The Tuscan city of Florence is the ideal location for a destination wedding. With the Tuscan hills, sprawling olive groves, and stunning private gardens, romance really is in the air.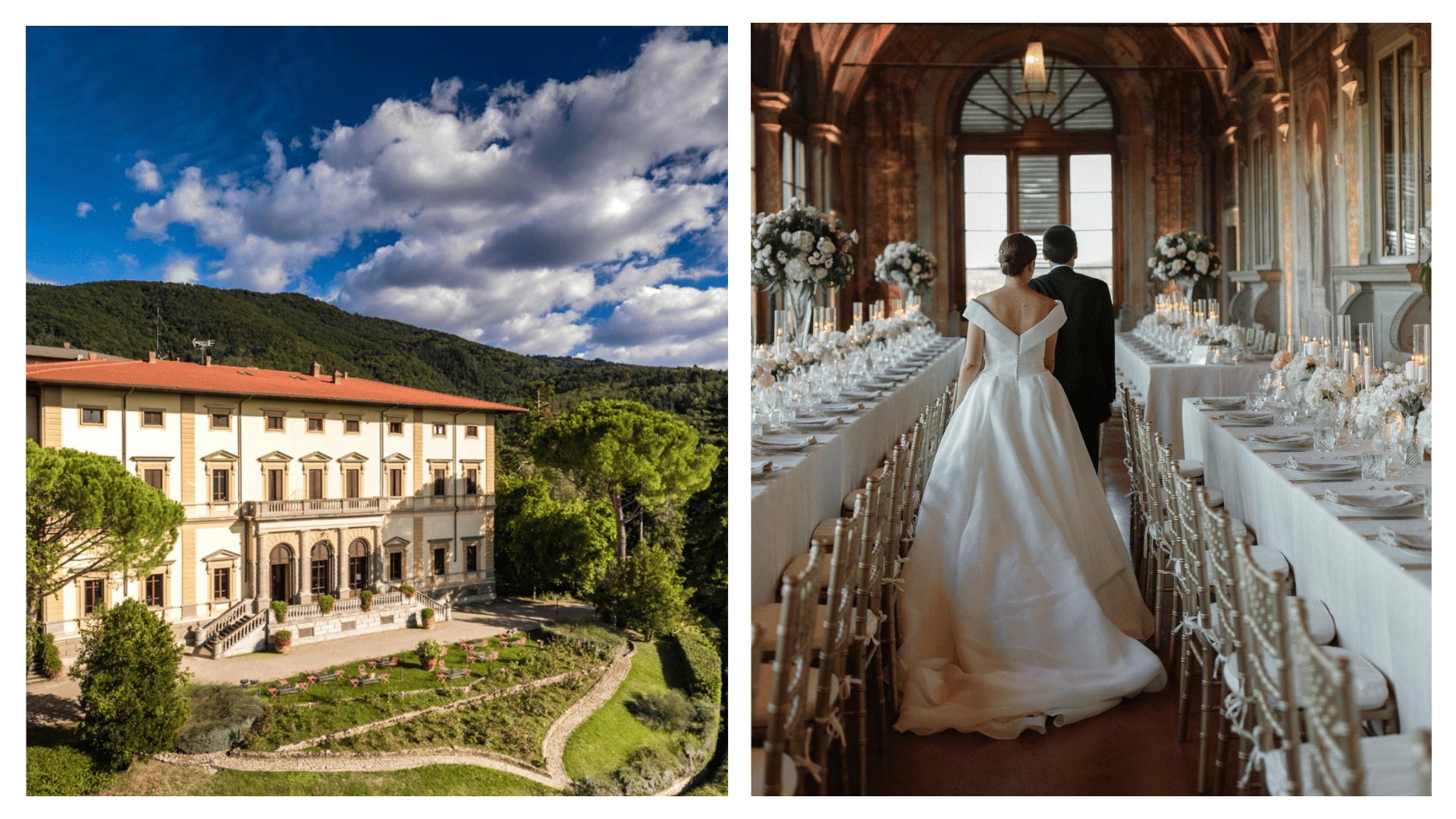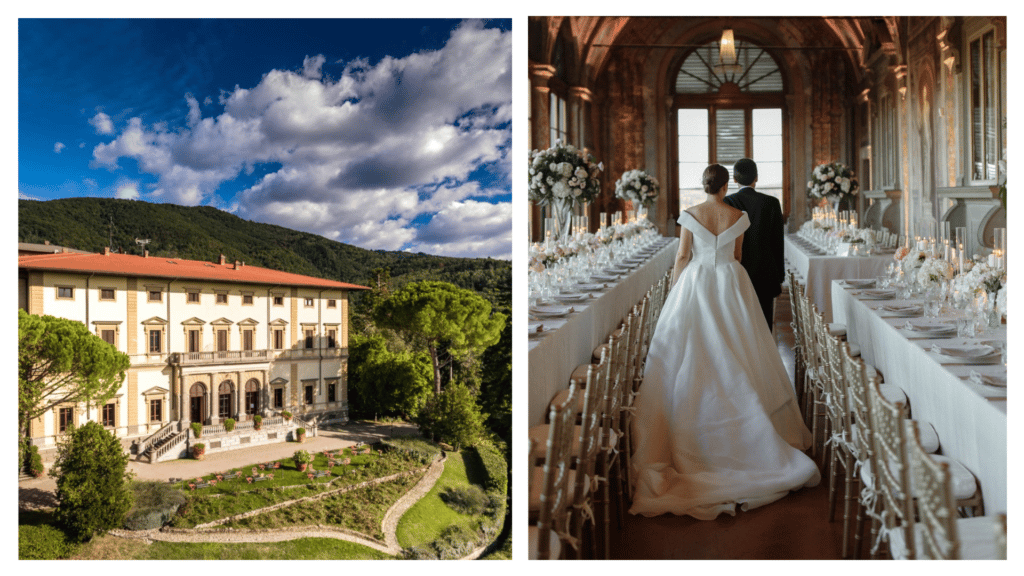 Are you dreaming of the perfect Italian wedding day? If so, Florence is the perfect location to check out. With incredible views, centuries of history, and the sprawling Tuscan countryside, we are ranking the top five most beautiful wedding venues in Florence.
Planning your dream wedding should be a joyful and exciting experience. However, with so much to think about and organise, planning your perfect day can often become overwhelming and stressful.
Home to an array of wedding venues, narrowing down your options for a Florence wedding can be an impossible job. So, to make your job a little easier, we have researched some of the most elegant villas this historic city has to offer!
5. Villa San Michele – one of Tuscany's most exclusive wedding venues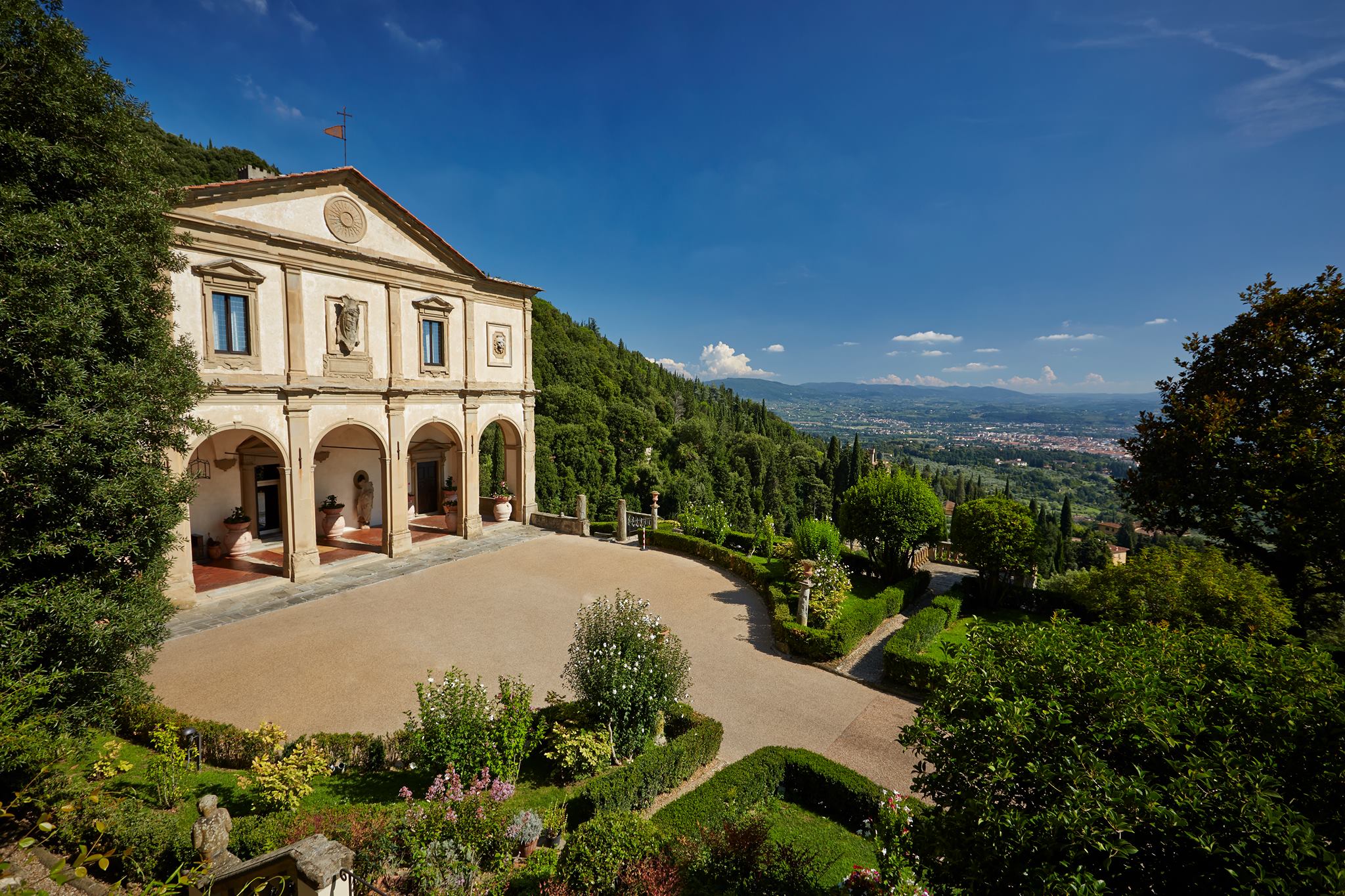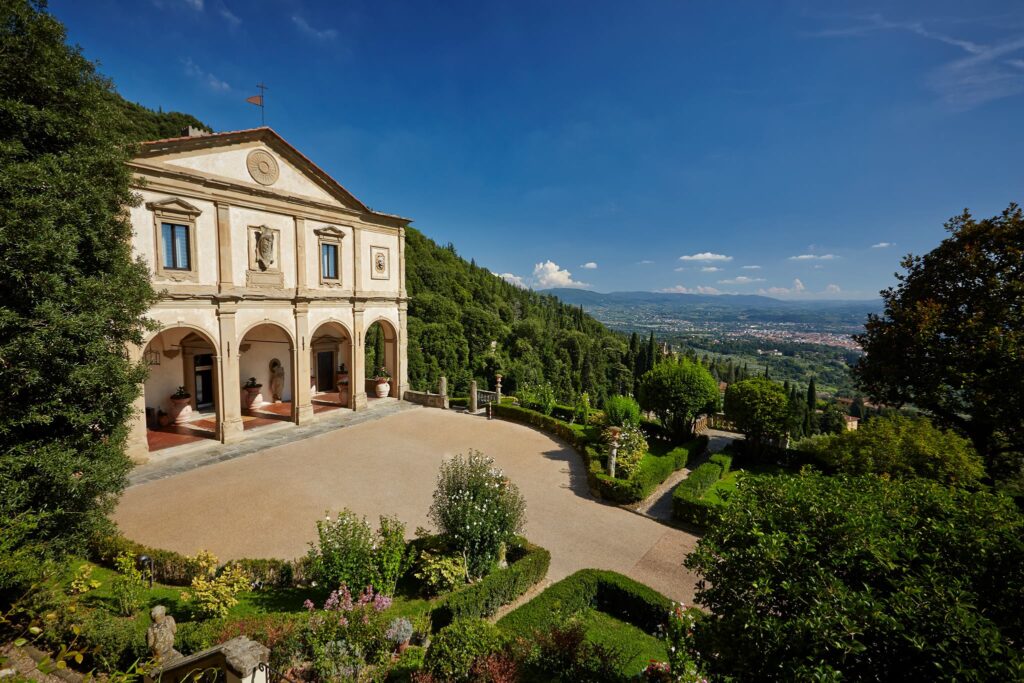 Belmond Villa San Michele is one of the most beautiful wedding venues in Florence. Offering panoramic views over Florence city and the Arno River, as well as an elegant courtyard for dinners and open-air ceremonies, this luxury hotel and private villa is a truly stunning wedding venue.
Whether you choose to exchange vows in the enchanting gardens or marry within the 15th-century villa facade, you are sure to get amazing wedding photos here.
Catering to weddings of varying sizes, you can choose your event space based on the kind of ceremony you're planning.
Address: Via Doccia, 4, 50014 Fiesole FI, Italy
4. Villa Corsini – located in the rolling hills of Tuscany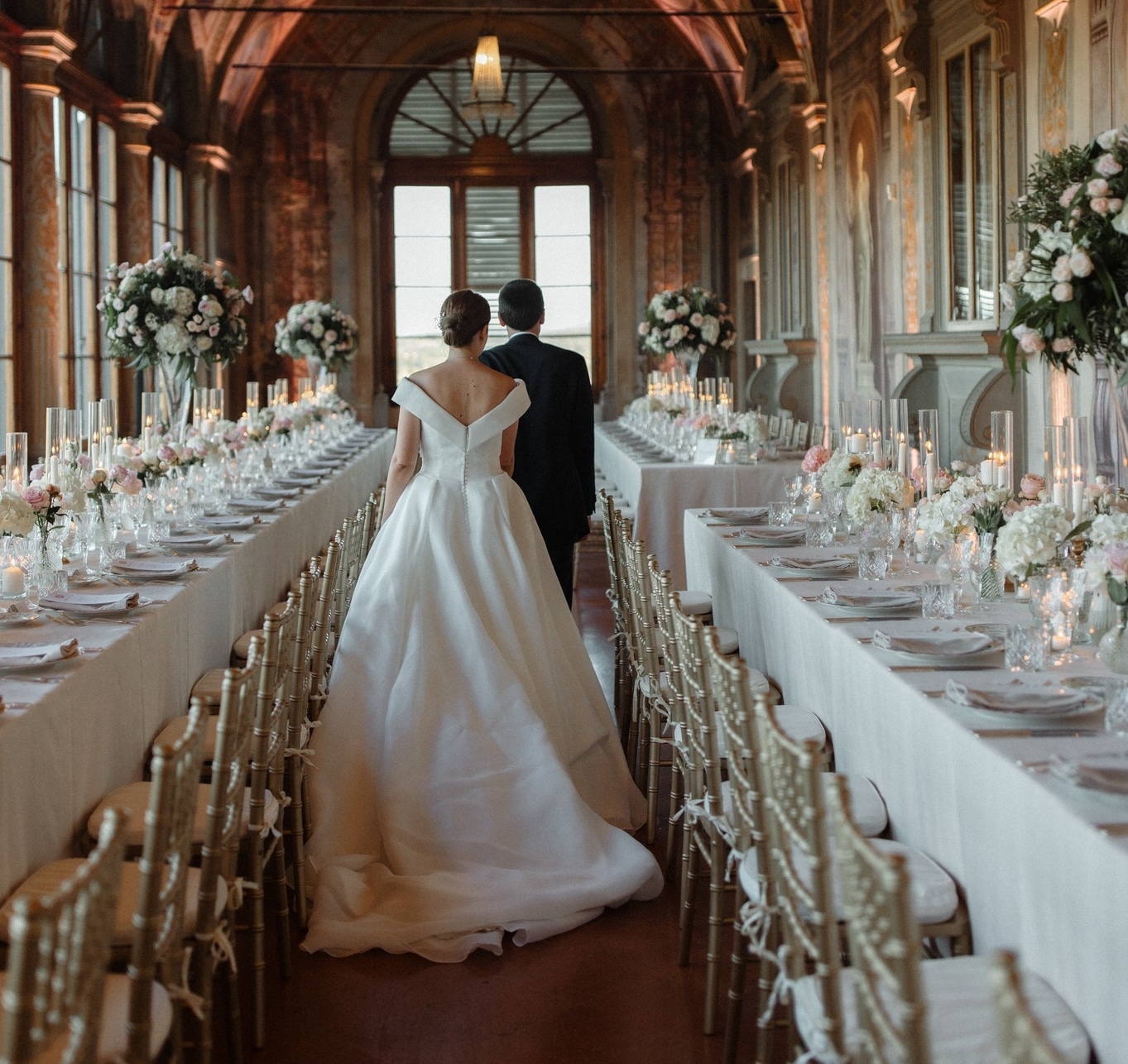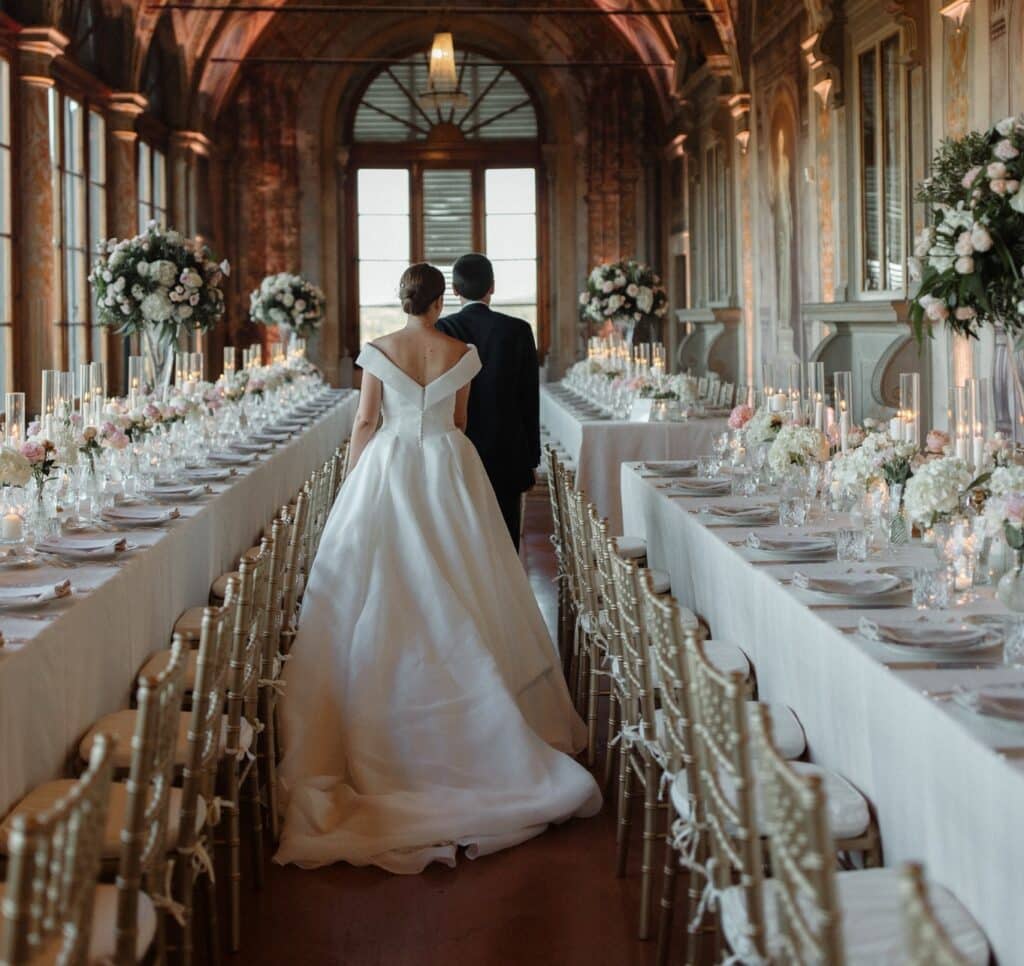 When it comes to magical wedding venues in Florence, you need to check out the historic Villa Corsini. Located in Mezzomonte in the Chianti Hills, not too far from the city centre, this is the perfect location for the ultimate feeling of privacy.
Perfect for both indoor and outdoor ceremonies, the staff at Villa Corsini have been praised for their high level of professionalism. So, you can rest assured that you and your guests will be well looked after.
Dance the night away on their huge dance floor, with stunning Italian art hung on the walls. A wedding here is sure to be an event both you and your guests will never forget.
Address: Via Imprunetana per Pozzolatico 116, 50023 Impruneta (Fi), Italy
3. Villa Pitiana – an enchanting villa not far from Florence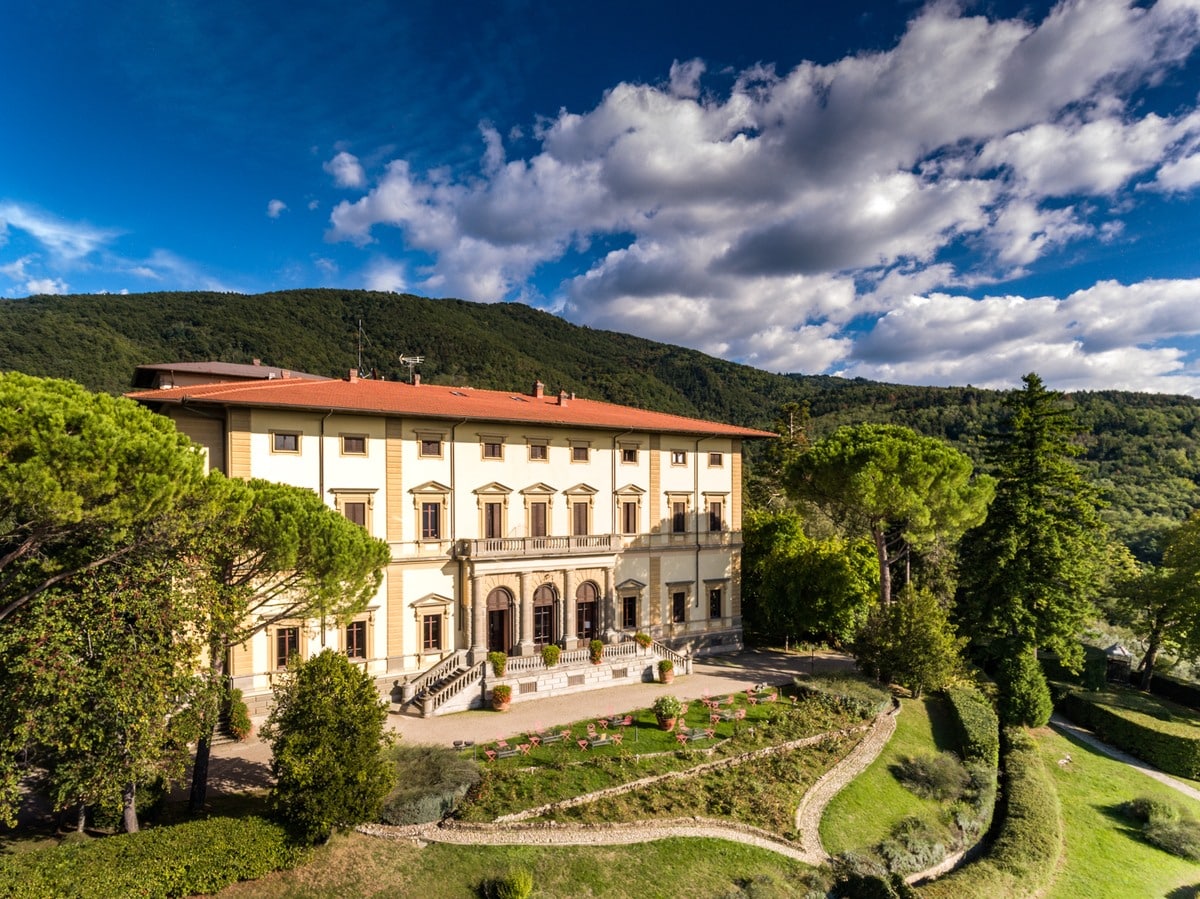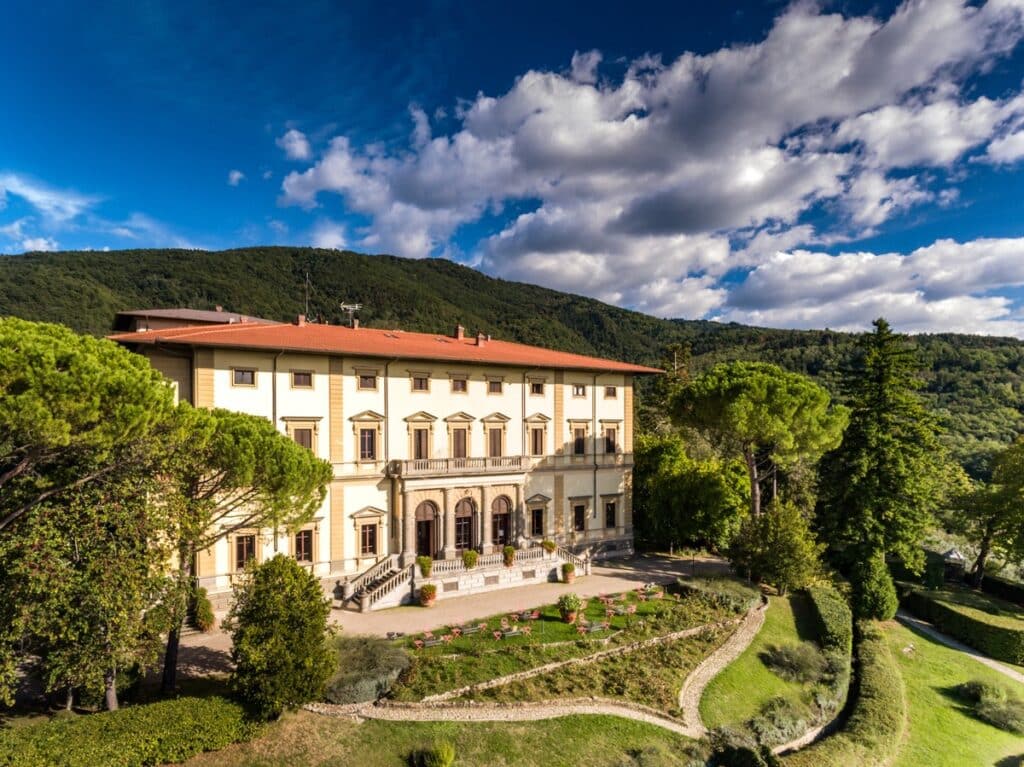 Villa Pitiana is one of the most romantic wedding venues in Florence. An impressive 19th-century villa perched atop the rolling hills that Tuscany is so famous for, this is truly an amazing villa for wedding ceremonies of all sizes.
Boasting traditional elegance and modern luxury, the outdoor spaces and stunning Italian gardens offer a private and exclusive feel for you and your guests to enjoy.
Originally the site of a 13th-century monastery, this beautiful Tuscan villa boasts plenty of history that you can feel permeate its halls and walls.
Address: Via Provinciale per Tosi, 7, 50066 Reggello FI, Italy
2. Villa di Maiano – a popular venue for large weddings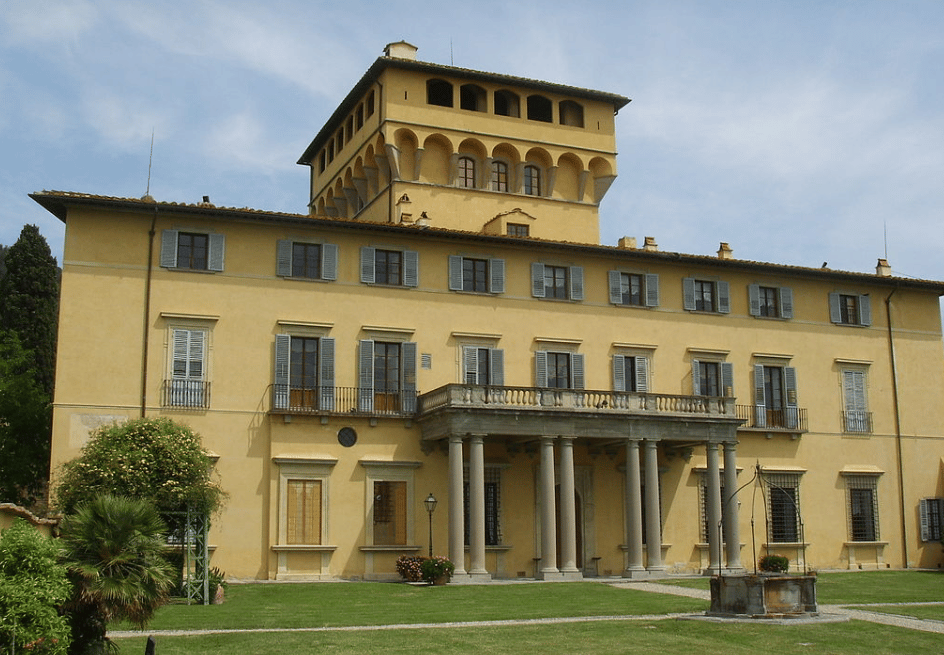 An enchanting countryside villa, Villa di Maiano is undoubtedly one of the best wedding venues in Florence, Italy. Just a 15-minute drive from the historic city centre, this luxury wedding villa is perfectly located among the beautiful hills bordering the city.
With a panoramic terrace offering stunning views of the surrounding countryside, beautiful outdoor gardens, and even a historic Catholic church nearby, you will be spoilt for choice when it comes to enchanting spaces to exchange your vows.
Accommodating up to 200 guests, this is the perfect venue for big weddings. So, if you have lots of family and friends you want to invite to your big day, then this could be the perfect venue for you.
Address: Via del Salviatino, 1, 50014 Maiano FI, Italy
1. Villa Cora – one of the most romantic wedding venues in Florence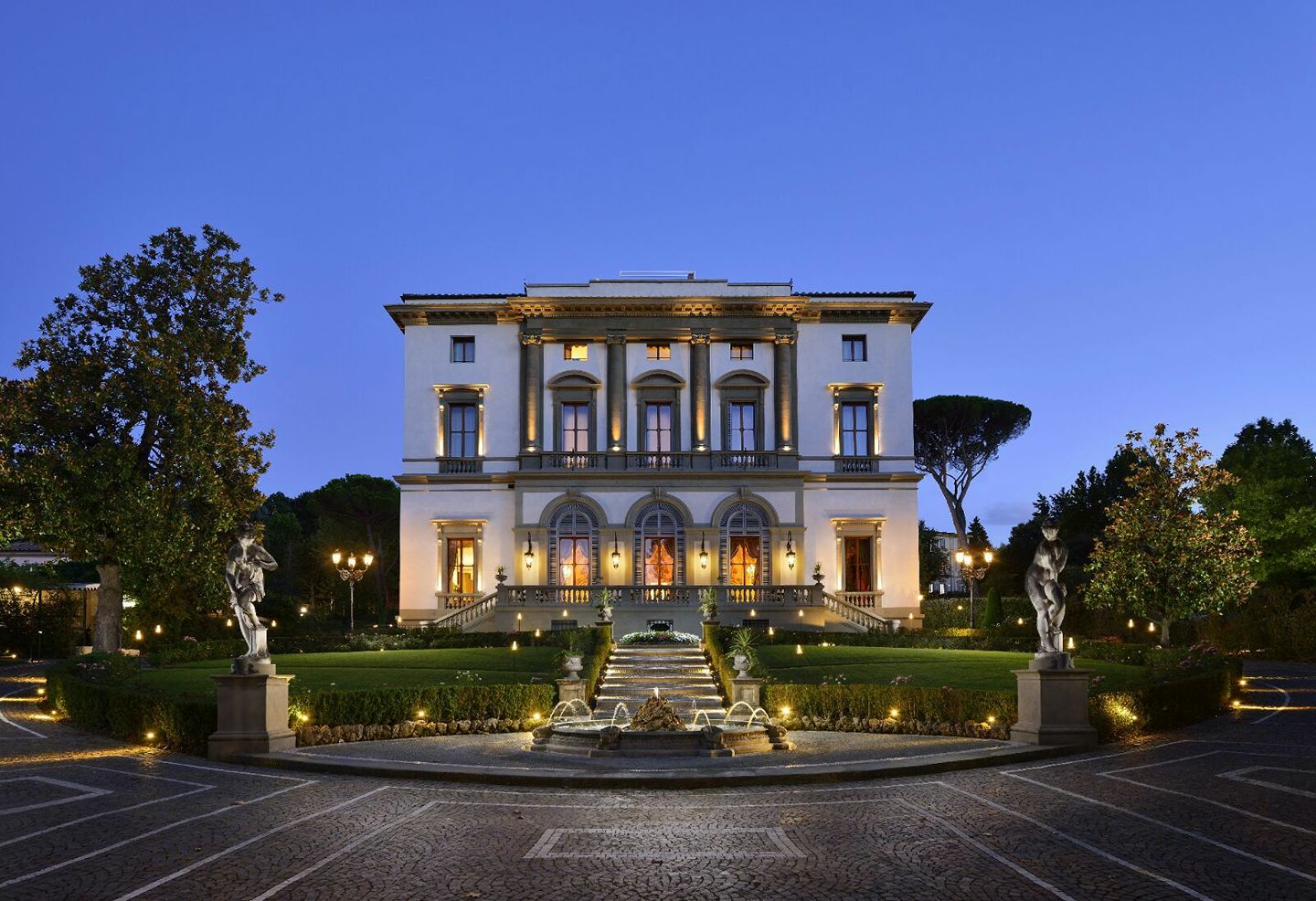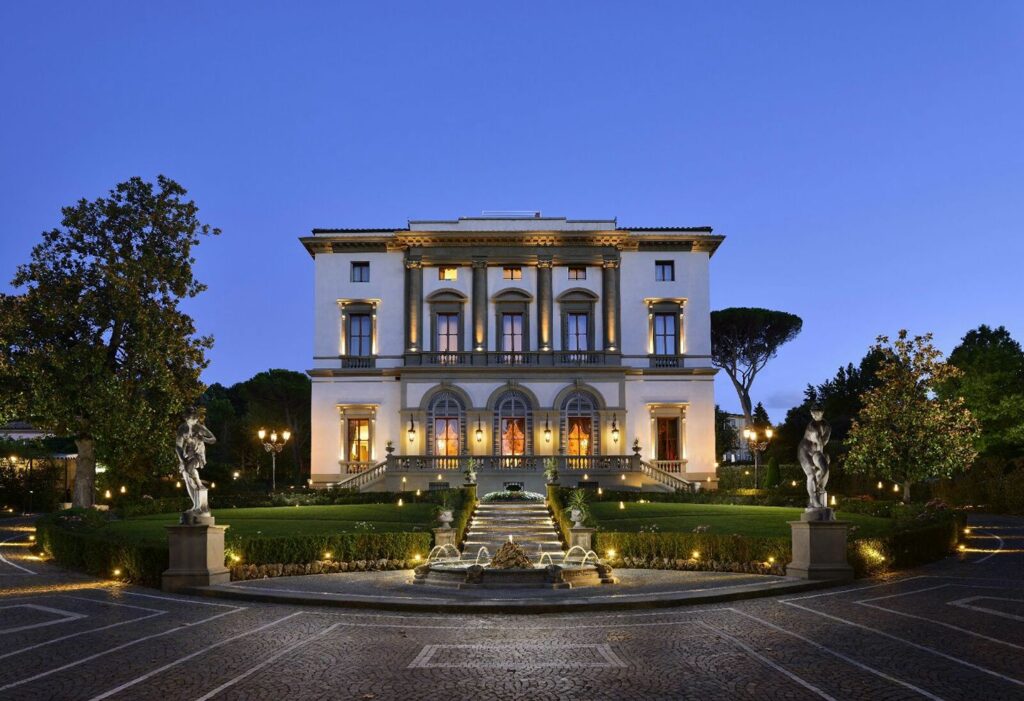 Villa Cora is a dreamy villa located within a centuries-old park overlooking the famous Boboli Gardens. It is just minutes from the historic Tuscan city centre, making it a convenient location for those who want to explore before or after the wedding ceremony.
With an elegant rooftop terrace, outdoor pool, and breathtaking views, your wedding reception will be truly magical.
From centuries-old frescoes and decor to the stunning outdoor terrace, you'll be spoilt for choice when it comes to beautiful event spaces. The perfect venue for your dream destination wedding, Villa Cora also has a poolside restaurant serving renowned cuisine.
Address: Viale Machiavelli, 18, 50125 Firenze FI, Italy
Notable mentions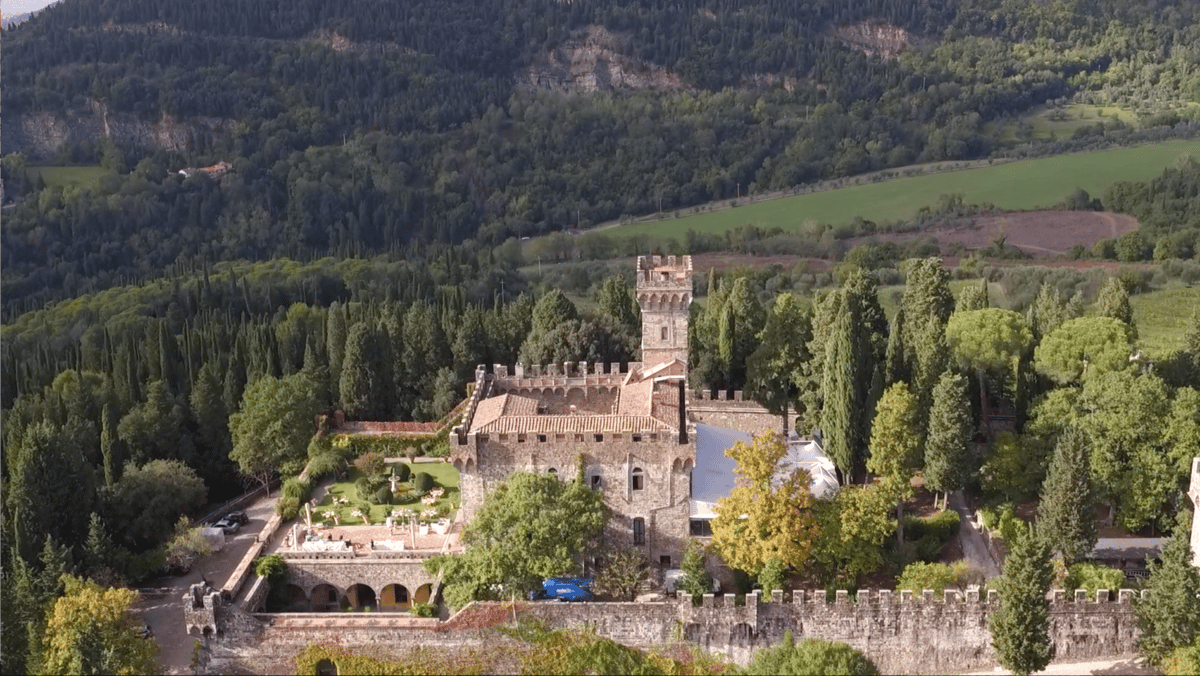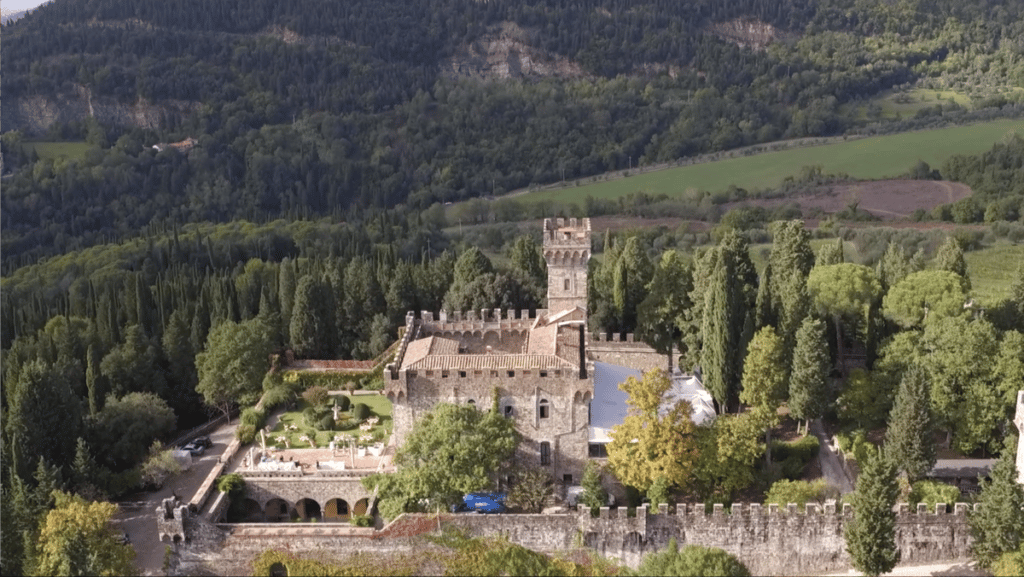 Castello di Vincigliata: Castello di Vincigliata is a very popular wedding venue in Florence and is just a stone's throw from the centre. The view of Florence from above will leave your guests speechless.
Villa Le Fontanelle: A beautiful four-star hotel, Villa Le Fontanelle is an exclusive venue just minutes from the centre of Florence.
Villa Di Striano: Located in the stunning Apennines, Villa di Striano offers an exclusive feel that is perfect for your fairytale wedding day.
FAQs about the most beautiful wedding venues in Florence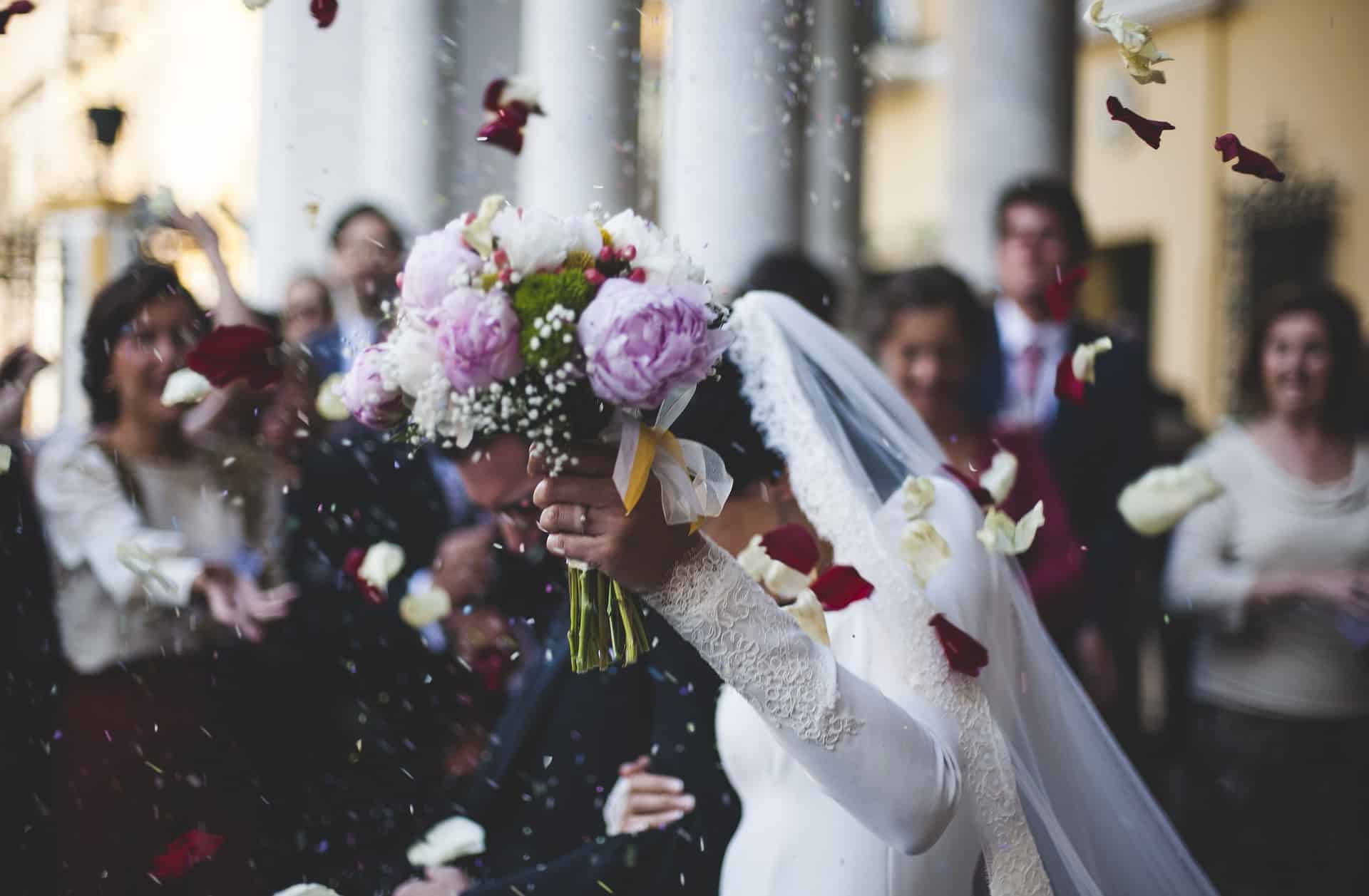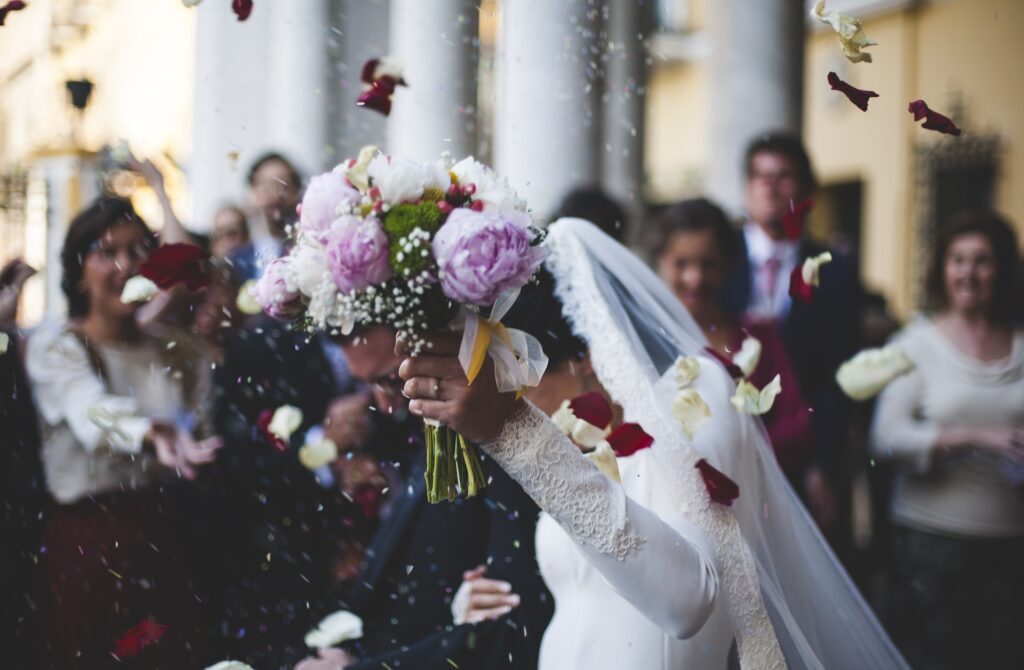 How much is it to get married in Florence?
That depends on the size of your wedding, where you choose to book, and what extras you decide to add on!
Can you get married at the Duomo in Florence?
Yes! You can get married in Florence's famous Duomo. However, you will need to book another location for your wedding reception.
Can a foreigner get married in Italy?
Yes. However, you will need valid passports or ID cards and the original birth certificates of both parties.
You will also need a marriage Nulla Osta (as a certificate of no impediments that you can request in the Consulate or Embassy of your country in Italy), an Atto Notorio signed by two witnesses, and a declaration of marriage intent submitted to the civil register.
You will need further documents if you're remarrying or if you're hoping to have a Catholic ceremony.