The South African capital is an exciting destination for all the family, with plenty of fun activities to be had. Let us show you the top ten best things to do in Cape Town with kids.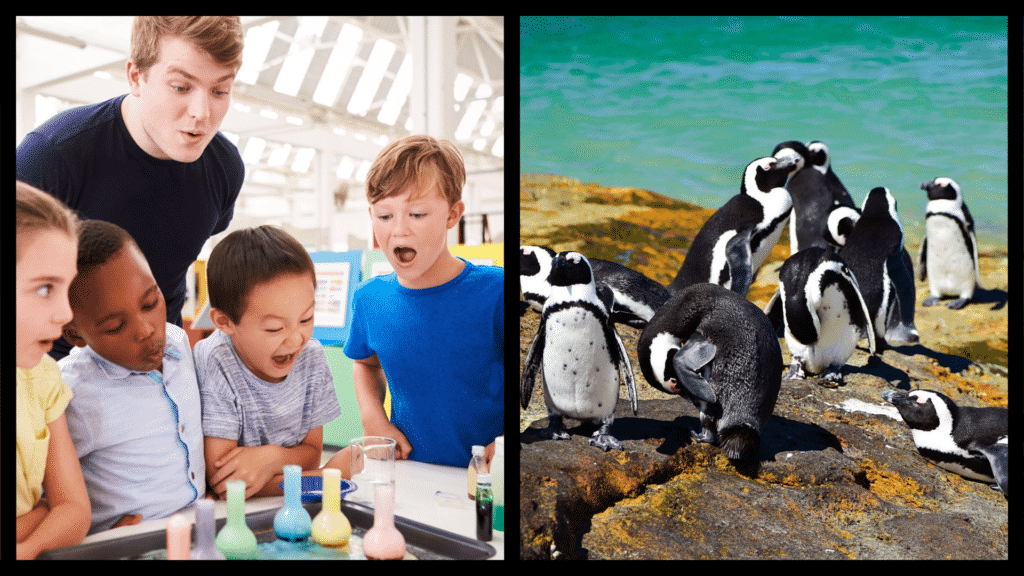 Cape Town captivates people of all ages with its endless activities, riveting history, surreal landscapes, and beautiful beaches.
So, if you were wondering what was on offer in this wonderful city while travelling with kids, then we've got you covered.
Here are the top ten best things to do in Cape Town with kids.
10. Enjoy some tobogganing fun at Cool Runnings – an adrenaline rush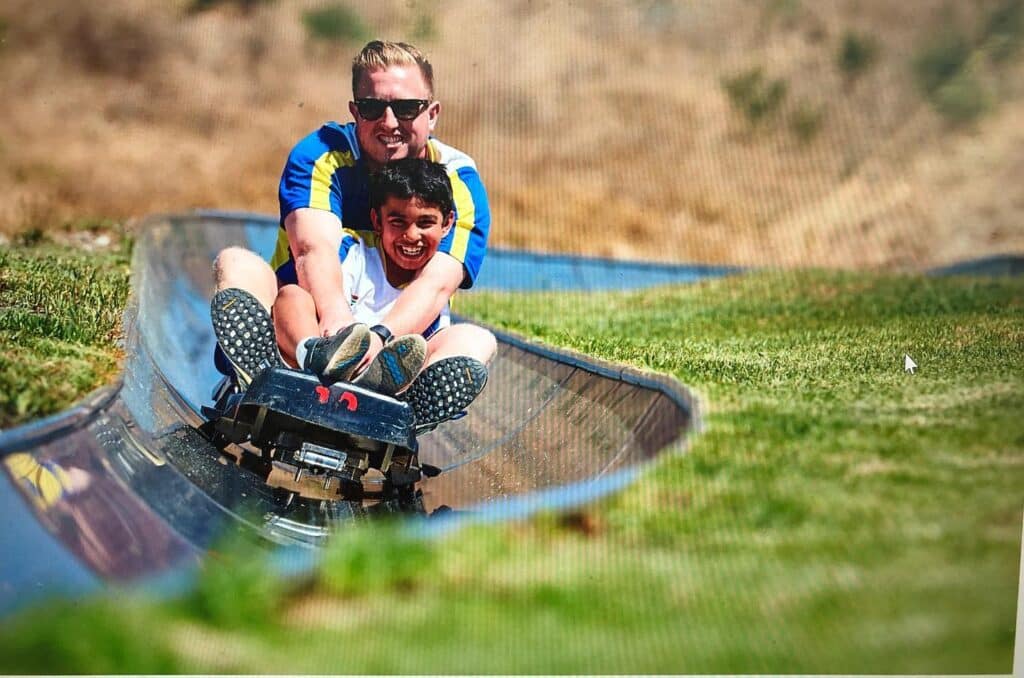 For a thrilling day out for all the family, you must go to Cool Runnings. This fantastic spot hosts a tobogganing track, which runs for 1.25 km (0.78 miles), that is guaranteed to keep you, the young and young at heart, entertained all day.
This is a one-stop-shop for fun. Enjoy a unique activity, great food and drinks, and even an onsite bar for adults only, of course.
Address: Off Carl Cronje Dr, Tygervalley, 7530, South Africa
9. Noordhoek Farm Village – one of the top activities for kids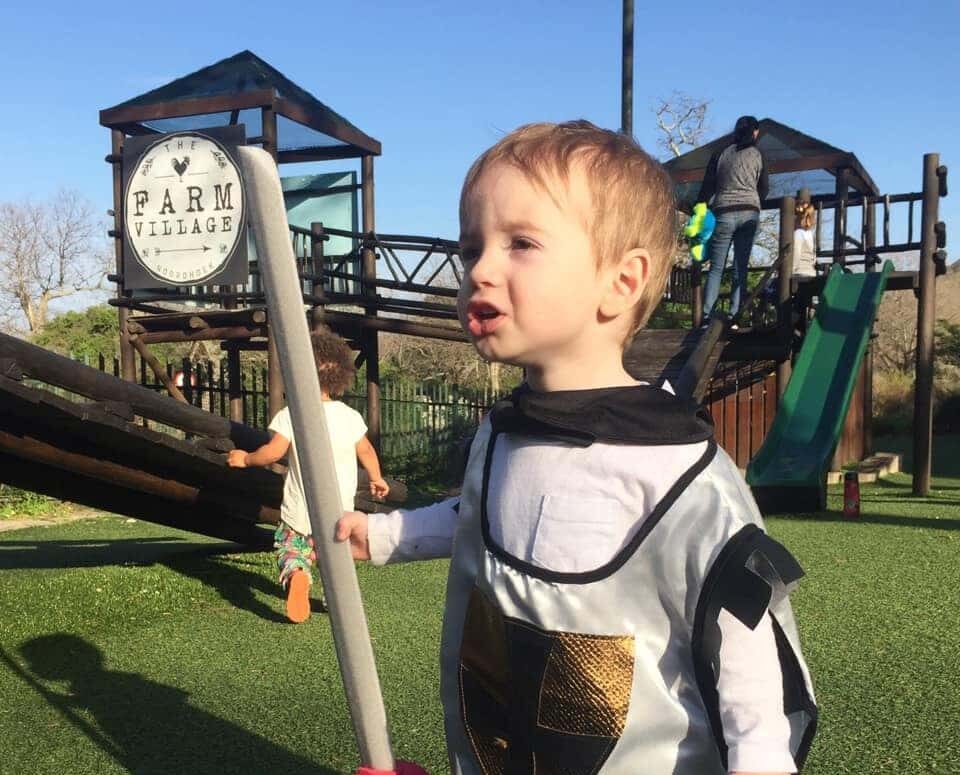 Noordhoek Farm Village is a magical place that makes for an ideal setting for your family, and the kids will love it.
The area is renowned for its wetlands, white sandy beaches, and outdoor activities, so taking your kids to the farm village in Noordhoek is one of the best decisions you can make.
Here, the kids will have access to a specialised playground, so much open space to have fun, and plenty of farm animals to keep them entertained. They can also enjoy plenty of sweet treats to end a fun-filled day.
Address: Corner of Village Lane &, Noordhoek Main Rd, Noordhoek, 7979, South Africa
8. Go horseriding in Hout Bay – get out into nature for one of the best things to do in Cape Town with kids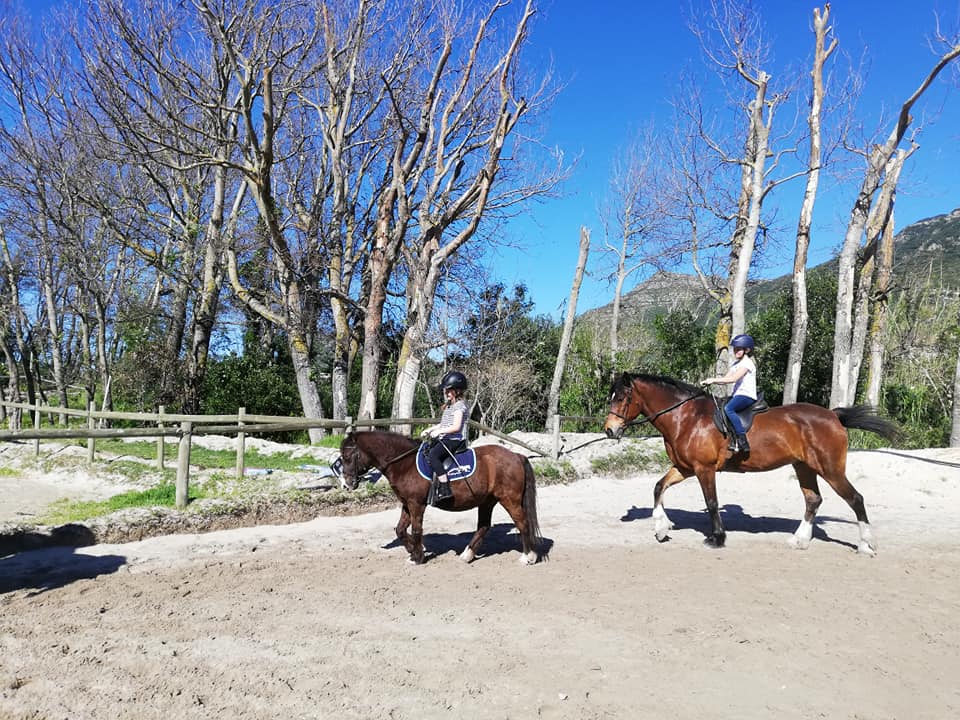 If your kids are into horse rides or are yet to try this new hobby, Cape Town is a perfect spot to give it a go. Spending a day exploring the beautiful surroundings of Hout Bay is a bucket list-must.
There are plenty of areas around the city where you can opt to take a nice leisurely horseriding tour, and the white sandy beaches are some of the best and most memorable choices.
Address: Main Rd, Hout Bay, 7872, South Africa
7. Attend a musical at the Artscape Theatre – a wide range of entertainment options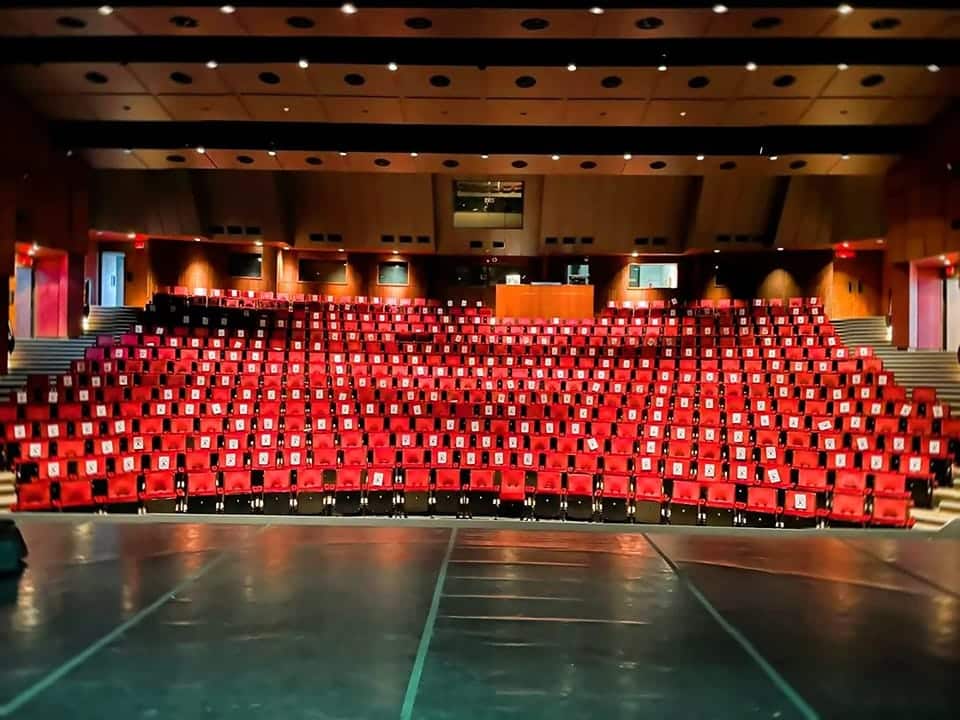 One of the best things to do in Cape Town with kids is attending a musical, something most children will not say no to.
The Artscape Theatre in the city is a great option for musicals and ballet, as well as other forms of entertainment.
Address: D.F. Malan St, Foreshore, 8001, South Africa
6. Experiment at the Science Centre – fun and education in one place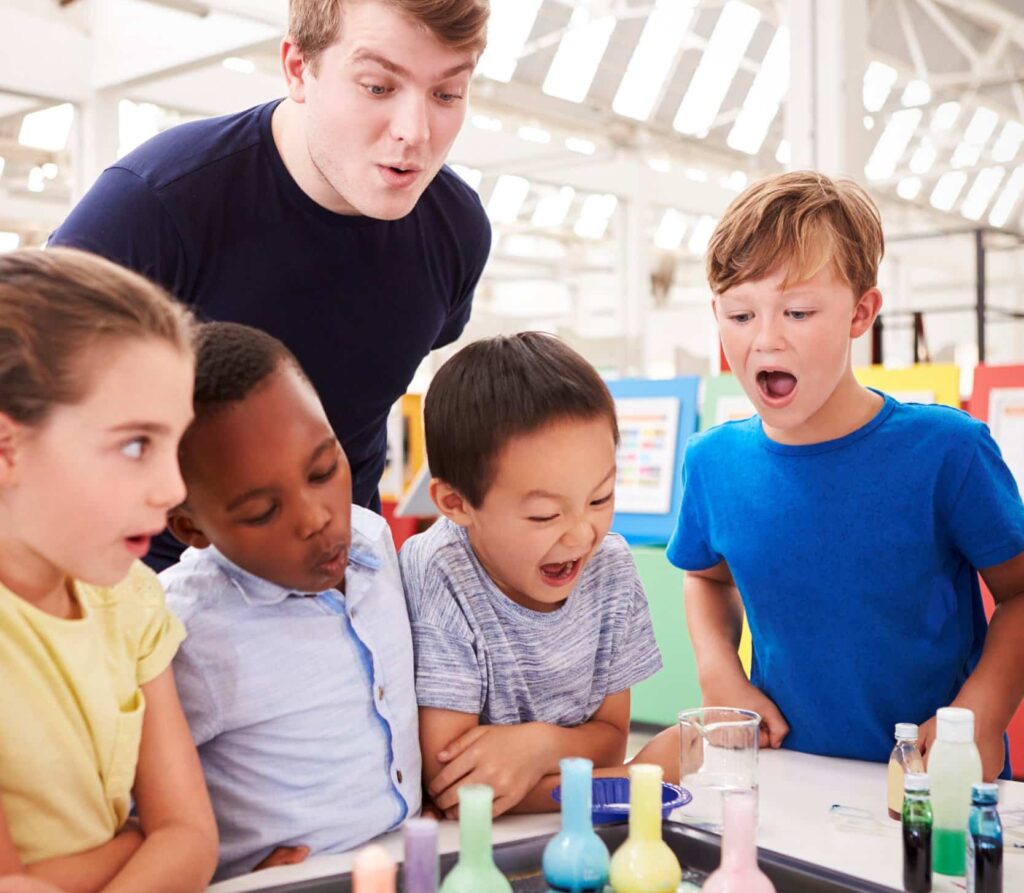 This interactive science centre is aimed at kids of all ages, with a huge variety of world-class exhibitions set up to improve literacy and science education among South African kids.
The best thing is, this is not just an exciting day out with so much to keep children mentally stimulated, but it is an incredible way to keep them learning in a fun environment.
Address: 370B Main Rd, Observatory, 7925, South Africa
5. Feed a real-life ostrich – to learn about the world's largest bird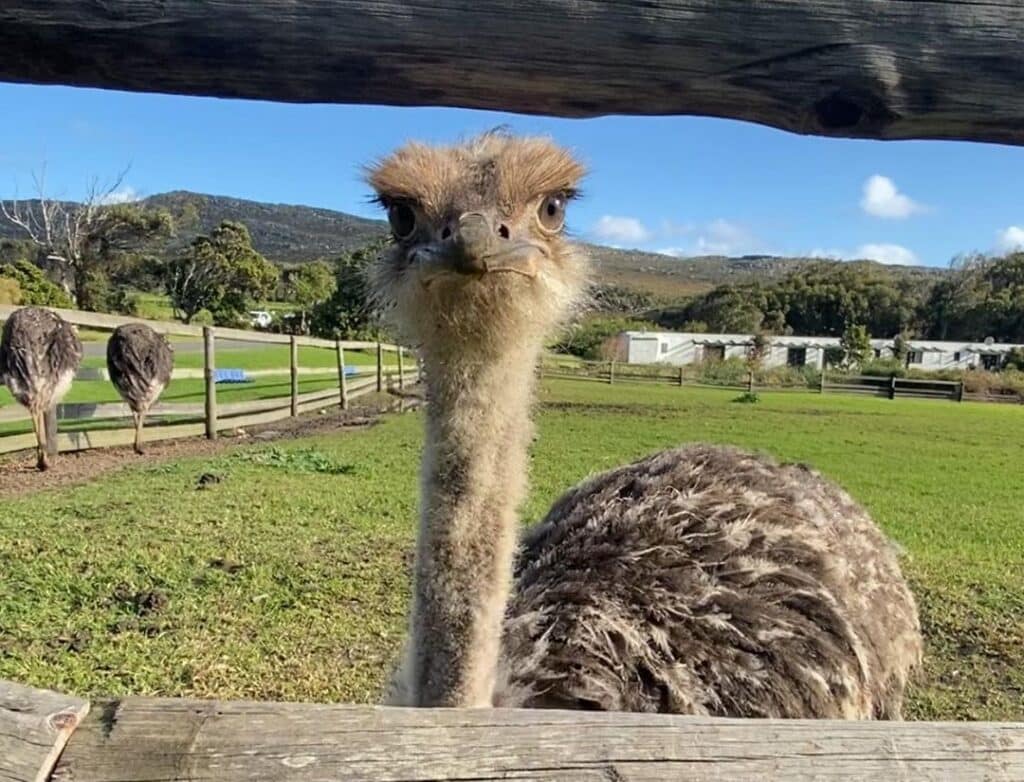 Make your way to Cape Point Ostrich Farm, a renowned ostrich farm and reptile rehabilitation centre.
Here, you can take a guided tour to learn everything from the life cycle of an ostrich to feeding these amazing birds hands on.
Address: Plateau Rd, Cape Peninsula, 7985, South Africa
4. Visit penguins at Boulders Beach – a remarkable natural experience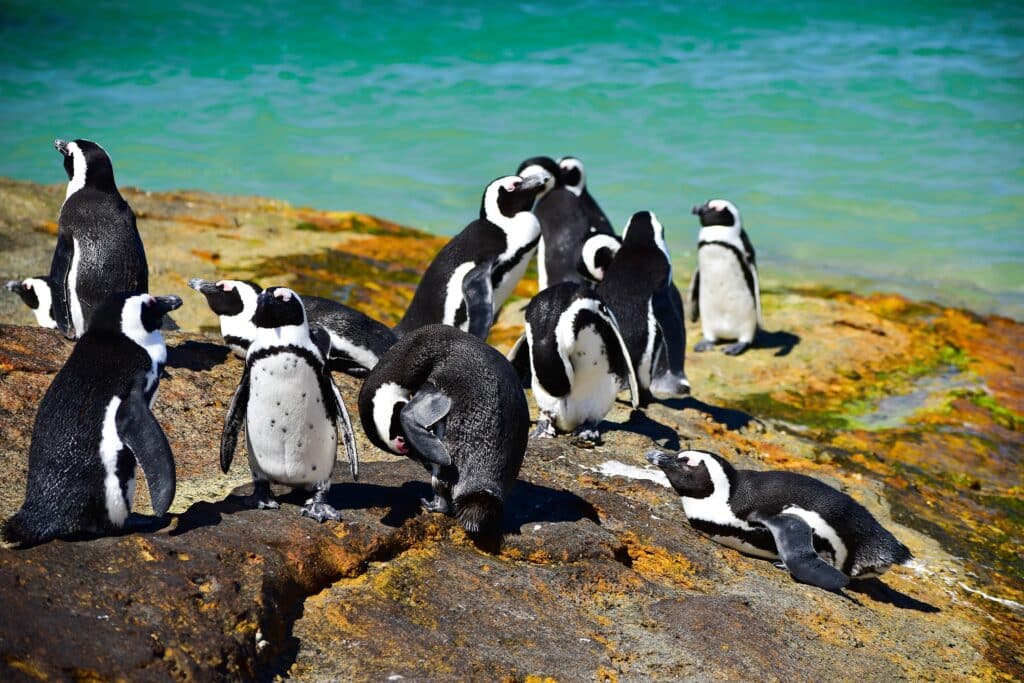 Boulders Beach is a popular spot for great reason. It is not only a beach with a fantastic landscape, but it is also the natural habitat of a fascinating population of penguins.
This experience is incredible for people of all ages, but for children, you can only imagine how enchanting this will be. It is truly something they will remember forever.
Address: Boulders Beach, Kleintuin Rd, Simon's Town, 7995, South Africa
3. Go hiking – a rewarding day out in the South African landscape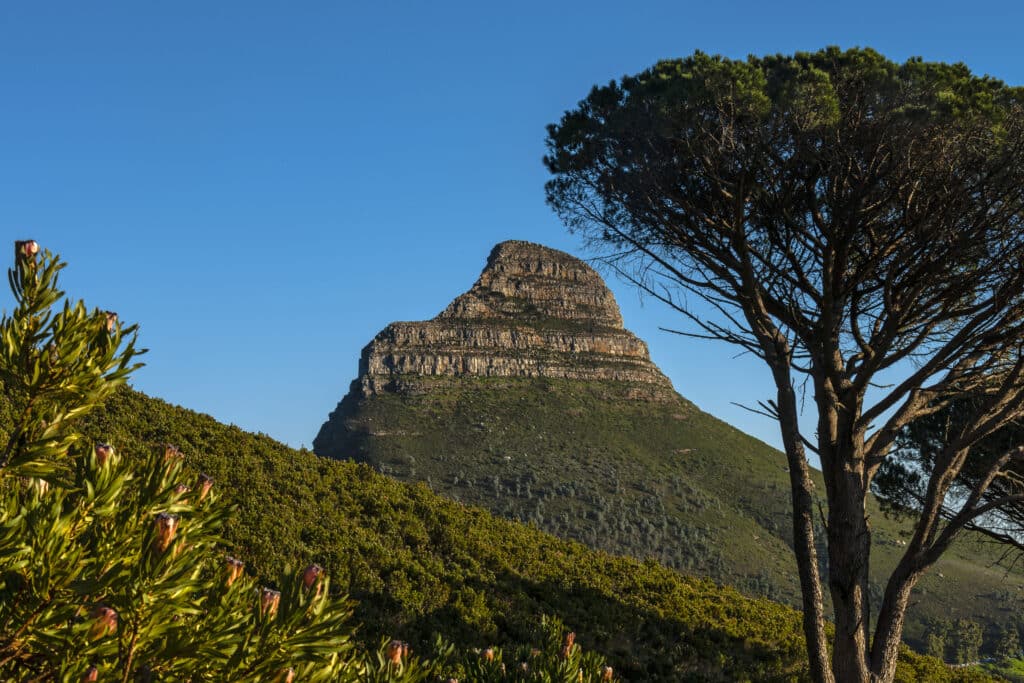 Some of the best hiking opportunities are around the Table Mountain National Park.
If you and the kids are energetic and ready for adventure, why not try a suitable hike such as The Pipe Track or Kloof Corner? Both are guaranteed to give you and the family unsurpassed views and plenty of memorable photo opportunities, too.
Address: Contour Path, Table Mountain National Park, South Africa
2. Marvel at marine life at the Two Oceans Aquarium – an up-close encounter at the V&A Waterfront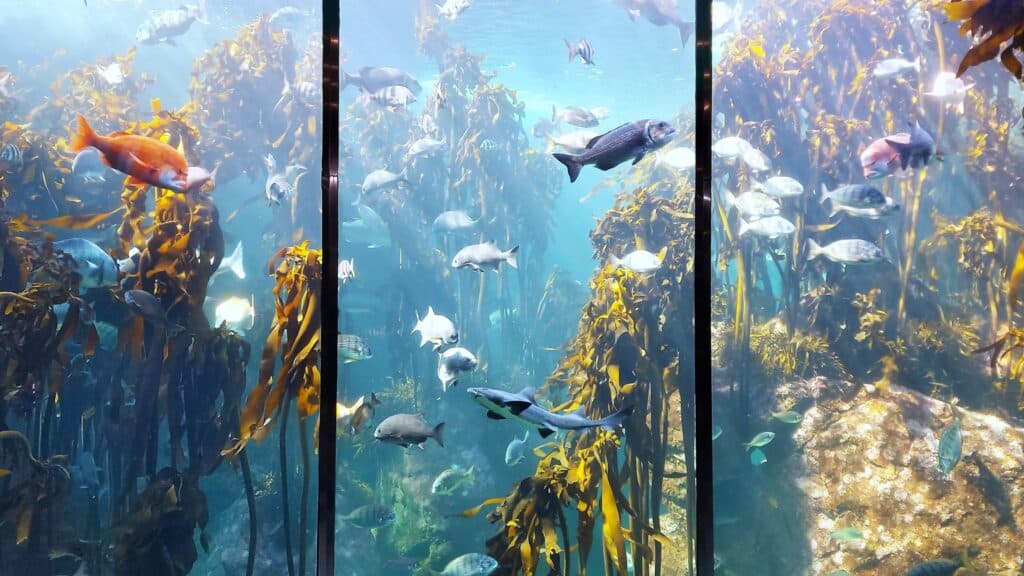 Situated down on the vibrant Victoria & Alfred Waterfront, or V&A Waterfront, you will find a place that will be sure to capture any child's attention.
The Two Oceans Aquarium is the perfect choice for kids to have an up-close encounter with a wide range of marine life, including sharks, penguins, and so much more.
Address: Dock Rd, V&A Waterfront (Victoria & Alfred Waterfront), Cape Town, 8002, South Africa
1. Table Mountain Aeriel Cableway – for a view over Cape Town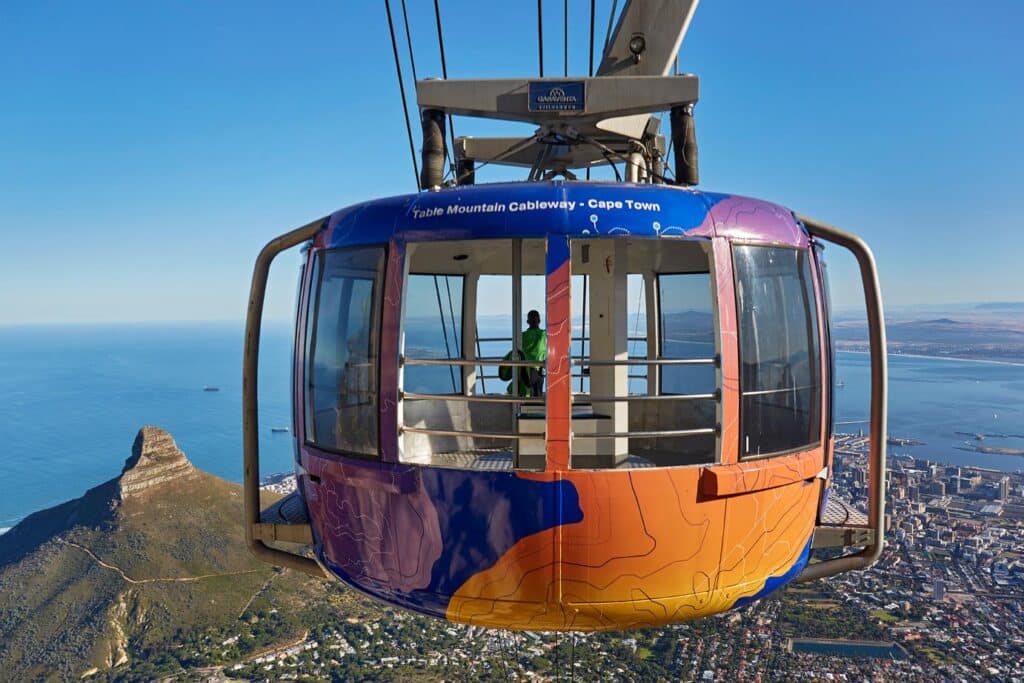 A trip to the city is not complete without a view from the top of the famous landmark, Table Mountain. This is undoubtedly one of the best things to do in Cape Town with kids.
If you have young kids or it is a hot day when hiking isn't possible, this is an amazing way to get a relaxed panoramic view on your way to the top of the famous mountain.
Address: Table Mountain Aeriel Cableway, Tafelberg Rd, Gardens, Cape Town, 8001, South Africa
So, if Cape Town is on your travel bucket list and you have children to keep entertained, then there are plenty of options here to make it a whole lot easier.
Other notable mentions
Iziko Museums: Founded in 1825, the Iziko Museums are certainly one of the best things to do in Cape Town with kids. Housing important zoology, palaeontology, and archaeology collections, there's always something to discover here.
Rotary Mini Blue Train: The Rotary Mini Blue Train is the city's only miniature train and is a great experience for the whole family.
Iziko Planetarium: The Iziko Planetarium is a fantastic outer space theatre that gives you the chance to learn about the universe.
The Playshed: The Playshed is an immersive kids' play area that is sure to offer your little ones endless hours of fun.
Green Point Park: Green Point Park is a beautiful urban escape that is perfect on a sunny day.
Kirstenbosch National Botanical Garden: This stunning botanical garden is the perfect fun activity for the whole family.
Deer Park Café: Deer Park Café offers adults the chance to sit back and enjoy a coffee while the kids can have fun in the playground.
FAQs about Cape Town
Is Cape Town safe?
Although it has problems with theft and robbery, Cape Town is not an unsafe place to travel. However, as with travelling anywhere, travellers should be vigilant nevertheless.
How to get around Cape Town?
Some of the best ways to get around the city are by sightseeing buses, car rental, and local buses. Cycling is another great option.
When is the best time to visit Cape Town?
The best time to visit Cape Town is from November to March, when it is the summer season.
What are the best areas to stay in Cape Town?
Camps Bay, Table Mountain area, and Bantry Bay are the best areas to stay in Cape Town.
What is the most visited place in Cape Town?
The V&A Waterfront (Victoria & Alfred Waterfront) is the most-visited location in South Africa, welcoming over 24 million visitors per year.
Is Cape Town good for kids?
Yes! Cape Town is one of the most kid-friendly locations in South Africa.