For such a small island, there are countless outdoor activities and experiences to be had across the country. Here is our ultimate Irish adventure bucket list.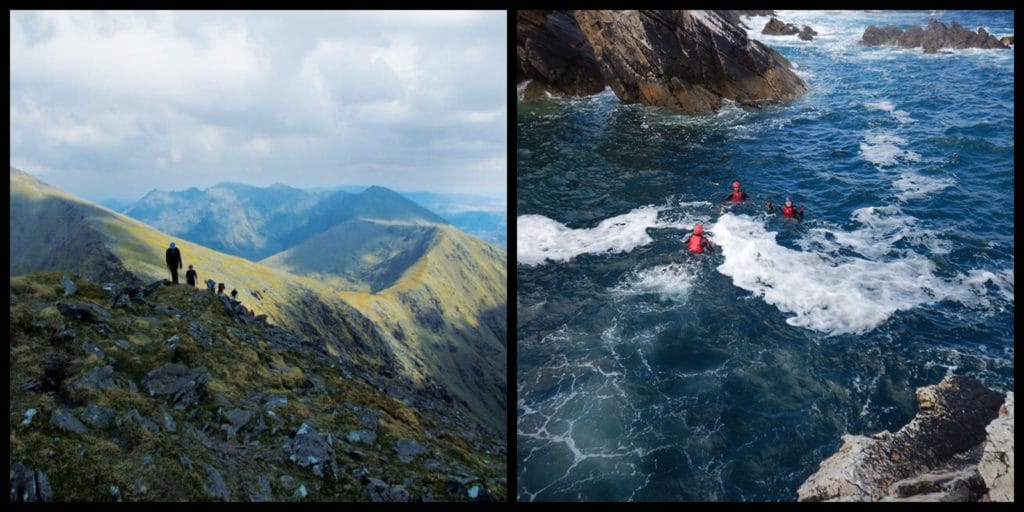 The island of Ireland is a haven for outdoor enthusiasts across the world. With breathtaking seas, beautiful inland waterways, spectacular mountains, and the incredible countryside, there are so many types of adventures to be had on the Emerald Isle.
Ireland is home to incredible once in a lifetime adventures.
So, whether you're looking to let off some steam with friends and family or if you just are looking for something unique, Ireland is the place for all your adventure needs.
Here is our ultimate Irish adventure bucket list.
10. Go big-wave surfing at Mullaghmore – build up your courage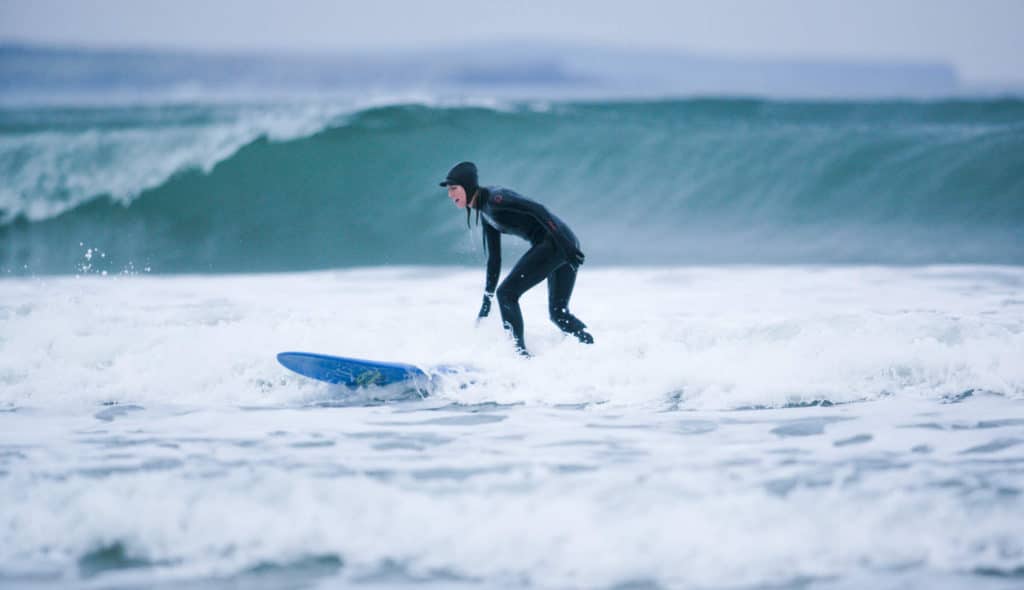 County Sligo is home to one of the world's best big-wave surf destinations and is a must when backpacking Ireland.
Although this is a renowned big-wave surf destination, some waves are reasonably okay closer to shore for beginners, caused by the beach break.
Further out to sea, the waves can be upwards of 50ft (15.2m), so it is not for the faint-hearted!
With some of the largest swells in the Atlantic, this is a place where experienced, pro surfers love to surf.
While big wave surfing might not be for everyone, it is an incredible experience to watch.
9. Explore the underground in the caves of Fermanagh – discover the underworld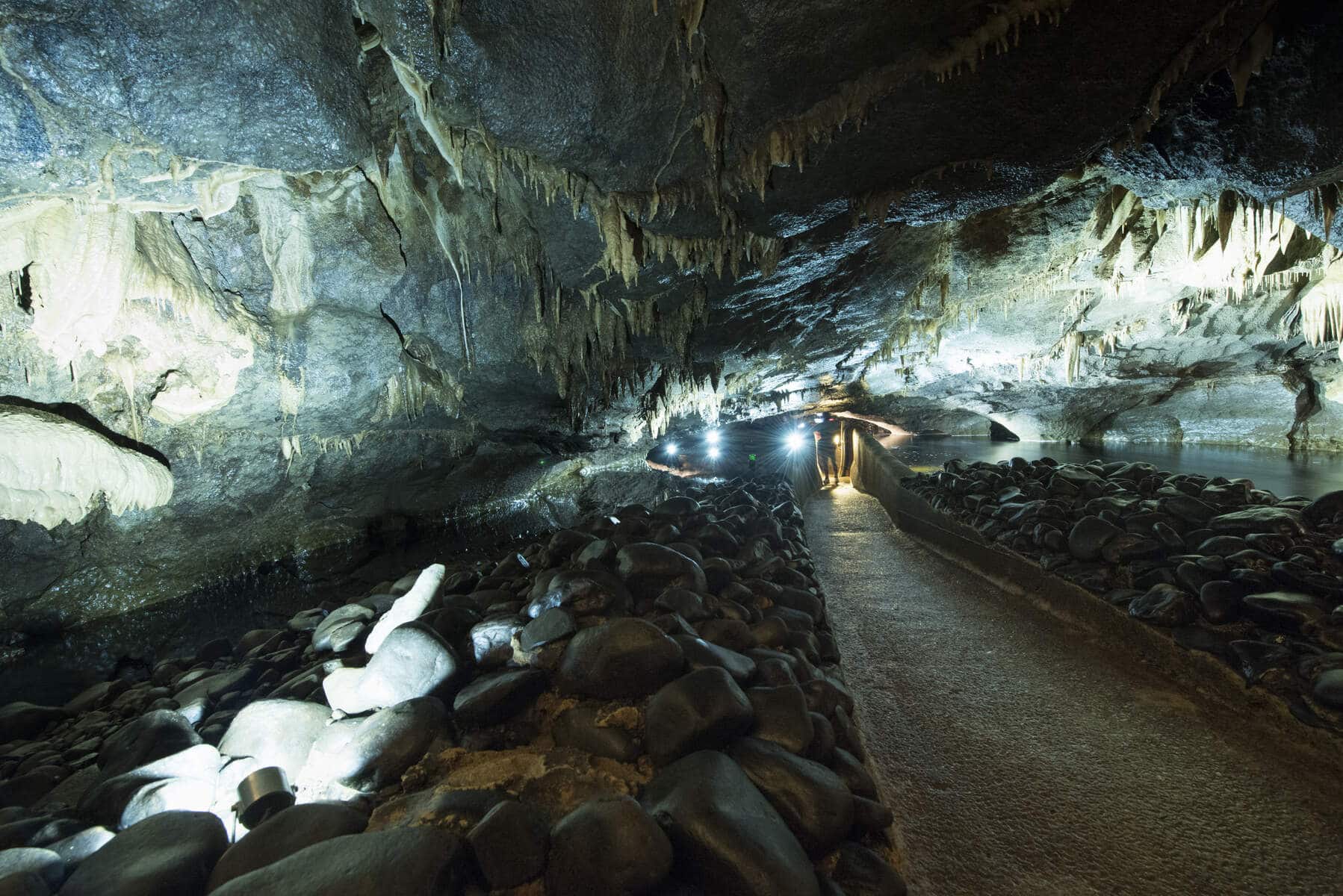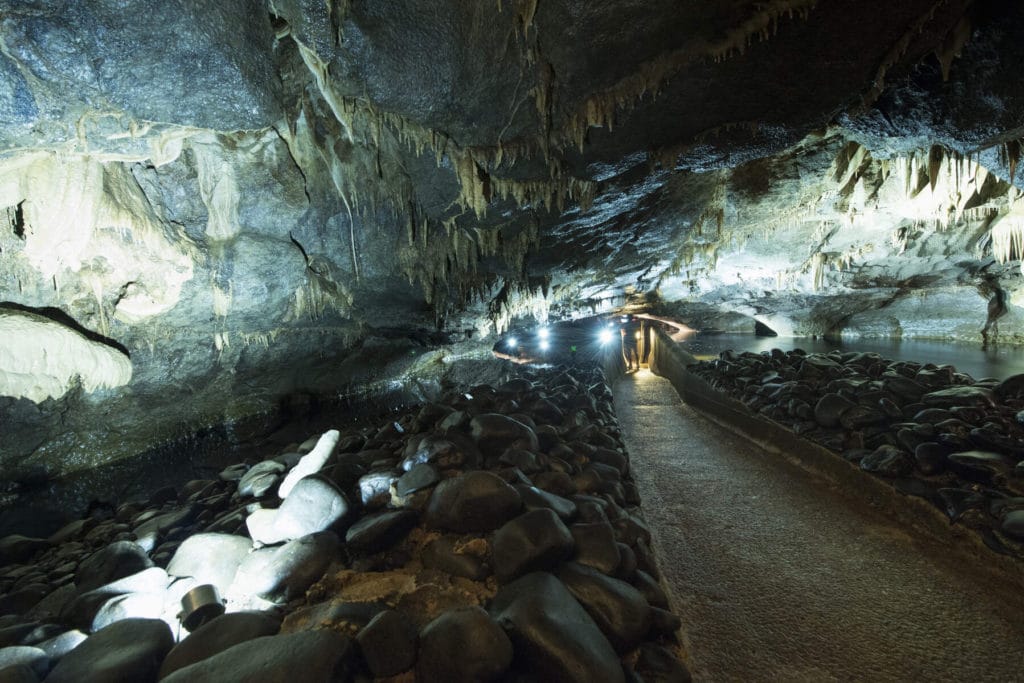 No adventure bucket list would be complete without exploring the world that is beneath our feet.
Within the Marble Arch Caves UNESCO Global Geopark, is the beautiful and magnificent river canyon.
Explore the ancient caverns and navigate the tight passageways before wading through the cold cave waters that are 60ft (18.3m) below the surface.
This is a must-do experience on anyone's adventure bucket list and can be booked with Corralea Activity Centre, which is located close to other adventure-worthy sites like the Cuilcagh Boardwalk.
8. Cycle the Great Western Greenway – get those legs pumping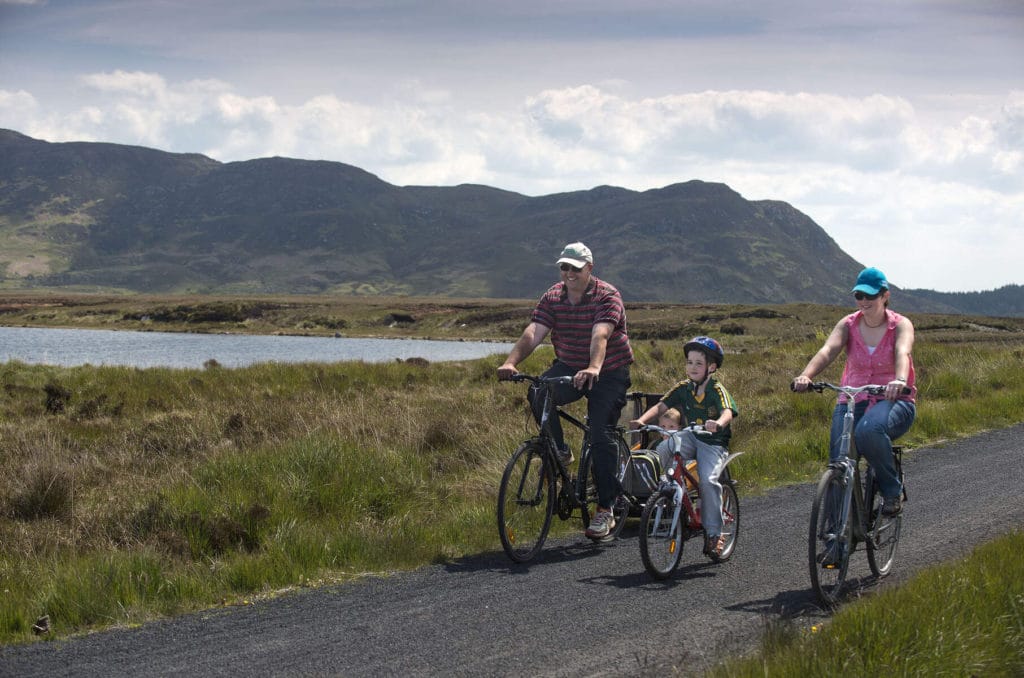 Spanning over 40km, this cycle route is the longest off-road cycling trail in Ireland.
Following a 19th-century railway route, this beautiful trail takes you on a breathtaking adventure through some of the most scenic parts of the Emerald Isle, County Mayo.
Cycling through the idyllic countryside between Westport and Achill Island, you will be blown away by the sights and scenes that you will discover on your adventure.
From spectacular views of the Atlantic Ocean to the magnificent sight of the islands of Clew Bay, there is so much to discover!
7. Go rock climbing in Dalkey Quarry – don't look down!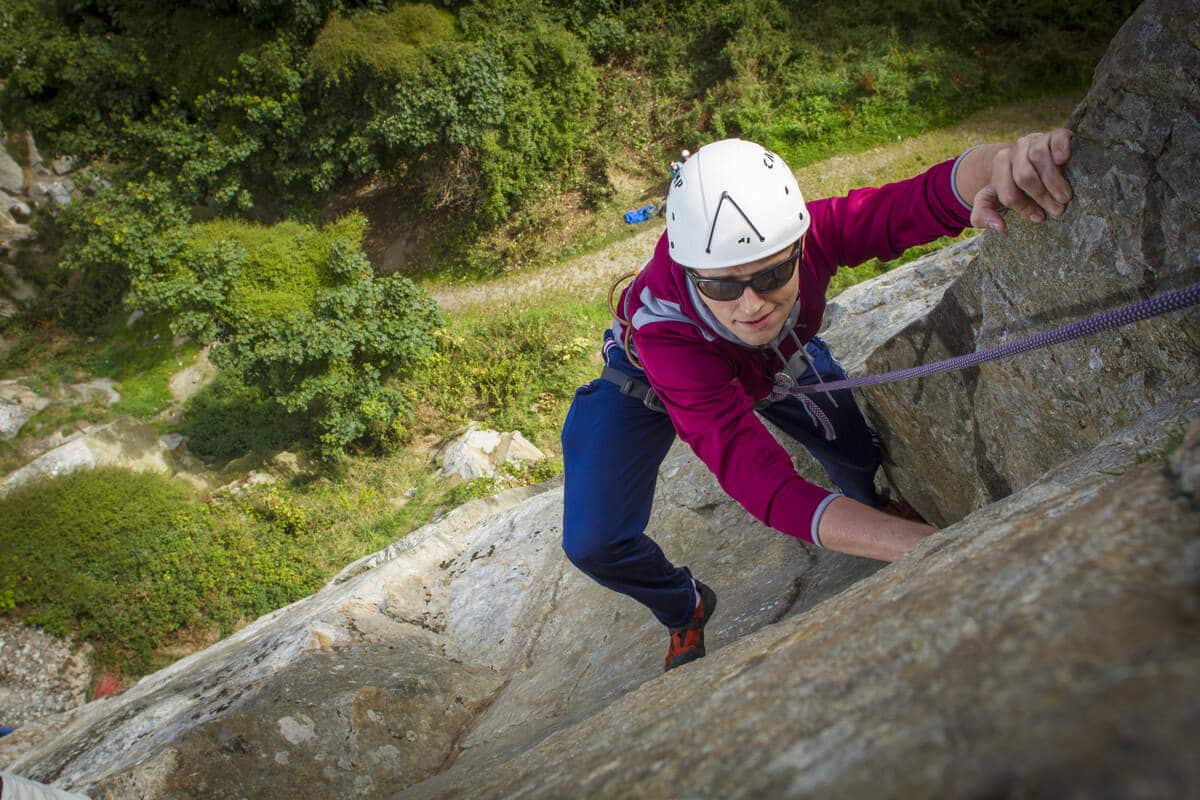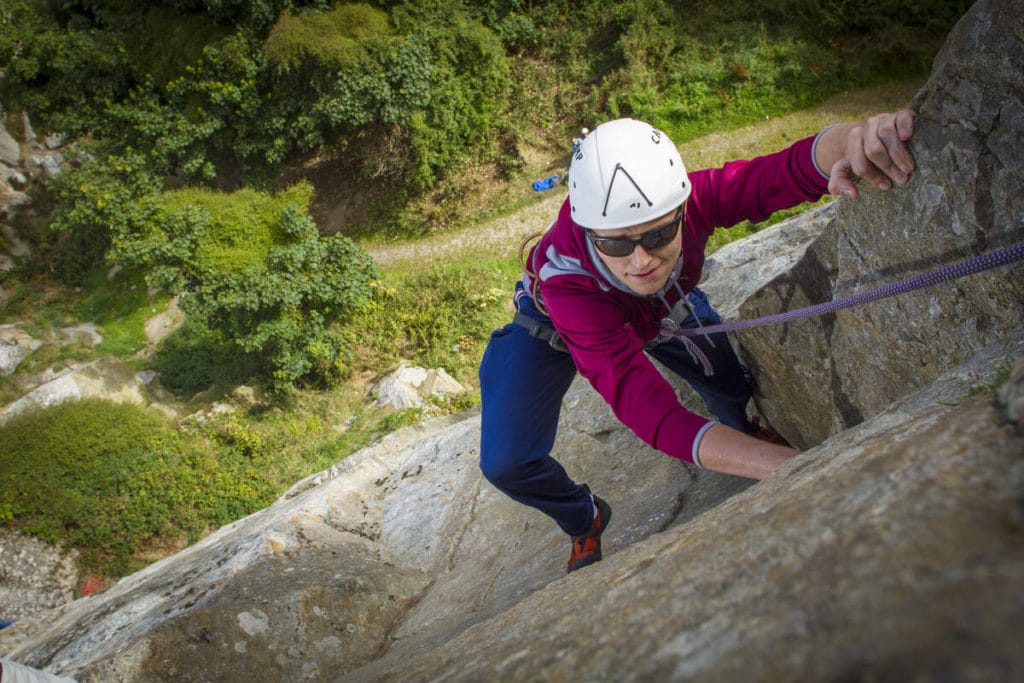 On the outskirts of south County Dublin is one of the most incredible locations for some rock climbing in Ireland, the disused Dalkey Quarry.
Scale the quarried granite that offers over 300 climbing routes, meaning there will be something for climbers of all levels.
With spectacular and unique views of Dublin City and Dublin Bay this a must-do on any Irish adventure bucket list!
For those with not a lot of experience, we suggest embarking on your rock climbing and abseiling adventure with Go Beyond Adventure.
6. Jump into Poll na bPeist – take the plunge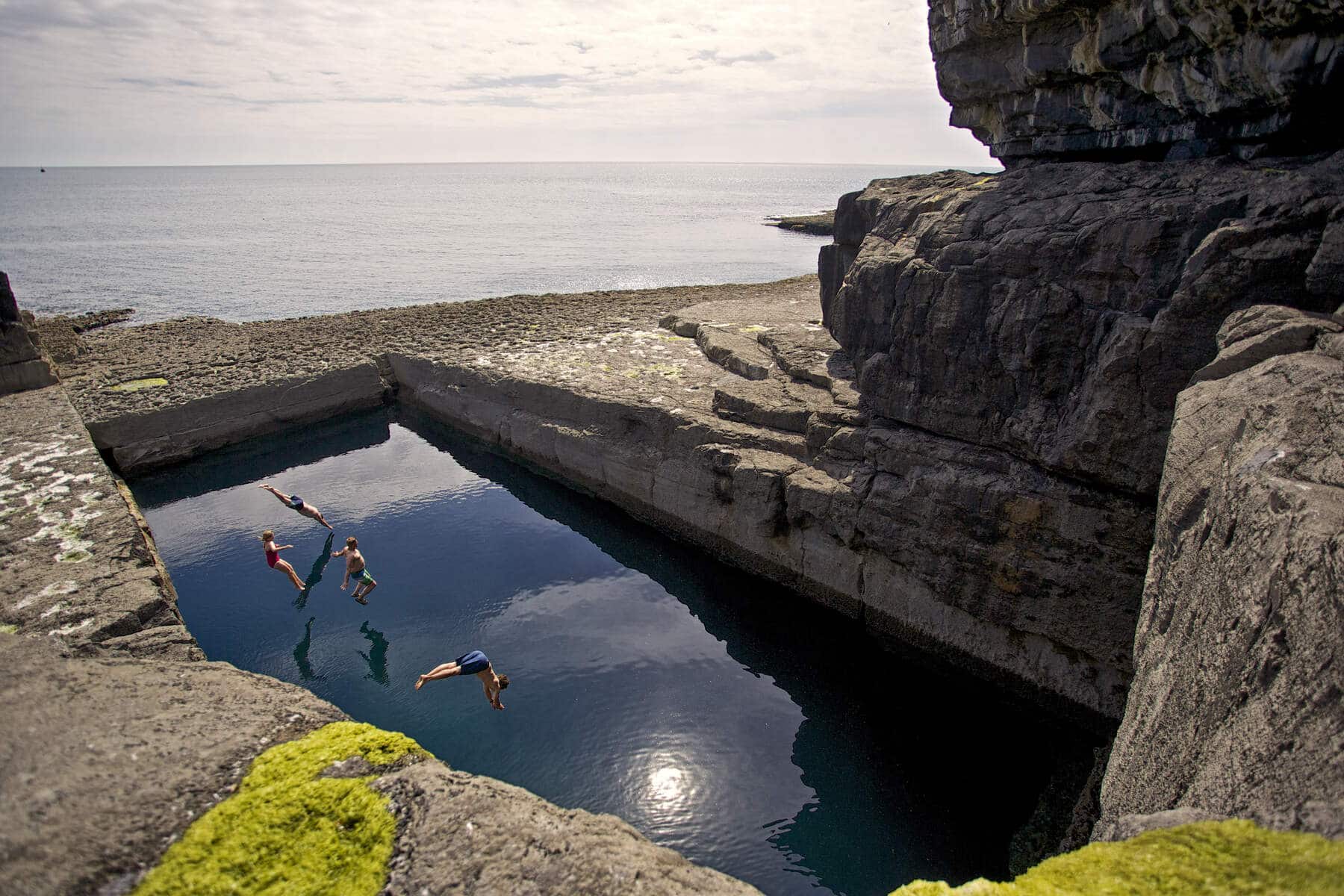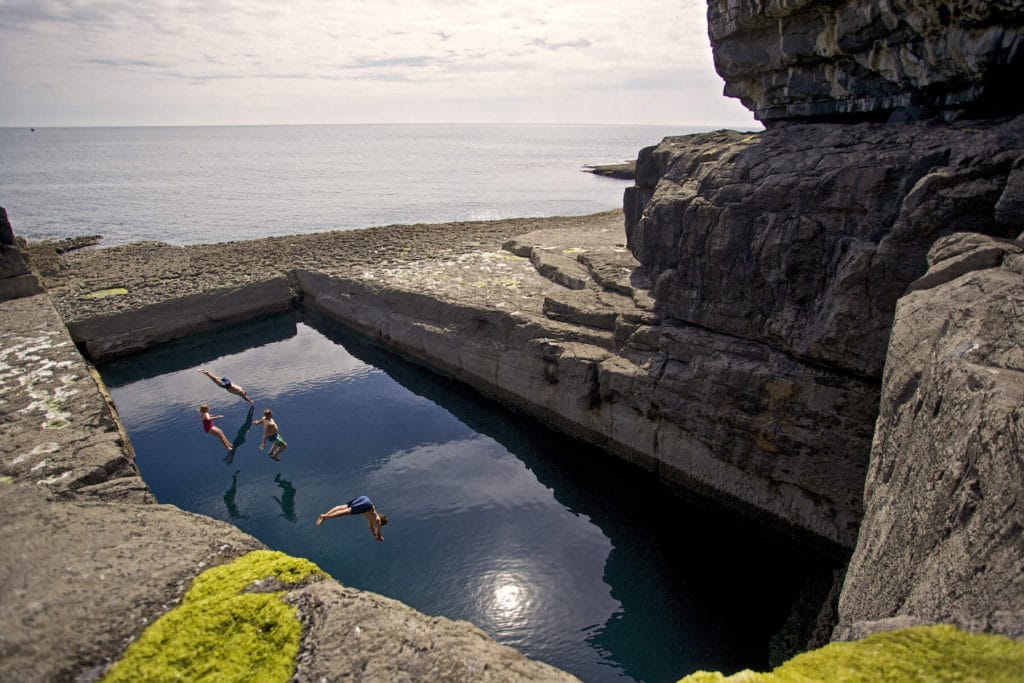 On the island of Inis Mór is a beautiful naturally formed phenomenon sure to get your adrenaline pumping.
Known as Poll na bPeist, the Wormhole and the Serpent's Lair, this is one of the Aran Island's most unique attractions.
This naturally formed cliffside pool was home to the Red Bull Cliff Diving World Series in 2017.
Tides, waves, and currents make this spectacular site challenging to access.
In contrast, strong seas make it dangerous, so if you are in any way apprehensive, it is best to admire from a distance!
5. Hike Ireland's highest peak, Carrauntoohil – see Ireland from the clouds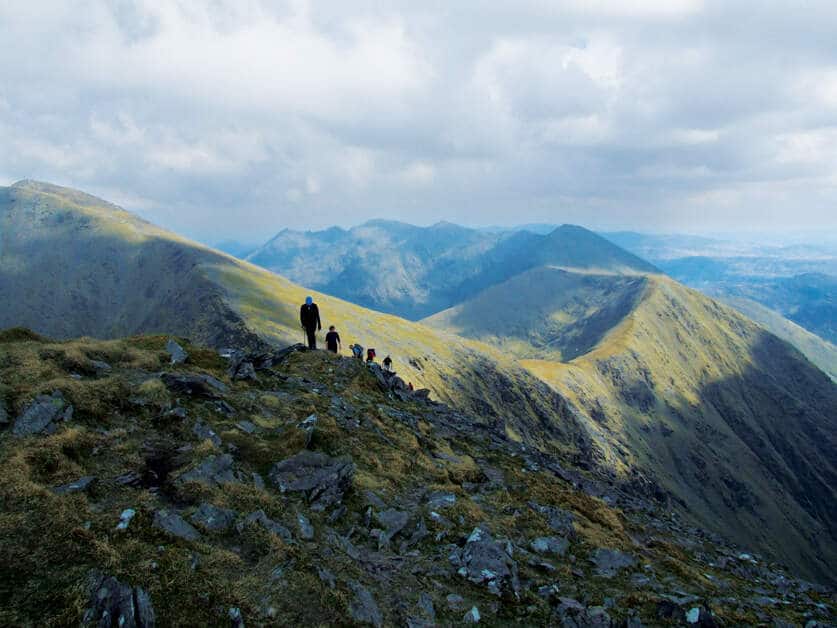 Nestled amongst the Macgillycuddy Reeks in County Kerry, Carrauntoohil is Ireland's highest mountain, standing at an impressive 1,039m tall.
There are three routes up Carrauntoohil, with some ways more direct than others.
Impressive views can be enjoyed of the Macgillycuddy Reeks, nearby lakes, forests, and cliffs. Plenty of camping and caravan parks can be found nearby
As Carrauntoohil is situated close to the wild Atlantic Ocean and the Ring of Kerry, the weather is extremely changeable so be prepared for all four seasons on your hike!
In the alternative, check out our USA Bucket List.
4. Try coasteering in Connemara – try something different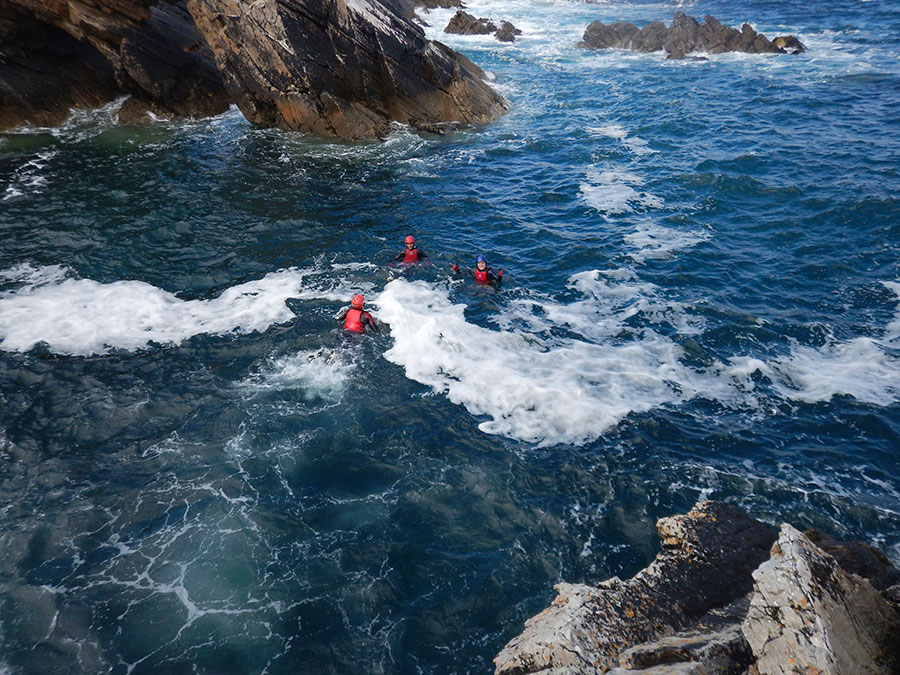 Coasteering in Connemara is a must-do on any Irish adventure bucket list.
Admire the west of Ireland by swimming, climbing, and cliff jumping while also exploring the many caves and rock formations that have been created by the Atlantic Ocean.
Coasteering is a perfect way to get your adrenaline pumping while also being in the safe hands of expert guides.
Real Adventures Connemara offer some of the best coasteering adventures in Ireland.
3. Go snorkelling in Keem Bay – what sealife can you find?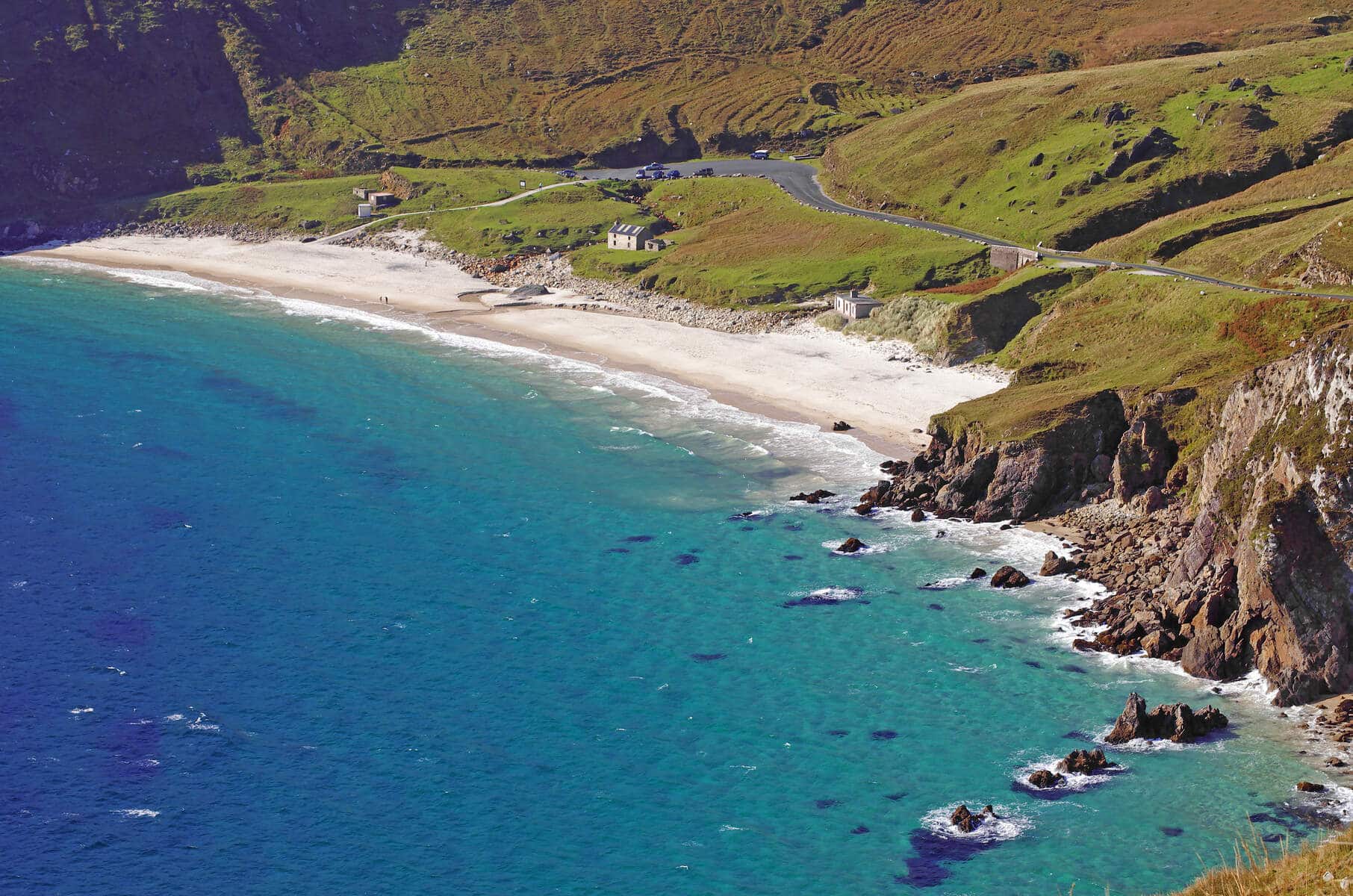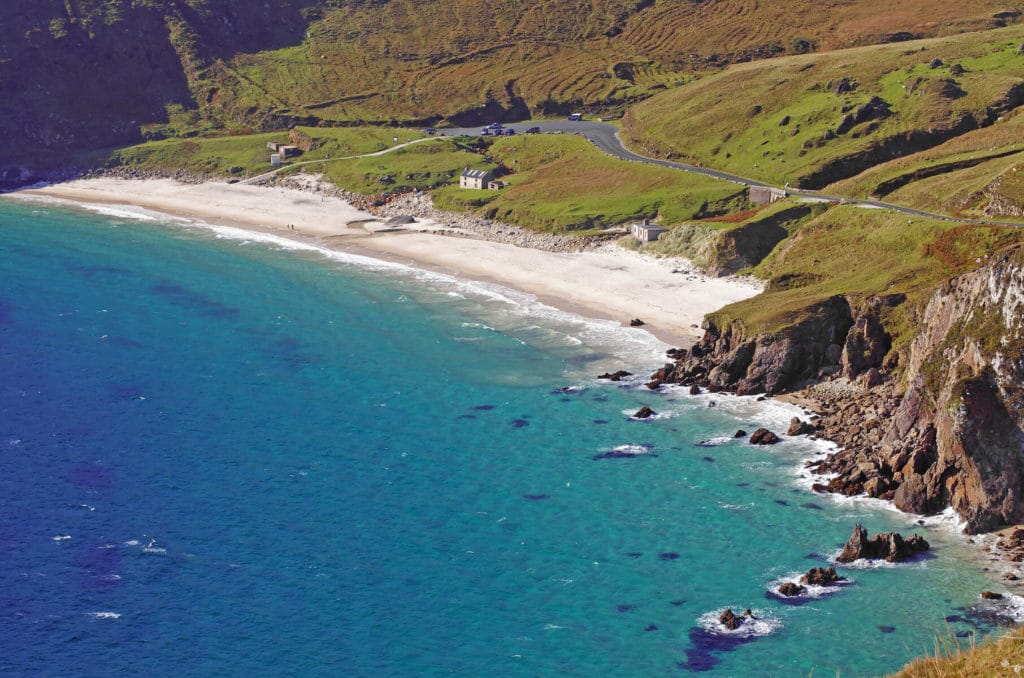 Achill Island in County Mayo is the gateway into the breathtaking underwater world. Keem Bay is one of the many beaches on this magnificent island.
Surrounded by dramatic cliffs, this horseshoe bay is the perfect place for a snorkelling adventure in the Atlantic Ocean.
Explore the crystal-clear waters in the knowledge that this sheltered bay is a haven for sea life.
From schools of fish to countless types of seaweed, and even the odd basking shark, this is an absolute must for all adventure seekers when visiting Ireland!
2. Swim under the Carrick-a-Rede Rope Bridge – another top thing on our Irish adventure bucket list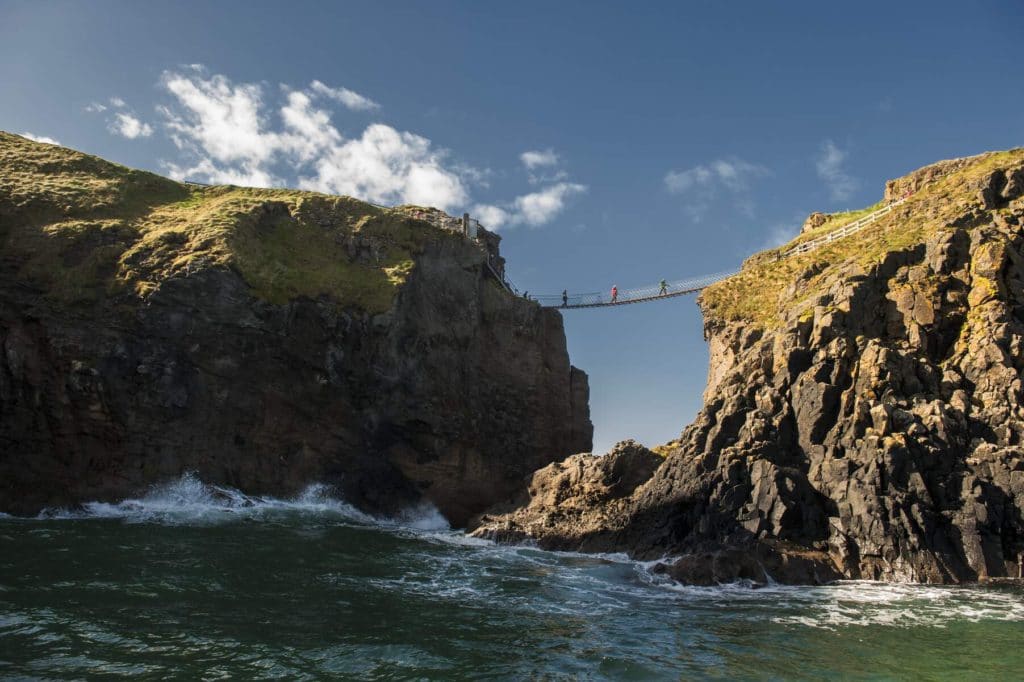 The infamous Carrick-a-Rede Rope Bridge is crossed by thousands of people every year, but what many people don't know is that you can swim underneath it!
This is one of the most dramatic and breathtaking swims in all of Ireland.
Swim across Larrybane Bay to Carrick-a-Rede Island, which is one kilometre in length.
This is open water swimming, so this is only recommended for those who are advanced swimmers and used to swimming in the sea.
1. Kayak the ancient canals of Killaloe – explore the past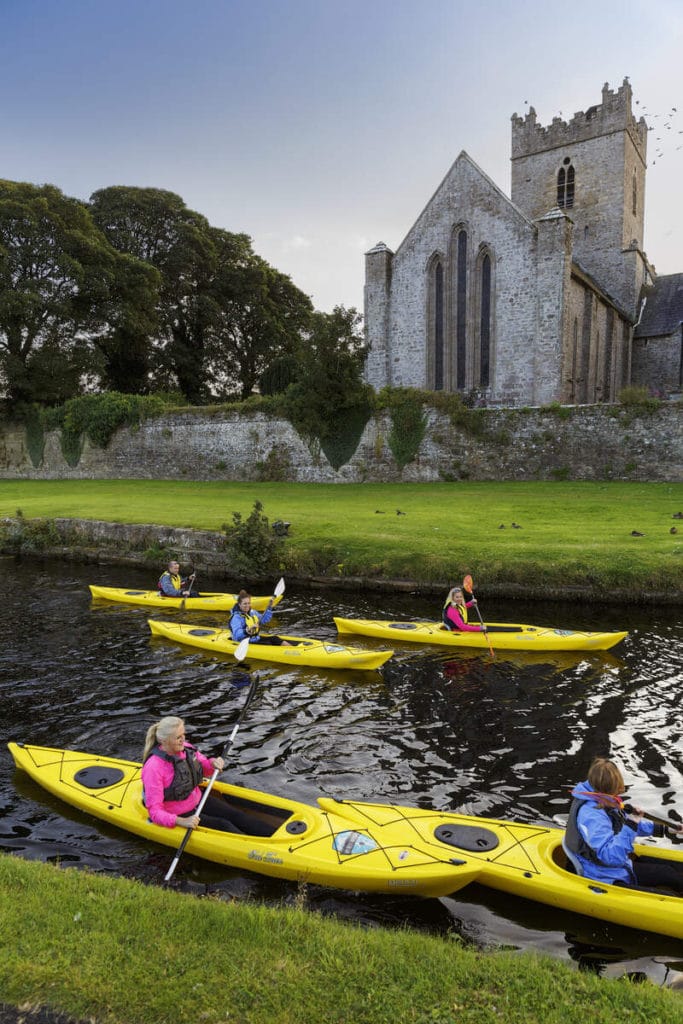 For those who enjoy the combination of history and adventure, there is nothing quite like a kayaking trip of the Killaloe canal and River Shannon with My Next Adventure.
Based in the historic twin towns of Ballina and Killaloe, explore the immense wealth of history the area has to offer.
Kayak under the Killaloe Bridge which is over 200-year-old in parts before heading up the ancient canal.
Catch a glimpse of the infamous kingfisher before creating a splash while you jump in off the pier!
READ ALSO: 101 Incredible Bucket List ideas