Our oceans are dark and mysterious but also beautiful and intriguing. Let's explore some of the most dangerous sea creatures known to us.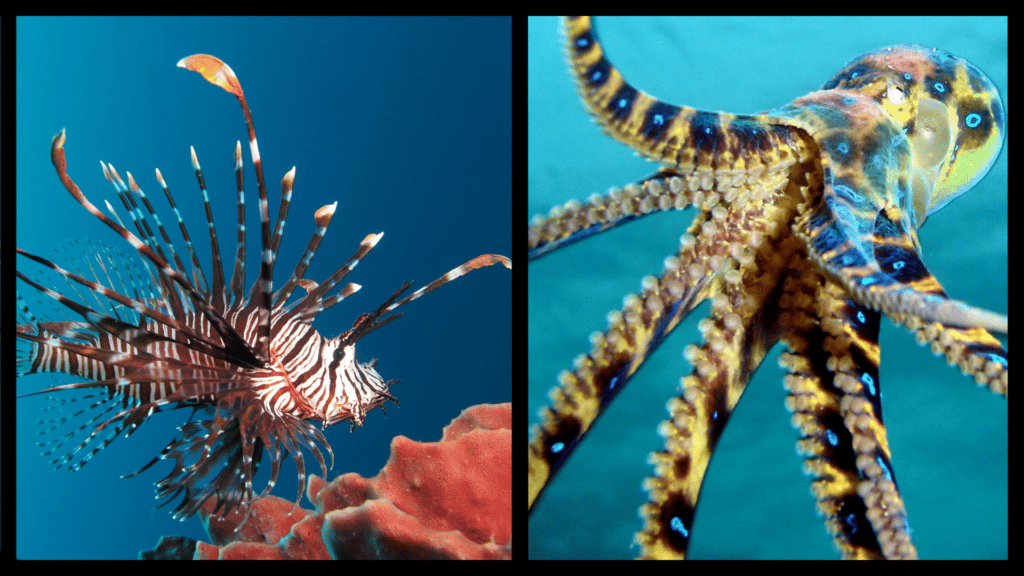 Swimming in the sea is one of the most liberating, at-one-with-nature activities you can possibly embark upon.
However, while the ocean contains so much beauty and intrigue, the unknown of the dark, deep waters can also be somewhat frightening.
We don't even know for sure how many species exist in the oceans, as some have never crossed paths with humans.
With this unsettling fact, let's take a look at the world's most dangerous sea creatures from around the world.
10. Sharks – not the most dangerous sea creatures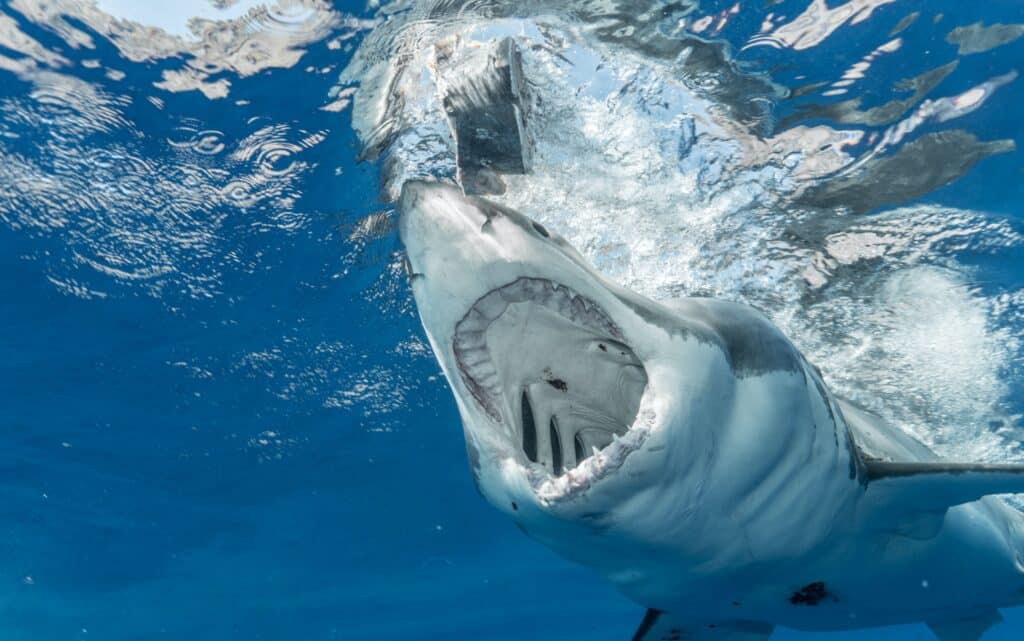 It is common for people to have a fear of sharks, with Jaws creating horrifying images of their sharp teeth. However, these apex predators are actually by no means the most dangerous sea creatures.
On average, around ten deaths a year are attributed to shark attacks on humans. Great White sharks, Tiger sharks, and Bull sharks are often considered among the top three most dangerous species of sharks.
9. Pufferfish – misleading appearance
Despite their cute and unique appearance, pufferfish are actually the second most poisonous vertebrate in the world.
Some varieties of this fish can be only one inch in length. However, don't let their size fool you, as they contain enough toxins to kill up to 30 adult people. The poison that pufferfish emit is 1,200 more poisonous than cyanide.
8. Blue-Ringed Octopus – not aggressive but hold a very powerful venom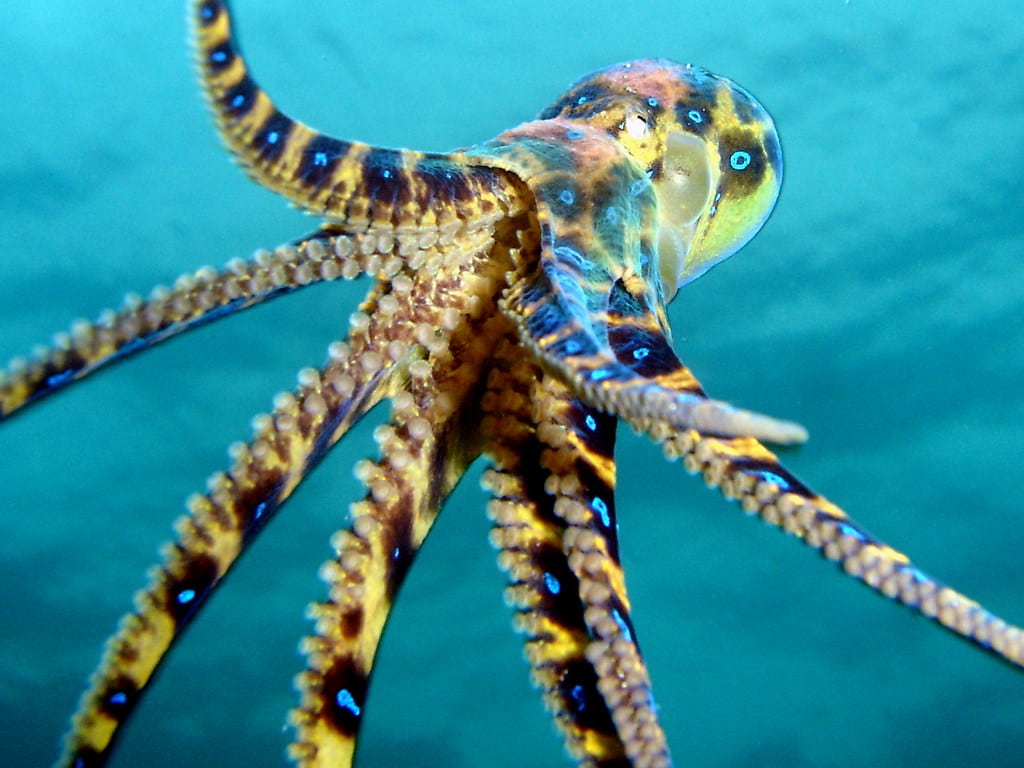 The Blue-Ringed octopus is the most venomous marine animal in the world. While they are not aggressive in nature, their short teeth contain an extremely toxic venom that can cause paralysis and suffocation, leading to death.
This creature weighs only 30 g, yet has the capacity to cause up to 30 human deaths in just 30 minutes of infliction.
7. Flower Urchin – covered in poisonous spikes
The Flower Urchin is the most dangerous sea urchin in the world. It is very misleading as it looks like an innocent part of the ocean bed.
However, the potent toxins released from its tentacles can cause death in humans. This is certainly one of the most dangerous ocean creatures.
6. Stingray – a deceptive creature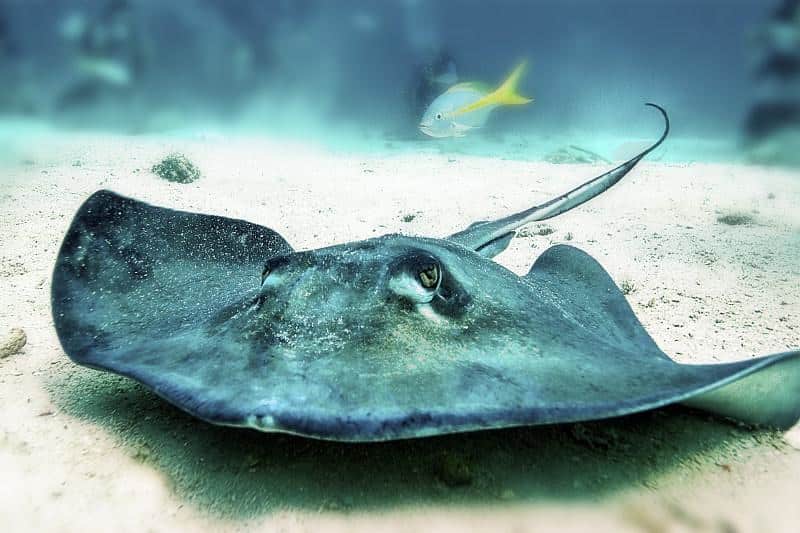 Stingrays are often considered some of the ocean's deadliest creatures following the death of the legendary Australian Crocodile Hunter Steve Irwin in 2006.
However, while there are thousands of stingray attacks every year, only 17 humans have succumbed to the injuries of this creature.
Stingrays often cover themselves in sand to hide from potential predators, leading to humans stepping on them and causing injury.
5. Electric eel – can cause heart failure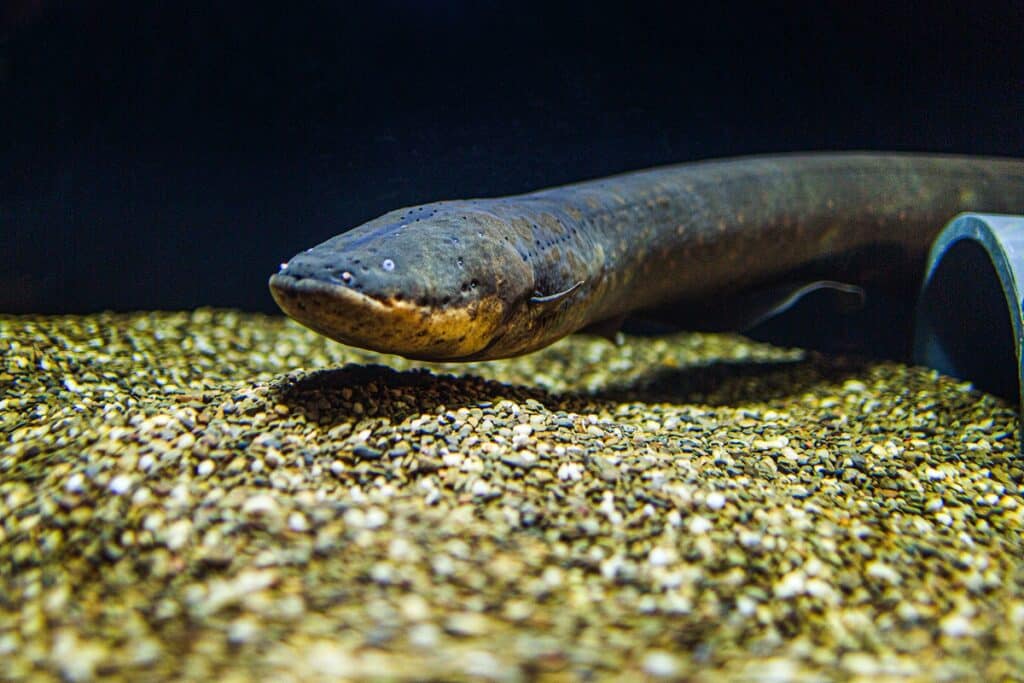 Electric eels are menacing-looking sea creatures and not something you want to cross paths with. Its body contains organs filled with nearly 6,000 electrolytes that store electricity like small batteries.
While deaths by electric eels are extremely rare, multiple shocks can cause respiratory or heart failure. Fun fact, they actually aren't a type of eel. While they resemble eels, they are, in fact, a type of fish called the knifefish.
4. Beaked sea snake – one of the most dangerous sea creatures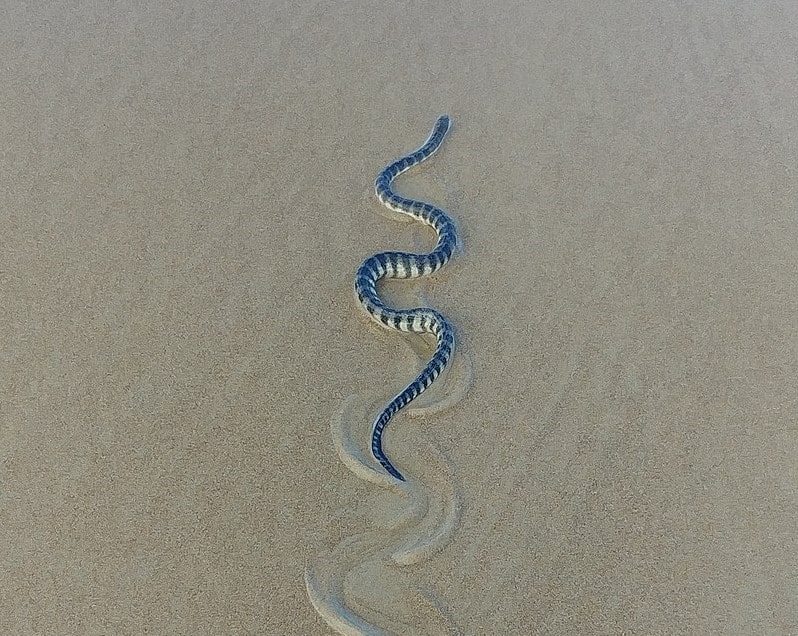 The Enhydrina Schistosa, commonly known as the beaked sea snake, is responsible for the majority of the human deaths caused by any sea snake. This snake bite is an extremely dangerous one.
This is a highly venomous snake that is said to be four to eight times more lethal than a cobra.
3. Textile cone snails – also known as a cigarette snail
You wouldn't think it by looking at this sea creature, as they have the most beautiful outer shell.
However, you do not want to come into contact with this deadly critter. While the toxic venom of this species of cone snail is intended for other mollusks, at least 36 humans have died from stepping on this tiny creature.
2. Stonefish – known for their excruciating sting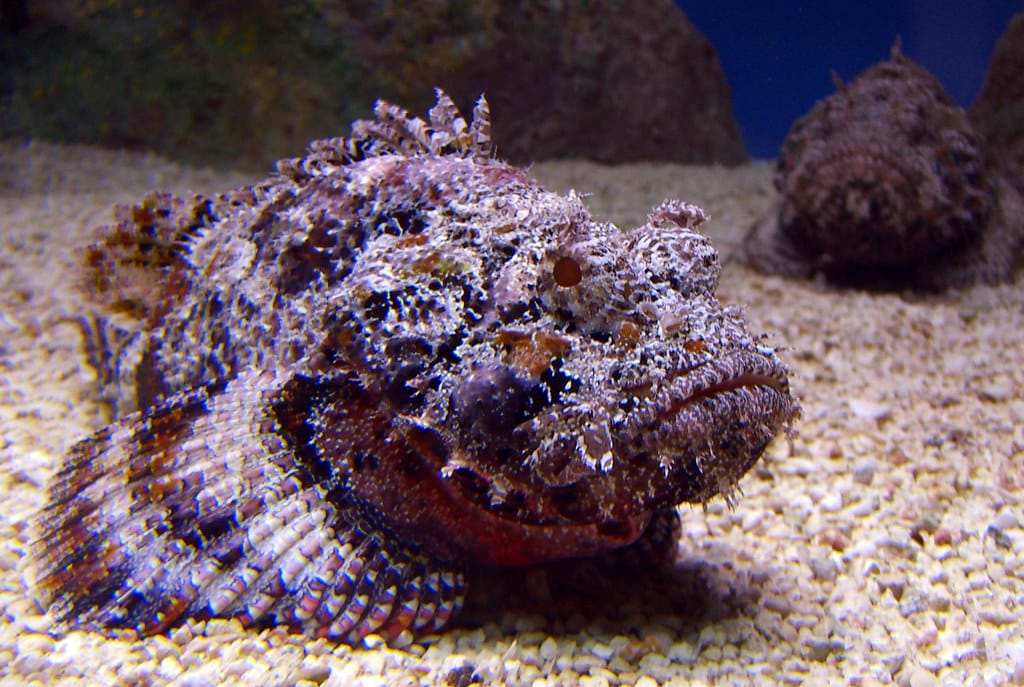 A stonefish sting will leave humans reeling. There are thousands of stonefish stings reported in Australia each year, leading to paralysis, heart failure, and even reports of death from the wound.
People who have survived a stonefish sting have reportedly begged for the afflicted area to be cut off due to extreme pains.
1. Box jellyfish – severe pain from a box jellyfish sting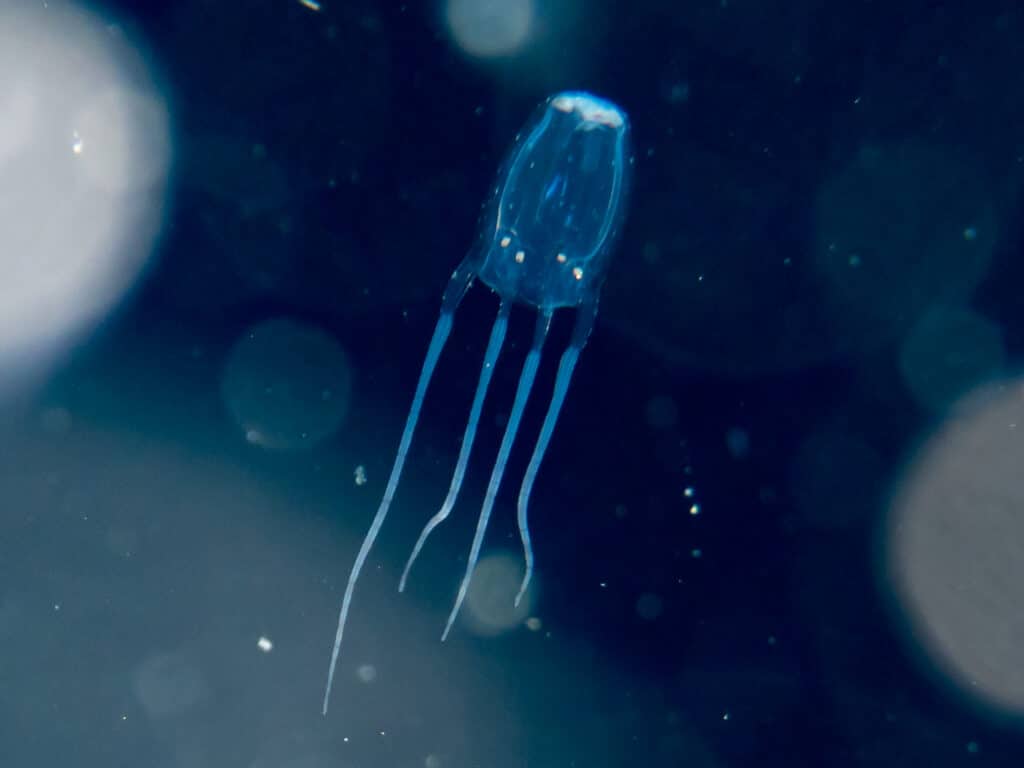 Box jellyfish are often considered the most dangerous sea creatures in the world. Often found in Indo-Pacific Ocean regions, severe sting from any of the species of box jellyfish can prove to cause cardiac arrest or death within minutes.
While they are truly one of the most mesmerising and beautiful creatures, they are certainly some of the most dangerous creatures in coastal waters.
Notable mentions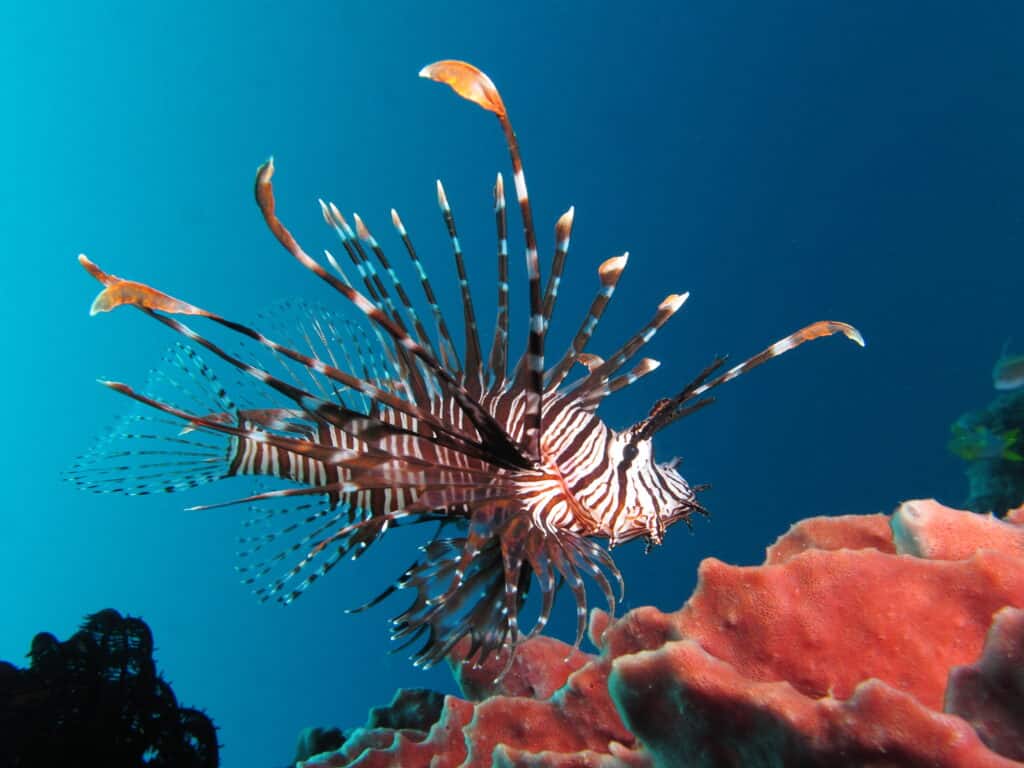 Lionfish: Lionfish are often considered a dangerous sea creature due to their venomous spines, anus, and dorsal, which usually deter potential predators. While their stings aren't usually fatal, repeated stings can lead to severe and ongoing uncomfortable symptoms.
Triggerfish: A bite from a triggerfish should not be taken lightly as it can cause extreme infection. These fish are usually found in coral reefs of the Pacific and Indian Oceans.
Striped Surgeonfish: The caudal spine of this fish is venomous, making it a very dangerous sea creature.
FAQs about the most dangerous sea creatures
What is the world's most venomous fish?
The stonefish is the most venomous fish in the world.
Would a box jellyfish attack you?
Box jellyfish are not known to be aggressive. However, they are the most dangerous animal in the ocean. If you come into contact with one, you should avoid it at all costs.