Whether you're out to surf, splash, or sunbathe, Naples has everything the avid beachgoer could ever want. Here are the ten best beaches in Naples, Florida.
With nearly 300 days of sunshine, Naples in Florida is a blissful haven all year round.
It's known for its soft, powdery white sands, unspoiled crystal blue waters, and having little seaweed or rocks in the area, a paradise for beach lovers. Florida is also home to some of the best nude beaches in the US.
Here are our picks of the ten best beaches in Naples, Florida.
10. Keewaydin Island – more than just a dog-friendly beach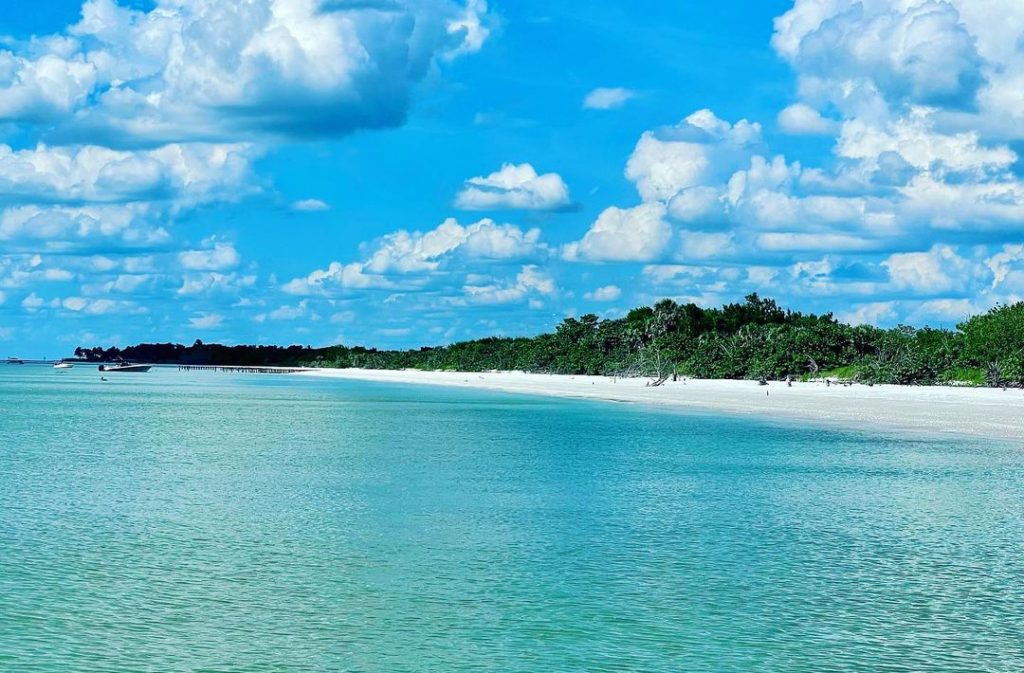 Keewaydin is an idyllic spot that finds itself neighbouring many gorgeous, multi-million-dollar lots. It's an amazing spot for shelling, and perhaps best of all, it is one of the only dog-friendly beaches in Florida.
To get there, you need to take a boat tour from Naples. Why not make a trip of it, and take a full or half-day shelling cruise tour that makes a stop on Keewaydin?
Address: Naples, FL
9. South Marco Beach – a secluded and luxurious paradise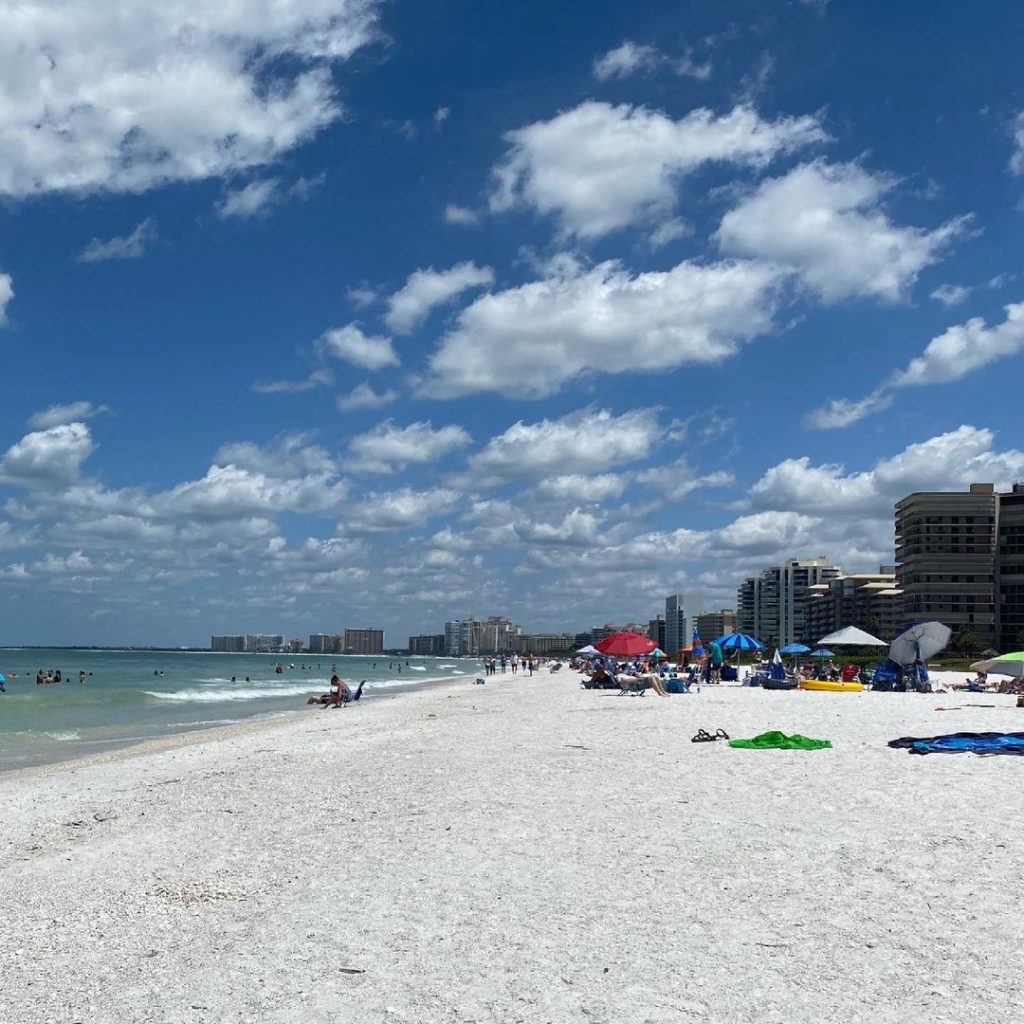 South Marco Beach is a secluded paradise, lined with sabal palms and crystal-clear waters. Around Marco Island, you'll find many luxury hotels, perfect if you're a beach lover who wants to take your hotel experience up a notch.
If you're keeping it low-key, you can find beach chairs and umbrellas scattered all around this tiny beauty spot.
Address: 930 Swallow Ave, Marco Island, FL 34145
8. 3rd Avenue Beach – picturesque views of a historic landmark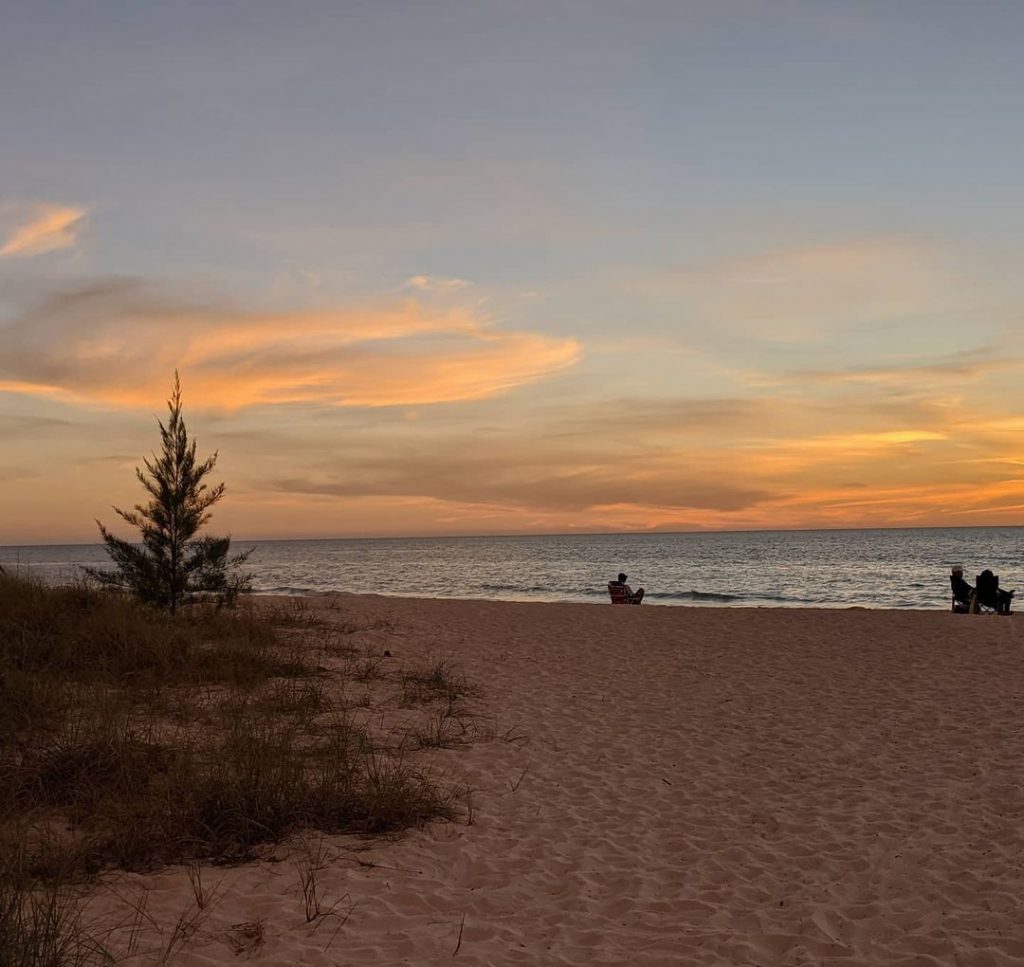 3rd Avenue Beach is simply breathtaking, owing to the old Naples pier pilings that you'll find there. It's a perfect spot for shopaholics and beachcombers alike, so there's something for everyone.
Spend the day shopping and exploring the beach before coming together in the evening to watch the calming sunset.
Address: 1 3rd Ave S, Naples, FL 34102
7. Clam Pass Beach Park – a bustling beauty spot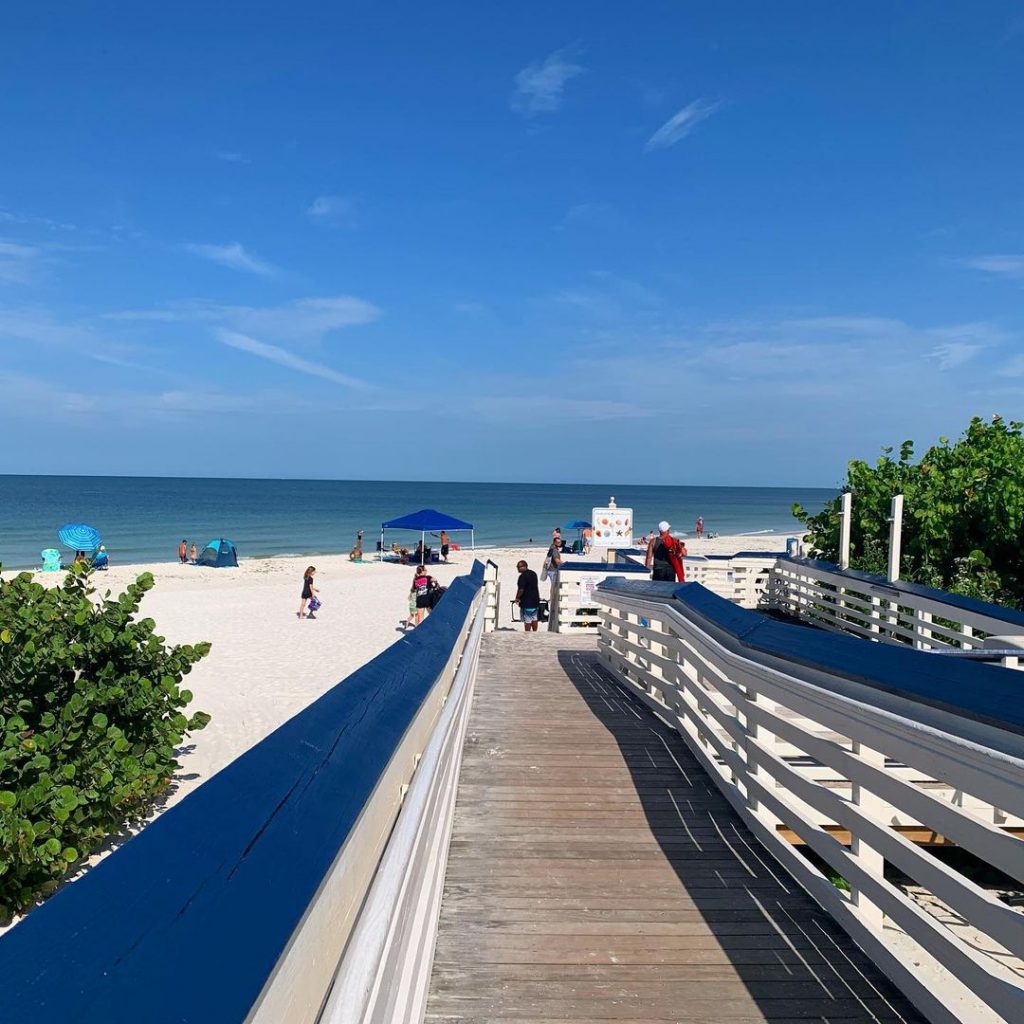 Clam Pass Beach Park is in a beautiful area adorned by cafes, picnic areas, and bars. For thrill junkies, this is the spot for you; just look to the cabanas and kayaks available to rent for your next adventure. It also has toilets and showers.
The beach is accessible via a half-mile boardwalk. Luckily, a free tram goes along it every 15 minutes for those who just can't wait to get there!
Address: 5267 Starfish Ave, Naples, FL 34103
6. Seagate Beach (North Gulfshore Beach) – a favourite with the locals
Seagate Beach is a favourite with locals, also known as North Gulfshore beach. Here you'll also find fewer tourists, meaning you'll be spoiled for choice on where to explore first.
This place is perfect for a quick swim, a long lounge, or a tranquil fishing experience. Perhaps most of all, it's the peak spot to watch a romantic sunset.
Address: 81 Seagate Dr, Naples, FL 34103
5. Vanderbilt Beach – the centrepiece of a bustling and vibrant area
Heading to Vanderbilt Beach is an absolute must! The beach is the centrepiece of many beautiful resorts around the area.
If you're feeling a bit peckish, too, it's just a stone's throw from many rustic and quirky bars and restaurants. A serene and charming backdrop for shelling and birdwatching, Vanderbilt should be on everyone's list.
Address: Naples, FL
4. Naples Pier Beach – the most visited beach in Naples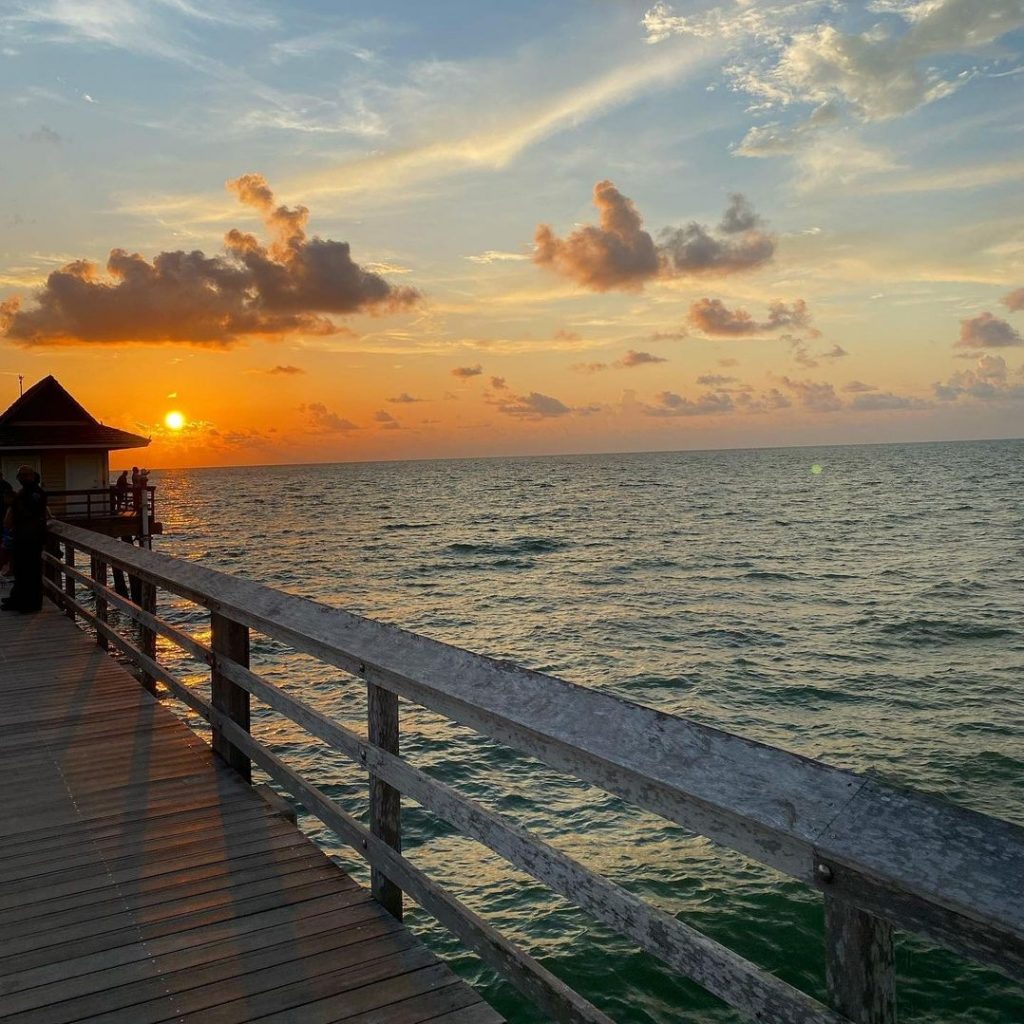 Naples Pier Beach is one of the best beaches in Naples, Florida, being the most visited in the area. This is probably because of its iconic and historic pier.
This stunning 1,000 ft (304 m) landmark is the perfect host to watch the sunset off. It's also a bustling fishing area. If its soft powdery sands don't attract you, the array of bars and restaurants down 12th Avenue South will.
Address: Naples, FL 34102
3. Delnor Wiggins State Park – an unspoiled paradise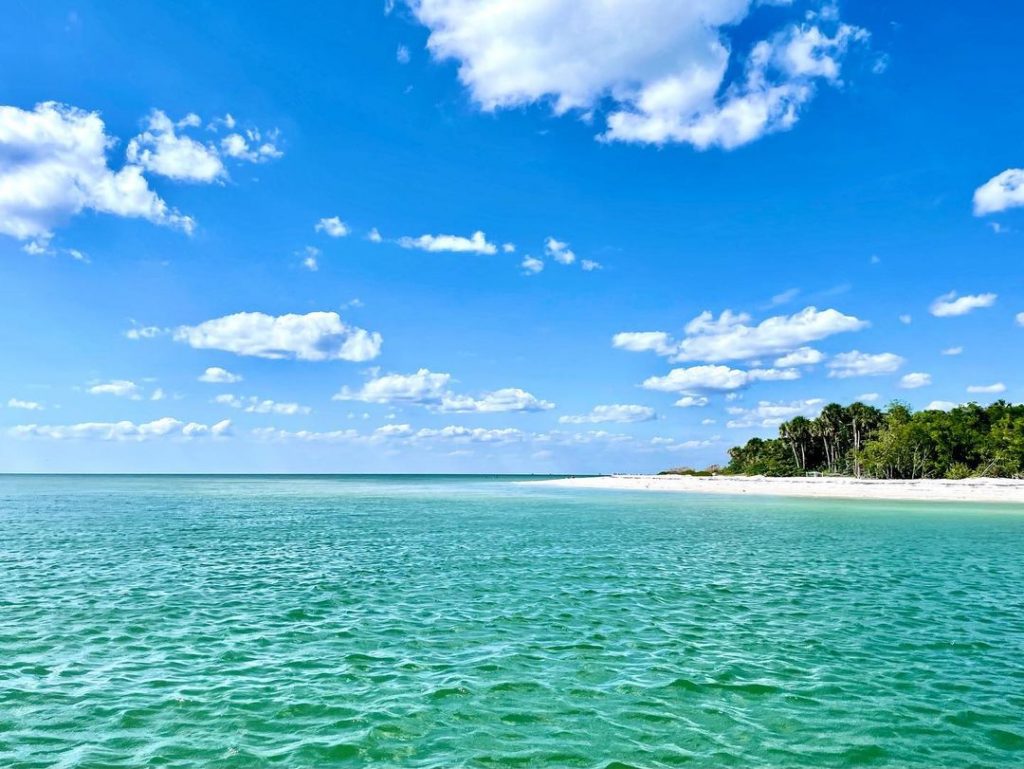 Award-winning Delnor Wiggins State Park is hailed for its beautifully natural and unspoiled landscape.
Take a hike to get the most of its glorious sand dunes, local wildlife, and beautiful views. Speaking of, the watchtower here offers stunning views that will take your breath away.
Address: 11135 Gulf Shore Dr, Naples, FL 34108
2. Lowdermilk Park – one of the best beaches in Naples, Florida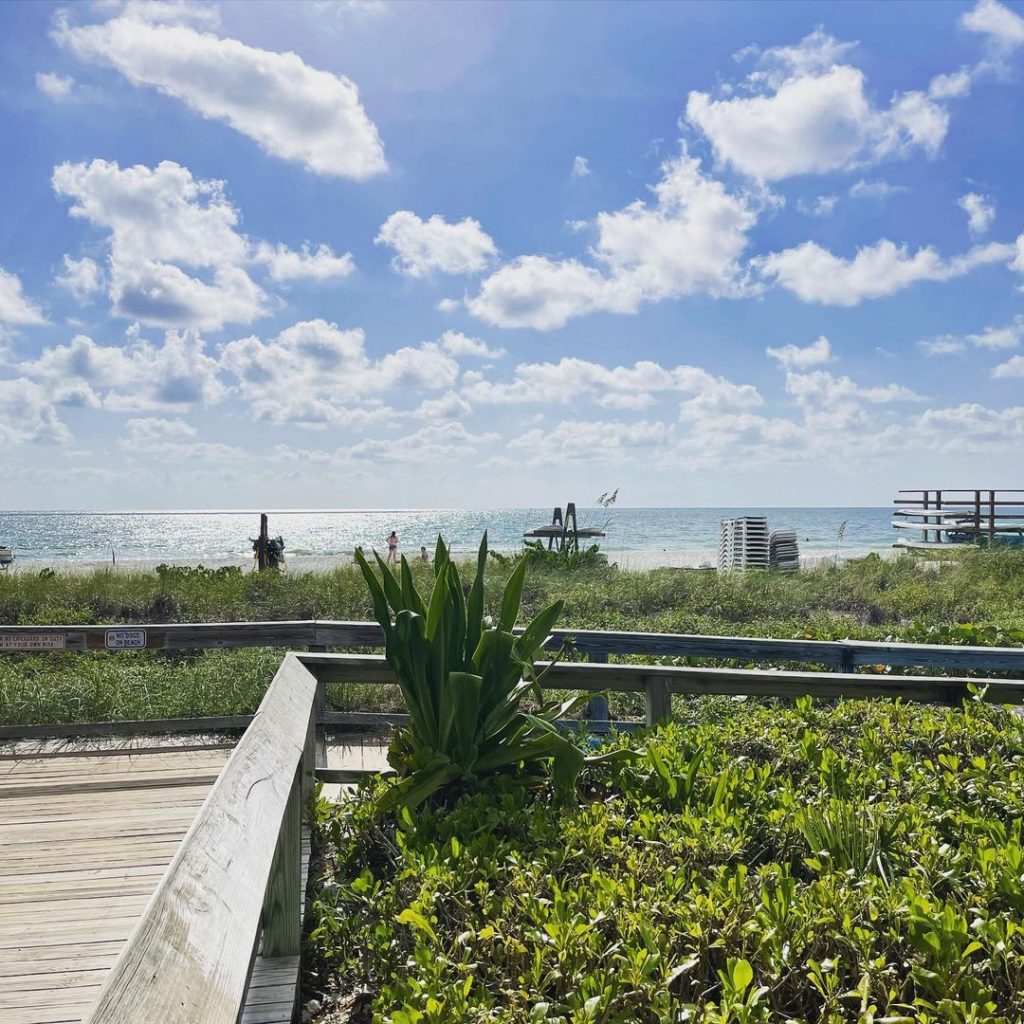 Lowdermilk Park is nestled in one of the prettiest neighbourhoods in the whole of Naples. Its calm and pretty waters are known to be dotted with dolphins and turtles all summer.
It also boasts picnic tables, playgrounds, and many watersports options. This makes it one of the best beaches in Naples, Florida for families.
We cannot recommend enough getting there early, so you can snatch up one of the eight thatched-roof palapas there.
Address: 1301 Gulf Shore Blvd N, Naples, FL 34102
1. Barefoot Beach Preserve County Park – a pristine haven for wildlife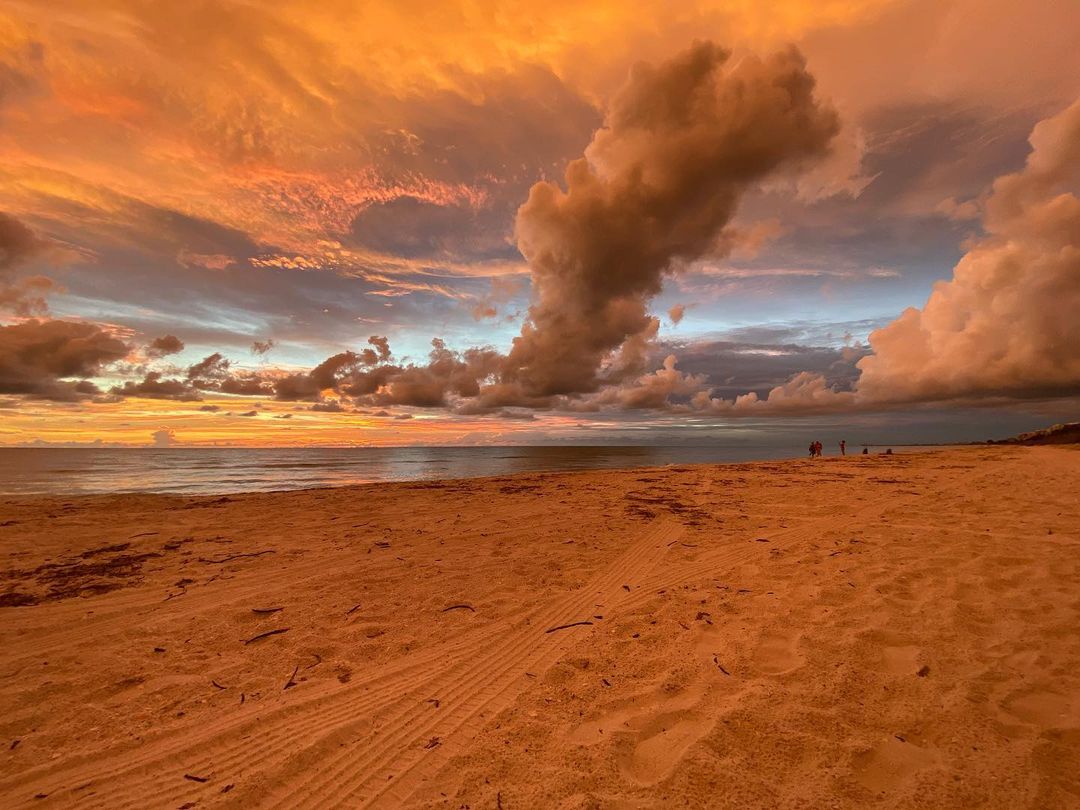 This pristine haven is home to some incredible wildlife found on both land and sea, namely manatees, turtles, tortoises, and bald eagles.
Barefoot Beach Preserve County Park is great for the whole family, too. Its calm and shallow waters make it perfect for paddling and swimming.
This beautiful beach has it all; it is certainly one of the best beaches in Naples, Florida.
Address: 505 Barefoot Beach Blvd, Bonita Springs, FL 34134