Florida is a state with many stunning areas, away from the crowds, and here are the best places to consider.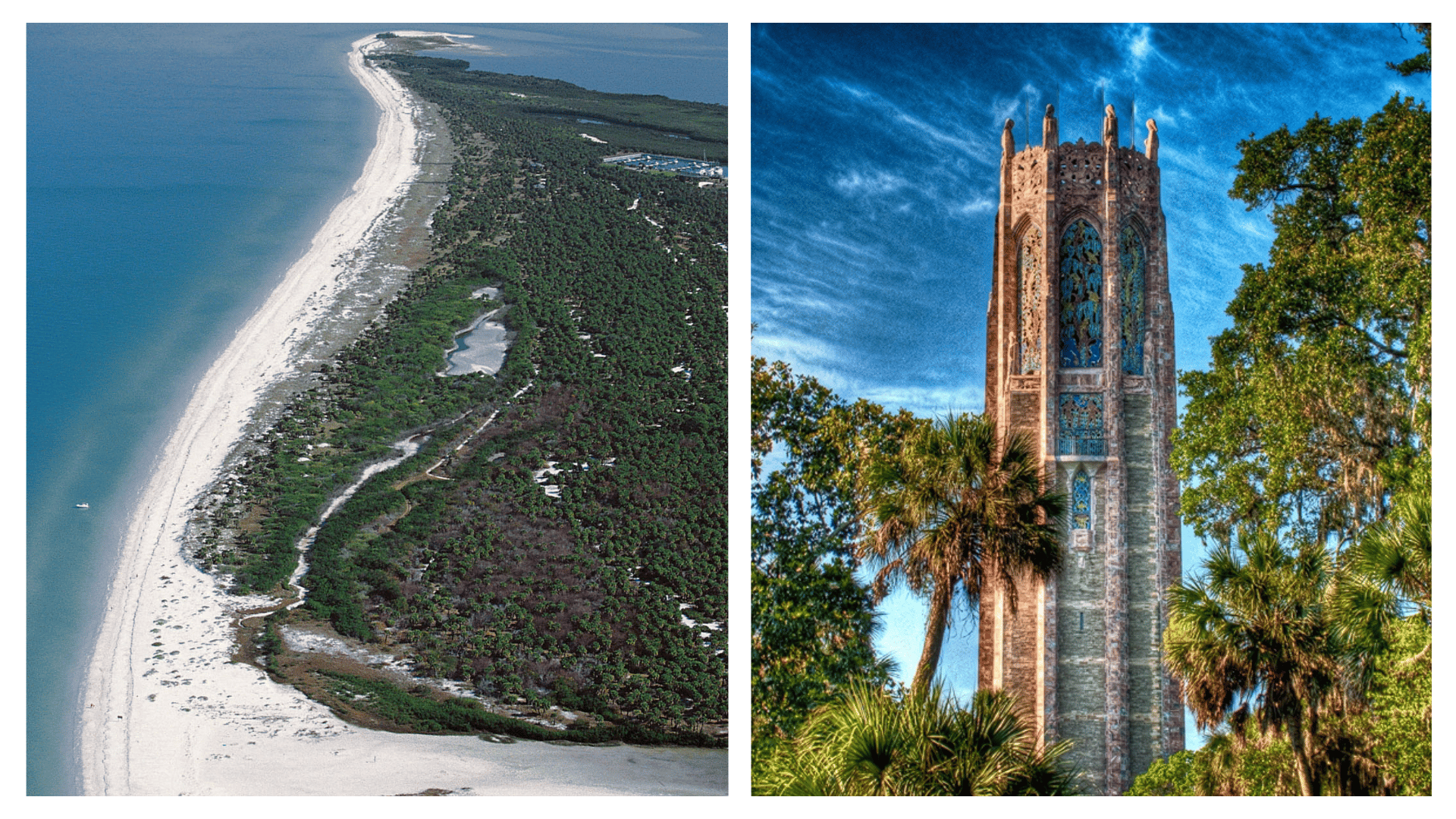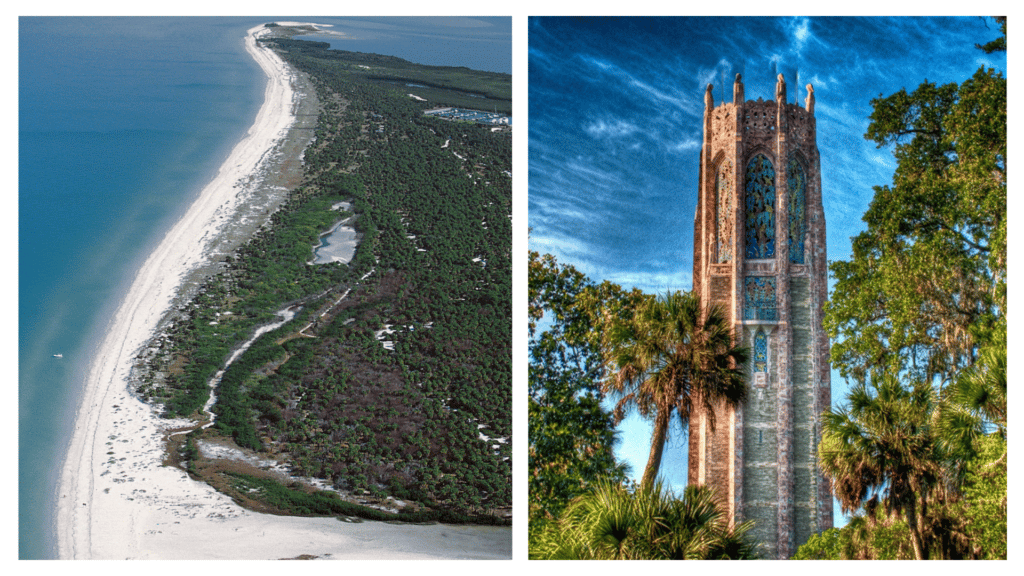 Florida may have some world-class attractions, making it a top destination for American and international visitors. Still, we have some great suggestions if you want to get off the beaten path and discover something different.
From hiking trails and stunning beaches to botanical gardens and tranquil springs, Florida has something that will captivate everyone and leave you wanting more.
So, if a trip to Florida is something you have been considering, here are the top 10 hidden gems in Florida, Ranked.
10. Bulow Woods Hiking Trail – a beautiful trail for all levels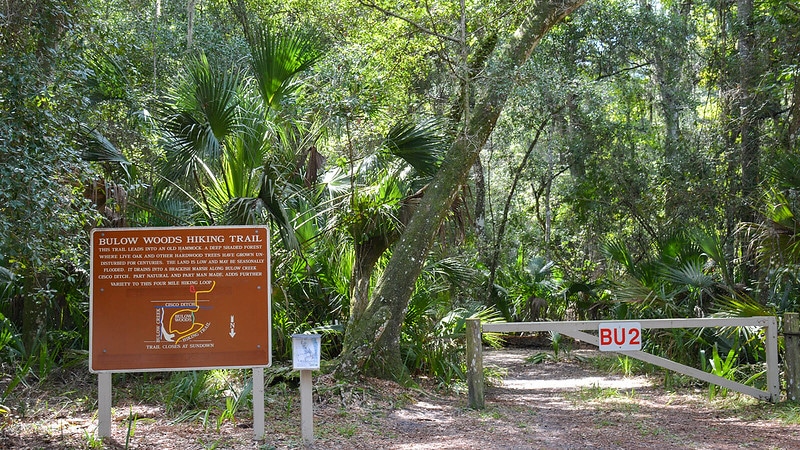 As one of the most accessible hiking trails for all skill levels, Bulow trail is one that features fern-lined waterways, bird-watching opportunities, as well as some other beautiful flora and fauna. The easy 8.5 km (5.2 mi) trail takes around 1-2 hours to complete and makes for a great day out.
Address: Flagler Beach, FL 32136 USA
9. Kelly Park Rock Springs – for camping and adventures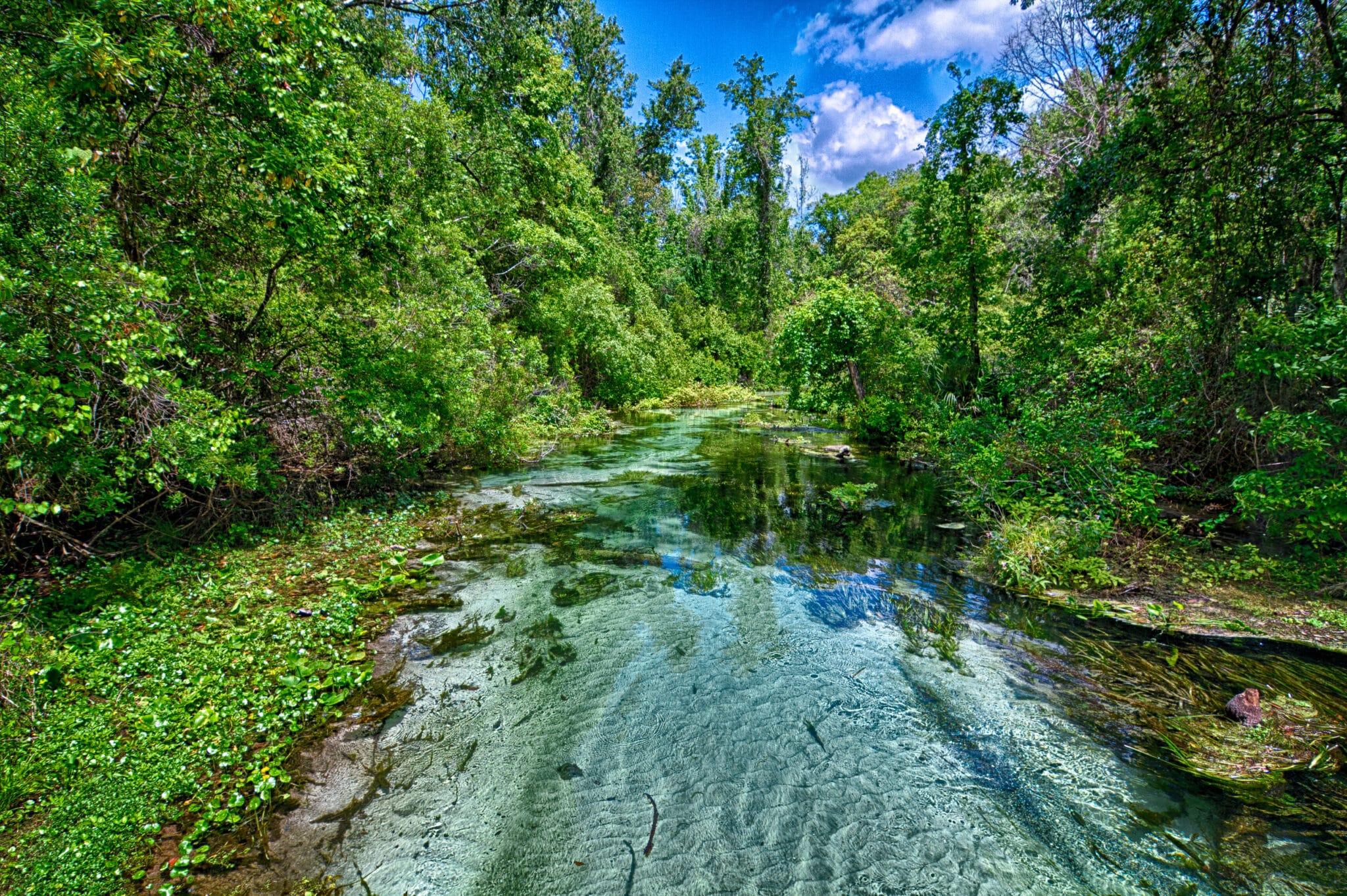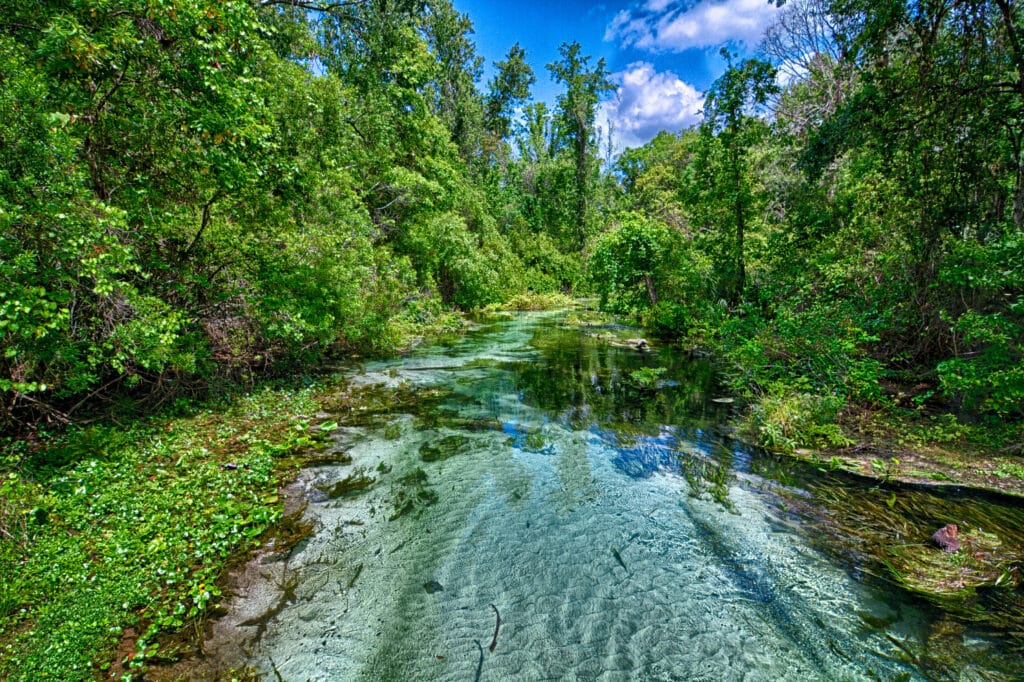 Kelly Rock is an inspiring destination with plenty of things to do, like hiking, and water activities such as tubing, picnicking and even camping.
This spring will be one of the best you will ever see, and it is best explored by paddle board, kayak or lazing in one of the famous tubes and taking in all the scenery.
Address: Florida 32712, United States
8. Little Havana – for culture and fun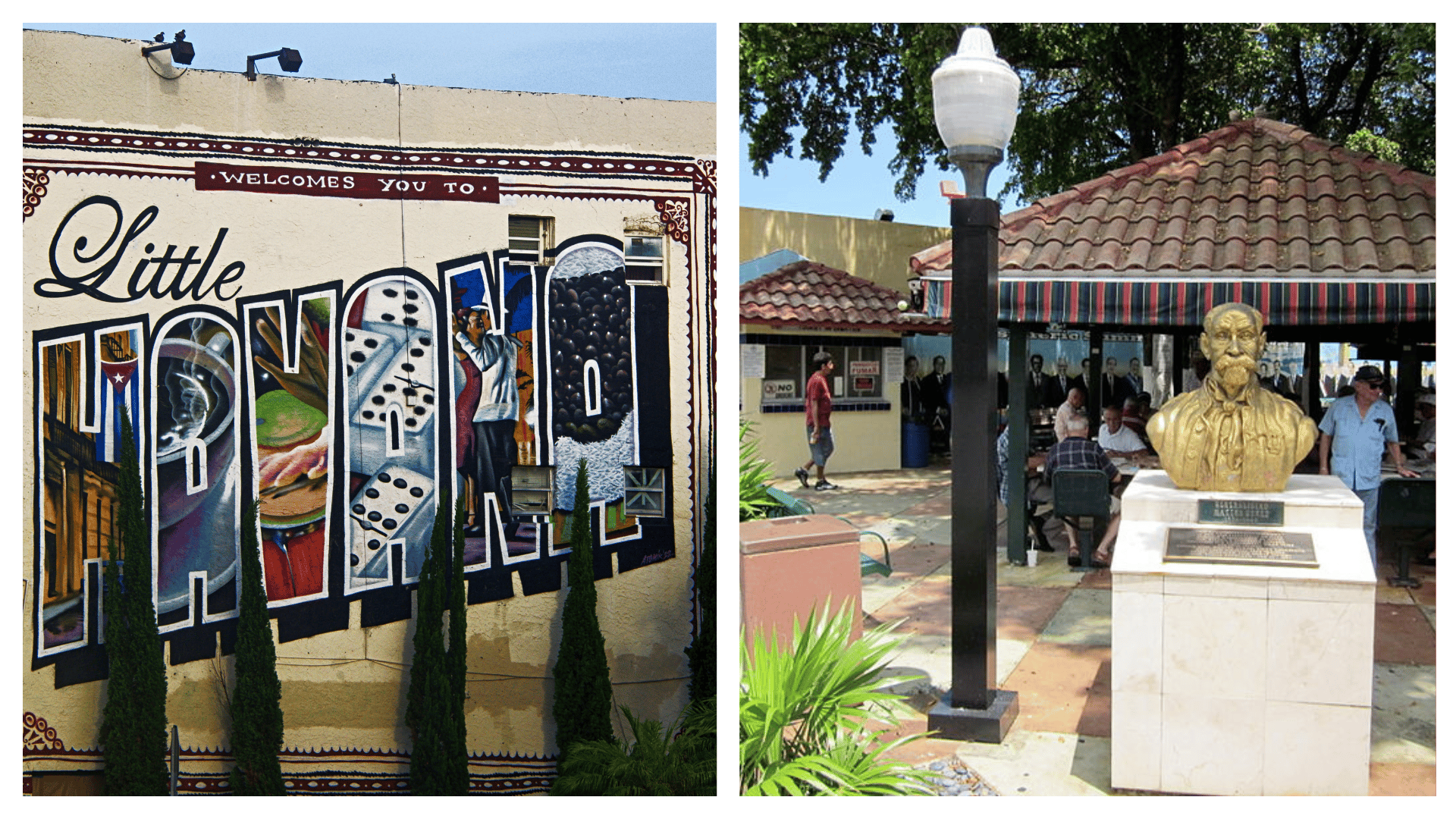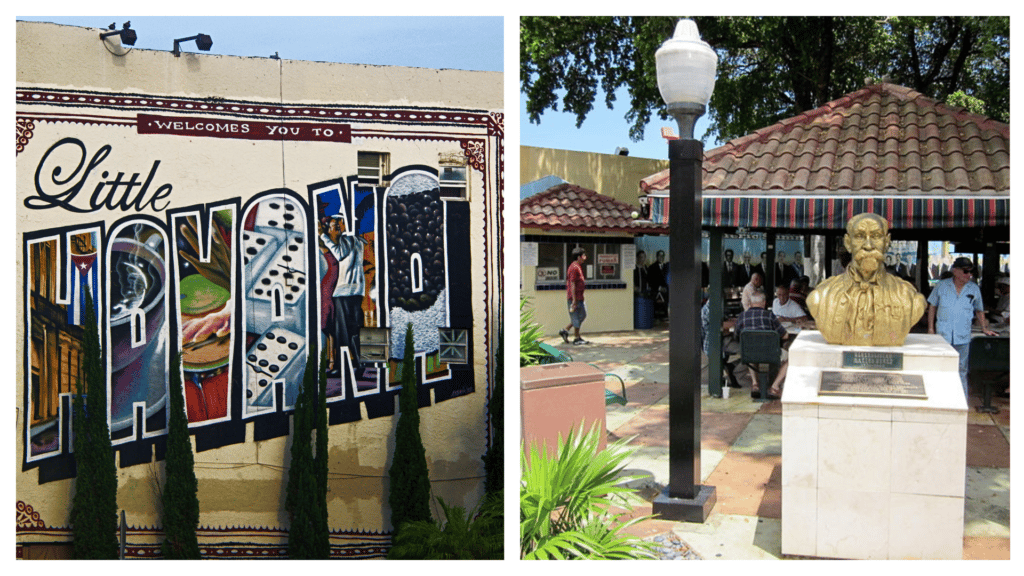 This bustling neighbourhood of Miami is a great place to venture off to get a taste of Cuban culture and Cuban coffee.
Having been home to many Cuban exiles and immigrants from Central and South America, Little Havana is now a centre for social and cultural events, as well as Calle Ocho – a landmark along the iconic Tamiami trail.
Keep vigilant in nearby Miami Beach, as it's one of the most dangerous cities in the state.
Address: Miami, FL, USA
7. Ocala National Forest – a fantastic date with nature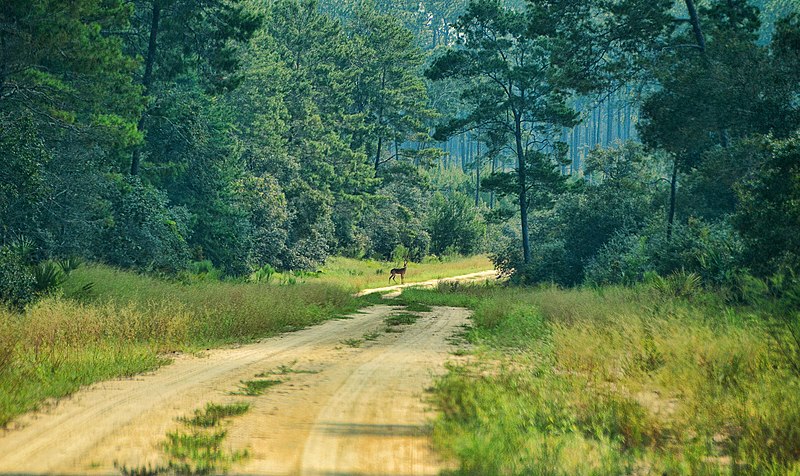 As the second largest nationally protected forest in the US, the Ocala Forest is one you should not miss out on.
Here you can witness stunning pine forests and clear blue waters, and there are plenty of opportunities for swimming, fishing, boating and snorkelling in the 600 lakes and rivers within the national forest.
Address: Florida, USA
6. The Three Sisters Springs – one of the best spots to see manatees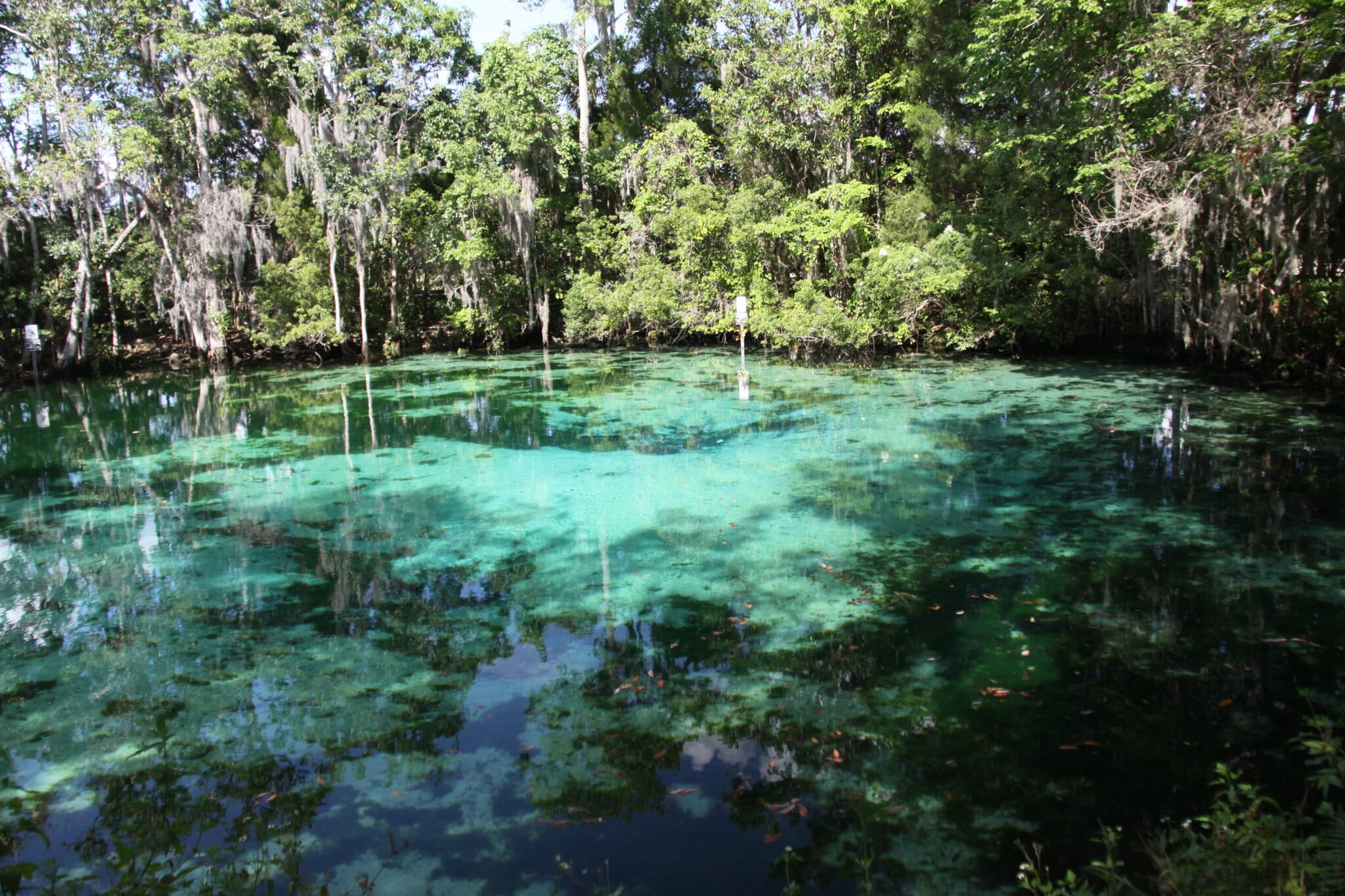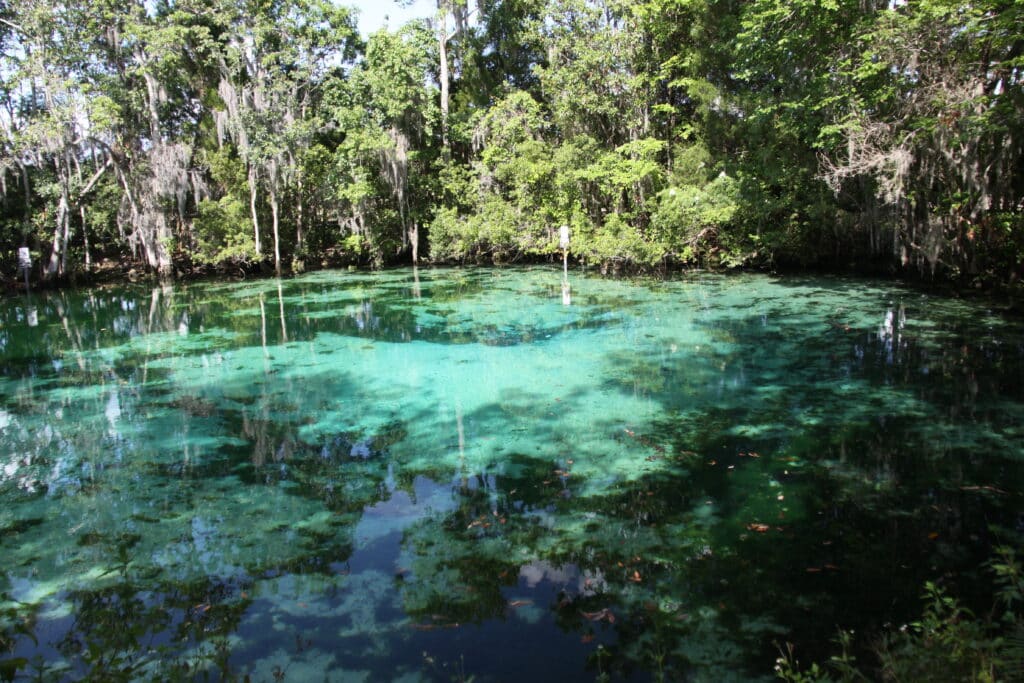 Located in Crystal River, The Three Sisters Springs is one of the most beautiful hidden gems in Florida and is an ideal place for swimming, canoeing or kayaking.
It is also great for spotting the many manatees in the area. This natural inlet is a joy to see, and there is a range of hiking paths to ensure you see everything on offer.
Address: 601 Three Sisters Springs Trail, Crystal River, FL 34429, United States
5. The Morikami Museum & Japanese Gardens – a cultural wonder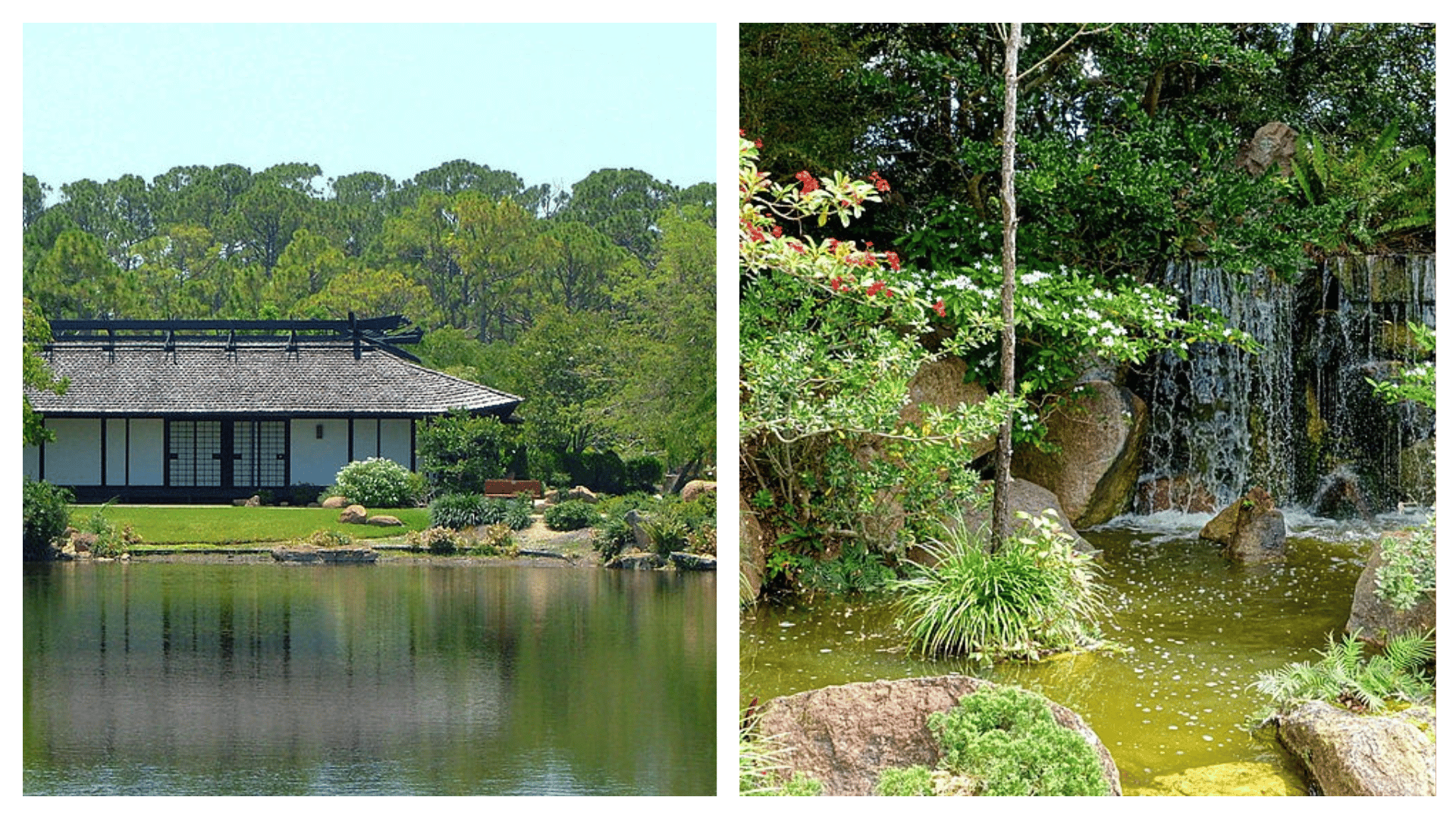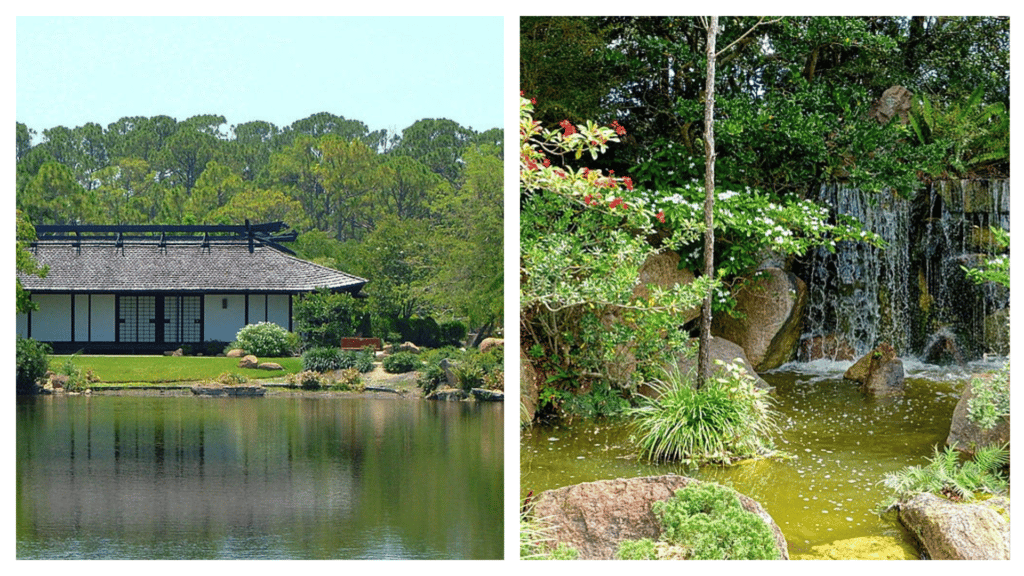 Florida is known for its cultural diversity, and a visit to these stunning Japanese Gardens in Palm Beach will prove just that.
Here you can enjoy the six gardens, which depict a different era in Japanese history, as well as cafes, museums, gift shops and even traditional Japanese festivities and events.
Address: 4000 Morikami Park Rd, Delray Beach, FL 33446, United States
4. The Kampong Botanical Garden – a tropical adventure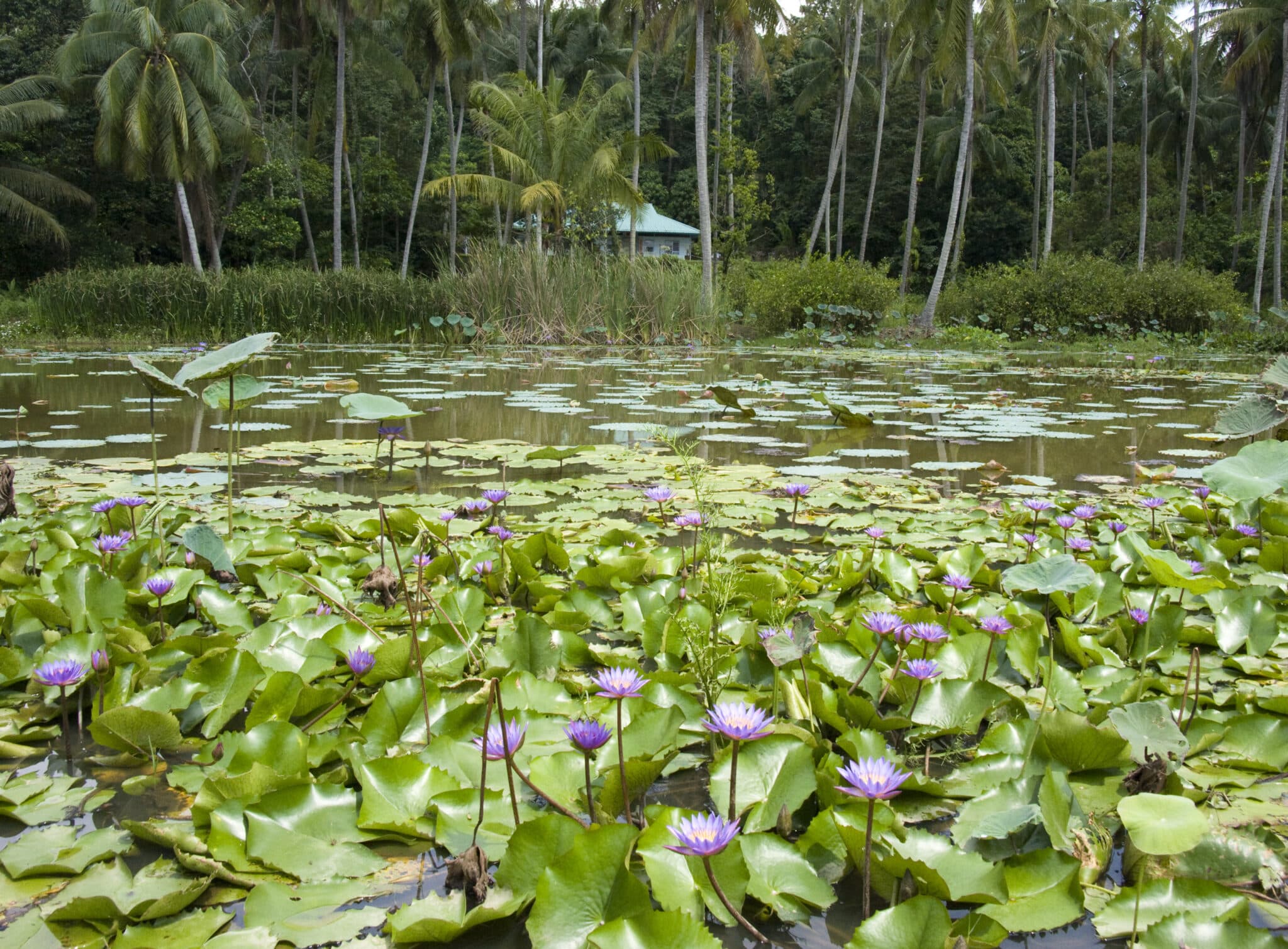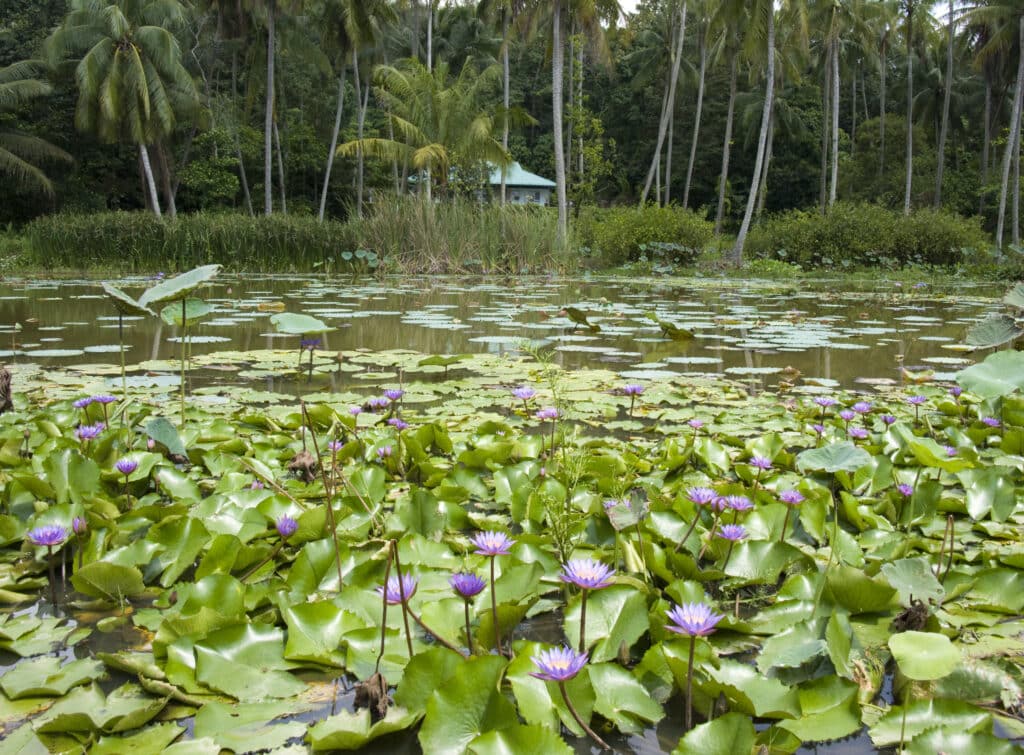 This stunningly tropical 9-acre botanical garden will blow you away. Here in the neighbourhood of Coconut Grove neighbourhood, you will get to marvel at tropical fruit trees as well as a host of fascinating plant collections, which is a haven for the botanists at heart and nature lovers alike.
Address: 013 Douglas Rd, Miami, FL 33133, United States
3. Caladesi Island – marvel at one of the world's best beaches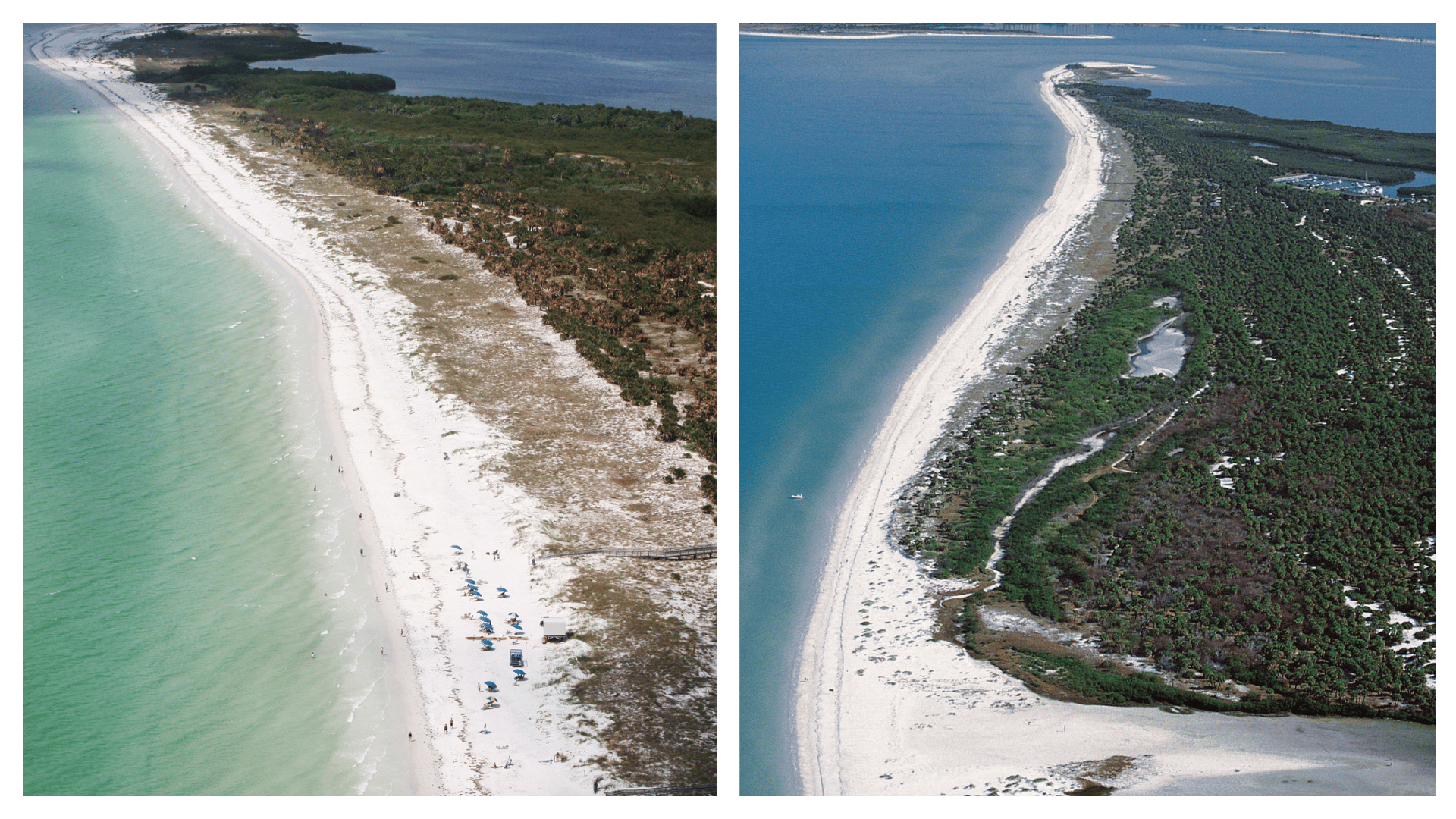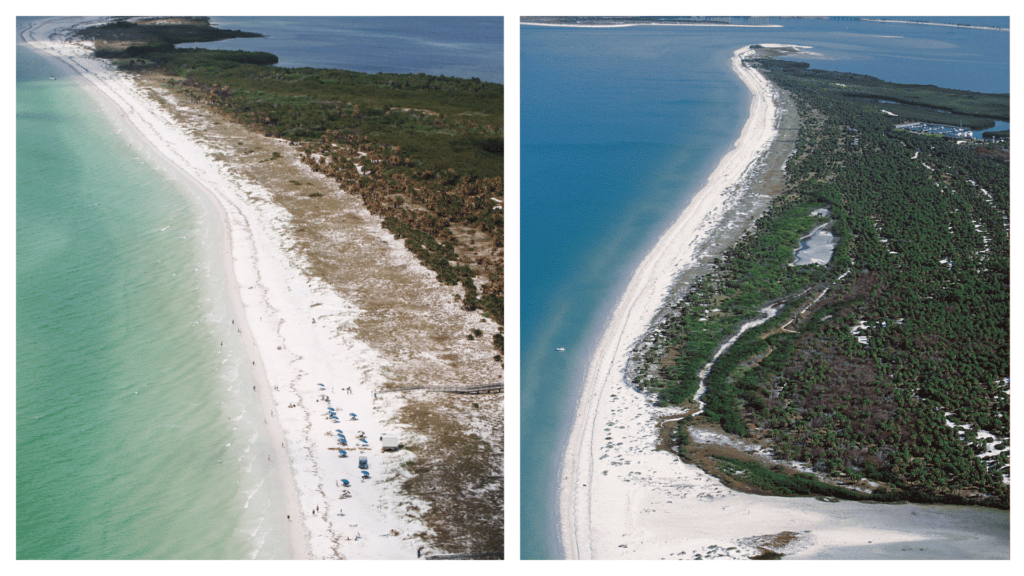 Caladesi Island is known for being one of the top hidden gems in Florida, given that the beach on the island is said to be one of the best on the planet – yes, the entire planet!
Together with the abundant wildlife and crystal-clear waters, Caladesi Island remains an alluring spot in Florida for those looking for peace and tranquillity and a beautiful beach.
You can also venture off to the Caladesi Island State Park for even more incredible activities in this hidden gem or visit the nearby Siesta Key Beaches for even more blissful beach fun.
Other excellent beaches in the state can be found in southwest Florida and in Naples.
Address: 1 Causeway Blvd, Dunedin, FL, USA
2. Bok Towers – an intriguing spot for a day out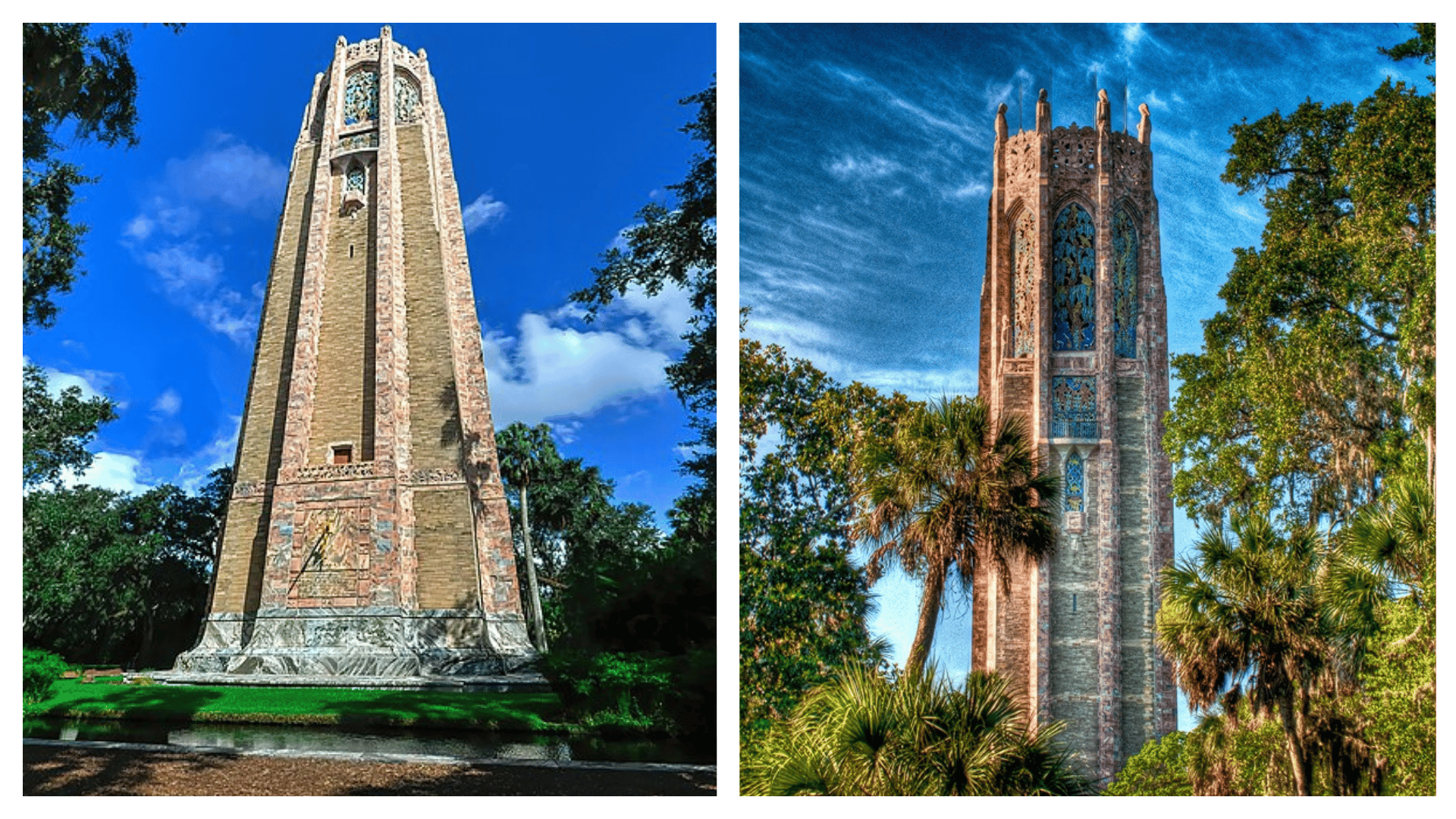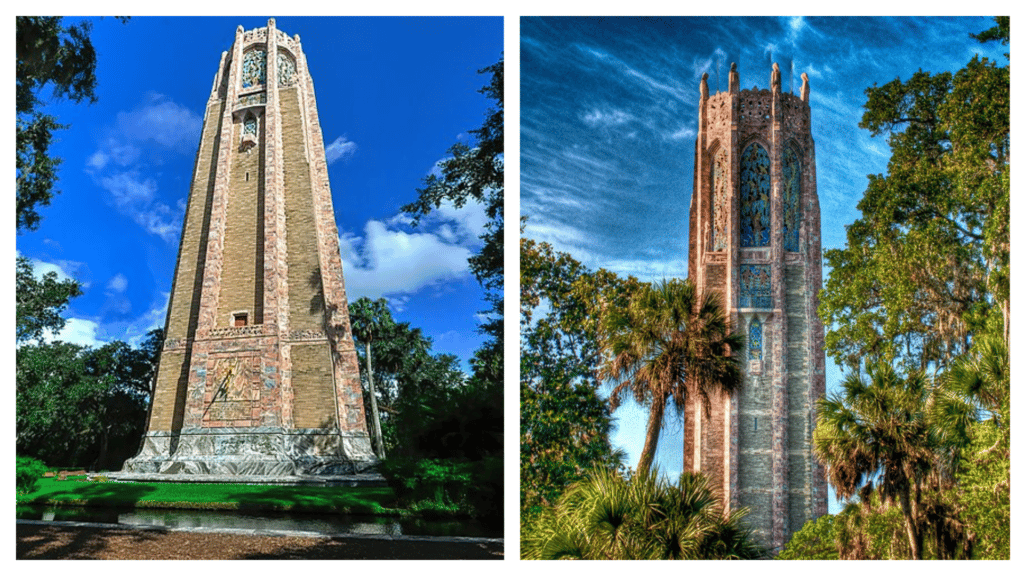 Bok Towers Gardens is a true hidden gem which needs to be visited. Located in Lake Wales, the impressive structure stands tall at 62 m (205 ft). It features a singing tower as well as housing contemplative gardens and a bird sanctuary, which make for a great retreat away from the crowds.
Address: 1151 Tower Blvd, Lake Wales, FL 33853, United States
1. Dry Tortugas National Park – visit the remote archipelago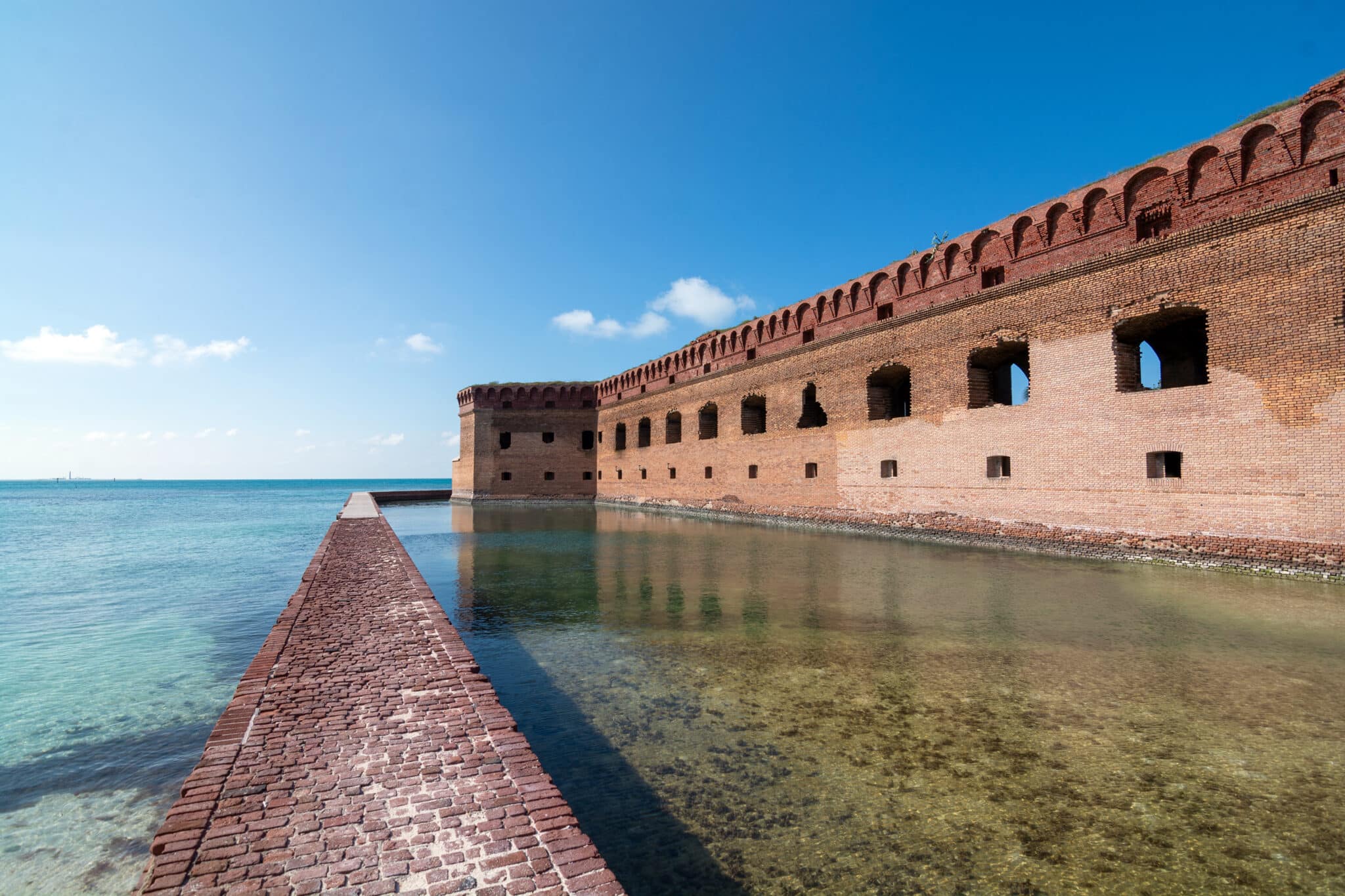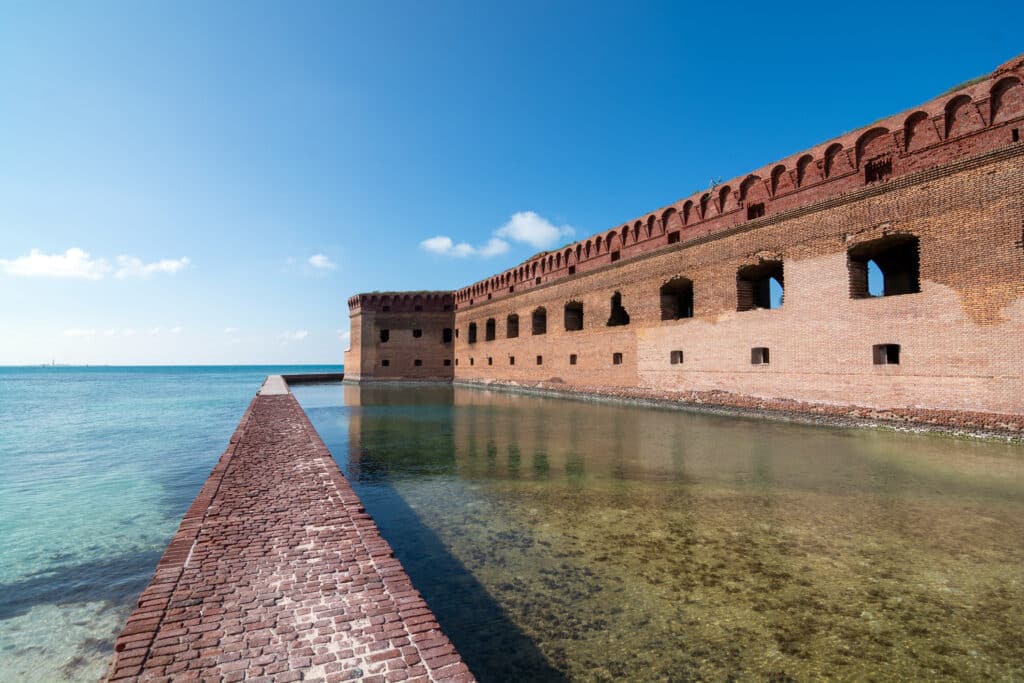 One of the top hidden gems in Florida you need to visit is Dry Tortugas, which is situated in the Gulf of Mexico and is home to the most isolated of the Florida Keys.
Needless to say, this archipelago is one of the least disturbed in the region, making it an ideal snorkelling and scuba diving spot.
Address: Florida, United States
Notable mentions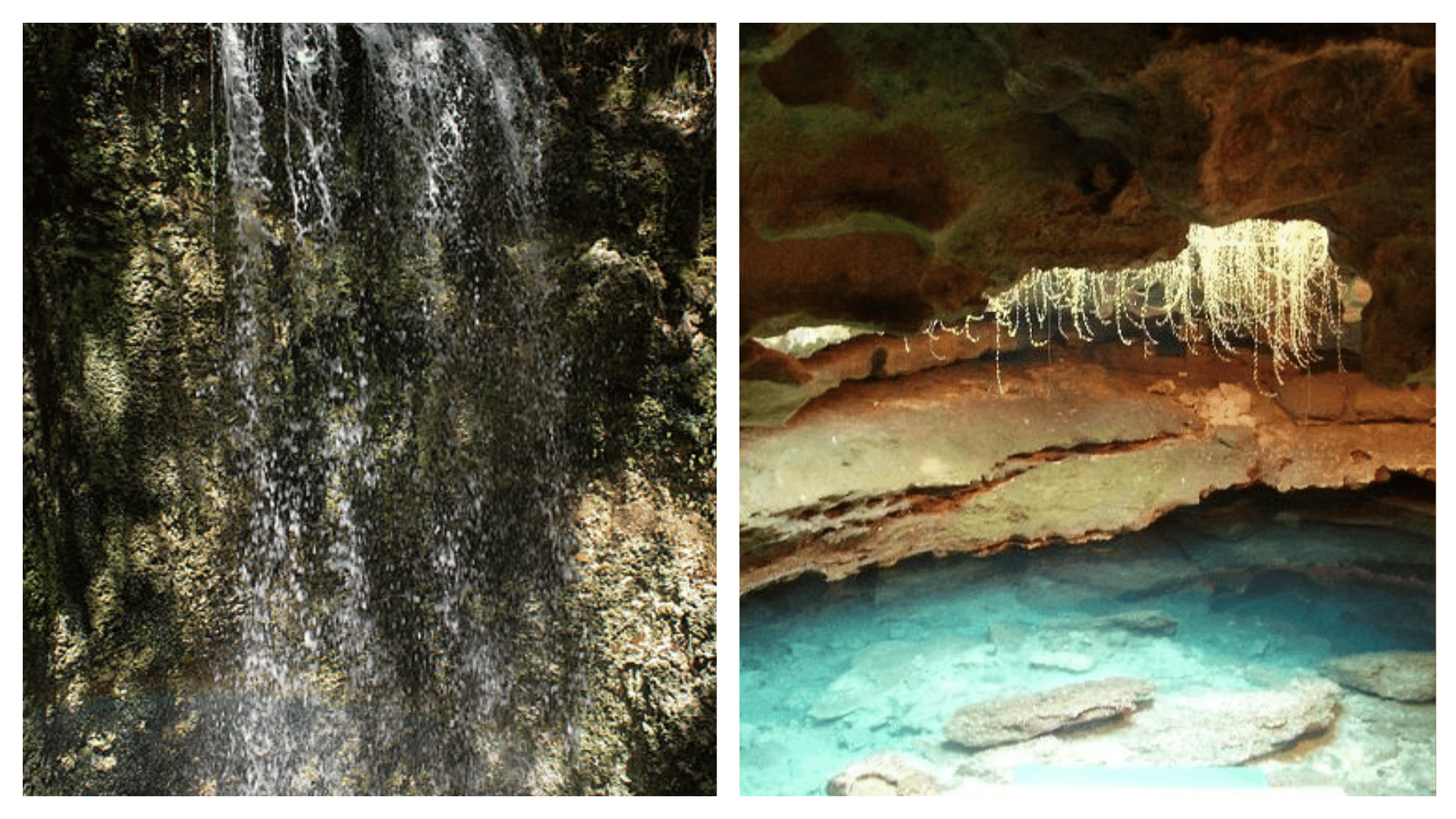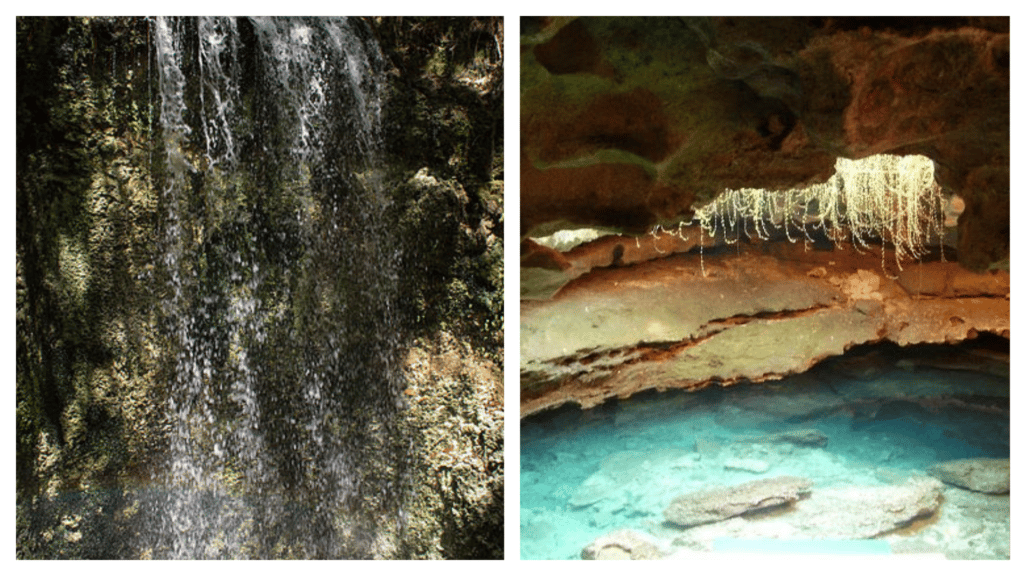 Falling Waters State Park: If waterfalls are your thing, do not miss a visit to Florida's tallest waterfalls, where you can also go for a refreshing dip and have a picnic on your road trip.
Salvador Dali Museum: Located in St Pete, this art museum is a must, if you want to visit an underrated attraction and explore some incredible artwork.
Molasses Reef: Just southeast of Key Largo, you will come across this serene and truly incredible snorkelling spot. This cannot be missed when staying in the Florida Keys. Marine life on show with some of the clearest waters.
Devils Den – One of the best hidden gems in Florida is Devils Den – a unique karst cavern which makes for a fantastic diving location, and a photo opportunity, of course.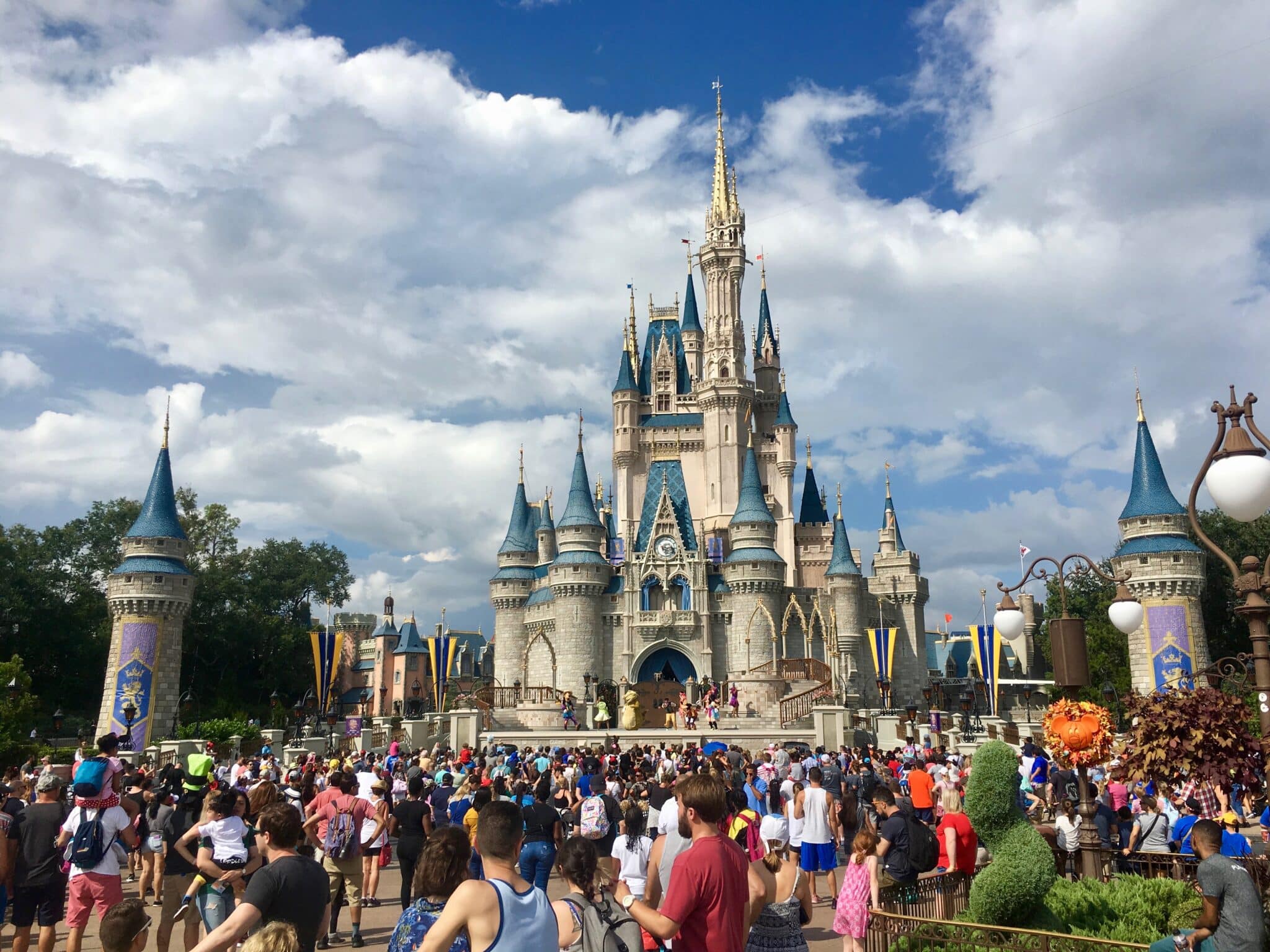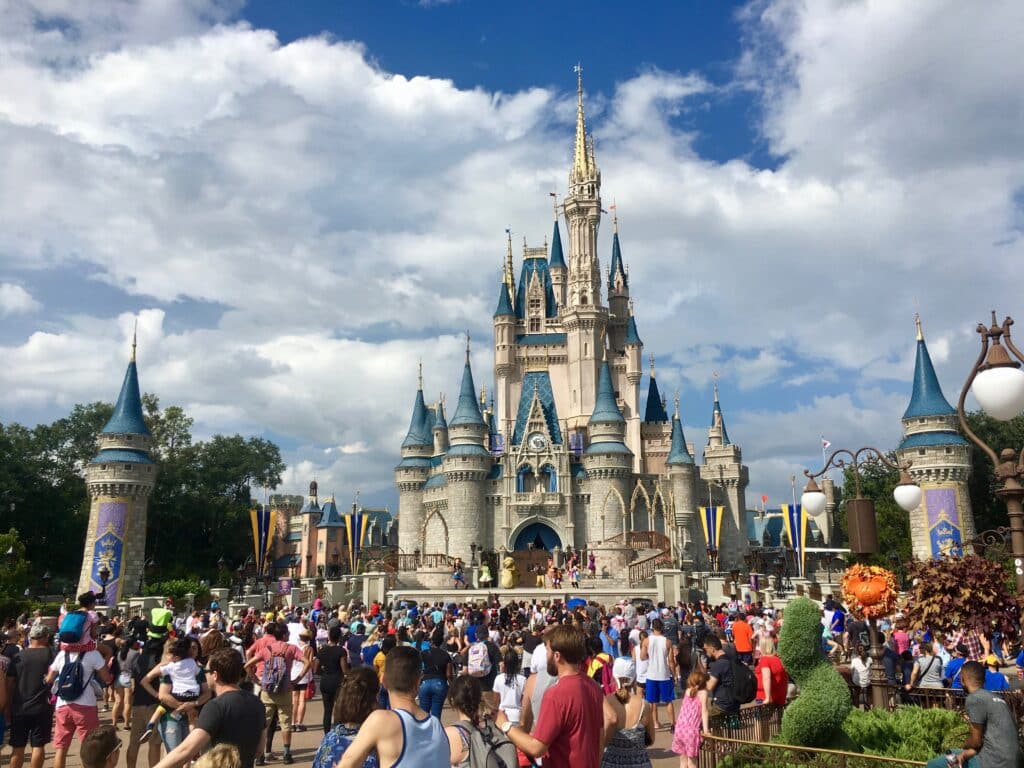 What is the number one attraction in Florida?
Walt Disney World is the number one attraction in the state.
Where is the quietest place to vacation in Florida?
These hidden gems are far less crowded than most main attractions. You can almost always find a quiet spot on Caladesi Island with beautiful views.
What is the cheapest month to go to Florida?
Travelling during late Spring or early Autumn will help you save money while still having good weather.
So, there you have it, the 10 hidden gems in Florida, which will blow your mind, as well as leave you feeling thoroughly fulfilled. These spots are far less crowded than the usual attractions, which makes them charming, serene and adventurous escapes from the ordinary.