From croissants to éclairs, canelés to macarons, pastries have a huge part to play in French food culture. Can you think of anything more perfect than an afternoon spent in a French patisserie?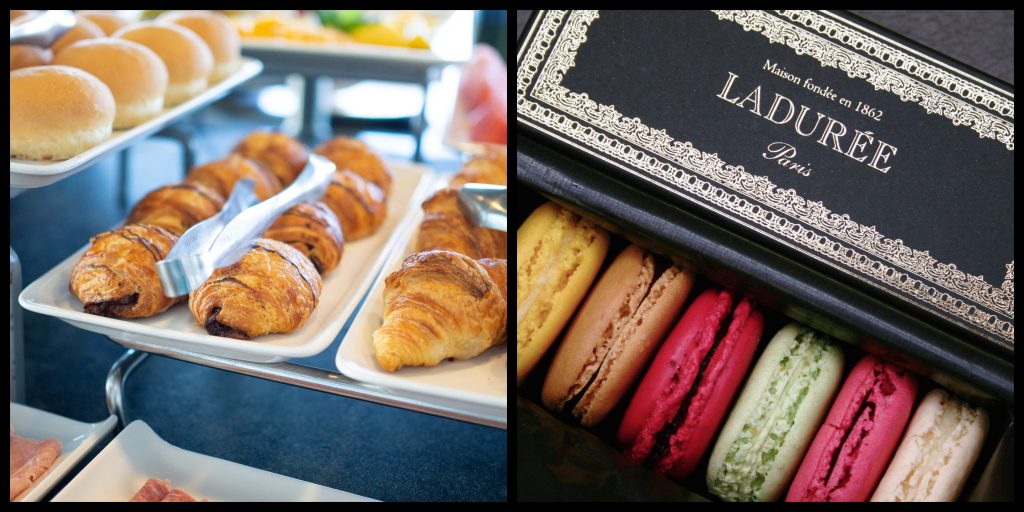 One of the highlights of travelling is trying different cuisines from all around the world. As a nation of foodies, France is chock-full of delicious dishes, one of the most famous being their buttery pastries. So here are the ten best French pastries you need to try.
French pastries have an incredible 800 years of history behind them, starting in 1270 when baker Régnaut-Barbon rolled sweet, cone-shaped pastries called oubliés and registers the official status of the oublieurs, the people who made them.
With 800 years to perfect the art of pastry making, it is no surprise that French pastries are so delicious! So, whether you're wandering the cobbled streets of Paris or are relaxing in the French Riviera, here are the ten best French pastries you need to try.
WBL's Top 5 fun facts about French Pastries
The origins of French pastries can be traced back to the Middle Ages when the Crusaders brought new culinary techniques and ingredients, such as sugar and exotic spices, from the Middle East.
The word "pastry" itself comes from the Latin word "pastas," meaning "a mixture of flour and water."
The croissant, one of the most iconic French pastries, actually has its roots in Austria. It was brought to France in the late 18th century by Marie Antoinette.
The French macaron is believed to have been introduced by Catherine de Medici, the Italian-born queen consort of France in the 16th century.
The French éclair was originally named "pain à la Duchesse" (bread of the Duchess) and was created by Marie-Antoine Carême. It gained its current name, meaning "flash of lightning" in French, due to its fast consumption.
10. Palmier – a 'palm tree' pastry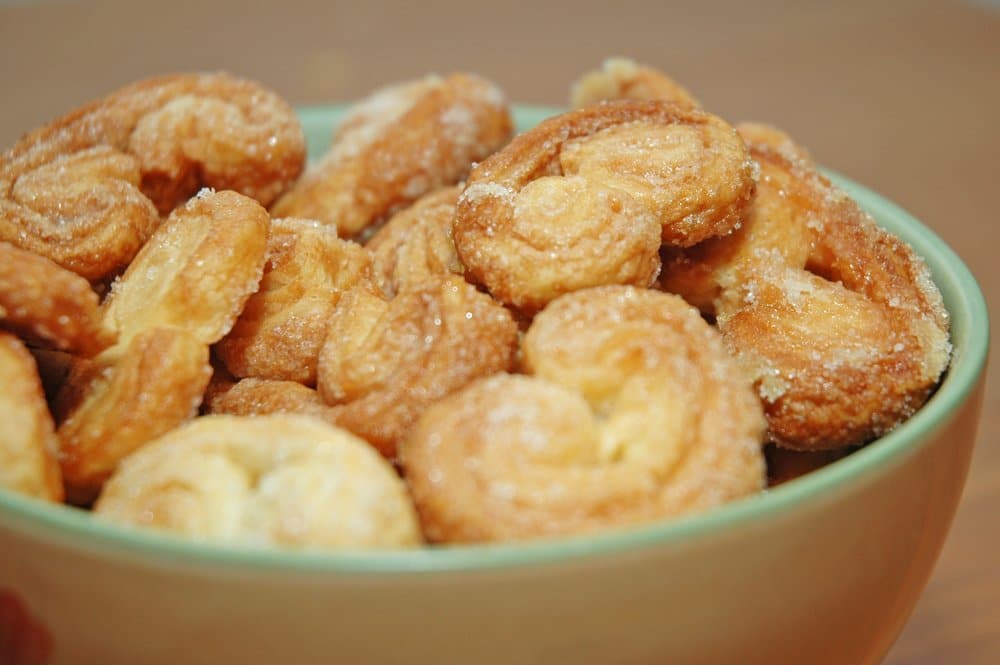 Translating to 'palm tree' in English, Palmiers are one of the most popular French pastries, and their name comes from their distinctive shape, which resembles a palm leaf.
The traditional pastry is made using lots of butter and sugar, but you can also get several sweet and savoury flavoured varieties.
9. Kouign-amann – one of the 'fattiest' pastries in the world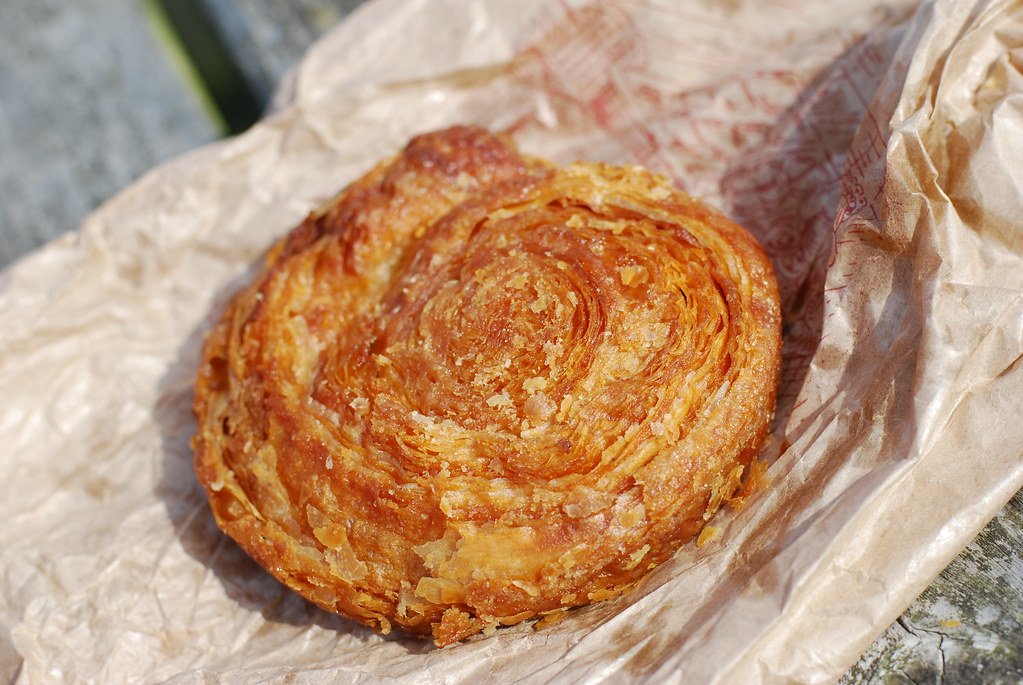 Originating in the 1800s in the French region of Bretagne, the kouign-amann is definitely one of the best French pastries.
Consisting of several layers of butter and sugar that are folded into a dough, many Bretons claim that the sweet treat is one of the 'fattiest' pastries in the world. So, it's really no surprise that it is so delicious!
8. Canelés – a Bordeaux delight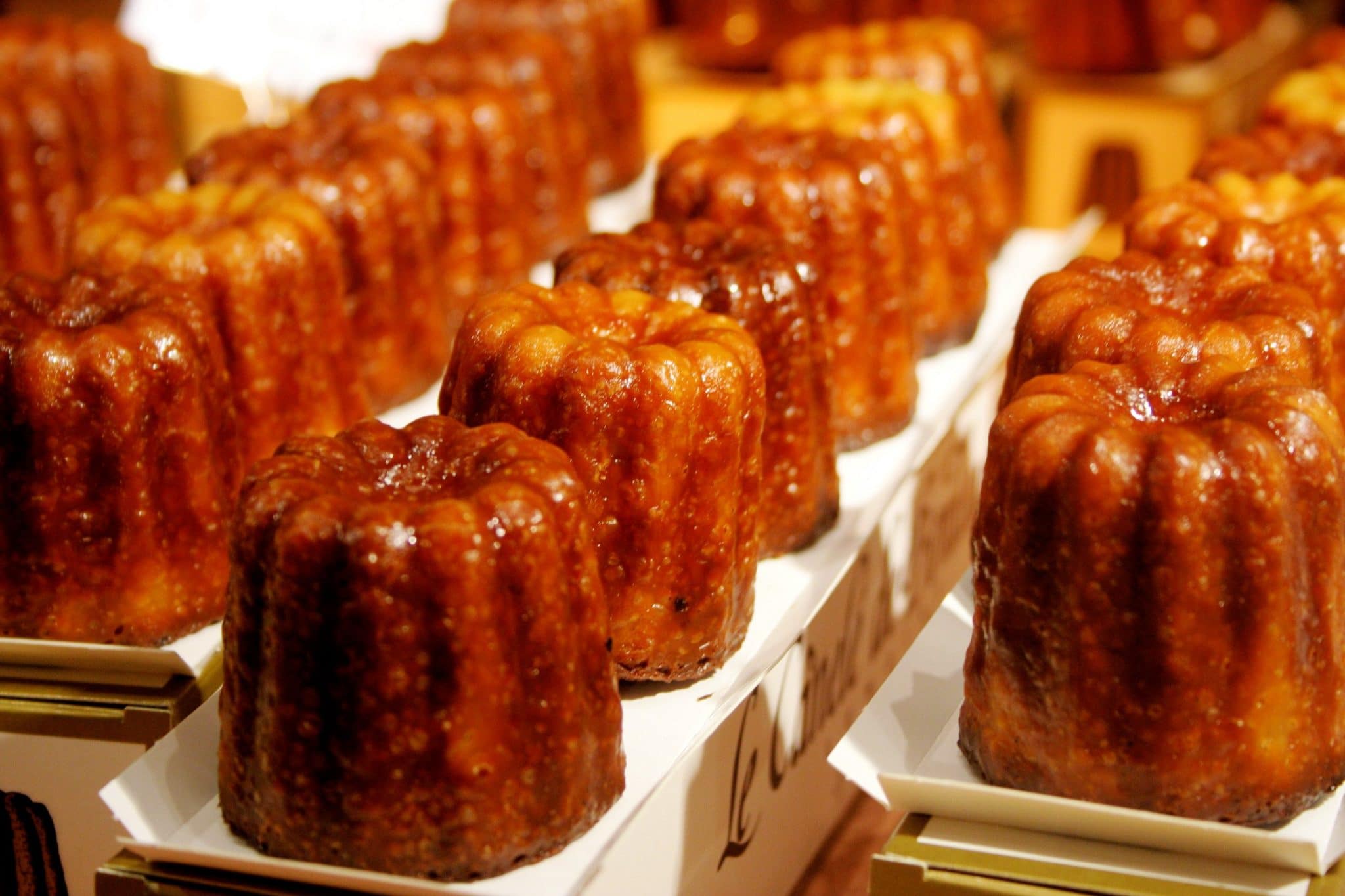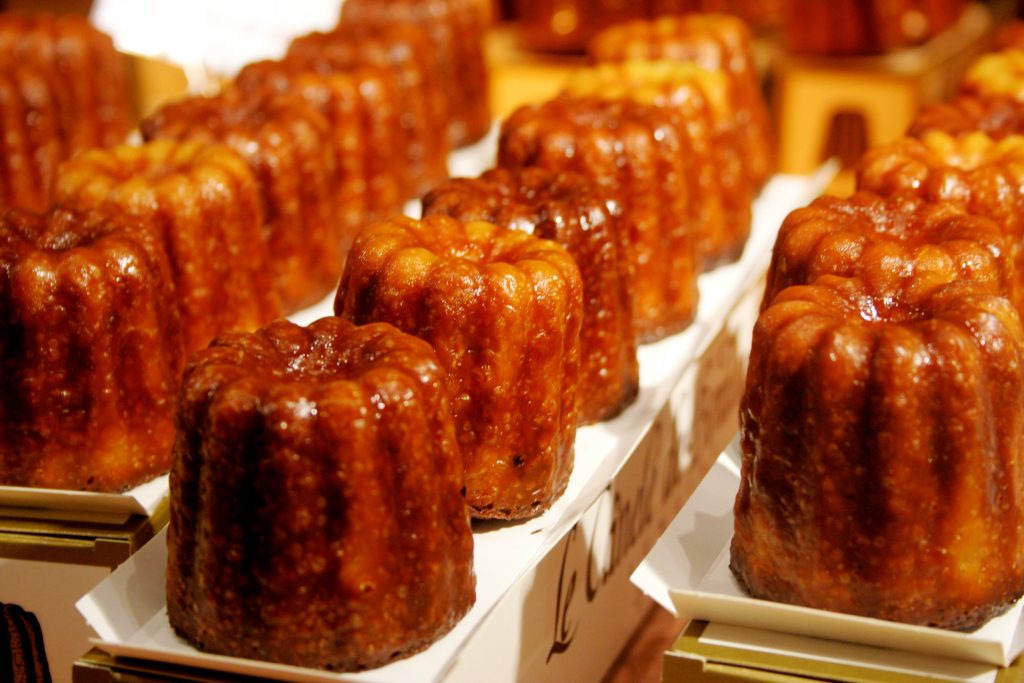 Created in the French port city of Bordeaux, well-known for its wine, is the delicious French canelé.
Flavoured with rum and vanilla, filled with a soft custard centre, and covered in a dark, thick caramel crust, canelé are a true delight on the tastebuds.
7. Croissant – a classic favourite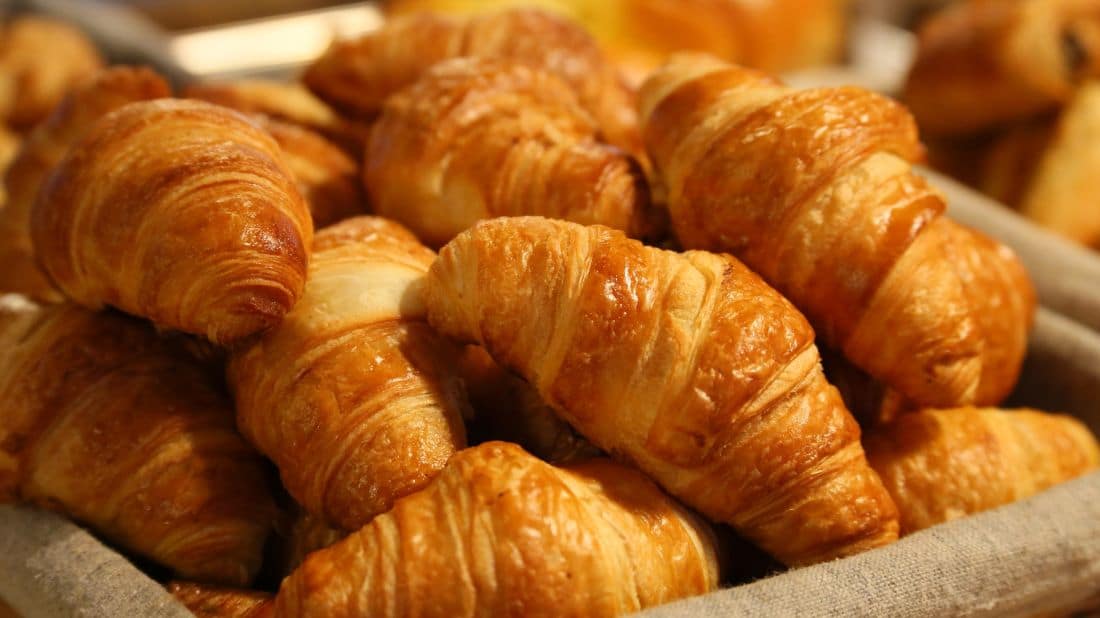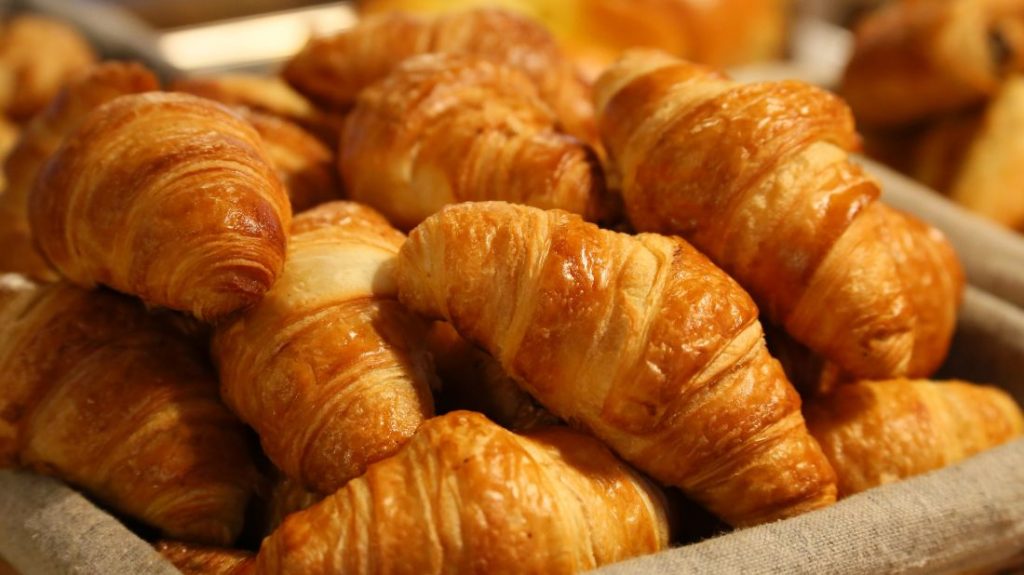 One of the most well-known buttery treats to come out of France, we couldn't compile a list of the best French pastries without mentioning the humble croissant.
Like gelato is to Italy, so are croissants to France, and no trip to La République would be complete without trying at least one.
The flaky, crescent-shaped pastries were heavily influenced by the Austrian kipfels and are today the perfect way to start your day smothered in butter, jam, or honey.
These treats are also popular outside of France. You can pick up a delicious croissant loaf from one of the best bakeries in Cambridge.
6. Beignets – New Orleans official state donut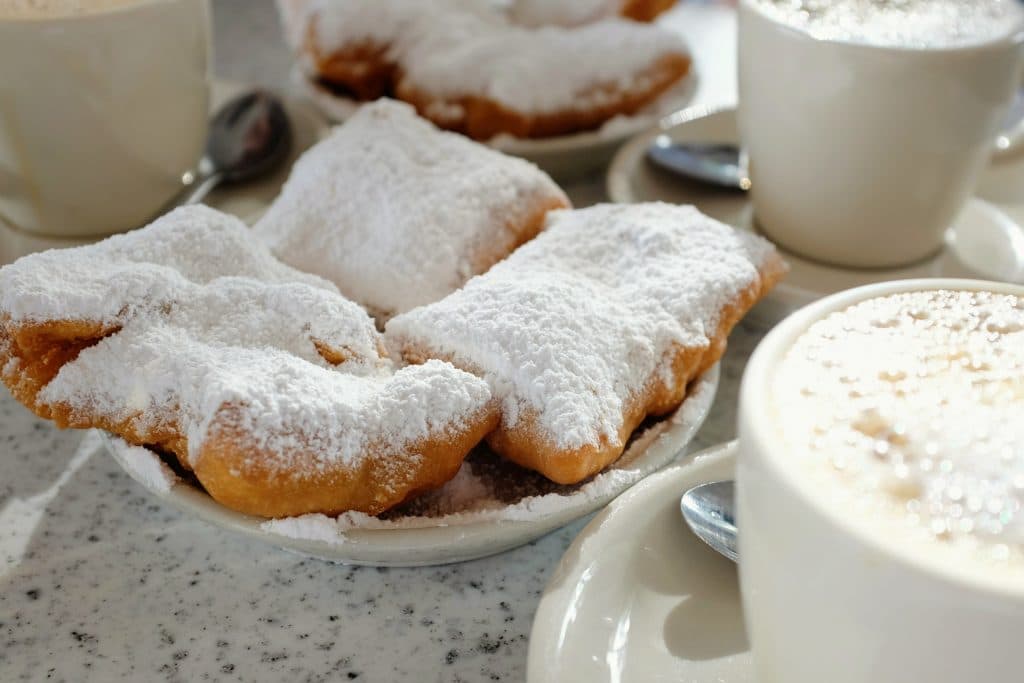 Served hot and covered in powdered sugar, these tasty squares of deep-fried pastry dough are today most commonly associated with the French Quarter of New Orleans, U.S.A., where they were declared the 'official state donut' in 1986.
5. Macaron – an expensive treat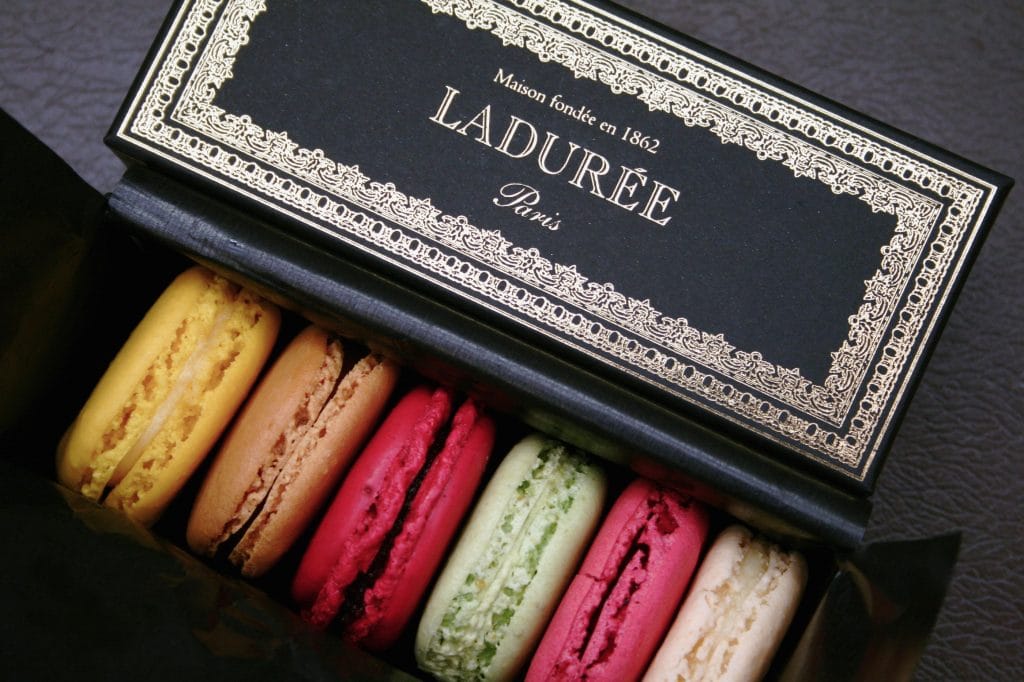 One of the pricier offerings on a French patisserie menu is the cute and colourful macaron, a sweet meringue-based confection filled with buttercream is made using egg white, icing sugar, granulated sugar, almond meal, and food colouring.
Introduced in France by the Italian chef of queen Catherine de Medici during the Renaissance, this decadent treat is sure to make you feel like you're living the high life.
4. Mille-feuilles – a flaky delicacy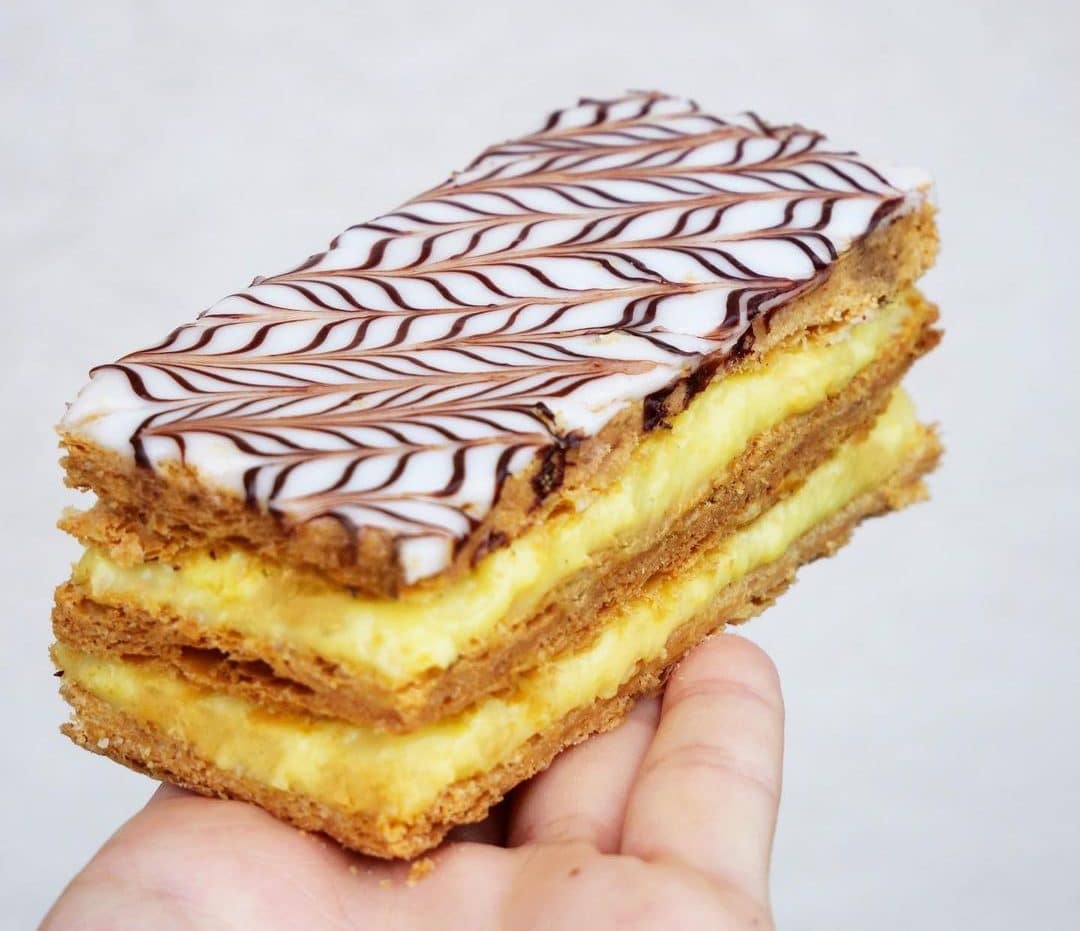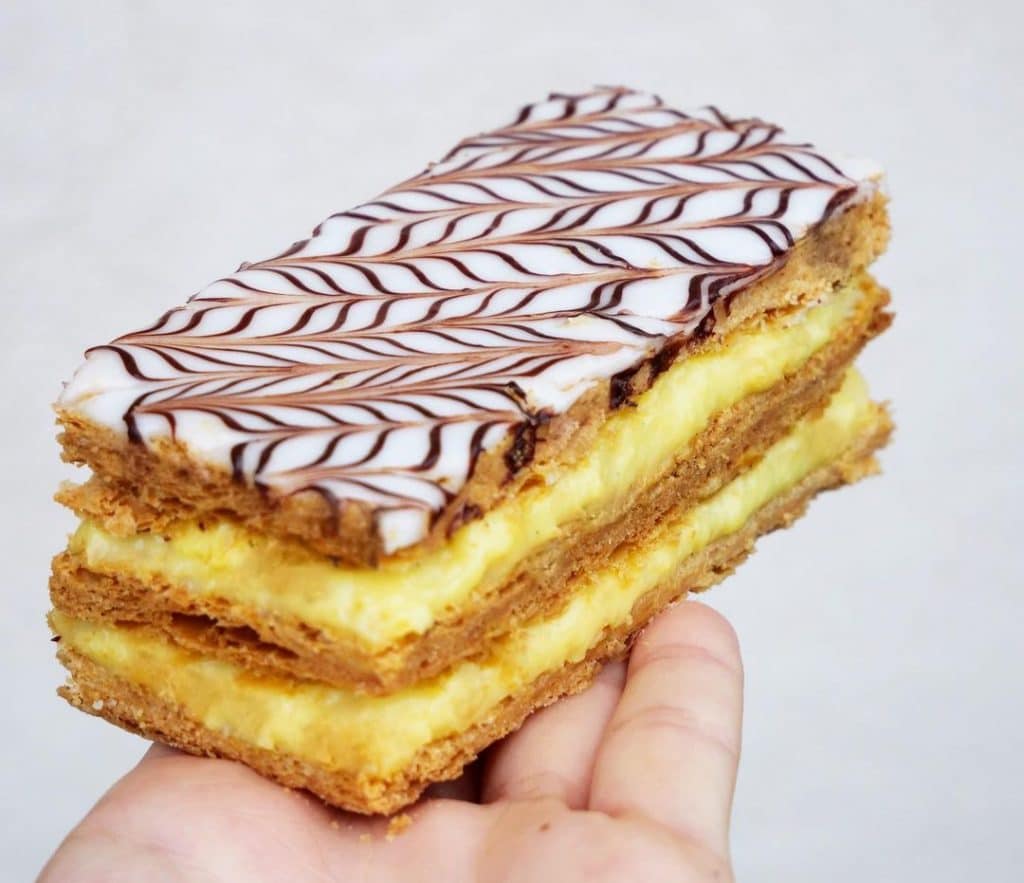 The mille-feuille can be recognised as a flaky custard or jam slice. The literal icing on top of the cake is the decorative topping of cream and chocolate drizzle, or sometimes cocoa, sliced almonds, or fondant.
While its origin is unknown, it is believed that the mille-feuille we know and love today is an improvement upon an early pastry made by French chef Marie-Antoine Carême.
3. Pain au chocolat – like a croissant but with chocolate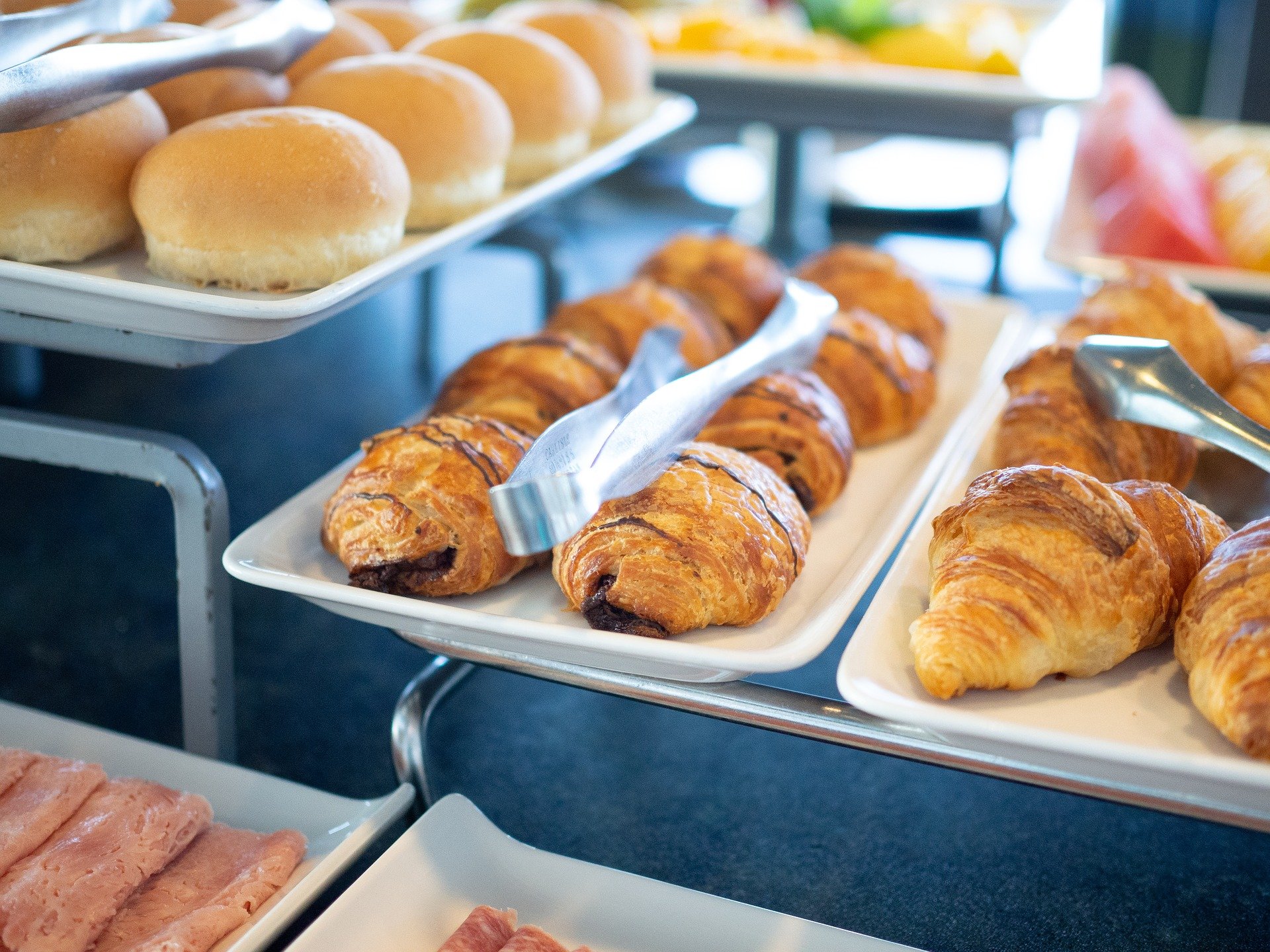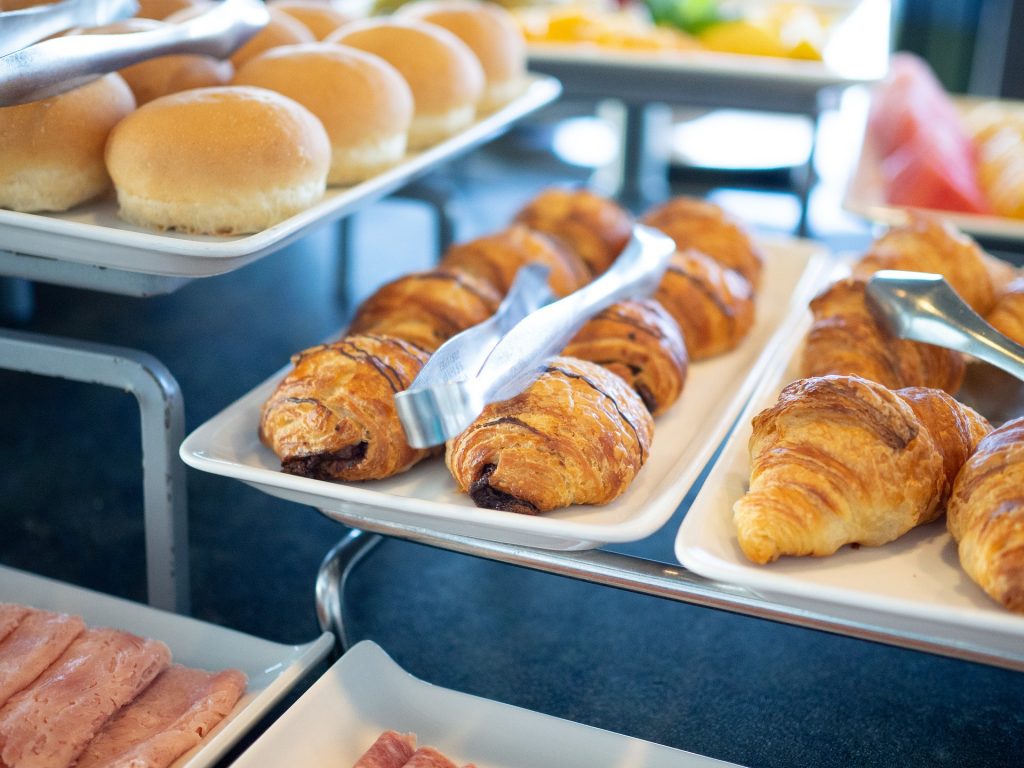 Similar to the classic croissant, the pain au chocolat is a popular French breakfast pastry known as a viennoiserie roll. Ideally served warm, the highlight of this flaky pastry is the thin sticks of chocolate piped through the centre.
A popular favourite, we also wanted to give an honourable mention to its sister pastry, the pain aux raisin here, too!
2. Éclairs – a delicious delight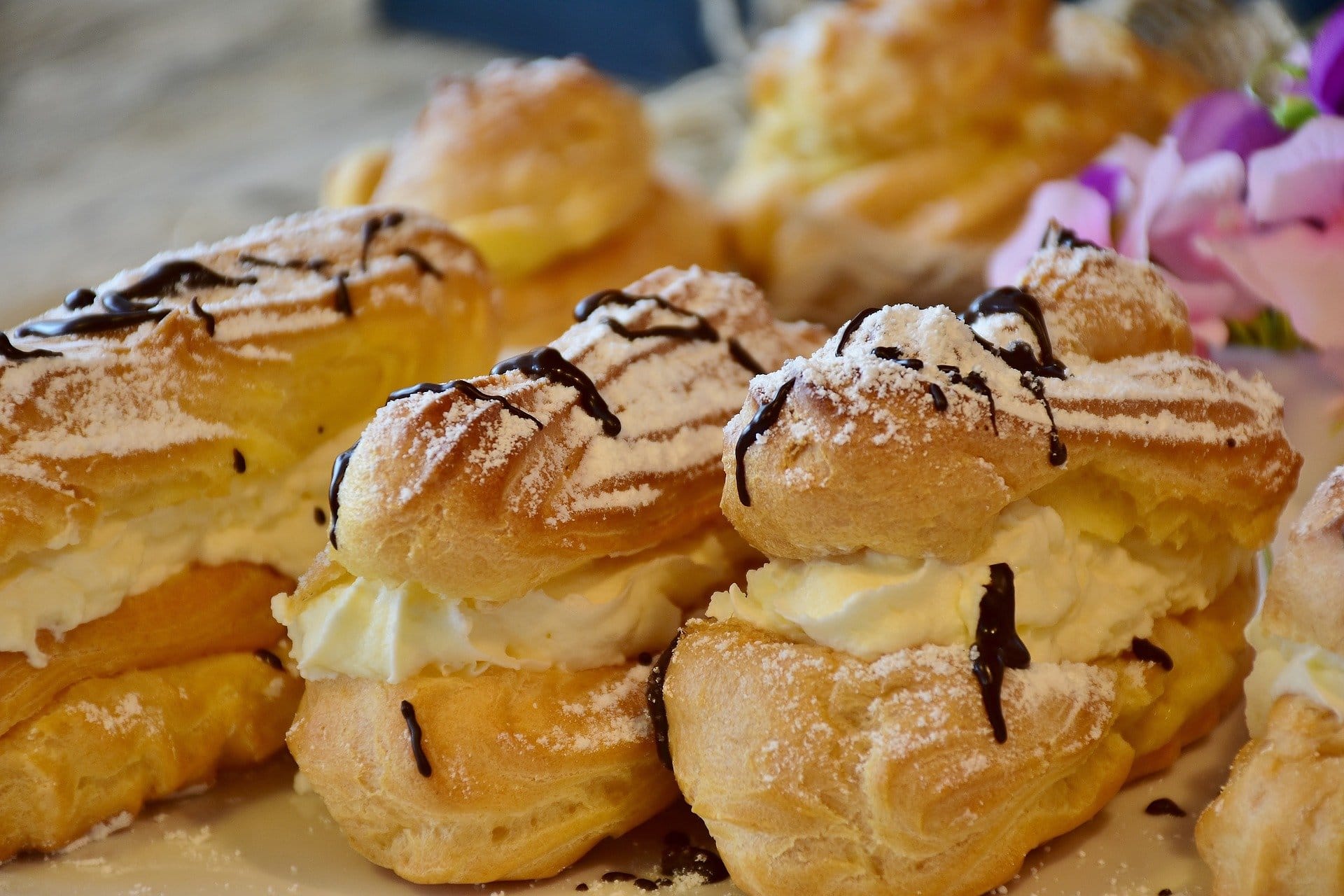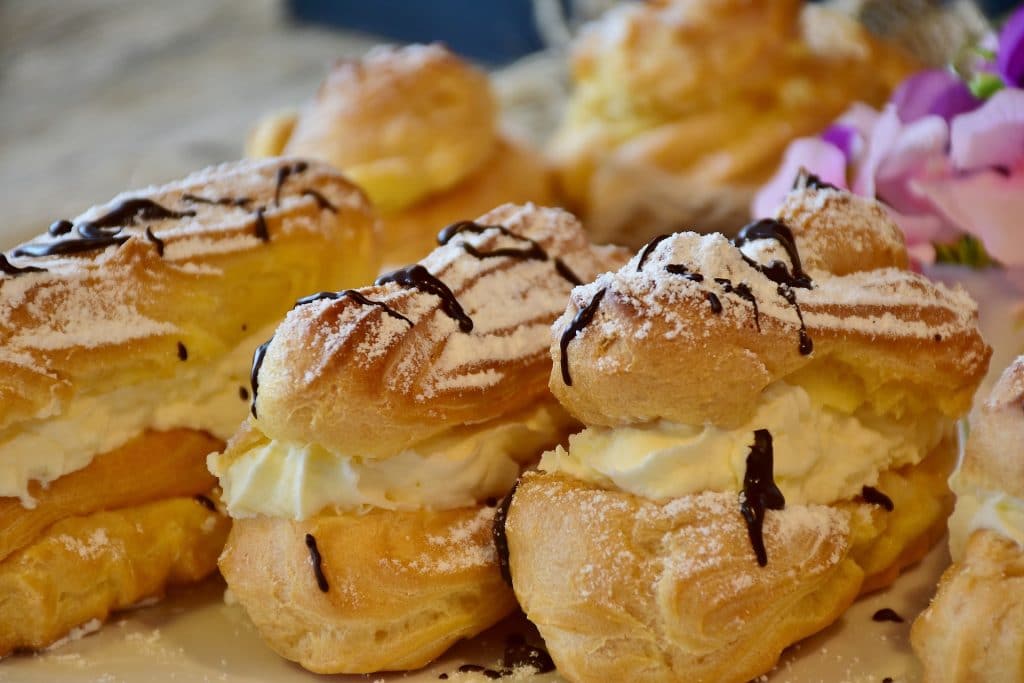 These beautiful choux buns are an absolute delight to the senses and are a firm favourite with French pastry fans the world over.
Originating in France at the turn of the 20th-century, most food historians attribute this delectable pastry to Marie-Antoine Carême.
1. Paris-Brest – to commemorate a cycle race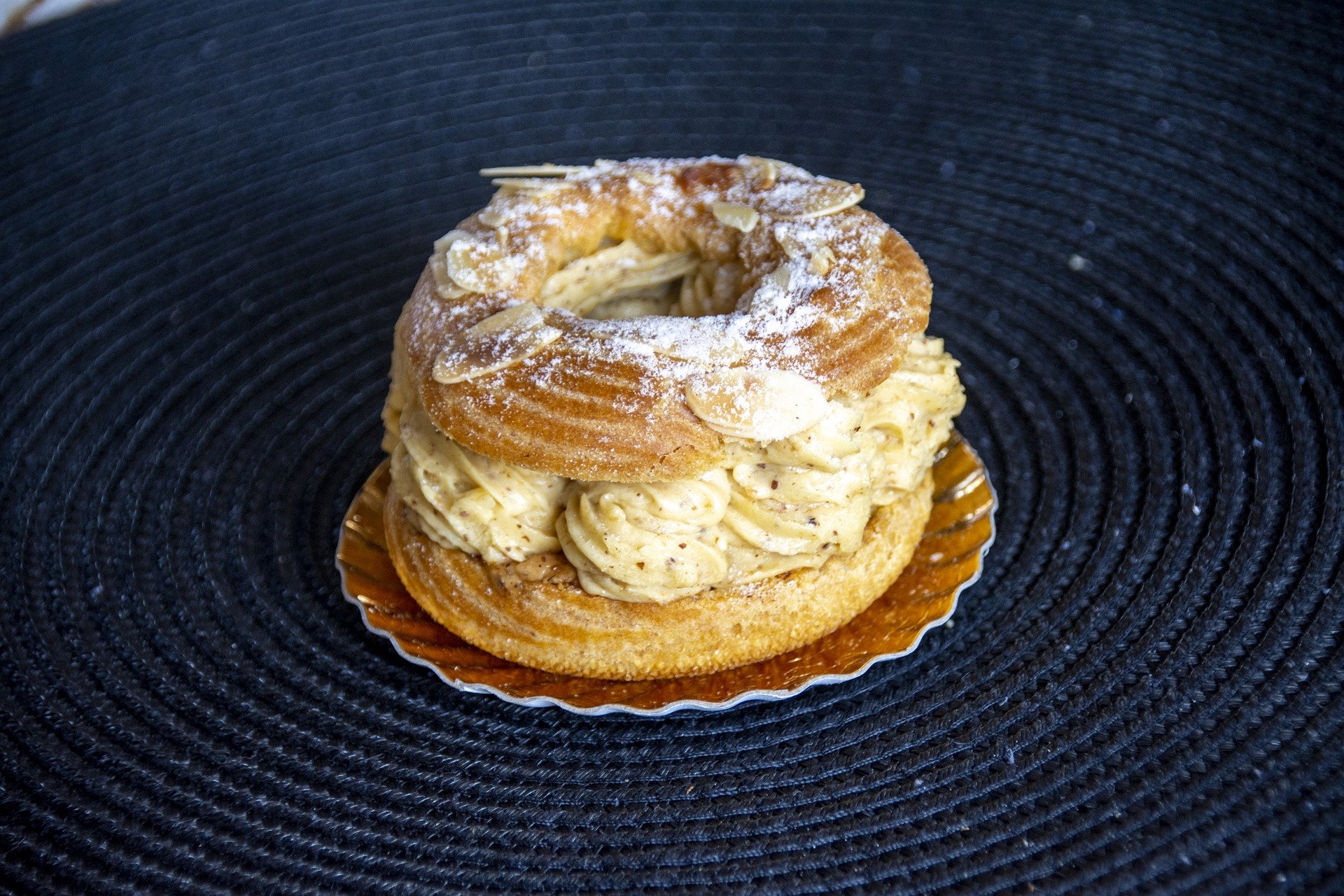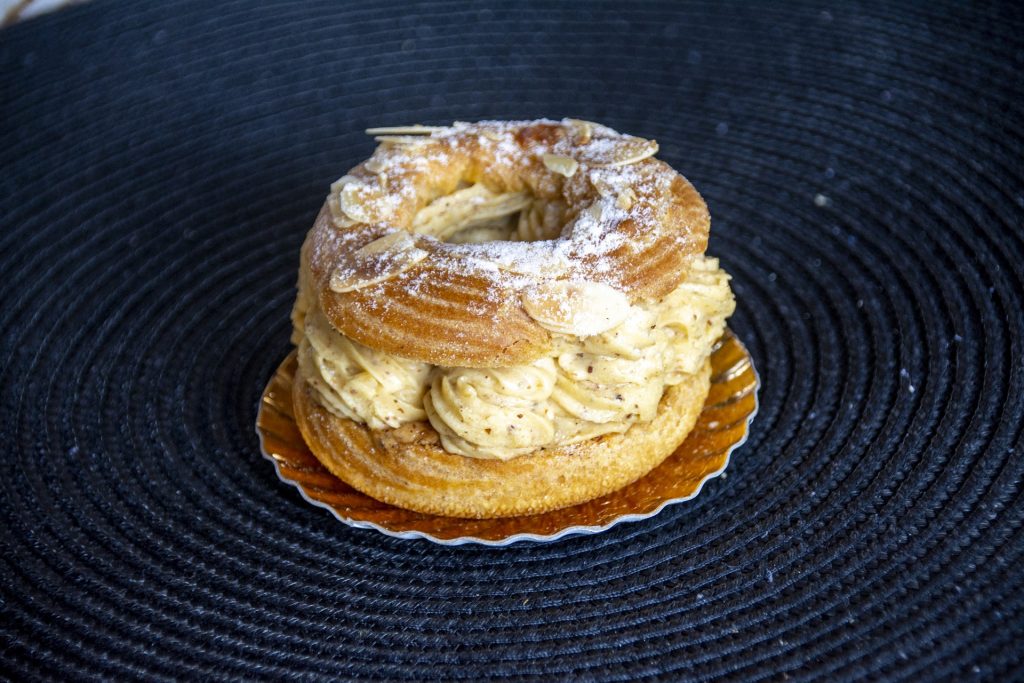 Topping our list of the best French pastries is the delightful Paris-Brest, which was created in 1910 by chef Louis Durand to commemorate the Paris-Brest-Paris bicycle race.
Its iconic shape resembles a bicycle's wheel, and the pastry is made of a ring of pâte à choux, a hollow puff pastry, and filled with a rich hazelnut and almond mousseline praliné cream.
Your questions answered about French pastries
In the section below, we have put together some of our readers' most frequently asked questions about French pastries, as well as those that popularly appear on the topic in online searches.
What is the popular pastry in France?
Eclairs and croissants are the most popular pastries in France.
What is a French pastry called?
The word Pâtisserie is often used to describe French Pastries.
What is flaky pastry called in France?
The flaky light pastry is called Puff pastry, or pâte feuilletée, in France.
MORE ARTICLES ON FRANCE
Street food in France: 10 dishes you have to try
Top 10 most BEAUTIFUL lakes in France to visit, RANKED
Top 10 common Christmas traditions in France
Top 10 best towns in the South of France you need to visit
Top 10 best wine regions in France to visit
Top 10 best beaches in the South of France
The 10 best ski resorts in France you need to visit