Banff is a prime destination for adventure seekers as well as those looking for ultimate relaxation. Here are the best hot springs in Banff you cannot miss.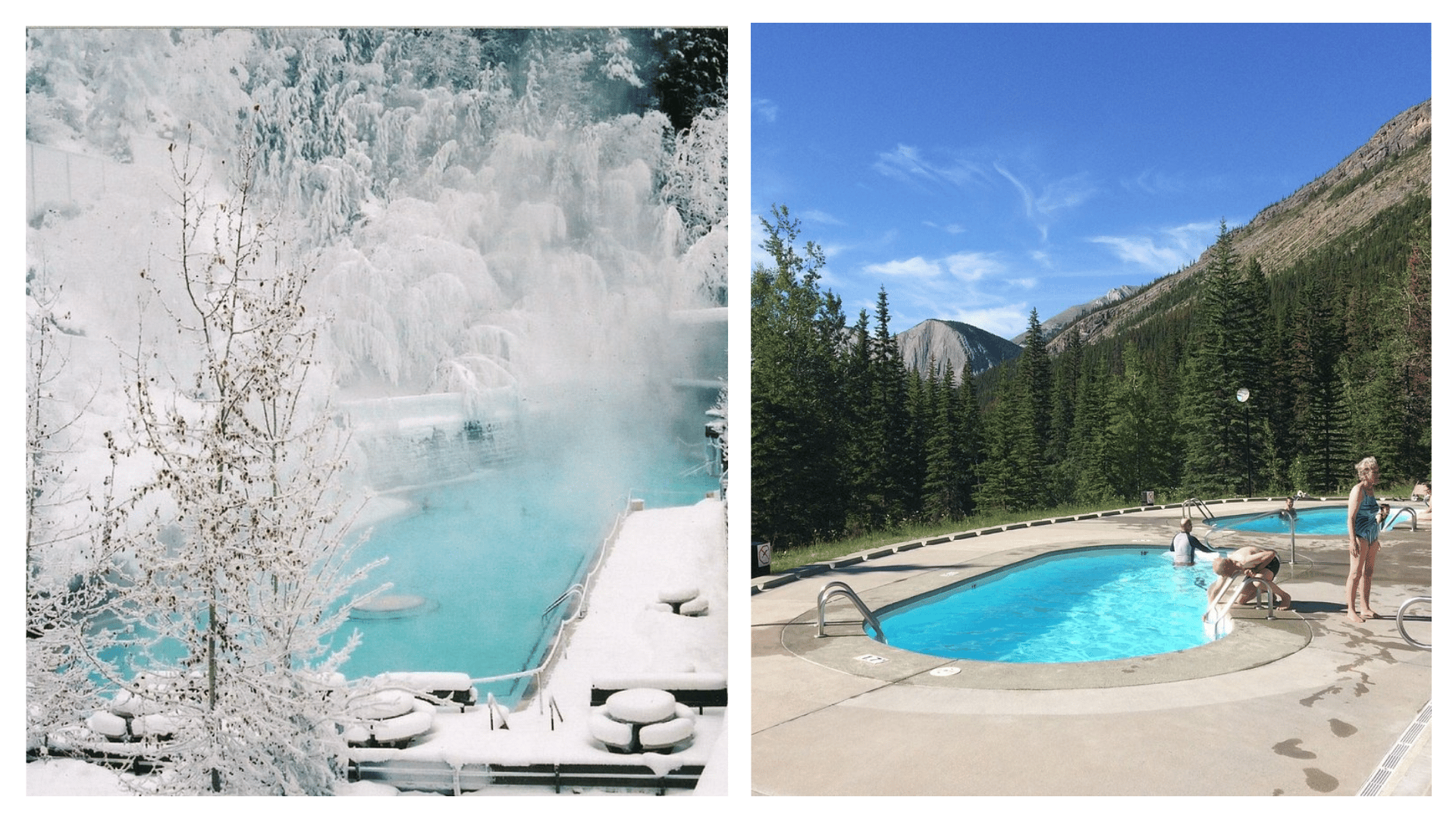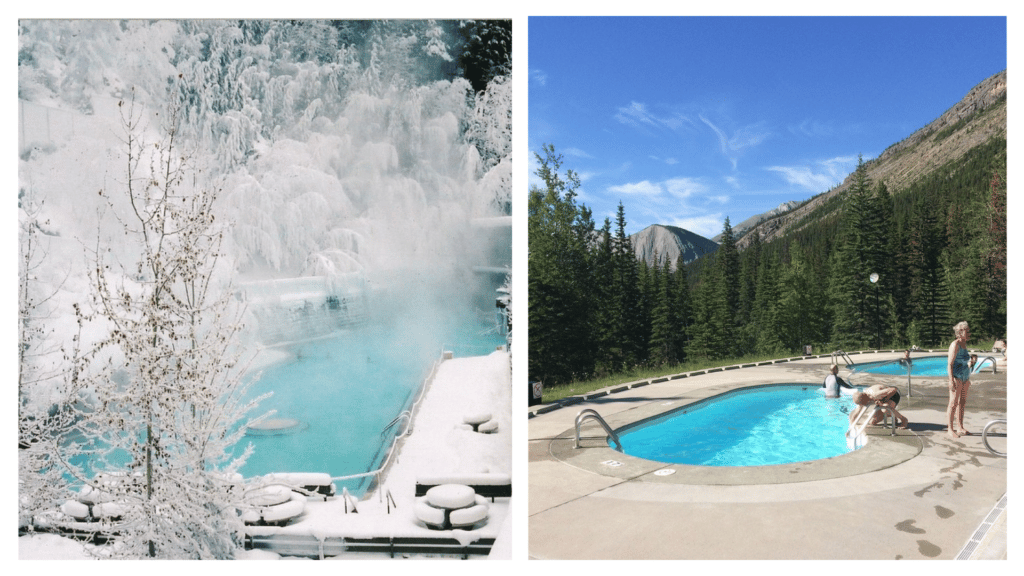 Banff, Alberta, is one of the most exciting places to visit in icy Canada since it is the epitome of winter sports, hiking, wildlife spotting, and relaxing in hot springs.
After a long day on the slopes or taking on one of the many nature trails in and around Banff National Park, nothing soothes the soul like a soak in some natural hot pools.
Plenty of hot springs around the country feature rejuvenating thermal waters, but if you find yourself in Banff, be sure not to miss these incredible local hot springs. Here are the five best hot springs in Banff worth checking out.
5. Radium Hot Springs – thermal springs deep within the canyon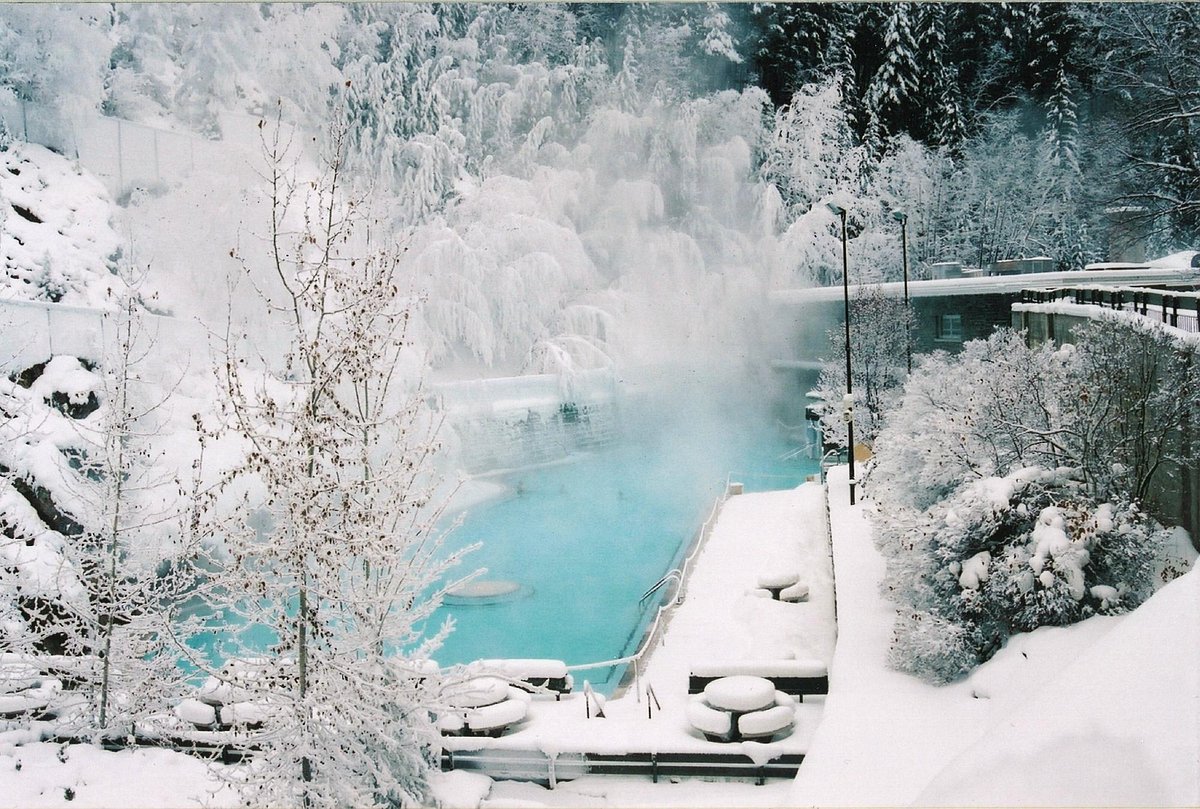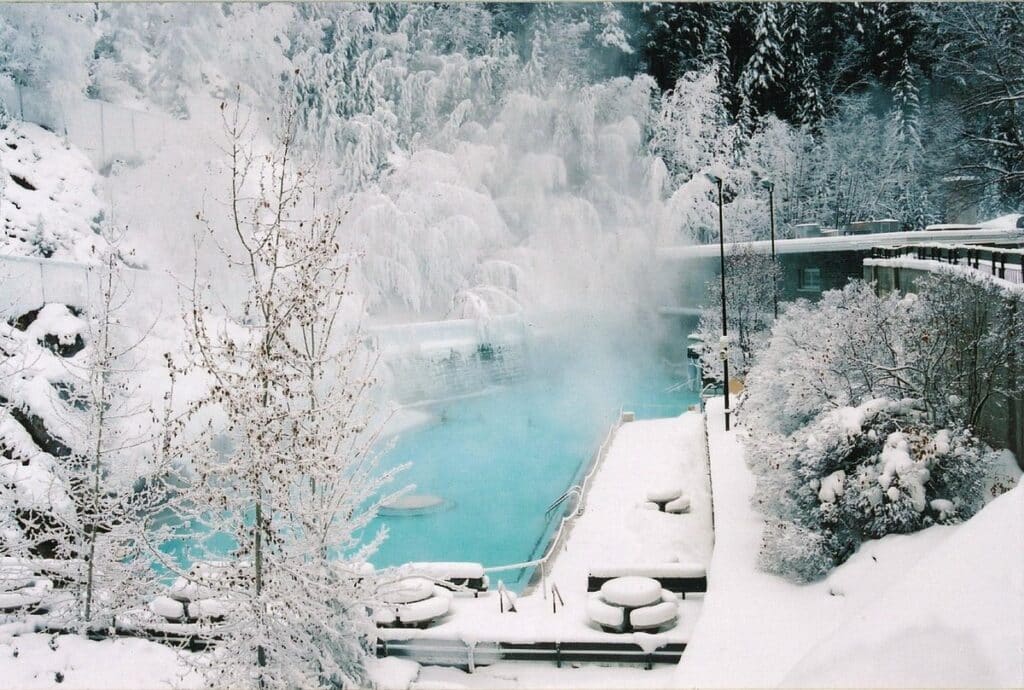 Located just a couple of hours west of Banff, you will find Radium hot springs deep within the Sinclair Canyon.
Run back Parks Canada, you can expect to bathe in 100% natural thermal waters, which have water temperatures between 37-40 C (98-104 F), and there is an excellent pool experience you can enjoy too.
Not only are there two mineral pools to enjoy, but the area is surrounded by hiking trails, which complement each other perfectly.
Known as the warm side of the Rockies, Radium Springs is a small mountain village not far from Banff, which is the perfect spot for both adventure seekers and those wanting some rejuvenation.
So, take a hike and spend the rest of the day unwinding in the warm waters with stunning views to make the most of Radium Springs!
Address: Radium Hot Springs, BC V0A 1M0, Canada
4. Cave and Basin National Historic Site – a cave featuring the original Banff hot springs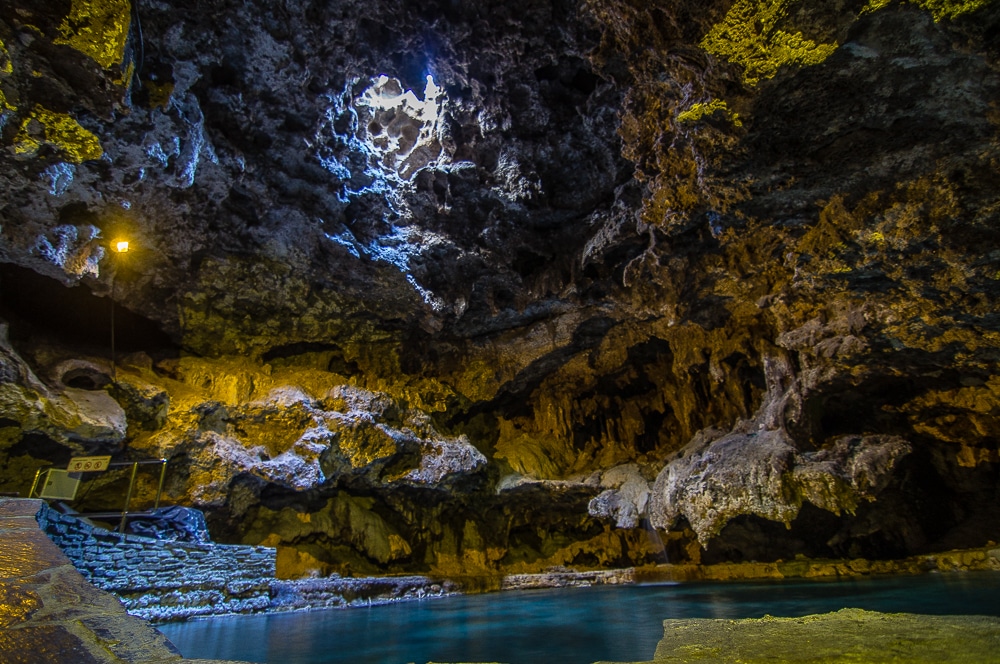 If you want a thoroughly unique experience, you need to check out Cave and Basin National Historic Site, one of the best hot springs in Banff.
This is the birthplace of Canada's National Parks and is a fantastic place to learn about the thermal pools, the conservation of the area, and to discover endangered hot spring snails.
While the pools are not accessible for bathing, this is one of the best places to learn about the discovery of the waters, the formation of the cave, and the geology of the area in and around Banff.
Address: 311 Cave Ave, Banff, AB T1L 1K2, Canada
3. Mist Mountain Hot Springs – well worth the hiking adventure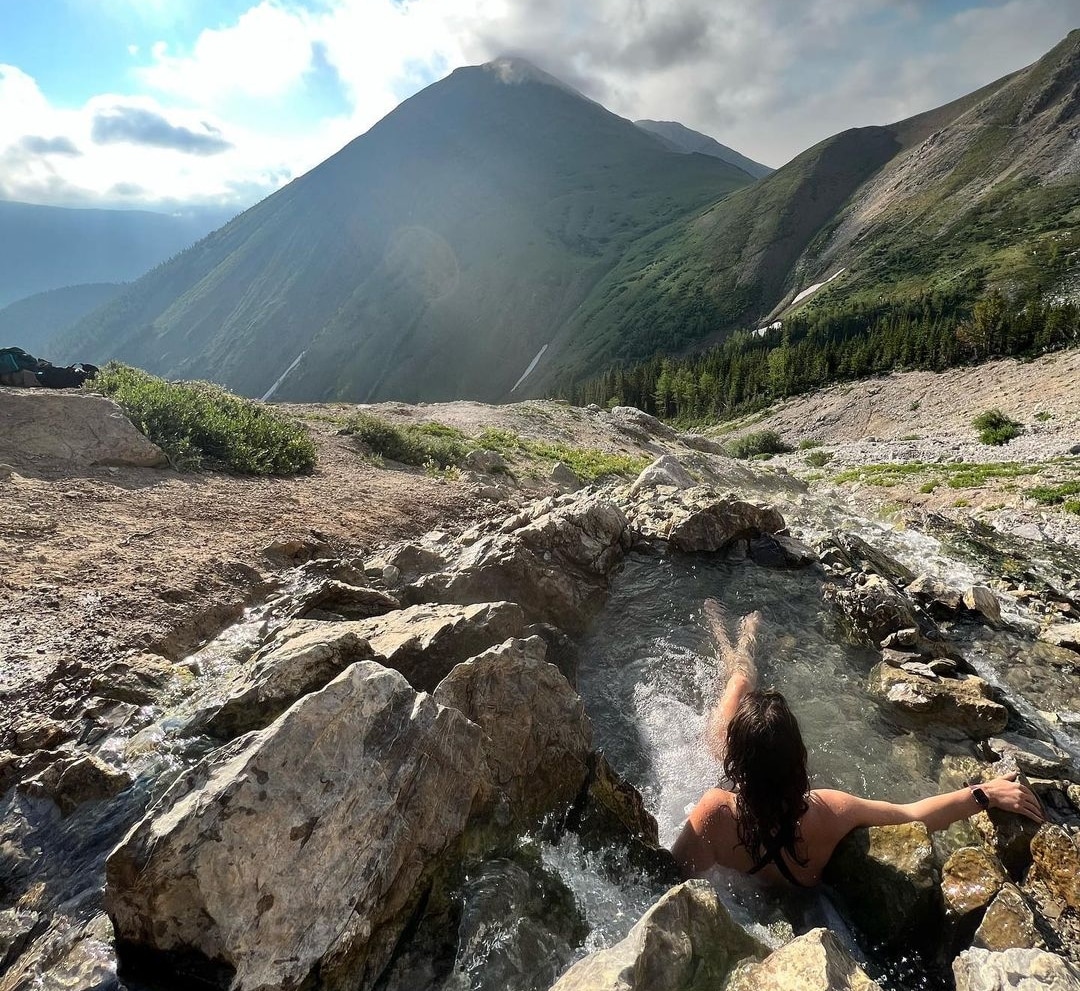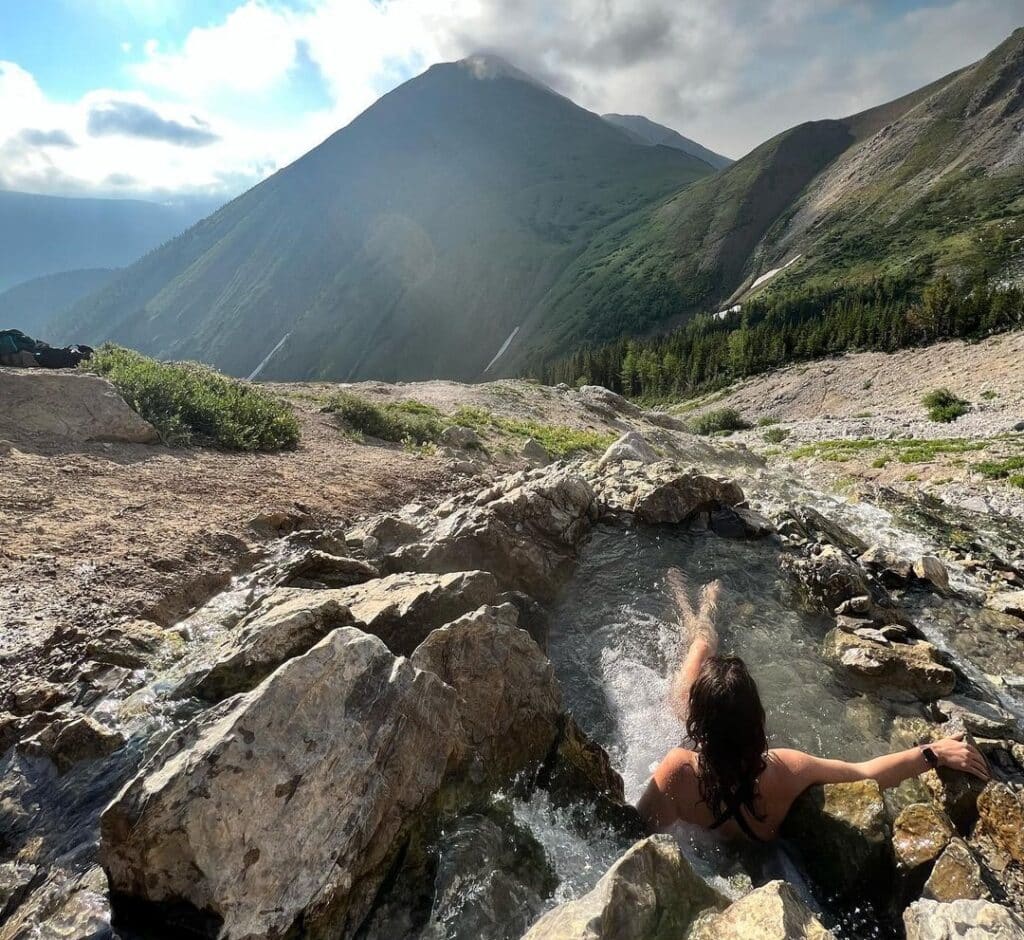 You can visit Mist Mountain Hot Springs south of Banff, but only if you are up for a hike since it is around 8 km (5 mi) return to the springs.
This moderate hike will take about 2 – 3 hours, depending on your fitness level, but it will be well worth the effort, given its two hot pools tucked away in the rigged nature for you to enjoy.
Unlike many other springs, these hot pools are less crowded and the only undeveloped ones in southern Alberta that you can bathe in.
This incredible adventure will lead you to spectacular mountain views and thermal mineral springs, providing the ultimate tranquil experience.
Address: AB-40, Turner Valley, AB T0L 2A0, Canada
2. Willow Stream Spa, Fairmont Springs – a relaxing indoor experience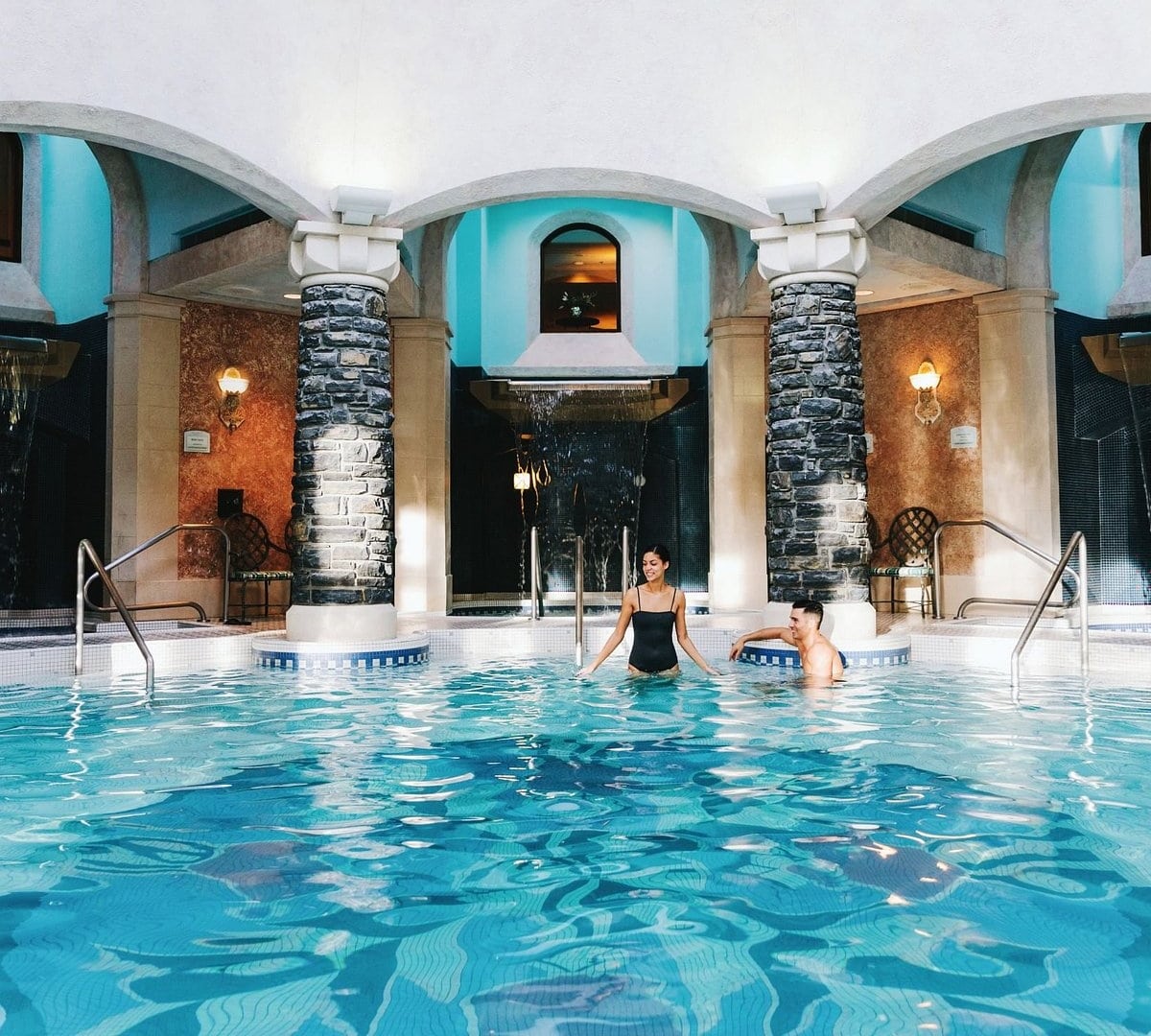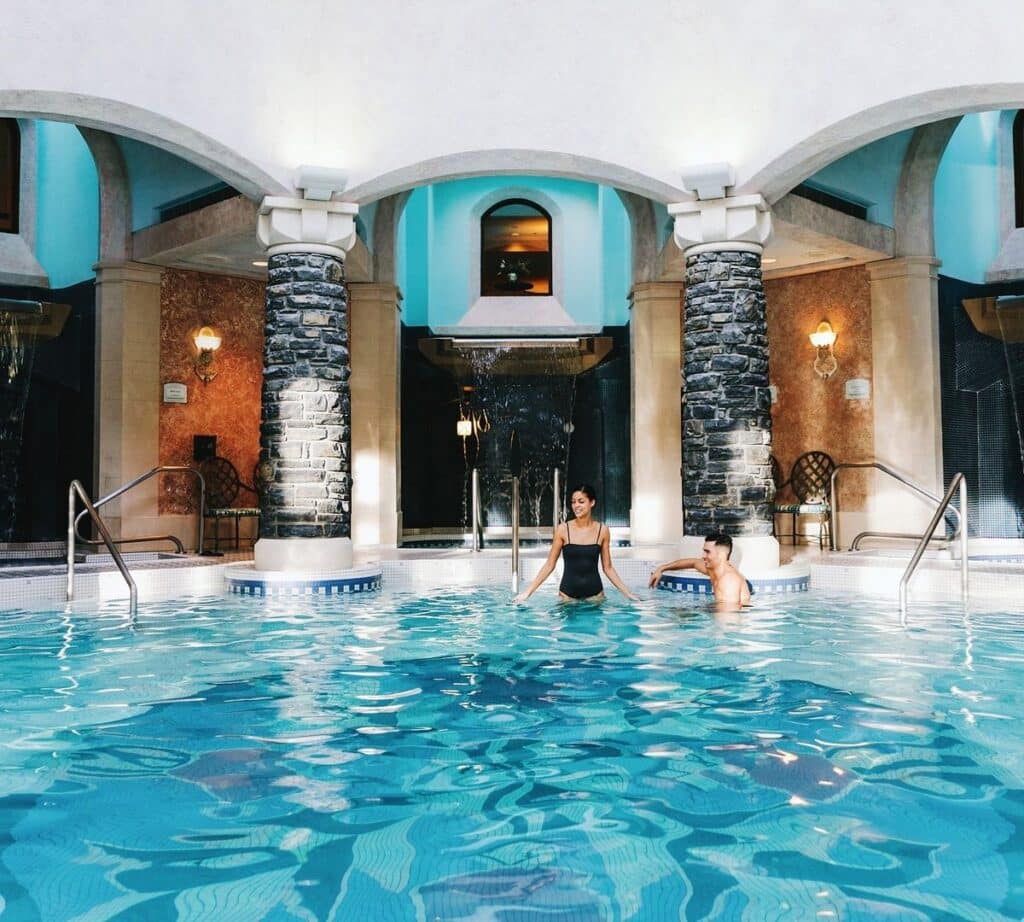 Fairmont Banff Springs is home to a tranquil spa with an indoor mineral pool, three waterfall whirlpools, and an outdoor whirlpool, all of which can be enjoyed all year round.
As well as enjoying these incredible facilities, you can also indulge in a spa treatment, breathe in natural eucalyptus in the inhalation room and use the on-site steam room and sauna. What an experience! This is undoubtedly one of Banff's best indoor hot springs you need to try it.
Address: 405 Spray Ave, Banff, AB T1L 1J4, Canada
1. Banff Upper Hot Springs – the best hot spring in Banff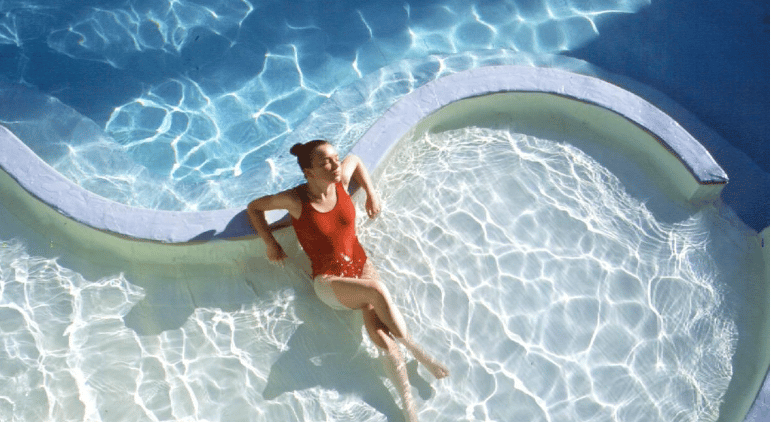 One of the best and most famous hot springs in Banff is the Banff Upper Hot Springs, which is a joy to relax at any time of the year, especially in winter when the snow is falling around you.
This healing hot mineral water came from Sulphur Mountain and was discovered in 1883, making it a place that locals have been flocking to for many years in search of health benefits and relaxation.
These hot pools are the last remaining hot springs accessible to the public, making visiting them extra special. Did we mention that these springs sit at the highest elevation of any other in Canada?
Address: 1 Mountain Ave, Banff, AB T1L 1K2, Canada
Notable mentions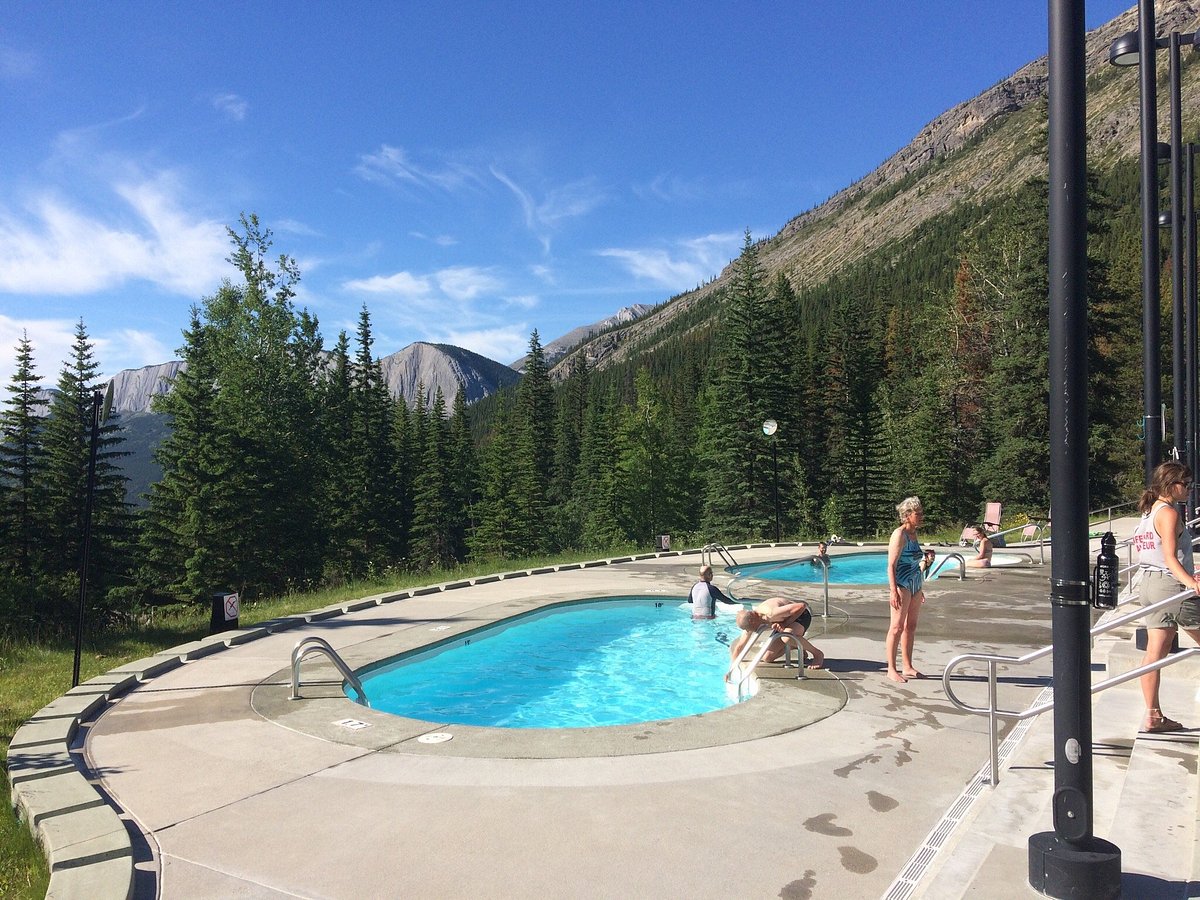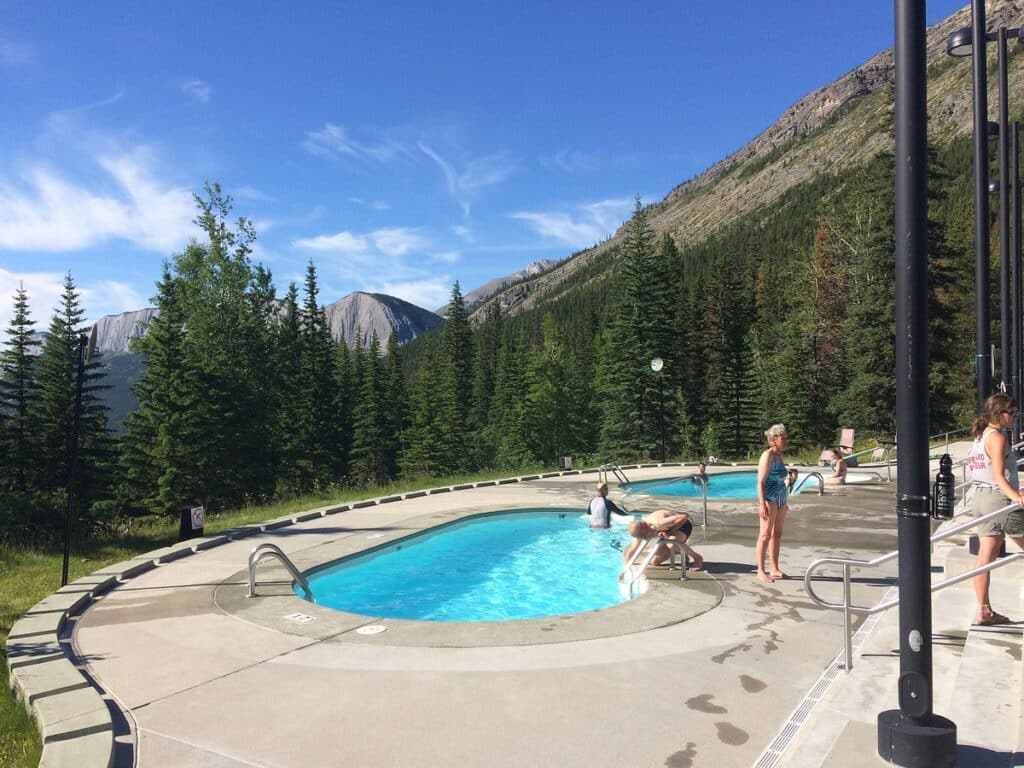 Miette Hot Springs, Jasper: This famous hot spring in Jasper works on a first-come, first-served basis and is a great place to breathe in that mountain air whilst soaking in hot natural mineral waters.
Mystic Springs, Canmore: Sulphur Mountain may not supply the saltwater pools here, but they are worth a visit if you fancy relaxing in an uncrowded hot pool with mountain scenery.
The Grotto Spa, Banff: This luxurious spa in Banff offers a fantastic location, therapeutic hot mineral pools to enjoy, and a rock waterfall.
Kananaskis Nordic Spa: This spa promotes hydrotherapy and provides both hot and cold pools to dip in and out of, making it a fantastic experience for the body and mind.
Hidden Ridge Resort: Located on Lake Louise, Hidden Ridge Resort is a great spot to kick back and relax with lake and mountain views.
FAQs about these hot springs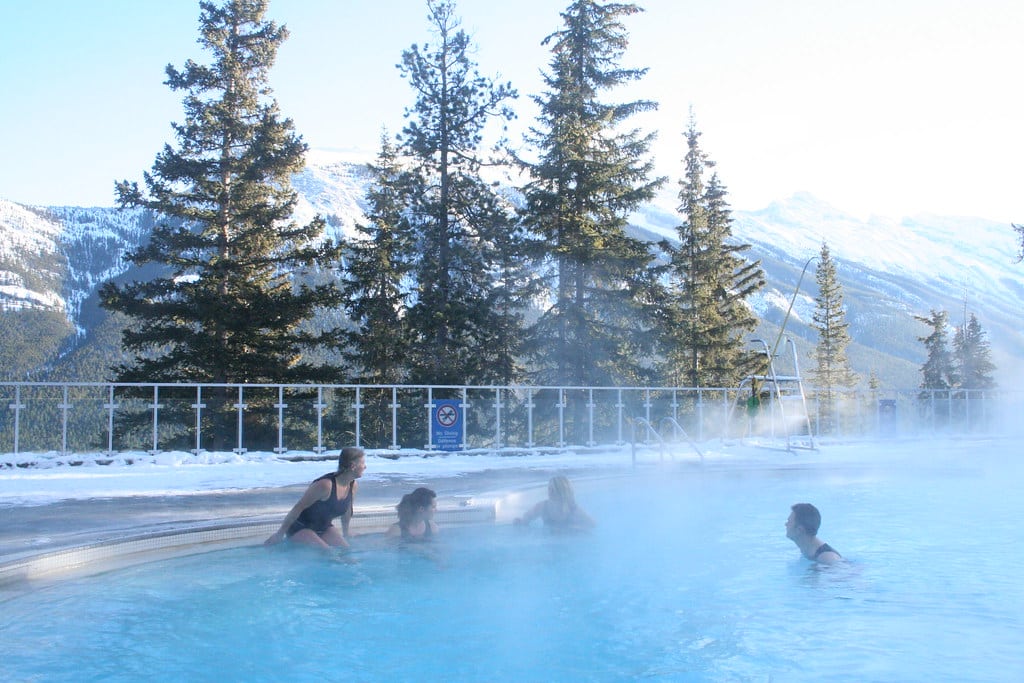 Does Banff National Park have hot springs?
Yes, Banff Upper Springs is Banff's best hot springs, located in the national park, but there are plenty more around the region to enjoy.
Can you swim in Banff Hot Springs?
While the cave springs are only for viewing, Banff's upper springs are accessible for bathing.
Which hot springs are better, Jasper or Banff?
The hot springs in Jasper are less crowded and considered more of a hidden gem than those in Banff.
So, there you have the best hot springs in Banff that you need to check out. While Banff Upper Springs is the main hot spring in the area, there is plenty to explore near Banff. Whether you fancy a luxurious setting or hike to your destination – the choice is yours!