From the rugged expanse of the Rocky Mountains to the pristine beauty of a Northern Lake, Canada has it all. It's a vast and diverse geographical and historical wonderland.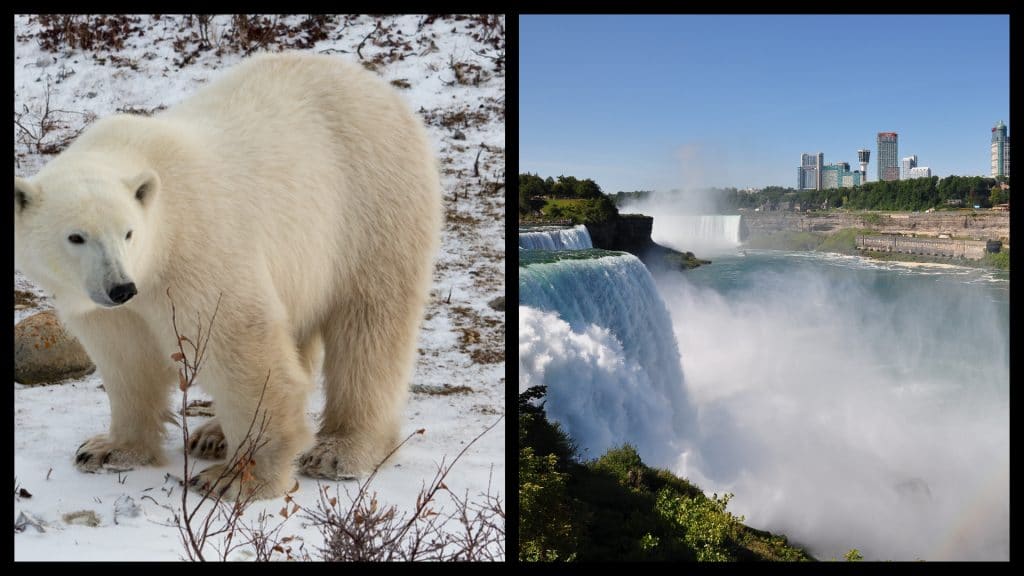 Today, we are sharing the best things to do in Canada.
Each Canadian province shares its own personality and offers adventure-driven travellers unique wonders. Besides that, the country provides travellers with the opportunity to learn about its art, culture, beauty, and architecture.
If you're planning to visit Canada for the first time, here's a list of ten things you should do.
10. Visit Niagara Falls – a true natural wonder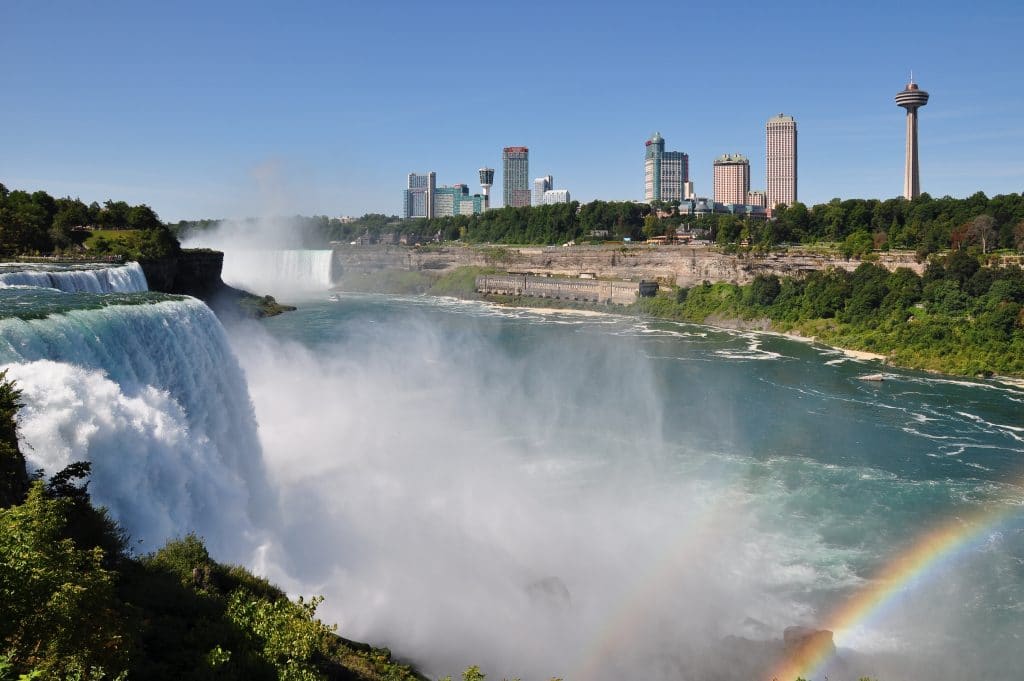 Niagara Falls is perhaps one of the most famous attraction destinations in Canada. Every year, millions of tourists and daredevils from all over come to check out its magnificence.
The crystal-clear water cascading from the altitude of 188 ft (57 m) above sea level will leave you marvelling and astonished. Let the roaring of water as it falls at a speed of between 20 to 30 mph (32 to 48 kph) take your problems away and leave you feeling peaceful.
While at the falls, take a walk down the outrageous Niagara's Clifton Hill that leads to the gorge and falls. Travellers can also cruise to the base of the fall or stroll through the thriving Niagara Park Botanical Garden.
Address: 4267 Bridge St, Niagara Falls, ON L2E 2R6, Canada
9. Stop by Casino De Montreal – delve into Canada's gambling history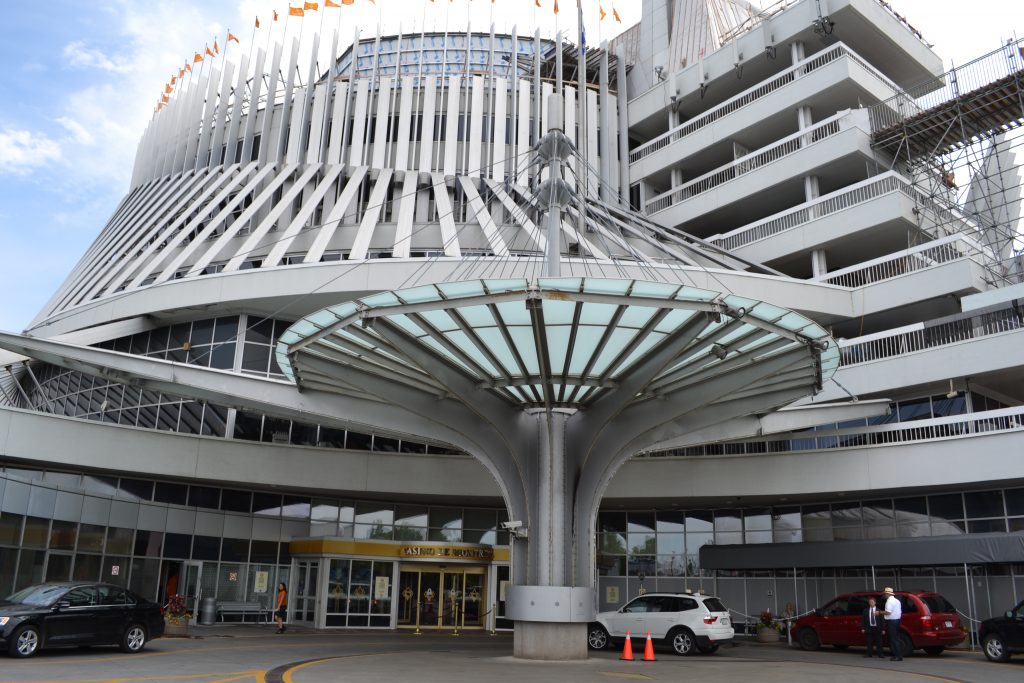 Canada has a rich gambling history. It has some of the best land-based and online casinos. If you're a gambling enthusiast, make sure you visit Casino De Montreal. It's the largest casino not only in Canada but also in the world.
The casino has been open day and night since 1997, and it's the most famous tourist destination for gamblers. It features over 100 table games and 3,000 slots. At this casino, you're guaranteed to have a good time.
However, if you don't like the noise on the casino floor, you can book a room and gamble online.
Online gambling is legal in Canada, meaning you can visit a no deposit bonus casino and play roulette or any other game. Casino De Montreal also has an online gaming site that's legal, reliable, and secure.
Address: 1 Av. du Casino, Montréal, QC H3C 4W7, Canada
8. Explore Old Quebec – one of the best things to do in Canada
In 1985, UNESCO designated Old Quebec as a World Heritage Site. For over 400 years, the city has maintained its colonial architecture. It's the birthplace of French North America and the cultural and historical heart of Quebec City.
While in the city, check sample the different cuisines, locate historical gems, and explore shops at Old Port. Check out historical landmarks, like Musee Du Fort, Musee Des Ursulines, Morrin Centre, and Place Royale.
Also, don't forget to taste Quebec wine. You can also watch popular casino movies on a ferry ride across the St. Lawrence River while watching a casino film.
Address: 57 Rue Saint-Paul, Québec, QC G1K 3V7, Canada
7. Road trip through the Rockies, Alberta – an absolute must
Do you wish to experience the best road trip in North America? Drive through the Rock Mountains of Canada.
The Canadian Rockies promises inspiring scenery and Canadian wildlife in their natural home. But that's not all! Travellers will love the sight of dazzling aquamarine lakes, jagged mountains, and vast glaciers.
If you need something to get your motor up and running, there are a multitude of recreational activities you can take part in. This is certainly one of the best things to do in Canada.
Address: Canada
6. View the Northern Lights – a magical experience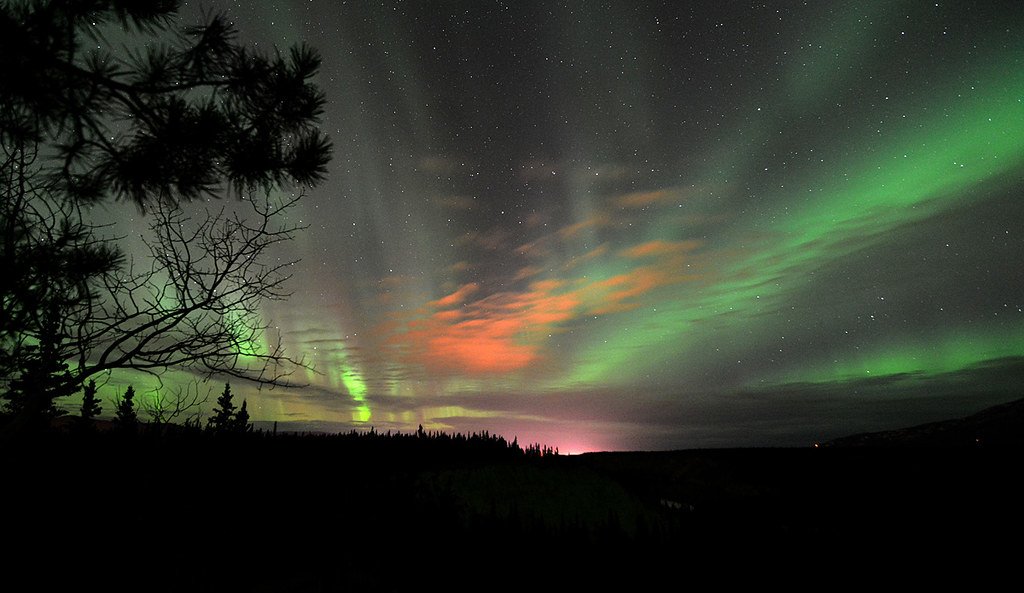 The Northern Lights or Aurora Borealis have captivated people for millennia. There are many places in Canada travellers can experience the mesmerizing colours as they move across the Arctic sky.
However, the best place to observe this beautiful light show is in Whitehorse, Yukon. Between January and April, this area has long, dark and clear nights, which allow people to view the ribbons of green, purple, red, and blue lights dancing across the sky.
Address: 10 Robert Service Way, Whitehorse, YT Y1A 1V8, Canada
5. Visit Banff National Park – a natural beauty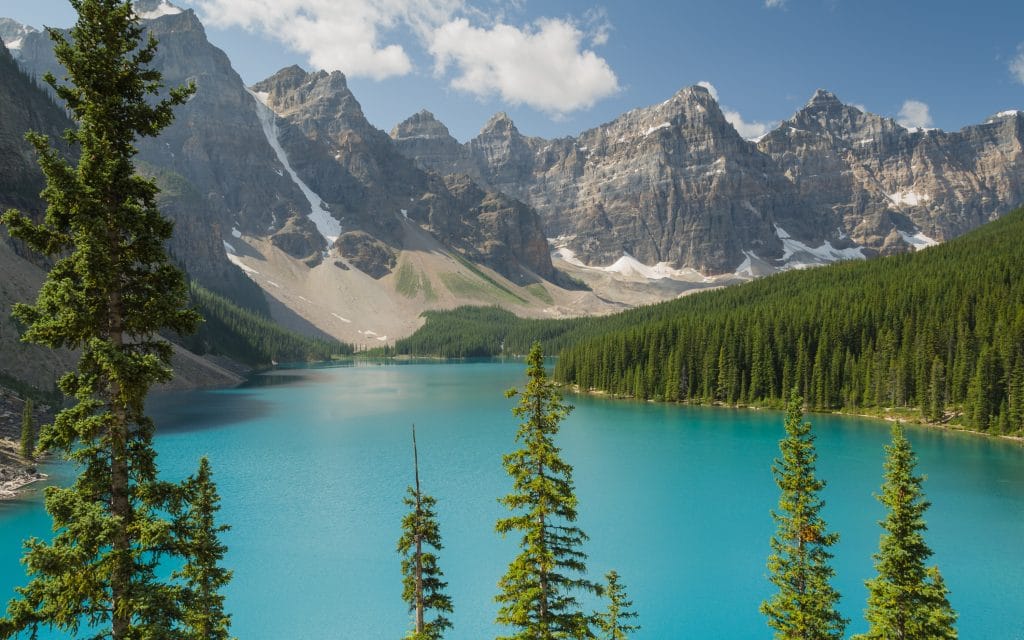 Banff National Park is Canada's first national park. It's also the flagship of the country's Park system. Every year, over three million tourists make a pilgrimage to the park.
At the park, visitors will enjoy various activities, including skiing, biking, and camping. The well-maintained trails make it easier for travellers to view the park's breathtaking mountain scenery.
Address: Alberta T0L, Canada
4. Pay a visit to Green Gables, Prince Edward Island – a storybook destination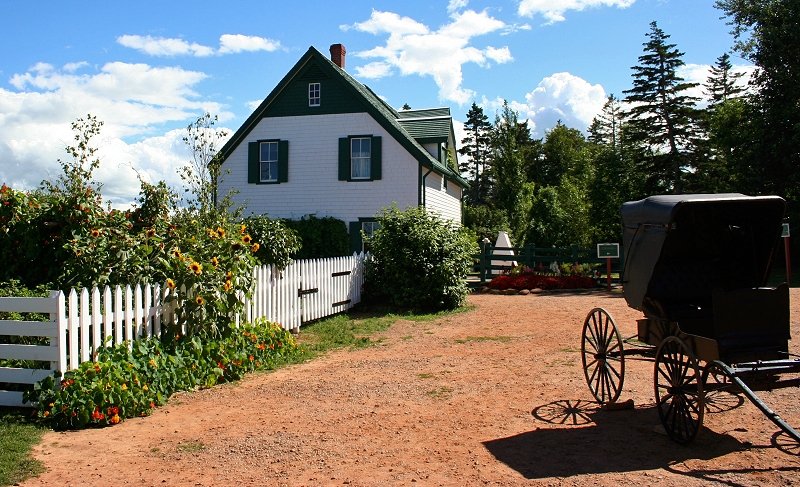 Situated on Prince Edward Island National Park, Green Gables house is a landmark that inspired Lucy Maud Montgomery's Anne of Green Gables. The Canadian government recognizes Green Gables as a Federal Historic Building.
Spend your vacation days touring Montgomery's Cavendish home and discover the very best of Anne of Green Gables Museums and experiences. For a more memorable experience, attend Anne of Green Gables Musical performances in local theatres.
Address: 8619 Cavendish Rd, Cavendish, PE C0A 1N0, Canada
3. Witness grizzly bears, British Columbia – discover Canadian wildlife
Grizzly bears are among the three types of bears present in Canada. The other two are the polar bears and American black bears.
If you want to witness grizzly bears in their wild habitat, take a trip to British Colombia. Known as the Great Bear Rainforest, British Columbia is home to about one-quarter of the entire population of bears in North America.
Thanks to the forest abundance supply of food, grizzlies from the area are larger than their inland counterparts.
Address: Kitimat-Stikine C (Part 2), BC V0V 1A0, Canada
2. Skiing in Whistler – the ultimate winter activity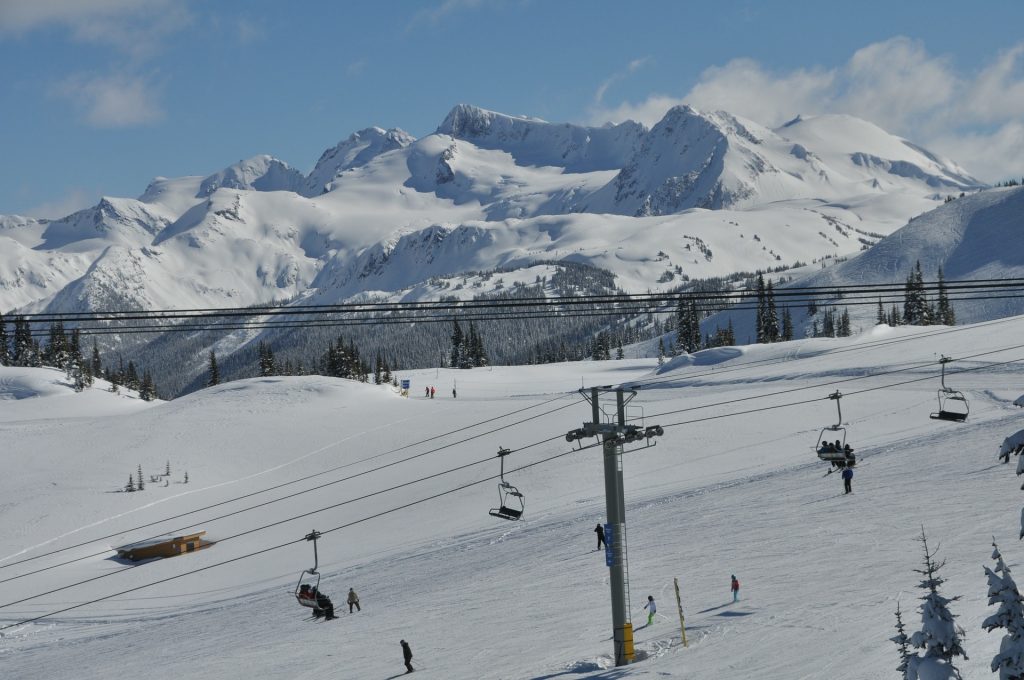 Whistler is arguably one of the best skiing destinations in the world, making this one of the best things to do in Canada. If you enjoy skiing, Whistler will provide you with over 200 marked runs spread across 8,171 acres.
Situated in Vancouver, the area's cool atmosphere combined with powdery snow will allow you to have the best skiing experience ever. After skiing, you can stop by one of the many cafes and enjoy a well-chilled beer in a relaxed atmosphere.
Address: 4545 Blackcomb Way, Whistler, BC V0N 1B4, Canada
1. Get up close with polar bears – a once-in-a-lifetime experience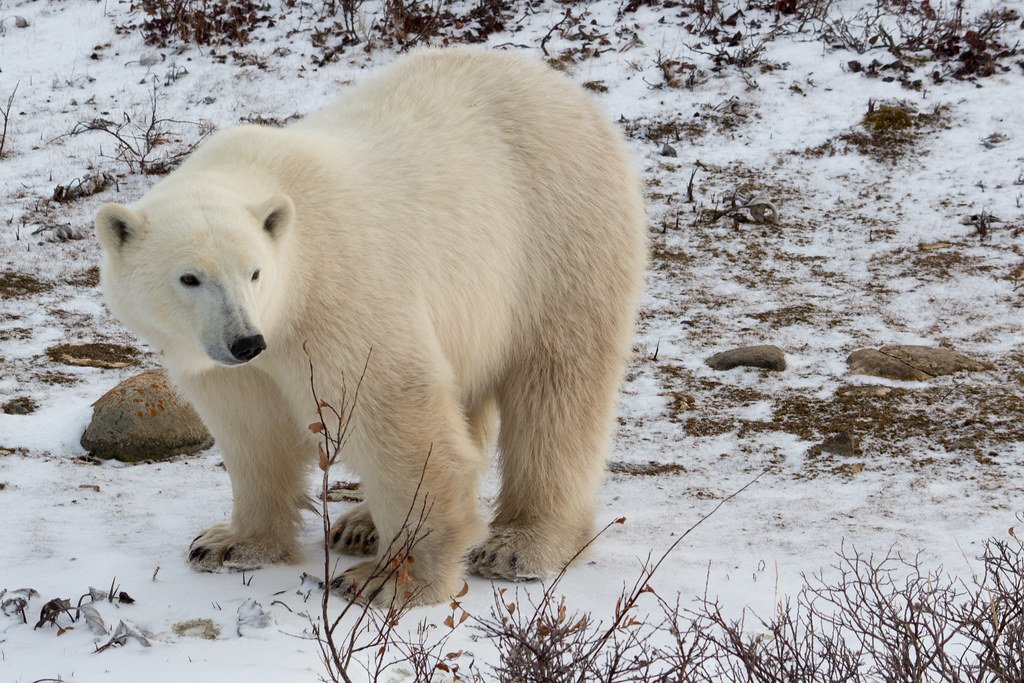 Last but not least, don't leave Canada without going on a polar bear safari near Churchill, Manitoba. Polar bears are rare creatures, and if you get a chance to meet one in your lifetime, don't take it for granted.
In Churchill, you can see polar bears in the wild, especially during October and November, as they scarp the ground and saunter hunting for seals.
Join a tour or safari across the frozen terrain in a Tundra Buggy and check out these giants. Who knows – maybe one might stand on its hind legs and peep into the window.
Address: Button St, Churchill, MB R0B 0E0, Canada
There you have it, our list of the top ten things to do in Canada. So, save up, plan for your trip, and pack up your bags because you're in for a treat.
Canada is a magical land full of wonders, and if you ever find yourself there, check out the places and do the things mentioned above.
Author Conrad A. Brennan is an expert writer with several years of experience. Over the years, he has published articles and blogs covering several niches, including online gambling, lifestyle, and tour & travel.