Whether you're planning a weekend getaway or a multiday adventure, these are ten beautiful Airbnbs in Melbourne you need to experience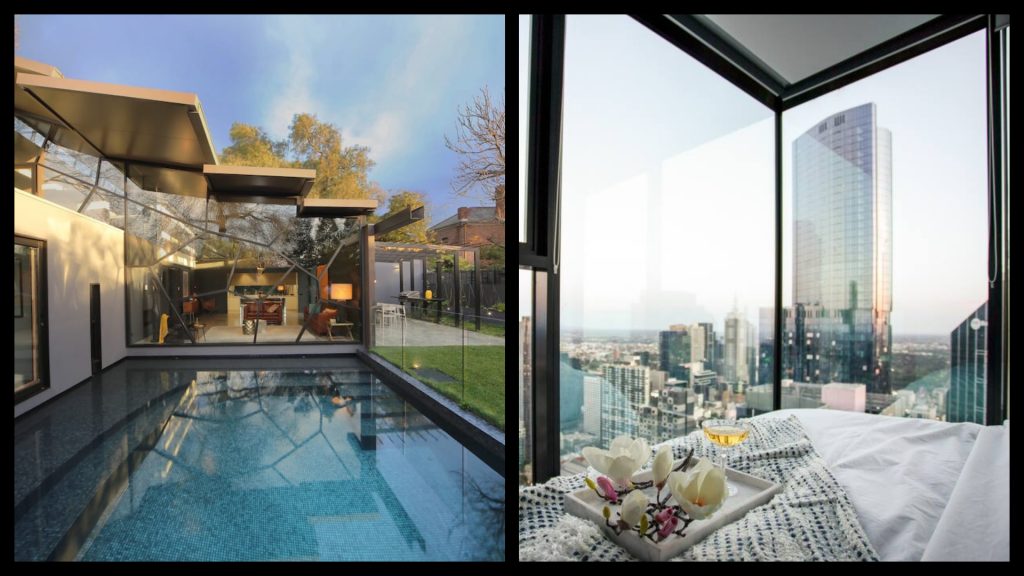 Nestled on Australia's Eastern coastline is the vibrant and bustling city of Melbourne.
As the second-largest city in the land Down Under, there are plenty of options when it comes to beautiful Airbnbs in Melbourne.
From beachside retreats to inner-city penthouses and quaint houses, there is something for everyone in this Australian city, no matter your taste and budget.
Enjoy magnificent views, incredible vibes, and, best of all, the magical Melbournian way of life. Here are our ten most beautiful Airbnbs in Melbourne that you NEED to try!
10. Brighton Beach – for art deco beach vibes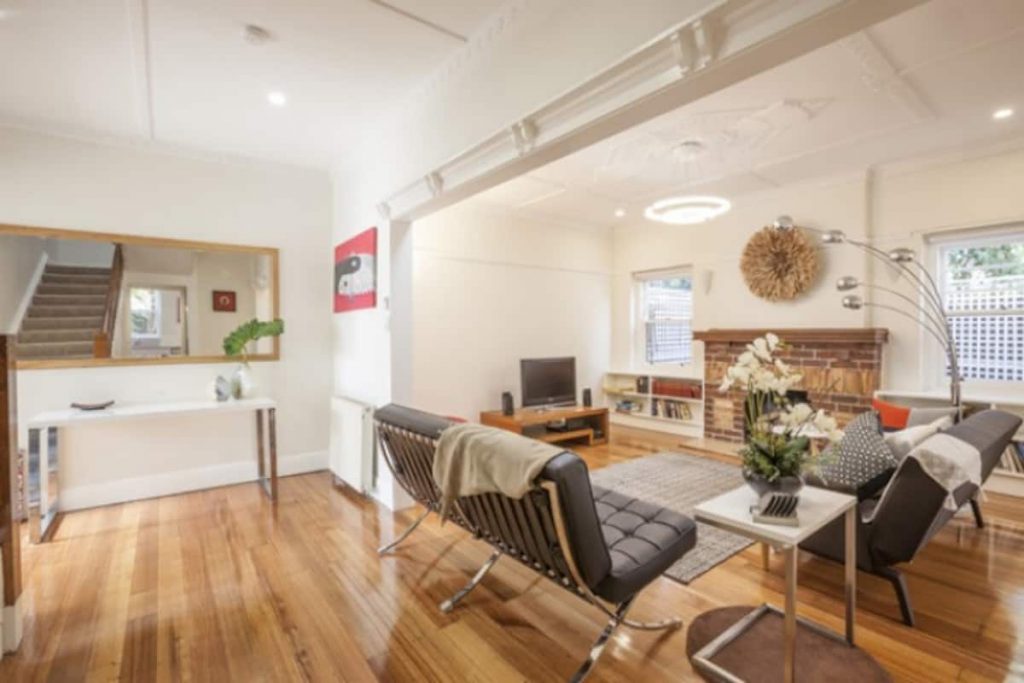 Situated opposite Australia's beautiful Brighton Beach, this townhouse overlooks the tranquil waters of Port Phillip Bay. This is, without doubt, one of the most beautiful Airbnbs in Melbourne.
This three-bedroom house can sleep six in three double bedrooms. All the rooms are tastefully decorated with a splash of art deco to give it a unique feel.
More info: HERE
9. St. Kilda – beautiful poolside sunsets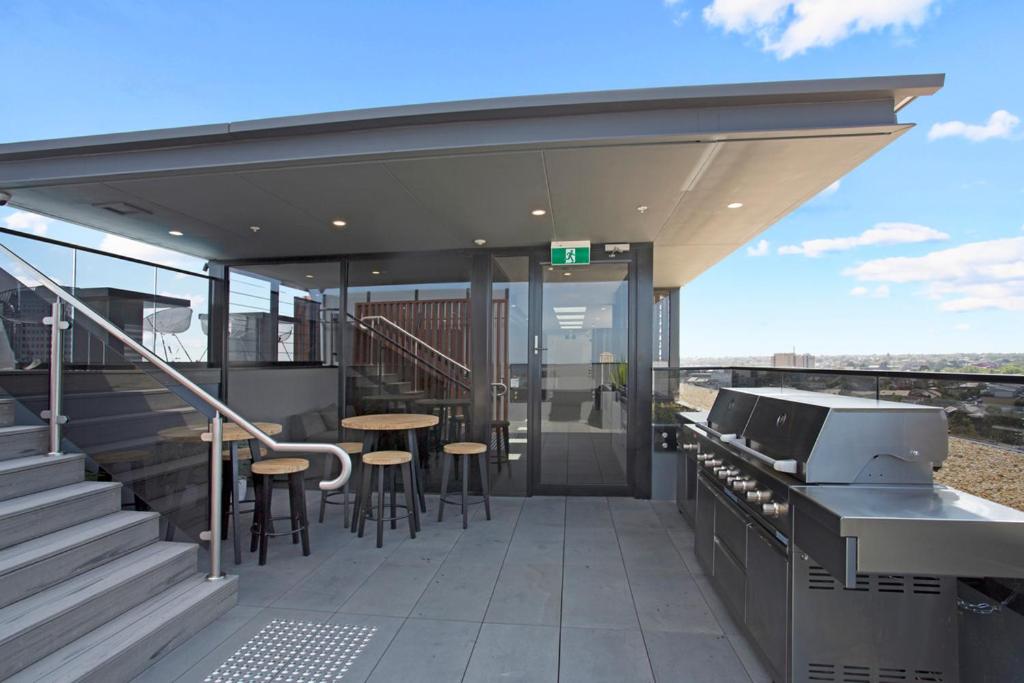 Be in the heart of all the action in this one-bedroom apartment in St. Kilda. The property is within a building that houses an outdoor swimming pool, BBQ area, and dining area.
The views from the property across the Melbourne skyline are world-class and should not be missed!
More info: HERE
8. Luxurious Penthouse – in the heart of the city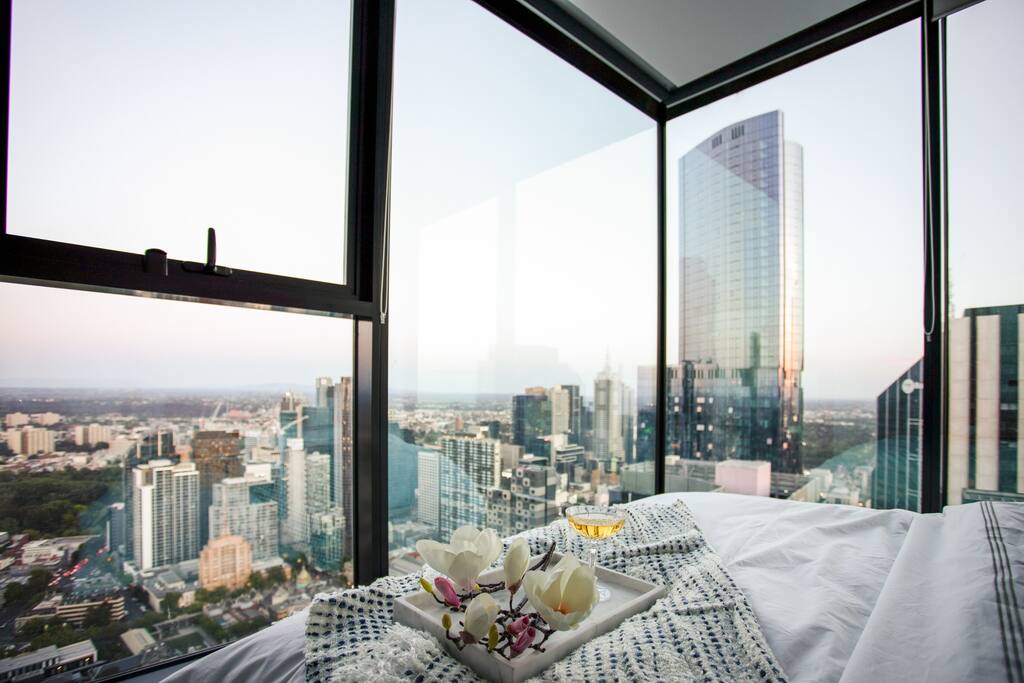 Undoubtedly, this luxurious penthouse is one of the most beautiful Airbnbs in Melbourne.
Situated in one of the most luxurious apartment blocks in the city, this apartment is in the same building as a swimming pool, yoga zone, sauna, entertainment area, and more.
This Airbnb sleeps six, and the bedrooms offer panoramic views of Melbourne.
More info: HERE
7. Art Deco, Rooftop Garden – a chic and spacious stay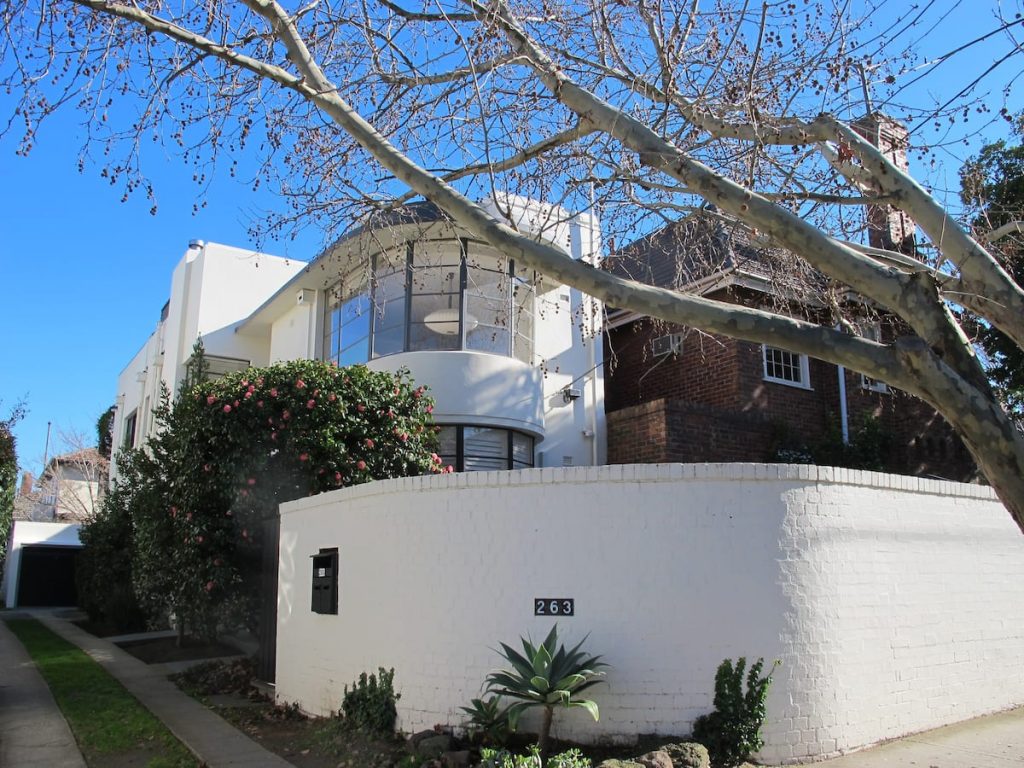 This magnificent apartment sleeps three people and is just a short distance from all the hustle and bustle.
Furnished with a mix of modern, antique, industrial, and vintage furniture, this apartment is the perfect place to relax and unwind.
Enjoy picturesque views from this South Yarra apartment from your very own rooftop garden, which has its own outdoor fireplace!
More info: HERE
6. Chic Warehouse – an industrial apartment that feels like home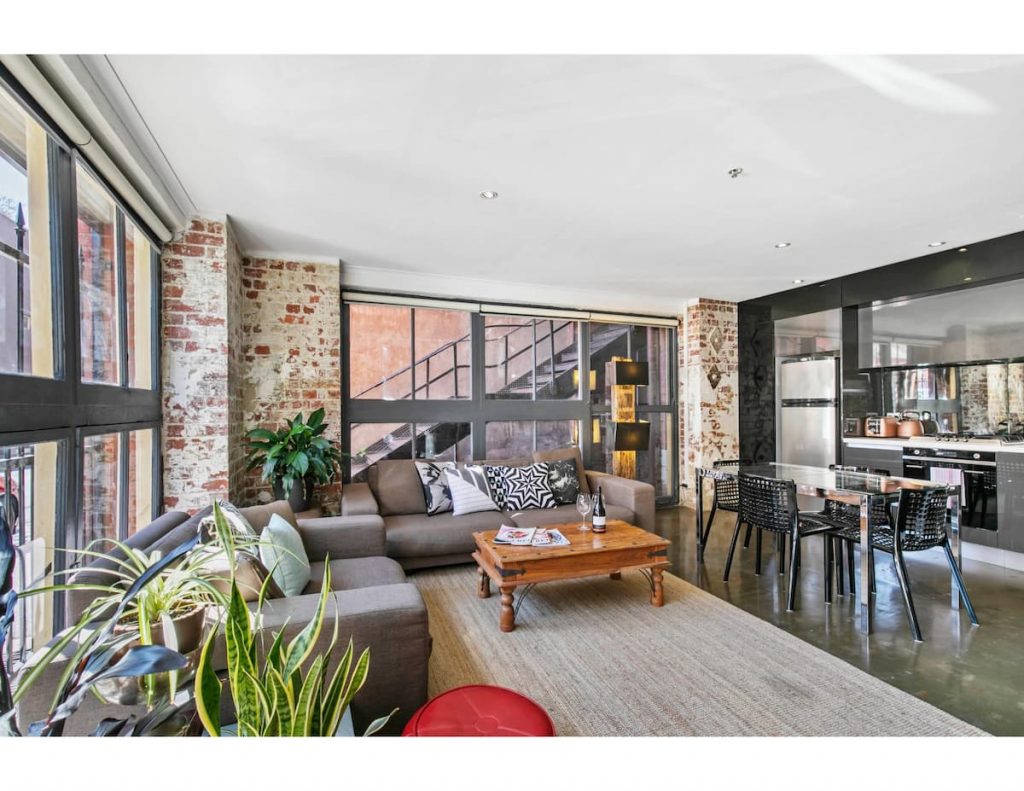 Nestled in the trendy suburb of Collingwood, this industrial apartment feels quite elegant.
This building has been renovated to reveal the original period features, including the beautiful brick walls. This apartment only sleeps two, but with features like a two-person egg tub, this is edgy yet romantic!
More info: HERE
5. Architectural Treehouse Studio – let your childhood dreams come to life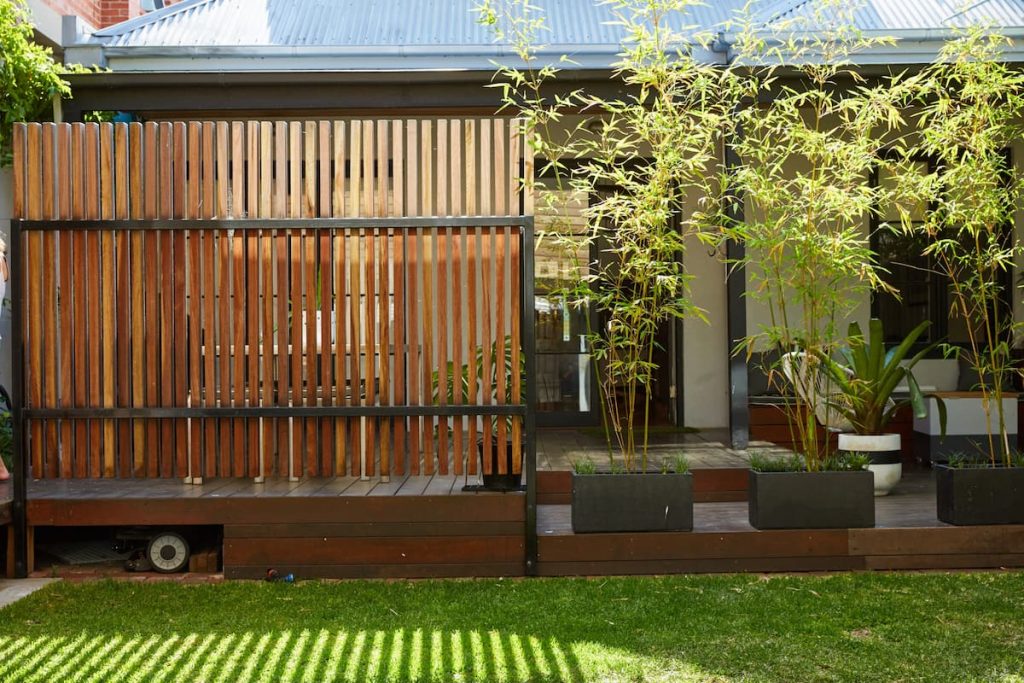 This freestanding custom-designed space with high vaulted ceilings creates a unique Airbnb experience in Melbourne.
This open plan loft building is furnished to the highest quality, so much so that it has been awarded Airbnb Plus.
The studio sleeps two, but there is a day bed that can be converted for another guest.
More info: HERE
4. Beautiful Heritage Church Conversion in Brunswick – a unique stay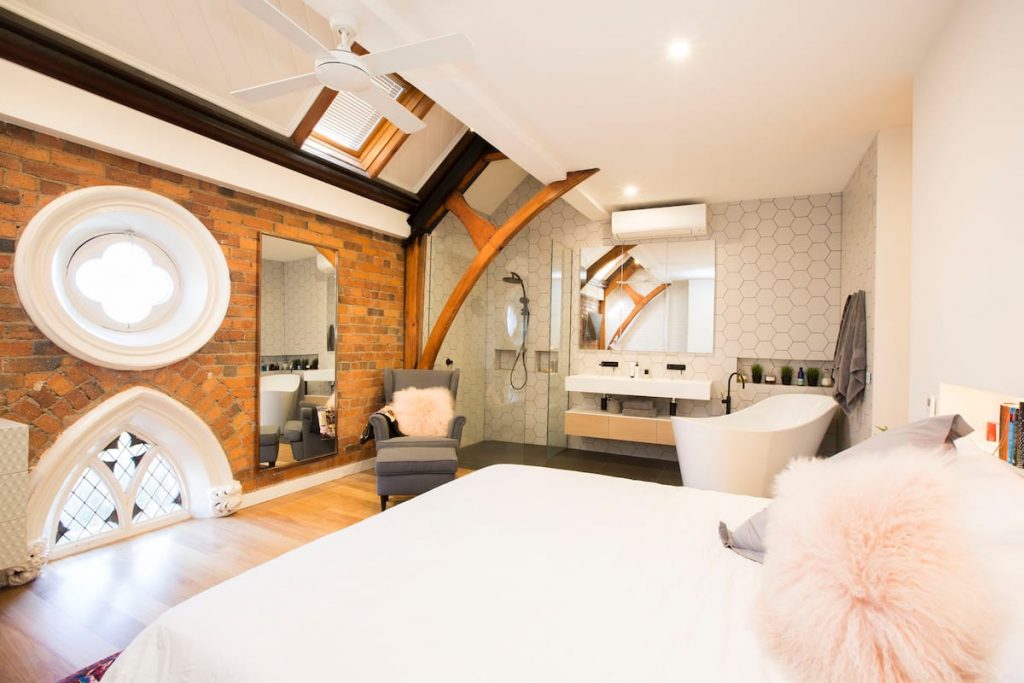 This converted three-storey church is definitely one of the more unique Airbnbs in Melbourne.
Although the interior is modern and stylish, it still pays homage to its roots with beautiful cathedral ceilings, exposed brick walls, and wooden beams.
This Airbnb sleeps four in two beautifully designed bedrooms that both boast ensuite bathrooms.
More info: HERE
3. Heritage Listed Grand Willsmere Castle with Pool – a great place for friends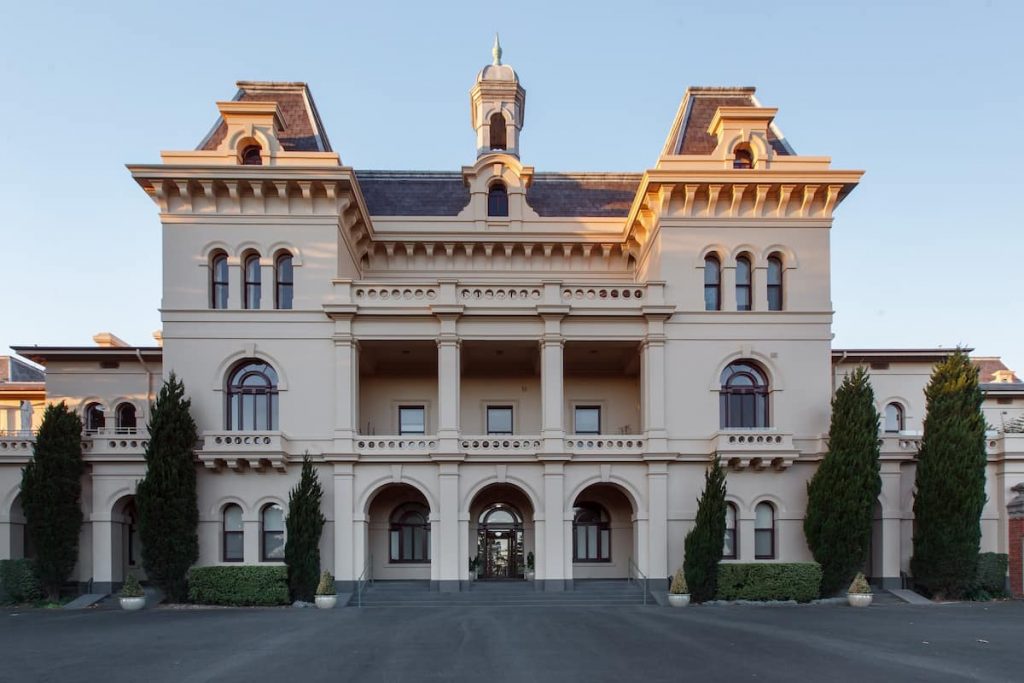 This seven-storey castle is situated in what used to be an asylum, but fear not, this building is tastefully decorated.
Spend time in any of the four bespoke living rooms, play a round of tennis, or perhaps go for a dip in the pool. Enjoy the magnificent views across this leafy suburb and into Melbourne's CBD.
More info: HERE
2. Kat's Fitzroy Studio – for a stunning garden setting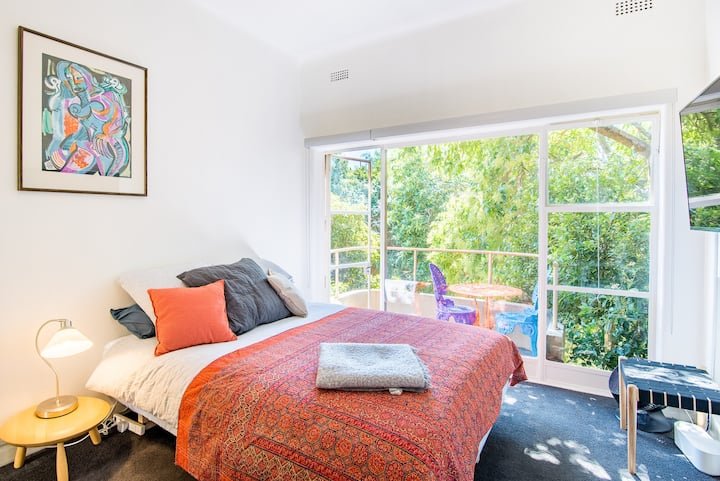 This light-filled garden oasis is a small paradise, just a short stroll from many local attractions.
Although this is only a studio apartment, it has absolutely everything you need to help you explore and enjoy the surroundings. Sip coffee on the outdoor balcony area that offers a quiet escape from the city madness.
More info: HERE
1. Luxury Architectural Residence – one of the most beautiful Airbnbs in Melbourne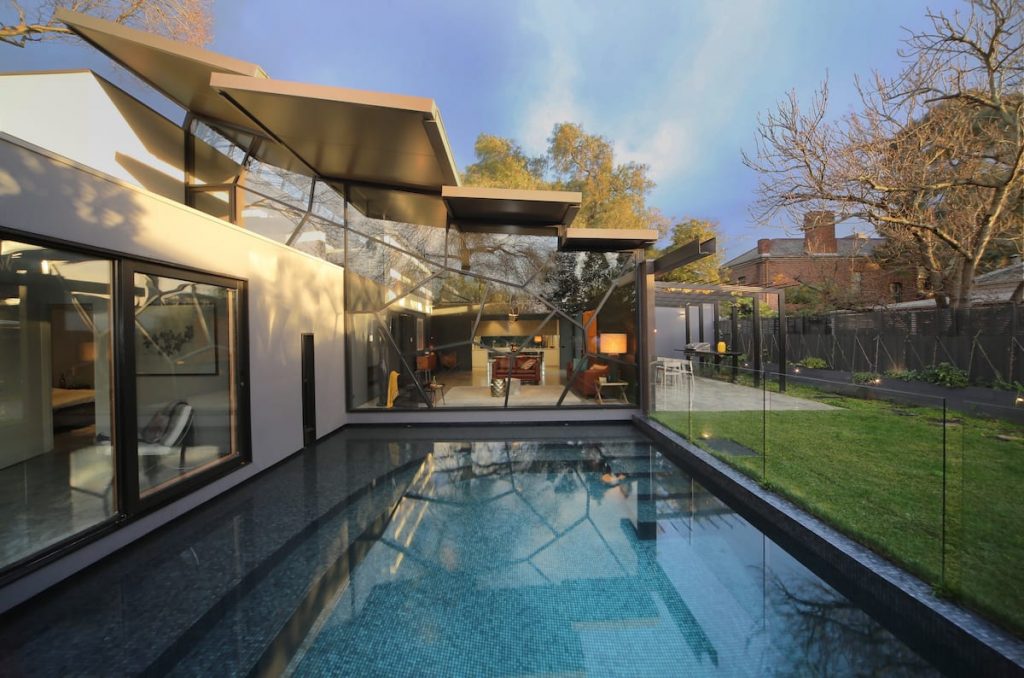 Nothing says beauty quite like this magnificent Hawthorn residence that sleeps eight across four bedrooms.
This architectural building features a curtain wall of glass and steel, as well as your very own outdoor swimming pool.
There is also an edible garden on-site, which you are free to indulge in while staying here.
More info: HERE