There is no better feeling of freedom than taking on the open road on a motorcycle. So, here are ten motorcycle tours in Europe that you can't miss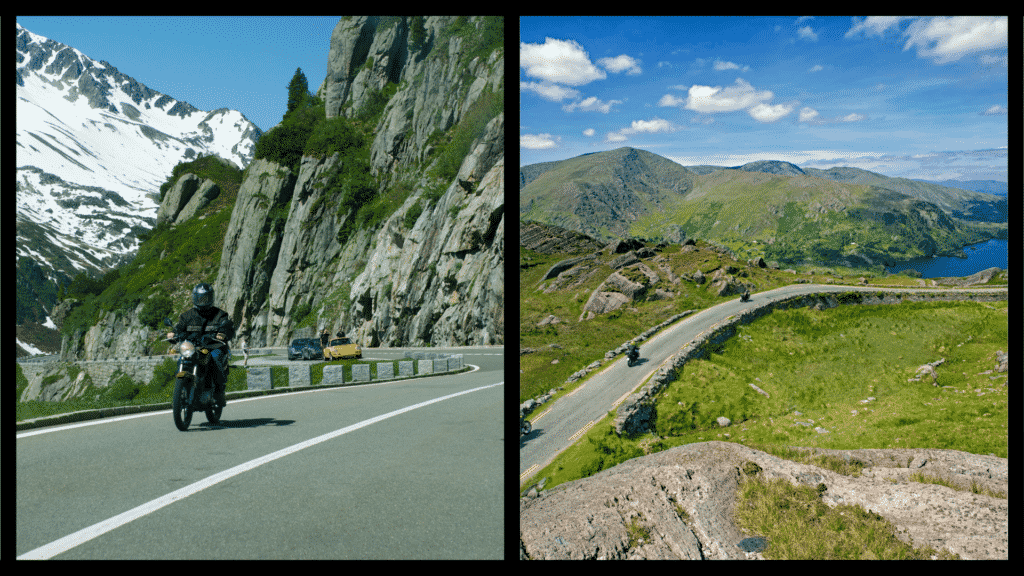 Travelling around by motorcycle is an exhilarating experience that you will never forget.
Traversing the road by motorcycle enables you to take on mountain passes, drive narrow roads, and witness scenery on a whole different level, especially when compared to driving any other vehicle.
So are you a motorcycle enthusiast or someone eager to take a motorcycle tour through Europe? If so, then stay tuned for the top ten best motorcycle tours in Europe.
The World Bucket List's top tips for taking motorcycle tours in Europe:
Plan your routes in advance. However, give yourself a little wiggle room to explore, too.
Always pack appropriate safety gear and check local driving guidelines and regulations before your trip.
Always book biker-friendly accommodation for each place you drive through in advance.
Take plenty of breaks on your trip. This is also a great way to see the sights and try out local cuisine.
Learn a few local navigation phrases in case you ever get lost, and make sure you're driving on the right (or left) side of the road!
10. Alghero to Bosa Route, Sardinia, Italy – a beautiful island journey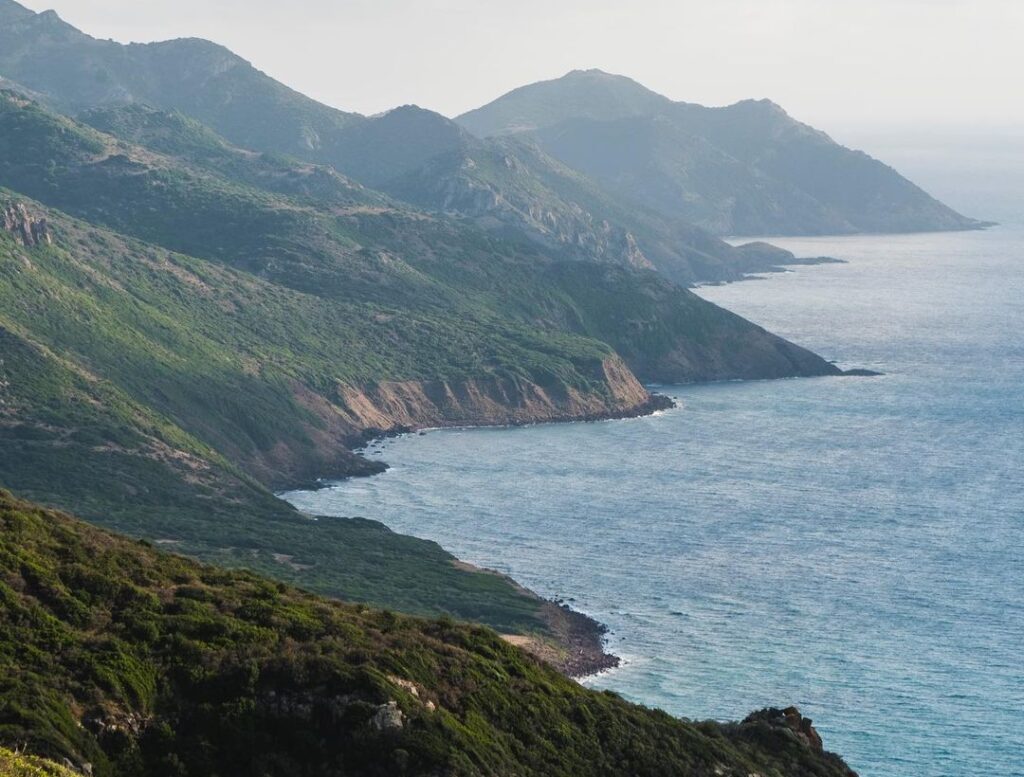 Known as one of the most scenic coastal roads in Europe, this will certainly be a highlight when on the island of Sardinia in Italy.
The island is stunning and is an ideal place to take a motorcycle. The best route on the island is the road from Alghero to Bosa (or vice versa). Along the way, you will witness twists, turns, and stunning ocean vistas.
RELATED: our Italy Bucket List
9. The Picos de Europa, Northern Spain – the Spanish Dolomites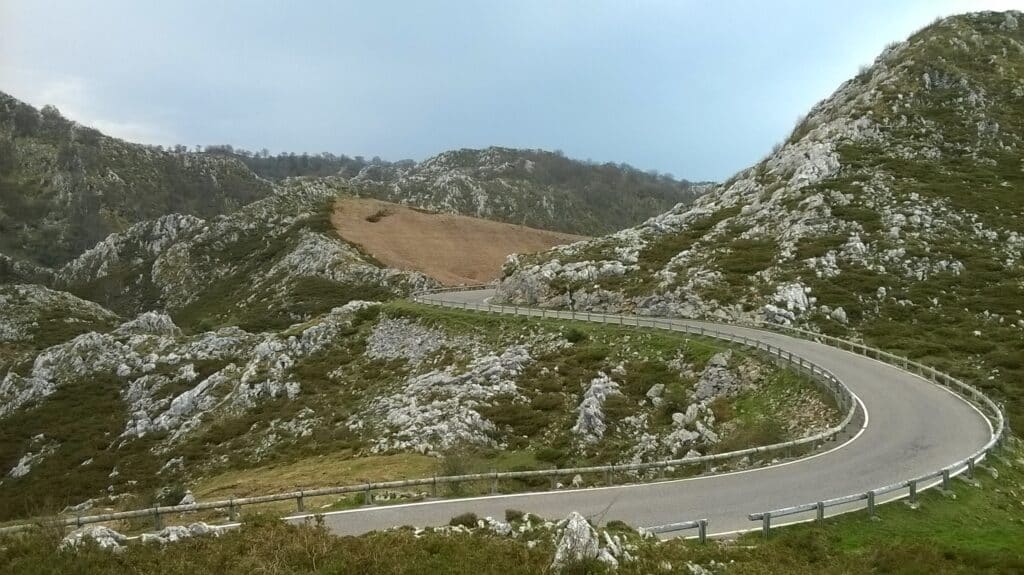 If you have a motorcycle or are planning a motorcycle trip within Europe, you must become familiar with the Picos de Europa in Northern Spain.
These are like the little brother of the Italian Dolomites but are much less frequented.
By taking a guided motorcycle tour in this area, you will see some incredible landscapes, get inside knowledge of the area and the route, and the hotels will all be taken care of. A must-do!
8. The Amalfi Coast Road, Italy – living on the edge in Italy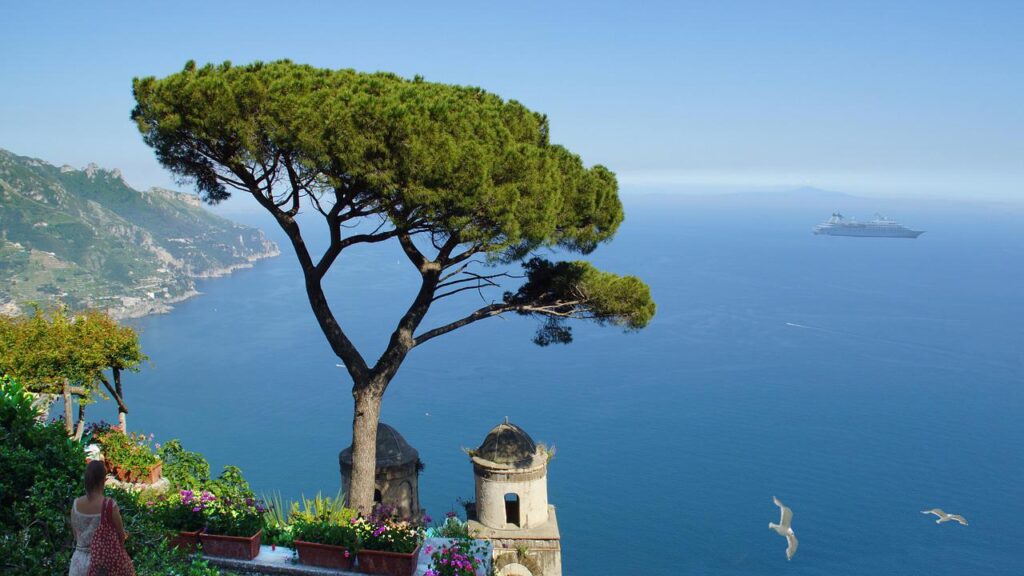 The Amalfi Coast in Italy is a motorcyclist's dream, with cliffs, narrow coastal roads, and scenic hillside villages, which can all be encountered from the comfort of two wheels.
This is a famous route for bikers who are keen to enjoy the landscape and the local cuisine, explore the charming towns, and tick off one of the best coastal routes in Europe.
You cannot overlook this fantastic spot when it comes to the best motorcycle tours in Europe.
7. The Wild Atlantic Way, Ireland – the longest defined coastal route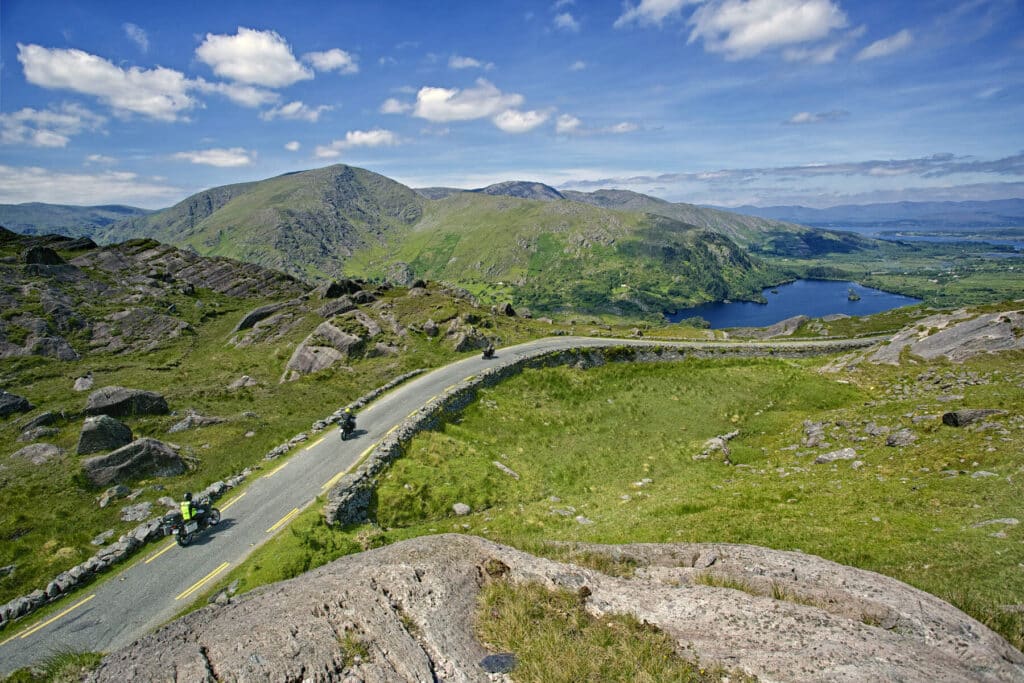 Ireland is home to one of the longest-defined coastal routes in the world and aims to rival California's famous Pacific Coast Highway, which we think it does splendidly.
This 2,600 km (1600 miles) west coast route is a fantastic destination, easily reached by ferry from France, the UK, and Spain with your motorcycle.
However, there are a whole host of motorcycle rental companies and comprehensive guides to benefit from on this route.
READ MORE: our Irish Bucket List
6. The Transalpina, Romania – explore the Carpathian mountains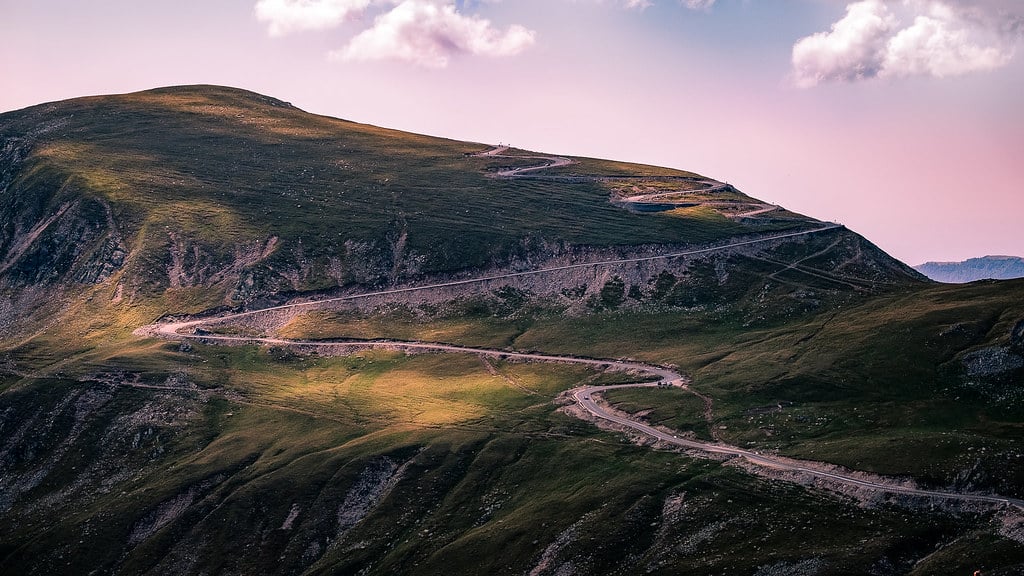 Do you fancy somewhere a little off the beaten path but still incredibly wild and stunning? If so, Romania has to be added to your list.
The Transalpina and the Transfagarasan route are some of the best destinations for motorcycle tours, both of which are the highest roads in the Carpathian Mountains.
You can expect to find a base hotel in the nearby town of Sibiu, which will allow you to explore the entire area at your own pace or as part of a group.
5. The Ring Road, Iceland – a country road trip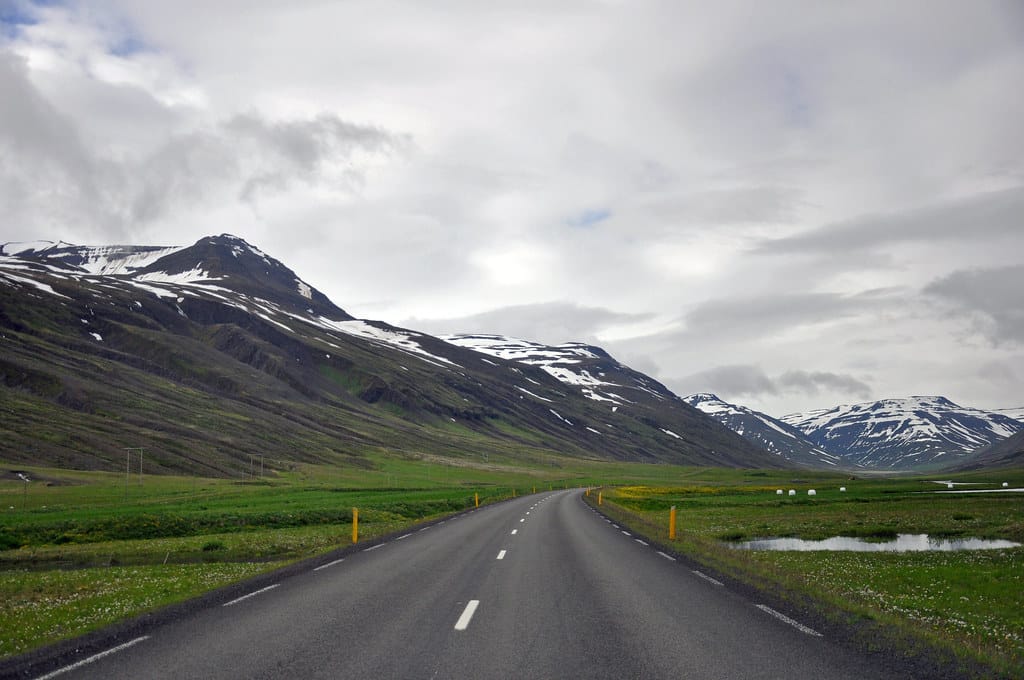 This 1,332 km (828 miles) ring road circles the entire country and is one of the most unbelievable locations for motorcycle tours.
Given that you will fly into Iceland, you can easily rent a motorcycle from one of the tour agencies in Rekjyavik. You can opt to go with a guide or grab an Iceland Ring Road itinerary and GPS for your self-guided tour. The choice is yours!
4. The Swiss Alps, Switzerland – an idyllic mountain region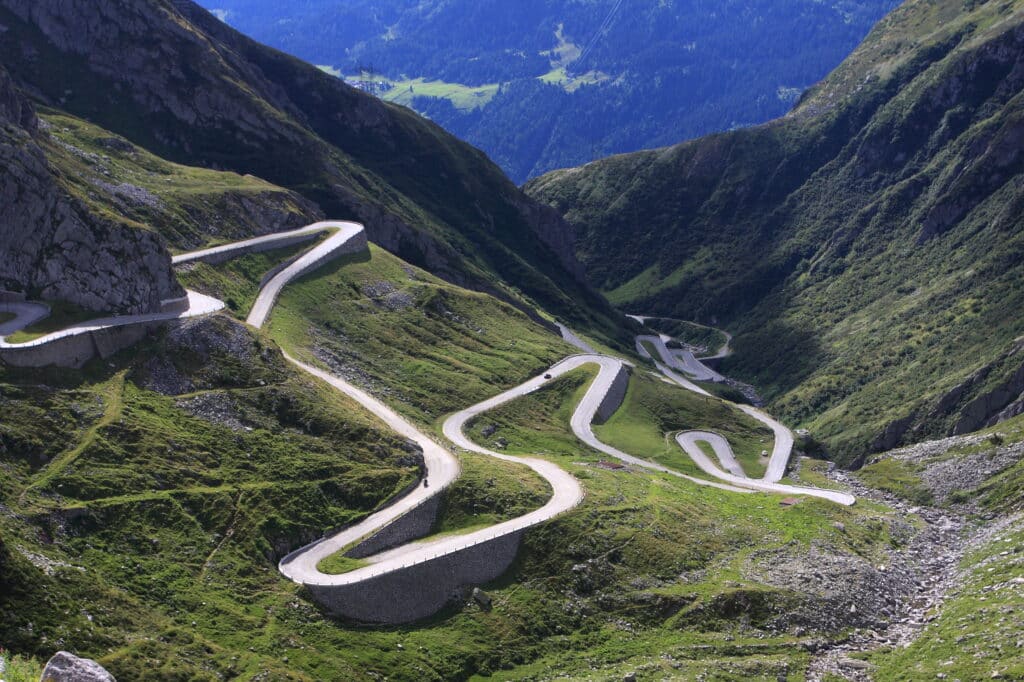 The high Alpine passes of the Swiss Alps are a motorcyclist's dream. So, is it any wonder that this is ranked on our ten best motorcycle tours in Europe list?
You will be blown away by the steep mountains and panoramic vistas. Going from hotel to hotel on this route is such a breeze, considering how popular it is.
3. The North Coast 500, Scotland – a wild ride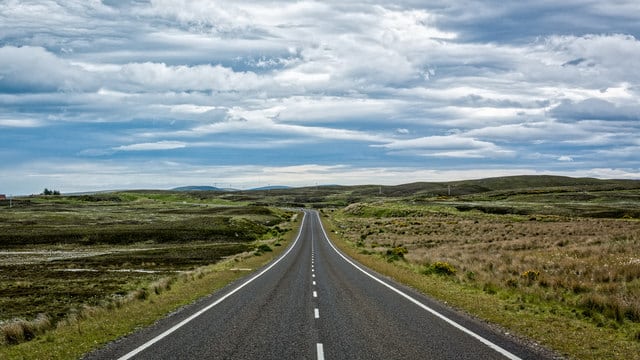 For a truly wild ride, the NC 500 is the one to check out, offering plenty of famous Scottish vistas to encounter on every corner.
You can expect to discover lakes, pristine beaches, and majestic mountains, as well as fabulous roads, making it one of the best motorcycle tours in Europe.
RELATED: WBL's Scotland Bucket List
2. The Atlantic Road, Norway – drive across the ocean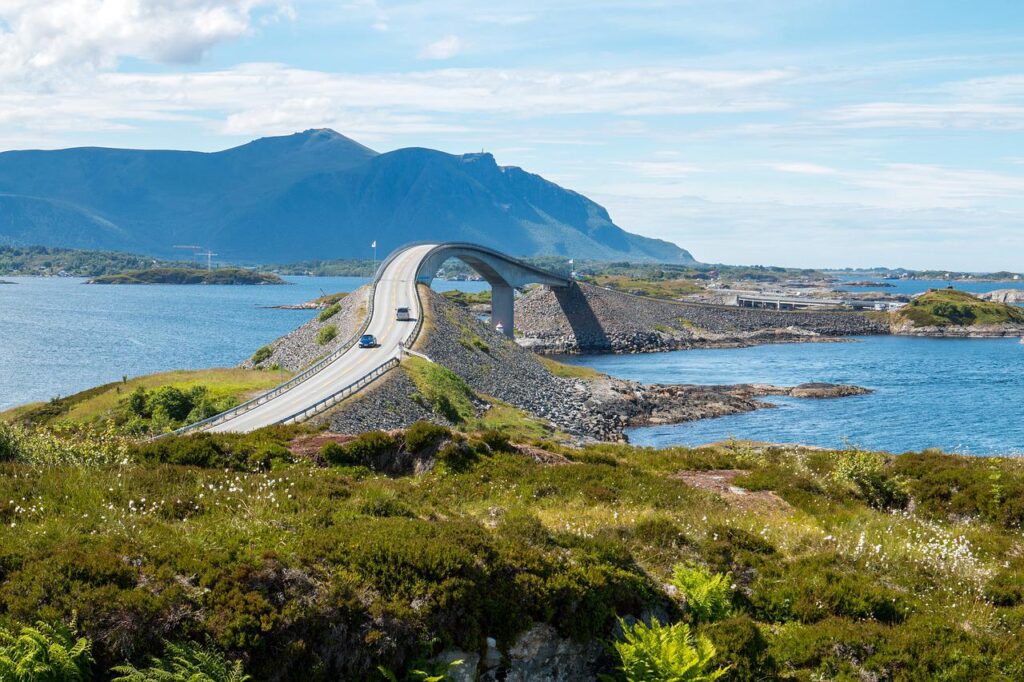 If you want to feel like you are driving in the middle of the ocean, then this outstanding Atlantic Road route has to be considered.
The roads weave up and down, similar to a roller coaster, with water all around you. Thus, making for an excellent motorcycle tour in Norway, the land of incredible views and otherworldly landscapes.
1. Trans European Trail – Europe's dirt road adventure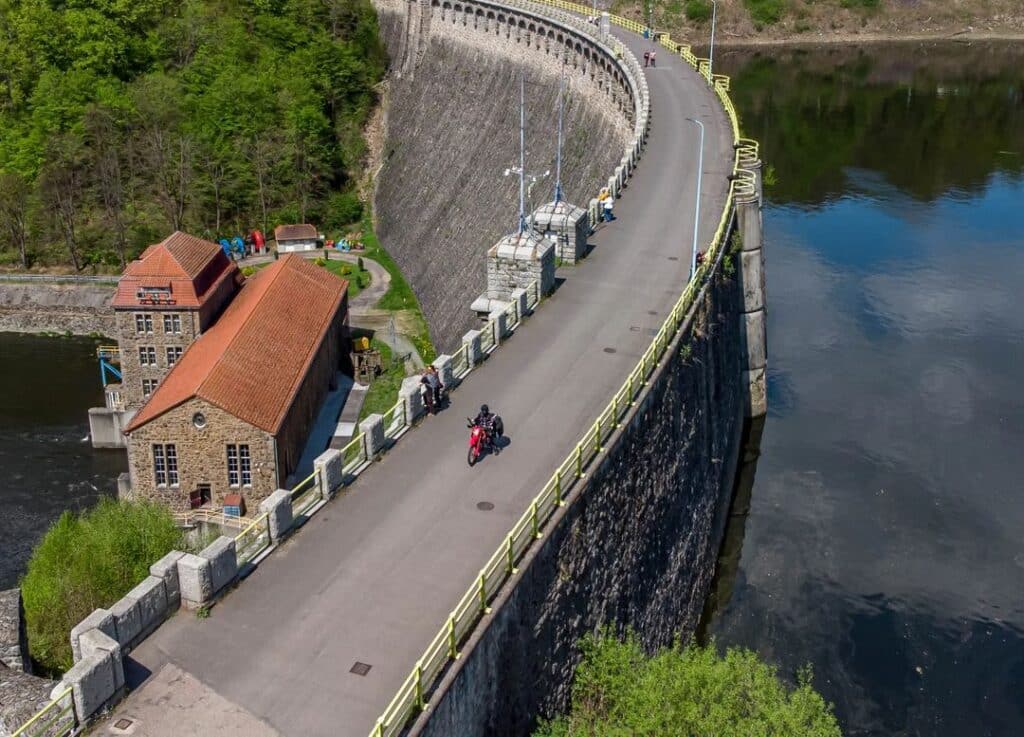 For the ultimate two-wheel experience, you must consider the 38,000 km (23,612 miles) Trans European Trail route across Europe, especially if unpaved roads and a real challenge are what you are after.
Of course, you can choose which section you want to take on, either on the western or the eastern arm. No matter what, you can be sure to find many companies offering guided motorcycle tours on this route deemed 'Europe's dirt road adventure'.
Notable mentions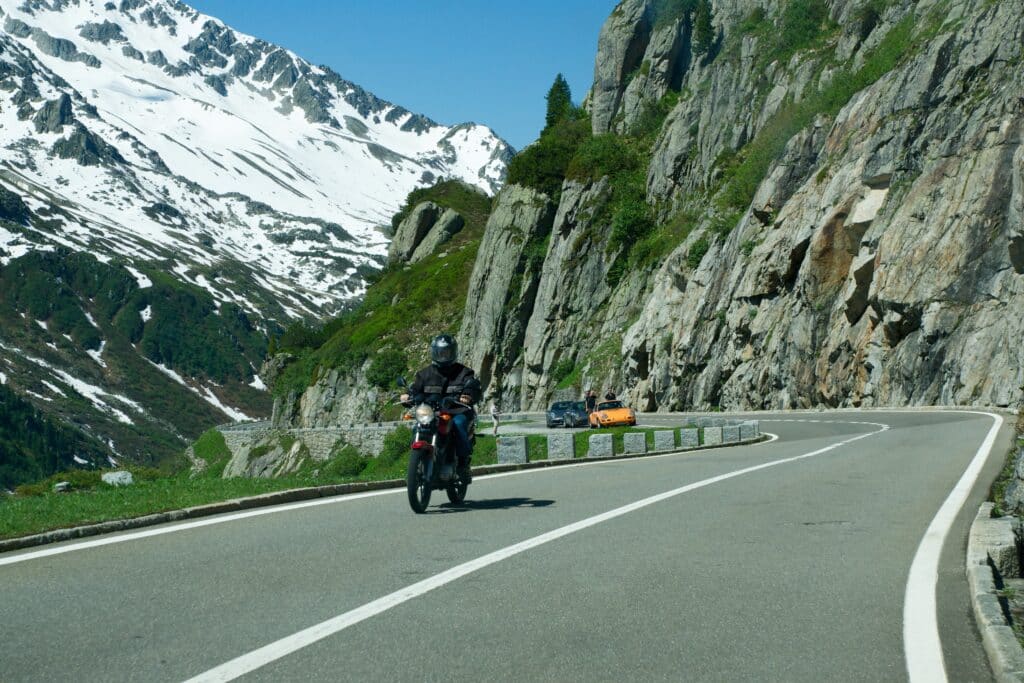 Douro Valley, Portugal: Portugal's wine region is a top choice for bikers; just don't drink and drive, of course.
Verdon Gorge, France: Europe's Grand Canyon makes for an incredible place for a motorcycle tour.
Transfagarasan, Romania: One of the highest roads in the Romanian Carpathian Mountains, offering stunning views and steep passes.
Corsica Island, France: This 'mountain island in the sea' is ideal for motorcycle tours. It is a popular place for bikers to gather for a road trip.
The German Alpine Road, Germany: This route offers beautiful scenery, fantastic roads, mountain passes, charming market towns, and incredible cultural history. So, it is no surprise the German Alpine Road is one of the most popular destinations for a motorcycle holiday.
The Black Forest High Road, Germany: Passing through Germany's stunning Black Forest, the Black Forest High Road is a bucket-list must. It truly is one of Europe's ultimate motorcycle paradises.
Your questions answered about the best motorcycle tours in Europe
If you still have questions, we have you covered! In this section, we've compiled some of our readers' most frequently asked questions and popular questions that have been asked online about this topic.
Which country in Europe is best for motorcycles?
Norway.
Can you ride a motorcycle through Europe?
Yes! Motorcycle tours are incredibly popular in Europe.
What do you need to travel in Europe on a motorcycle?
You will need a valid license, protective gear, compact luggage, and a GPS.
The routes on our list of top ten motorcycle tours in Europe are phenomenal. Hopefully, we have inspired you to take to the open road on two wheels, with either a self-guided or guided motorcycle tour.