Dreaming of the ultimate Italian road trip? From the country's major cities to its beautiful beaches and olive groves to medieval villages, there's so much to enjoy.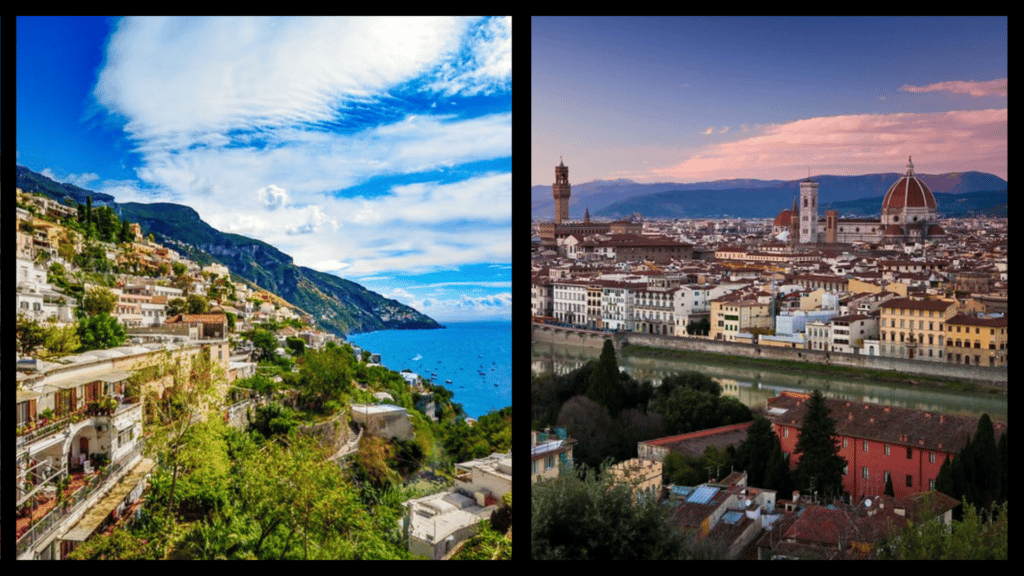 Wanting to road trip Italy but don't know where to begin? No worries! We are here with the ultimate Italy road trip guide, including tips, tricks, and the ultimate itinerary.
From the capital city of Rome to the coastal roads of the Amalfi Coast, the medieval town of San Gimignano to the stunning views of south Tuscany.
So, if you want to road trip Italy the right way, then read on. We are here with the perfect road trip guide for you.
Driving in Italy – what you need to know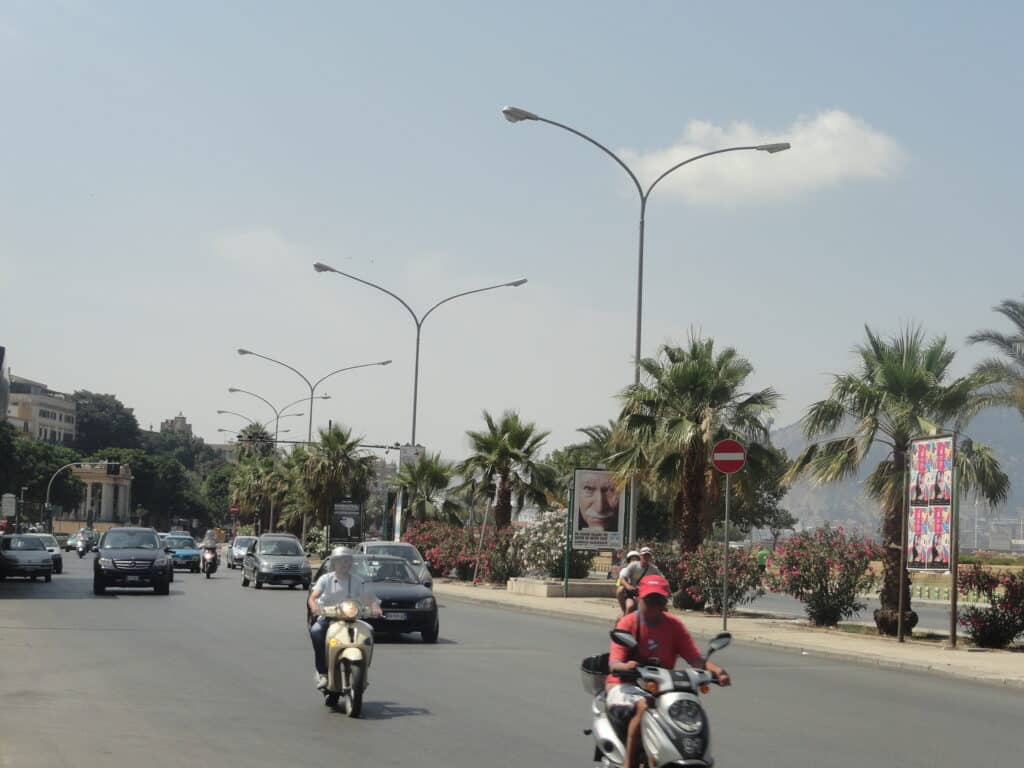 If you have ever been to Italy, you may have been put off driving on Italian roads. Known for its busy and narrow roads, you might be put off by the task of taking to the roads for yourself.
However, this is generally only the case in big cities such as Rome, Milan, and Naples. This is really no different from any other country around the world, so it should be nothing a confident and experienced driver can't handle.
Most of the country and coastal roads throughout the country are much quieter and much less daunting to drive. So, don't let the image of busy Italian cities put you off taking to the road on your Italy road trip.
Plus, if you'd prefer to avoid driving in major cities, you can always park at designated car parks or main train stations and navigate your way around the inner city by public transport.
Requirements for driving in Italy – abiding by the law
To drive in Italy, you must be aged 18 and over and hold a full, valid driver's license. Licenses from EU and EEA countries are accepted. If you are a non-EU citizen, you will require an International Driving Permit to drive on Italian roads.
Drivers are also required to carry proof of ID, such as a passport, a valid motor insurance certificate, and a V5 registration document if you are driving your own car.
It is also the law in Italy that drivers must carry a warning triangle, spare tyre, headlamp beam deflectors, and reflective jackets in case of breakdown.
Other laws that apply on Italian roads include the mandatory wearing of seat belts and the prohibition of drunk driving. It is also important to be aware of bus and bike lanes as these are illegal to drive in.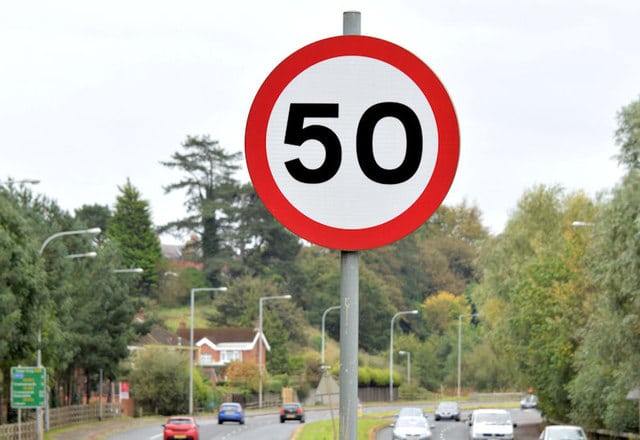 Speed limits in Italy are strictly enforced, and drivers who exceed these limits could be faced with a hefty fine. Additionally, mobile phones can only be used with a hands-free device.
There are also certain laws that apply to those travelling with children. It is illegal for children aged 12 and under to sit in the front seat of a vehicle, and children aged four and under must be harnessed in a proper child safety seat.
If you are planning to road trip Italy, it is important to abide by all of the traffic laws to ensure your Italy road trip runs as smoothly as possible. We also advise checking up-to-date information on the Italian Government website before you go.
Road trip Italy – the perfect road trip itineraries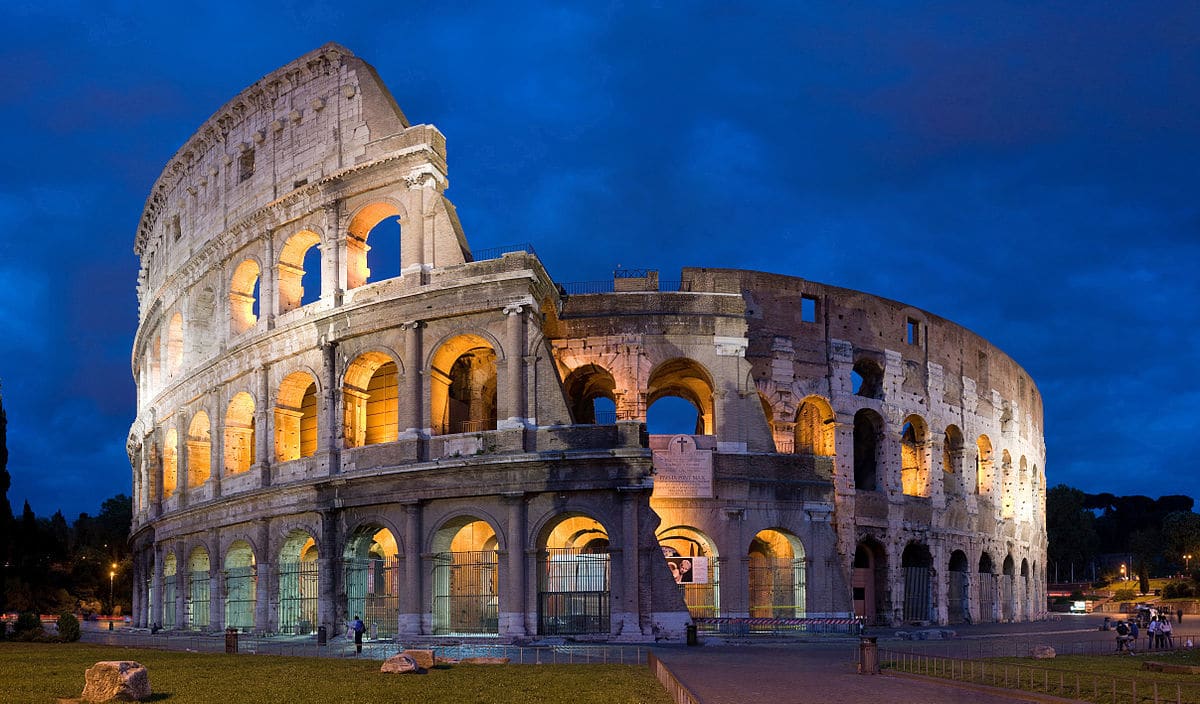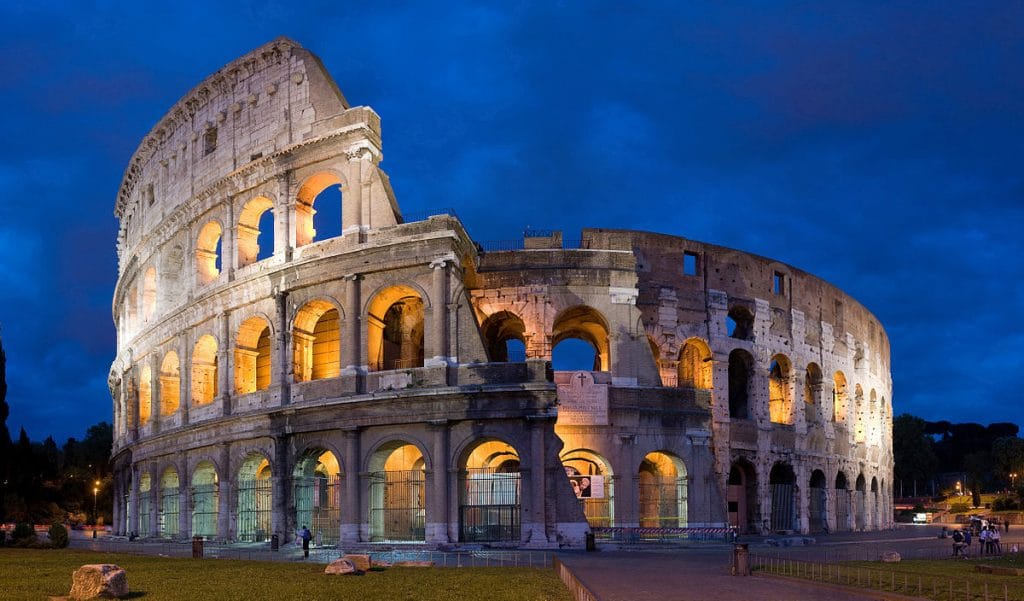 When it comes to Italy road trip itineraries, the possibilities are endless. As one of the most visited countries in Europe, there is so much to see and explore.
From the Amalfi Coast to Northern Italy, quaint hilltop villages with breathtaking views to the charming capital city of Rome, you will truly be spoilt for choice if you decide to road trip Italy.
Below, we will give you some options depending on what you want to see and do while you're here. From undertaking breathtaking coastal drives to checking out the historic city centres, we will have the perfect Italy road trip for you.
Discover the beautiful cities – for history, food, culture, and more
If you want to discover the beautiful cities of Italy for yourself, then there is no better place to start than Naples. Known as one of the country's major foodie cities, you can enjoy the very best Italian cuisine here.
After a couple of days, head north to the capital city of Rome. One of the most historic city centres in the world, you'll be spoilt for choice when it comes to historic sites to explore, including the Colosseum, a fantastic UNESCO World Heritage Site.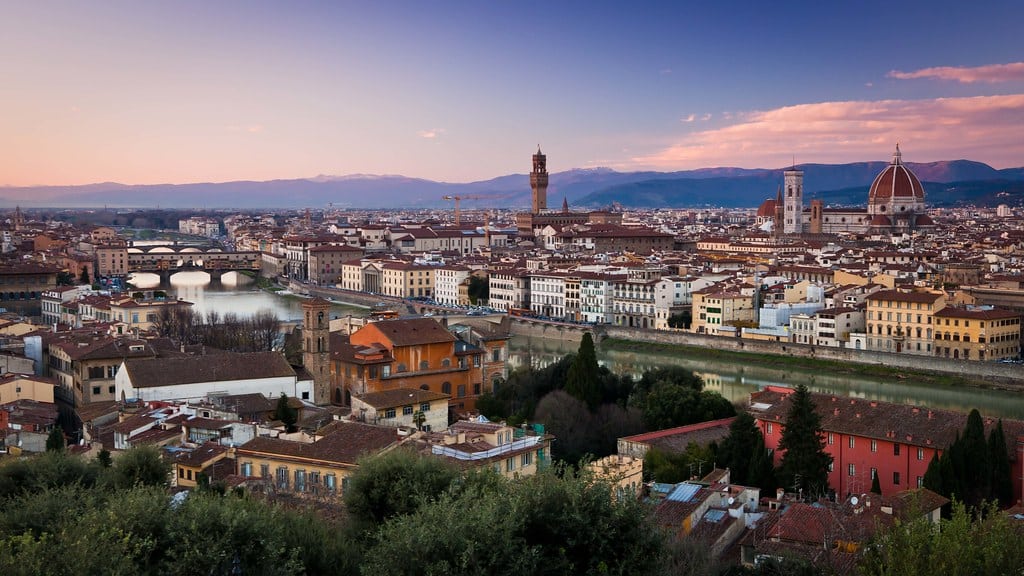 Next, continue north to Florence. Perhaps one of the most beautiful cities in the world, this is the perfect place to spend a relaxed few days, using the ultimate 2-day itinerary guide before heading northeast to Venice.
From Venice, continue your Italy road trip to the famous city of Verona. Here, you can take in the beautiful landscapes on your drive, making for the perfect road trip experience.
Finally, conclude your adventure in one of Italy's most bustling city centres, Milan. A centre of fashion and business in Northern Italy, Milan is the perfect place to end your journey around Italy's beautiful cities.
The ultimate coastal drive – discover the beautiful villages and stunning beaches of Southern Italy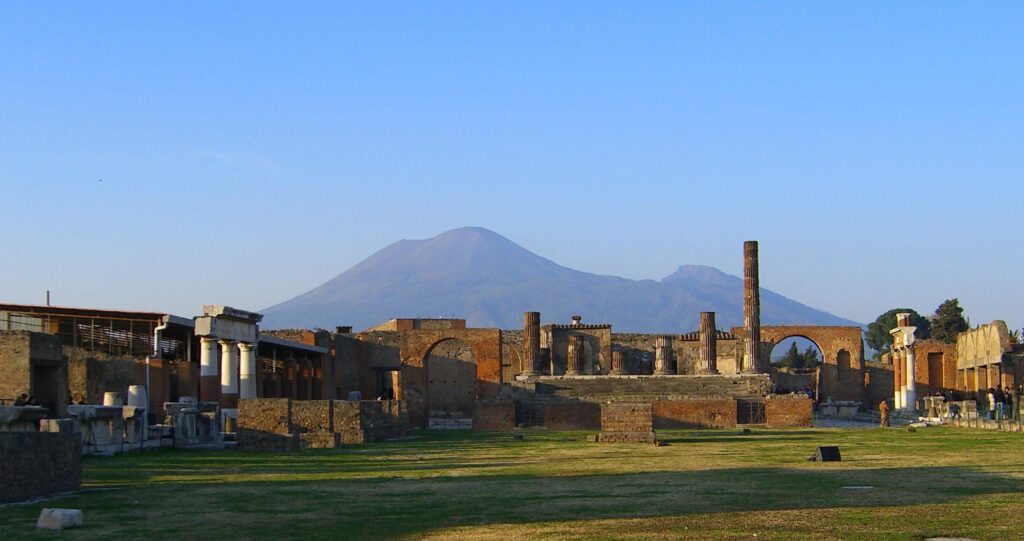 Northern Italy and Southern Italy are like two different worlds, both offering breathtaking views, picturesque villages, and historic sites.
If you want to road trip Italy but don't fancy taking on the city centres, this scenic drive is one of the perfect road trip itineraries for you.
Again, start your adventure in Naples and head south to check out the UNESCO World Heritage Site of Pompeii.
One of the most incredible historic sites in the world, you can see for yourself the impressive Mount Vesuvius that rises above the charming villages below.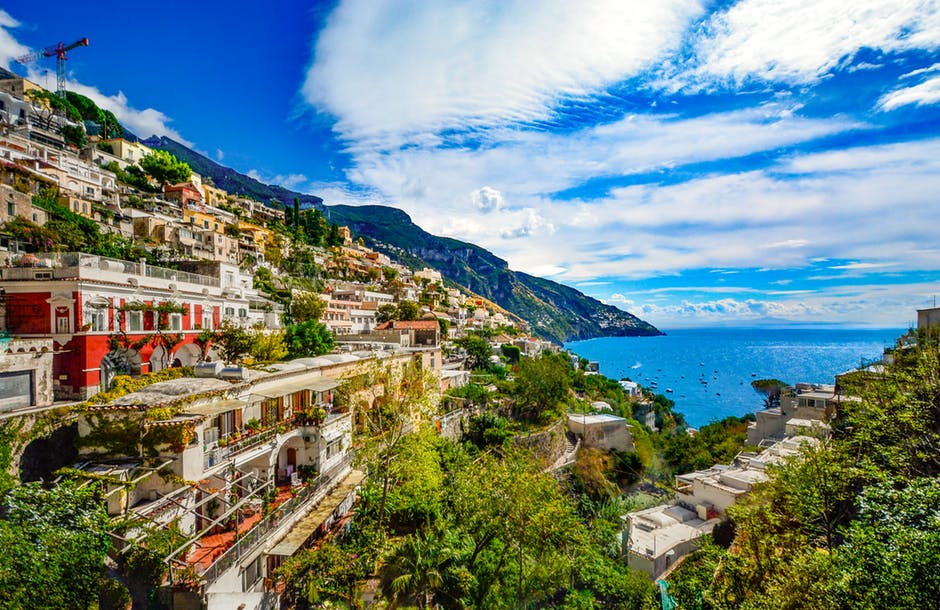 From here, continue your coastal drive along the picturesque Amalfi Coast. Known for its hilltop villages, beautiful beaches, and panoramic views, this Italy road trip is sure to be an experience you'll never forget.
Along the way, check out the beautiful towns of Praiano, Ravello, Sorrento, and Positano. Home to stunning beaches, fantastic restaurants, and amazing views, you won't want to leave.
While you're here, why not even take a boat trip out to Capri to experience Italian island life? After you've soaked up the beauty of the Amalfi Coast, continue your scenic drive south to Sicily.
Here, you can take a day trip out to the majestic Mount Etna, discover charming towns, take in amazing views, and sunbathe at seaside villages.
FAQs about an Italy road trip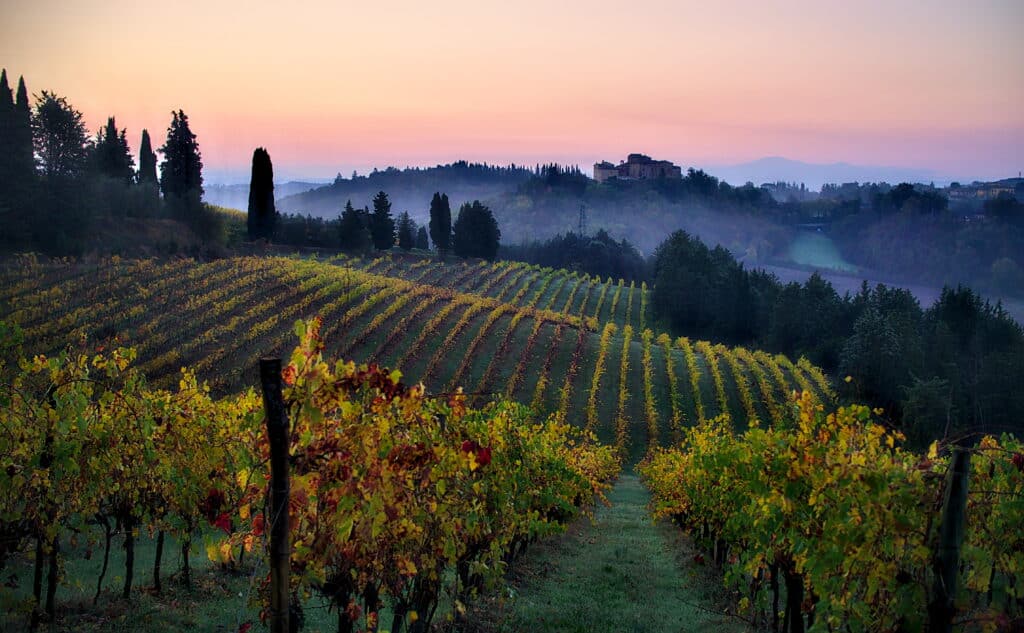 How long does it take to drive to Italy from the UK?
You can get a ferry from Dover to Calais, which takes about an hour and a half. From Calais, the drive to Milan will take around 11 hours. So, overall, the drive will take around 12 to 13 hours in total.
Why should you take a road trip through Italy?
There is so much to see and discover in Italy, so a road trip is the perfect way to discover this magical country.
From a scenic drive through south Tuscany in Northern Italy to stopping off in hilltop villages along the Amalfi Coast and taking in panoramic views along the way, Italy makes for the perfect road trip destination.
Is it safe to road trip Italy?
Yes! As long as you abide by road laws and ensure you are fully covered, it is extremely safe to road trip Italy.