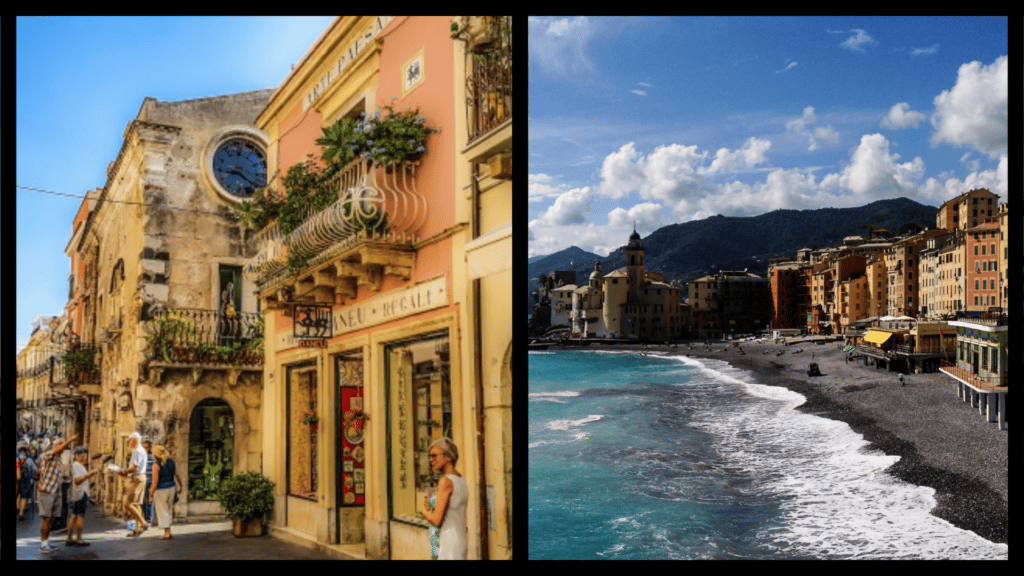 Ahh, Italy. The land of history, culture, pizza, pasta, and romance. There's so much to see and do across this charming southern European country.
From iconic attractions in the capital city of Rome to the beautiful towns dotted around the picturesque Lake Garda to the sandy beaches of southern Italy, we're sure there are already plenty of things filling your Italian bucket list.
Still, if you're looking for some more off-the-beaten-path experiences and secret spots that tourists often miss, read on. We're revealing our top ten hidden gems in Italy you need to experience.
10. San Fruttuoso, Metropolitan City of Genoa – for a beautiful sandy beach backed by a Benedictine Abbey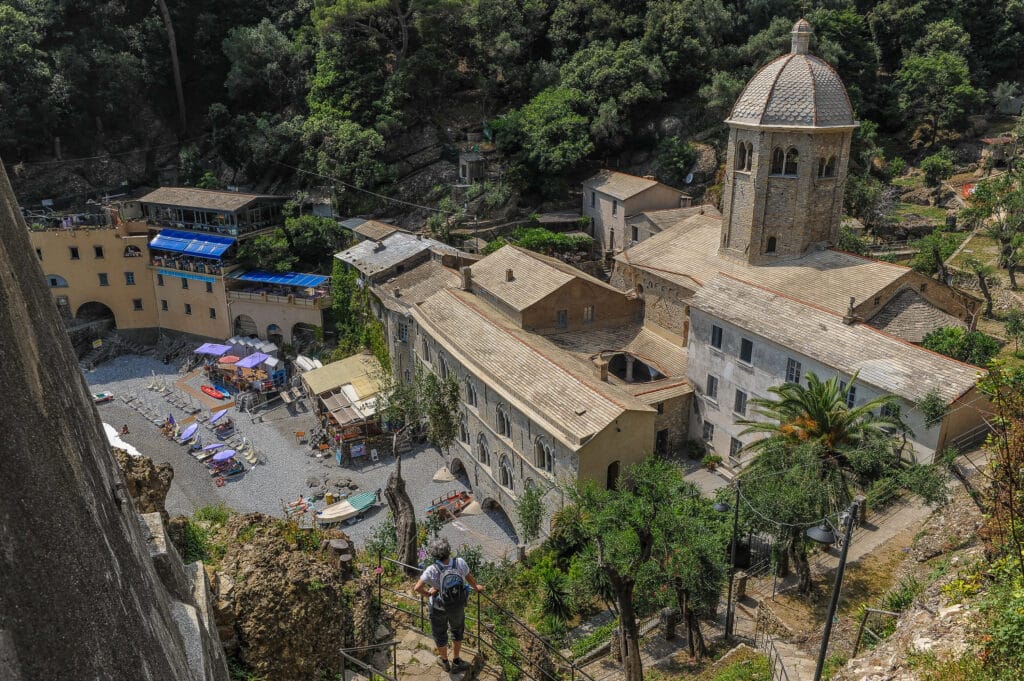 Hidden in the hills of the Italian Riviera, San Fruttuoso is truly one of the best hidden gems in Italy you need to experience.
Home to a sandy beach backed by a Romanesque Benedictine Abbey, this beautiful spot in northern Italy makes for the perfect day trip from Camogli or Portofino.
Only accessible by boat or by foot, this hidden spot never becomes overly crowded, making visiting a relaxing and enriching experience.
Address: San Fruttuoso, Metropolitan City of Genoa, Italy
9. Sirmione, Lombardy – a beautiful city on the shores of Lake Garda
Lake Garda is one of the most beloved tourist hotspots in northern Italy, with towns Peschiera, Riva, and Desenzano attracting hundreds of visitors every year as one of the most beautiful Italian lakes.
If you want to experience the beauty of this fantastic region without the busy crowds, we highly recommend Sirmione. Offering plenty of history, beautiful views, and fantastic eateries, this city is absolutely fantastic.
Address: Via Colombare, 3, 25019 Sirmione BS, Italy
8. Taormina, Sicily – for history and coastal views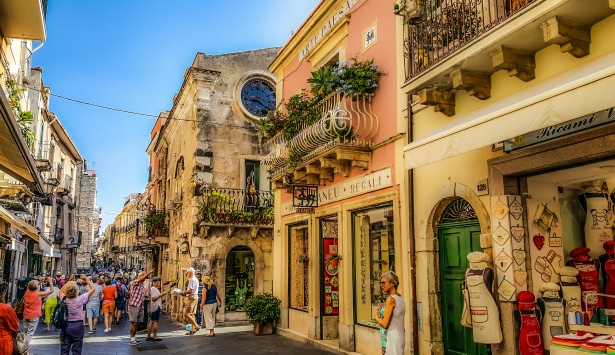 A charming town set atop a hill, located not far from the famous Mount Etna, Taormina is undoubtedly one of the best hidden gems of Italy and a top place to stay in Sicily.
This breathtaking Medieval town offers plenty to see and do, including the Teatro Antico di Taormina and the picturesque Isola Bella.
Address: Taormina, 98039 Metropolitan City of Messina, Italy
7. Modena, Emilia-Romagna – a charming and oft-overlooked Italian town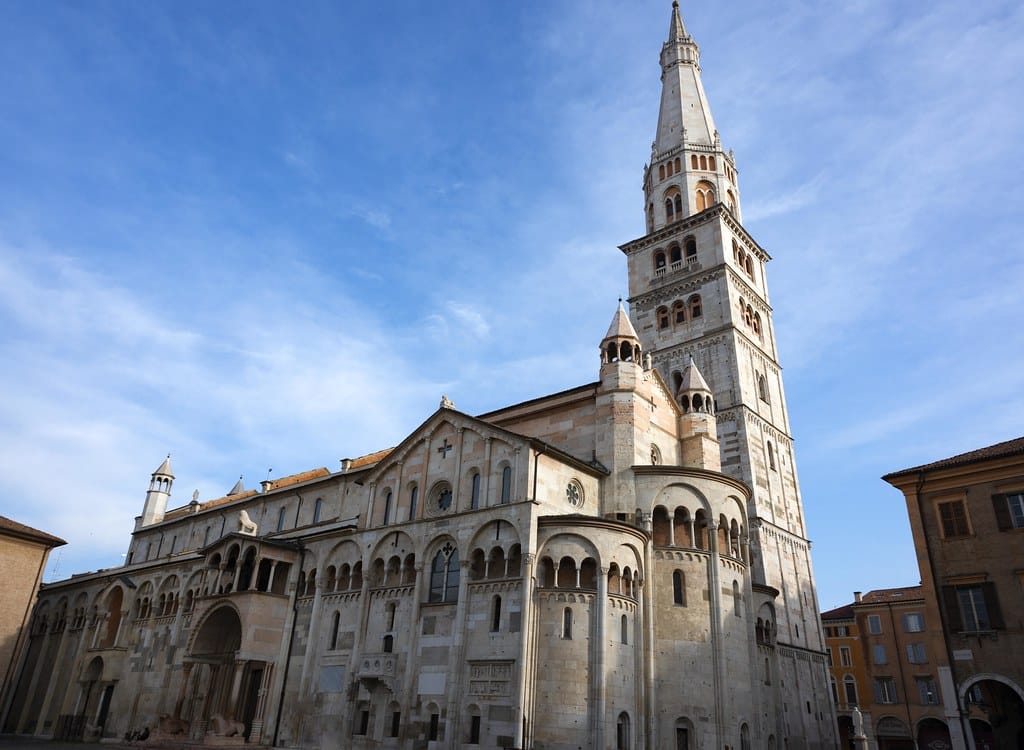 Located on the south side of the Po Valley, Modena is perhaps most renowned for its balsamic vinegar. However, many would not think to visit this beautiful city.
Perhaps one of the most underrated cities in Italy, Modena offers a historical feel and plenty to see and do. Plus, with its connections to the famous Ferrari, car lovers will want to make sure to visit.
Address: Modena, Province of Modena, Italy
6. Santa Severina, Calabria – a historic Italian village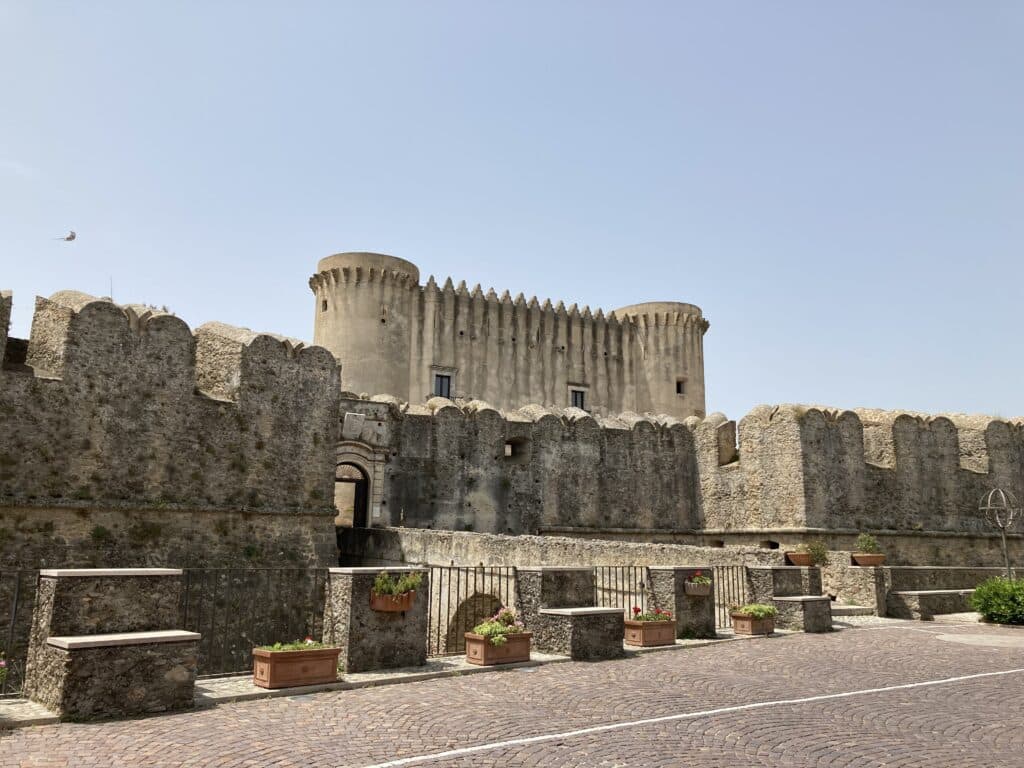 This ancient, medieval Italian village is a truly remarkable spot and an absolute must-visit for any history buffs.
Located in southern Italy, this is one of the most beautiful villages in the area that tourists often fail to notice. Offering glimpses of Byzantine, Norman, and Swabian rule, you could spend a couple of hours just strolling around to take in the majestic surroundings.
Address: Santa Severina, Province of Crotone, Italy
5. Camogli, Liguria – a beautiful coastal town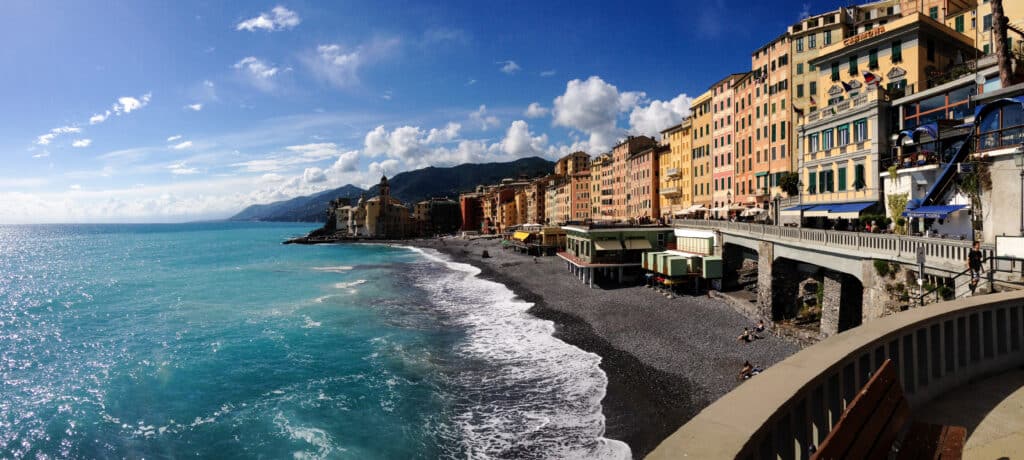 Known for its pebble beaches and narrow streets, Camogli is not dissimilar to the popular seafront towns of Cinque Terre.
The one major difference, however, is that Camogli flies under the radar of most tourists visiting the area. Thus, you can enjoy a more peaceful and relaxed experience at one of the best hidden gems in Italy.
Address: Camogli, Metropolitan City of Genoa, Italy
4. Tropea And Capo Vaticano, Calabria – the perfect day trip along the Calabrian Coast
A hidden gem of Calabria in southern Italy, paying a visit to Tropea and Capo Vaticano is the perfect way to escape the crowds along Italy's southern coastline.
Offering medieval charm, breathtaking views, and beautiful beaches, this area really does have everything you could ask for.
Address: 89861 Tropea, Province of Vibo Valentia, Italy
3. Lake Bracciano, Lazio – plenty to explore in the surrounding area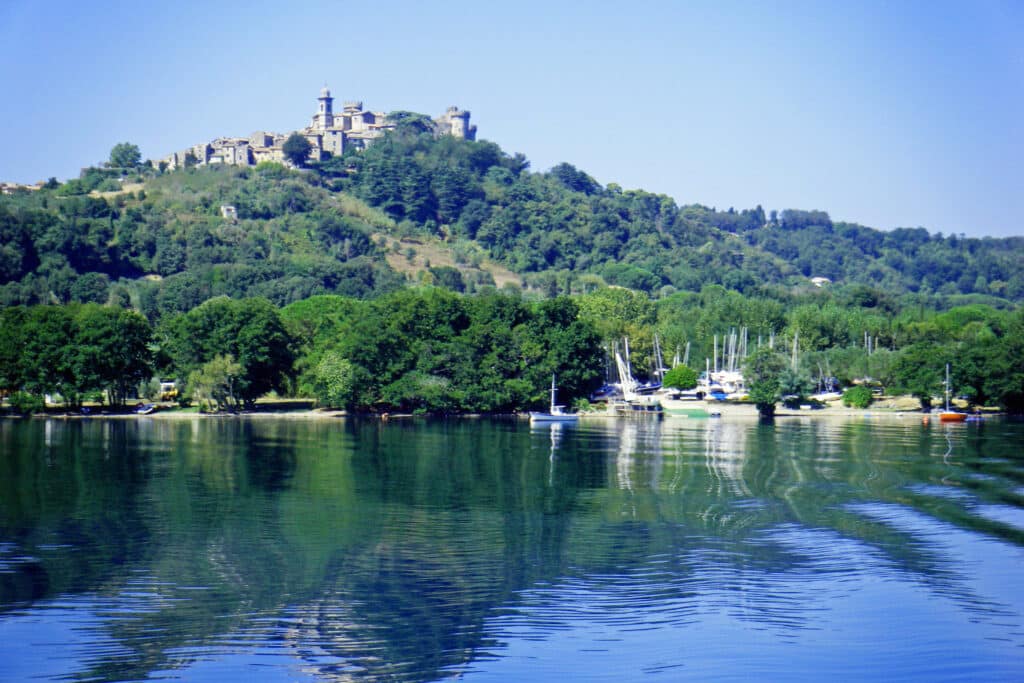 This beautiful and historic region often goes unnoticed by those visiting Italy. However, we can assure you that you won't regret checking out this fantastic region.
Surrounded by three beautiful towns, Anguillara Sabazia, Trevignano Romano, and Bracciano, which also boast a unique feel and medieval charm, you'll be spoilt for things to discover here.
Address: Metropolitan City of Rome, Italy
2. Lake Maggiore, Piedmont and Lombardy – for stunning views of northern Italy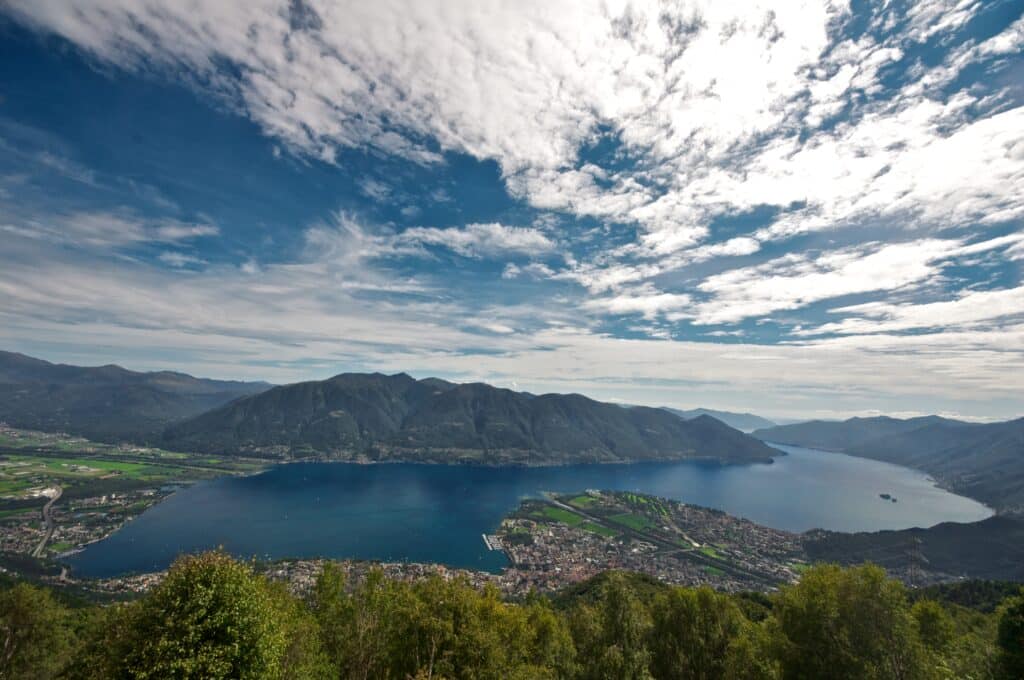 The second largest lake in Italy, Lake Maggiore is a much quieter alternative to popular spots such as Lake Garda and Lake Como.
Bordering Switzerland and set at the foot of the Alps, you can enjoy some of the most incredible views of northern Italy. Plus, the lake is located just over an hour and a half from Milan, making it the perfect day trip from the busy city.
Address: Lake Maggiore, Italy
1. Procida Island, Campania – for beautiful views just off the coast of one of the most famous Italian cities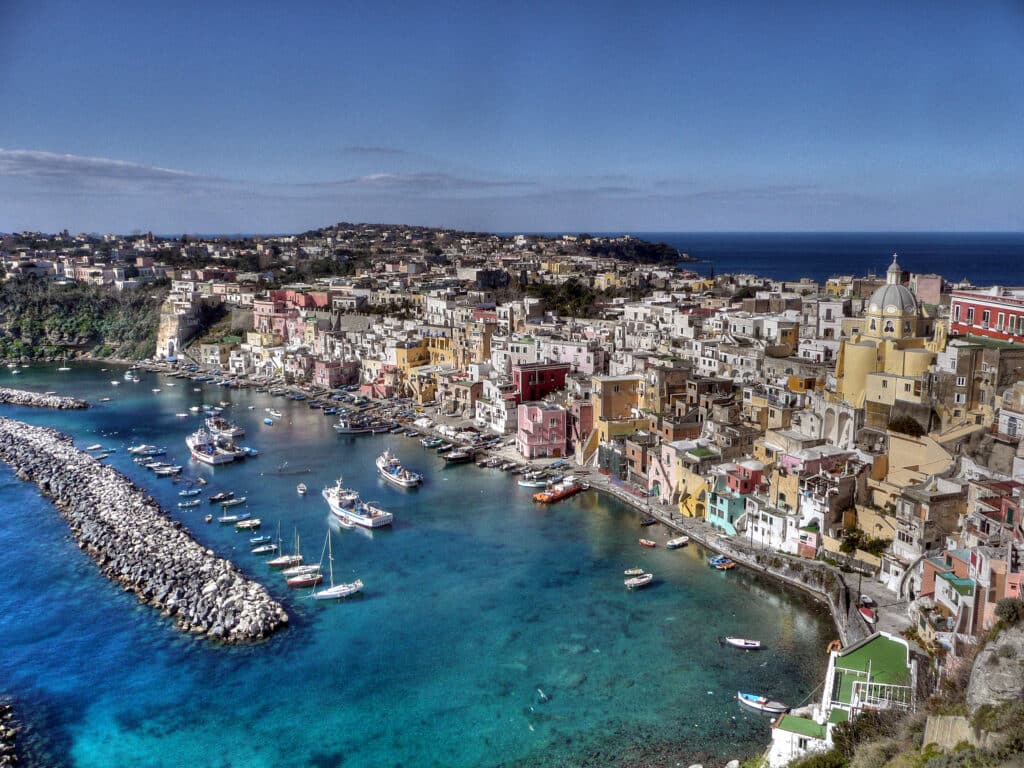 Set just off the coast of Naples, Procida Island may not be a hidden gem for much longer as it was recently awarded the coveted Capital of Culture Award for Italy.
One of the most colourful islands in southern Italy, this stunning spot often flies under the radar in favour of other more famous locations. However, with its cobbled streets, amazing views, and relaxed vibes, it is the perfect day trip to take from Naples.
For us, Procida Island is undoubtedly one of the best hidden gems in Italy you need to add to your bucket list.
Address: 80079 Procida, Metropolitan City of Naples, Italy
Notable mentions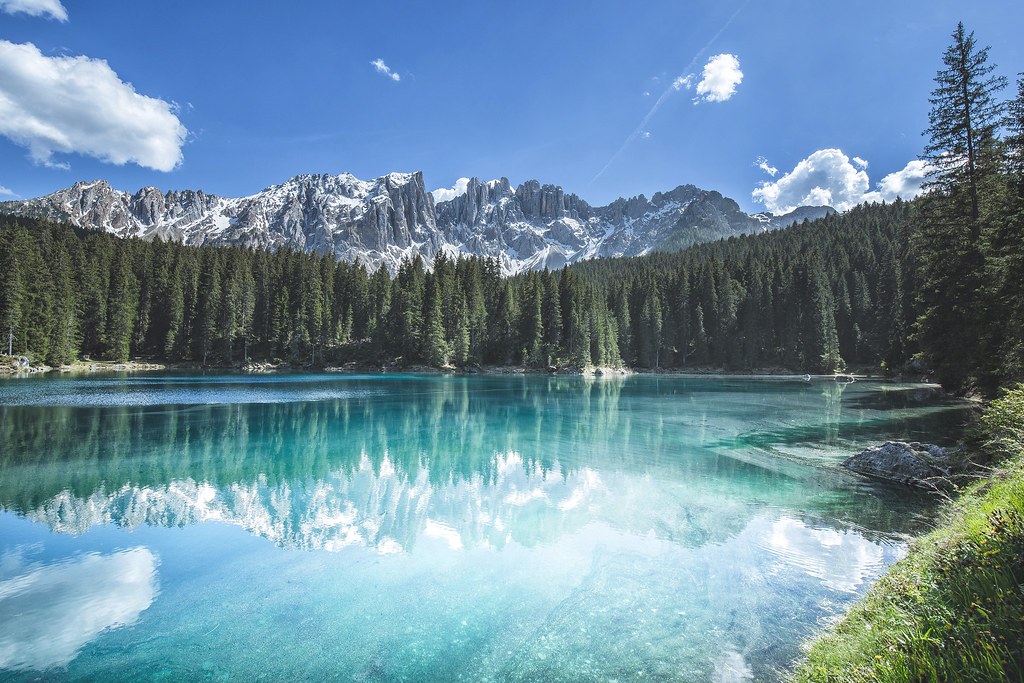 Lago di Carezza, Dolomites: For some of the most spectacular views of Italy's Dolomites region, we highly recommend visiting Lago di Carezza.
Val Di Noto, Sicily: Listed as a UNESCO World Heritage Site, Val Di Noto is a picturesque town that featured in the popular Netflix show Chef's Table.
Burano Island, Venice: Located close to one of the most iconic Italian cities, the colourful Burano Island is worth a visit while in Venice. Various other nearby islands, such as Murano, known for its glass, are also worth visiting.
Where in Italy is not touristy?
Italy is one of the most-visited countries in Europe. So, our favourite hidden gems of Italy listed above will offer you a quiet escape from the crowds.
What is the prettiest part of Italy?
From the olive groves of Tuscany to the coast of southern Italy, the medieval towns dotted around the country to the breathtaking lakes and mountains of the Alpine region, it's impossible to choose the prettiest part of Italy.
What is the most beautiful town in Italy?
For us, Florence is one of the most beautiful cities in Italy. Riomaggiore, just an hour from Florence, is often named one of the most beautiful towns.