Italy is a hotspot for many reasons, and being the land of wine is certainly one of them. So, let us guide you towards the absolute best wine regions Italy has to offer.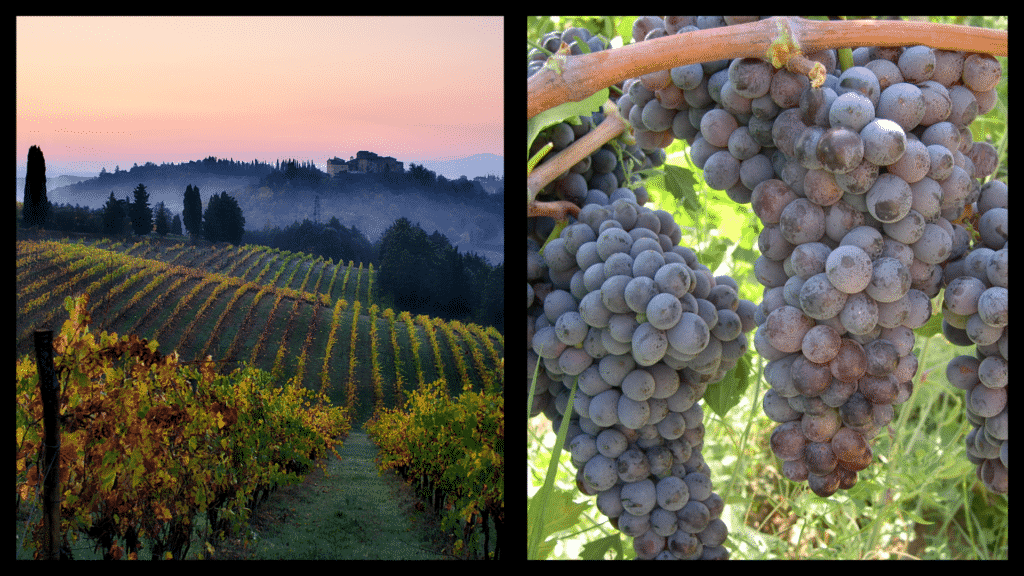 Not only is Italy internationally famous for its incredible cuisine, but it is, in fact, the world's largest producer of wine.
Wine is even produced in every region of the country, thanks to the Mediterranean climate. So, you won't miss a wine tasting opportunity no matter where you choose to visit.
From Vin Santo to Pinot Blanc, Pinot Noir to Pinot Nero, rosé wine to red wines, there are so many Italian wine types to choose from that you'll be spoilt for choice.
Winemaking is embedded in Italy's heritage, and you can find some of the oldest wine regions in the world there. But which ones are worth a visit?
If you're a fan of Italian wines, we are here to unveil the top ten best wine regions of Italy to visit. That way, you can really make the most of your trip, learn more about the culture, and take home some great memories – and some delicious Italian wines, of course.
10. Trentino-Alto-Adige, South Tyrol – the northernmost wine region in Italy

On the border with Austria, this is the northernmost wine region in Italy. It is also the only region that has seen its planted vines grow significantly in the past 25 years.
You will find many traditional wines being produced here, such as Sauvignon Blanc, Pinot Grigio, and Pinot Noir. So, it is a perfect stop off and one of the best wine regions of Italy to visit to try a mix of everything.
Address: Trentino-Alto-Adige
9. Lombardy – the home of Italian Champagne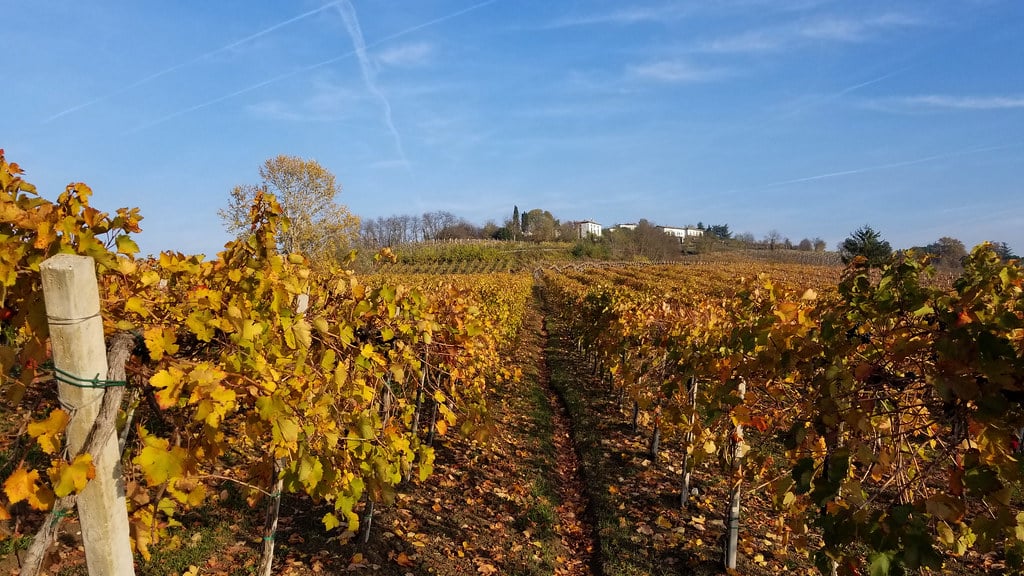 Located in northern Italy, Lombardy is blessed with perfect microclimates like some other regions in the country.
This area is most notable for its sparkling wines, including the Italian 'champagne' called Franciacorta. The Pinot Noir wines of Oltrepò Pavese, also known as Pinot Nero in the area, are some of the most popular wines from the area.
Address: Lombardy, Italy
8. Sicily – known for its aromatic whites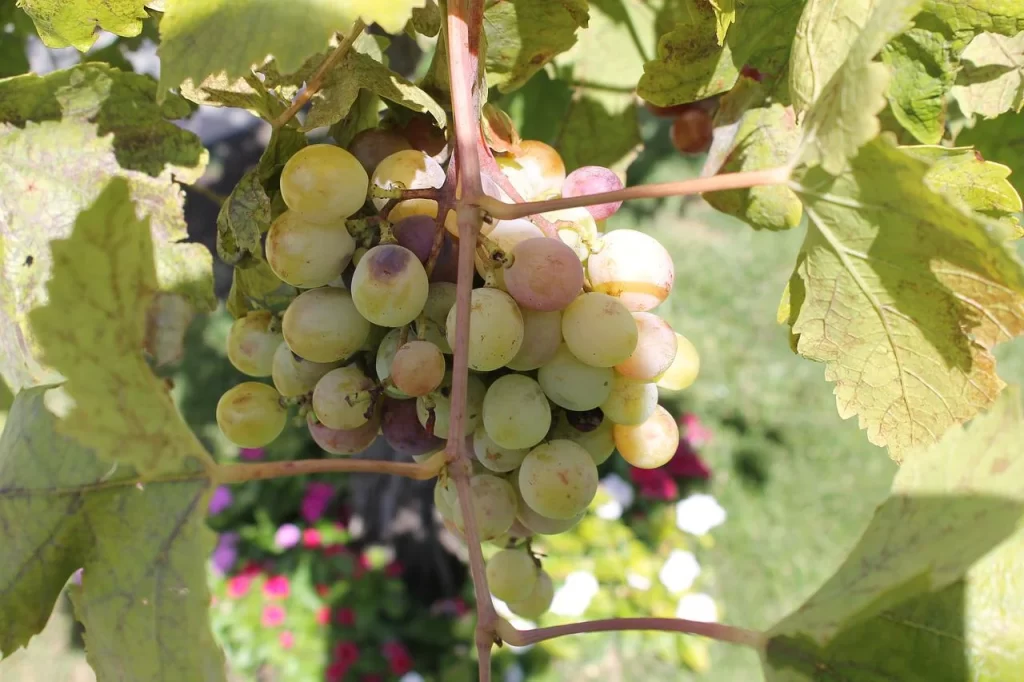 Sicily is not just the largest island in the Mediterranean Sea. Rather, it is one of the best wine regions in Italy to visit.
The area produces both red and white wine, but its fruity and aromatic white wines are what draw people to the island.
Perhaps underrated when it comes to Italian wine regions, the Sicilian island of Pantelleria produces some fantastic sweet wine. Highly recommended Sicilian wines include Nero D'Avola varieties.
Address: Sicily, Italy
7. Puglia – one of the main players in Italian wine production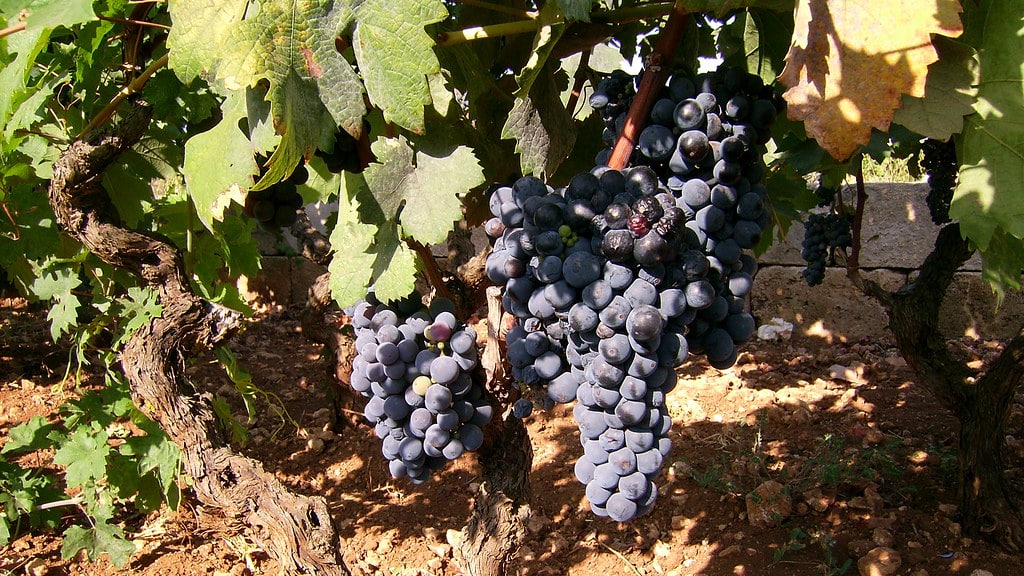 This wine region in the southern part of the country is famous for producing the largest quantities of Italian wine due to its perfect weather conditions and rich soil.
It is a beautiful place to visit and to taste some local wines, including its delicious red wines Primitivo and Malvasia Nera, to name but a few.
Address: Puglia, Italy
6. Veneto – the home of Prosecco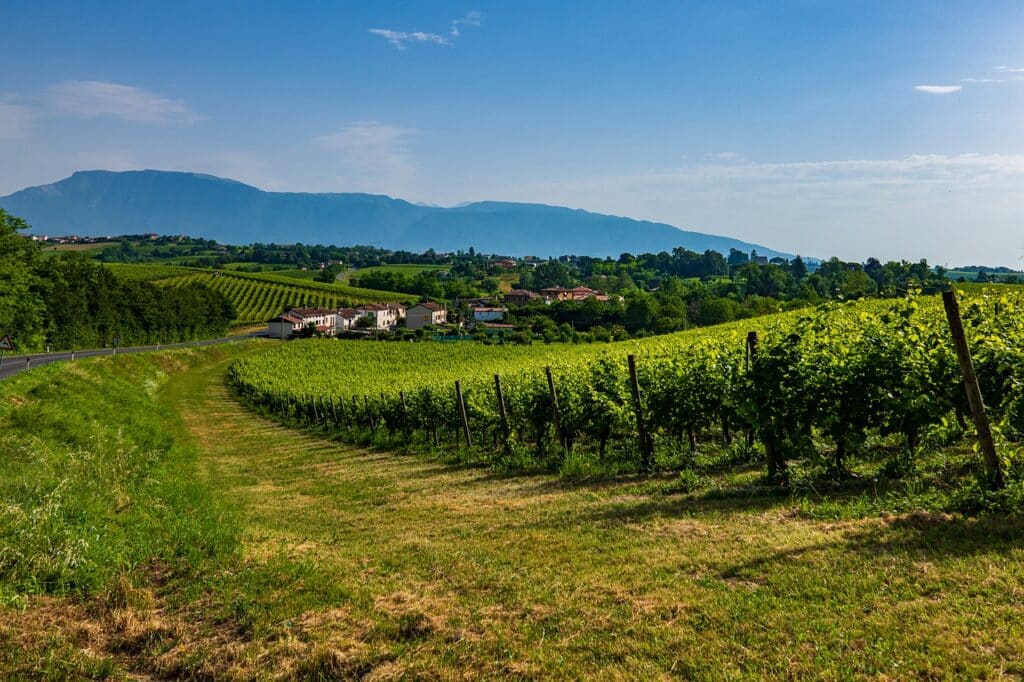 This region, which is home to the famous city of Venice, might not ring a bell. However, the wine it produces certainly will.
Prosecco, the signature sparkling wine that appears at many celebrations and events worldwide, is made here. To be classed as 'Prosecco', 85% of the drink has to be made from the local Glera grape.
This Italian wine region also produces varieties, including Pinot Grigio.
Address: Veneto, Italy
5. Emilia-Romagna – one of the best wine regions of Italy to visit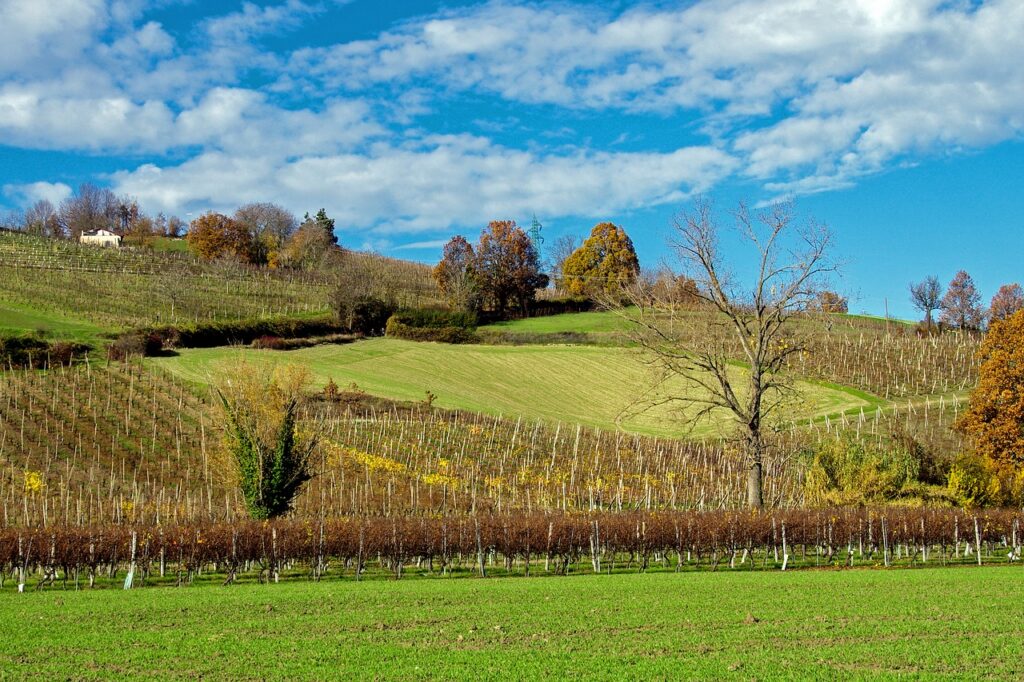 In the northeast of the country, you will find a great region for both red and white wines, with its perfectly rich and fertile soils.
Emila-Romagna is considered to be the country's most bountiful wine region.
Address: Emilia-Romagna, Italy
4. Sardinia – the renowned island region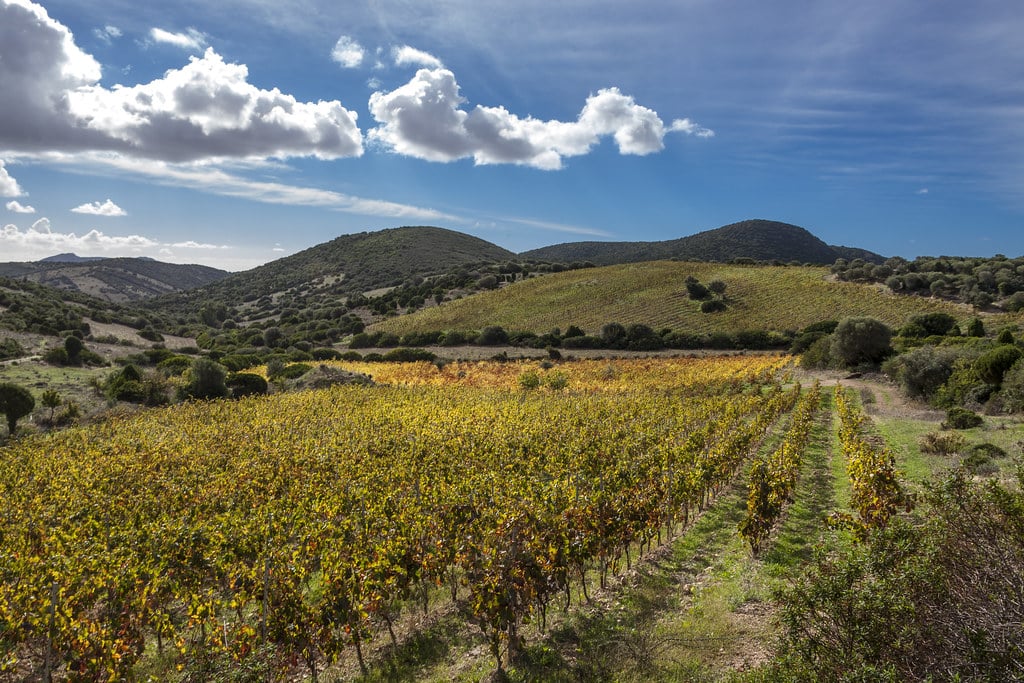 If you are visiting Italy, chances are you will detour to the fabulous island of Sardinia.
The island is not just home to some fantastic landscapes but also the Grenache grape, which is behind some of the island's finest wines.
Address: Sardinia, Italy
3. Umbria – the best in central Italy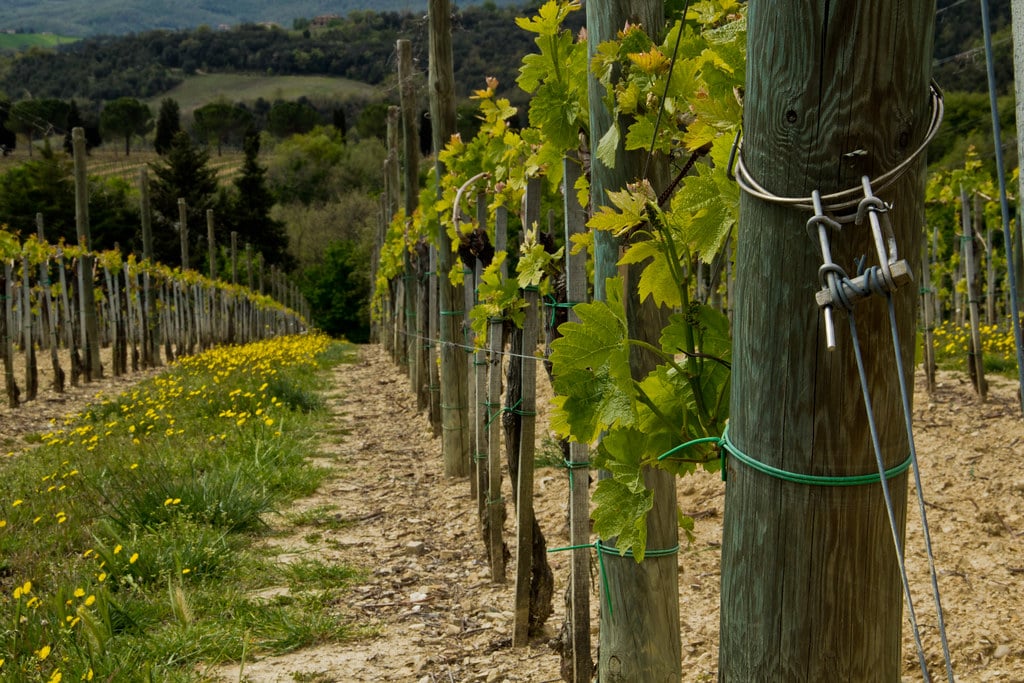 In the centre of the country, you will find Umbria, a famous wine region that is notable for its Orvieto wine.
Orvieto is a crisp and peach white wine and one of the best known in the region.
Address: Umbria, Italy
2. Tuscany – the world's most notable wine region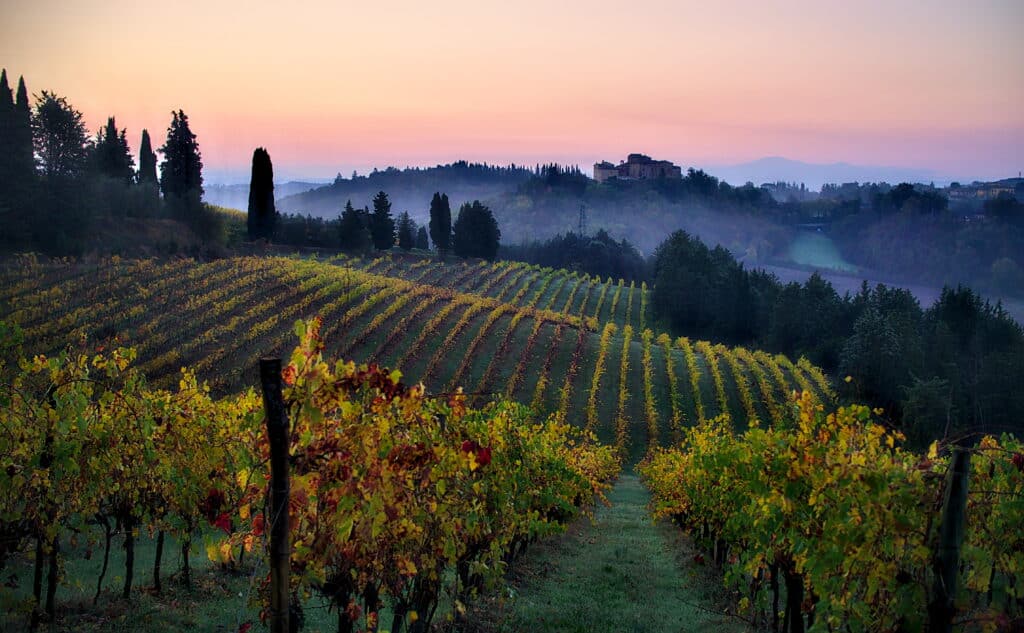 Probably the most famous wine region in Italy and perhaps Europe has to be Tuscany, thanks to the Sangiovese grape grown in the area.
Tuscany's delicious varieties and rolling green hills make it a top spot for wine lovers. Be sure to try Chianti and Brunello di Montalcino, a few of the famous wines in this region.
Tuscan wines are regarded as some of the best in the world. Thus, making this region a must-visit for wine lovers, especially if you're a fan of sweet wine. We highly recommend trying Vin Santo!
Address: Tuscany, Italy
1. Piedmont Region – the best of the best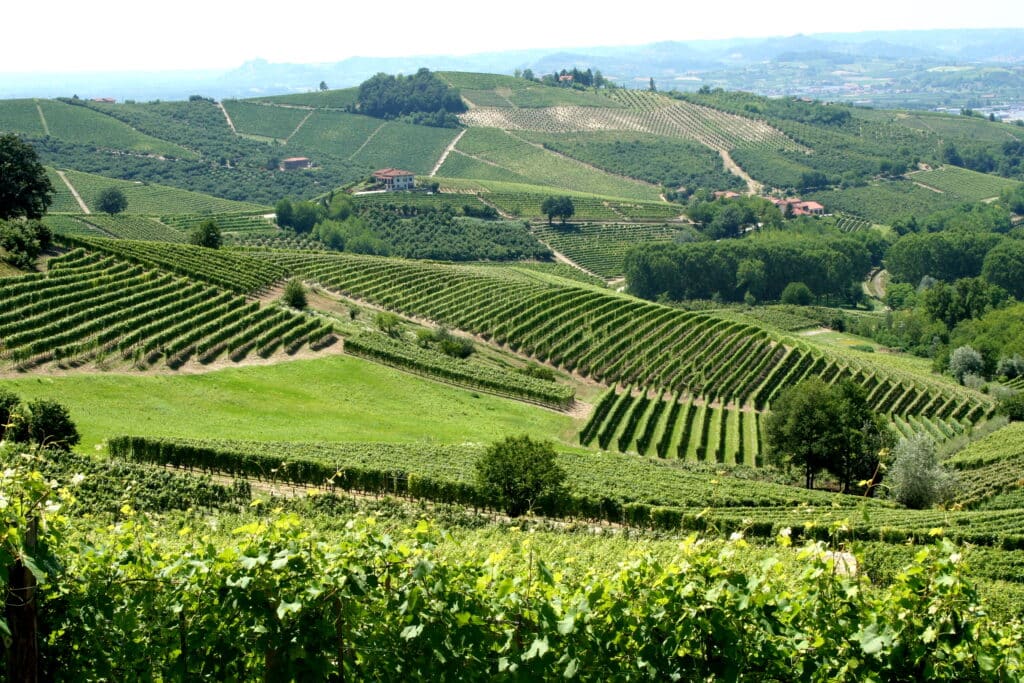 Considered to have the best wine in Italy, this is a region you should not miss out on if wine is your thing.
Here, at the bottom of the majestic Italian Alps, you will find wineries producing wine with the famous Nebbiolo grapes and the red wine varieties, Barolo and Barbaresco, are the ones to look out for.
Address: Piedmont, Italy
Well, if this didn't leave you craving a glass of wine, we don't know what will.
So, if you are planning a trip to Italy anytime soon, you know exactly where to begin your wine adventure with the ten best wine regions of Italy to visit.
Notable mentions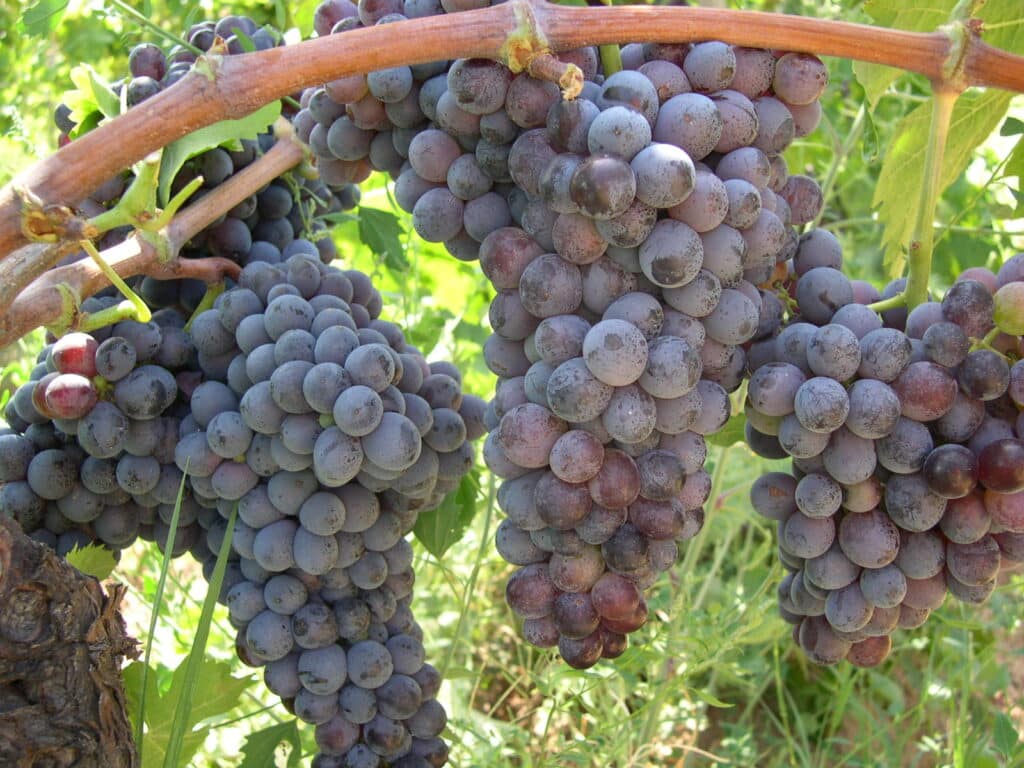 Friuli-Venezia Giulia: Friuli-Venezia Giulia is home to the largest share of white wines in any Italian wine region. The region has over 30 types of white grape, including Sauvignon Blanc, Riesling, Pinot Bianco, Pinot Grigio, Chardonnay, Pinot Noir, Cabernet Sauvignon, Merlot, and more.
Calabria: Similarly to Sicily, Calabria is another southern region that is often overlooked when it comes to Italian wine regions. However, the area produces plenty of Italian grape varieties and a wide range of popular wines, including Greco di Bianco.
Campania: Thanks to the area's Volcanic soil, Campania produces a wide range of grape varieties, including Aglianico and Fiano. Wines produced in the area include Greco di Tufo.
FAQs about the best wine regions in Italy
Where are the two best wine regions in Italy?
For us, Piedmont and Tuscany are the two best wine regions in Italy.
What are the best wines in Italy?
Really that depends on your individual taste buds. However, Barbera d'Alba, Chianti Classico, and Barolo are considered among the best Italian wine varieties.
What is the most famous wine in Italy?
Barolo or Prosecco are some of the most famous wines in Italy.