These vegetarian-friendly restaurants are some top choices when in the city of Toronto, guaranteed to tickle your taste buds.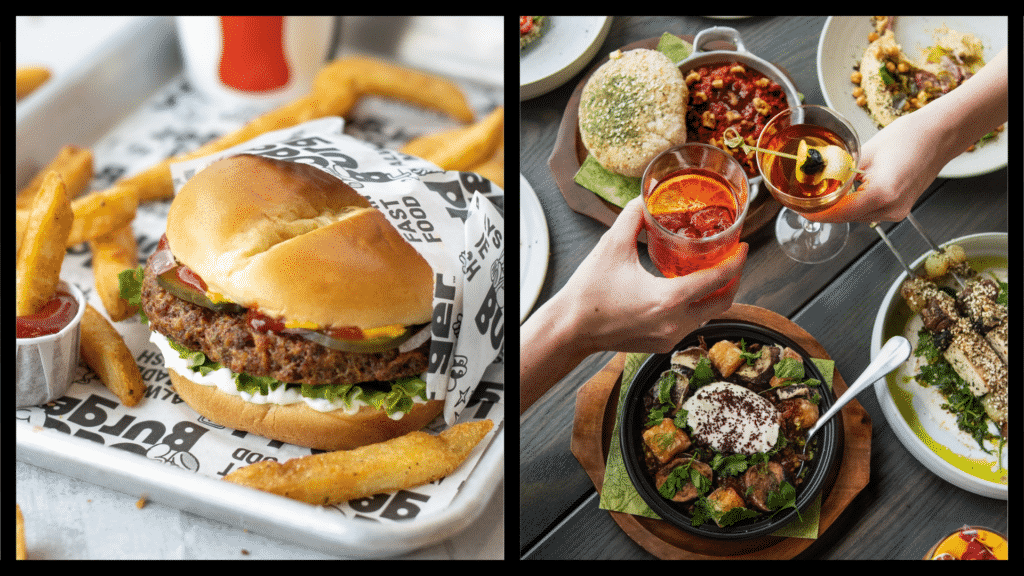 If you are a vegetarian in Toronto, you are going to want to try these spots for some delicious veggie dishes.
Toronto is an international city with a range of eateries, bars, and restaurants, all with various themes, culinary styles, and, of course, suitability for many dietary lifestyles.
So, if you are a vegetarian looking for your next scrumptious snack, then keep your eyes peeled for these ten best vegetarian restaurants in Toronto below.
10. Brar Sweets Indian Restaurant – for a delicious Indian selection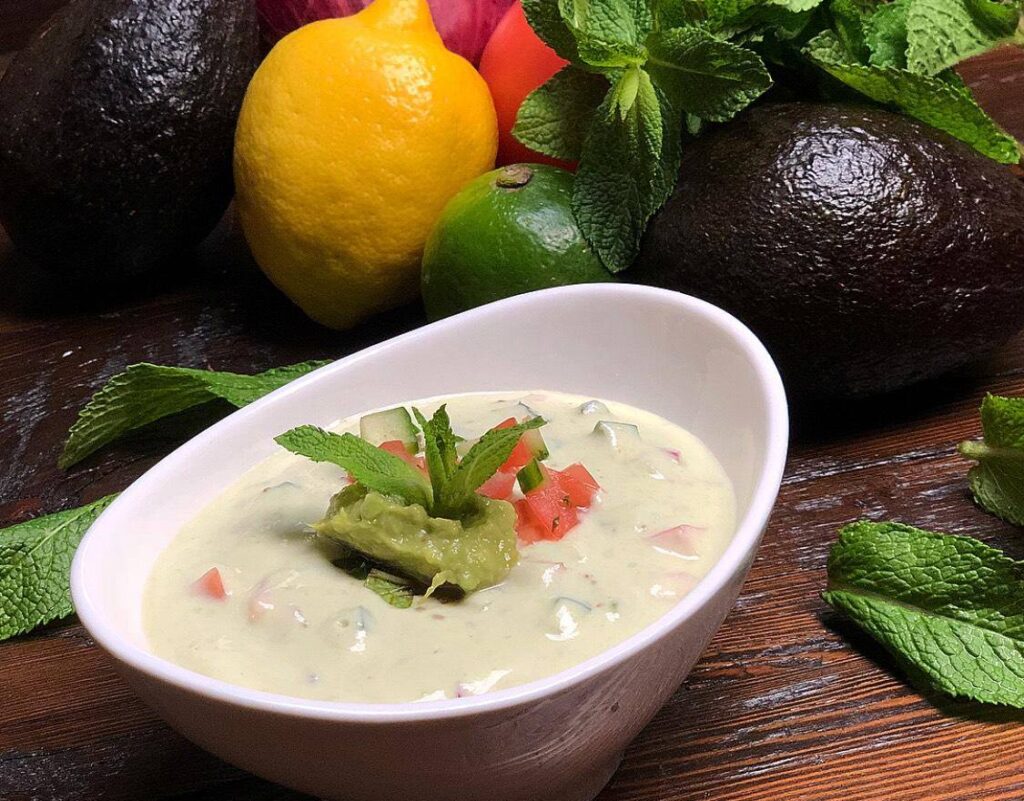 Everyone knows that Indian restaurants are always a great choice for vegetarians, serving delicious favourites without the meat, and Brar Sweets Indian Restaurant is no exception.
You can choose from the generous a la carte menu or opt for the buffet if you are feeling the hunger. Either way, you will be satisfied with the options here.
Address: 199 Advance Blvd Unit 13, Brampton, ON L6T 4N2, Canada
9. Parka Food Co. – for a healthy comfort food classic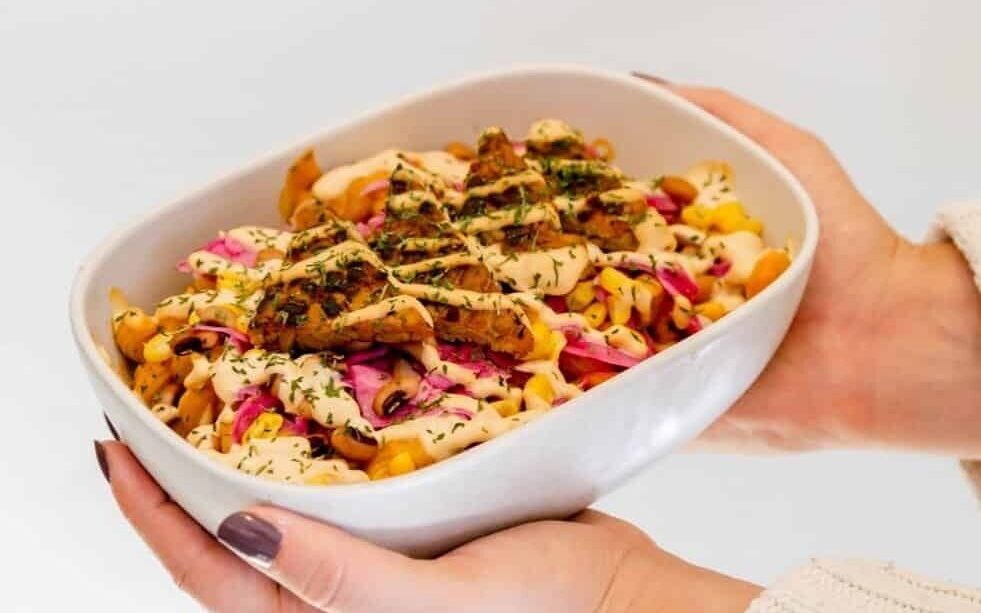 For vegetarian food and plant-based favourites, such as mac and cheese, classic burgers, cauliflower wings, wraps and meat(less) balls, Parka Food Co. has to be a top choice.
Here, comfort food just got a hell of a lot healthier, tastier, and, most importantly, guilt-free. Plus, there are multiple stores around the city to choose from.
Address: 424 Queen St W, Toronto, ON M5V 2A7, Canada
8. Kupfert & Kim on Spadina – for health-focused food and delicious vegetarian dishes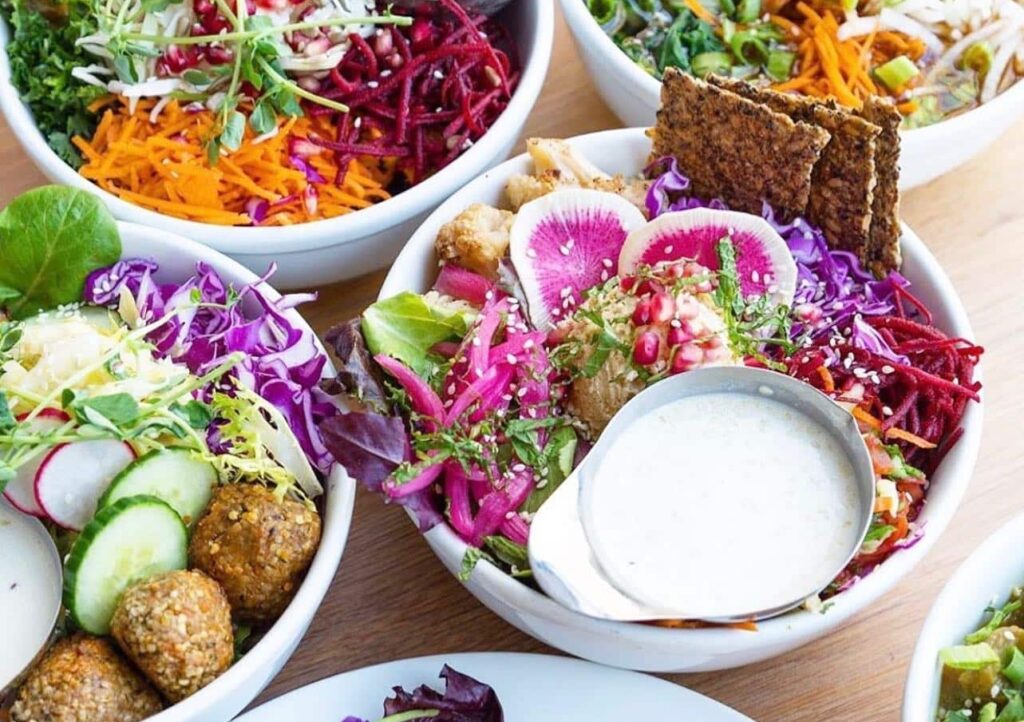 This fantastic health-inspired restaurant features a completely plant-based menu, from breakfast food options to salad and grain bowls, making it one of the best vegetarian restaurants in Toronto.
Some of the vegetarian dishes and wheatless options to tickle your fancy include the Guac Burger, the Gluten-Free Waffles, the Cauliflower and Tahini rice bowl. Your body will thank you for all the delicious vegetarian food on offer here!
Address: 140 Spadina Ave., Toronto, ON M5V 2L4, Canada
7. La Bartola – a plant-based Mexican restaurant with plenty of vegetarian dishes
For Mexican delicacies made vegetarian and vegan-friendly, as well as delicious cocktails to enjoy, this fashionable joint in Toronto has to be an option.
Their Mexican vegan menu means you can have your pick of the lot, and believe us, it will be hard to choose. Try your favourite Mexican dishes with a vegan twist.
Address: 588 College St, Toronto, ON M6G 1B3, Canada
6. Hello 123 – the place for tapas with a vegan twist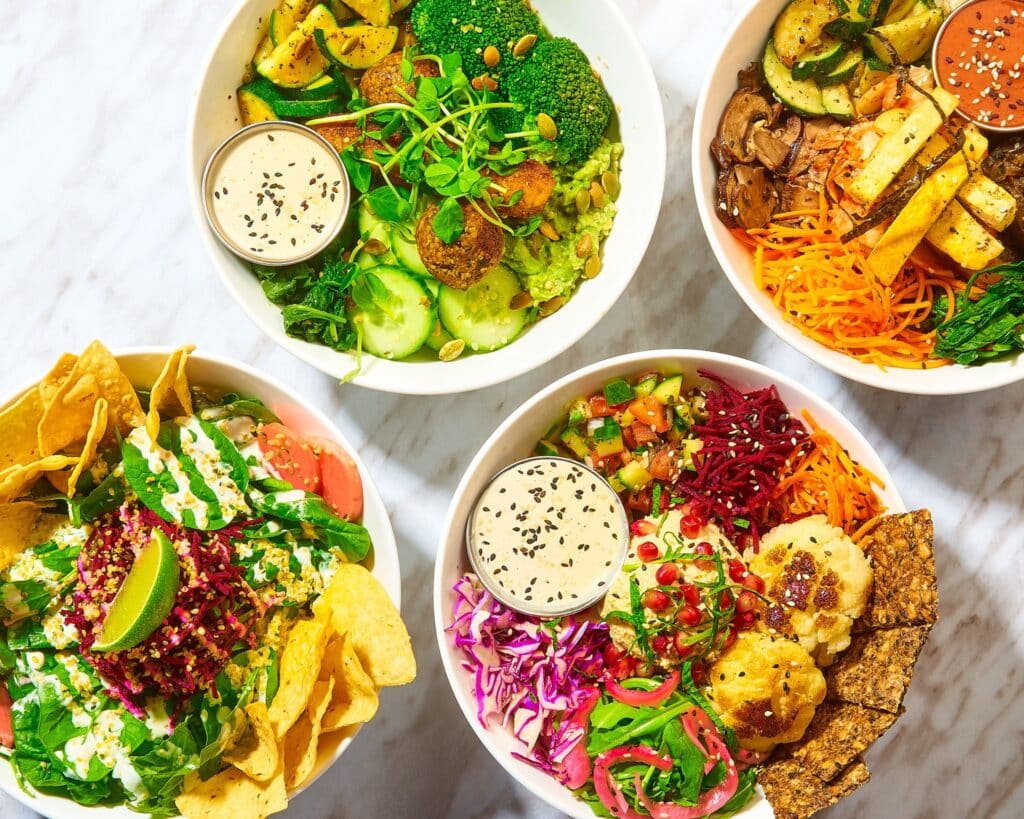 This is the kind of chilled place you can go for brunch and end up staying for evening sundowners with friends. That is certainly nothing to complain about.
Here, you will be treated to a menu with a range of fresh smoothies and smoothie bowls, incredible all-day brunch options, salad bowls, and classic dishes such as scrumptious meat-free burgers.
You can also try their most popular dishes like lasagne and coconut curry.
Address: 1122 Queen St W, Toronto, ON M6J 1H9, Canada
5. Urban Herbivore – one of our favourite spots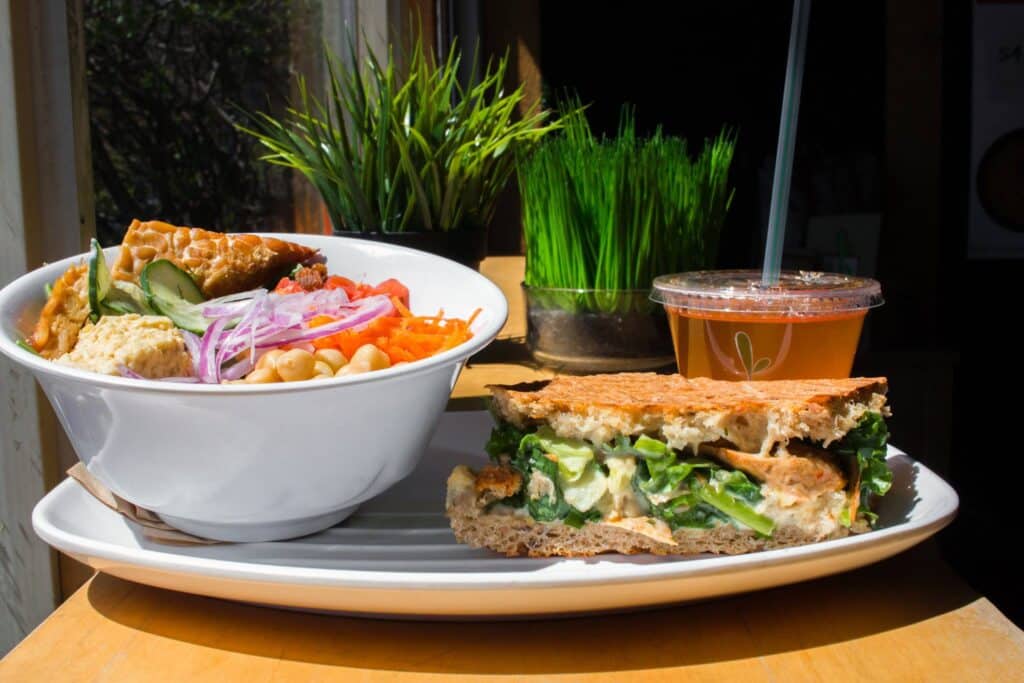 For 'Modern Canadian Herbivorous Cuisine' made meat-free, this is one of our favourite spots. Using 'fake meats' and vegan cheeses, you'd be fooled into thinking the food here isn't veggie.
You can find menu items such as BBQ Tofu sandwiches, Char-Broiled Classic Burgers, and a range of awesome salad bowls. Thus, making this one of the best vegetarian restaurants in Toronto.
Address: 64 Oxford St, Toronto, ON M5T 1P1, Canada
4. Odd Burger – for a guilt-free quick bite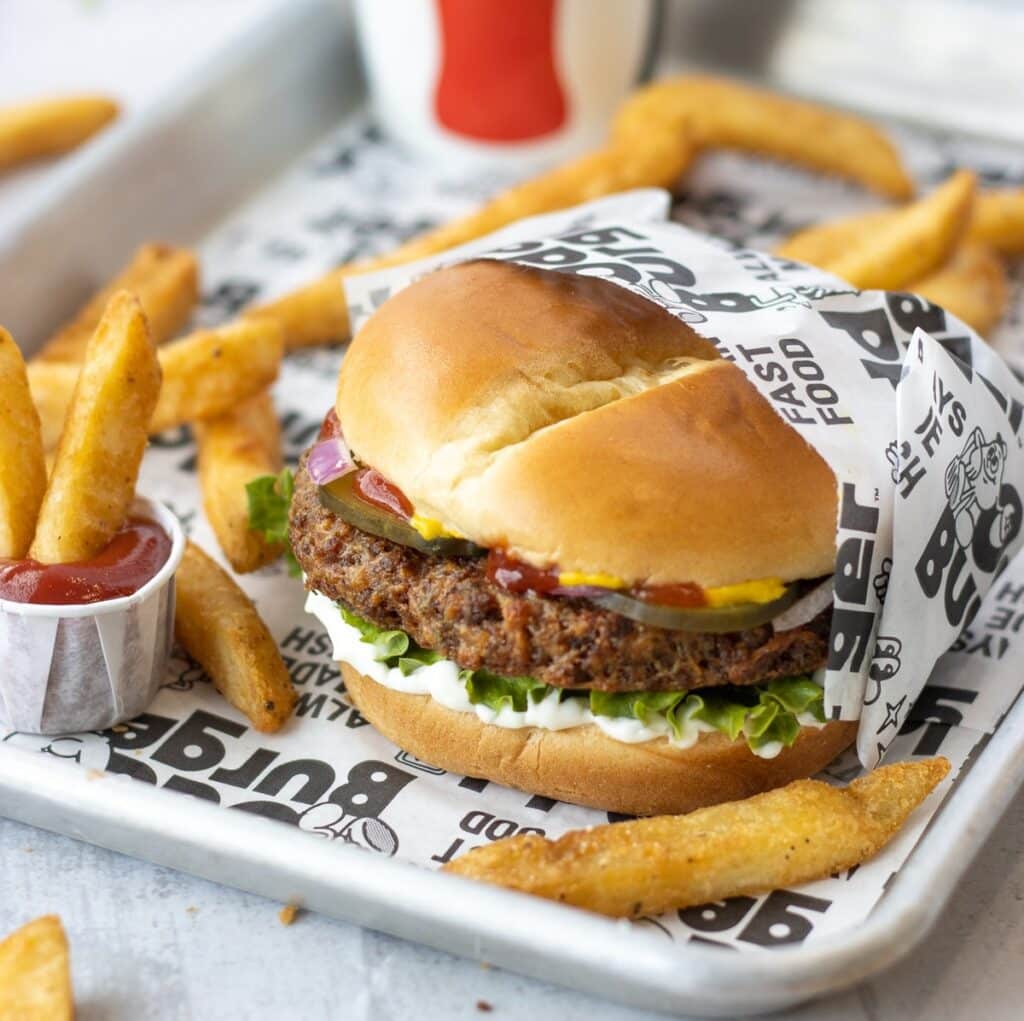 Finding fast food that is healthy, quick, and, most important, vegetarian-friendly can sometimes prove difficult. However, in a city like Toronto, you can count on Odd Burger for food made fresh.
Here, you can opt for a variety of vegetarian burgers, wings, gyros, tacos, desserts, and so much more to keep your cravings at bay.
Address: 492 College St, Toronto, ON M6G 1A4, Canada
3. Shook – food that Israeli good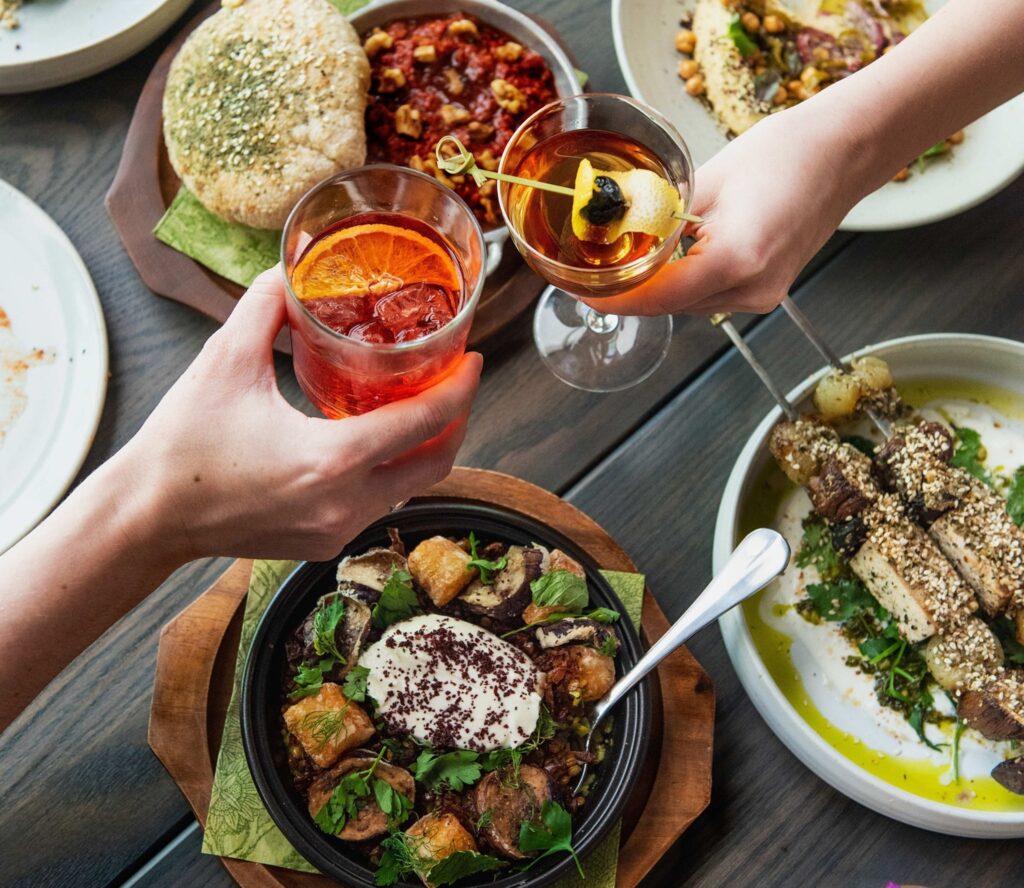 For woodfired Israeli food made completely vegetarian, Shook has to be considered if you are looking to satisfy those cravings in an awesome spot.
Here, you will find a fantastic menu full of flavourful, spicy, and colourful food options. All dishes use fresh ingredients and are served in a place that has a lively and spirited vibe.
Address: 77 Portland St, Toronto, ON M5V 2M9, Canada
2. Planta – a fantastic dinner spot using plant-based ingredients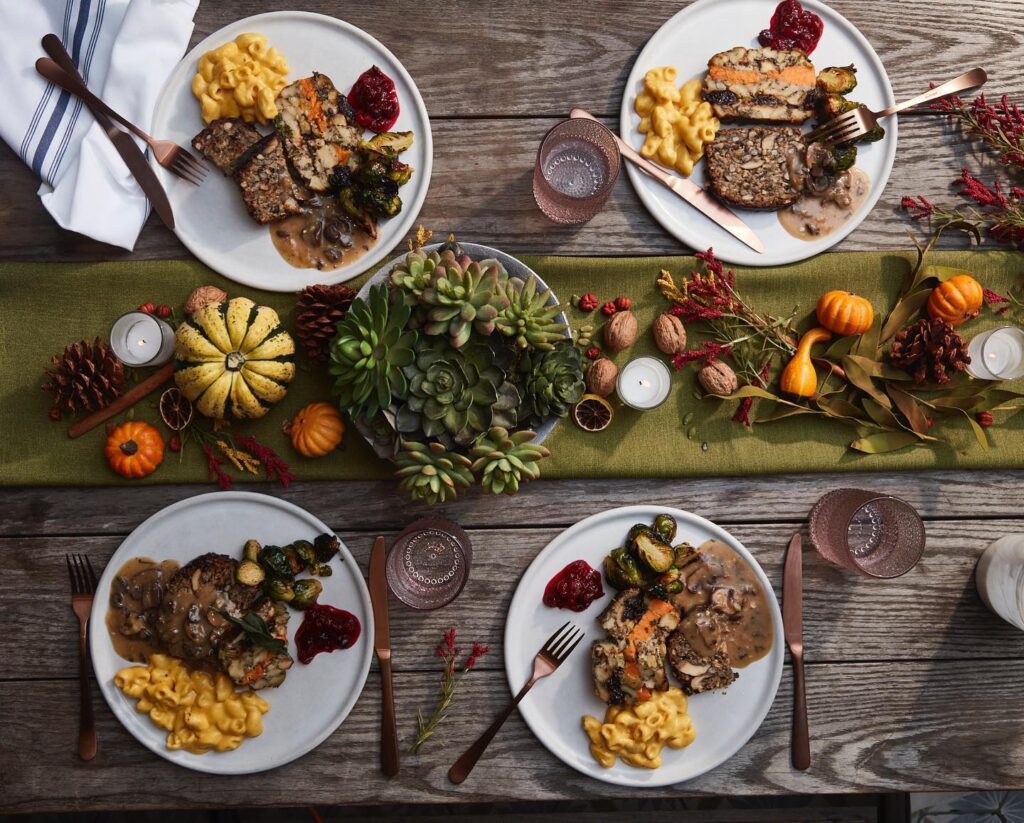 Founded in 2016, Planta has made a name for itself in terms of vegan food in Toronto and cities such as New York, Florida, Los Angeles, and Chicago.
With a great philosophy, as well as healthy and delicious meal options, this is an ideal spot to meet up with friends in a cool and collective establishment
Address: 180 Queen St W, Toronto, ON M5V 3X3, Canada
1. Fresh on Eglinton – serving modern fare and fresh juice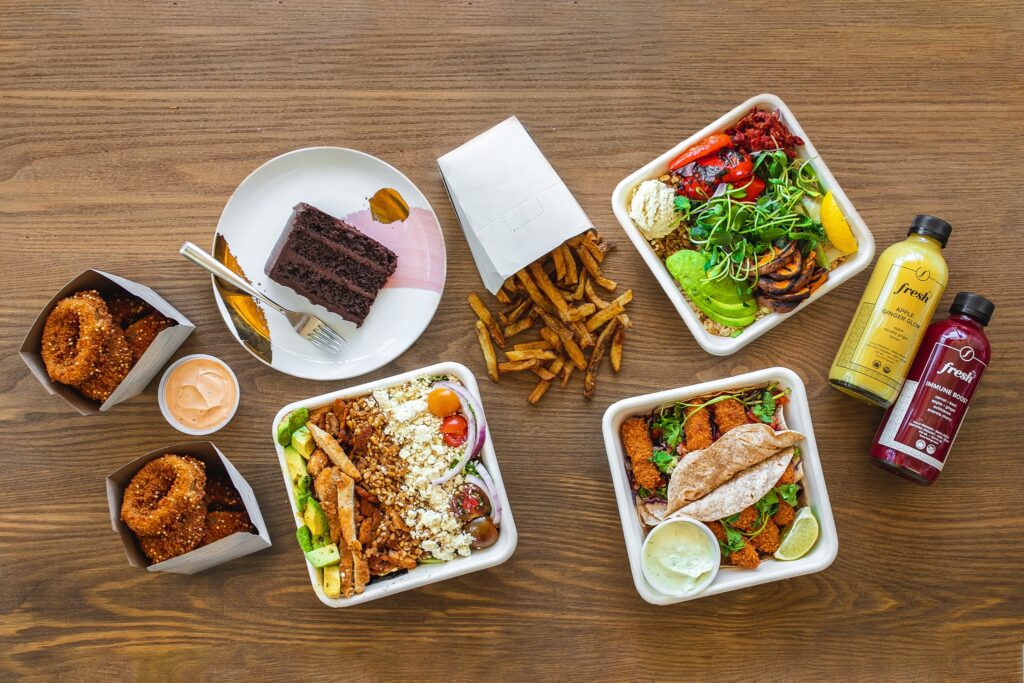 This is one of the most popular and, of course, one of the best vegetarian restaurants in Toronto. With a range of plant-based food options and fresh juices, it is open for indoor dining, takeaway, and delivery.
It is the city's vegan and vegetarian chain, so you can be sure to find them around the city. Popular spots are Fresh on Front and Fresh on Spadina, to name but a few, perfect for wherever you find yourself in this bustling city.
Address: 101 Eglinton Ave E, Toronto, ON M4P 1H4, Canada
Notable mentions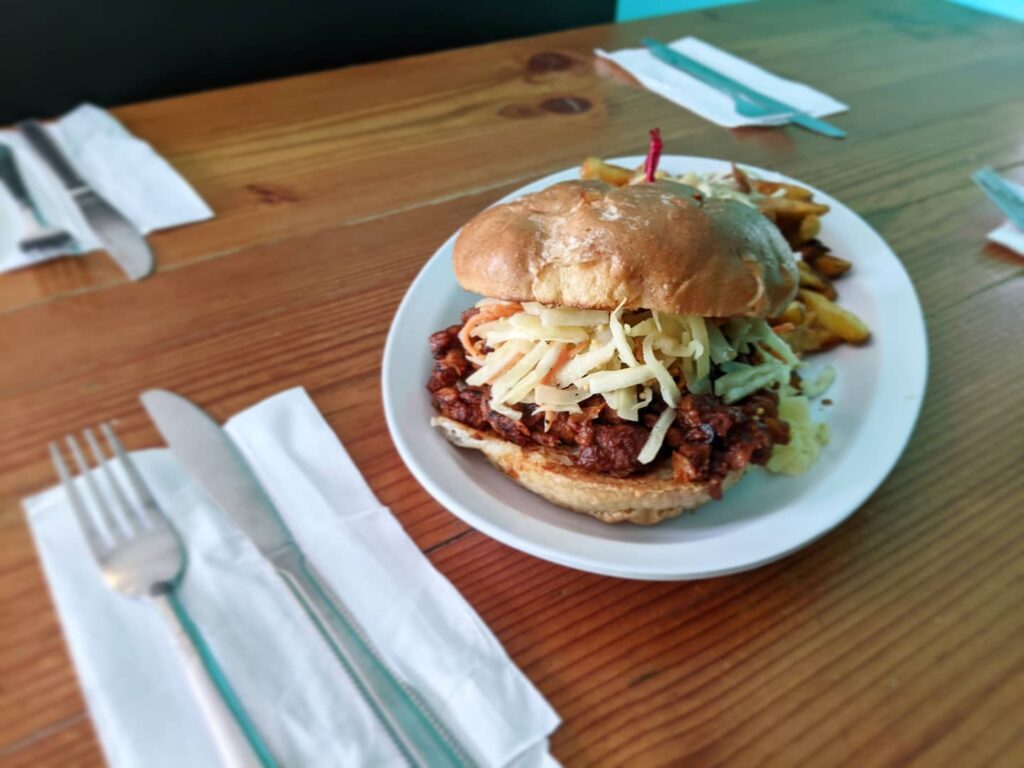 Hogtown Vegan on College: This vegan restaurant specialises in meat-free southern fried food with plenty of flavours. This is a top vegan spot in the city.
Richmond Station: For a range of vegetarian choices as well as a dedicated 'specials menu'. We bet you'll have a memorable dining experience.
Goodfellas Wood Oven Pizza: For great woodfired vegetarian pizzas in an authentic Italian pizzeria.
Rasa: With a host of vegetarian options, this is the spot for delicious food for brunch, dinner, and drinks.
Eat Nabati: Toronto's very first Middle-Eastern Restaurant serves a delightful vegan menu, making this a must-visit for plant-based eating.
Buddha's Vegan Restaurant: For a delightful vegan menu in an establishment that has been around since 1991, you need to visit Buddha's Vegan Restaurant.
Bean House: Bean House is a hidden gem in Toronto, where you can get delicious vegan cakes and nutritious treats.
Annapura Vegetarian Restaurant: Annapura Vegetarian Restaurant is a wonderful Indian restaurant, serving a range of vegetarian and vegan dishes.
FAQs about the best vegetarian restaurants in Toronto
Is Toronto expensive?
Toronto can be considered an expensive city and can be compared with the likes of New York or L.A.
What U.S. city is Toronto most like?
Toronto is most likeNew York or Boston.
Is Toronto bigger than NYC?
The Greater Toronto area is over nine times bigger than New York City.
Is Toronto safe?
Toronto is considered a very safe city with a low crime rate.
So, it is safe to say that you will not go hungry if you are a vegetarian in Toronto, with these awesome places to eat, perfect to satisfy your cravings.
Whether it's comfort food you are looking for or a super healthy and nutritious meal, you will be spoilt for choice.