There is no shortage of food options in Edmonton, and this is our guide to the best restaurants you need to eat at when visiting the city.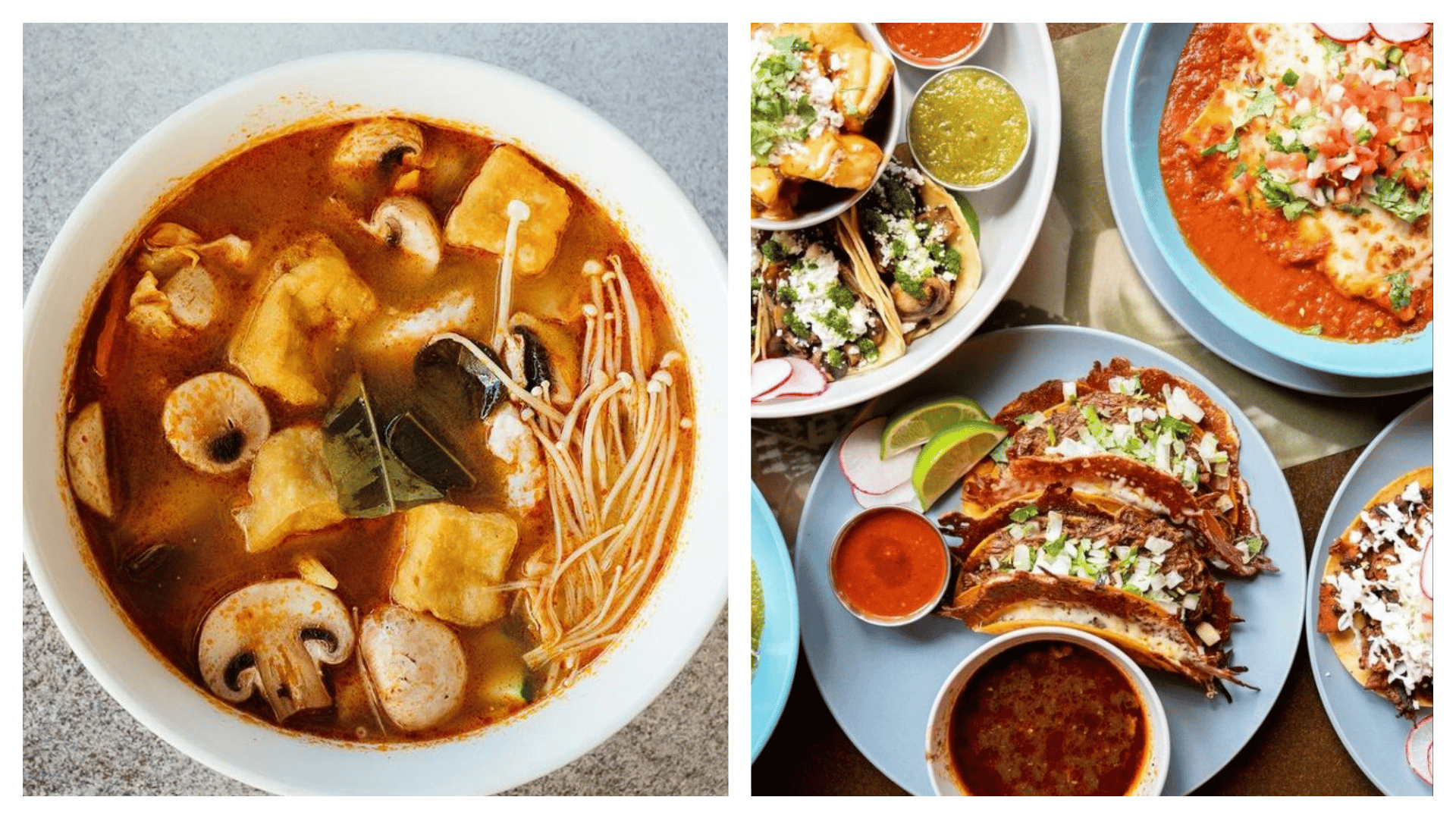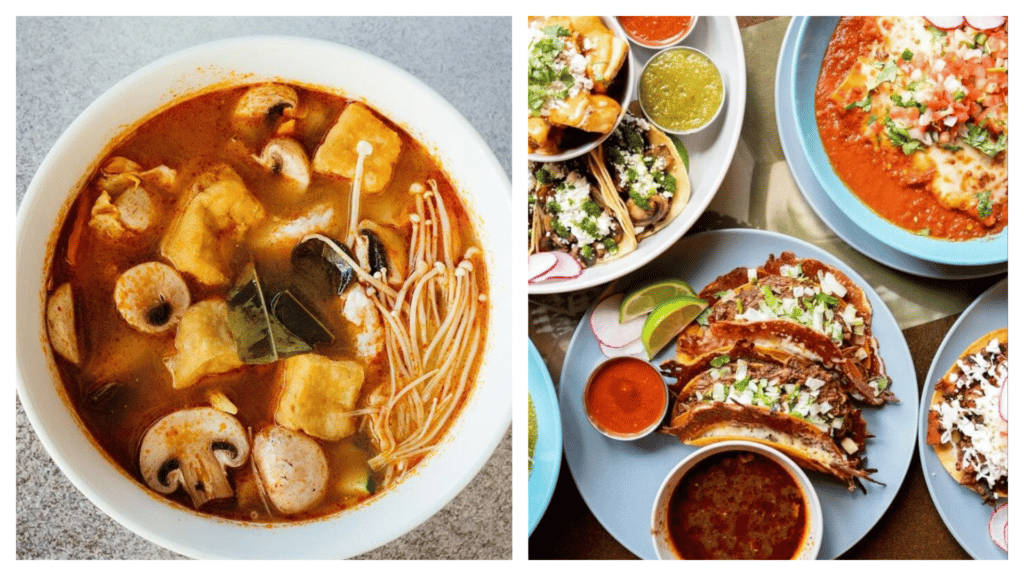 Edmonton is the bustling capital city of Alberta, a state renowned for its mountain landscape, wilderness, and an array of activities, but let's talk about the incredible restaurants this city also offers.
Of course, Canada is home to delicious food such as poutine and perogies, two of the country's most popular dishes. Yet, there are a host of cuisines you can find in Canada, especially in and around Edmonton.
From Mexican food and European-inspired dishes to vegan and vegetarian options and plant-based Asian cuisine, Edmonton is a food heaven. You will never be left unsatisfied when visiting this awesome city.
So, if food is a high priority on your travels, here are the ten best restaurants in Edmonton you need to visit.
10. The Canadian Brewhouse – an authentic Canadian experience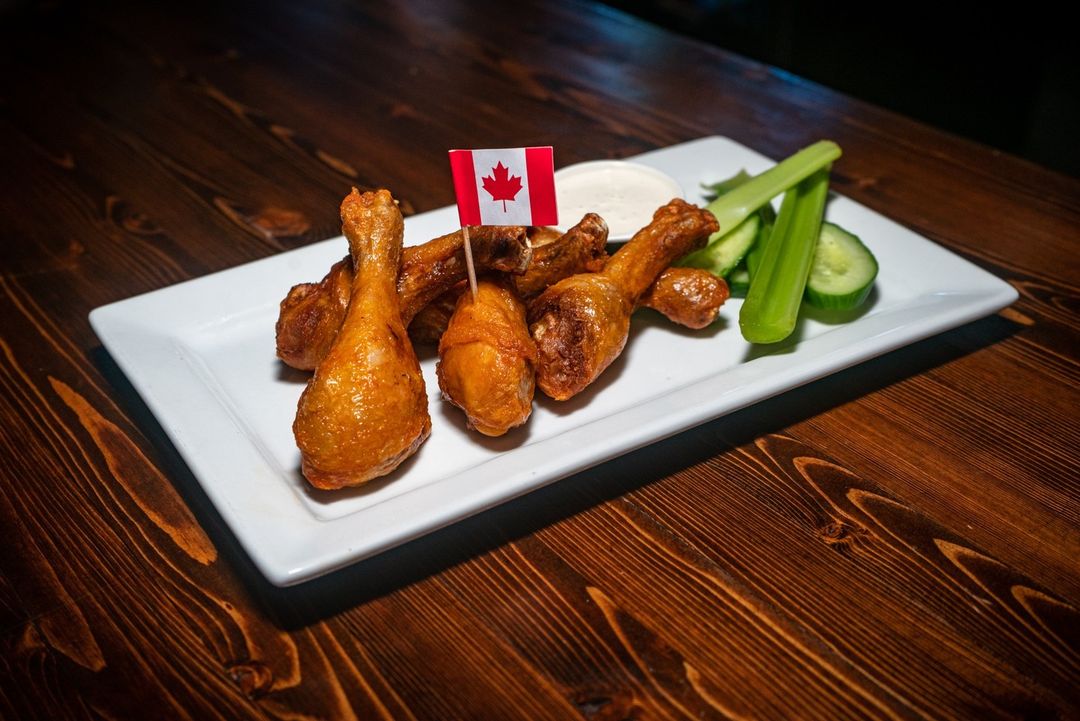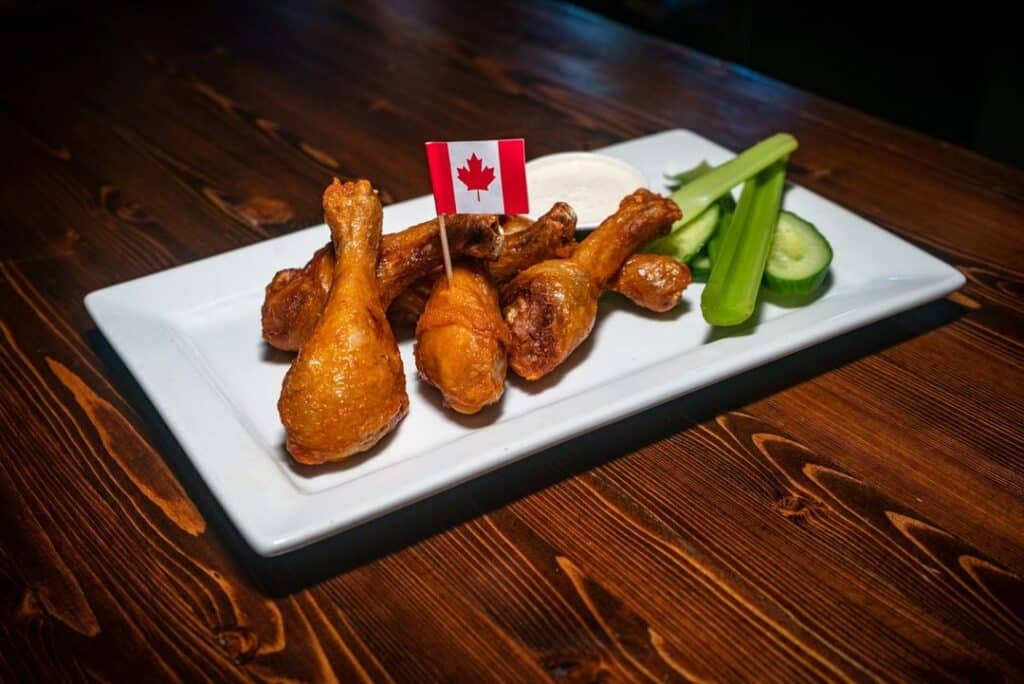 This classic Canadian sports bar is a fun place to browse the craft beer menu while chowing down popular dishes such as chicken and waffles, tasty chicken wings, and Canadian classics like poutine and yam fries.
Address: 10338 109 St NW, Edmonton, AB T5J 4X9, Canada
9. Normand's Restaurant – for delectable French cuisine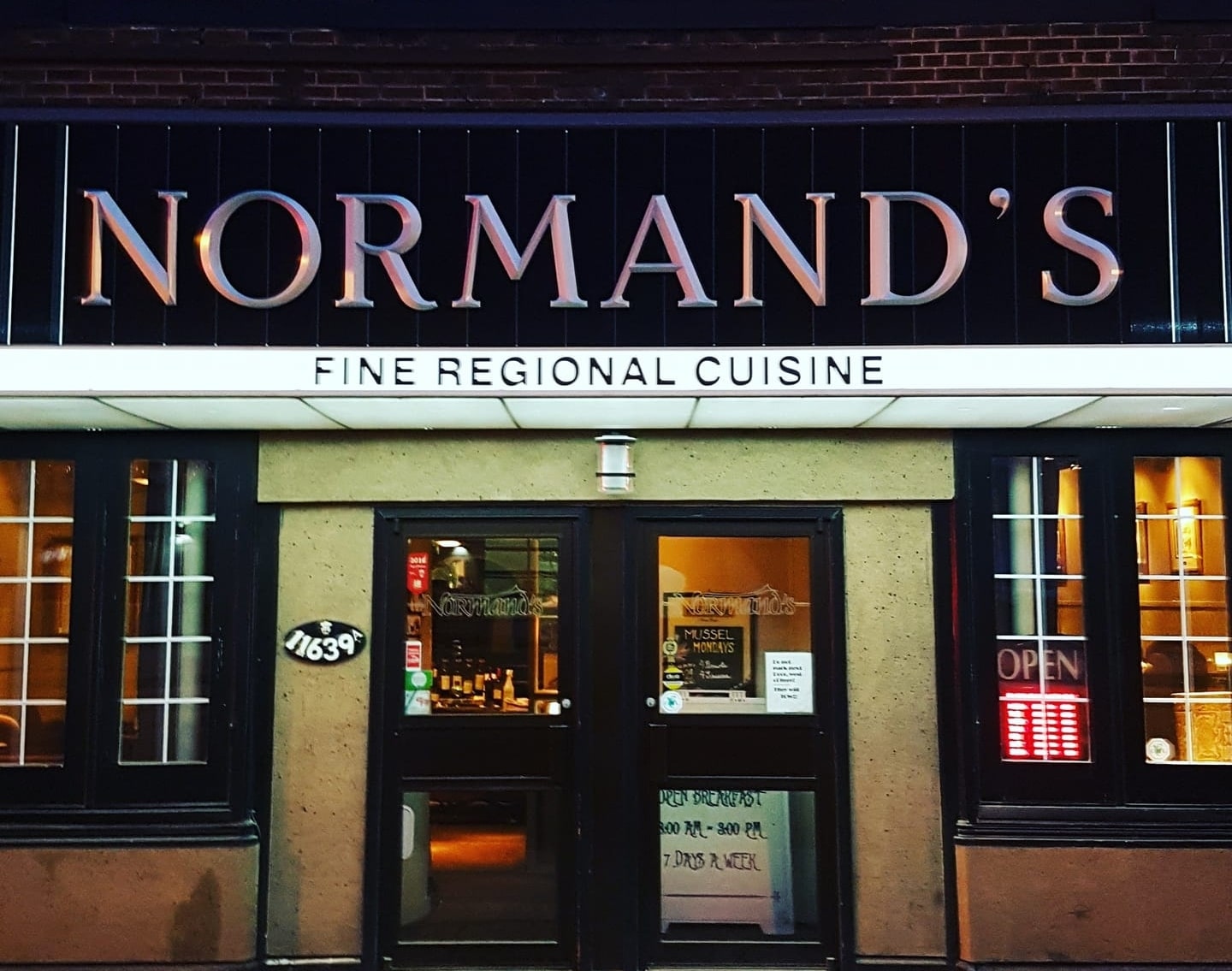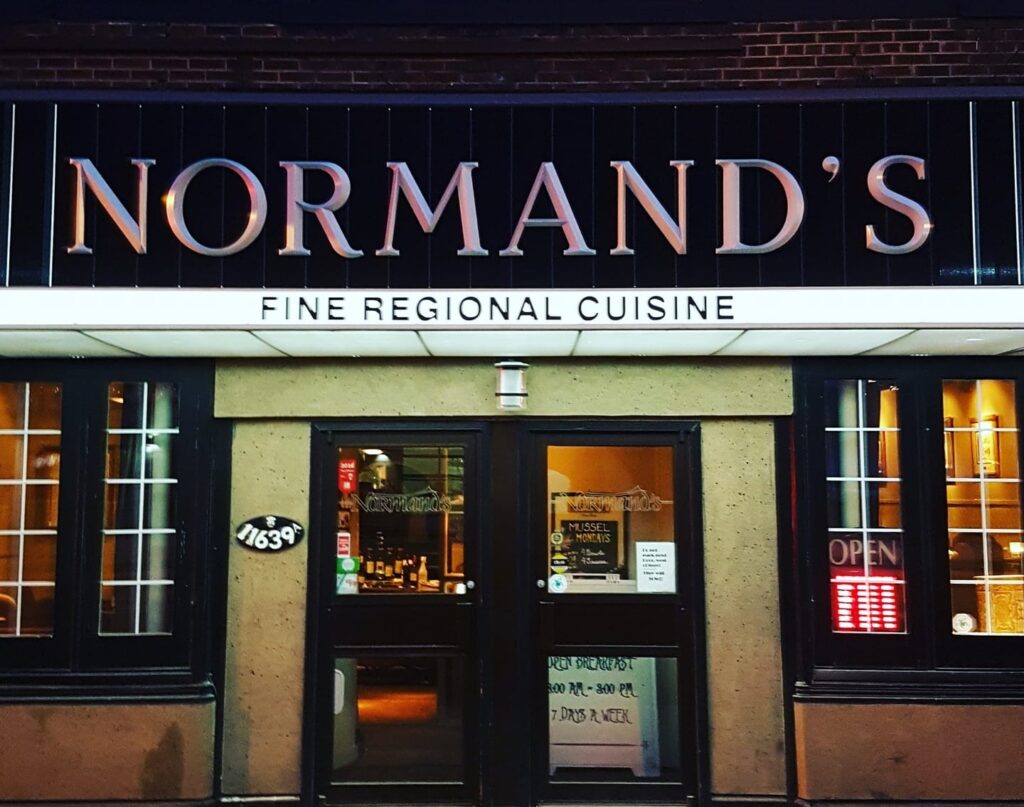 This relaxed restaurant serves some of the best French food in the city, and what's more, it has an extensive and exquisite wine list. Here you can get your hands on authentic escargot, pate, and their primary speciality, wild game, which includes duck, bison, and wild boar.
Address: 11639 Jasper Ave, Edmonton, AB T5K 0M9, Canada
8. Vaticana Cucina – famed for its impressive Italian food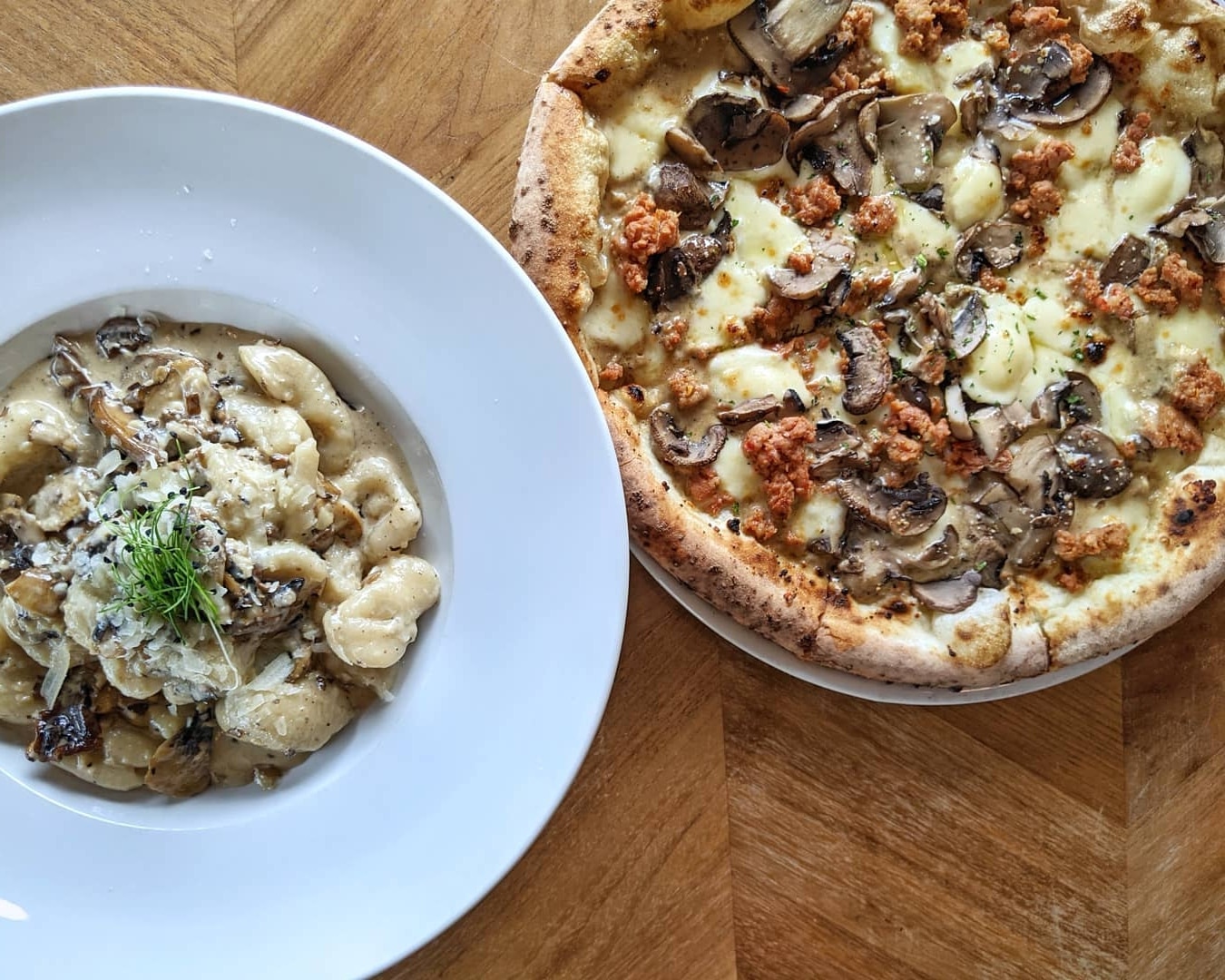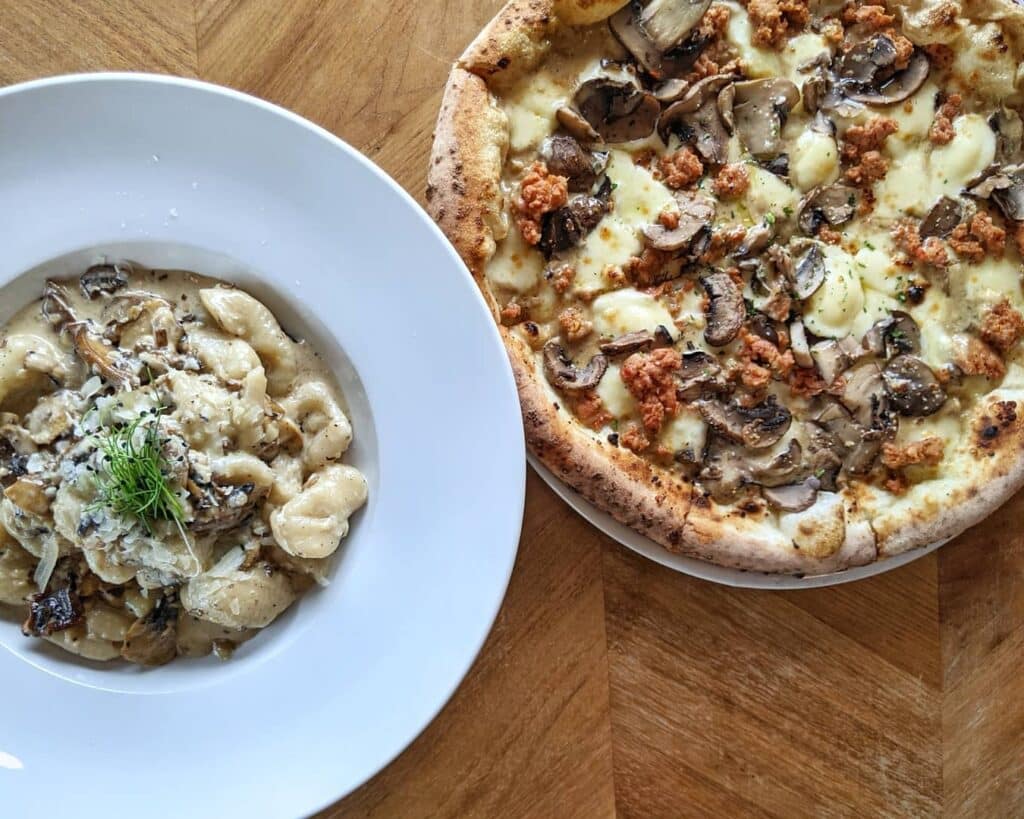 Located in NW Edmonton, this Italian restaurant is famed for its ultra-fresh pizzas and pasta. All their dishes can be perfectly paired with delicious beverages, so why not indulge in their selection of speciality and classic cocktails?
Address: 10310 45th Ave NW, Edmonton, AB T6H 5K3, Canada
7. Tres Carnales Taqueria – for popular dishes inspired by Mexico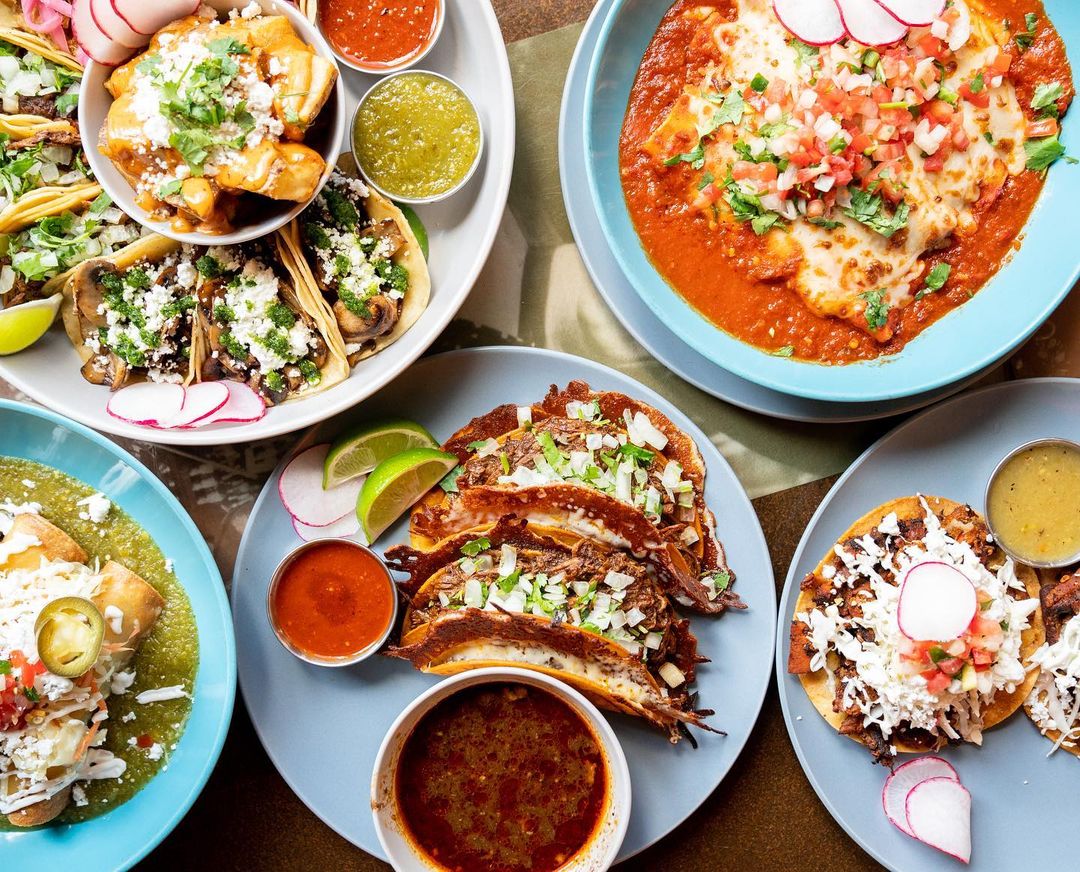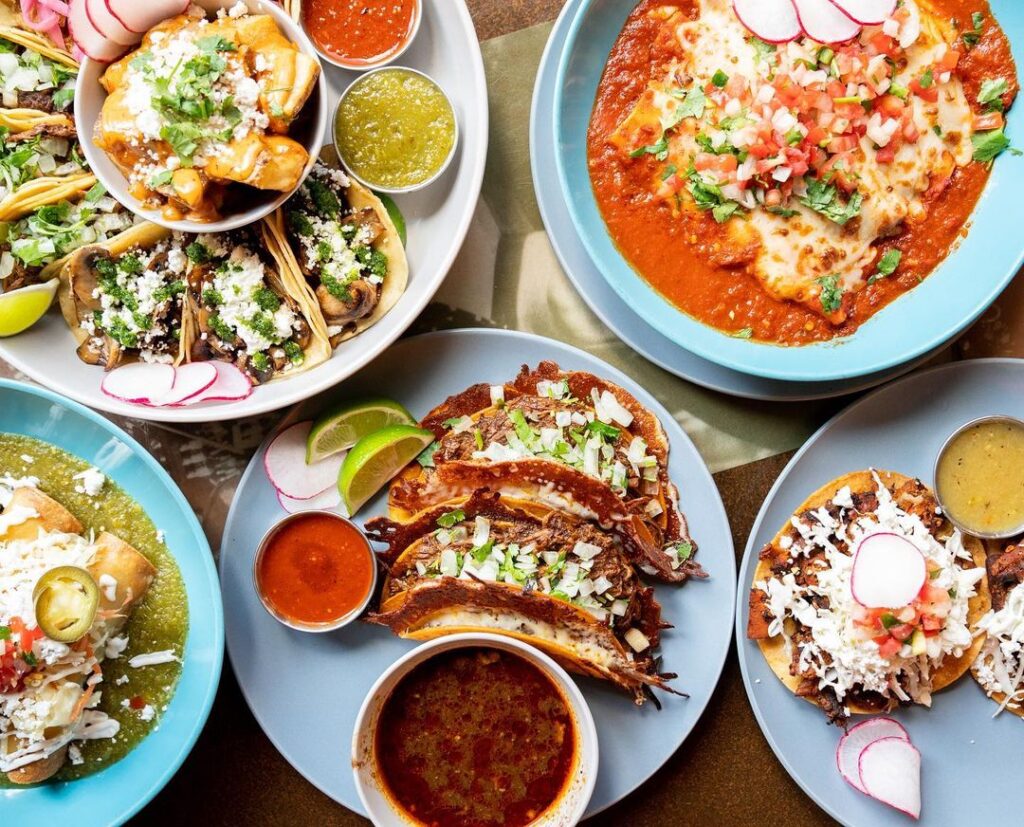 For those who love Mexican food, a visit to Tres Carnales Taqueria is a must. This is a popular spot among both locals and visitors in search of Mexican street eats.
A casual setting that is ideal for families, you can look forward to flavourful dishes, tasty drinks, and homemade sauces.
Address: 10119 100a St NW, Edmonton, AB T5J 0R5, Canada
6. Woodwork – for authentic Canadian fare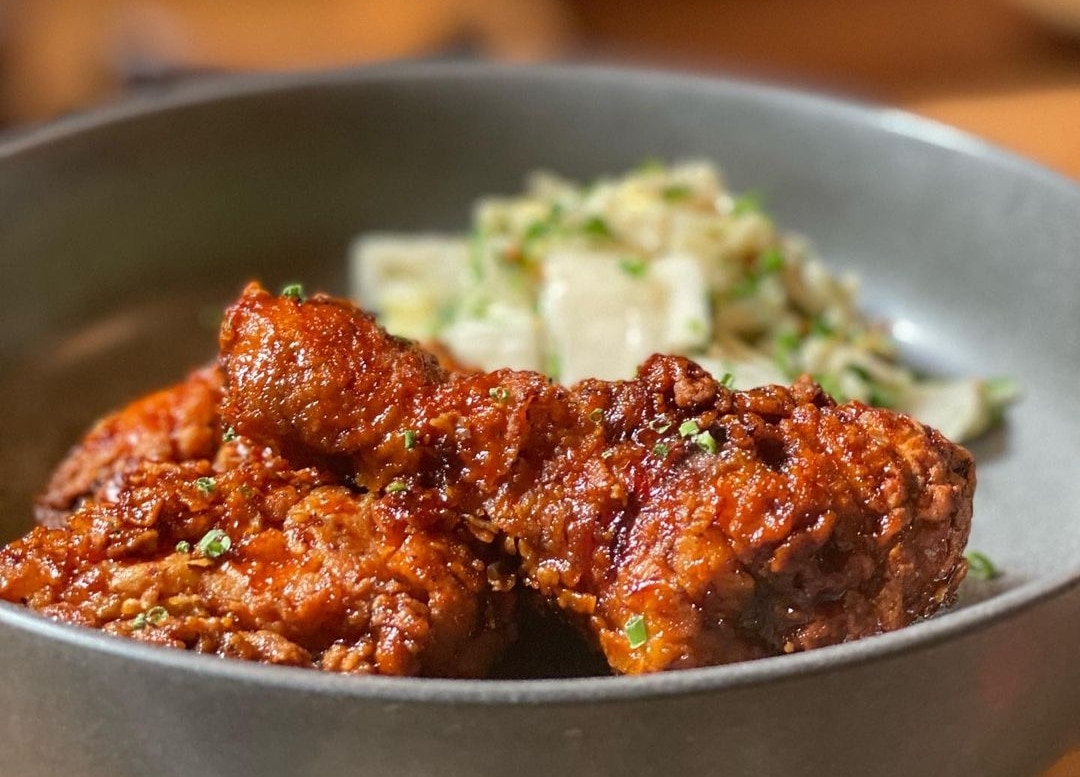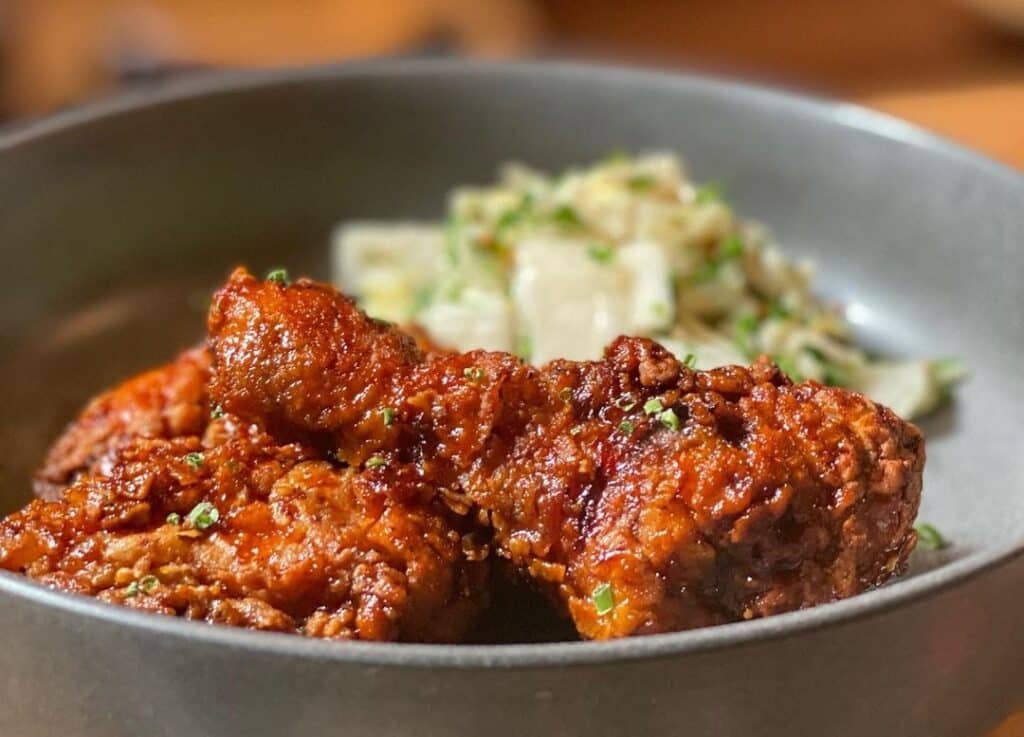 One of the best restaurants in Edmonton you need to visit for authentic Canadian dishes is Woodwork, which serves up a range of yummy cocktails as well as delicious burgers, steaks, and fish.
As if that wasn't enough, they also have a selection of small bites like ribs, fried chicken, and a range of bar snacks that can be paired with craft beers from an ever-updating menu.
Address: 10132 100 St NW, Edmonton, AB T5J 0N8, Canada
5. The Marc – a stunning French bistro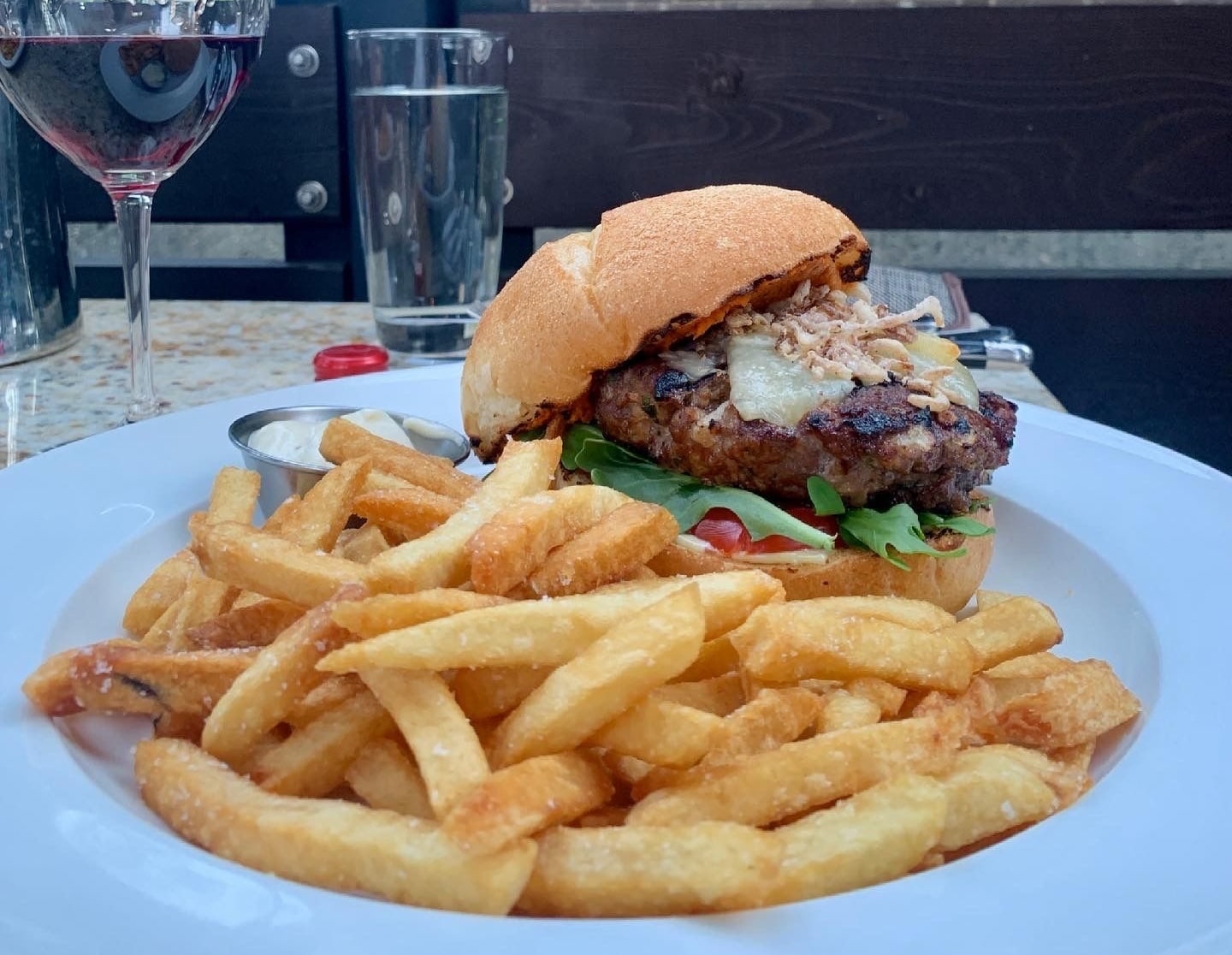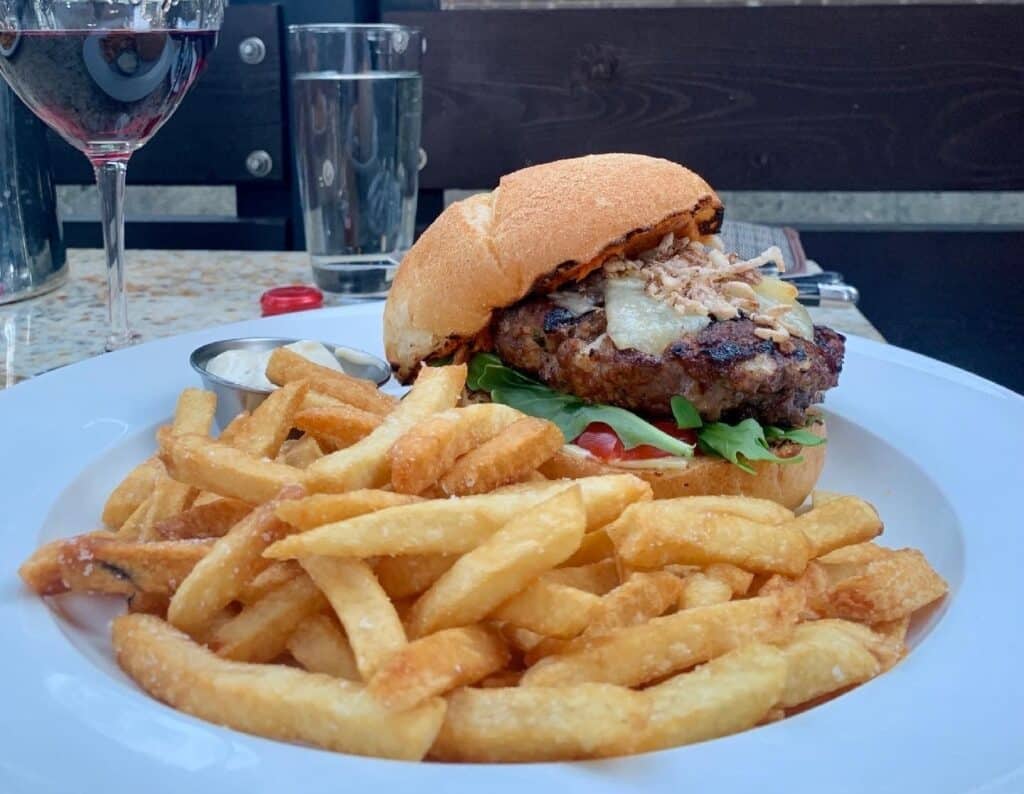 This award-winning restaurant has to be one of the best restaurants in Edmonton. Here at this elegant and intimate bistro, you can enjoy an extensive wine list, authentic food inspired by Paris, and scrumptious steaks, which this place is known for.
Address: 9940 106 St, Edmonton, AB T5K 2N2, Canada
4. Chop Steakhouse – a fantastic place for steak and seafood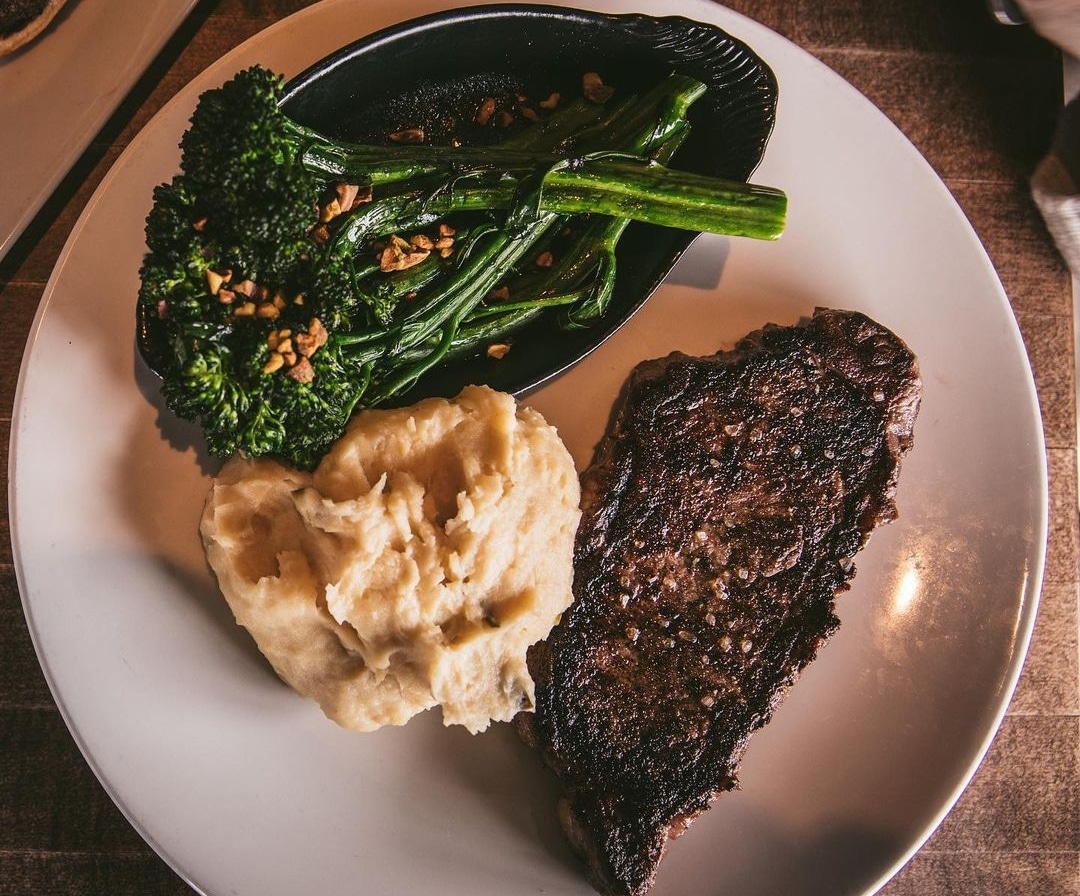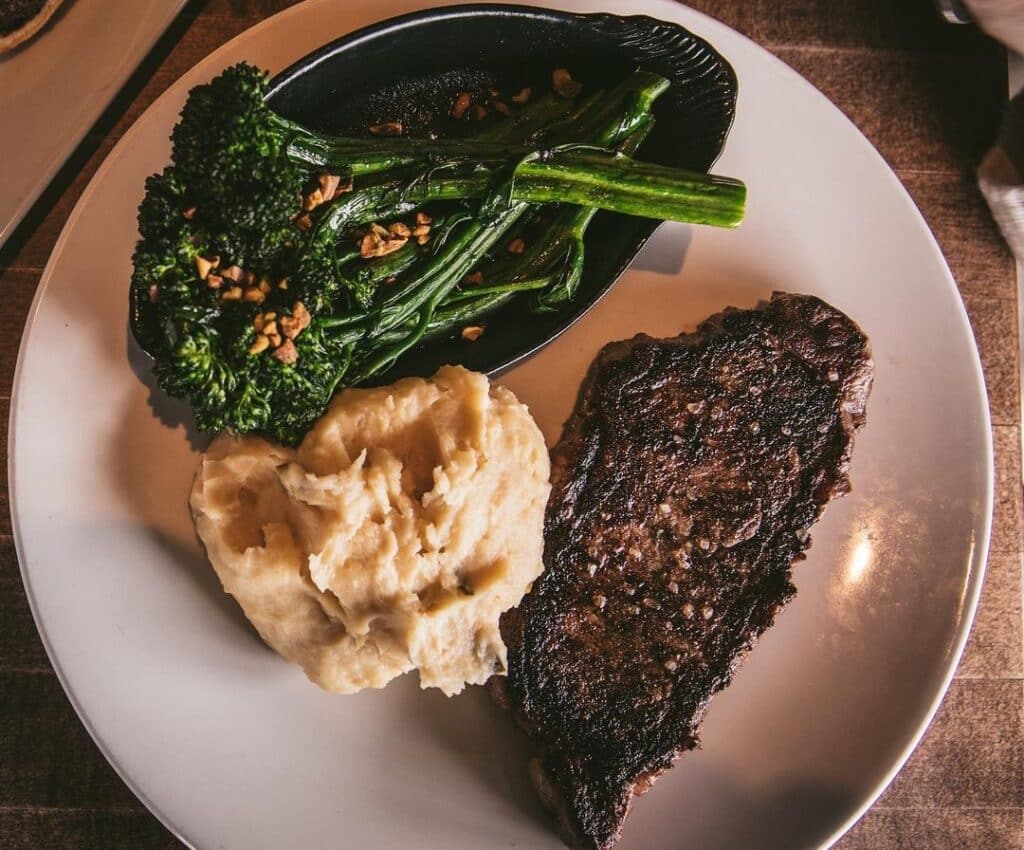 Chop Steakhouse has a superb downtown location beside the Sandman Signature Hotel and is the go-to spot for steak and seafood.
Here you can indulge in some incredible choices of steak topped with garlic butter sauce, lobster mac 'n' cheese, steak and lobster, and so much more to keep a smile on your face.
Address: 10235 101 St, Edmonton, AB T5J 3E9, Canada
3. Rosso Pizzeria – an excellent spot for Italian food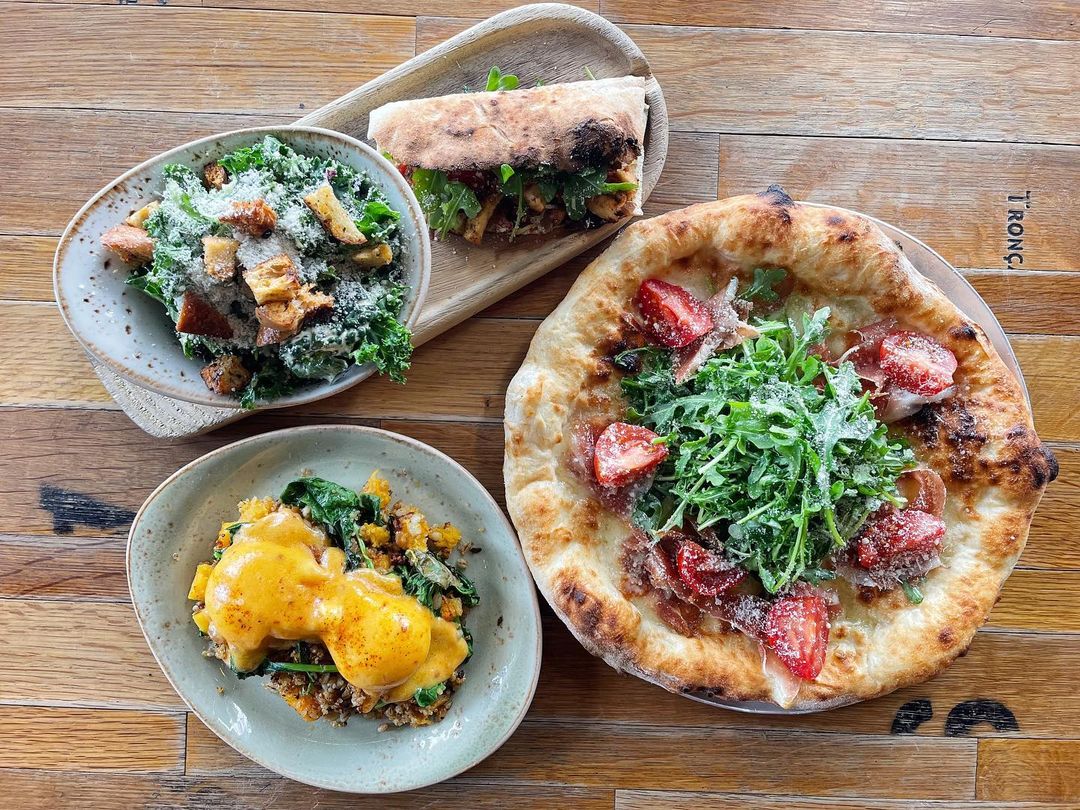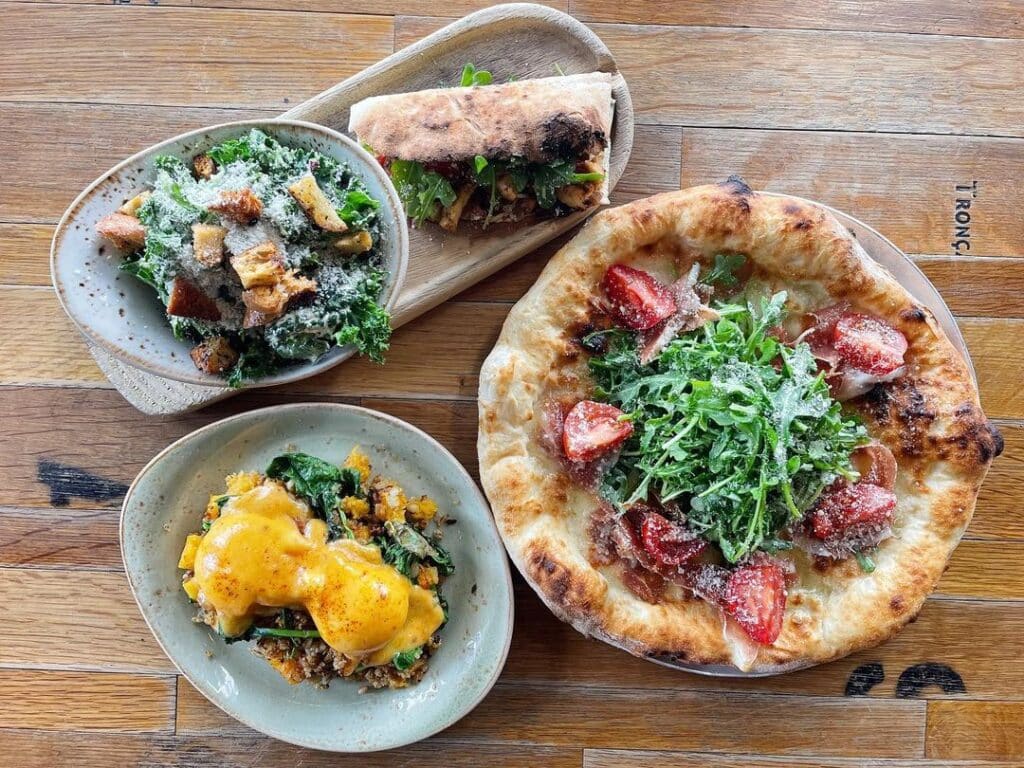 One of the most popular restaurants in Edmonton for Italian food is Rosso Pizzeria in NW Edmonton, which has a fantastic woodfired pizza menu. Here you can find authentic food such as antipasti and a range of delectable handmade pizzas, salads, and pasta to die for.
Address: 8738 109 St NW, Edmonton, AB T6G 1E9, Canada
2. Padmanadi – an excellent spot with an easy-going vibe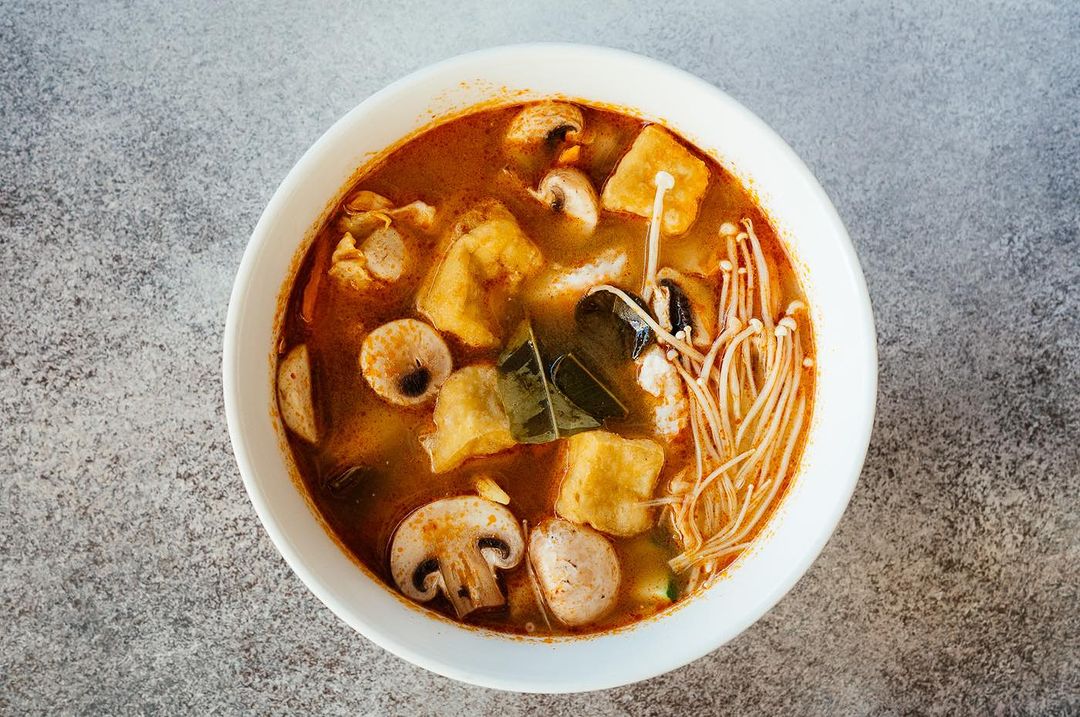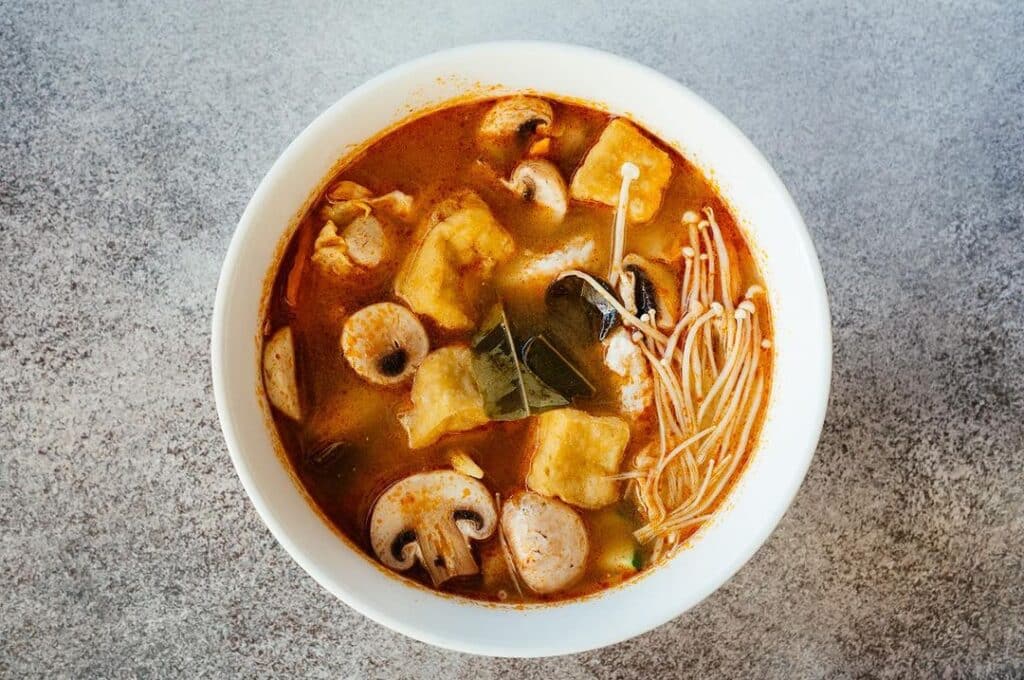 One of the best restaurants in Edmonton has to be Padmanadi, which features a menu full of plant-based Asian cuisine and many delicious vegan options.
This relaxed restaurant offers vegan food from countries such as India, Thailand, China, and Indonesia, and since the founder comes from Jakarta, you can expect delicious dishes.
Address: 10740 101 St NW, Edmonton, AB T5H 2S3, Canada
1. Sabor Restaurant – a popular spot with a downtown location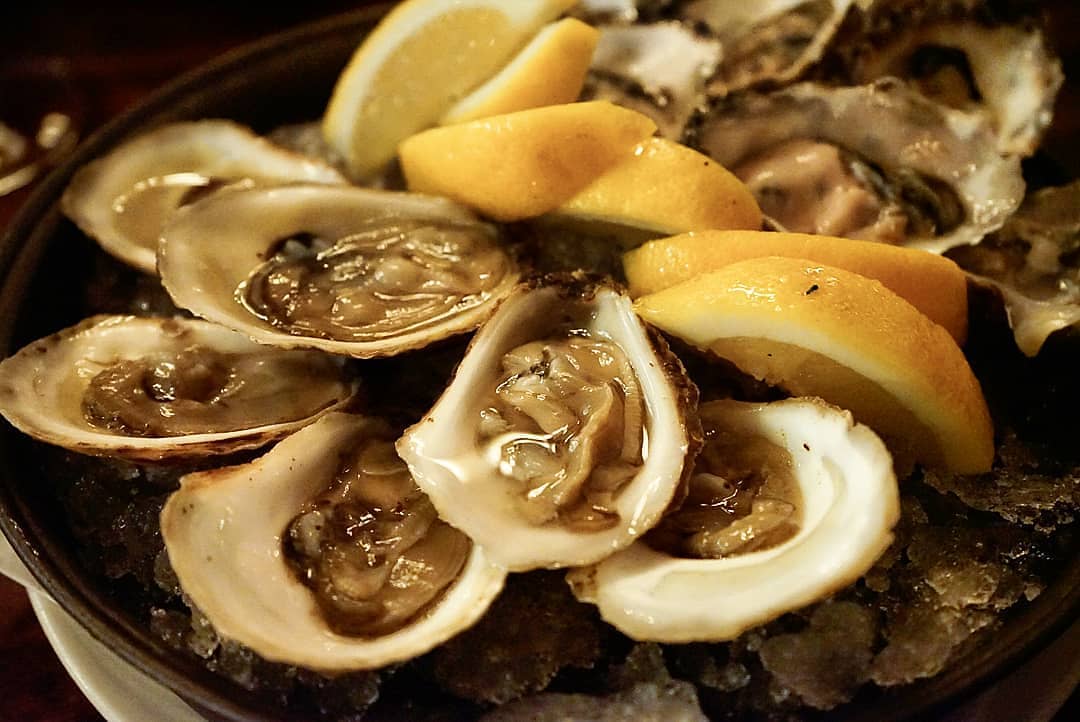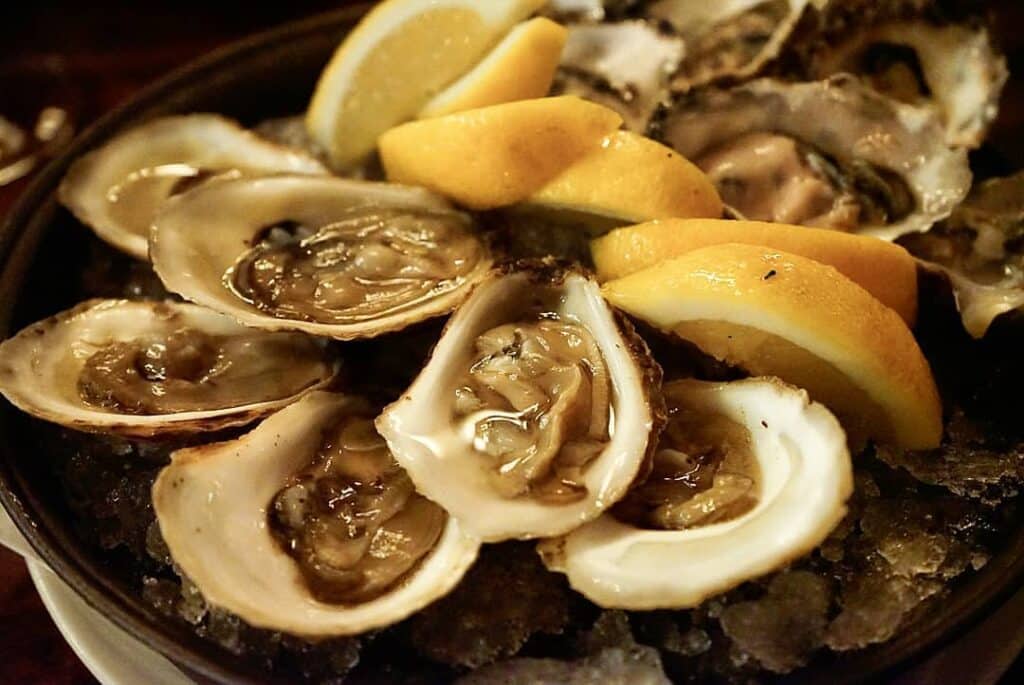 Edmonton is one of the best cities where you will find a variety of cuisines, and Sabor restaurant is one you need to pay a visit to if you fancy some incredible European-inspired dishes.
At this Spanish-Portuguese restaurant, you can enjoy authentic dishes, traditional tapas, and delicious wine options.
Address: 10220 103 St NW, Edmonton, AB T5J 0M8, Canada
Notable Mentions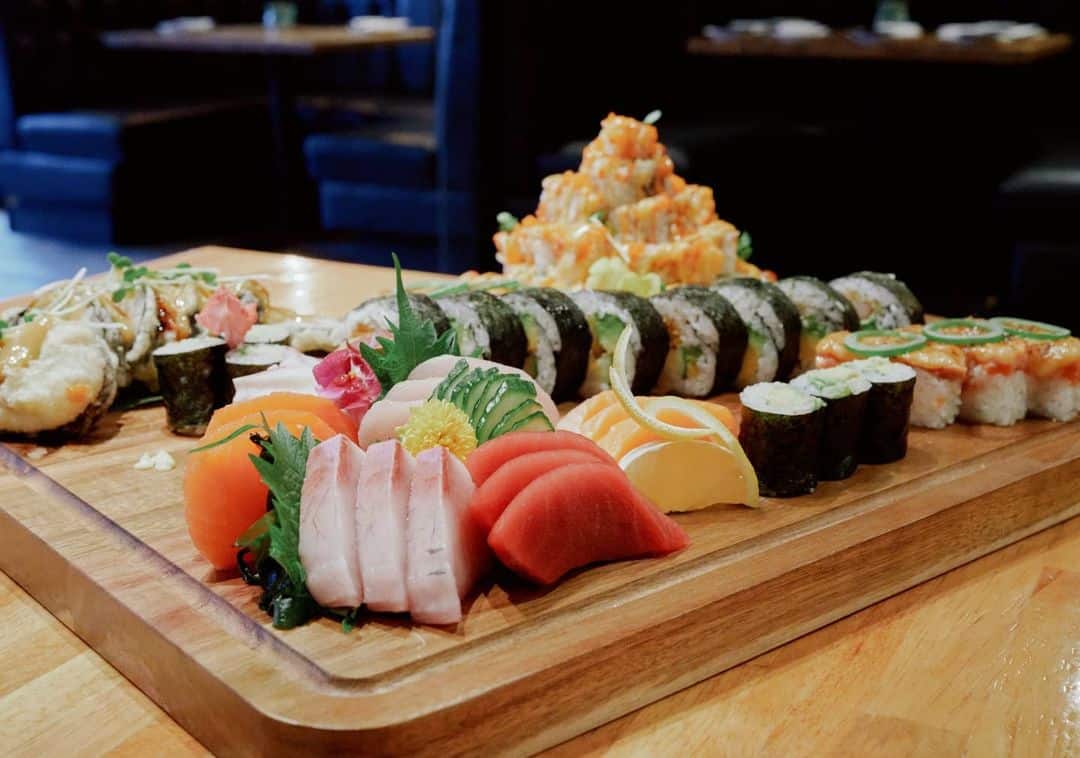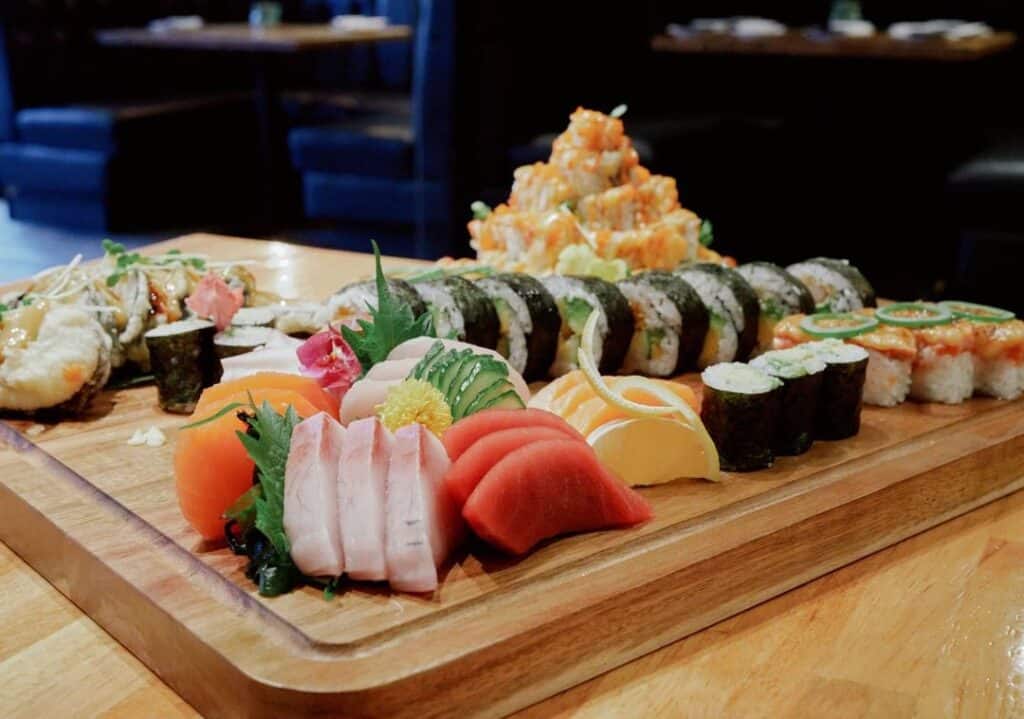 Pho Du Oriental Bistro: This Vietnamese restaurant is one to look out for, especially if you are searching for hearty and flavoursome noodle dishes.
Japonais Bistro: This popular bistro cannot be overlooked for its incredibly fresh sushi and Japanese dishes.
Sofra Turkish Restaurant: For Turkish-inspired, authentic dishes in a relaxed restaurant with an easy-going vibe, Sofra is definitely for you.
Dadeo Diner & Bar: This proper diner will take you back to the 50s with its retro decor and classic dishes such as gumbo.
FAQs about the best restaurants in Edmonton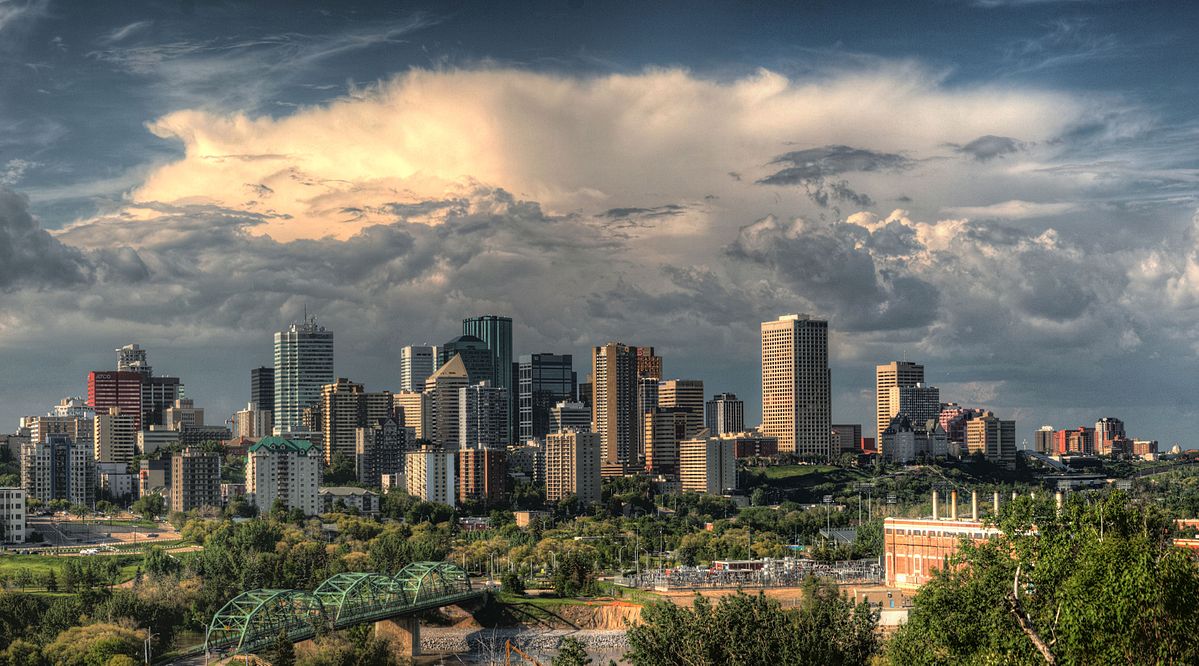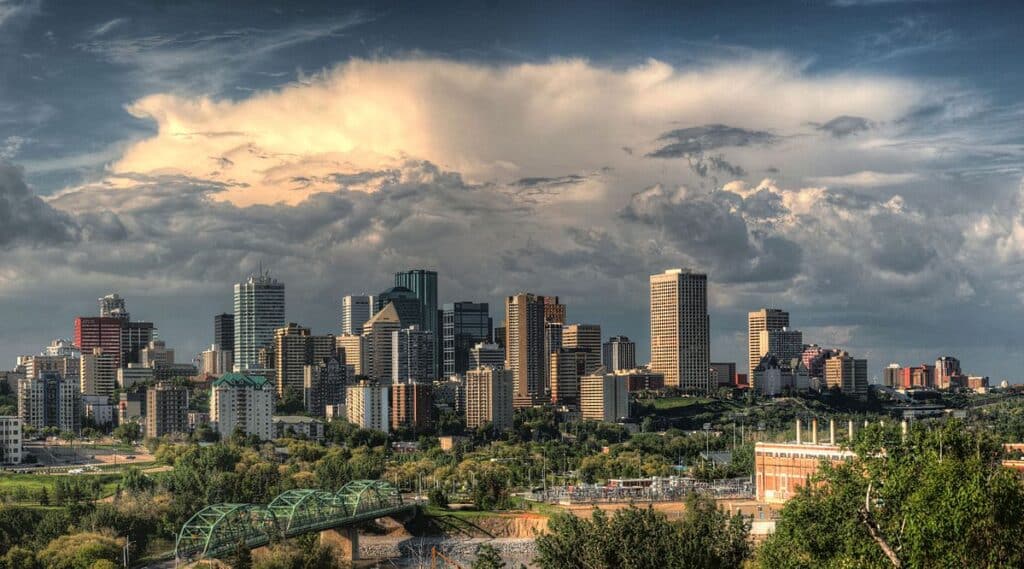 What is Edmonton's famous food?
Perogies are one of Edmonton's most famous foods – a dumpling dish popular with locals and visitors.
Does Edmonton have good food?
Yes, Edmonton has various cuisines and speciality restaurants to choose from.
How many restaurants are there in Edmonton?
There are close to 1,500 restaurants in Edmonton to date.
So, there it is, the ten best restaurants in Edmonton you need to visit, all of which will tickle your taste buds and leave you craving more.