Toronto is a city boasting some excellent eateries, including these famous waffle houses which serve delicious-tasting waffles and mini waffles to suit your personal taste. Check out the ten best places for a lovely breakfast or a classic dessert.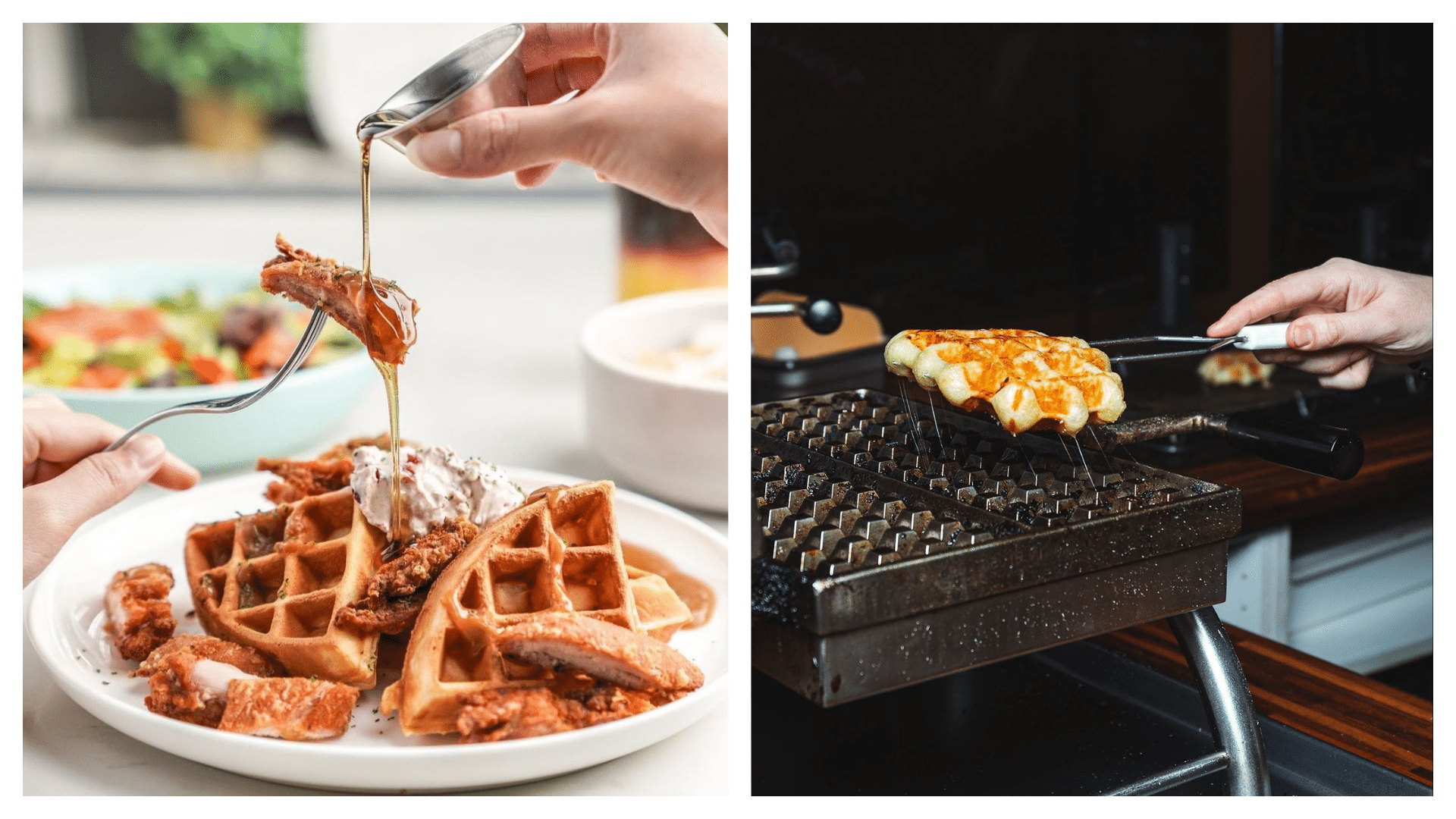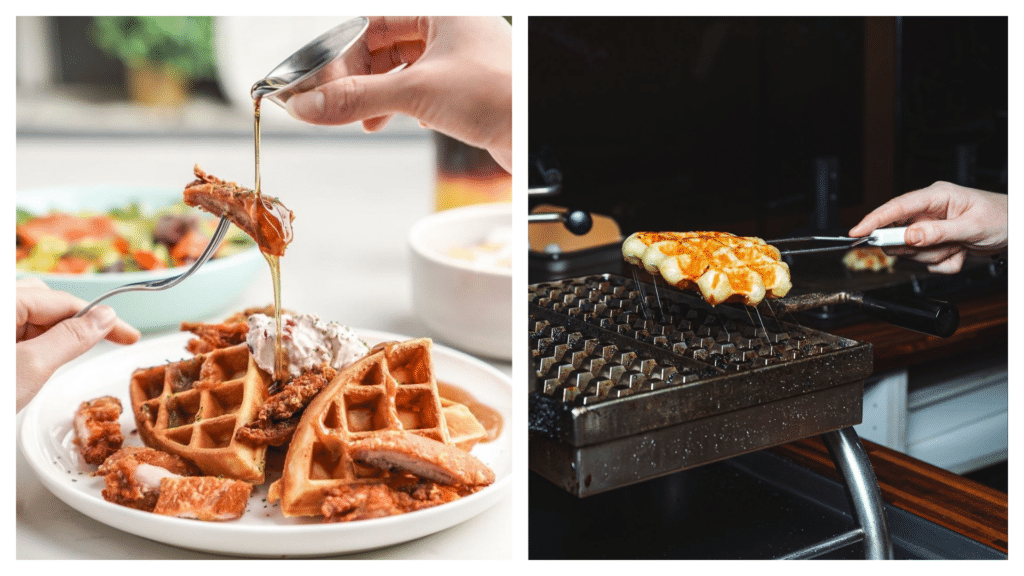 If you are a true food lover, chances are you have tried waffles at one time or another. But have you tried waffles in Toronto?
Toronto is home to some excellent waffle houses which specialise in the most mouthwatering waffles, which are perfect any time of the day.
So, whether you fancy a sweet, fulfilling breakfast or a hearty brunch, these are some of Toronto's best choices for authentic waffles.
10. Eggstastic – an excellent choice for fluffy waffles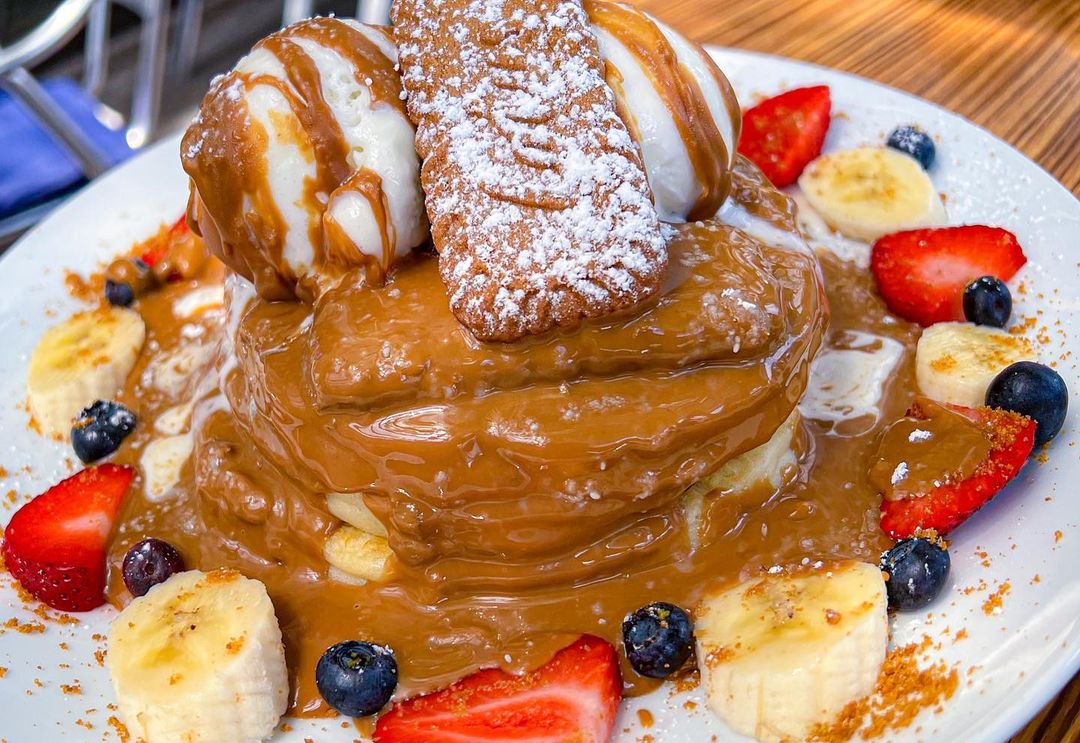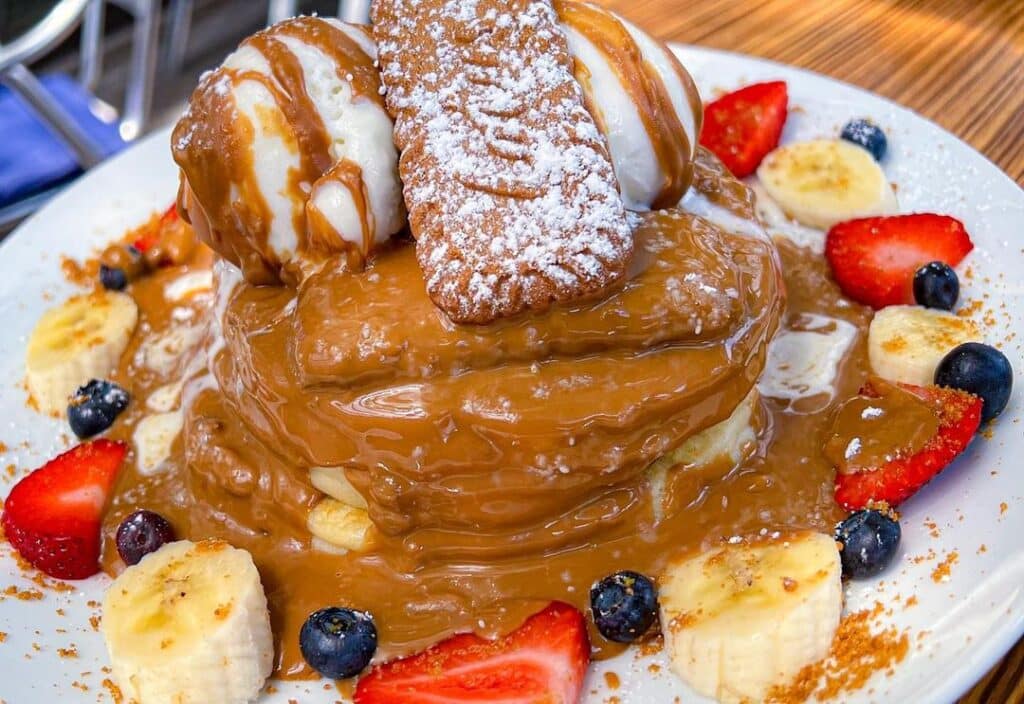 Eggtastic is one of the most incredible brunch spots in Toronto, and they have a few superb waffle choices, including crispy chicken waffles and authentic Belgian waffles.
Be prepared for dollops of whipped cream, mixed berries, sweet fluffy waffles, and, of course, the signature Canadian maple syrup.
Address: 1568 Bayview Ave, Toronto, ON M4G 3B7, Canada
9. Wafflian – a one-stop shop for Belgian waffles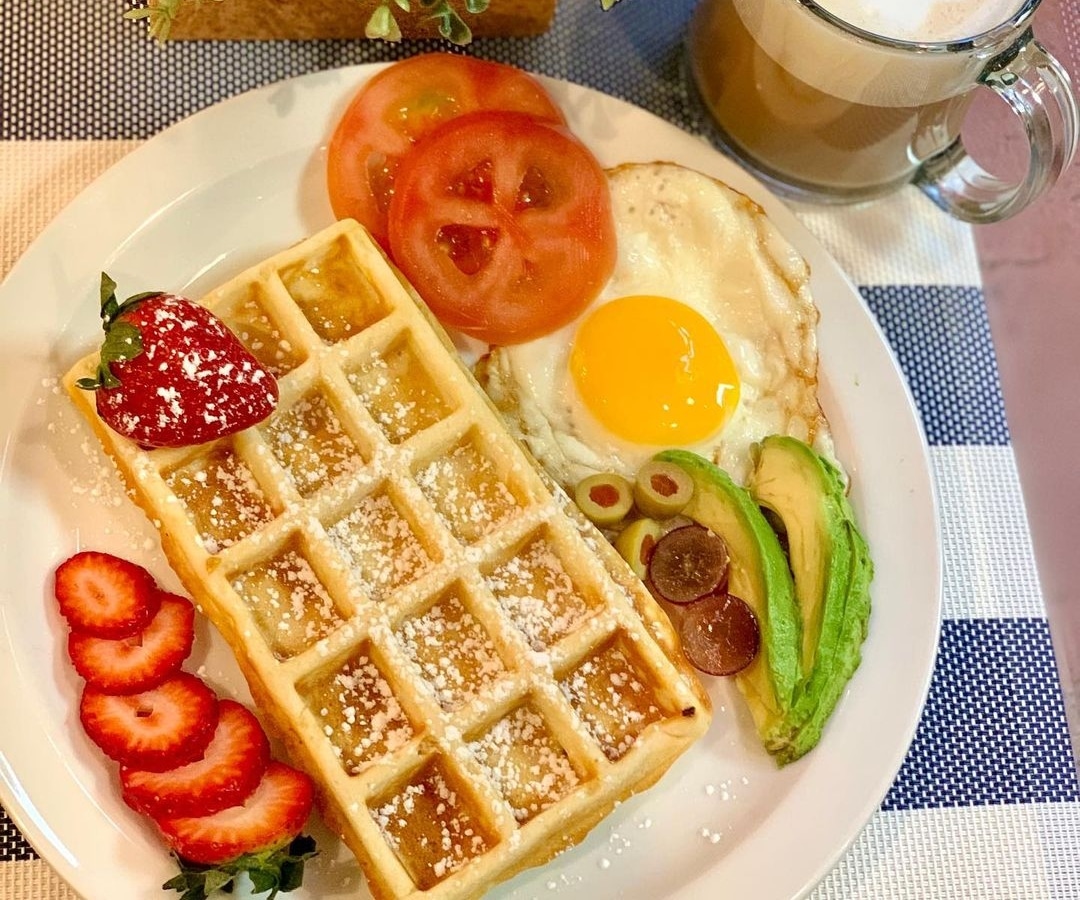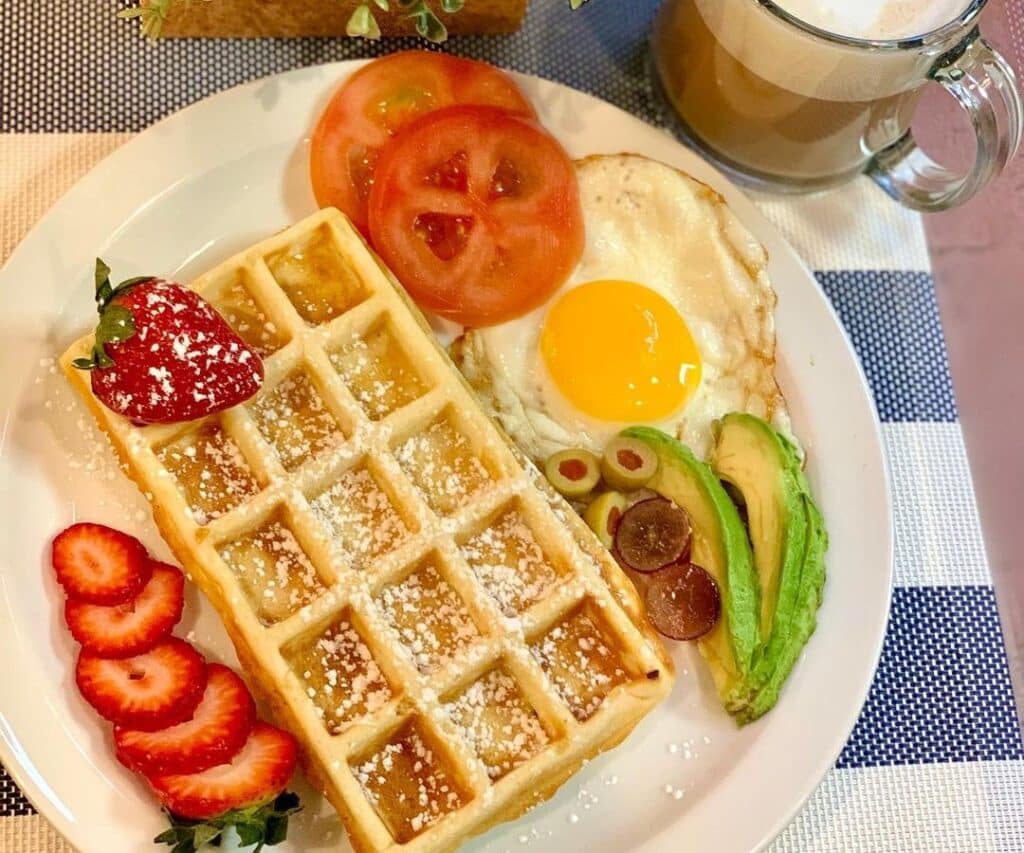 Wafflian is a special waffle and cupcake bar, so if you are searching for something that will put your cravings at bay – you've found it.
Here you can enjoy a variety of authentic Belgian waffles, with savoury combinations like cream cheese and salmon or a sweet version with a host of indulgent toppings.
Address: 109 McCaul St, unit 28b, Toronto, ON M5T 3K5, Canada
8. Sisters and Co – a place not to be missed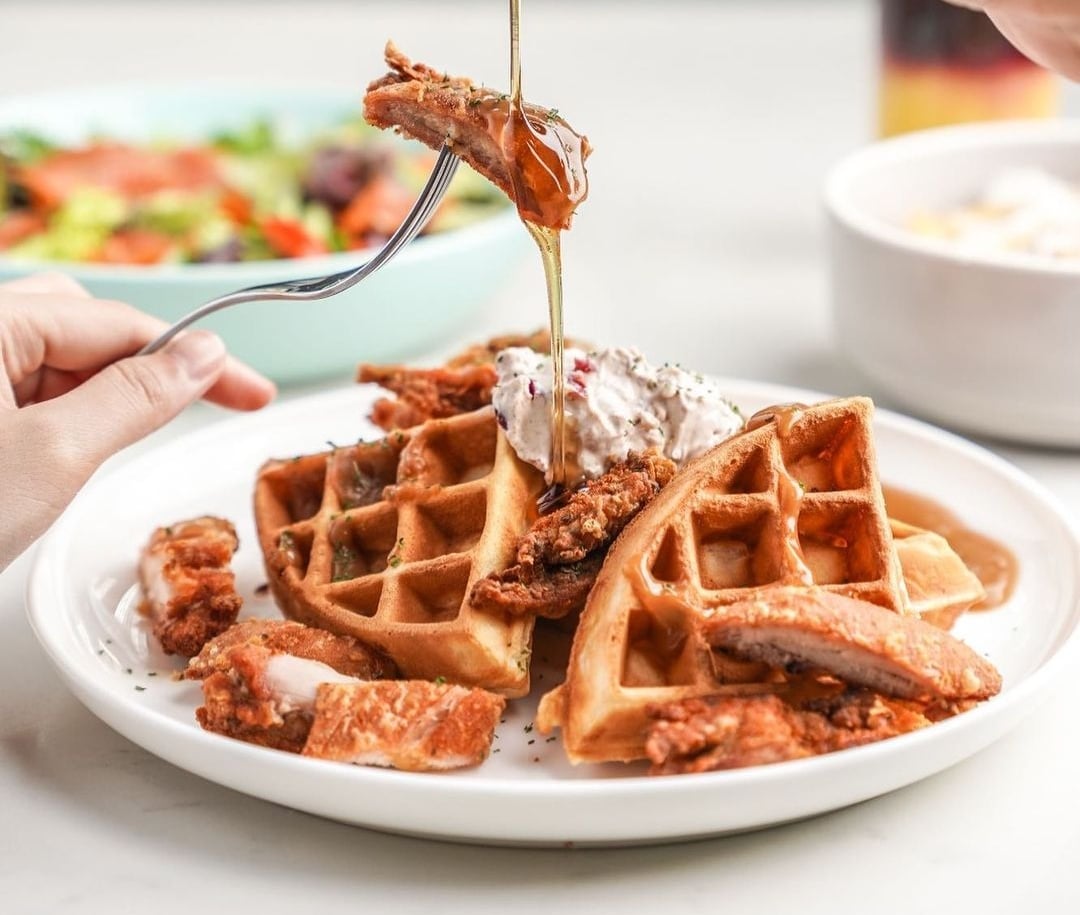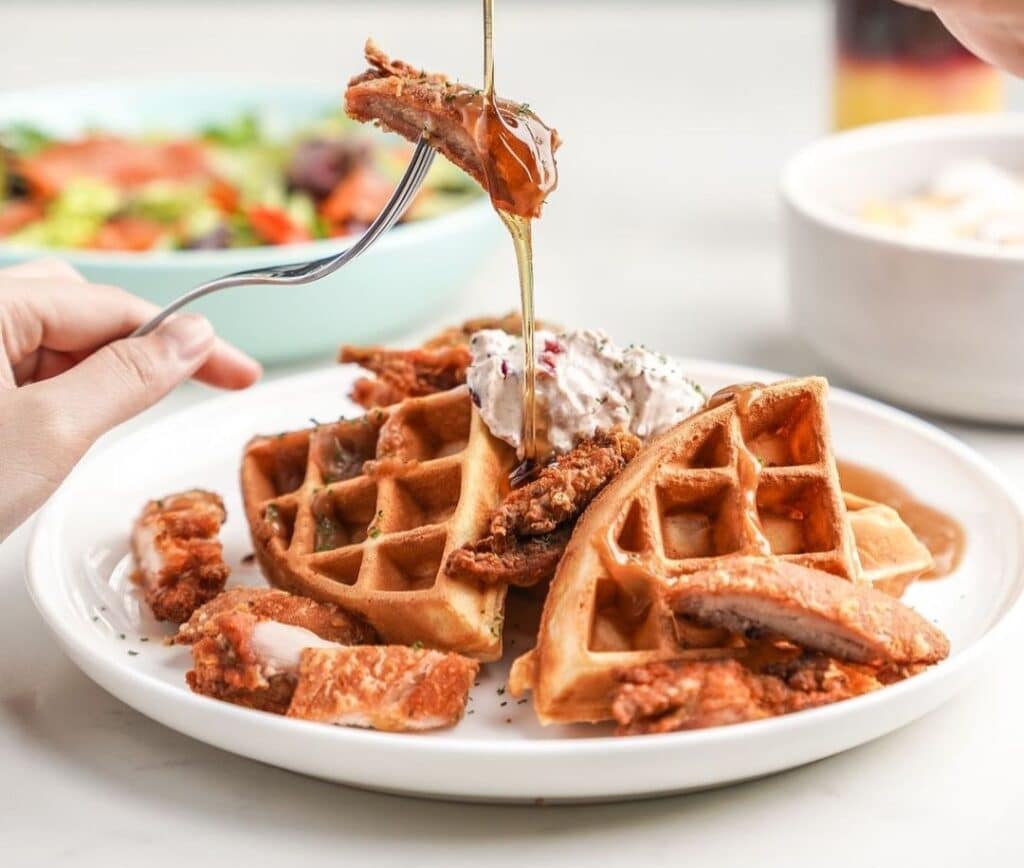 While this may not be a dedicated waffle house, we could not leave out Sister and Co regarding unique waffles in Toronto. Here you can get your hands on their popular choices, such as the Taro Coconut Waffle and Citrus Mascarpone Waffle, which are guaranteed to hit the sweet spot.
Address: 887 Dundas St W, Toronto, ON M6J 1V9, Canada
7. Starving Artist – one of the best waffle houses in Toronto with great outdoor seating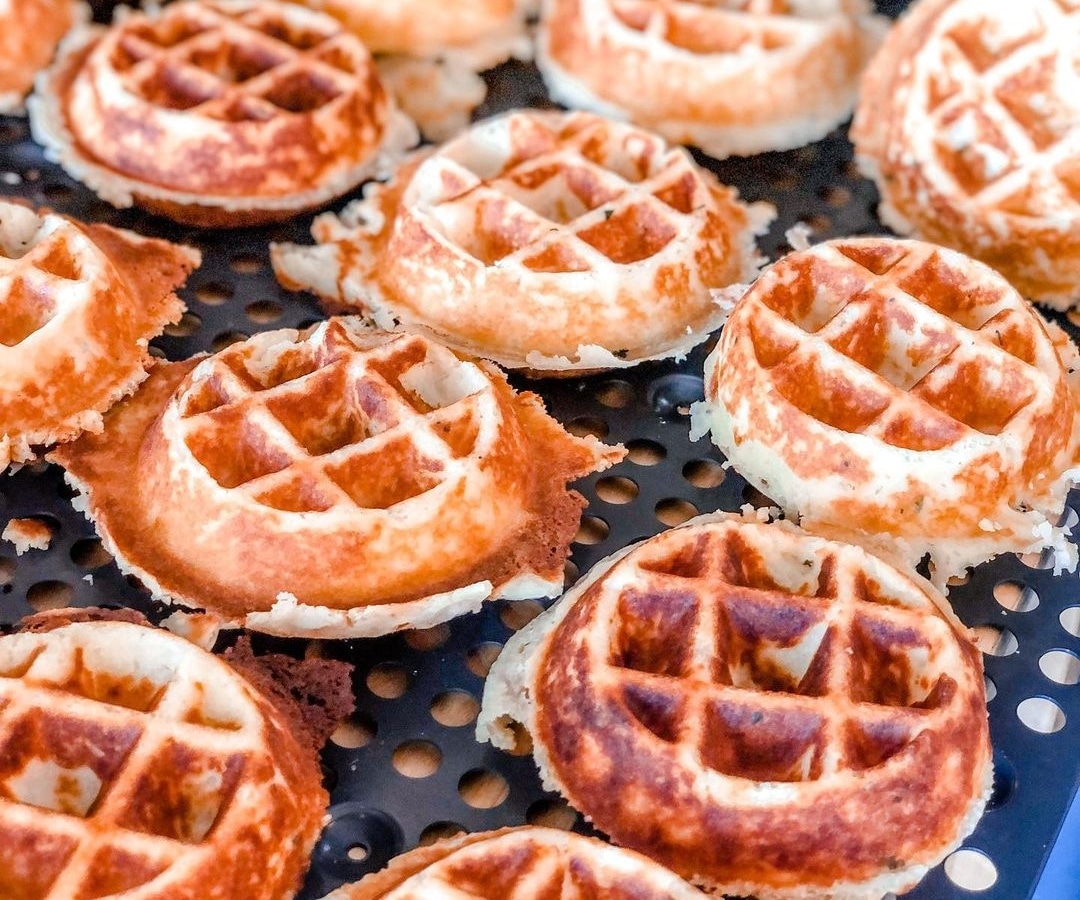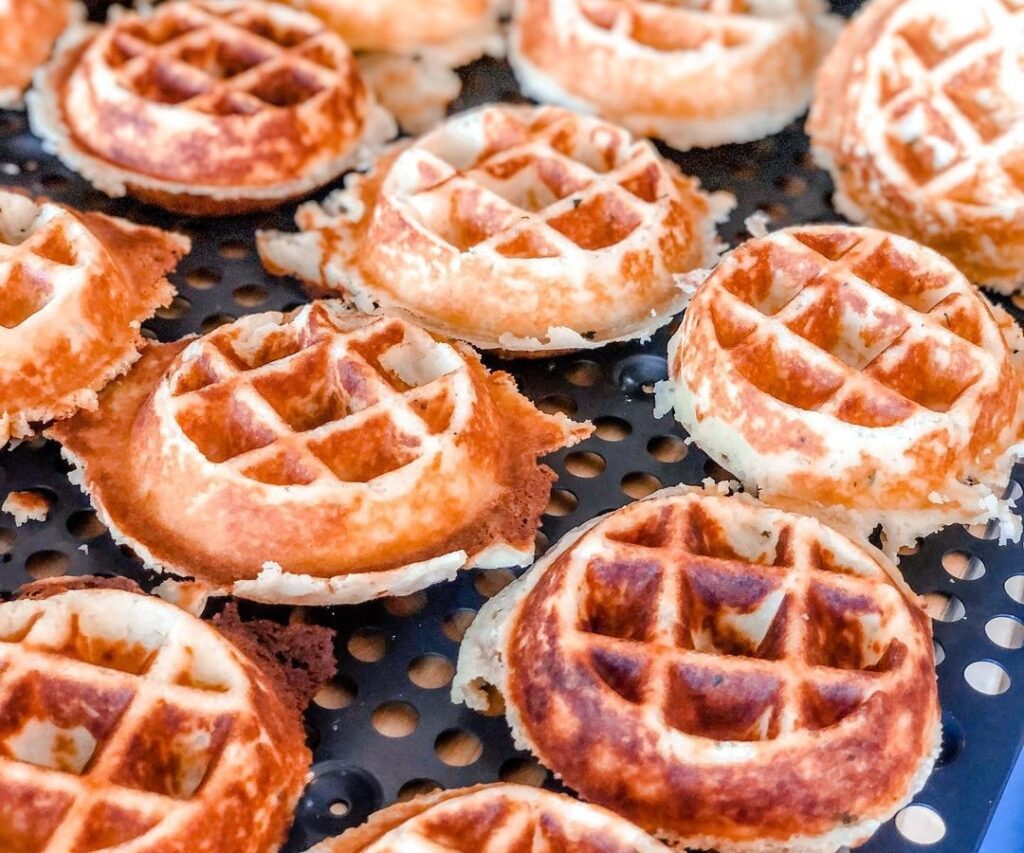 This dedicated waffle and espresso house is one of the best waffle houses in Toronto, providing you with a host of irresistible options and glorious coffee.
Whether you want to indulge in a waffle sandwich, enjoy a waffles Benedict, or fancy a sweet variety, there are endless delicious options here.
Address: 5762 Hwy 7 Unit 3, Markham, ON L3P 1A7, Canada
6. The Dirty Bird Chicken + Waffles – a top chicken and waffle house in Toronto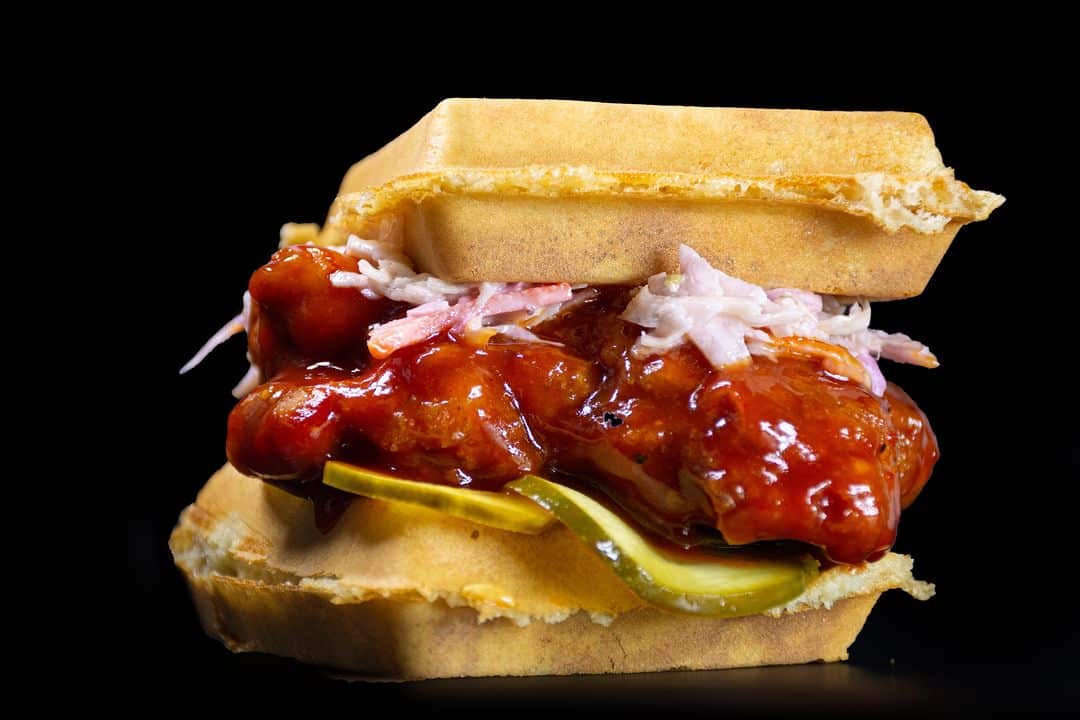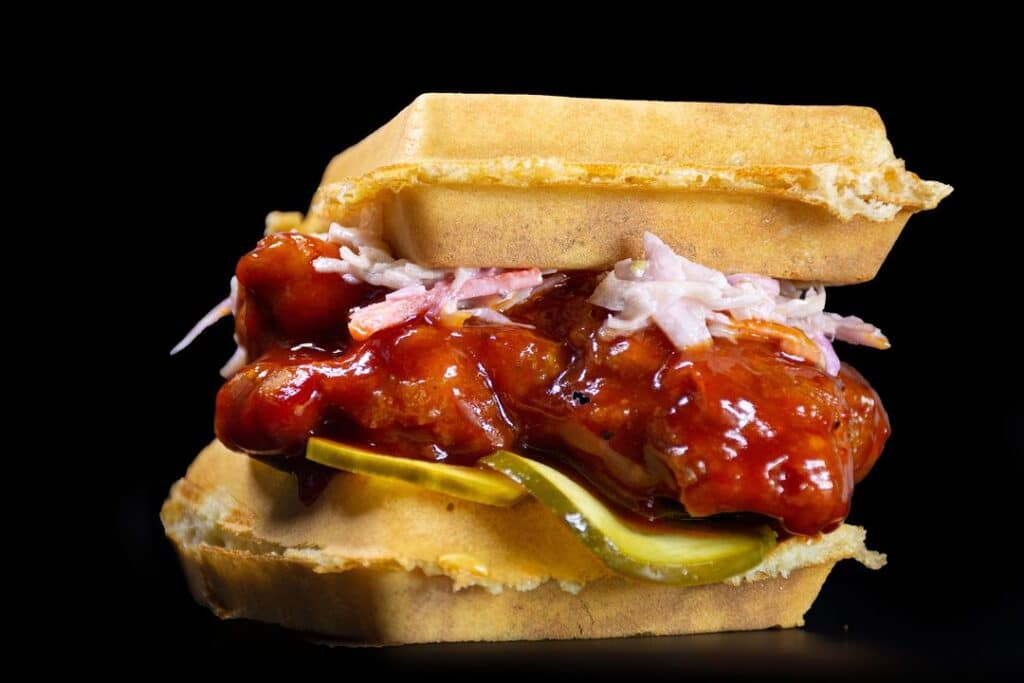 Chicken and waffles is a combination that has taken the world by storm, and if you are yet to try this speciality, you must go to The Dirty Bird Chicken + Waffles eatery in downtown Toronto.
This hotspot has such variety to choose from, including vegetarian fried cauliflower and waffle with buttered maple.
Address: 79 Kensington Ave, Toronto, ON M5T 2K2, Canada
5. Members Only Waffle House – a naughty waffle house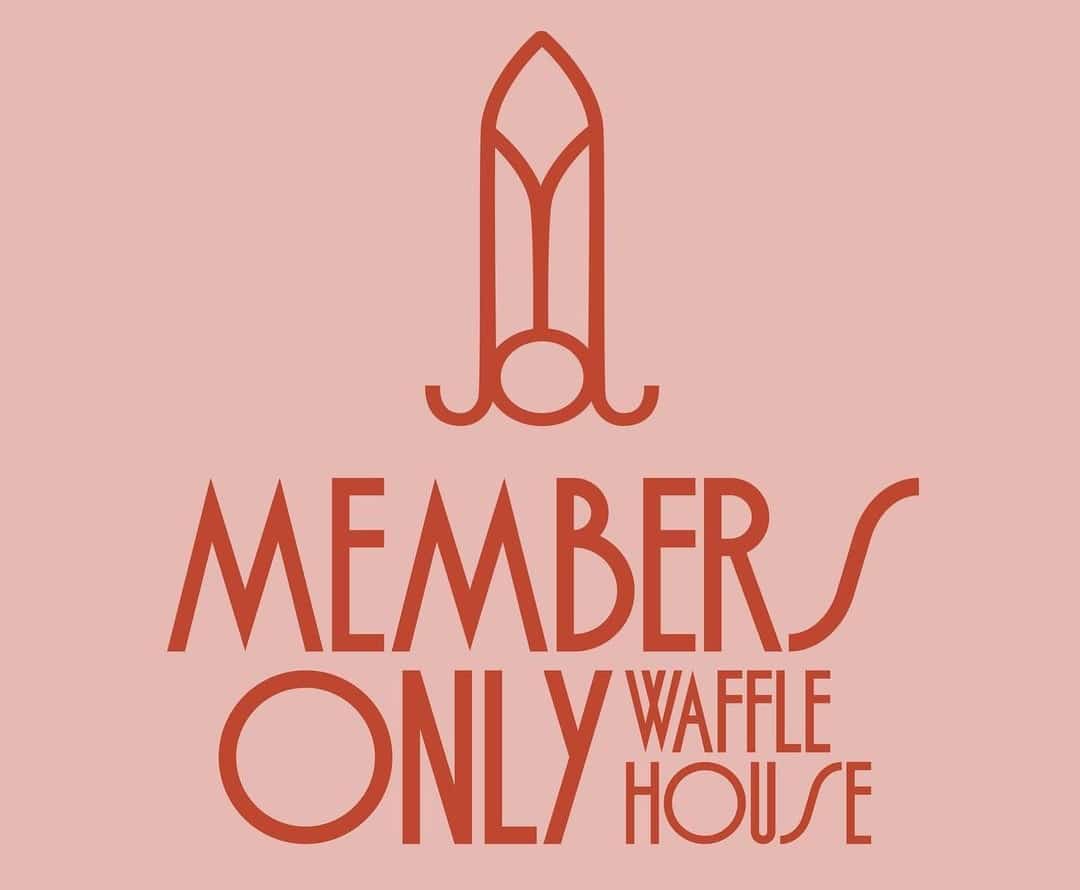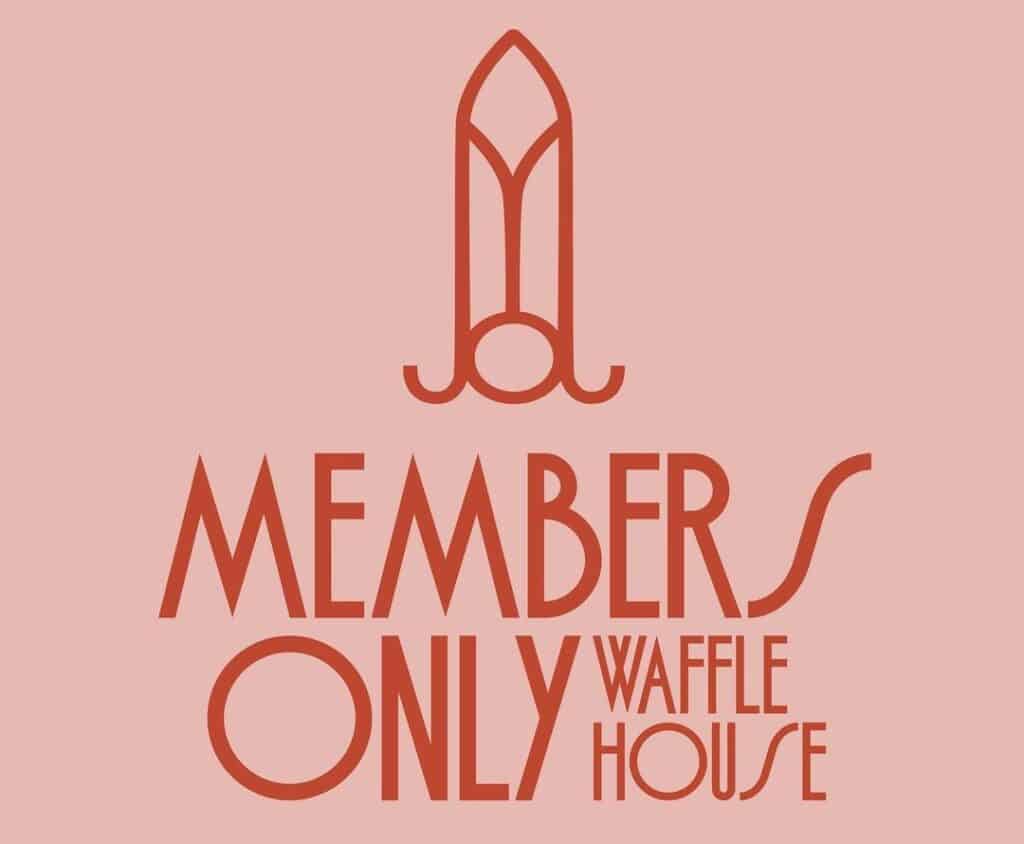 One of the best waffle houses in Toronto has to be Members Only Waffle House, which, as the name suggests, is, in fact, an X-rated waffle spot.
This spot needs to be considered for a selection of naughty waffles, which are served with a drizzle of your preferred chocolate and covered in sprinkles. With names like Plain Johnson, you're sure in for a bit of fun!
Address: 252 Queen St W, Toronto, ON M5V 1Z8, Canada
4. Grandmama's Waffles – a unique recipe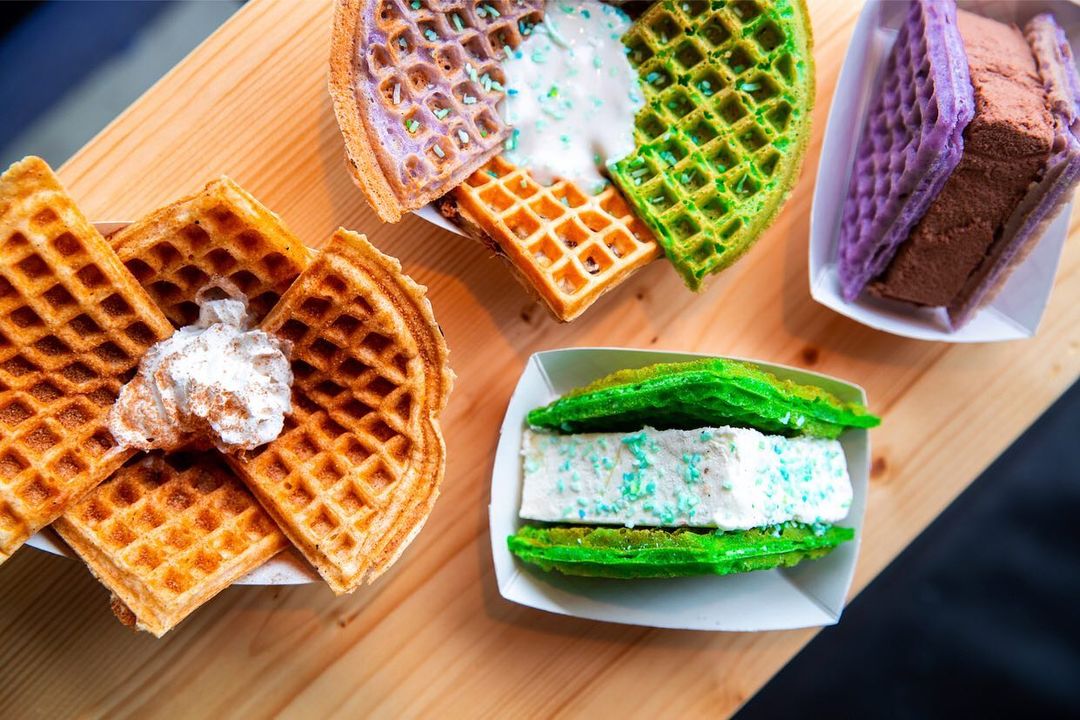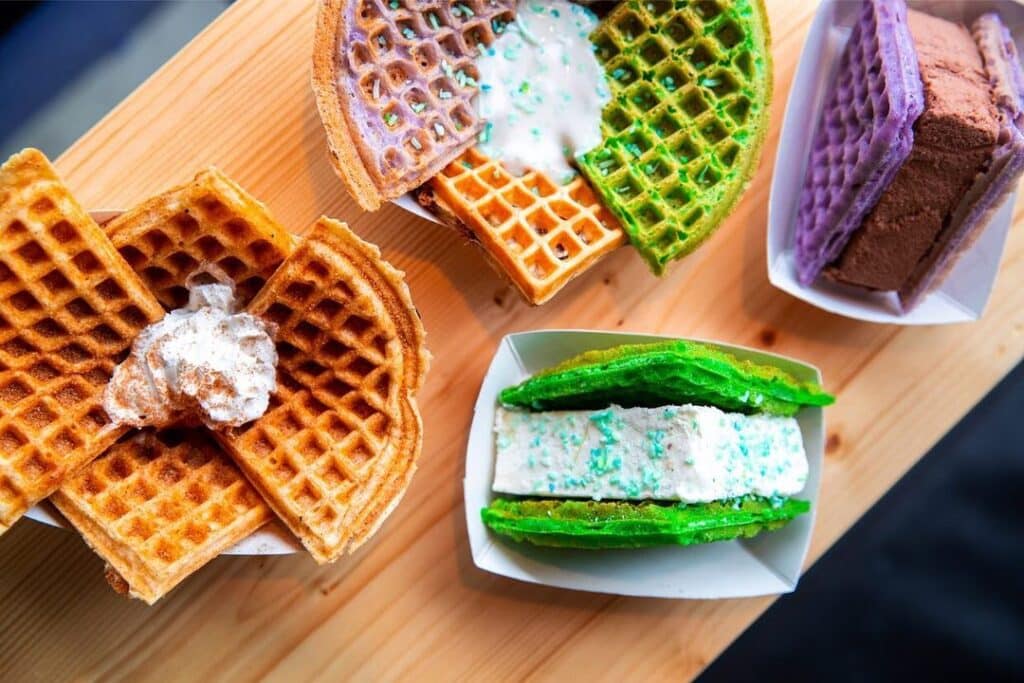 One of the top waffle houses in Toronto is Grandmama's Waffles, which uses a unique beer batter recipe instead of milk to whip up some fantastic creations.
As well as the traditional waffles, vegans can look forward to a range of coconut batter waffles and delicious coconut cream dips.
Address: 363 Clinton St, Toronto, ON M6G 2Z1, Canada 
Check out: Top 10 best vegetarian restaurants in Toronto ranked.
3. Cluck Clucks Chicken & Waffles – a perfect combination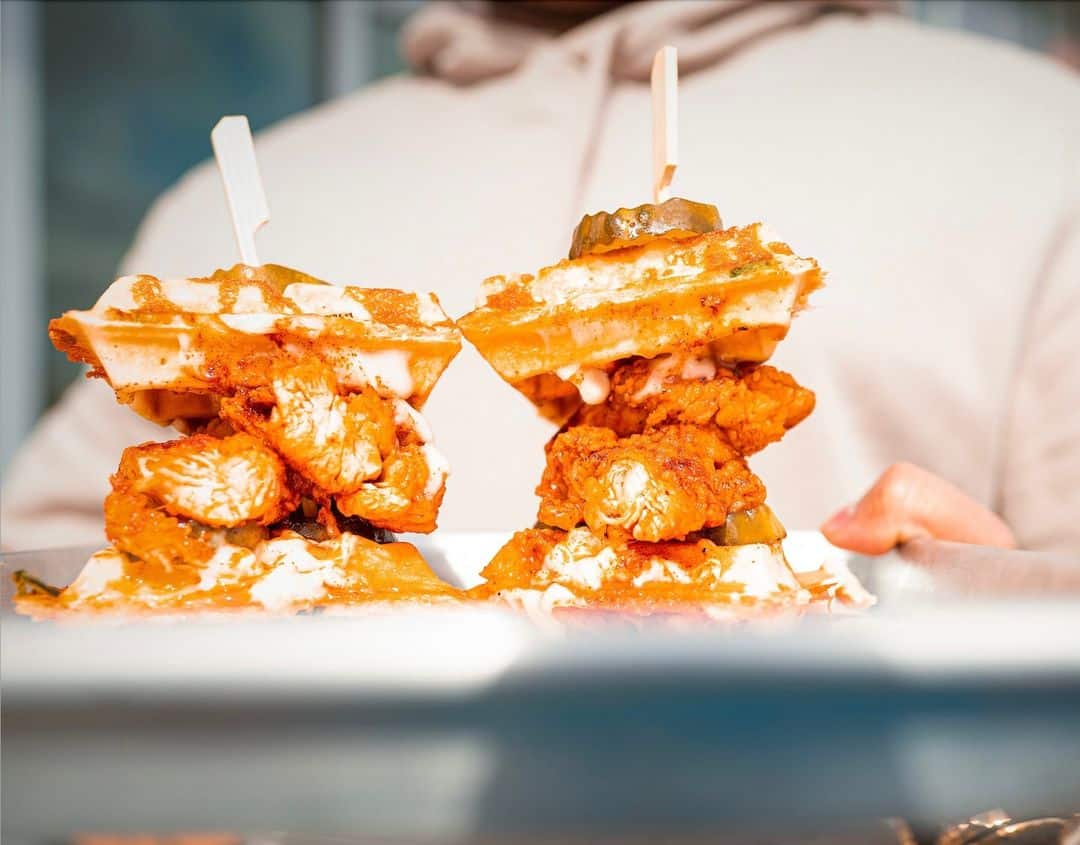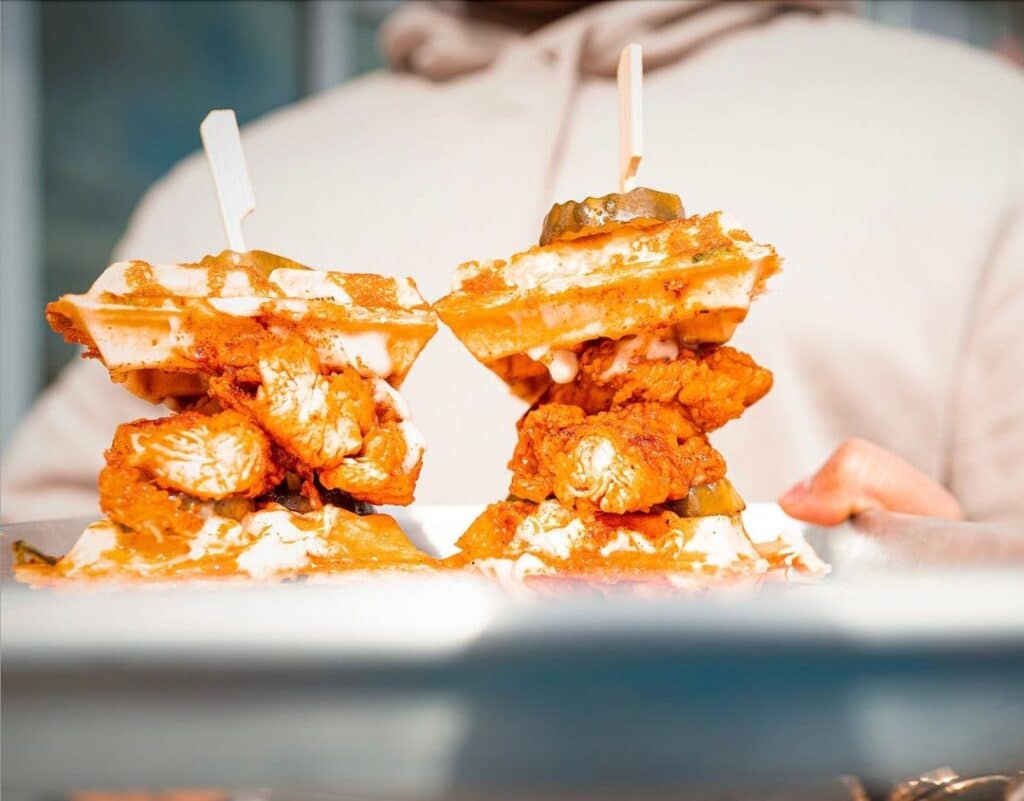 Located on The Esplanade in downtown Toronto, Cluck Clucks Chicken & Waffles is a popular choice for a variety of – you guessed it – chicken and waffles.
This notorious waffle house serves succulent chicken pieces with fluffy waffles and homemade sauces for an undeniably good taste.
Address: 222 The Esplanade, Toronto, ON M5A 4M8, Canada
2. La Petit Dejeuner – guaranteed satisfaction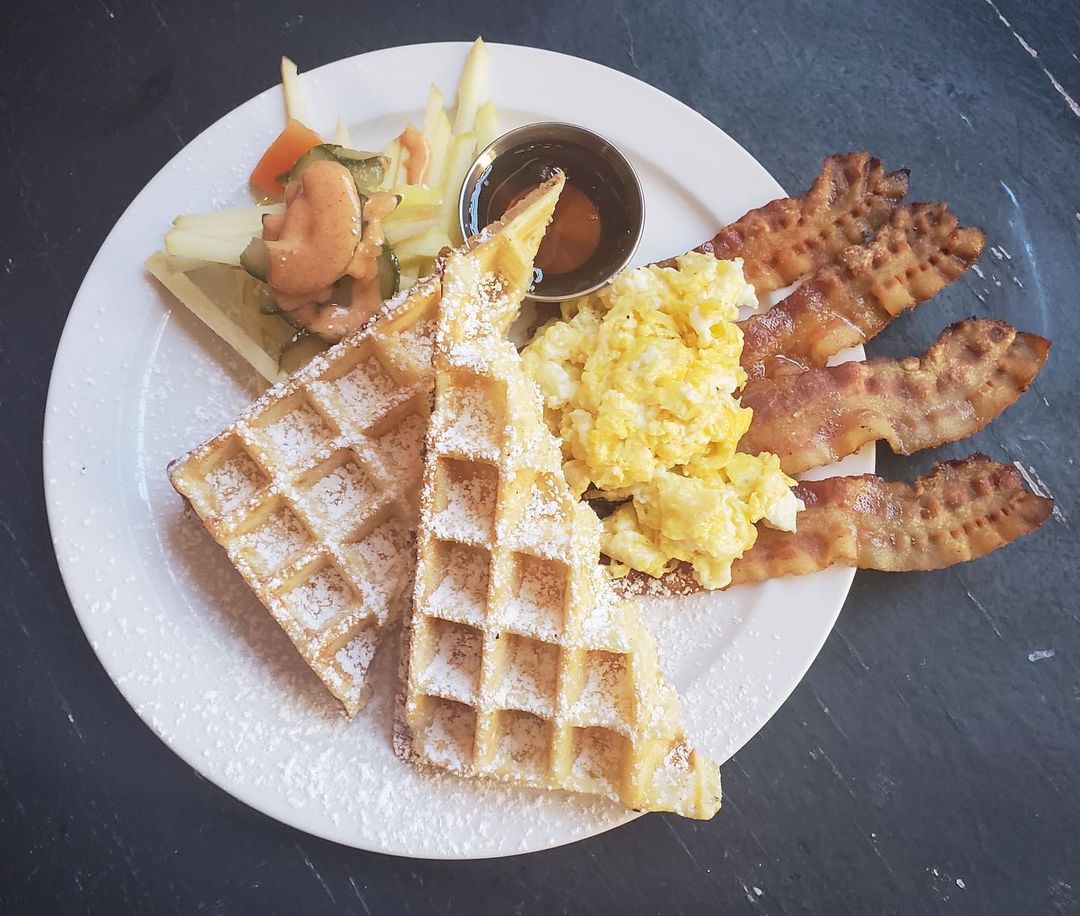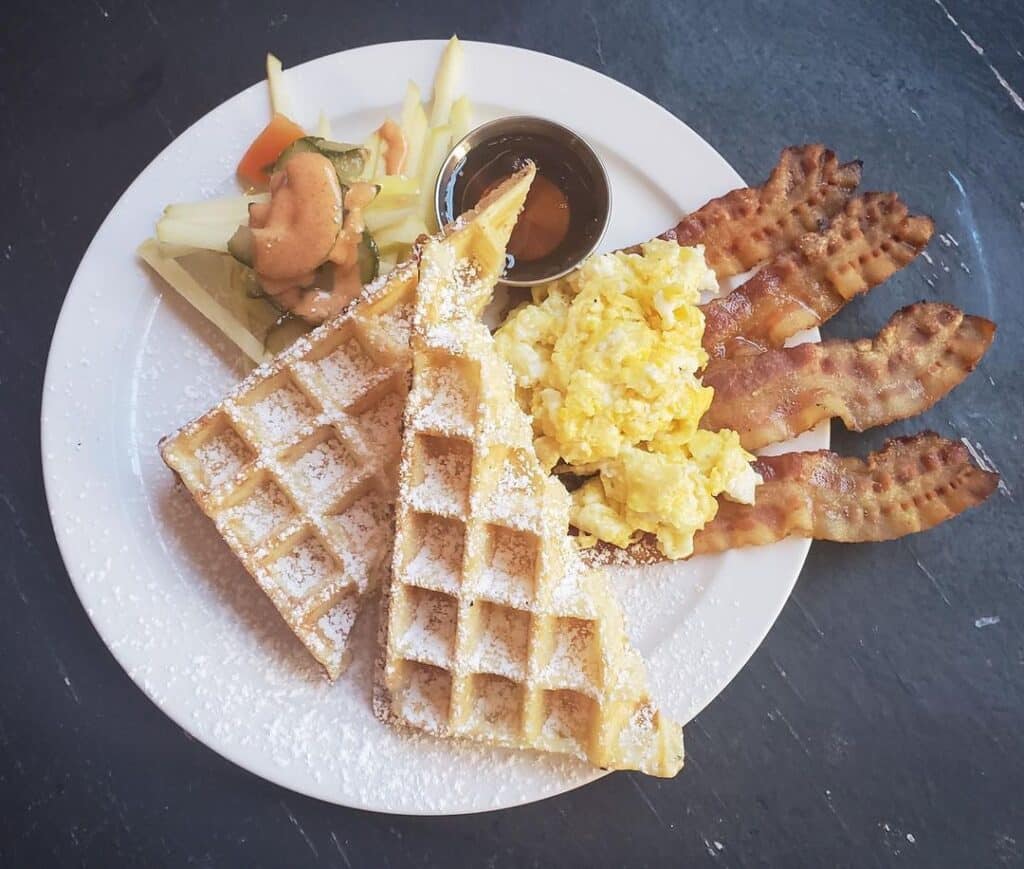 This Belgian Canadian eatery is a hot spot for great waffles made to perfection. Whether you fancy a savoury dish combining waffles with salmon and scrambled eggs or a sweet version covered in strawberries and whipped cream, you won't be stuck for choice.
Address: 191 King St E, Toronto, ON M5A 1J5, Canada
1. Lekker – a place to tickle the taste buds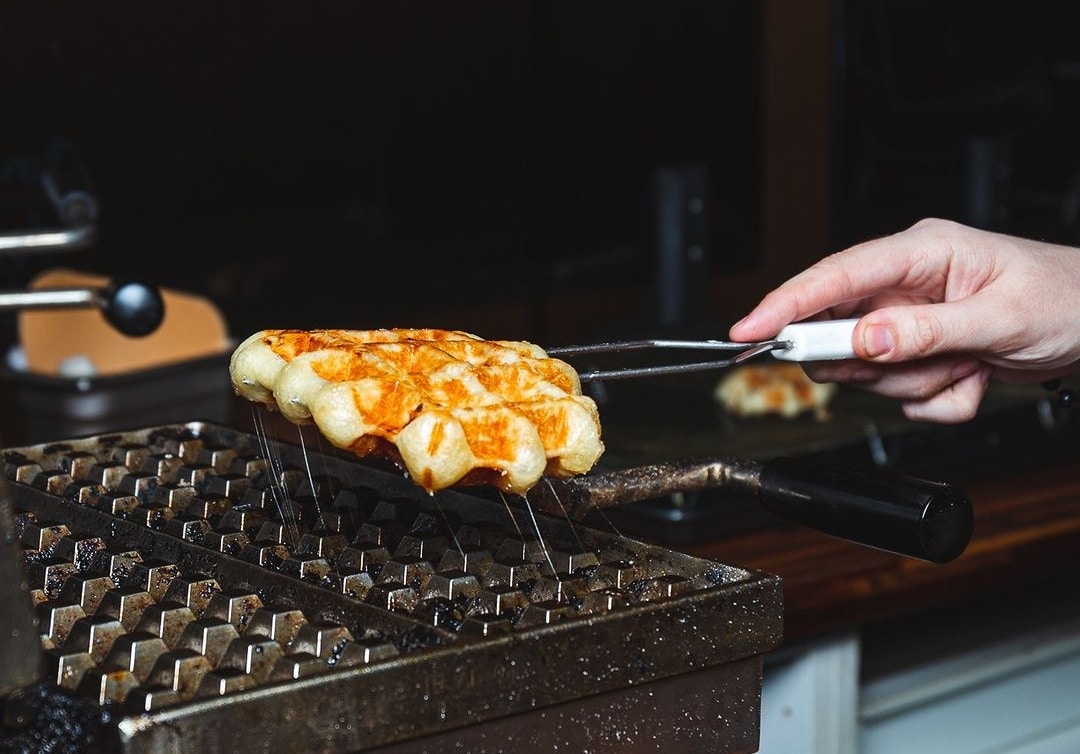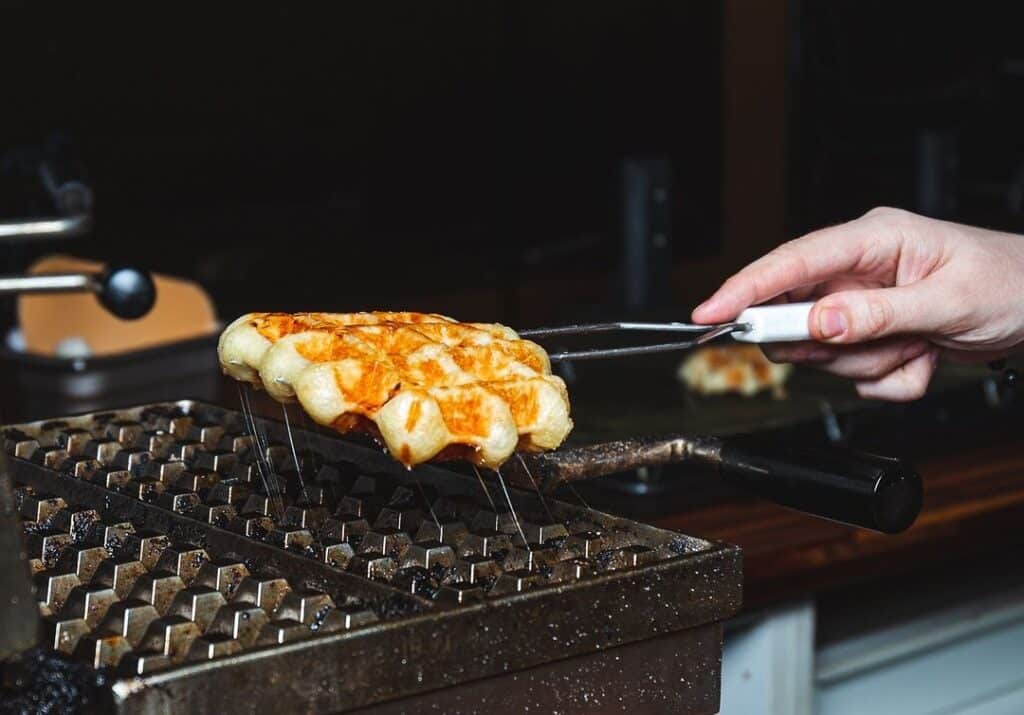 This is one of the best waffle houses in Toronto, indeed Canada. They serve up some fantastic and authentic Belgian waffles for the savoury and sweet palate.
Here, at Kensington Market, you can choose from a range of handcrafted waffles, with toppings including marshmallows, chocolate, berries, and whipped cream.
Address: 237 Augusta Ave, Toronto, ON M5T 2L8, Canada
Notable mentions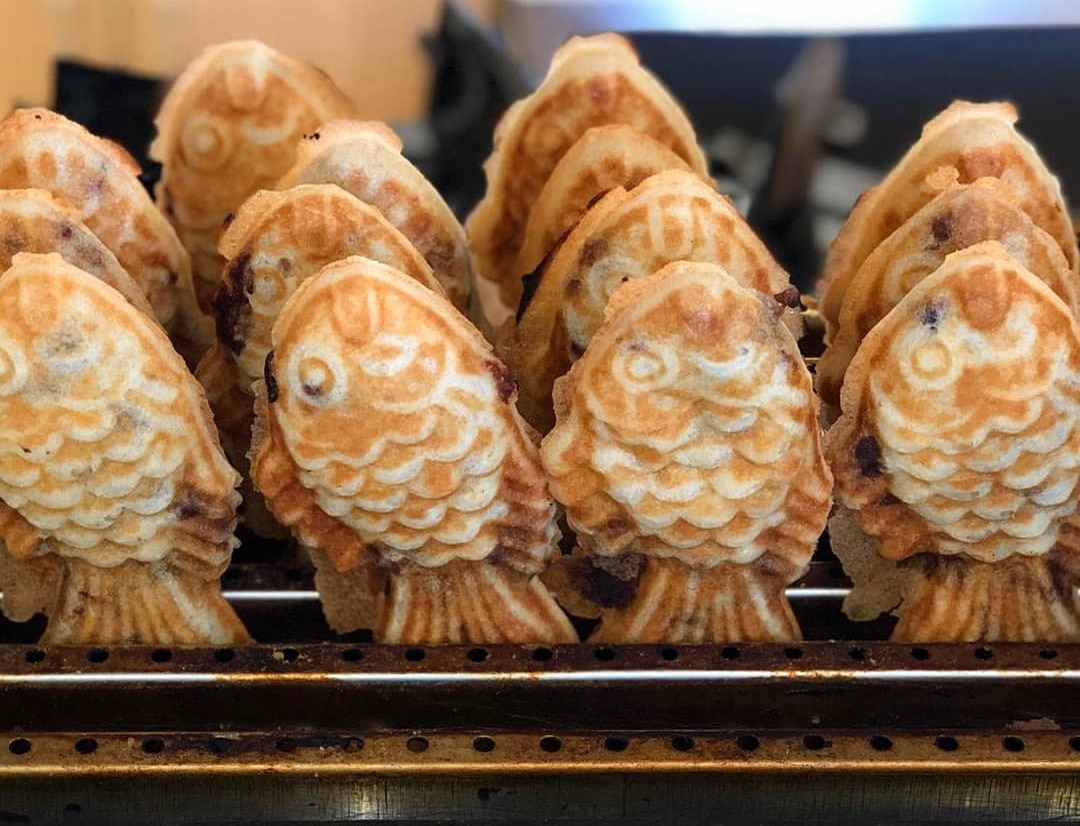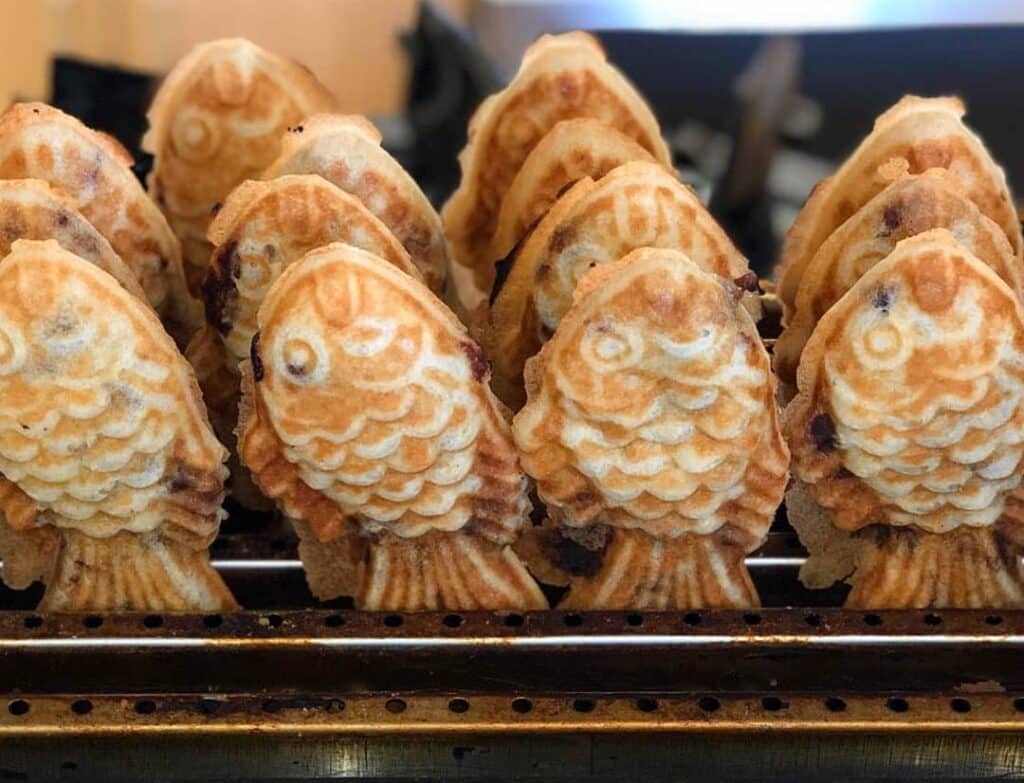 Red Bean Waffle House Thornhill: Serving unique fish-shaped waffles filled with red beans and fresh to order, this Korean-inspired eatery is a must for something different. The fan favourite fish waffle with custard is to die for.
Waffle O: This Canadian waffle chain is your one-stop shop for sweet and delectable waffles with endless toppings.
Melt n Dip: Located in downtown Toronto, their mouthwatering menu features a range of authentic Belgian waffles with various toppings, plus the famous cotton candy waffle.
Toast Delight: This site is small on space but big on taste and friendliness. You can expect amazing service at Toast Delight.
FAQs about waffle houses in Toronto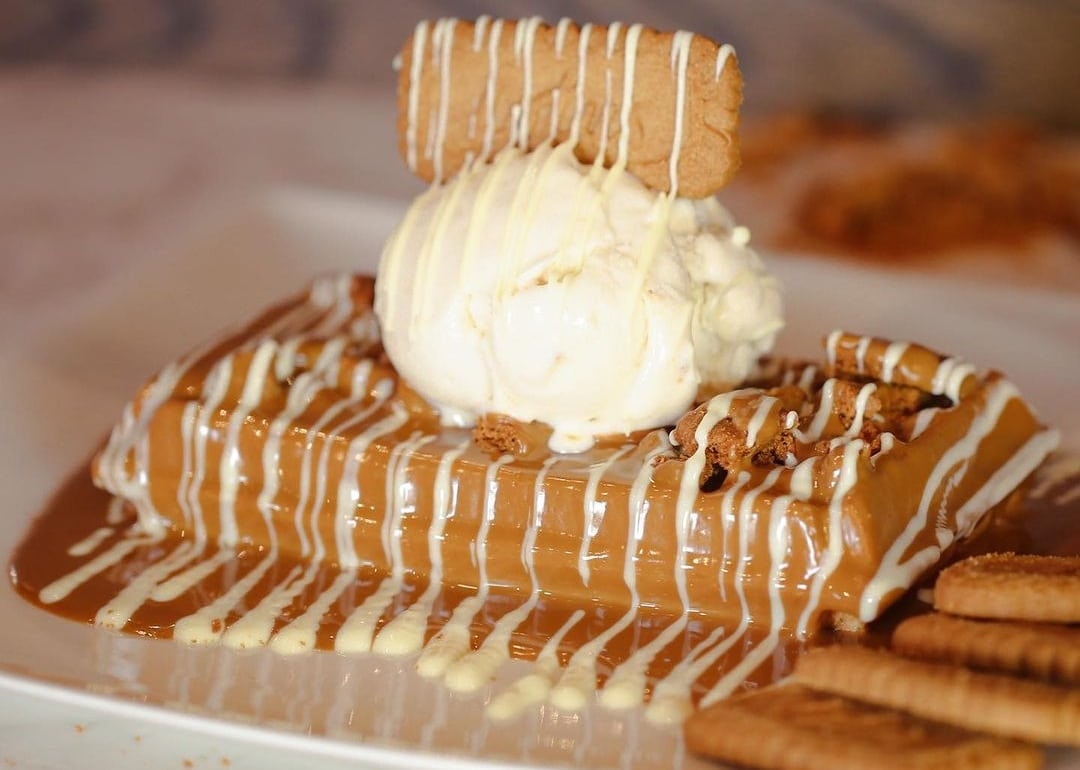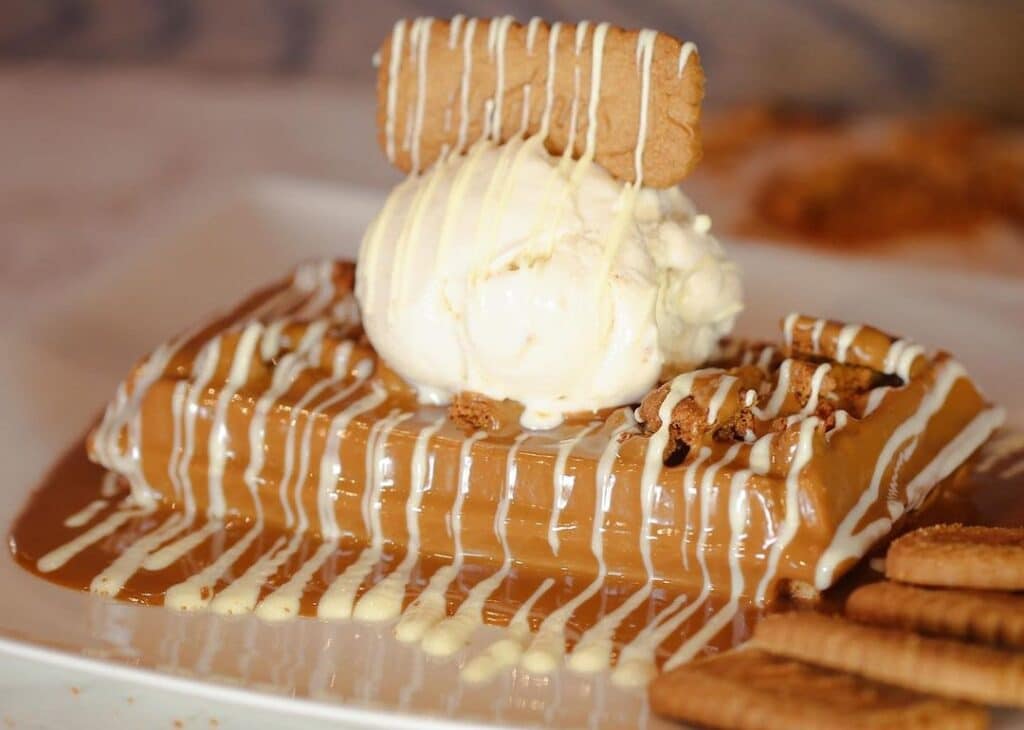 Where do waffle houses come from?
While many associate waffles with Belgium, sources say they also come from France, so both countries are to thank for introducing these delicious creations to our plates.
Does Toronto have good waffle houses?
Yes, plenty of dedicated waffle houses, cafes, and brunch spots serve up some darn good waffles.
What should I order?
One of the best waffles you can choose is the beer-battered waffles at Grandmama's Waffle House, a truly unique blend of ingredients that is hard to find elsewhere.
So, now you have discovered the best waffle houses in Toronto, chances are you are eager to try them. So which one will you choose first?