The vegan food scene in Berlin is years ahead of most other European cities, meaning there are plenty of options for those following a plant-based lifestyle.
You won't find many hungry vegans in Berlin with the wide range of incredible food on offer in the city. From Asian cuisine to German street food, creative dishes to delicious vegan burgers, the vegan scene in the city is truly remarkable.
With a young and progressive population, Berlin is, in general, years ahead of many other cities in Europe. And the abundance of vegan and vegetarian restaurants is one factor in this.
So, if you're wondering where to find the best vegan restaurants in Berlin, we are here with the answer to your prayers. Read on to discover all the amazing vegan options available in the German capital.
10. La Stella Nera – for delicious vegan pizza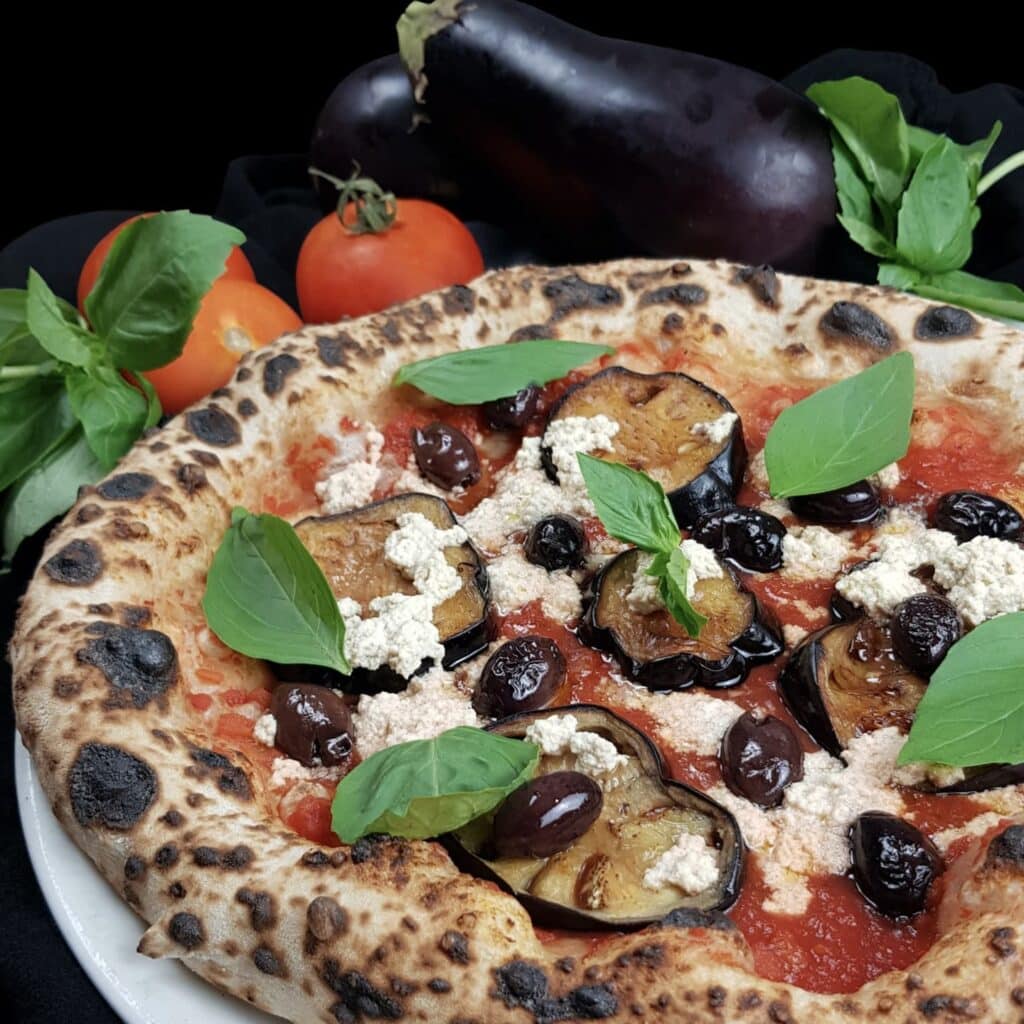 For unforgettable vegan pizza topped with tasty vegan cheese, various vegetable toppings, and meat alternatives, we highly recommend La Stella Nera.
A true comfort food experience, this is one of the favourite restaurants among vegans in the city. So, we couldn't make a list of the best vegan restaurants in Berlin without mentioning this incredible spot.
Address: Leykestraße 18, 12053 Berlin, Germany
9. Lia's Kitchen – delicious food and vegan goodness for everyone
This 100% vegan establishment specialises in delicious healthy food and satisfying plant-based fast food.
A popular food joint in the city, serving a vegan menu with everything from fresh salad bowls to burgers and more, we couldn't recommend this place enough.
Address: Kollwitzstraße 47, 10405 Berlin, Germany
8. Försters – for reimagined traditional dishes
Offering a fantastic seasonal menu with reimagined traditional dishes, Försters is among our favourite vegan food joints in Berlin.
With a relaxed atmosphere, beautiful food, and friendly service, you can't go wrong with a meal here.
Address: Dunckerstraße 2a, 10437 Berlin, Germany
7. FREA – Germany's first vegan zero-waste restaurant
FREA is Germany's first vegan zero-waste restaurant serving a modern plant-based menu and organic fare. With a focus on environmental sustainability, you can dine here knowing you won't have a negative impact on the planet!
From vegan salads and a great range of fresh food dishes, this is one of the favourite restaurants among vegans in the city.
Address: Kleine Hamburger Str. 2, 10115 Berlin, Germany
6. Han West – a much-loved Asian eatery serving vegan and vegetarian dishes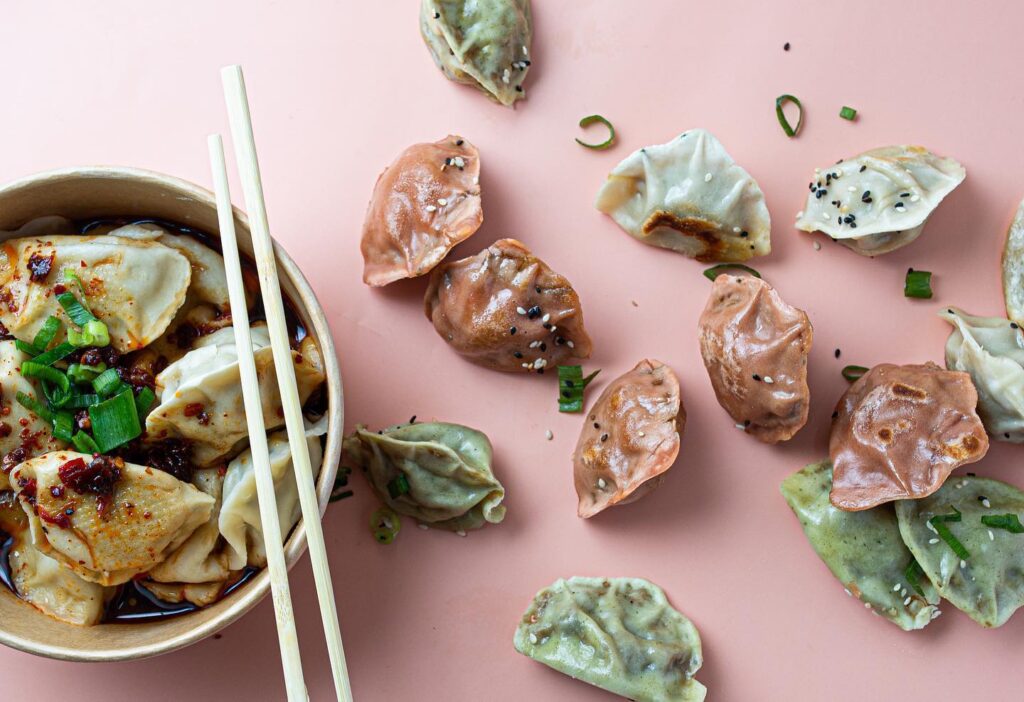 Specialising in delicious dumplings with fillings to suit everyone and tasty bao buns and fries, dining at Han West will be an experience you'll never forget.
With various locations around the city, they offer delicious vegan dumplings and indulgent fries with peanut sauce.
Address: Görlitzer Str. 69, 10997 Berlin, Germany
5. Ataya Caffe – for an Italian-Senegalese fusion
A Senegalese and Sardinian fusion restaurant, Ataya is a hidden gem in the city. One of the best vegan cafes in Berlin, you won't believe your eyes at the offerings here.
From vegan brunch to hummus plates, you'll be spoilt for choice at this fantastic restaurant. Those with a sweet tooth can even indulge in their great range of desserts.
Address: Zelterstraße 6, 10439 Berlin, Germany
4. Kimchi Princess – for Asian-inspired vegan fare
Kimchi Princess is not a fully vegan restaurant. However, it is one of the best-loved Korean barbeques in Germany, and its array of vegan dishes makes it worth checking out.
Offering delicious rice noodles, tofu dishes, vegan dumplings, creative mocktails and cocktails, and more, this is one of the best Asian restaurants in the city.
Address: Skalitzer Str. 36, 10999 Berlin, Germany
3. Kopps – for ambitious plant-based dishes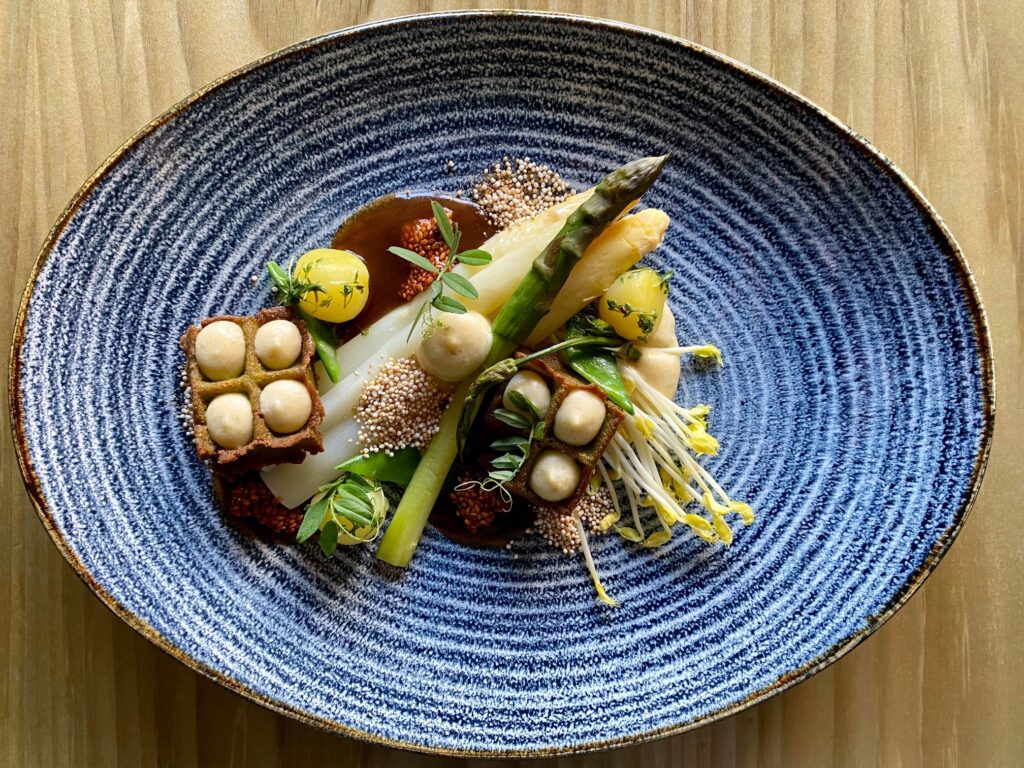 This vegan fine-dining restaurant is the place to go when you want to treat yourself. Located in Berlin Mitte, it is close to top attractions, making it a convenient choice for those visiting.
Offering a seasonal menu of local, healthy food, the vegan dishes here are nothing short of creative genius.
Address: Linienstraße 94, 10115 Berlin, Germany
2. Quy Nguyen – a top-class vegan Asian restaurant
For all-vegan Vietnamese food, we couldn't recommend Quy Nguyen on Oranienburgerstraße enough.
From tofu stir fries to delicious noodle dishes and more, this spot will change your perspective on vegan Vietnamese cuisine forever.
Address: Oranienburger Str. 7, 10178 Berlin, Germany
1. 1990 Vegan Living – another popular Vietnamese restaurant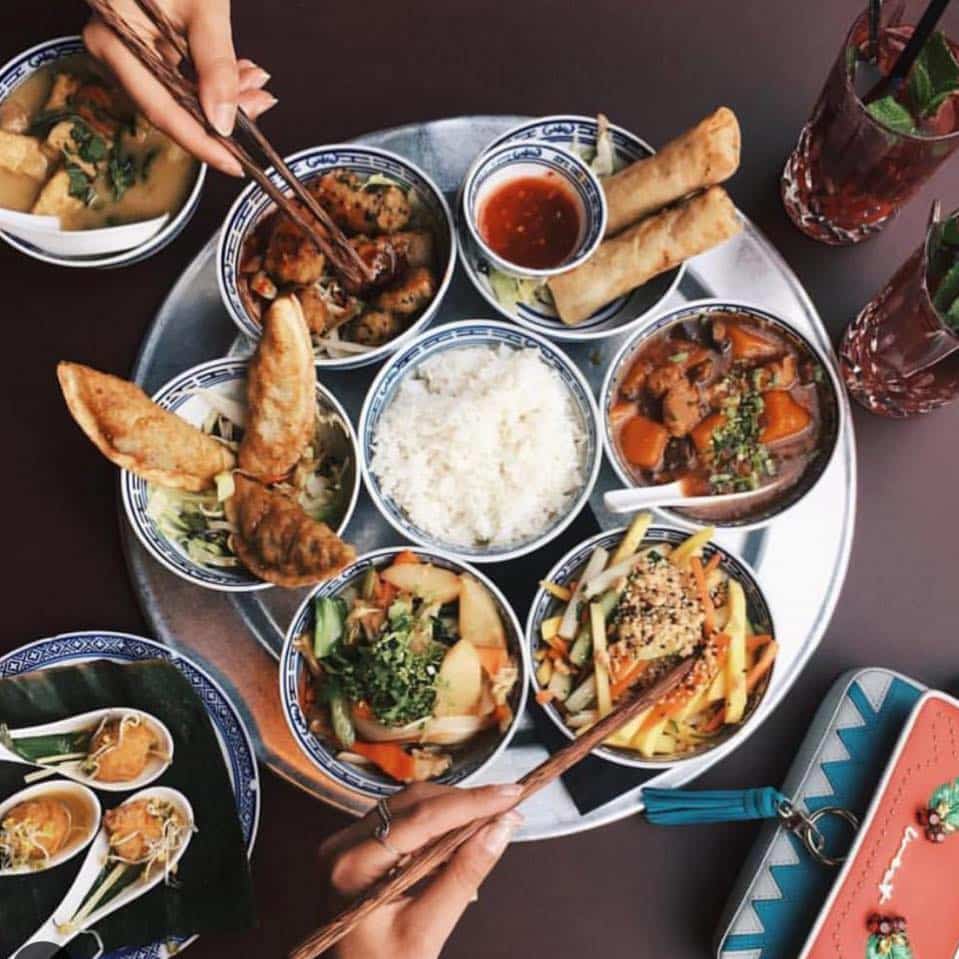 If Quy Nguyen has put you in the mood for delicious vegan Vietnamese food, but you want to try somewhere different, you need to try 1990 Vegan Living.
Offering a true friendly feel and a great range of small plates, the Asian food here is like nothing you've ever tried before.
Address: Krossener Str. 19, 10245 Berlin, Germany
Notable mentions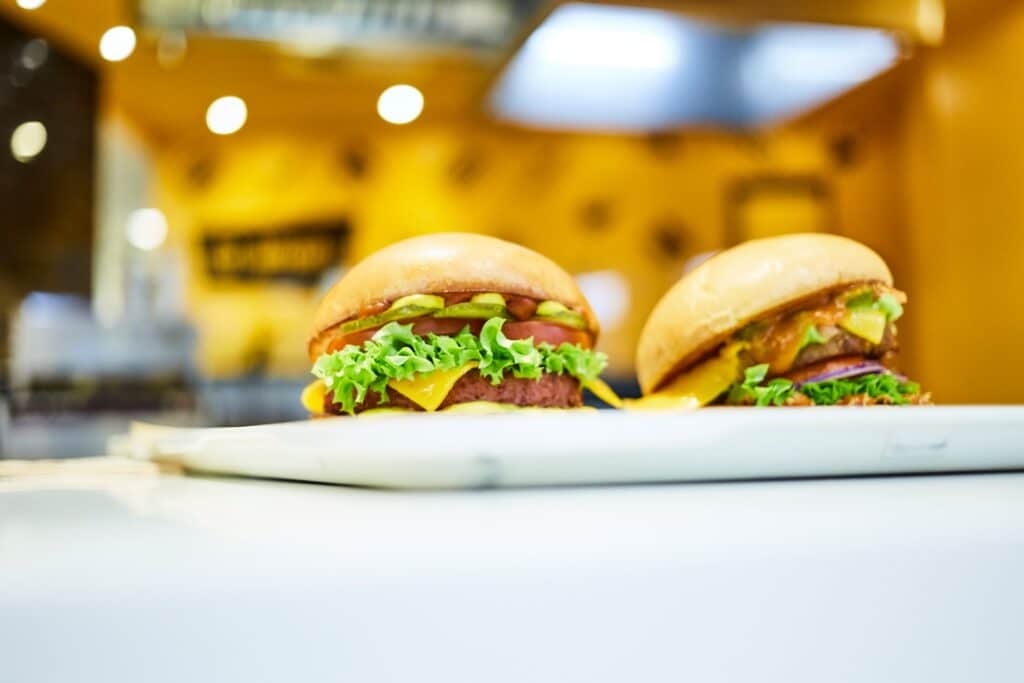 Brammibal's Donuts: Okay, so this is not technically a restaurant. Still, if you're a vegan donut lover visiting the city, you need to check out this incredible vegan donut bakery that boasts locations all over Berlin.
SOY: A must-visit for delicious vegan Asian food.
Calm Coffee: For creative teas and coffees and tasty pastries and buns, this cute cafe needs to be on your Berlin bucket list.
Vincent Vegan: A chain restaurant serving vegan twists on traditional German food, Vincent Vegan is a great spot for a tasty bite to eat.
Goura Pakora: If Indian food is your thing, Goura Pakora is often regarded as the home of some of the best vegan Indian food in the city.
Cafe Vux: For vegan coffees, cakes, bao buns, smoothies, and more, you need to visit Cafe Vux in Neukölln.
Chay Village: Another fantastic vegan Vietnamese restaurant, you can't go wrong with a delightful meal at Chay Village.
Vöner: If you fancy trying typical German cuisine made vegan, we highly recommend Vöner. Here you can get a tasty vegan kebab and fries with peanut sauce.
READ ALSO: Best vegan pizza in London: top 5 spots revealed
FAQs about the best vegan restaurants in Berlin
Is Berlin good for vegan food?
Yes! There are plenty of options for vegans in Berlin.
Where do vegetarians eat in Berlin?
Most places in the city will offer vegetarian dishes. However, some popular spots for vegetarians include Ataya Caffe and Quy Nguyen.
What city is most vegan in Europe?
London comes out on top with the most vegan restaurants in Europe, closely followed by Berlin in second place.