Canada's biggest city has a host of fantastic recreational activities, and these ten things will cost you nothing. So let's check them out.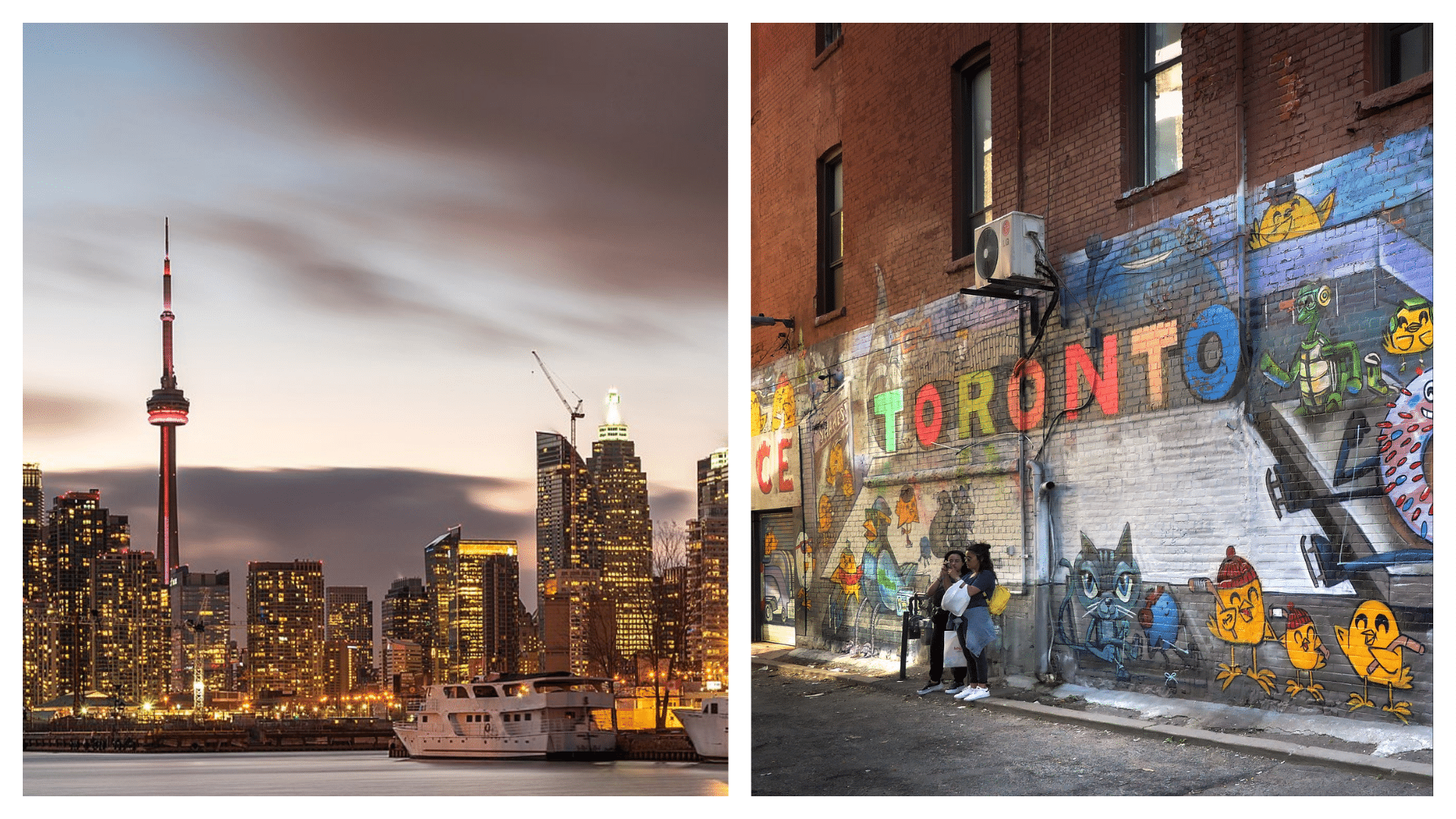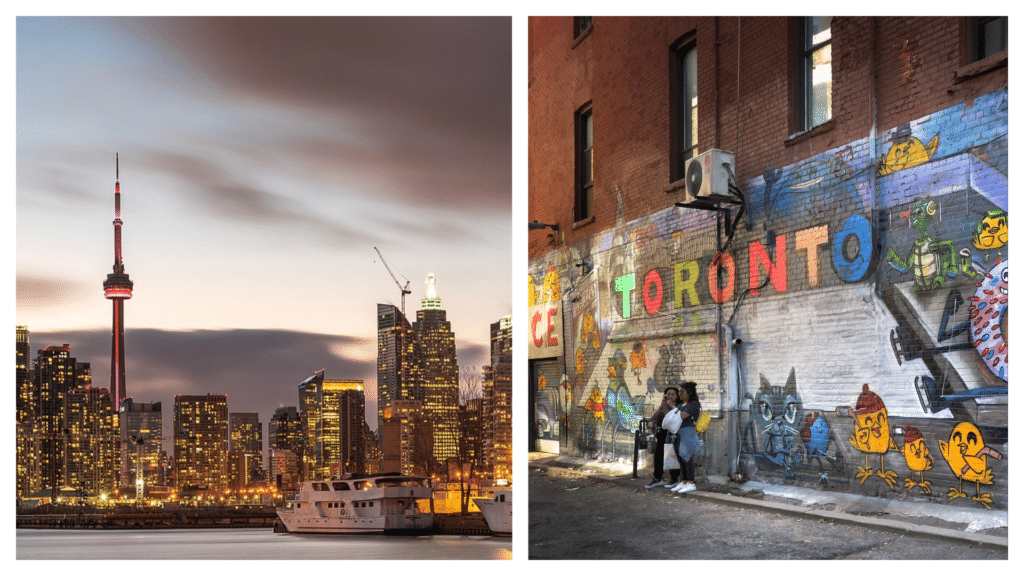 Toronto is one of Canada's most fascinating cities, and while there are plenty of excellent payable activities which are unmissable – take Niagara Falls, for instance – there are many more which are completely free.
Spending time in Toronto can be thoroughly enjoyed without having to spend a penny, and if you need some inspiration, we have ten excellent options for free things to do in Toronto.
10. Walk the PATH – a unique aspect of the city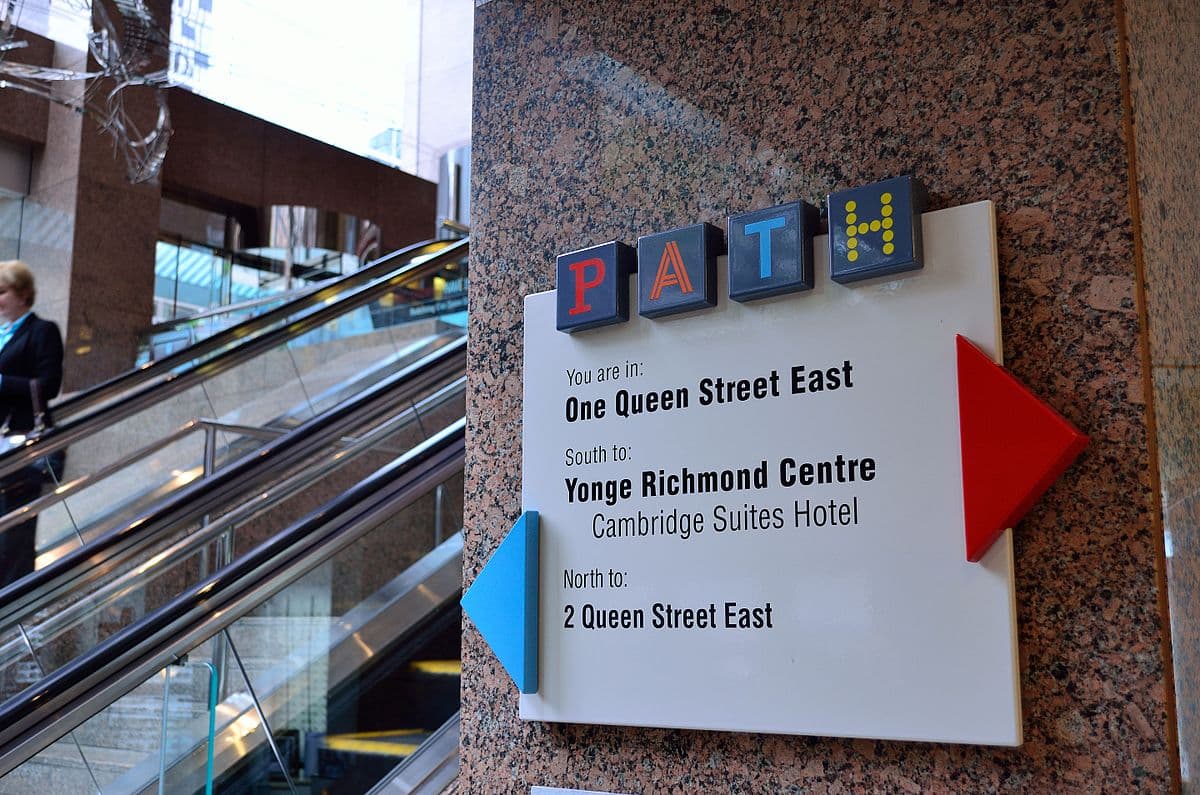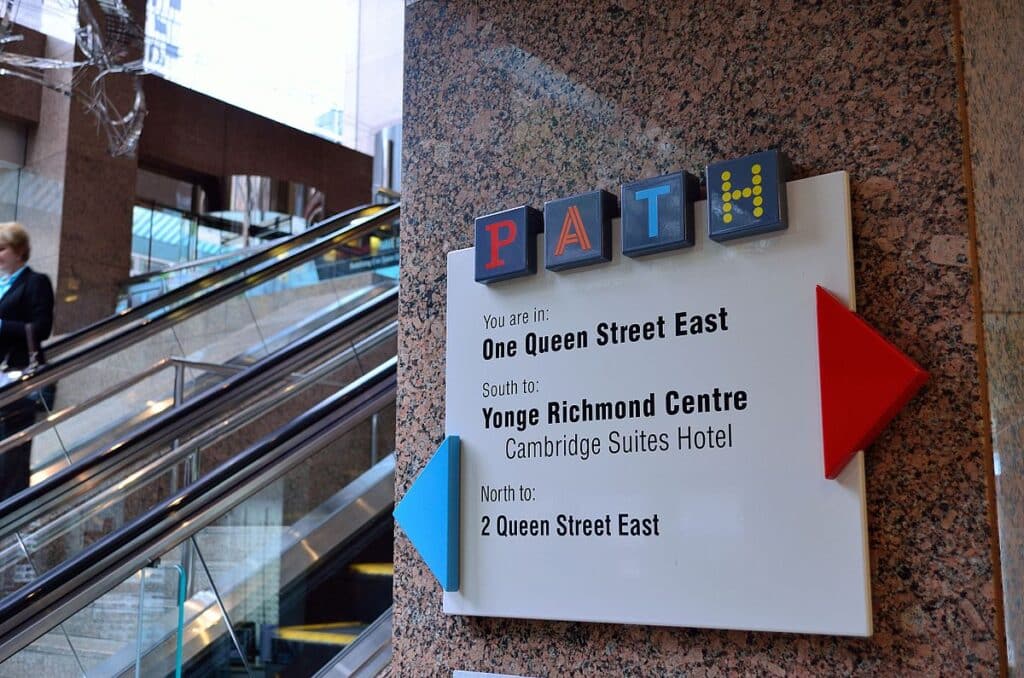 This is one of the best free things to do in Toronto, and if you ask us, it's probably one of the coolest.
These 30km (18 mile) pathways connect the downtown area on foot, passing all the major attractions, including the skywalk, which gives you a stunning elevated view of the iconic Toronto skyline.
Address: Toronto, ON, Canada
9. Royal Ontario Museum – free admission on occasion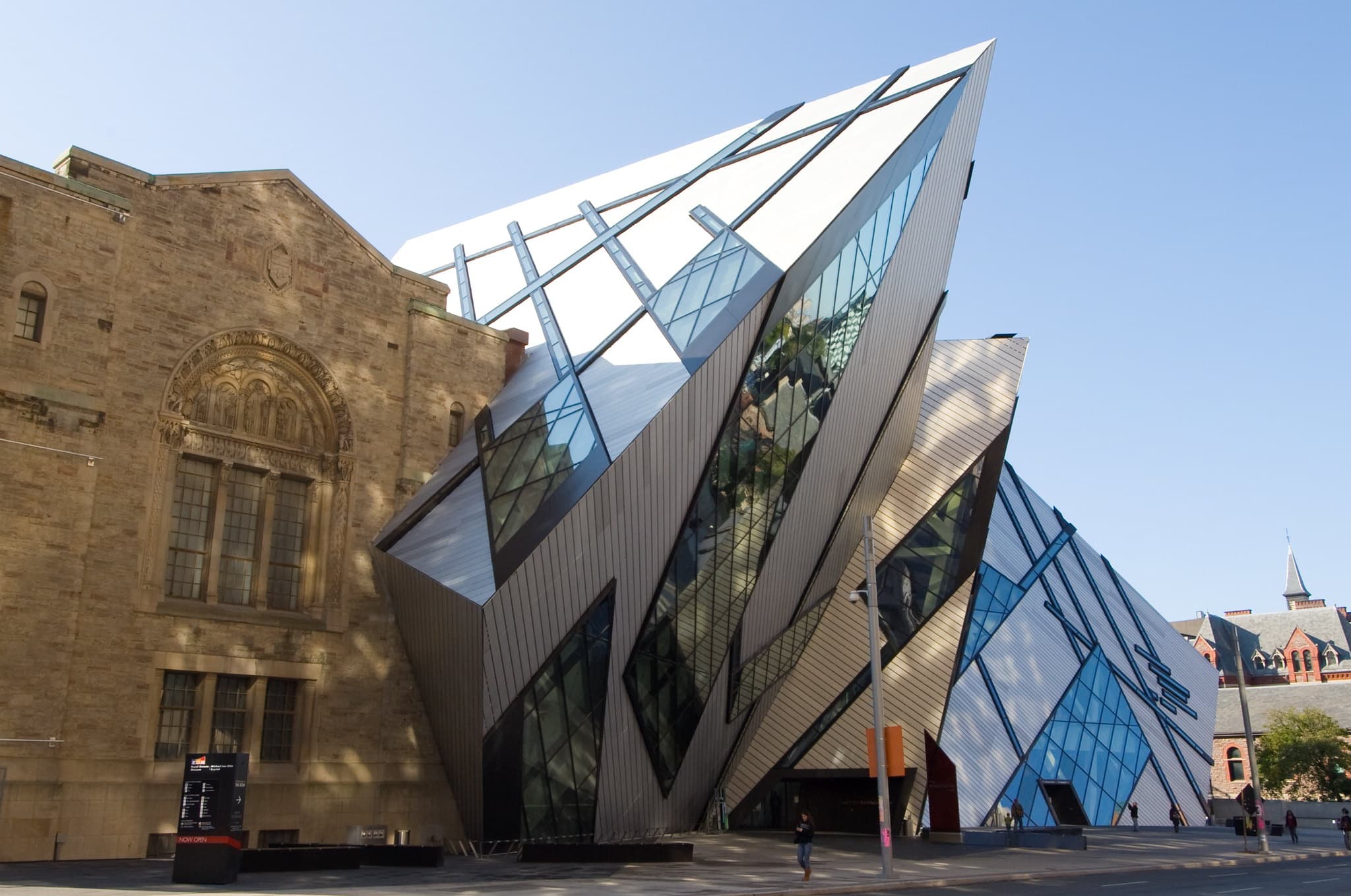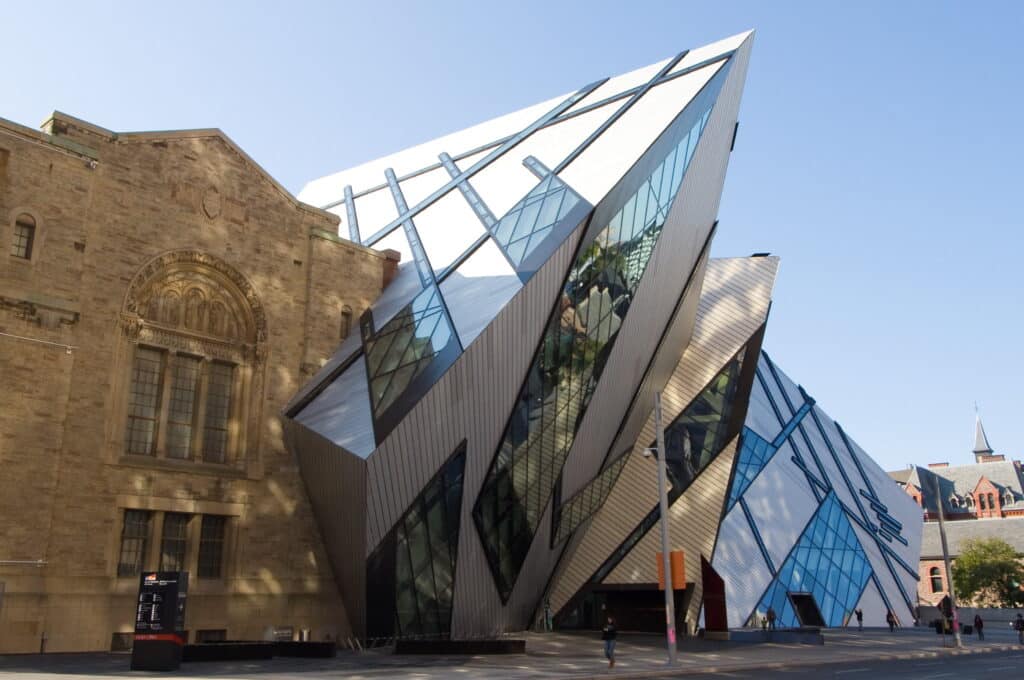 While this is generally a payable activity within the city and worth every penny, we highly recommend you take advantage of the free admission between 5:30 p.m. and 8:30 p.m. on the third Tuesday of every month, making it a great night-time activity at no cost.
Address: 100 Queens Park, Toronto, ON M5S 2C6, Canada
8. Graffiti Alley – one for the photographers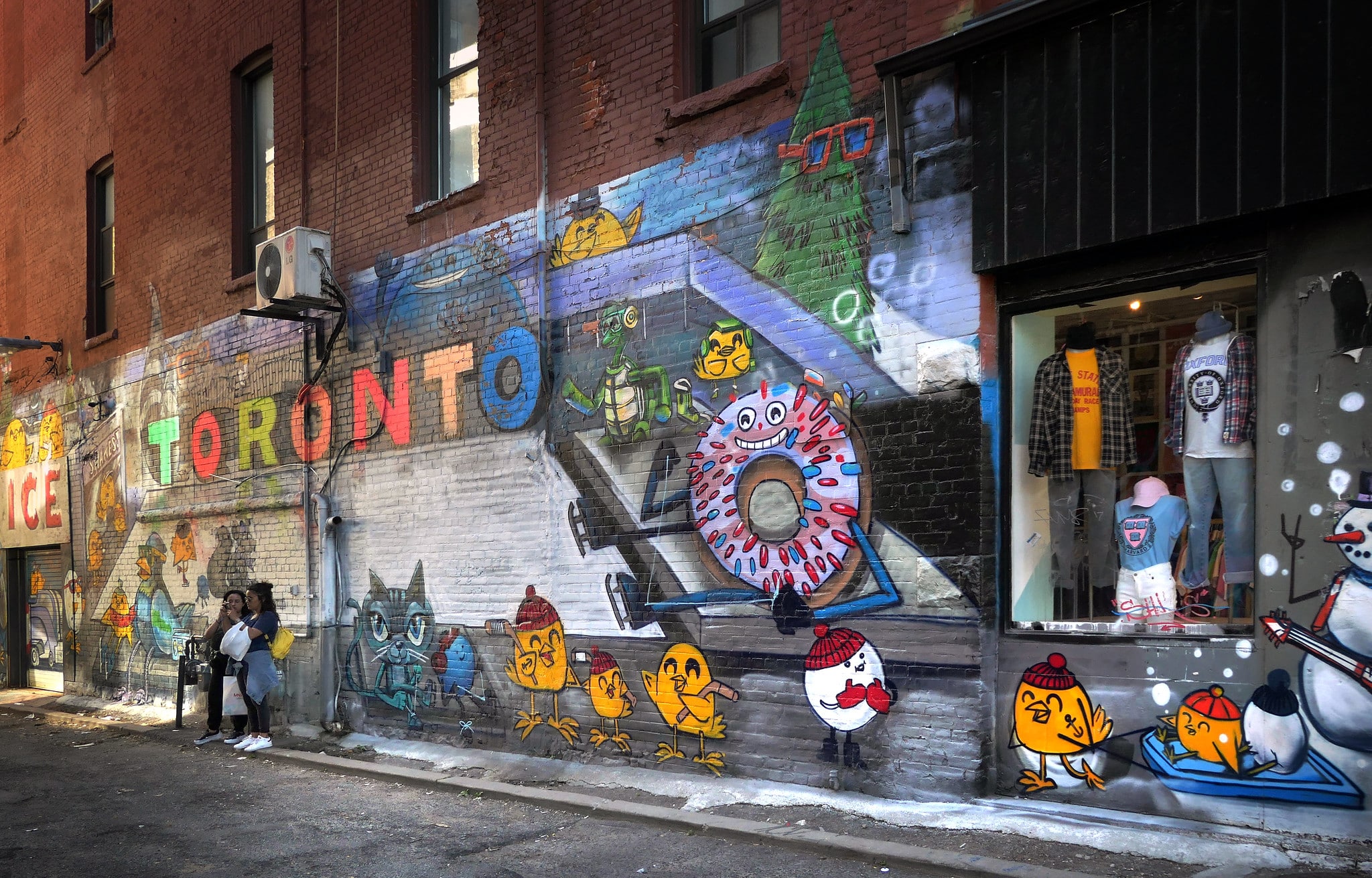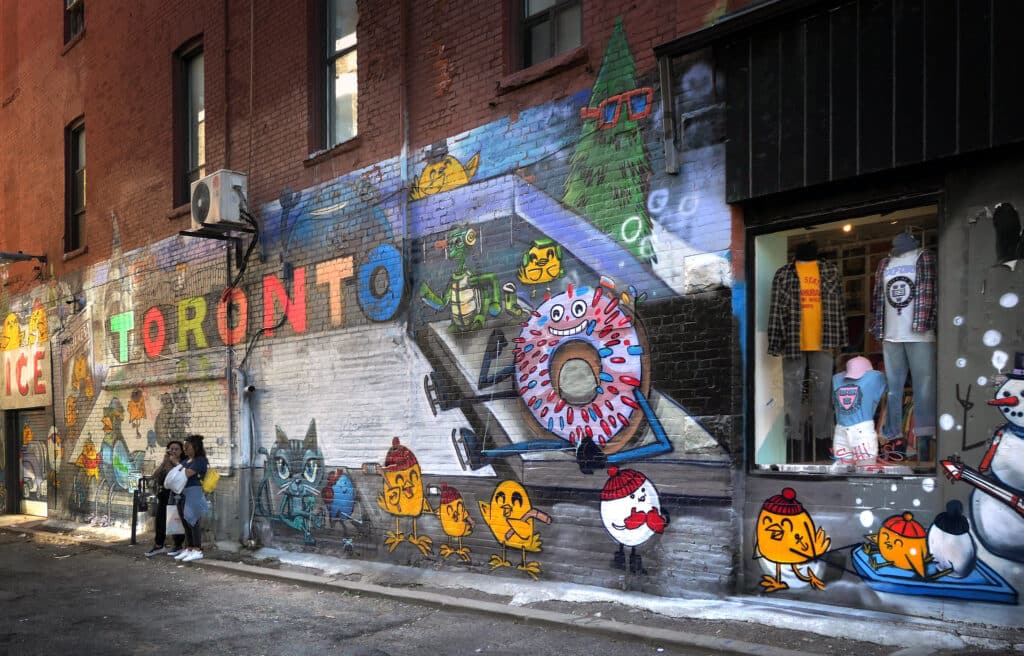 This 1312ft (400m) long alleyway, better known as Rush Lane, is undoubtedly one of the best free things to do in Toronto, and you cannot forget your camera here.
The street is constantly changing since many artists paint over each other's art, but you will find long-standing, awesome murals and art pieces there too.
Address: Toronto, ON, Canada
7. Eaton Centre – Toronto's best-known shopping mall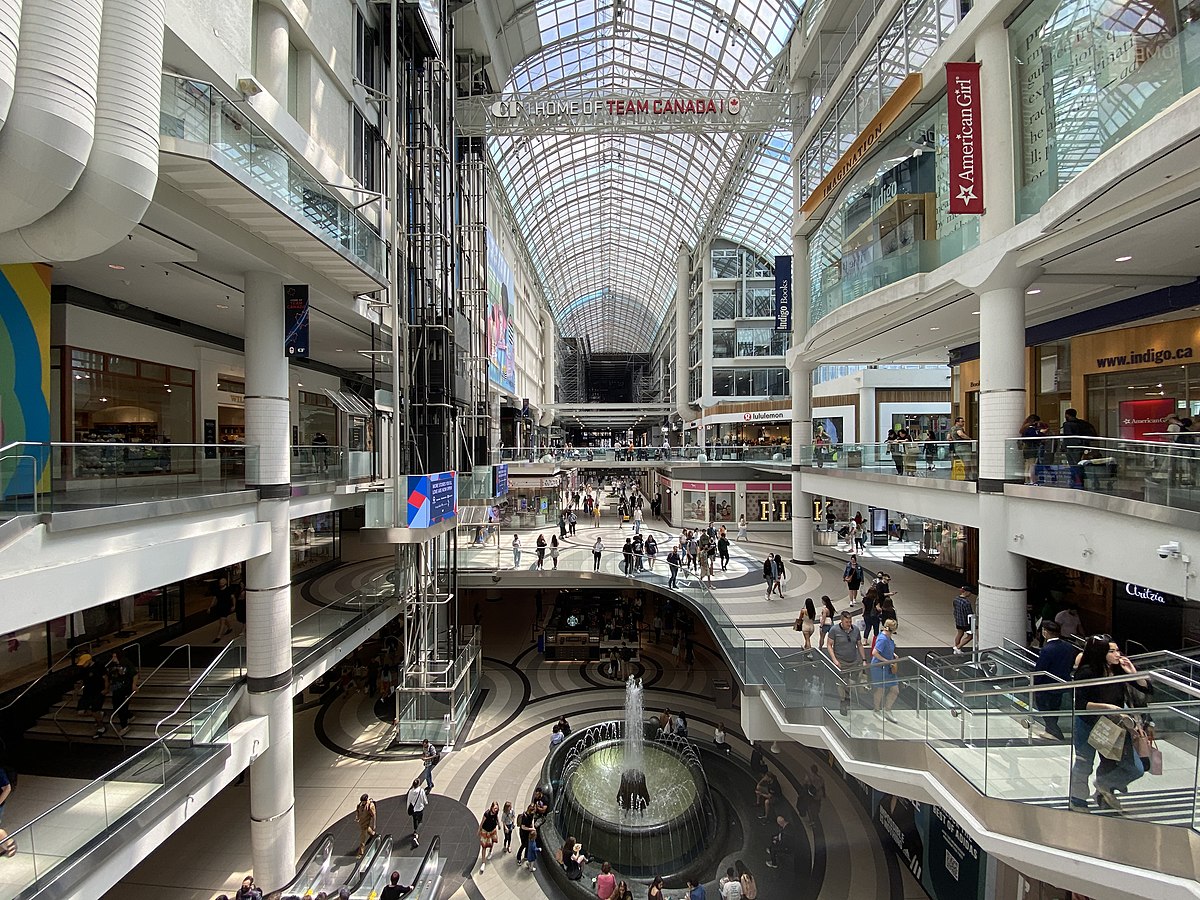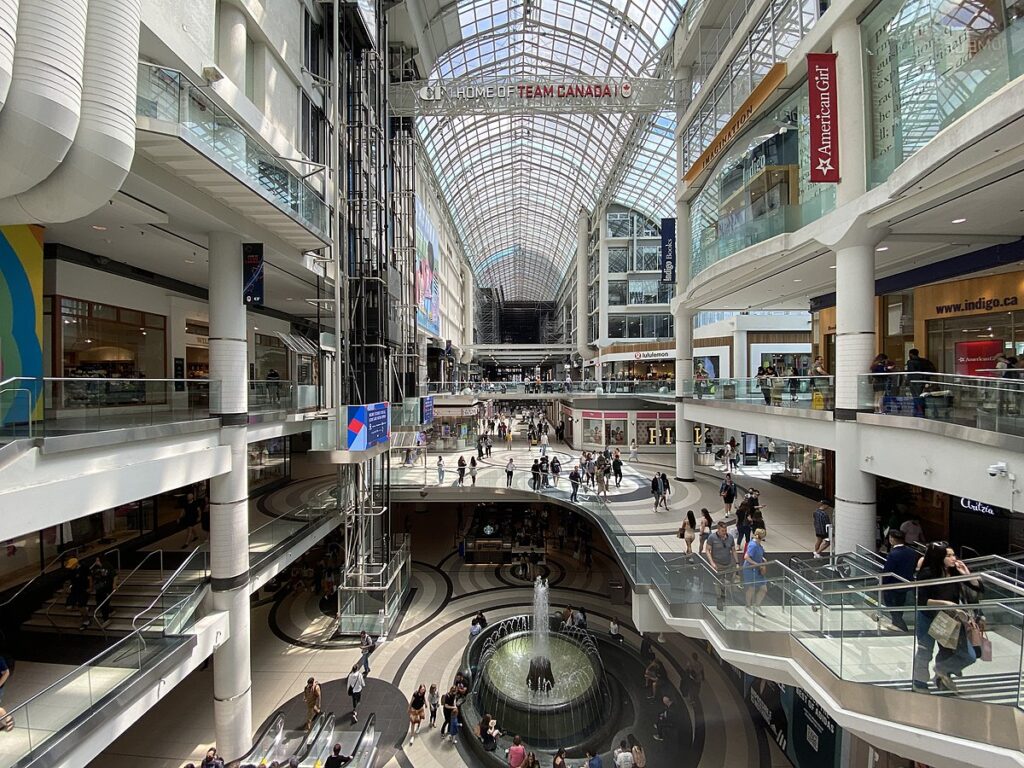 As the city's only urban shopping mall is downtown, the Eaton Centre is one of the best places to spend some free time.
Here you can window shop along hundreds of top luxury stores and grab a bite to eat at one of the many restaurants. Plus, it is easily accessible by two subway stations.
Address: 220 Yonge St, Toronto, ON M5B 2H1, Canada
6. Toronto's Distillery District – one of the best quarters to explore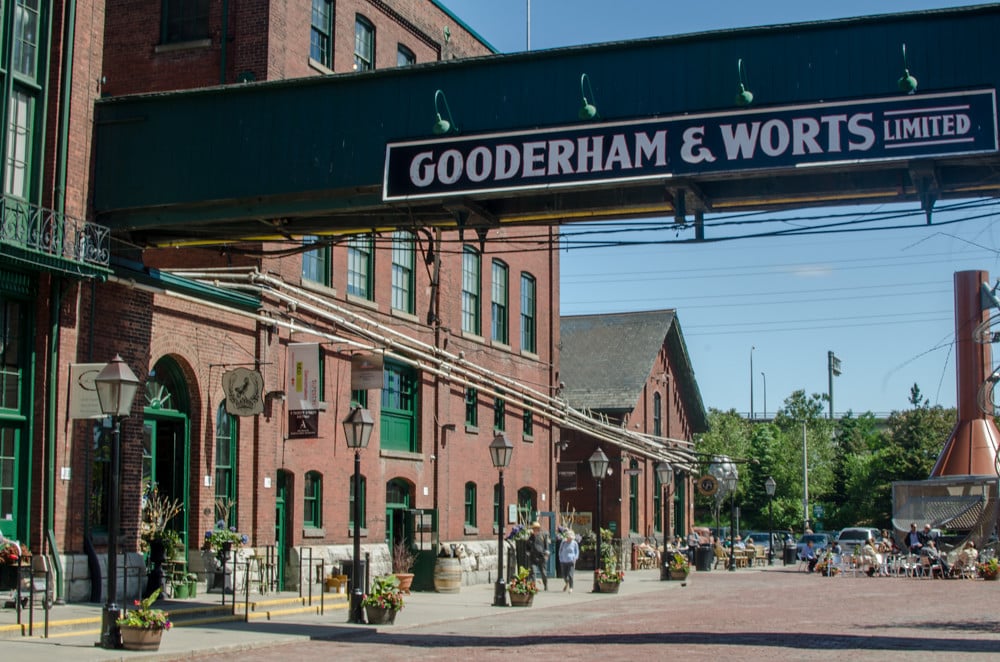 As one of the best free things to do in Toronto, the historic Distillery District is a fantastic place to explore since it is Canada's central culture, entertainment, and arts destination.
This Canadian National Historic Site is also known for its iconic Victorian architecture, so have the camera ready. If you go in the winter season, make sure to check out the Distillery Winter Village.
Address: Toronto, ON, Canada
5. High Park – a great place to escape the city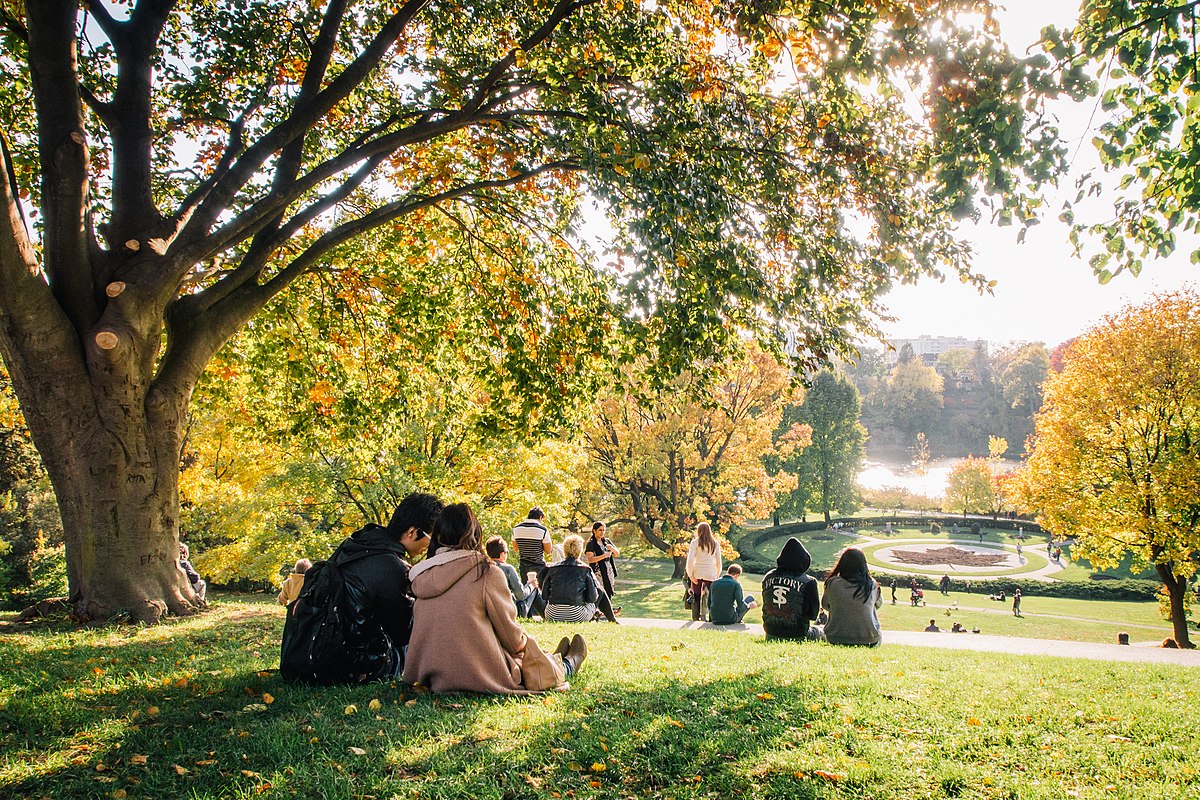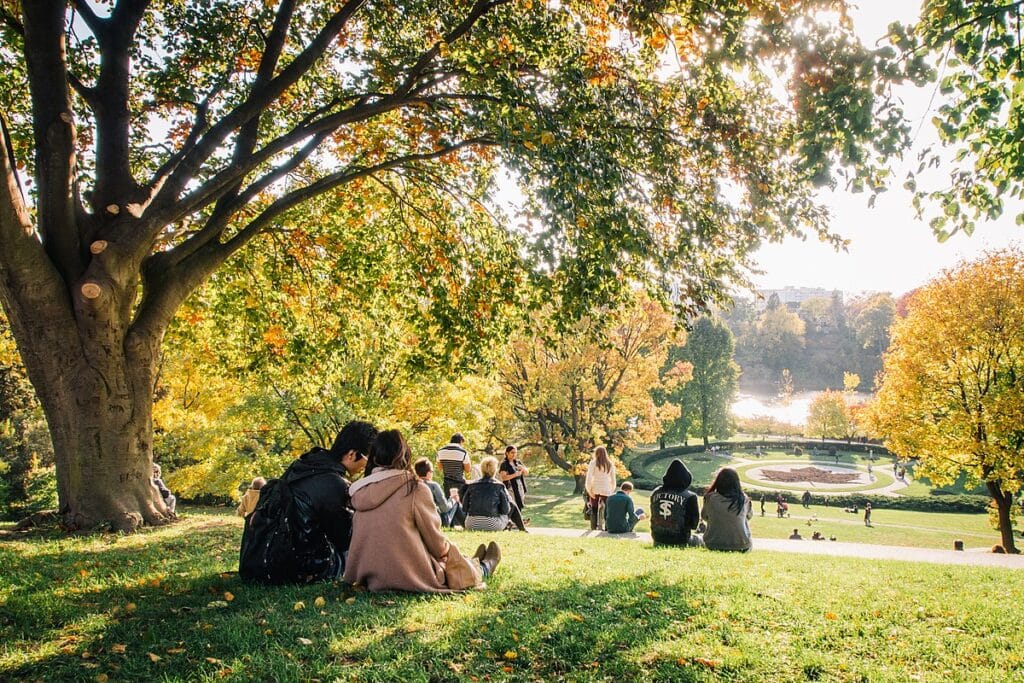 High Park is one of the best green spaces in the city, and visiting here is one of the best free things to do in Toronto.
It is not only the largest park in the city, but it is home to High Park Zoo, which is free from 9 a.m. to 5 p.m. during the week, making this a great family day out at no extra cost.
Address: 1873 Bloor St W, Toronto, ON M6R 2Z3, Canada
4. Visit St. Lawrence Market – a place to browse local products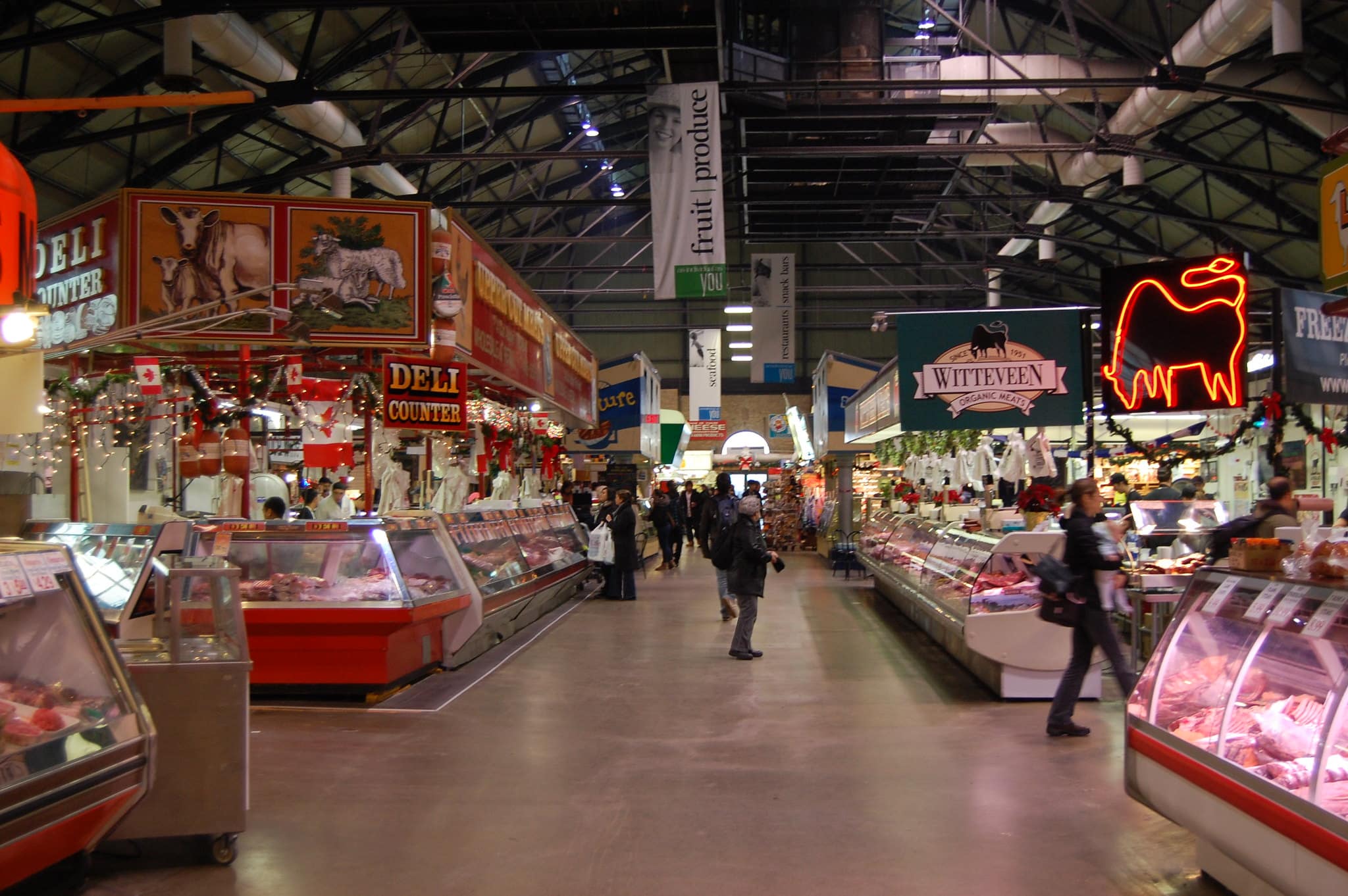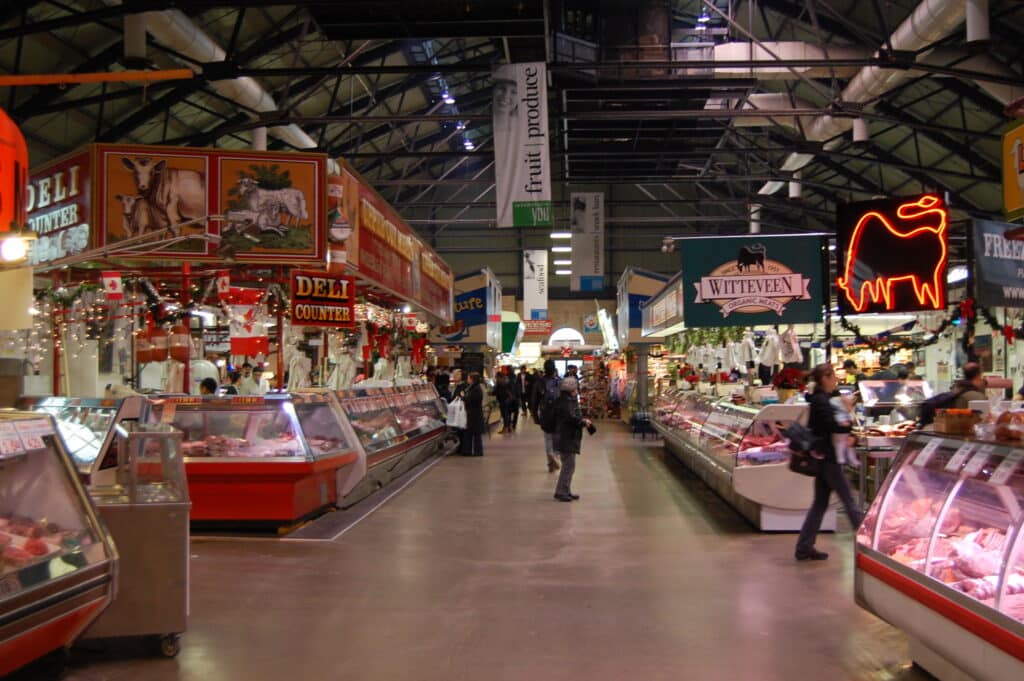 This traditional market is over 220 years old and is one of the best places to soak up the city's atmosphere while taking in the range of artisan products, crafts, and local foods all around you.
While there may be many things to pick up here, especially at the weekly antique market, visiting is free.
Address: 93 Front St E, Toronto, ON M5E 1C3, Canada
3. Nathan Phillips Square – home of the Toronto sign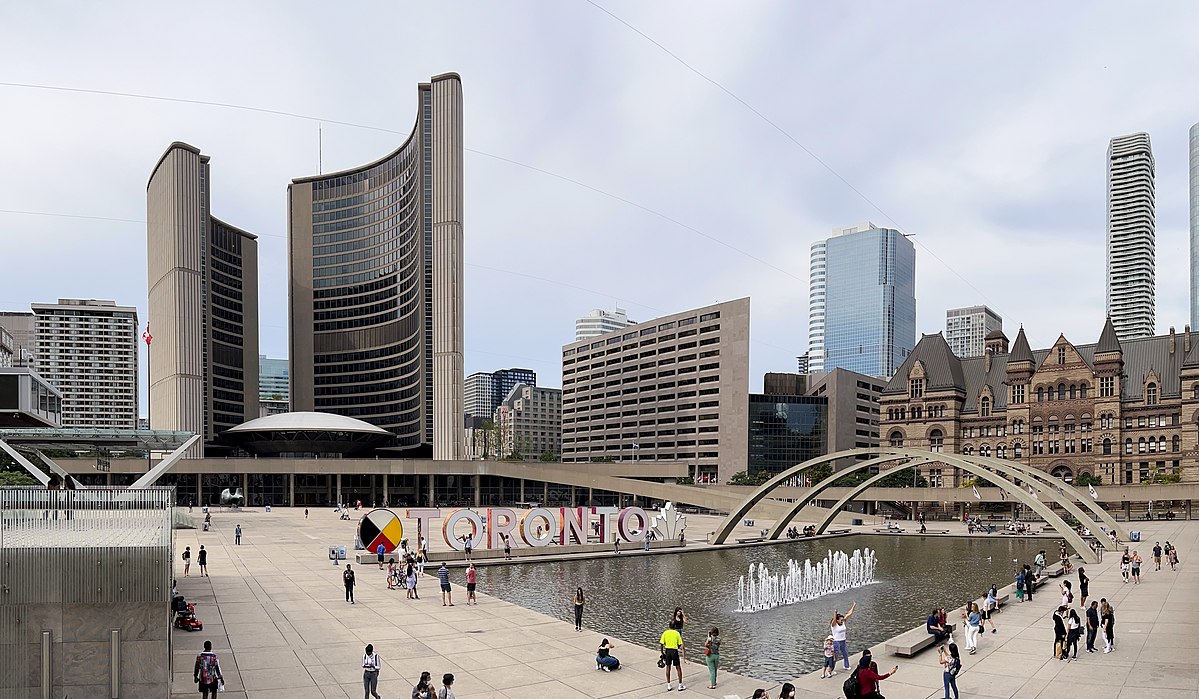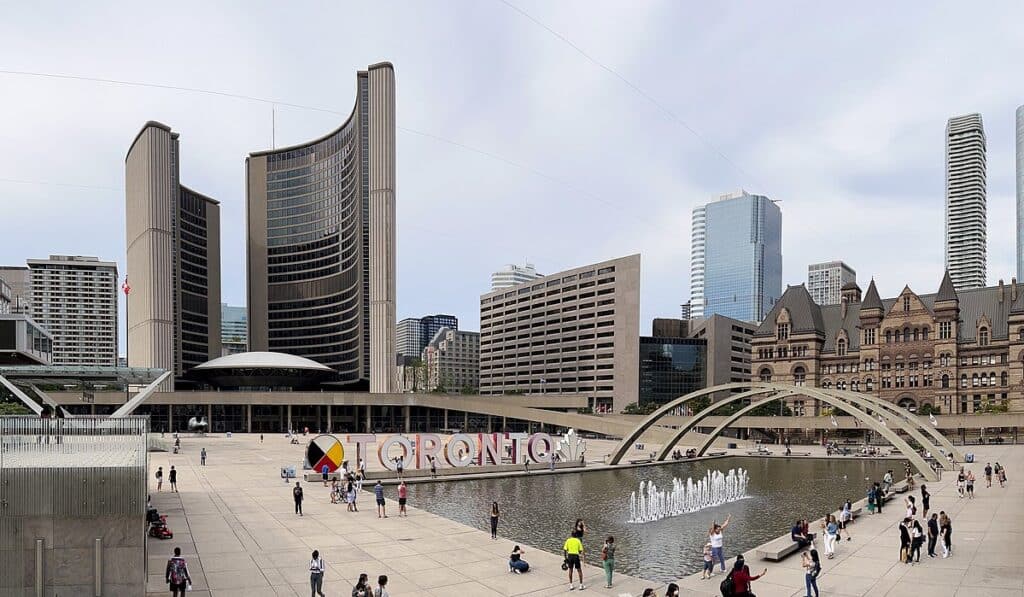 Nathan Phillips Square is one of the city's highlights, especially since it is home to the famous Toronto sign, so visiting here is a must when in the city.
As one of the best day-time activities in the city's heart, seeing the sign at night is also a must. Plus, the atmosphere here is always thriving.
Address: 100 Queen St W, Toronto, ON M5H 2N1, Canada
2. Bluffer's Beach – the best way to spend a hot day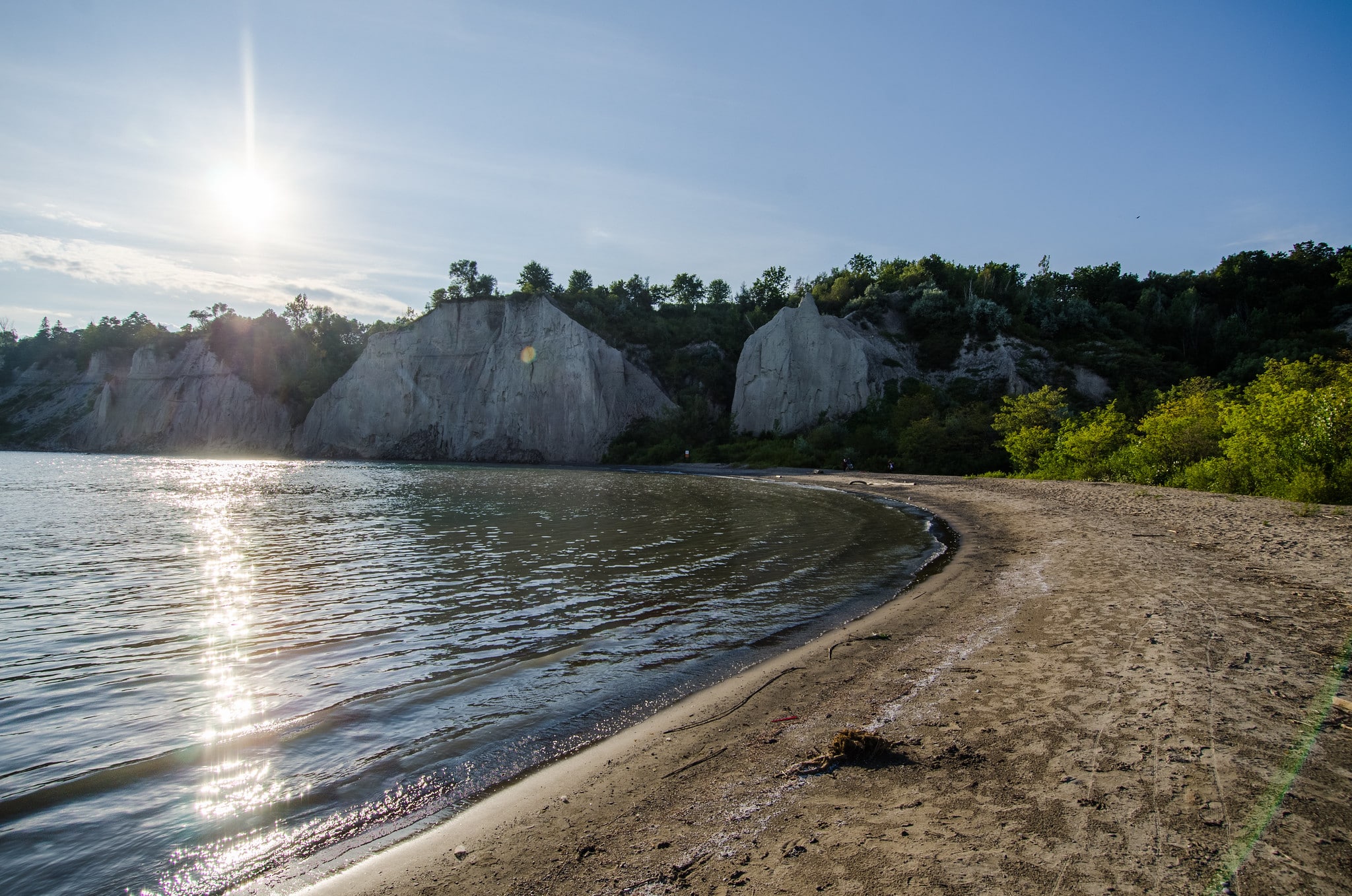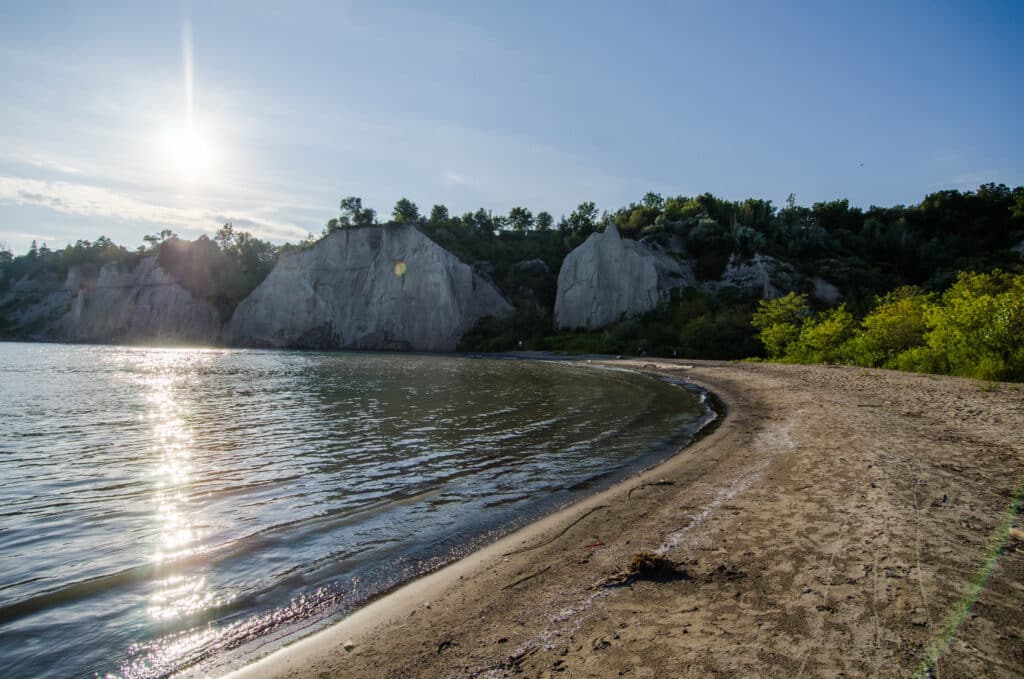 Toronto can get very hot in the summer, so what better way to cool down than to visit one of the best beaches in the city – Bluffer's Beach?
You might not associate this city with great beaches, but this is one of the most beautiful and is a world away from the busy streets of Toronto.
Address: Toronto, ON, Canada
1. Toronto History Museums – an excellent free activity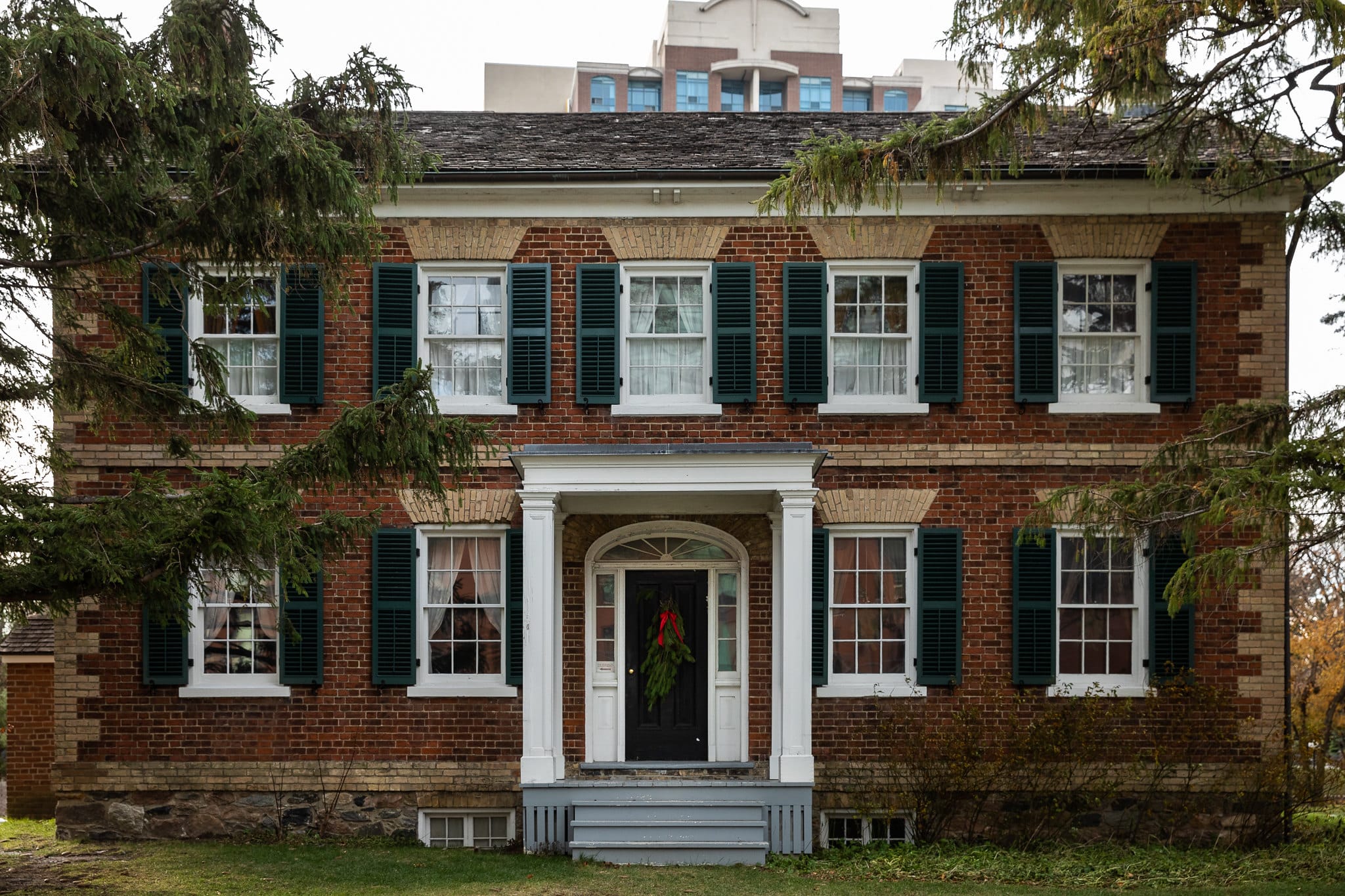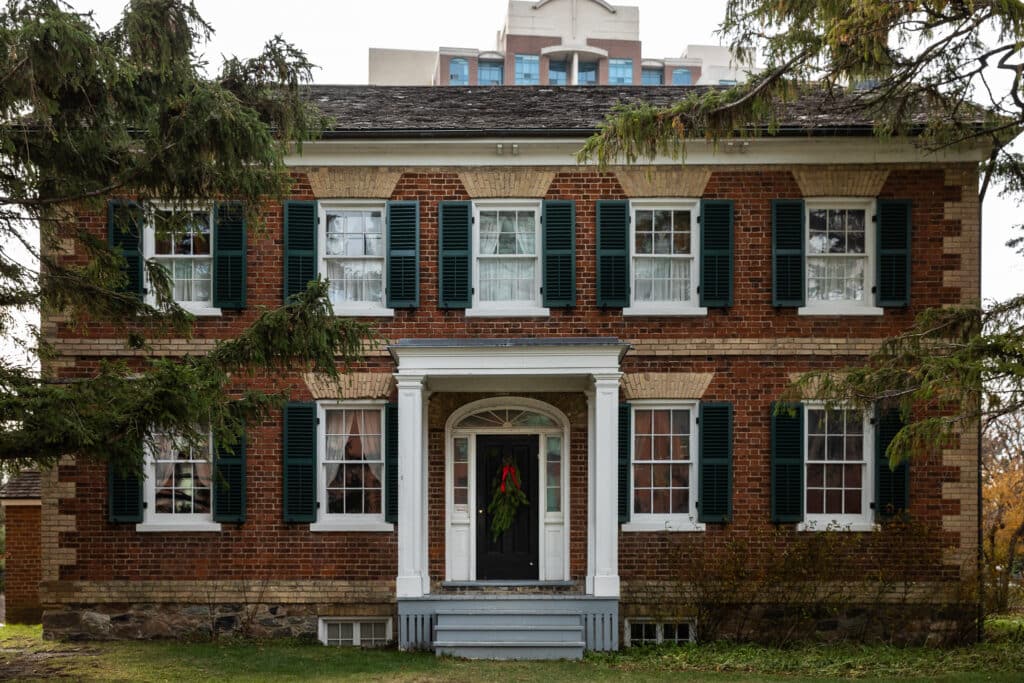 We could easily list our ten free things to do in Toronto as ten history museums since they are all free as of May 2022.
If you are a history buff, you cannot miss visiting one (or all) of these fascinating museums, including Scarborough Museum, Market Gallery, Spadina Museum, and Gibson House Museum.
Address: 1007 Brimley Rd, Toronto, ON M1P 3E8, Canada
Other notable mentions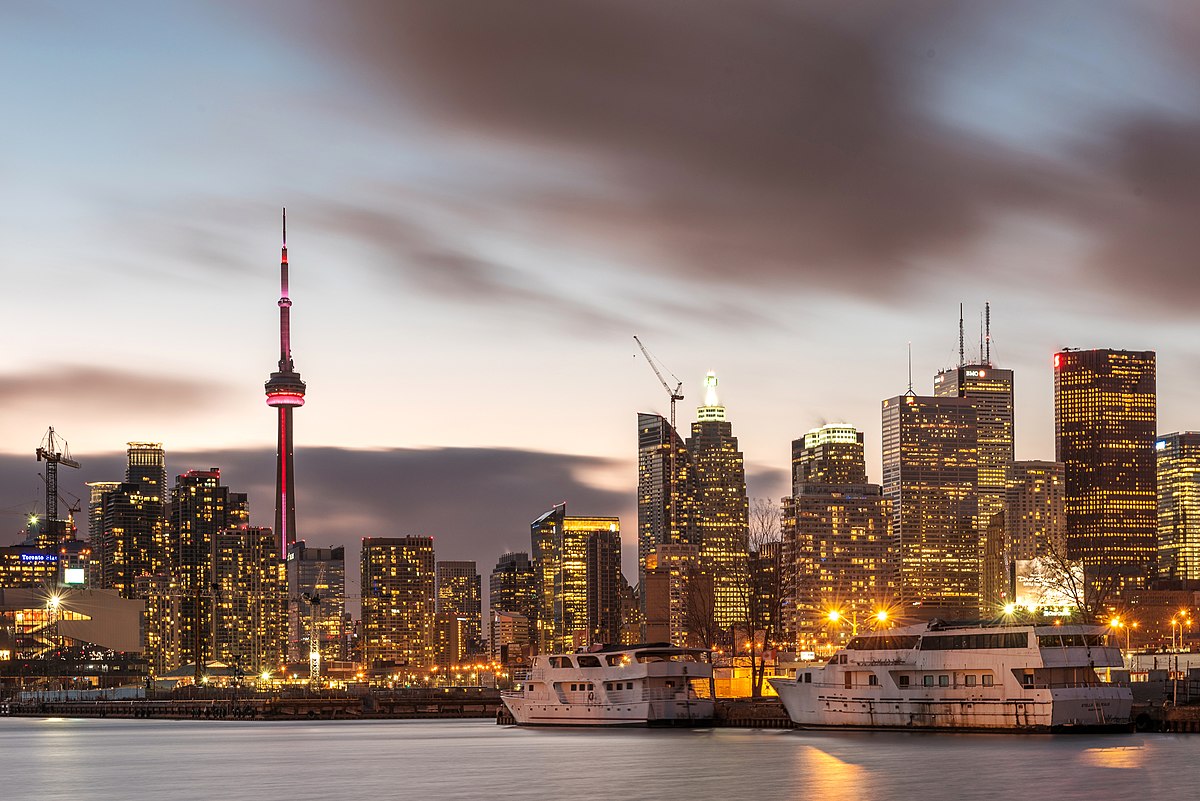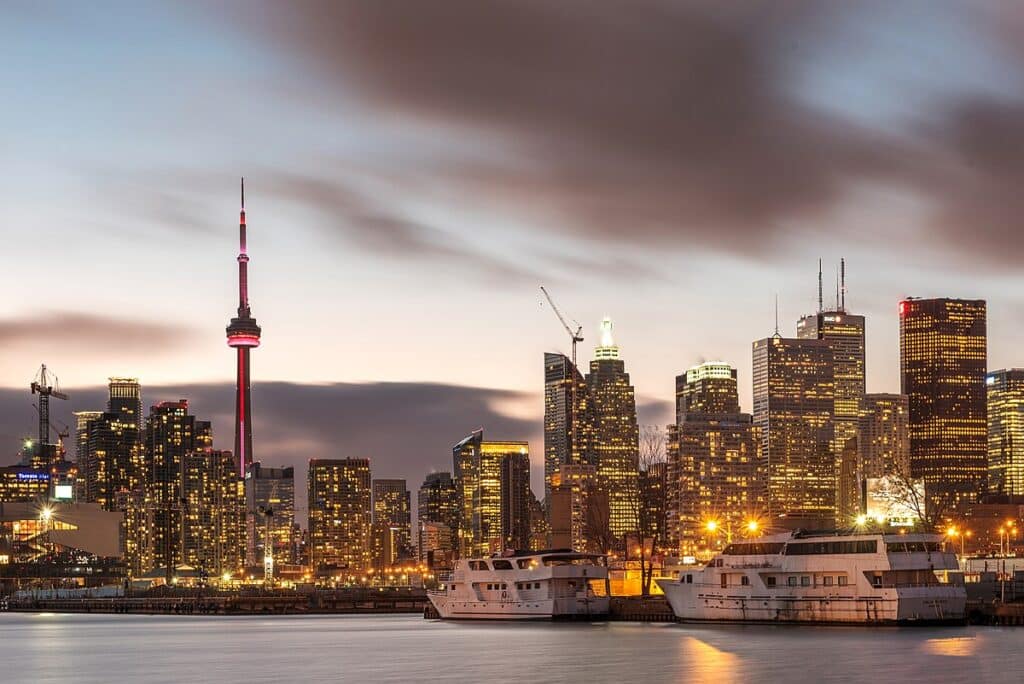 Polson Pier: Visit this perfect spot at night for a glorious view of the city at no cost, which will be one of the highlights of your trip.
The Bentway: This area offers plenty of community-driven free activities, including concerts and art exhibitions.
Yorkville: Shopping here might require a bank loan, but it is free to window shop along this iconic luxury shopping street. The streets are full of mesmerising window displays.
Toronto Harbour Lighthouse: This is a great day activity if you want to get the steps in, enjoy nature and be rewarded with beautiful sights at the end of your walk.
Toronto Botanical Garden: This public park has 17 themed parks over four acres. It also often hosts special events.
FAQs about free things to do in Toronto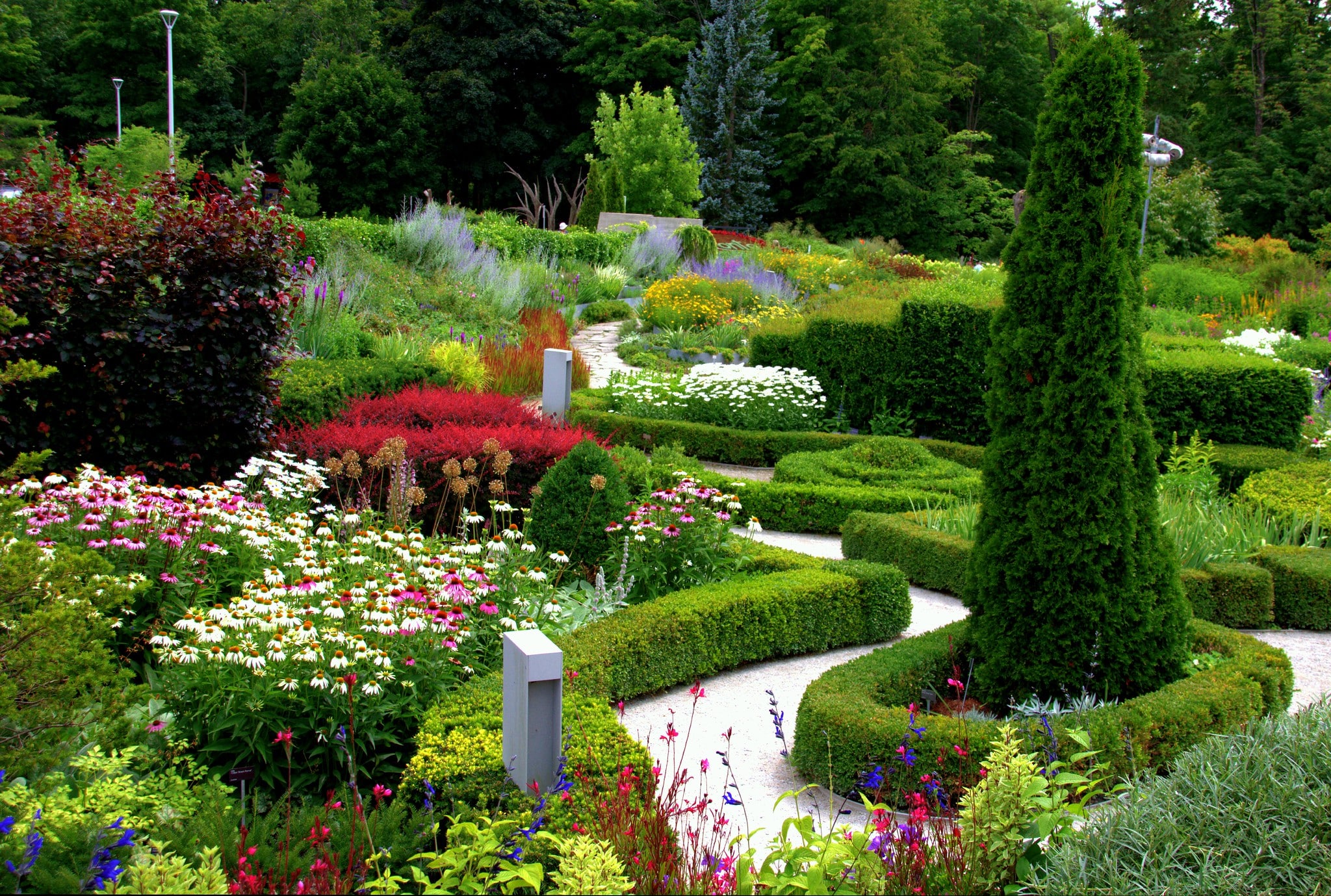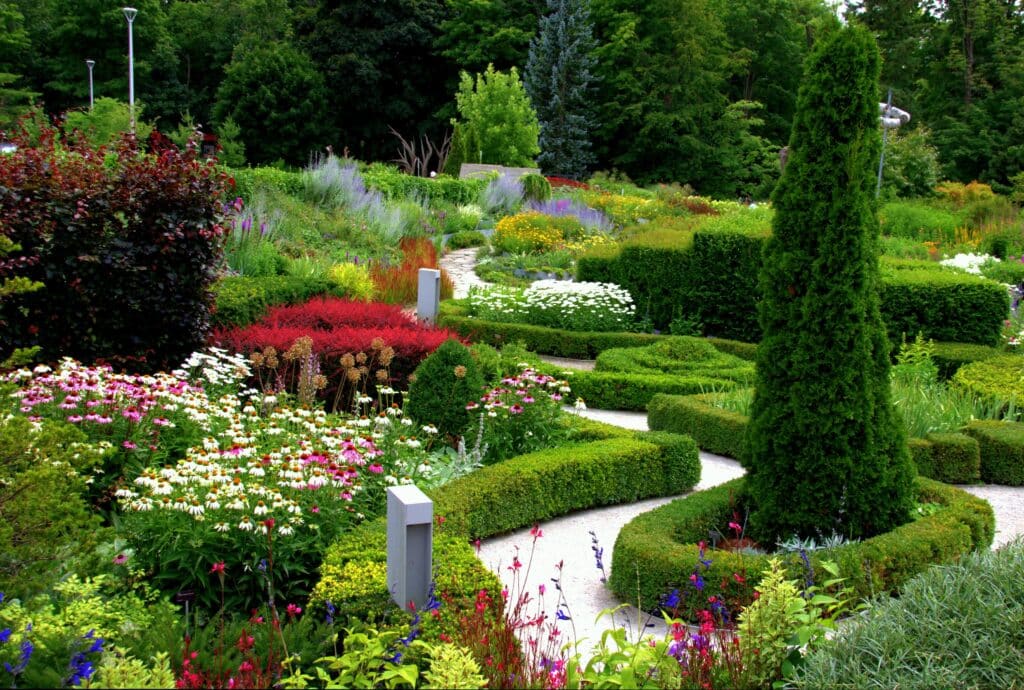 How can I have fun in Toronto on a budget?
Take advantage of the many free things to do in Toronto, enjoy the great outdoors, and indulge in cheap Canadian eats, all of which will keep you within budget.
What do non-tourists do in Toronto?
Of course, going to support the Toronto Maple Leafs at the Scotiabank Arena is a top local activity.
What should I not miss in Toronto?
The CN Tower, Toronto Island and Distillery District are among the top things not to miss out on.
So, if you find yourself in Toronto and fancy doing one of the best free activities, then check out these ten recommendations, which are excellent choices for enjoying the city at no cost.