There are many ways to make a pizza, but these have to be some of the weirdest pizza toppings ever.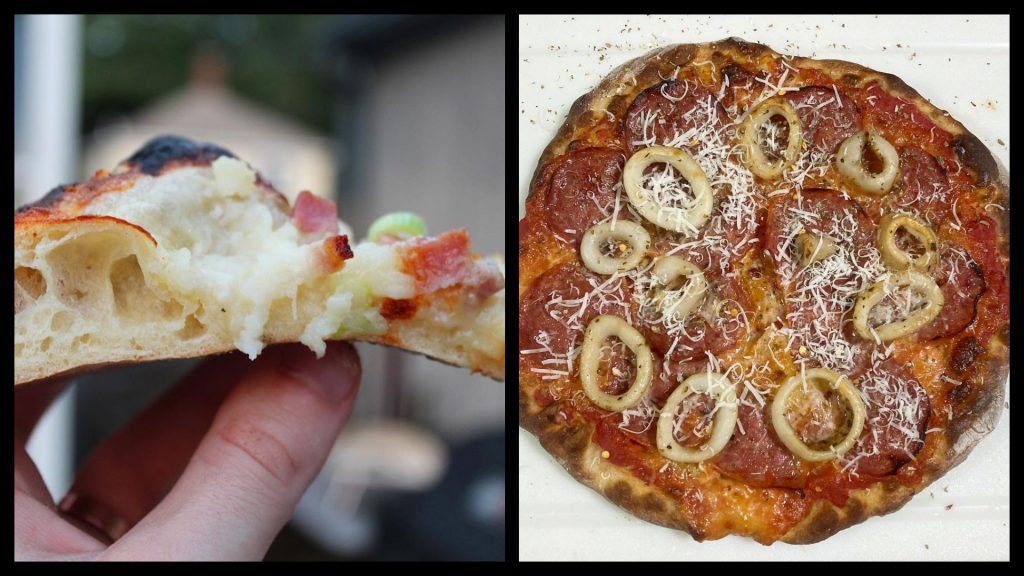 If you are a classic pizza lover, you might want to turn away. However, if you are the type of foodie who likes to try new things, then this is the list for you.
These pizza combinations may seem bizarre, but they are 100% real, and perhaps they might even encourage you to try them one day. As we all know, pizza hails from Naples, Italy, and the best pizza to try there is the classic Margherita.
These ten pizza combinations are such a far cry from the original Italian pizza that we are unsure how Italians would feel about these. But how do you feel about these ten weirdest pizza toppings and combinations?
10. Smoked Reindeer – the pizza you will Finnish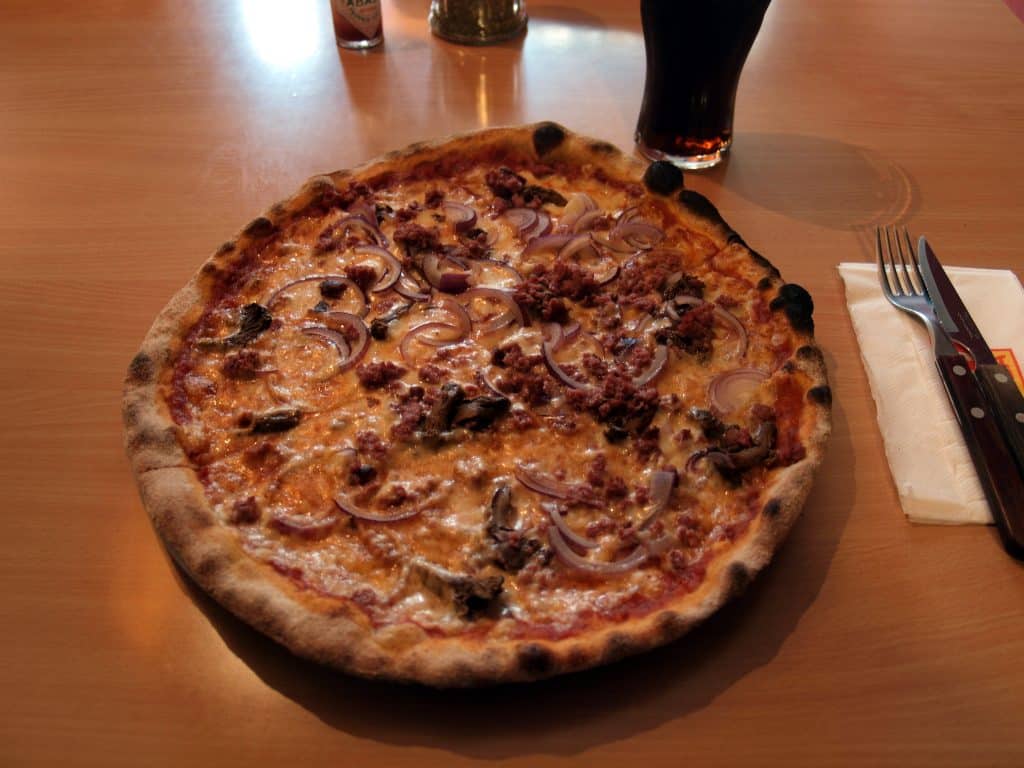 Anyone who has been to Scandinavia has most likely tried reindeer. This meat is eaten throughout the region, especially in Finland, where the Pizza Berlusconi hails from.
It might sound like one of the weirdest pizza toppings around, but we will have you know that this pizza won the title of The Best Pizza in the World 2008.
9. Strawberry Balsamic Pizza – the blogger pizza creation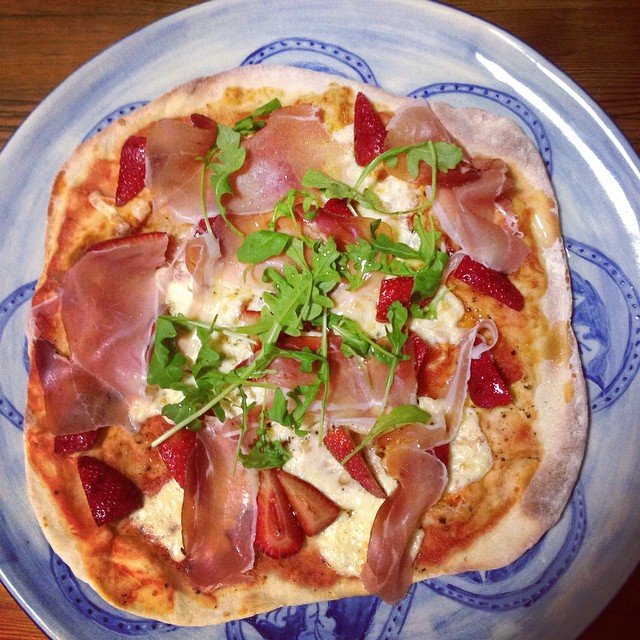 This pizza comes complete with strawberries, chicken, sweet onion, and Applewood bacon.
It was actually created by a hungry blogger who was looking for a late-night snack, and this is basically all she had in the fridge. We think she should just have ordered a takeaway.
8. Mashed potato and peas – the Sunday dinner pizza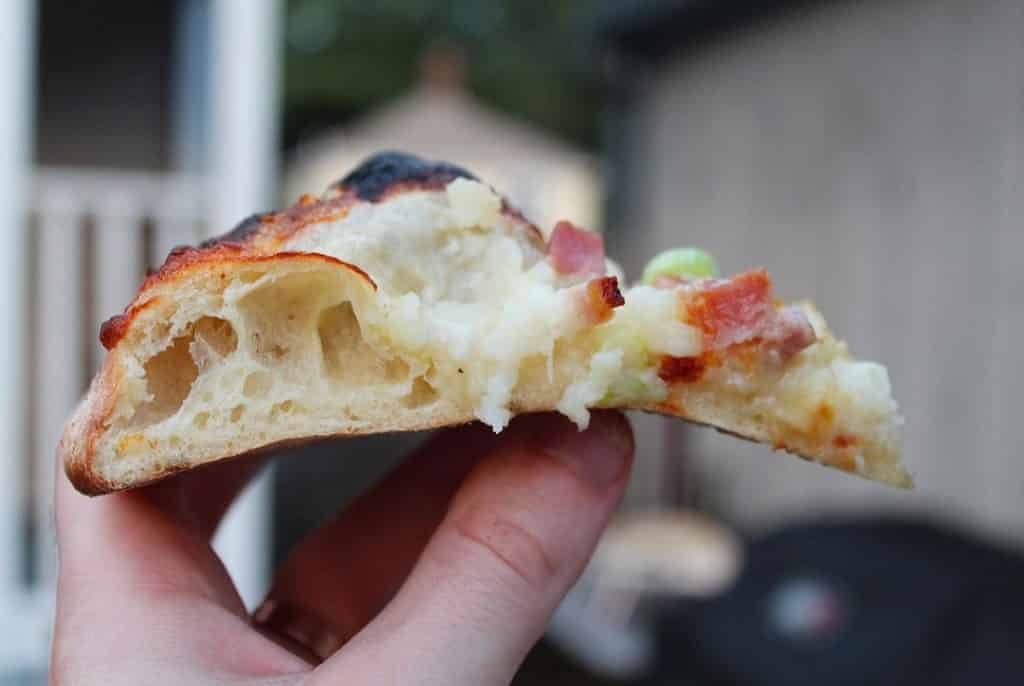 Together, these two ingredients are a match made in heaven; just think of your Sunday Roast. However, when you think of them in combination with a pizza, it loses its appeal.
We don't think these two should ever be close to a pizza again.
7. Breakfast Pizza – just like a breakfast roll, but flatter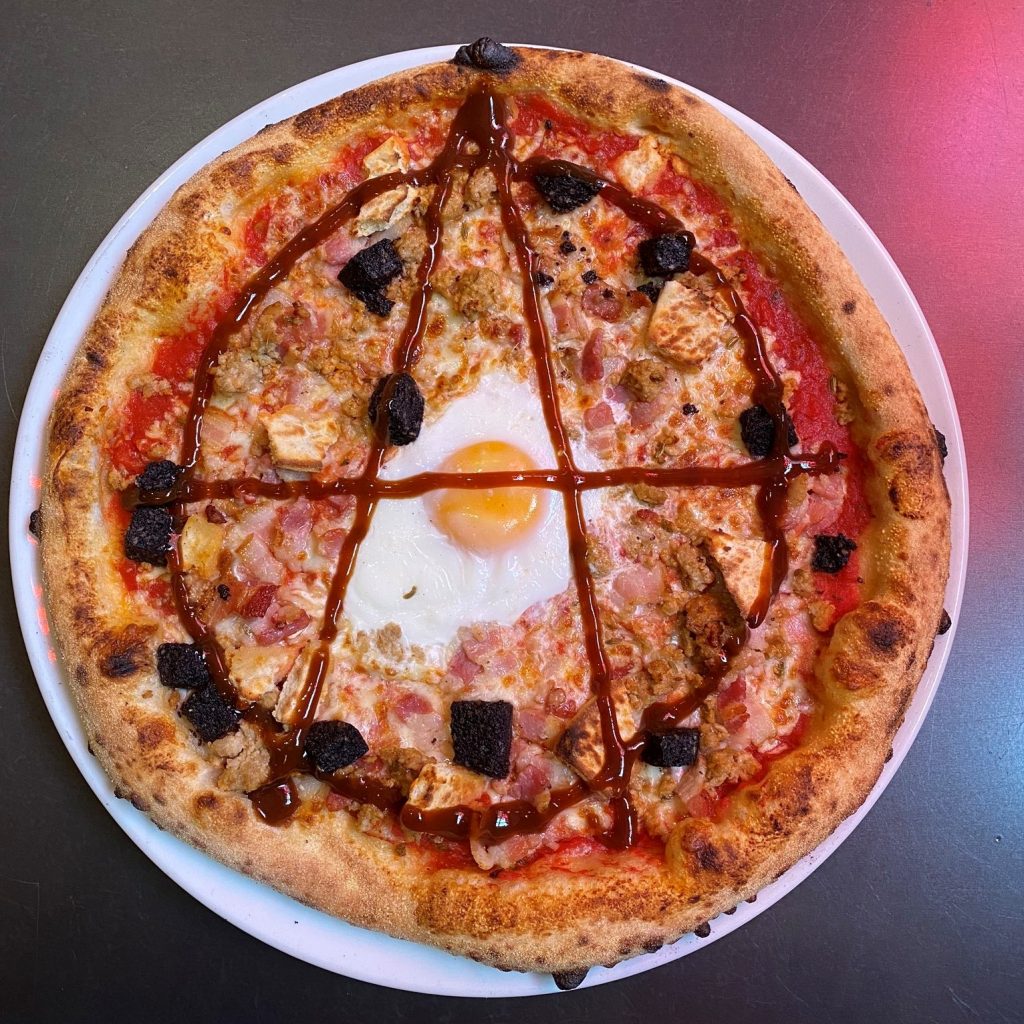 Well, you've certainly heard of a breakfast roll, so why not try a breakfast pizza?
Featuring sausages, rashers, eggs, and everything else that comes with a slap-up breakfast, this has to be one of the weirdest pizza combinations out there.
6. Calamari – the fishy pizza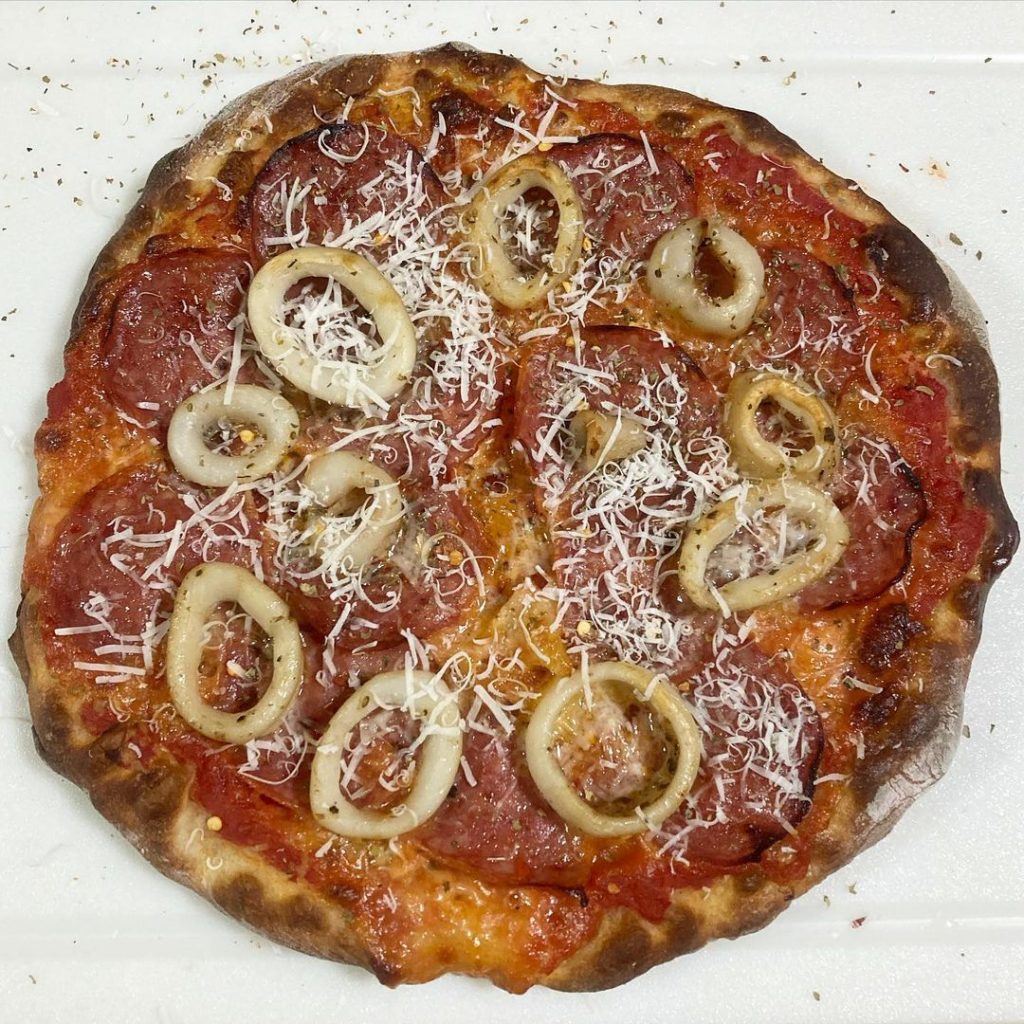 Fish on a pizza? Yes, you heard it here first, and believe us when we say it is a thing!
If you have never tried calamari or squid on a pizza, now is your chance. You might have a new favourite pizza, who knows?
5. Rhubarb, basil, and apple honey BBQ sauce – the sweet and savoury pizza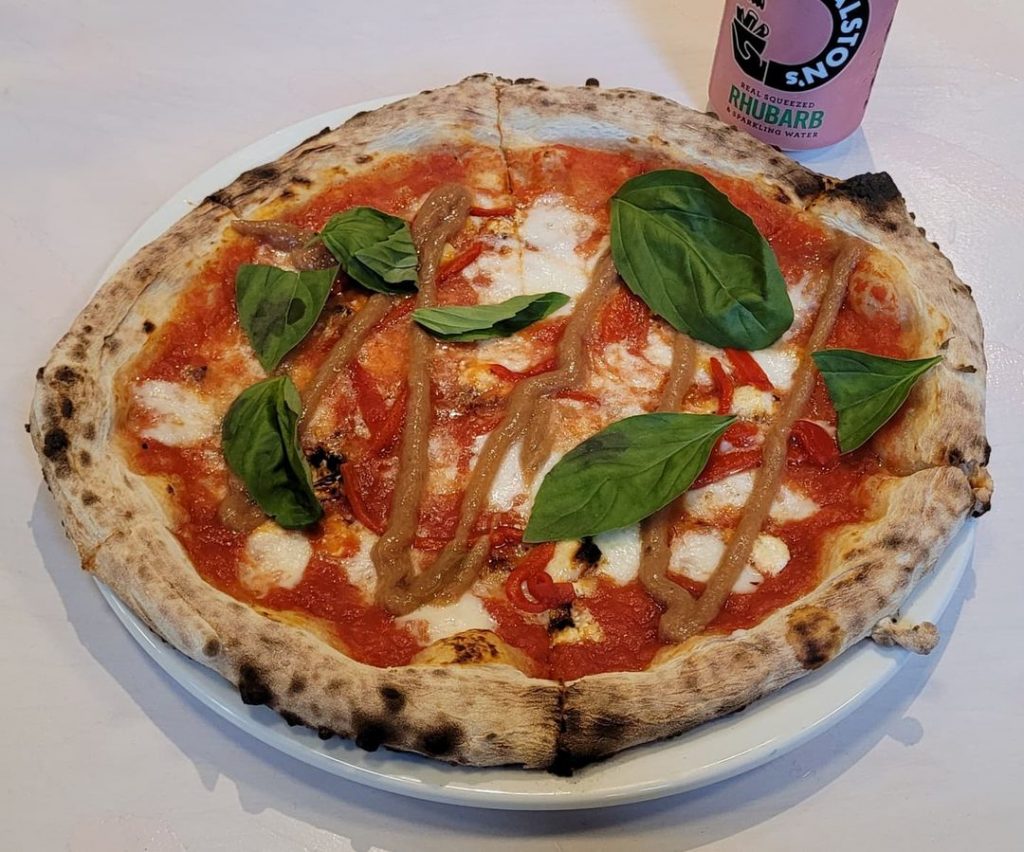 This strange combination makes for a sweet and savoury pizza, and although the toppings sound a little odd, this is one you should probably try because it is surprisingly delicious.
4. Red peanut curry – a very confused pizza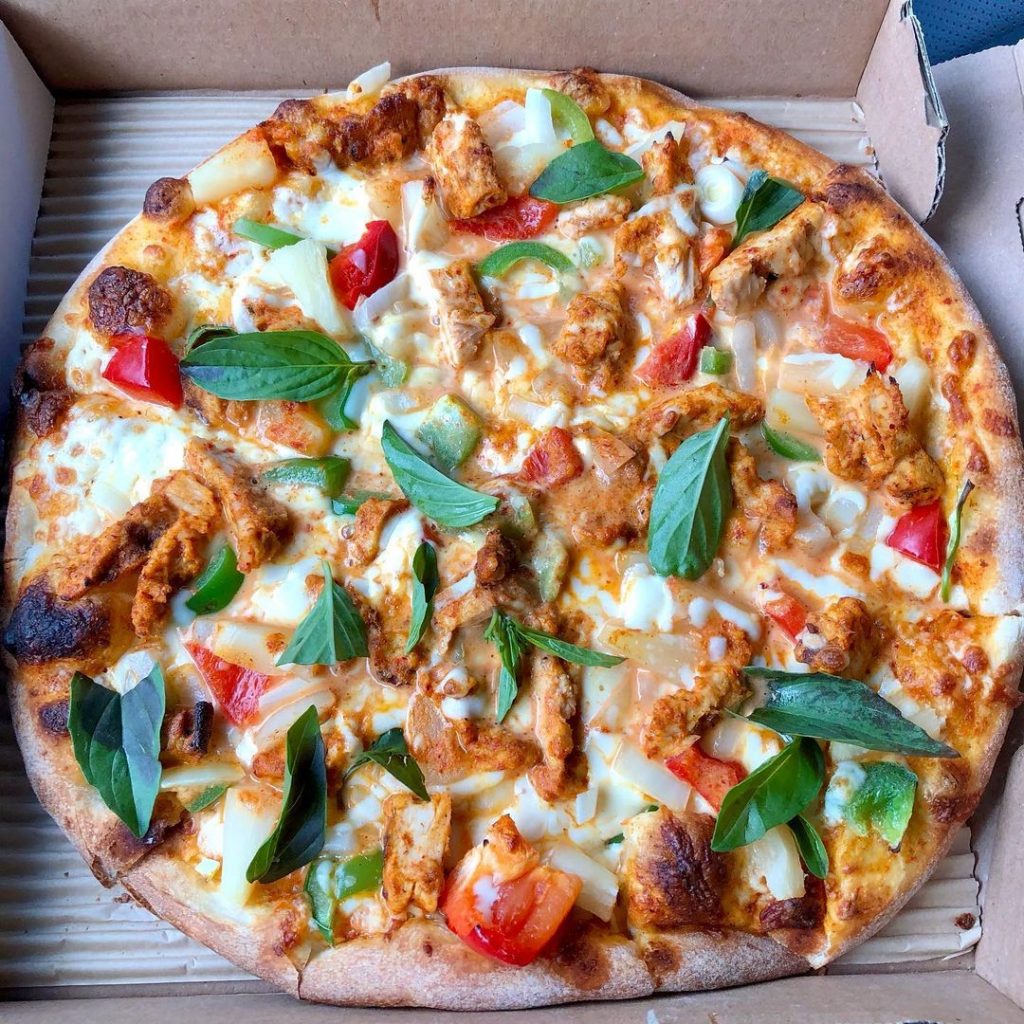 We are not entirely sure how we feel about this, and it is definitely well deserving of a place in the category of weirdest pizza toppings and combinations because this is just crazy.
It is as if somebody couldn't decide what cuisine to have for dinner, so they just merged two together.
3. Mac and cheese – a Papa John's favourite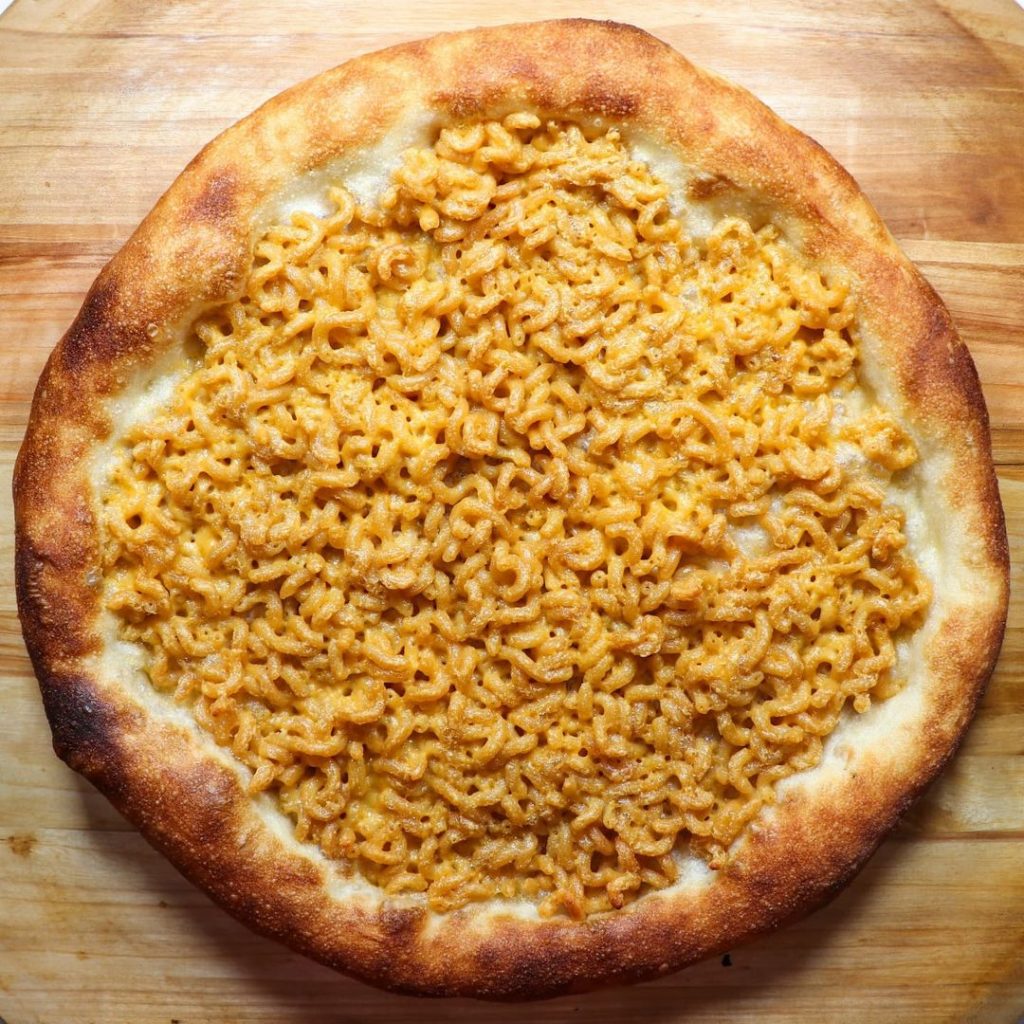 Well, you just know from the tile that this has most likely been invented in the USA, considering their love for mac and cheese, and pizzas for that matter.
Separately these are pretty tasty meals, but together, this could be a whole different story.
2. Tomato ketchup and mustard – the hot dog inspired pizza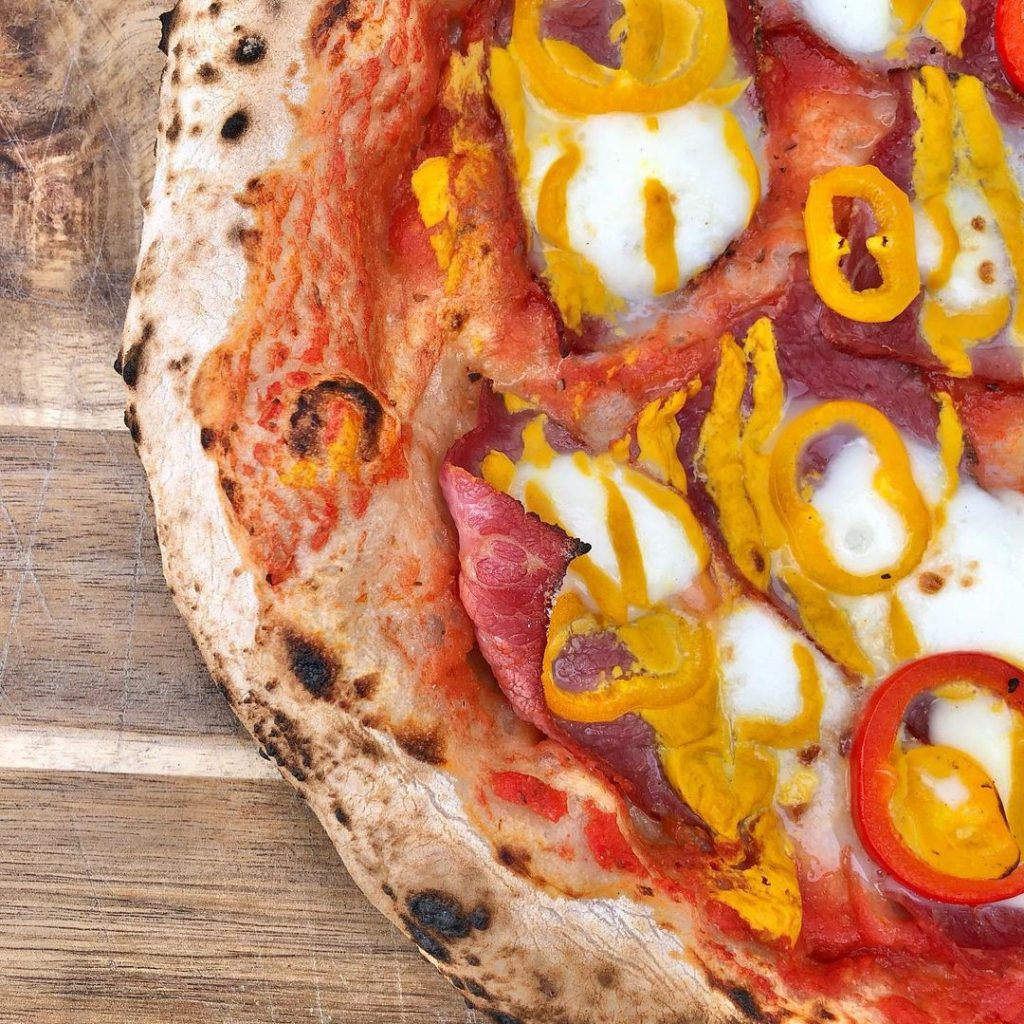 Oh dear, this just sounds wrong on so many levels. We would be lying if we said it wasn't popular as one of the weirdest pizza toppings and combinations out there because it is.
The key is to use Heinz Ketchup as the pizza base sauce, followed by mustard, and then perhaps some chopped hot dog. Yes or No?
1. Chicken tikka masala – Indian or Italian?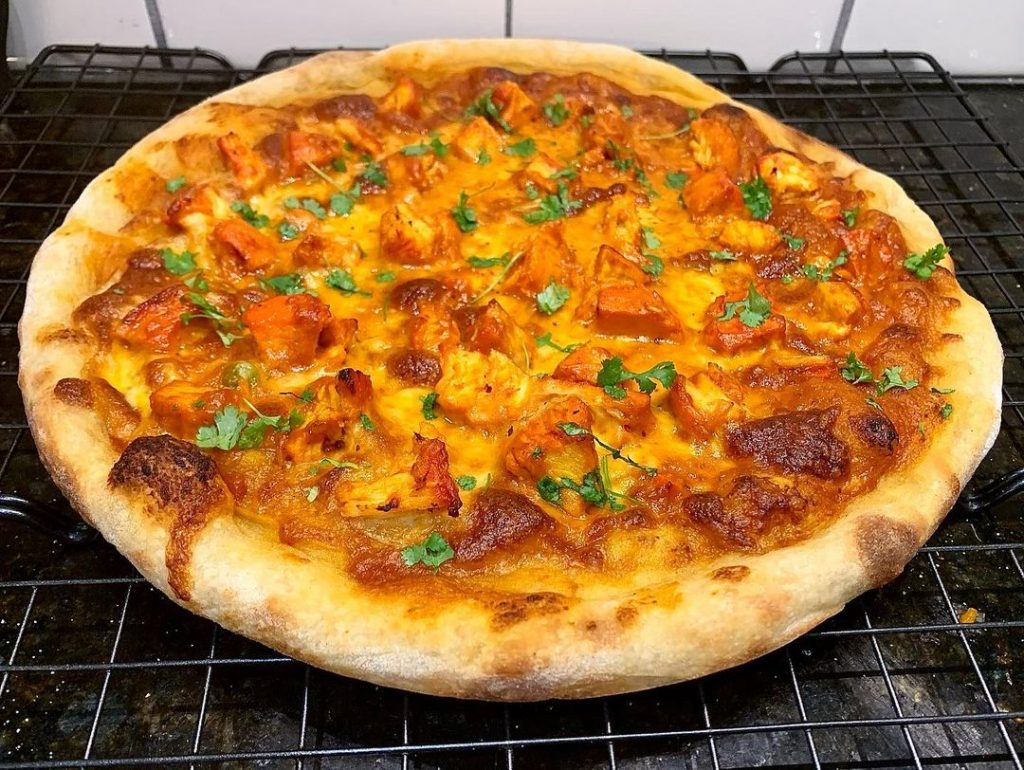 This is a very popular takeaway dish in Ireland and the UK, and of course, it can sometimes be found in India and Nepal. But have you ever thought about a chicken tikka masala pizza?
We are begging you never to order this in Italy; you will probably be asked to leave!
So, if you were craving pizza, then perhaps you should give these ten weirdest pizza toppings and combinations to try because although some sound strange, you might be pleasantly surprised by how well they work… or not!