Located in the northwest of England, the maritime city of Liverpool is a thriving metropolis with plenty of fun activities for all ages.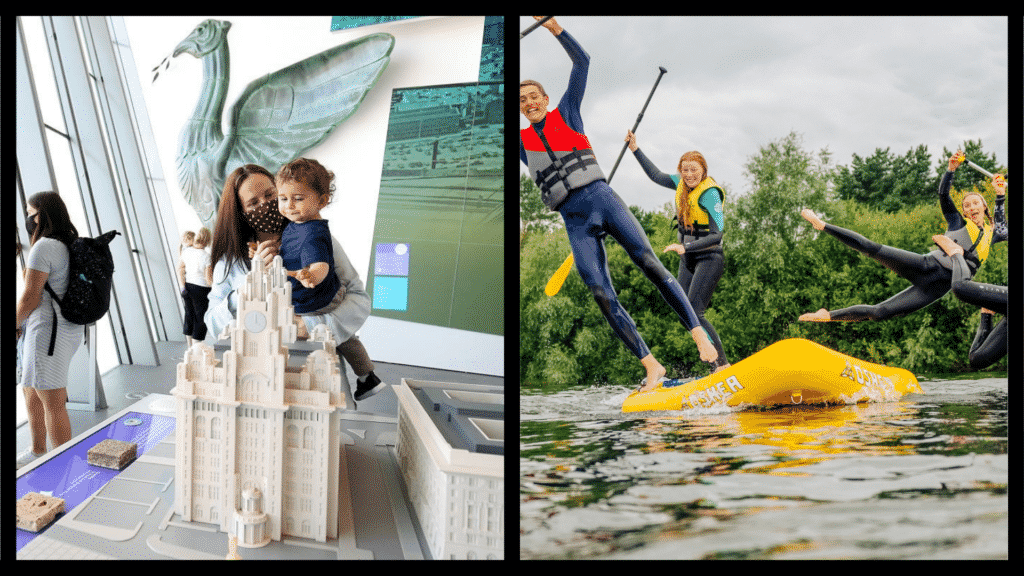 Thanks to its location at the point where the River Mersey meets the Irish Sea, Liverpool City has been a historically important English city.
Known as the home of The Beatles and Liverpool Football Club, this is an exciting city for those looking to explore the north of England. Whether you're a sports fan, a music fan, or just fancy a fun city break, Liverpool City is sure to cater for all your needs.
For those travelling with family, Liverpool City is a great destination with something to enjoy for all ages. With that in mind, here are the ten best things to do in Liverpool for kids.
10. Bounce House Inflatable Theme Park – plenty of fun activities for adrenaline junkies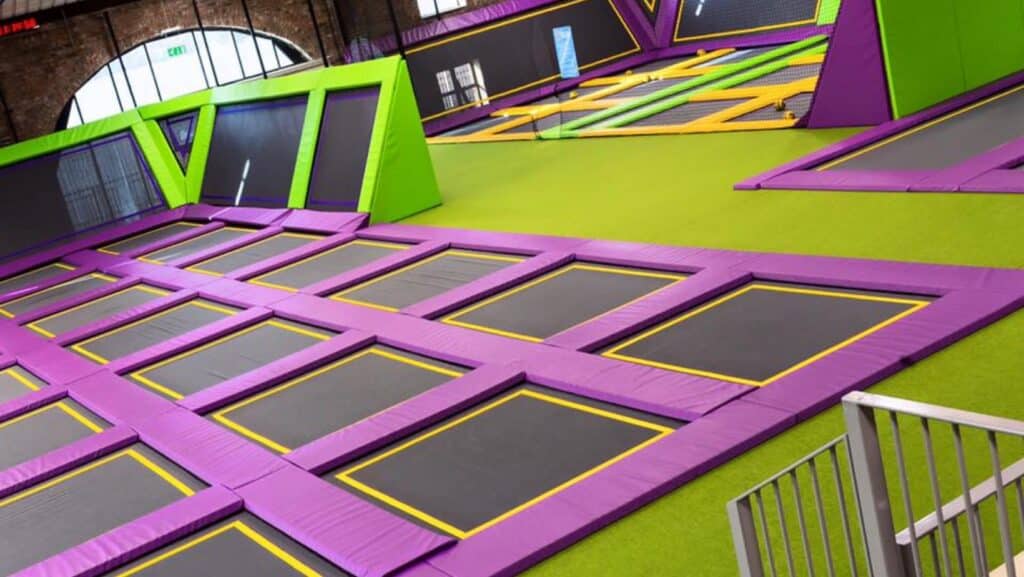 Bounce House Inflatable Theme Park is a 20,000 sq ft (1,860 sq m) inflatable theme park located in Brunswick Docks. It is one of the best things to do in Liverpool with kids.
Just a mile from the famous Royal Albert Dock, this exciting complex includes a huge inflatable arena, VR suite, gaming room, and a sweets and ice cream bar all under one roof.
This one is absolutely perfect for any adrenaline junkie kids!
Address: 1 & 2, Glacier Buildings Harrington Road Liverpool (sat nav L3 4ED L3 4BH
9. Merseyside Maritime Museum – learn about Liverpool's shipping history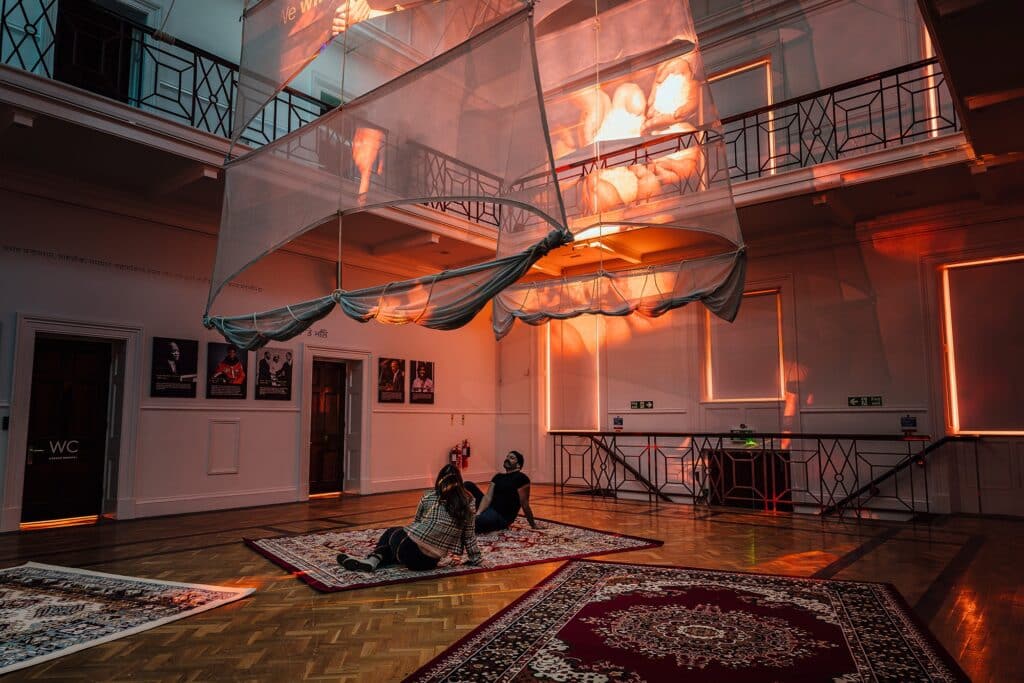 Set on the waterfront at Liverpool's Royal Albert Dock, the Merseyside Maritime Museum is the perfect location for kids and adults to learn all about the city's maritime history.
Open Tuesday to Sunday from 10:30 am to 4 pm, this is the perfect activity for a rainy day. Collections cover everything from the Titanic to Liverpool's shipping posters and more.
Address: Royal Albert Dock, Liverpool City Centre, L3 4AQ
8. Beatles Museum – perfect for music lovers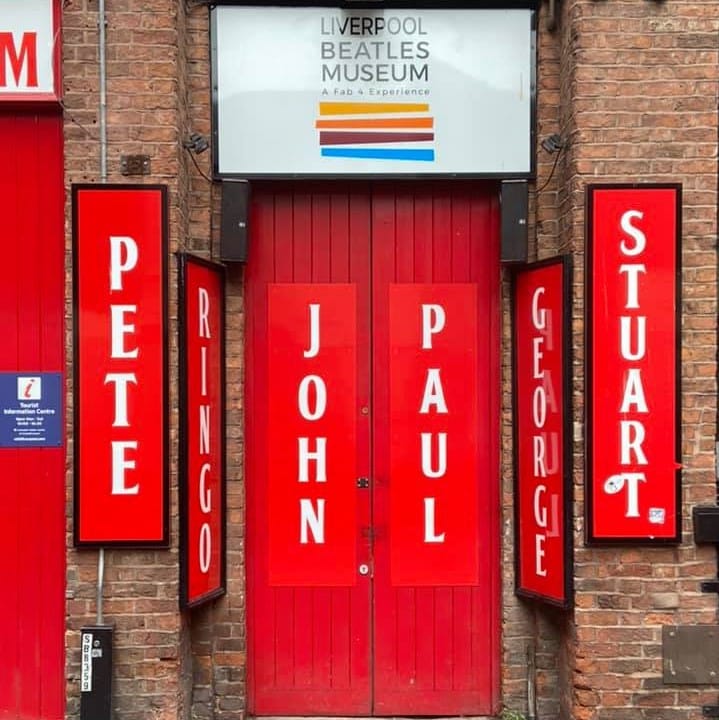 Although most kids won't remember when the Beatles topped the charts at the height of their career, their long-lasting impact on the global music industry is still felt to this day.
If your little one is a fan of music, then the Beatles Museum is sure to be a fun and educational experience for all.
You could even take a Beatles Tour, stopping off at iconic spots, such as Penny Lane and Strawberry Fields… find out more below!
Address: 23 Mathew St, Liverpool L2 6RE
7. The Liverpool Mystery Treasure Trail – a fun, self-guided family activity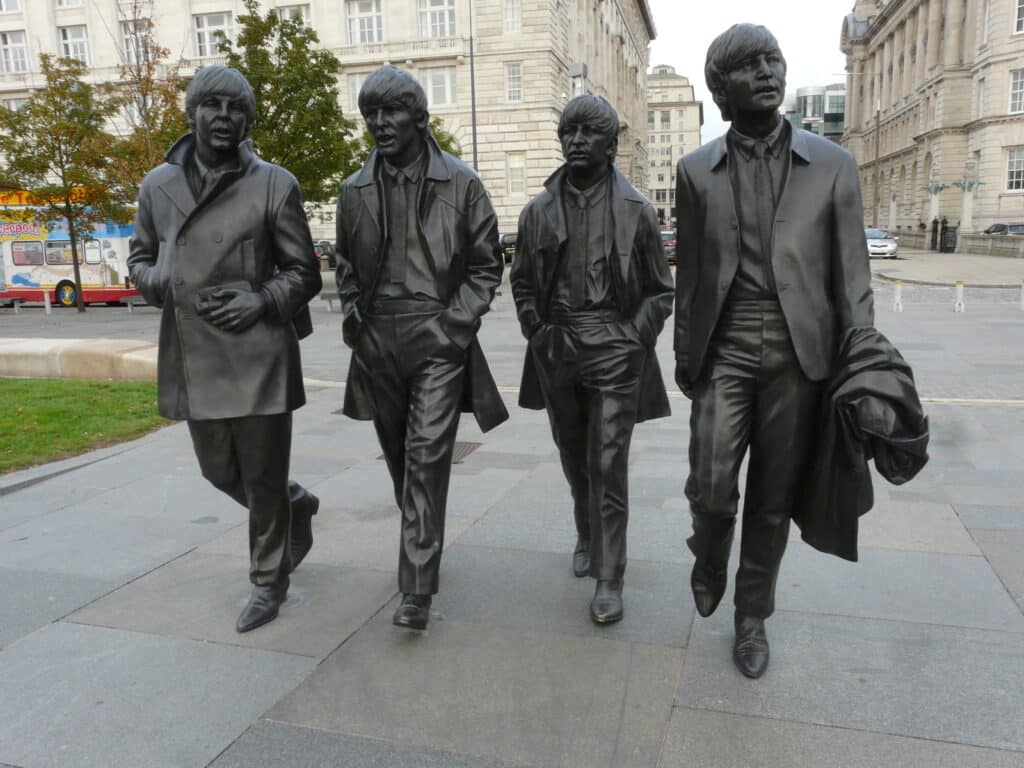 If you're looking for a unique way to explore the city, then download the online PDF activity packs and follow the clues to find the criminal.
With plenty of references to the Beatles and the city's musical history, this is a fun and unique way to see the sights of the city.
More info: HERE
Address: Liverpool City Centre
6. Bubbles World of Play – perfect for younger children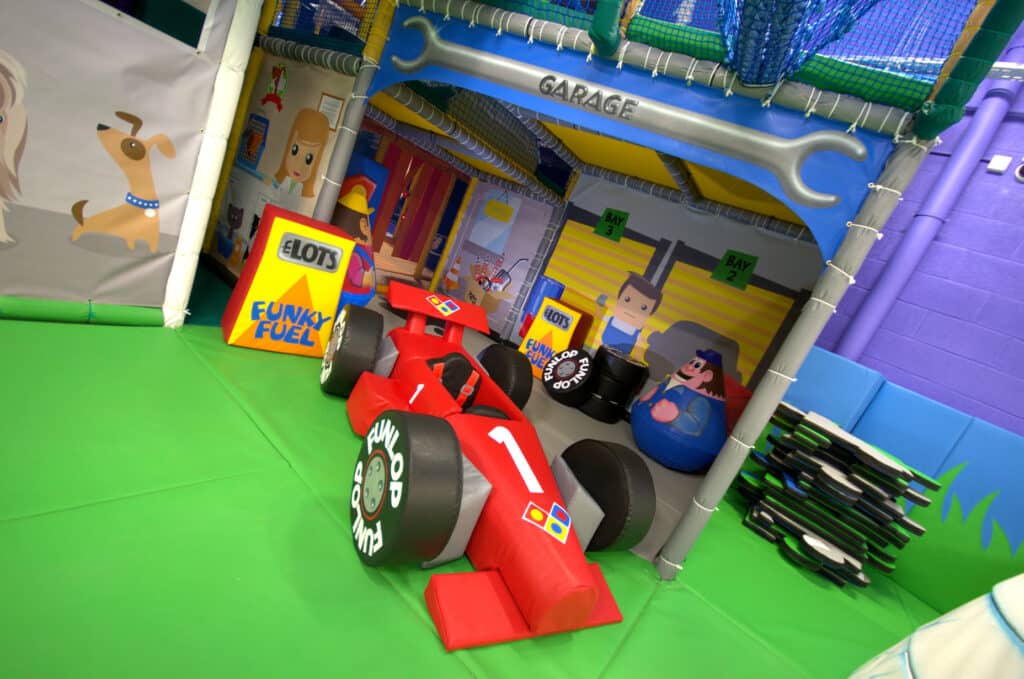 The largest children's soft play centre in the UK, Bubbles World of Play, is the perfect activity for kids aged between zero and 11 years of age.
With various play areas available for varying age groups, this is a safe and fun option for children.
Address: Marine Point, King's Parade, New Brighton, Wallasey CH45 2HZ
5. Museum of Liverpool – one of the best things to do in Liverpool with kids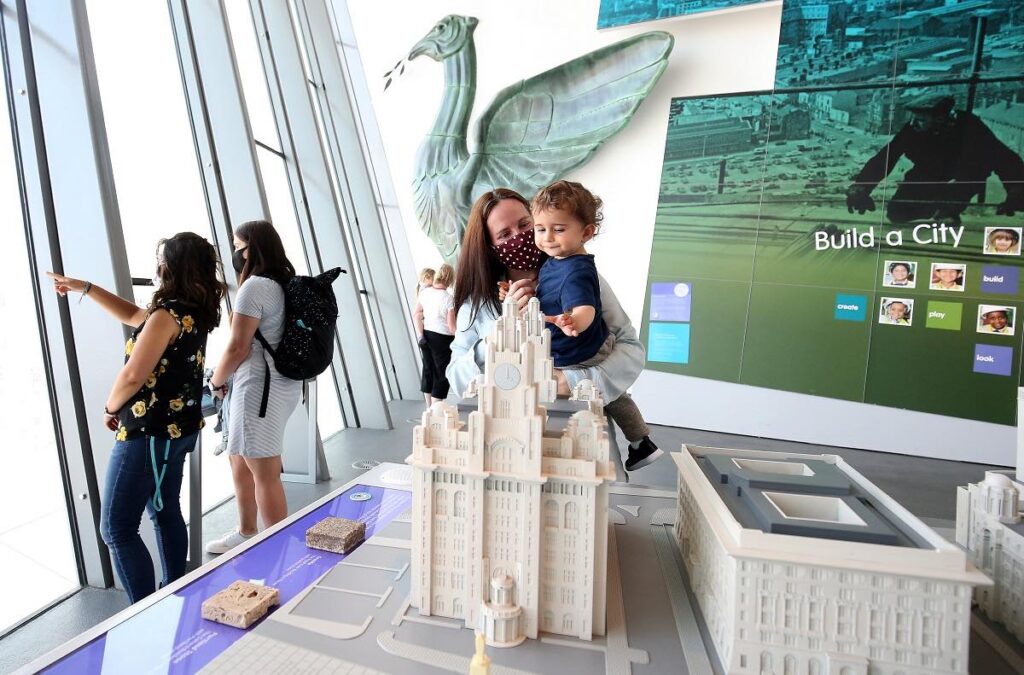 The Museum of Liverpool in the city centre is a must-visit for curious minds.
An educational experience for kids and adults alike, this museum will teach you all about the city's fascinating history.
Address: Museum of Liverpool, Pier Head, Liverpool L3 1DG
4. CoverStar Experiences – plenty of family fun to be had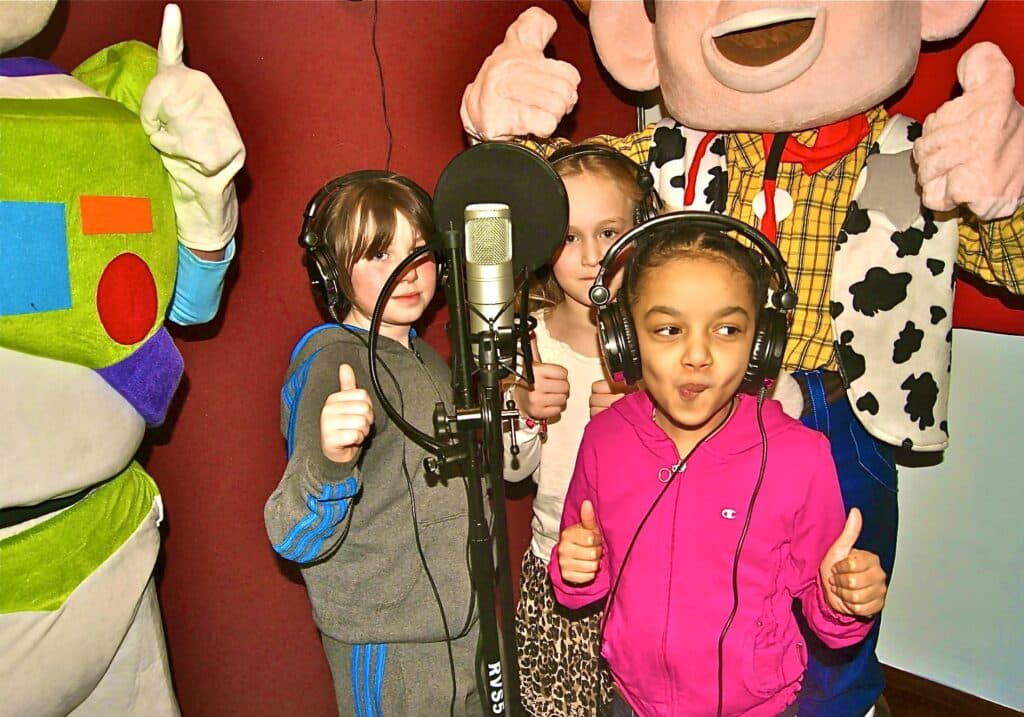 If you're little one dreams of seeing their name in lights, then a visit to CoverStar Experiences is the perfect day out. This immersive experience is a family favourite with those visiting the city.
A popular choice for kids' birthday parties, this unique experience allows kids the chance to record songs in a real music studio!
Address: 24 Arrad St, Liverpool L7 7BP
3. Imagine That! Science and Discovery Centre – learn something new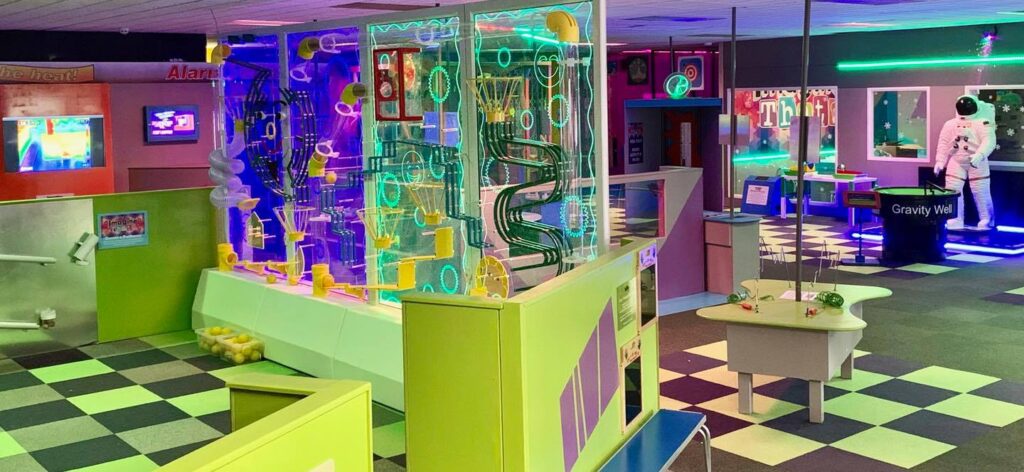 Fuel their imagination at the brilliant Imagine That! Science and Discovery Centre. There is lots to discover, from the fascinating Science Area, which showcases experiments with wind, electricity, light and sound, to the Imagination Village, and much more.
With science shows, workshops, and interactive exhibits, this is an enriching experience suitable for children of all ages.
Address: 26-32 Faraday Rd, Liverpool L13 1EH
2. Wild Shore Liverpool – the perfect summer activity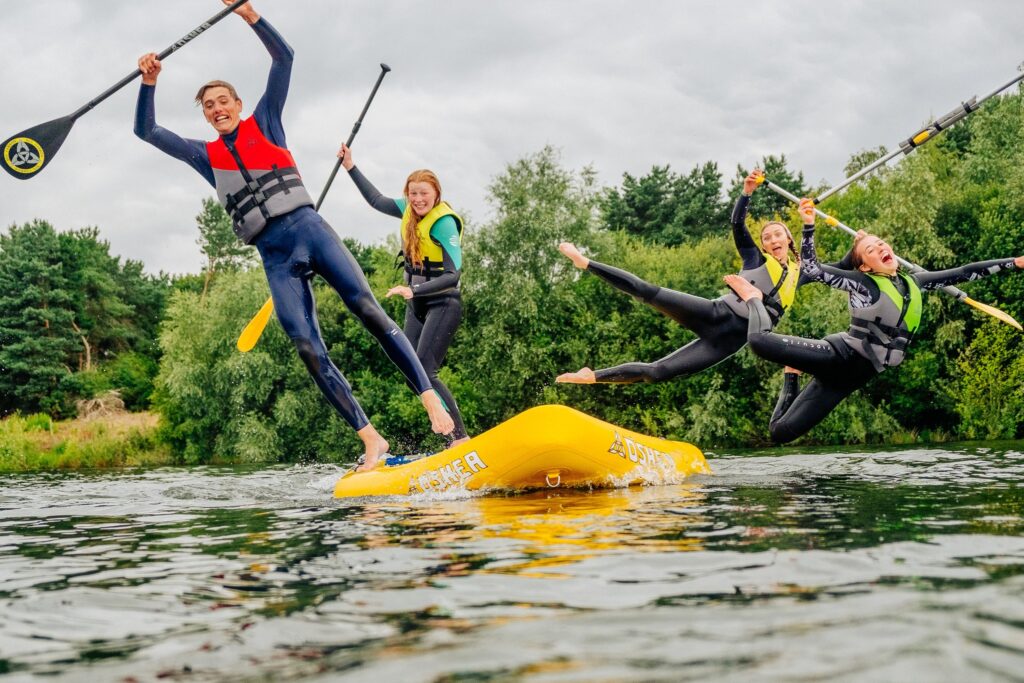 If you want to make a splash, then we advise checking out Wild Shore in Liverpool's Albert Dock.
This family-friendly inflatable waterpark is suitable for children aged six and up. Featuring inflatable slides and other obstacles, this is a day they won't forget.
Address: Gower St Dukes Dock, Albert Dock, Liverpool L3 4AD
1. World Museum – an incredible natural history centre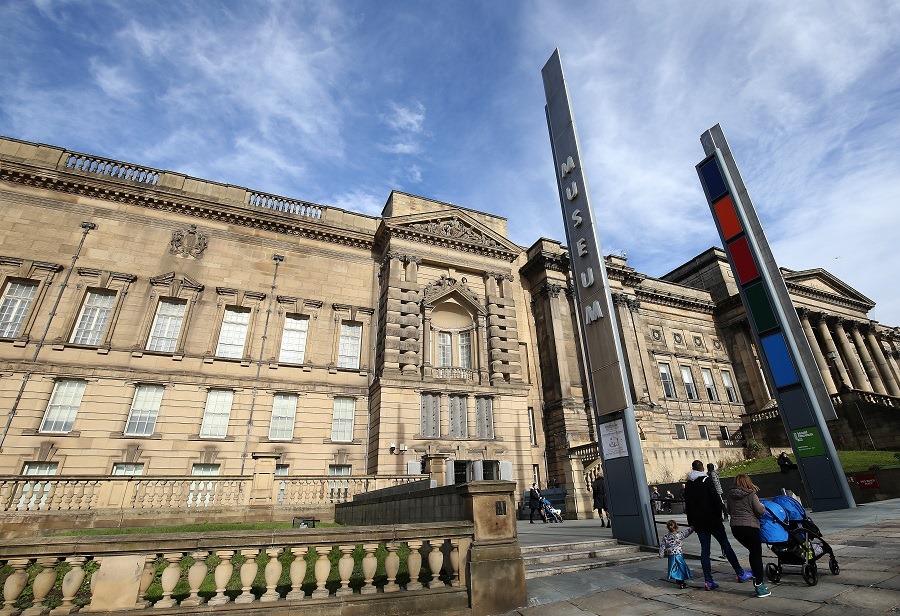 Topping our list of best things to do in Liverpool with kids is the fantastic World Museum. First opened in 1853, this is one of the oldest museums and galleries in the city.
Discover exhibitions all about the dinosaurs and the natural world, pay a visit to the planetarium, wander through the aquarium, or marvel at the Egyptian mummies and creepy crawlies. This indoor attraction is sure to be a fun family day out.
Address: William Brown St, Liverpool L3 8EN
Notable mentions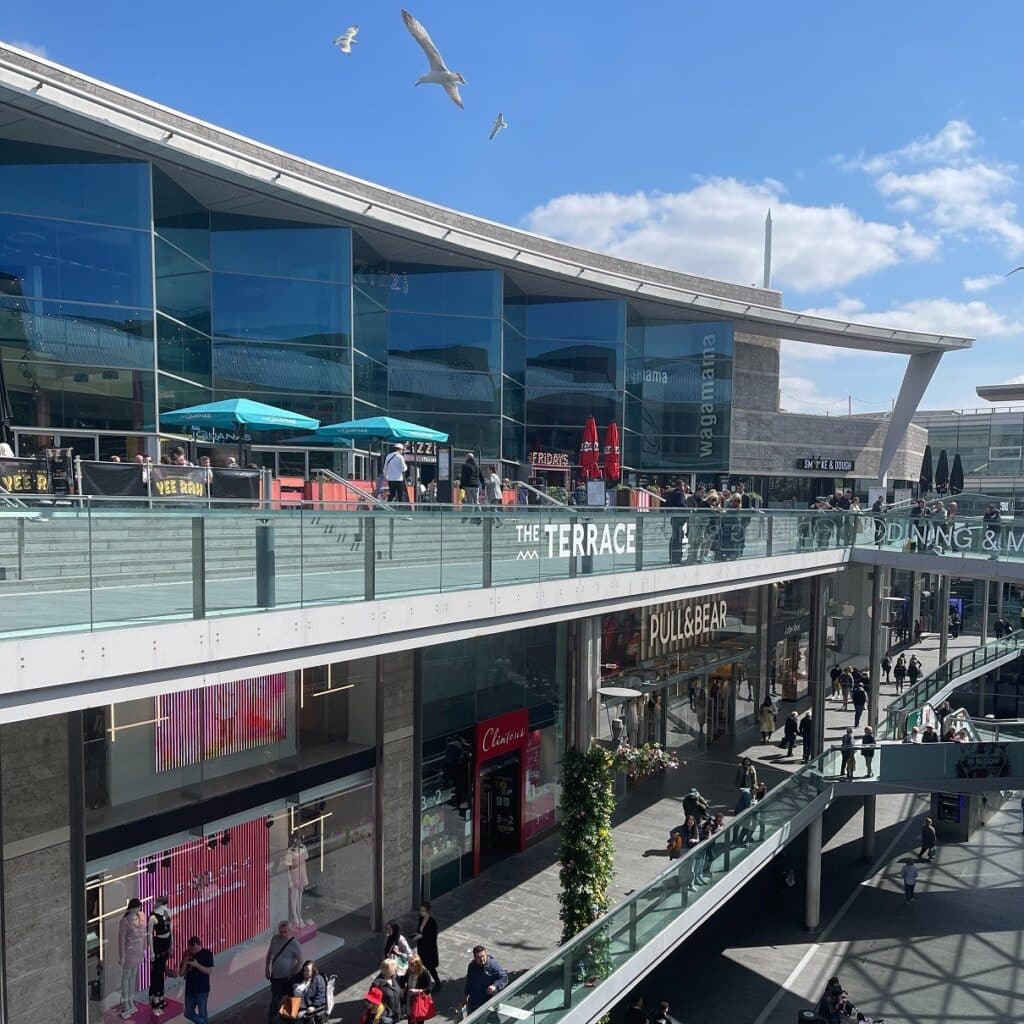 Sefton Park: Sefton Park is a historic park with a playground, bandstand, and Victorian palm house. The kids won't forget fun family days at Sefton Park.
Liverpool ONE: Liverpool ONE is a fantastic open air complex filled with restaurants, a cinema, and mini golf. Liverpool ONE is sure to be busy during the school holidays.
Knowsley Safari Park: Just a half hour outside the city, Knowsley Safari Park is a great afternoon trip for the entire family. Home to plenty of exotic animals, this is a must-visit for animal lovers.
Museums and art galleries: Museums such as the Tate Liverpool, the Walker Art Gallery, and the Victoria Gallery all have interactive exhibitions that the entire family can enjoy.
Goodison Park: The home ground of Everton FC, Goodison Park is a great alternative to the grounds of Liverpool Football Club. A must-visit for any football fan.
Yellow Sub: Yellow Sub is an indoor play area and adventure playground with a football pitch, climbing frames, an arcade, a cafe, and more. Yellow Sub has activities suitable for very young kids with an array of fun things to do.
The Wheel of Liverpool: Located on Keel Wharf waterfront, The Wheel of Liverpool offers breathtaking views out over the city. 
FAQs about things to do in Liverpool with kids
Is Liverpool family friendly?
Yes! Liverpool is a great destination for families. It is a great spot for a UK summer holiday with the kids.
Where can I take my kids on half term in Liverpool?
Aside from the above, you and your kids can play crazy golf, check out he aqua parks, go to the indoor go karting track, or even try the kid-friendly afternoon teas.
Why was Liverpool named Liverpool?
Liverpool gets its name from 'Liuerpul', which is derived from the Old English 'lifer', meaning thick or muddy water.