Swimming with turtles is something you might have dreamt of. Let us help your dream become a reality with a list of places to swim with wild turtles.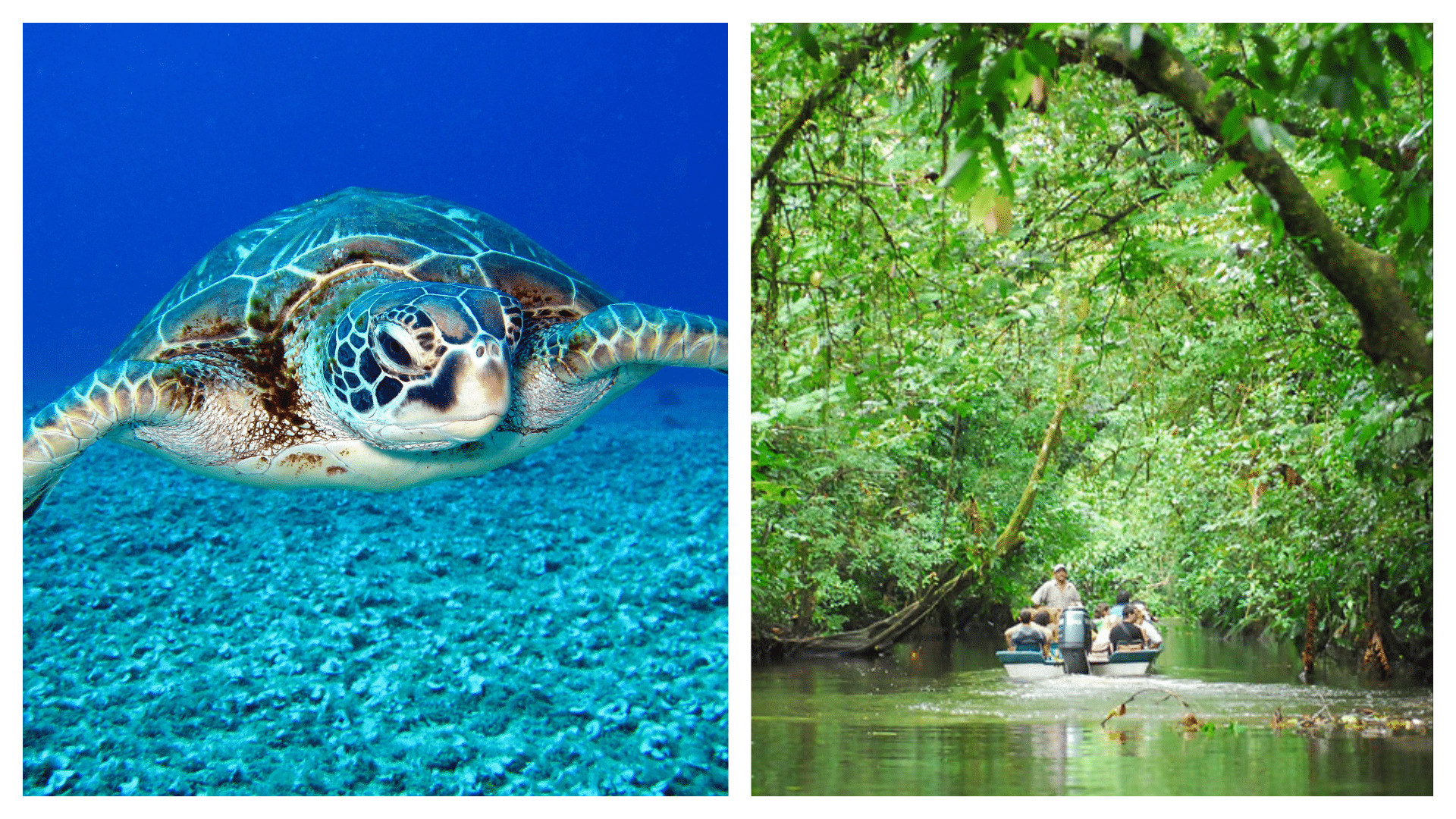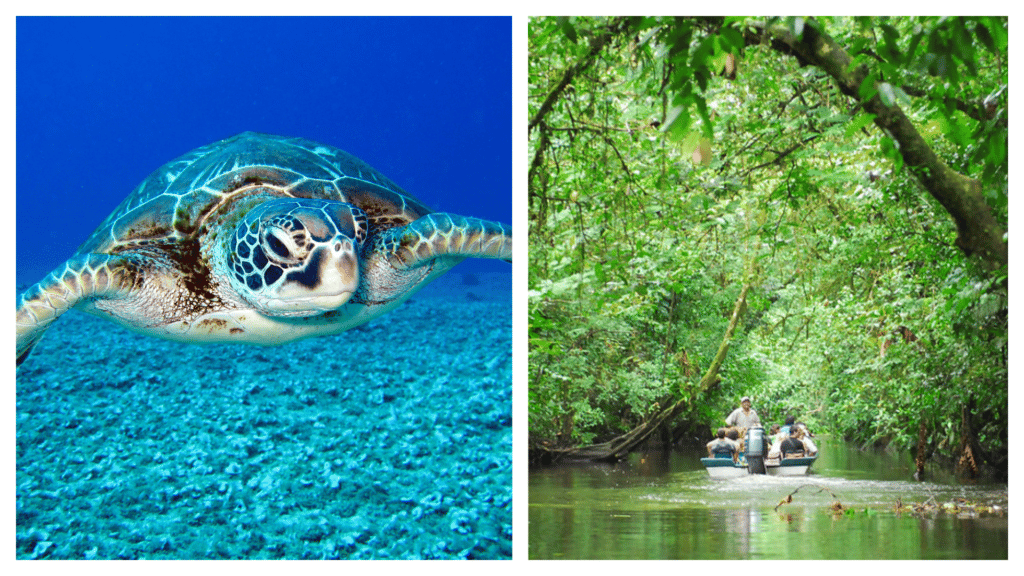 Many of us travel abroad to indulge in unique experiences, sometimes even once-in-a-lifetime experiences. If you are searching for one of the coolest things on this planet, swimming with turtles has to be it.
With plenty of places worldwide offering you the chance to explore the underwater world while surrounded by all kinds of turtles, there has never been a better time to add this memorable experience to your bucket list.
So, let us inspire your next trip with these ten best places to swim with turtles in the world.
10. Ningaloo Reef, Australia – an untouched turtle habitat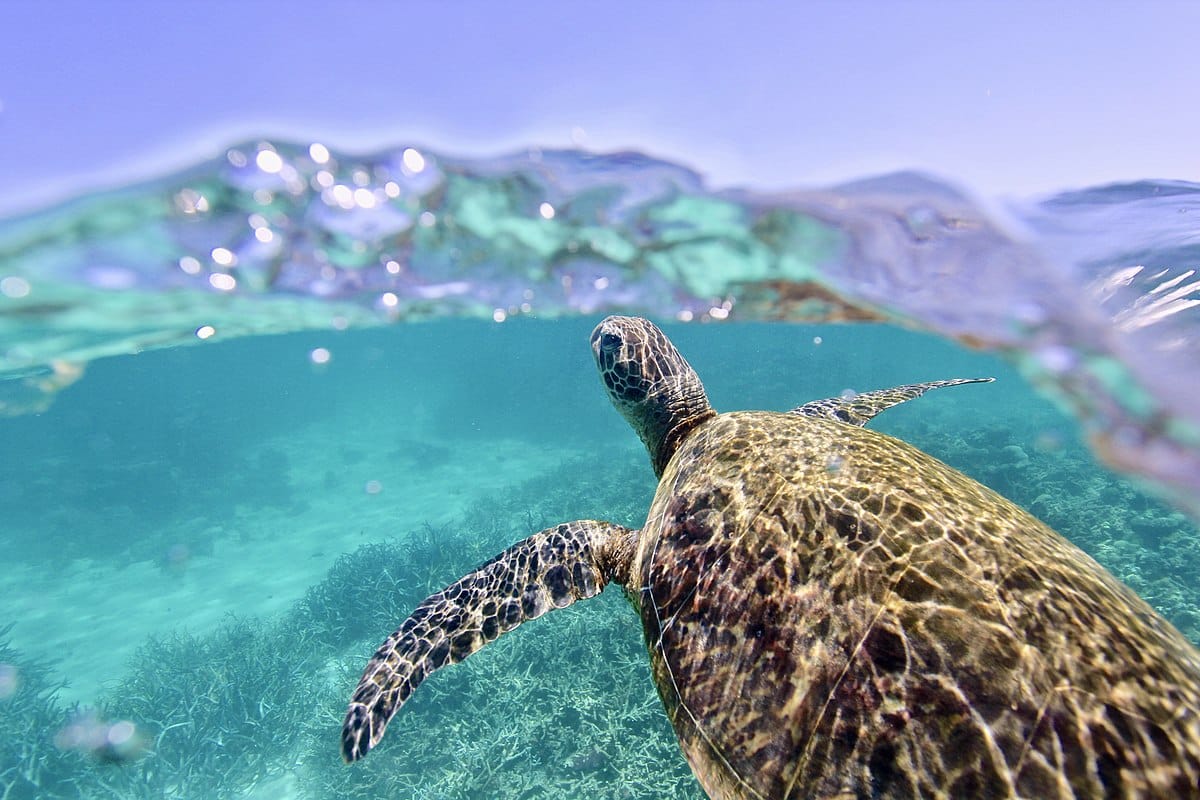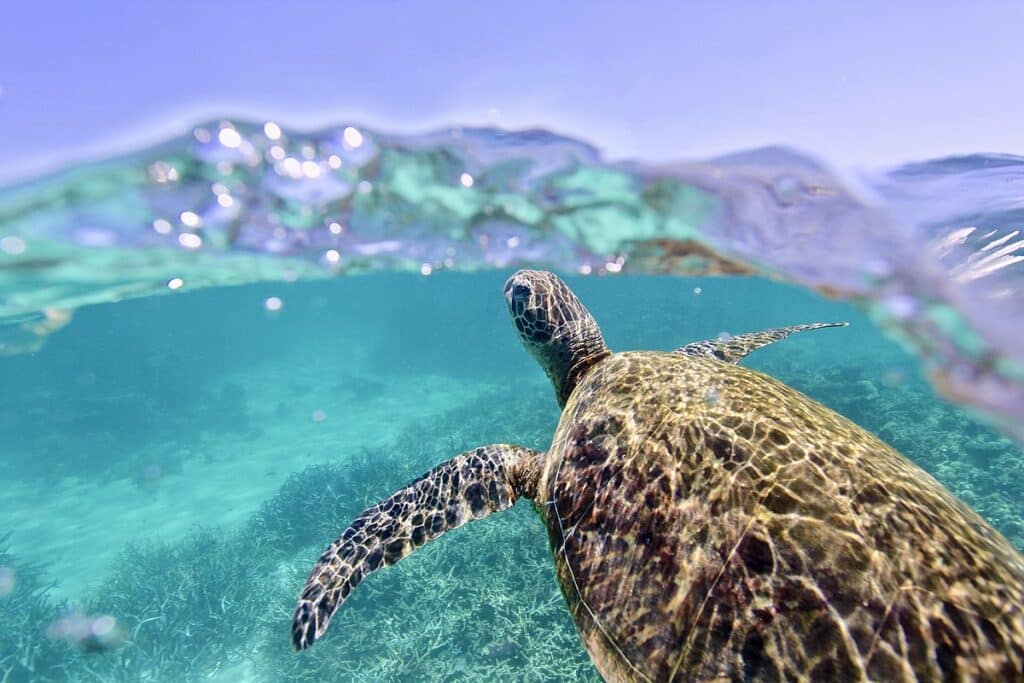 Ningaloo Reef is an extraordinary place on earth and one of the few places that have been left untouched, which means that this is home to an abundance of marine life, including many turtles.
Spot green turtles, loggerheads and hawksbills in this region, especially between November and March. Around 6,000 sea turtles call this place home, making it a turtle paradise.
Address: Ningaloo WA 6701, Australia
9. Zante, Greece – the best place to swim with turtles in Europe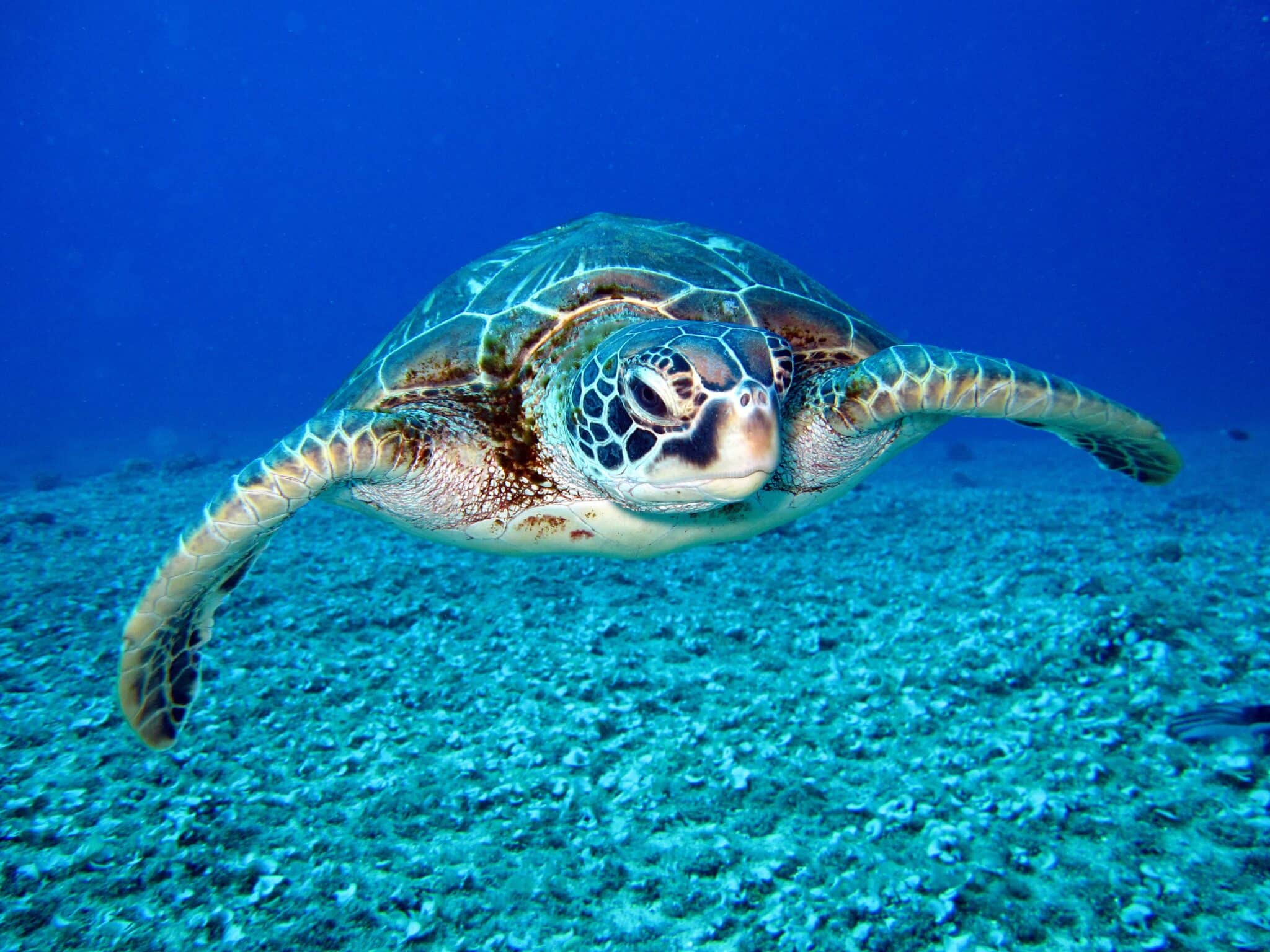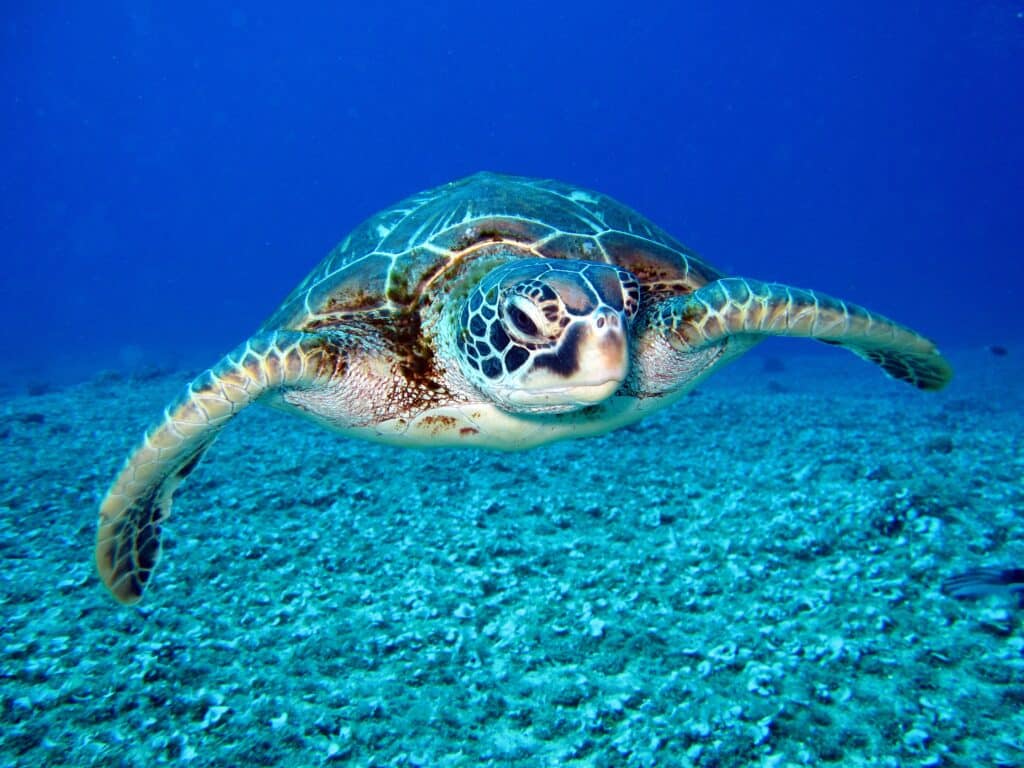 When it comes to swimming with turtles in Europe, you need to consider Zante in Greece, which is the best place to swim with these elegant creatures.
From May until October, Zante will offer you the chance to undertake an incredible experience, getting up close and personal with loggerhead turtles, so make sure to add this to your European bucket list.
Address: Zakynthos, Greece
8. Marsa Alam, Egypt – one of the best diving spots in the world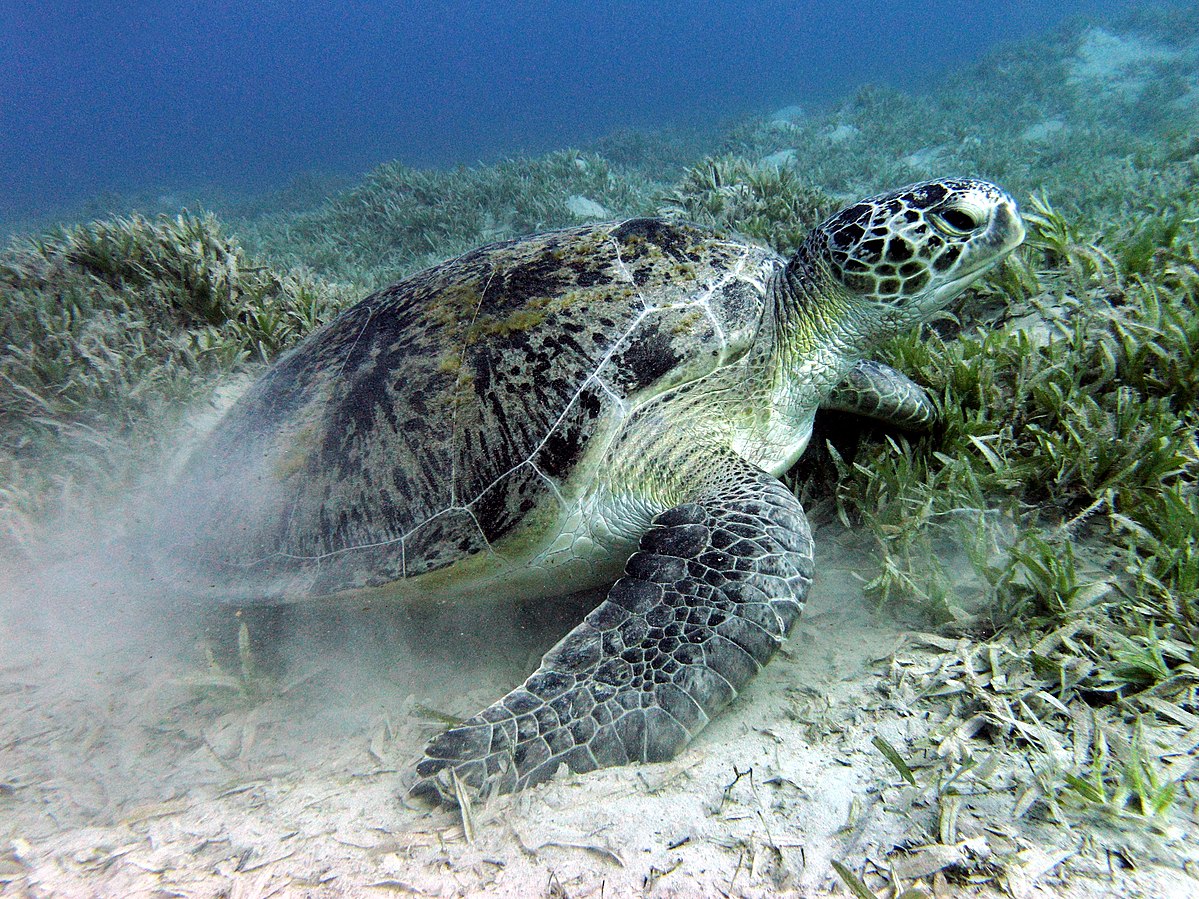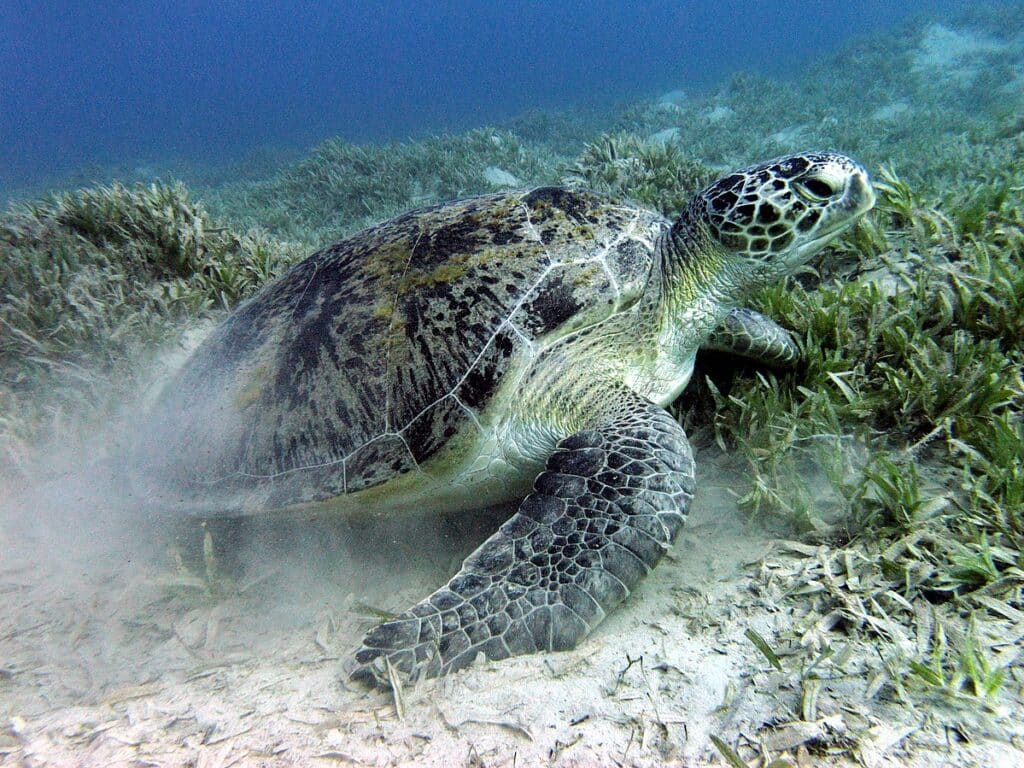 Marsa Alam on the east coast of Egypt is one of the top spots in the world to swim with turtles. The Red Sea is well known for its abundance of marine life, so this is a hot spot for diving.
Here you can swim with these wild creatures between June and September, and you will mainly spot hawksbill and green sea turtles.
Address: Marsa Alam, Red Sea Governorate, Egypt
7. Cook Island Marine Reserve, Australia – a top spot for swimming with turtles year round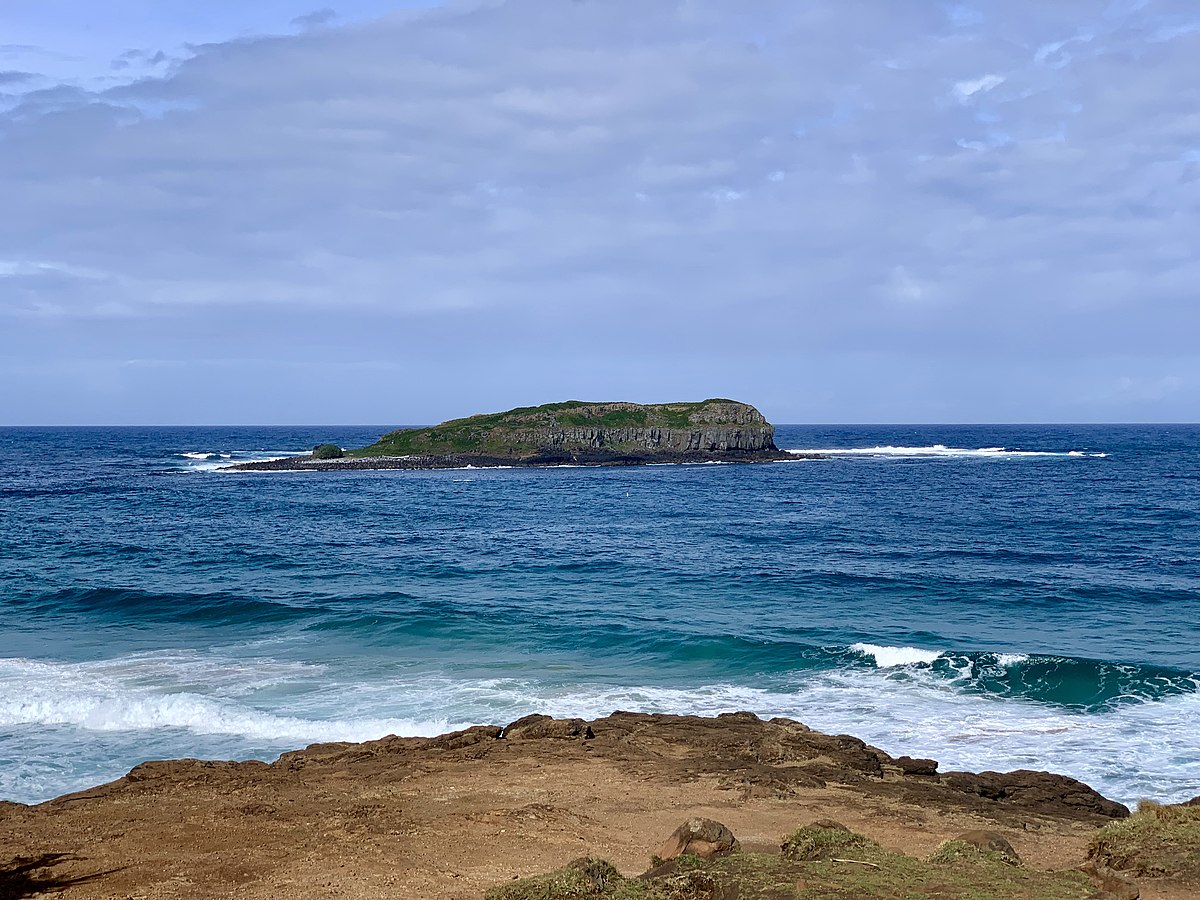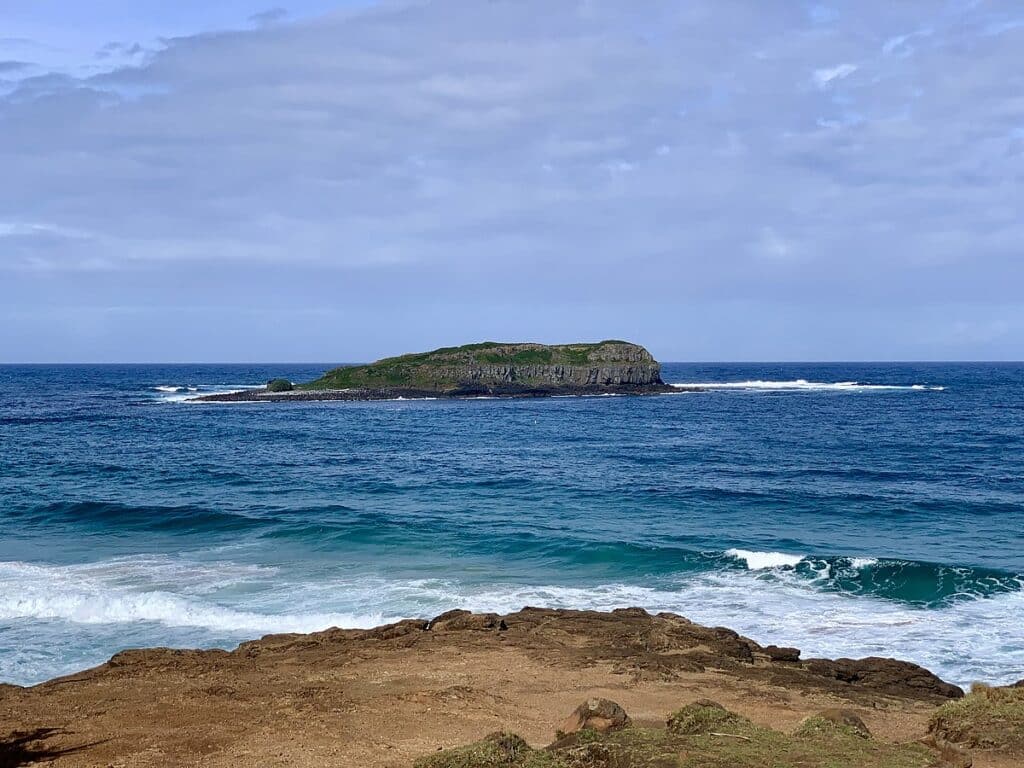 Located just off the Gold Coast in Australia, this small protected area is a paradise for swimming with these beautiful creatures in the warm coastal waters.
One of the best things is that the green sea turtles can be spotted all year round, and since this is a haven for marine life, you will be joined by many other species, like pufferfish and leopard sharks.
Address: New South Wales, Australia
6. Akumal Bay, Mexico – snorkelling with sea turtles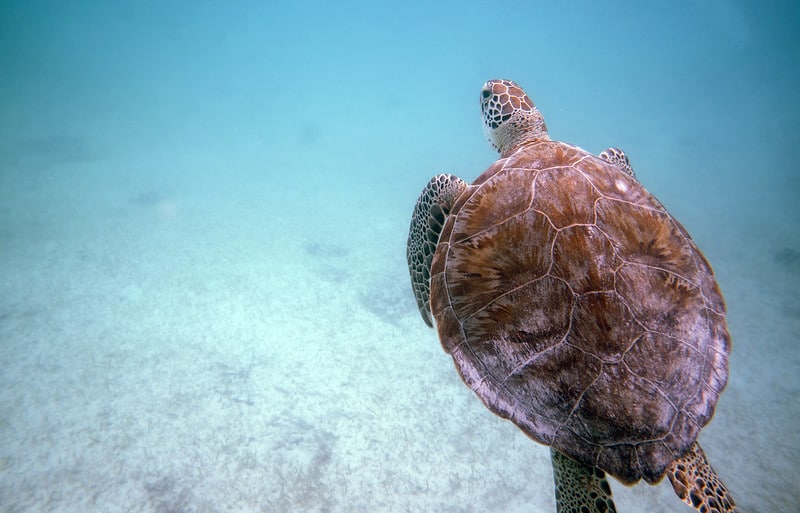 Akumal Bay in Playa Del Carmen is such a haven to swim with turtles that the name alone is a Mayan word which means 'Place of the turtle', so if you are in the region, you need to stop by Akumal Bay to see what it's all about.
This area best suits snorkellers due to the relatively shallow waters. So this beach on the Caribbean Sea is ideal if you want to swim with turtles but are not keen on deep waters. May until August is the best time to drop by.
Address: Carretera Tulum, Yodzonot, 77776 Cancún, Q.R., Mexico
5. Barbados – the best spot in the Caribbean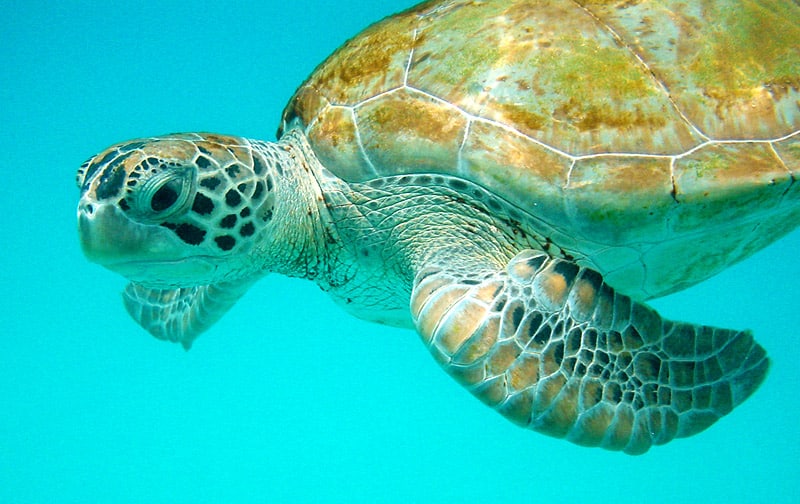 Make your way to Barbados from February to October to enjoy a once-in-a-lifetime experience swimming with leatherback, hawksbill and green sea turtles in the heart of the Caribbean.
While some of the other Caribbean islands are good for swimming with sea turtles, Barbados is one of the best and is well set up to get you out into the centre of all the action, so you don't miss a thing.
Address: Barbados
4. Maui, Hawaii – a paradise in the Pacific Ocean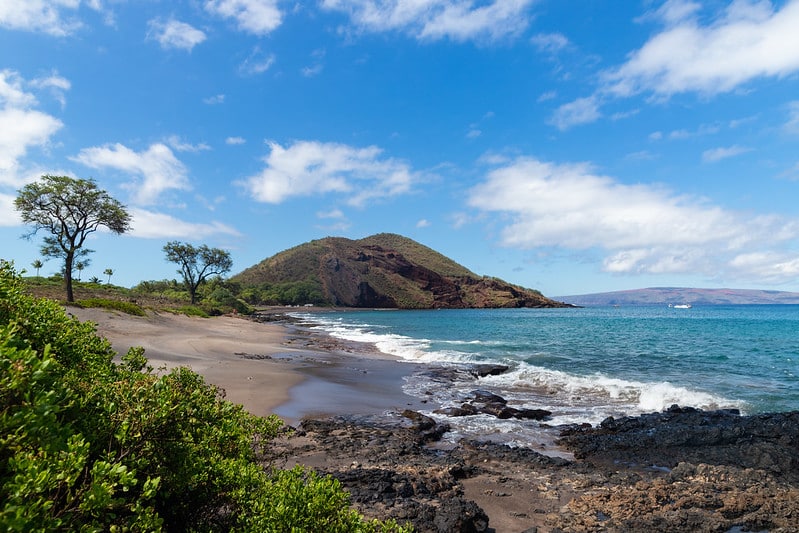 One of the top places in the world to swim with turtles has to be Maui in Hawaii, one of the friendliest US states. This incredible place is one of the best Hawaiian islands for first-timers to visit and is home to five sea turtle species, so chances of spotting them are high. There's even an area on the south coast nicknamed Turtle Town!
While you may encounter the rare olive Dudley, the leatherback, or loggerhead sea turtles, the most common species to swim with are the hawksbill and the green sea turtle from April to October.
Address: Hawaii, USA
3. The Great Barrier Reef, Australia – the most extensive coral reef in the world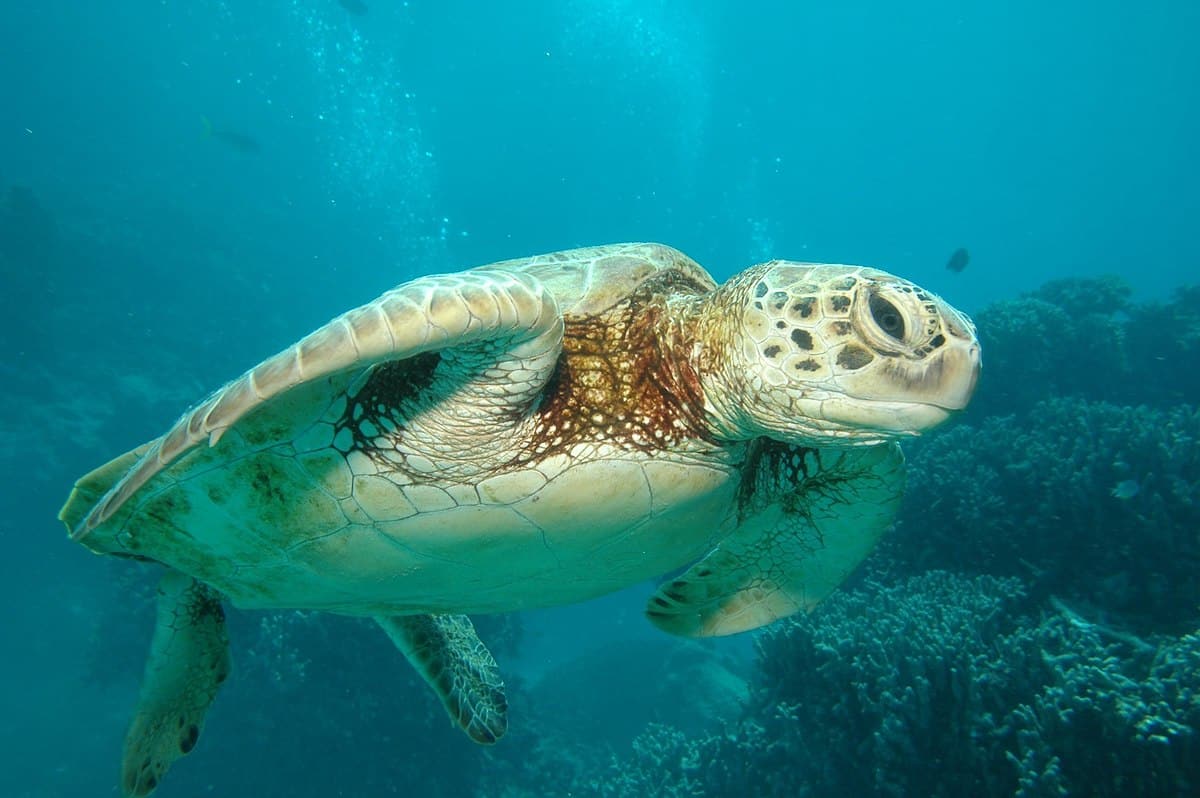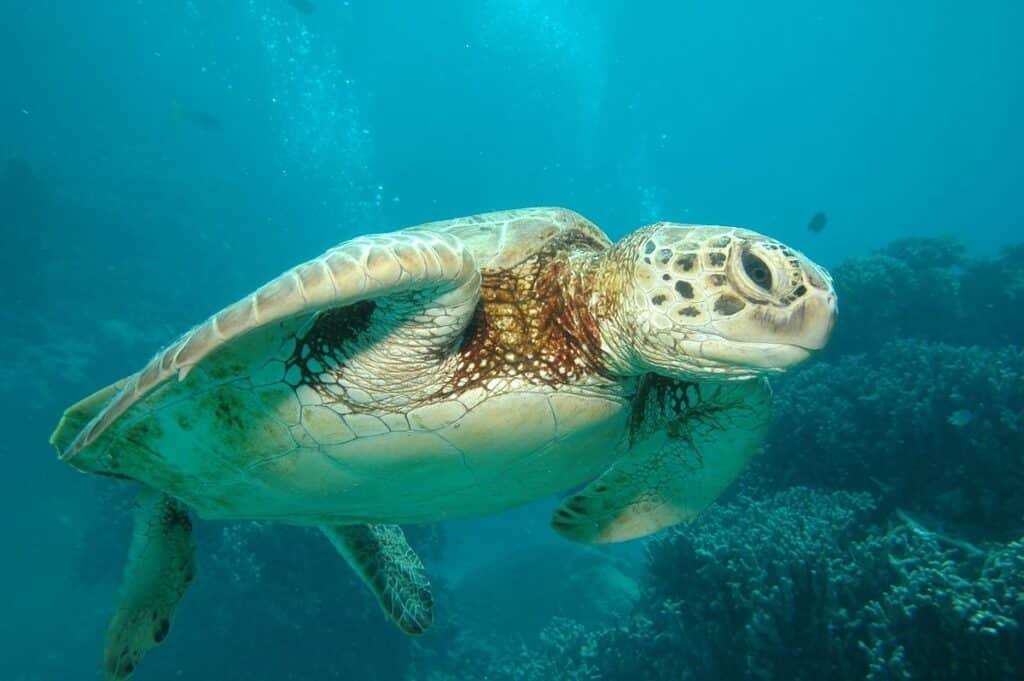 The Great Barrier Reef is world-renowned as a paradise for snorkelling and diving, with many incredible species to see, including six sea turtle species. It is the most extensive coral system in the world.
This world-famous reef, visible from space, is the ultimate place to enjoy an incredible experience with green sea turtles. There are 18 nesting areas scattered along the reef, so keep your eyes peeled.
Breeding season here begins in October. This is the perfect time to see turtles as the waters are full of turtles returning home to mate.
Address: 4805, Australia
2. Ari Atoll, Maldives – swim with hawksbill sea turtles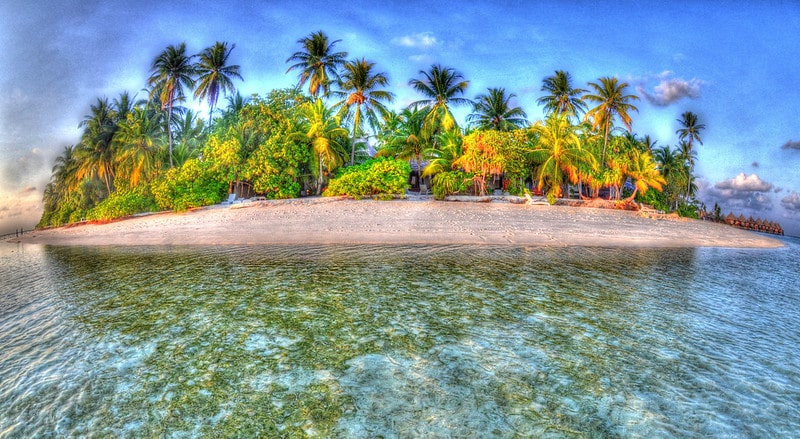 The Maldives is one of the best places in the world to swim with turtles, and not only will you get to share the sea with hawksbill sea turtles, but there are plenty of other unique species of fish to witness.
You can swim with olive Dudley and green turtles on occasion. Still, the hawksbill sea turtle can be easily spotted in shallow waters, especially along the reef, which makes this a magical experience.
Address: Maldives
1. Galapagos Islands, Ecuador – home of the green sea turtle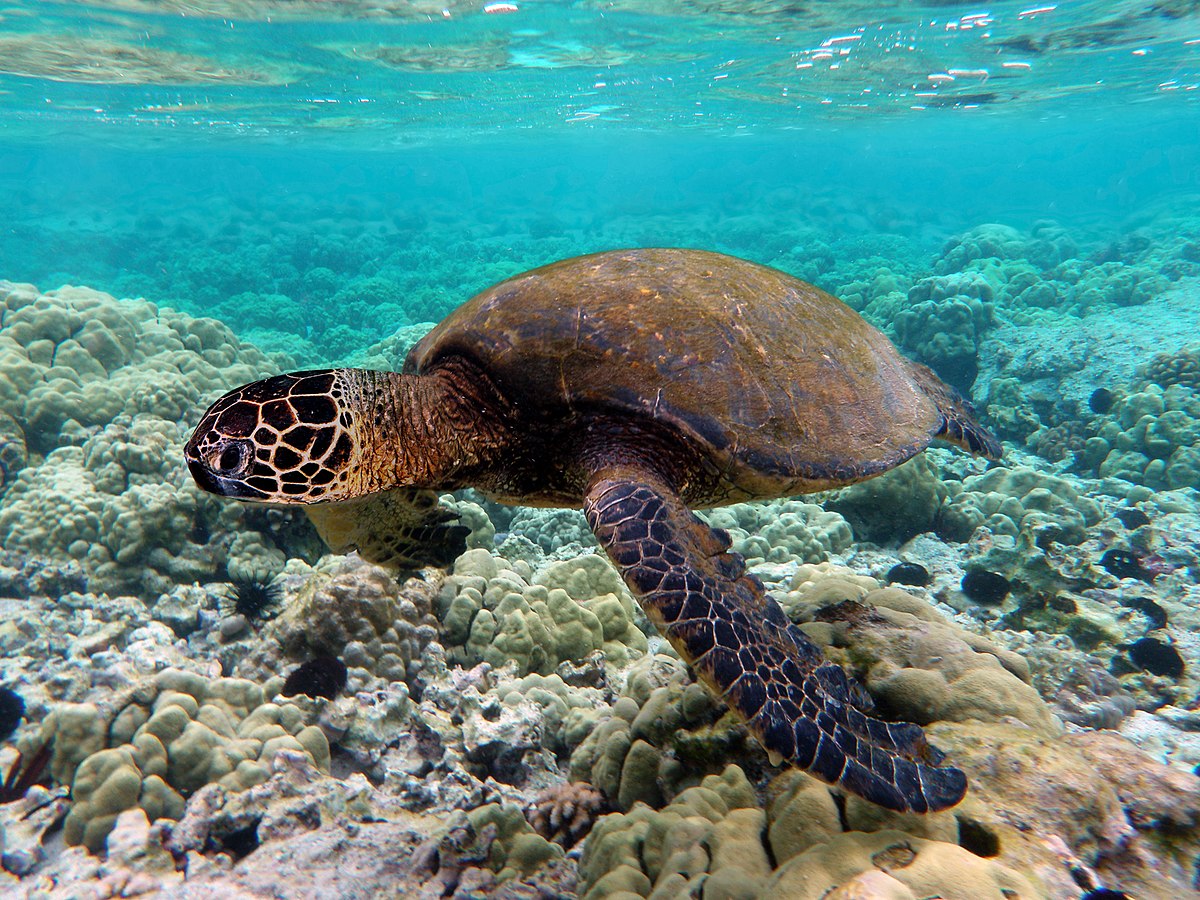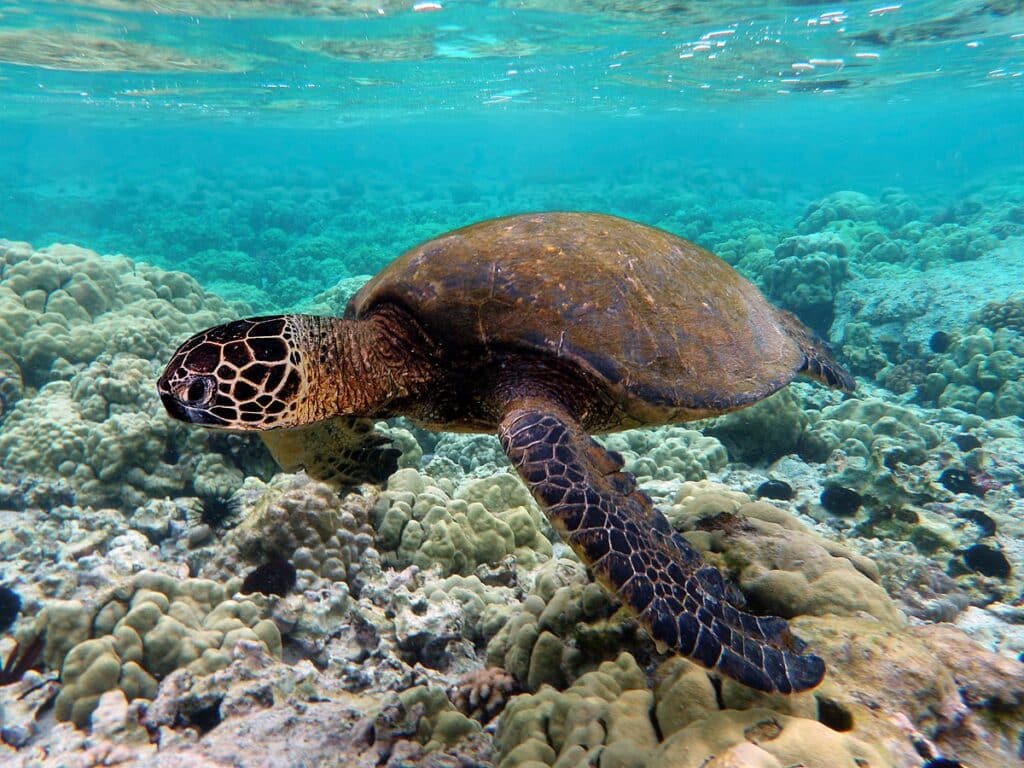 If you want an experience unique to the Galapagos, you must swim with the green sea turtle, which can only be found in this part of the world.
The Galapagos Islands in Ecuador, South America, are a haven for incredible wildlife encounters, but you can swim, snorkel, and dive with these terrific turtles all year round.
Address: Galapagos Islands, Ecuador
Notable mentions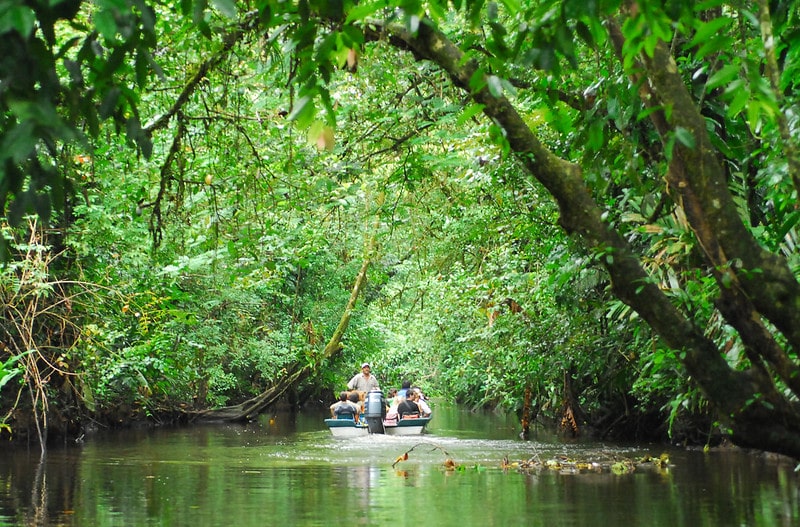 Tortuguero National Park, Costa Rica: Home to green turtles, hawksbill, and leatherback turtles, this is one of the best places to encounter turtles in the wild.
La Flor, Nicaragua: To spot thousands of olive ridley sea turtles, you must visit La Flor Wildlife Refuge to swim with these beautiful creatures.
Lady Elliot Island, Australia: This exceptional Island in the Great Barrier Reef is a remote island ideal for swimming with sea turtles and spotting other incredible species.
Bunaken, Indonesia: Ever since this region was declared a protected area, the turtle population has increased dramatically, making it a fantastic place to swim with turtles.
FAQs about the best places to swim with turtles in the world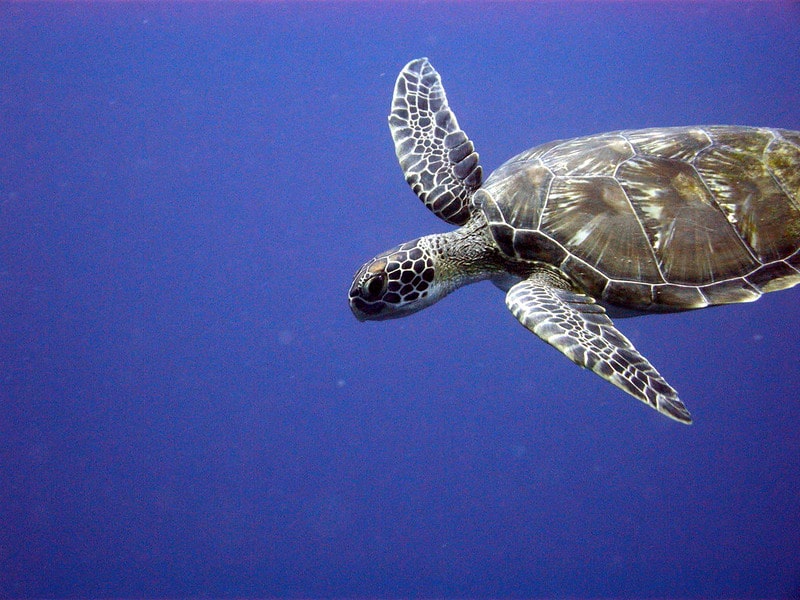 Is it ethical to swim with sea turtles?
Yes, when it comes to sustainable tourism, where rules are in place to protect areas and marine life, it is ethical to swim with turtles. Always show respect and follow the rules.
Can you swim with turtles in the Maldives?
Yes, the Maldives is a fantastic destination to swim with turtles, and Ari Atoll is the place to go to have this incredible experience.
Can you swim with turtles in Cyprus?
Yes, Cyprus is a great place to swim with turtles at most bays along the east coast, such as DaCosta Bay and Malama Bay.
Now that you have insight into the best places to swim with turtles, you have to add this exciting adventure to your travel bucket list – you won't regret it!