From artistic masterpieces to important effigies of prominent figures and deities across different cultures, these ten famous statues need to be on your world bucket list.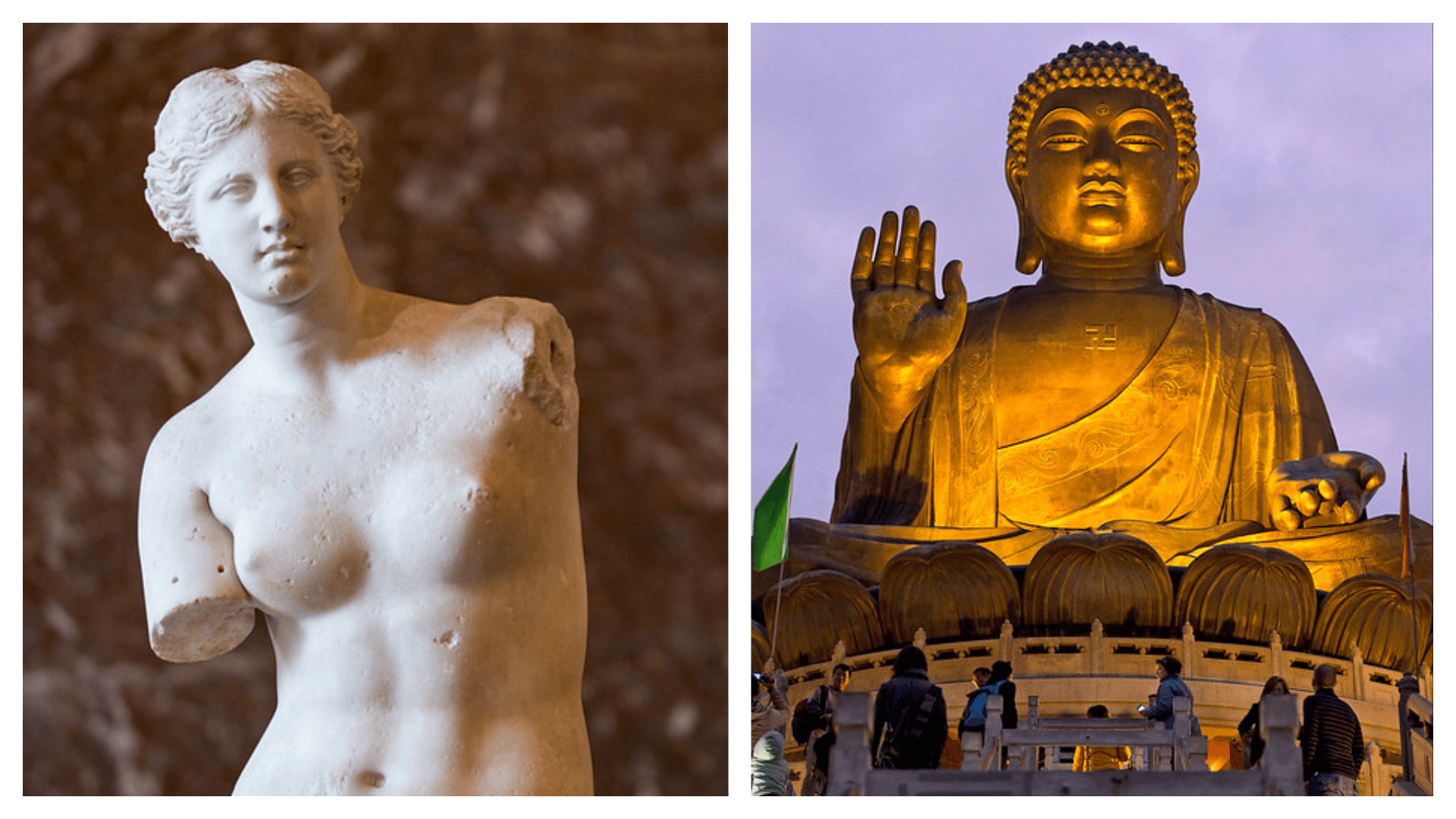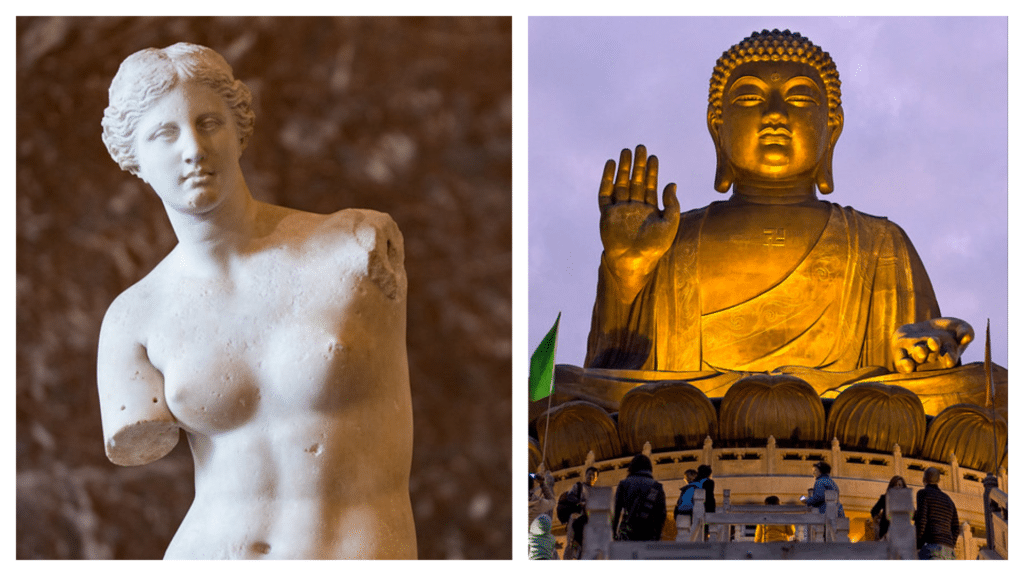 One way to learn more about the history and culture of a new place is by checking out its most iconic statues and monuments. So, we are counting down the top ten most famous statues around the world that you need to add to your travel bucket list.
From outstanding religious monuments to iconic constructions of art and architecture, these statues boast much historical and cultural significance and offer a perfect entryway to learn about different cultures and beliefs.
So, if you're curious to learn more, then read on. Here are the top ten most famous statues around the world that you need to visit.
10. Terrace Of The Lions, Delos, Greece – iconic replicas of Apollo's stone guards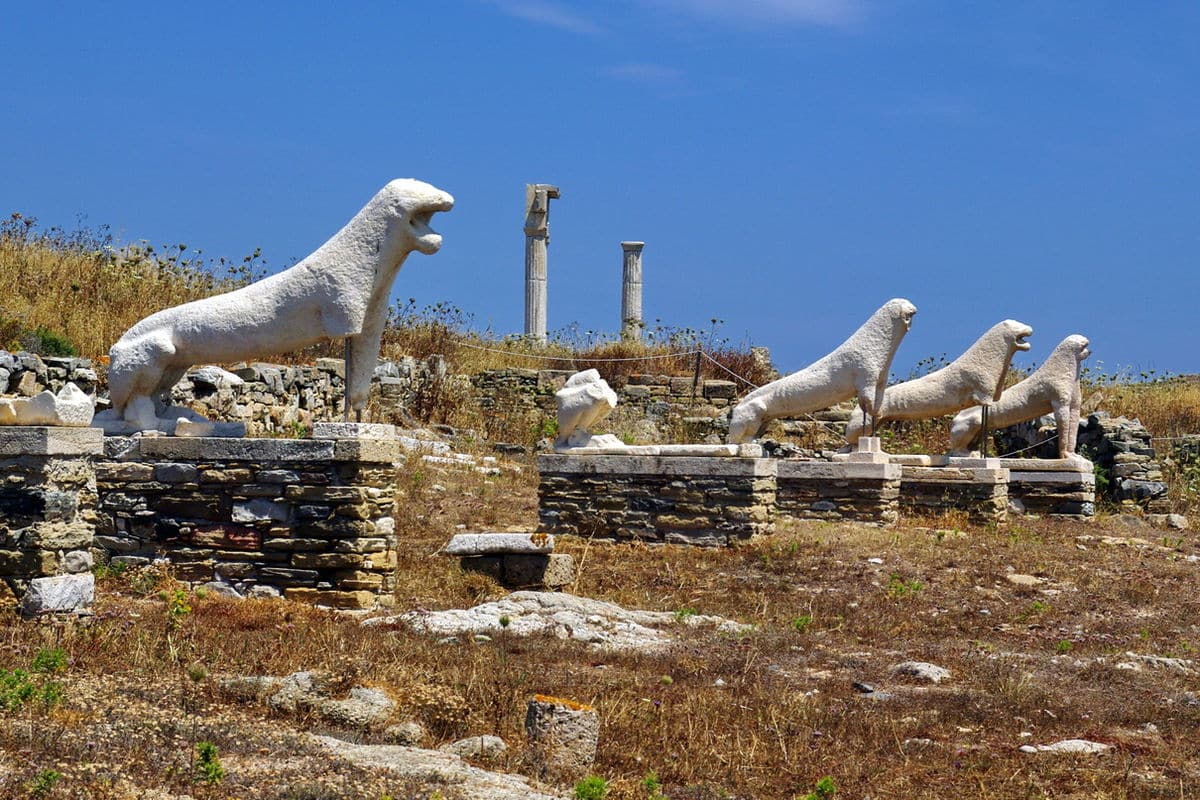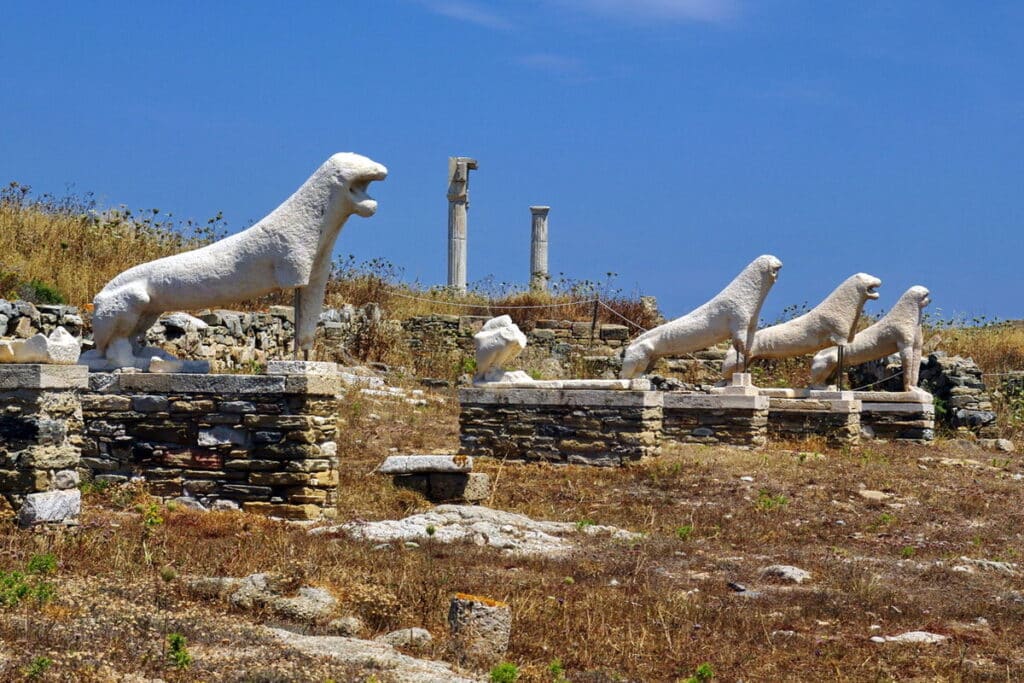 The Terrace of the Lions in Delos, Greece, which still stands today, is a replica of Apollo's row of at least 12 stone lions built by the people of Naxos in around 600 BCE.
The statues face the Sacred Lake of Delos, where Greek scholars believed Apollo had been born. Furthermore, many argue that the lions have been positioned to symbolically guard the site.
Address: Delos 846 00, Greece
9. Tian Tan Buddha, Hong Kong – an important religious site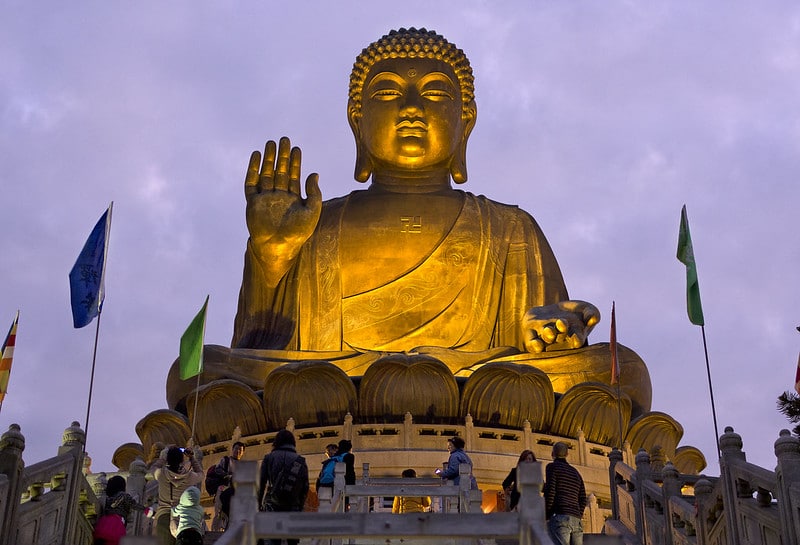 Located at Ngong Ping, Lantau Island, Hong Kong, Tian Tan Buddha is undoubtedly one of the most famous statues around the world.
Completed in 1993, this is a relatively recent statue compared to many others on our list. Nonetheless, it has become an important cultural and religious symbol.
It has become a major centre of Buddhism in Hong Kong, symbolising the harmonious relationship between man and nature.
Address: Ngong Ping Rd, Lantau Island, Hong Kong
8. Mother Russia Statue, Volgograd, Russia – a famous Soviet monument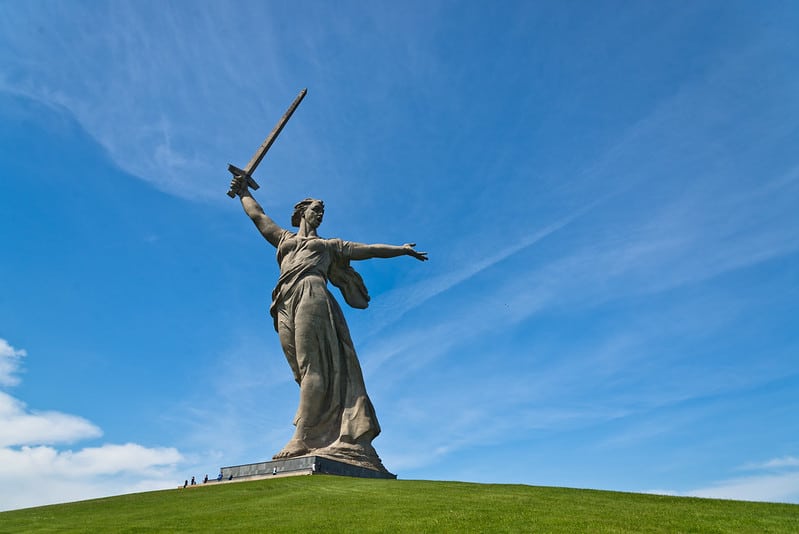 Designed in the Soviet socialist realism style, the iconic Mother Russia Statue (also known as The Motherland Calls) was completed and unveiled in 1967.
At an impressive 279 ft (85 m) in height, it was declared the tallest statue in the world when it was built and remains today the tallest statue in Europe and the Eastern Hemisphere outside of Asia.
Address: Volgograd, Volgograd Oblast, Russia, 400078
7. The Little Mermaid, Copenhagen, Denmark – a striking depiction of a mermaid becoming human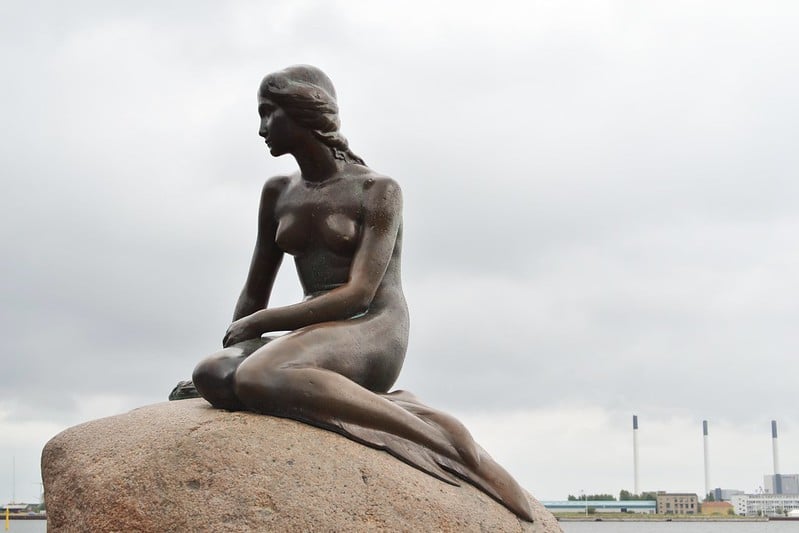 The Little Mermaid, or Den Lille Havfrue in Danish, is a striking bronze statue set on a rock by the waterside at Langelinie Promenade in Copenhagen.
Designed by sculptor Edvard Eriksen in 1913, this famous sculpture is a depiction of a mermaid becoming human. The statue was inspired by the Hans Christian Anderson story of the same name.
Address: Langelinie, 2100 København Ø, Denmark
6. Venus de Milo, Louvre, Paris, France – otherwise known as Aphrodite de Milos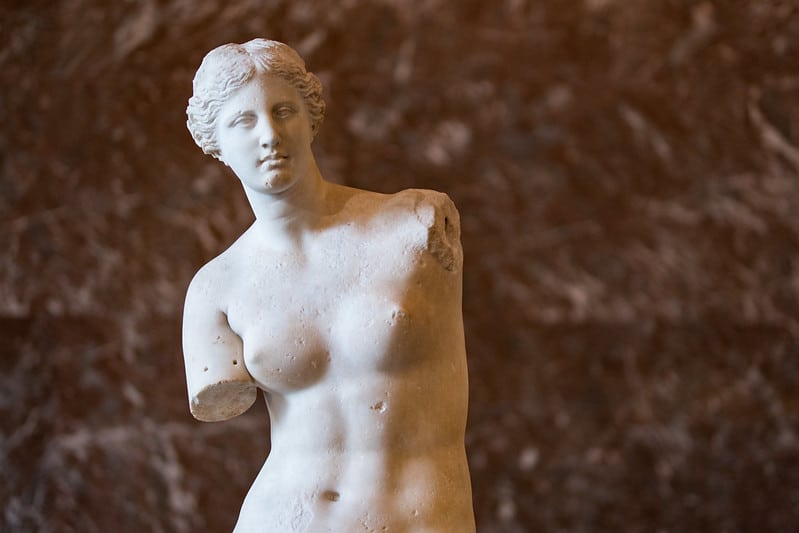 An ancient Greek sculpture now on display at the Louvre in Paris, Venus de Milo was created during the Hellenistic period sometime between 150 and 125 BC.
Viewed by thousands of art lovers and history buffs every year, this famous statue is believed to depict the Greek goddess of love, Aphrodite.
Address: Rue de Rivoli, 75001 Paris, France
5. Great Sphinx, Cairo, Egypt – a colossal limestone statue depicting a mythical creature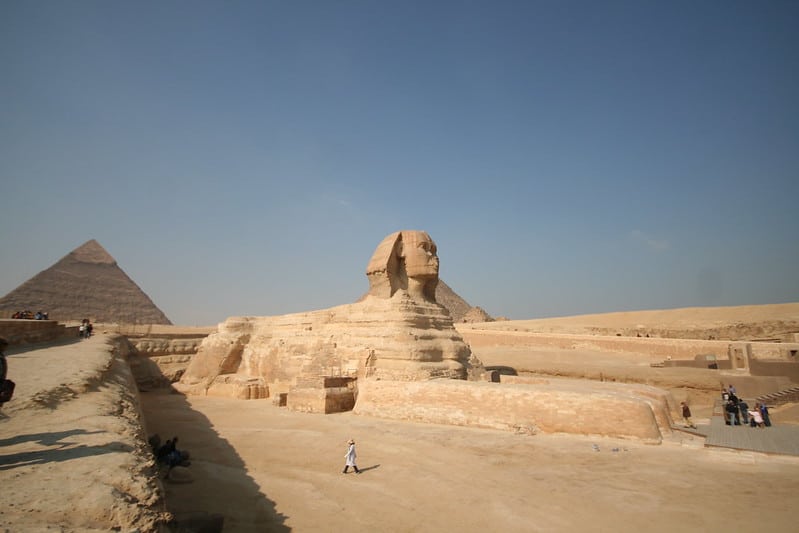 Next up on our list of most famous statues around the world is the Great Sphinx, located just outside of Cairo in Egypt.
A limestone statue depicting a mythical creature with the head of a human and the body of a lion, this incredible statue sits beside the Great Pyramids of Giza.
Address: Al Giza Desert, Giza Governorate 3512201, Egypt
4. Moai, Easter Island, Chile – an impressive group of statues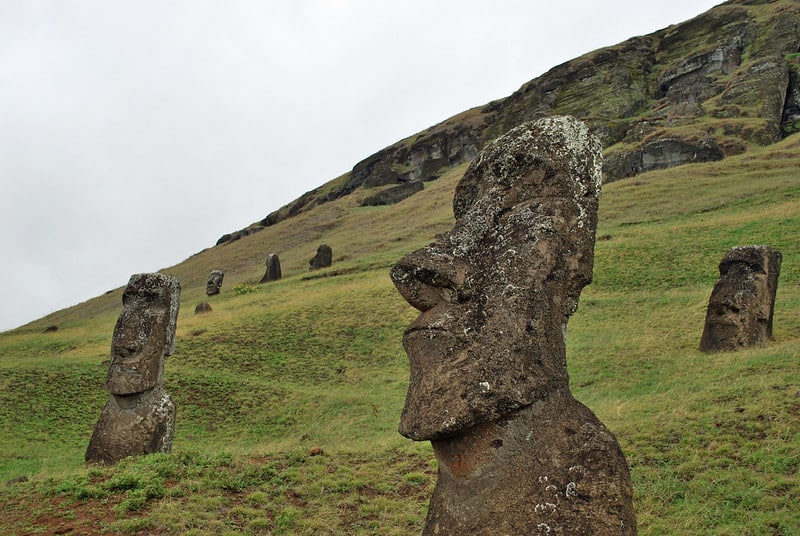 Monolithic human figures constructed by the people of Rapa Nui in Eastern Polynesia sometime between 1250 and 1500, the Moai are among the most impressive statues in the world.
Carved from volcanic tuff, or solidified ash, almost half of these distinctive statues still stand at Rano Raraku on Easter Island.
Address: Easter Island, Valparaíso, Chile
3. Statue of David, Florence, Italy – a masterpiece of Renaissance art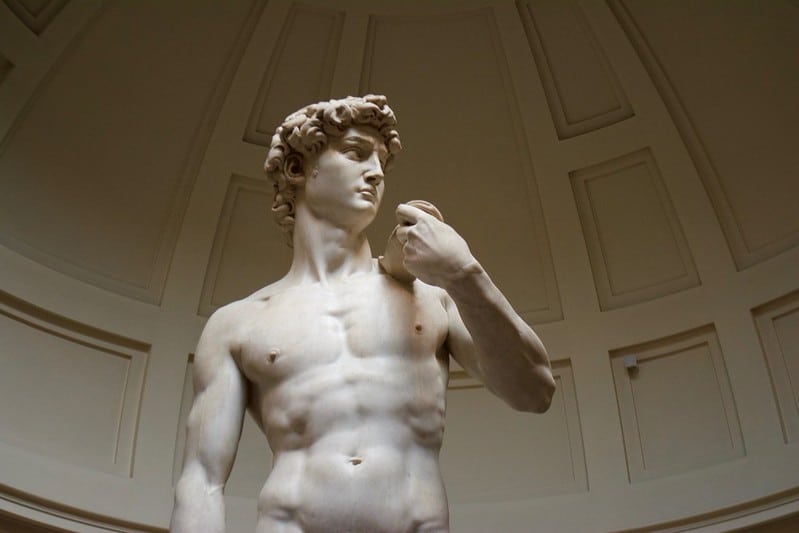 Perhaps the most famous Renaissance statue in the world, the Statue of David stands proudly in the Galleria dell'Accademia in Florence, Italy.
Created by renowned Italian artist Michelangelo, this marble sculpture was created between 1501 and 1504 and, despite its age, remains in almost perfect condition to this day.
Address: Via Ricasoli, 58/60, 50129 Firenze FI, Italy
2. Statue of Liberty, New York, USA – one of the most famous statues in the USA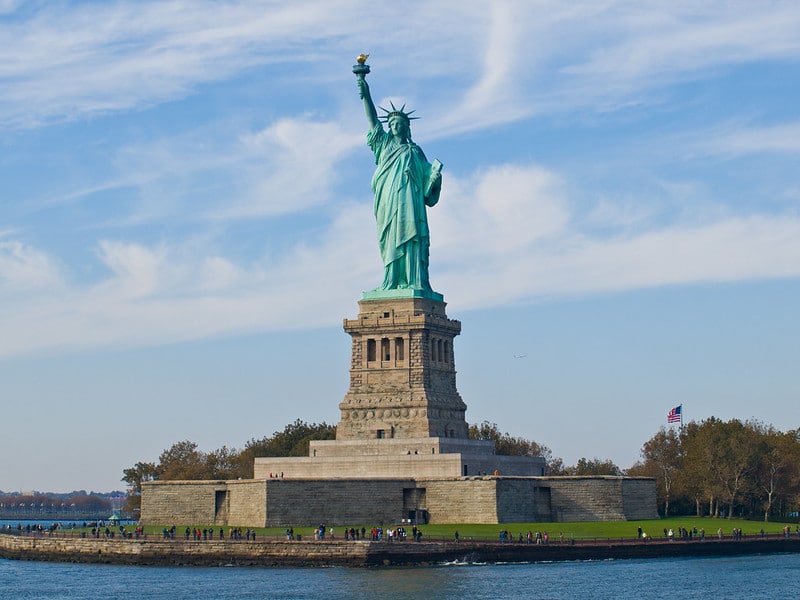 A firm contender for first position, New York's Statue of Liberty is among the world's most famous statues.
Welcoming thousands of tourists every year, the copper sculpture sits on Liberty Island in New York harbour. It is synonymous with the city, and indeed the United States.
The statue, rendered by the masterful hand of Frédéric Auguste Bartholdi stands at an impressive 305 ft (93 m) tall.
Address: New York, NY 10004, United States
1. Christ the Redeemer, Rio de Janeiro, Brazil – an impressive Art Deco statue of Jesus Christ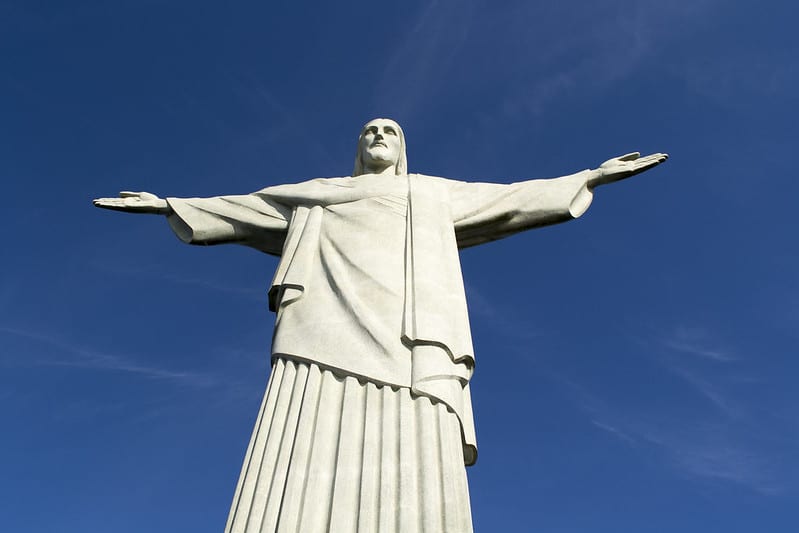 Topping our list of most famous statues around the world is the incredible Christ the Redeemer Statue, located in the hills overlooking Rio de Janeiro in Brazil. Due to its position and its towering height, the statue is even visible from Copacabana Beach.
This impressive statue and religious monument is recognised worldwide. Thousands travel to the South American city to make the pilgrimage to the site of this statue.
Address: Parque Nacional da Tijuca – Alto da Boa Vista, Rio de Janeiro – RJ, Brazil