Glasgow will have you spoilt for choice with its range of fantastic cocktail bars, and here are our top picks.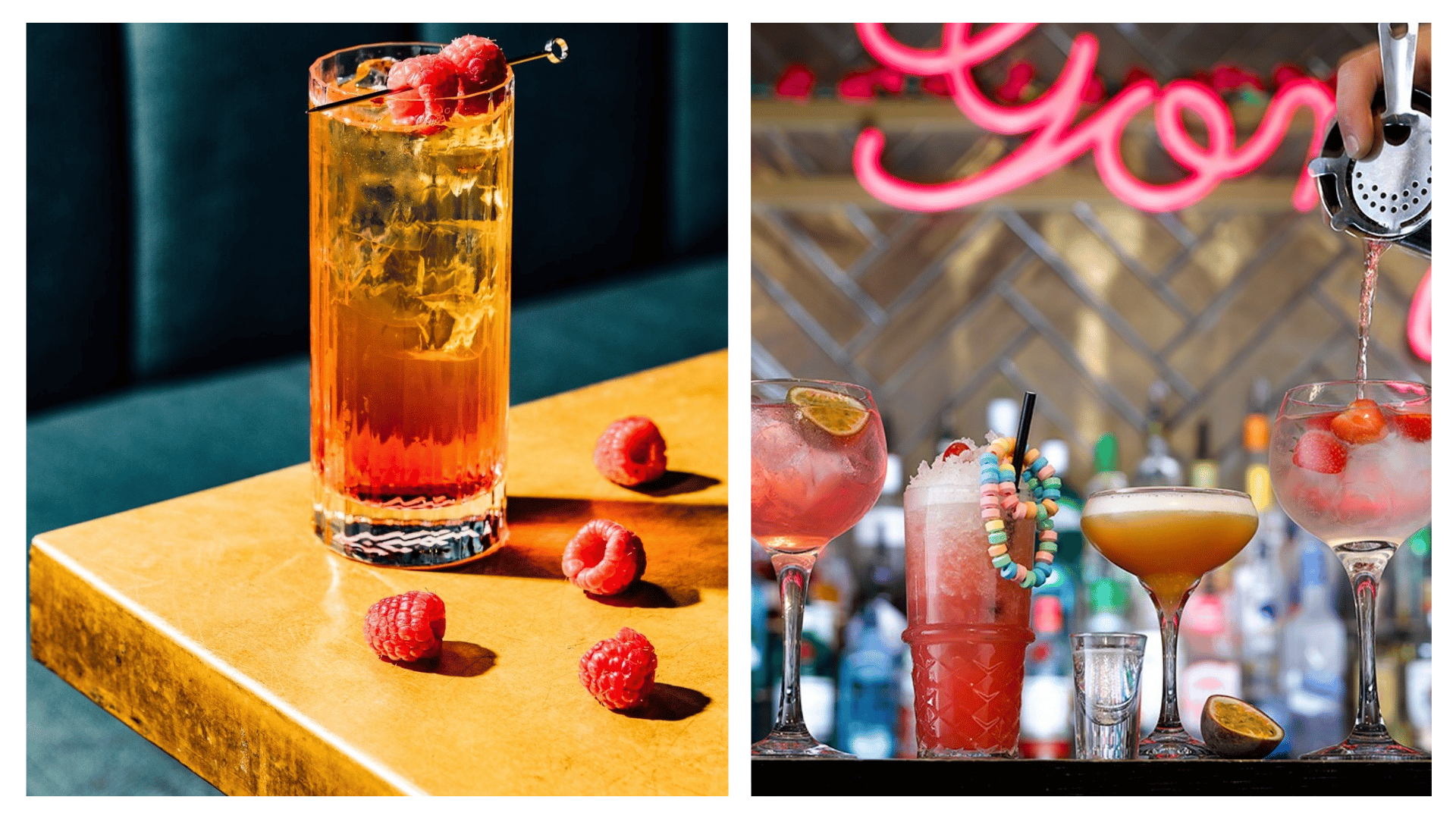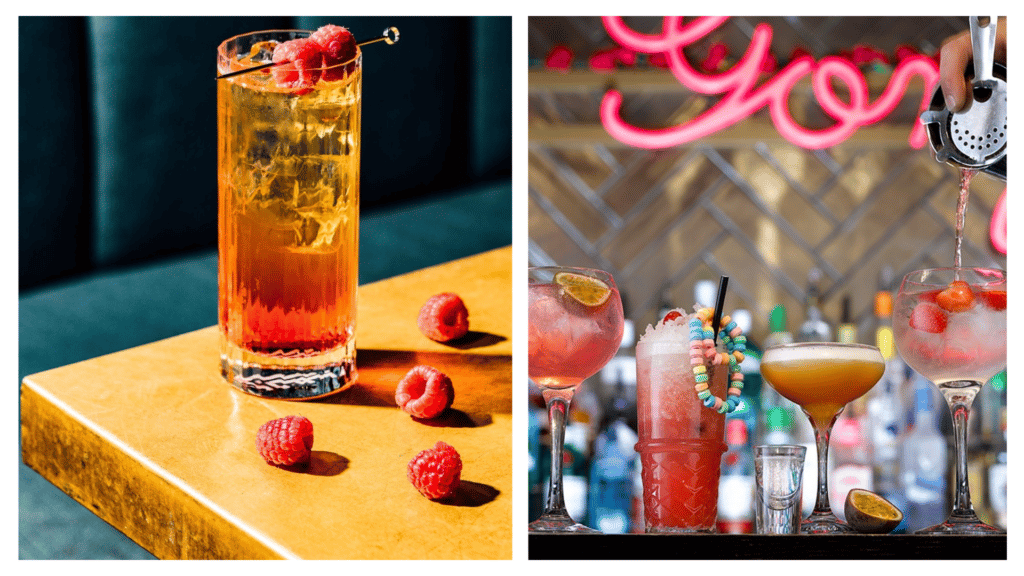 Glasgow is the largest city in Scotland, and besides having an abundance of attractions and historical sights to behold, it is home to some of the best bars for grabbing evening beers or cocktails when the day is done.
The city centre of Glasgow is home to some great spots which offer tasty cocktails, craft beers and smooth, as well as hosting cocktail masterclasses, so you are in the perfect place for anything you fancy.
Regarding the best spots in the city, here are the ten best cocktail bars in Glasgow you need to visit.
10. Gin71 – an award-winning spot with a twist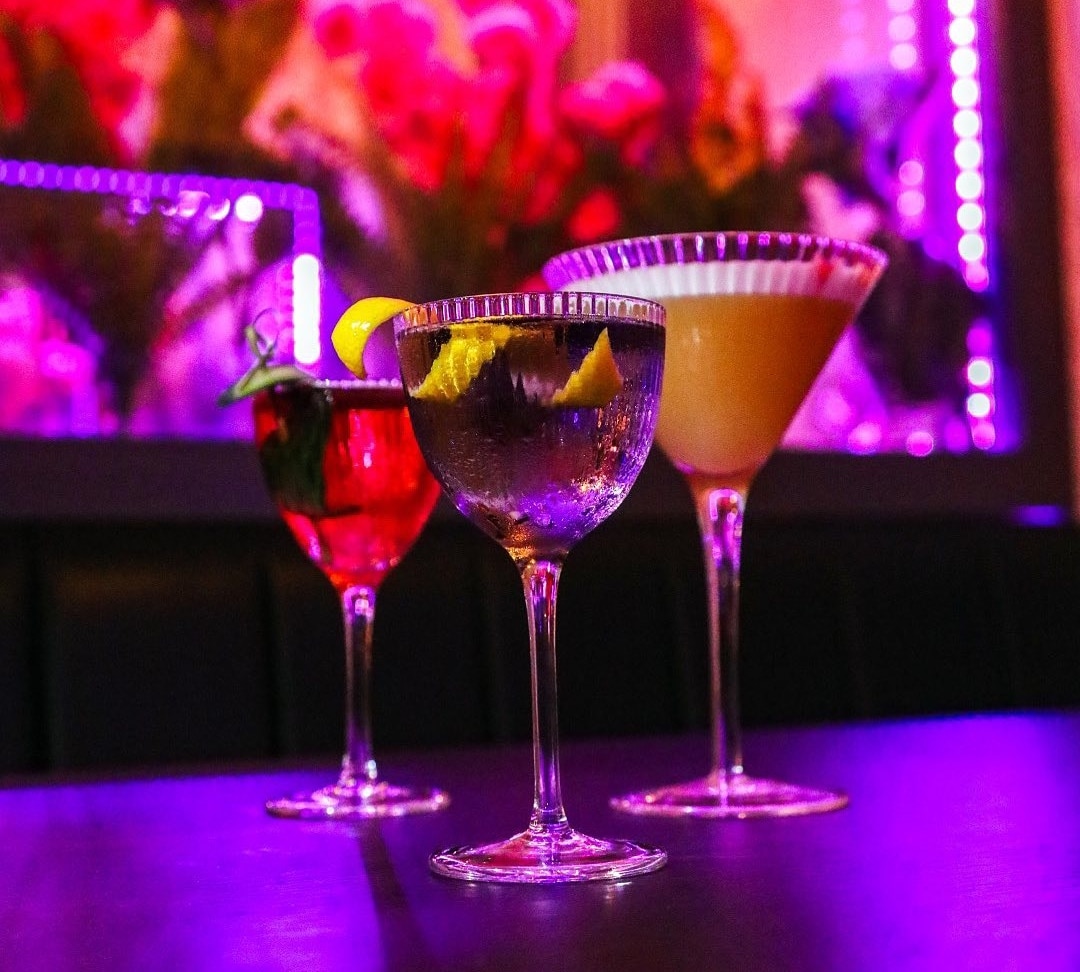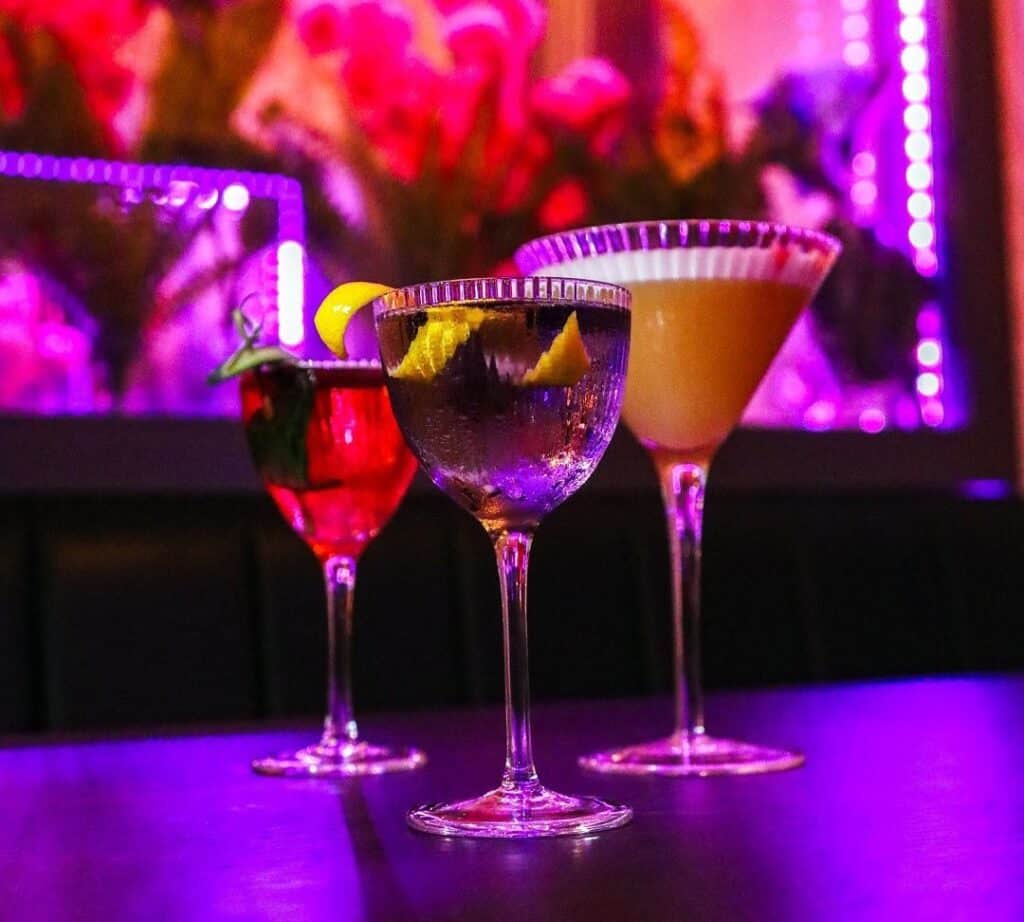 In Glasgow city centre, you'll find this dedicated gin bar, which serves some fabulous custom gin cocktails, plus all specialised gin pairings and even the first ever gin-inspired botanical day spa – yes, you read that right.
Address: 71 Renfield St, Glasgow G2 1LP, United Kingdom
9. Tiki Bar & Kitsch Inn – for an exotic experience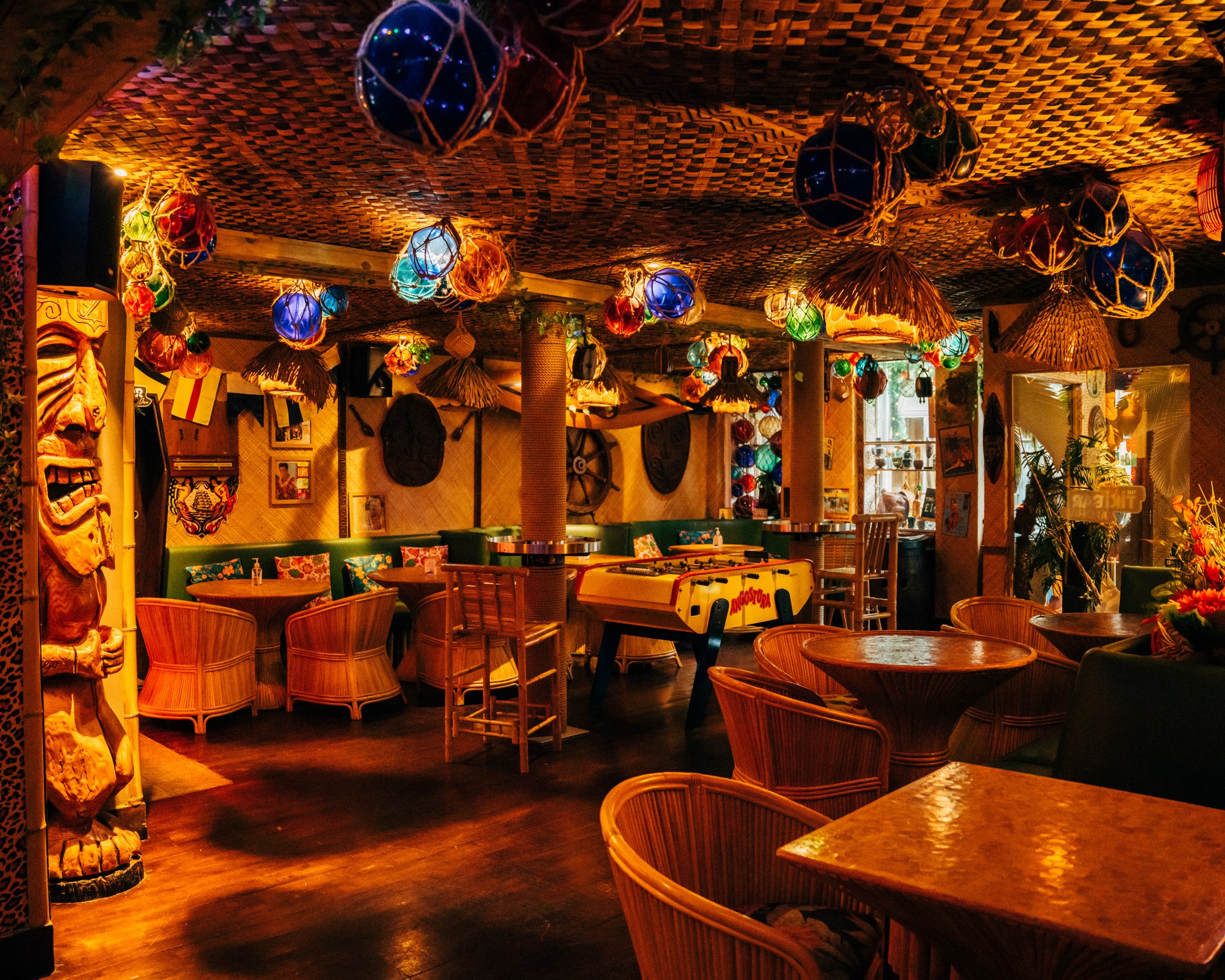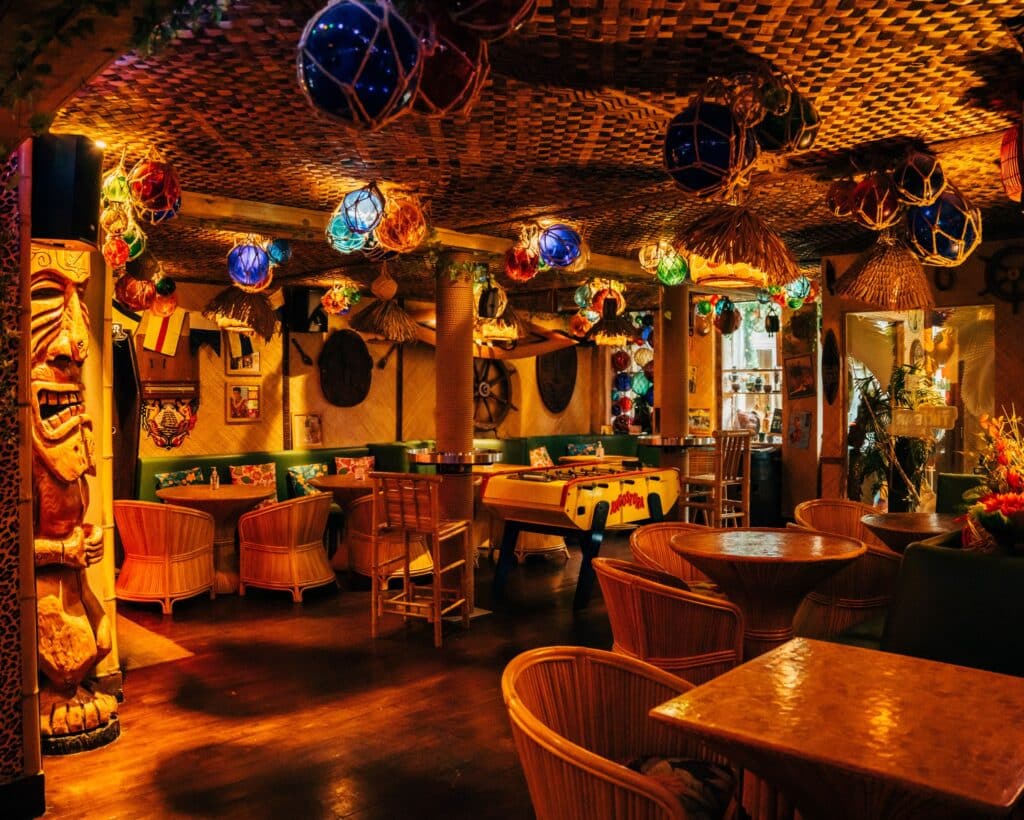 This Thai eatery can cocktail bar is one of Glasgow's most unique locations to grab exotic drinks. Tiki Bar and Kitsch Inn is a place that cannot be matched, featuring peacock chairs, vibrant music and exceptional Thai food.
Address: 214 Bath St, Glasgow G2 4HW, United Kingdom
8. The Spiritualist – the home of the boozy weekend brunch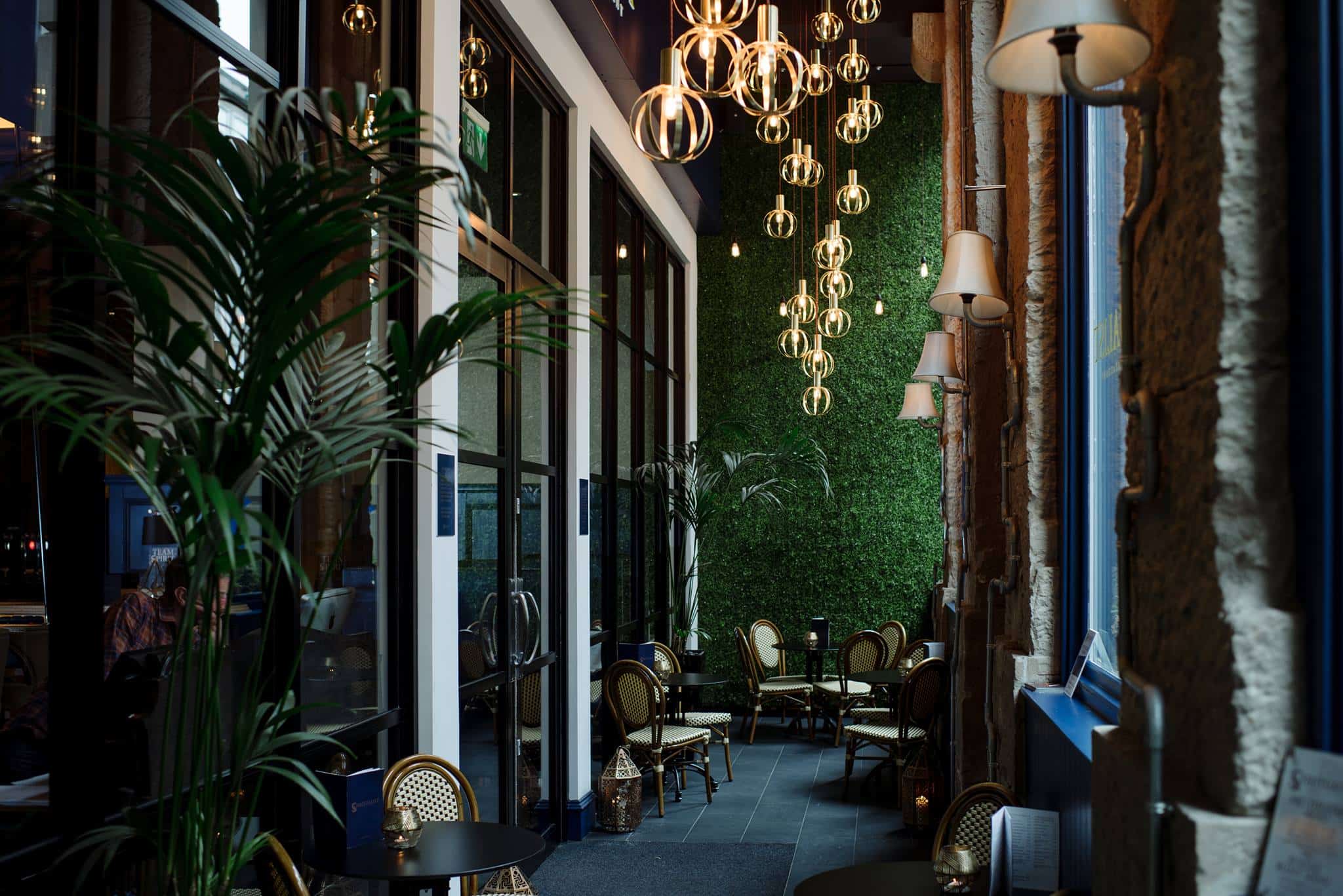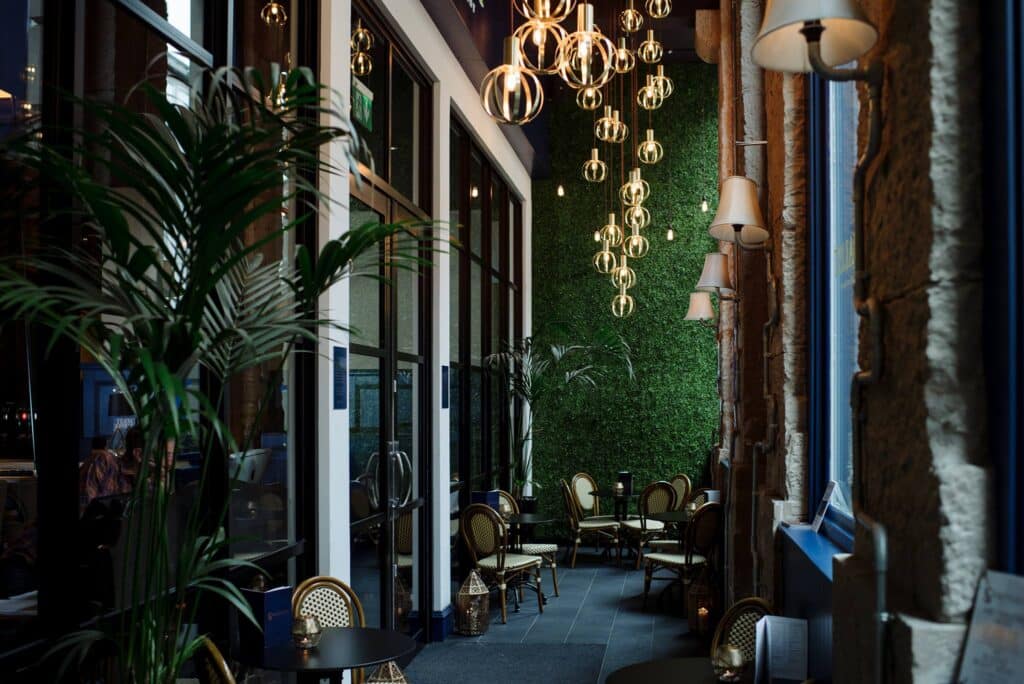 With a dedicated boozy brunch menu and delicious, stylish cocktails, this modern Scottish eatery and cocktail bar is one to add to your list.
Located right in the heart of this bustling city, The Spiritualist is a firm favourite for a trendy place to enjoy fantastic food and great beverages with friends.
Address: 62 Miller St, Glasgow G1 1DT, United Kingdom
7. Tabac – for a great atmosphere and a smashing range of cocktails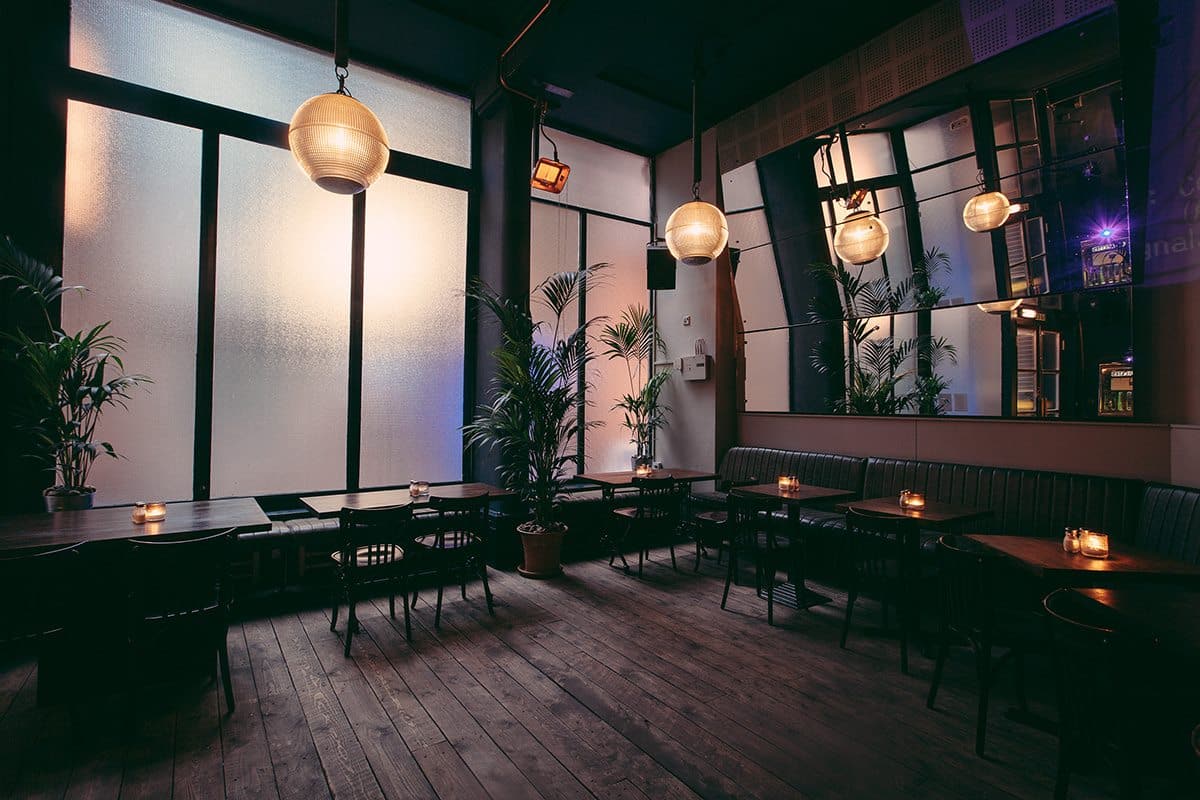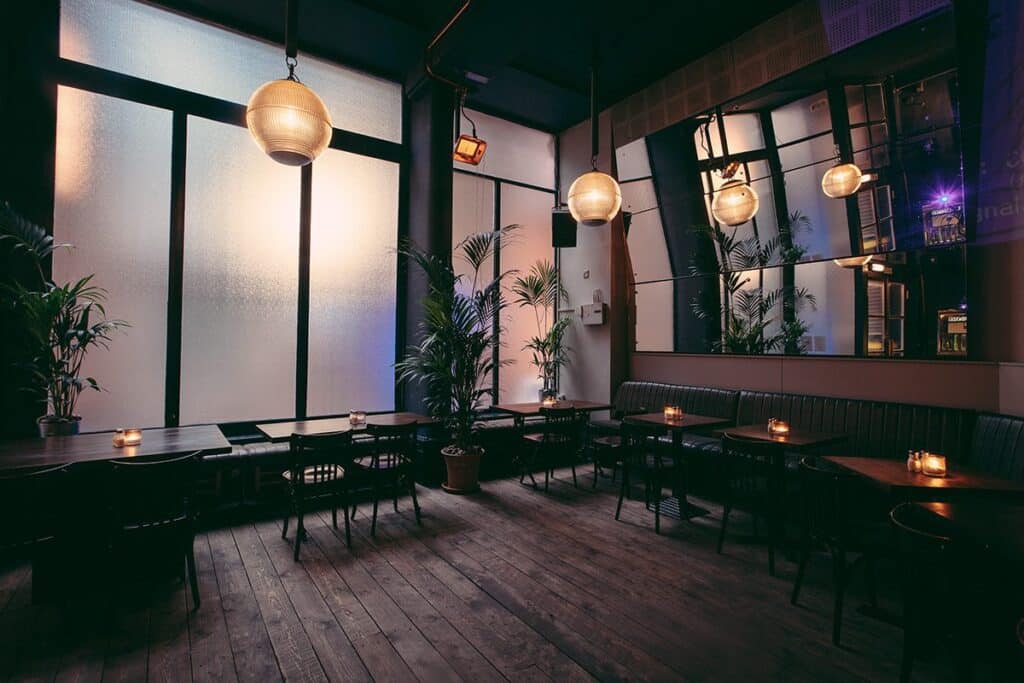 If you fancy having a couple of drinks paired with some Asian and European fusion dishes, then Tabac is for you, and since it opens daily until midnight, there is no reason not to drop by. This easygoing joint is ideal for a great variety of beverages in Glasgow city centre.
Address: 10 Mitchell Lane, Glasgow G1 3NU, United Kingdom
6. The Parlour – for delicious tacos and creative cocktails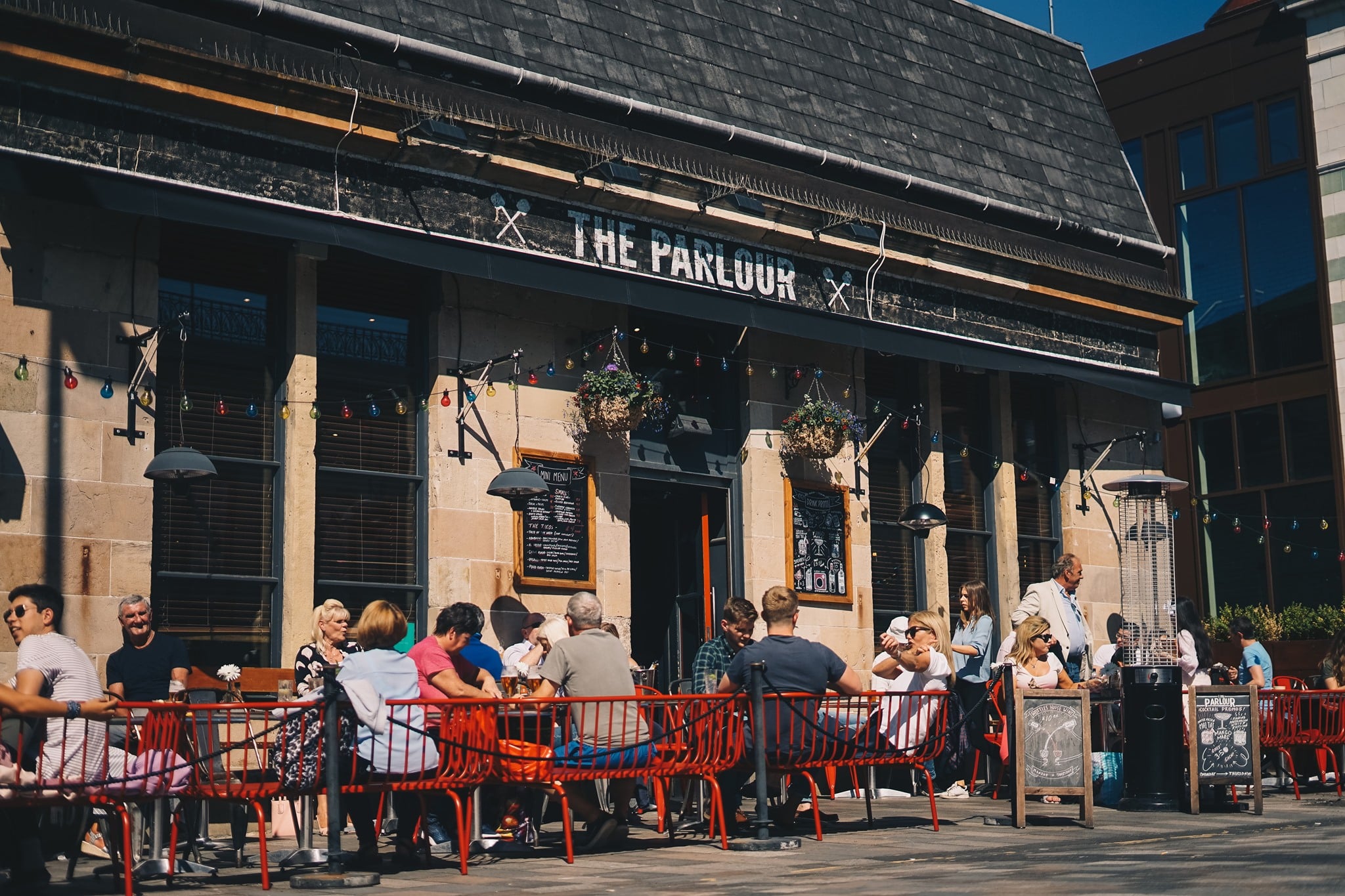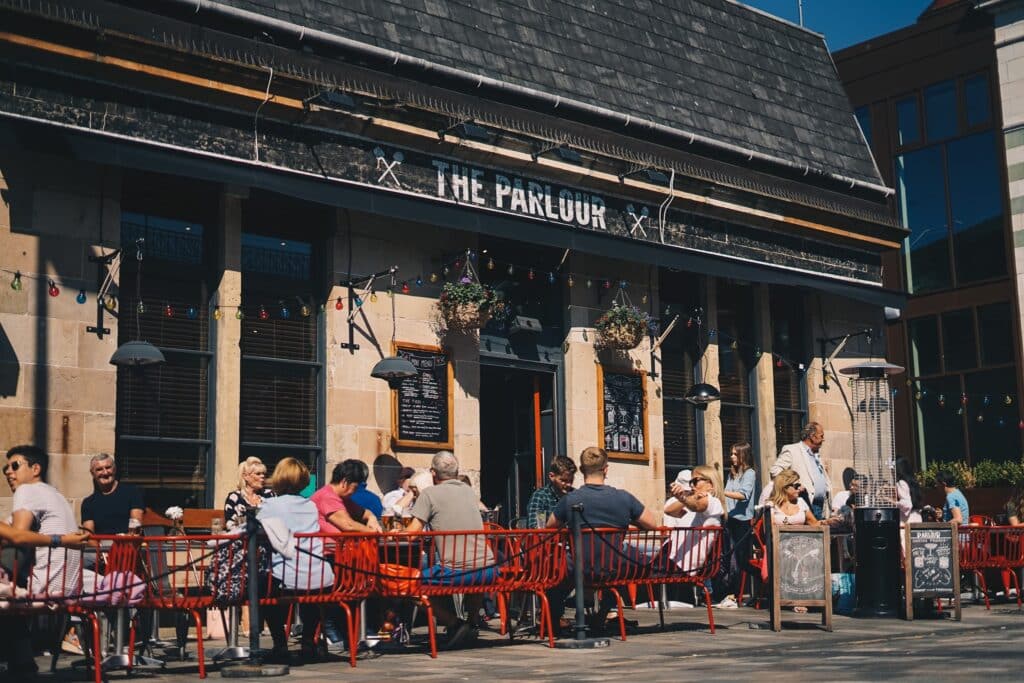 Not only is this one of the best cocktail bars in Glasgow with a great cocktail list, but they have a vast range of beer on tap, spirits and an extensive wine list.
The tacos here are to die for, and you will be blown away by the flavour and style of the creative cocktails which are passionately made here.
Address: 28 Vinicombe St, Glasgow G12 8BE, United Kingdom
5. The Gardener – for fresh food and botanic drinks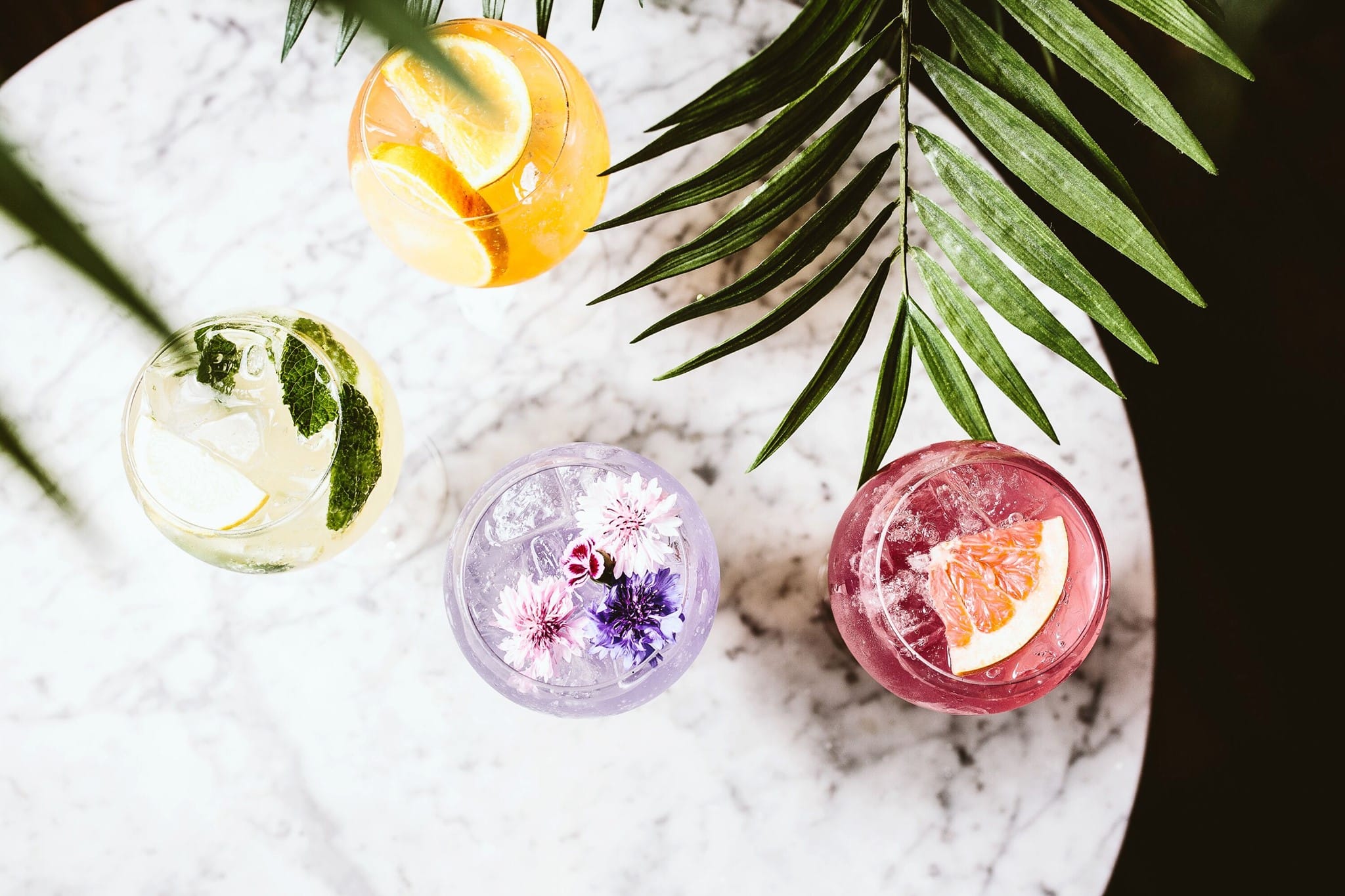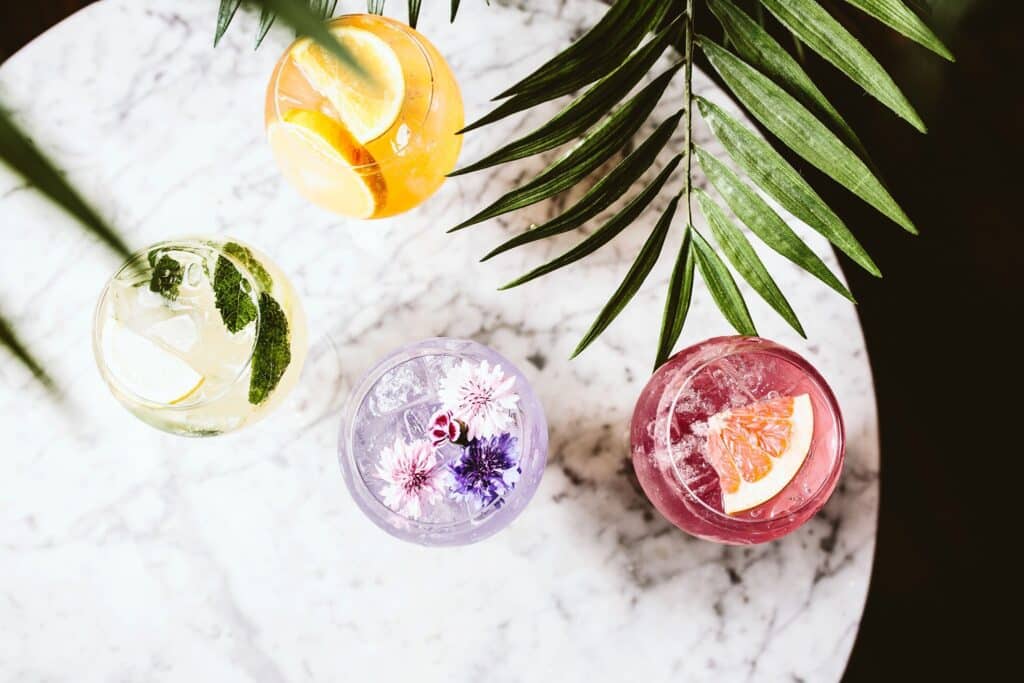 The Gardener is the place to go for exciting botanical-inspired cocktails and shareable farm-fresh dishes, all in a chilled-out surrounding.
This gem on Ashton Lane is a perfect choice for a casual meet-up, a special event, enjoying cocktail masterclasses, or indulging in a boozy brunch.
Address: 24 Ashton Ln, Hillhead, Glasgow G12 8SJ, United Kingdom
4. Missoula – for half-price cocktails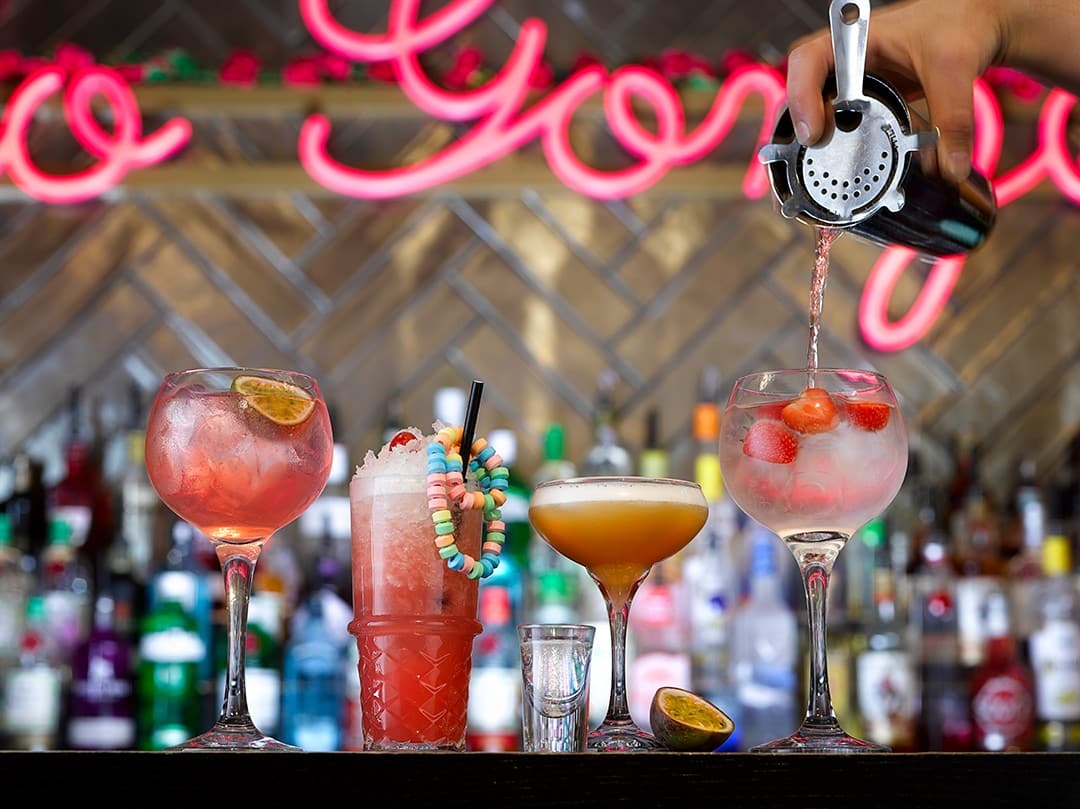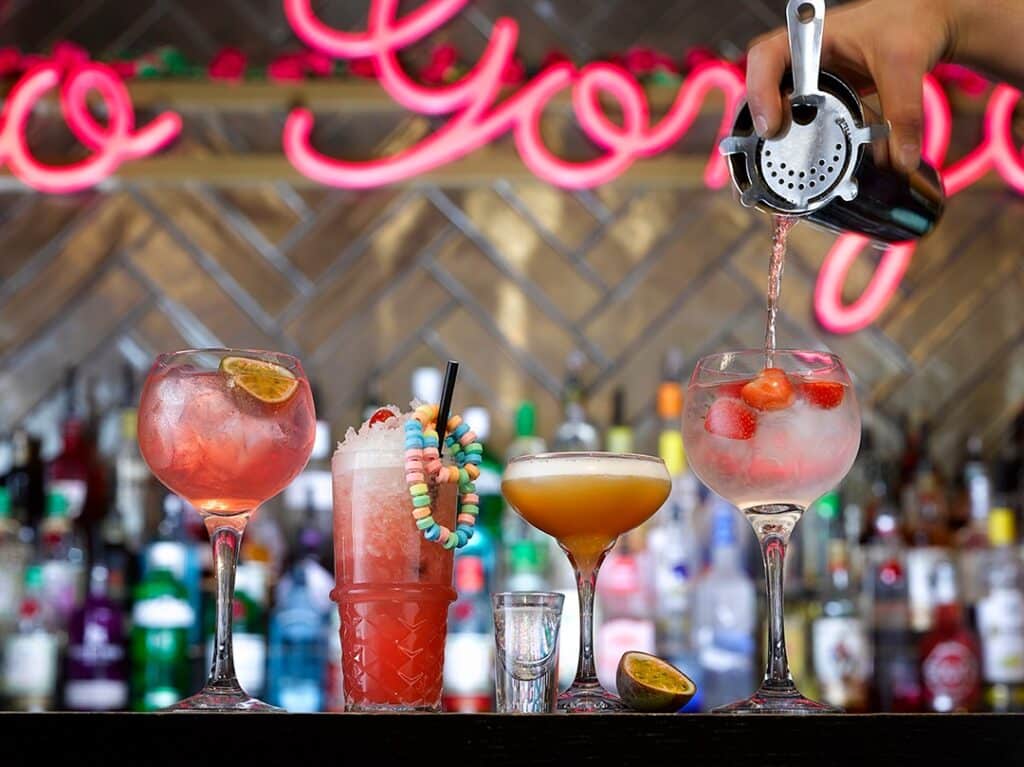 This is your go-to spot if you fancy a boozy brunch in Glasgow city centre, but it also ticks the boxes for an evening location complete with live music and cocktail specials.
Between Sunday and Thursday, Missoula offers 50% off their tasty cocktails, so don't miss your opportunity to try a couple.
Address: 46 Renfield St, Glasgow G2 2RA, United Kingdom
3. Revolution Mitchell Street – for great beer deals and delicious cocktails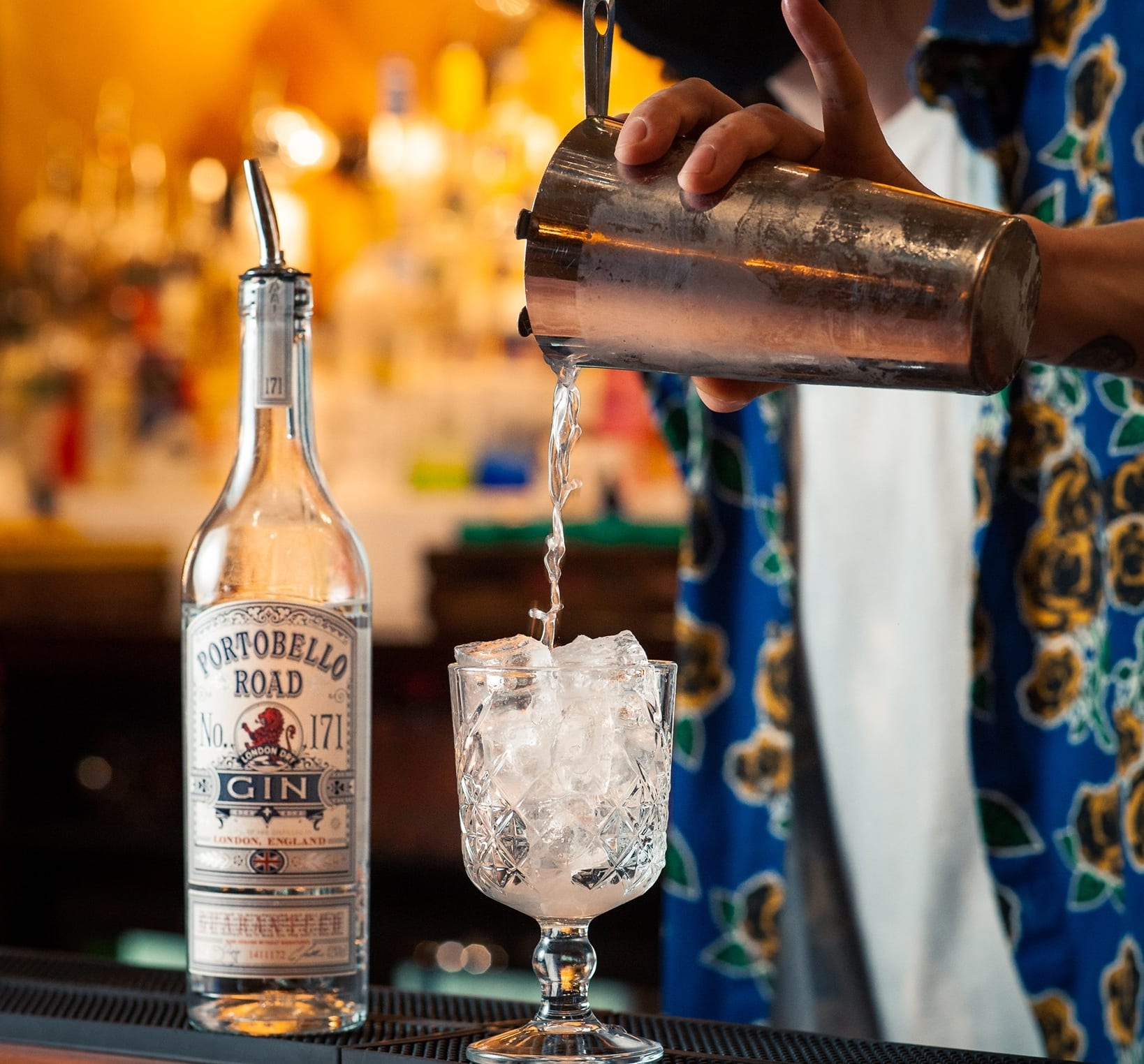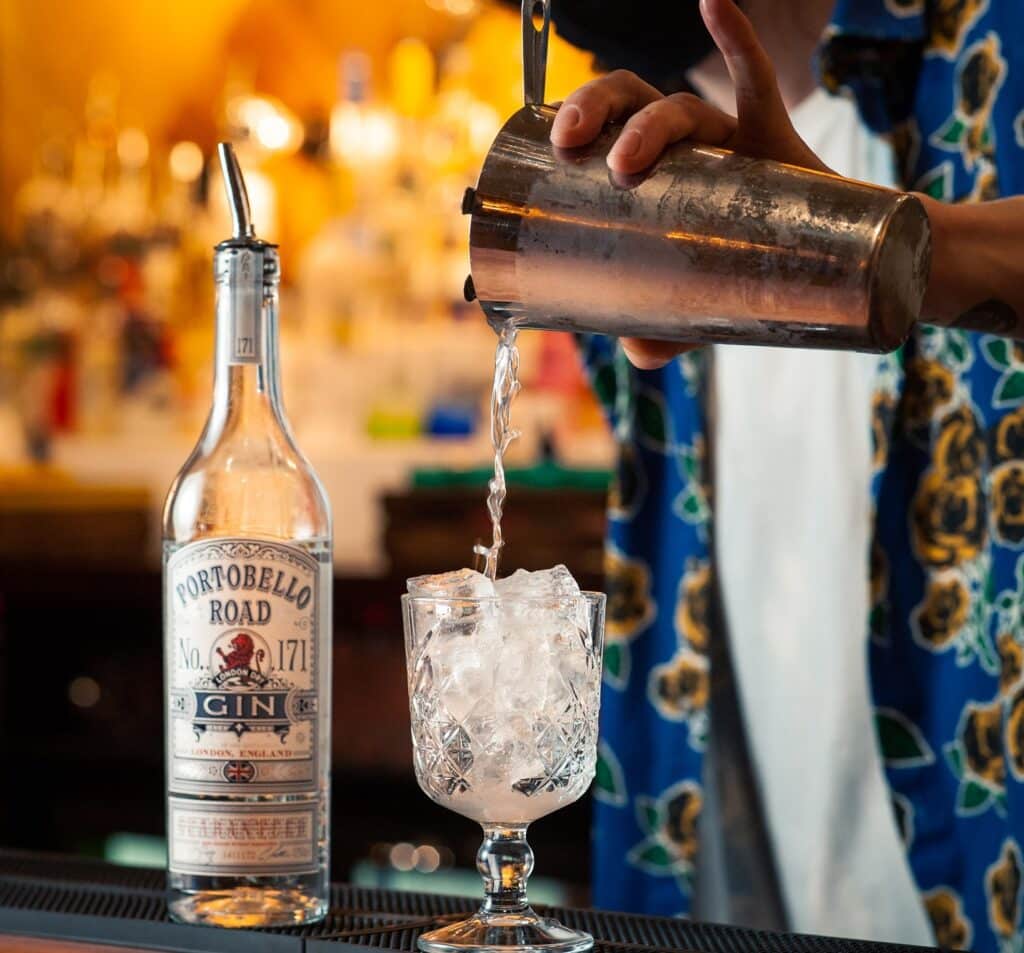 Revolution Mitchell Street is an iconic bar in Glasgow, set right in the heart of the city; it offers up some of the best Scottish comfort food, and of course, they have an extensive range of creative cocktails. Don't miss their infamous bathtub, a popular place to get that classic Instagram shot!
Address: 84 Mitchell St, Glasgow G1 3NA, United Kingdom
2. Speakeasy – for weekly events and delicious drinks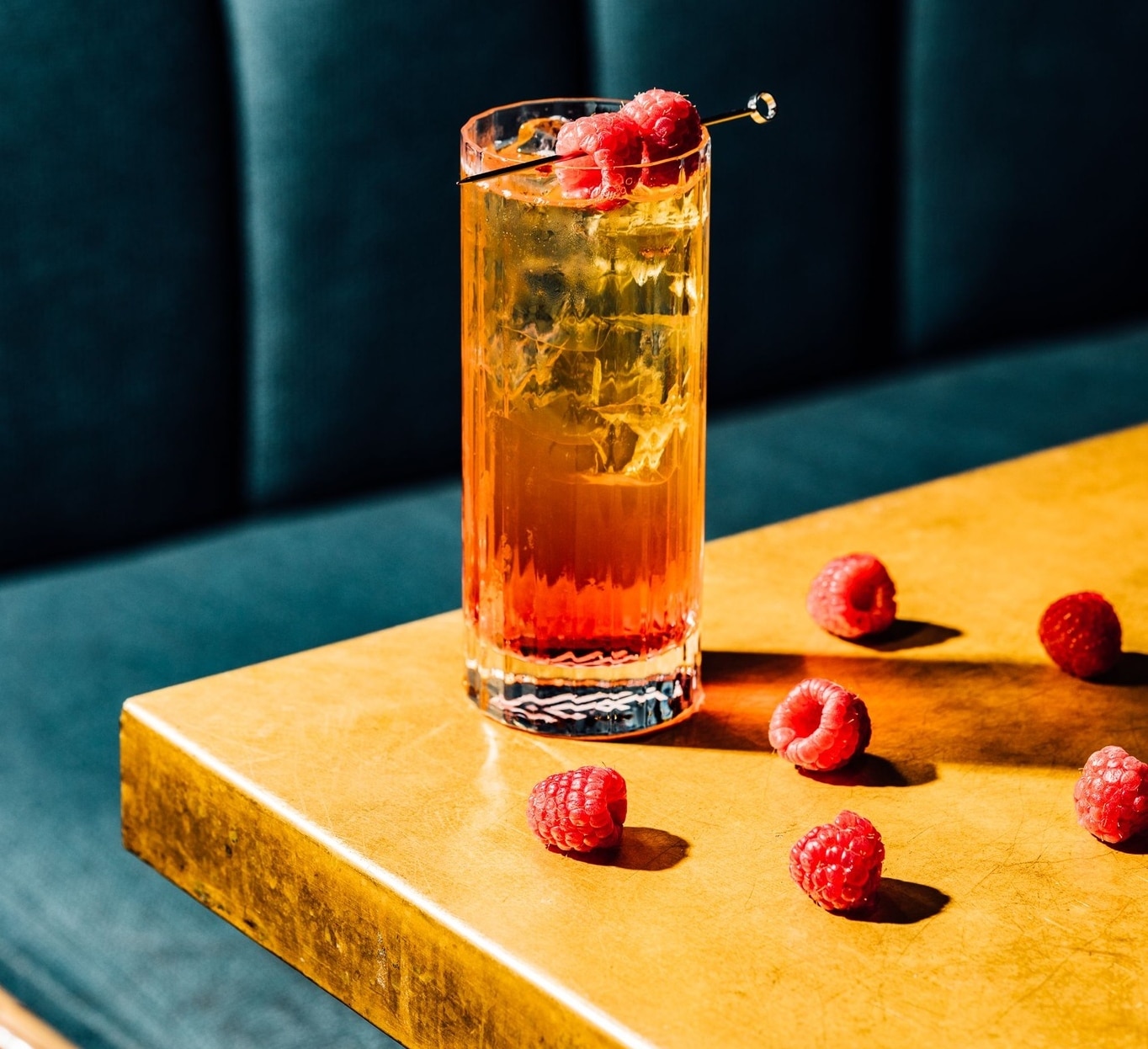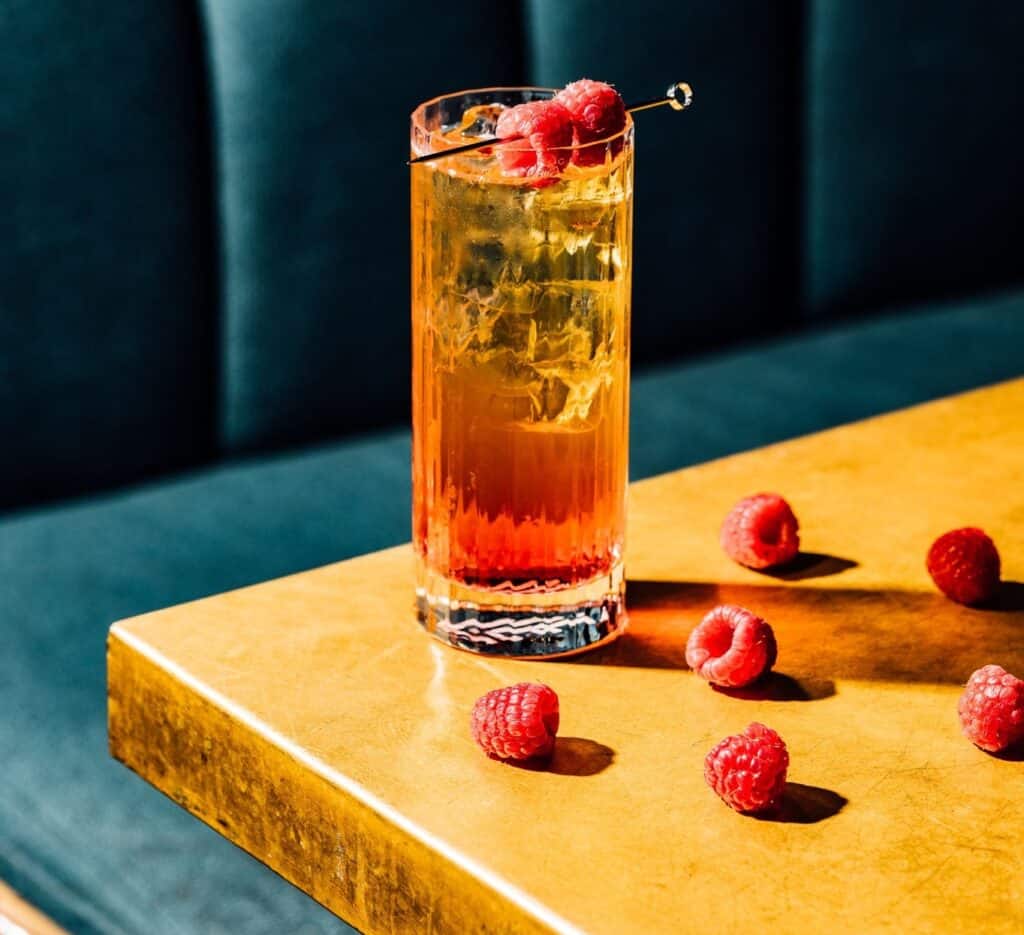 This bar takes its cocktails seriously, and you will find plenty of options on its cocktail menu, as well as a range of beers on tap, spirits and wines, so this is a place for everyone to enjoy.
As well as having a great choice of creative cocktails, they host exciting weekly events, so every day is a good day to pop in.
Address: 10 John St, Glasgow G1 1JQ, United Kingdom
1. Blue Dog – for jazz and classic cocktails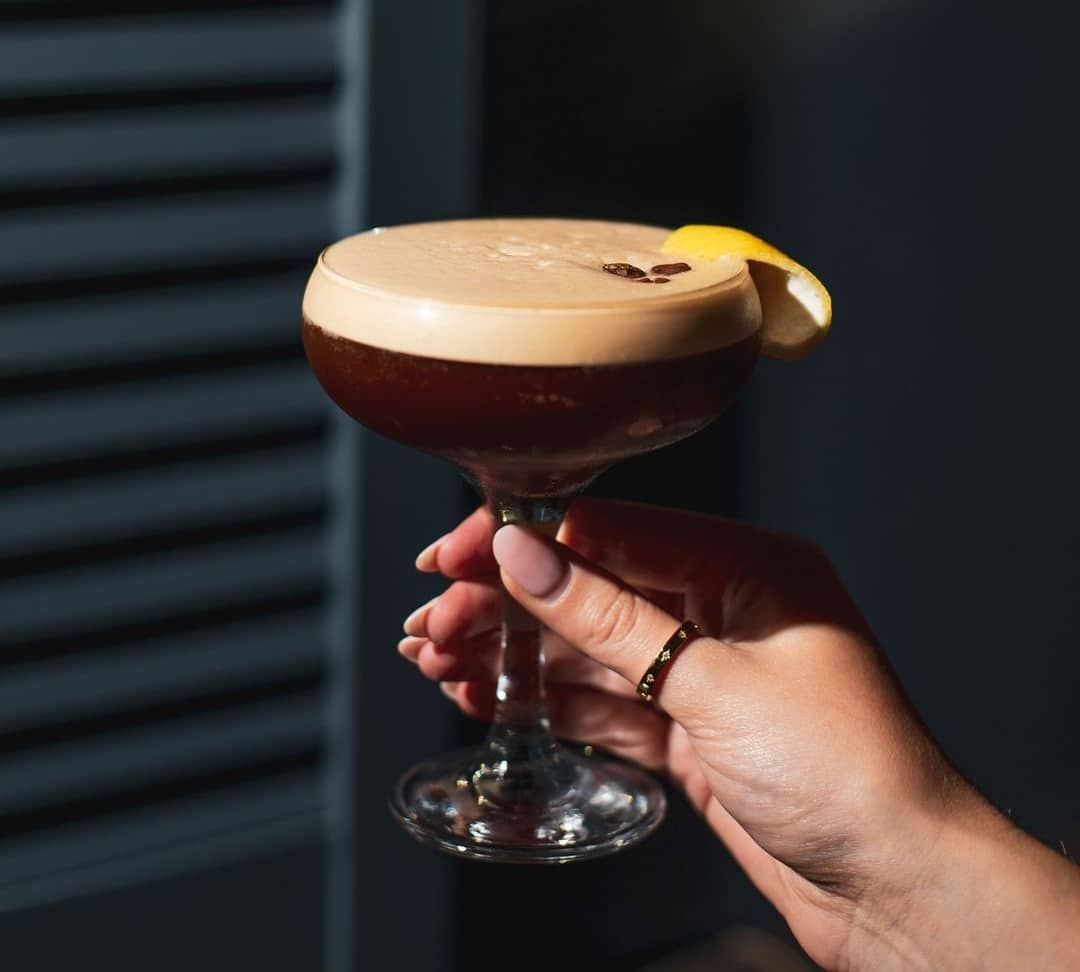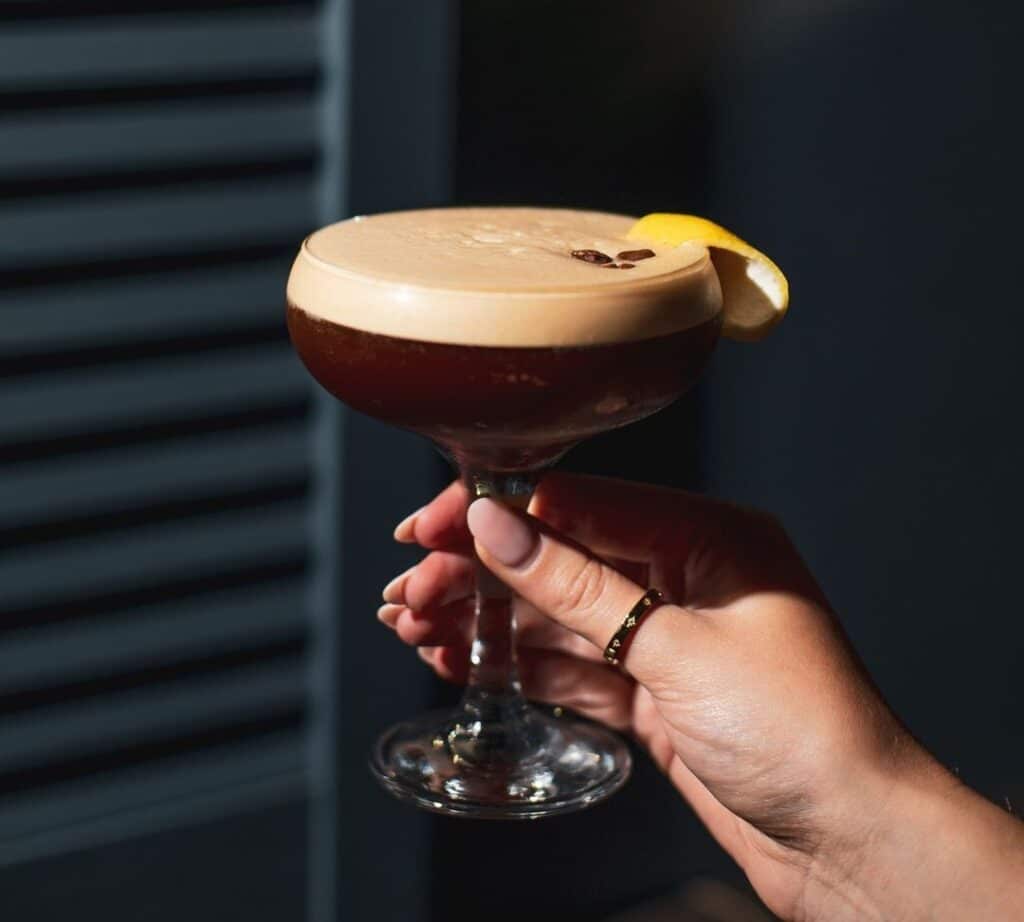 Blue Dog is one of the best cocktail bars in Glasgow, and if you are a jazz fan, you must visit this thriving spot.
Serving up classic cocktails and hosting live jazz shows, Blue Dog is consistently up there with the best places to have a night out in the city.
Address: 151 W George St, Glasgow G2 2JJ, United Kingdom
Notable mentions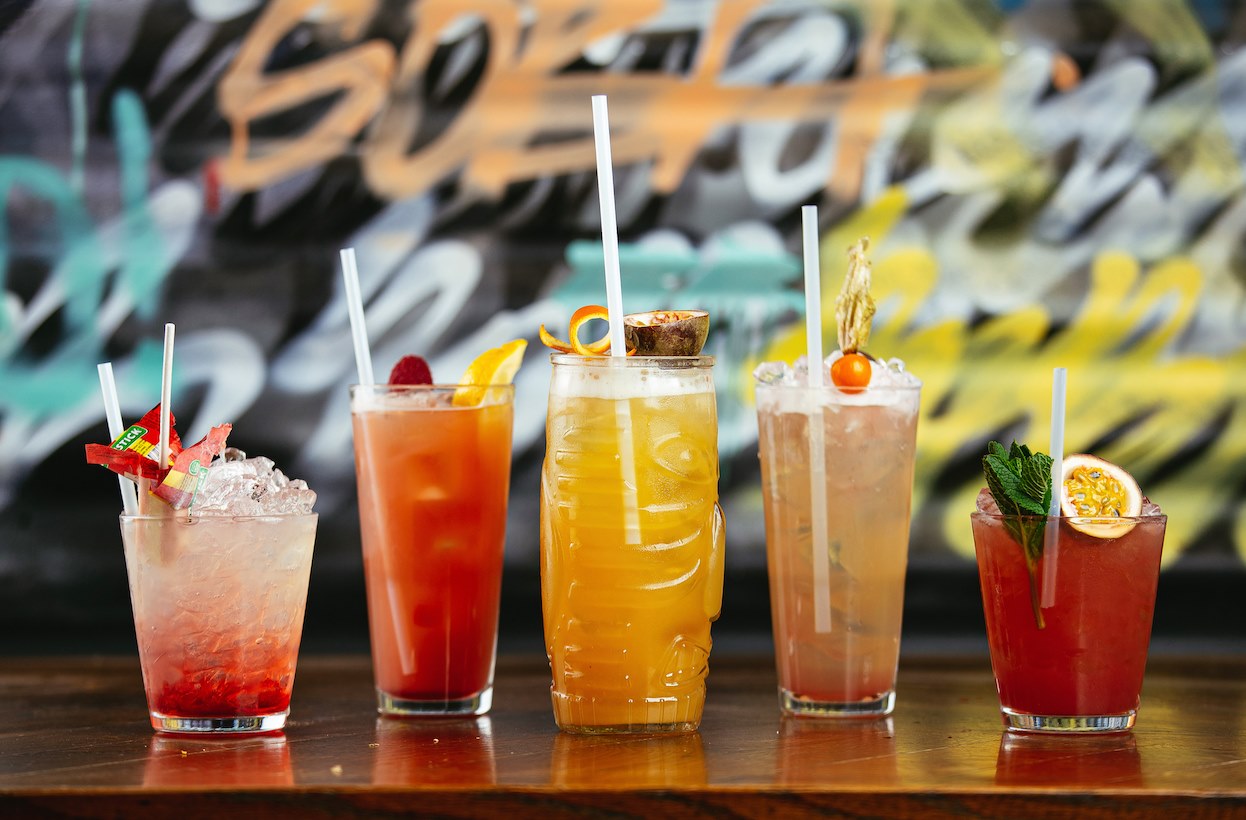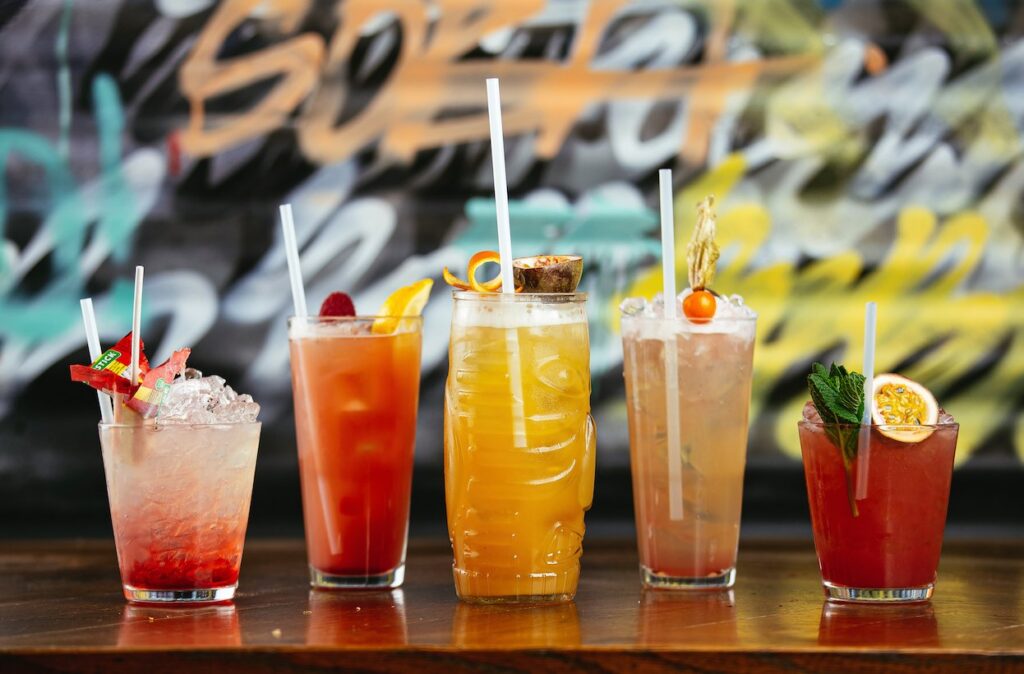 Bar Soba: Located in Merchant City, this is a vibrant place to visit for an extensive cocktail list paired with some excellent Southeast Asian cuisine.
Lunar Wine & Cocktail Bar: This huge cocktail bar has an on-site restaurant ideal for fancy cocktails and a bite to eat with friends, especially in large groups.
The Woods Bar: This casual hang-out spot features tasty cocktails, Scottish tapas, live music and DJs, ideal for any occasion.
Hummingbird: This is one of Glasgow's top favourite cocktail bars for a night on the town, with four floors, cocktail masterclasses, a restaurant and even party pods.
158 Club Lounge: With signature cocktails for just £5, 158 Club Lounge is a great spot for cocktails in Glasgow.
FAQs about the best cocktail bars in Glasgow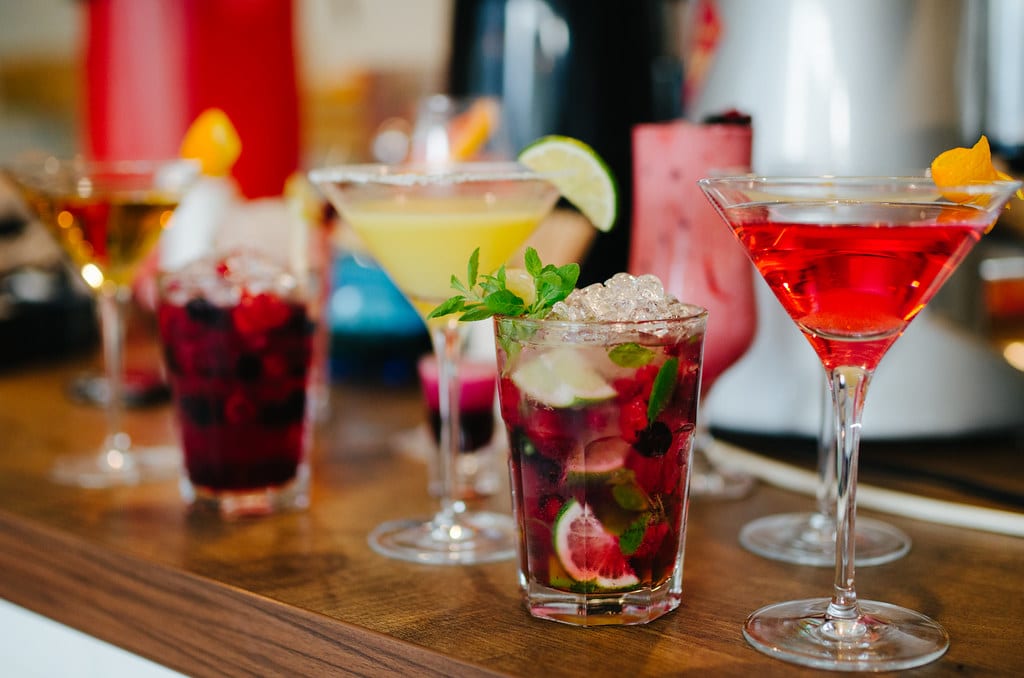 Where do people go out in Glasgow?
There are plenty of bars around Renfield Street, Argyle Street, Sauchiehall Street and Ingram Street, so stick to the city centre for plenty of evening options.
Where is it suitable for drinks in Glasgow?
Missoula, Blue Dog and Revolution and some of the top spots to grab delicious drinks in Glasgow.
Is Glasgow expensive for a night out?
Glasgow can be costly like any other city, but luckily many of the bars have beer deals, half-price cocktails and happy hours, so a night out doesn't have to break the bank if you are savvy.
So, there you have the best cocktail bars in Glasgow you need to visit; whether it's a boozy brunch, a jazz evening or a casual hang out with friends, Glasgow has got you covered.