Berlin is a happening city to visit in Europe at any time of the year. However, here are the best winter activities the city has to offer.
Berlin, the capital of Germany, is well known for its diversity, innovative culture, music scene and relaxed way of life. So, it is no wonder many have chosen to add Berlin to their travel bucket list.
History lovers will be enthralled by the variety of museums, while partygoers will always find an underground club to keep them entertained, but what is there to do during the winter months?
We are here to guide you with our list of the ten best things to do in winter in Berlin, so take note of these great activities.
10. East Side Gallery – one of the best things to do in winter in Berlin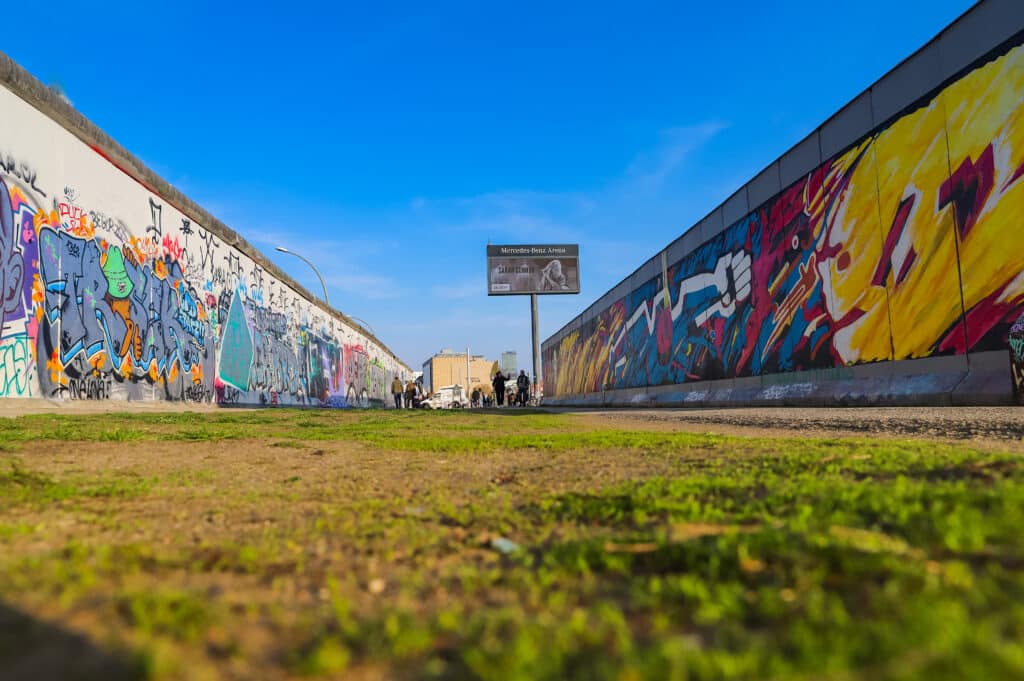 Wrap up in your warmest clothes and make your way to one of the top spots in Berlin, which is of great historical importance and remembrance.
The East Side Gallery displays artworks on a section of the former Berlin Wall to celebrate its downfall and should not be missed at any time of the year.
Address: Mühlenstraße 3-100, 10243 Berlin, Germany
9. Visit the Hohenschonhausen Memorial – a symbol of Stasi oppression
For those interested in 20th Century history, make sure to pay a visit to this important memorial site, a former prison turned museum.
This chilling place, once a place of sheer torture, has now become the symbol of Stasi oppression in East Germany, making it one of the best things to do in winter in Berlin.
Address: Genslerstraße 66, 13055 Berlin, Germany
8. Go Christmas Shopping – shop at one of the biggest stores in Europe
Discover one of Europe's largest department stores, Kaufhaus des Westens, and grab a few Christmas gifts while you are at it.
If you are an avid shopper, this could be a day-long activity, but if you like food, don't miss the gourmet German food market here.
Address: Tauentzienstraße 21-24, 10789 Berlin, Germany
7. Berlin Christmas Garden – a magical array of lights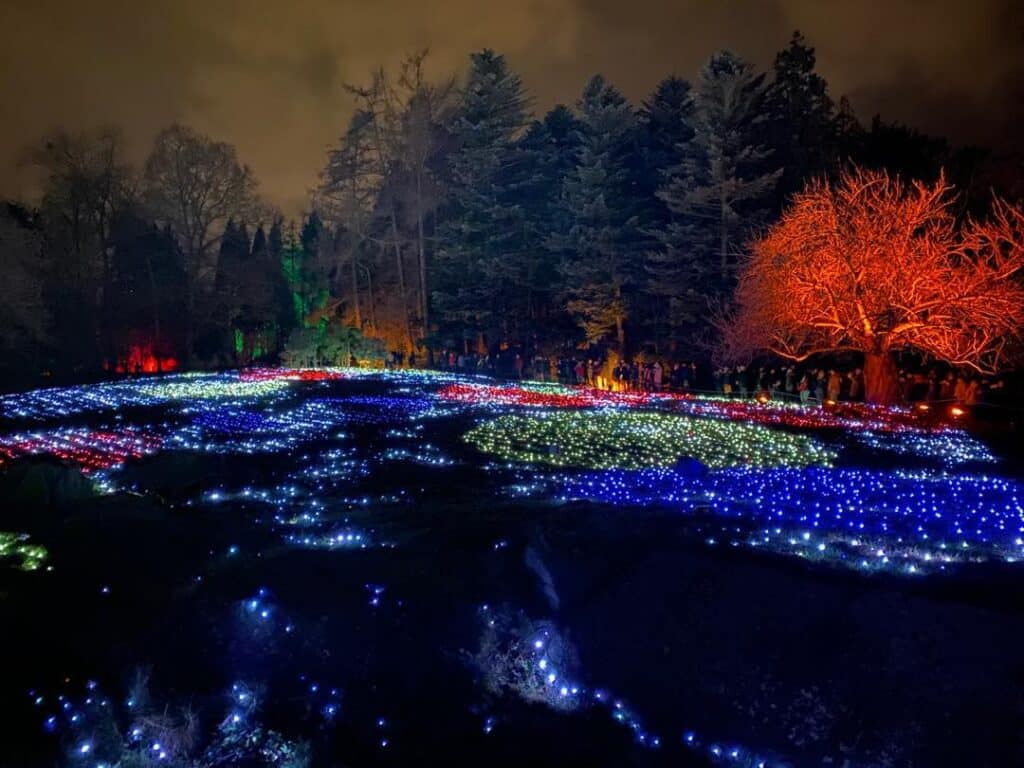 Aside from the fabulous Christmas markets (with over 80 to choose from), the Christmas Garden, located at the Berlin Botanical Gardens in the city centre, cannot be missed.
Held from 16 November 2022 to 15 January 2023, these magical lights will make you feel ultra-festive.
Address: Königin-Luise-Straße 6-8, 14195 Berlin, Germany
6. See a show at the Freidrichstadt-Palast – a fantastic theatre experience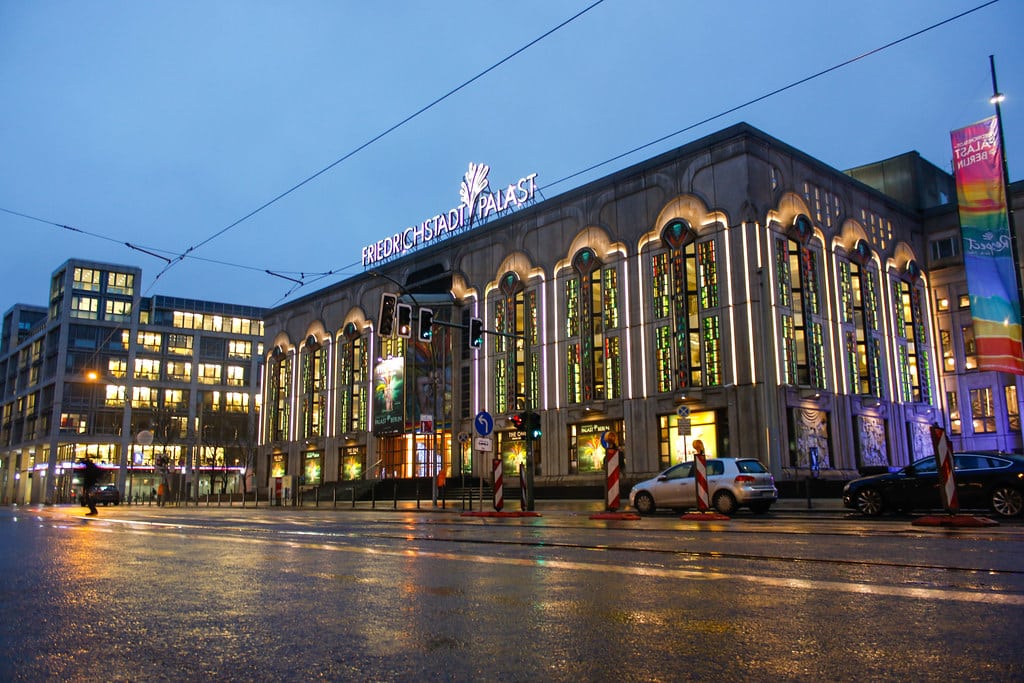 One of the best things to do in winter in Berlin is to enjoy the internationally acclaimed ARISE Grand Show on the world's biggest theatre stage.
This is an experience of a lifetime, and you don't need to understand the language, so be sure to get your admission tickets in advance not to miss out.
Address: Friedrichstraße 107, 10117 Berlin, Germany
5. Go on a free walking tour – take it to step by step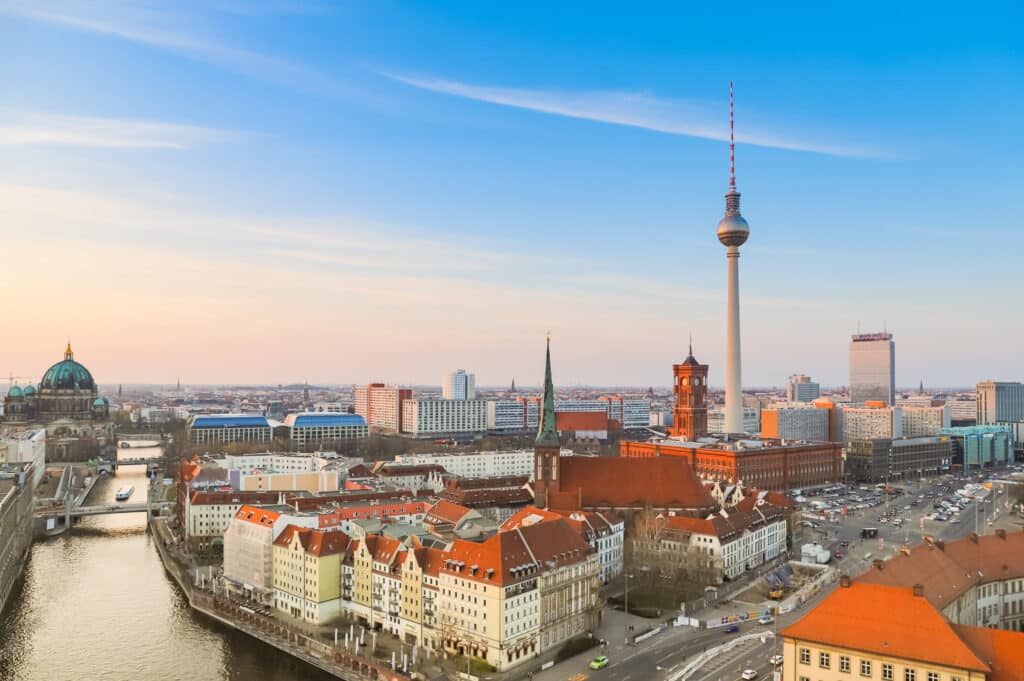 Considering Berlin has a milder winter than some other parts of Germany, you won't need to worry about trekking through the snow here, so why not wrap up warm and take a walking tour?
You will be taken to some of the city's best-known places and learn a great deal from a local perspective.
4. Indulge in the cuisine – find a traditional German restaurant
Yes, German food is known to be hearty and delicious, making it ideal for consumption during the winter season.
Luckily, Berlin has an array of eateries with a host of traditional food options, including Schnitzel, Käsespätzle (German Mac N Cheese), Brezel (Pretzel) and, of course, Wurst (German sausages).
3. Check out the museums – discover Berlin's past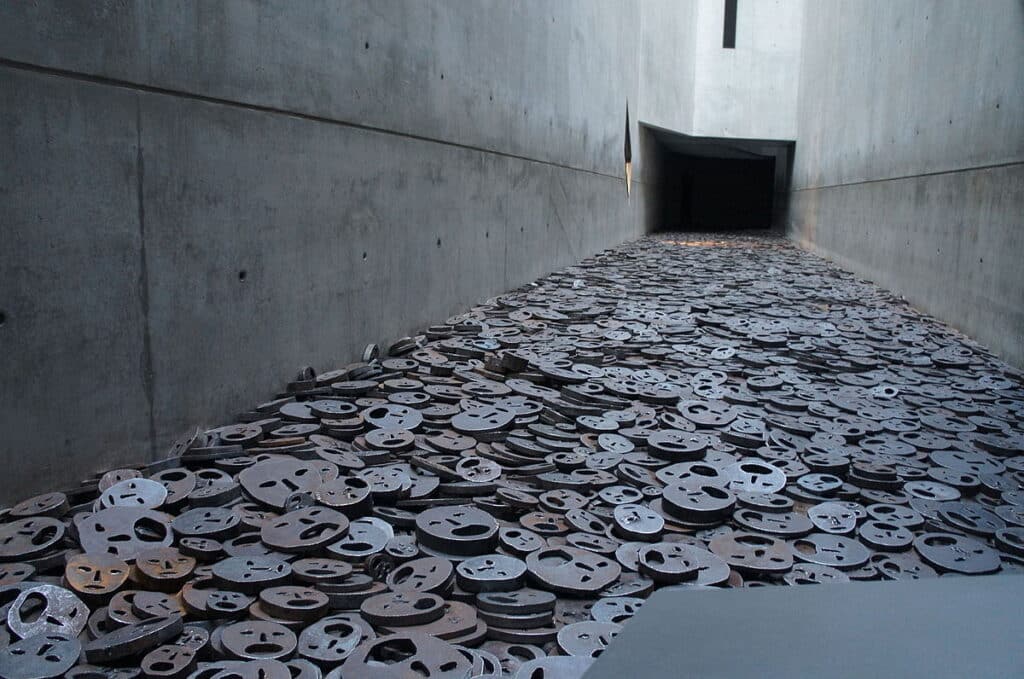 One of the best ways to discover any city is by learning about German history, and Berlin has plenty of free museums to choose from, including the DDR Museum, Bode Museum, The Jewish Museum and more.
2. Berlin Christmas Markets – the best festive activity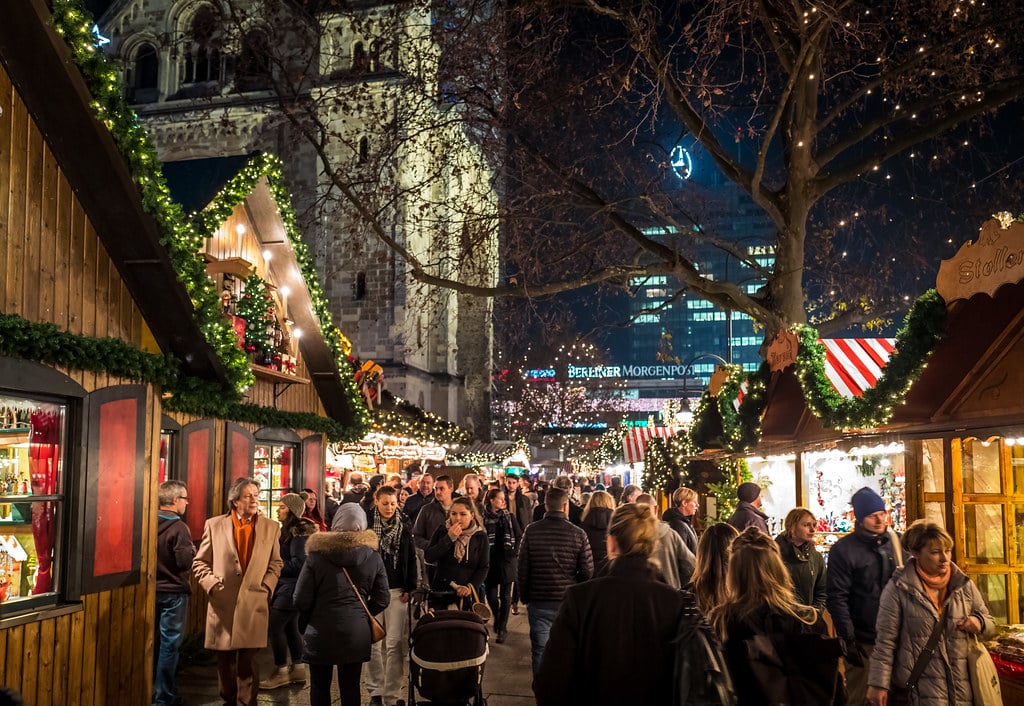 Germany is world-renowned for its festive markets, and many people jet off to German cities during the holiday season to get their hands on German food and glühwein.
Berlin is no exception, with its most famous Christmas markets being held at Red City Hall, with plenty to keep you entertained with the best selection of German souvenirs. The markets at Charlottenburg Palace are considered some of the most beautiful.
Address: Rathausstraße 15, 10178 Berlin, Germany
1. Go ice skating – one of the most fun activities during winter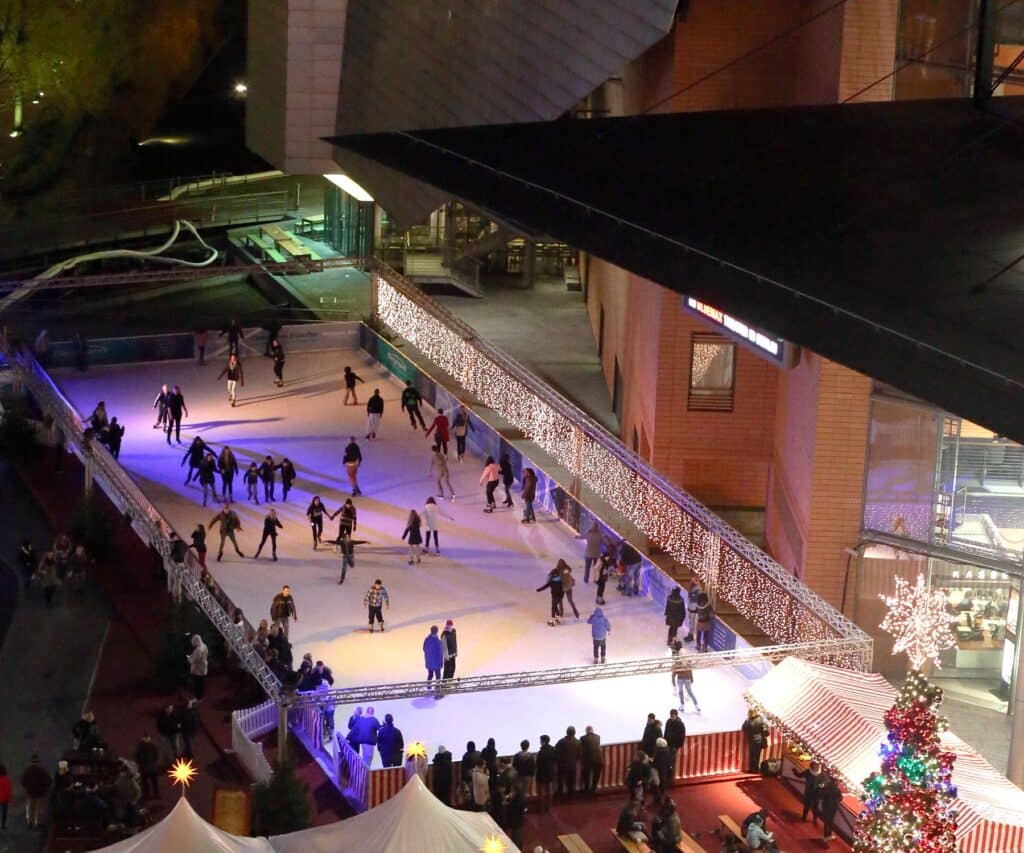 Nothing screams a winter season getaway more than a day on one of the city's ice rinks. If you love winter activities, then this will be one you won't want to miss out on.
Ice skating is one of the best family-friendly activities and a day spent at the Horst Dohm Ice Skating rink or Potsdamer Platz during the winter months offers guaranteed fun.
Notable mentions
Try some craft beer: Berlins craft beer culture is alive and well, with plenty of alternative bars to try out.
Discover Berlins coffee houses: Coffee lovers will be in heaven in Berin, surrounded by quirky coffee houses, so be sure to take time to discover as many as you can.
Checkpoint Charlie: A must-visit, historical landmark in Berlin even during the coldest months.
Visit Tempelhof airport: Discover one of two Nazi-built buildings that survived in the city.
Prenzlauer Berg: Prenzlauer Berg is a locality in the German Capital and is a delight to explore in the winter.
Have a hot chocolate: Find one of the many coffee shops and lounge bars in Berlin and snuggle down with a hot chocolate, the perfect winter drink.
River City Cruise: Despite the cold, the River City Cruise is a great tour to embark on in the festive season. You'll get to see the Reichstag, the Mühlendammschleuse, Nikolaiviertel, Berlin Cathedral, Museum Island, and the House of World Cultures.
FAQs about the best things to do in winter in Berlin
Where to stay in Berlin in winter?
One of the best tips is to stay close to a Subway station anywhere around the city so you can quickly get around the city and back home.
Is Berlin lovely in winter?
Berlin has a mild winter, with its coldest month being February. So, you can experience a winter getaway without being uncomfortably cold, which is a bonus.
What to pack for Berlin in winter?
Layered options, as well as fleeces, waterproof coats, jeans, plenty of socks, an umbrella and hat/scarves to give you options.
So, if Berlin is on the cards this winter, check out these ten best things to do in winter in Berlin, with something on offer to suit everyone.