Skiing in Europe just got more appealing with these budget-friendly ski resorts to choose from. So, let us inspire your next winter getaway.
Skiing is one of the most popular pastimes to undertake during the winter months, and while it can be associated with high prices, there are many cheaper options across Europe that you may not be aware of.
Suitable for beginners who just want a taste of what skiing is like as well as winter sports enthusiasts who never miss a winter of adventure.
These ten cheapest ski resorts in Europe are fantastic options for anyone looking to save a few euros while having a blast. So, let's check them out.
10. Białka Tatrzańska, Poland – an excellent ski resort for beginners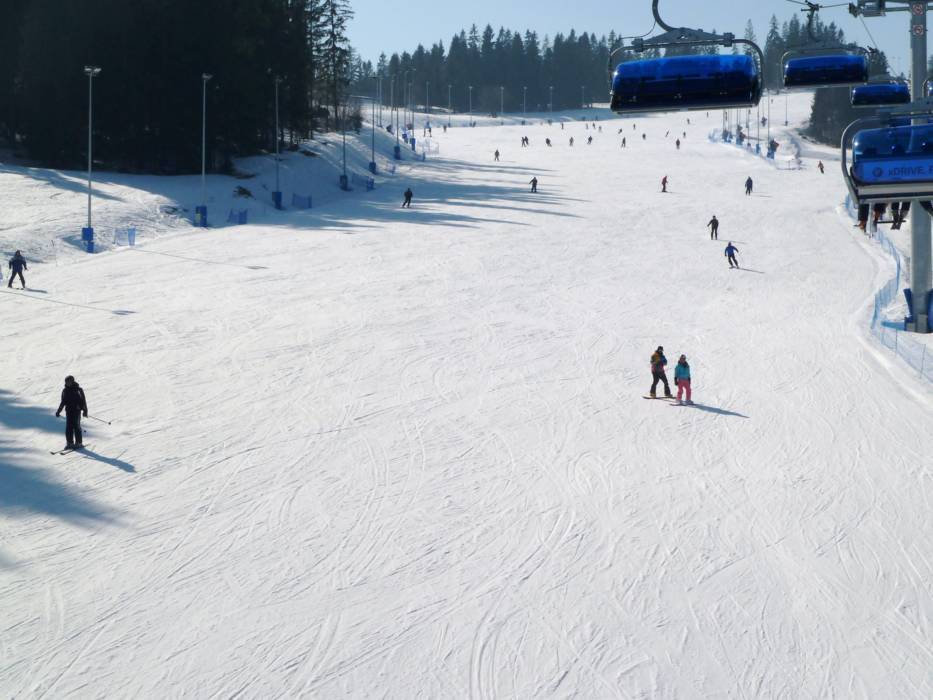 If you don't want to worry about the cost of a beer or breaking the bank to afford accommodation near the slopes, then a ski holiday in Poland has to be considered.
This beginner-friendly winter spot is one of the cheapest ski resorts in Europe, with stunning views of the Carpathian Mountains.
Address: Białka Tatrzańska, Poland
9. Livigno, Italy – the Alps on a budget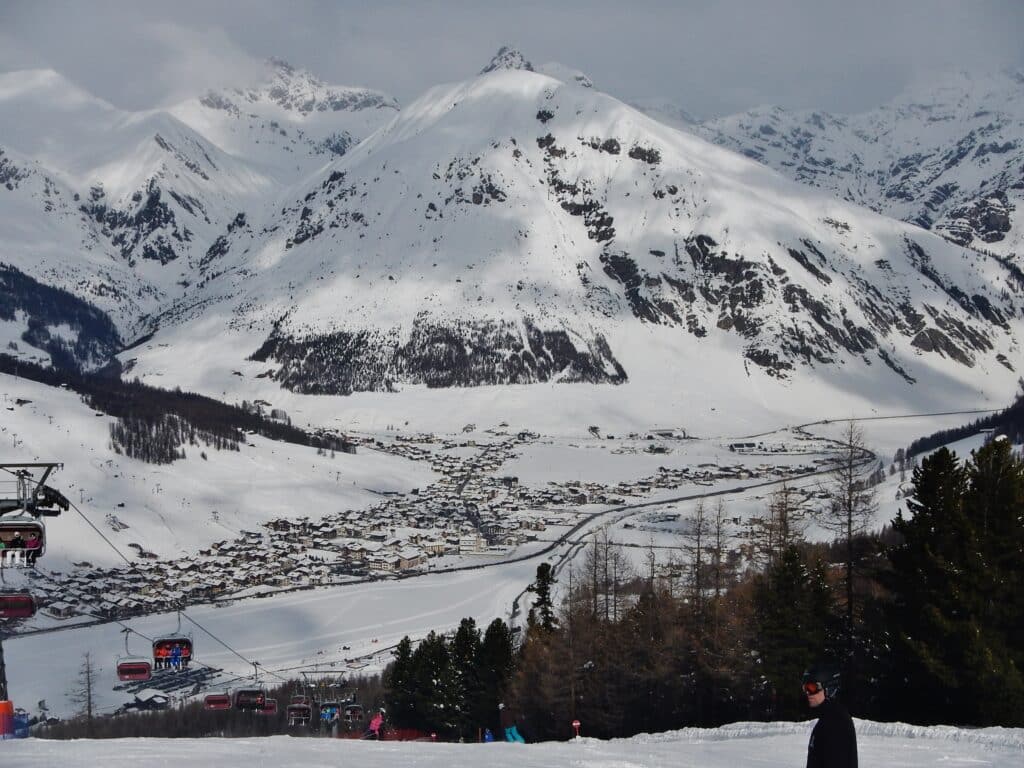 Livigno is a cheap ski resort for those who want to take a ski trip in the Alps without a hefty price tag. A skiing holiday here certainly won't break the bank.
Here, you can take on the extensive ski slopes of the Italian Alps for a weekly price of around €1000 for two people per week. There is also affordable food and nightlife. This is a fantastic option for a budget-friendly winter getaway.
Address: Livigno, Italy
8. Boí Taüll Spain – skiing in the Spanish Pyrenees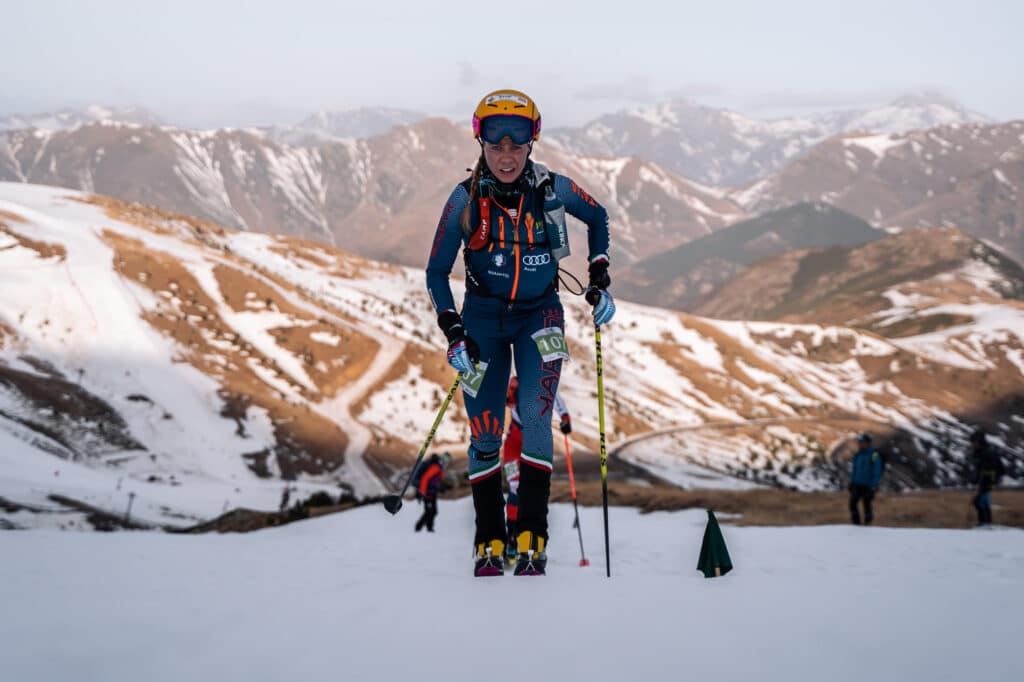 With high-season lift passes at just €175 for six days, there are many reasons to visit this winter destination in the Spanish region of the Pyrenees mountains.
Here, you will find affordable guesthouse accommodation (book ahead), delicious cuisine and plenty of advanced trails for the pros.
Address: Boí Taüll, Spain

This medium-sized ski resort on the Italian-France border is relatively undiscovered, but Briancon transforms into an ideal ski destination in winter.
It is not only the highest city in the country, but it is uncrowded, boasts lower prices, and has incredible history and architecture to marvel at in between skiing.
Address: Briancon, France
6. Zakopane, Poland – one of the best places for a ski holiday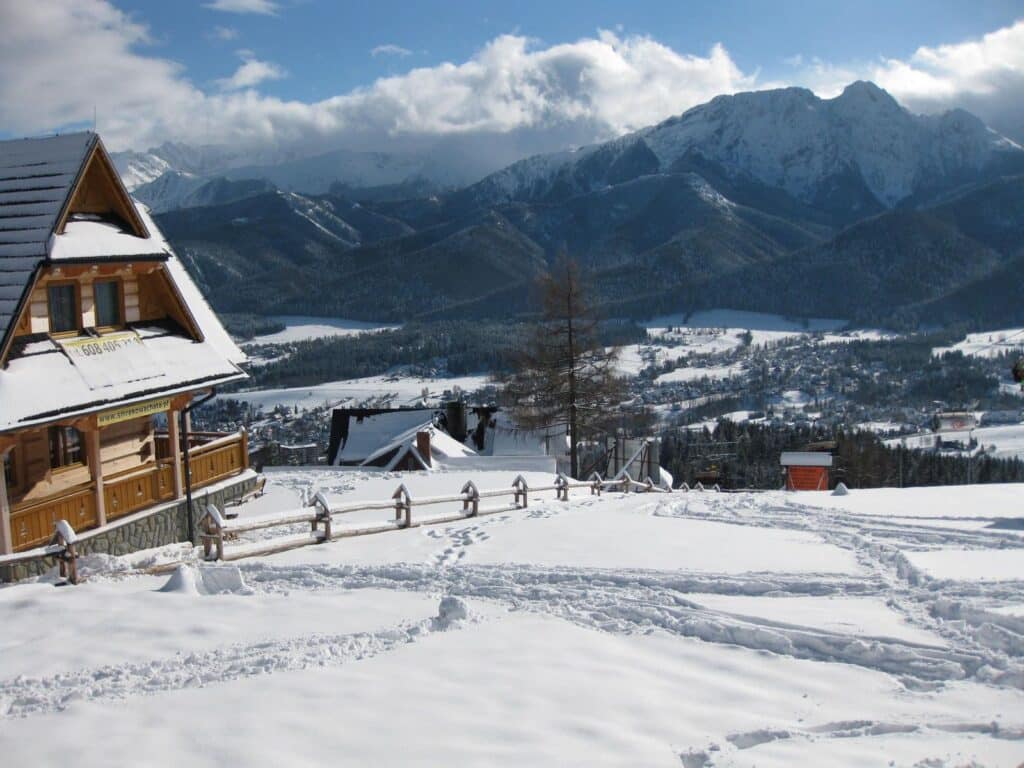 Zakopane is Poland's most famous ski resort, located in the Tatra mountains, which straddle the border with Slovakia.
Many travel to this ski resort yearly for excellent conditions, great prices (from €500 per week), stunning views and delicious hearty Polish food.
Address: Zakopane, Poland
5. Poiana-Brasov, Romania – an affordable ski holiday in Romania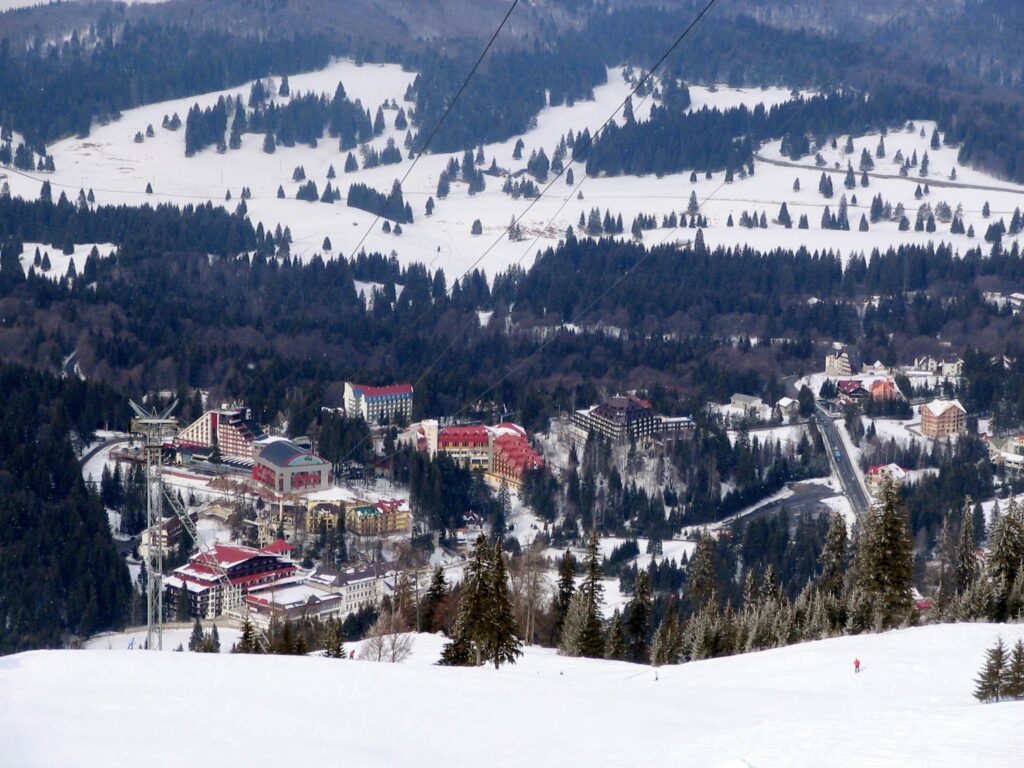 Open from December until April each year, this attractive ski resort in Poiana-Brasov, Romania, is one of the cheapest ski resorts in Europe.
You can expect cheap hotels, an affordable ski pass, and equipment hire (€12 per day), which won't eat into your holiday budget.
Address: Poiana Brasov, Romania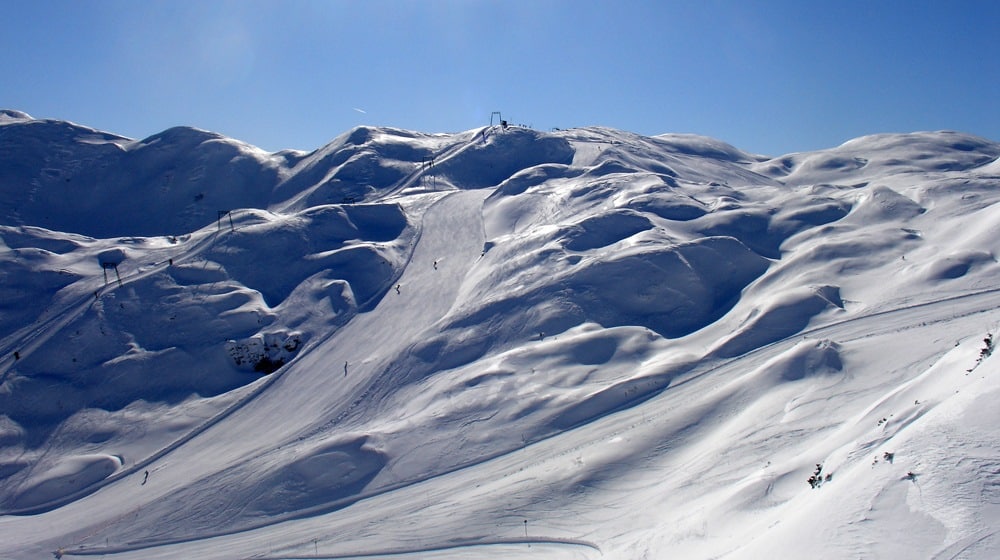 Slovenia is a country becoming more and more popular because of its fantastic scenery, attractive prices and ideal location in Europe.
For example, you can avail of a fantastic bargain ski holiday at Mount Vogel in Bohinj for €600 per week, which is a far cry from the prices of the Alps.
Address: Bohinj, Slovenia
3. Jasna, Slovakia – one of the most underrated ski locations in Europe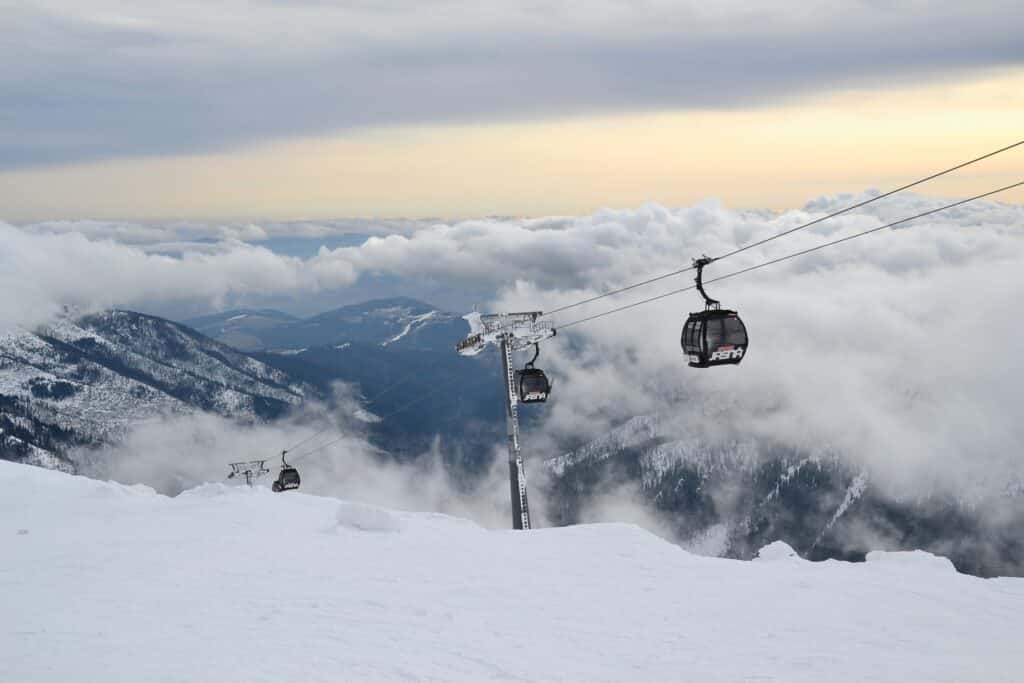 One of the most underrated and cheapest ski resorts in Europe is located in Demänovská Dolina, Slovakia, which is home to 40km (25 mi) of tracks, excellent infrastructure and prices that won't make you wince.
You can expect to fork out as little as €500 for a week with an ideally located hotel.
Address: Jasna, Slovakia
2. Borovets, Bulgaria – ski in Bulgaria on a budget
One of the cheapest ski resorts in Europe, apart from our number one spot, has to be Borovets in Bulgaria, the European country with the best value for money.
With 60km (37 mi) of ski runs and 13 lifts to choose from, you can ski in the region of Sofia for around €500 per week – a bargain!
Address: Borovets, Bulgaria
1. Bankso, Bulgaria – one of the cheapest ski resorts in Europe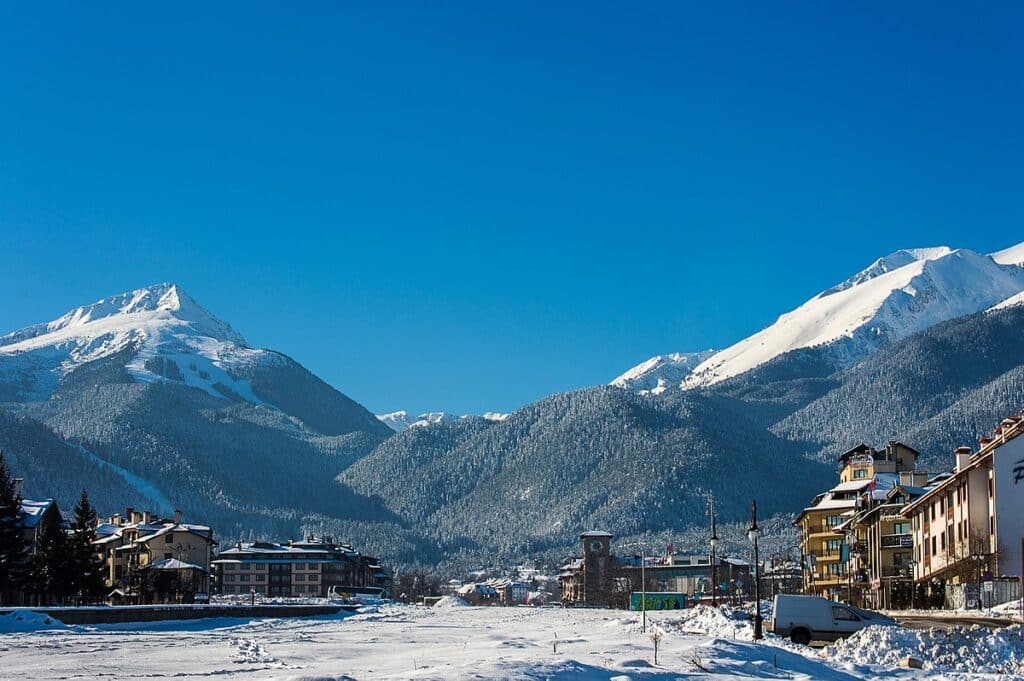 Bankso is the most famous Bulgarian resort and attracts skiers who love to get great value for money, which is what you will get all around the country. Here, the cost of skiing will set your purse at ease.
With 50km (31 mi) of slopes and many ski lifts, you can have the time of your life in Bankso with a budget of €400 per week. This is certainly one of the greatest European skiing experiences.
Address: Bankso, Bulgaria
Notable mentions
Sudelfeld–Bayrischzell, Germany: This modest ski resort in Bavaria is home to ski slopes, ideal for experienced skiers, and the costs are much lower than the more prominent name resorts nearby.
Val Cenis, France: Val Cenis is for French Alps skiing without the usual price tag, but with all the advantages.
Sauze d'Oulx, Italy: With prices from €600 per week, this Italian region is a charming ski resort which won't break the bank, making it a top choice.
Pamporovo, Bulgaria: One of the cheapest ski resorts in Europe is Pamporovo, unique with its pine forest setting and is Europe's most southern ski resort. You will adore the spectacular views of the mountains topped with fresh snow.
FAQs about the cheapest ski resorts in Europe
What is the cheapest month to go skiing?
Just before Christmas and the middle of January are the best times to grab a ski holiday bargain.
How do you ski the Alps on a budget?
First, choose a cheap Alps-based ski resort such as Livigno, Italy and book your holiday during the most reasonable time of the year.
Is it cheaper to ski in France or Austria?
Austria is more affordable than France, but the mountains are higher in the French Alps, and the ski culture and ski schools are more prominent than in Austrian resorts.