Adventure holidays just got more popular. So, here are the ten best places to go for an action-packed desert safari.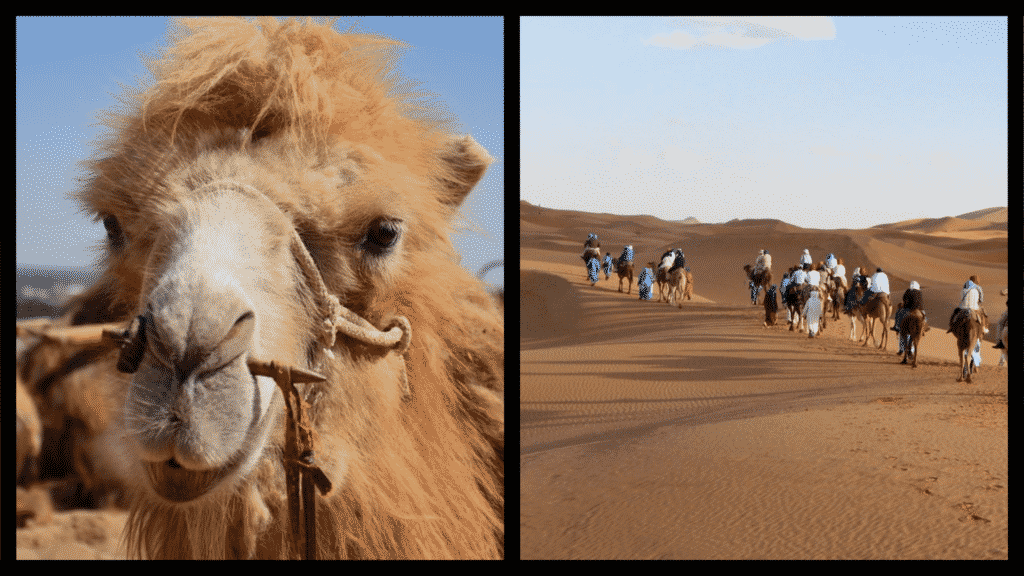 Desert safaris are a sure-fire way of having an incredible adventure. You can see the brightest skies on the planet, sleep under the moonlight, and enjoy time spent around the campfire. Seriously, what more could you ask for?!
Luckily, dreams can come true, and the world is home to some fantastic desert landscapes, which you can thoroughly enjoy.
However, the hardest choice to make will be choosing one of these epic locations. Let us guide you on your trip of a lifetime with some inspiration for the best desert safaris in the world.
10. Erg Chebbi, the Great Sahara Desert, Morocco – a Great Saharan encounter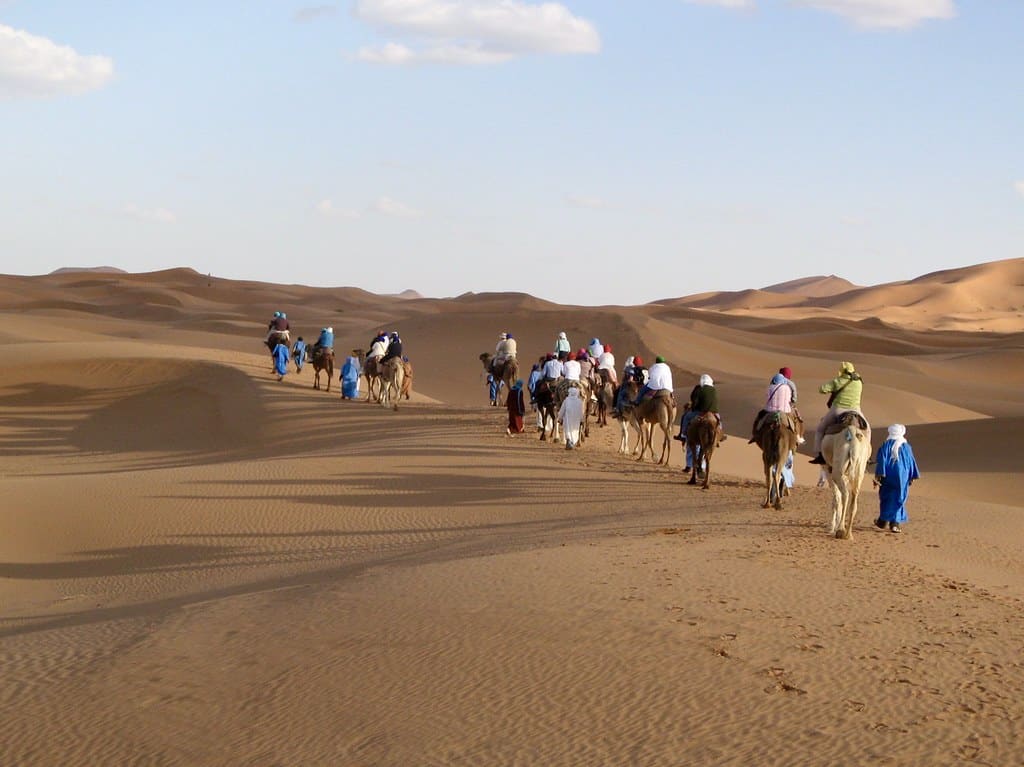 For an epic experience, you should take one of the desert safaris offered in Morocco, which will take you to this region of the Great Sahara Desert, one of the most famous deserts in the world.
Here, you can, of course, expect lots of fun activities, wildlife spotting, great birdwatching opportunities, and surreal landscapes.
Address: Ksar Merzouga, Merzouga 52202, Morocco
9. Kalahari Desert, South Africa – a worldwide favourite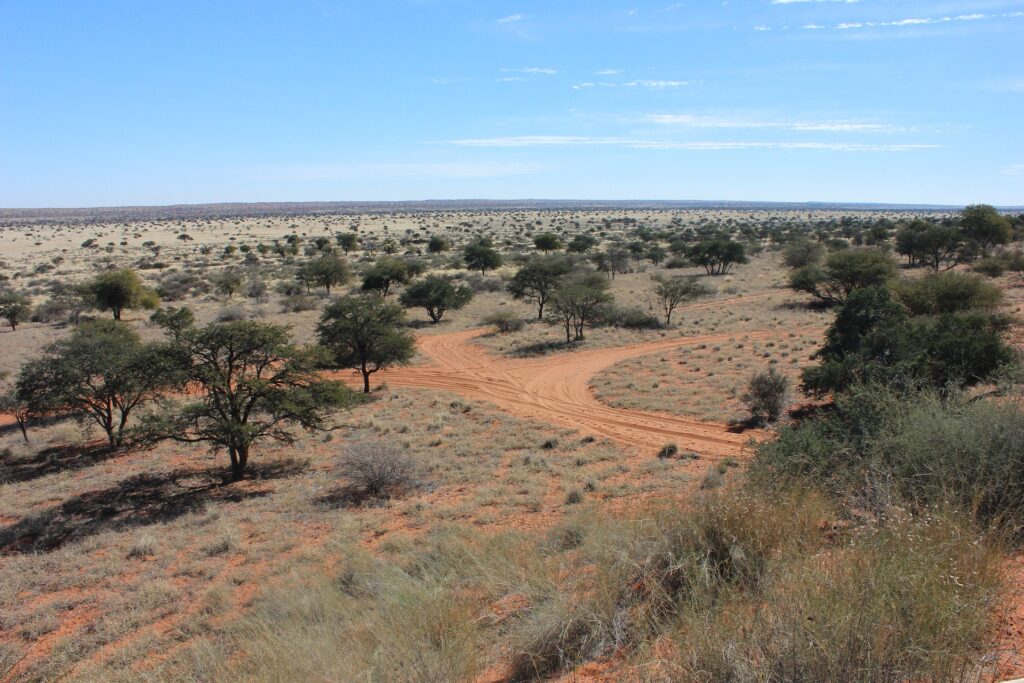 For an abundance of wildlife and a real authentic African experience, taking one of the popular desert safaris from South Africa to the Kalahari Desert is a must-do.
If you're looking to make some long-lasting memories, this is the desert safari for you.
Address: 7 Camp St, Rand, Upington, 8800, South Africa
8. Wahiba Sands, Oman – the one to watch out for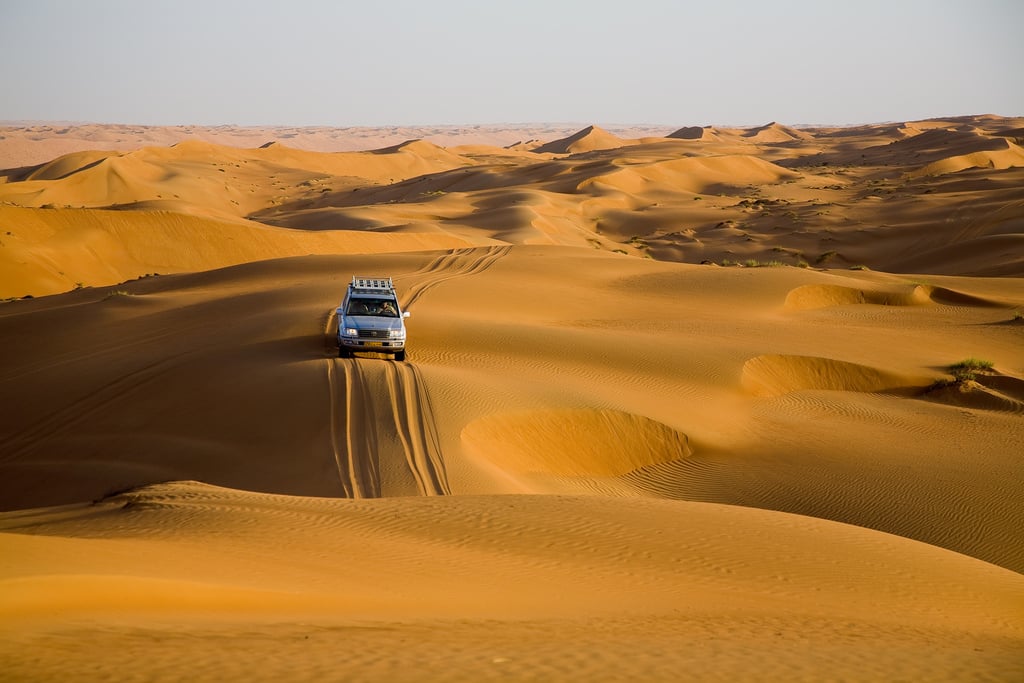 Taking a guided tour of the Wahiba Sands desert can be scheduled from the city of Muscat.
You can expect some excellent dune bashing opportunities and overnights in some swanky tents in what is a relatively up-and-coming desert safari area.
Address: Oman
7. Wadi Rum, Jordan – a landscape like no other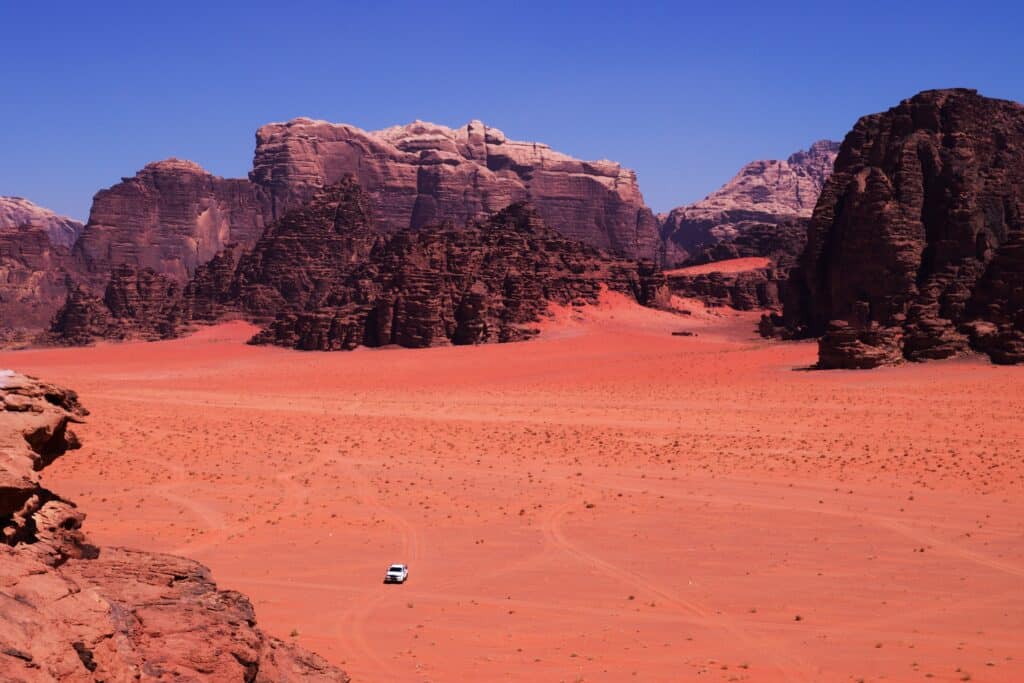 Taking one of the many desert safaris in this part of the world will blow your mind, especially with the surreal landscape on offer.
The surroundings here feature canyons, caves, and red sand dunes, making this one of the best desert safari destinations in the world.
Address: Wadirum, Jordan
6. Nevada, USA – a stunning place to discover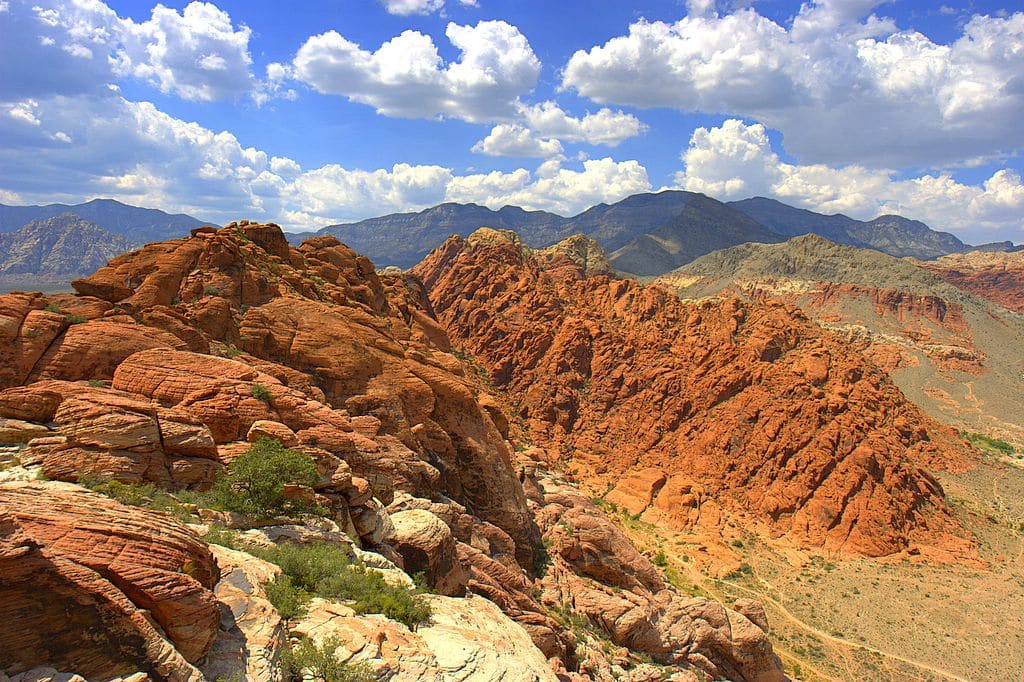 Nevada is not just all about partying in Vegas, but taking a safari here is a very popular activity for visitors to this part of the States.
This is one of the most stunning places in the world, where you can witness views over the Jackson and Calico mountain ranges.
Address: Nevada, USA
5. The Black Desert, Egypt – a unique and isolated safari

When in Egypt, one of the best locations is at The Black Desert, which is an uninhabited area of incredible landscapes. This is certainly one of the top desert safari destinations in the world.
You'll marvel at the sand dunes topped with volcanic rock as you four-wheel drive across the region before enjoying an optional overnight stay.
Address: Black Desert, Al Wahat Al Bahriya – Al Farafra Rd, Al Wahat Al Baharia Desert, Giza Governorate, Egypt
4. Great Victoria Desert, Australia – a trip to the outback at the largest desert in Australia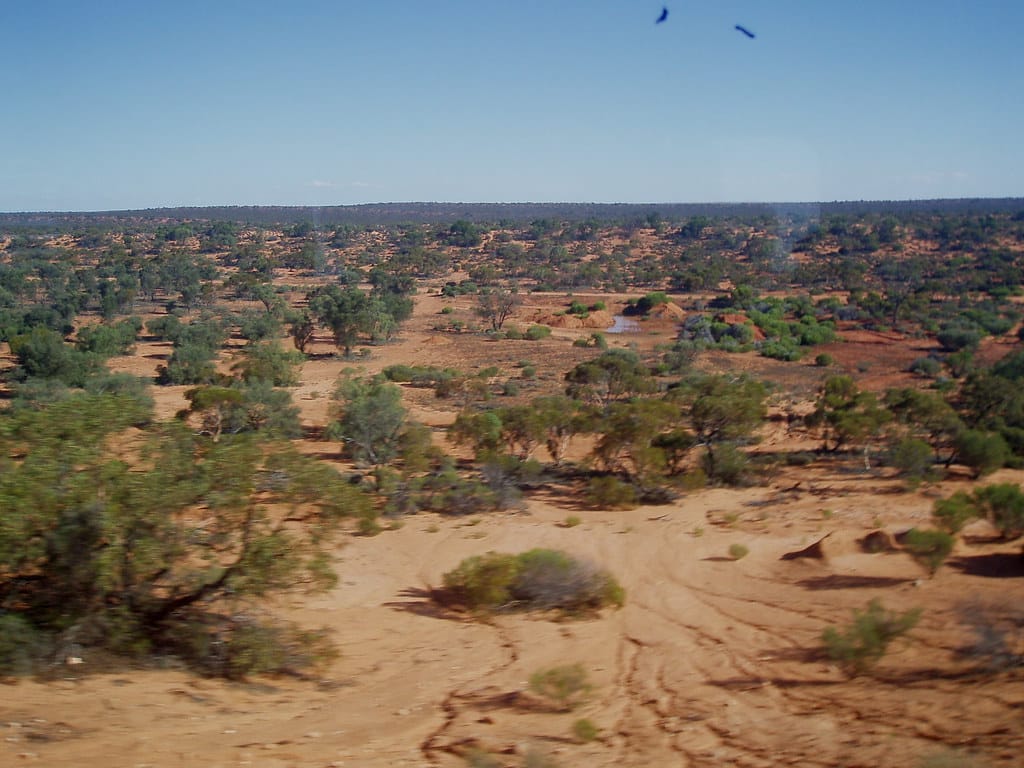 Australia is a huge country, so it will inevitably be home to a vast desert, too. The Great Victoria Desert is located in the region of South Australia.
This is, in fact, the biggest desert in the country and is an amazing way to gain a whole different perspective of Australia while overnighting in the 'outback'.
Address: South Australia, Australia
3. Arabian Desert, UAE – for fun and adventure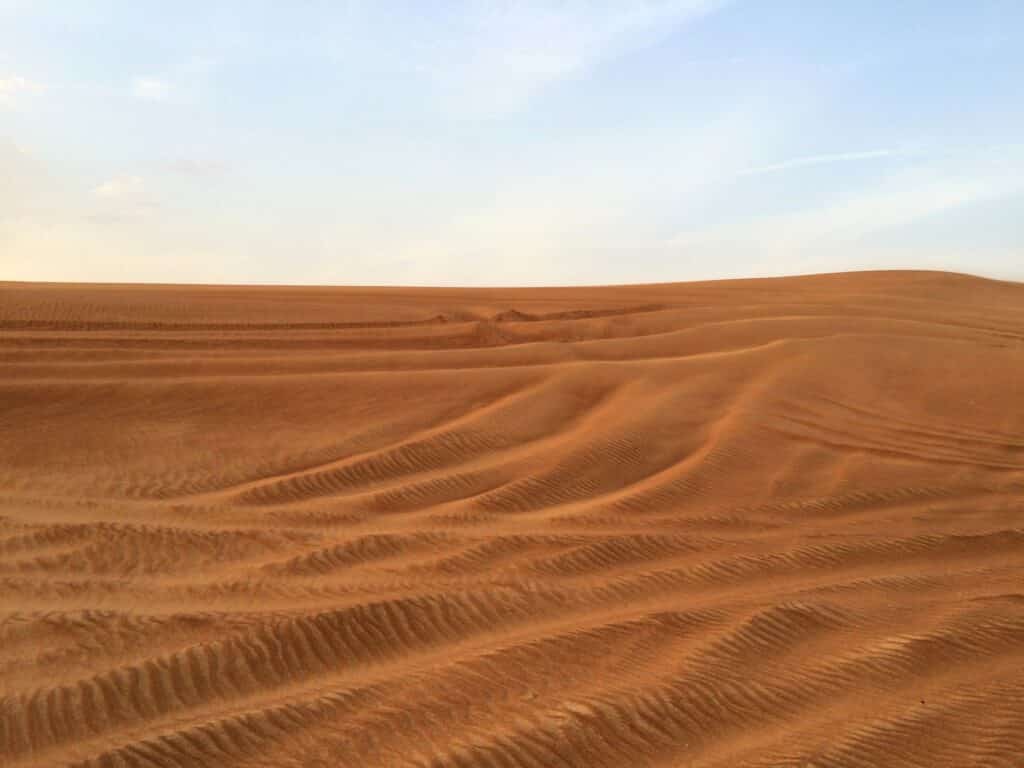 Accessed from either Abu Dhabi or Dubai, the Arabian desert will make all your adventure dreams come true. You can either ride the camel ride or go for a jeep safari for a day you won't forget.
With lots of fun dune bashing, cooking around the campfire, and sleeping under the stars, this is definitely one of the best desert safaris in the world.
Address: Al Faqa – Abu Dhabi – United Arab Emirates
2. Atacama Desert, Chile – the best place for stargazing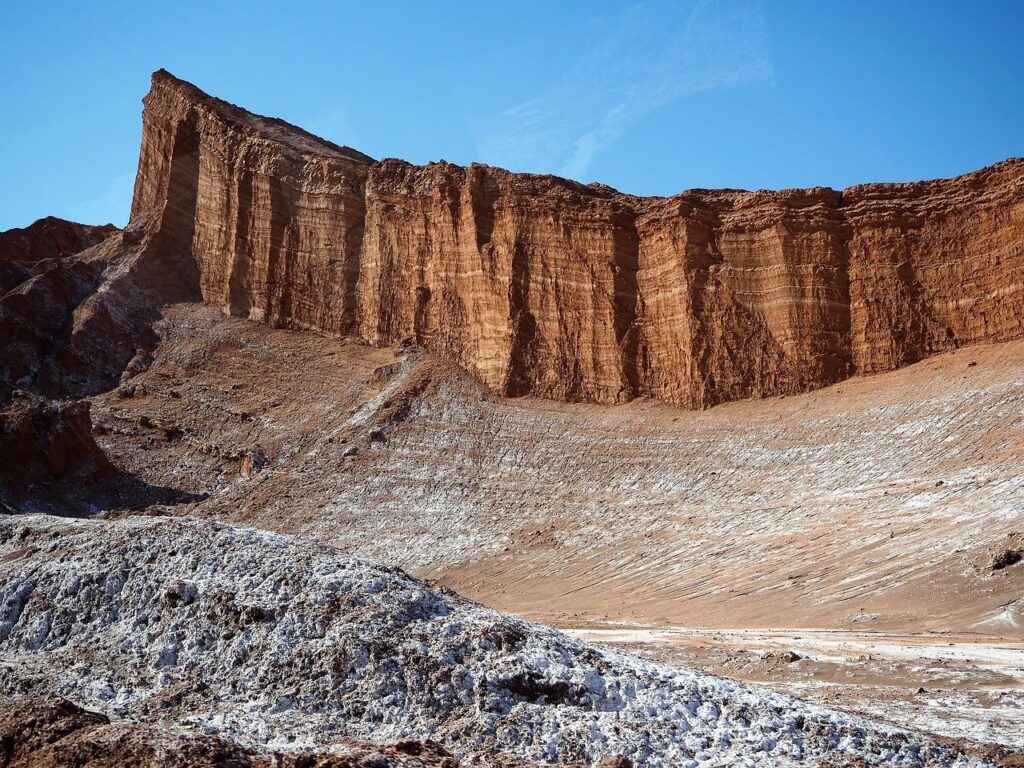 Known to have the clearest skies in the world, the wonderful and enchanting Atacama Desert is an absolute must.
For an experience of a lifetime, a trip here is truly one of the best desert safaris in the world. Undoubtedly one of the world's top desert safari destinations.
Address: Antofagasta, Chile
1. Thar Desert, India – an Indian safari to remember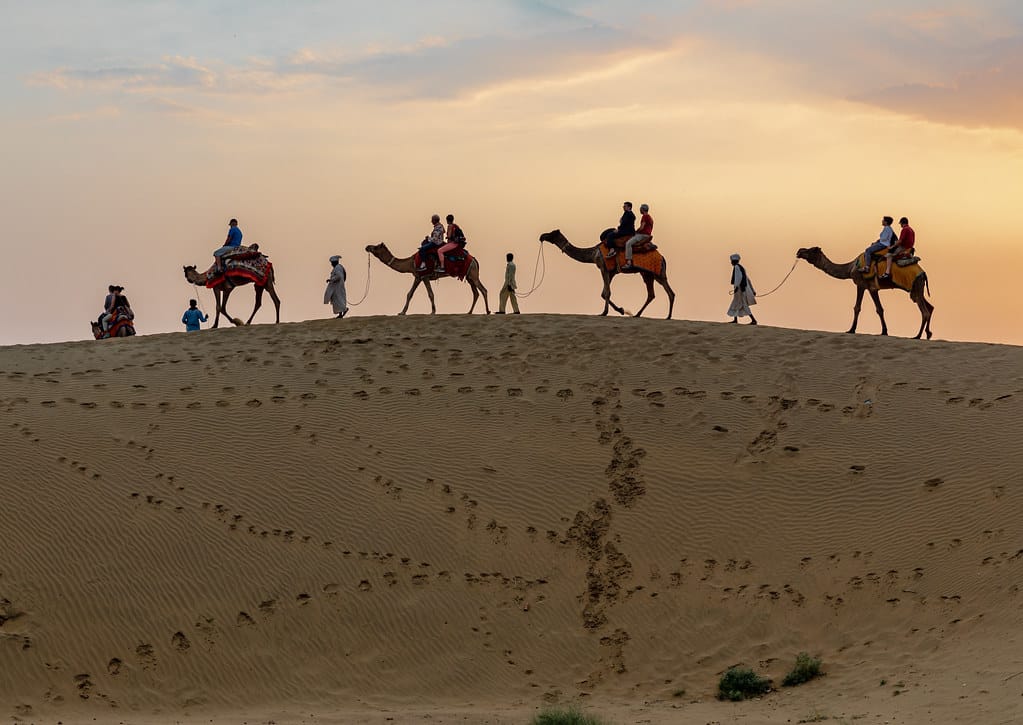 This famous Indian desert in Rajasthan in India is accessed via the city of Jaisalmer or 'The Golden City'. With beautiful golden sand dunes, the Thar Desert is known as the most golden desert in the world.
You can book desert safaris in this unique desert town, which will take you deep into the heart of the Thar desert, home of nature reserves, camel trekking, desert wildlife centres, and the clearest skies in India.
Address: Rajasthan, India
If adventure is on the cards for your next holiday, you can guarantee that taking one of these epic desert safaris will tick all your boxes.
With a range of beautiful landscapes, activities, and locations to choose from, there is truly something for everyone when it comes to the best desert safaris in the world.
Notable mentions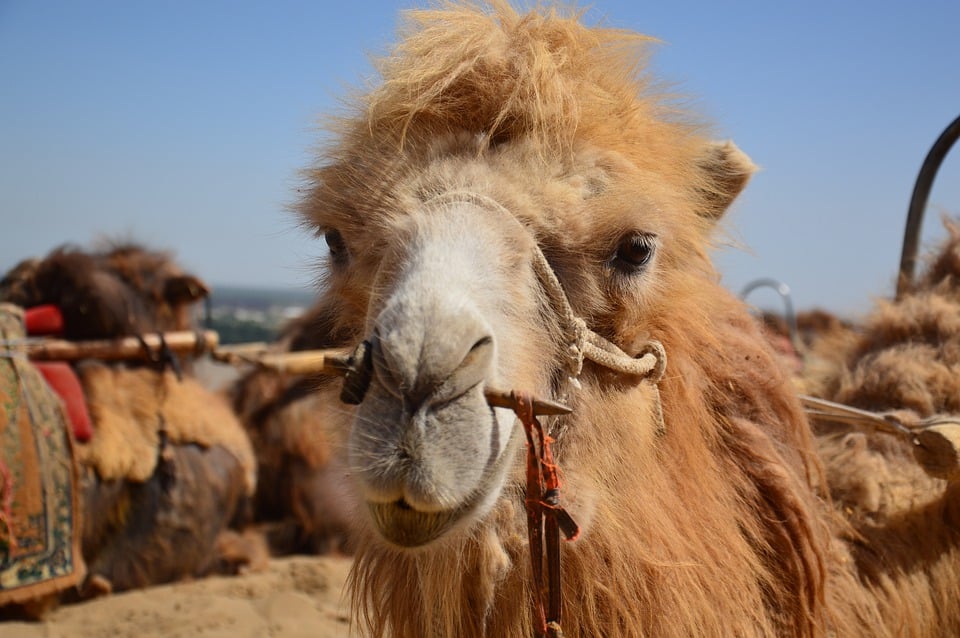 Black Rock Desert: Black Rock Desert in Nevada, USA, is undoubtedly one of the best desert safaris in the world.
Chihuahuan Desert: For an unforgettable experience, go sand boarding at the Chihuahuan Desert in New Mexico, USA. This is certainly one of the world's top desert safari destinations.
Namib Desert: Whether you want to embark on a hot air balloon ride, go quad biking, or spend a night stargazing, the Namib Desert in Namibia is a truly memorable experience.
Gobi Desert: For one of the most magical road trips in the world, we highly recommend the Gobi Desert in northeastern China and southern Mongolia.
FAQs about the best desert safaris in the world
How much does it cost for a desert safari in Dubai?
The average price for a Dubai desert safari can range between 100 AED to 1000 AED per person.
What can I expect in a desert safari?
It depends on what you book. However, you can expect everything from camel riding to gorgeous landscapes, endless sandscapes to rocky mountains to natural treasures. You'll even see amazing animals up close, like black rhinos, camels, and more.
What should I pack for a desert safari?
To prepare for your safari experience, you should pack loose, light-coloured clothing, layers for the evenings and nighttimes, windbreakers, a wide-brimmed hat, and comfortable footwear. You should also bring a backpack, sleeping bag, walking poles, suncream, insect repellent, and a first aid kit. You should also bring plenty of water and snacks for the experience.