Pack your bags and get ready for a getaway to one of these incredible beach towns in Spain, where the sun shines and the sangria flows.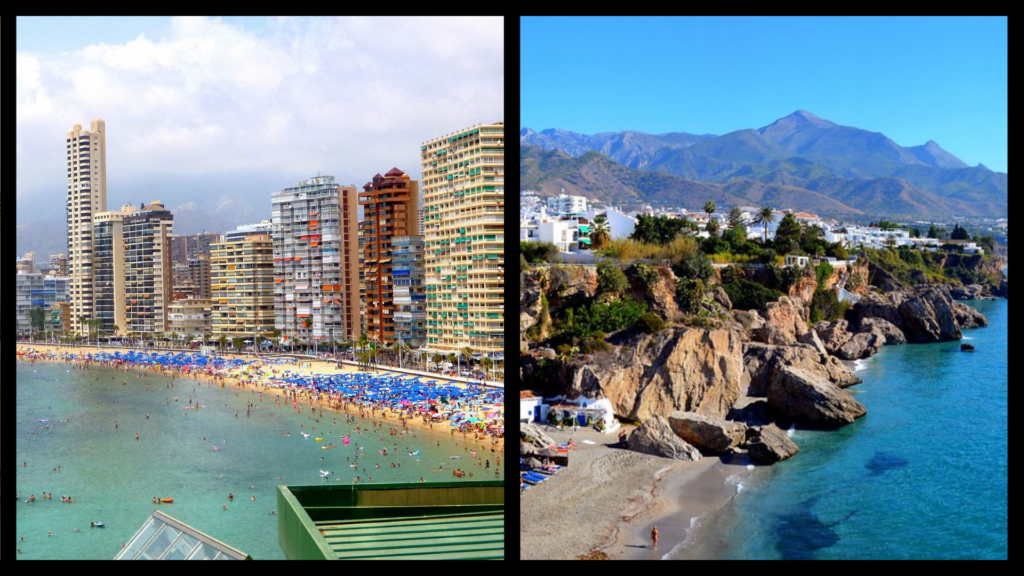 Spain has long been a popular destination for holiday goers looking for pristine beaches, great weather, and vibrant culture. So, if you're looking for some inspiration on where to check out in Spain next, this article is for you.
As we all know, Spain is formed by the mainland and a number of Spanish Islands, such as the Canary Islands and the Balearic Islands. So, finding an epic beach spot to venture to is not so hard, although the choices are endless.
Thus, we are here to inspire you with our list of the best beach towns in Spain that are worth a visit.
10. Tarifa, Cadiz – a top water sports destination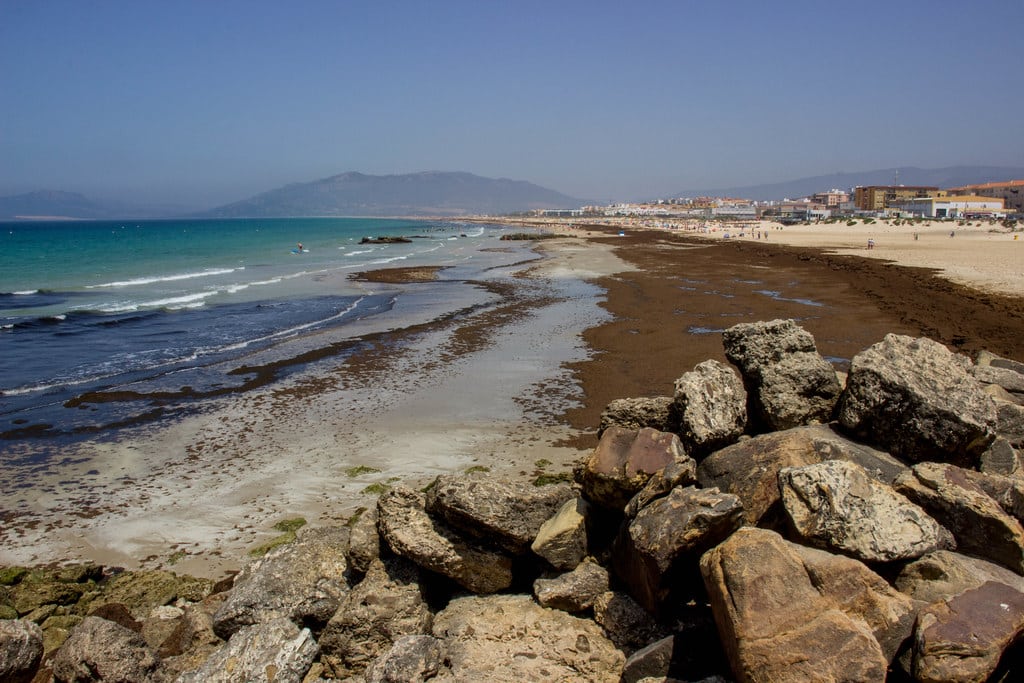 This incredible kite surfing destination draws people to its shores all year round, especially those seeking adventure. Tarifa also boasts good year-round weather, with it being so close to Africa.
This is a charming town where people from all walks of life meet to enjoy the Spanish sun and fun outdoor activities.
With baroque buildings and whitewashed houses, set aside golden sand and turquoise waters, Tarifa is a beautiful town along the Spanish coastline.
Address: Tarifa, Spain
9. Ribadesella, Asturias – for truly spectacular views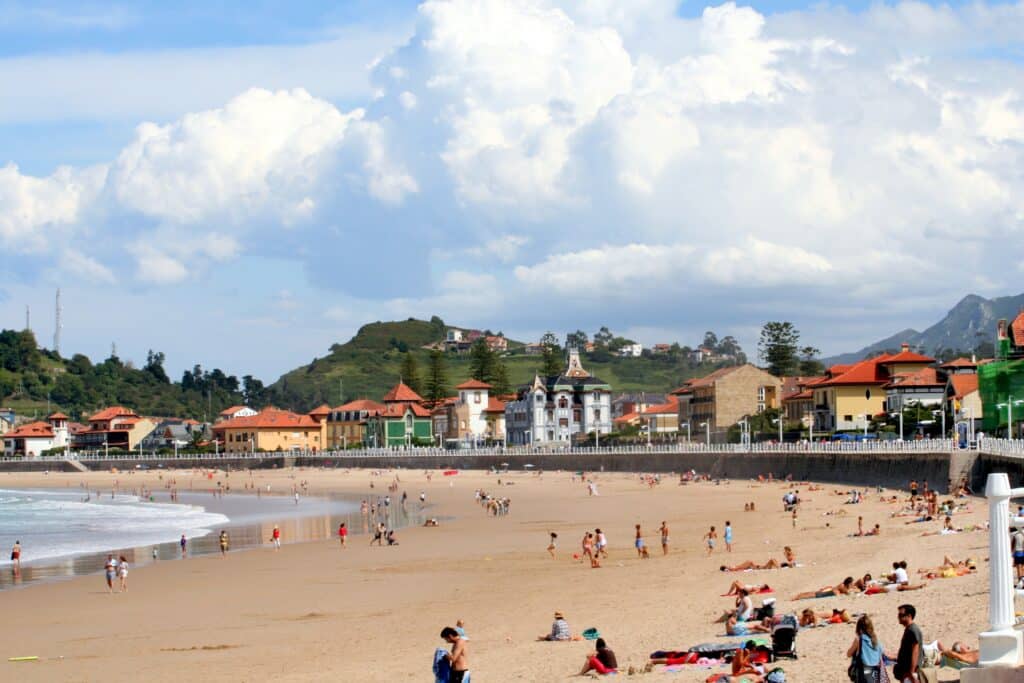 Located along the blissful and uncrowded Asturias coast, the beach town of Ribadesella is located on the Costa Verde and offers beautiful views over the Cantabrian Sea.
It forms part of the famous Picos de Europa, which are enough to blow your mind. The scenery here is rugged, wild, and incredibly stunning, making it a perfect destination.
Address: Ribadesella, Spain
8. Sitges, Barcelona – one of the best beach towns in Cantabria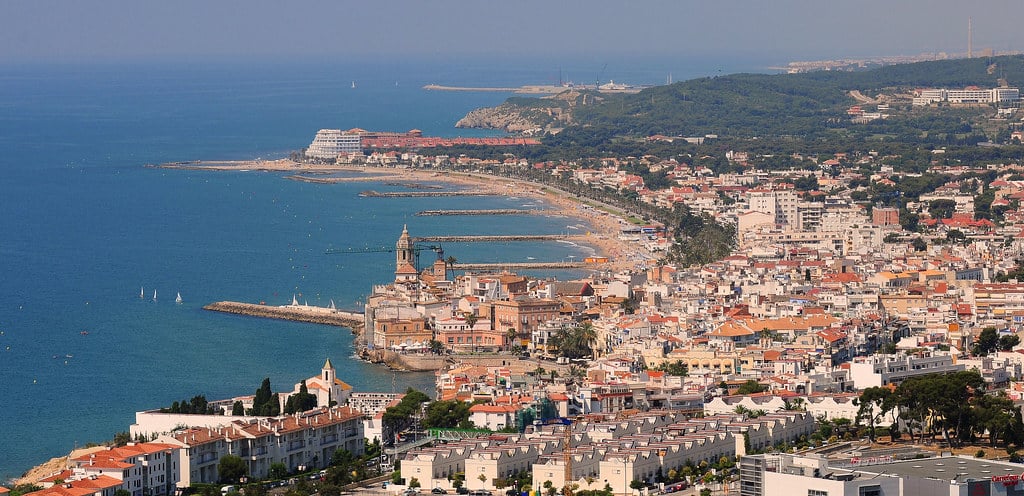 Just south of the famous city of Barcelona is the glorious beach town of Sitges, which is home to a wide variety of golden sand beaches, including nudist beaches – if that's your jam.
This underrated beach town in Catalonia is one of the best viewpoints in Barcelona and is an ideal getaway when in Spain, with it just being a 45-minute drive to the main city.
Address: Sitges, Spain
7. Corralejo, Fuerteventura – for wildlife, volcanoes, and dunes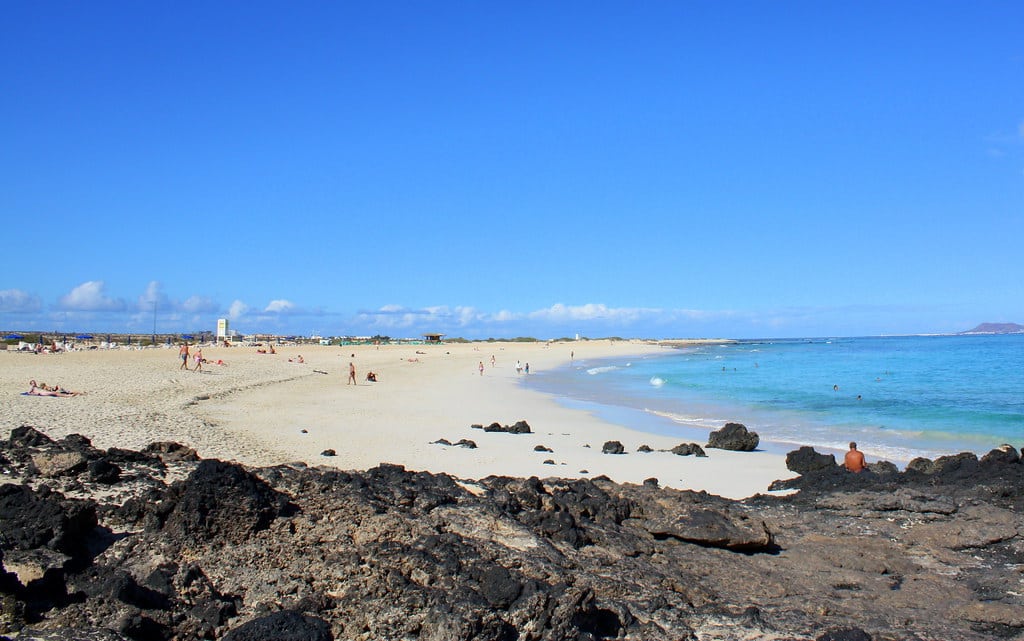 This genuinely beautiful spot is one of the best beach towns in Spain, with attractions such as Corralejo National Park, sandy beaches, a volcano with stunning views, and a host of endangered wildlife.
There is nothing this place misses out on, making it an ideal holiday destination.
Address: Corralejo, Spain
6. Cadaques, Girona – a truly unique beach town in Spain
This genuinely iconic beach town is located along the Costa Brava and hits differently than the other beach towns for a few reasons.
You will be captivated by the art culture, relaxed vibe (even in summer), and tiny hidden bays in a town that was once only accessible by sea.
Address: Cadaques, Spain
5. Barbate, Cadiz – one of the quaint coastal resorts in Cadiz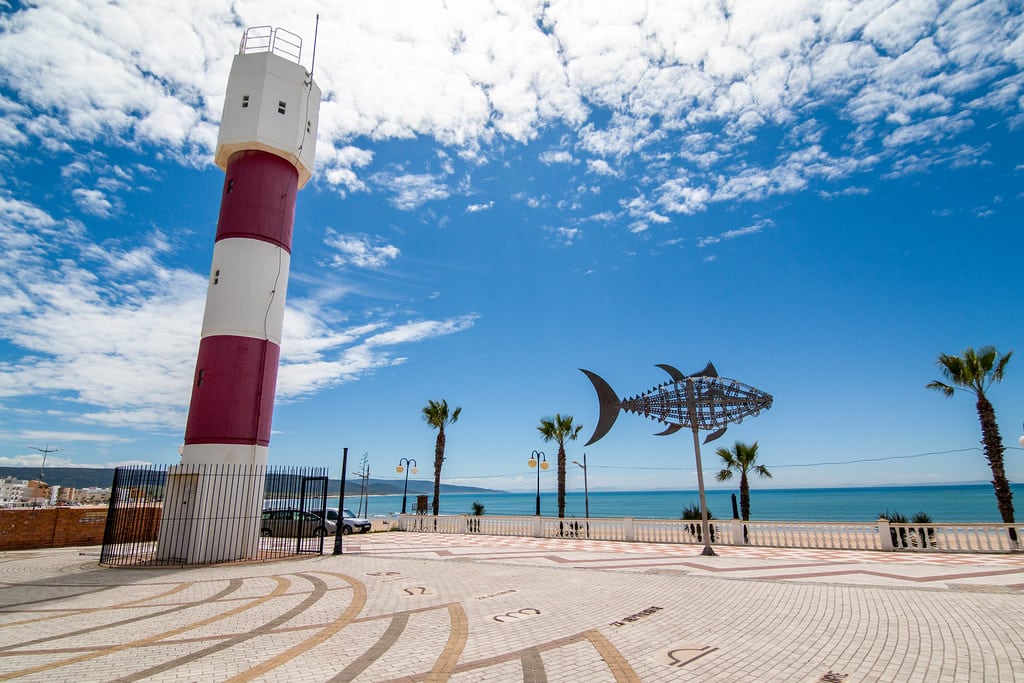 Located just a stone's throw from Gibraltar, Barbate is a fantastic option for various beaches, authentic Spanish culture, and an escape from the hustle and bustle of other beach resorts.
Here, you can relax and let the world go by as you soak up the sun in peace.
Address: Barbate, Spain
4. Marbella, Andalusia – one of the most popular beach destinations in Spain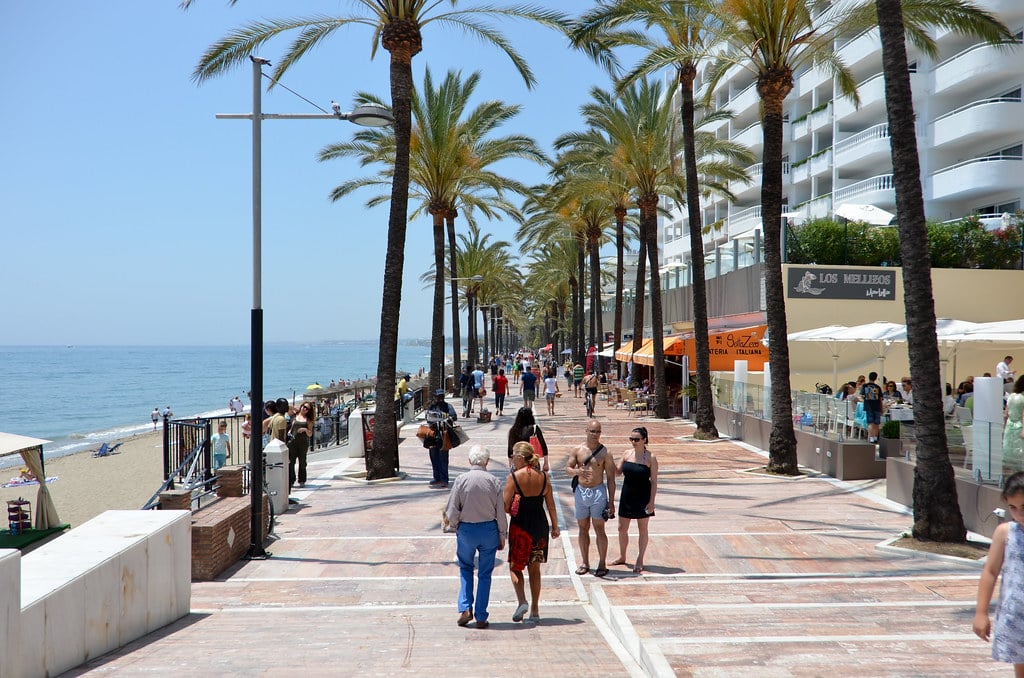 For a great reason, Marbella is one of the best and most popular coastal towns in the south of Spain.
Here, you will find plenty of great nightlife, a beautiful stretch of coastline, great weather, and a host of eateries, which is why it attracts many visitors each year.
Address: Marbella, Spain
3. Puerto de Santiago, Tenerife – for a tranquil getaway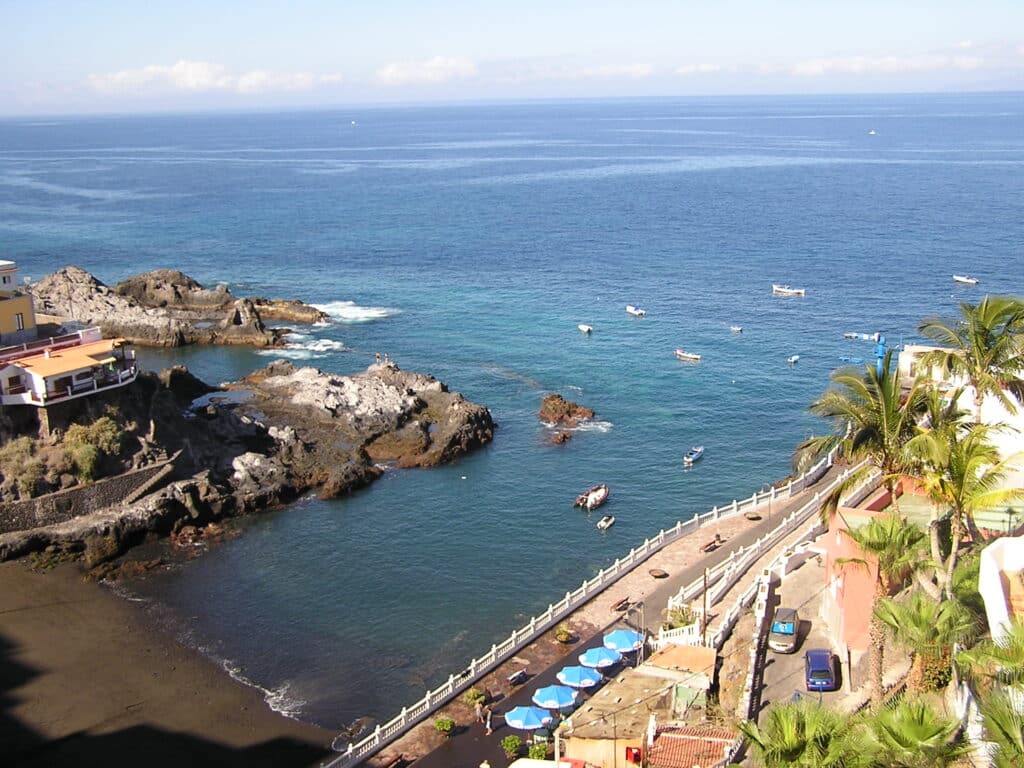 Located on the island of Tenerife, part of the Canary Islands chain, Puerto de Santiago is the place to go for relaxation, a slow pace of life, and a small community atmosphere.
This is an ideal beach town for a tranquil island getaway, where you can watch the world go by without any hustle and bustle.
Address: Puerto de Santiago, Tenerife, Spain
2. Nerja, Malaga – for authentic Spanish charm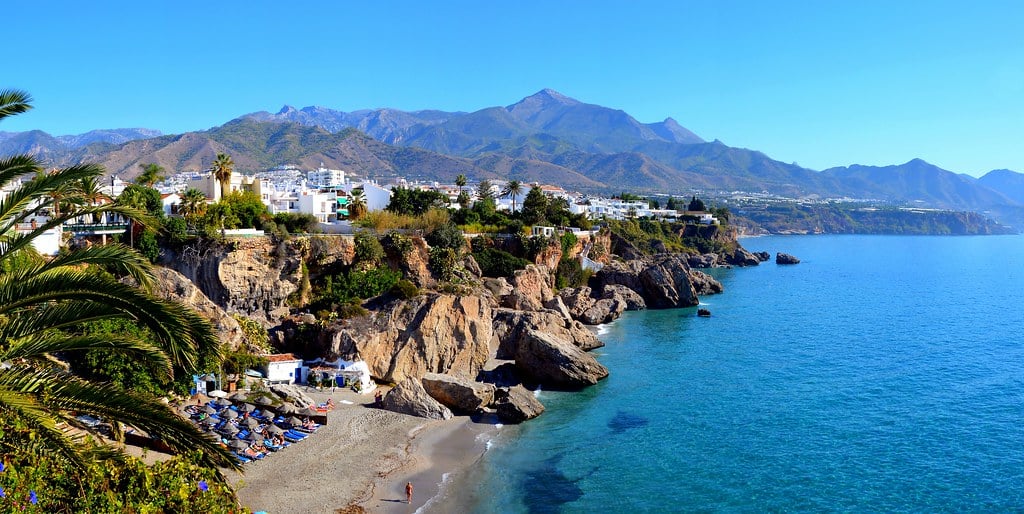 If it is romance and charm you're after, then you cannot miss a visit to Nerja on the Costa del Sol. This town is undoubtedly one of the best beach towns in Spain.
Expect to wander the narrow streets, gaze out at the mountainous views, and absorb the vibes of this tranquil town on the Costa del Sol oozes.
Address: Nerja, Spain
1. San Sebastian, Basque Coast – one of the best beach towns in Spain

Located on the coast of the Bay of Biscay, San Sebastian, also known as Donostia, is a marvellous sight to see, especially in the summer months as Spain is one of the warmest countries in Europe in June.
With its crescent-shaped sandy beach, vibrant atmosphere, and calm waters, there is nothing not to love about this spot. This is why it is deemed one of the most beautiful areas of Spain.
Address: San Sebastian, Spain
Notable mentions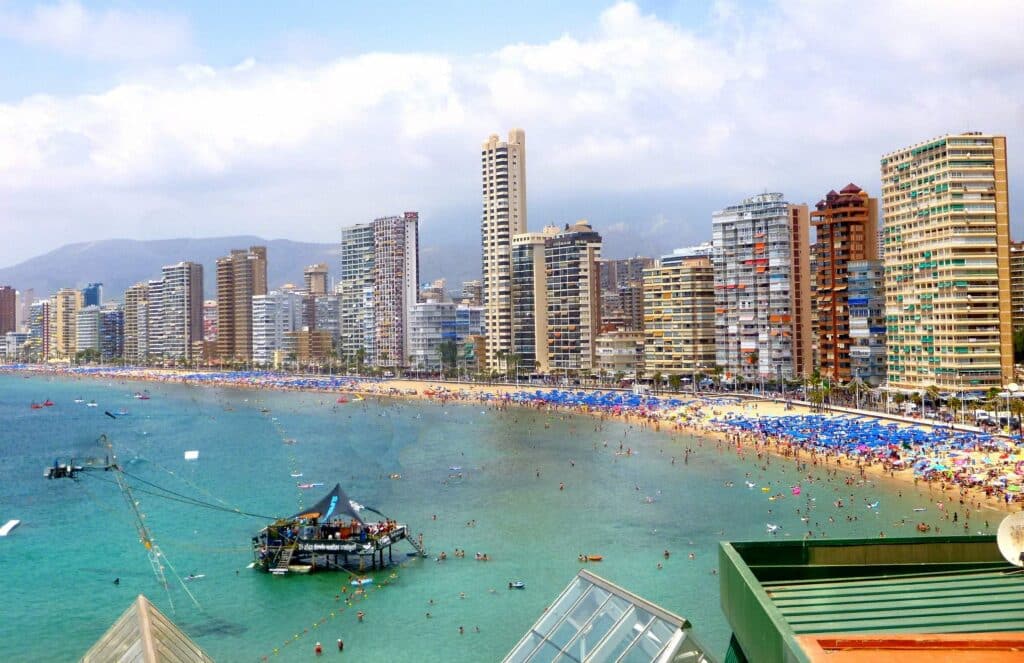 Benidorm, Alicante: This ever-popular coastal town in Costa Blanca is familiar to many. It has many hotels, bustling nightlife, and a fantastic outdoor climate.
Altafulla, Tarragona: A picturesque town featuring a stunning old town and numerous local beaches, giving you the perfect balance of culture, scenery, and relaxation in one spot.
Fisterra, A Coruna: This beach town marks the end of Santiago de Compostela. It has a fantastic vibe, a stunning beach, and plenty of interesting souls.
Estepona, Malaga: This charming Andalusian beach town is ideal for soaking up the authentic pueblo character, with plenty of cute eateries and pristine beaches nearby.
Eivissa, Ibiza: With cobblestone streets and excellent beaches, Eivissa is a beautiful port town that is well worth making a day trip to.
FAQs about the best beach towns in Spain
Which part of Spain has the best beaches?
The Costa del Sol has some world-famous beaches.
Which is the best beach in Spain?
There are plenty to choose from as Spain has the most Blue Flag Beaches than any other country. However, La Barossa beach in Cadiz is one of the best in Spain.
Which city in Spain has a beach?
Barcelona, Valencia, and Malaga all have beautiful beaches close by.
So, are you longing for sunny evenings with a sangria in hand and crystal-clear waters lapping at your feet? If so, then you know where to go, with these ten best beach towns in Spain as excellent trip options.
Each beautiful village has its charm, character, and features. Therefore, making Spain such a diverse country for the types of beach towns you will find. Thus, it is the perfect place for multiple getaways.
Now pack your bags and book that flight!