If you want to rest assured that your kids are safe in the sports they play, check out our list of the safest sports for kids.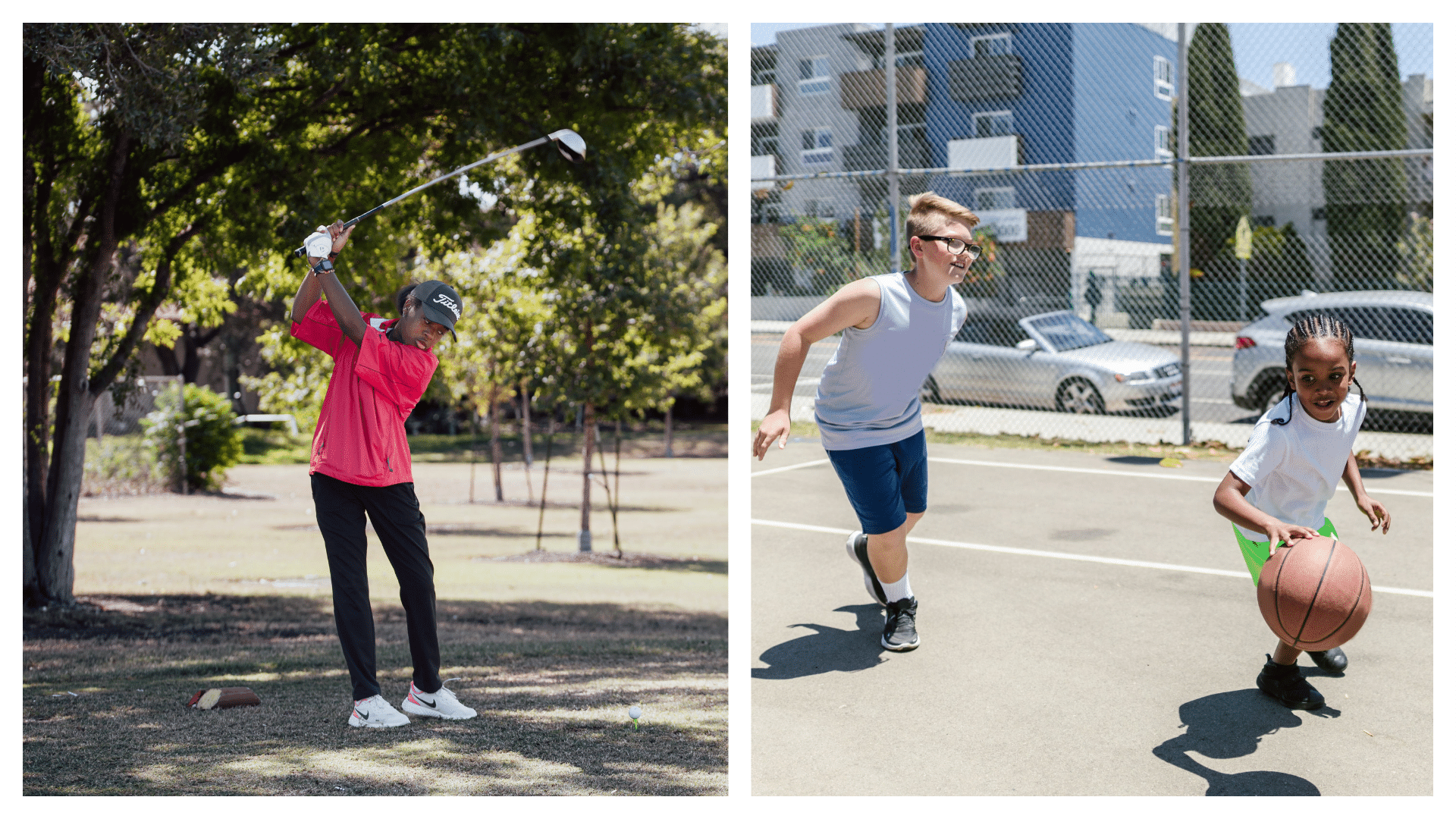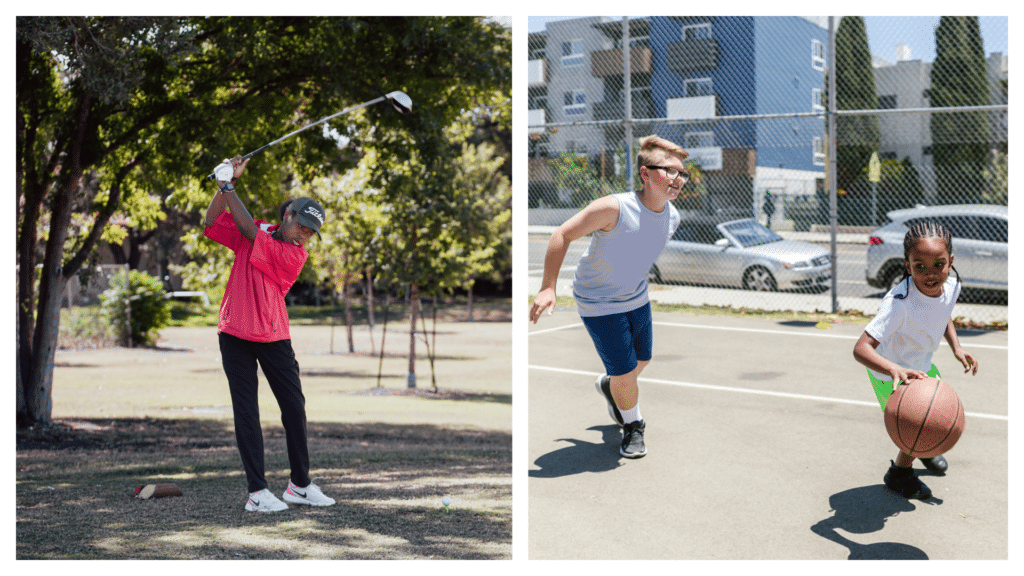 In today's world, where safety is paramount, parents are on a quest to find the perfect sport for their children. They seek a harmonious blend of enjoyment, physical activity, and, above all, safety. Parents understand the risk involved.
So, we are here to provide you with a list of the top ten safest sports for kids so you can guide your children with care.
Whether your kid is a football fanatic, a budding gymnast, or a future golf pro, these sports are guaranteed to keep them actively engaged while minimising the risk of injuries.
The World Bucket List's top tips for staying safe in sports:
Always wear mandatory safety gear and consider wearing optional safety gear when taking part in contact sports.
Listen to the advice of officials, coaches, and medical professionals – they're there to help you!
Ensure you carry out appropriate warm-up exercises before and cool-down exercises after any sporting activity to safeguard against muscle injuries.
Follow proper form and technique when taking part in sports. This will minimise the risk of injury.
Always listen to your body and take rest breaks when needed to avoid exhaustion and injury.
10. Swimming − very safe with adult supervision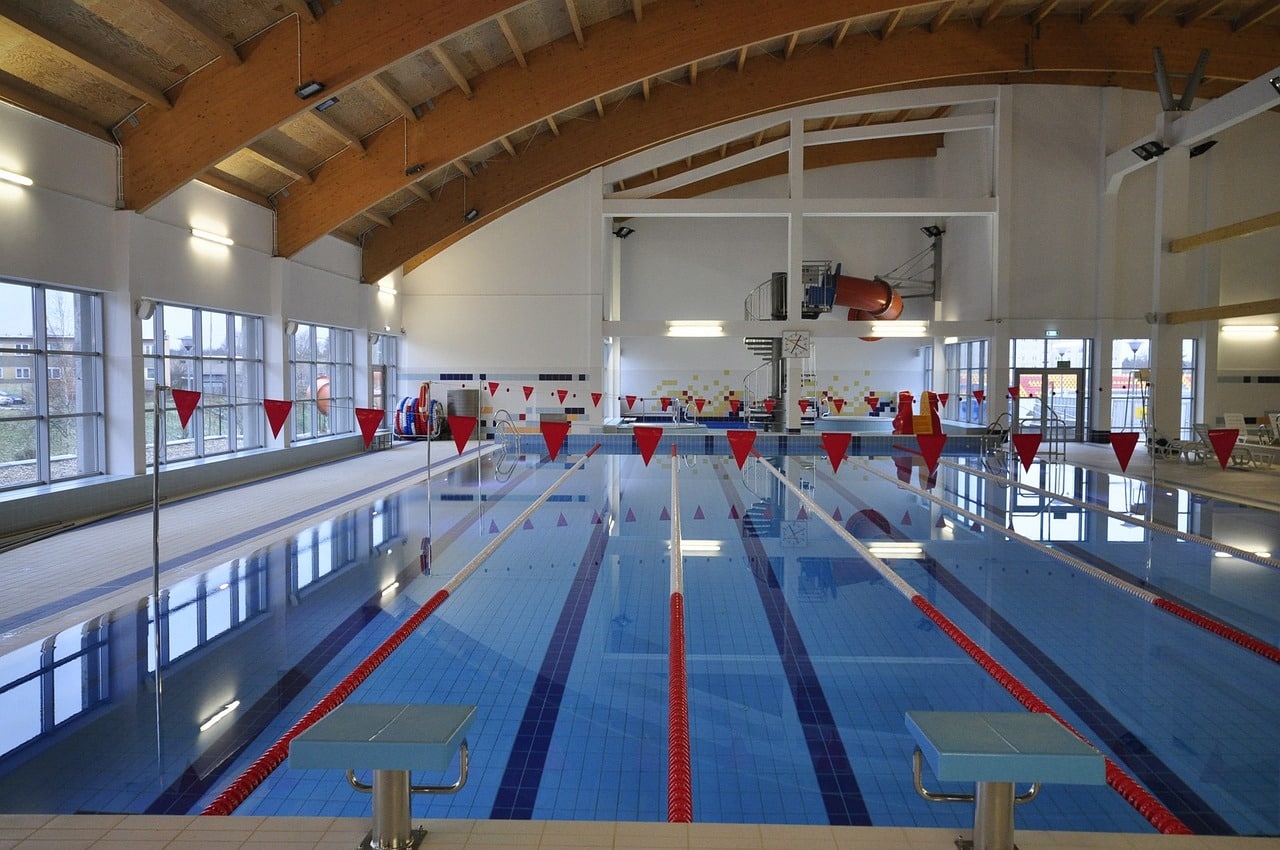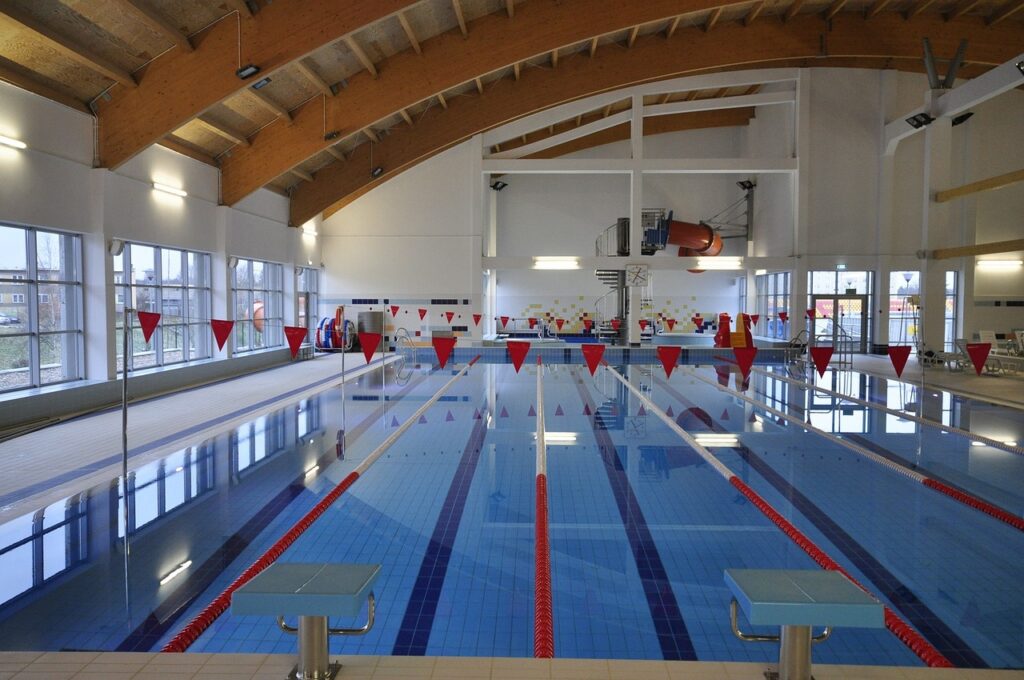 Diving into our list at number ten is the ever-refreshing and ever-safe sport of swimming. It's not just a life-saving skill but also one of the safest sports for kids.
With little to no risk of concussions or sprains, swimming is an ideal choice for children of all ages. The soothing waters not only provide excellent exercise but also enhance overall coordination and cardiovascular health.
RELATED: Top 10 SAFEST SPORTS for all ages: fun and low-risk activities.
9. Table tennis − fun and minimal risk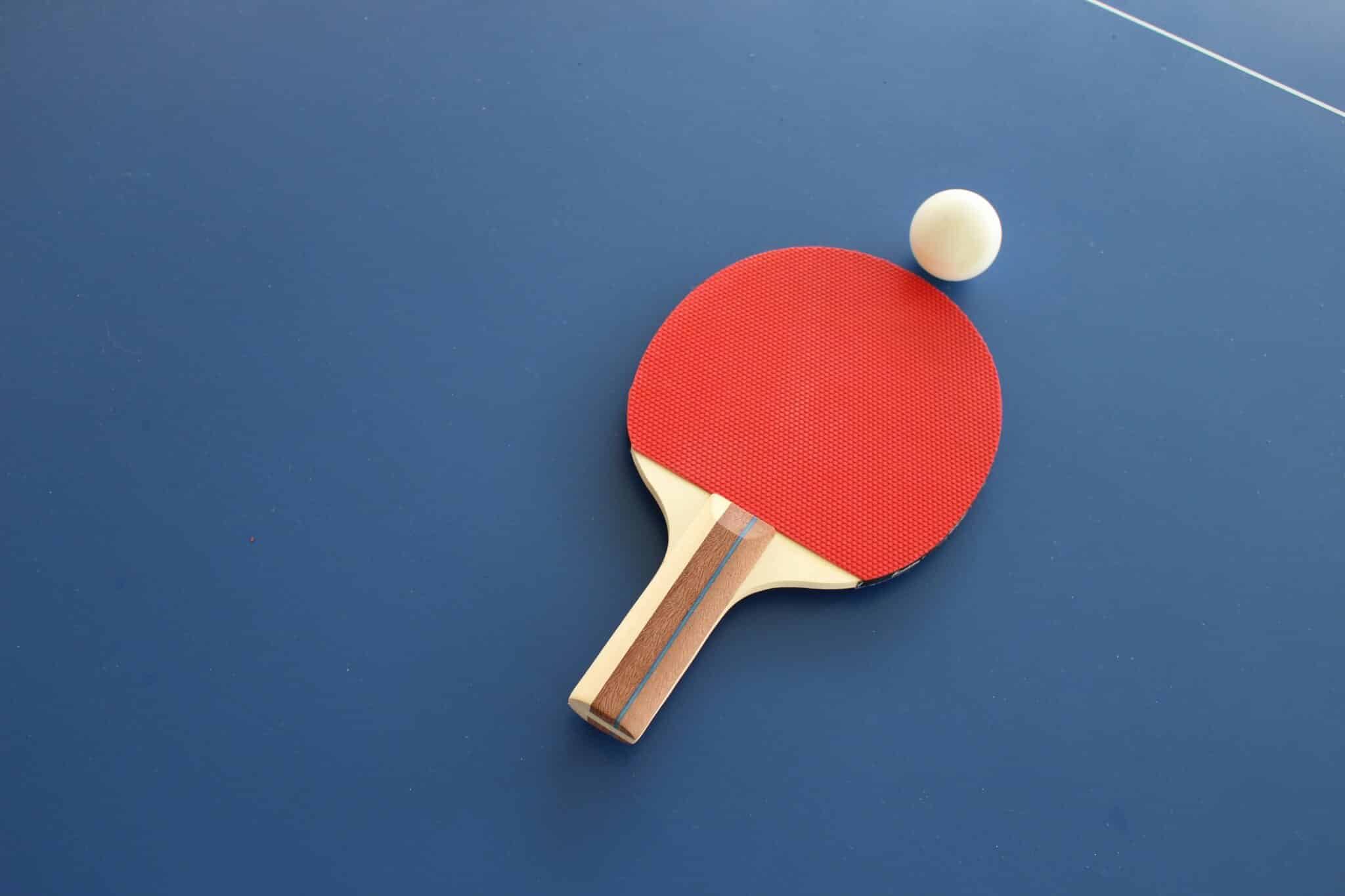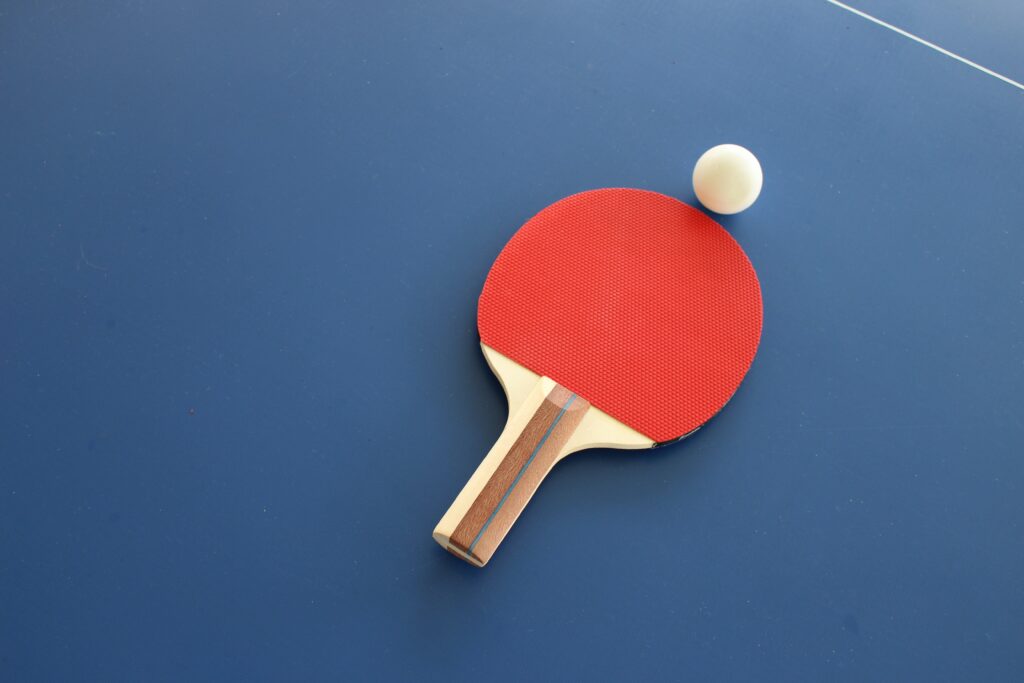 Who doesn't enjoy a lively game of table tennis? Also known as ping pong, this sport offers a world of fun while posing minimal risk.
Table tennis is the perfect choice for kids as it also helps them with hand-eye coordination and motor development.
The fast-paced yet non-contact nature of this sport keeps young athletes engaged, improving their reflexes and hand-eye coordination without the worry of severe injuries.
8. Gymnastics − lots of benefits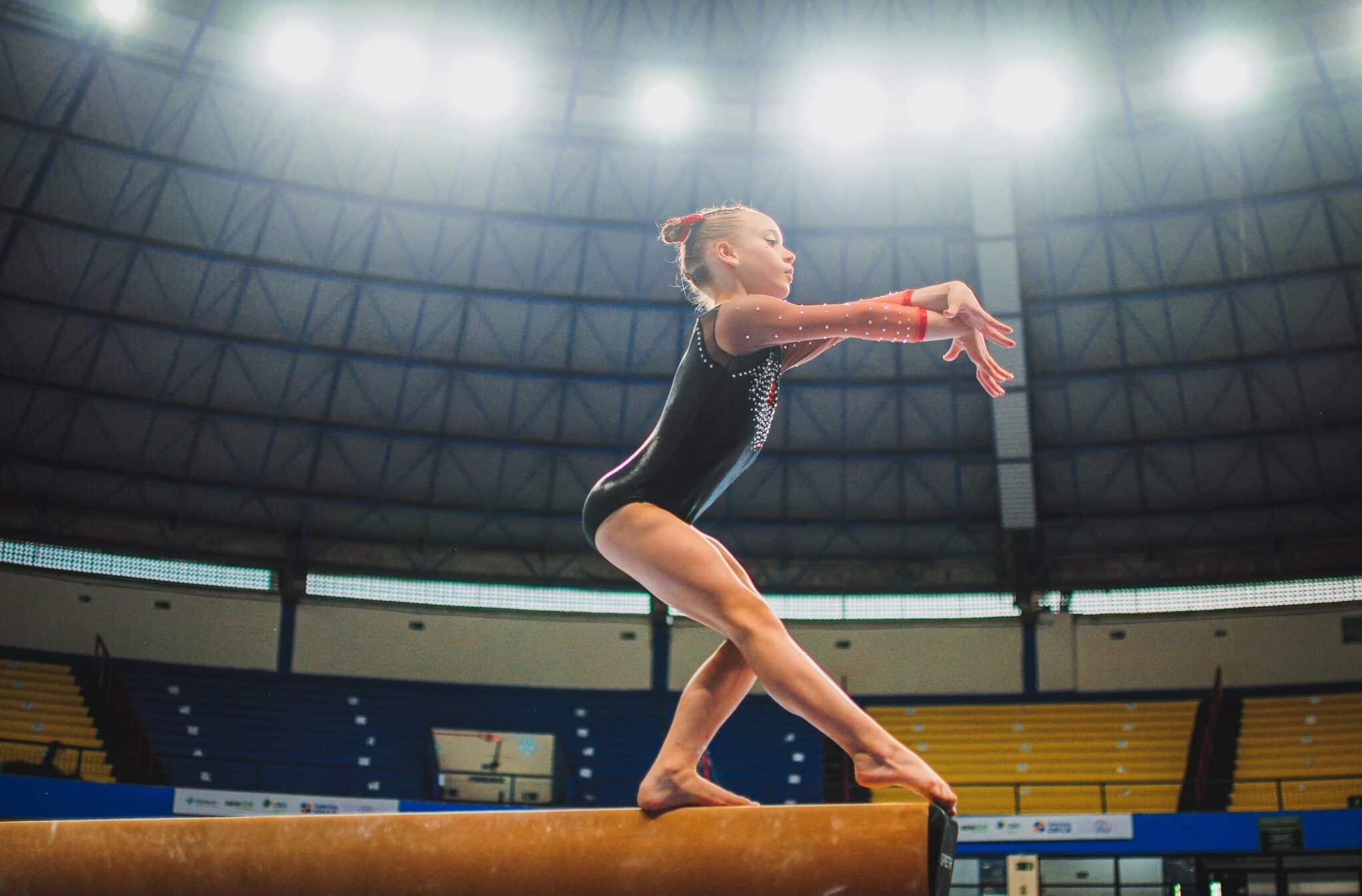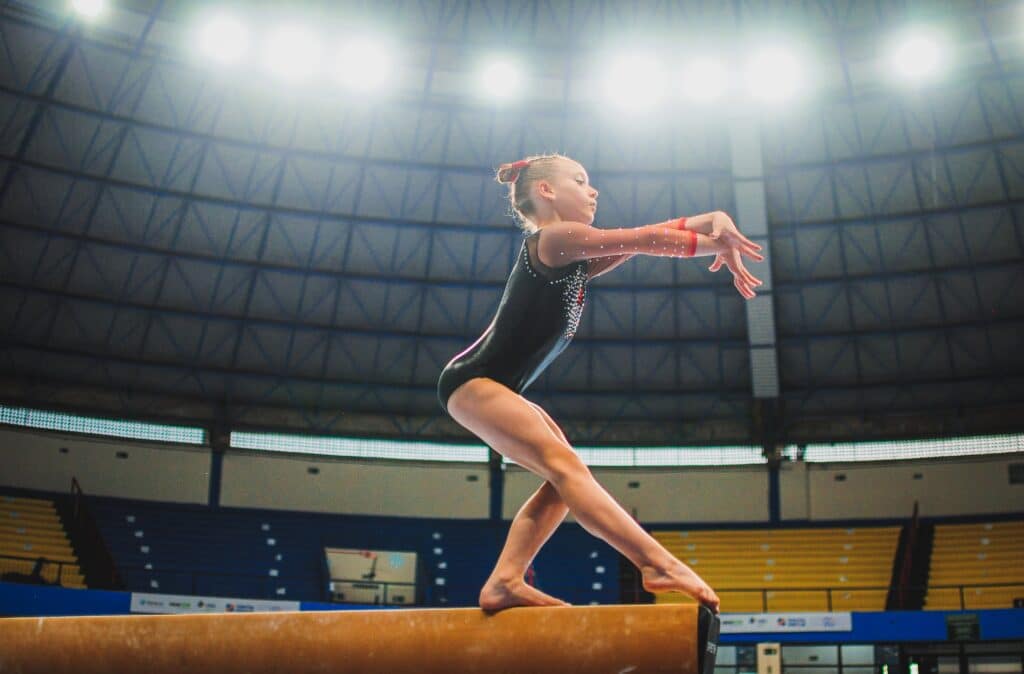 The grace, flexibility, and discipline instilled by gymnastics are unmatched. It's a sport that offers physical benefits and valuable life skills.
When taught with proper supervision, gymnastics becomes remarkably safe. Coaches focus on ensuring that young athletes learn and practice safely, reducing the risk of injuries associated with this sport.
Gymnastics is about control, technique, and precision, making it one of the safest sports for kids willing to plunge into the world of tumbling, balancing, and soaring through the air.
7. Golf – one of the safest sports for kids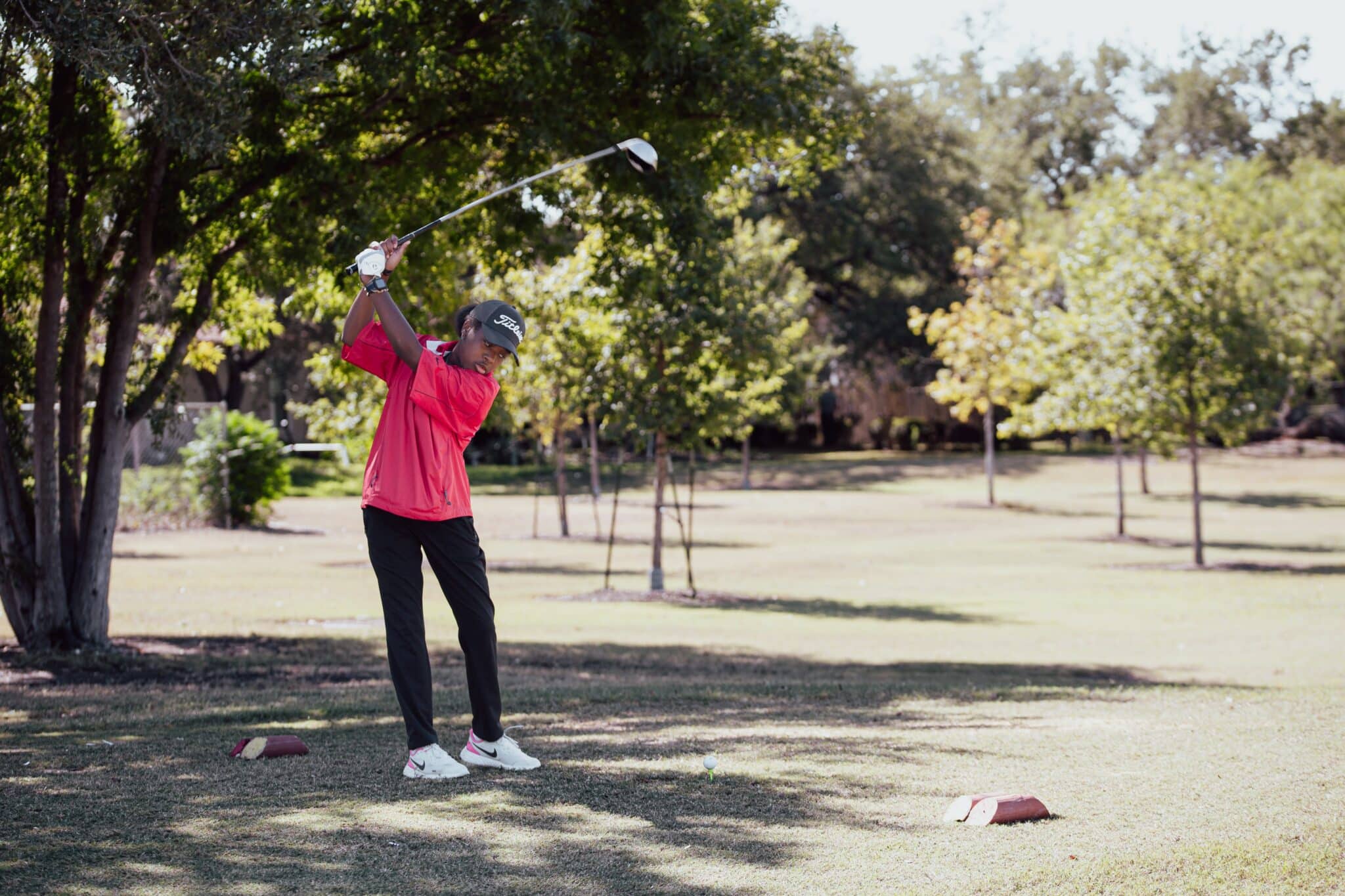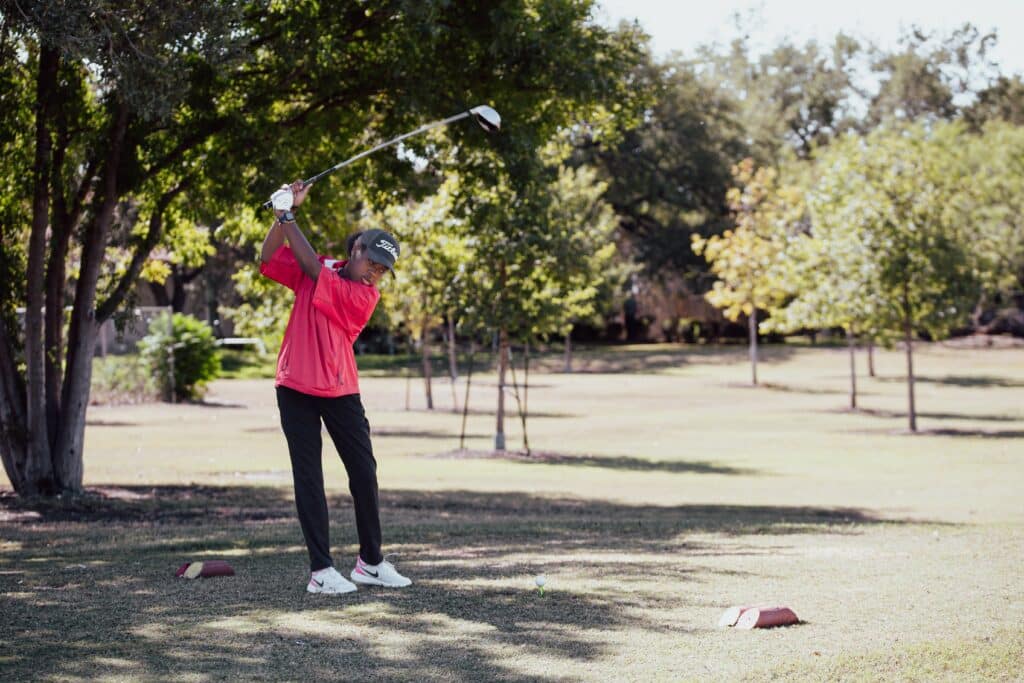 When you're considering sports to get your kids involved in, golf might not be the first one that springs to mind. However, it's a very safe and enjoyable option for young enthusiasts, especially teenagers.
Golf is a low-impact sport that encourages patience, focus, and precision. It's a sport where young people can develop their skills at their own pace. The risk of injuries is minimal, and being outdoors while you play promotes relaxation and concentration.
6. Badminton − a fantastic choice for kids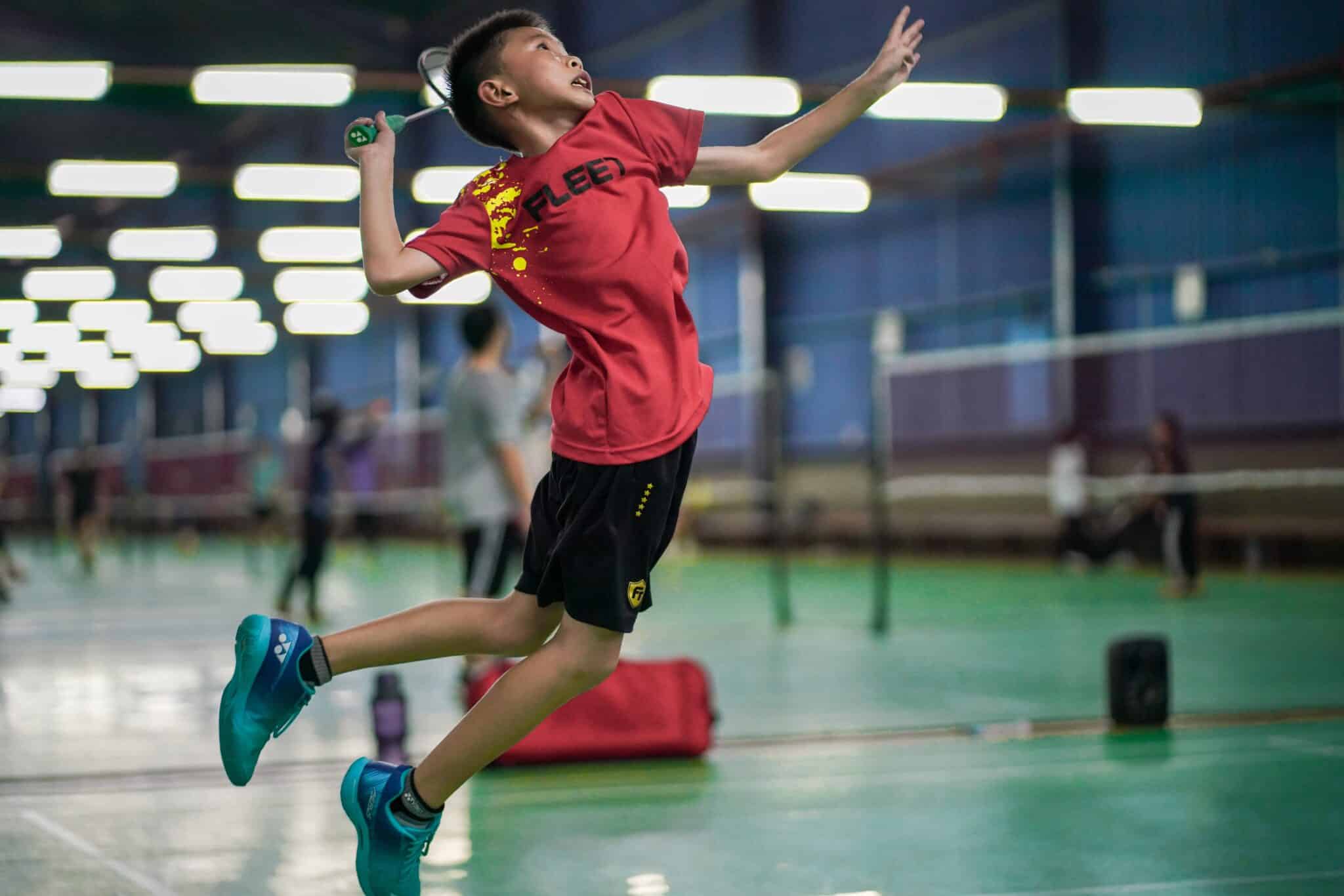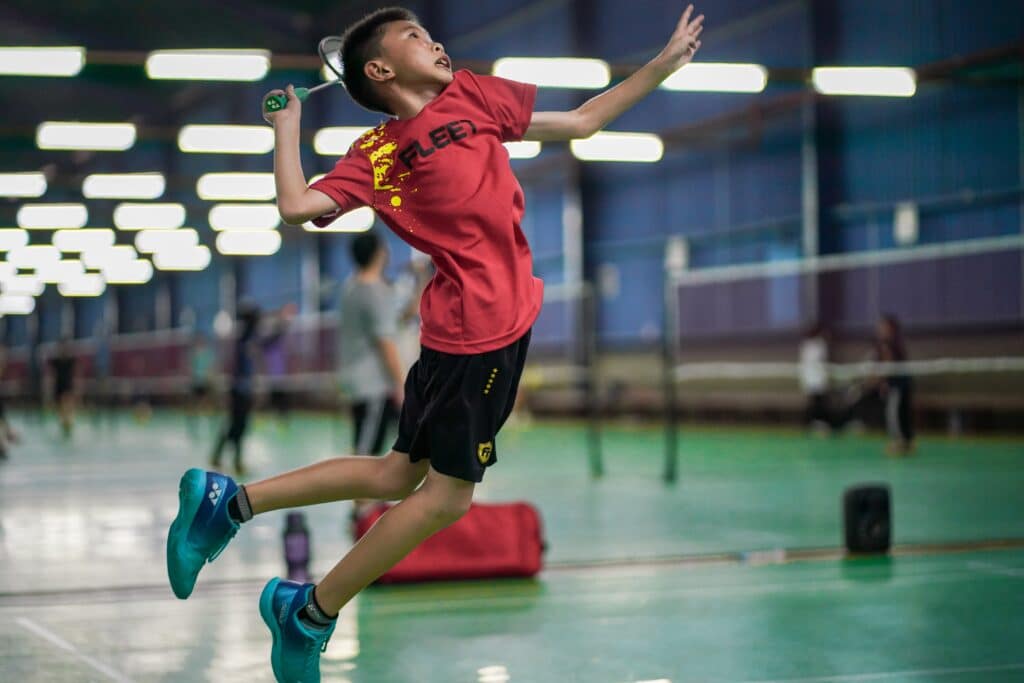 The graceful shuttlecock game of badminton is a fantastic choice for kids looking for a low-risk, high-fun sport.
The sport's non-contact nature reduces the risk of concussions and sprains. Badminton requires agility, quick reflexes, and teamwork, all while keeping the injury rate remarkably low.
5. Volleyball − following safety guidelines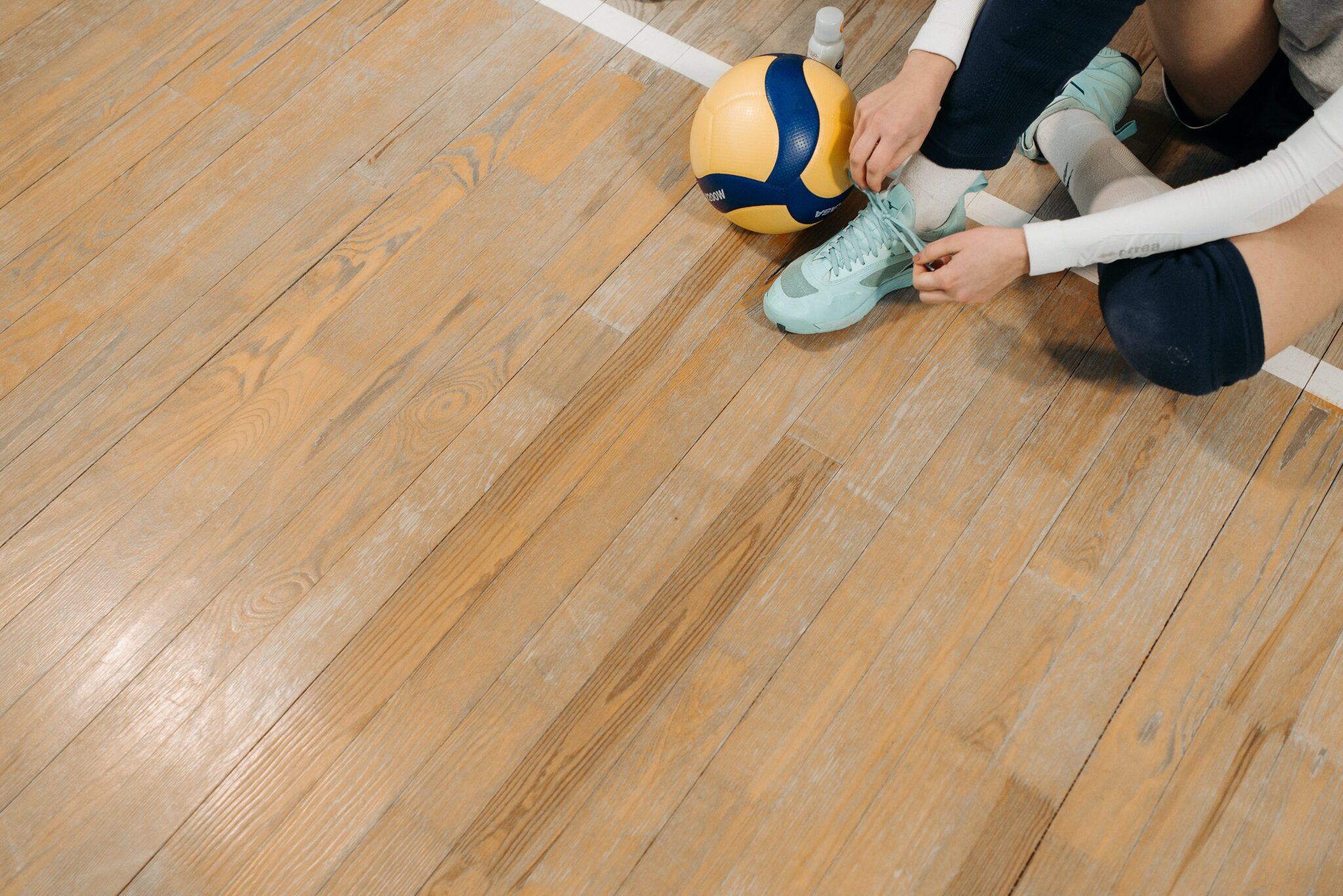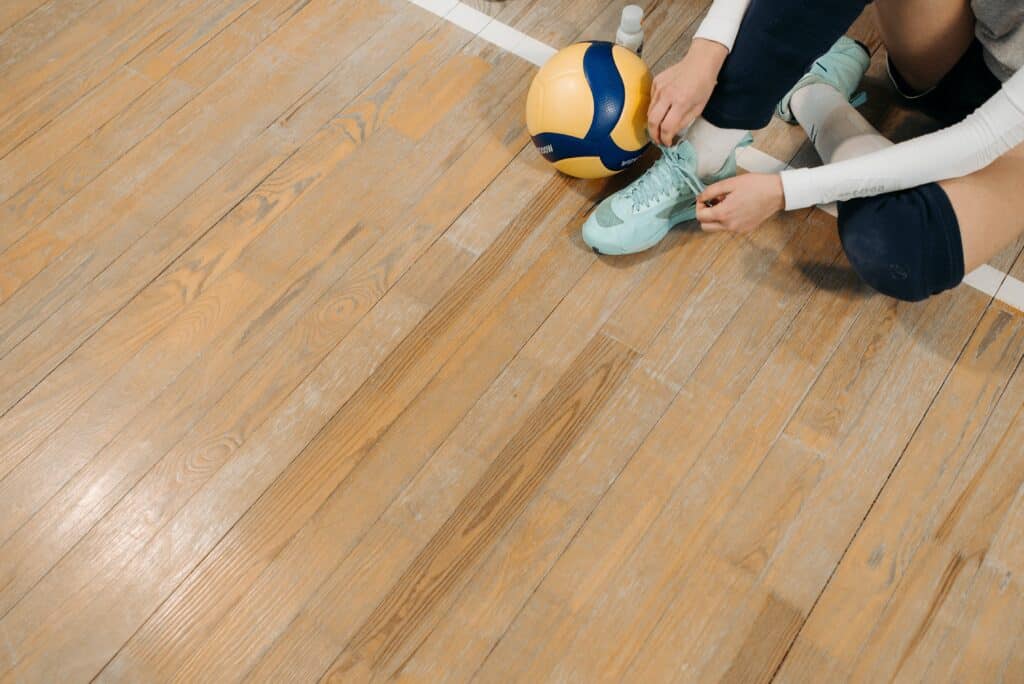 Volleyball is another safe and enjoyable sport for children. This non-contact team sport focuses on cooperation, communication, and skill development.
With proper guidance and coaching, kids can enjoy the game while minimising the risk of injuries like ankle and knee sprains.
The use of proper techniques and padding when needed can further reduce injury rates. Volleyball is a fantastic way for kids to learn the value of teamwork and sportsmanship.
4. Tennis – one of the safest sports for kids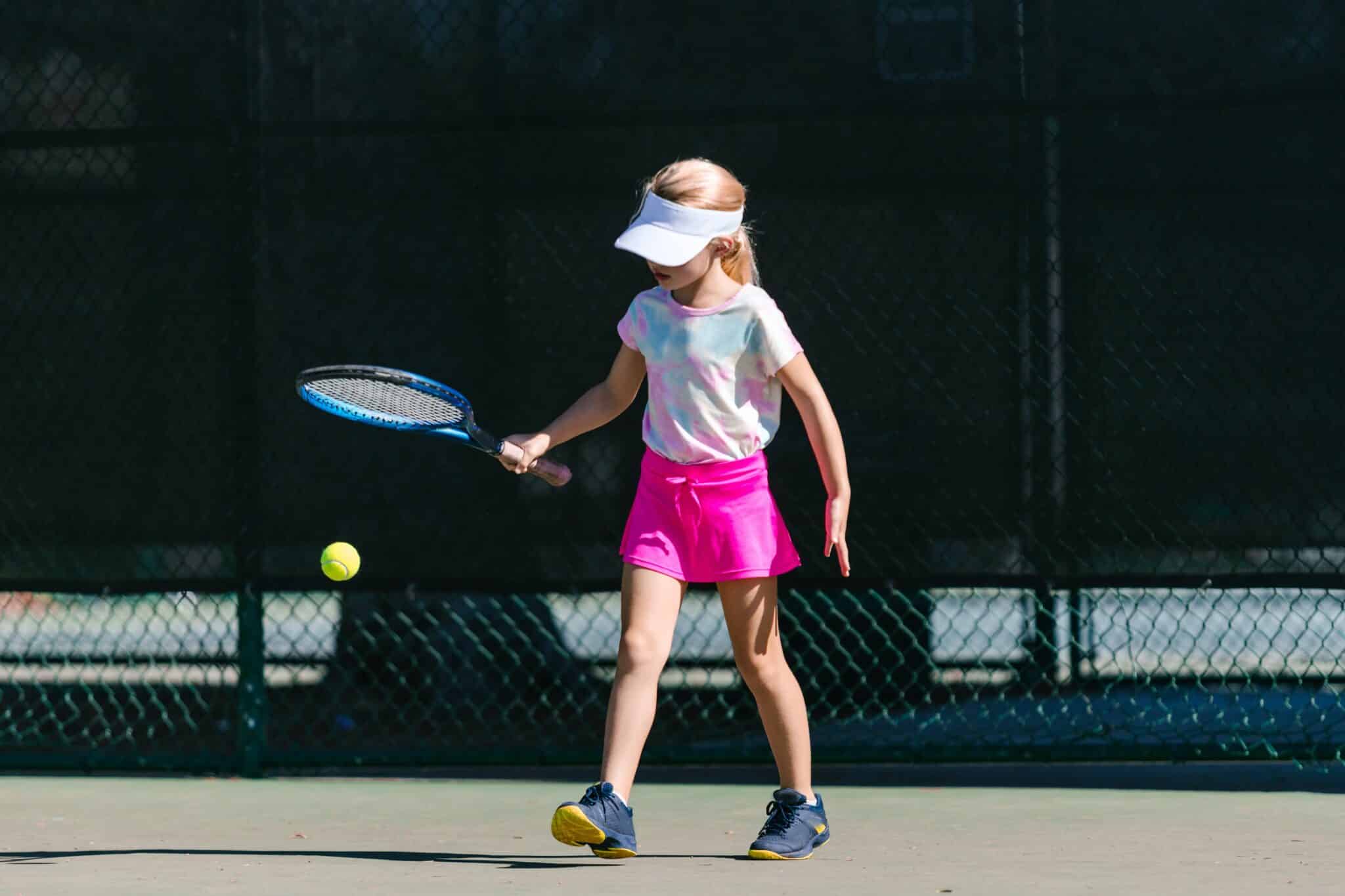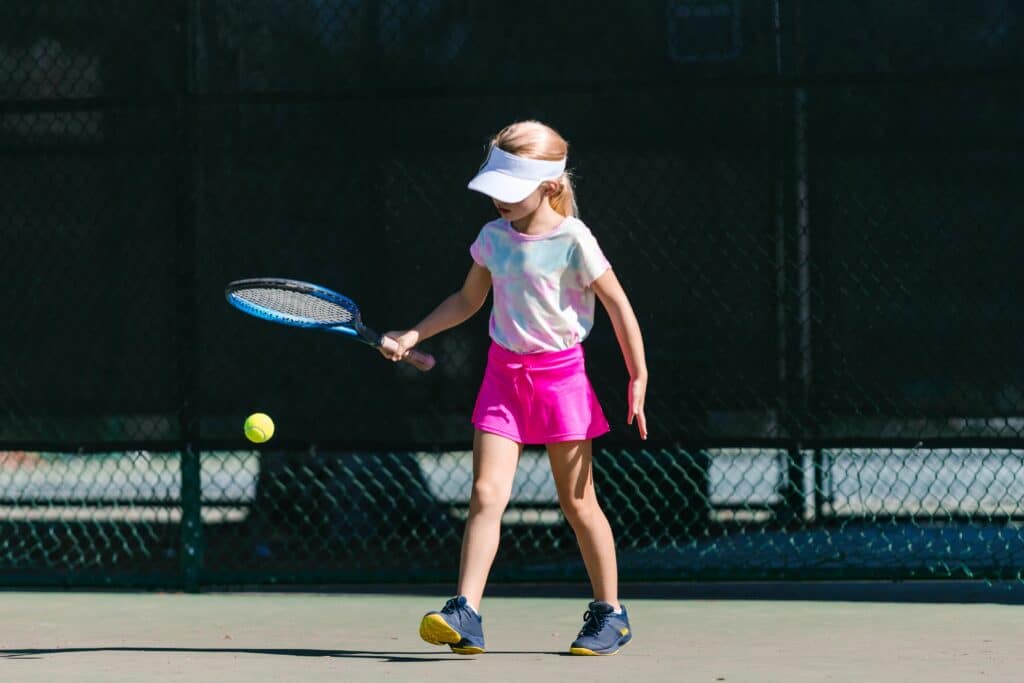 Tennis is a sport that helps kids with agility, finesse, and strategy. It's not only fun but also one of the safest sports for kids. With padded rackets and a lack of physical contact, the risk of injury is remarkably low.
Tennis offers a fantastic opportunity for children to develop their hand-eye coordination and overall fitness levels. Proper coaching ensures that young athletes play safely and enjoy the sport to the fullest.
READ MORE: The 5 SAFEST SPORTS for beginners to kickstart their fitness.
3. Cross-country running − safety in running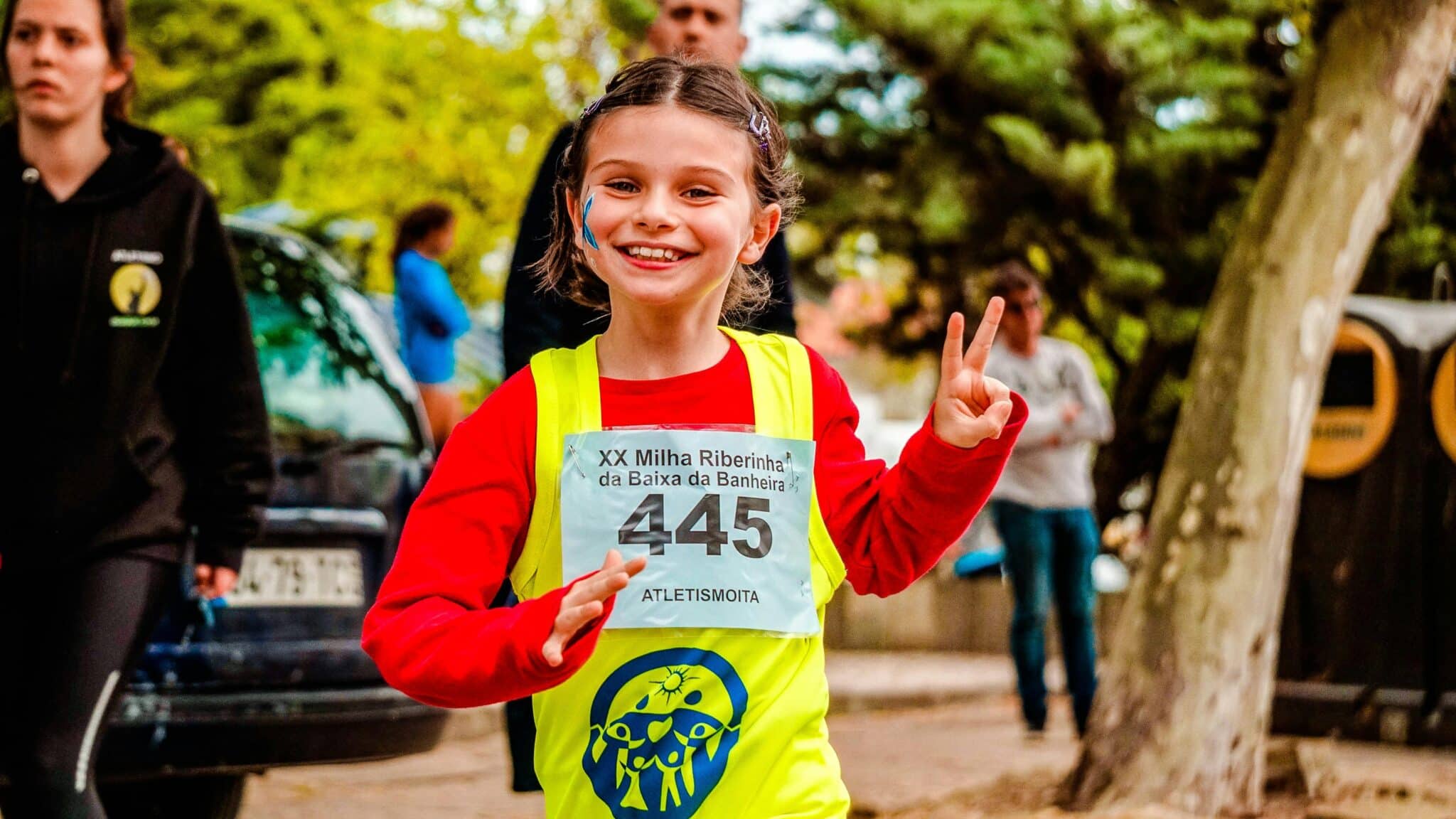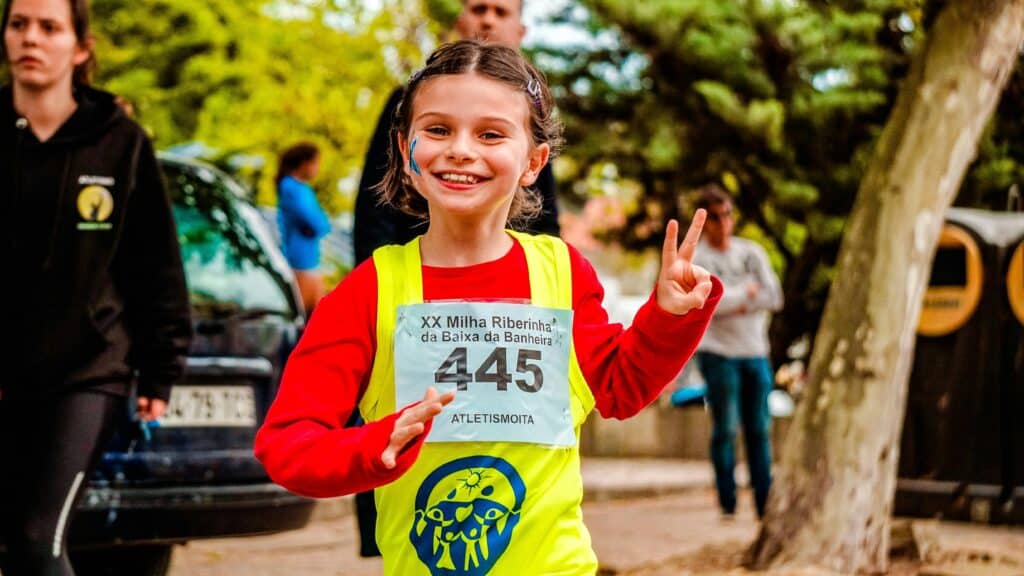 Cross-country running is a sport for kids who prefer the great outdoors. It involves long-distance running and presents fewer risks of strains and sprains compared to sports with sudden, high-impact movements.
The focus here is on stamina and endurance, making it an excellent choice for children who enjoy running without the aggressive nature of other sports.
2. Rounders − a classic kids game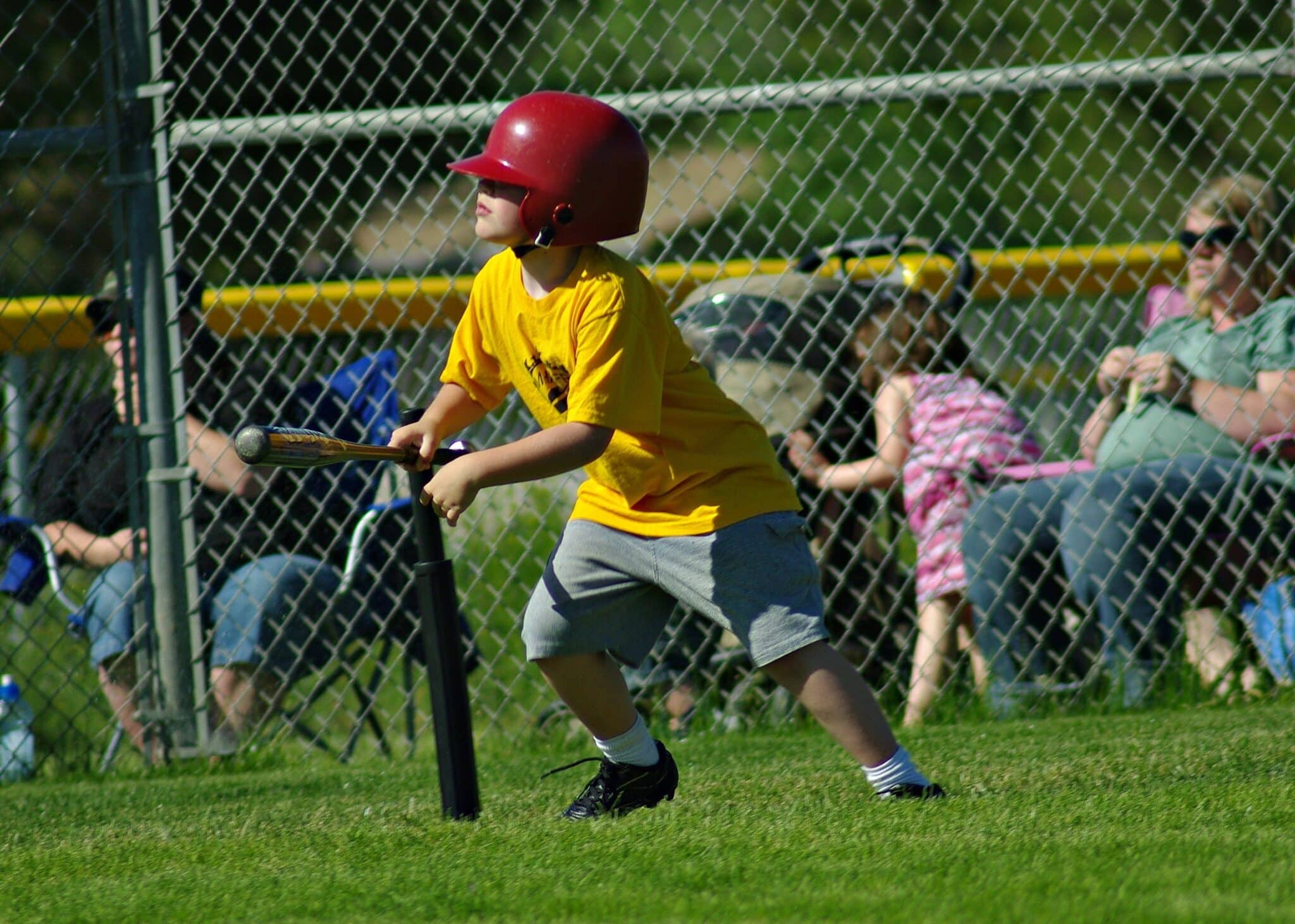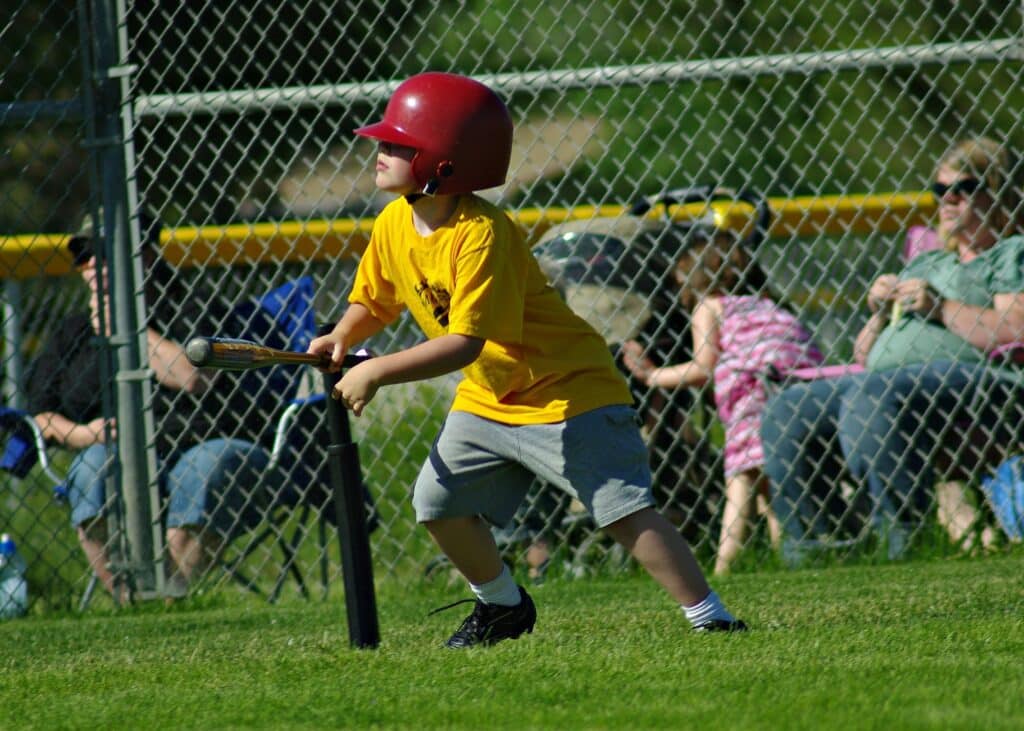 Rounders is a social sport that encourages teamwork and cooperation, making it a perfect choice for kids who thrive in being part of a team and also like sports that involve a little competition.
The non-contact nature of the sport, along with the use of soft equipment, ensures that the risk of concussions or sprains is quite low. Rounders is a delightful option for kids to enjoy during a day out in the park or at school.
1. Basketball − a low-impact sport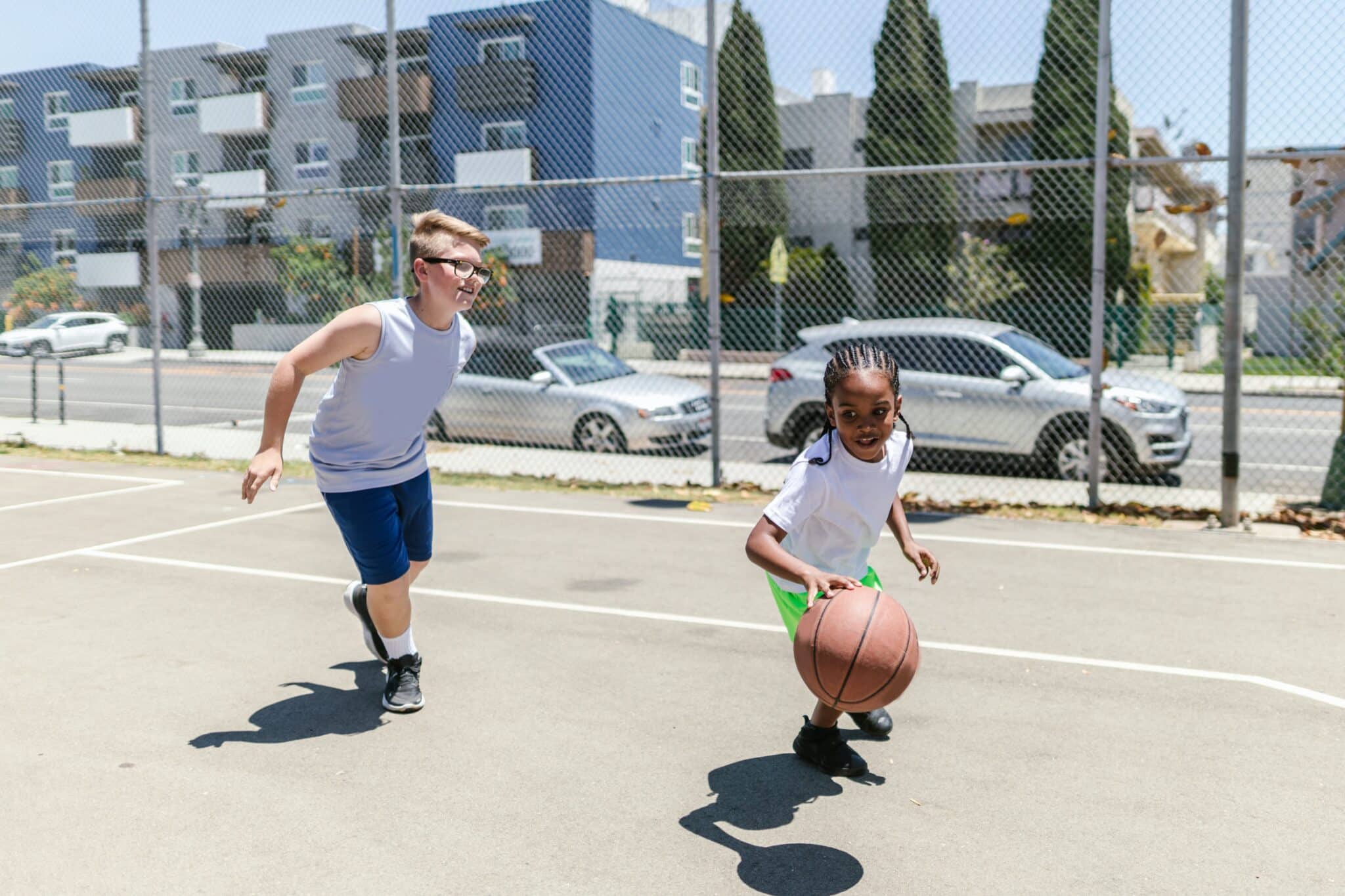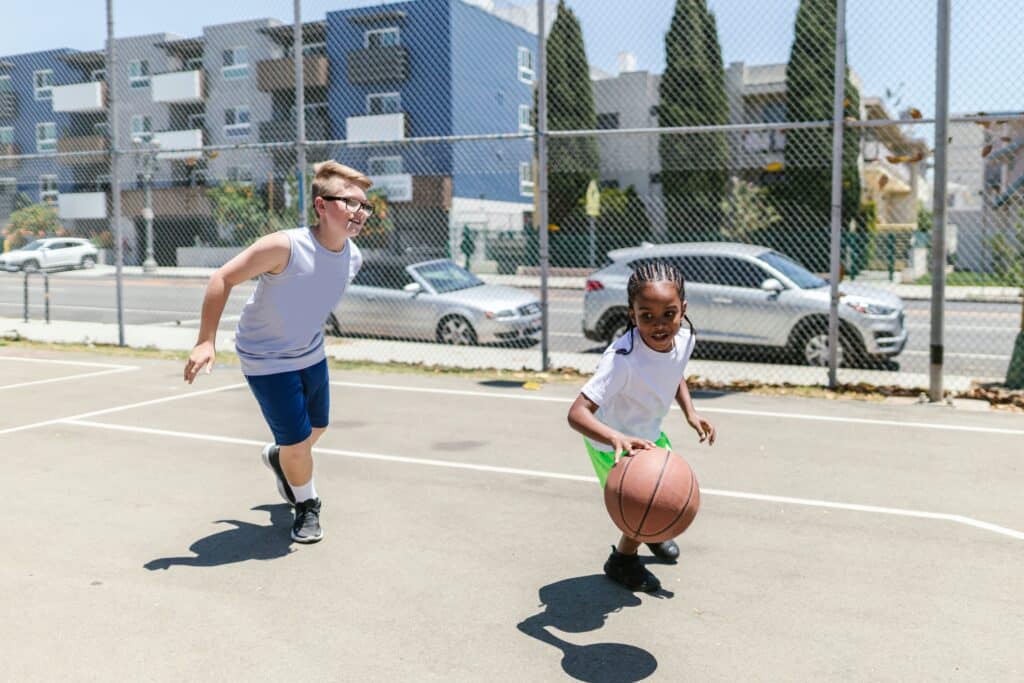 Closing out our list of the top ten safest sports for kids is basketball. While it may involve some contact, it's generally not high-impact, especially at youth level.
Injuries are largely preventable with the right coaching and protective gear, such as mouthguard.
Basketball promotes agility, teamwork, and cardiovascular fitness. It's a popular sport among kids and teens and encourages fair play and sportsmanship.
UP NEXT: 5 SPORTS with LOW INJURY rates for athletes.
Notable mentions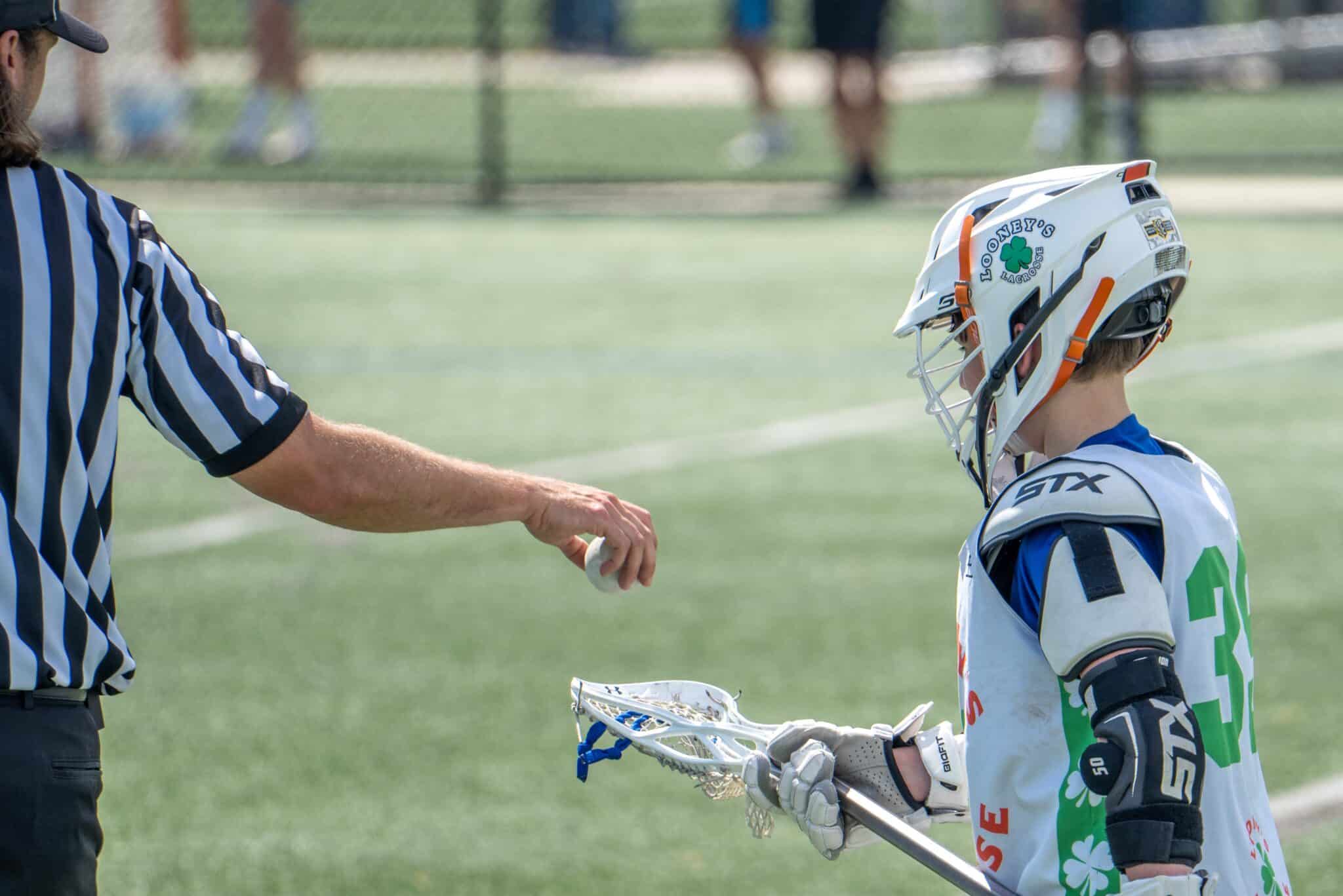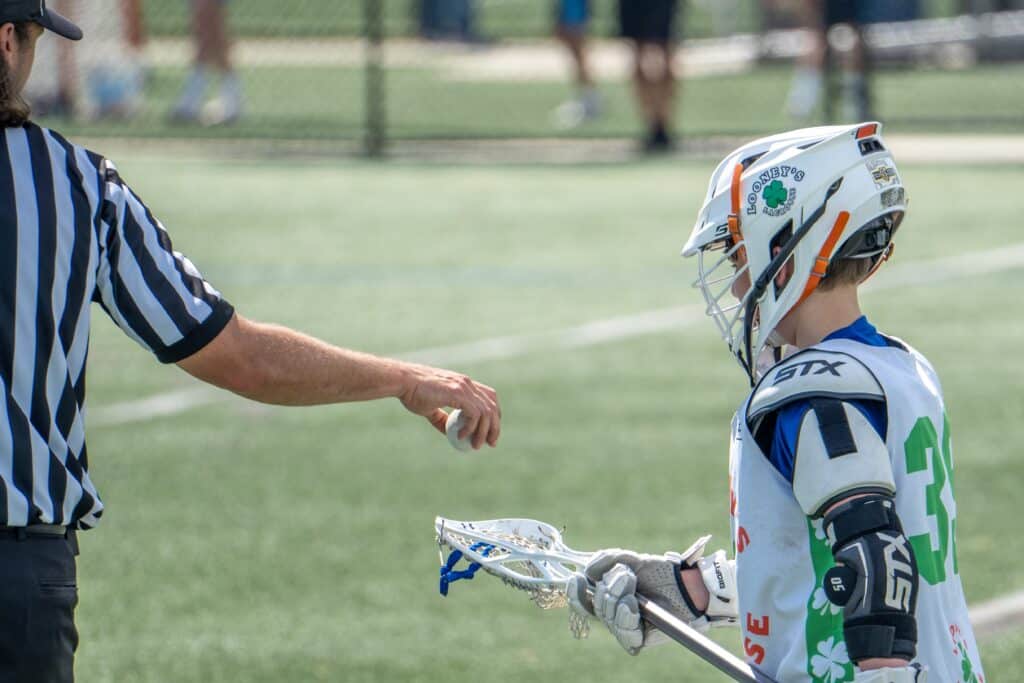 Lacrosse: Coaches and players are increasingly aware of the importance of protective gear, including helmets, which reduces the risk of head injuries. Lacrosse offers an exciting mix of skills and strategies that can keep kids engaged and active.
Softball: Softball is similar to baseball but with a larger, softer ball, making it a safer choice for kids. Coaches prioritise teaching proper throwing and catching techniques to avoid overuse injuries.
Your questions answered about the safest sports for kids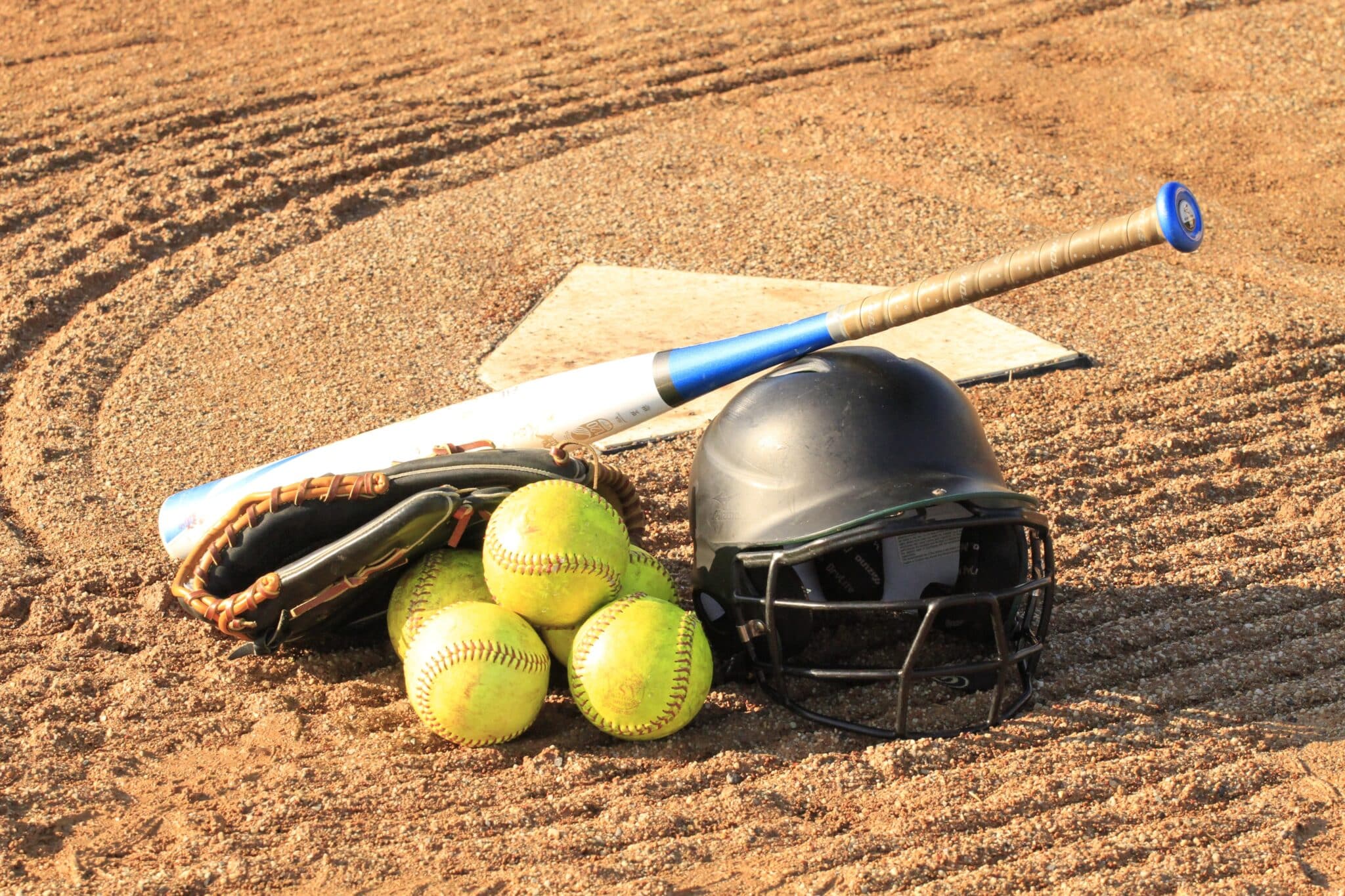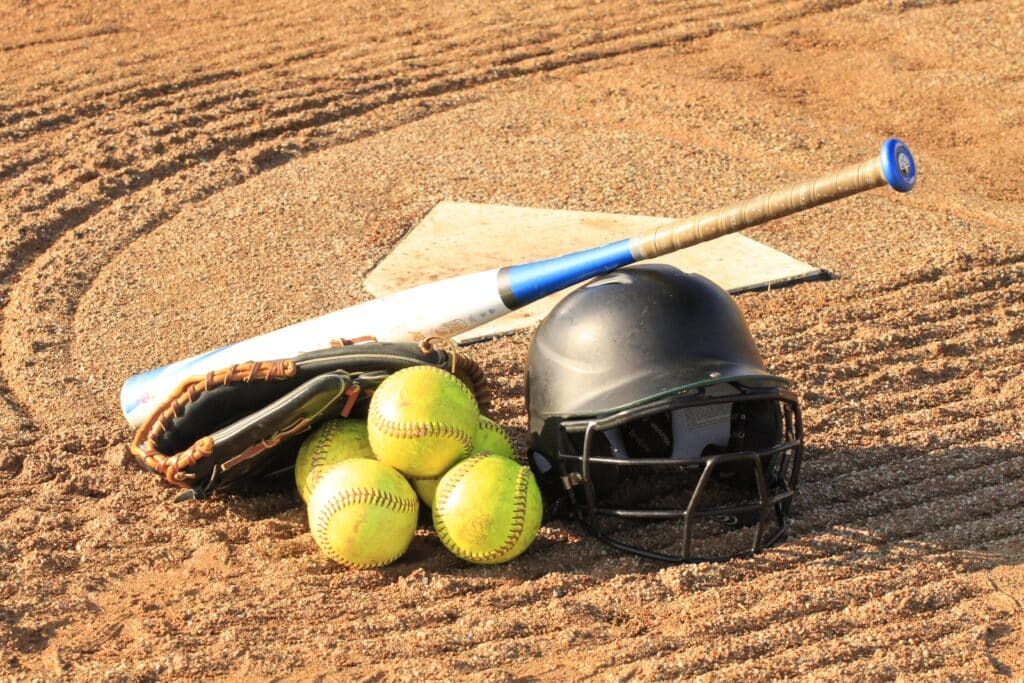 What is the safest sport for kids?
While few sports come without any risks at all, with proper attention from adults and safety equipment, badminton, table tennis, and swimming are some of the safest sports for kids.
What's the least dangerous sport?
Due to its lack of contact with light equipment, table tennis is perhaps the least dangerous sport as it has a very low record of sports injuries.
What is the best sport for non-aggressive children?
Golf, badminton, and table tennis are some of the most relaxed sports for non-aggressive children.
Legal Disclaimer
We cover articles relating to many activities. Some of our articles showcase gaming and gambling as activities. While we do not take money for bets or own any gambling venues, we feel it is important that our readers know the risks of such venues or sites that we may mention in our articles. Gambling involves risk. Please only gamble with funds that you can comfortably afford to lose. See our legal disclaimer for more info.