If you are fascinated by the underwater world, take a look at these rare and weird deep-sea species that will evoke your curiosity.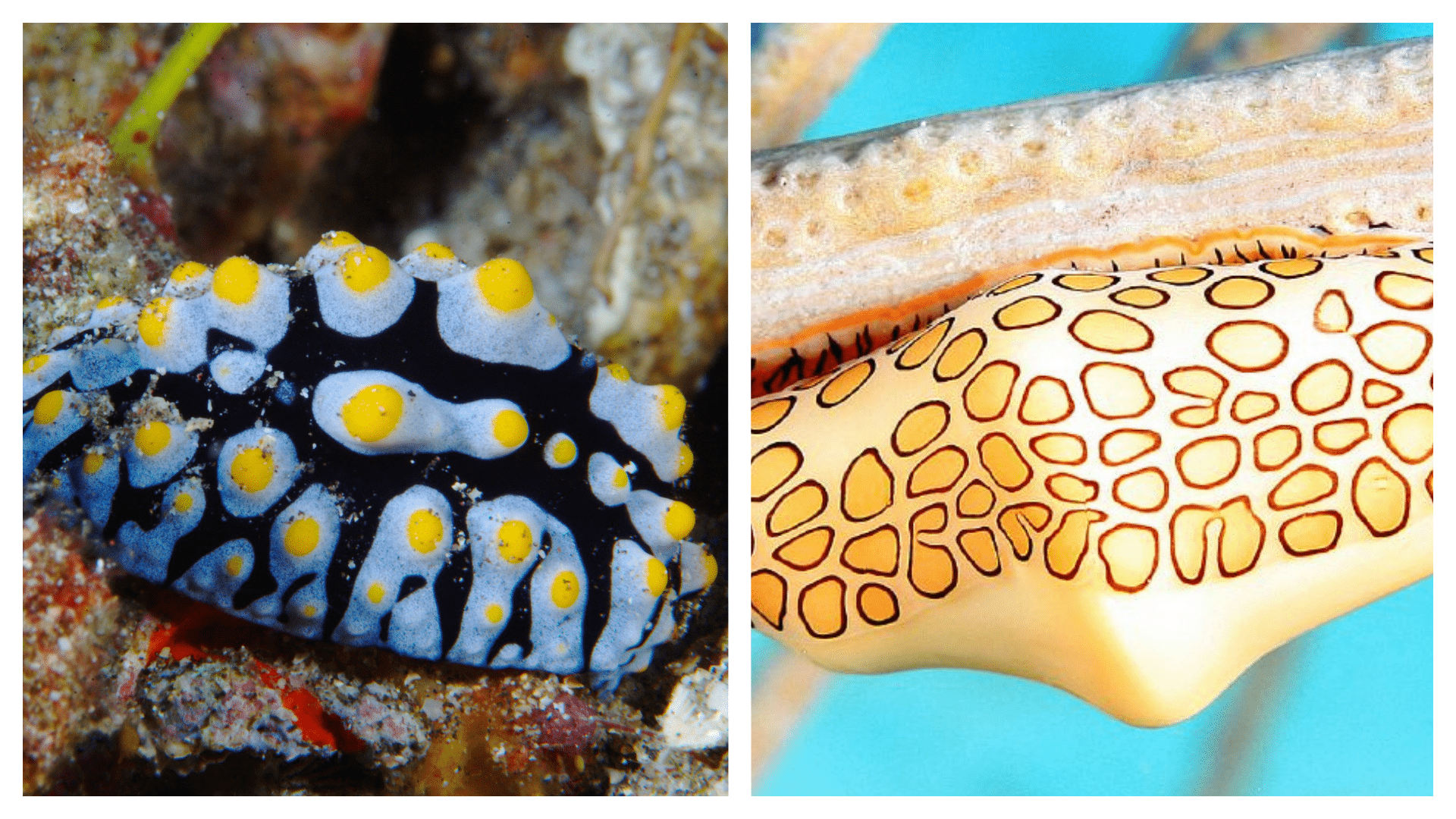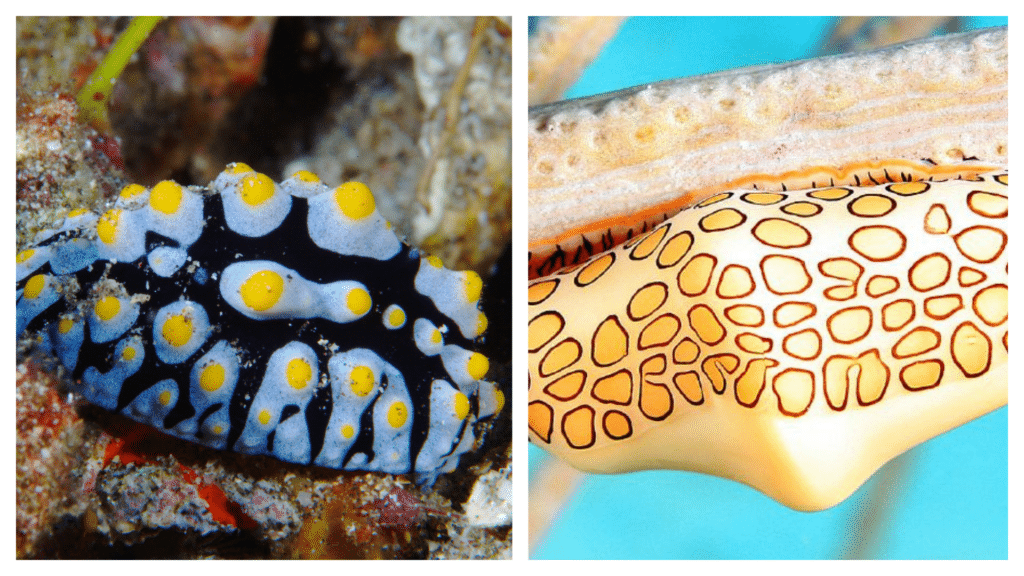 While we are all aware that the deep ocean holds a lot of mystery and is one of the most extreme environments on our planet, it's safe to say we don't know all the mysterious creatures that call it home.
Hidden in the depths of darkness are many fascinating species that continuously spark curiosity among divers and deep-sea enthusiasts. These bizarre creatures have evolved to adapt to their environment and face challenging conditions, which makes them remarkable.
While you may have heard of a few of these species, there are most likely a few that will come as a surprise since these are the rarest and the weirdest creatures you will find under the sea.
So, let us unveil the ten rarest and weirdest deep-sea species.
10. Deep-sea hatchetfish – the ability to blend in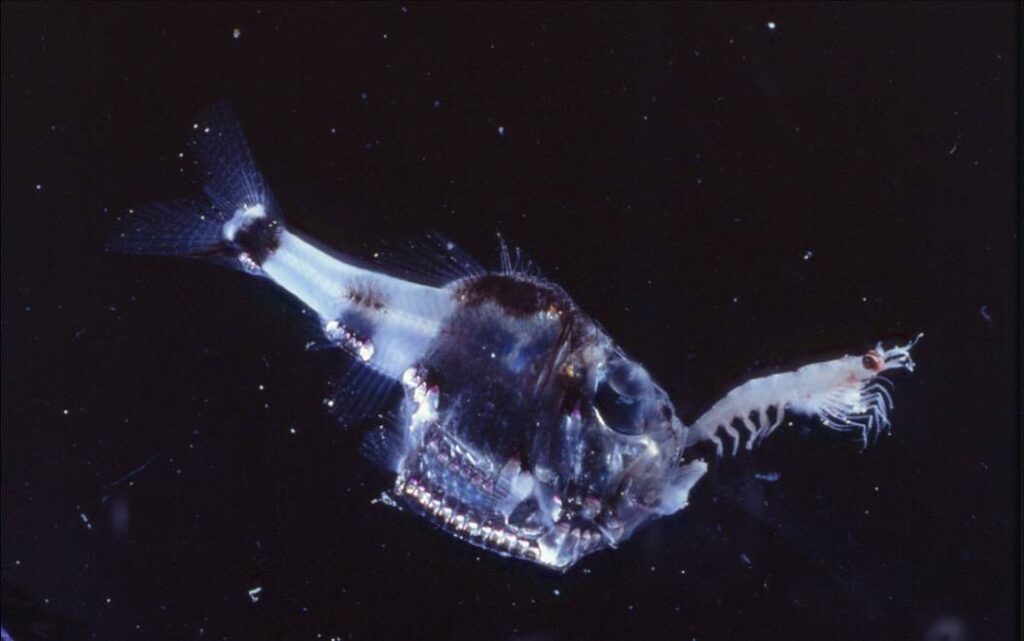 These weird and wonderful underwater creatures possess reflective scales that act like camouflage and can compress themselves to give them a flat shape. This is an incredible means of protection since it can blend in anywhere and cunningly catch prey and deter predators.
9. Bioluminescent octopus – a self-glowing species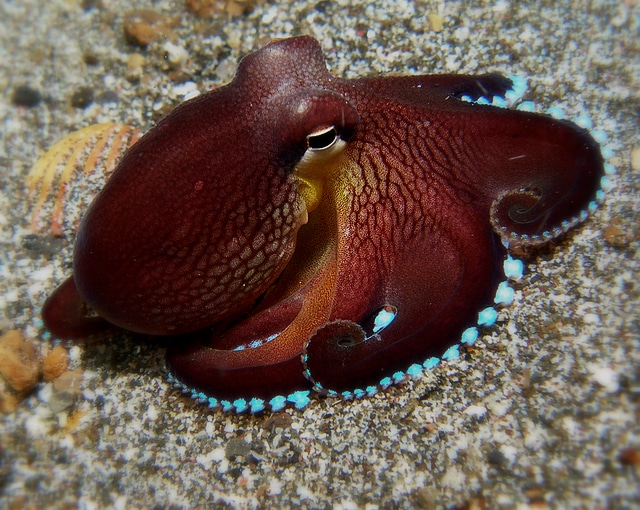 You've heard of bioluminescent fish, but have you heard of bioluminescent octopuses? This rare species can be found deep under the sea in the Gulf of Maine, USA. Its strange features allow it to glow, and it is one of the lesser-known octopuses on our planet.
8. Vampire squid – neither a squid nor an octopus
While it might sound like a scary underwater species, the vampire squid does not suck your blood, but instead survives on marine debris and small prey.
The interesting thing about this rare species is that scientists have declared it neither a squid nor an octopus. Rather, despite its name, it is a separate animal entirely.
7. Flamingo tongue snail – not your average snail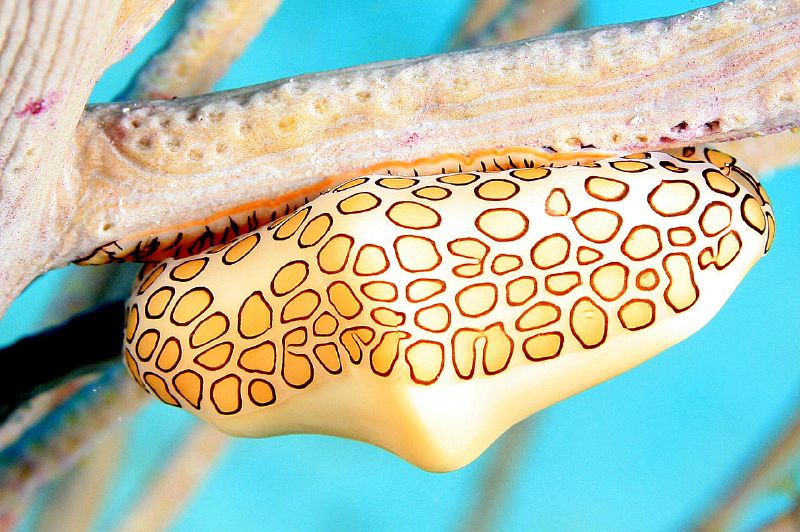 One of the rarest and weirdest deep-sea species is the flamingo tongue snail, known for its striking colour and its ability to poison predators. These unique snails incorporate chemicals from their prey, which help them protect themselves.
6. Red-lipped batfish – the fish with the pout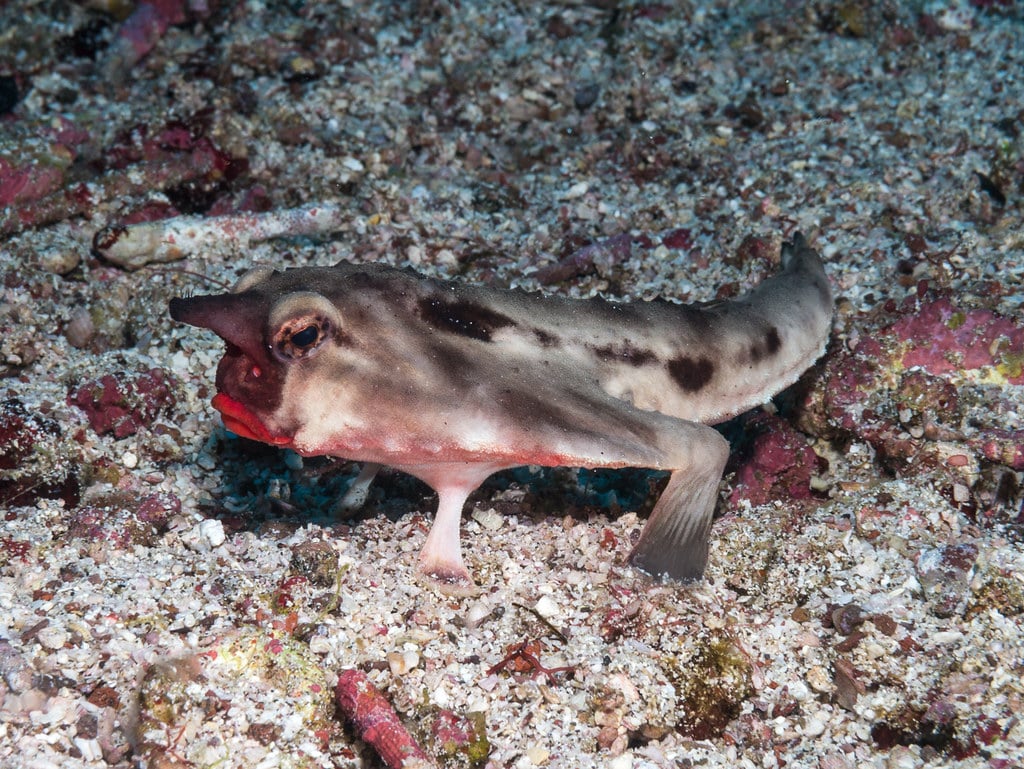 One of the rarest and weirdest deep-sea species has to be the red-lipped batfish, and if you see one, you will know why. These bizarre creatures live at the bottom of the sea, and they stand out mainly because of their bright red lips, which makes it look like they are wearing lipstick.
5. Frilled shark – a prehistoric beast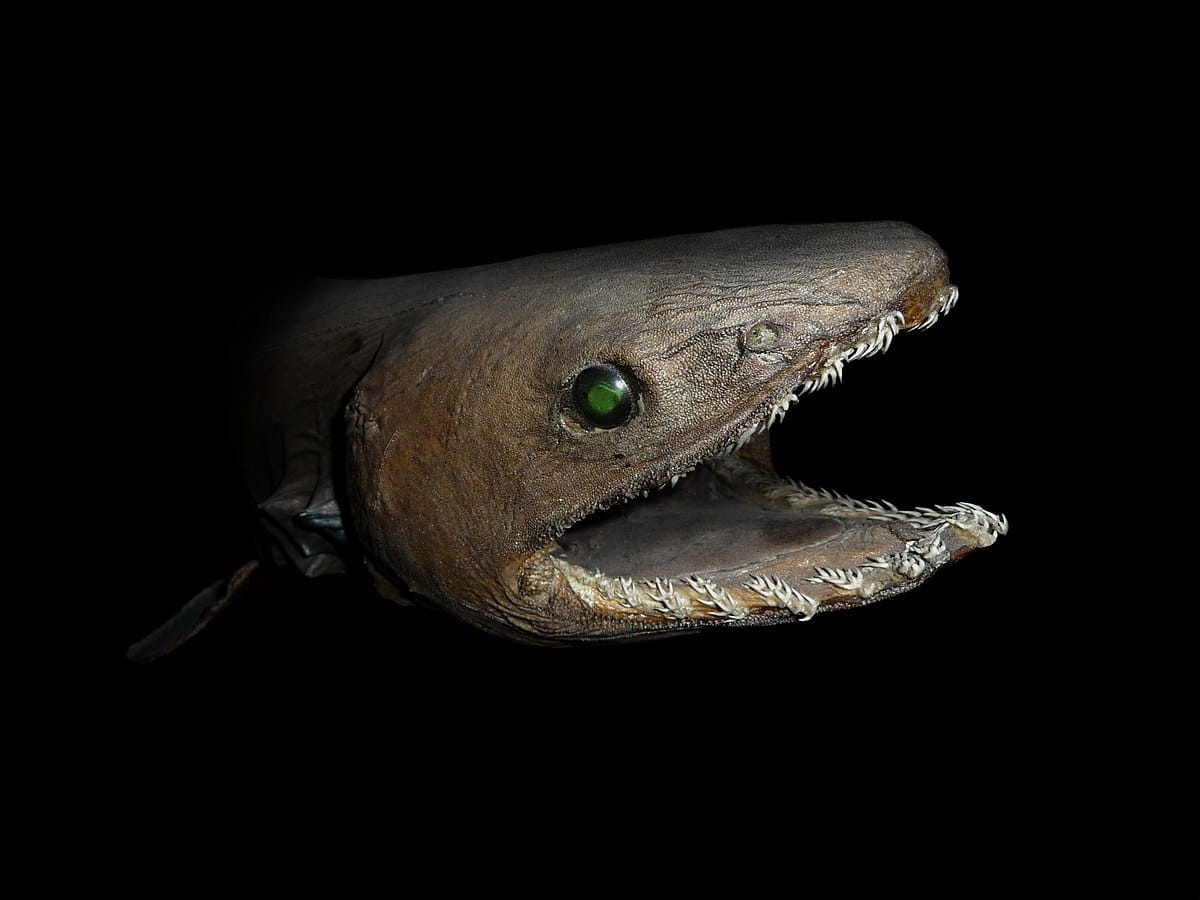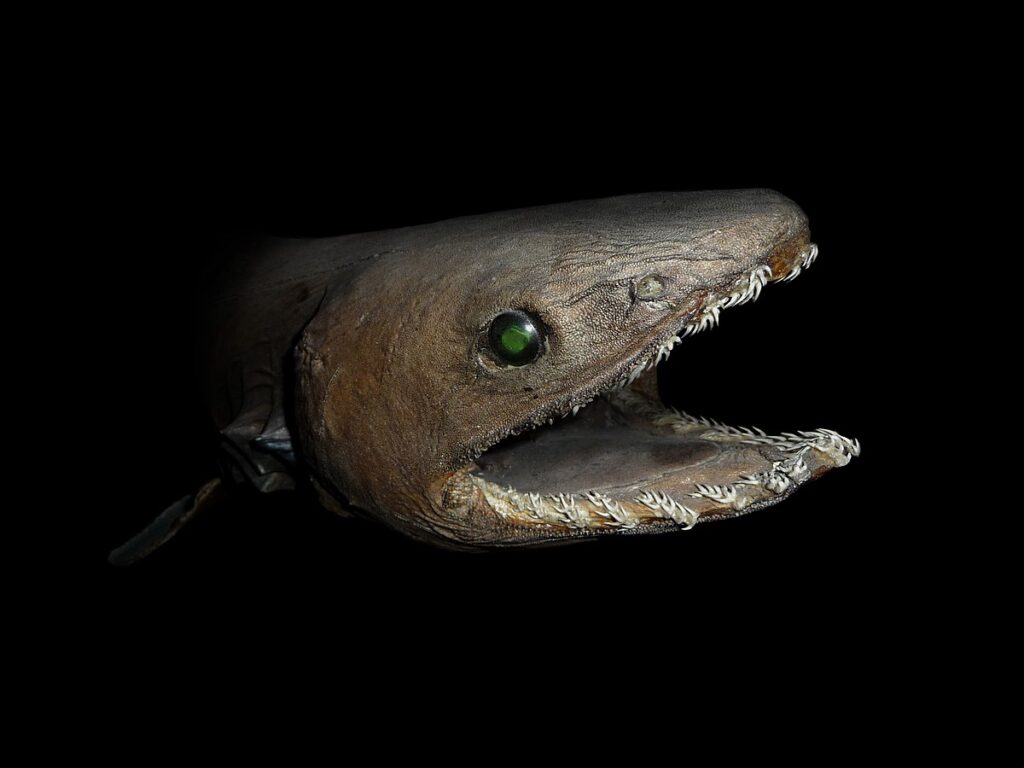 This extraordinary creature is one of the weirdest deep-sea species on Earth, and believe it or not, its roots date back 80 million years. It gets its name from its frilly appearance and can grow to seven feet (two metres) long, making this prehistoric species one of the most intriguing.
4. Squidworm – a recently discovered species
While this might sound like the title of a fantasy TV show, it is, in fact, a real-life deep-sea species that certainly looks like something from outer space.
Surprisingly, this species was only discovered in 2007 and has a long, slender body with multiple segments, making it one of the weirdest creatures on Earth.
3. Nudibranch – a multicoloured slug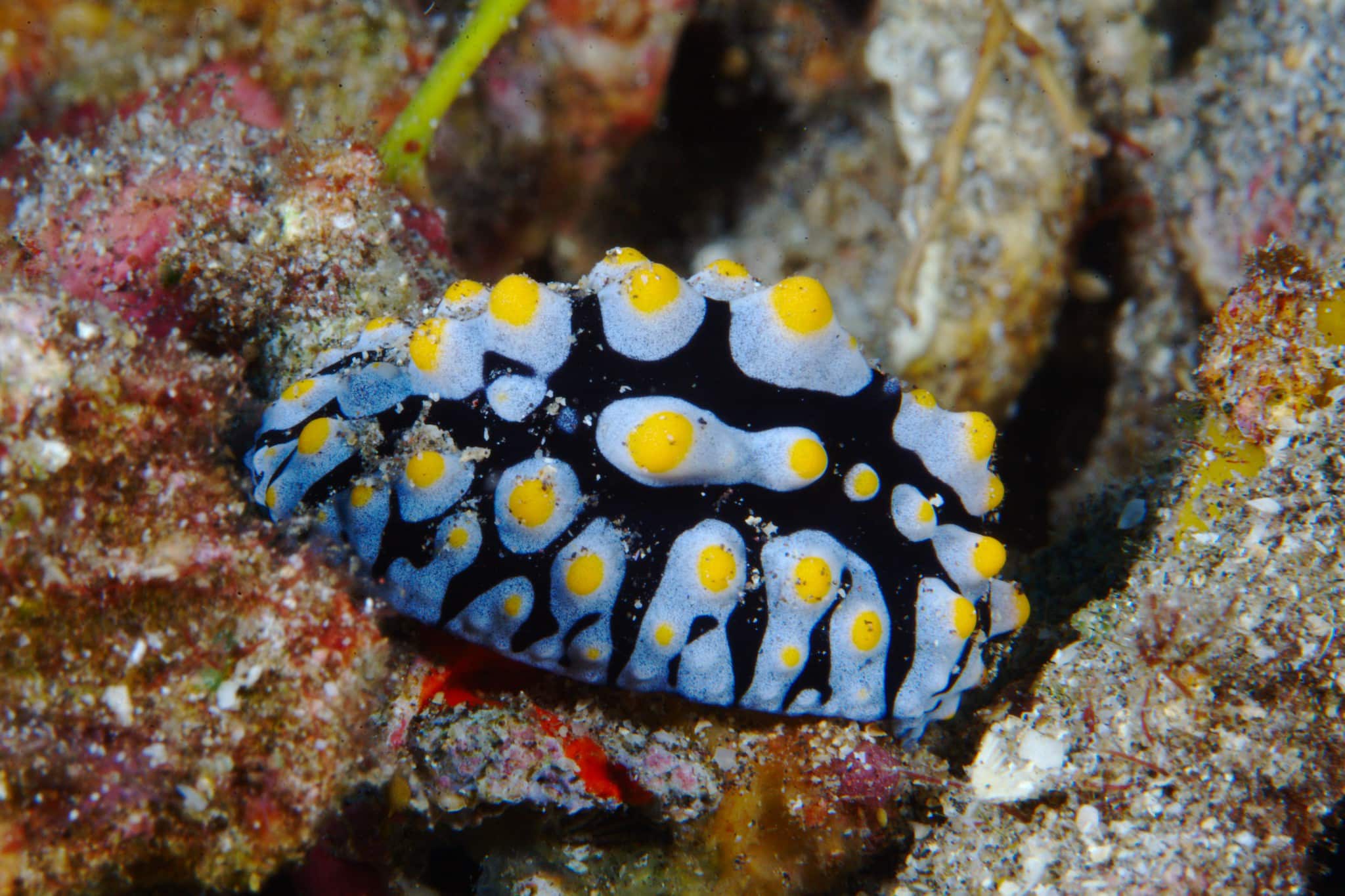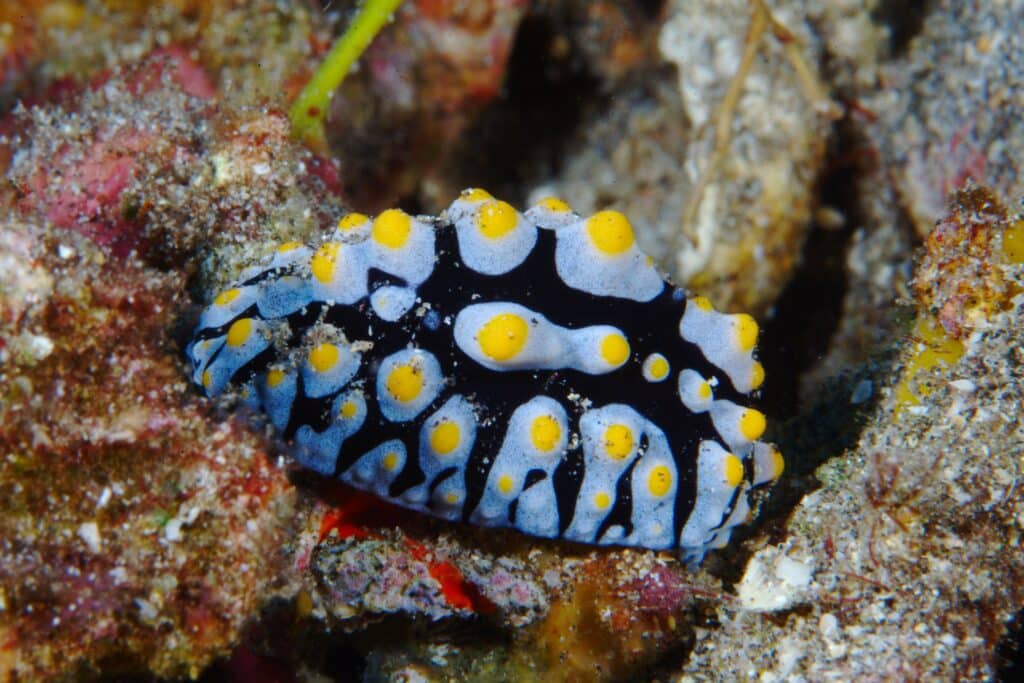 These sea slugs are fascinating sea creatures known for their vibrant colours. This strange species does not have a shell but instead protects itself with bright camouflage, which acts as a warning to predators. They can be found almost everywhere worldwide, so keep your eyes peeled.
2. Marrus orthocanna – a strange underwater species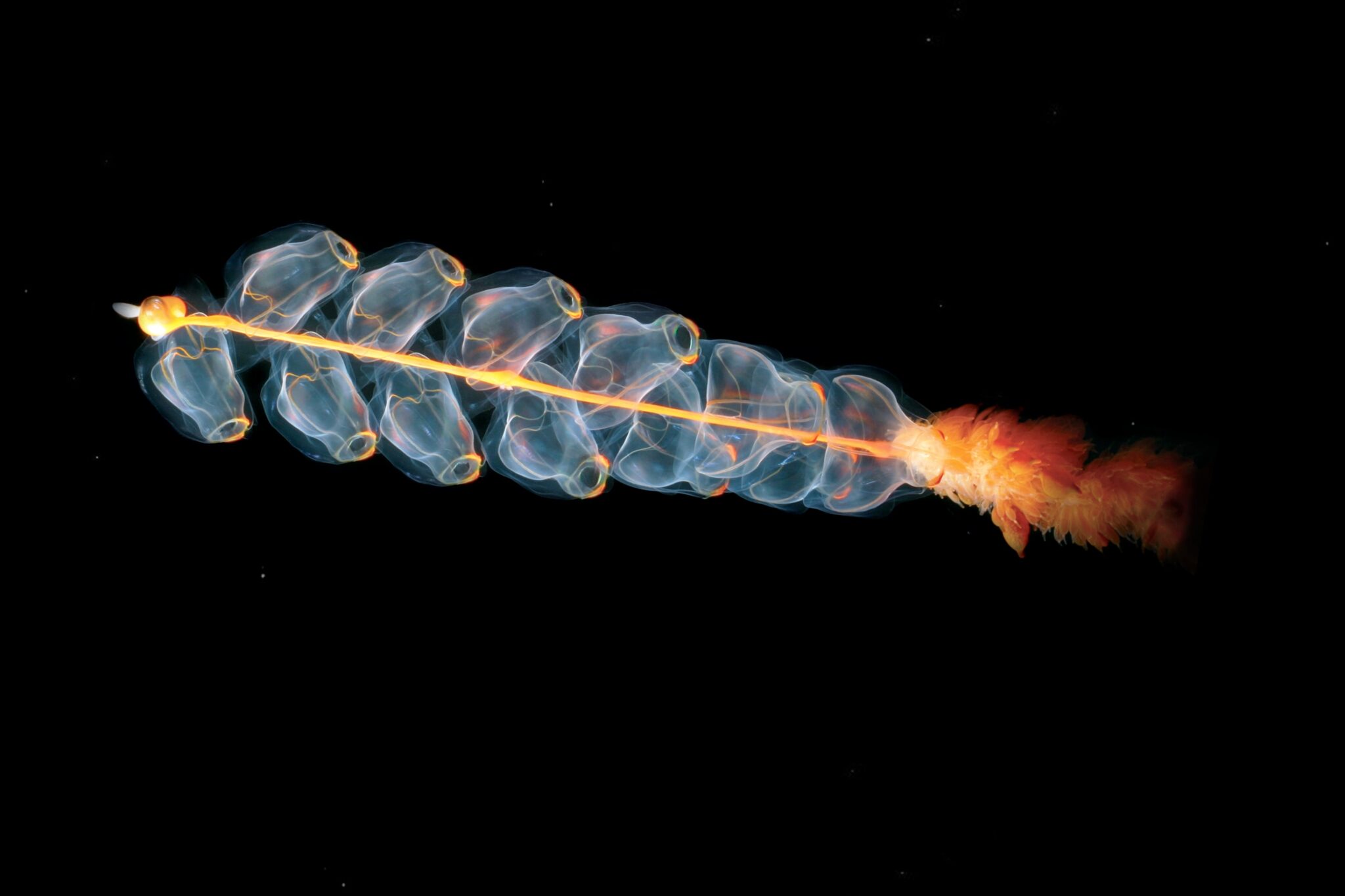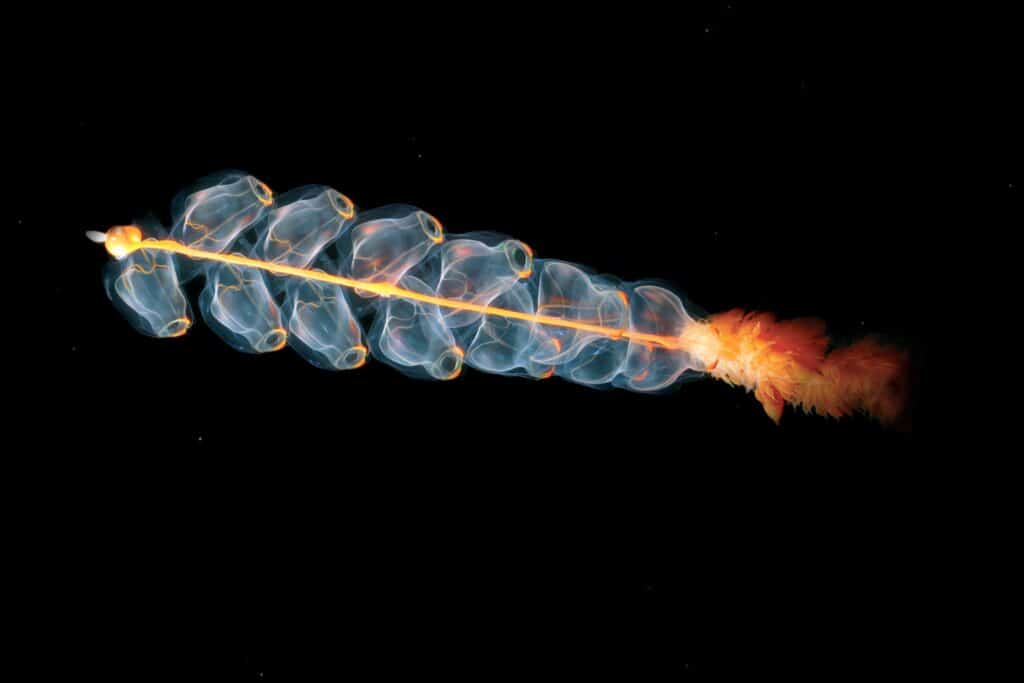 The marrus orthocanna is one of the rarest and weirdest deep-sea species, which you may not have heard of and most likely have not seen.
This fascinating creature lives in the deep waters of the Arctic Ocean and is made up of a multitude of zooids with multiple stomachs and tentacles and resembles an orange rocket.
1. Giant squid – the stuff of nightmares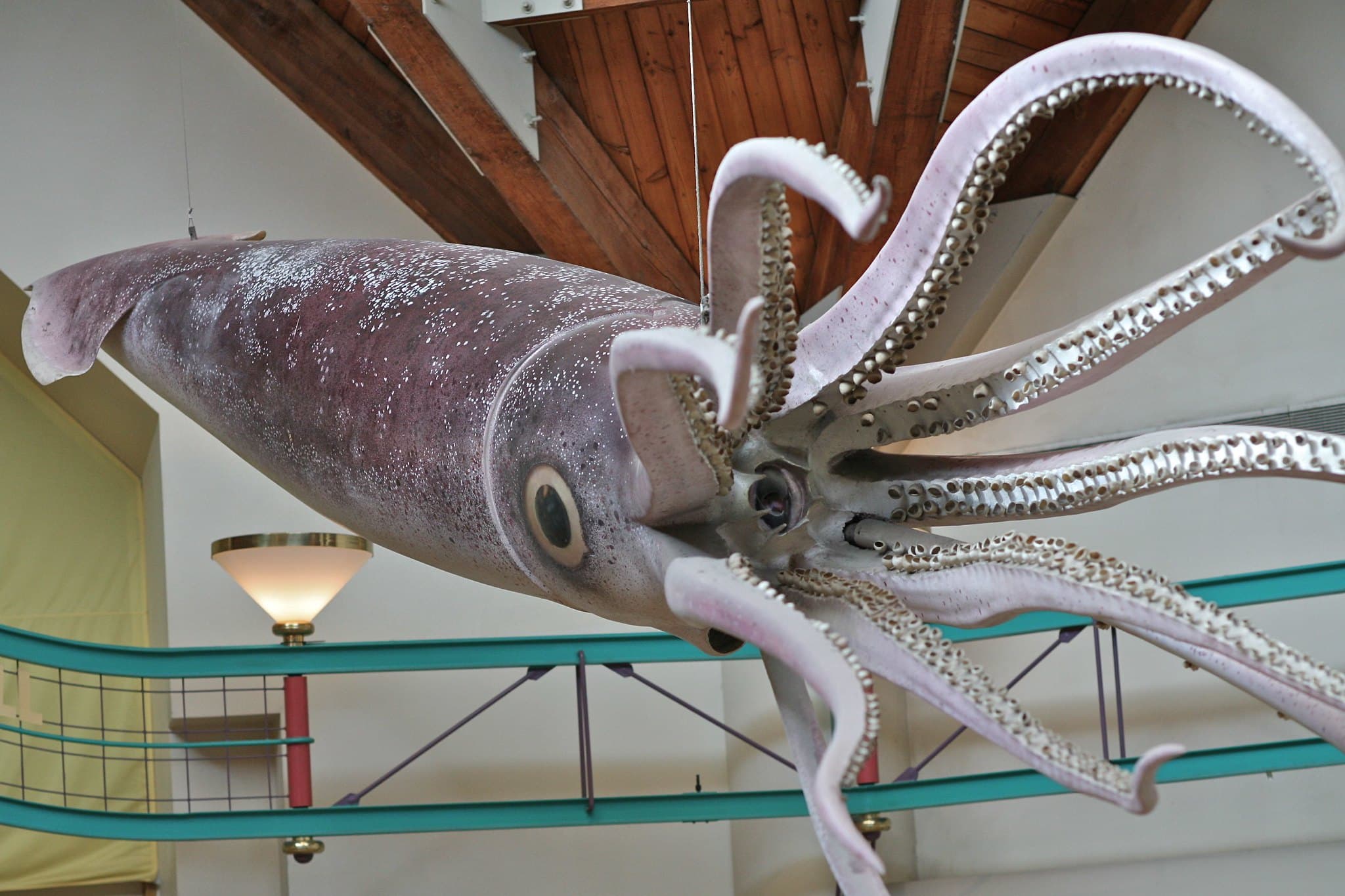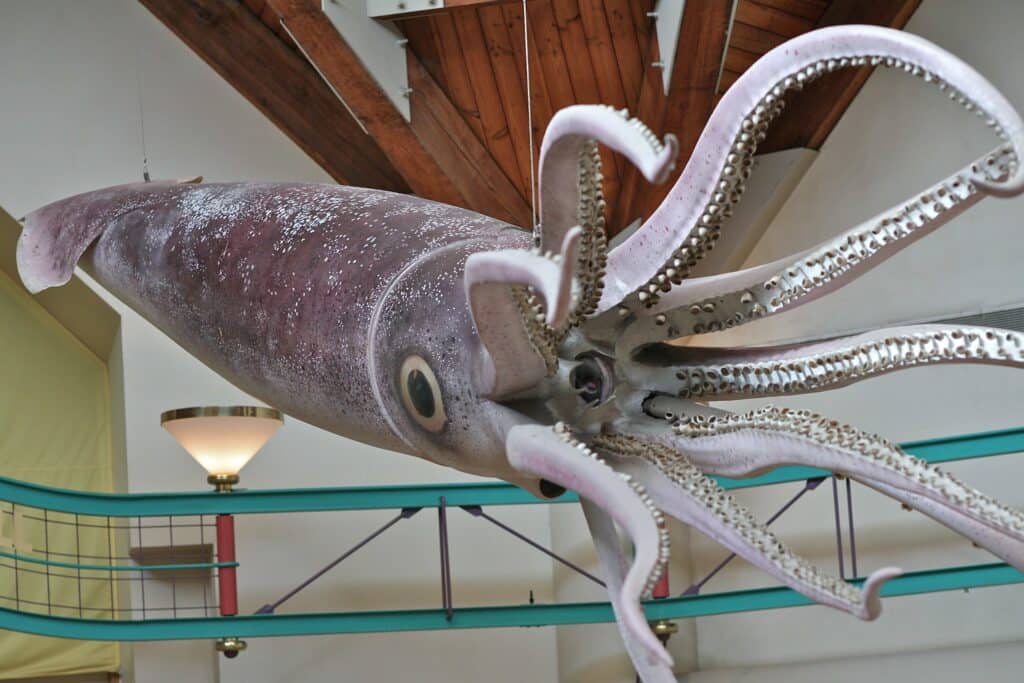 If you don't have a fear underwater species, you might develop one after seeing one of these guys in real life.
The largest giant squid ever recorded was 43 ft (13 m) long, which is about half the size of a blue whale. It is so rare that scientists are still unearthing new information about its habit and behaviour.
The deep sea remains a mysterious realm, and with species still being discovered, we can only imagine what other rare and weird creatures are among those listed.