Discover the ten most popular gym exercises for a well-rounded workout routine. Build muscle, burn calories, and achieve your fitness goals today.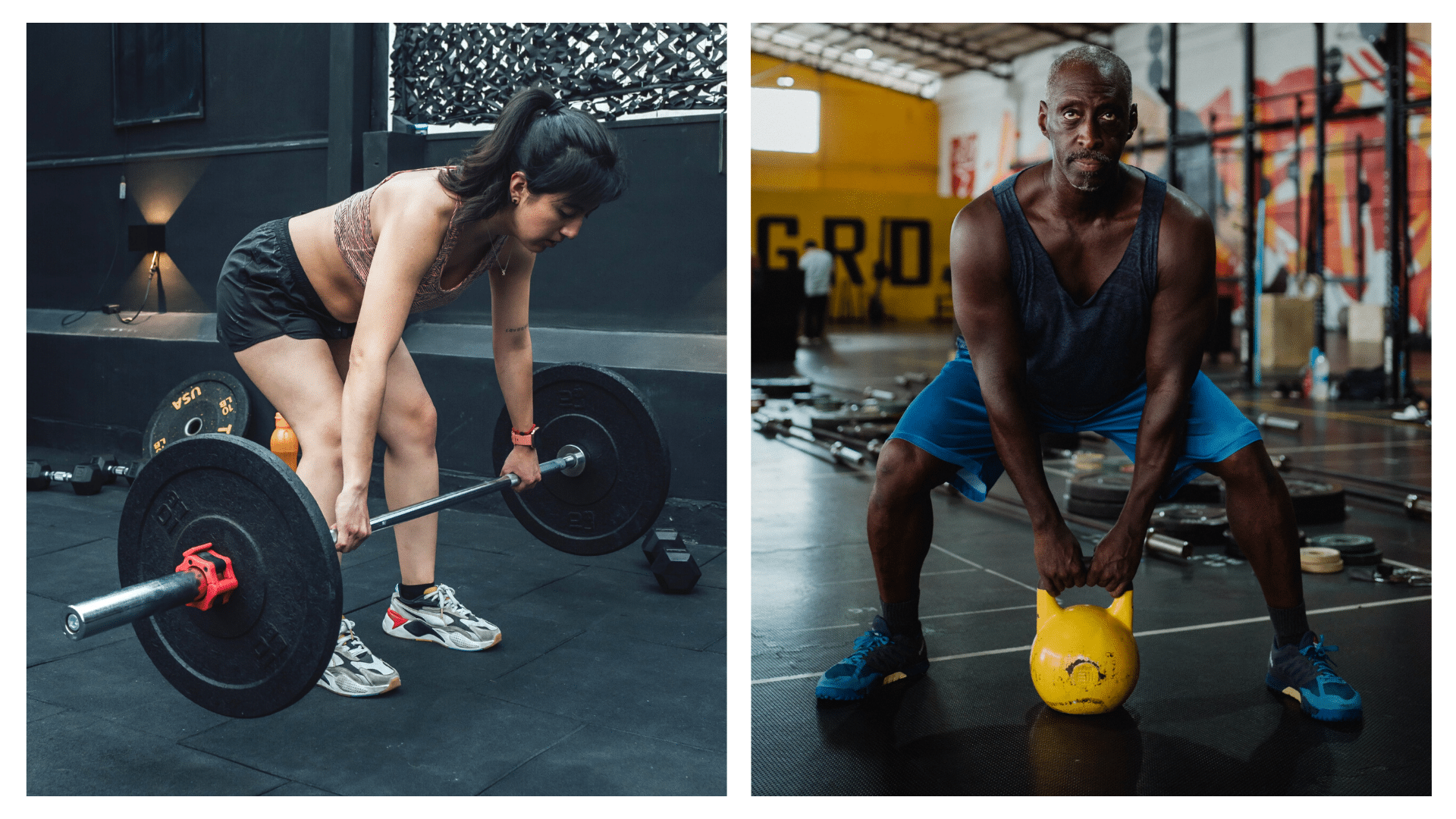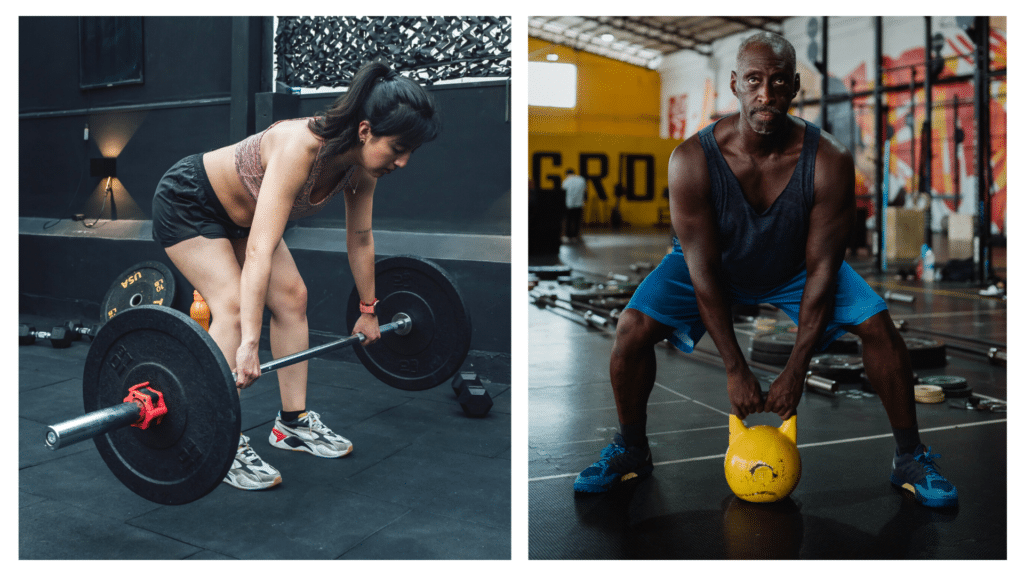 Are you ready to kickstart your fitness journey with a variety of effective workouts? We understand the gym can feel daunting for newcomers, so we compiled this helpful guide to introduce you to some of the most popular exercises to try at the gym.
Whatever your fitness goals, the workouts listed below will set you up to achieve them in no time!
The World Bucket List's interesting facts about the gym:
The first-ever gyms, or the concept of them, date back to ancient Greece.
The first modern gym in the United States was established in Boston, Massachusetts in 1825.
There are certain unwritten gym rules, like not hogging equipment, wiping equipment down after use, and always re-racking weights you used.
There is often a taboo around going to the gym. Don't be scared! Get out there and start your fitness journey today.
10. Squats – build strong legs and glutes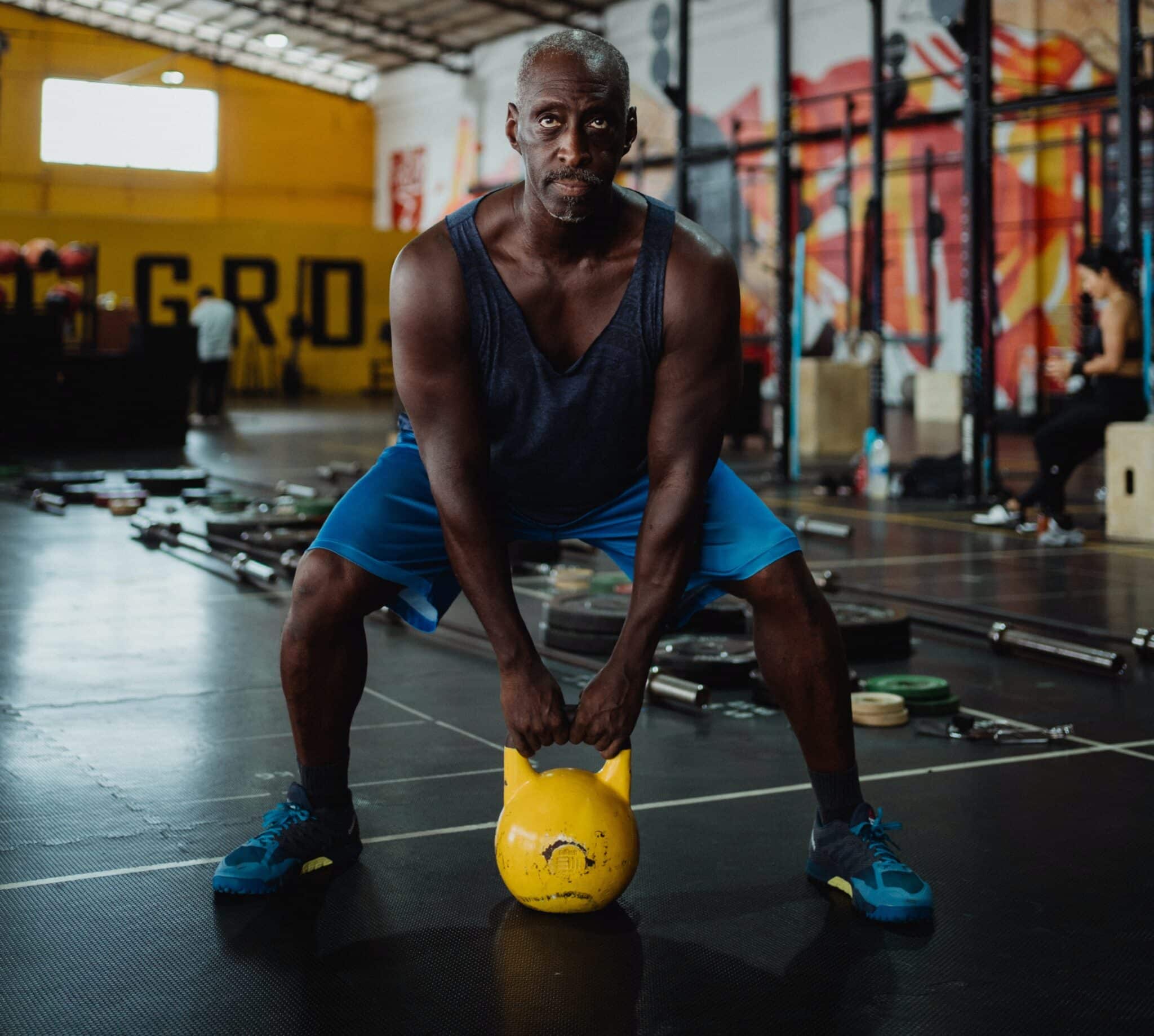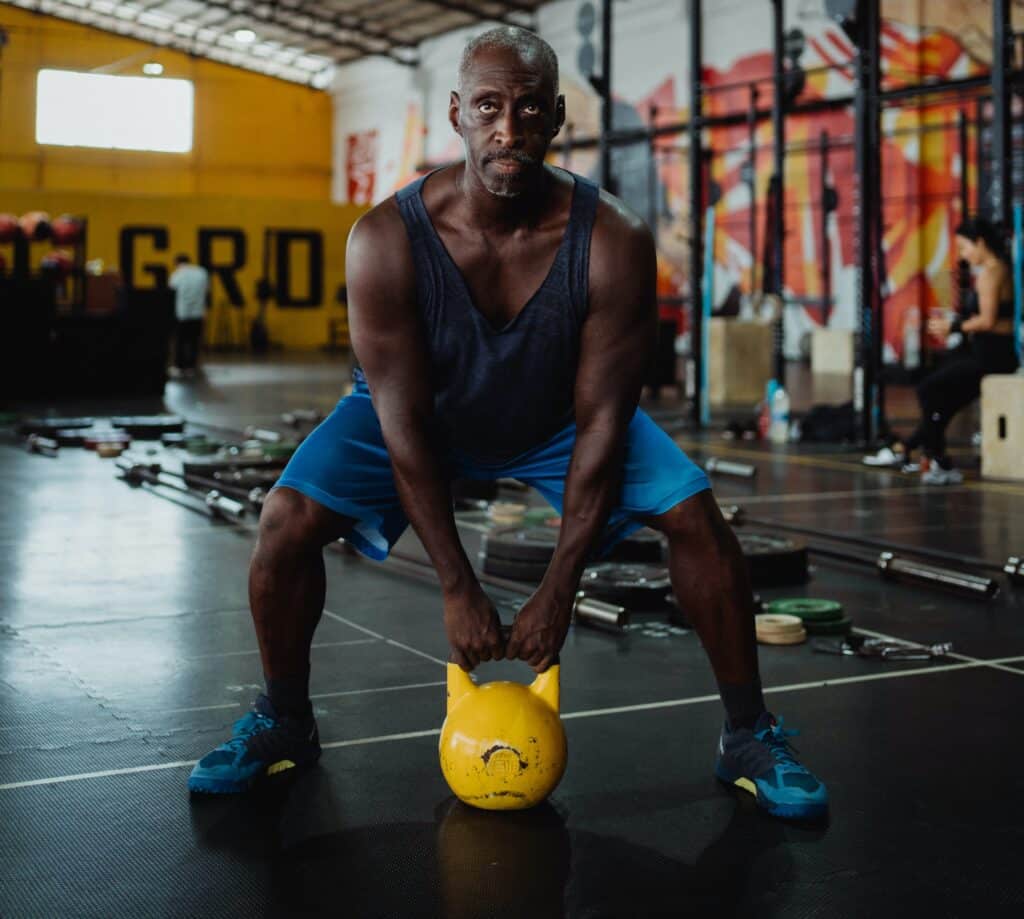 Squats target your hamstrings, quadriceps, and glutes, thus, they are great strength-builders for your legs.
Start a squat with your feet shoulder-width apart and toes pointing slightly outward. From this position, bend your knees, lowering your torso until your thighs are parallel to the ground. Then, push up to return to your starting position.
To make this exercise a little more challenging, you can hold a barbell on your shoulders.
9. Bench press – forge a powerful chest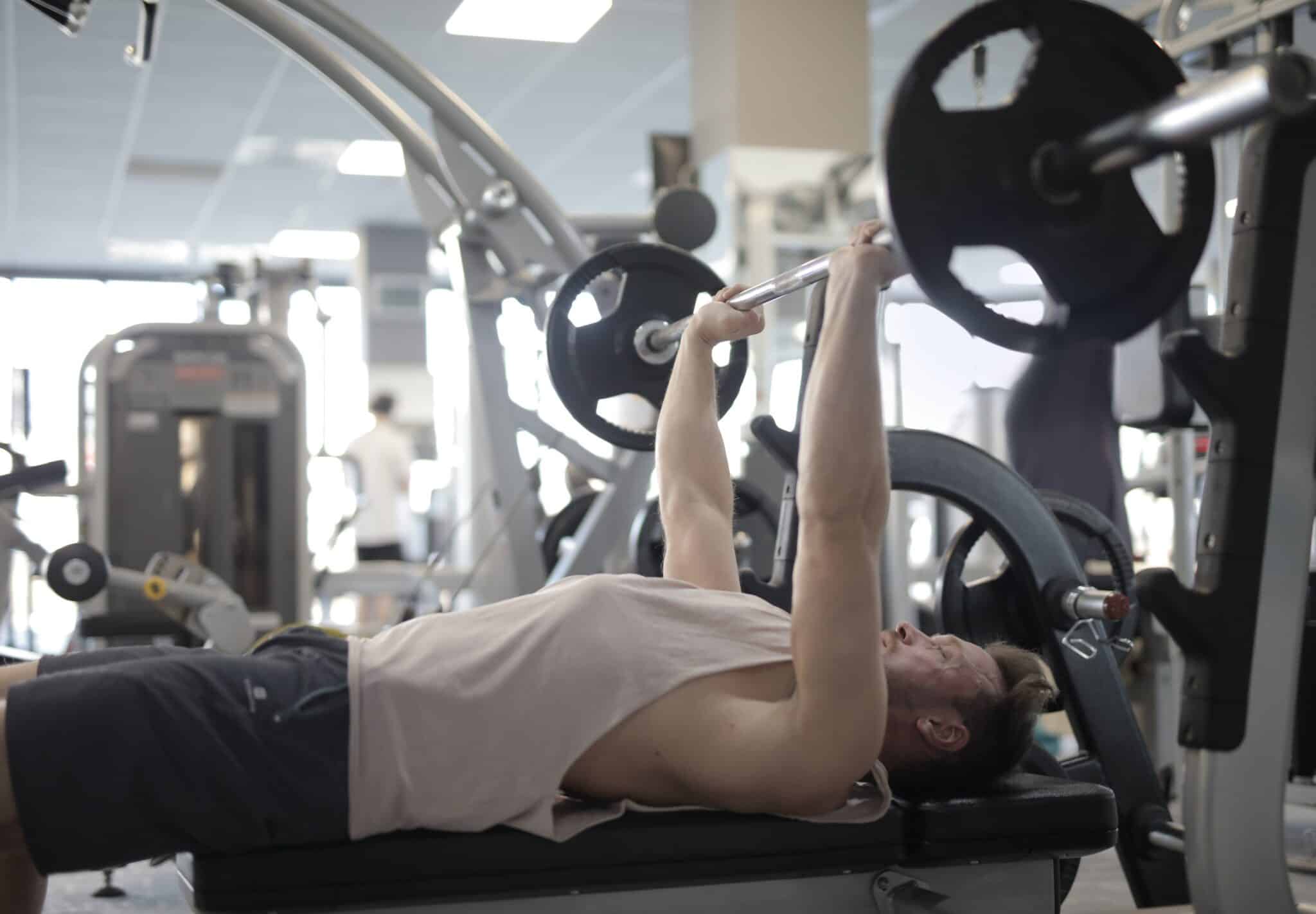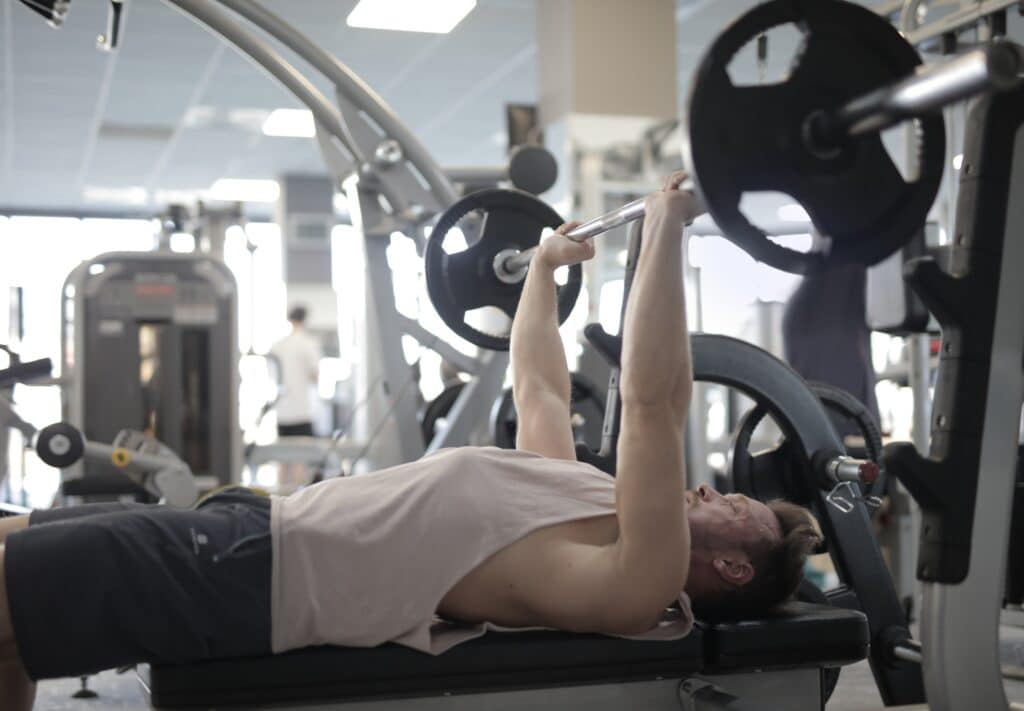 If you want to work on your chest, shoulders, and triceps, then the bench press is the exercise for you.
Lie on a bench with your feet flat on the floor and hold a barbell across your chest with hands shoulder-width apart. From a raised position, lower the barbell to your chest and then push it back up.
8. Deadlift – unleash your inner strength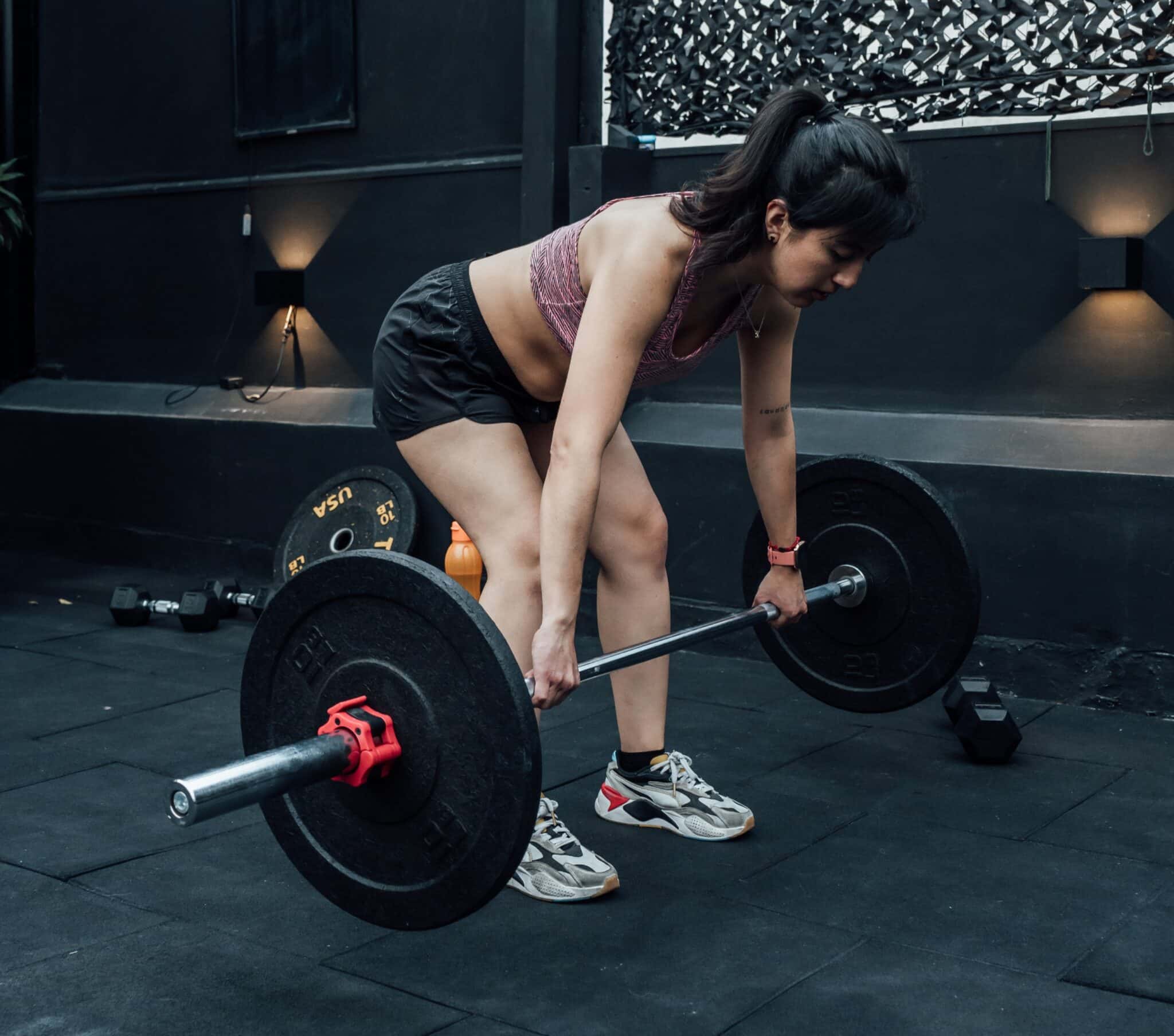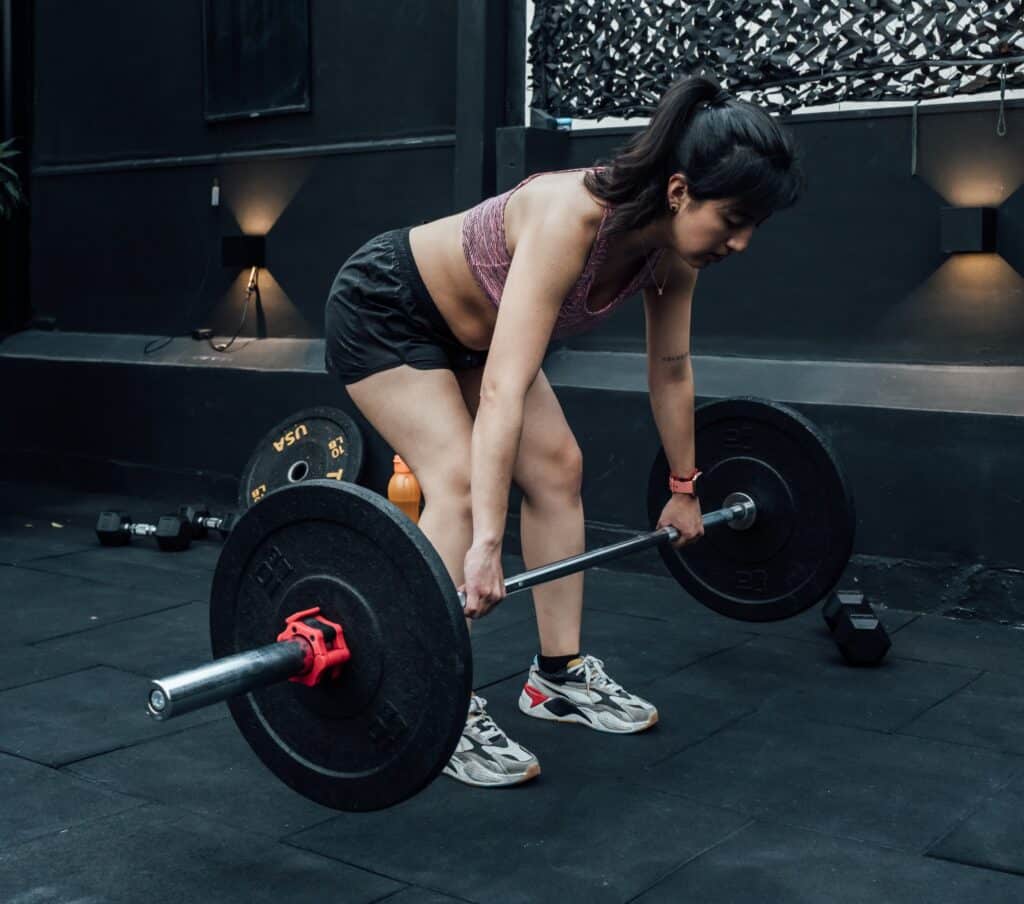 Deadlifts work on your lower back, hamstrings, and glutes. To begin this exercise, simply stand with your feet hip-width apart, with a barbell on the ground in front of you.
Keeping your back straight, bend your knees and grasp the barbell. Bring it up to hip height and lower it again.
A straight back throughout this exercise is imperative for your health and safety.
7. Side planks – for core stability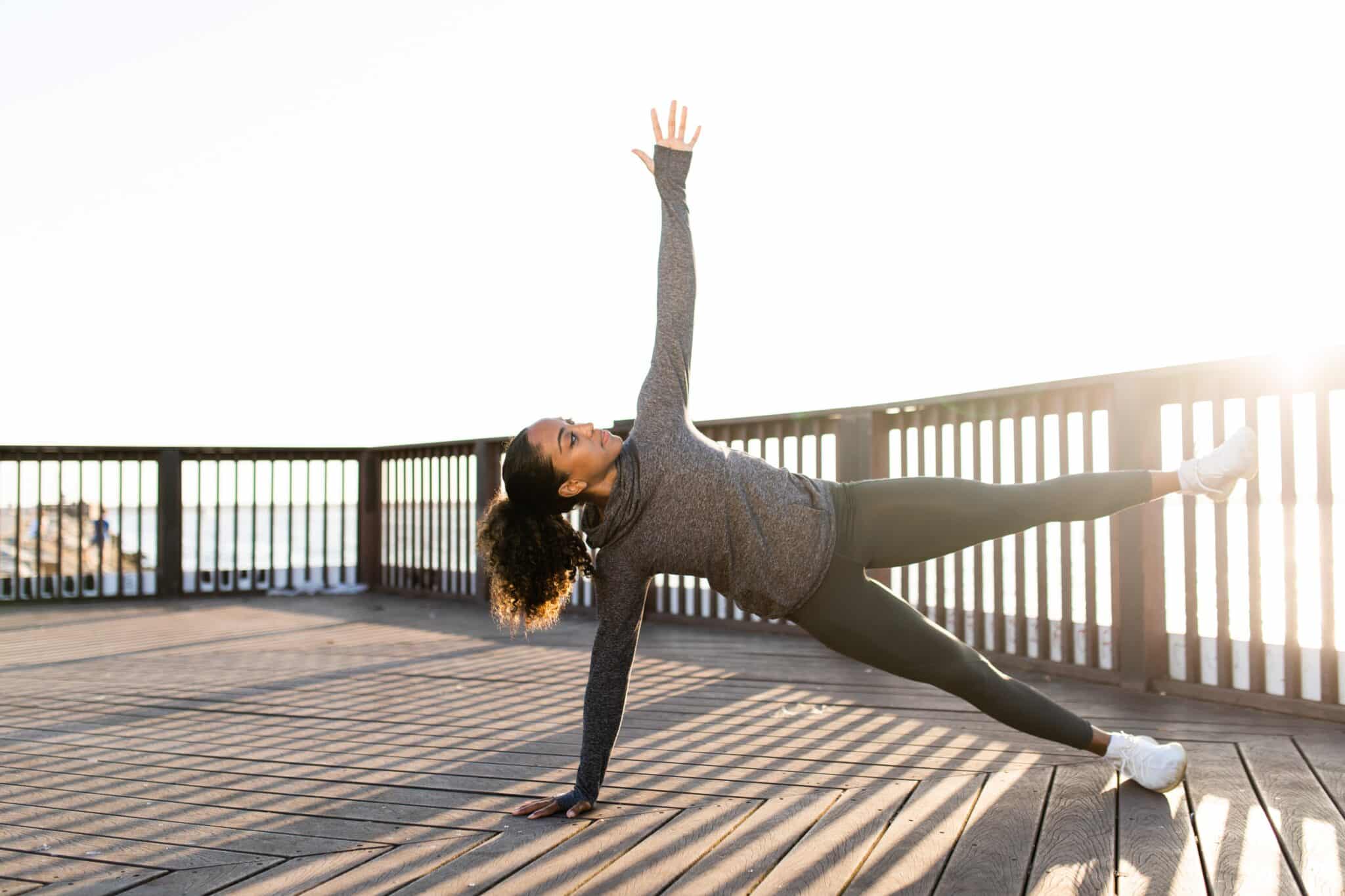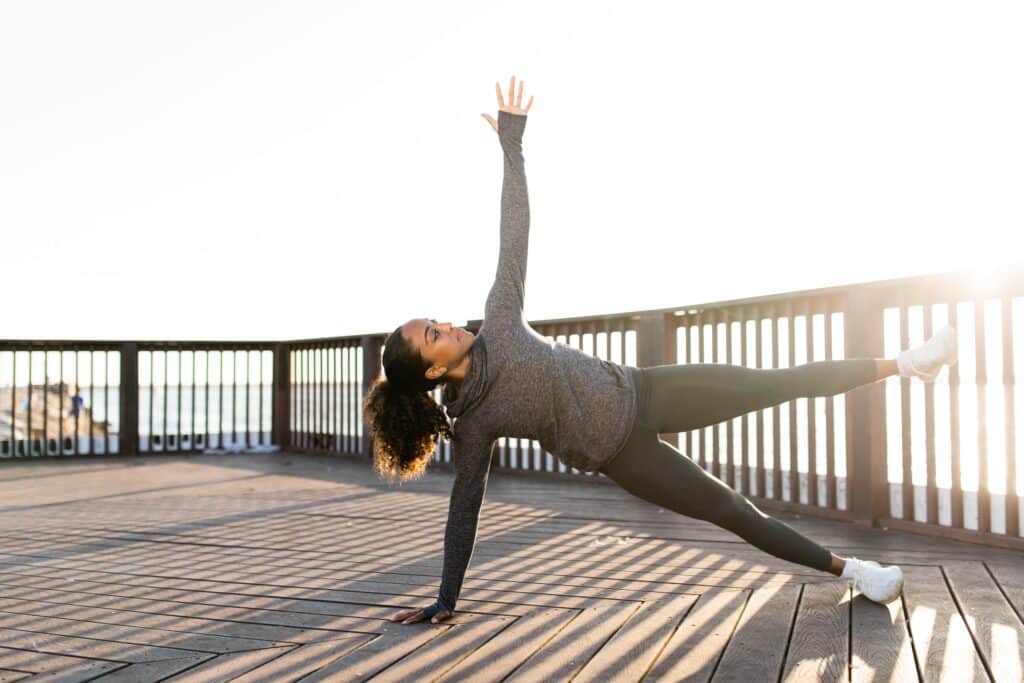 Side planks target one of the key areas of fitness: the core. They are simple and can be done anywhere, with no equipment necessary.
Lie on one side with your elbow under your shoulder and your legs stacked. From this position, lift your hips off the ground to form a straight line from head to heels. Hold this position for as long as possible, then switch sides.
6. Chin-ups – sculpt your upper body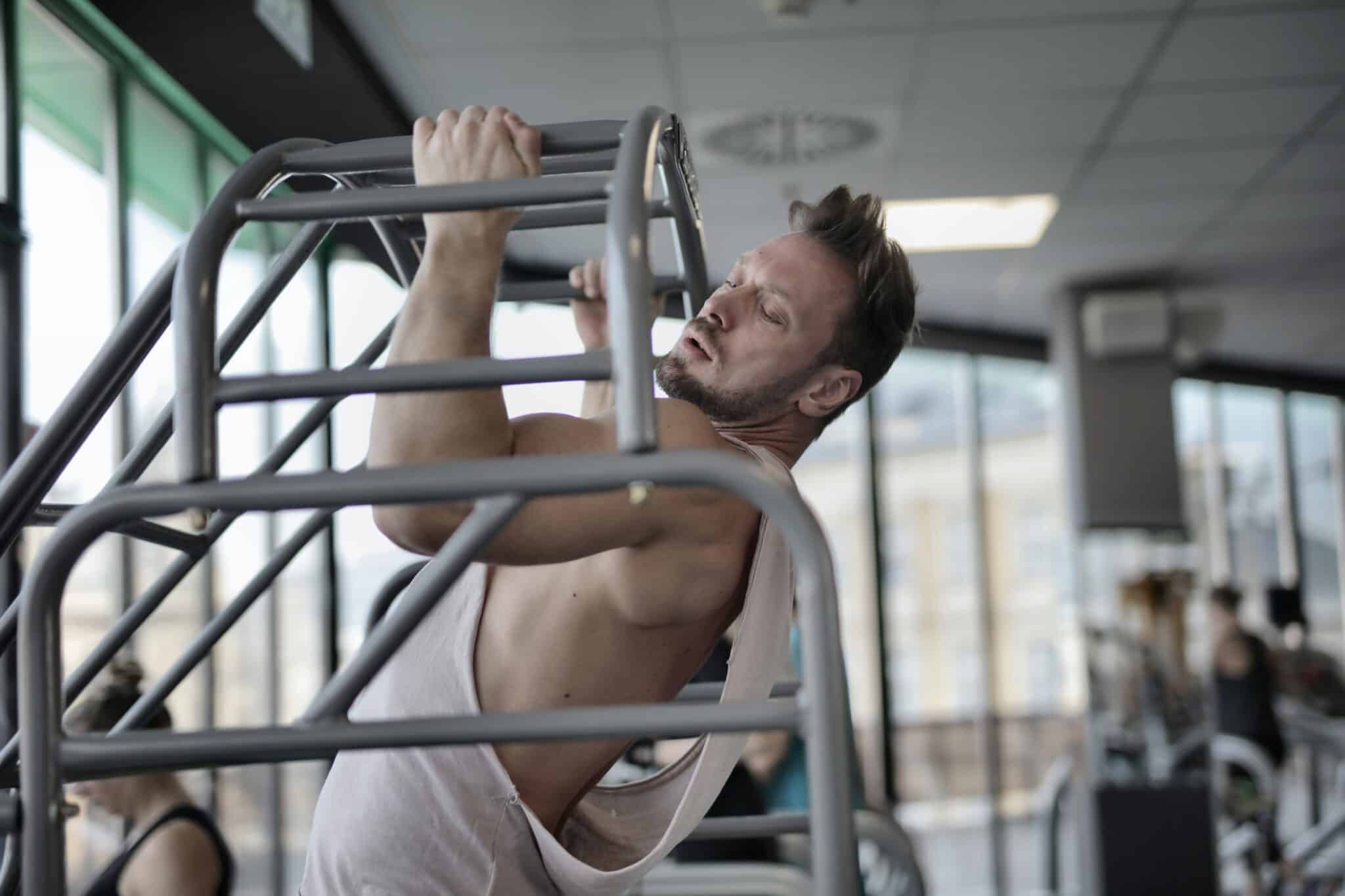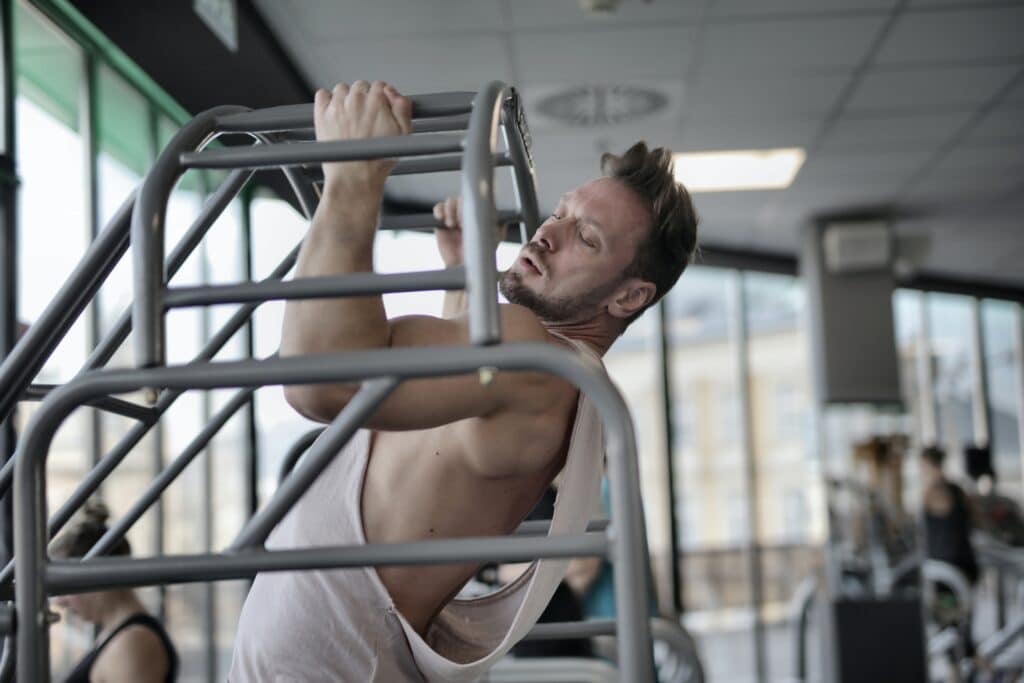 Chin-ups look especially daunting to begin with, but don't worry! This upper body workout is straightforward.
To start, you need to hang from a pull-up bar with an underhand grip and your arms shoulder-width apart. From here, simply pull your body up until your chin is above the bar, then lower yourself down.
5. Barbell curl – one of the most popular exercises to try at the gym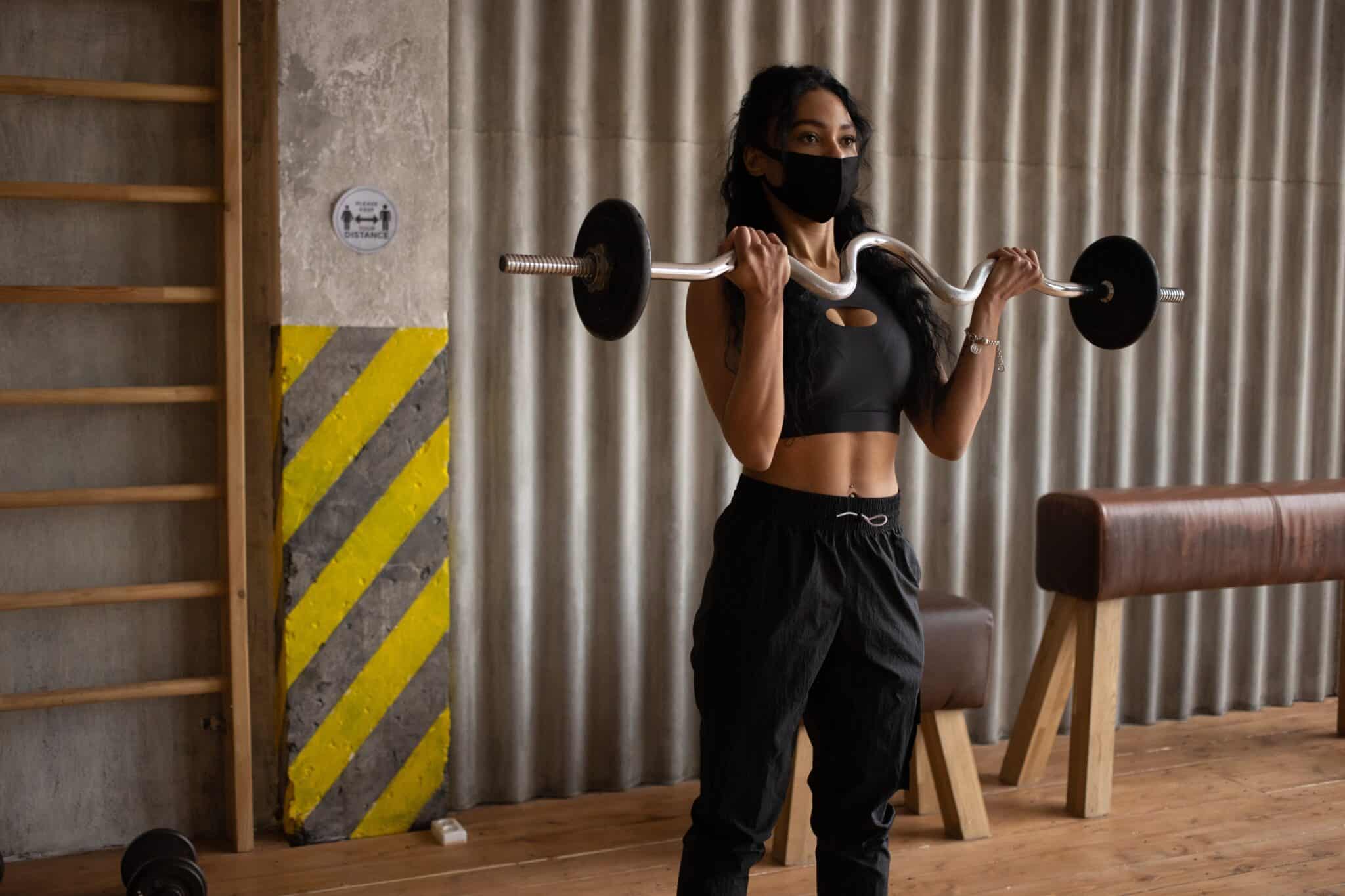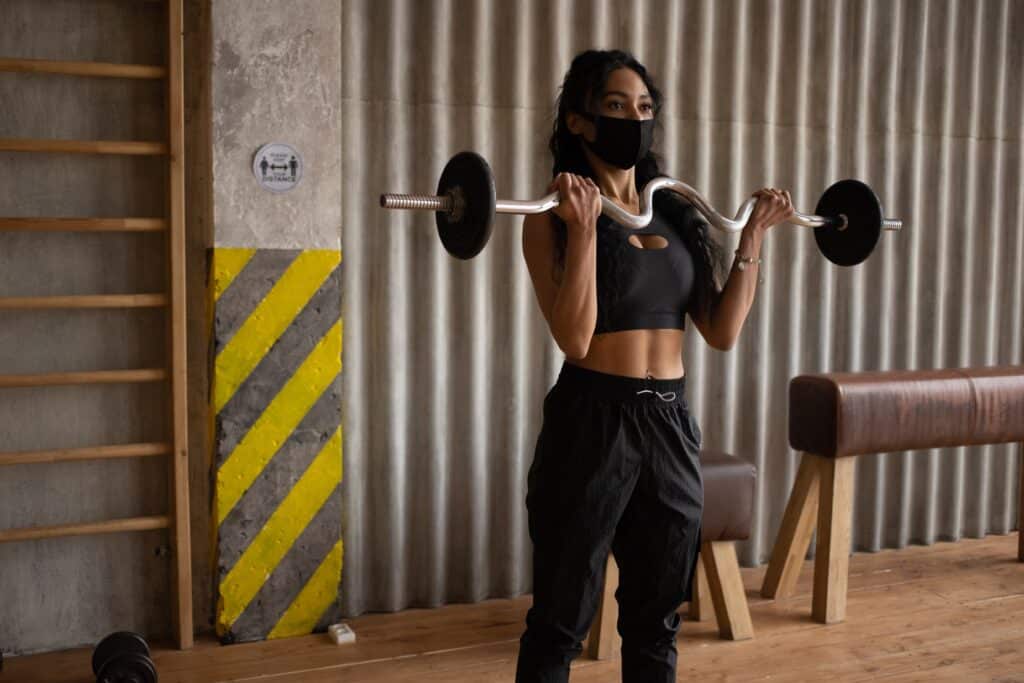 The barbell curl is one of the most common arm exercises that targets the biceps.
With feet shoulder-width apart, hold a barbell with an underhand grip. Then, curl the bar towards your chest and lower it again.
4. Leg press – shape your lower body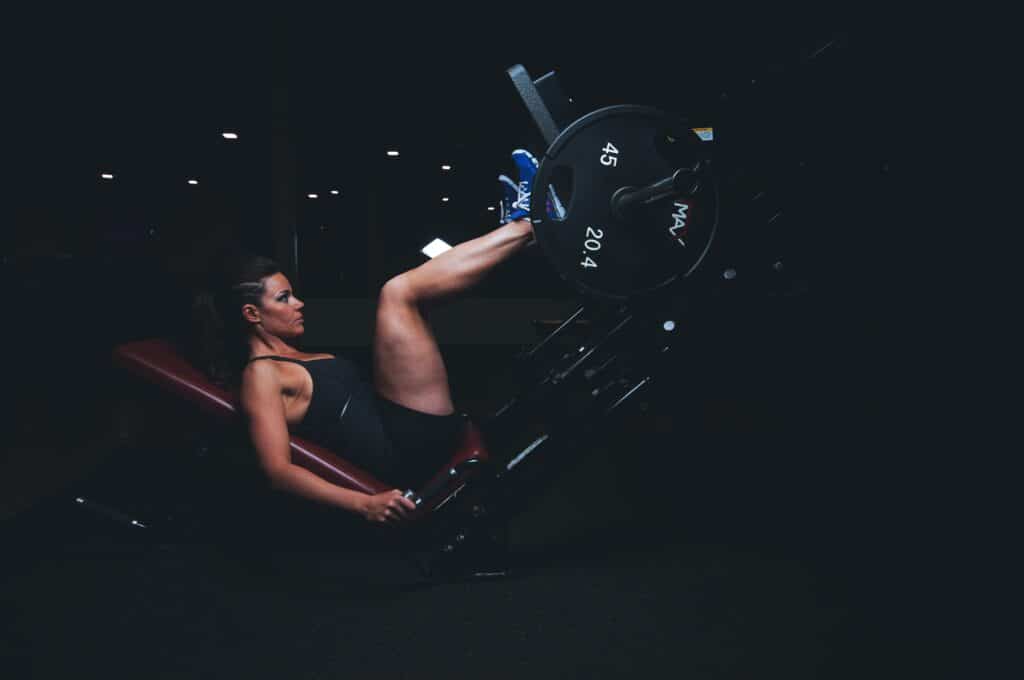 This upper leg exercise is an excellent workout for the quadriceps, hamstrings, and glutes.
On the leg press machine, put your feet hip-width apart on the platform. From this position, push the platform upwards by extending your knees.
Be careful not to overextend when doing the leg press.
3. Tricep dips – tone those arms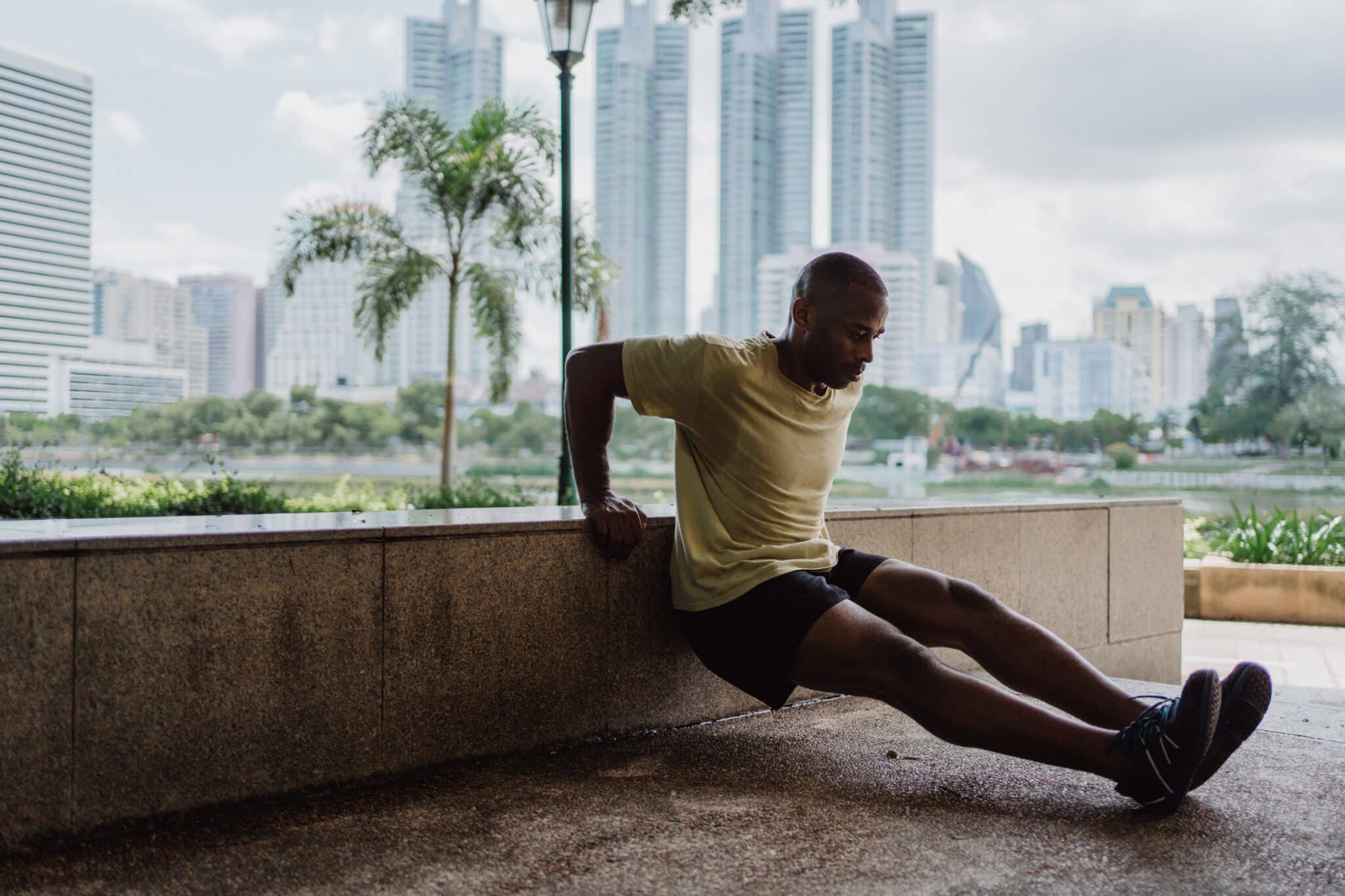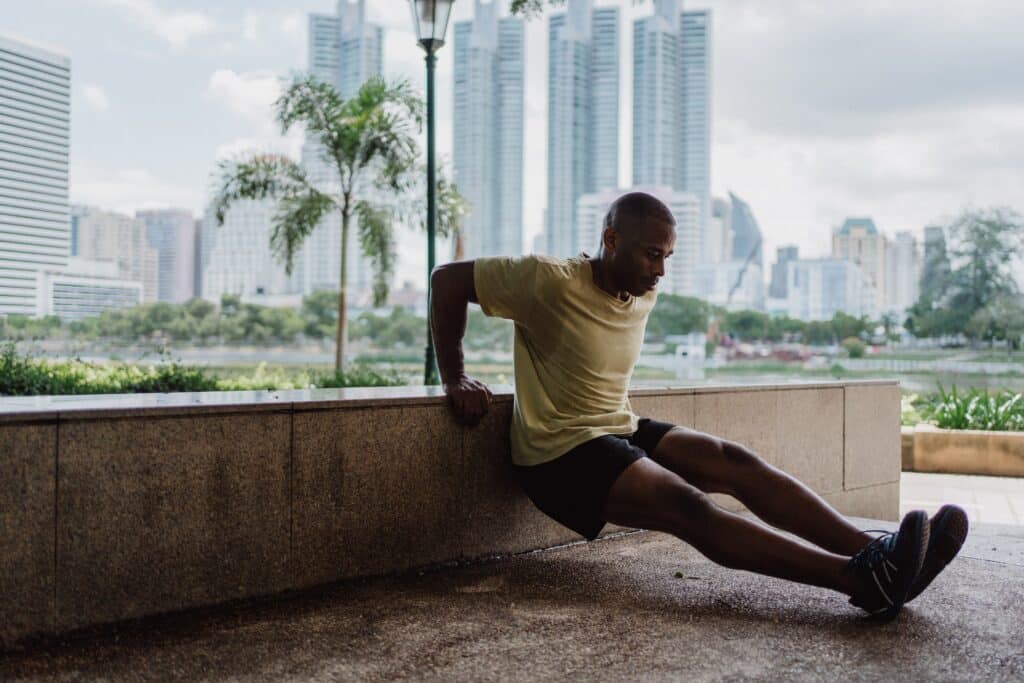 One of the most popular exercises to try at the gym is tricep dips. You should include some triceps exercises in your workout if you're focusing on arm strength. The tricep dip is the most straightforward, which can be done with limited equipment.
With your arms on a raised surface (e.g., bench or step), bend your elbows to lower your body to the ground. Then, push yourself back to your starting position.
2. Seated row – strengthen your back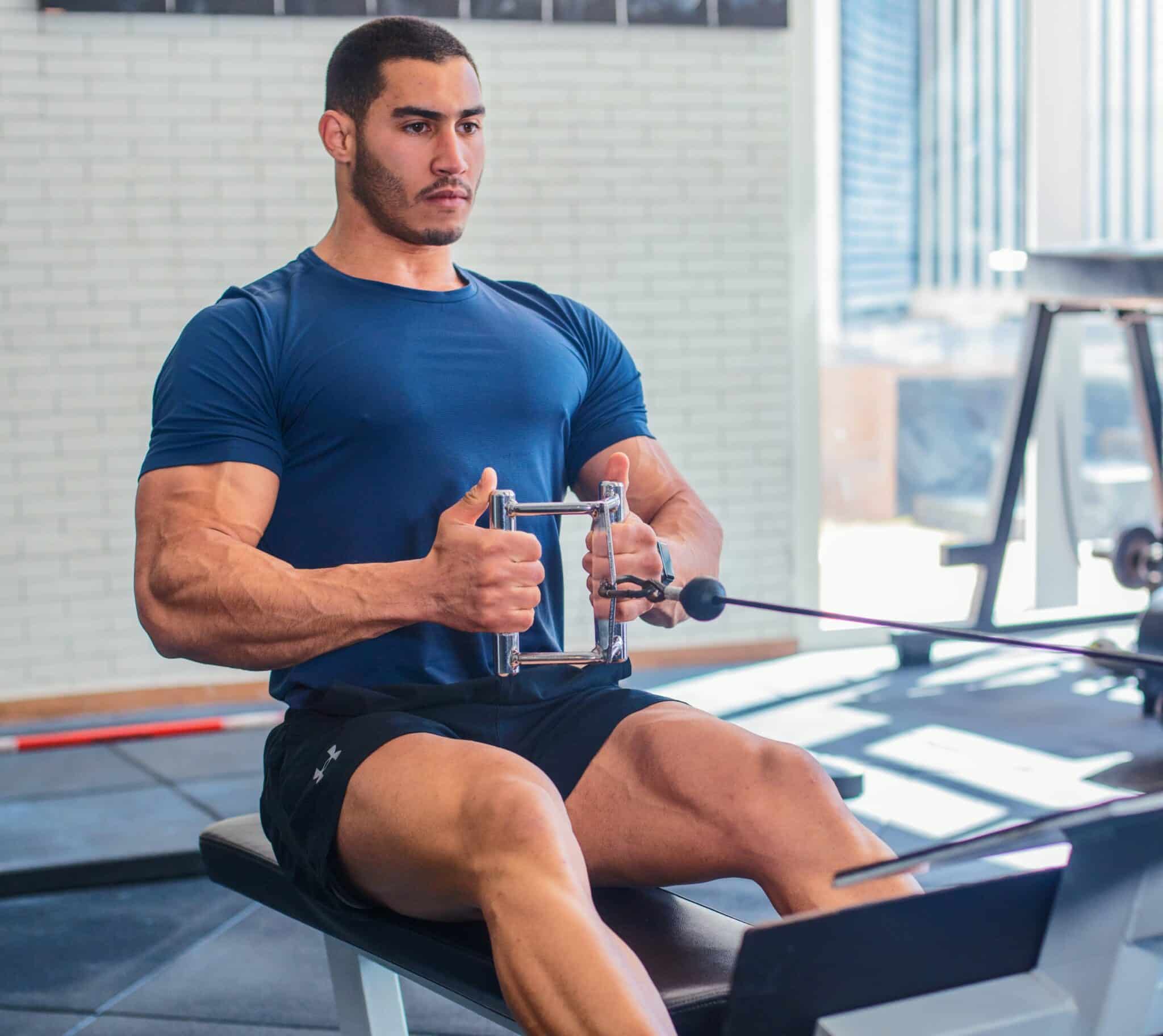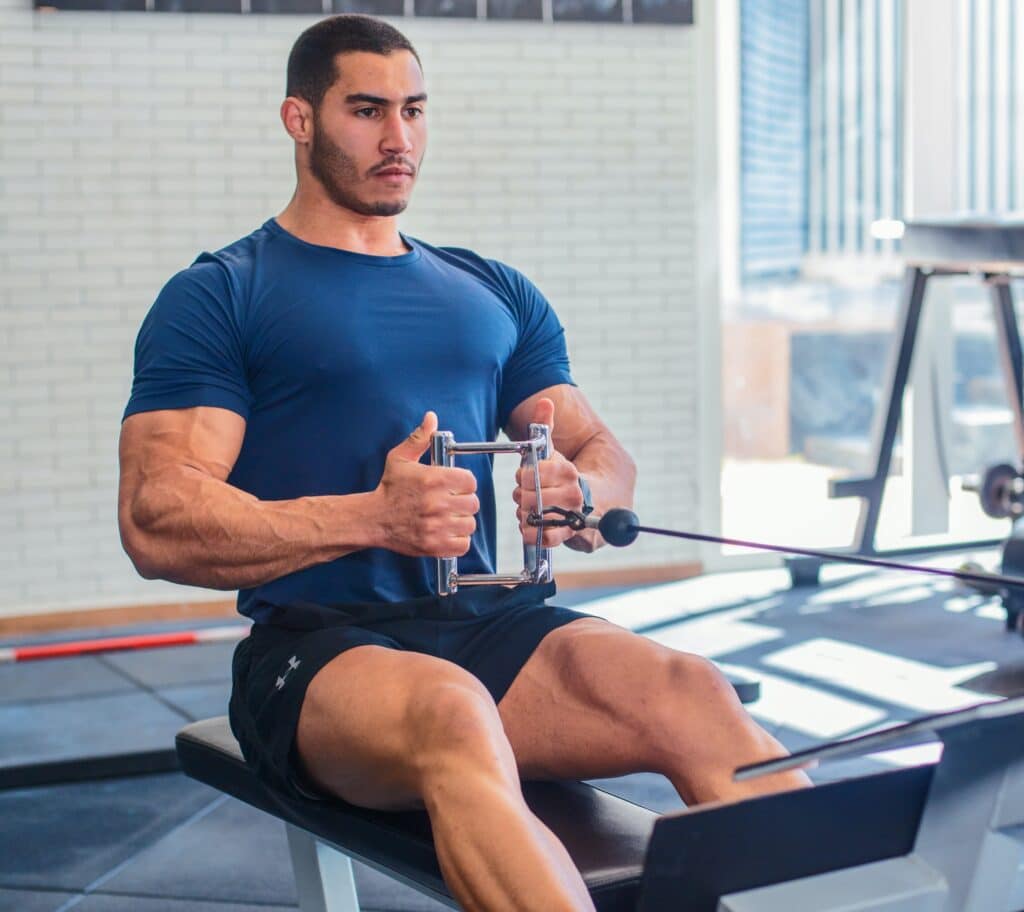 The seated row workout targets your back, lats, and biceps. For this, you'll need your gym's rowing machine.
Sit at the machine with your knees slightly bent and your feet on the footrests. Grip the machine's handles and pull them towards your torso, squeezing your shoulder blades together while you do so.
1. Treadmill workouts – for cardiovascular fitness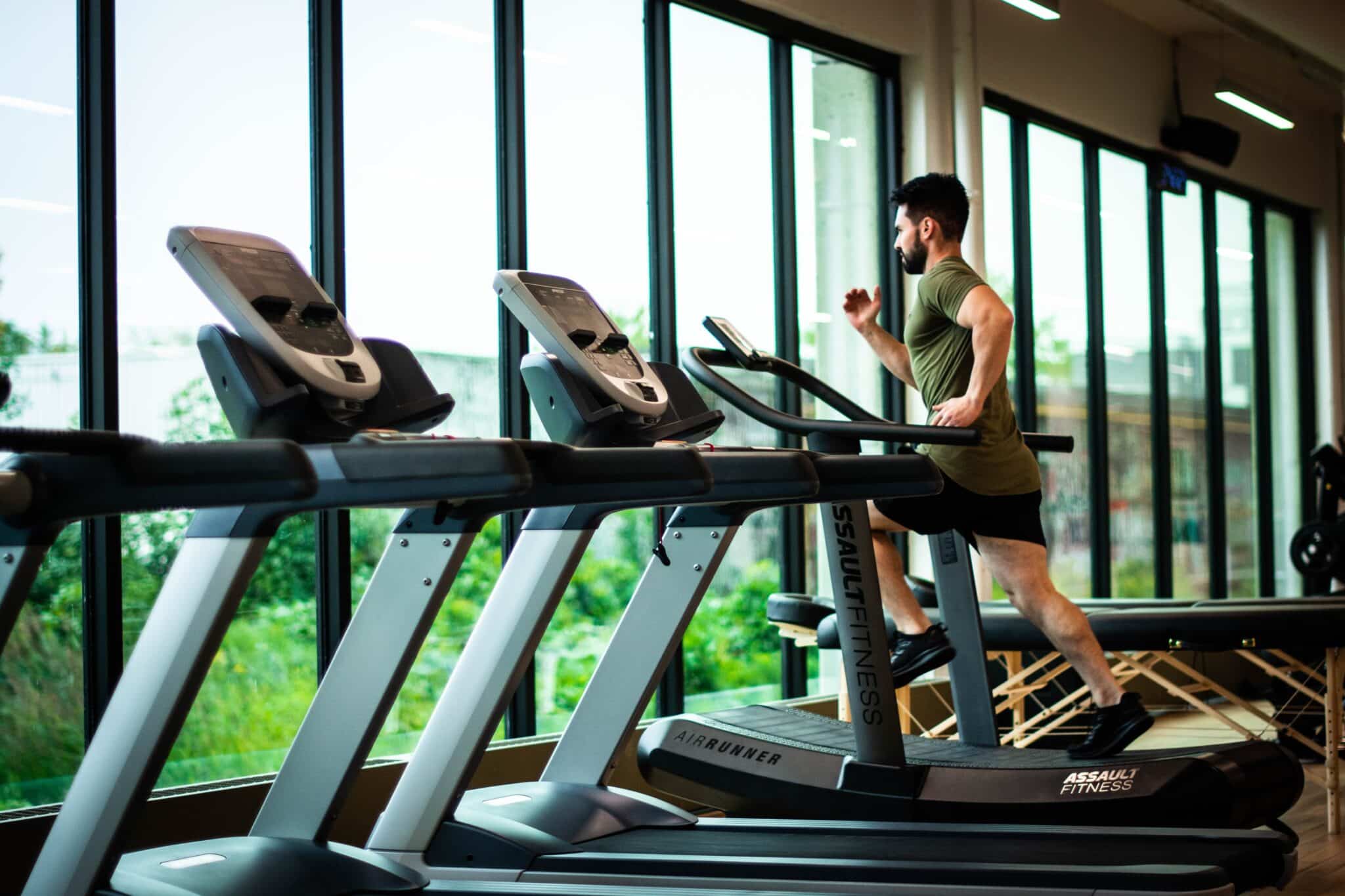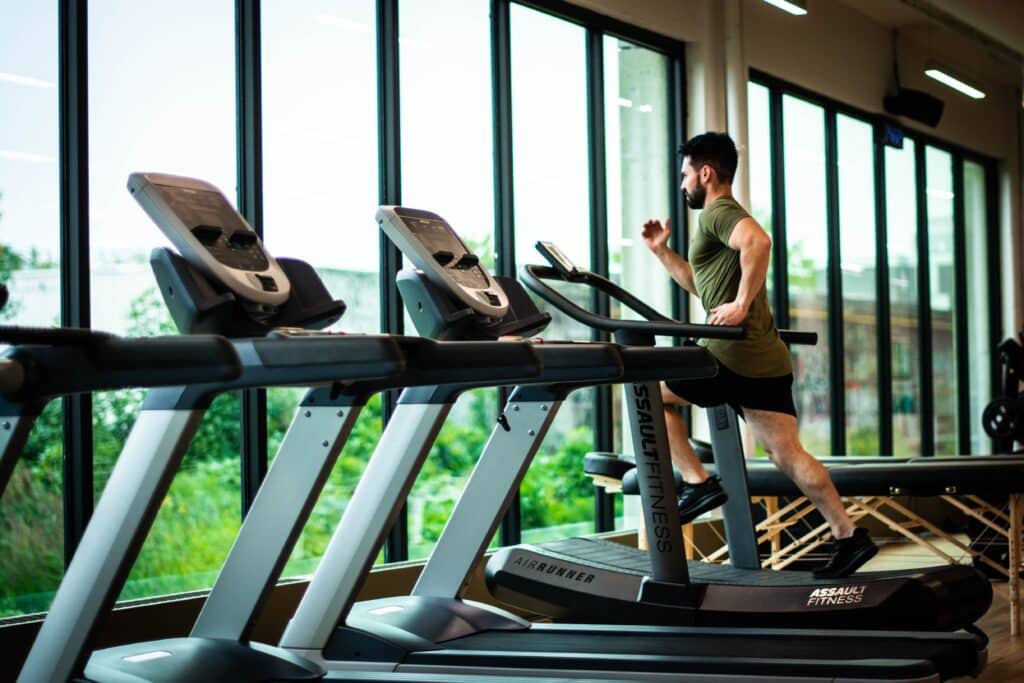 It's important to incorporate some cardio into your workout, and one of the most popular ways to do this is on the treadmill.
To begin, stand on the treadmill's running belt. From here, it's simply a case of adjusting speed and incline to coincide with the desired intensity of your workout.
For beginners, we recommend hiring a personal trainer or going to the gym with a friend who knows what they're doing. This will help you help you establish proper form and avoid injury.
Furthermore, these exercises are simply the beginning. Once you gain confidence, you'll be able to incorporate myriad other exercises to help you achieve your goals.
So, grab those dumbbells, hit the squat rack, and start working on those gains. With these ten popular exercises, you're well on your way to a healthier, stronger you.
Other notable mentions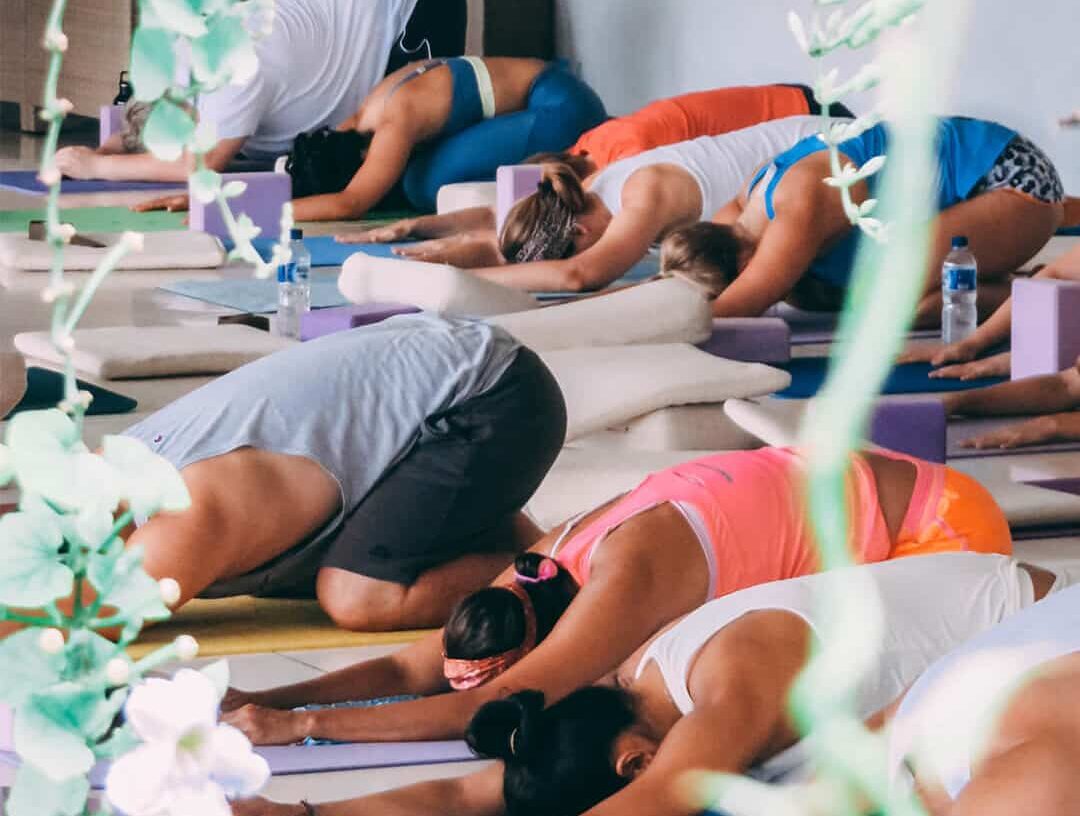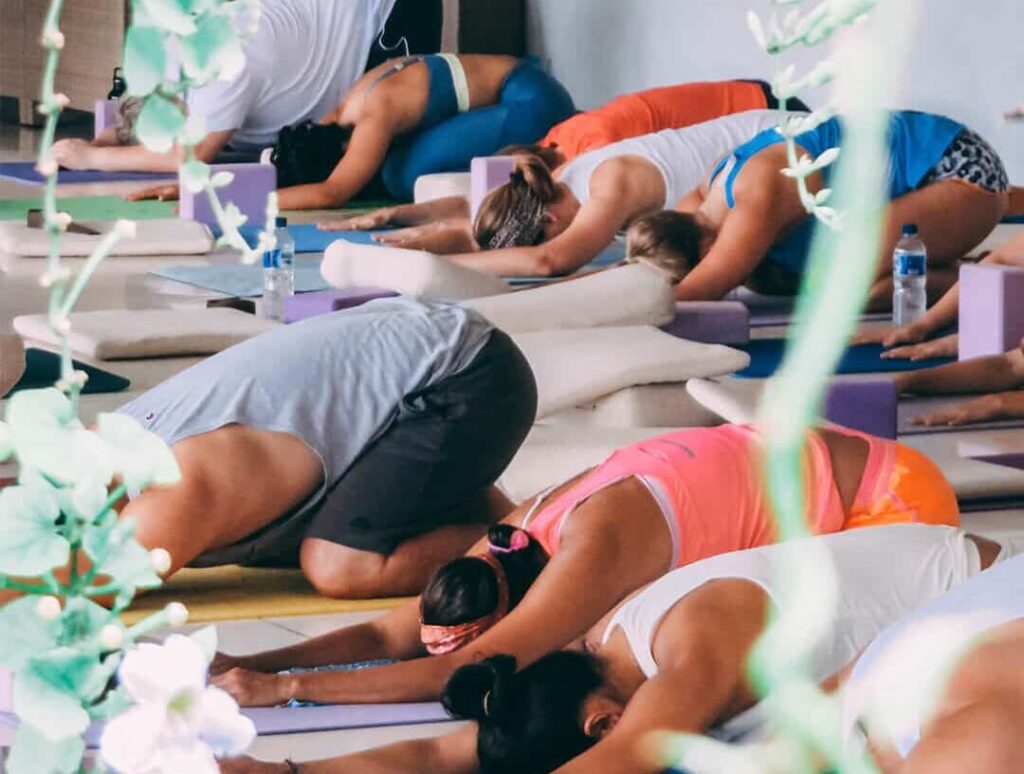 Yoga: Yoga is a fantastic exercise to practice at the gym for mental well-being, flexibility, and fitness. It's also a great sport for beginners to kickstart their fitness journey.
Bent-over rows: Bent-over rows are a great lower-body gym exercise that you can easily incorporate into your fitness routine.
Burpees: Some say they are the devil's exercise, but burpees are an incredible all-over body exercise that shows incredible visible signs in just days of doing them!
Your questions answered about the most popular exercises to try at the gym
What is the most popular gym workout?
The most popular gym workout varies from person to person and is goal-dependent. Compound exercises like squats, deadlifts, and bench presses are popular all-around exercises for building strength and muscle.
What are the five main exercises at the gym?
Five of the main gym exercises are squats, deadlifts, bench presses, pull-ups, and treadmill exercises.
How many exercises should I do at the gym?
The number of exercises a person should do depends on their goals, fitness level, and experience. However, a well-rounded routine typically includes around ten exercises.
MORE GYM AND RELATED ARTICLES:
The 10 biggest gyms in the world, ranked
5 sports with low injury rates for athletes
The 5 safest sports for beginners to kickstart their fitness