Gyms have not only surged in popularity in recent years but also in size. We have a look at the ten biggest gyms in the world.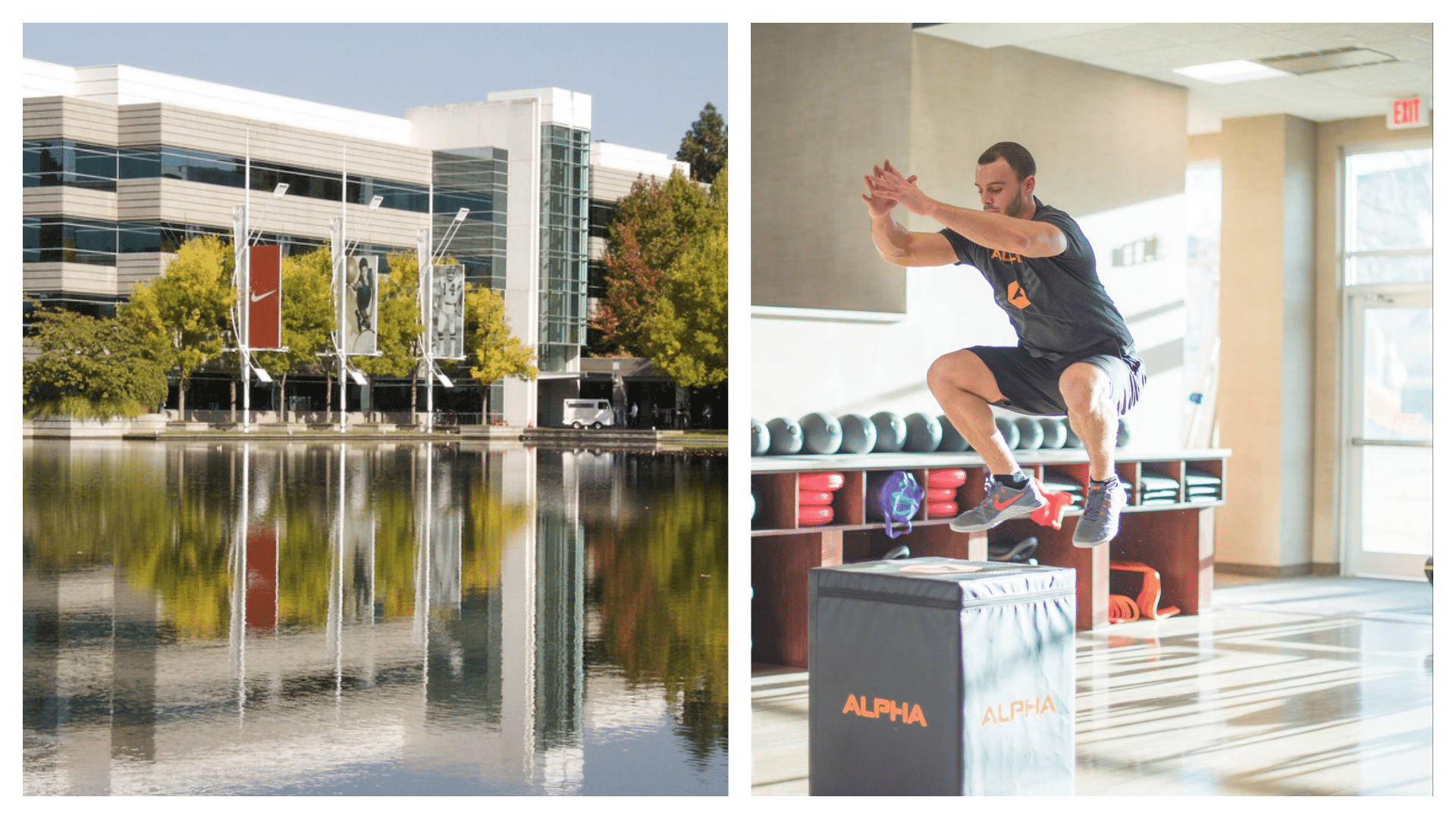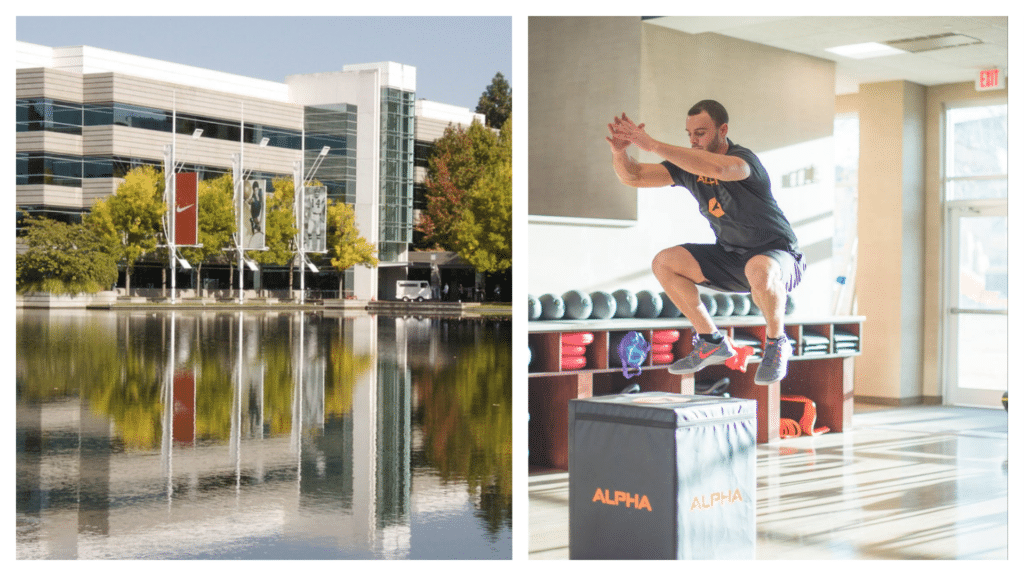 More and more people take their fitness very seriously, and as such, gyms have surged in popularity in recent years.
This has led to an increase in independent gyms as well as an increase in the size of established gyms. With that in mind, we take a look at the ten biggest gyms in the world.
10. American Airlines Center, Dallas, Texas – home of the Mavericks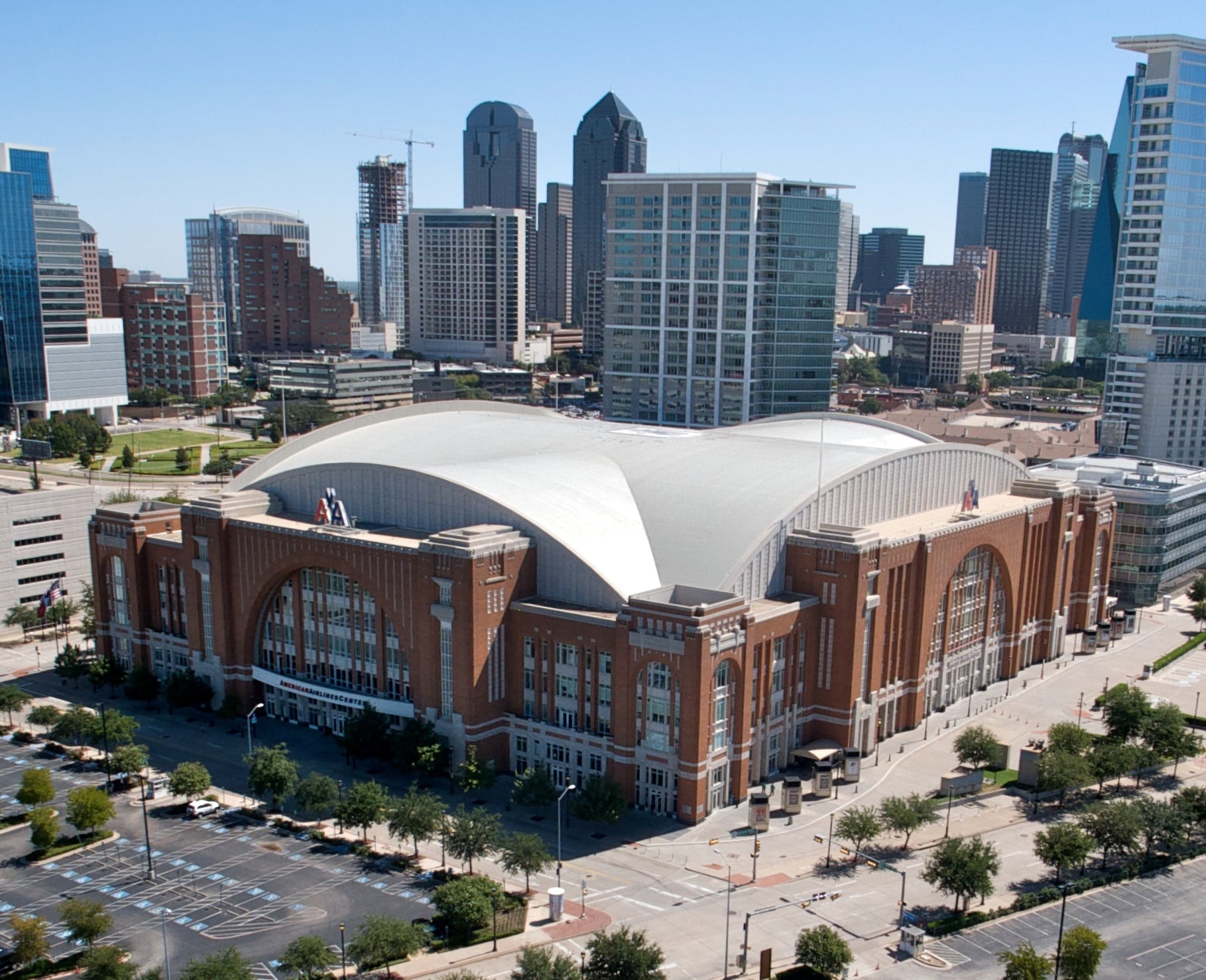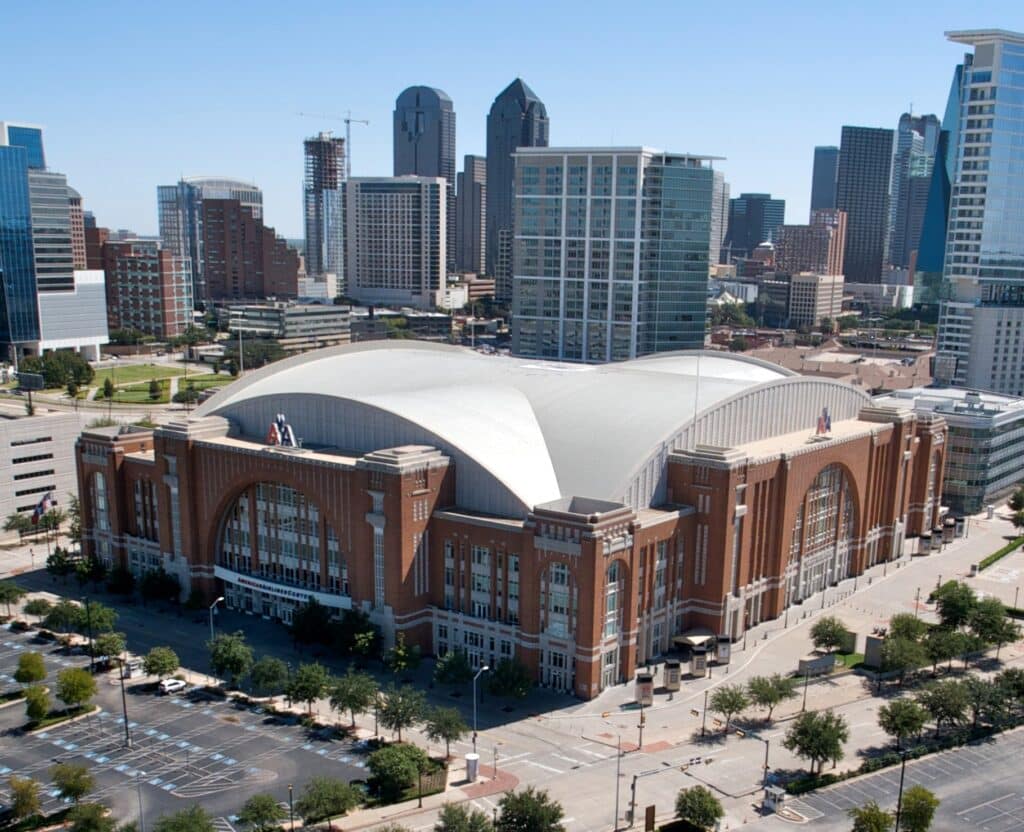 This gym neighbours the practice court of Dallas's NBA franchise, the Mavericks, and is used as a training facility by the team's players. As such, it is fully equipped with some of the best workout equipment money can buy.
At 19,000 square feet, the American Airlines Centre also houses two swimming pools, spa services, and three on-site restaurants.
Address: 2500 Victory Ave, Dallas, TX 75219, United States
9. Bev Francis Powerhouse Gym, Syosset, New York – home to a boxing ring and MMA studio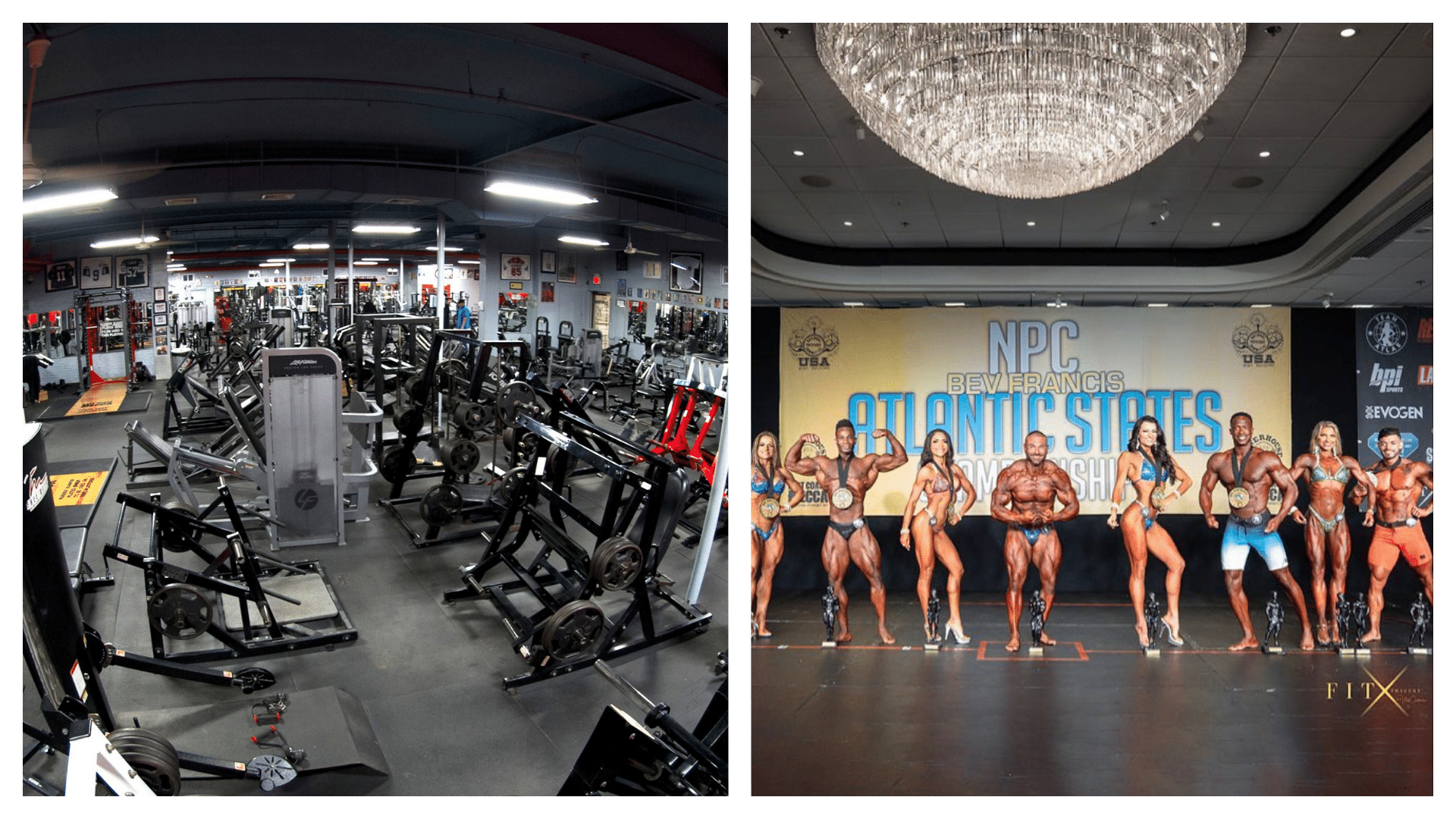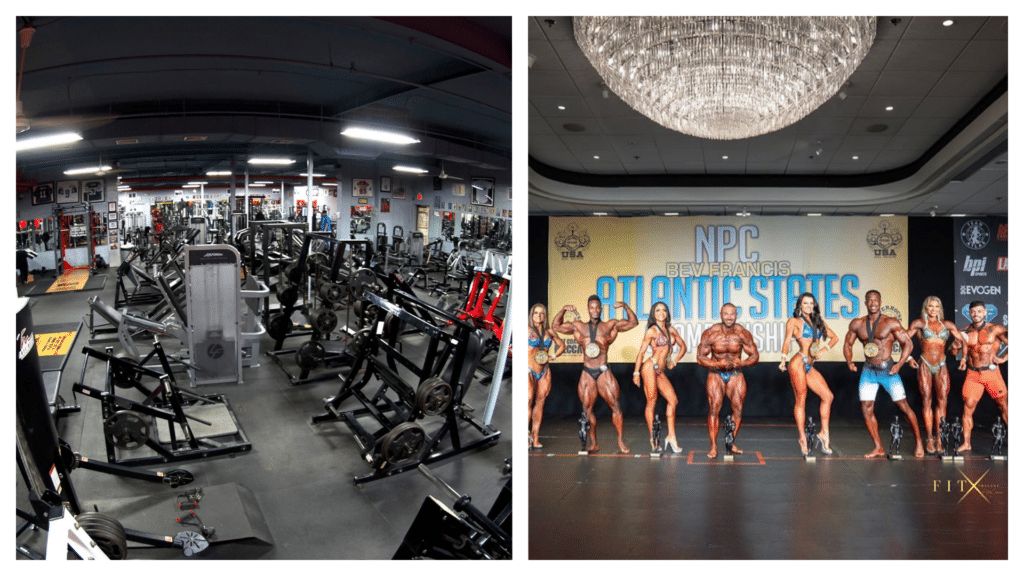 Established by bodybuilders Bev Francis and Steve Weinberger in 1986, this gym in Syosset stretches across 30,000 square feet.
This gym has excellent cardiovascular fitness equipment and a regularly updated weight room. As well as these more commonplace exercise facilities, this gym also features a boxing ring and an MMA studio.
Address: 235-C, Robbins Ln, Syosset, NY 11791, United States
8. Pro Gym, Montreal, Qubebec – the biggest gym in Canada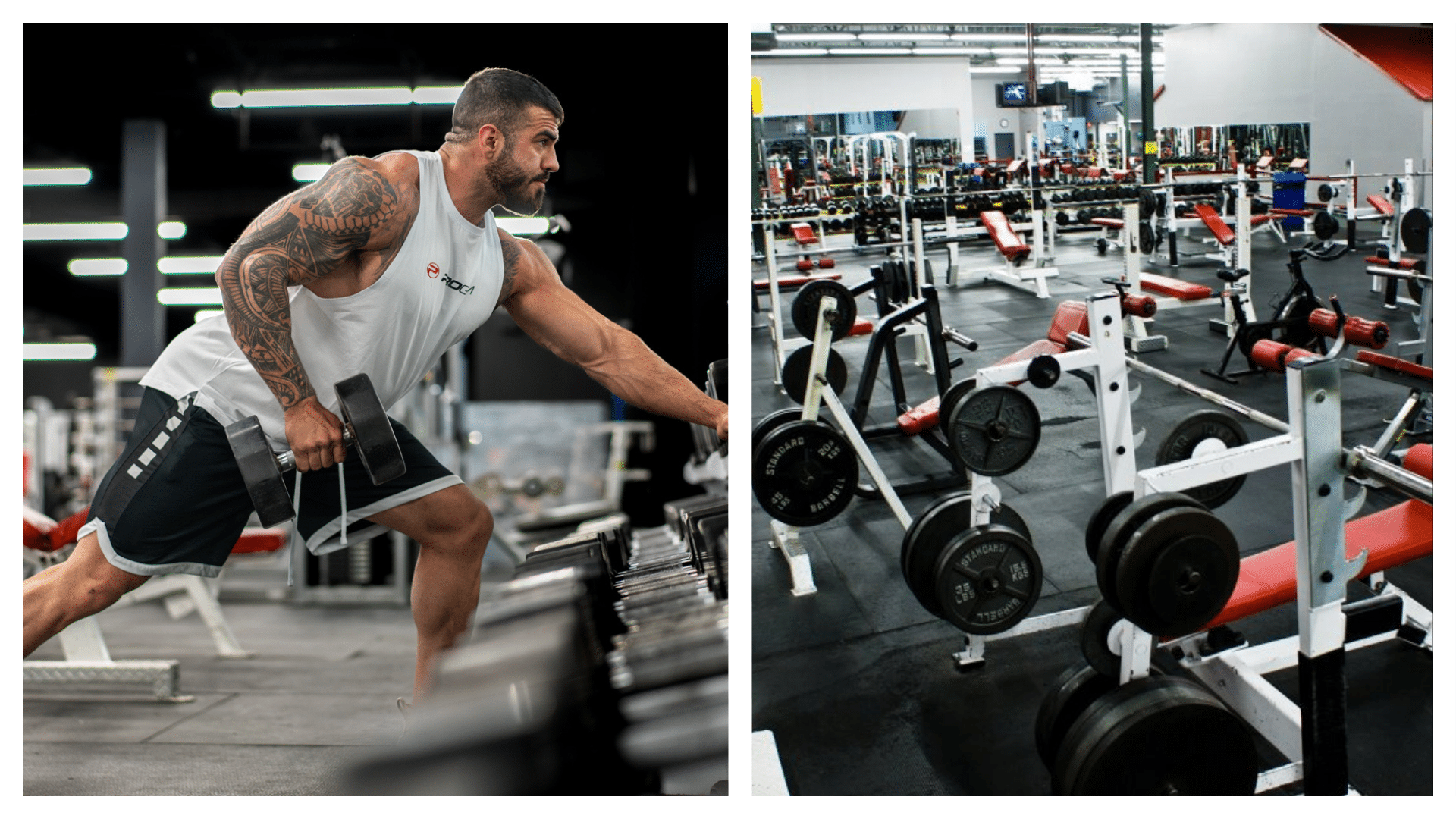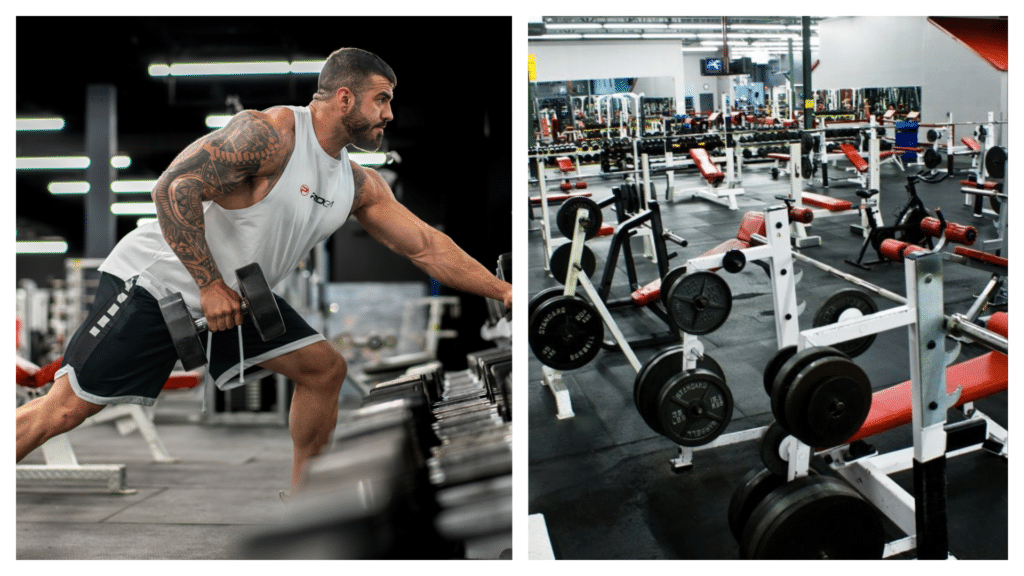 This Montreal gym is the biggest in Canada and the only one on our list that isn't found in the United States. Its state-of-the-art equipment is bettered only by its fantastic spa facilities.
You'll also find spacious locker rooms and very comfortable lounge rooms where patrons go to read and watch TV after sessions. It also offers boxing and kickboxing training.
Its 70,000 square feet area makes it one of the biggest gyms in the world.
Address: 8770 Boul Langelier, Montréal, QC H1P 3C6, Canada
7. Tree House Athletic Club, Draper, Utah – tailored classes and a climbing wall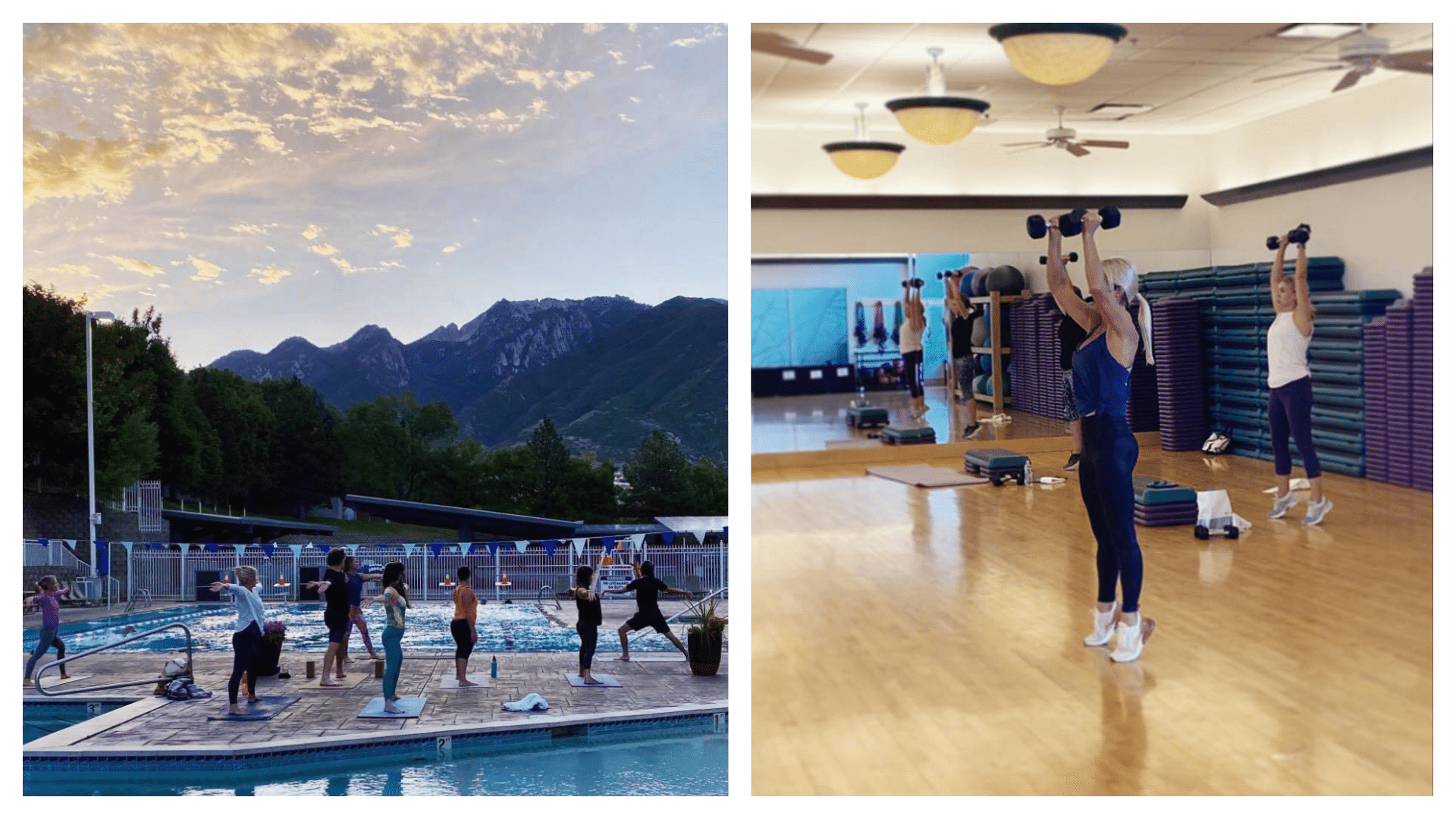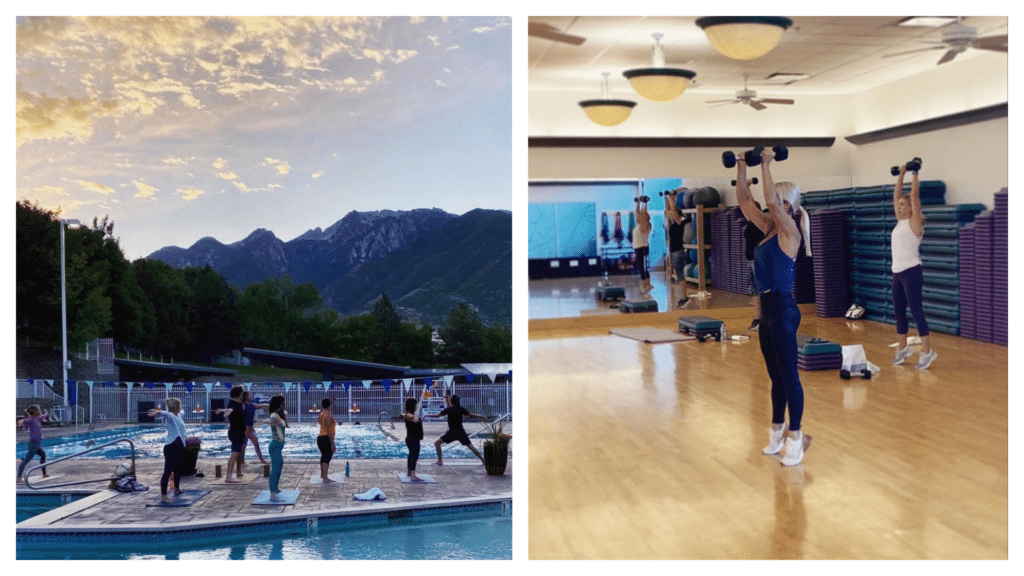 The Tree House Athletic Club features weights, weight machines, and the most modern cardio machines. It also houses two Olympic-sized swimming pools, one indoor and one outdoor.
The pièce de résistance, however, is undoubtedly the 30 feet high rock-climbing wall. With more than 100 tailored fitness classes each week, this huge facility has something for everyone.
Address: 1101 Draper Pkwy, Draper, UT 84020, United States
6. Quad's Gym, Chicago, Illinois – a behemoth of humble origins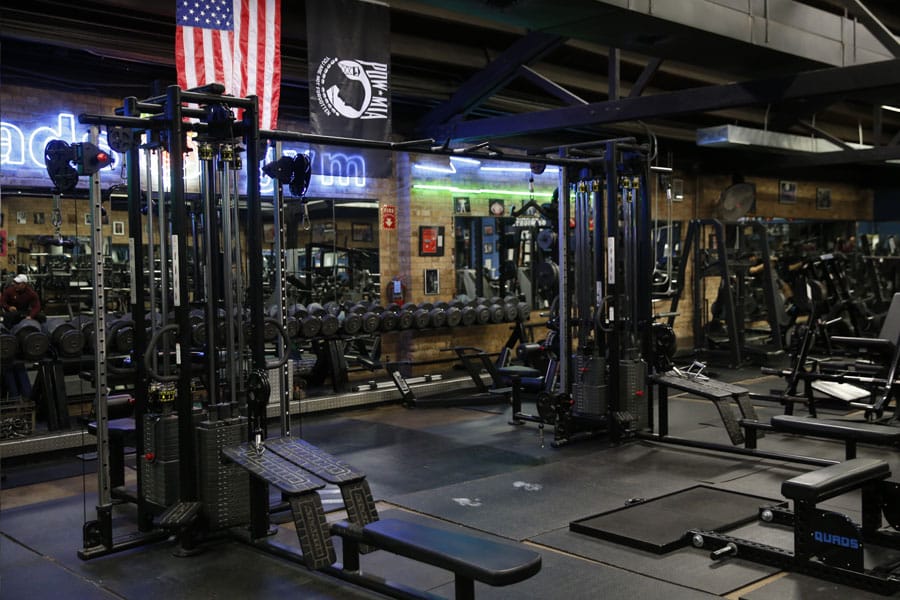 Quad's Gym has humble origins that belie its current 86,000 square feet incarnation. It started as the basement gym of friends Dave de Young and Tom Milanovich but soon grew in popularity, becoming the behemoth it is today.
Address: 3727 North Broadway, Chicago, IL 60613, United States
5. The Sports Club/LA, Los Angeles, California – the star treatment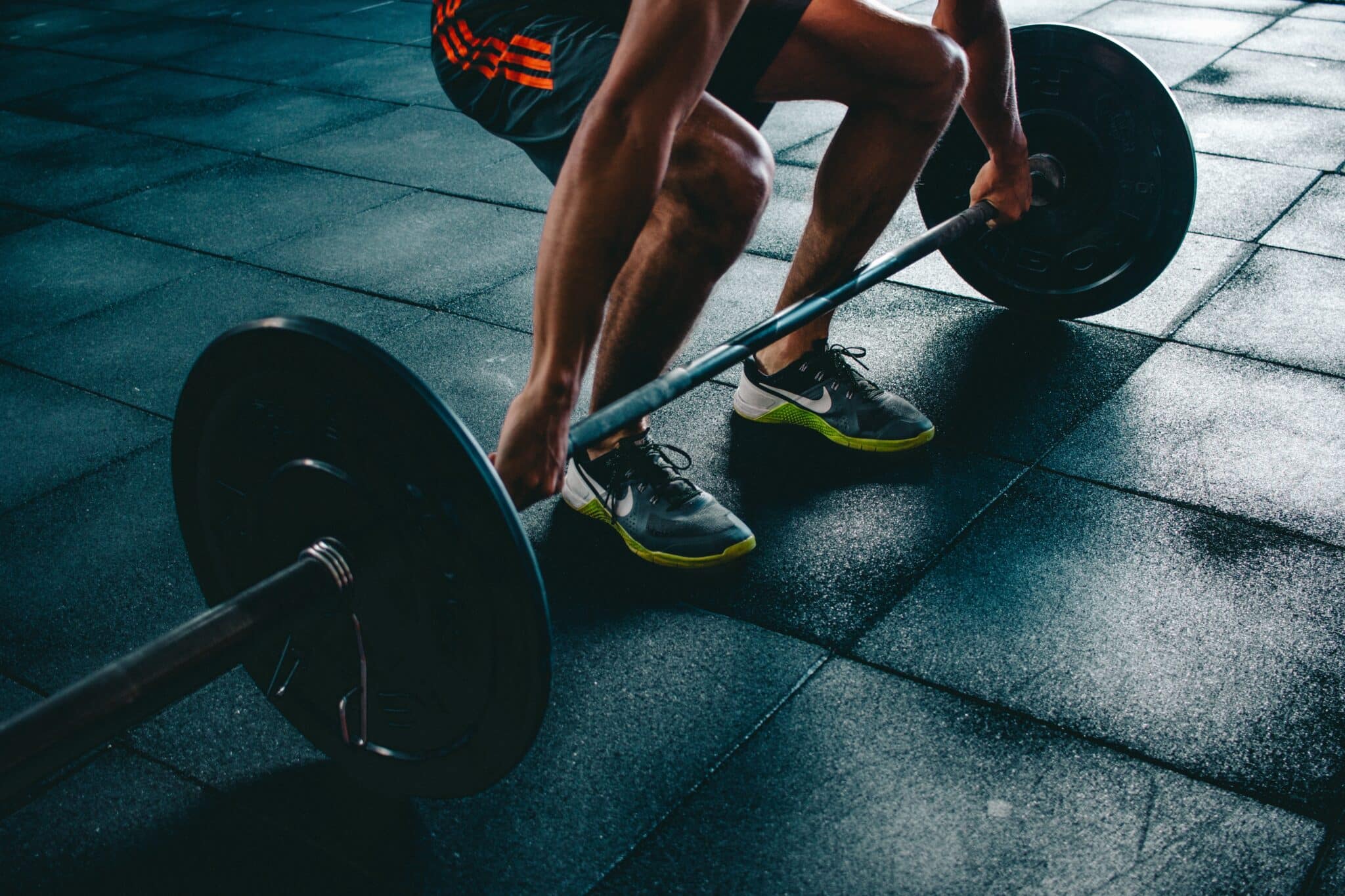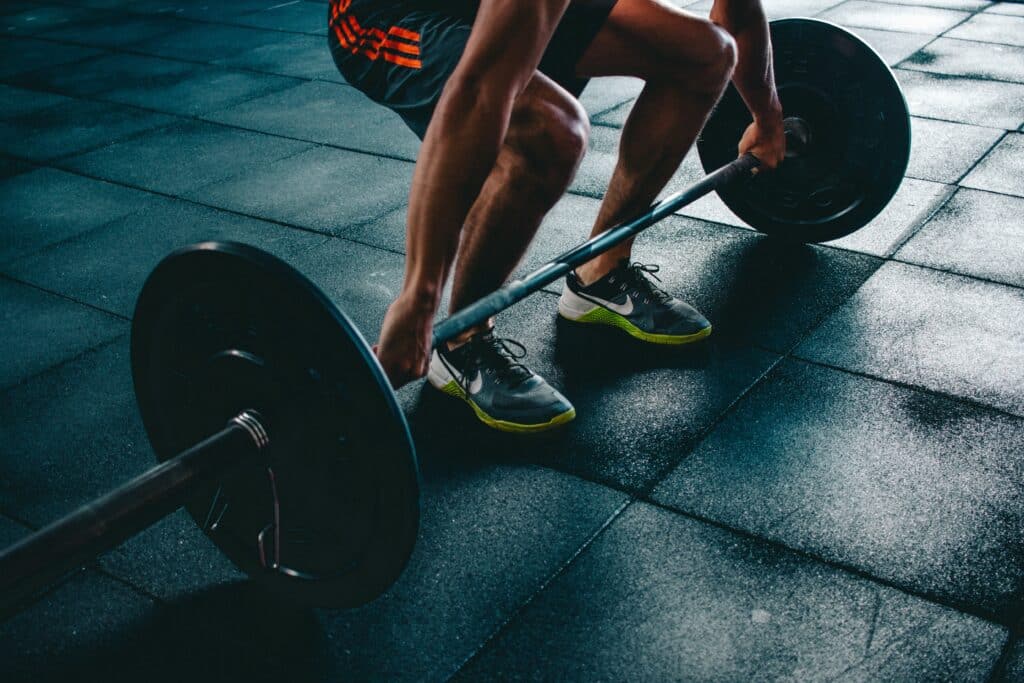 The Sports Club/LA offers treatment of Hollywood proportions, with valet parking, executive locker rooms, a day spa, and laundry service.
Such service, along with state-of-the-art facilities and a premium membership fee ($5,500 per year), make this the go-to gym for many Hollywood celebrities.
Address: 11151 Missouri Ave, Los Angeles, CA 90025, United States
4. 24 Hour Fitness Ultra Sport, Irvine, California – a US chain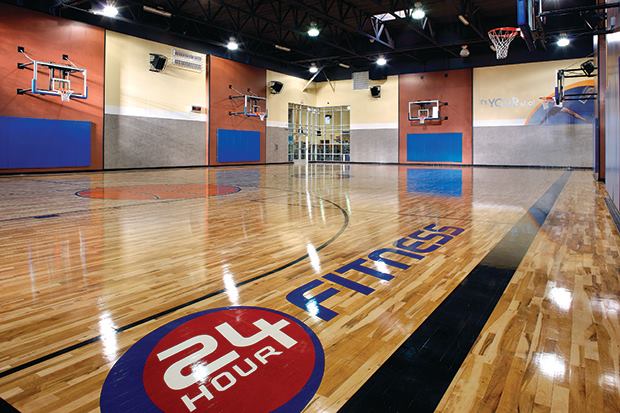 This chain of fitness suits boasts over 400 locations in the USA. The Irvine, California branch is by far the biggest of these, at an enormous 100,000 square feet.
The fitness suite has excellent cardio and weight-lifting facilities. There are also basketball, volleyball, and racquetball courts if you prefer to get your exercise from some competitive sport.
This gym also has such luxury amenities as a kids' club, a tanning salon, and a massage centre.
Address: 8697 Irvine Center Dr, Irvine, CA 92618, USA
3. Nike World Headquarters, Beaverton, Oregon – one of the best perks of working for Nike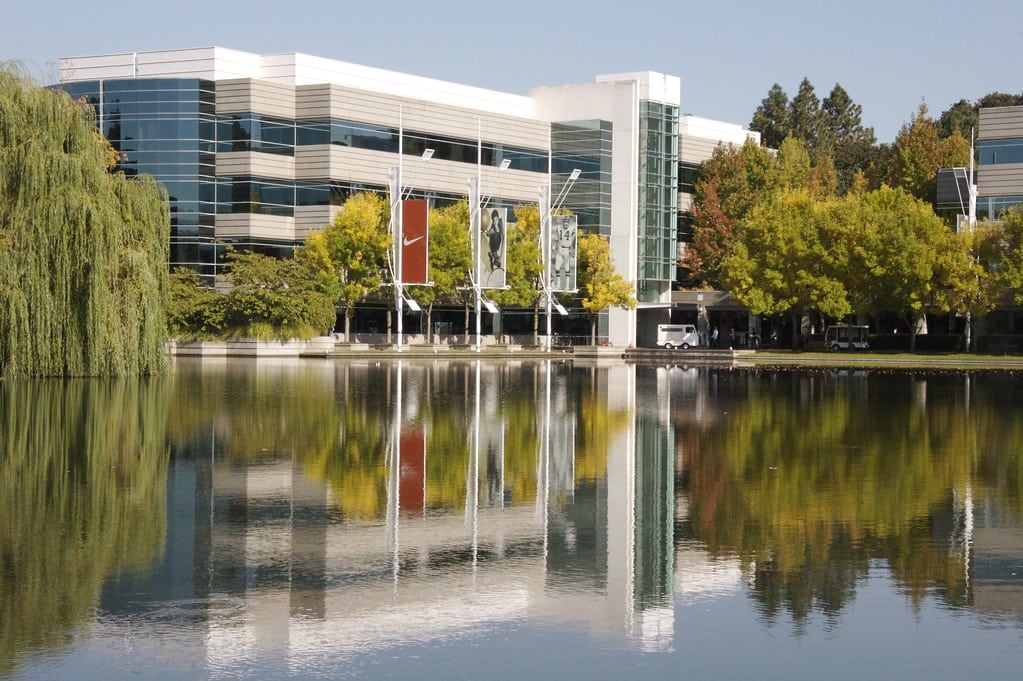 Sportswear giant Nike invests some of their profits into this excellent facility at its Oregon headquarters.
Set up over 110,000 square feet, this gym includes free weights, cardio equipment, a climbing wall, and a 25 m swimming pool.
Additionally, personal trainers tailor sessions to you regardless of your experience. What's more, Nike employees and their families can use this massive gym absolutely free of charge.
Address: One Bowerman Dr, Beaverton, OR 97005, United States
2. Life Time Fitness, Tulsa, Oklahoma – incredible indoor cycling facilities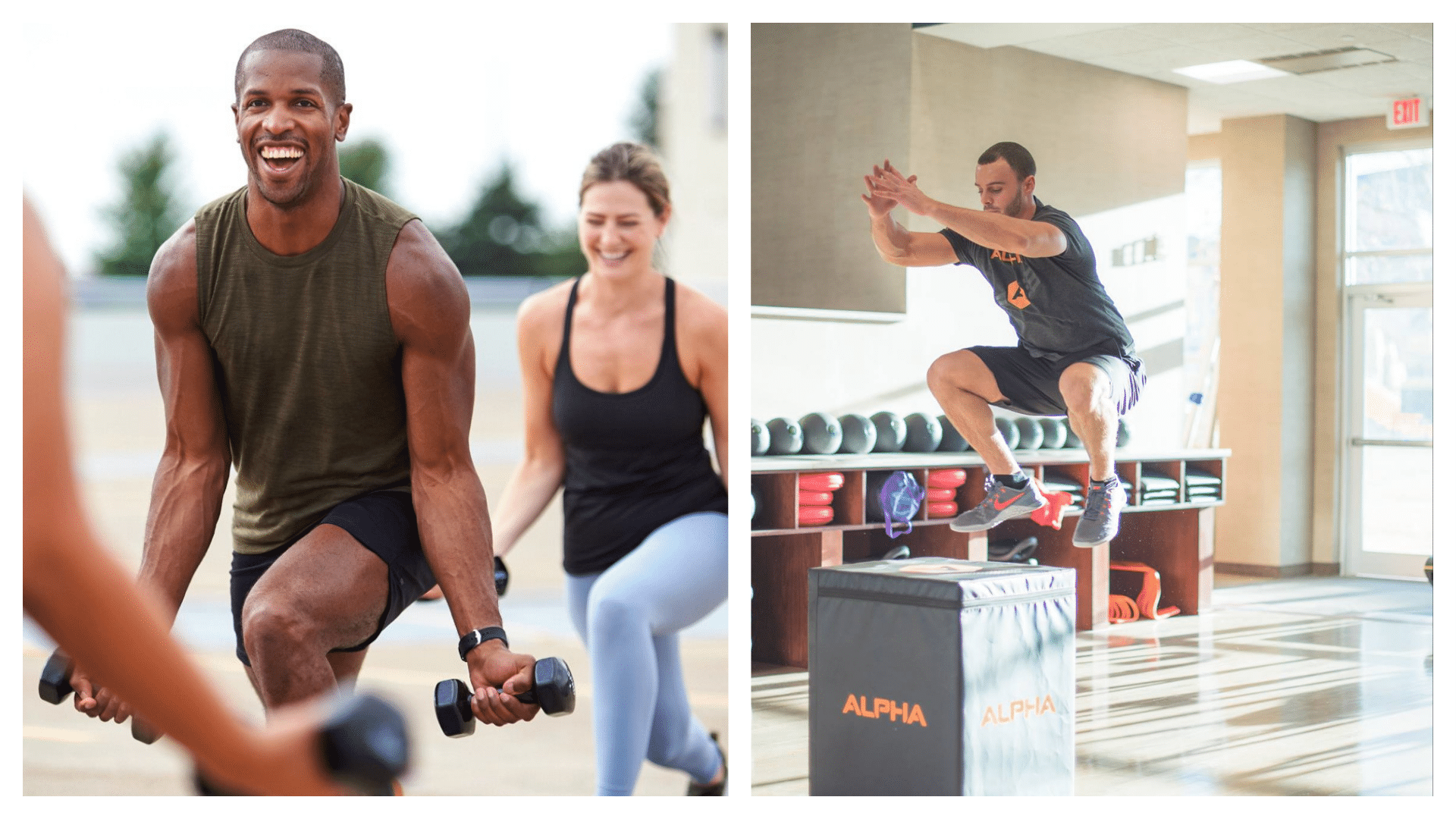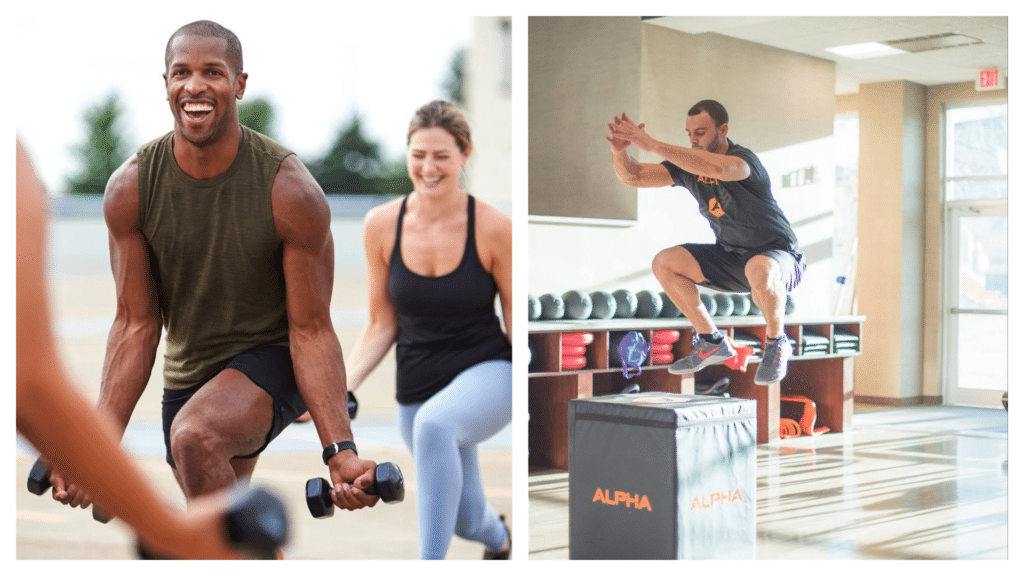 The second-biggest gym in the world, this Tulsa gym has it all. They count on over 400 pieces of exercise equipment, an indoor and an outdoor swimming pool, and basketball courts.
Furthermore, it offers excellent yoga and pilates classes. However, the stand-out feature of Life Time Fitness is undoubtedly its indoor cycling facilities.
Address: 10642 S Memorial Dr, Tulsa, OK 74133, United States
1. Greenwood Athletic and Tennis Club, Greenwood Village, Colorado – the biggest gym in the world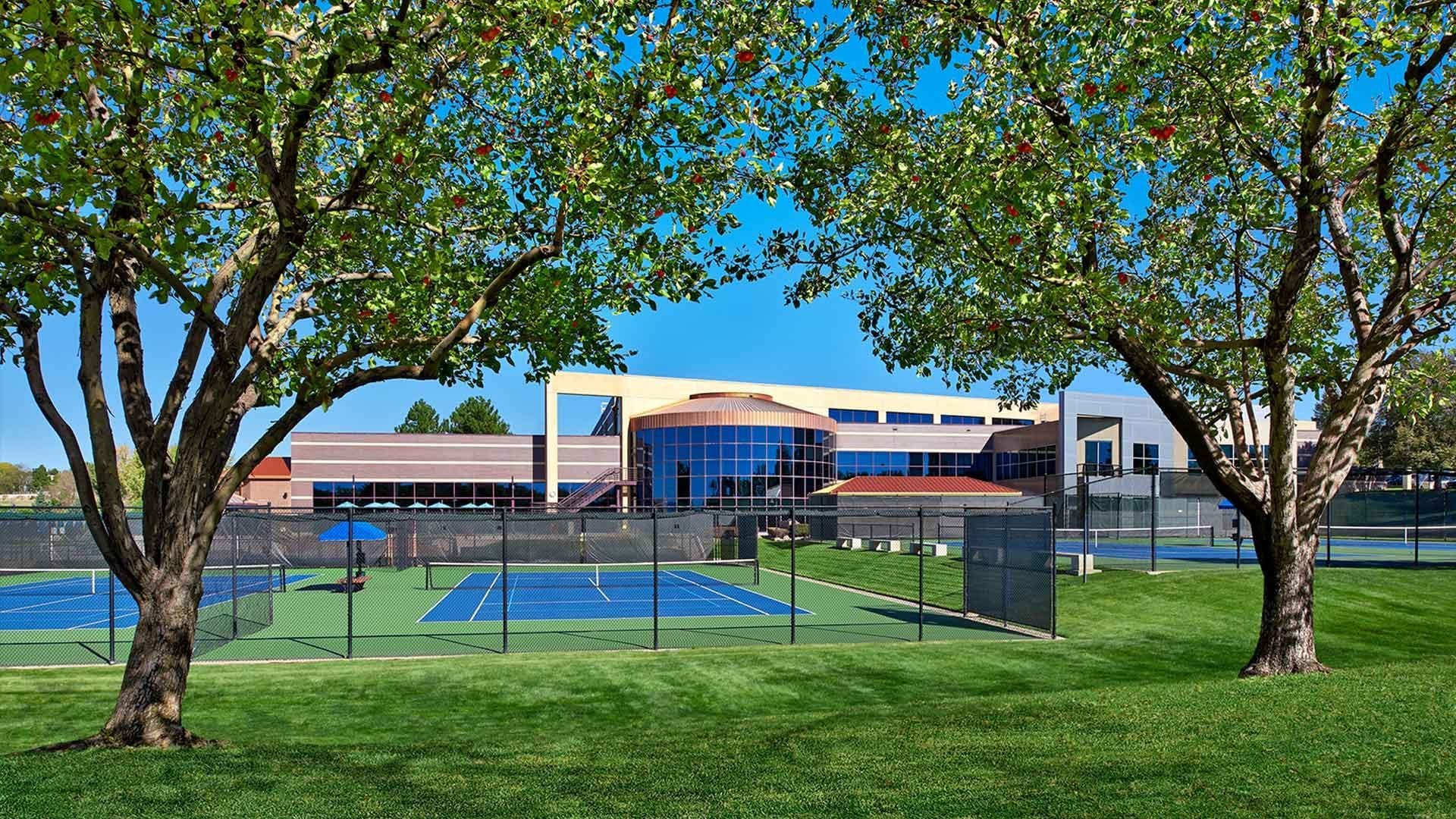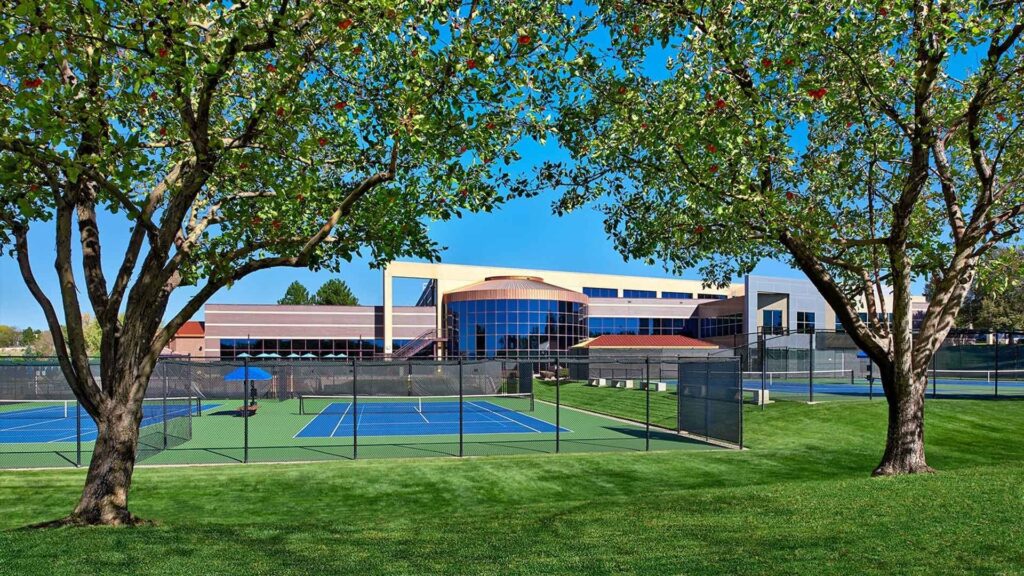 At 142,000 square metres, Colorado's Greenwood Athletic and Tennis Club is comfortably the biggest gym in the world.
Here, you'll find 12 immaculate tennis courts for both singles and doubles matches. This gym also offers 120 classes in disciplines such as aerobics, kickboxing, and yoga.
Address: 5801 S Quebec St, Greenwood Village, CO 80111, United States
Legal Disclaimer
We cover articles relating to many activities. Some of our articles showcase gaming and gambling as activities. While we do not take money for bets or own any gambling venues, we feel it is important that our readers know the risks of such venues or sites that we may mention in our articles. Gambling involves risk. Please only gamble with funds that you can comfortably afford to lose. See our legal disclaimer for more info.