Thai food is in a league of its own, and here are ten Thai dishes you need to try at least once.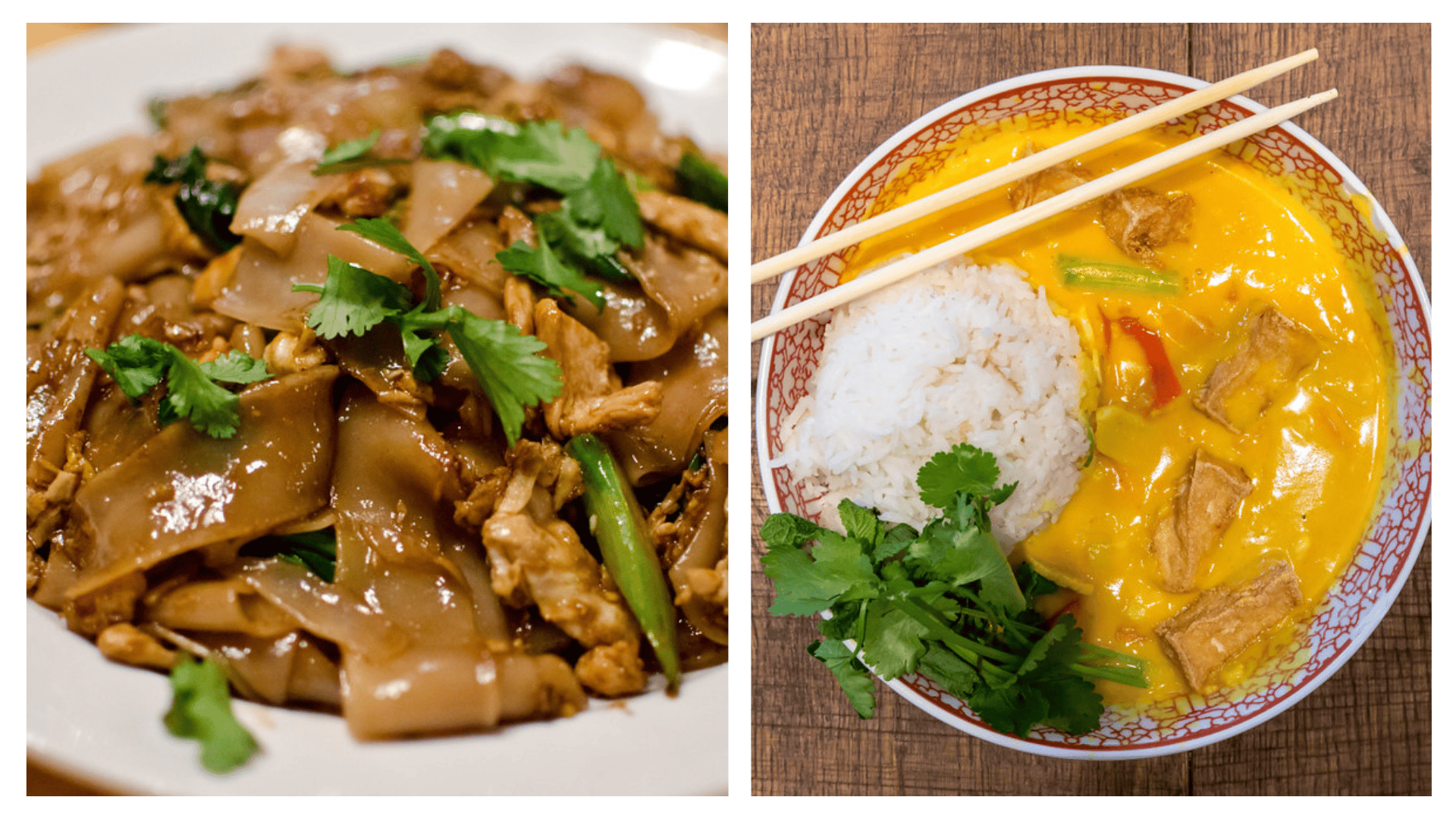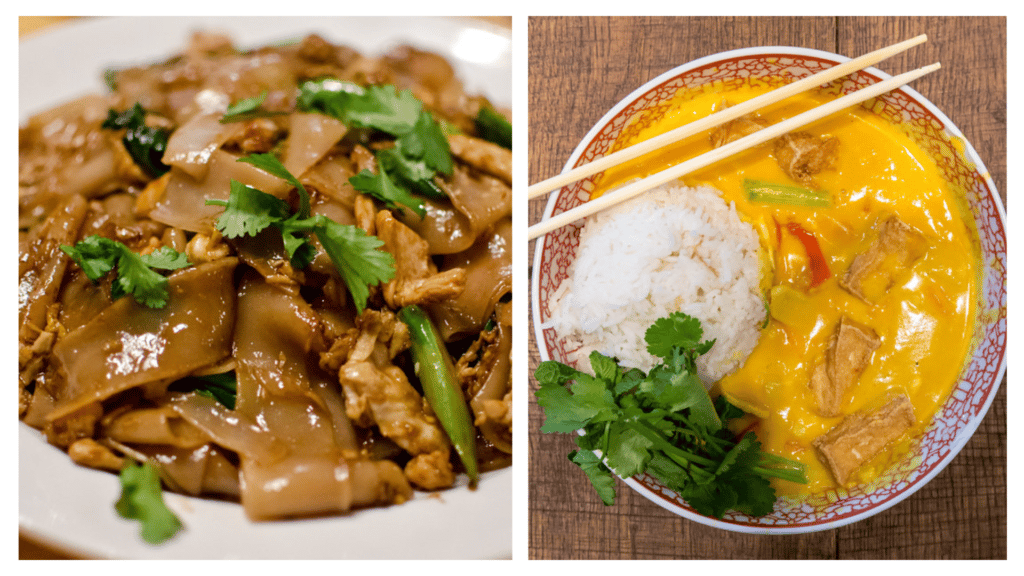 Thai food is world-renowned for its bold flavours, incredible scents, and all-around health benefits due to its use of the freshest ingredients. So there's no surprise that it's the favourite cuisine of many travellers.
However, while Thai food has become increasingly popular worldwide, nothing beats an authentic dish from Thailand itself. So, add our recommendations to your list if you fancy a mouth-watering dish bursting with exotic flavours and secret ingredients.
Oh, and did we mention that these dishes are incredibly easy on your bank account? Here are the top ten most delicious Thai dishes, ranked.
10. Kaeng Leung (Thai Yellow Chicken Curry) – a mild Thai curry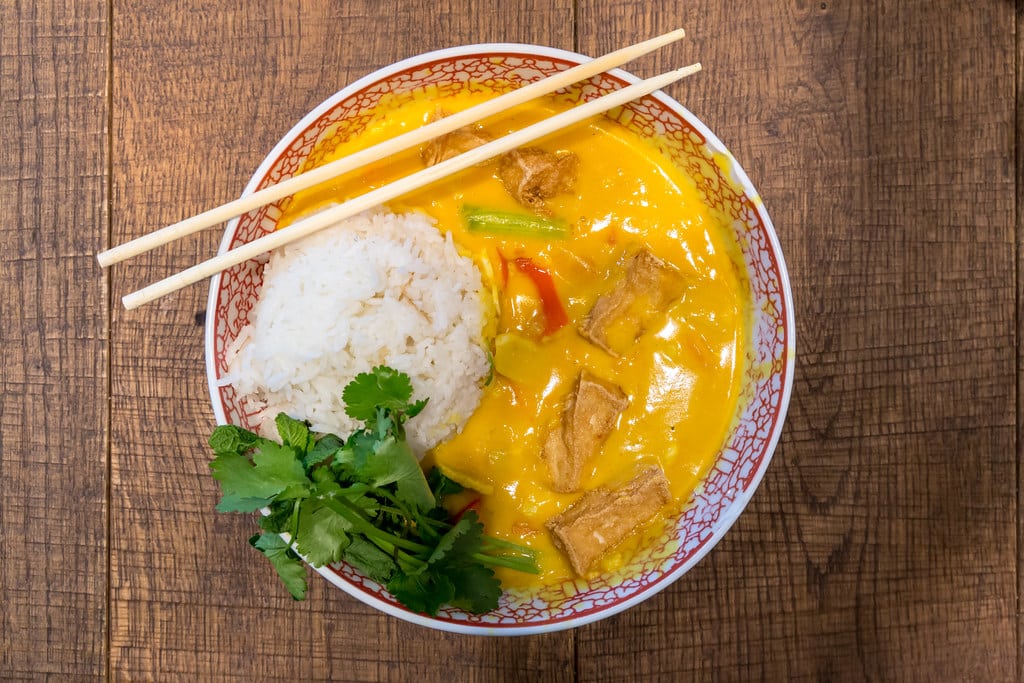 There is a range of Thai curries to choose from, including green curry, red curry and yellow curry, which are all as popular as each other. But if you prefer a mild taste, then don't miss out on Kaeng Leung.
This yellow curry originates in Southern Thailand and counts on cumin, coriander, and ginger for its flavour. The recipe uses less chilli than other varieties of curry and is, therefore, the milder option.
9. Thai Chicken Satay – an ideal on-the-go snack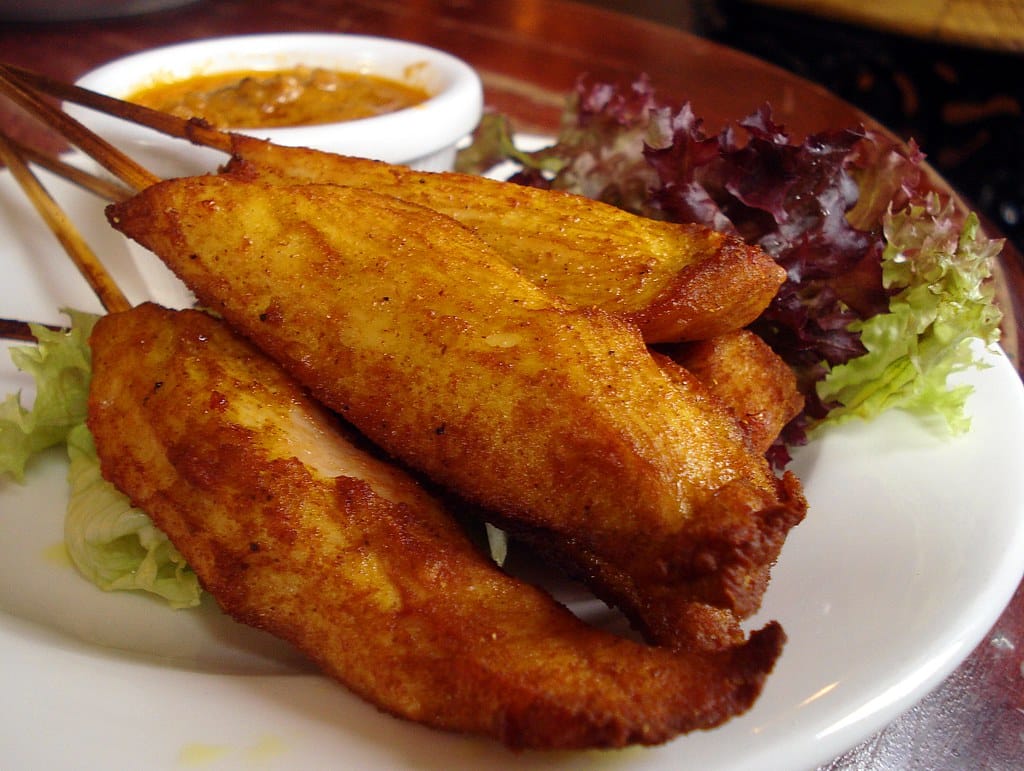 These delicious Thai chicken skewers are easily prepared and ubiquitous in Thailand, so they are a fantastic appetizer or on-the-go snack.
The marinade used for these skewers makes them a must-try, and you will taste flavours of coconut, peanut, coriander, and curry, amongst others.
8. Poh Pia Tod (Thai Spring Rolls) – an excellent appetizer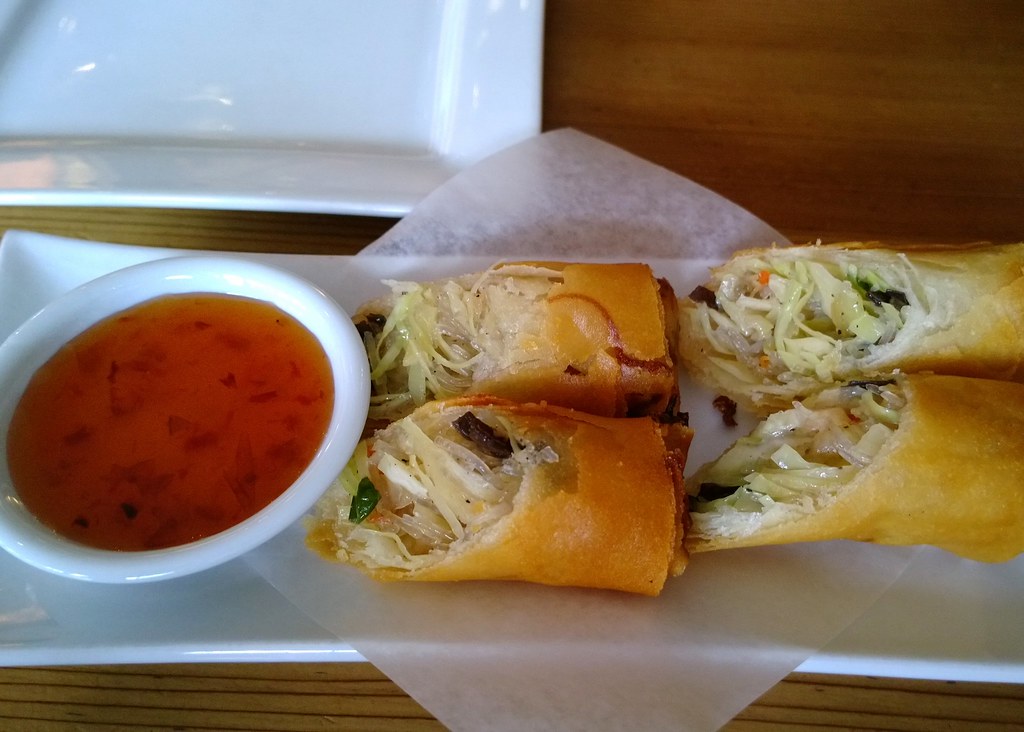 Southeast Asia is known for its spring rolls, and each country has its own way of making them. One of the best Thai dishes has to be their take on the spring roll.
They are full of fresh flavours of shredded cabbage, carrots, onion, and ground pork that are then wrapped up and fried until crispy.
7. Pad Siew (Thick Stir-Fried Noodles) – a healthy noodle dish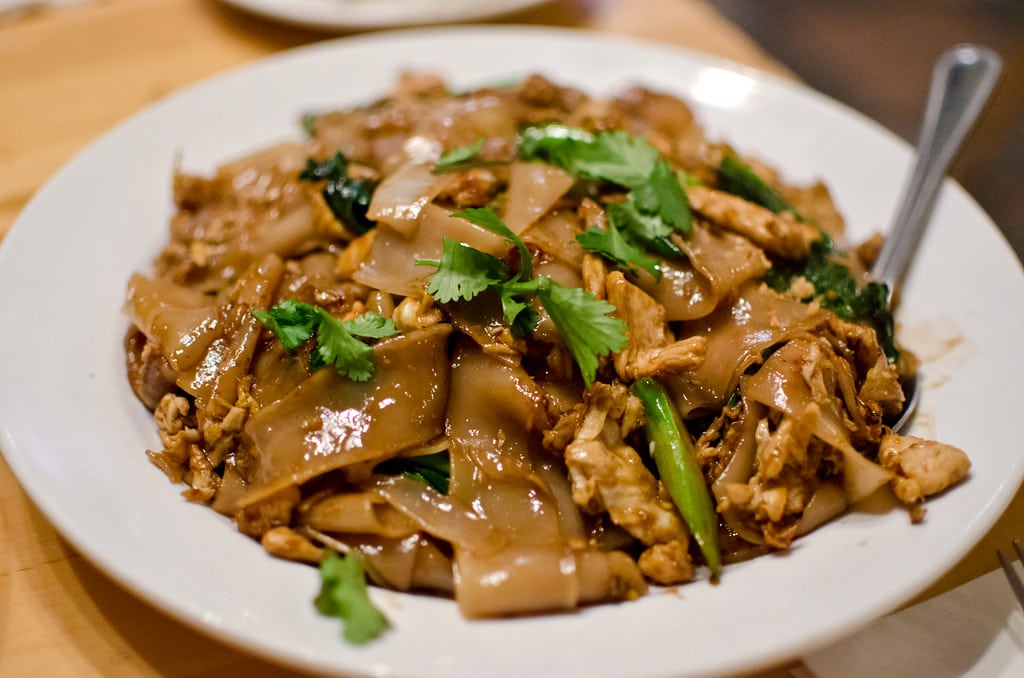 This stir-fried noodle dish – one of the most commonly eaten dishes in Thailand – is a staple of every street vendor stall in Thailand.
Thick, slippery noodles are tossed with seasonal green vegetables, garlic, onion, egg, oyster sauce, and soy sauce. The variety of vegetables earns Pad Siew its reputation as a healthy noodle dish in Thailand.
6. Khao Niao Mamuang (Mango Sticky Rice) – a delicious sweet treat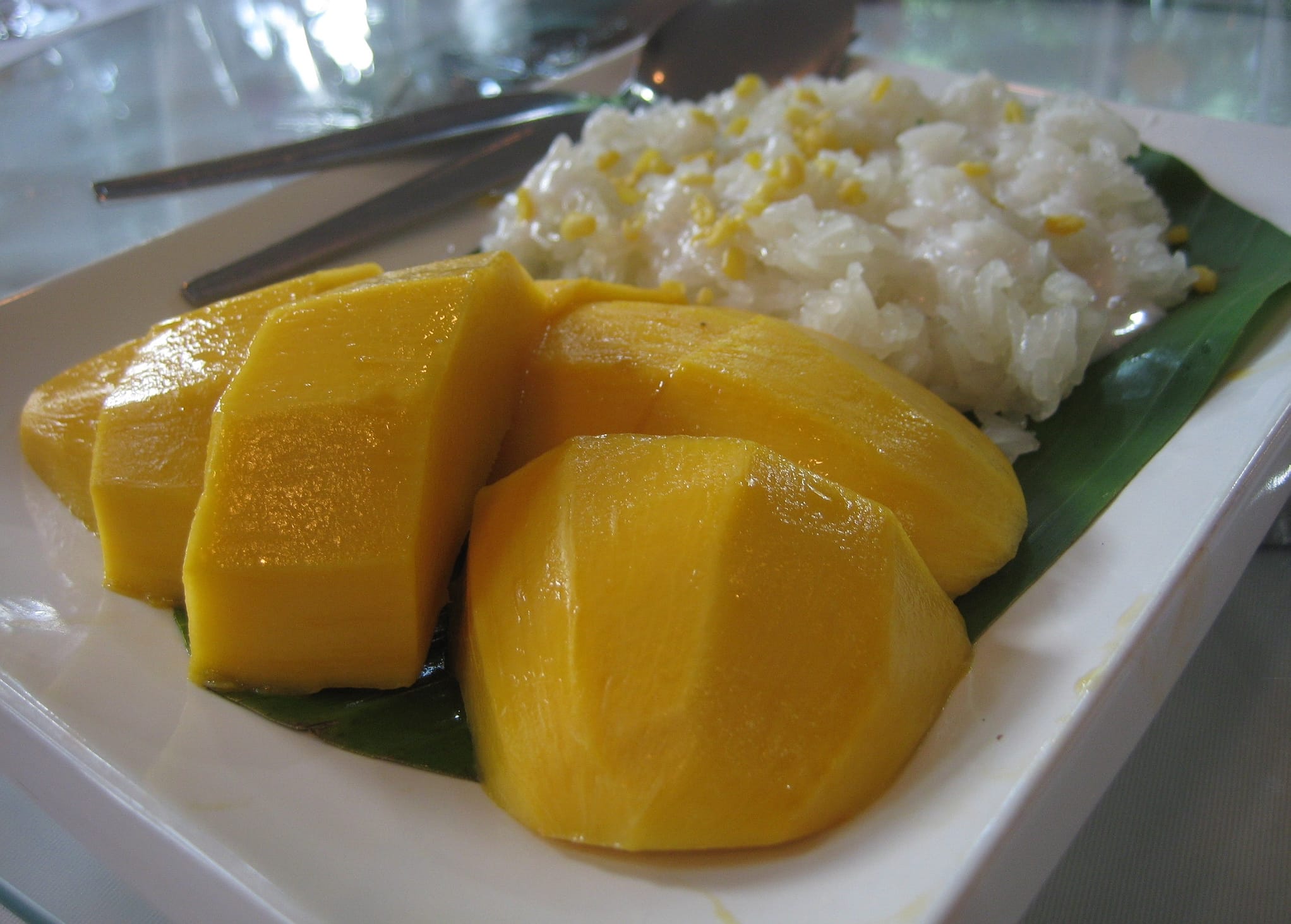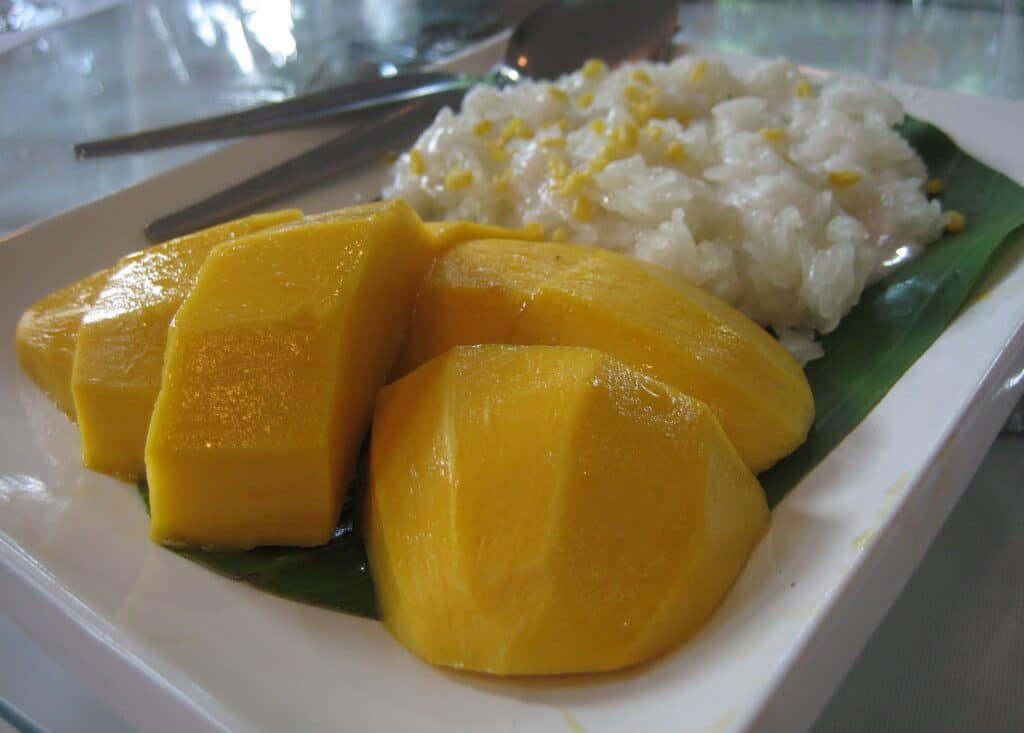 Mango sticky rice is one of the must-try dishes that are found everywhere in the country. Perfect as a snack or for dessert, this traditional dish uses glutinous rice, fresh mango, and coconut milk.
5. Tom Kha Gai (Chicken in Coconut Soup) – a healing Thai dish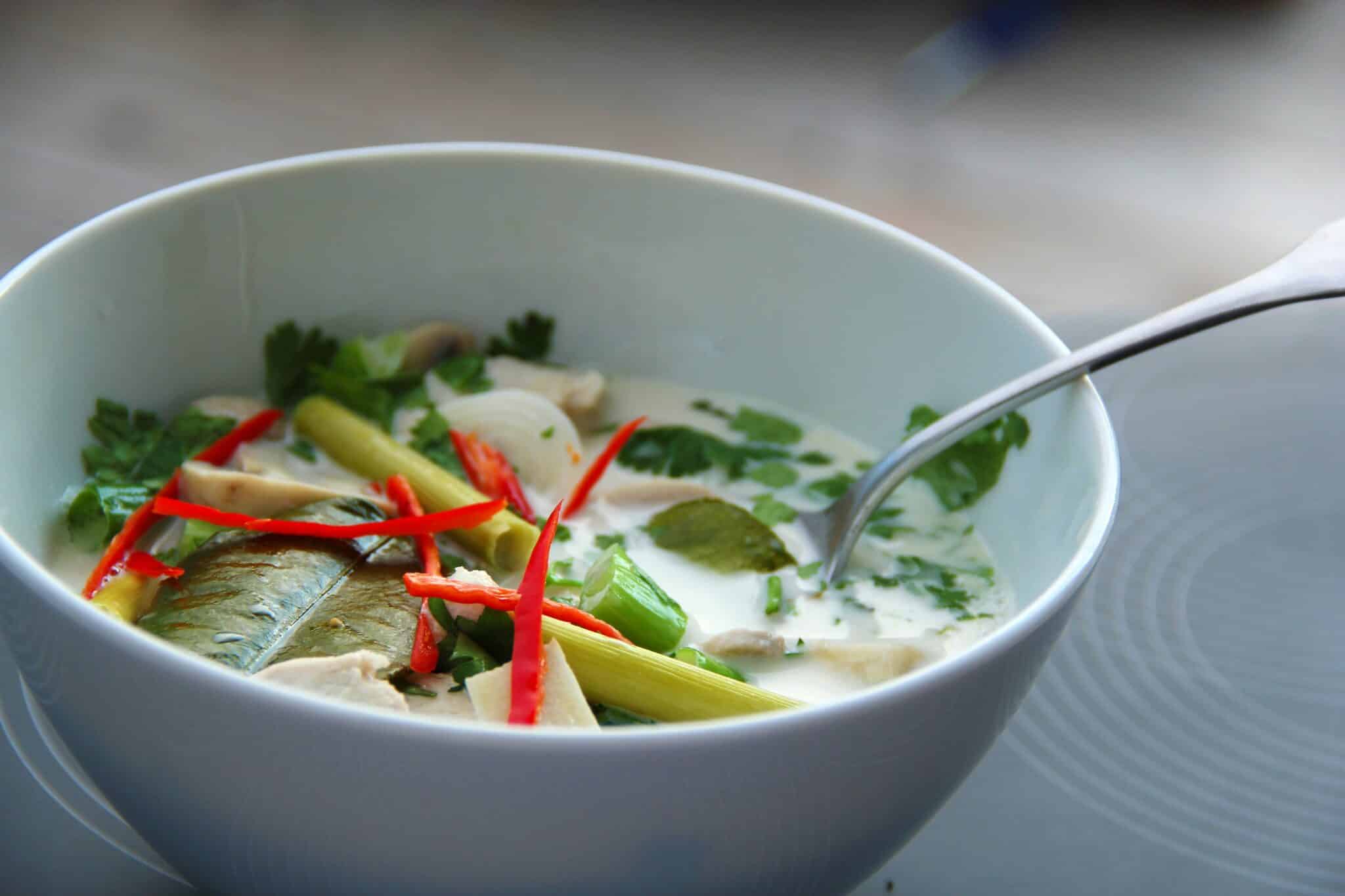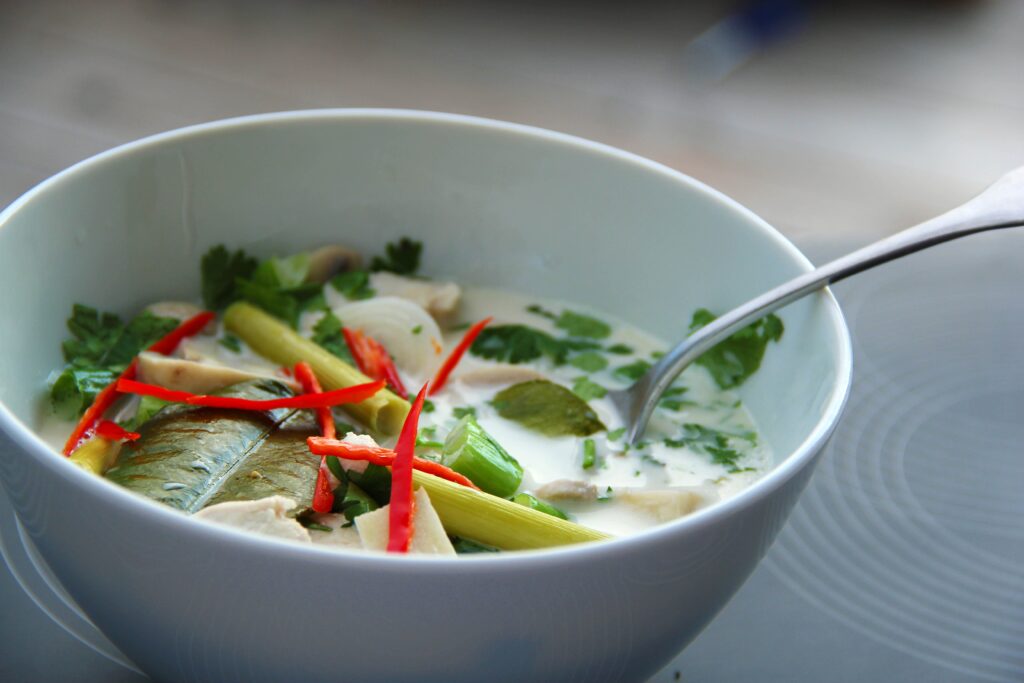 As healthy as it is tasty, Tom Kha Gai is a spicy yet sour, hot soup. It is made of various fresh ingredients, including coconut milk and is highly nutritious. What's more, some even claim it has medicinal properties that heal the body.
4. Panang (Thai Curry) – a deliciously thick red curry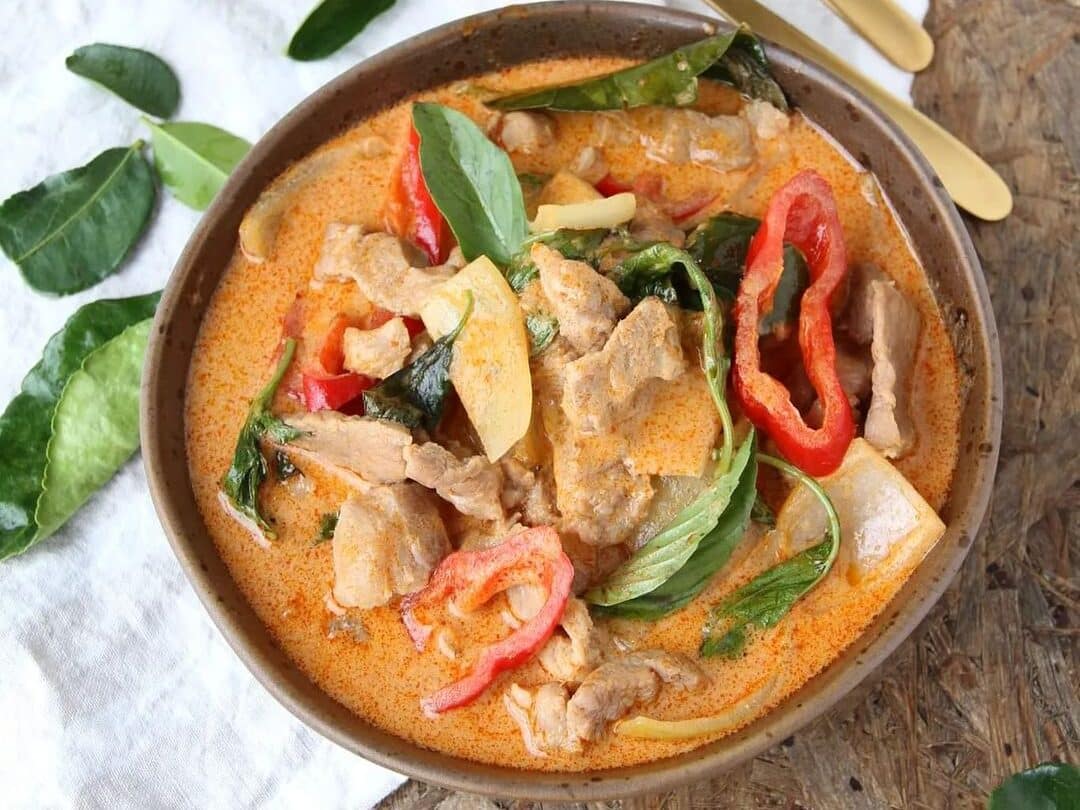 This mouth-watering dish is thick, salty and sweet all at the same time and is one of the country's best dishes.
The incredible Panang curry paste uses Kaffir lime, chilli peppers, lemongrass, coriander, cumin and garlic, to name but a few fresh ingredients, which results in an irresistible flavour.
3. Tom Yum Goong (Spicy Shrimp Soup) – a hot and spicy favourite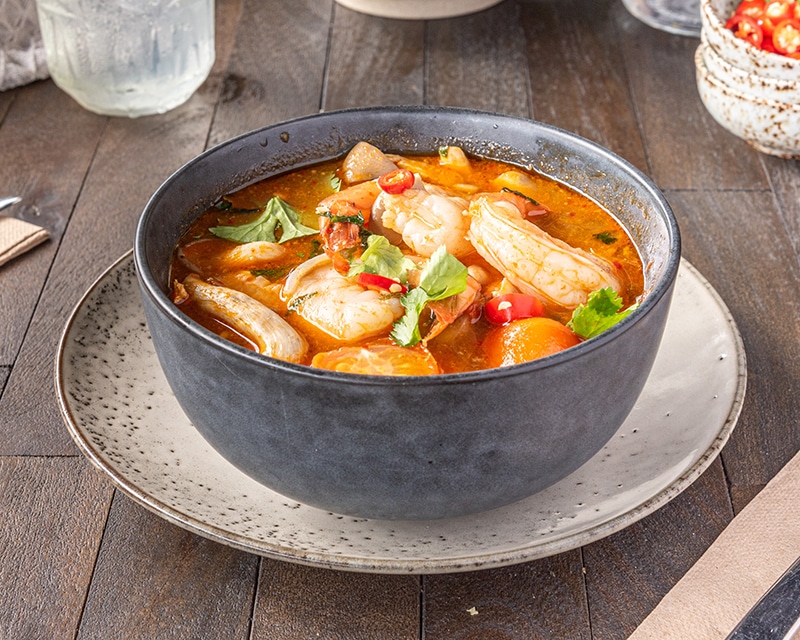 As the name suggests, this very spicy soup is ideal if you want to try one of the best Thai dishes with a kick to it. Also known as hot and sour soup, this delicious dish tickles your taste buds and warms you up inside, so be sure to try this when you are in Thailand.
If you're a vegetarian or just not a fan of seafood, then spicy Thai vegetable soup – which is just as delicious – is your closest alternative.
2. Khao Pad (Fried Rice) – a signature dish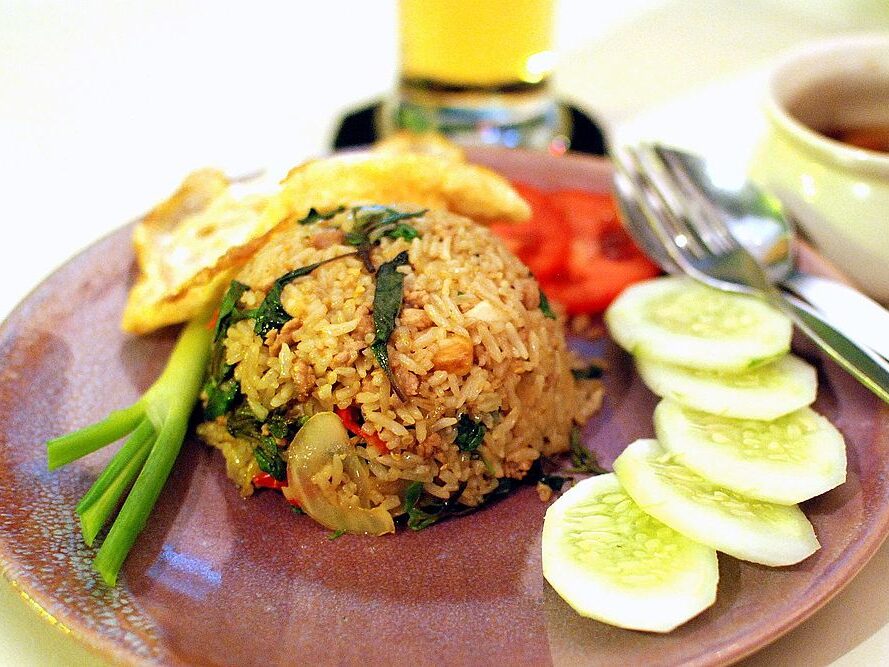 This quick and easy fried rice dish consists of rice, scrambled eggs, herbs, spices and other delicious ingredients. These ingredients are abundant in Thailand, making Khao Pad a cheap meal to prepare and buy, and so beloved by both locals and visitors.
1. Pad Thai (Thai Noodles) – one of the most famous Thai dishes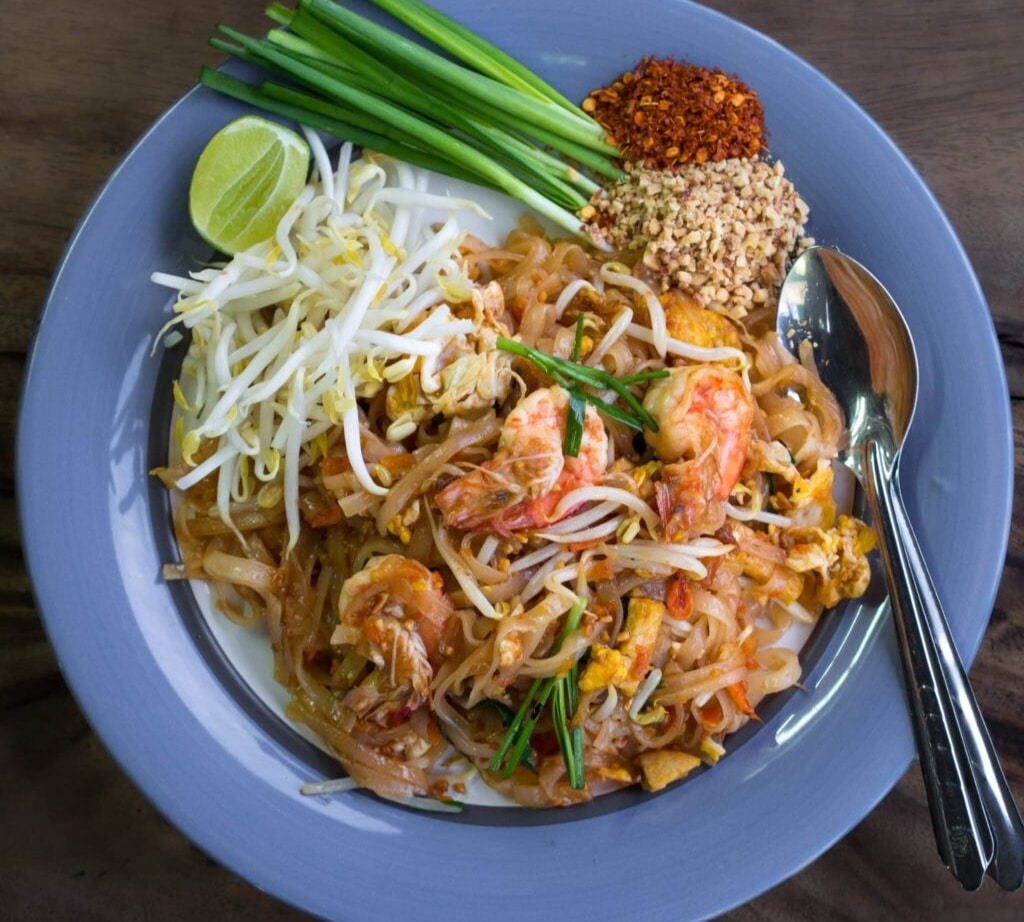 Pad Thai is one of the most popular dishes in Thailand and is a favourite everywhere: from street food vendors to brick-and-mortar restaurants. It combines rice noodles, a scrambled egg, peanuts, shrimp, and bean sprouts mixed with sweet and aromatic herbs and spices.
Notable mentions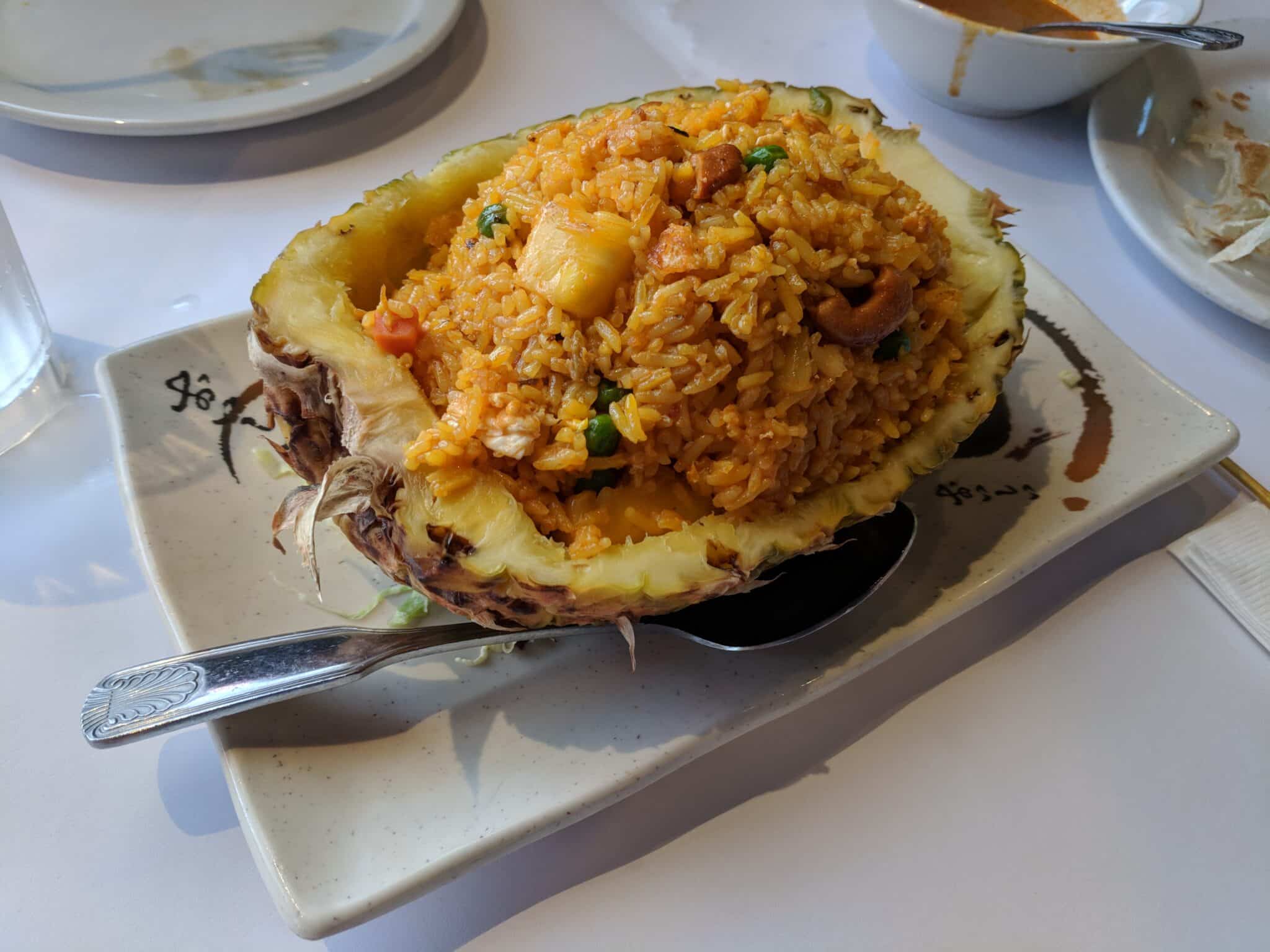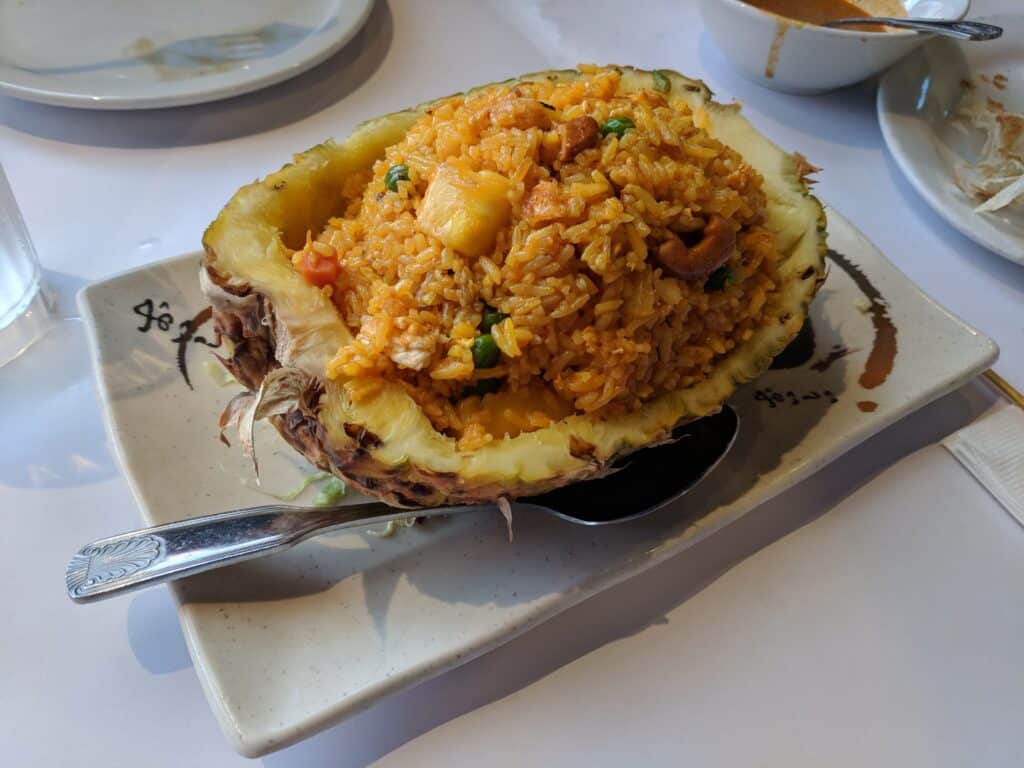 Khao Pad Sapparod (Pineapple Fried Rice): This is one of the best dishes, which has a balance of sweet and salty flavours and is a unique dish to try in Thailand.
Yum Nua (Spicy Beef Salad): Imagine a tasty beef salad with aromatic mint, coriander and lime flavours – and this is it! One of the best local dishes, it is healthy, colourful and flavourful.
Som Tam (Papaya Salad): This Thai salad with a spicy kick counts on unripe papaya as its secret ingredient. Originally from Laos and Northern Thailand, it is eaten all over Southeast Asia.
Tod Mun Pla (Thai Fish Cakes): These yummy fish cakes are perfect as an appetizer, snack or even a main course and appear on menus throughout the country.
FAQs about the most delicious Thai dishes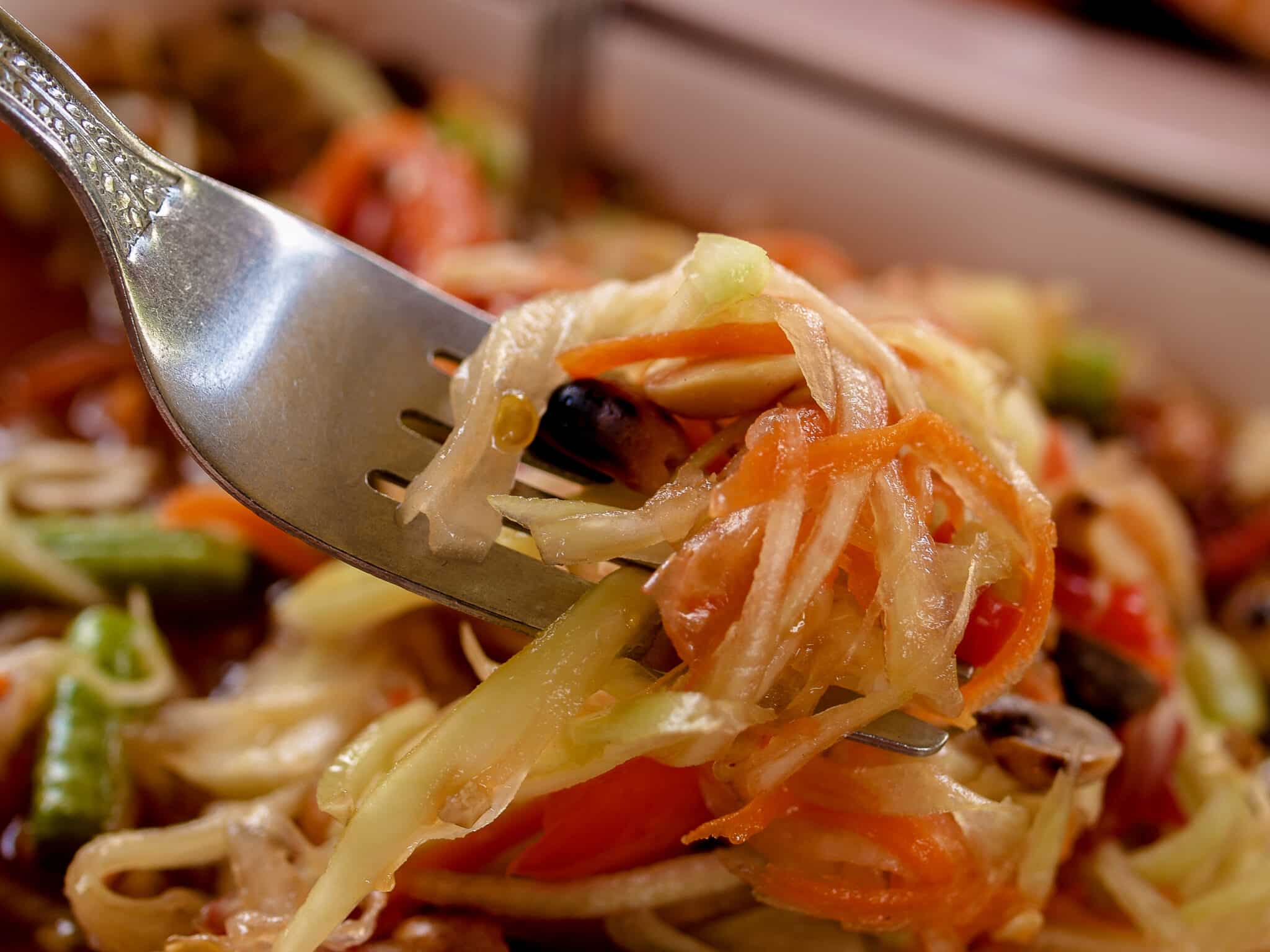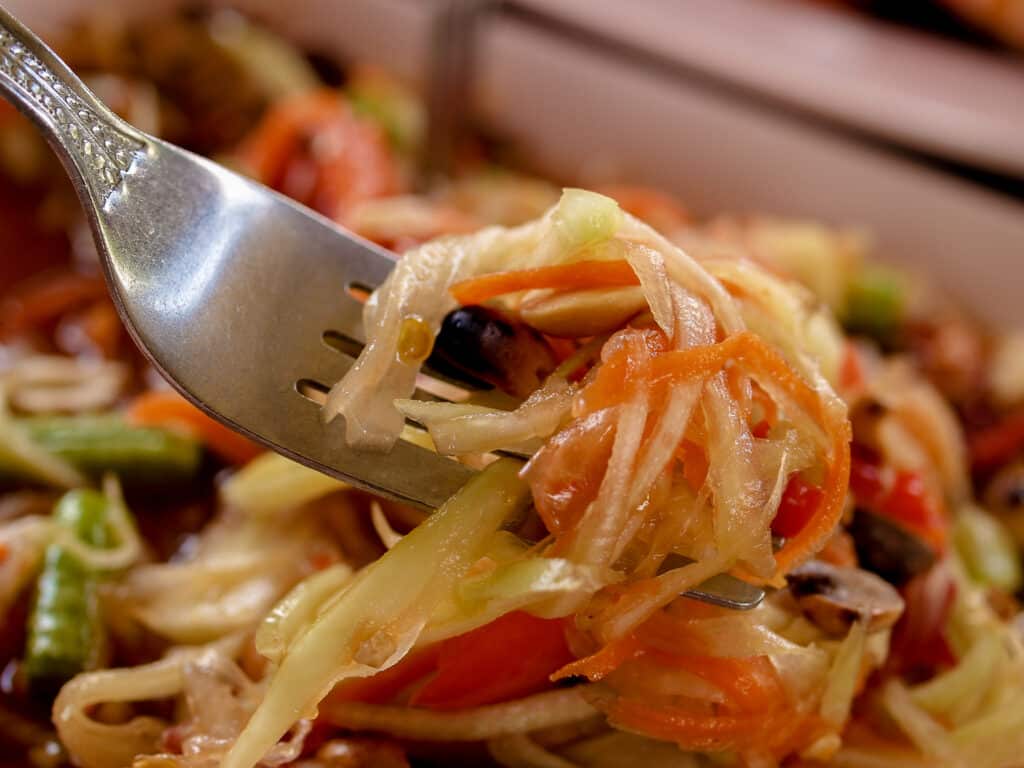 What are popular Thai food dishes?
Pad Thai, Thai curries and Thai salads are very popular in Thailand.
What is the most traditional Thai dish?
Pad Thai and Tom Yum Goong are two of the most traditional Thai meals.
Is Thai food healthy?
Thai food has a reputation for being healthy since it uses coconut milk, rice, fresh ingredients and nutritious broths.
So, there you have the ten most delicious Thai dishes, ranked. Thailand is a haven for food lovers, so we highly recommend trying all these dishes when visiting this cheap food paradise. You won't be disappointed!