A haven for artists, Ireland's capital city is full of colour, life, and history. Here are the five best spots for street art and graffiti in Dublin.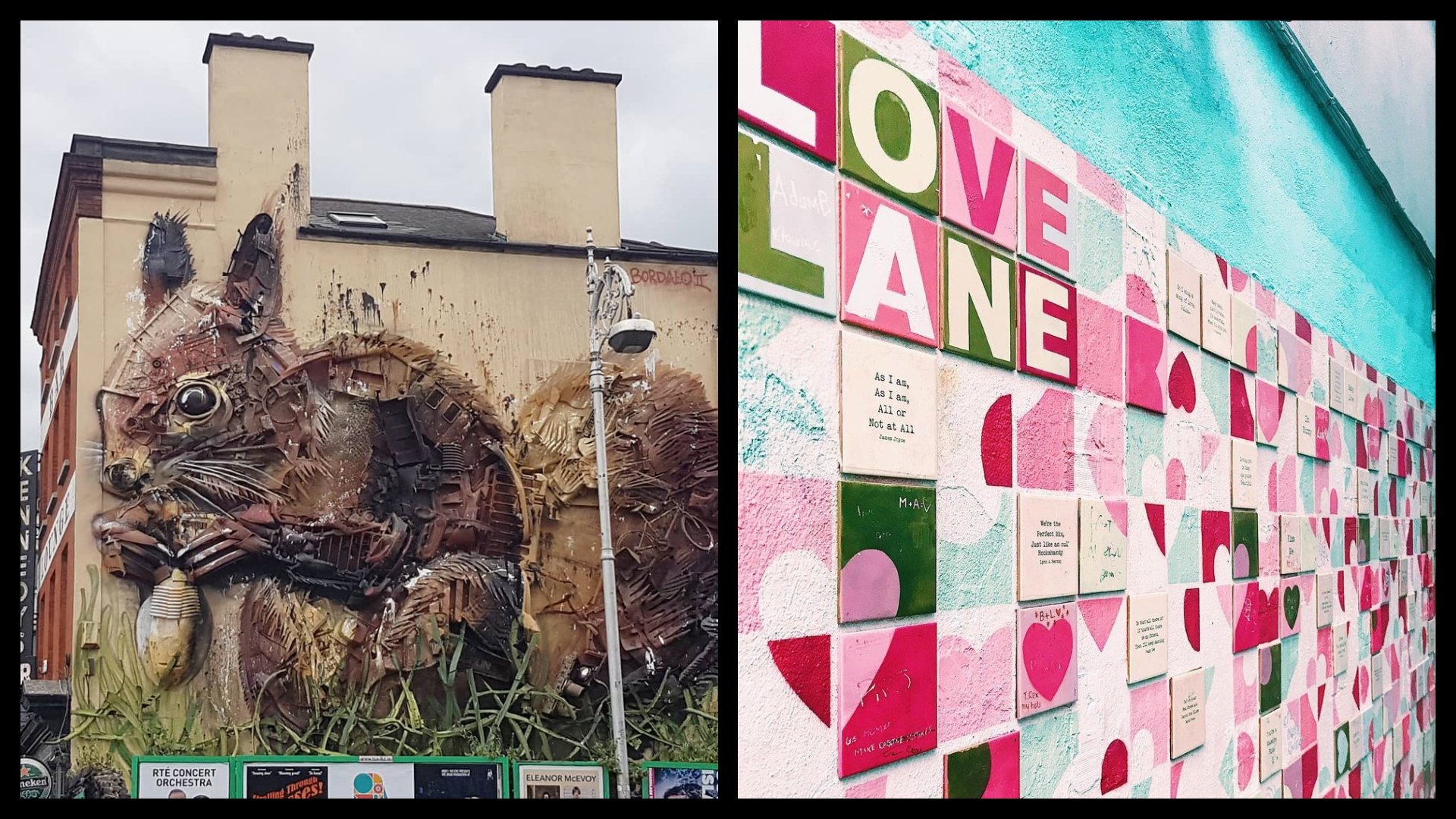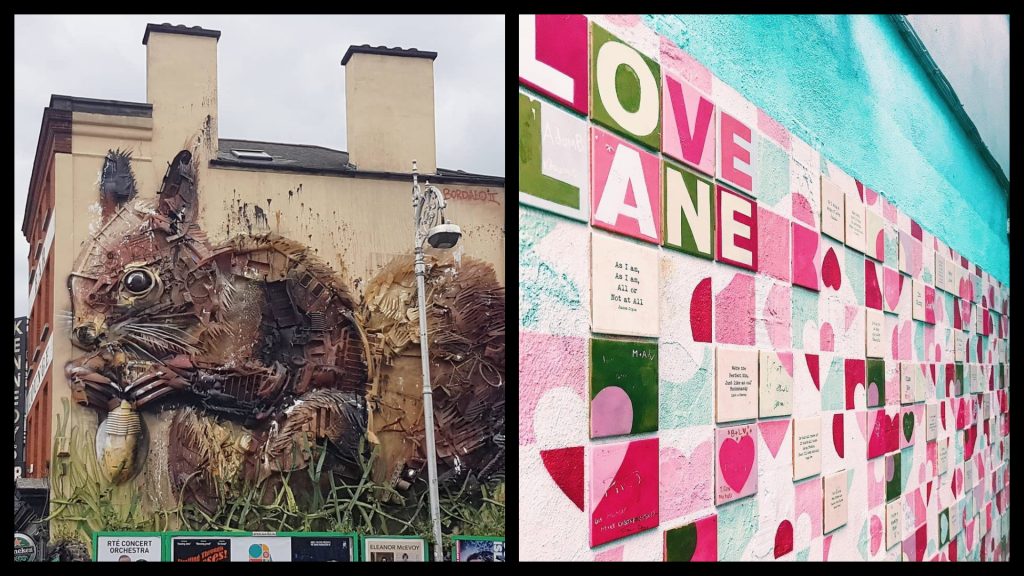 Well-known for its Georgian architecture and abundance of history, one of the things that brings Dublin into the lively 21st-century is its abundance of colourful street art. Here are five great spots for street art in Dublin.
A cultural hub, the streets of Dublin are alive with musicians, street performers, and independent businesses, and the diversity of street art from colourful murals to political statements to striking portraits add colour and energy to what were once grey side streets and buildings.
Well-known street artists and art collectives, such as Subset, Aches, James Earley, and more, have made their marks on the city streets by showcasing their distinctive art styles for passersby to enjoy.
So, if you want to get a glimpse into life in Dublin through its painted streets and buildings, here are the five best spots for street art and graffiti in Dublin.
5. Camden Street and the Bernard Shaw – a colourful street canvas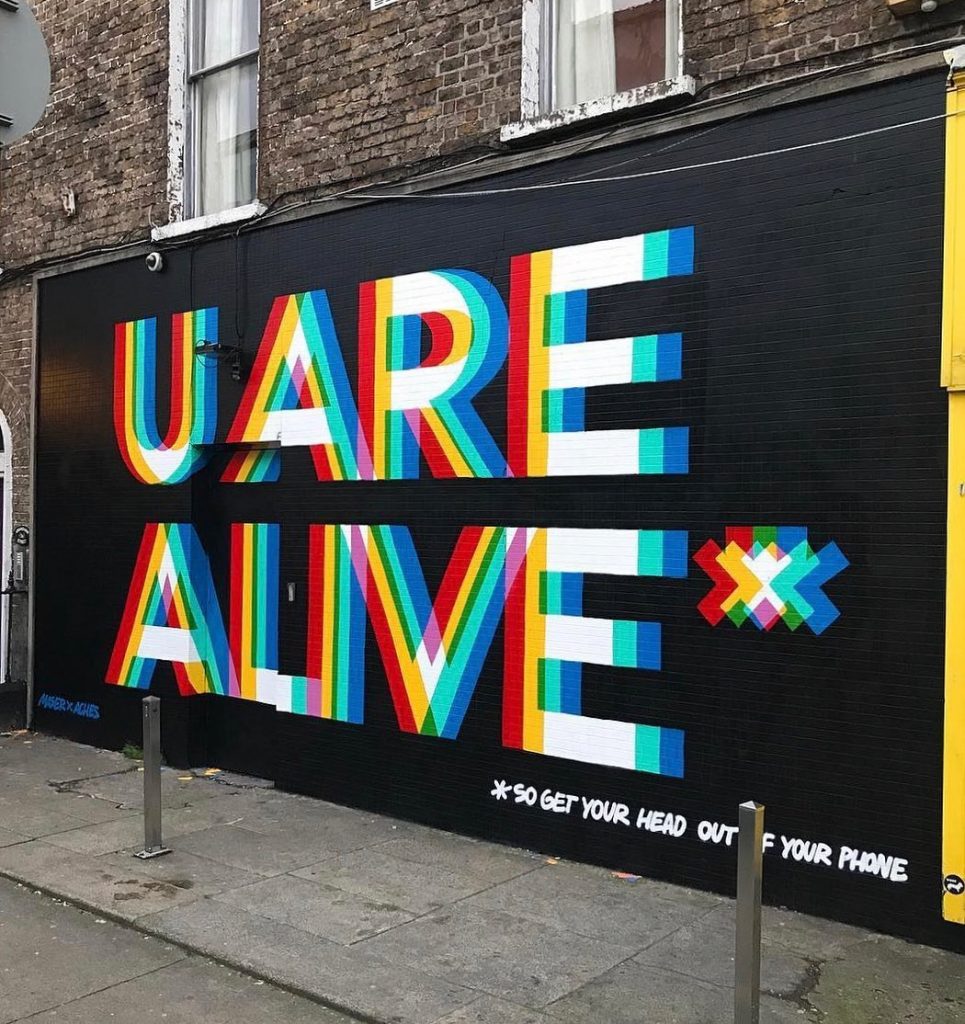 Rivalling London for its street art scene, Camden Street is undoubtedly home to some of the best examples of Dublin street art. Here you can see the famous 'U Are Alive' piece by Maser and murals of the Dubliners, Freddie Mercury, and Phil Lynnot.
Nearby, you can also find the Bernard Shaw pub, a favourite spot of Dublin locals, home to its own dedicated graffiti space that boasts an abundance of colourful, eye-catching pieces both inside and out.
Address: Cross Guns Bridge, Drumcondra, Dublin 9, D09 XW44, Ireland
4. Temple Bar – show the love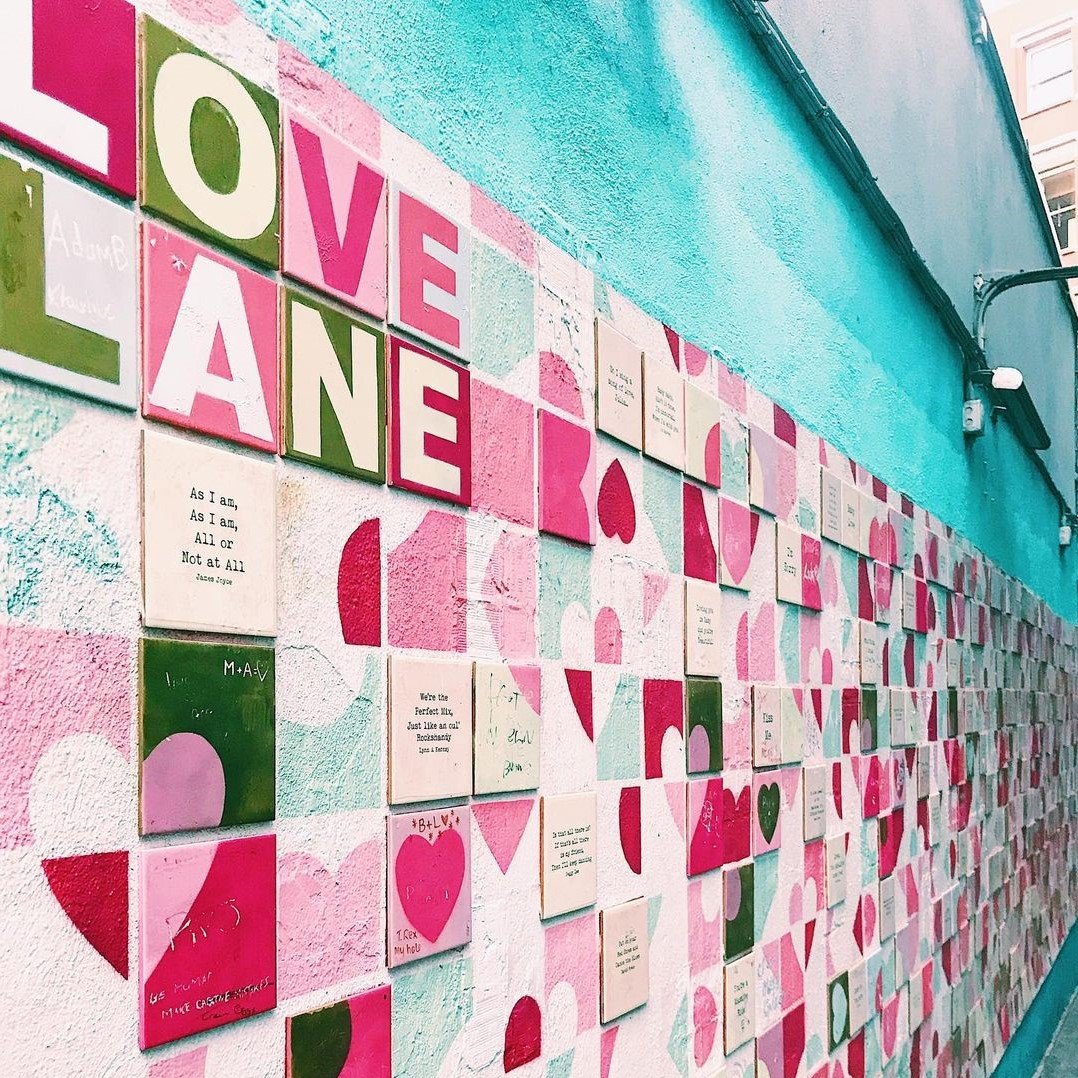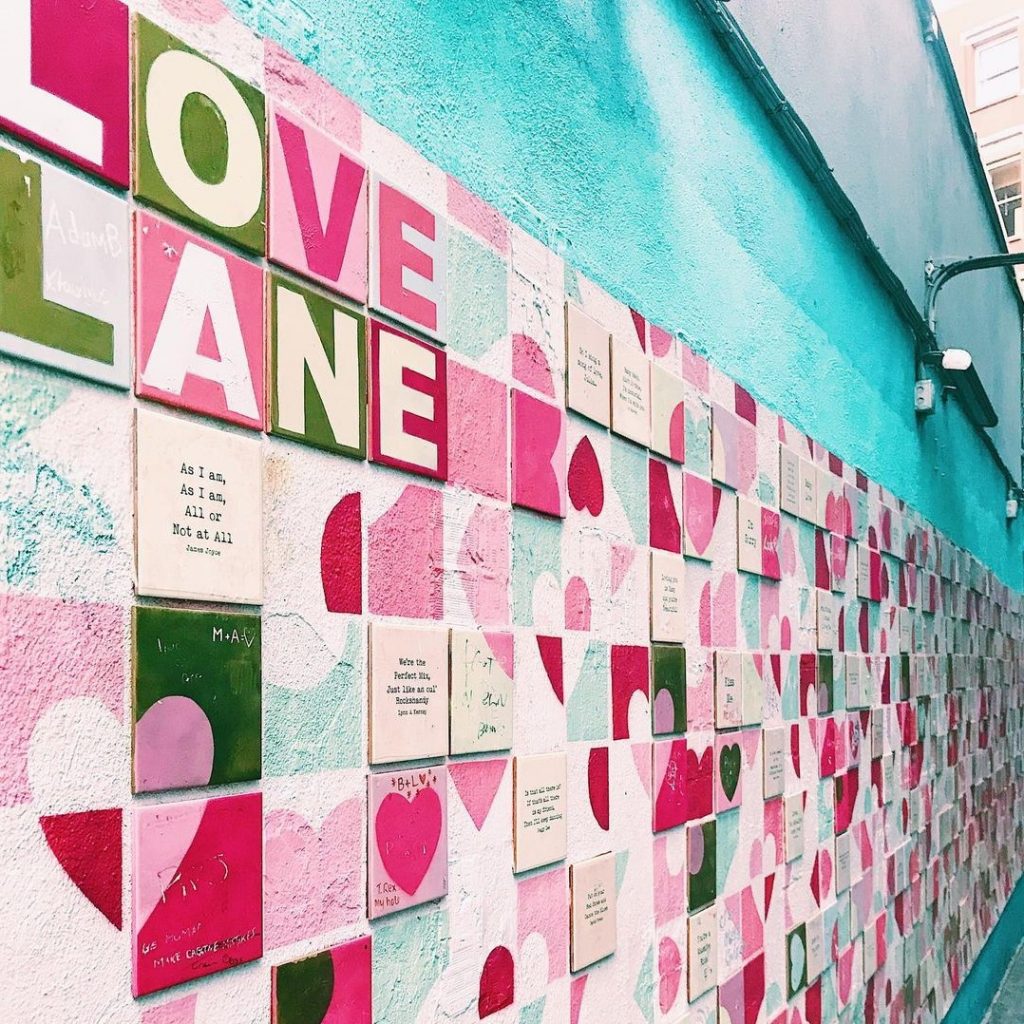 Home to some of the city's best pubs and known as the city's cultural quarter, we can think of few better places for Dublin street art than the Temple Bar Area.
The quaint cobblestone streets are lined with colourful pubs that ooze music and life from within their doors. However, if you're staying outside, you're in luck. This area is home to some of the city's best street art.
Here you will also find Love Lane, which links Dame Street and Essex Street. On this delightful canvas, it is not only the walls that are awash with colour. Rather, the footpath is also filled with painted tiles and messages of love.
Address: Love Ln, Dublin, Ireland
3. Quays and Dublin 2 – a modern slice of the city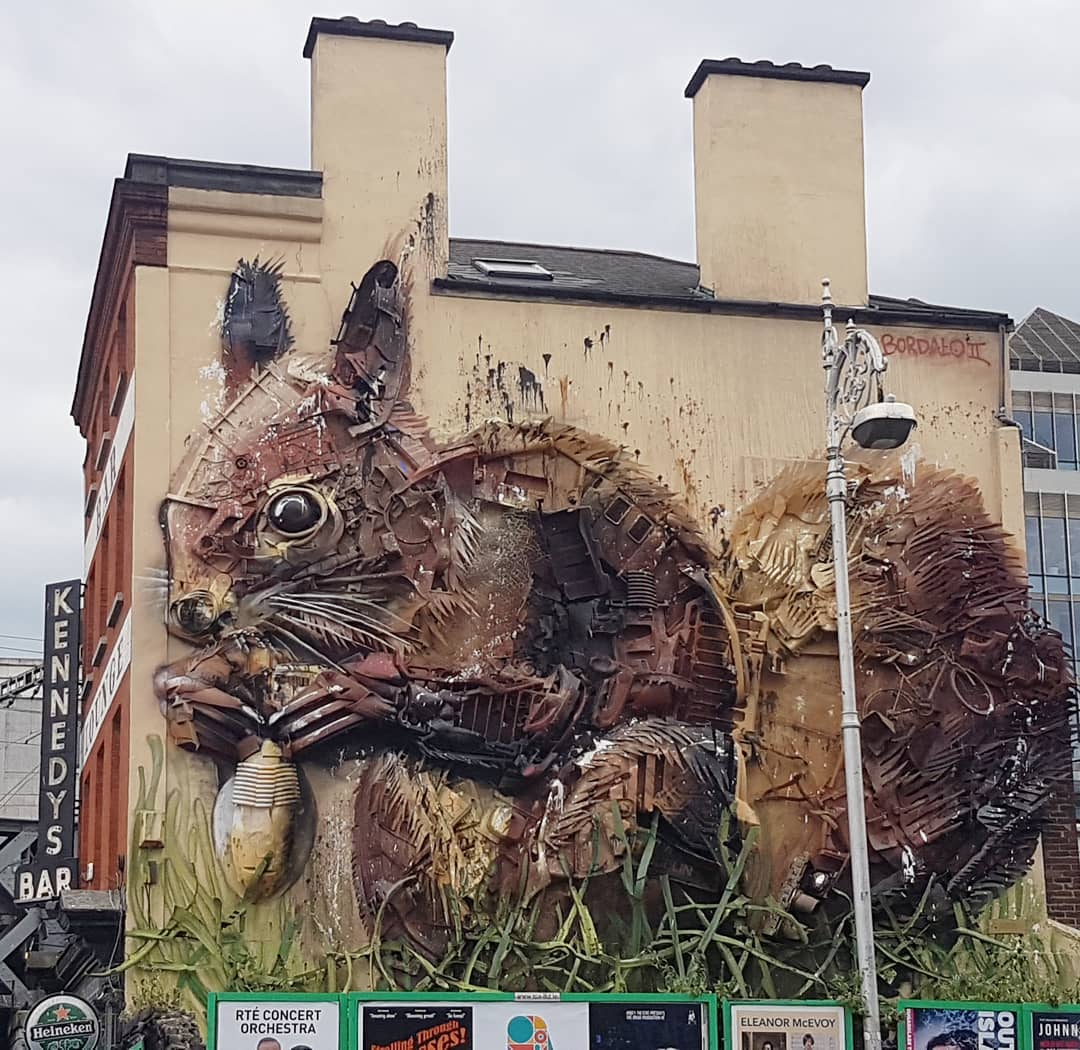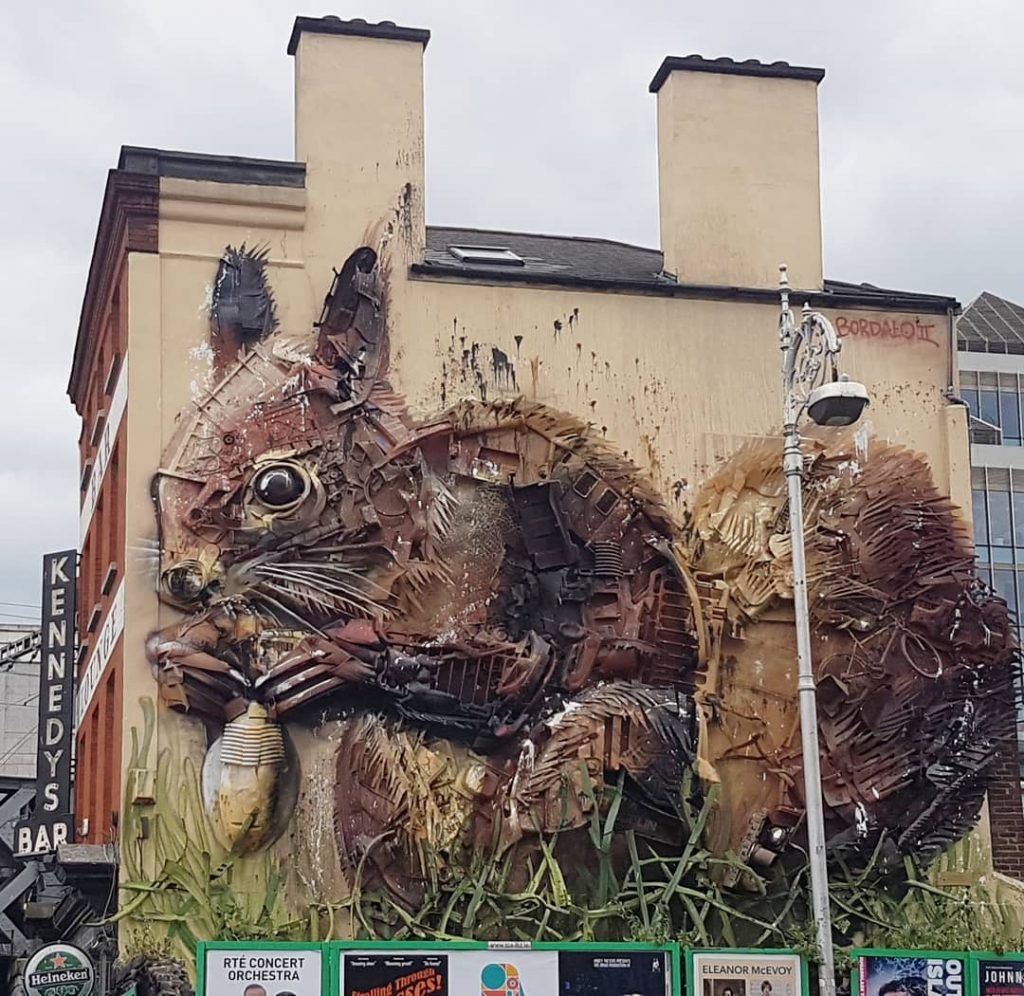 Dublin's Docklands area is a must-visit if you're on the lookout for free things to do in Dublin. Make your way from Grattan Street to Tara Building and be greeted by fantastic street art pieces from the likes of James Earley, Maser, Decoy, and Bordalo II.
Some of our favourite pieces in the area are the giant 'Red Squirrel' sculpture made from painted-over recycled plastics by Portuguese artist Bordalo II, which sits proudly above Tara Street and the colourful James Earley paintings that punctuate the route.
Address: Sráid Na Teamhrach, Dublin 2, Ireland
2. Smithfield – a colourful canvas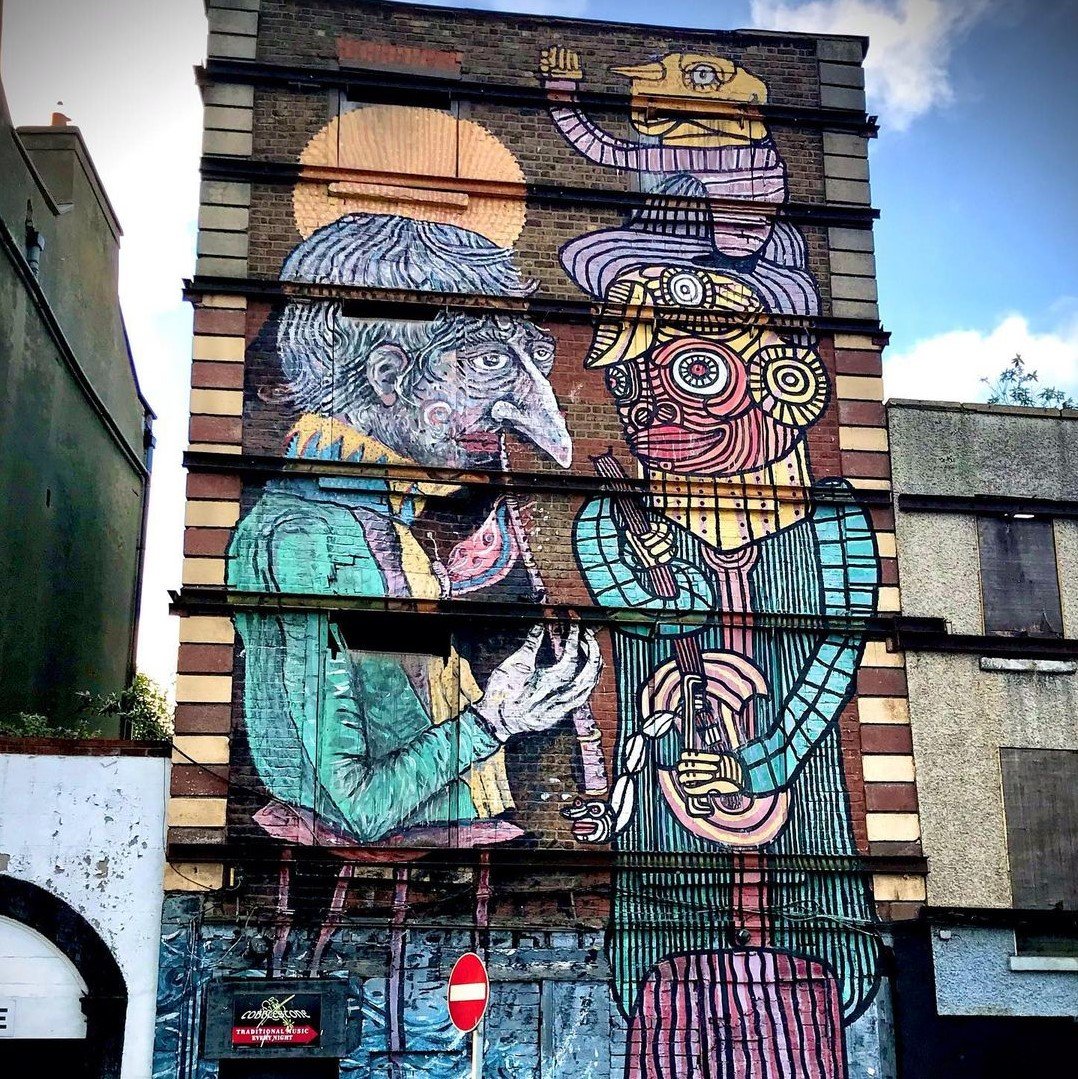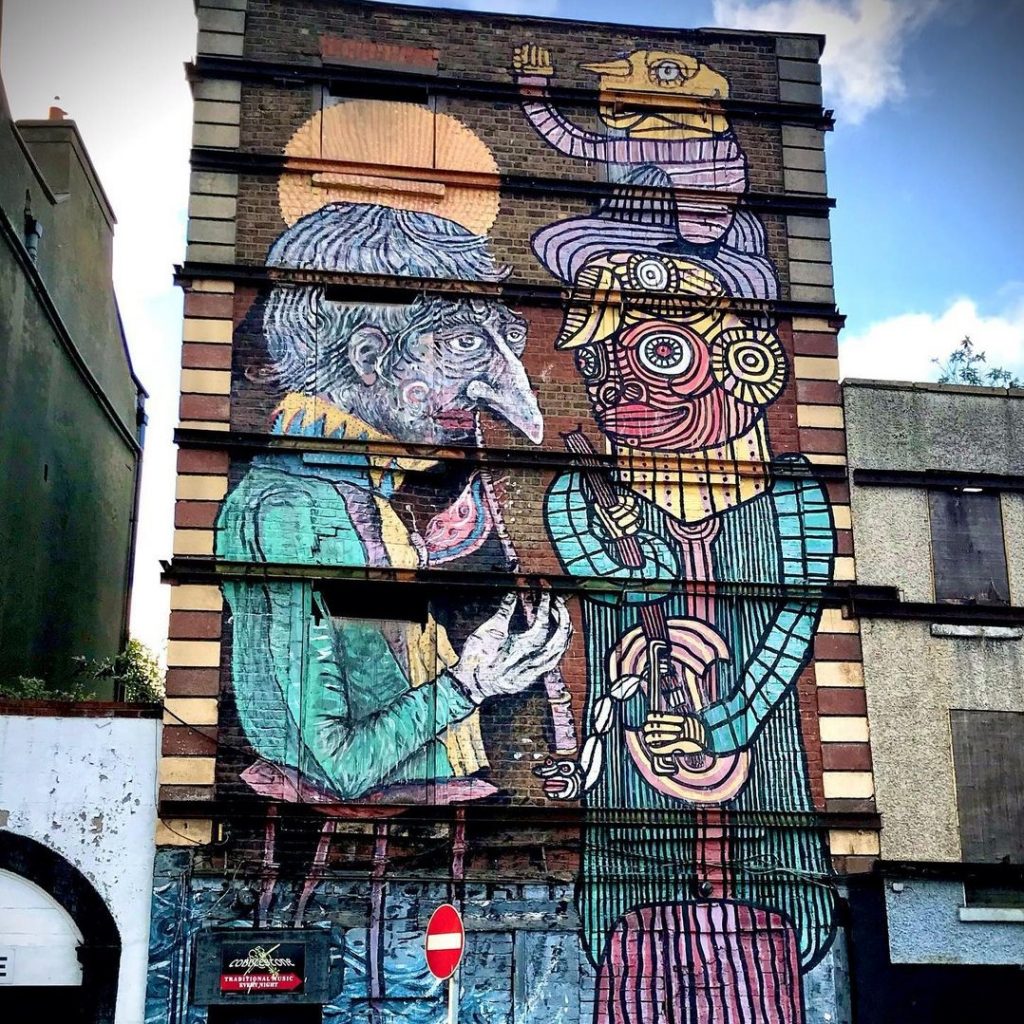 Smithfield in Dublin 7 sits just north of the River Liffey. It is definitely one of the best places in the city for street art and graffiti.
Thanks to the Subset Collective's Grey Area Project, whose aim it is to bring colour and life to derelict buildings and streets throughout the city, what were once some of Dublin's dullest and most lifeless streets are now peppered with colour and gorgeous artwork that you could spend hours exploring.
Head from Stirrup Lane to Francis Street or The Hendrick Hotel for the ultimate walking tour in Dublin of Smithfield street art. Here there is work from artists such as Aches, James Earley, ADW, and Maser, among others.
Address: 6-11 Hendrick St, Smithfield, Dublin 7, D07 A8N1, Ireland
1. Portobello – a must-visit for street art in Dublin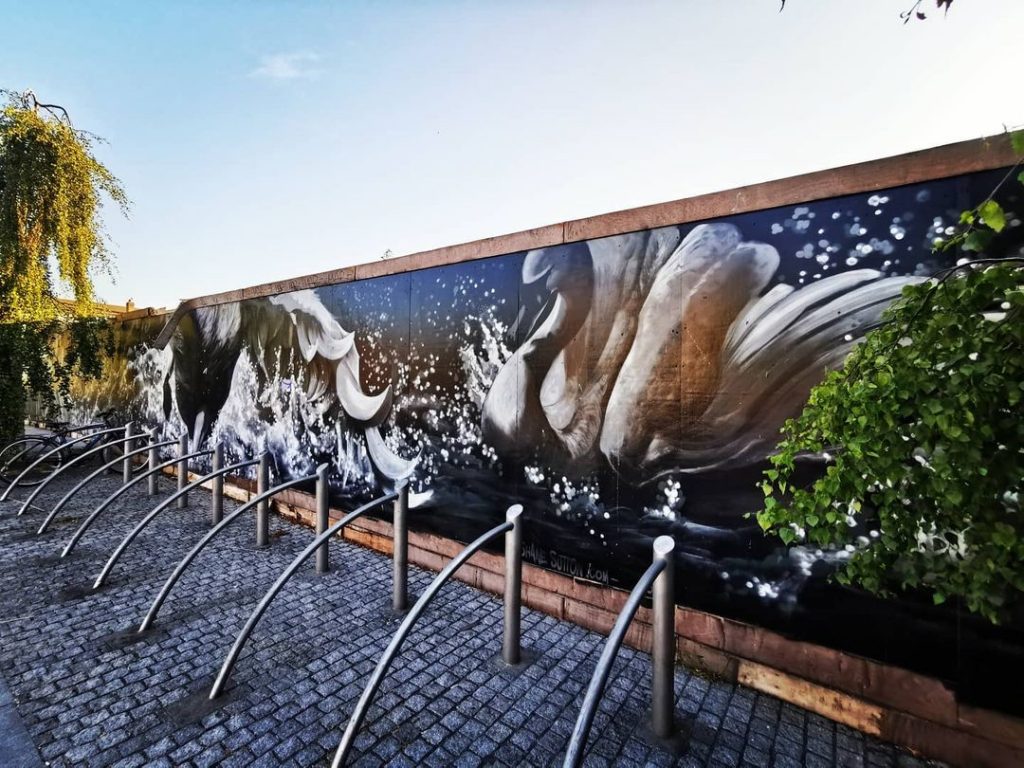 Make your way from Harold Cross to Peter's Place. Here, you can make the most of the stunning street art around Dublin's Portobello area, south of the River Liffey.
From the incredible mural of late singer Amy Winehouse to Dan Leo's mural of the swans at Richmond Row, there is an abundance of beautiful artwork to explore.
Portobello is one of the areas that has hugely benefited from the Subset Collective's Grey Area Project. The project has turned the neighbourhood into one of the most vibrant areas in the city. With many great hotels around the area, Portobello is a perfect spot to visit while you're in Dublin.
This is one place that should be on everyone's bucket list.
Address: 12 S Circular Rd, Portobello, Dublin 8, D08 XTN5, Ireland