With weird and wonderful feats of architecture popping up the world over, we are ranking the ten weirdest buildings in the world.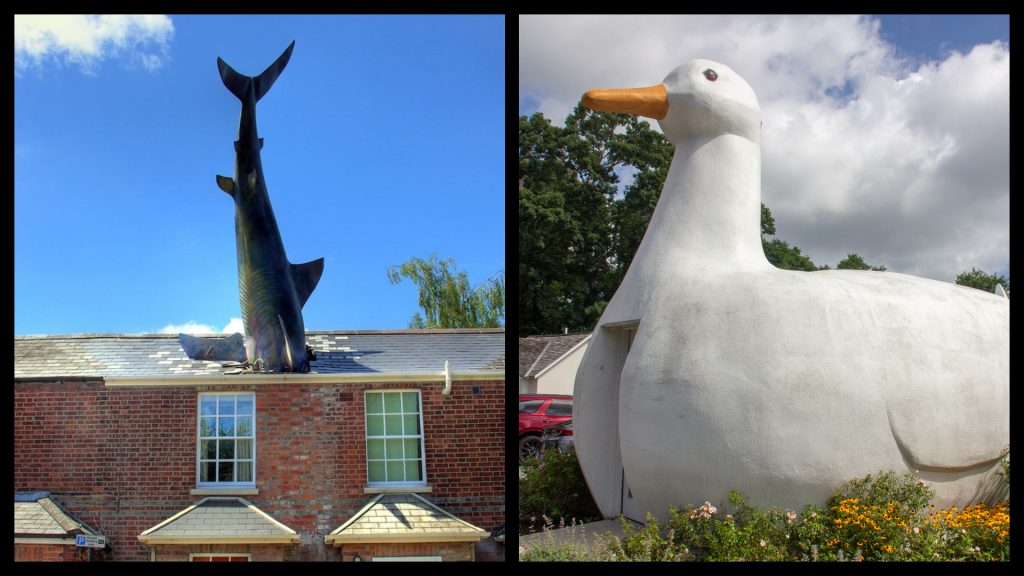 In today's age of architecture, four walls and a roof won't cut it. Architectures aim to cause a stir, to make a statement that will make people stop and truly appreciate the craftsmanship of designing and building.
With that, of course, comes some genuinely unique and downright weird buildings. So, without further adieu, we're going to show you the weirdest buildings in the world, ranked, of course.
10. Nautilus House, Mexico – resembling a seashell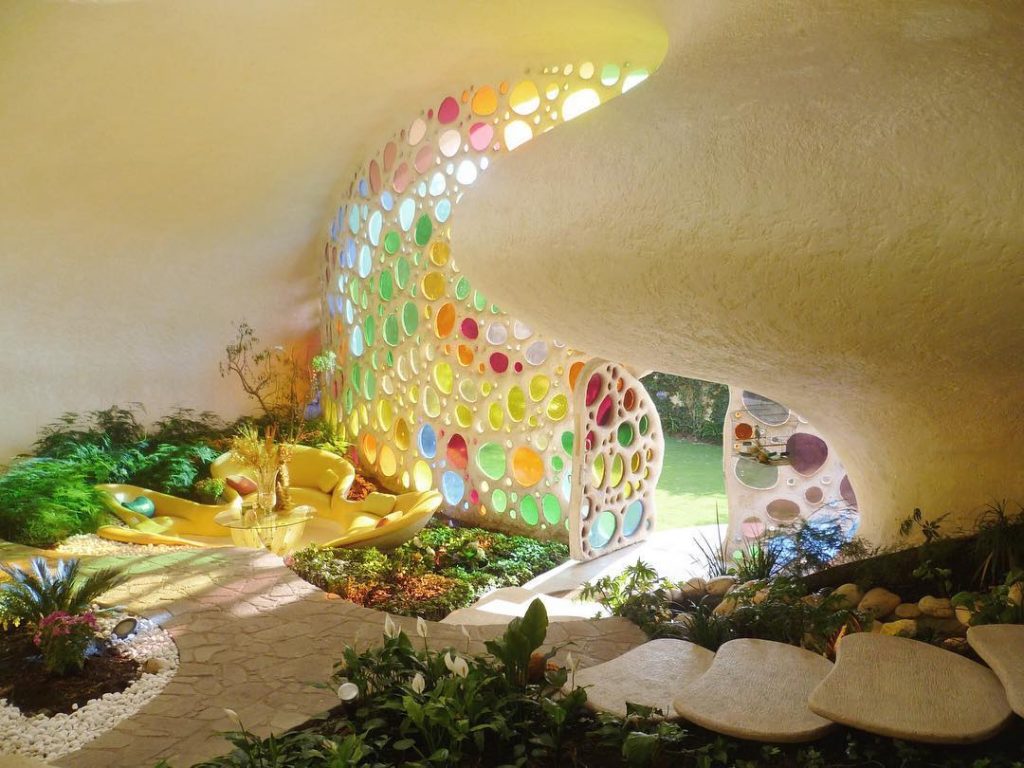 This mythical looking seashell house was designed by Javier Senosiain, who claims inspiration from Gaudi and Frank Lloyd Wright.
This house is an intriguing example of bio-architecture and provides lots of natural yet psychedelic light during the day due to its beautiful stained glass windows.
Address: Naucalpan, 53297 Mexico
9. A House for Essex, UK – you can even book a stay here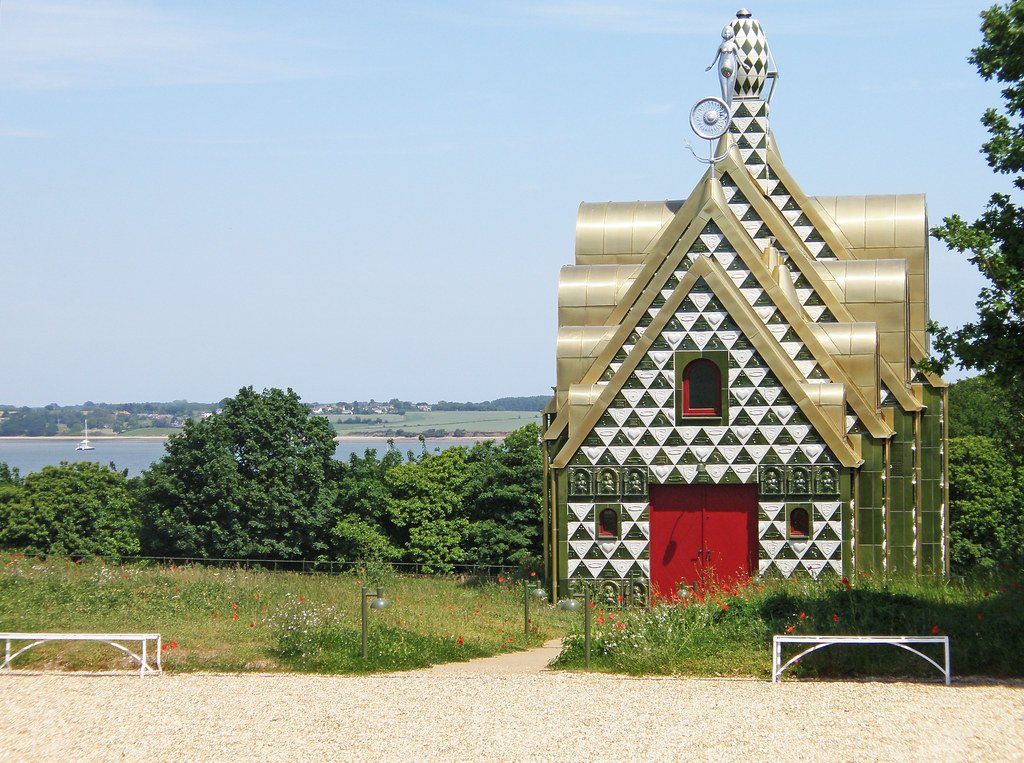 This spectacularly whimsical holiday home/art exhibition was built as a mausoleum for a fictitious woman called Julie.
Contemporary artist Grayson Perry designed it in collaboration with FAT. The house is available for holiday bookings through ballot here.
Address: Black Boy Ln, Wrabness, Manningtree C011 2TP, UK
8. Upside Down House, Poland – a popular attraction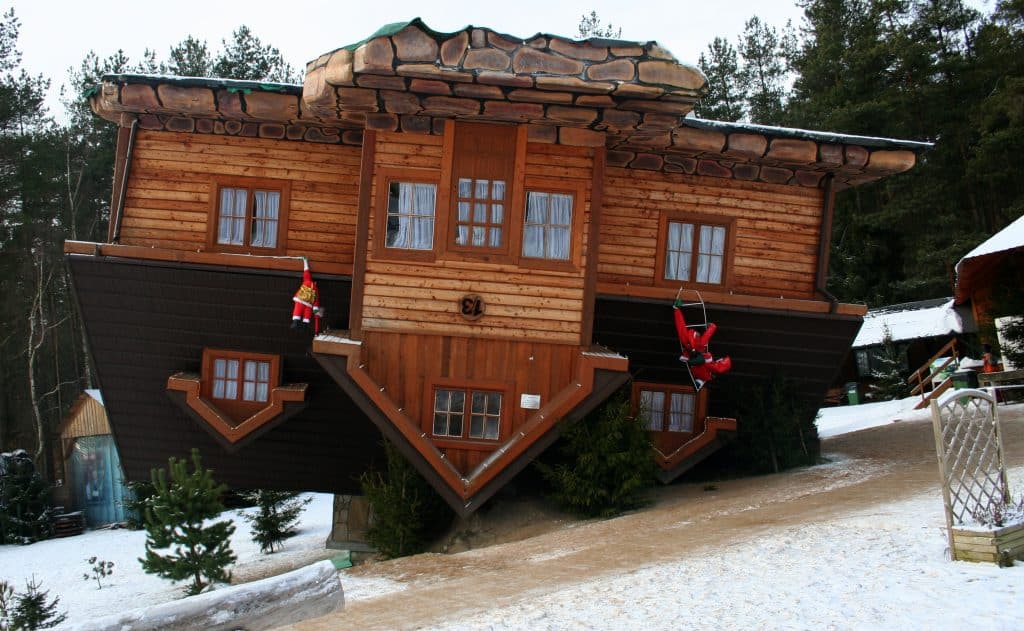 This popular tourist attraction near Lapalice Castle invites visitors to enter through an attic window. Once inside, tourists may explore this strange house from the ceiling.
This is sure to be a disorientating trip and quickly makes it onto the list of weirdest buildings in the world.
Address: Szymbarskich Zakladnikow 12 Szymbark, 83-323 Poland
7. Drina River House, Bosnia and Herzegovina – one of the weirdest buildings in the world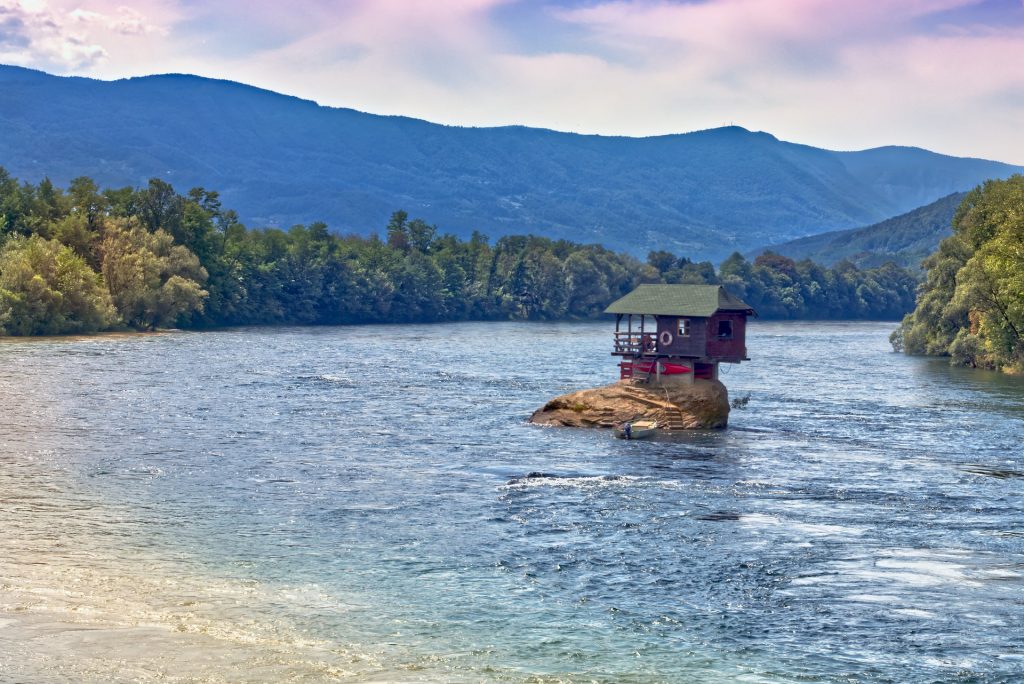 This peculiar little hut balancing upon a rock in the middle of the Drina river was built by friends in the 1960s.
The swimmers initially used the rock as a sunbathing spot before setting up a little one-bedroom hut there.
Address: XHM8+PJ8, Drina, Bosnia & Herzegovina
6. Dalí Theatre and Museum, Spain – perhaps one of the most famous on this list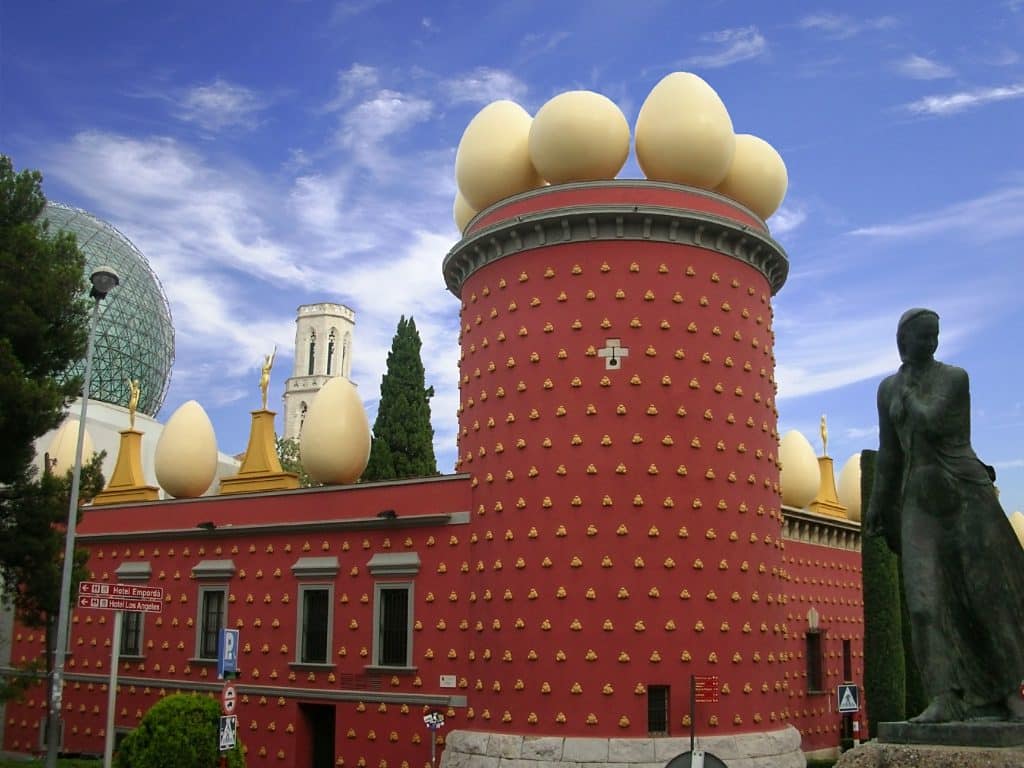 It would be a sin not to consider this sensational surrealist museum as one of the weirdest buildings in the world. The museum dedicated to Salvador Dalí is decorated externally with bread rolls and giant eggs.
The artist built it around the theatre that he loved as a child. Plus, the surrealist icon himself is buried in a crypt underneath the stage. Now that's weird.
Address: Plaça Gala i Salvador Dalí, 5, 17600 Figueres, Girona, Spain
5. The Big Duck, New York – the name gives this one away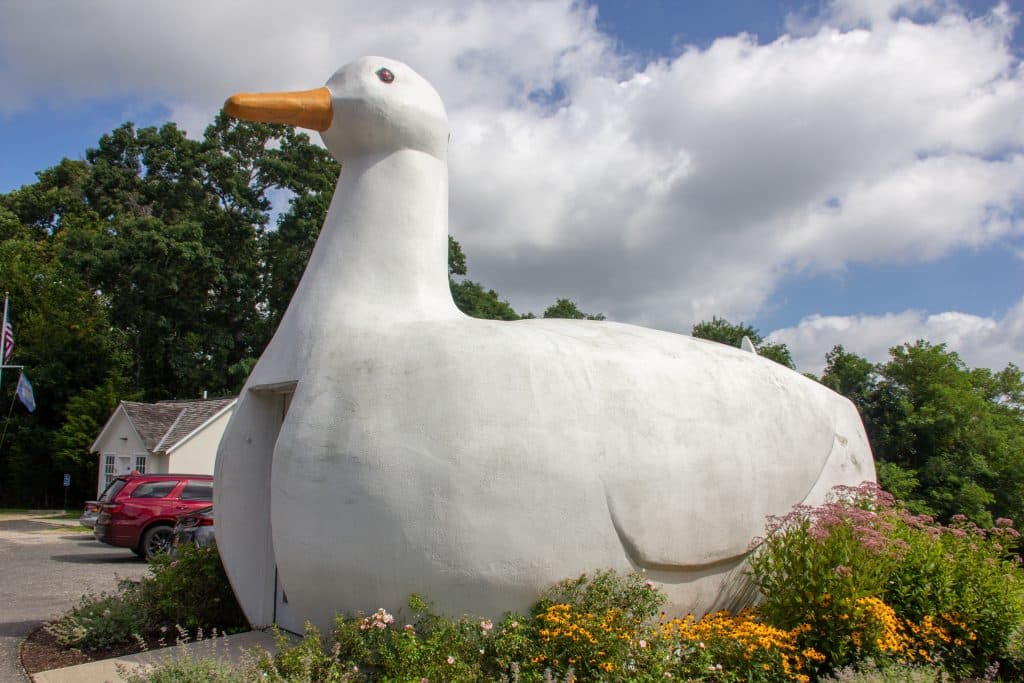 Martin Maurer built this duck-shaped building in 1931. A duck farmer, Maurer used this building to sell ducks, duck eggs, and all other things duck-related.
This is a sight to behold as one of the world's weirdest buildings.
Address: 1012 NY-24, Flanders, NY 11901, USA 
4. The Headington Shark, UK – an extravagant feat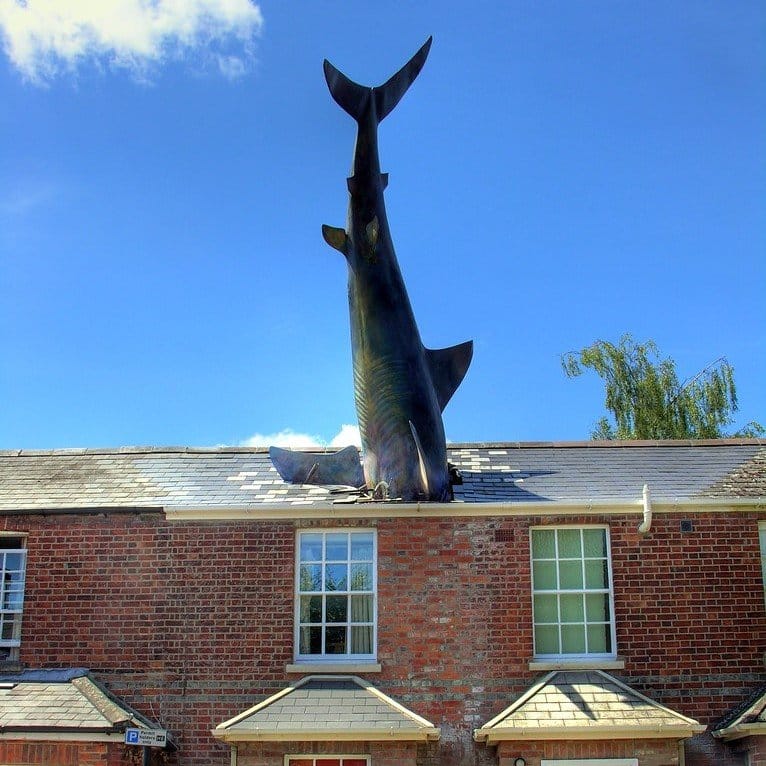 The Headington Shark is a 25 ft (7.6 m) fibreglass shark that appears to crash through the roof of this terraced house in Oxford, initially owned by radio journalist Bill Heine.
Heine asked his friend, sculptor John Buckley, if he could do something to liven up his new house in the 80s, and Buckley's answer was the installation of this giant oddity, diving straight into one of the weirdest buildings in the world.
Address: 2 New High St, Headington, Oxford OX3 7AQ, United Kingdom
3. The Republic of Kugelmugel, Austria – a tumultuous back story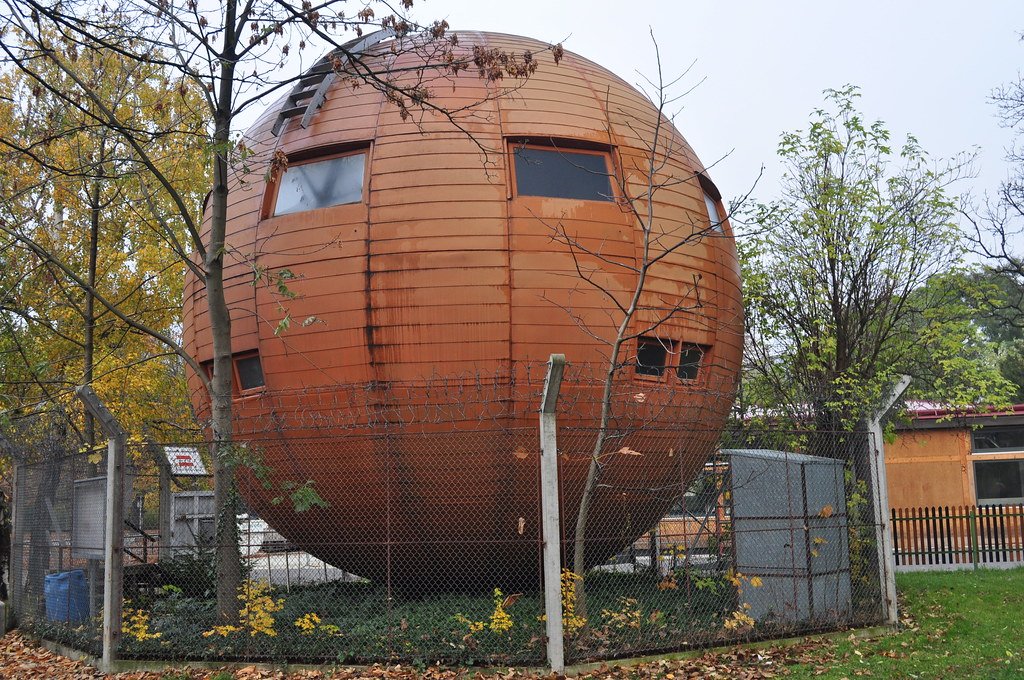 Not only is this one of the weirdest buildings in the world, but The Republic of Kugelmugel is also considered to be its micronation.
The artist behind this structure, Edwin Lipburger, went to jail for ten weeks following disputes over planning permission for the spherical home. Today, the building serves as a tourist attraction.
Address: 2, Antifaschismusplatz, Prater, Vienna, Austria
2. Lucy the Elephant, USA – book a stay at the elephant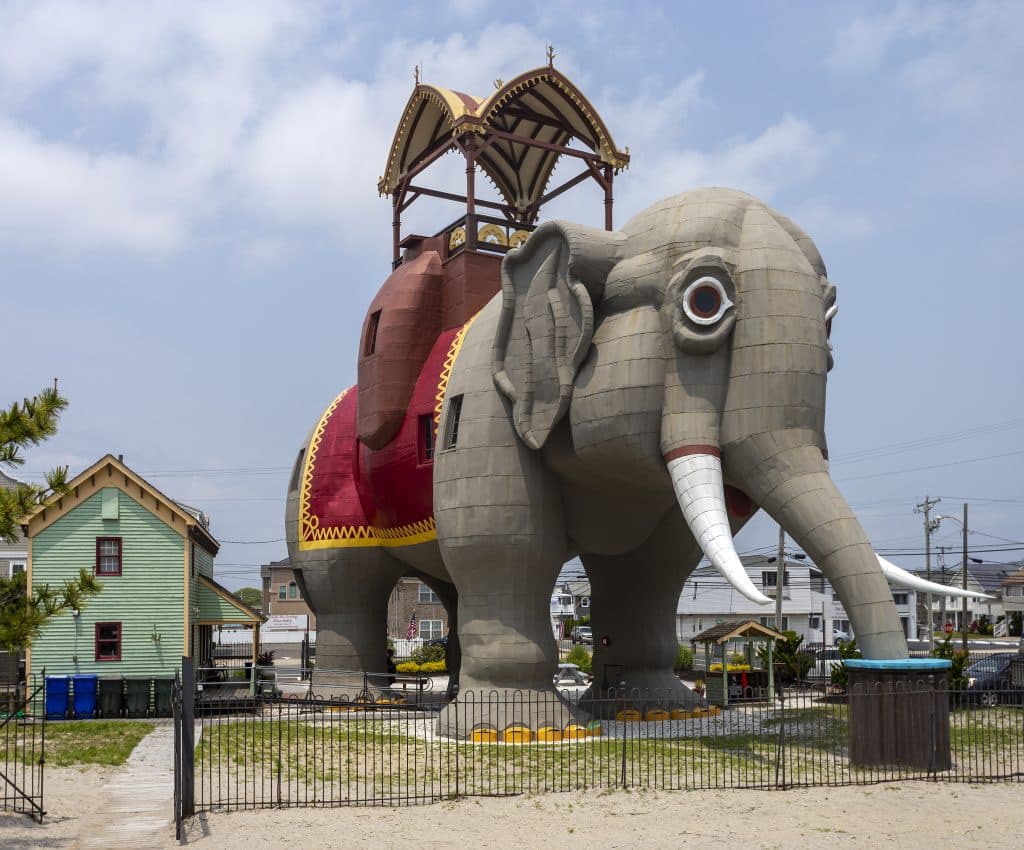 Believe it or not, this six-story elephant building was built in the 1800s. The elephant, named lovingly as Lucy, has housed many different entities over the years.
She has served as a home for restaurants, people in business, bars, and today serves as an Airbnb. 
Address: 9200 Atlantic Ave, Margate City, NJ 08402, USA
1. Piano Building, China – one of the weirdest buildings in the world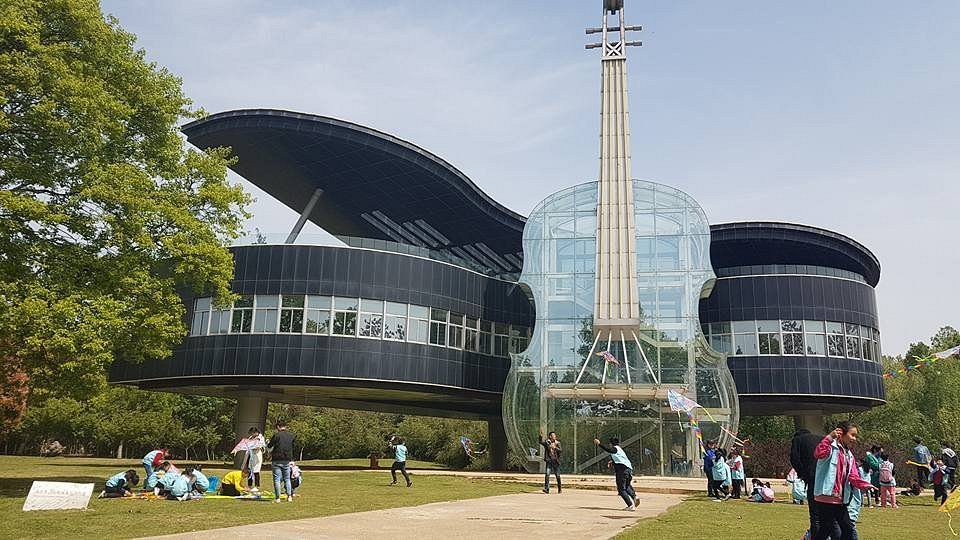 This building is often described as one of the most romantic buildings in China. It takes the shape of a grand piano with a giant transparent violin leaning up against it.
Architecture students at the local university designed the Piano Building. Today, it serves as a popular tourist attraction for obvious reasons.
Address: Tianjia'an, Huainan, Anhui, China 
Honourable mention: Kunsthaus Graz, Austria – an example of 'blob architecture'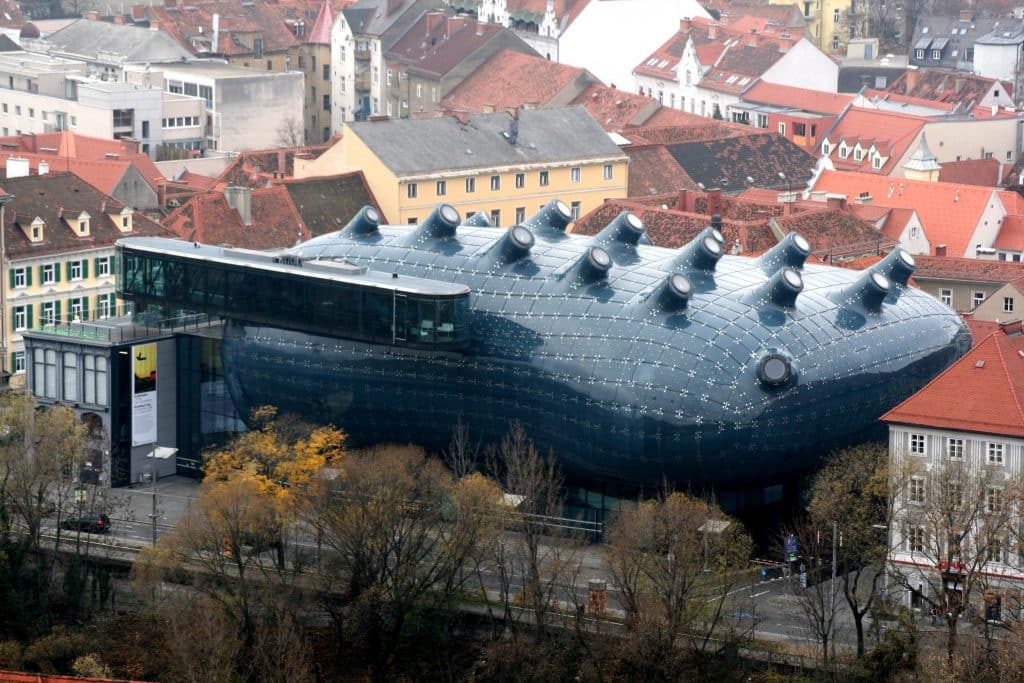 Colin Fournier and Peter Cook designed the art museum in Graz, Austria.
This example of blob architecture, along with its blue skin exterior, has caused the locals to nickname the building "the friendly alien" because it appears so alien alongside its surroundings in the area.
Address: Lendkai 1, 8020 Graz, Austria