Bali is one of the most bucket list-worthy destinations in the world, with travellers from all around the world travelling to the picturesque island.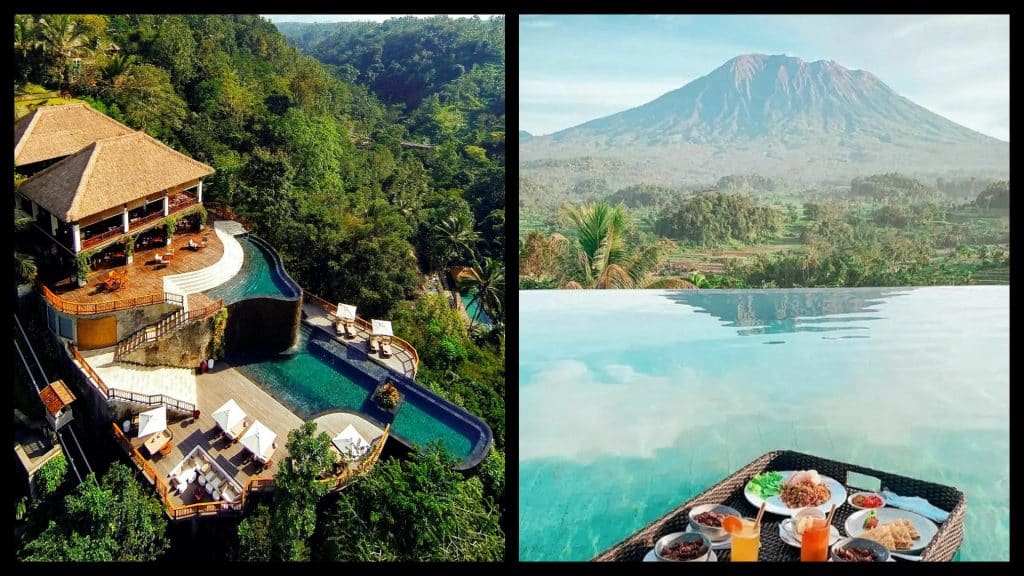 With breathtaking cliffs, beautiful beaches, and incredible rice fields, Bali is a truly unique destination. With millions of tourists travelling to the Indonesian island year after year, it is a truly unforgettable destination.
There are plenty of fantastic hotels, luxurious private villas, and secluded Airbnbs across the island to allow you a cosy and comfortable stay. And many of these accommodations come with their very own infinity pools.
If dipping into a pool surrounded by the beautiful Balinese scenery sounds like your cup of tea, listen up. Here are the ten most beautiful and best infinity pools in Bali.
10. Bisma Eight – for a jungle oasis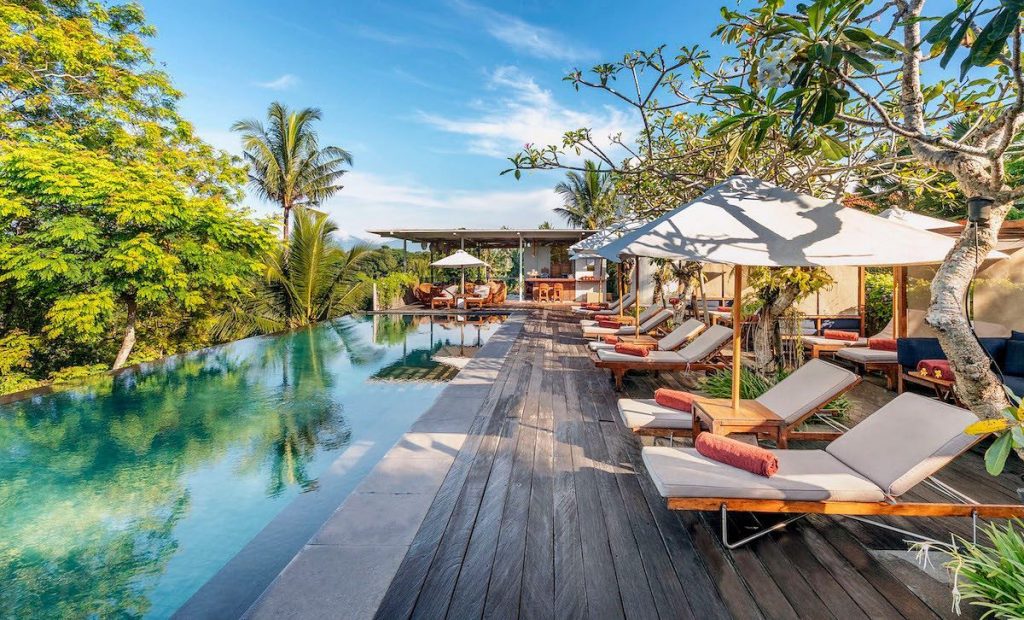 Bisma Eight is located in the heart of the lush Ubud jungle, offering guests a sense of peace and serenity at the centre of this tropical oasis.
Undoubtedly one of the best infinity pools in Bali, the modern aesthetic perfectly blends into the natural surroundings.
Address: Jl. Bisma No.68, Ubud, Kecamatan Ubud, Kabupaten Gianyar, Bali 80571, Indonesia
9. Soori Bali – for a stylish and modern retreat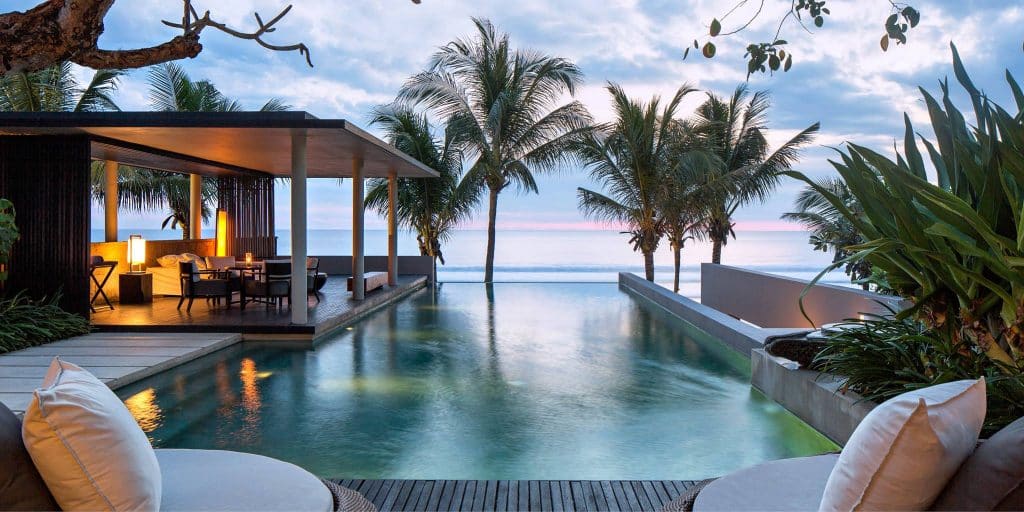 Set just outside the vibrant hub of Canggu, Soori Bali provides the perfect escape from the hustle and bustle.
This stylish and modern infinity pool is tucked away between the beach on one side and rice fields on the other.
Address: Banjar Dukuh Desa Kelating, Kerambitan, Kelating, Kec. Tabanan, Kabupaten Tabanan, Bali 82161, Indonesia
8. Padma Resort Ubud – rising above the gorgeous Ubud jungle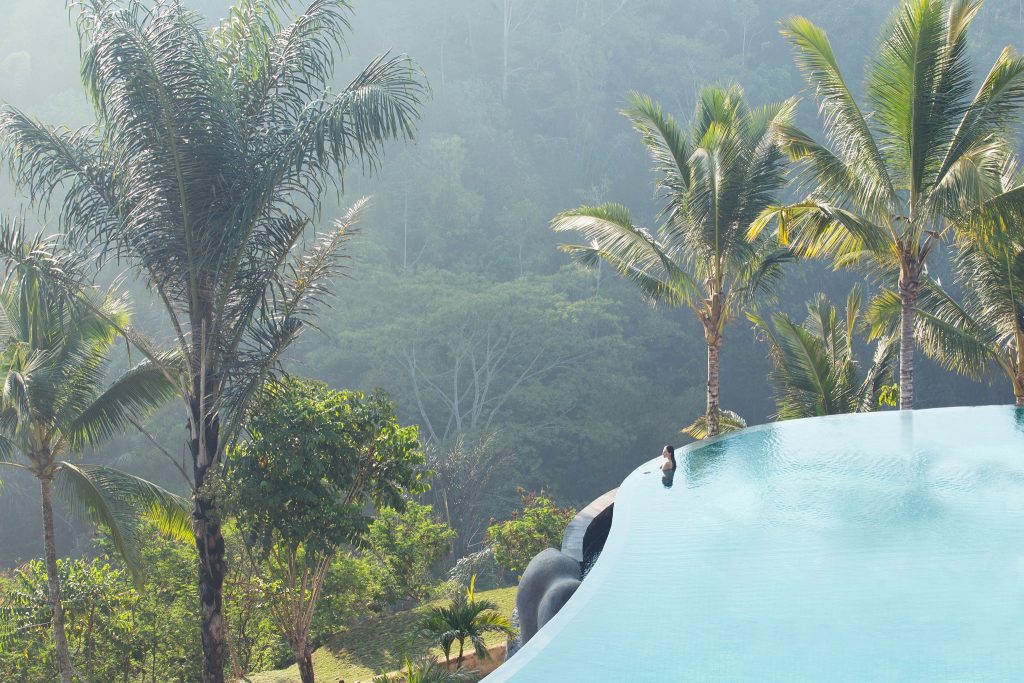 Offering a peaceful escape rising above the Ubud jungle, Padma Resort will provide a truly luxurious experience.
With brilliant views for miles around, you will be tempted to spend days on end in this fantastic infinity pool.
Address: Padma Resort Ubud Banjar Carik, Desa, Puhu, Payangan, Kabupaten Gianyar, Bali 80572, Indonesia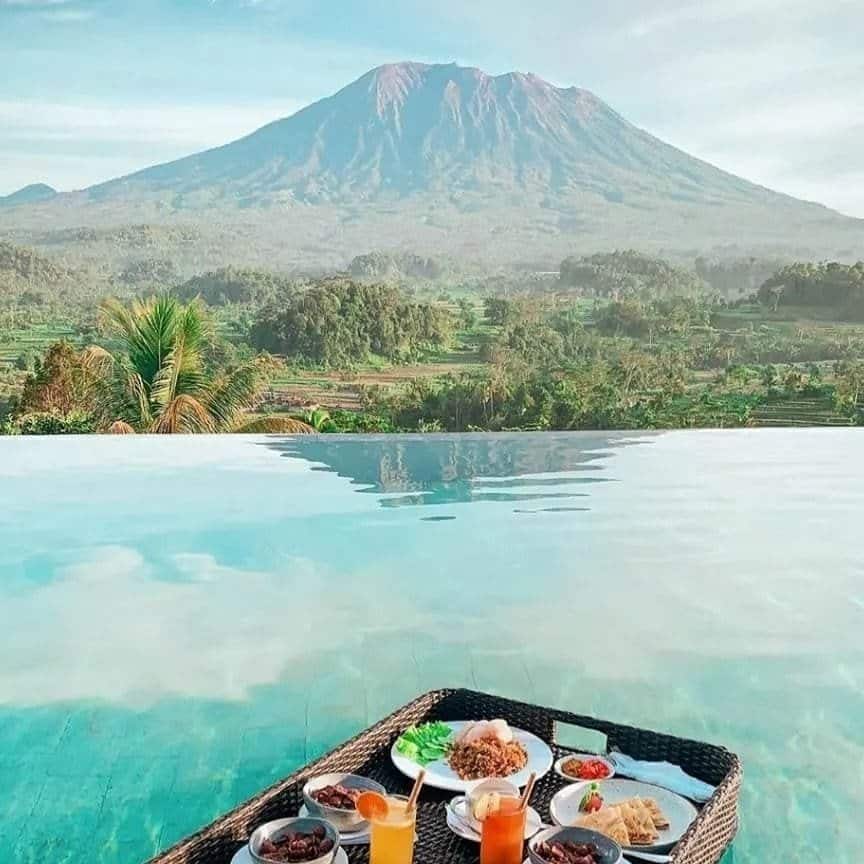 Set in the hills of Sidemen in East Bali, the brilliant infinity pool at Patal Kikian Villas is a hidden gem just waiting to be discovered.
With breathtaking views stretching for miles around, spending the day here when the sky is clear will be an experience like no other.
Address: Jl. Raya Sinduwati, Sinduwati, Sidemen, Sindu Wati, Sidemen, Kabupaten Karangasem, Bali 80864, Indonesia
6. Sheraton Bali Kuta Resort – away from the busyness of Kuta Beach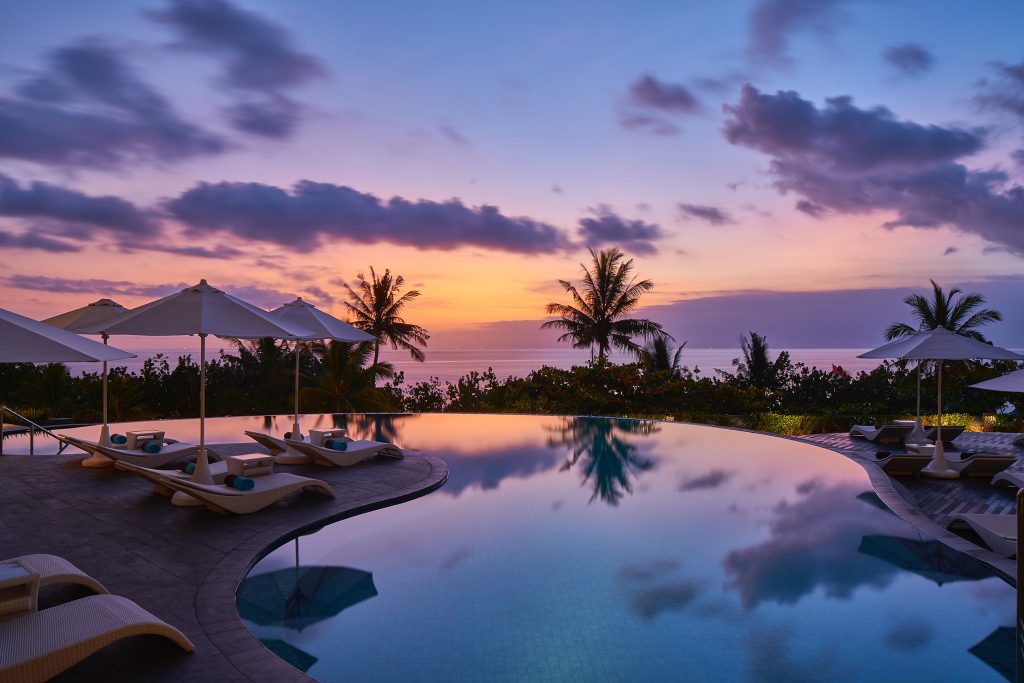 This tranquil oasis sits just above the vibrant and bustling Kuta Beach, in the south of the island.
This is the perfect place to enjoy a well-needed retreat after days spent exploring the buzzing bars and nightlife scene of Kuta.
Address: Jl. Pantai Kuta, Kuta, Kabupaten Badung, Bali 80361, Indonesia
5. Jungle Fish – one of the best infinity pools in Bali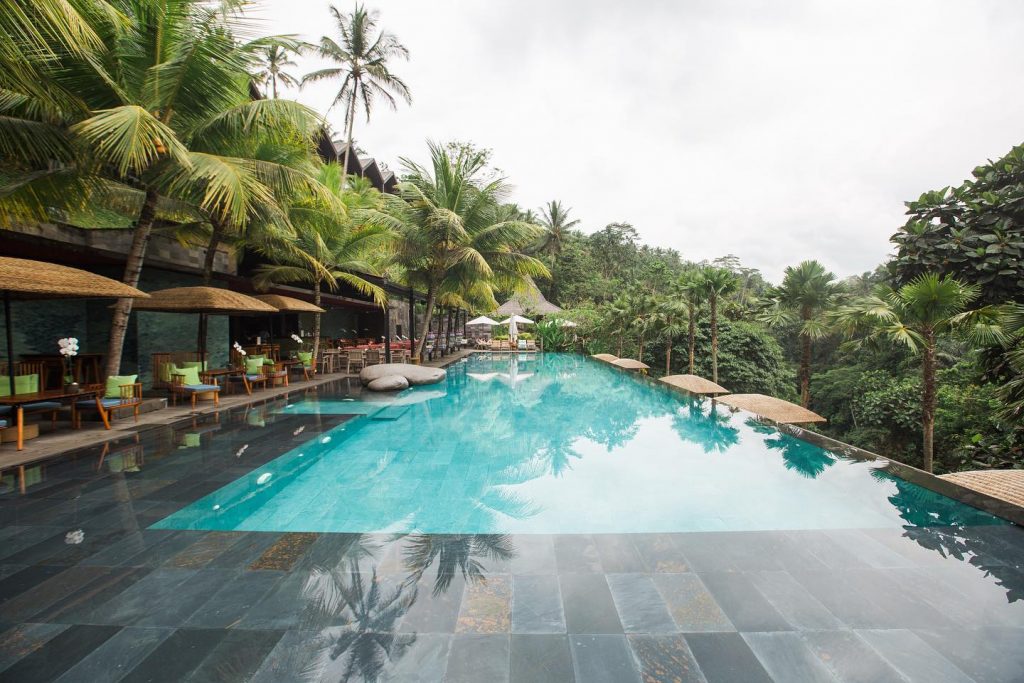 Jungle Fish is one of the most well-known bars and pool clubs in all of Bali. Located in Ubud, this luxurious spot is a must-visit.
Not only for their beautiful infinity pool, you can also enjoy delicious cocktails here, too.
Address: Jl. Raya Sebali, Keliki, Payangan, Kabupaten Gianyar, Bali 80561, Indonesia
4. Mulia Resort – a picturesque setting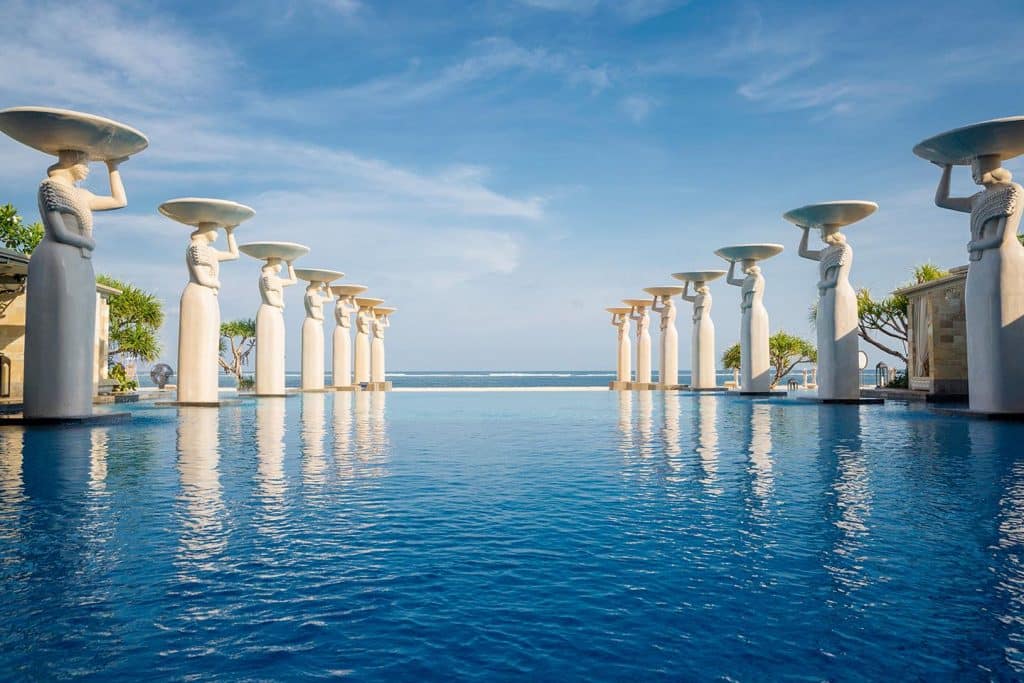 Mulia Resort is undoubtedly home to one of the most magical infinity pools you will find in all of Bali.
One of four pools at the award-winning Nusa Dua resort, this pool is exclusively for guests, meaning it will never get too busy.
Address: Kawasan Sawangan, Jl. Raya Nusa Dua Selatan Jl. Nusa Dua, Benoa, Kec. Kuta Sel., Kabupaten Badung, Bali 80363, Indonesia
3. Viceroy Bali – for ultimate luxury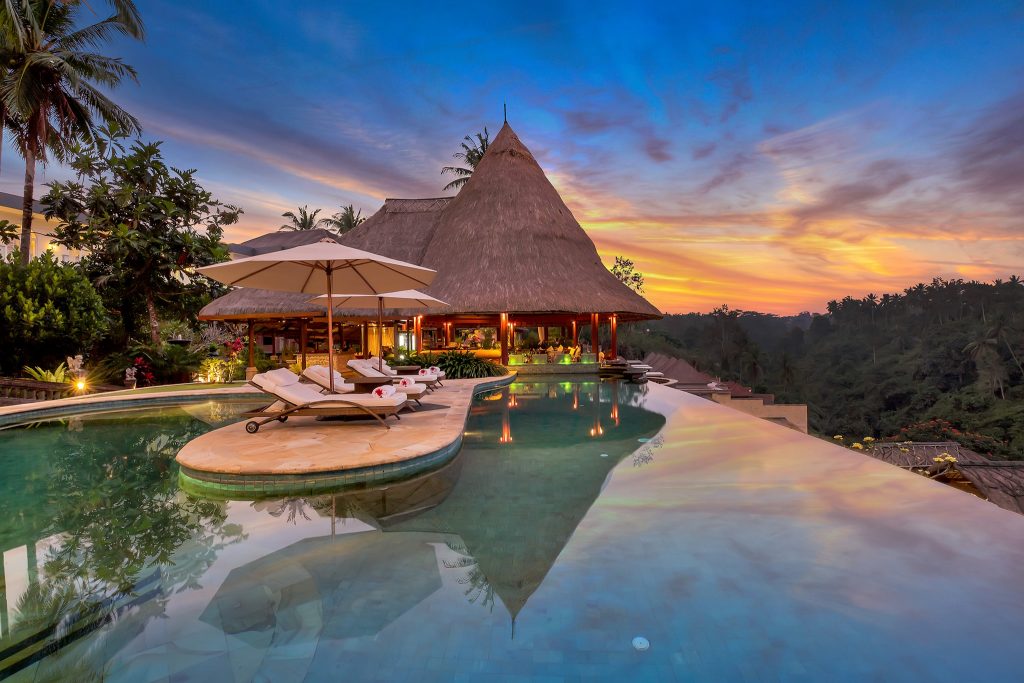 Viceroy Bali is a luxury escape that looks out over the beautiful Ubud jungle. Nestled in the 'Valley of Kings', staying here is sure to make you feel like royalty.
The pool offers brilliant views of the stunning landscape that stretches for miles around. We promise that swimming here will be an unforgettable experience.
Address: Br. Nagi, Jl. Lanyahan, Petulu, Kecamatan Ubud, Kabupaten Gianyar, Bali 80571, Indonesia
2. Hanging Gardens of Bali – Bali's most famous infinity pools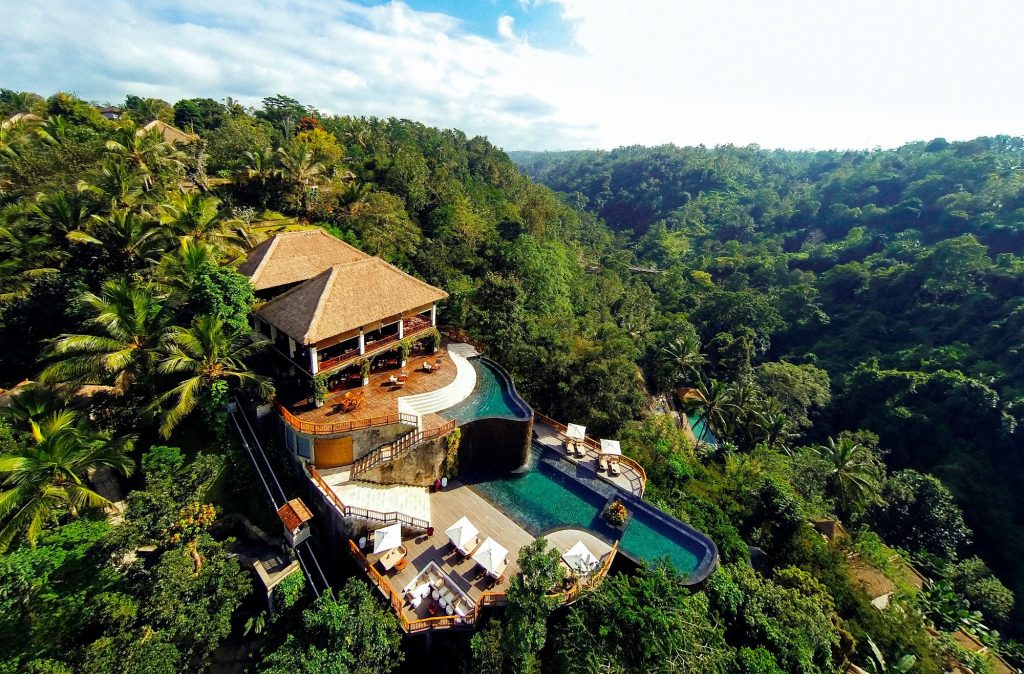 The Hanging Gardens of Bali are akin to something out of a fairytale or science fiction novel. Perhaps the most famous infinity pool in all of Bali, a dip in the water here is an absolute must.
Suspended high above the treetops, these mesmerising pools are an Insta-worthy destination for sure.
Address: Buahan, Payangan, Gianyar Regency, Bali 80571, Indonesia
1. Amankila – for breathtaking views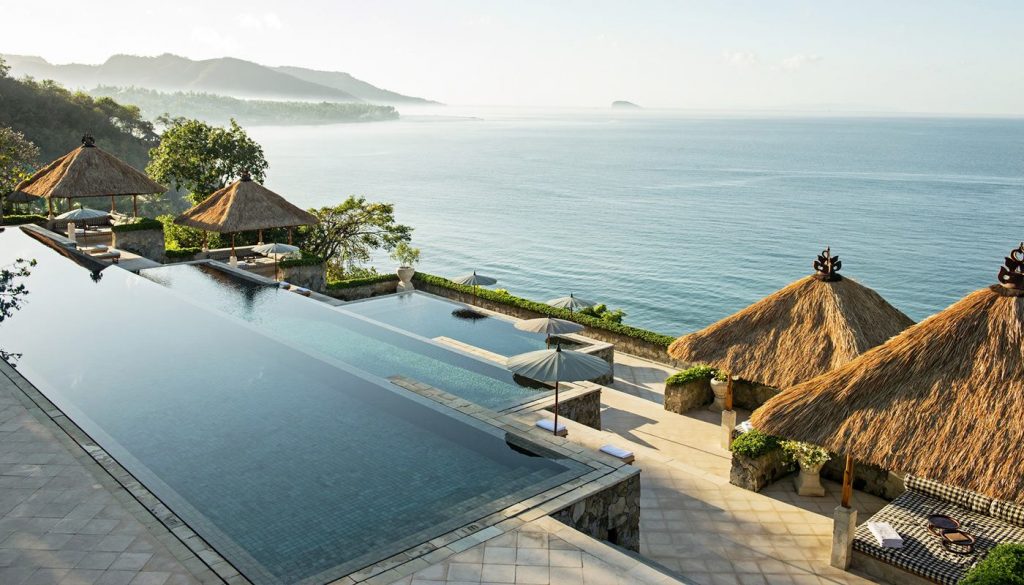 This gorgeous three-tiered infinity pool looks out over the breathtaking beach and shoreline below.
Offering a feeling of endlessness, Amankila is certainly one of the best infinity pools in Bali. Sunsets here are sure to be absolutely magical.
Address: Jl. Raya Manggis, Manggis, Kec. Manggis, Kabupaten Karangasem, Bali 80871, Indonesia