Vancouver has an abundance of winter activities to keep you entertained. Here are just a few of the best to check out.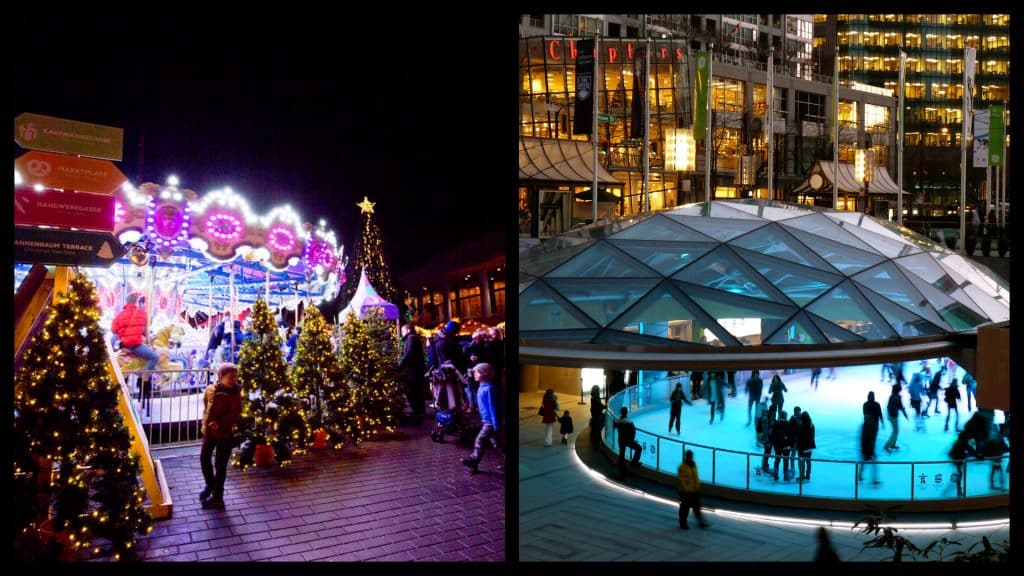 Canada is an absolute mecca for activities all year round, but if you are a winter lover, you will not be disappointed by what Vancouver has to offer.
It is not shocking that Canadians really embrace winter and spend just as much time outside as they do in summer, considering they have proper snowy winters, just like we see in the movies.
Vancouver may be milder than some other cities and regions in Canada, which means the temperature is actually enjoyable.
Being outside can be an absolute joy for everyone. So, if you are heading to Vancouver, here are the ten best things to do in Vancouver in winter.
10. Granville Island – for good beer and great local food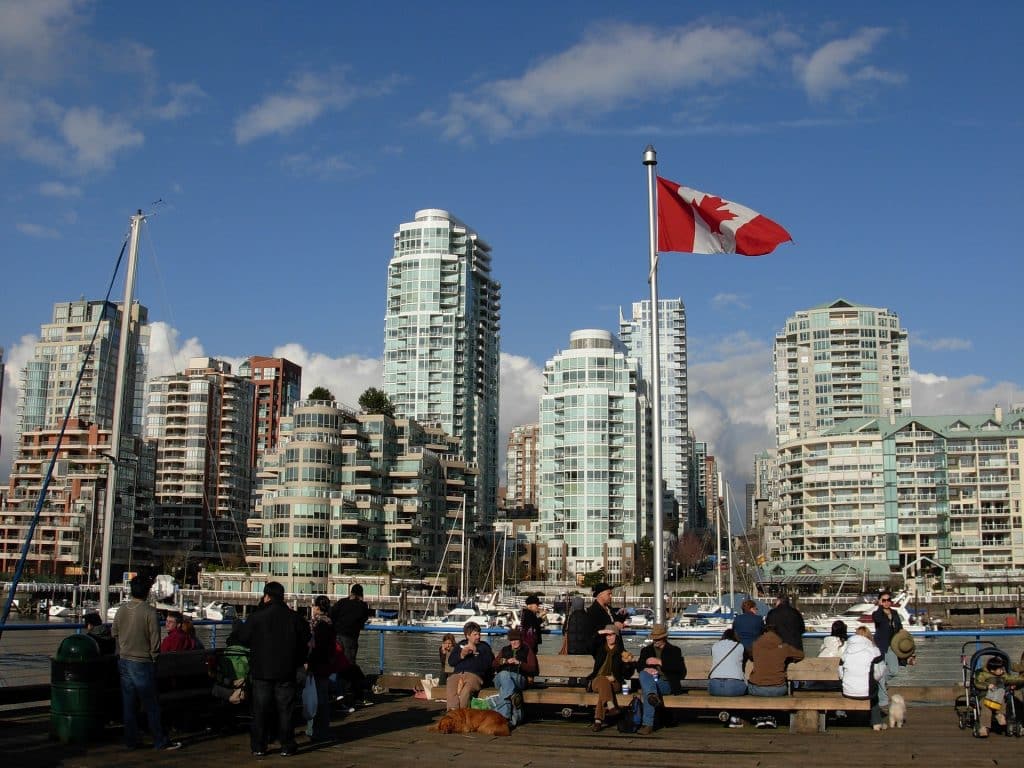 This is one of the coolest places to check out in Vancouver, and winter is perfect for it because you will beat all the crowds.
Make sure to grab a craft beer at the local brewery and take a stroll around the public market.
9. Try a food tour – for an introduction to international cuisine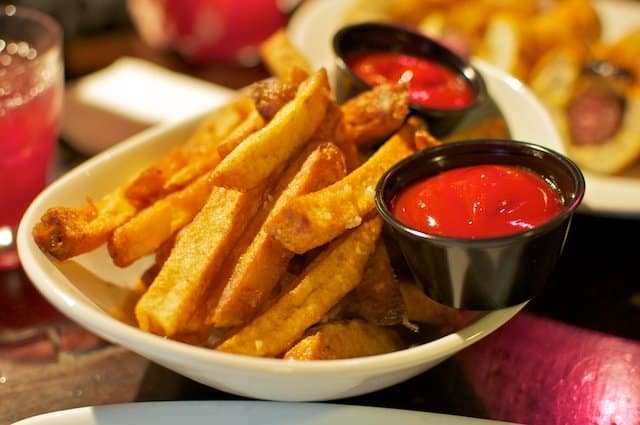 Vancouver is an exceptional city for cuisine, and you will find anything you can imagine there.
So, why not try out a food tour, which will take you to all the best eateries, where you can try some awesome international and local dishes?
8. Vancouver Christmas Market – for a great festive day out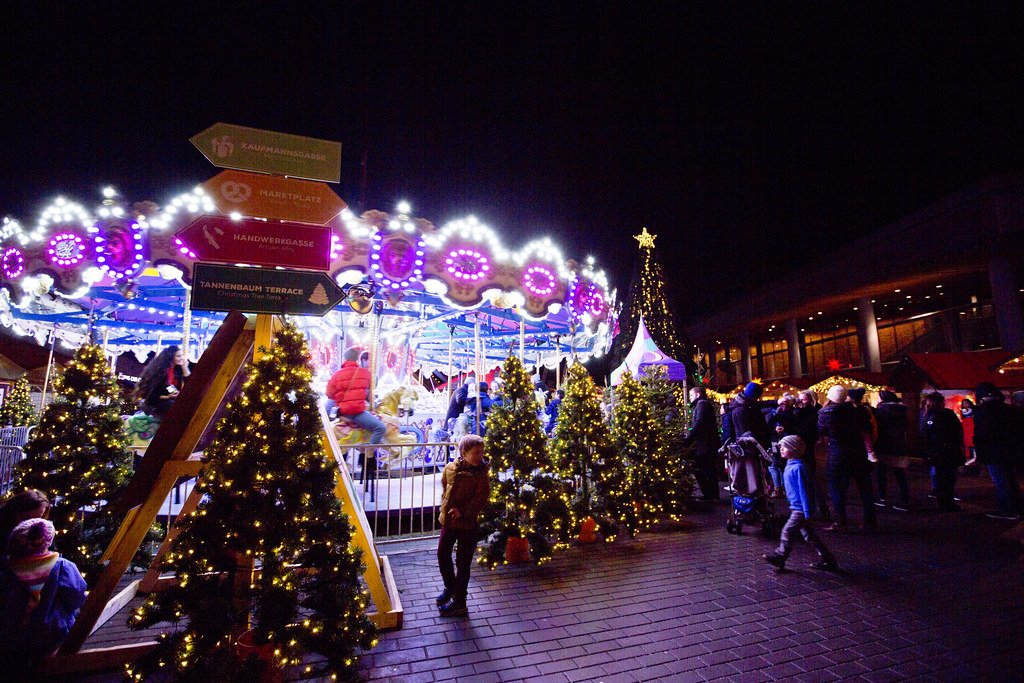 If you find yourself in Vancouver around the time the Christmas market is on, you should not miss out on it.
Think delicious food, music, and festive vibes, just like the European Christmas markets.
7. Check out a hockey game – for a real Canadian experience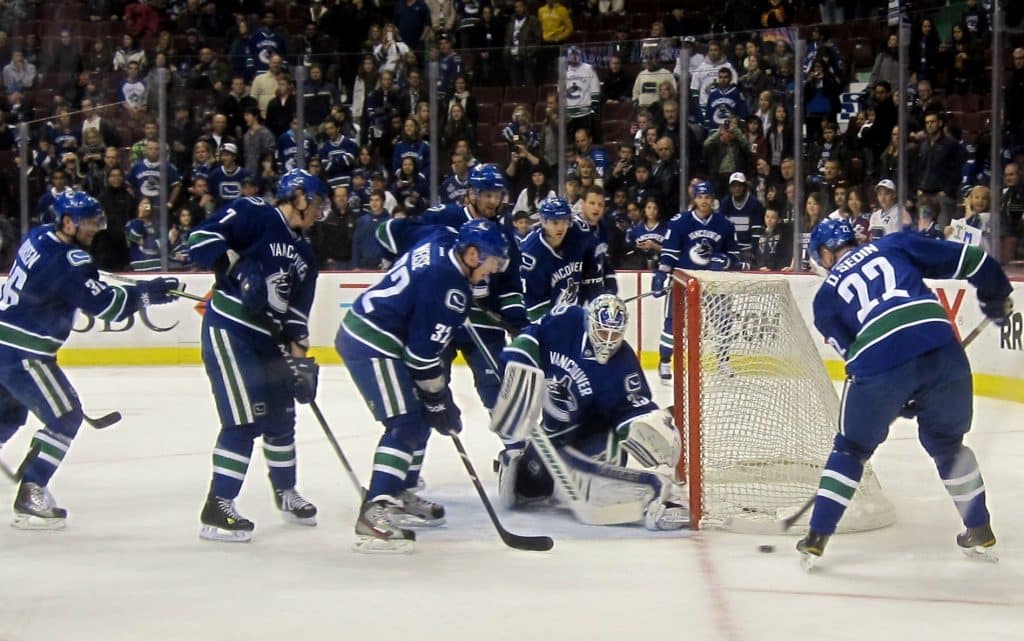 Well, is any Canada bucket list complete without a mention of hockey? Watching a hockey game is a perfect activity to do all year, but this is a sure thing to do in winter.
Why not head to the Rogers Arena to see a Canucks game and get a true Canadian experience, complete with beer and hot dogs?
6. Capilano Suspension Bridge – for an experience away from the crowds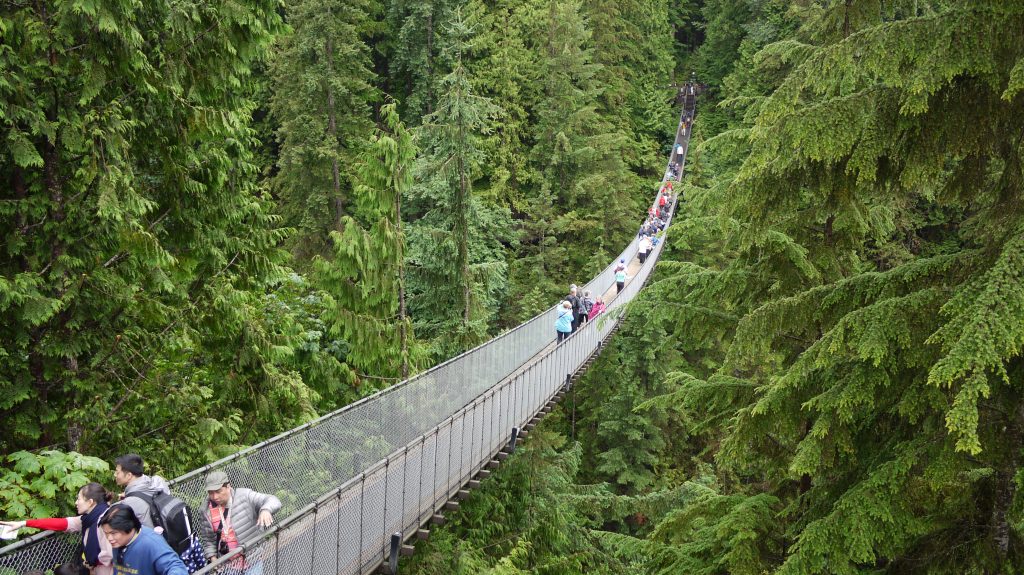 This super impressive bridge is always jam-packed full of tourists in summer. However, you will be greeted by awesome festive lights and far fewer crowds in winter.
This will make the experience really enjoyable, and don't miss the spectacular Canyon Lights Show!
5. Visit Grouse Mountain – for a mountain adventure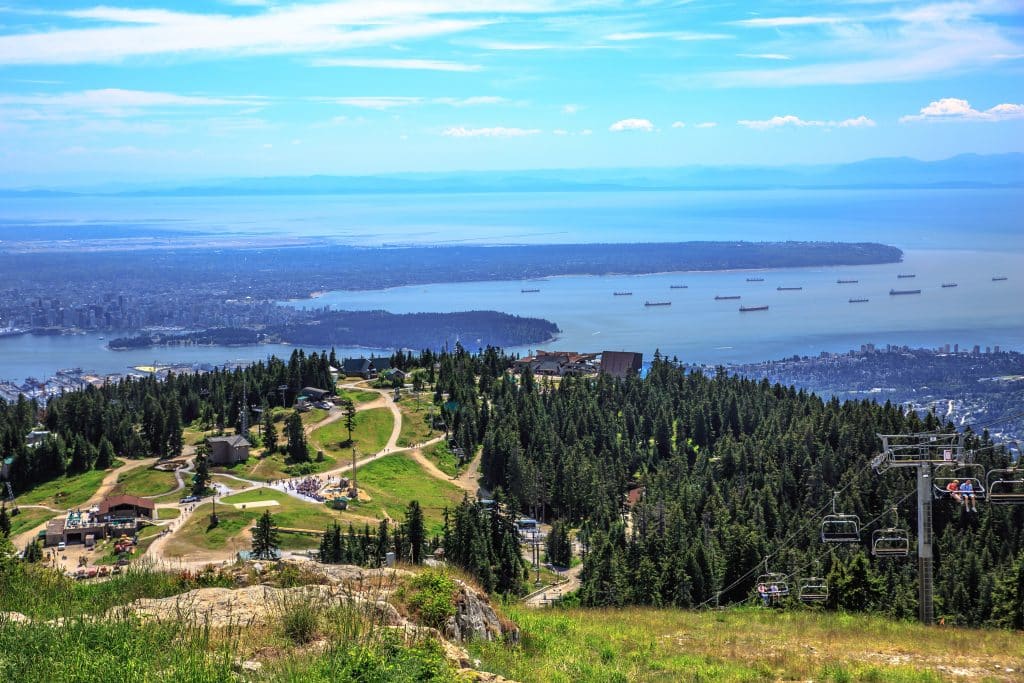 If skiing or snowshoeing is not on your agenda, why not head up to Grouse Mountain by gondola for some skating, ziplining, or just to admire the beautiful lights and stunning views with a cup of hot cocoa?
4. Try some snowshoeing – for an action-packed day out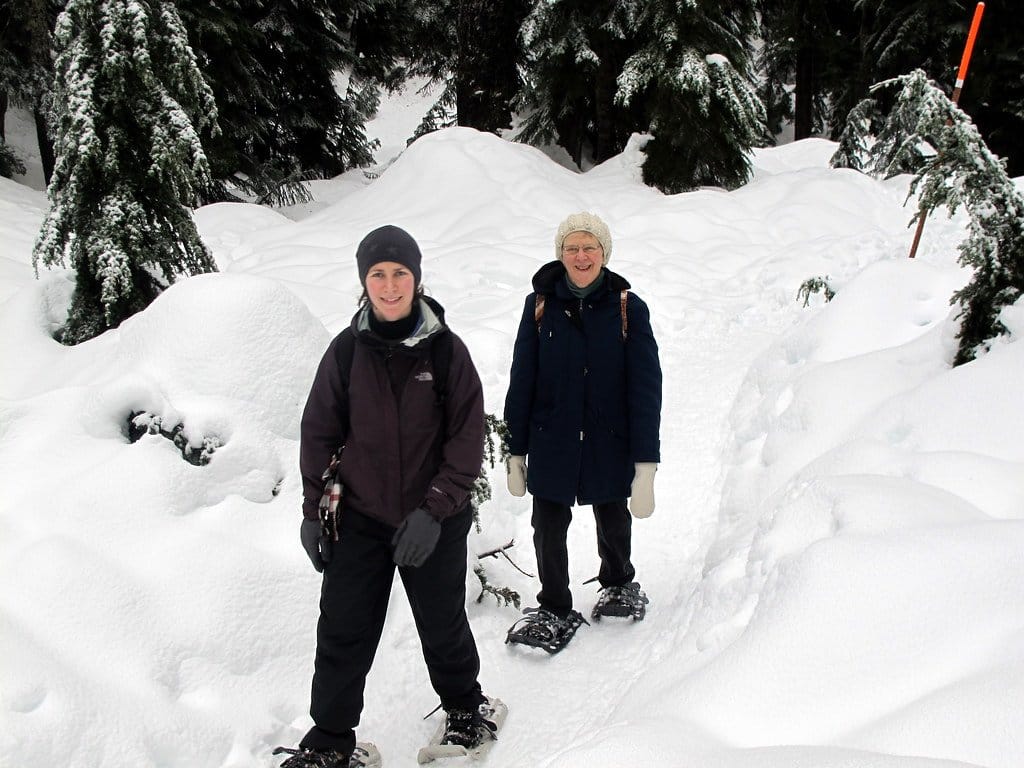 There are endless hiking opportunities all over Canada, especially in Vancouver and the surrounding areas. However, in the winter, these areas can be explored by snowshoe.
If you haven't done this before, it is a must-try in Vancouver, considering your exercise will be rewarded with incredible views. Try Dog Mountain or Seymour for great snowshoeing adventures!
3. Stanley Park Bright Nights – for a magical family experience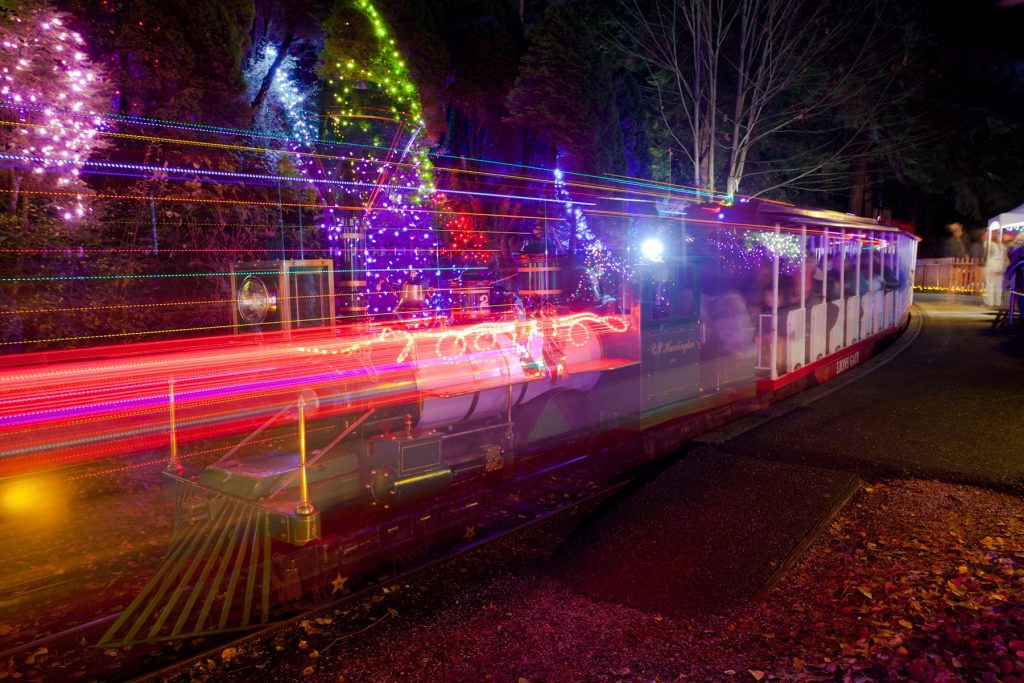 This is a great family-friendly activity and is one of the best things to do in Vancouver in winter.
Take the train ride to see the festive lights on display and grab a hot drink after at one of the nearby cafes.
2. Ice skating – for a winter adventure in the city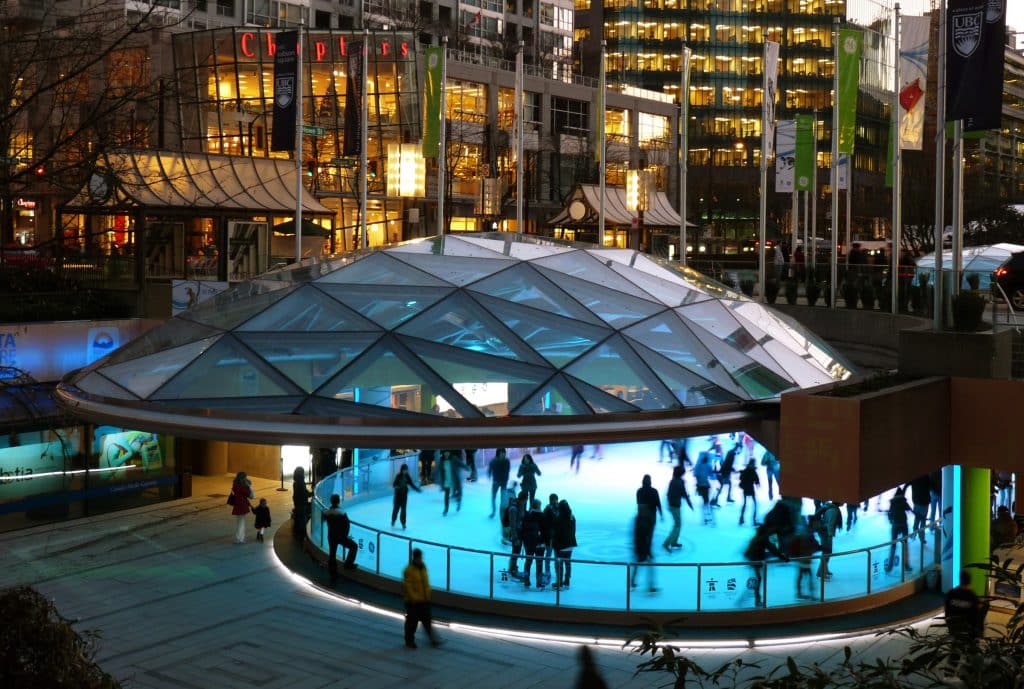 Vancouver may not be cold enough to have natural frozen lakes in the winter, like some other parts of Canada, but they make up for it with their awesome setups for ice skating.
Robson Square in the heart of the city centre is a great place to go ice skating in winter with friends and family and is easily one of the best things to do in Vancouver in winter.
1. Skiing and snowboarding – for a date with the mountains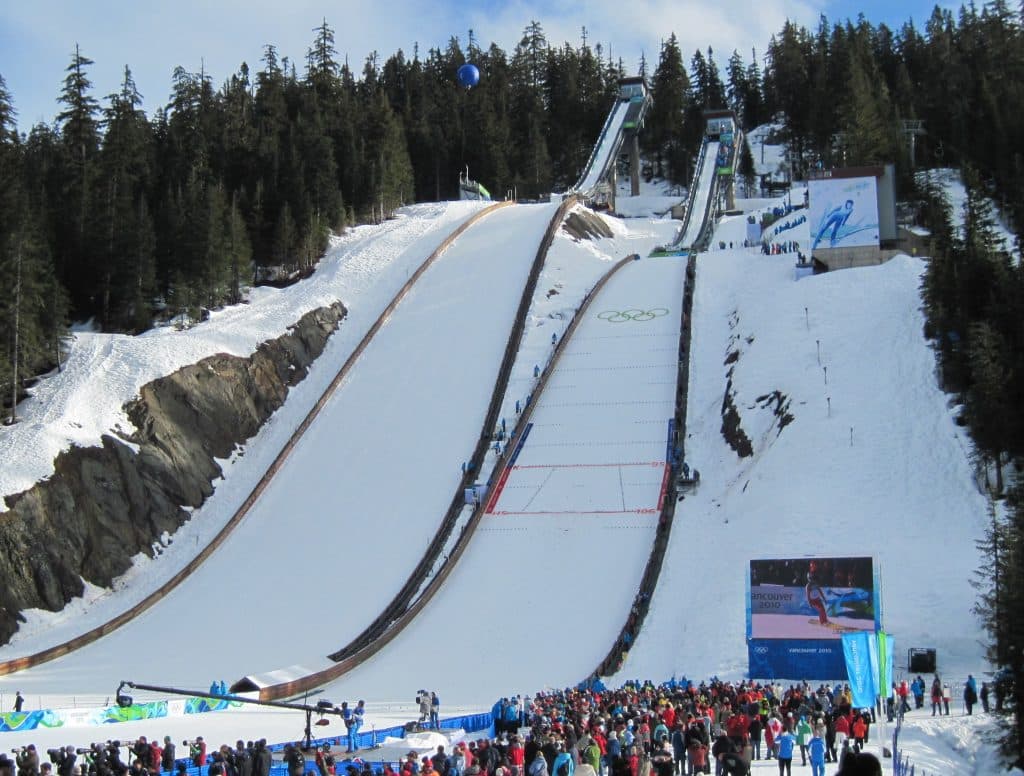 Winter sports are what makes Canadian winters what they are.
You will see many Canadians hitting the slopes every winter either at the famous region of Whistler. Others head closer to the city at mountains such as Grouse, Cypress, or Seymour.
There are many skiing and snowboarding options in and near Vancouver.
Whatever your interests may be, you can rest assured that you won't be bored with these ten best things to do in Vancouver in winter.