The Bahamas is an absolute paradise in the Caribbean, especially if you are a beach lover. So, here are some of the best beaches in the Bahamas to discover.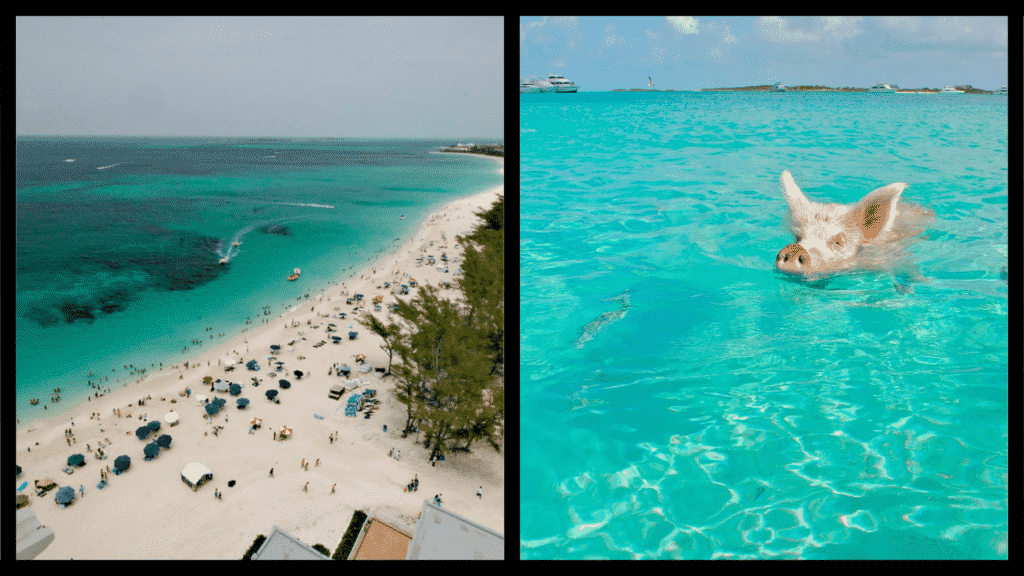 When it comes to far-flung destinations, which fit the criteria of a dream holiday, the Bahamas certainly comes to mind.
It is one of the most beautiful places on the planet, offering idyllic diving and beaches, great weather, and plenty of activities, all of which come together to create the perfect recipe for a relaxing getaway.
If you are planning to go to the Bahamas, chances are you are planning to spend some time (or maybe all of your time) relaxing on pristine white sandy beaches and swimming in warm, crystal-clear waters.
So, before you go, let us check out the ten best beaches in the Bahamas you need to visit.
10. Bitter Guana Cay Beach (Iguana Beach) – a beach with a twist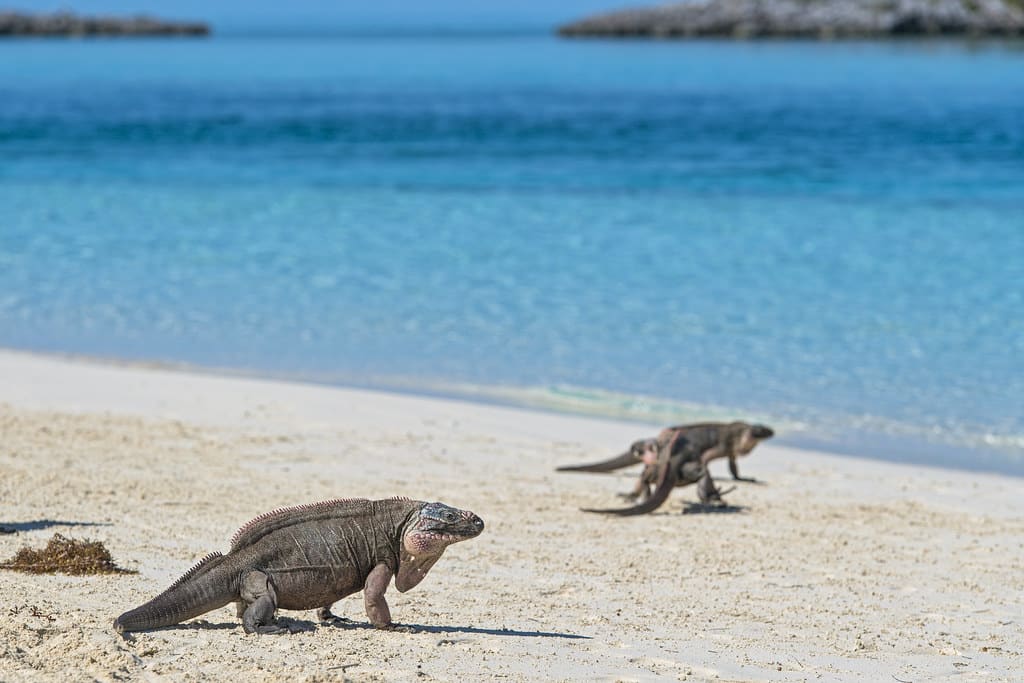 For an amazing sight to behold, head to Bitter Guana Cay Beach, the first on our list of the top 10 best beaches in the Bahamas.
Here, you will not only feast your eyes on some magical shores but also meet some of the local iguanas that call this beach home and explore the incredible coral reefs.
Address: The Bahamas
9. Jaw's Beach – Hollywood's pick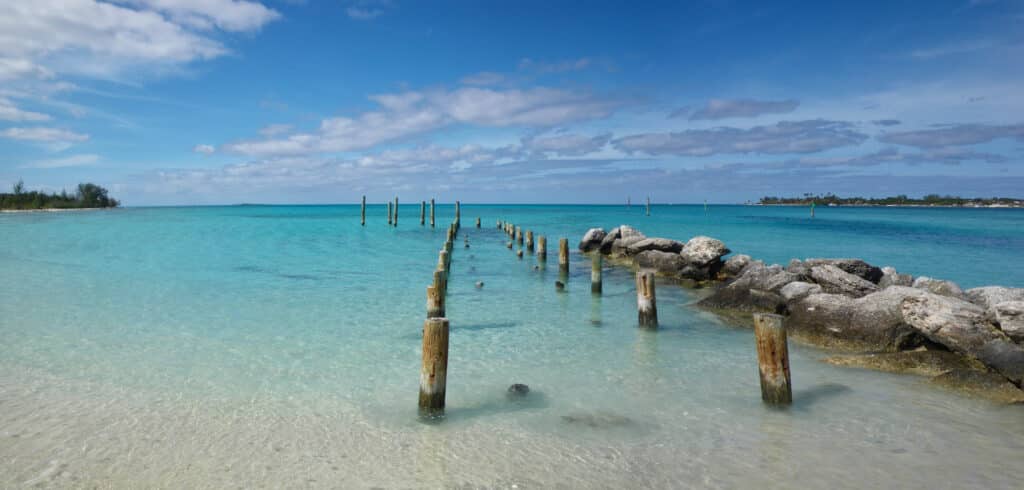 Do not worry; there are no sharks here. However, the beach did get its name from the fourth Jaws movie, which was filmed here in 1987.
We all know that Hollywood knows a good location when they see one, so Jaw's Beach is definitely worth a visit, if you are completing a Nassau Bucket List.
Address: Nassau, Bahamas
8. Love Beach – a local favourite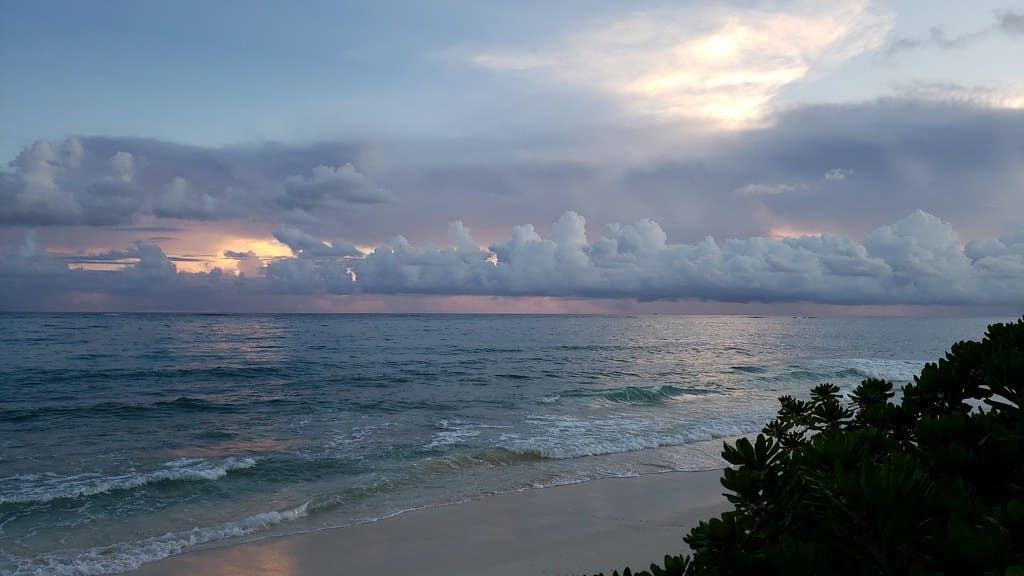 Well, if this doesn't scream romance, we don't know what will. With its incredible turquoise waters and fluffy white sands, this is truly a local favourite.
Here you can also spot low flying aeroplanes, which are an awesome sight to see above you. This is an absolute bucket list-must.
Address: The Bahamas
7. Highborne Cay Beach – the best private beach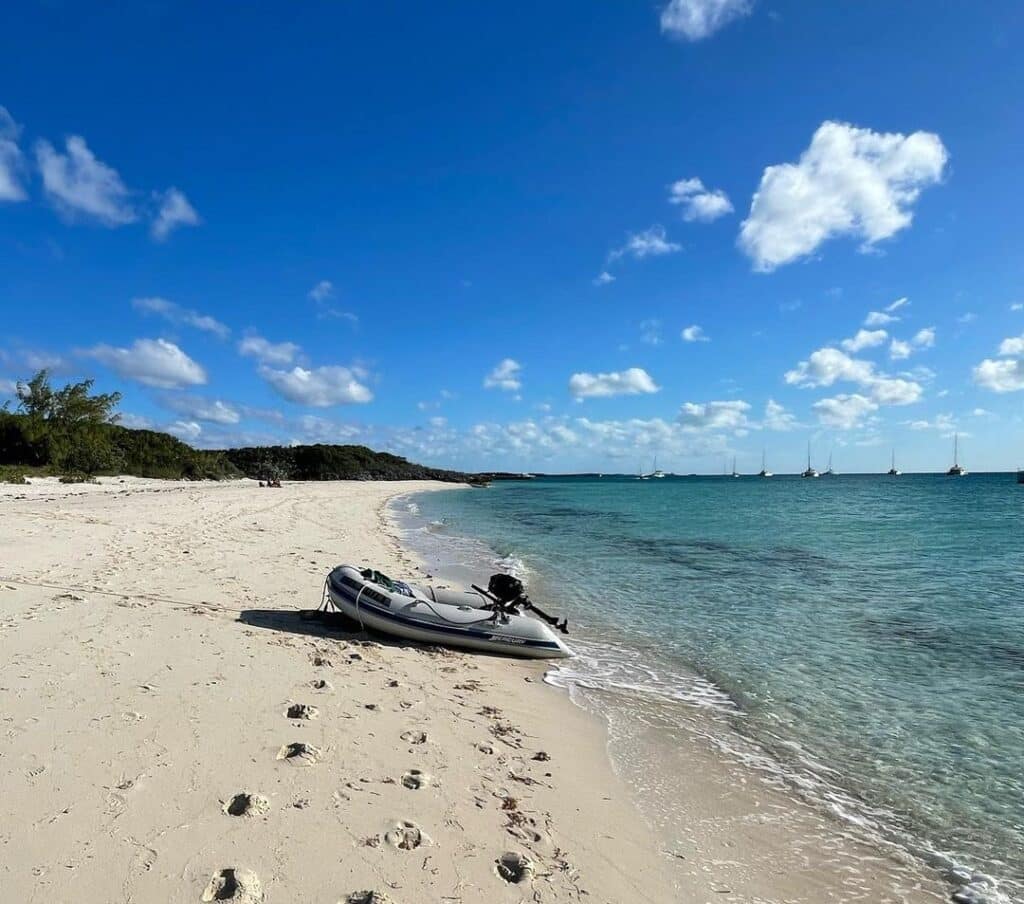 If you want to live the island high life, you need to go to this private island beach, one of the best in the Bahamas.
Before you go, you will need to make a reservation due to the fact that this is extremely popular with yachters and people looking for their 'Exuma getaway'.
Address: The Bahamas
6. Big Major Cay (Pig Beach) – a beach with a unique selling point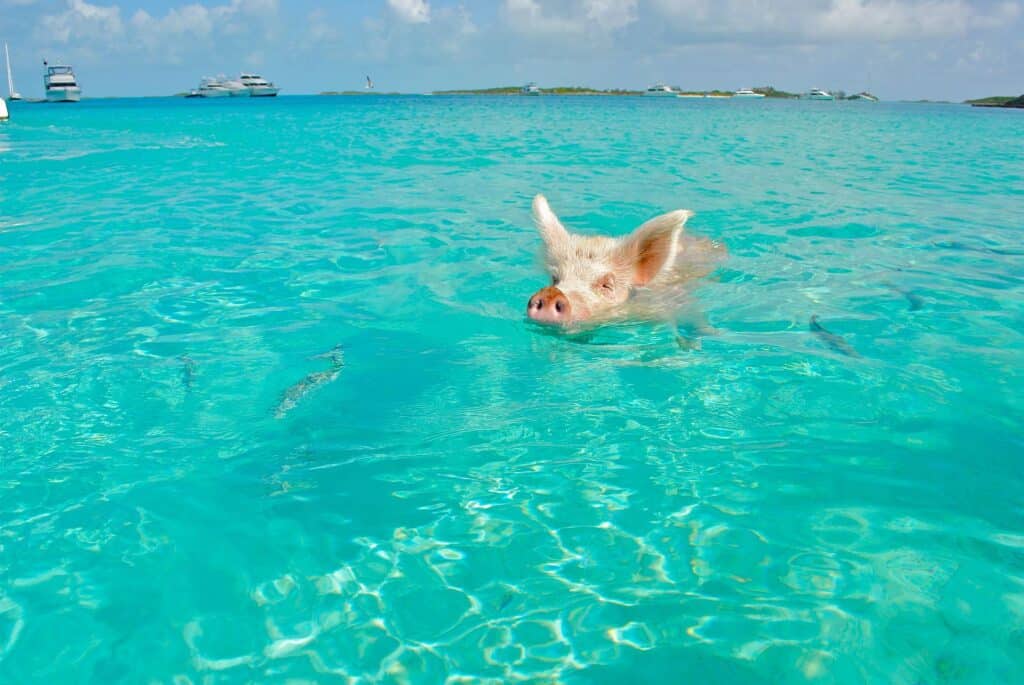 There is no doubt that most people around the world already know about this prime spot in the Bahamas, which is world-famous for having a unique population of swimming pigs.
The famous Pig Beach is definitely one of the best beaches in the Bahamas for this reason, as well as it being an absolutely stunning setting.
Address: The Bahamas
5. Tahiti Beach – a unique beach on Great Abaco Island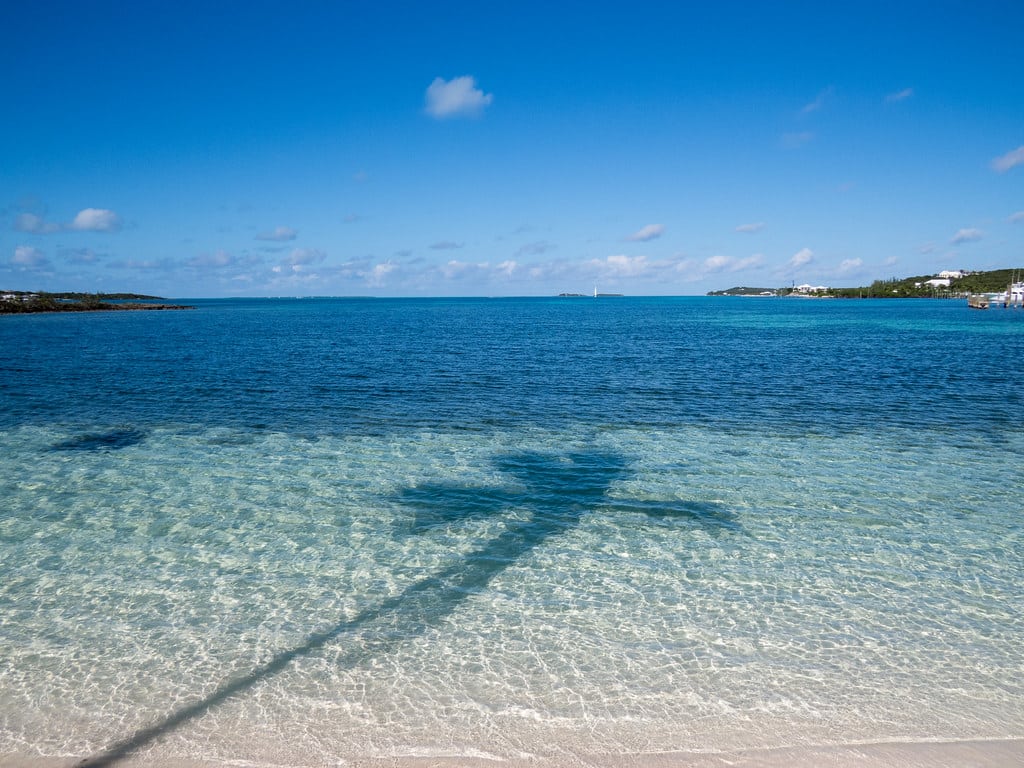 This amazing beach, located on Great Abaco Island, features a floating restaurant, beach bar, and shallow warm waters, which are absolutely ideal for lazing in the water all day long with a drink in your hand.
If you want the essence of a dreamlike holiday activity, this is it. One of the top additions to our list of the best beaches in the Bahamas.
Address: Elbow Cay, Bahamas
4. Cabbage Beach – a perfect beach on Paradise Island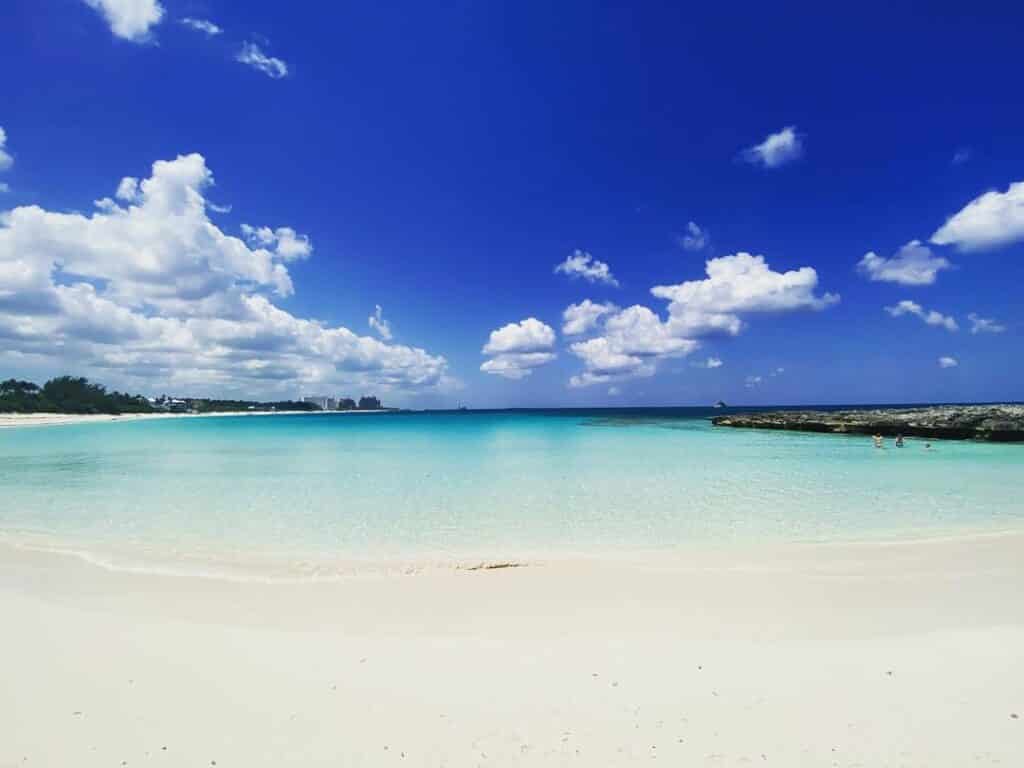 Would you believe us if we told you that Cabbage Beach is located on an island called Paradise Island? This says it all, really.
Cabbage Beach is a very popular beach for great reason. Although it can get busy at times, there is a long stretch of beach to find some tranquillity away from the crowds.
Address: Bahamas
3. Cable Beach – a Nassau favourite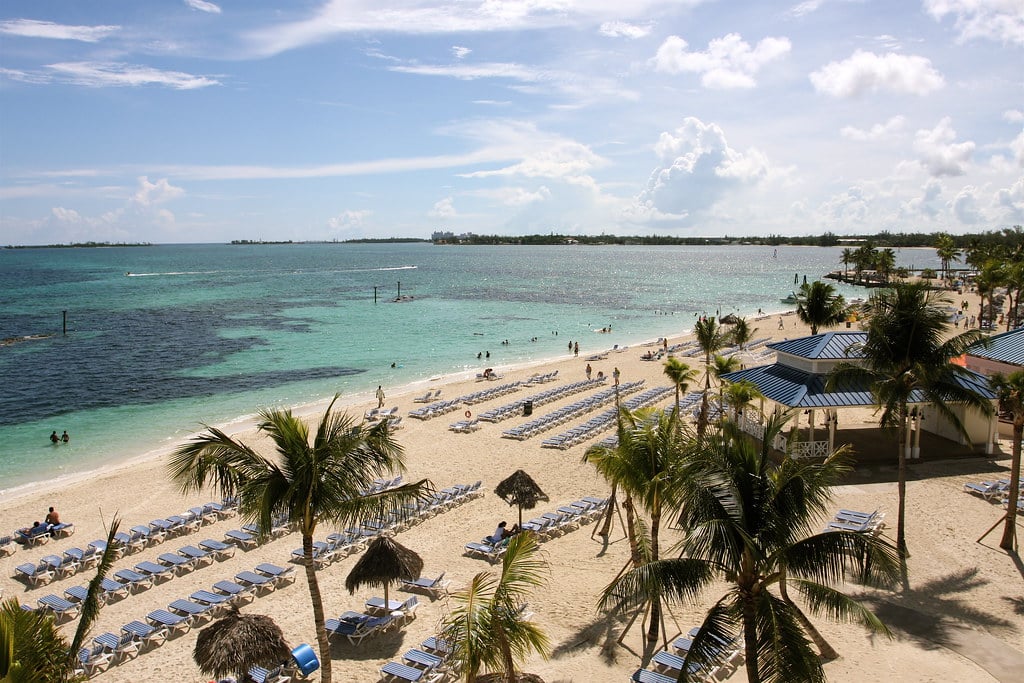 The colour of the water on this beautiful beach, which is, of course, one of the best beaches in the Bahamas, will truly blow you away.
It is located in Nassau, so it is within easy reach of many activities, bars, restaurants, and even jet ski rentals. This is a must-do activity on this fabulous stretch of coast.
Address: Cable Beach, Nassau, Bahamas
2. Pink Sands Beach – the gem of Harbour Island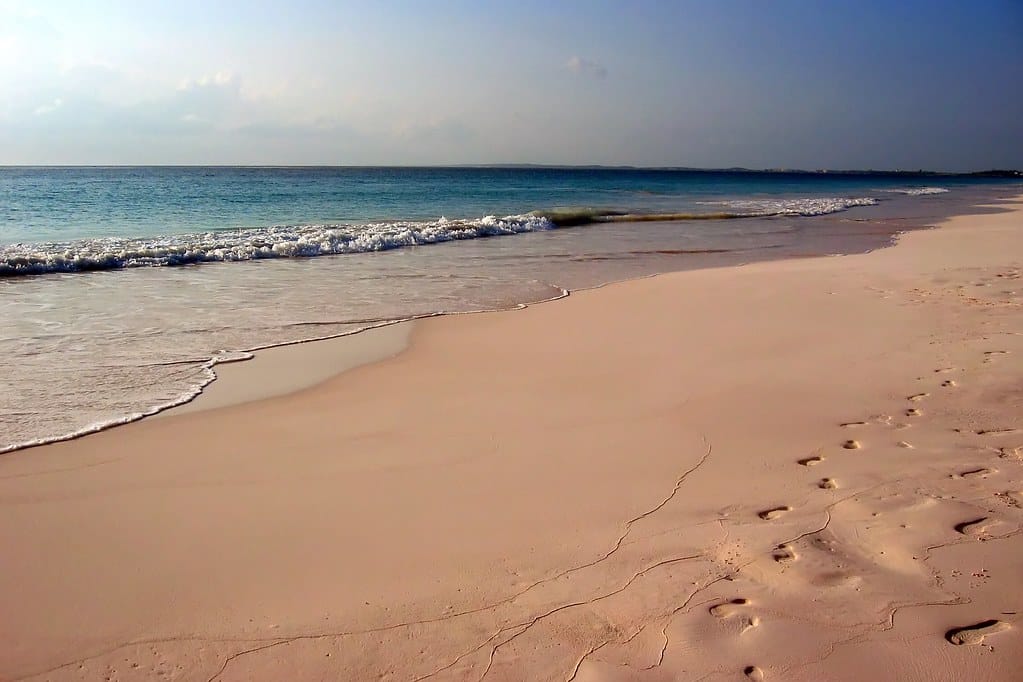 The incredible Pink Sands Beach is such a great find when on Harbour Island, which is, in fact, one of the oldest settlements in the Bahamas.
It is very popular with honeymooners looking for an idyllic setting on a beautiful island. This secluded beach is accessed by a small path through the woods and has some small shops selling drinks and snacks.
As the name suggests, this is a pink sand beach, making it one of the most unique public beaches in the Bahamas.
Address: Isla Harbour, Bahamas
1. Coco Plum Beach – the dreamlike beach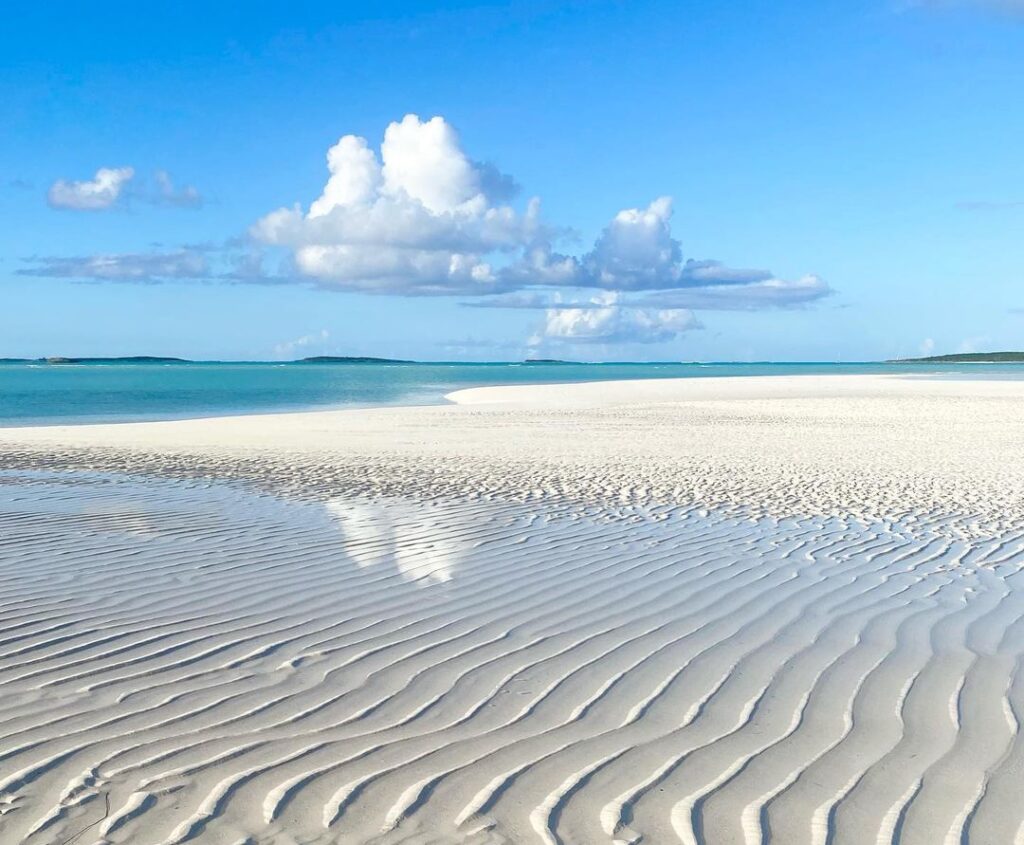 Notable as one of the best beaches in the Bahamas, this is exactly what you picture when thinking of that dream holiday.
With its clear water, a stretch of fine white sand beach, and plenty of water sports to keep you busy if you feel like leaving the sun lounger, there is plenty to be enjoyed here.
This is popular for surfing, kitesurfing, windsurfing, and snorkelling, making Coco Plum Beach a beach not to be missed. Don't forget your snorkel gear!
Address: Steventon, Bahamas
Notable mentions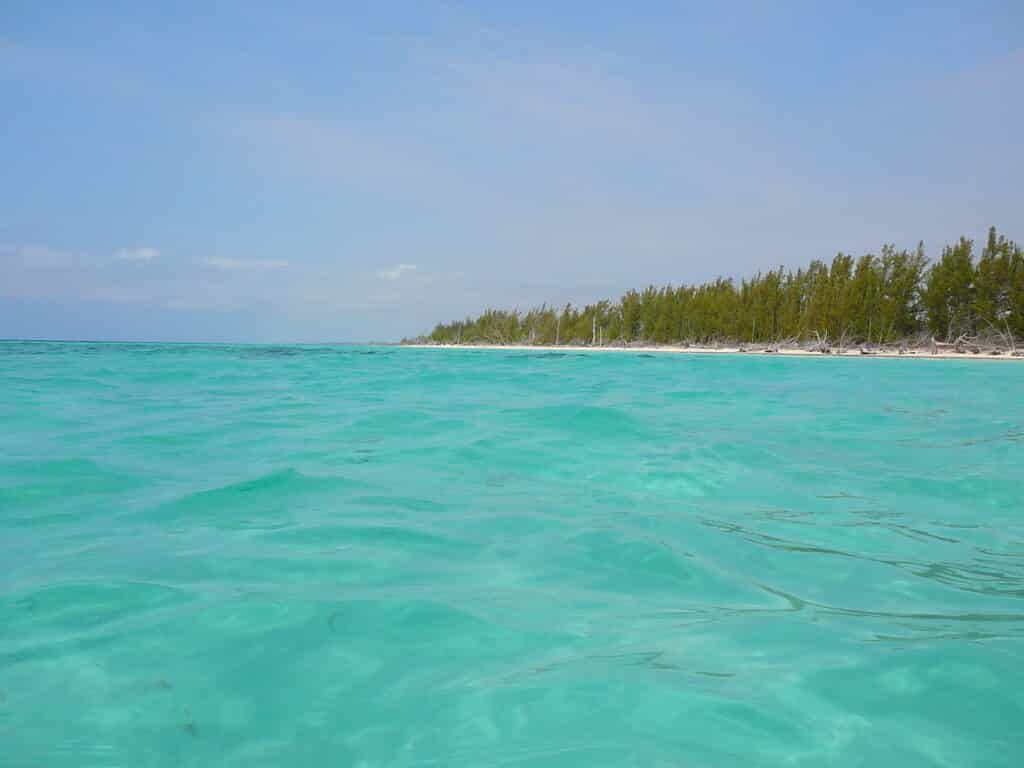 Gold Rock Beach: Gold Rock Beach is undoubtedly one of the most spectacular beaches in the Bahamas. Walk along the sand or grab a beach chair and relax in the sun.
Thomas Lindquist Beach: Known for its blue water and bright, white sand, Thomas Lindquist Beach is truly breathtaking.
Cotton Bay Beach: Cotton Bay Beach is known for its calm water, soft sands, and amazing views of the Atlantic Ocean, making it a popular spot among travellers.
Ten Bay Beach: Ten Bay Beach is home to azure water, coconut trees, and endless sand, making it a tropical paradise known for its breathtaking beauty.
Picnic Bay Beach: Picnic Bay Beach is one of the most gorgeous stretches of powder-soft sand and crystal waters in the Bahamas. This impressive beach is the perfect spot for a family vacation.
Junkanoo Beach: Located close to Nassau, Junkanoo Beach is a famous beach in the Bahamas. Walkable from the cruise ports, this paradise beach is popular with passengers from passing cruise ships.
Fernandez Bay Beach: Located on the stunning Cat Island in the central Bahamas, Fernandez Bay Beach is one of the most stunning beaches.
FAQs about the best beaches in the Bahamas
What island has the best beaches in the Bahamas?
Long Island is known for its marine life and wonderful beaches.
Where is the clearest water in the Bahamas?
Exuma is renowned for having the clearest water in the Bahamas.
What is the nicest beach in the Bahamas?
That's a hard one to answer. However, some of the finest beaches in the Bahamas include Coco Plum Beach, Pink Sands Beach, Cable Beach, and Cabbage Beach.