Australia is well known for its amazing beaches, and New South Wales is certainly no exception. Here are the top ten best beaches in New South Wales.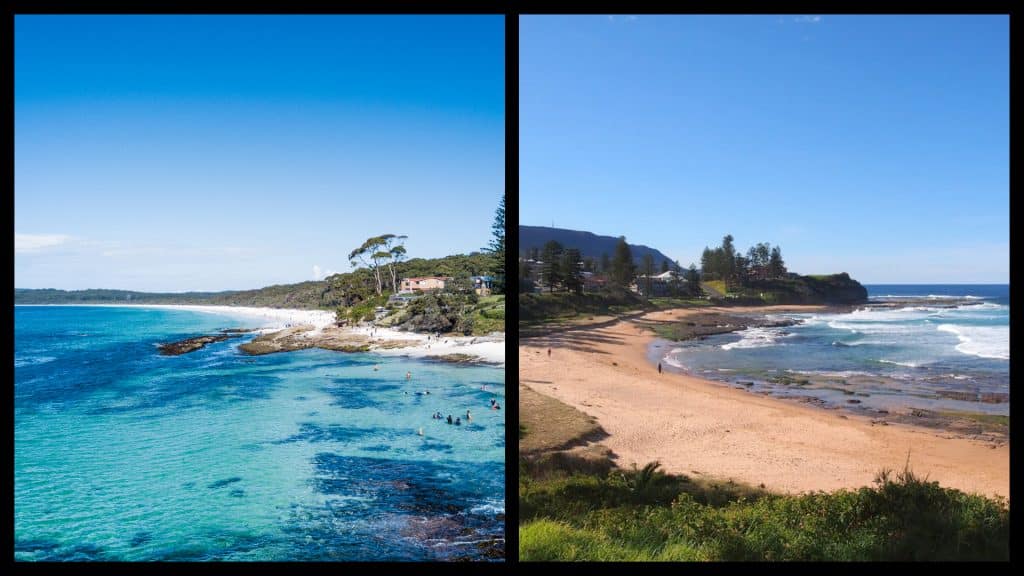 People travel from all over the world to discover Australian beaches, known for their tropical vibes, great surf, coral reefs, and white sand.
Pristine blue waters meet golden sands, all under the hot Australian sun – sounds like paradise to us.
So, if you are heading to New South Wales, there are several beaches you need to check out. Let us inspire you with the top ten best beaches in New South Wales.
10. Murrays Beach, Jervis Bay – a hidden gem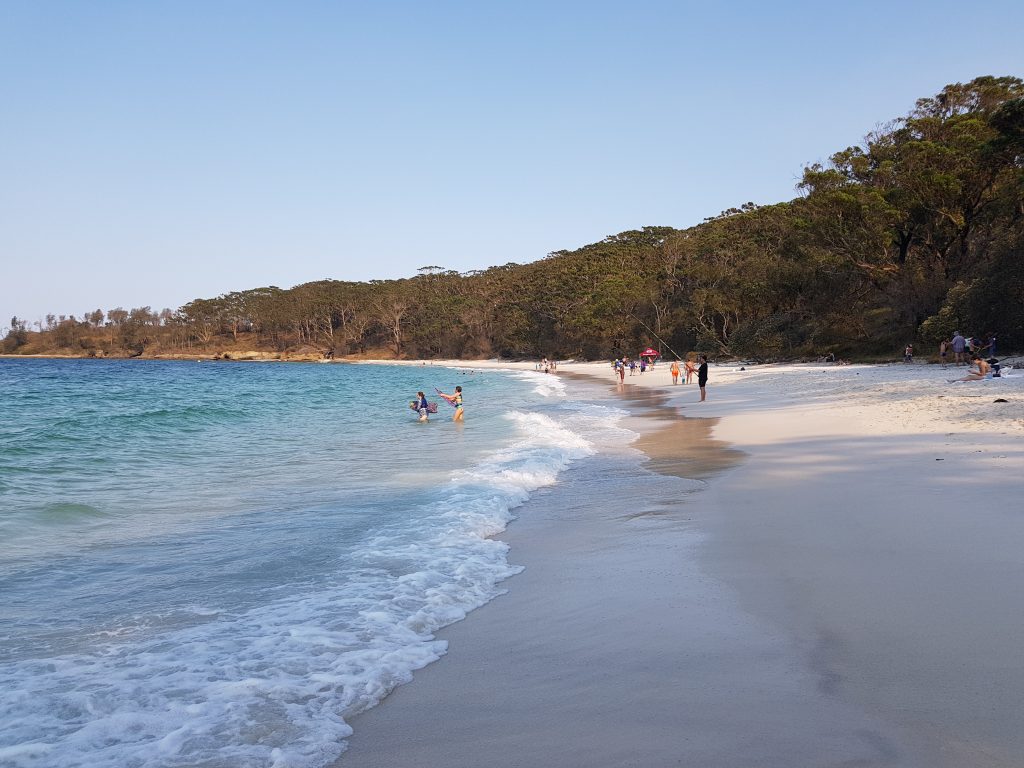 There are so many things to do in Jervis Bay. The pristine waters and amazing clarity for snorkelling are what makes this one of the best beaches in New South Wales.
It is a true depiction of an Australian beach and offers so much to those who visit Booderee National Park.
Address: Jervis Bay JBT 2540, Australia
9. Bondi Beach, Sydney – the world-famous beach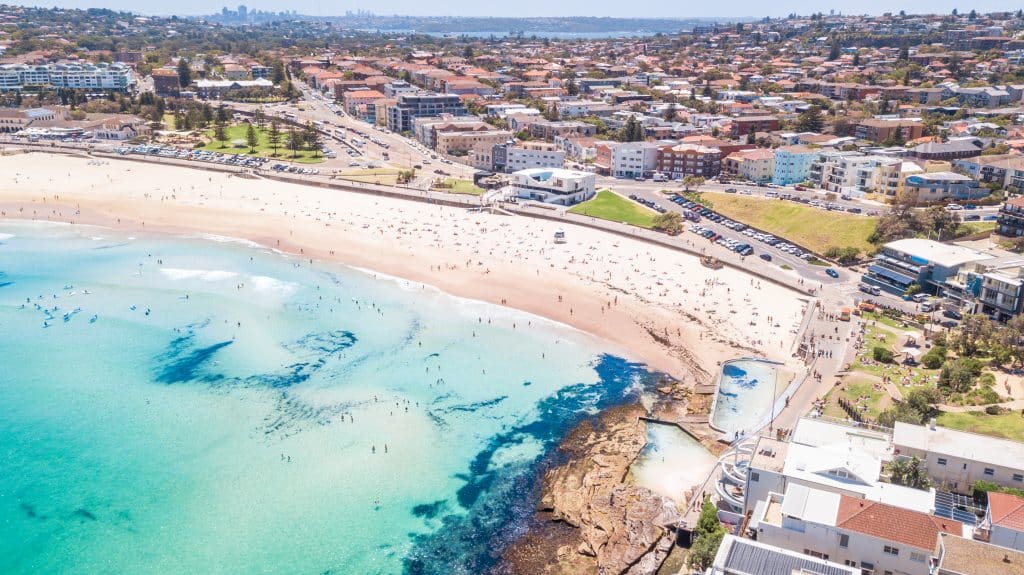 This world-famous beach may always be busy with locals and tourists, but it is still one of the best beaches in New South Wales.
It is so worth checking out, even if it is purely to watch the surfers, which is an awesome sight.
Address: Bondi Beach NSW 2026, Australia
8. Greenfields Beach, Jervis Bay – one of the world's best beaches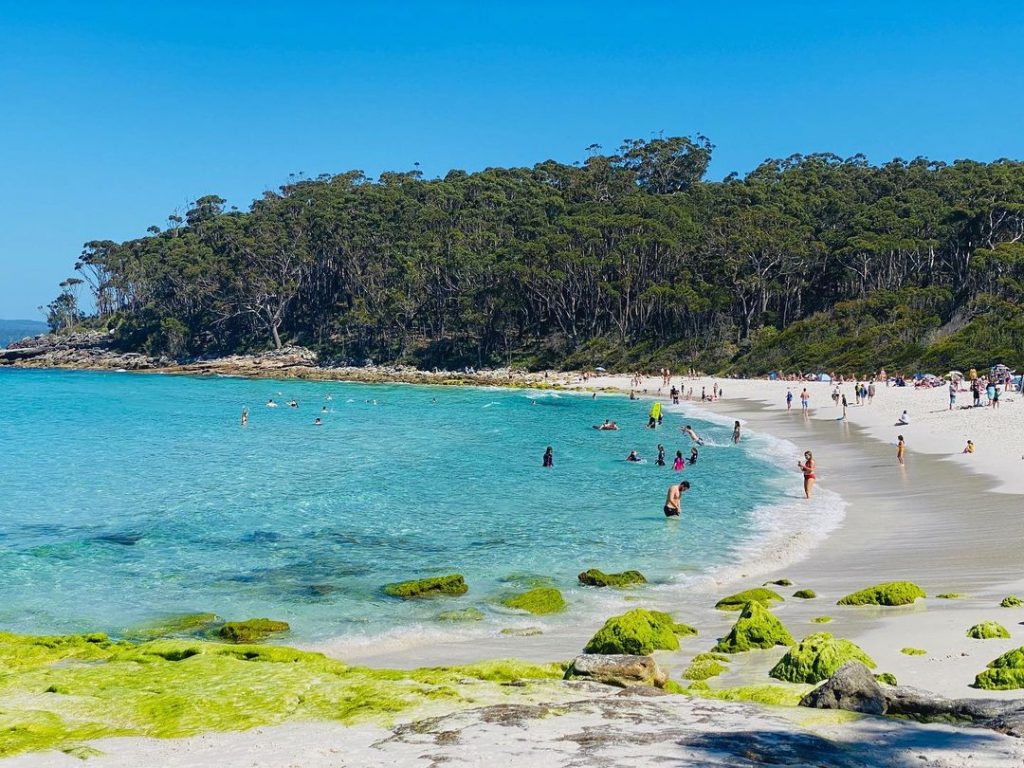 Once named one of the 50 best beaches in the world, Greenfields Beach, which is located in Jervis Bay National Park, is truly deserving of a place on our list of the ten best beaches in New South Wales.
Just look at that sand!
Address: New South Wales, Australia
7. Caves Beach, Lake Macquarie – a beach suitable for everyone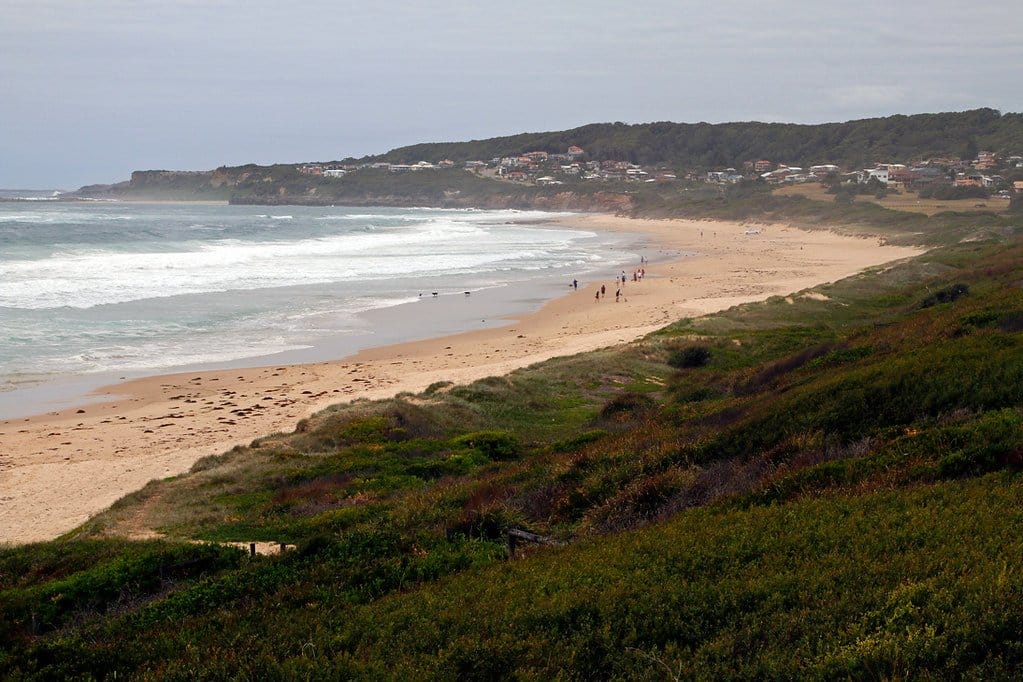 Famed for its surf, this 984 ft (300 m) beach has something for everyone, whether you want to get in on the surfing action, relax on the beach under the sun, or watch the surfers take on the massive waves.
There are great facilities here as well as eateries and even a beautiful coastal walk for a stroll and stunning views.
Address: Caves Beach NSW 2281, Australia
6. Tallow Beach, Byron Bay – the perfect place to relax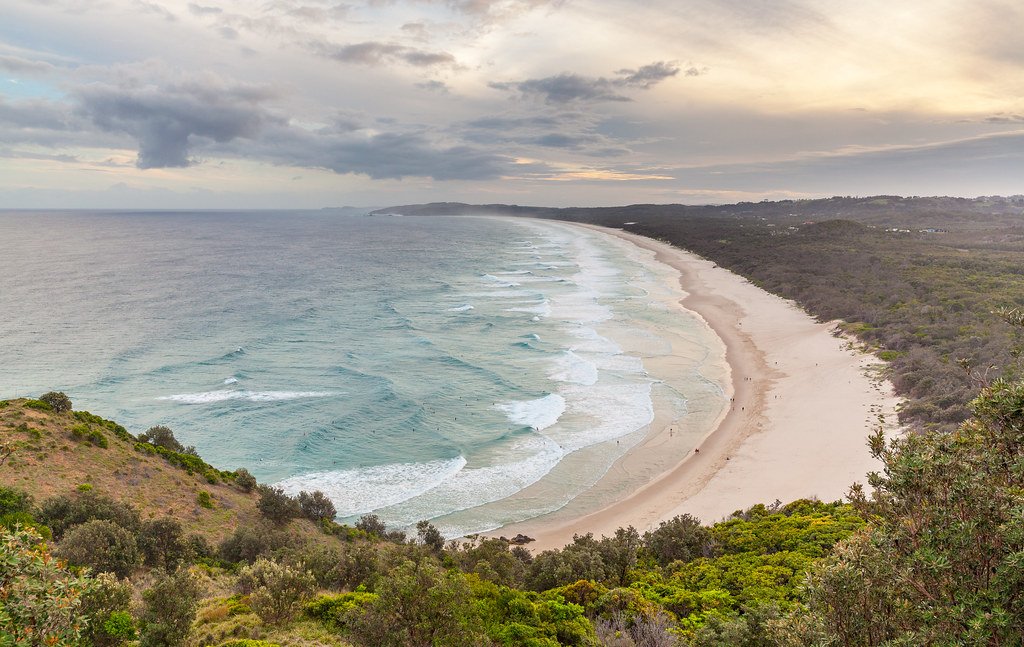 This fabulous Byron Bay beach is one of the best beaches in New South Wales and stretches for 6.5 km (3.1 miles) from Cape Byron to Broken Head Nature Reserve.
It is perfect for swimming, fishing, snorkelling, and a casual stroll. Like most Australian beaches, it is regularly patrolled by lifeguards.
Address: Byron Bay NSW 2481, Australia
5. Mystery Bay, South Coast – the mysterious beach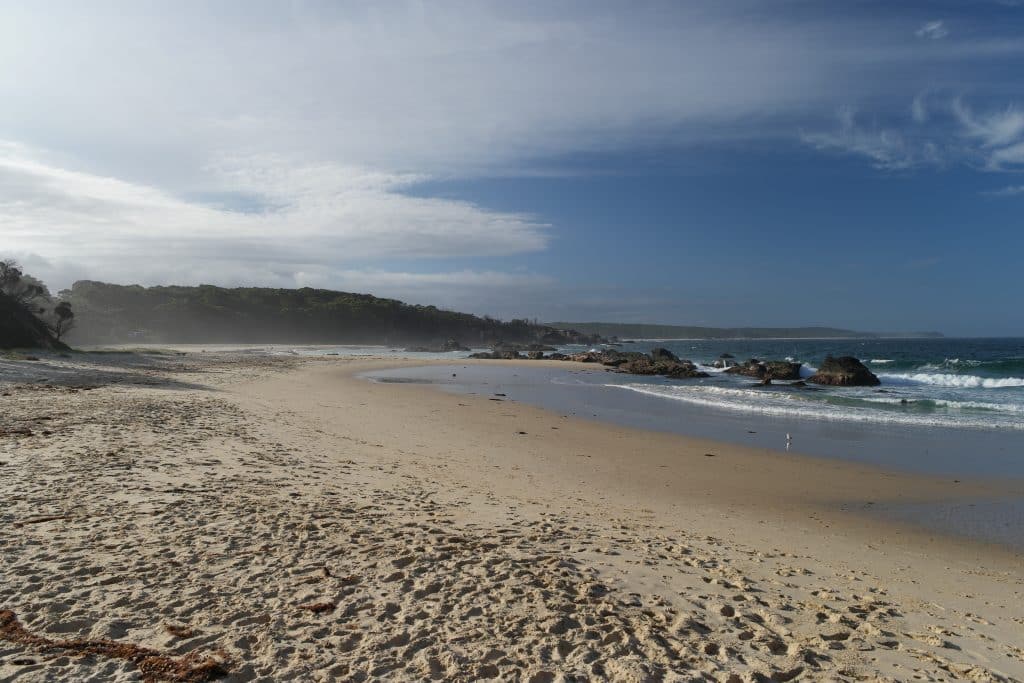 This beach is split into two areas, with the southern one being perfect for beginners with little or no waves.
Still, there are more challenging and deeper areas nearby for the more experienced swimmers, as well as awesome snorkelling opportunities.
Address: Eurobodalla National Park, Mystery Bay NSW 2546, Australia
4. Austinmer Beach, Wollongong – a popular summer beach

Just one hour north of Sydney, you will come across one of Wollongong's most popular beaches.
With two rock pools at one end and a beach pavilion, this beach attracts both tourists and locals all year, especially during the peak months of January and February.
Address: Austinmer NSW 2515, Australia
3. Palm Beach, Sydney – the Home and Away beach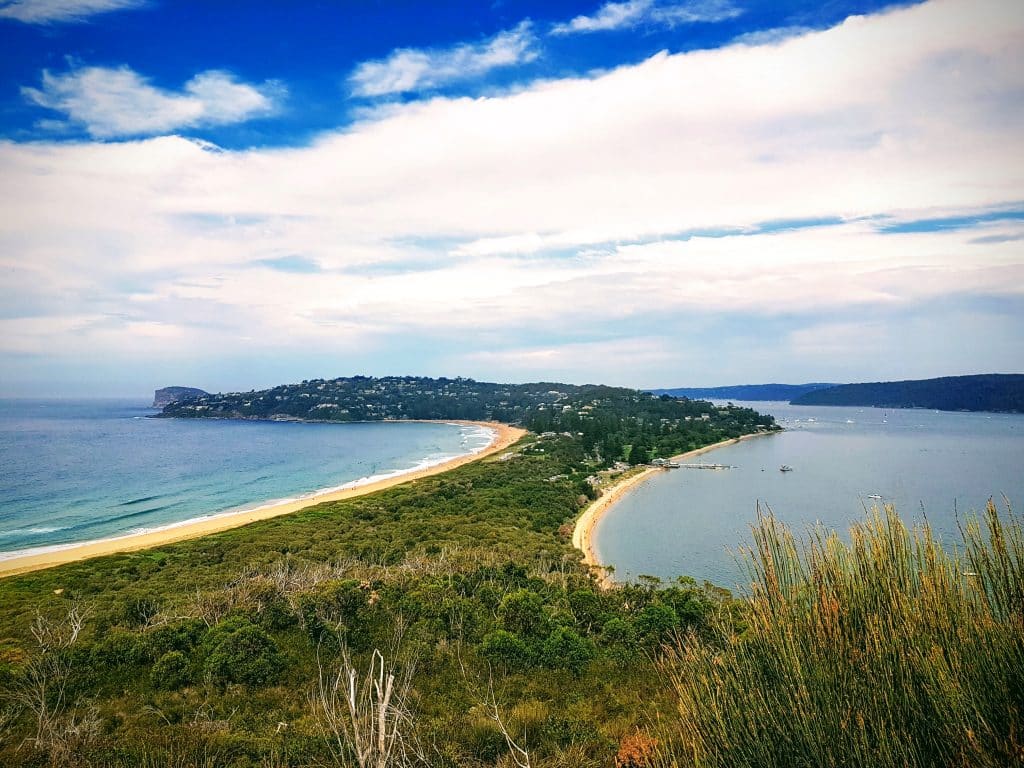 Famed for being the beach where they film the Australian TV show Home and Away, Palm Beach is a great day out for anyone who loves fantastic scenery not far from Sydney.
Who knows? If you are lucky, you might even catch them filming when you are there.
Address: Palm Beach NSW 2108, Australia
2. Wategos Beach, Byron Bay – a tranquil escape close to town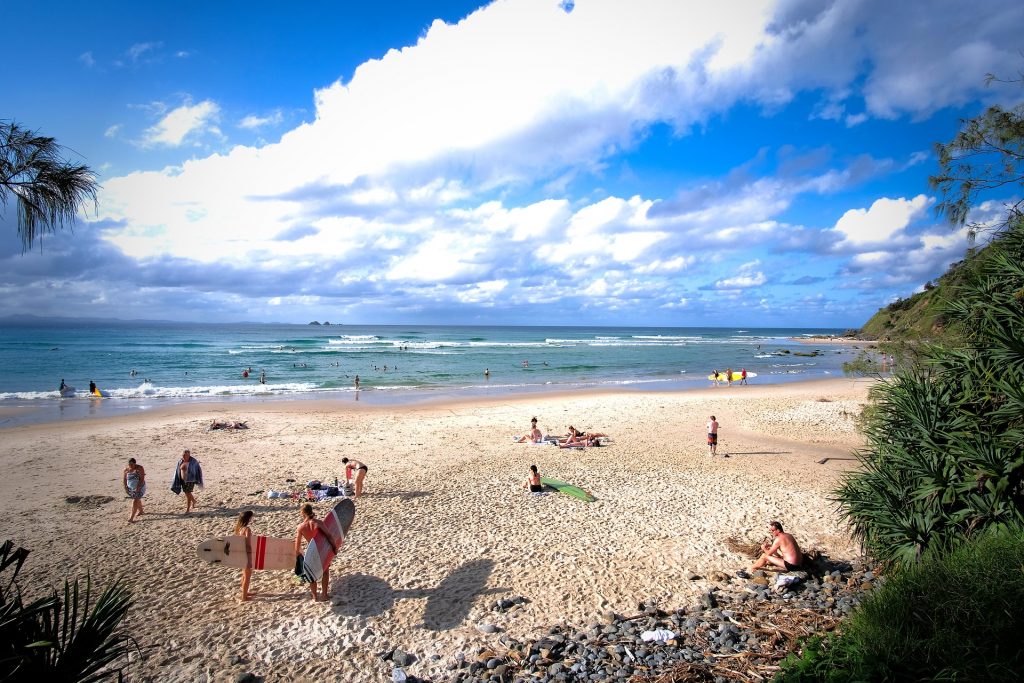 Byron Bay is a great place to catch some surf and dine in some fantastic eateries, as well as enjoy the slow and relaxed vibe of the town. Still, there is a beach here that you should definitely not miss out on.
Wategos is such a little piece of paradise just 2 km (1.24 miles) from the town, which offers shelter and is an ideal spot for families and a picnic in the sunshine.
Address: New South Wales, Australia
1. Hyams Beach, Jervis Bay – the beach with the whitest sand in the world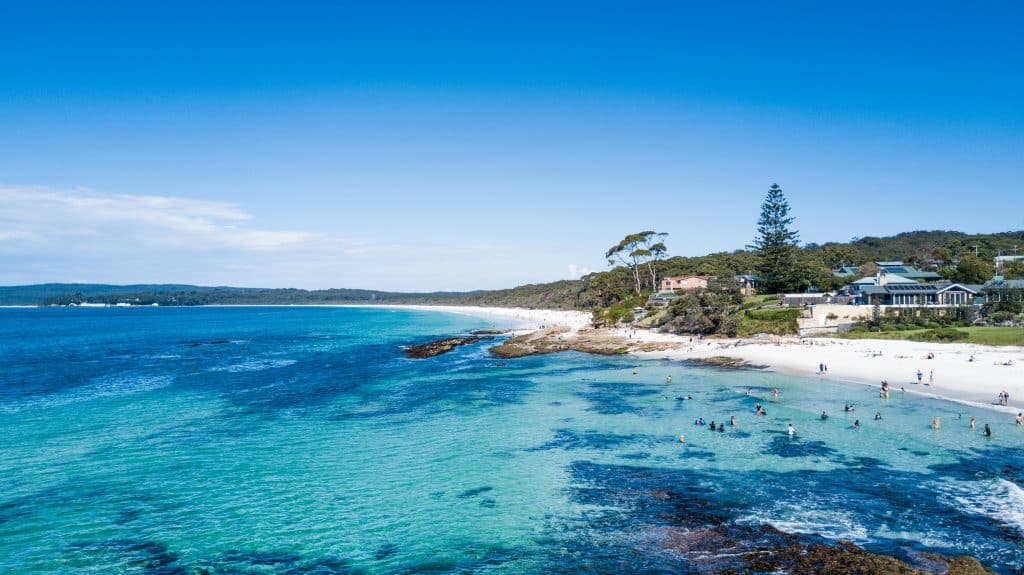 Hyams Beach has to be one of the best beaches in New South Wales, particularly because of its pure white sand, which has made this beach so famous.
It even claims to have a Guinness World Record for the whitest sand in the world, but we encourage you to see for yourself.
Address: VMVV+X2, Hyams Beach NSW 2540, Australia
If you plan to go to Australia in the near future, don't miss the ten best beaches in New South Wales, which will really blow your mind.