Adrenaline junkies are always looking to discover the most extreme thrill-seeking activities on earth to get their thrill. Today, we take a look at some of the most extreme thrill-seeking activities.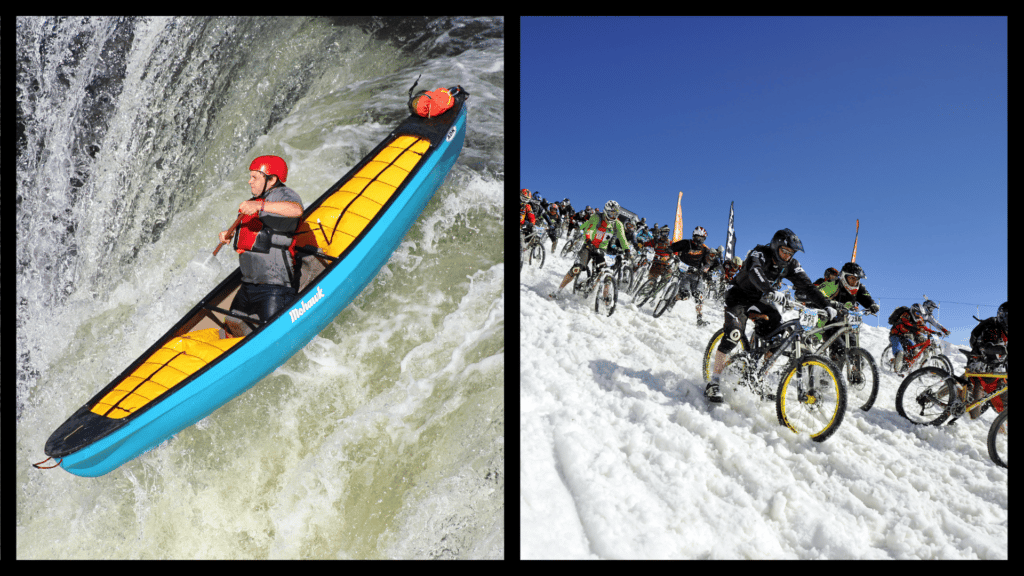 There are many extraordinary and extreme thrill-seeking activities for those seeking a hair-raising experience to sink their teeth into when looking for that next big thrill.
From skydiving and base jumping to skiing and ice climbing, there are a wide range of thrill-seeking and dangerous activities for those looking for the ultimate thrill.
Today, we will reveal the top ten most extreme thrill-seeking activities on earth that will satisfy any true adrenaline junkie!
10. Running with the bulls – a thrilling and dangerous challenge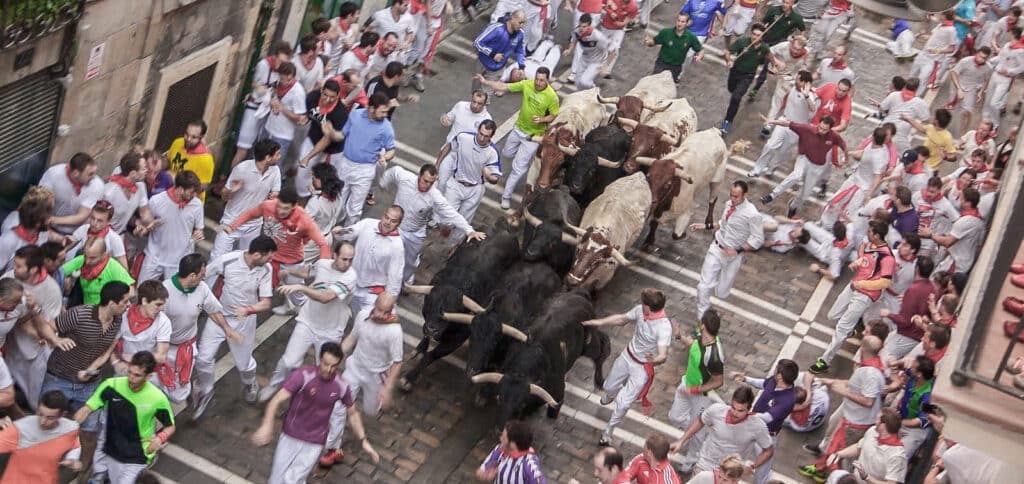 Bullfighting is an important tradition in Spain involving people running in front of a herd of bulls. In this activity, they try their best to navigate the narrow winding streets and the horde of strong and dangerous animals.
It is a truly exhilarating experience, both to watch and take part in.
9. Skydiving – plummet back down to earth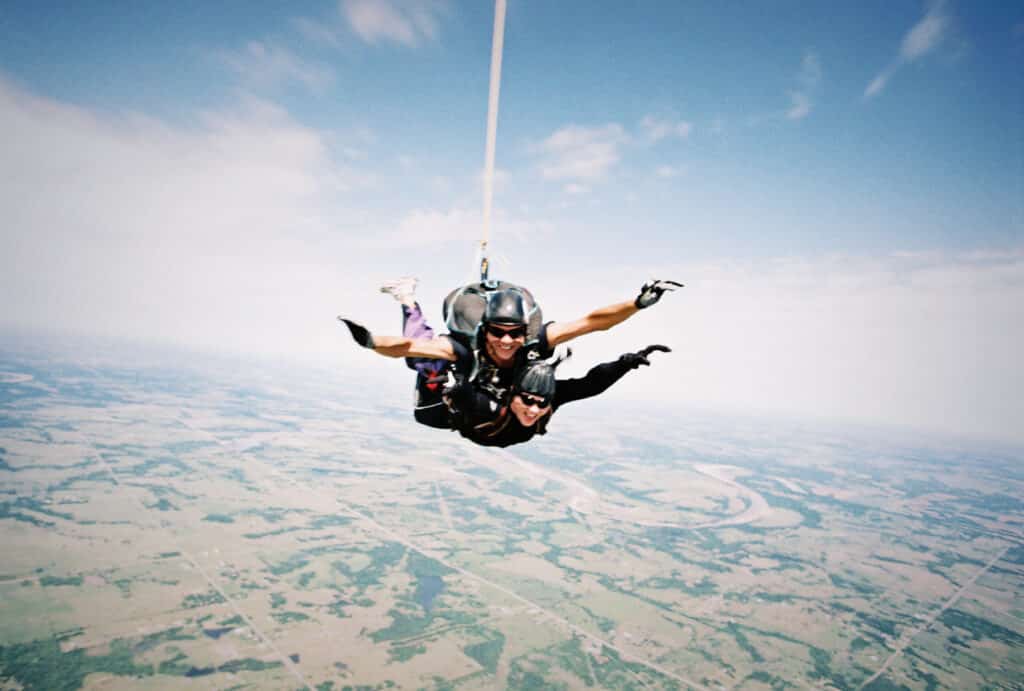 When it comes to an extreme thrill-seeking activity, many people will instantly think of skydiving. As the name suggests, this involves jumping out of a plane thousands of feet above the ground.
We just advise you to enjoy the views while you're plummeting back down to earth at around 120 miles per hour!
8. Extreme kayaking – kayaking with a difference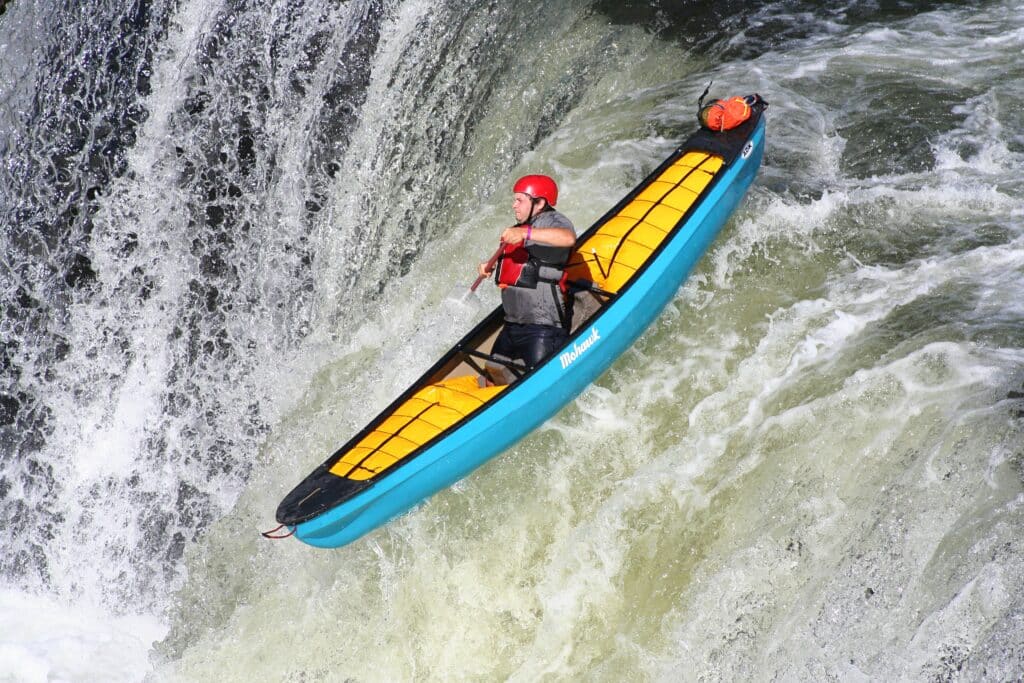 If regular kayaking no longer thrills, you should give extreme kayaking a go!
Extreme kayaking, also known as white water kayaking, sees people kayaking through hard-to-navigate sections of white water that will test you to your absolute limits.
White water rafting is another popular activity among those looking for a real thrill out on the water.
7. Ice climbing – the ultimate thrill for extreme climbers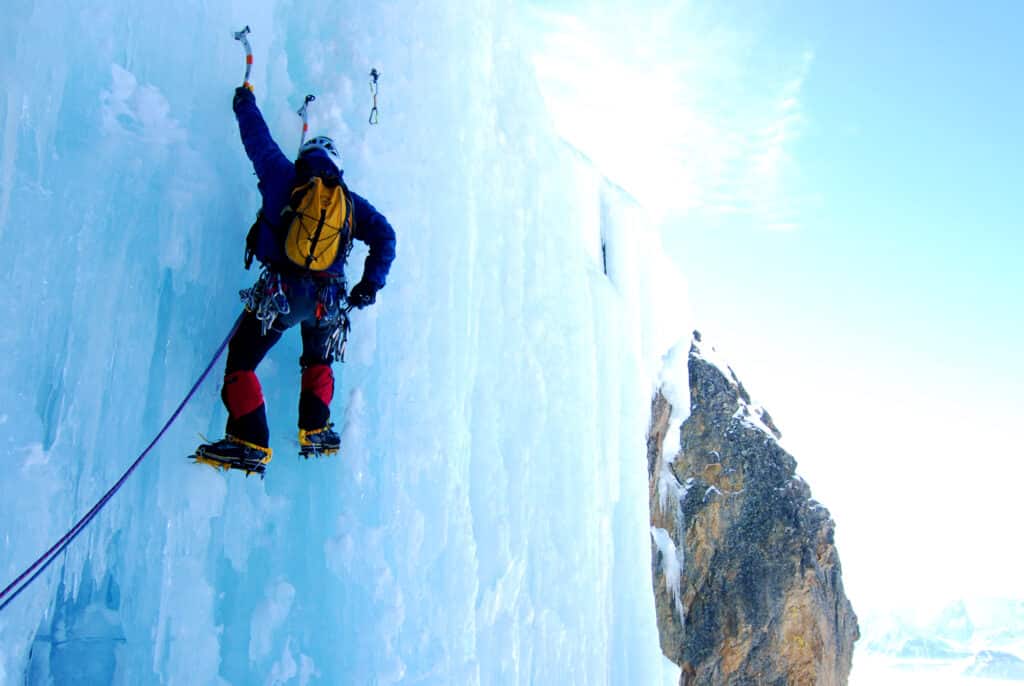 Rock climbing can be tiring and challenging at the best of times but add the element of ice to the mix, and you have undoubtedly got yourself the ultimate thrilling experience.
You will find that attempting to manoeuvre through the thick layers of ice is quite a unique spin on traditional climbing.
6. Bungee Jumping – not for the faint-hearted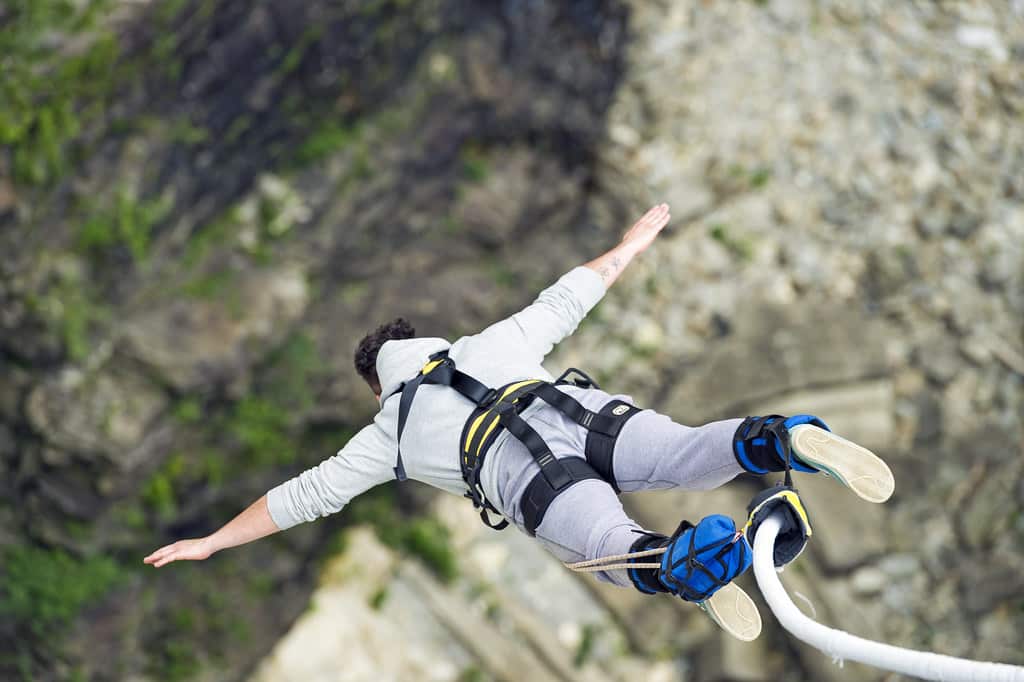 Another favourite with those looking for adventure is the activity of bungee jumping.
This sees people jumping from a high ledge and hurtling towards the ground before the harness attached to them pulls them back at the last second.
5. Heli-skiing – skiing like you have never seen it before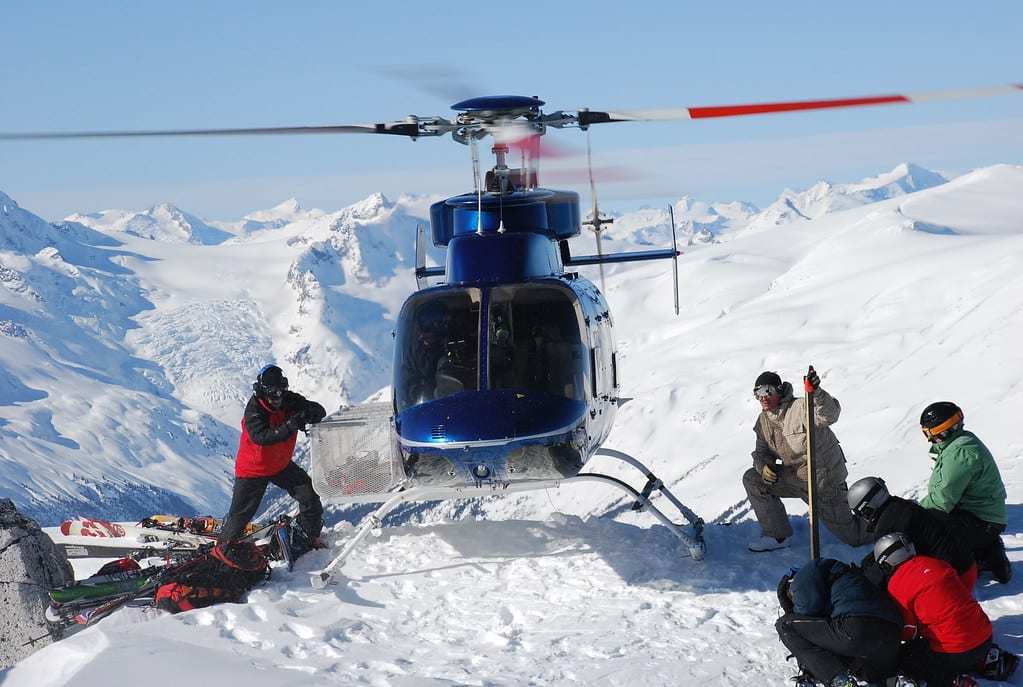 Skiing downhill is an excellent activity for any adrenaline junkie to undertake.
Still, heli-skiing takes things a step further as it brings you to new unseen heights where you will be able to ski after setting off from a helicopter.
4. Slacklining – walking a tightrope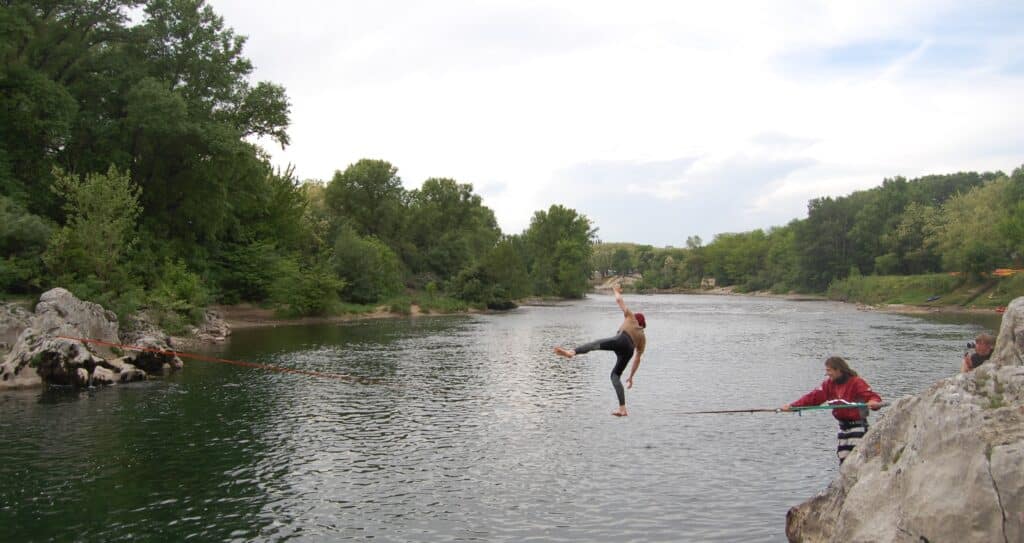 Slacklining sees those involved walking on a very thin line located high over the ground, between two objects or buildings. This often takes place at natural landmarks such as canyons, forests, and lakes.
This activity requires outstanding balance as you are in extremely testing conditions.
3. Megavalanche bike racing – a unique mountain biking experience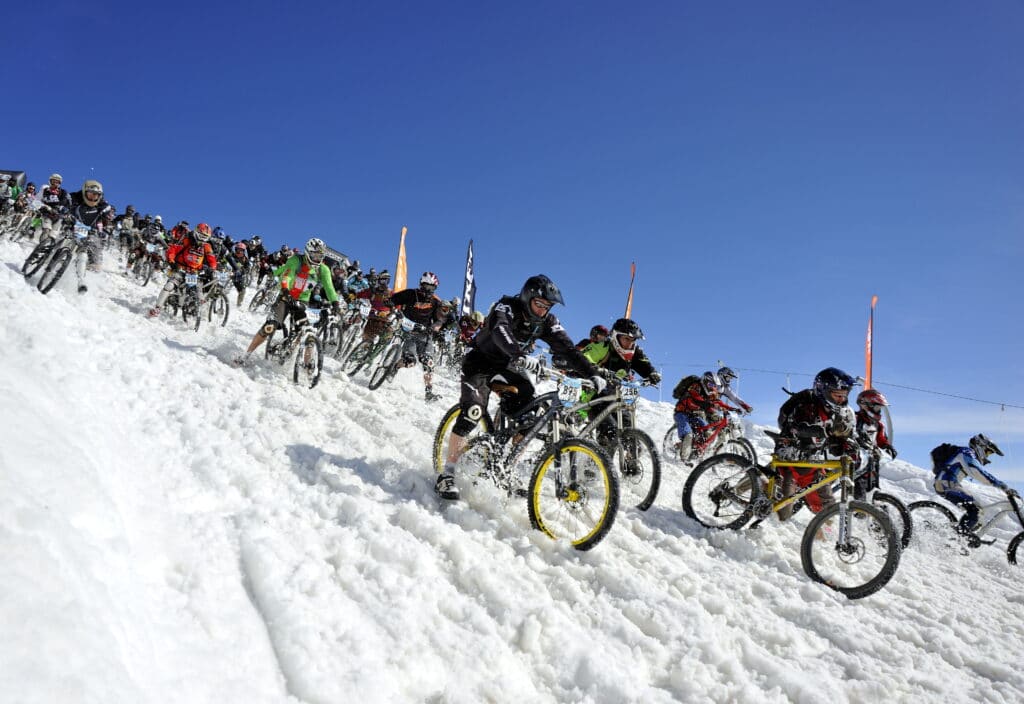 If you are looking for an extreme mountain biking experience, look no further than the Megavalanche bike race.
This race sees adventurous bikers hitting top speeds while going downhill in the French Alps.
2. Bobsleigh riding – one of the world's most popular extreme sports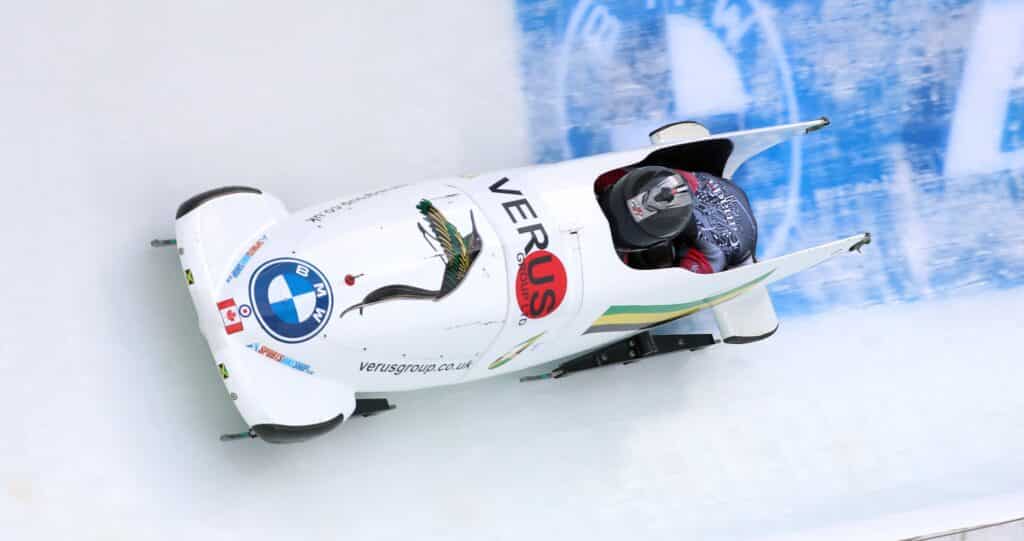 Bobsleighing is one of the most popular extreme sports in the world, and for a good reason.
This sport sees people sit in a bobsled while descending down a narrow track at terrifyingly fast speeds.
1. Ice Cross Karting – the ultimate extreme thrill-seeking activity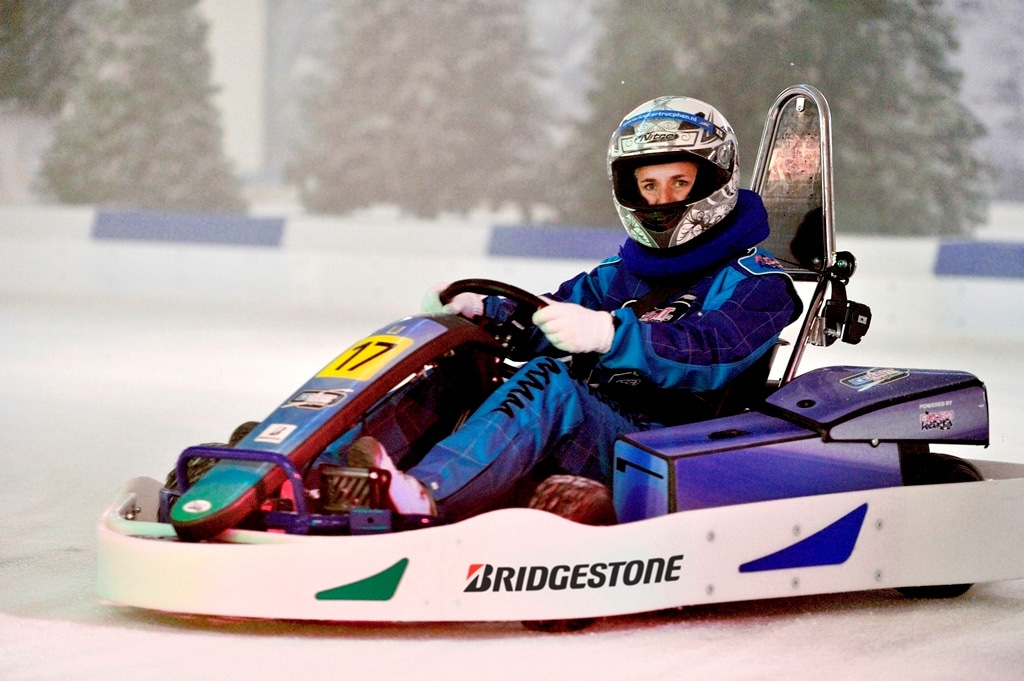 In first place on our list of top ten most extreme thrill-seeking activities on earth that will satisfy any true adrenaline junkie is ice cross karting.
This terrifying activity sees participants getting behind the wheel and taking on a challenging and exhilarating ice-driving circuit.
That concludes our article on the top ten most dangerous and exciting activities on earth that will satisfy any sensation seekers!
Are there any other great extreme adventures or adrenaline activities that you think deserve a place on our list?
Notable mentions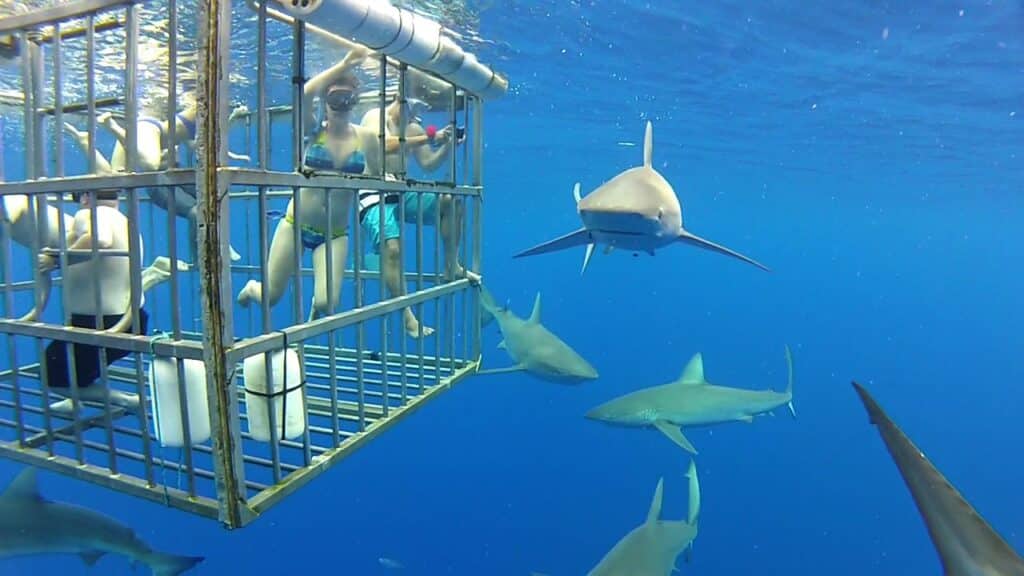 Shark diving: If you have always wanted to get up close and personal with an apex predator, then you will have your chance when you go cage diving with sharks. This provides you with the opportunity to see these creatures in incredibly close proximity.
Storm chasing: While most people usually tend to run or hide from storms, the activity of storm chasing requires you to do the opposite. In this activity, daring participants will seek to go into the eye of the storm of massive nature events such as tornadoes and superstorms to experience nature in all its true power and glory.
Canyoning: Canyoning, also known as gorge walking, incorporates swimming through rock pools, climbing over rocks, and sliding through narrow cracks. This activity is often accompanied by cliff jumping and abseiling to make it even more exciting.
FAQs about the most extreme thrill-seeking activities on earth
What is an adrenaline junkie?
An adrenaline junkie enjoys intense and thrilling activities that generate an adrenaline rush.
What is the most extreme thrill-seeking sport?
In our opinion, Ice Cross Karting is the most extreme thrill-seeking sport.
What activity gives the most adrenaline?
It depends on the person, really; for instance, those who find heights intimidating may get a greater adrenaline rush from facing their fears head-on as opposed to those who don't have a fear of heights.
Legal Disclaimer
We cover articles relating to many activities. Some of our articles showcase gaming and gambling as activities. While we do not take money for bets or own any gambling venues, we feel it is important that our readers know the risks of such venues or sites that we may mention in our articles. Gambling involves risk. Please only gamble with funds that you can comfortably afford to lose. See our legal disclaimer for more info.