When thinking of Irish alcohol, clear contenders jump from the page. But what about the lesser-known yet equally delicious beverages? These are the top 10 best Irish alcoholic drinks everyone needs to try.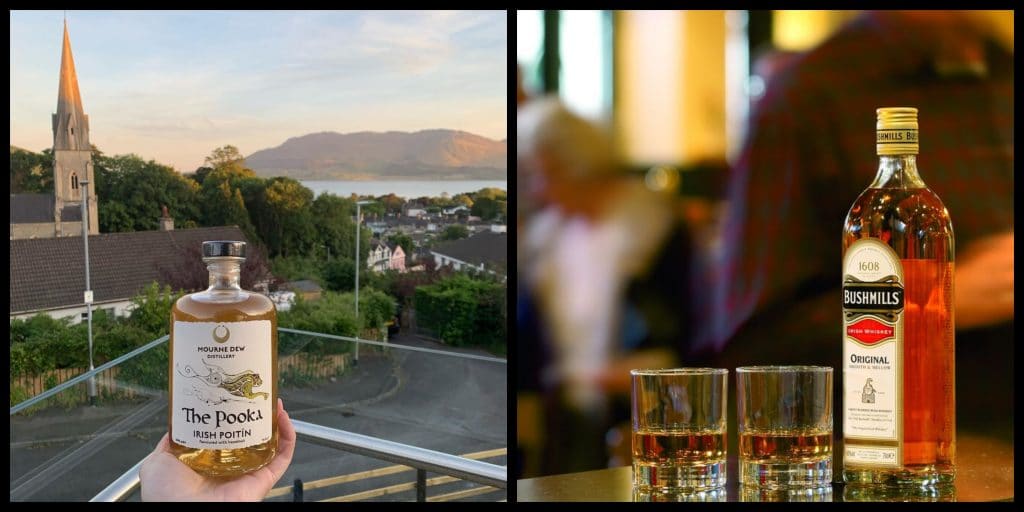 Ireland is known as the land of free-flowing drinks. It is a country characterized by its endless charms and characterful citizens, who, might I add, are considered to be a thirsty bunch.
Indeed, Ireland does have a hefty number of bars, with a strong emphasis on a social scene that revolves around pubs, clubs and entertainment venues.
With all that being said, it comes as no surprise that Ireland is home to many native drinks. While the usual suspects (such as Guinness) will get their deserved shout out, there are many that often go unappreciated.
These are the ten best Irish alcoholic drinks everyone needs to try. You can thank us later!
10. Baby Guinness – the ultimate Irish shot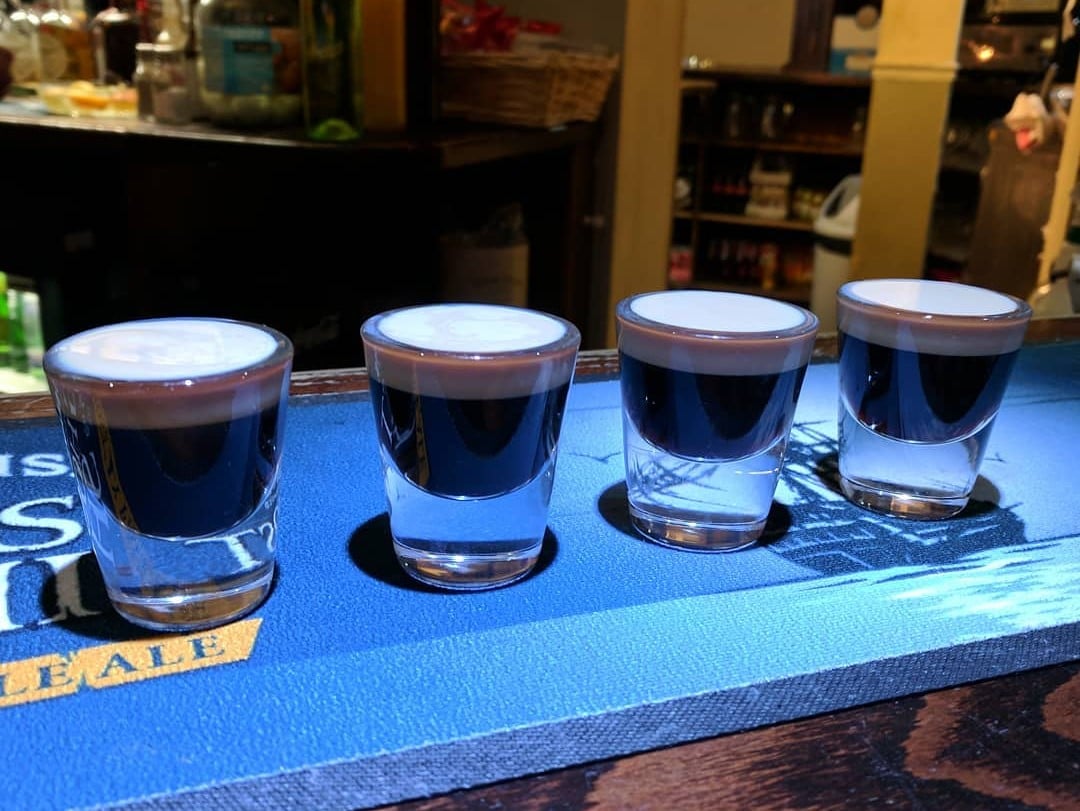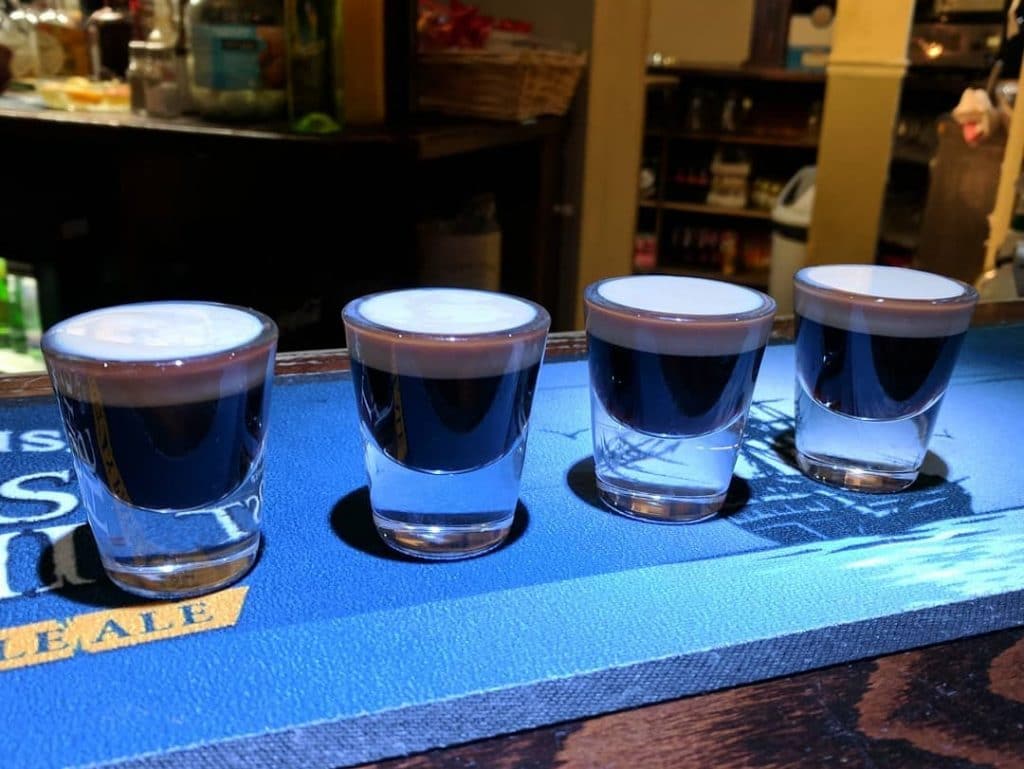 Served as a shot (a 30 ml serving intended to be consumed in one go), Baby Guinness is as Irish as they come.
Contrary to what the name implies, this is not simply a small serving of Guinness. Instead, this is a fusion of Kahlua topped with Bailey's Irish Cream, resembling that of the creamy pint itself.
9. Bushmills – whiskey from Ireland's oldest distillery
In operation since 1608, Bushmills is Ireland's oldest distillery. Producing six blends of perfect Irish whiskey including Red Bush, Original, Black Bush, 10 years, 16 years and 21 years, Bushmills is iconic on the Irish drinks scene.
We suggest you give Bushmills Original a try first and foremost, an award-winning complex blend of their triple-distilled malt whiskey and a lighter variation.
8. Murphys – Guinness's Cork rival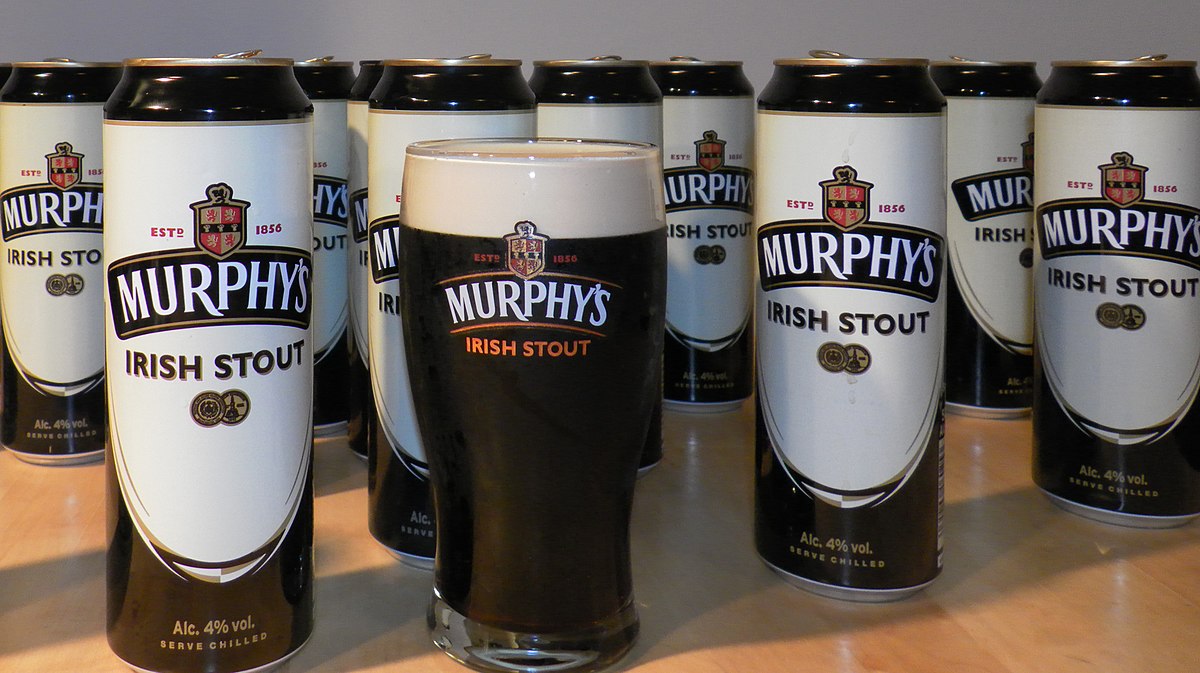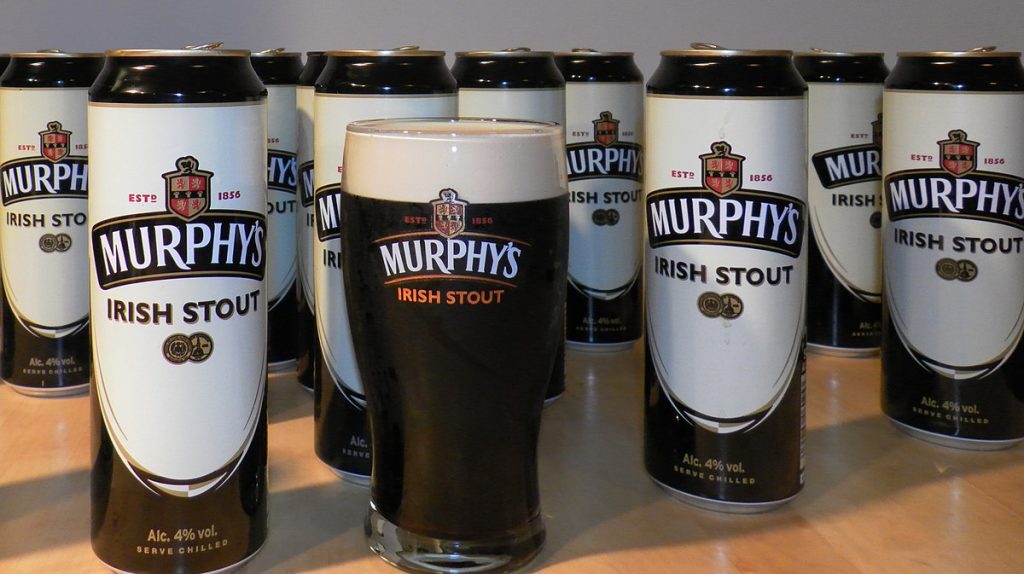 Guinness is synonymous with Ireland. But, have you ever heard of Murphys? Brewed in Cork, some say this stout is even better than the iconic Guinness itself.
Murphys is available in most local pubs, so switch it up and see which of these Irish alcoholic drinks floats your boat more so!
7. Dingle Gin – an Irish gin of world-class quality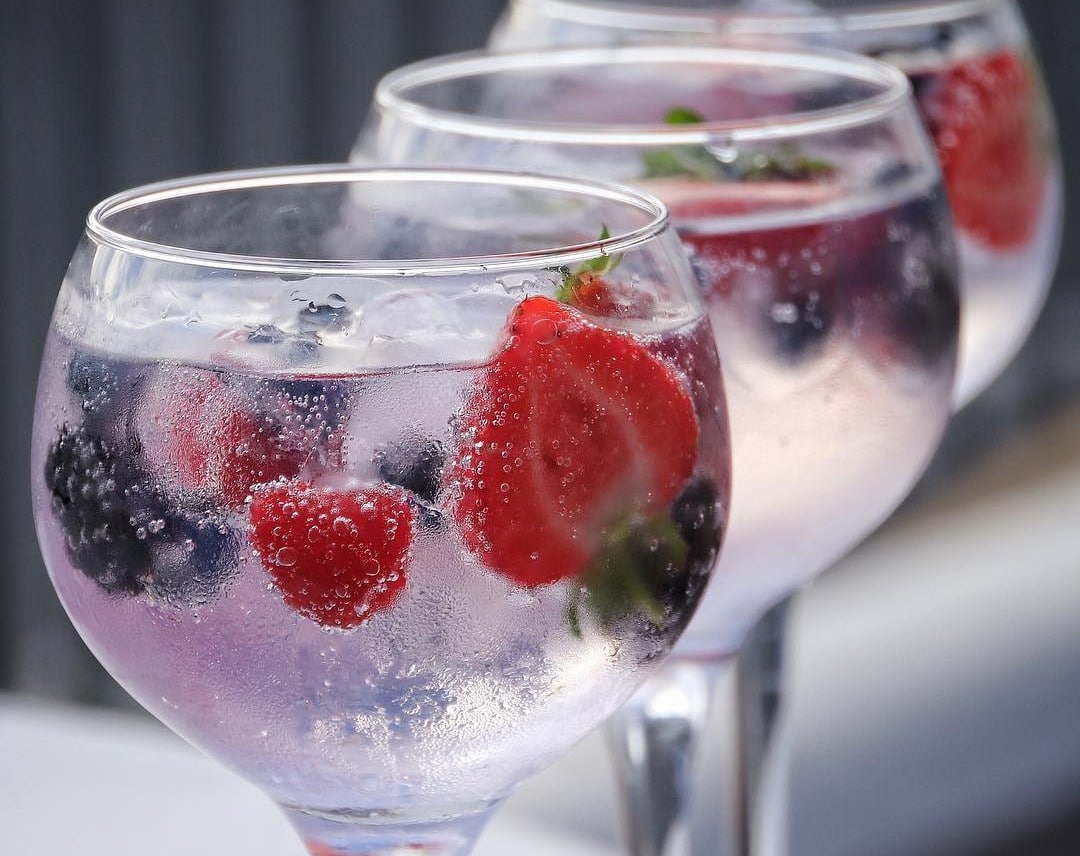 Born and bred in County Kerry on the west coast of Ireland is Dingle Gin. 
Designed using on native botanicals found in the distillery's neighbouring landscapes, Dingle Gin is a fusion of rowanberry, fuchsia, bog myrtle, hawthorn and heather.
6. Irish coffee – for a caffeine kick, Irish-style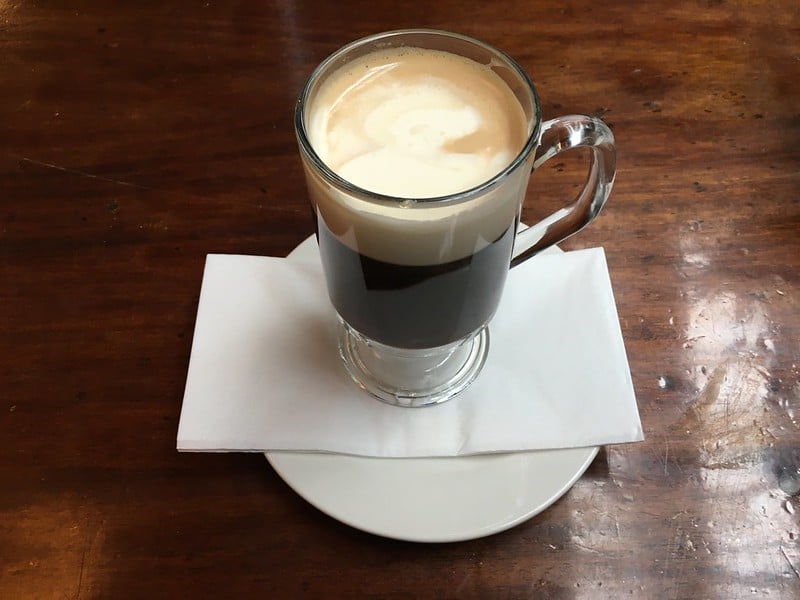 This world-famous beverage is, without a doubt, one of the Irish alcoholic drinks everyone needs to try.
Blending coffee, whiskey, sugar and cream, this Irish concoction is bound to give you a caffeine kick, Irish-style.
5. Poitin – also known as "Irish moonshine"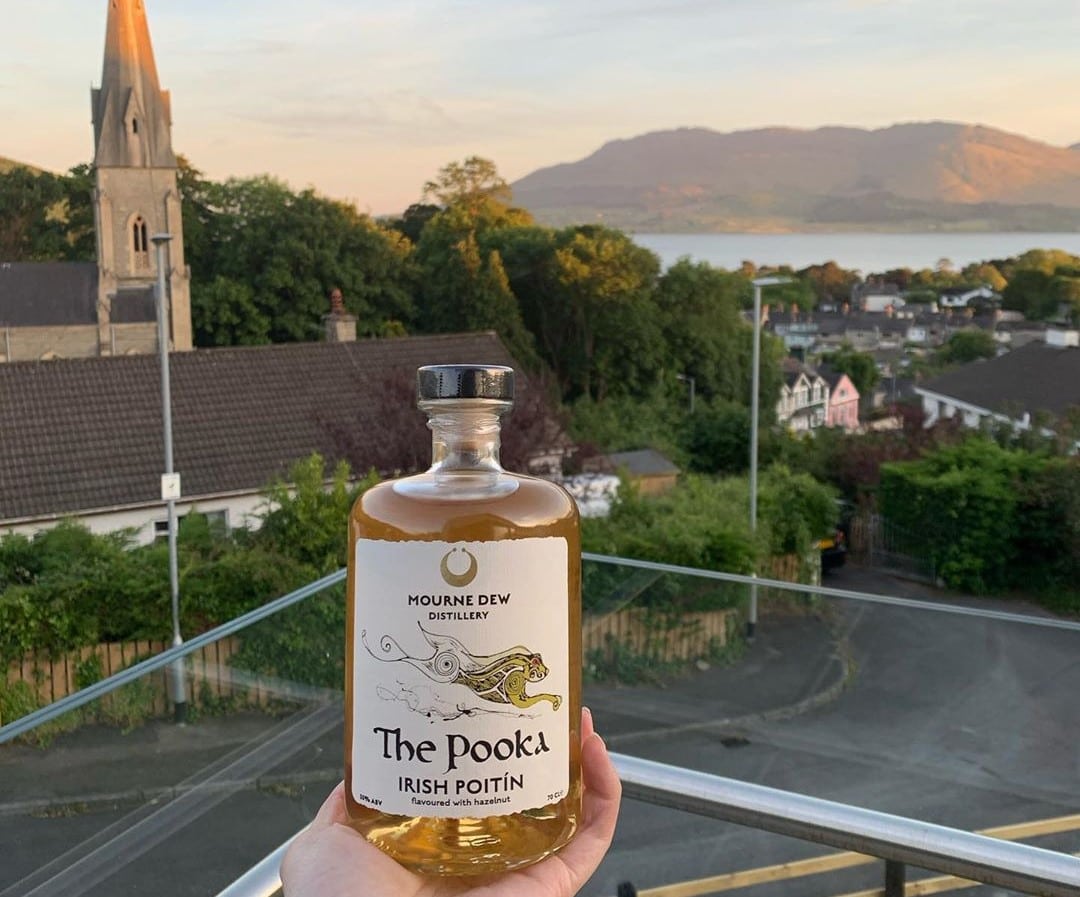 Poitin is an ancient Irish beverage that can be distilled to a whopping 90% ABV.
Consisting of cereals, grain, whey, sugar beet, molasses and potatoes, Poitin – also known as "Irish moonshine" – is a drink that should be enjoyed responsibly!
4. Jameson – Ireland's most famous whiskey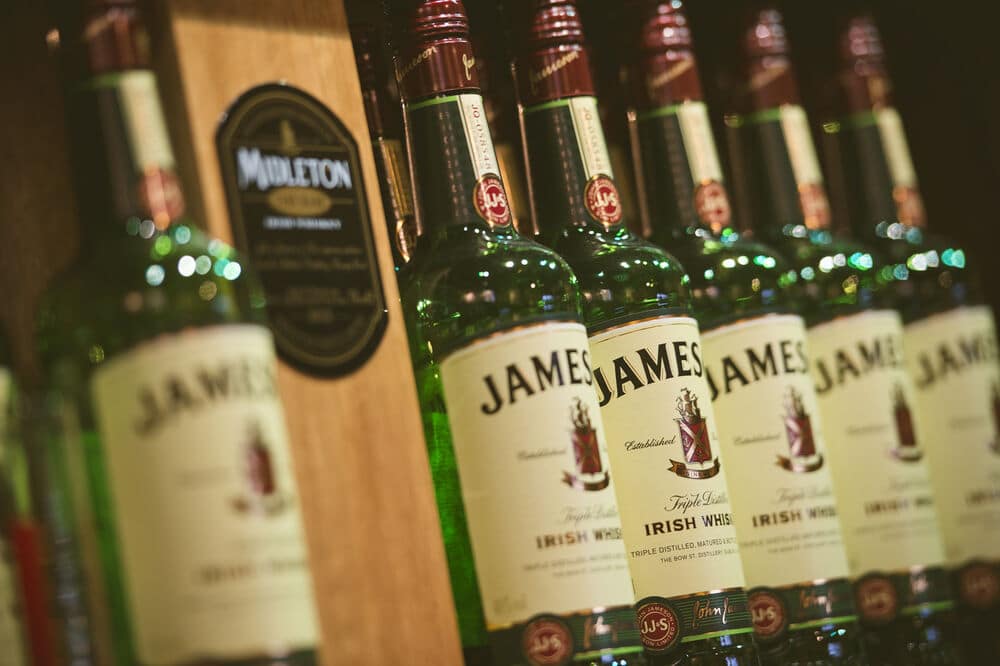 Jameson is an Irish beverage through-and-through, not to mention the Emerald Isle's most iconic whiskey. 
It is the best-selling Irish whiskey in the world, and people travel from all over the globe to celebrate in its production in Ireland. If you haven't already, this is one of the ultimate Irish alcoholic drinks you need to try.
3. Baileys – one of the best Irish alcoholic drinks
Irish cream liqueur offers indulgent flavours and textures evocative of a delicious dessert. 
Expect aromas of cream, cocoa, and Irish whiskey under a velvety, rich texture that is more moreish that one can dream of.
2. Magners – for a hot summer's day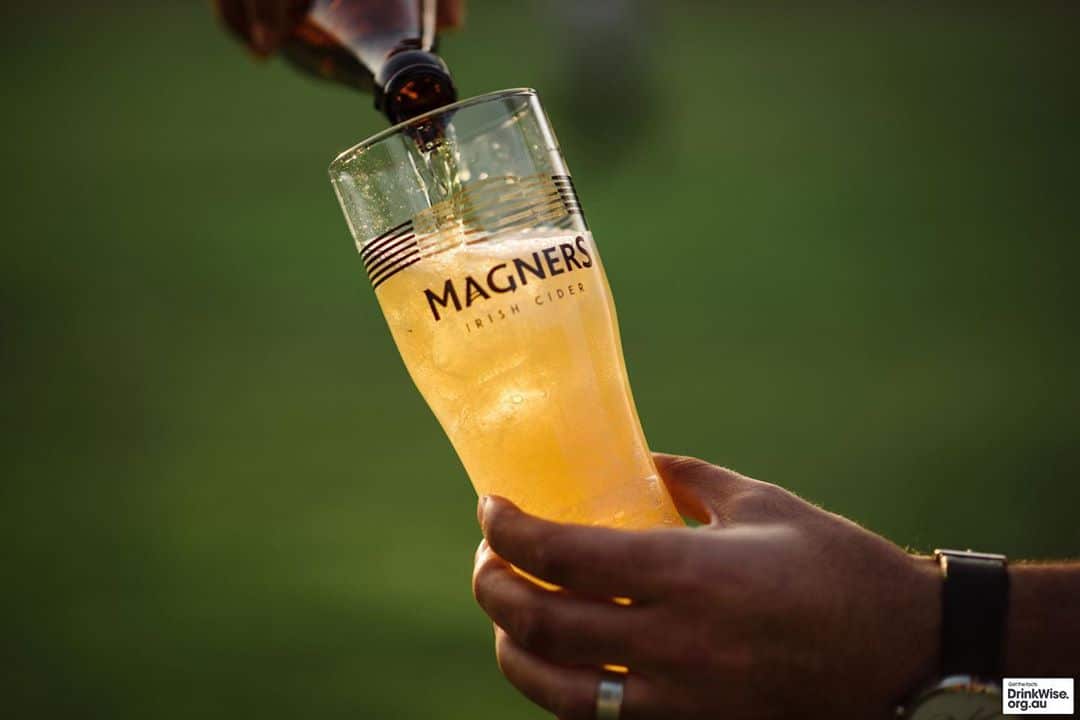 Magners is the quintessential Irish cider. Blended with 17 Apple Varieties, this fresh and crisp apple cider is best enjoyed over ice on a hot summer day in Ireland.
Without a doubt, this is one of the best Irish alcoholic drinks everyone needs to try if you haven't already had the pleasure.
1. Guinness – for Irish nationalism in a glass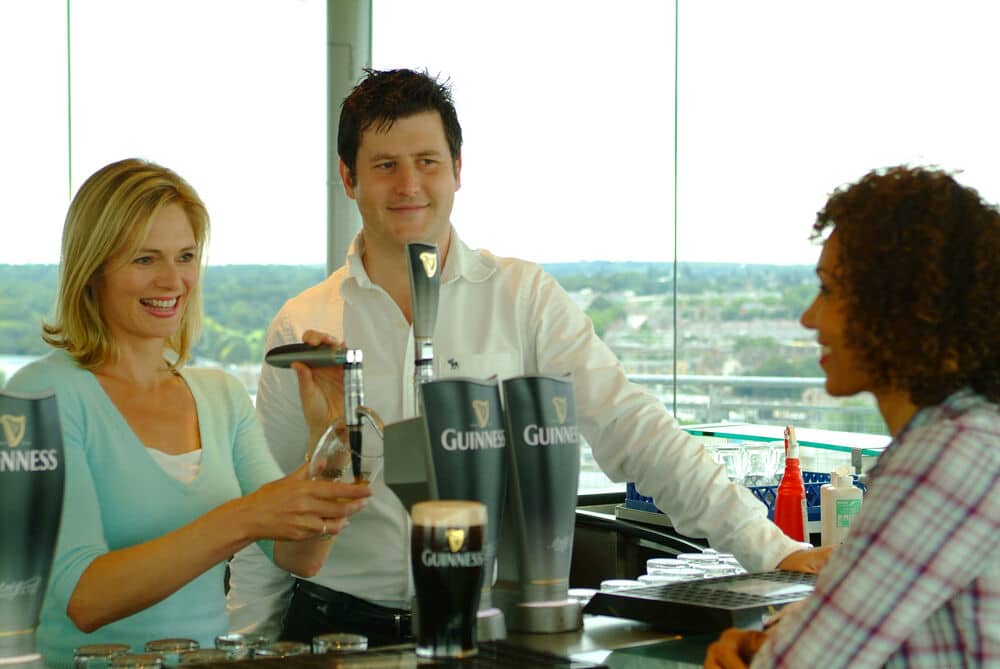 No list of Irish alcoholic drinks would be complete without including the king of stout: Guinness. Born in Dublin in 1759, Guinness has gone on to become one of the most iconic beverages in the world.
Considered somewhat of an Irish mascot, Guinness is now celebrated worldwide, and, if you have not yet tried this Irish alcoholic drink, now's the time.