Bled Castle ties in history, architecture and magnificent views just perfectly, and here are some essential tips for your visit.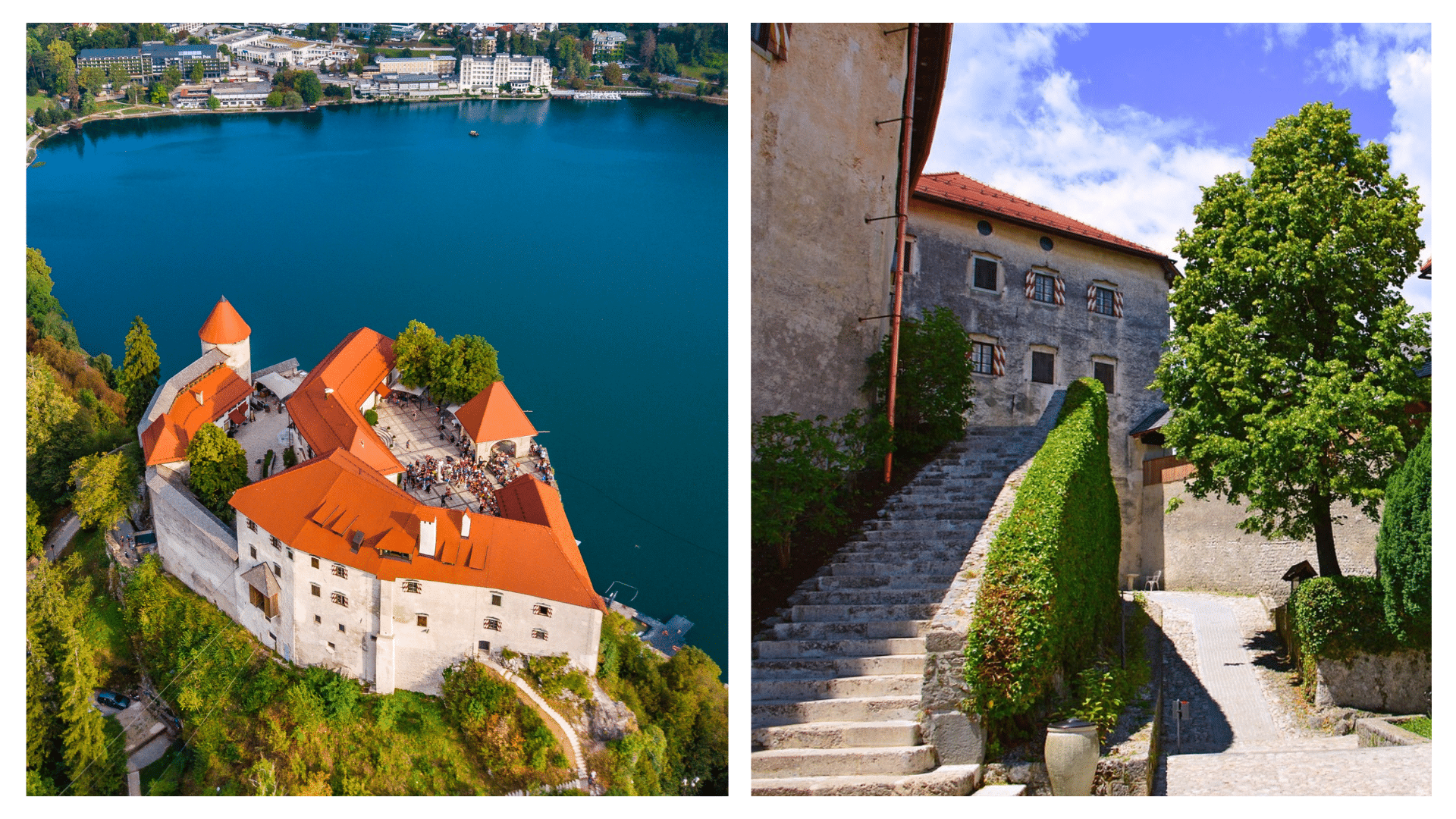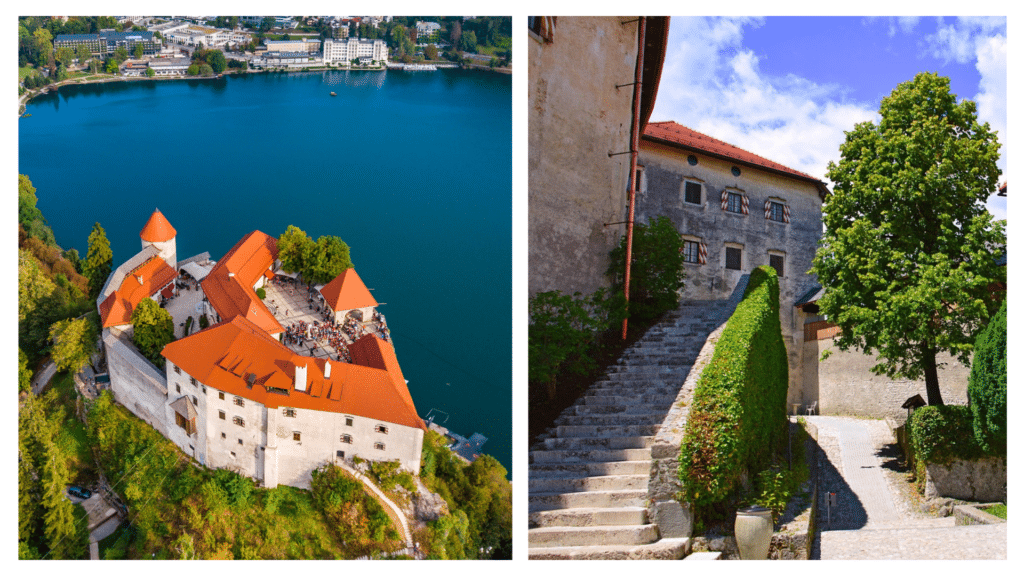 If you've ever seen pictures of Bled Castle, we are sure that they have captivated you, since it is one of the most beautiful attractions in Slovenia and Europe for that matter.
This dramatic landmark is one that everyone has on the top of their Europe travel bucket list for many reasons. Plus, despite it being a popular place to visit, it has not lost any of its charms.
So, before you pack your bags and jet off to Slovenia, let us first give you some insights into how to make your visit to Bled Castle memorable.
Bled Castle – a must-see attraction in Slovenia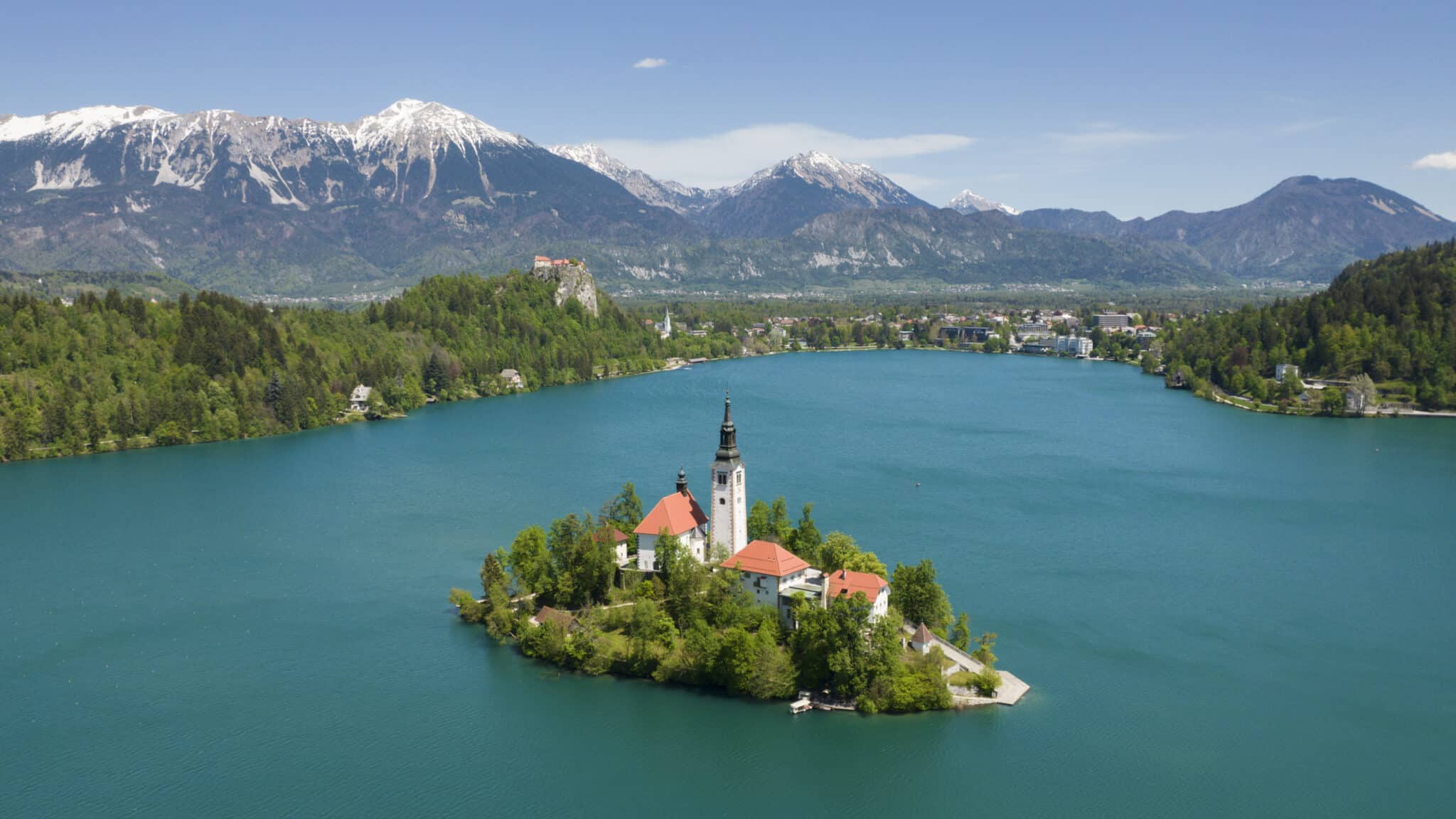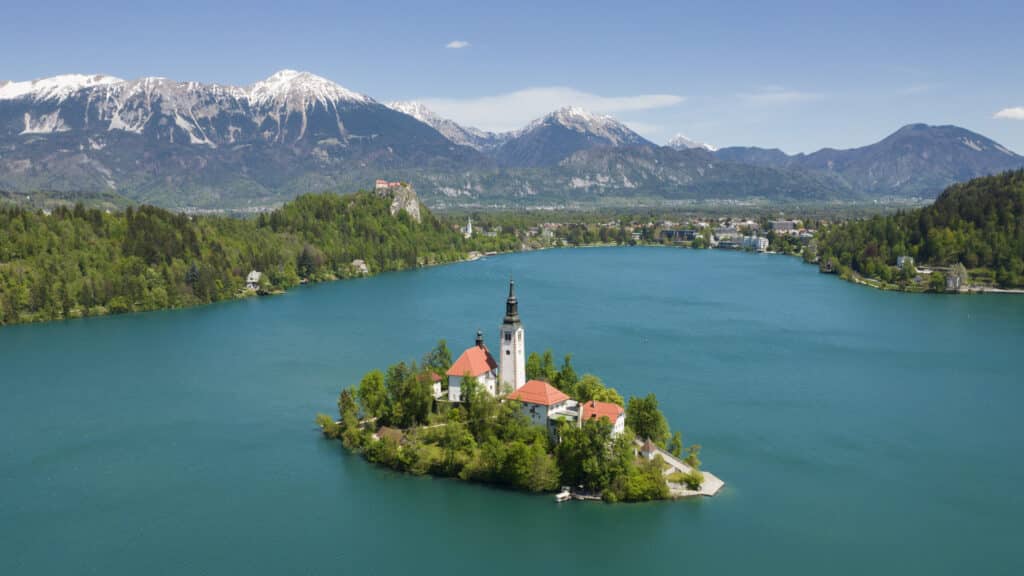 When visiting Slovenia, not many people miss out on a visit to Bled Castle, the oldest castle in Slovenia.
The castle is set within a picture postcard location on Bled Island, surrounded by turquoise blue water and dramatic mountains since Lake Bled sits at the foot of the Karawanks Mountain Range.
The medieval castle is perched on a cliff precipice that overlooks the stunning Lake below, and seeing it from all perspectives is a must when visiting the historical attraction.
In addition, when visiting the castle, there are plenty of incredible areas to explore, all of which tell their own story. As such, this is an absolute must for history and cultural enthusiasts.
Here, you can expect to see the oldest part of the castle, known as the Romanesque tower, and many Renaissance-style buildings scattered throughout the complex over two large courtyards.
Some of the other highlights of a visit here are the iconic drawbridge, which is placed over the moat, and the small Gothic chapel on the upper courtyard, which is filled with frescoes dating back to the 1700s.
Address: Grajska cesta 61, 4260 Bled, Slovenia
Things to know – helpful tips for your visit to Bled Castle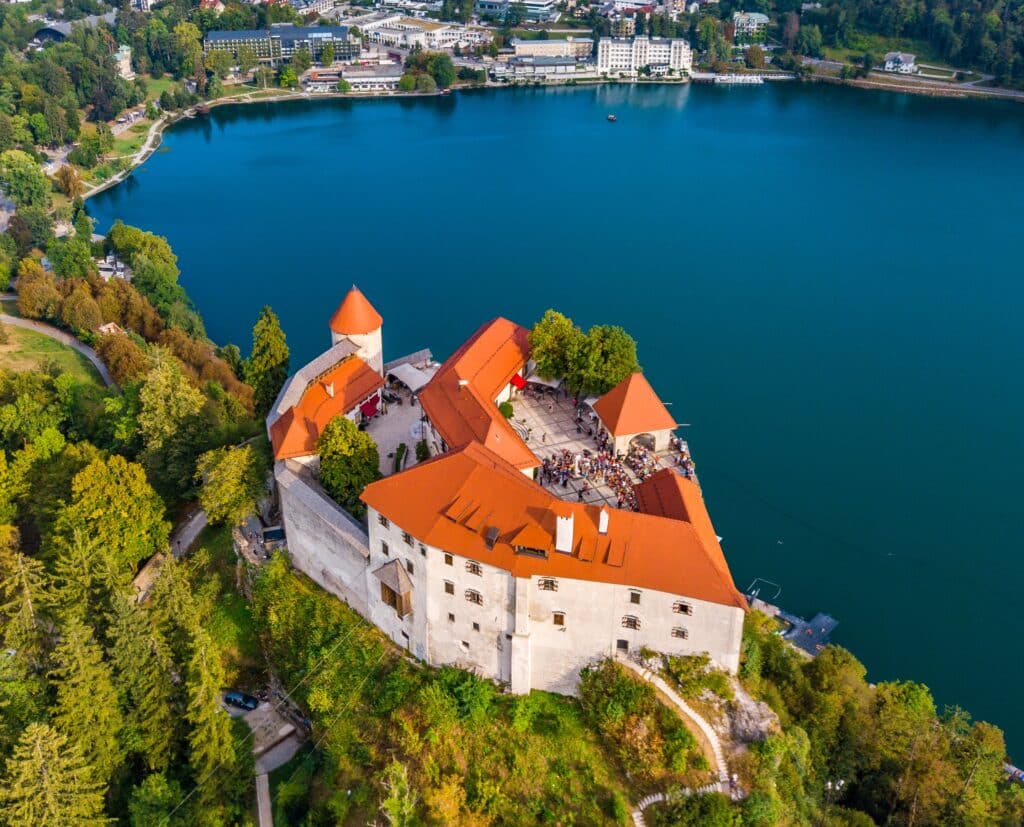 Bled Castle and Lake Bled are both incredible attractions in Slovenia. As such, there are a few things to know to enhance your experience of this glorious region.
From local foods to try to various activities, knowing what to do while visiting Bled is crucial to getting a well-rounded experience.
Main things to know about visiting Bled Castle:
Bled Castle is just 41 minutes from the Slovenian capital of Ljubljana – also a city you must experience.
The path surrounding Lake Bled makes for a great recreational activity. With it being paved and just 6 km (3.7 miles) in length, it is suitable for all levels. The various views of the Castle as you move around the lake are unbeatable, so take your time and camera.
Bled Castle has a 1,000-year-old history. When visiting, it is a great idea to join a tour or get an audio guide so you don't miss out on this incredible story.
Each year the castle has plenty of events suitable for all ages. If this interests you, always check to see what is on and plan your visit to coordinate. It will certainly enhance your experience!
Standard tickets cost between €6 and €15, with entrance fee discounts for families, groups and seniors. We advise getting your tickets in advance as it is a popular attraction and can get booked fast.
There are a few parking areas for Bled Castle, which are payable and start from €1 per hour. However, if you plan to park a little further out of town in, the castle can also be accessed easily on foot or by bike.
The castle, which is the oldest in Slovenia, sits at 130 metres (426 ft) above Lake Bled. It features a museum as well as Bled Castle Restaurant, where you can try some delicious regional dishes overlooking the lake. There is also wine tasting and a souvenir shop for tourists and locals alike to enjoy.
Bled is also known for its Bled Cake, and the best place to try this delicious cream cake is at the café of Hotel Park, which was the birthplace of the cake over 70 years ago.
Address: Cesta svobode 15, 4260 Bled, Slovenia
When to visit Bled Castle – the best times to take a trip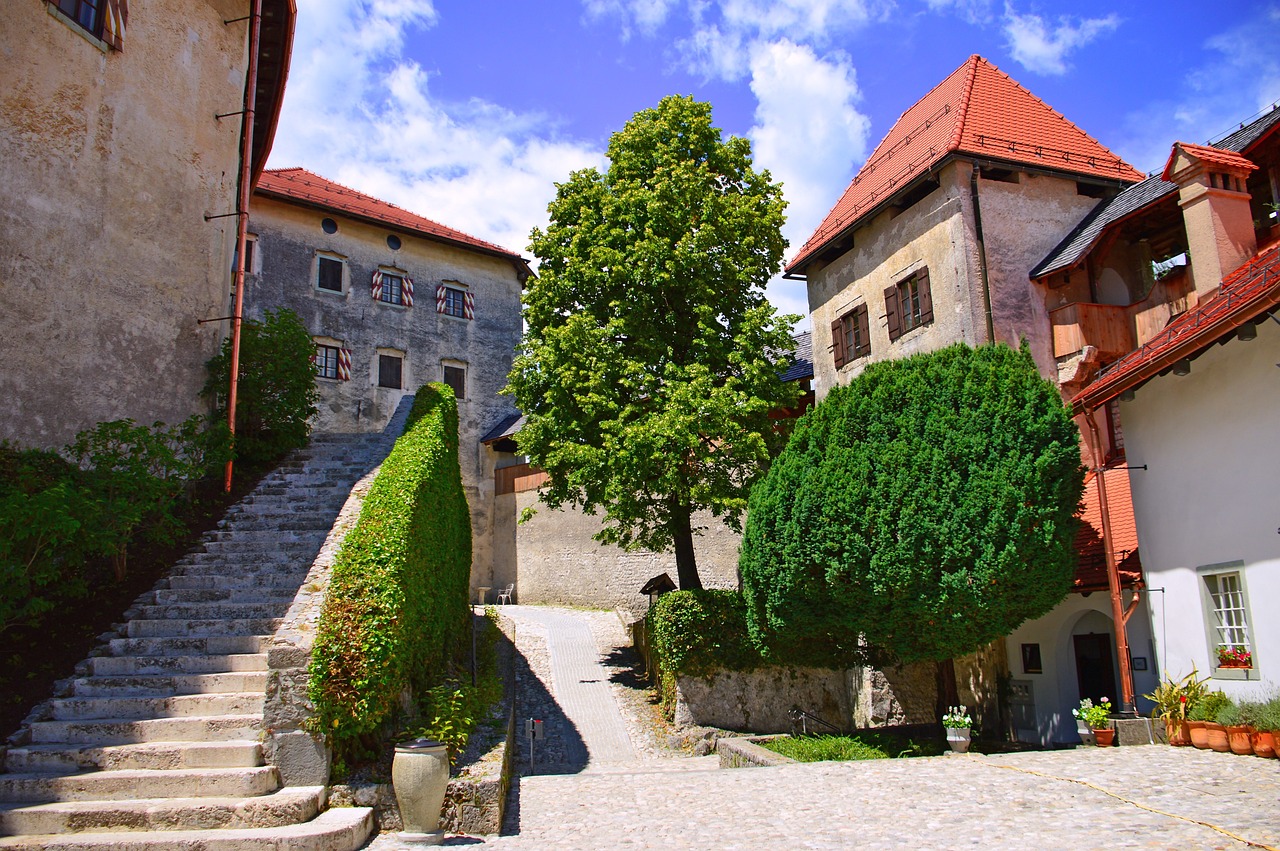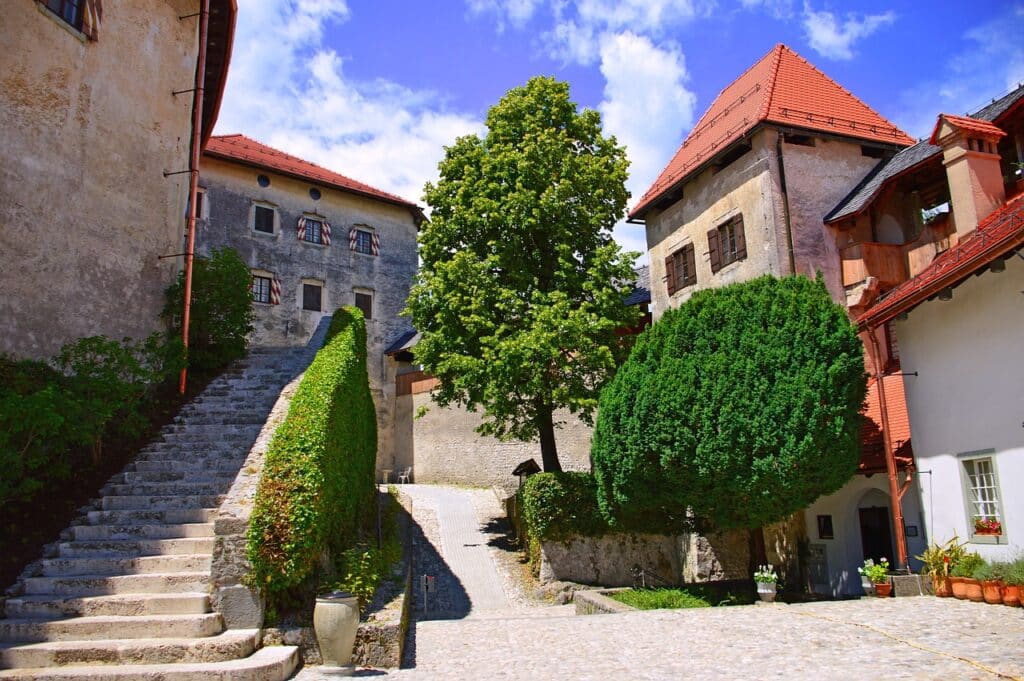 Planning your visit to Bled Castle is exciting, and knowing when to visit is essential for enjoying the experience.
Of course, the best time to visit is when the weather is clear, warm and inviting, such as May – September. However, one piece of advice to avoid crowds is to avoid the peak summer season and school holidays.
If you plan to visit during the peak season, try to visit in the morning to have some time to explore the castle and castle grounds away from the crowds.
While the summer provides excellent weather, autumn is also a fantastic time to visit Lake Bled and Bled Castle. At this time of year, the colours of the trees paired with the blue lake are out of this world.
Bled Castle is open all year, but it is worth knowing that Slovenia gets very cold and snowy in the winter months, so be prepared or wait until the warm weather kicks in before planning a trip.
For more, read our guide on why you should visit Lake Bled in winter.
Notable mentions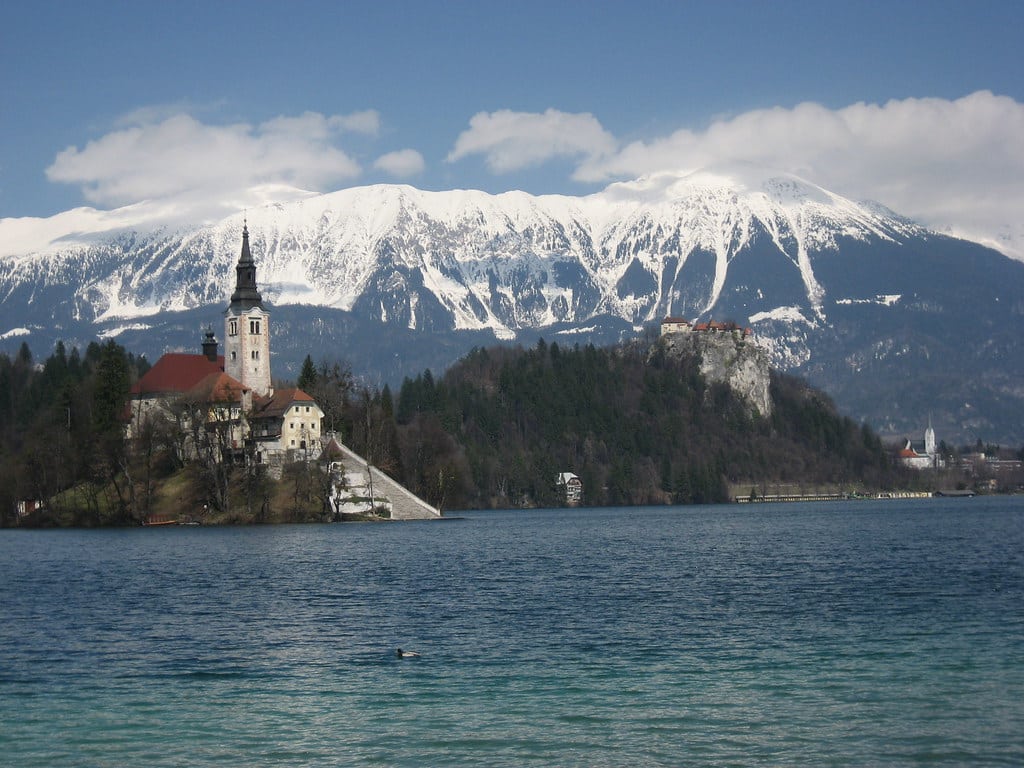 Wedding ceremonies: Bled Castle is a popular wedding venue, so if you are searching for a stunning location, this could be it.
Opening hours: The Castle opens at 8 am all year long but closes at 6 pm from November – March, 8 pm from April – June and September – October, and 9 pm from June – September.
Church of the Assumption: Don't miss the island church in the middle of Lake Bled, called the Church of the Mother of God On The Lake, or Church of the Assumption; it is a stunning landmark and photo opportunity.
Kayaking and boat hire: These are very popular activities on Lake Bled. They give you some great views of Church Island and Bled Castle, so consider this if the weather allows.
Triglav National Park: Located 6 km (3.7 miles) from Lake Bled, Triglav National Park is a must-visit national treasure in the area.
Your questions answered about Bled Castle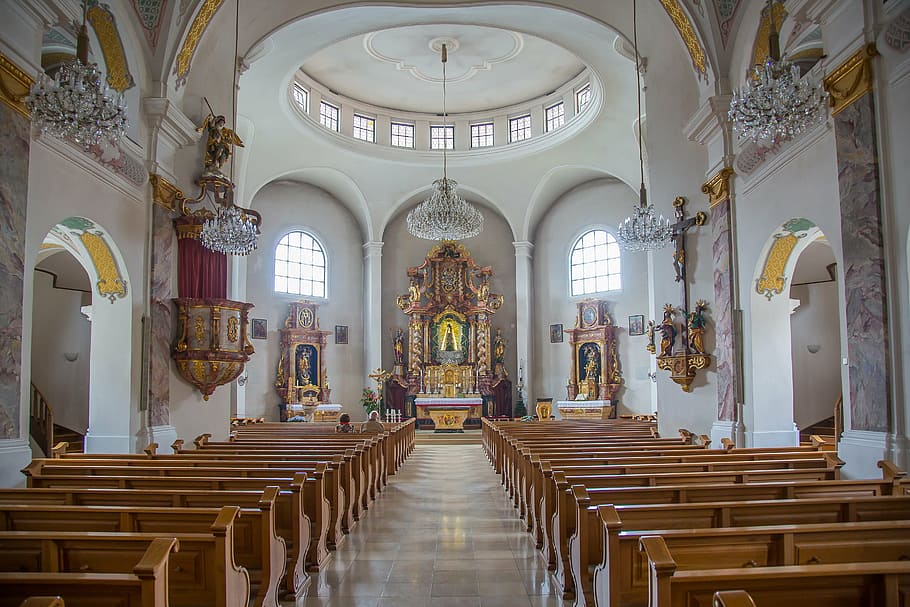 Is the castle in Bled worth it?
Yes, the Castle has over 300,000 visitors every year for a reason. It is a stunning castle in an idyllic location that is well worth visiting.
What is inside Bled Castle?
Inside the castle is a tower gallery with exhibitions, a wine cellar, courtyards, a historical castle museum, a restaurant, a gift shop for souvenirs, a castle chapel and Renaissance-style buildings.
How long does it take to hike Bled Castle?
It takes around 15-20 minutes from the lakeshore to reach the top, considering it is steep but doable.
Lake Bled and Bled Castle are true gems in Europe, which, if you haven't yet feasted your eyes on – you must! Get this beautiful place on your European Bucket List now.