The European hotspot is home to some of the best spots for golfing – here are the best golf courses in Spain, ranked.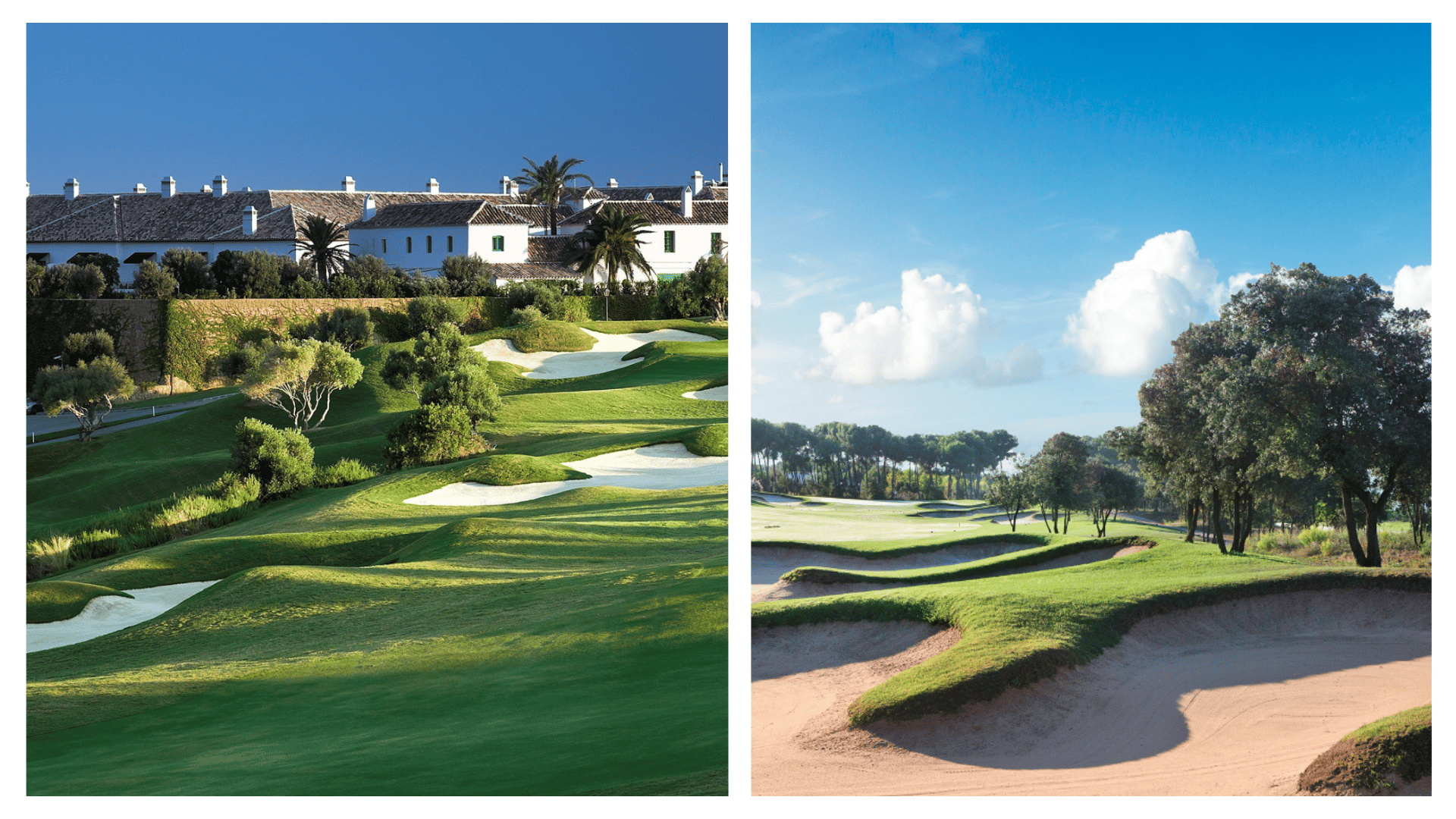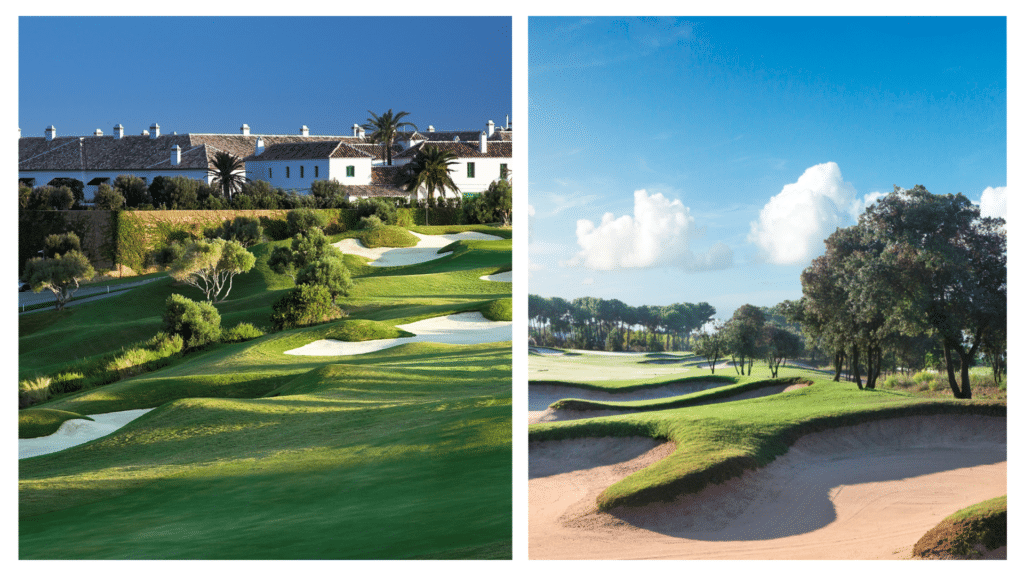 With stunning views and landscapes, great weather, and a welcoming atmosphere, Spain attracts plenty of tourists for various reasons, especially when it comes to golf travel.
With some of Europe's finest golf courses to choose from, a golf break in Spain is one of the best experiences you can have, but it doesn't stop there.
Golf experts regard Spain as one of the most popular golfing destinations, and if you have it on your list, then here are the ten best golf courses in Spain to consider.
10. Valle Romano Golf Course – a favourite on the south coast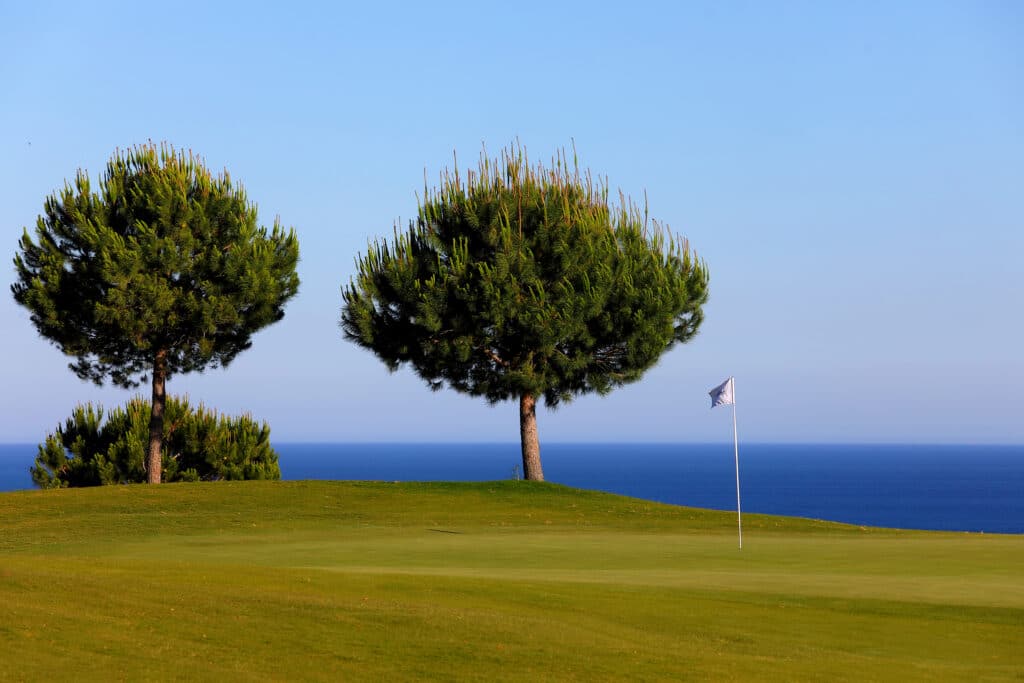 This championship standard golf course is a firm favourite among those seeking one of the best golf courses in Spain. It is surrounded by a stunning coastline, a few minutes from Estepona and is well known for its excellent cuisine, which is ideal to try in between golfing.
Address: Valle Romano Golf & Resort, C. Villa Borghese, 1, 29680 Estepona, Málaga
9. Parador El Salar – set amidst a stunning nature reserve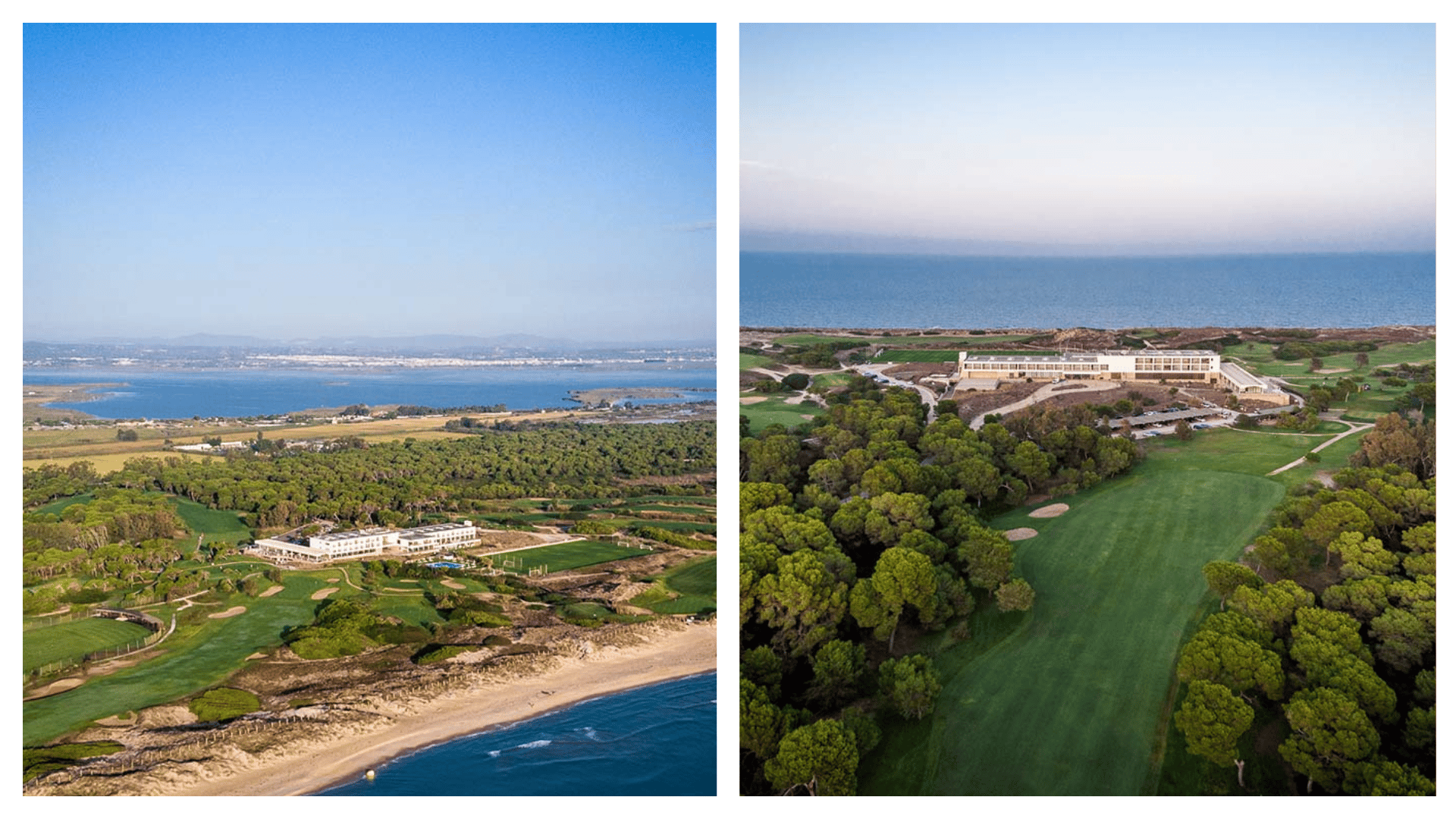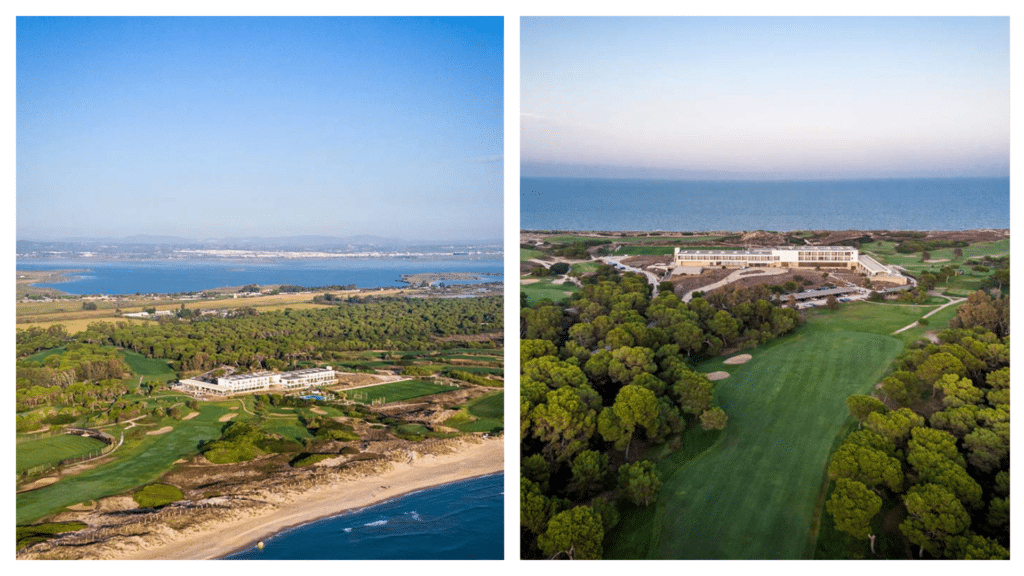 Located just south of Valencia, hugging the coastline, you will find Parador El Saler, one of this region's best-known golf courses with wide fairways.
This is for you for a golfing experience that incorporates fantastic nature, including woodland, ocean and an entire nature reserve, but is also built to test your skills.
Address: 46012 Valencia, Costa Blanca
8. Golf Torrequebrada – set in the heart of the Costa del Sol
Golf experts consider this one of the best golf courses in Spain, set in the heart of the majestic Costa del Sol. This is where avid golfers return repeatedly, but it suits those of all abilities. The course, which Jose Gancedo designed, is one of his true masterpieces.
Address: C. Club de Golf, 1, 29630 Benalmádena, Málaga
7. Golf Santander – a true masterpiece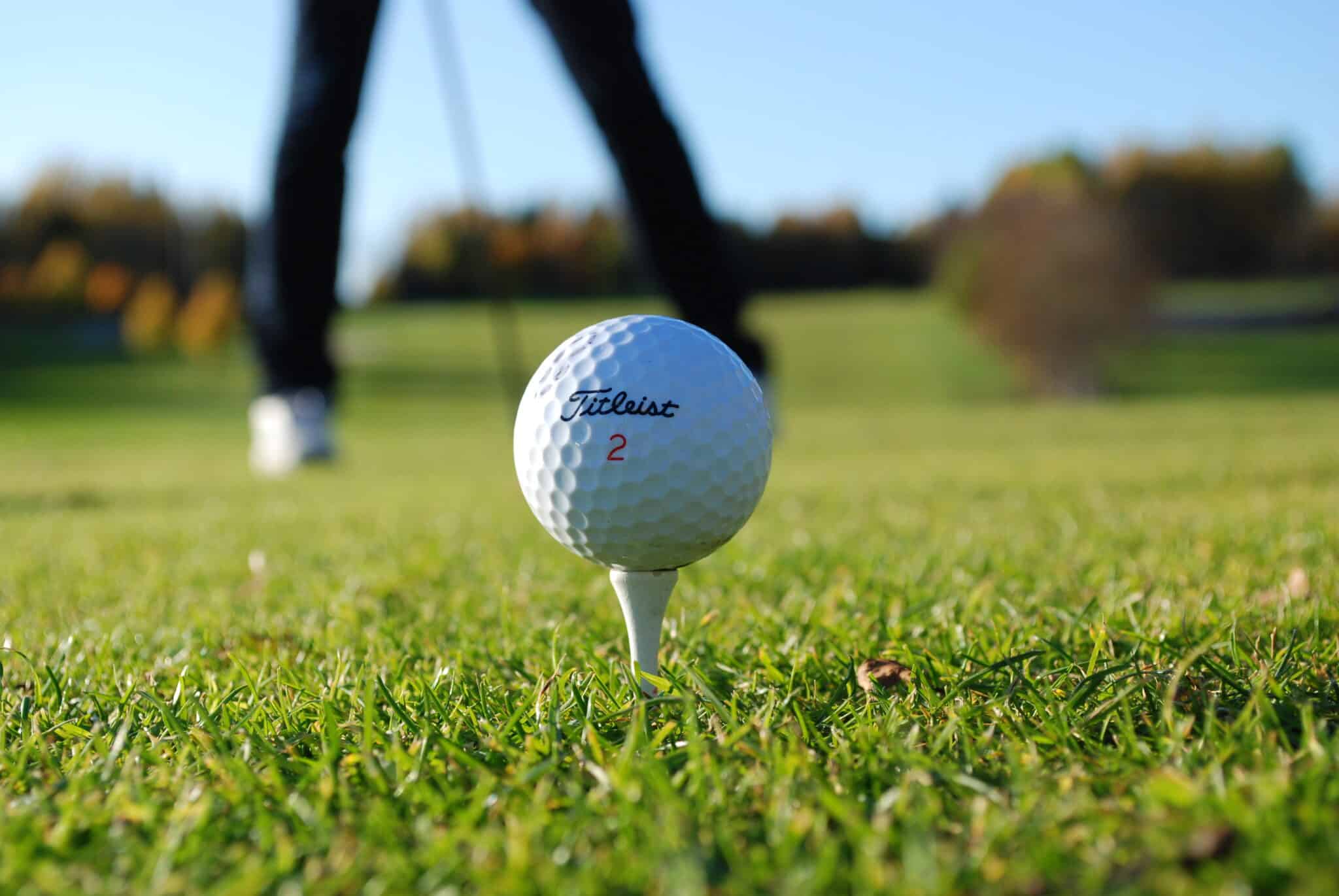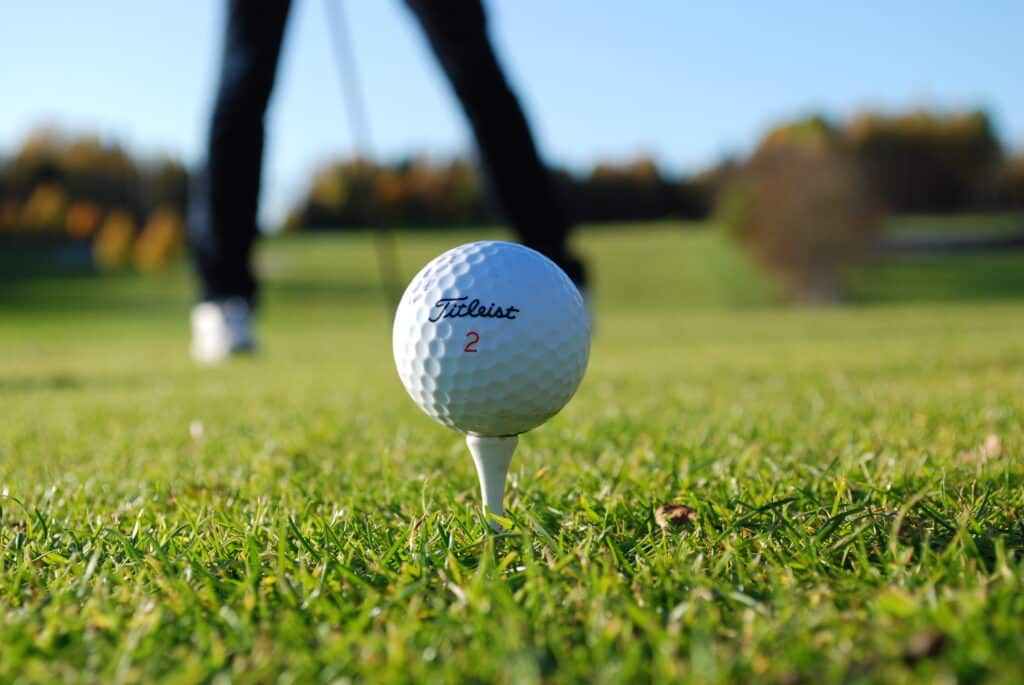 With a fantastic location just ten minutes from Spain's capital city, Madrid, Golf Santander is one of the country's unique courses simply because it is built on a reclaimed landfill, making it a real golfing masterpiece.
Address: Avenida de Ciudad de Santander, s/n Acceso C, 28660 Boadilla del Monte, Madrid
6. La Reserva Golf Club – one of the youngest in Spain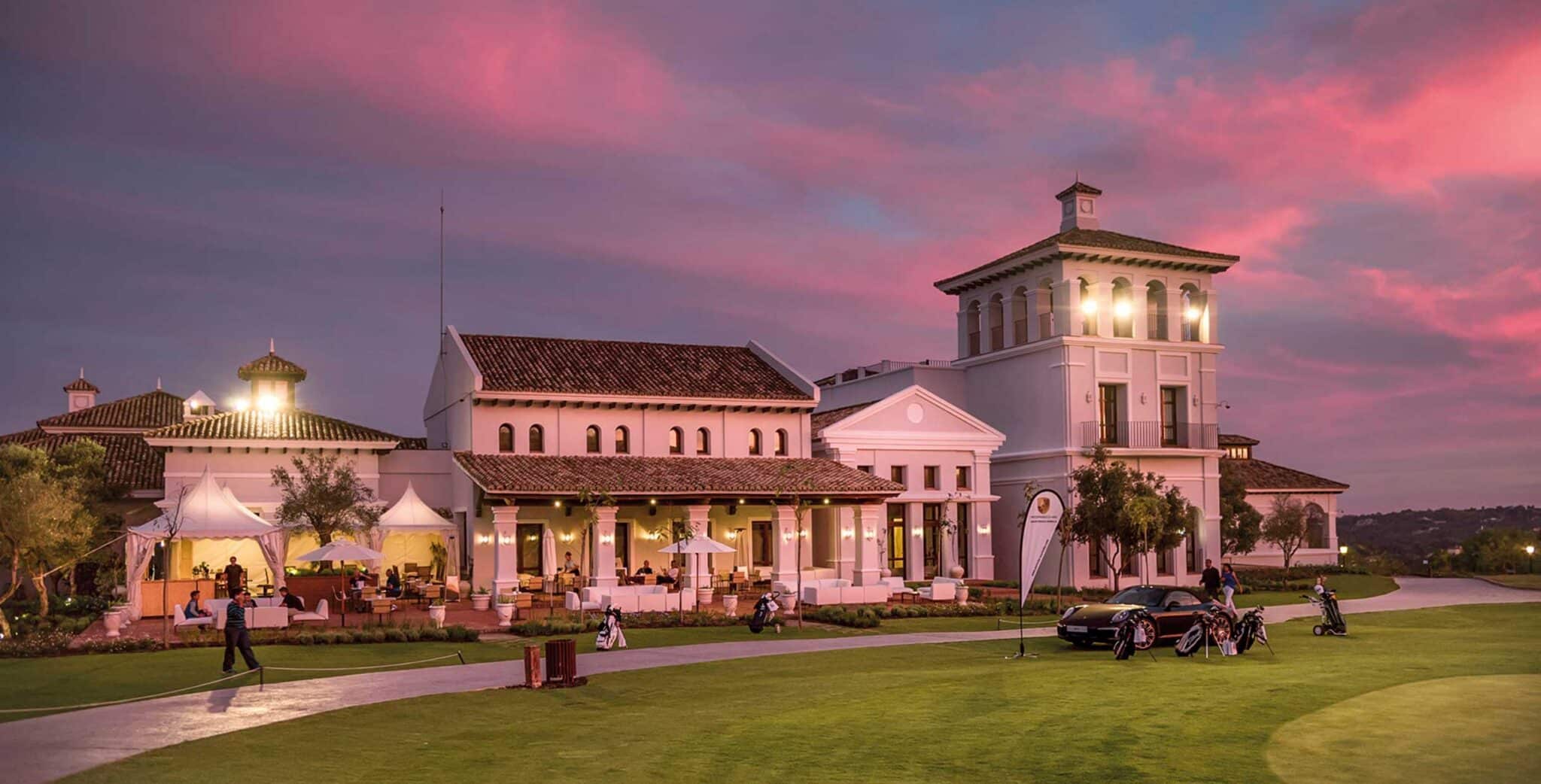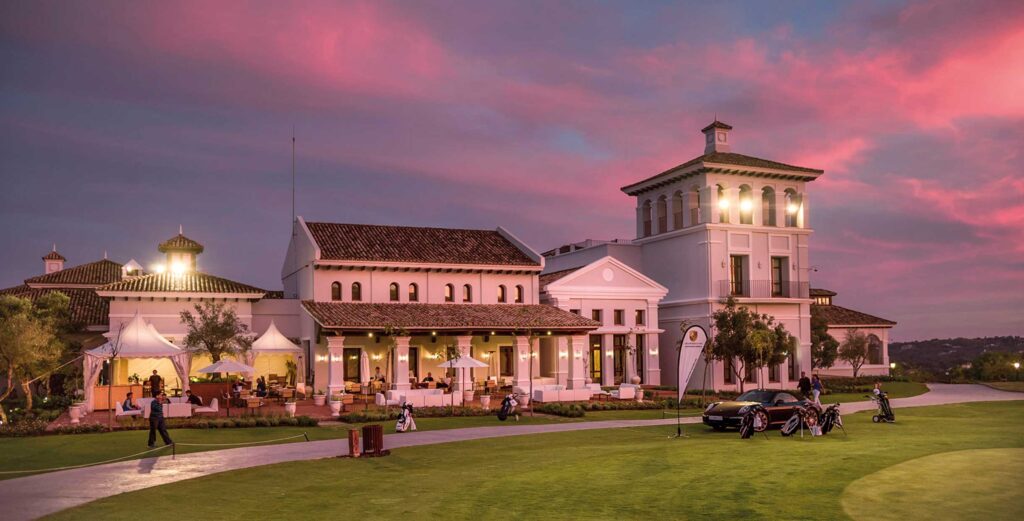 Located in the beautiful region of Sotogrande, Cadiz, this is one of the youngest but renowned courses in the country, and it has made an excellent name since its opening in 2003. With undeniable scenery and clever design, this is no wonder a favourite for a golf break.
Address: Av/ La Reserva, s/n, 11310 Sotogrande, Cádiz
5. Golf Son Gual – one of the newest courses in Majorca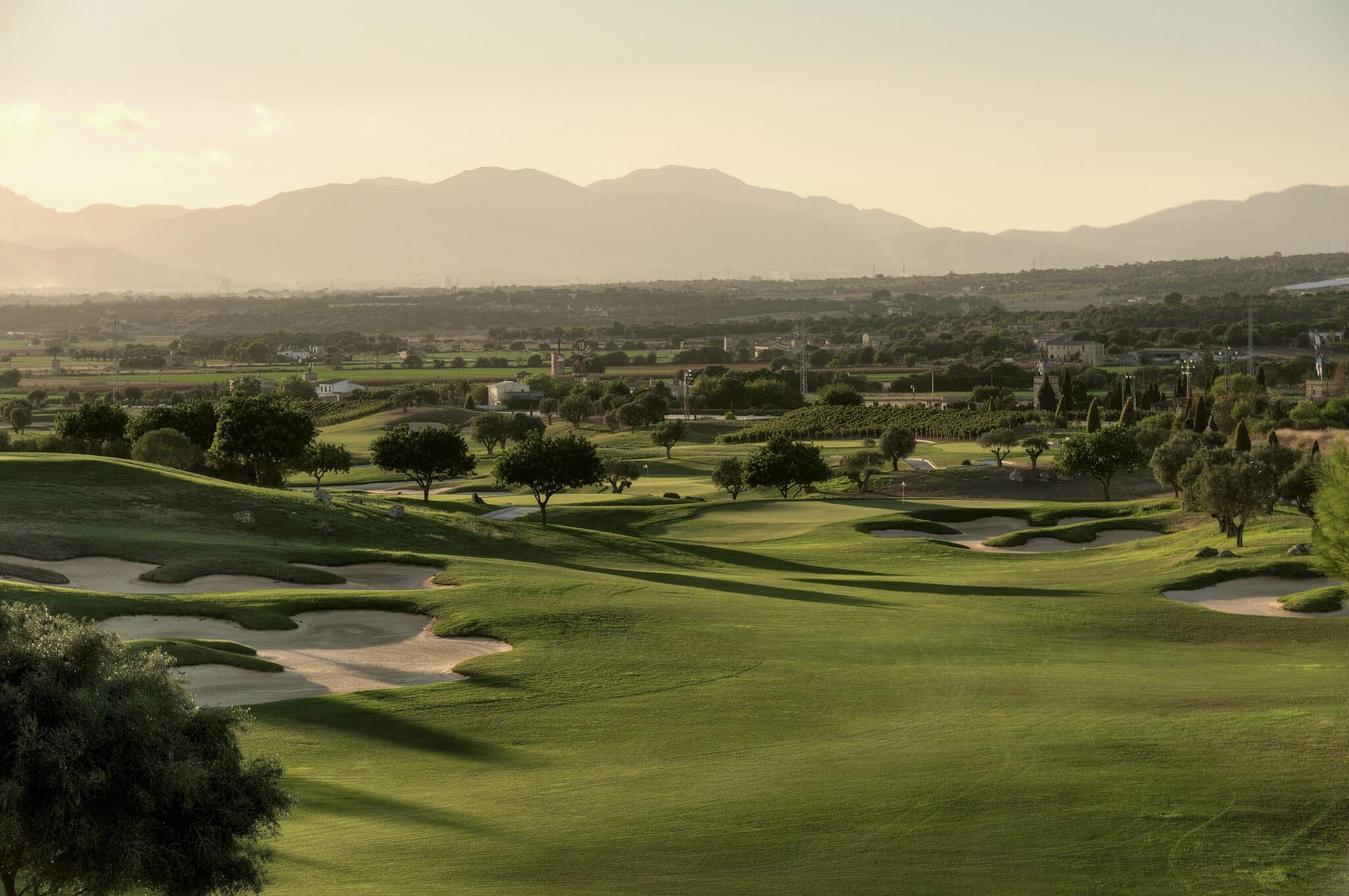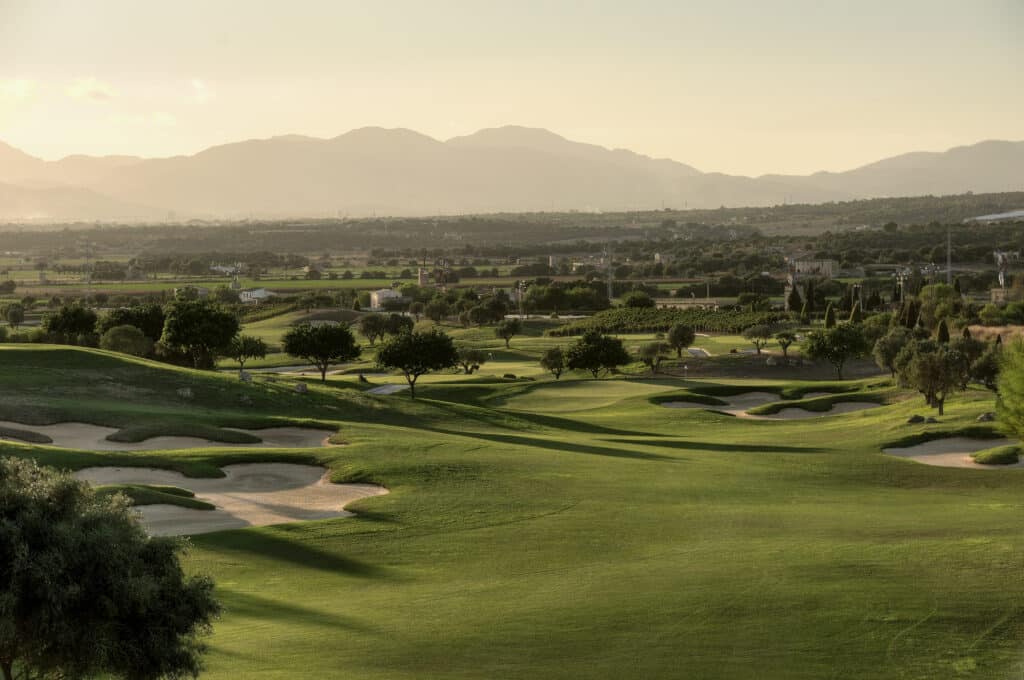 With stunning ocean views and a fantastic layout, this golf course, one of the most recent in Majorca, is one of the top courses in Europe for many reasons. This desirable golf course in Spain is a hot spot for golfers visiting Majorca.
Address: Ma 15 – Palma – Manacor, Km 11,5, 07199 Palma, Balearic Islands
4. Finca Cortesin Golf Club – one of the most extensive courses in Spain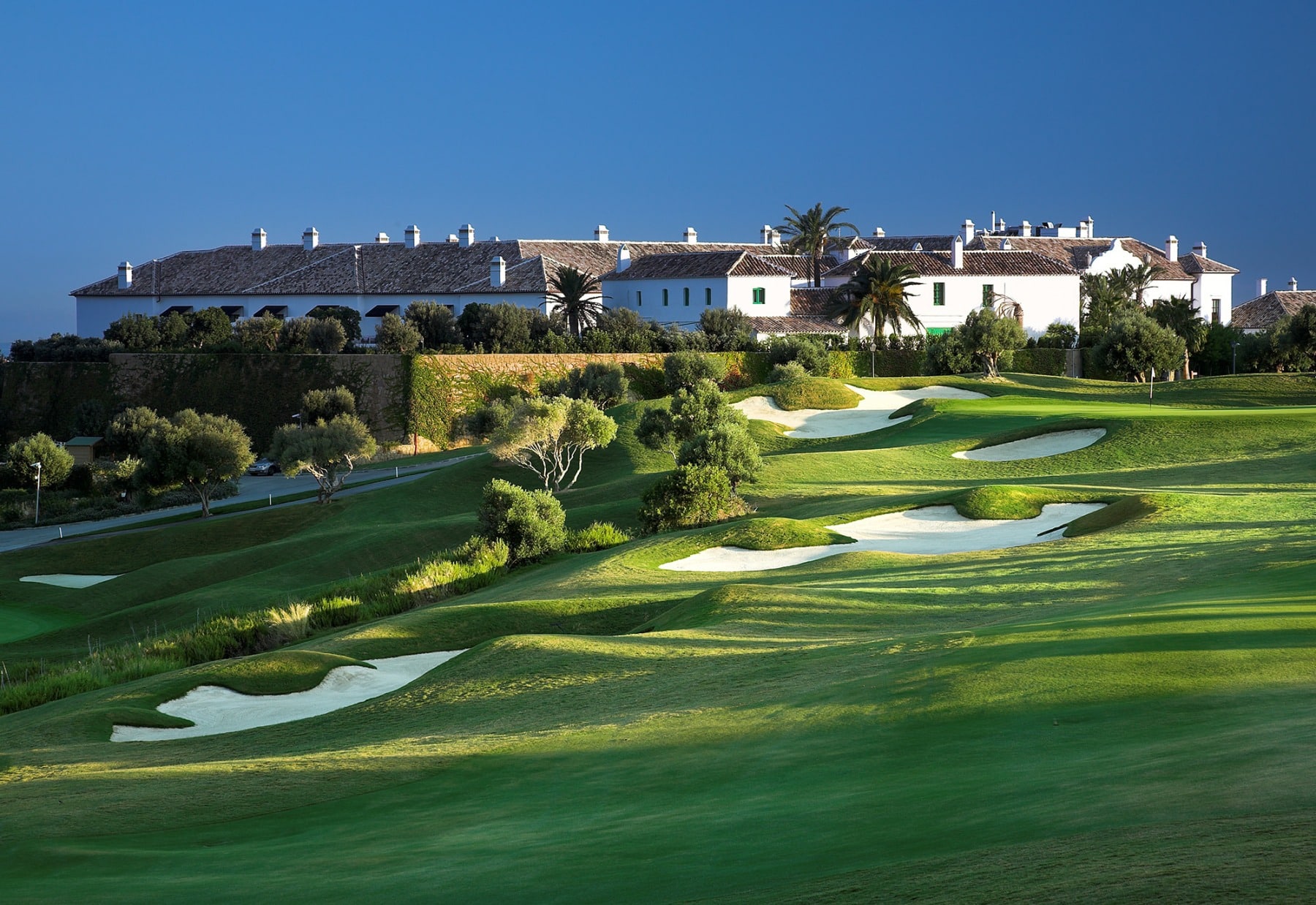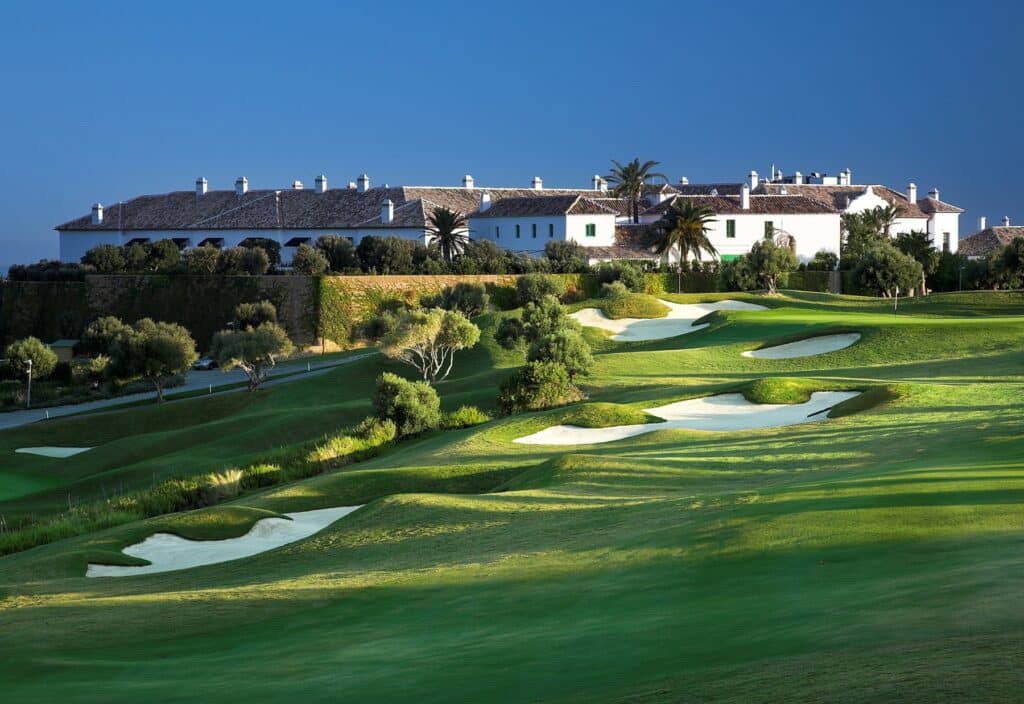 As one of Europe's leading courses, which has hosted the Volvo World Matchplay three times, Finca Cortesin on the Costa del Sol is one to watch out for when looking for a challenge.
As one of the most extensive golf courses in the country, this one is ideal for golfers of all skill levels. It was designed by architect Greg Norman.
Address: Club de Golf Finca Cortesin, Ctra. Casares s/n, km. 2, 29690 Casares, Málaga
3. Real Club de Golf El Prat Barcelona – rich in tradition and history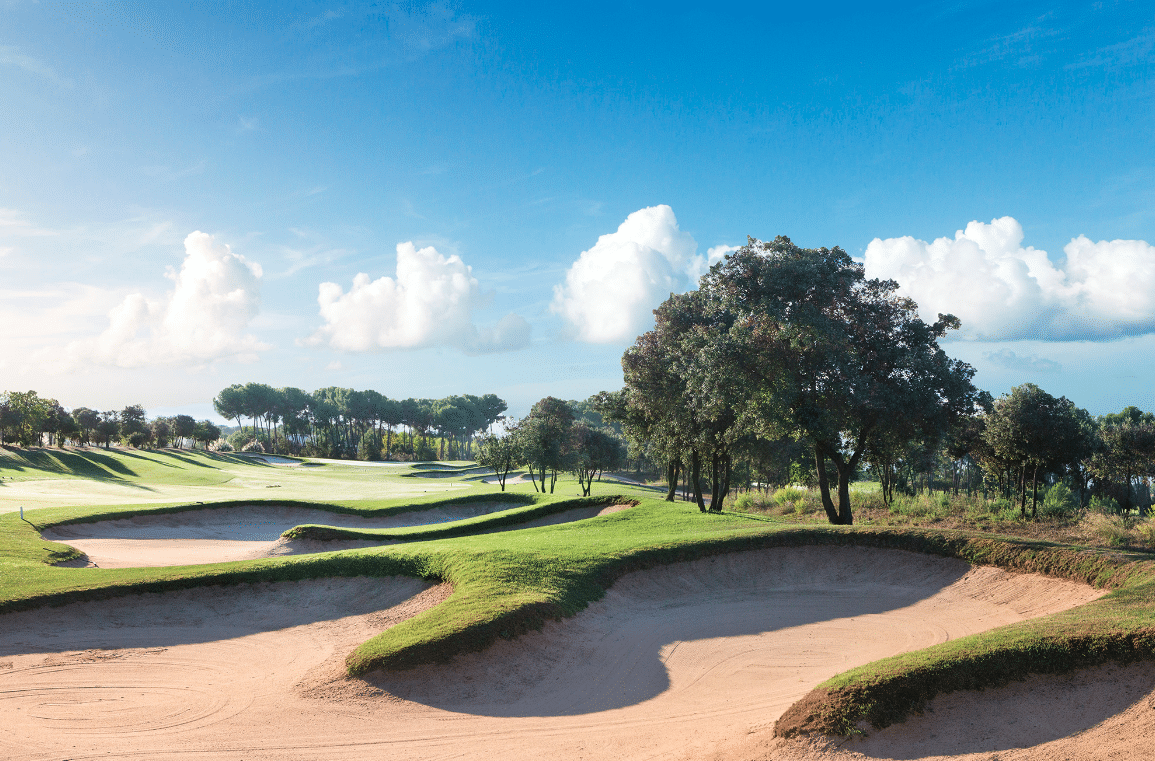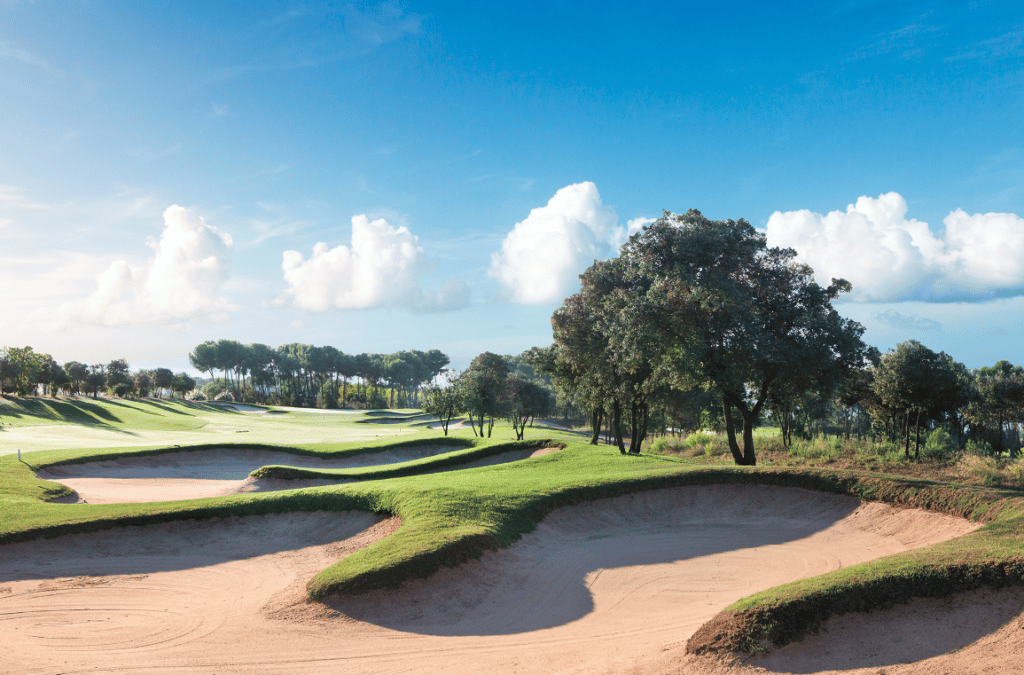 This championship course is far from the Costa del Sol but rich in tradition and history since it has been a consistent host of the Spanish Open throughout the 90s. This is one of the best golf courses in Spain if you want to enjoy a genuine Spanish golfing experience.
Address: Plans de Bonvilar, 17, 08227 Terrassa, Barcelona
2. PGA Catalunya – an unmissable championship course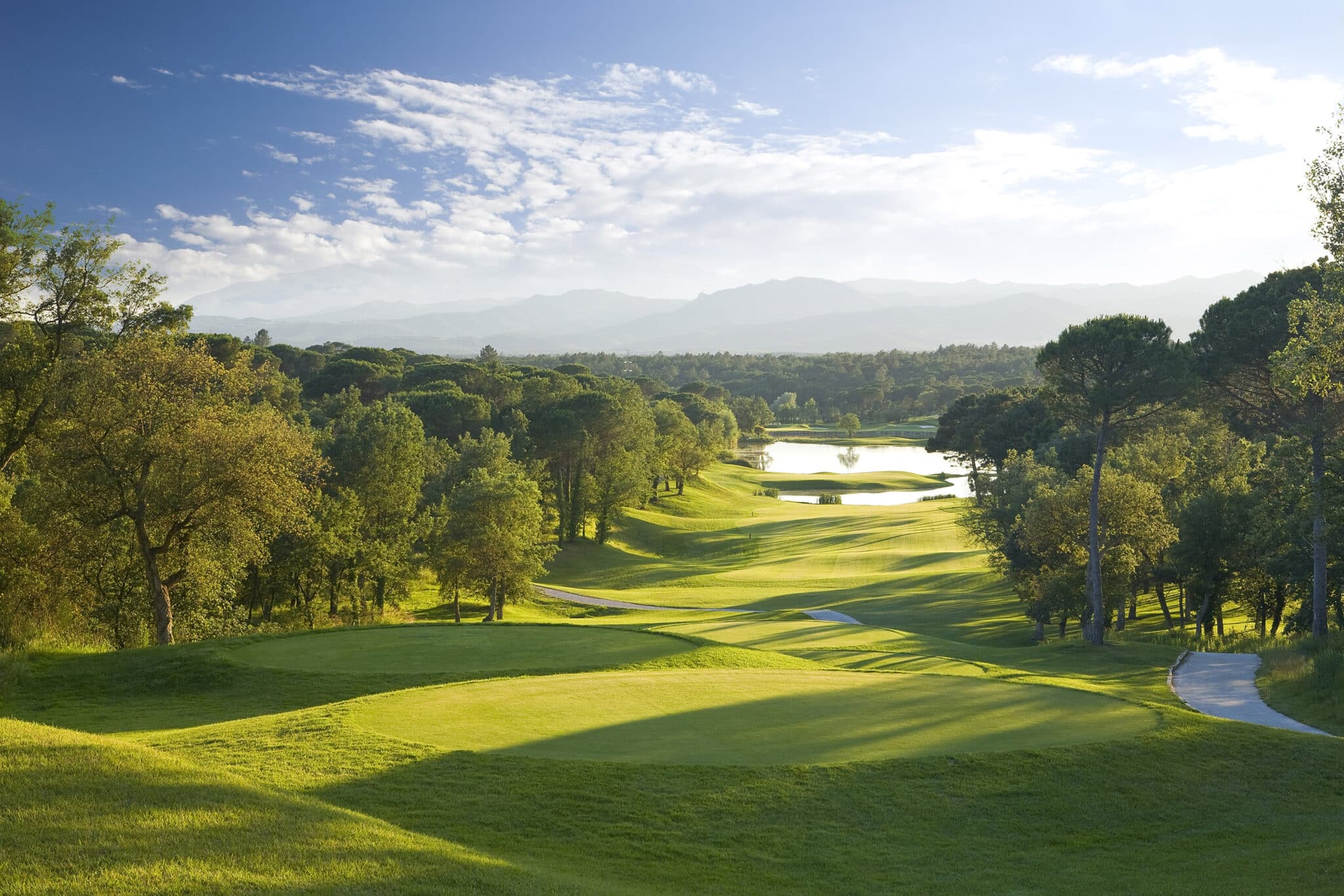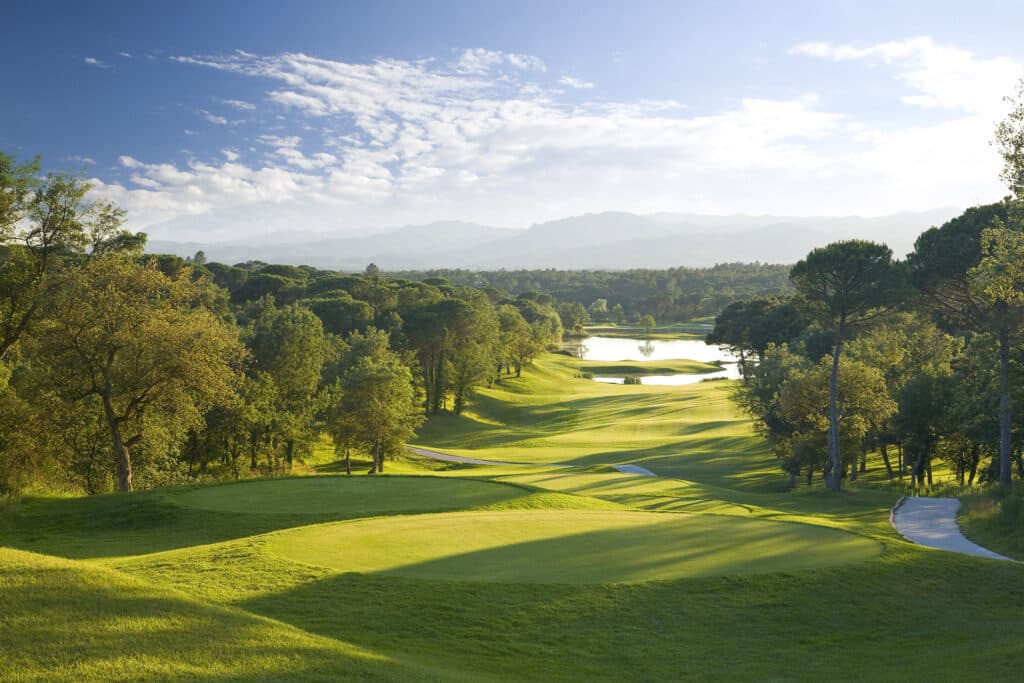 This is considered one of the best golf courses in Spain, and the two fantastic golf courses here are also some of the most visited in Europe and great for your golf holidays.
Set near Girona, both the Stadium course and Tour course are golfing hotspots regarded as unmissable for any golf enthusiast.
Address: Carretera N-II Km 701, 17455, 17455, Girona
1. Valderrama Golf Club – one of the best golf courses in Spain
This one-of-a-kind golf course, which Robert Trent Jones Snr; designed, is unlike many you will find around the continent and is one of the most challenging courses. Due to its incredible design, it has hosted the Spanish Masters and the 1997 Ryder Cup, a course not to overlook.
Address: Av. los Cortijos, s/n, 11310 Sotogrande, Cádiz
Notable Mentions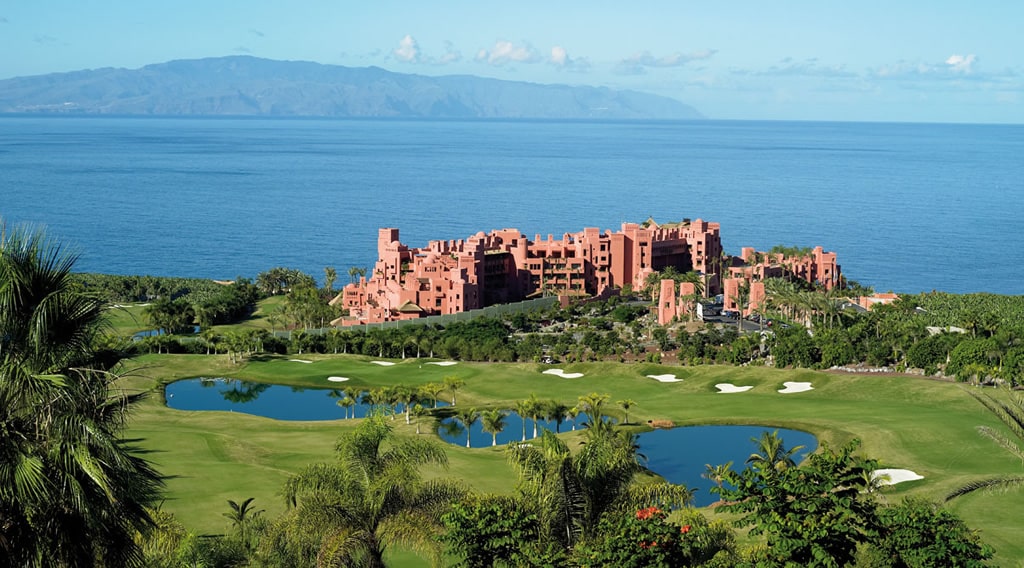 Abama Golf Club – This is well known as the best golf course on the island of Tenerife, which Ryder Cup player Dave Thomas designed. The course has some memorable holes.
Alcanada Golf Club – This is one of the finest golfing experiences on the island of Majorca, known for its fast and true greens and ideal location.
Aloha Golf Club – As one of the most prestigious golf clubs on the Costa del Sol, no golfing holiday would be complete without setting foot on this course.
Roda Golf – As one of the best courses in the region of Murcia, Roda Golf is ideal for families and golfers of all levels.
FAQs about the best golf courses in Spain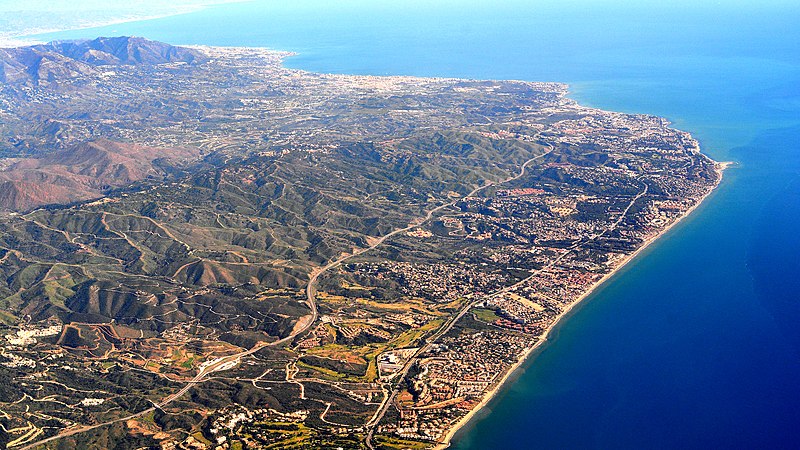 Which area of Spain has the most golf courses?
The Costa Del Sol has the country's most and some of the best golf courses and most popular destinations.
Is Spain known for golf?
Yes, Spain is known as one of the top golfing destinations in the world, with over 450 to choose from. There are some excellent golf resorts.
Where is the cheapest place to play golf in Spain?
Some of the cheapest places include; Izki Golf from €29 and Club de Golf Bellavista from €39. They are the perfect destination for affordable golf.
So, if a golf break in Spain is calling you, then check out these ten best golf courses in Spain, all of which have something unique and exciting to offer any pro or budding golfer.
Legal Disclaimer
We cover articles relating to many activities. Some of our articles showcase gaming and gambling as activities. While we do not take money for bets or own any gambling venues, we feel it is important that our readers know the risks of such venues or sites that we may mention in our articles. Gambling involves risk. Please only gamble with funds that you can comfortably afford to lose. See our legal disclaimer for more info.