Spain's capital – an incredible city in its own right – is an excellent base for exploring some of Spain's most historic towns.
If you want to embark on a memorable adventure from Madrid and immerse yourself in Spain's rich history and culture, you're in the right place. Madrid's strategic location offers a gateway to some of the most captivating destinations in the country.
From ancient architecture to charming old towns and stunning natural landscapes, these top ten best day trips from Madrid promise a diverse array of experiences, making each journey an enriching exploration of Spain's heritage.
The World Bucket List's top tips for day trips from Madrid:
Plan ahead and choose your day trip destination to make the most of your time.
Pack comfortable walking shoes for exploring historical sites and scenic landscapes.
Don't forget to carry essentials like water, snacks, and a map for convenience. Consider downloading a map on your phone in case of poor signal.
Savour local cuisine at restaurants and cafes to taste the flavours of each destination.
Stay informed about any special events or festivals in your chosen day trip destination.
10. Miraflores – a scenic retreat
Miraflores is a hidden gem for those seeking a break from the city's hustle and bustle, where lush greenery and fresh mountain air await.
Explore the stunning natural landscapes, go for a hike in the surrounding mountains, or simply enjoy the peaceful ambience of this charming Spanish getaway.
9. Consuegra – windmills and Don Quixote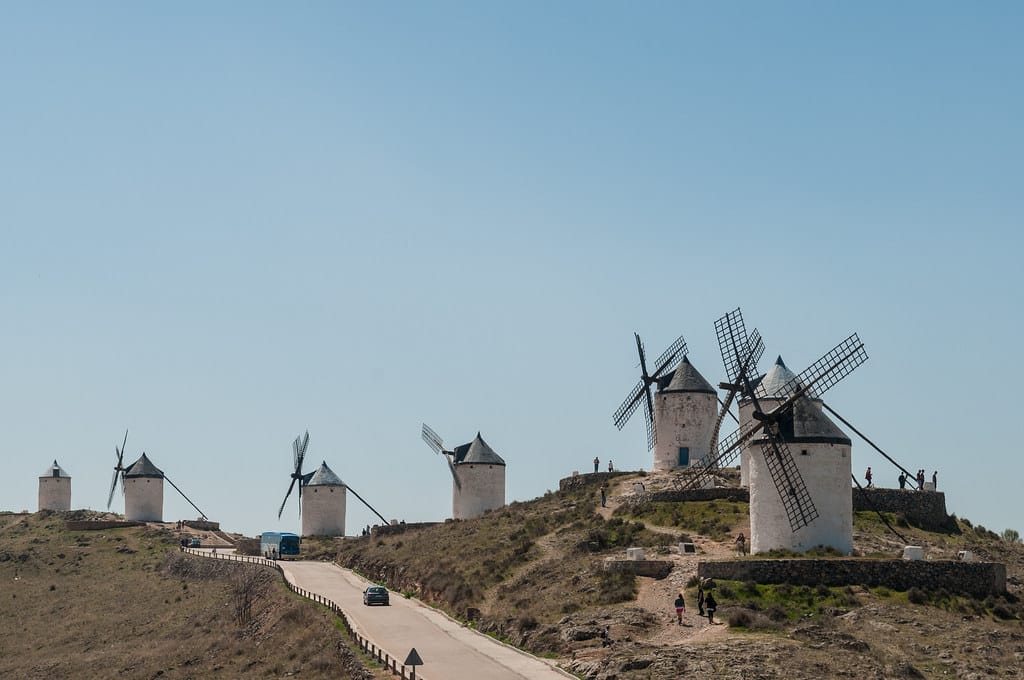 A visit here will transport you into the very pages of a classic novel. The iconic windmills of La Mancha, immortalised by Cervantes in Don Quixote, stand tall on the hills.
8. El Escorial – one of the best day trips from Madrid
It is an architectural masterpiece and a fitting resting place for many Spanish monarchs. San Lorenzo de El Escorial is renowned for the Royal Monastery of San Lorenzo de El Escorial, a colossal structure that harmoniously combines a monastery, a palace, and a library.
7. Alcalá de Henares – the birthplace of Cervantes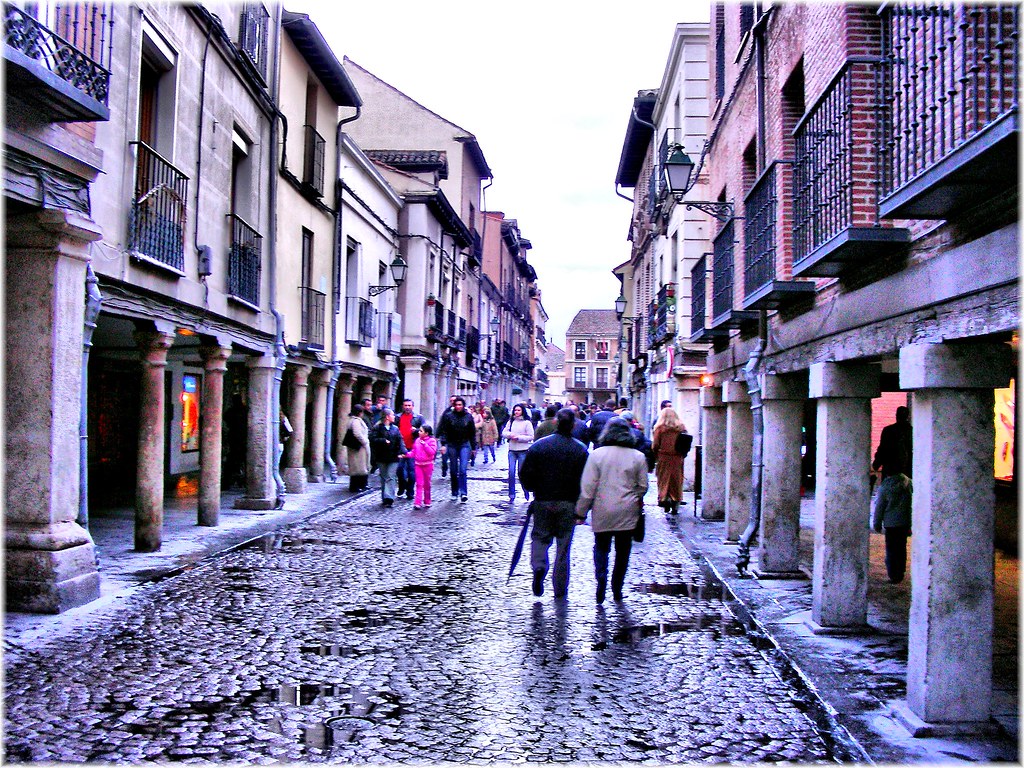 Take a leisurely walk through its charming streets and pay homage to the Pantheon of the Condes de Tendilla. Alcalá de Henares, the birthplace of Miguel de Cervantes and a UNESCO World Heritage Site, is the epicentre of Spanish literary heritage.
6. Aranjuez – royal retreat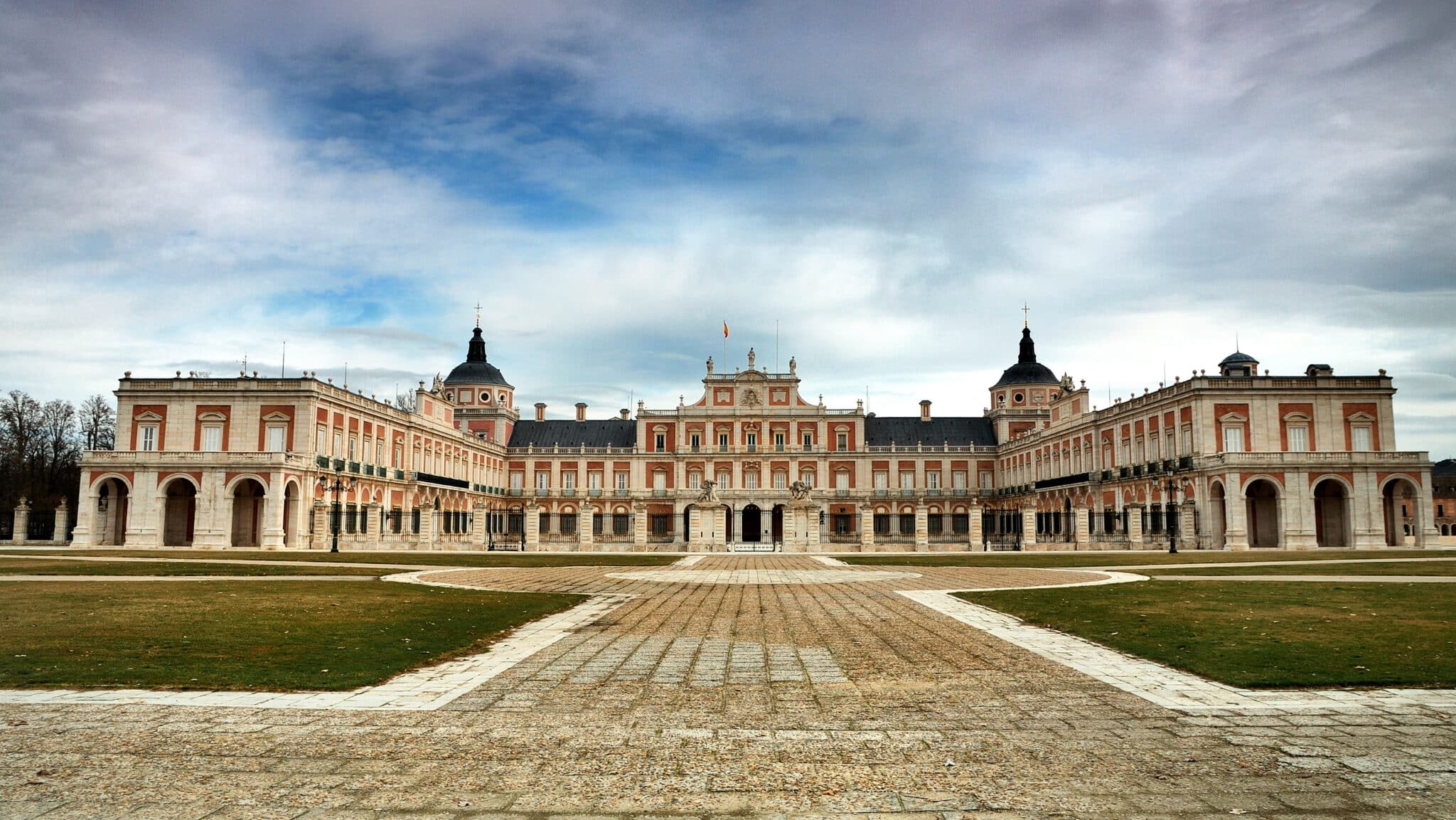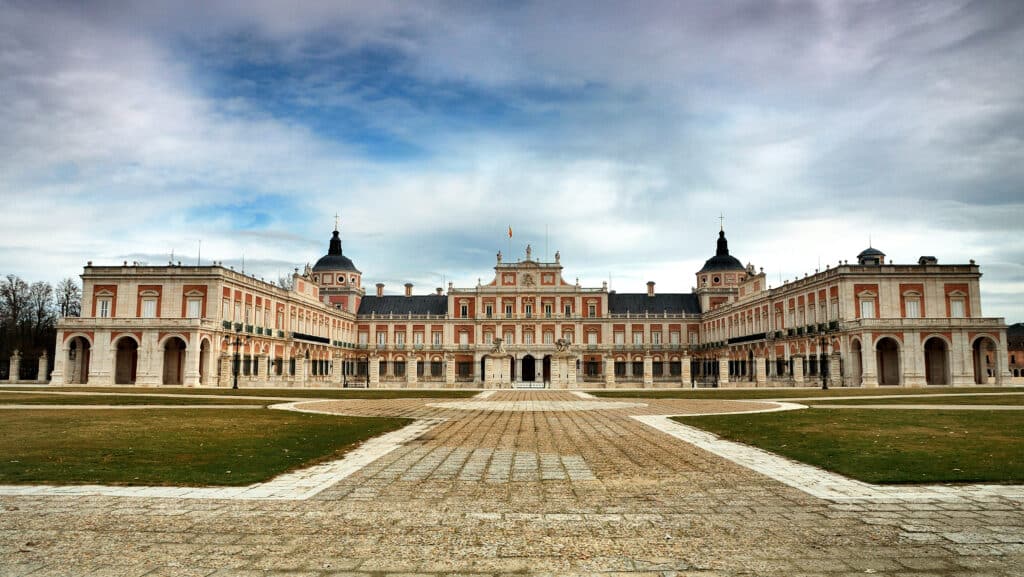 The palace's architecture and the serenity of its gardens are a visual feast. Aranjuez is home to the Royal Palace of Aranjuez, an exquisite royal site surrounded by beautiful gardens and fountains. This is where Spanish royalty sought solace from the bustling Madrid life.
5. Cuenca – hanging houses and gorges
Meander through the medieval old town, marvel at the striking Gothic cathedral, and let the city's unique charm captivate your senses.
Cuenca's landscape is a surreal fusion of nature and architecture, with its hanging houses dramatically perched on cliffs overlooking the Huécar Gorge.
4. Salamanca – the oldest university town
Make time to explore the Casa de las Conchas and get lost in the history of this charming old town. The Plaza Mayor, with its baroque style and golden sandstone, stands as a marvel of architectural beauty.
Salamanca, one of the best day trips from Madrid, home to one of Europe's oldest universities, the University of Salamanca, founded in 1218, offers a glimpse into the world of Spanish academia through the centuries.
3. Ávila – walk the medieval walls
Don't miss the opportunity to visit the stunning Ávila Cathedral and the Basilica of San Vicente. Ávila, encircled by remarkably well-preserved medieval walls, takes you on a journey through history.
As you stroll along these fortifications, you'll be immersed in tales of battles and the city's enduring history. One of the best Madrid day trips that deserves a mention is a trip to Avila, just one hour and 15 minutes drive away. The bus from Madrid to Avila costs just €10. This is a wonderful walled city to explore.
2. Segovia – where Romans left their mark
The city's old town boasts charming plazas that invite you to savour local cuisine and bask in its ambience. Segovia, known for its iconic Roman aqueducts, is where the echoes of ancient Romans still resonate through every stone.
The Alcázar of Segovia, a fairy-tale castle, and the Gothic cathedral are architectural wonders worth exploring.
1. Toledo – a journey back in time
The city's unique blend of Moorish, Jewish, and Christian influences is eloquently preserved in its architecture, providing a glimpse into the rich tapestry of Spanish history.
Toledo, a UNESCO World Heritage Site, welcomes history enthusiasts with open arms. Wander its cobblestone streets, and you'll be transported back in time.
These day trips from Madrid offer a plethora of historical and cultural experiences. So, hop on a high-speed train from Madrid's Atocha Station and embark on an adventure that will leave you with lasting memories of Spain's rich heritage.
Notable mentions
Valencia: Valencia, though a bit farther, is still accessible as a day trip from Madrid via the high-speed train. Explore the cutting-edge architecture of the City of Arts and Sciences, stroll through the historic old town, and indulge in the region's flavours, with paella being a culinary highlight.
Chinchón: Only a 45-minute drive from Madrid is the town of Chinchón. Surrounded by beautiful vineyards and steeped in history, this is certainly worth a day trip from Madrid.
Madrid's surrounding natural beauty: Escape the city's hustle and bustle and explore the natural beauty surrounding Madrid. Take a day trip to the Guadarrama Mountains to experience the stunning landscapes, including lush forests, lakes, and hiking trails.
Your questions answered about the best day trips from Madrid
If you've still got questions, don't worry. In this section, we answer some of our readers' most frequently asked questions.
Can you do Seville as a day trip from Madrid?
Seville is a bit too far for a day trip from Madrid. The journey between the two cities takes several hours by train, making it more suitable for an extended visit.
To fully appreciate Seville's unique charm, historic landmarks, and lively atmosphere, consider planning a separate trip to this captivating city.
What is special about Toledo, Spain?
Toledo, Spain, is unique for its well-preserved medieval old town that reflects a rich history with a blend of Moorish, Jewish, and Christian influences.
It's a UNESCO World Heritage Site, offering historic cathedrals, the impressive Alcázar of Toledo, and a captivating atmosphere for history enthusiasts.
Is Toledo, Spain, a walkable city?
Yes, Toledo is a walkable city, with a compact old town that's perfect for exploring on foot. Most attractions are within easy walking distance but be prepared for hilly and uneven streets in some areas.
Read more of our Spain-related articles below:
Top 5 best hot springs in Spain
Top 10 hidden gems in Spain you need to experience