The vibrant capital city of the UK's most overlooked nation is full of great bars for all occasions. From well-trusted chains to fiercely independent local spots, there is no shortage of great cocktail bars in Cardiff.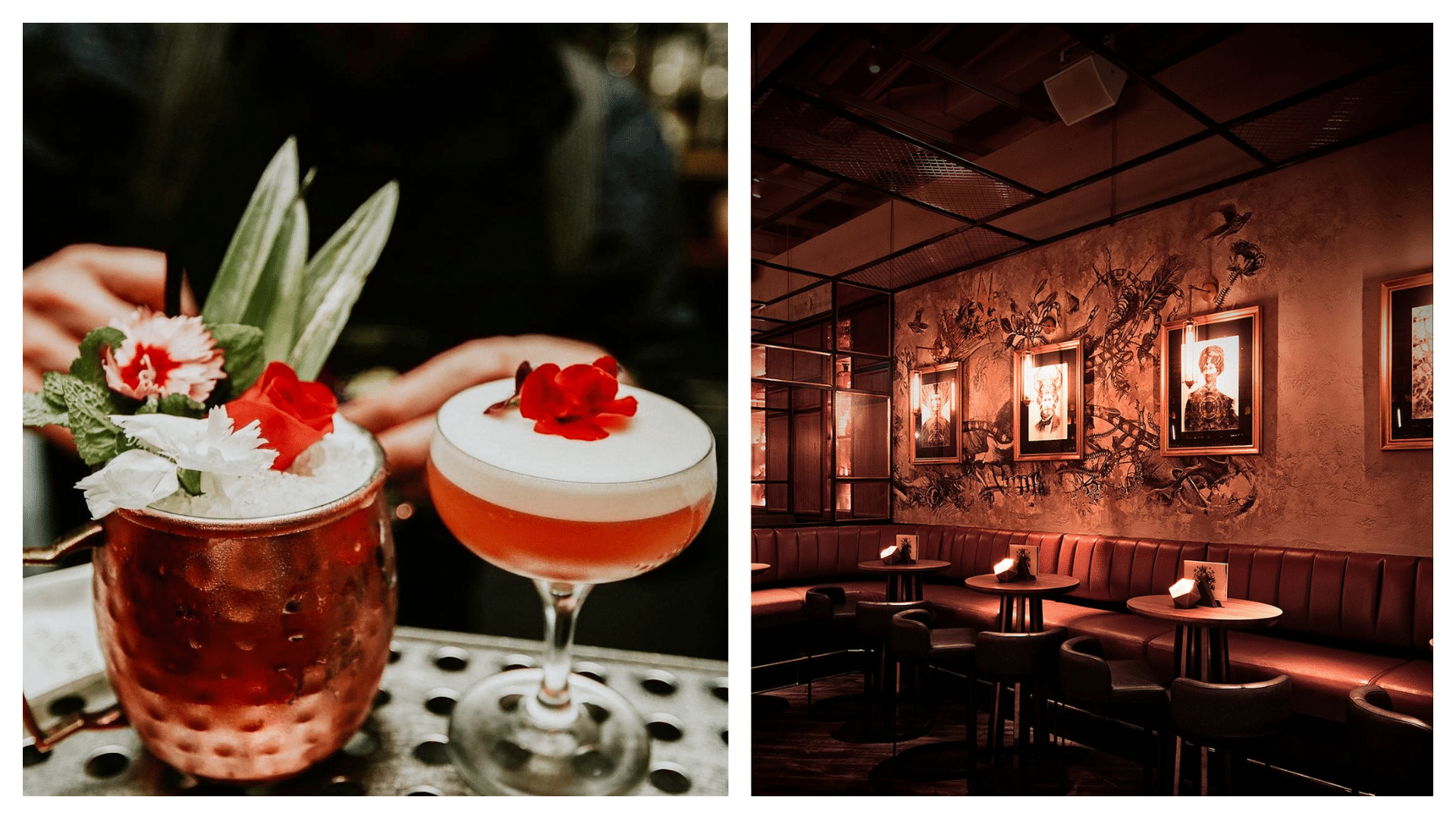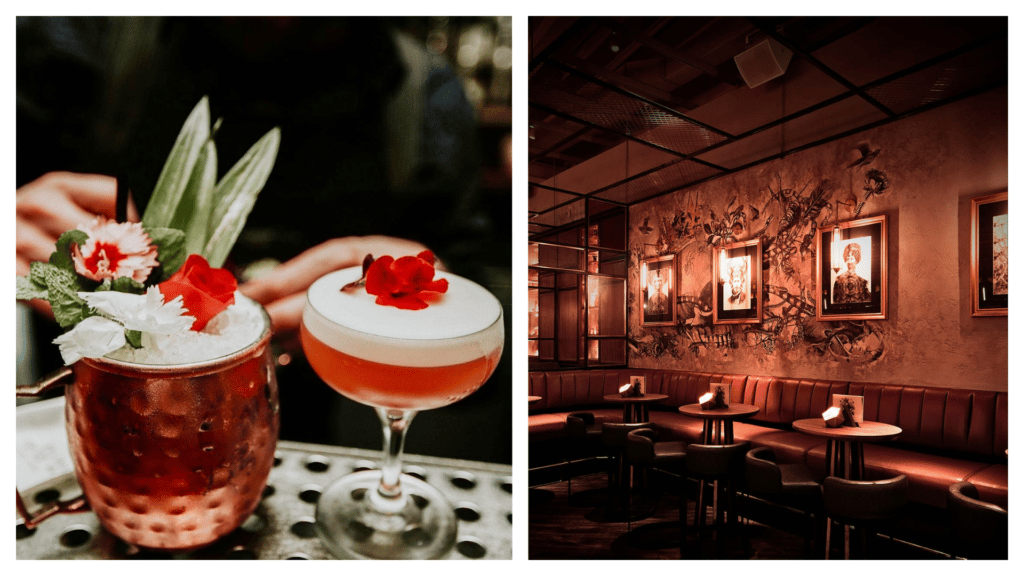 Certainly not as popular as neighbours England and Scotland, Wales is often overlooked by visitors to the UK. But its beautiful valleys and mountains make it ideal for nature lovers. Its capital city, Cardiff, also rivals any in the UK for a short city break.
Spend a day exploring a beautiful castle, impressive sports stadium, and national museum, and when you're finished, sit back with some delicious mixed drinks in the best cocktail bars in Cardiff.
10. Dirty Martini – the easiest on your wallet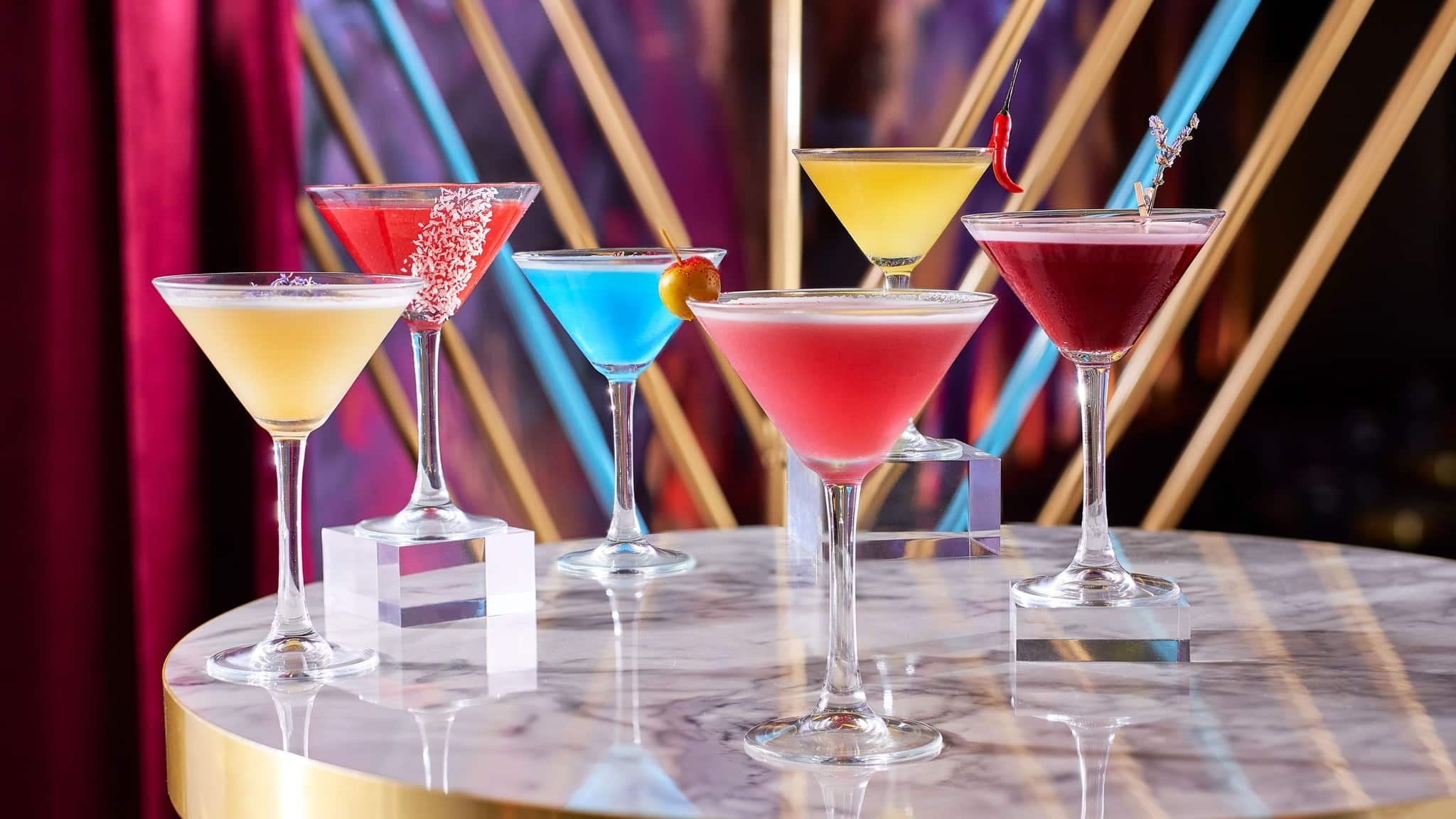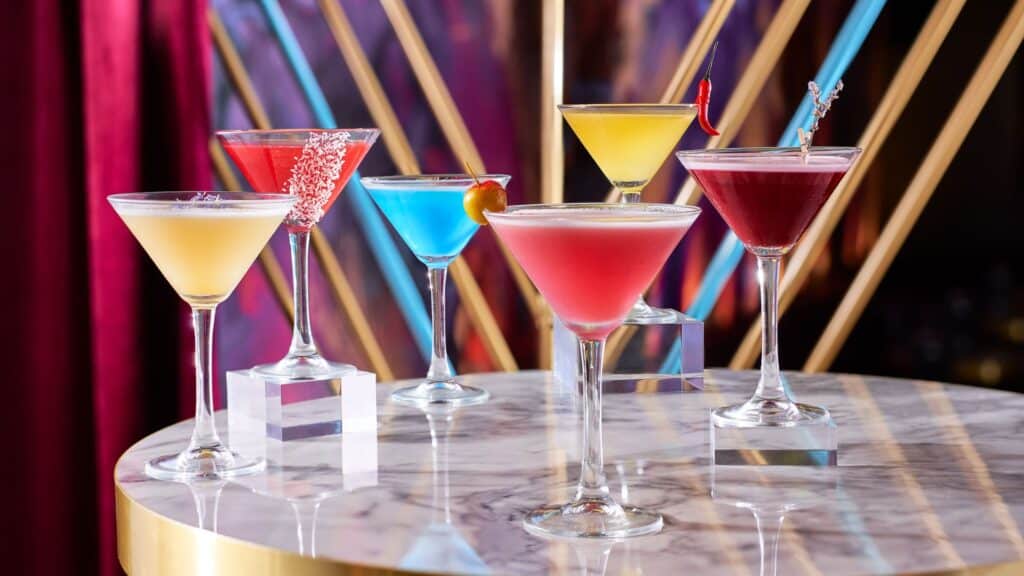 Dirty Martini is a successful UK chain of cocktail bars, with locations across England as well as this one in Cardiff. Enjoy a wide selection of Martini variations in a cool setting dimly lit by neon.
With a generous 50% off your drinks bill, their Happy Hour (until nine pm Wednesday-Saturday, and all day Sunday) is unmissable. They also offer a bottomless brunch that includes cocktails, beers, and prosecco. There really is something for everyone at Dirty Martini!
Address: Imperial Gate, St Mary St, Cardiff CF10 1FA
9. The Alchemist – potions and elixirs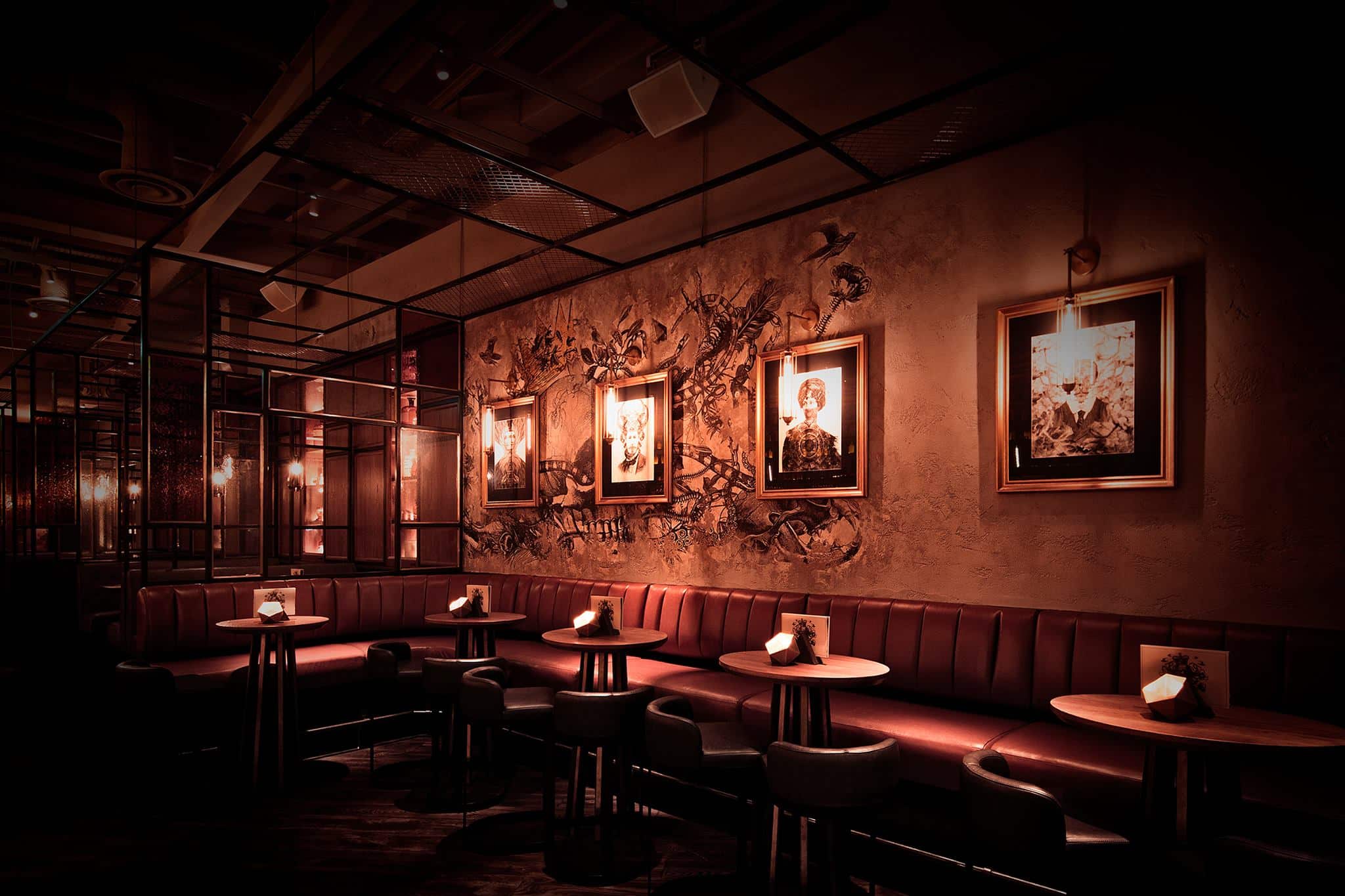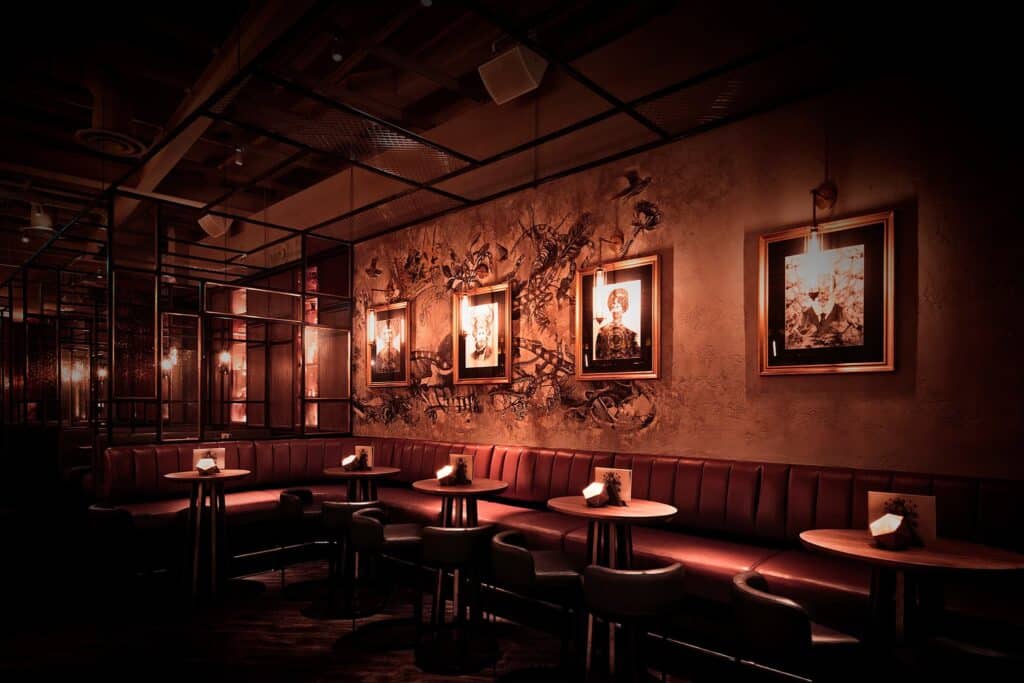 Another popular and famous chain, The Alchemist offers up beautiful signature cocktails in glassware, including conical flasks. The results resemble potions more than cocktails.
Also offering classic favourites alongside these concoctions, The Alchemist is busy throughout the week and is popular with locals and visitors alike. Located right in the city centre, it's a must when you're in Cardiff.
Address: 117 St Mary St, Cardiff CF10 1DY
8. The Philharmonic – for every occasion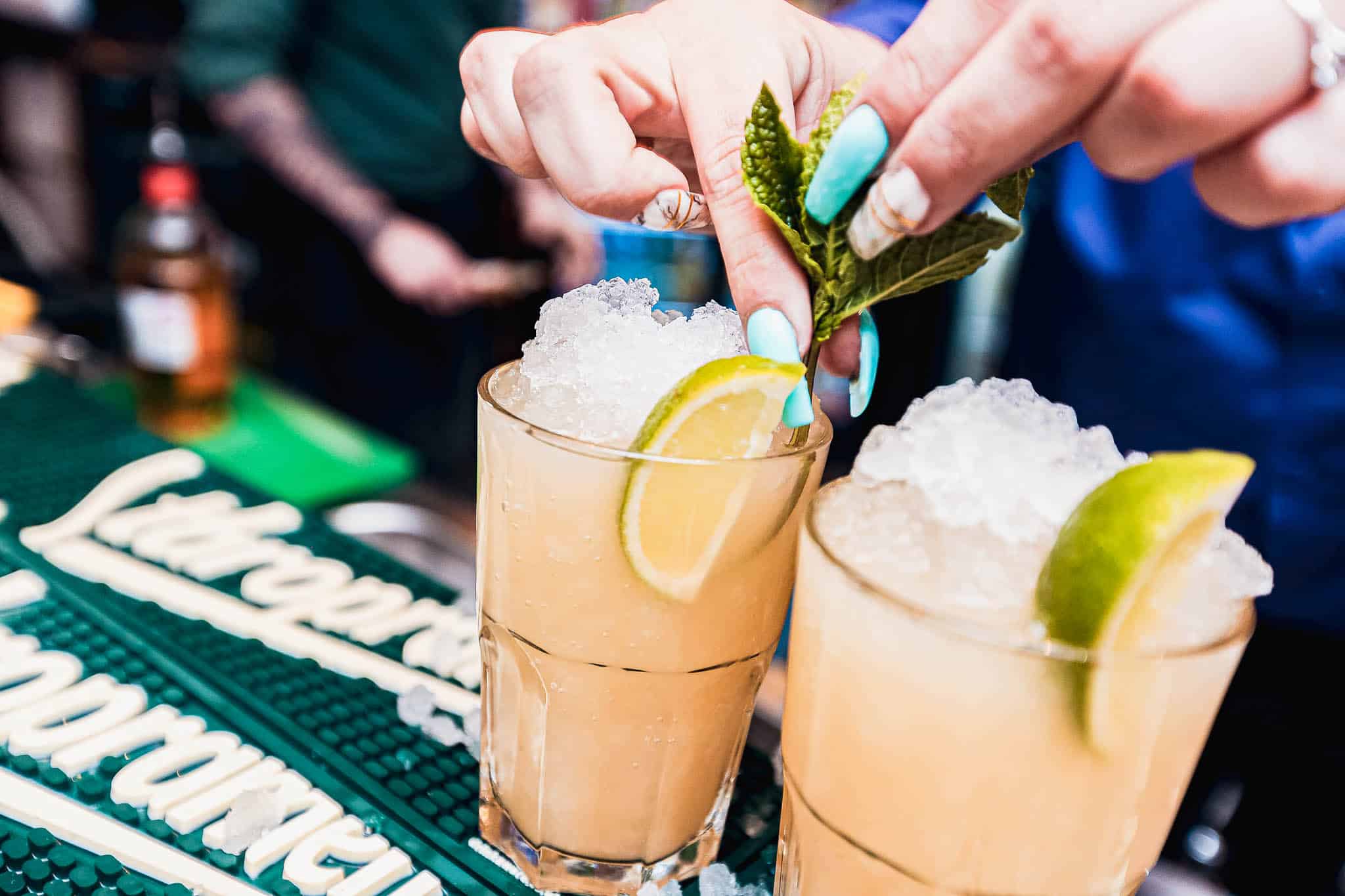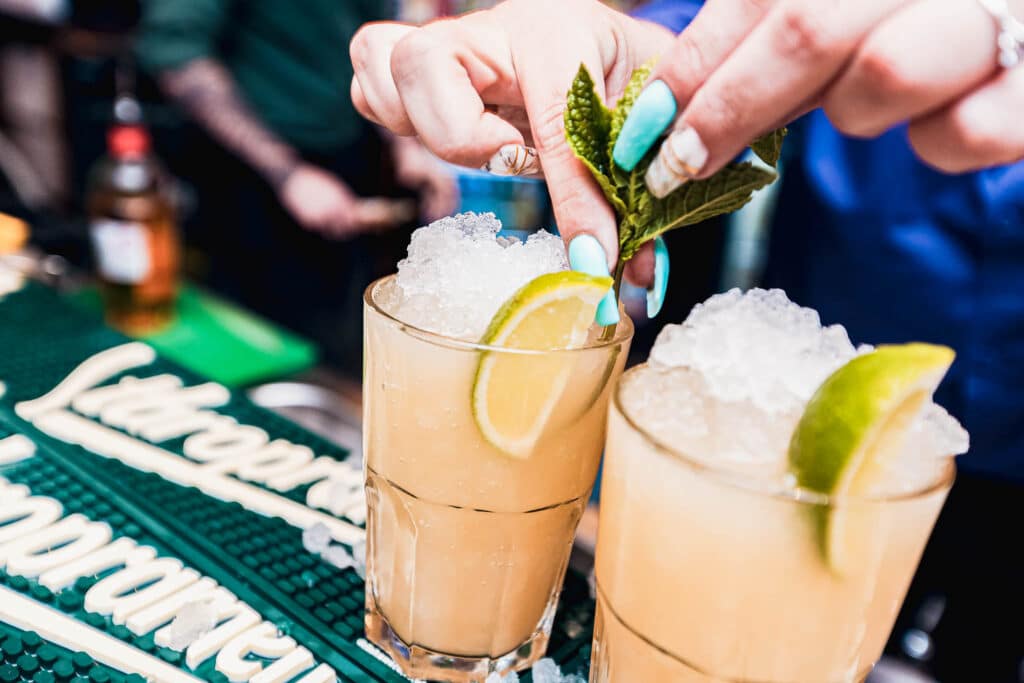 Set across three unique floors, The Philharmonic is great for every occasion. Televised sports and food are available on the bottom floor, while a beautiful rooftop terrace – perfect for the summer – sits at the top. Sandwiched in between is a nightclub.
All types of cocktails are plentiful, but we recommend a gin-based drink as this bar serves up 99 varieties of gin.
The Philharmonic can get busy, but the attentive and friendly staff ensure you're not waiting too long to quench your thirst.
Address: 76-77 St Mary St, Cardiff CF10 1FA
7. Tonight Josephine – perfect for parties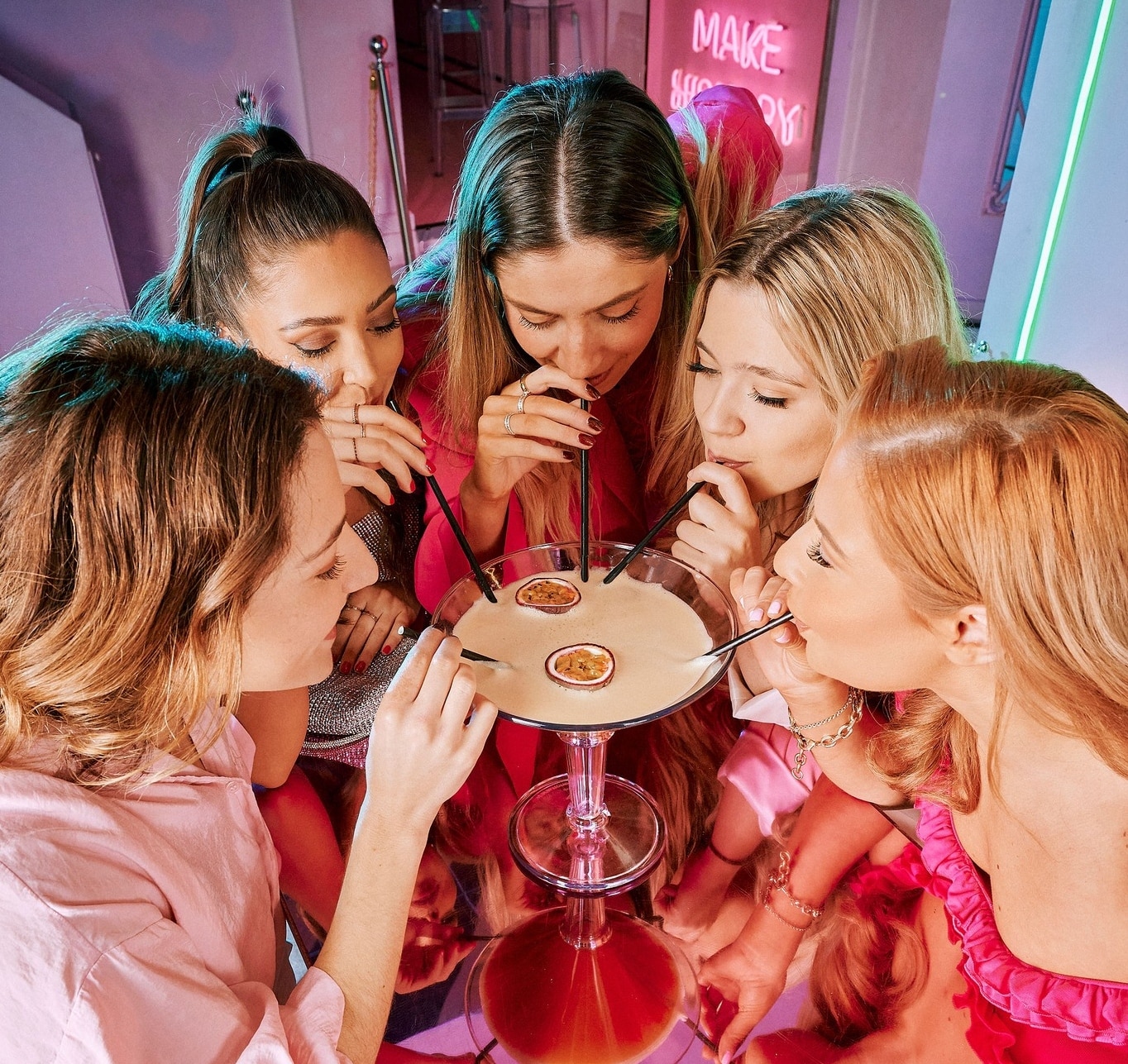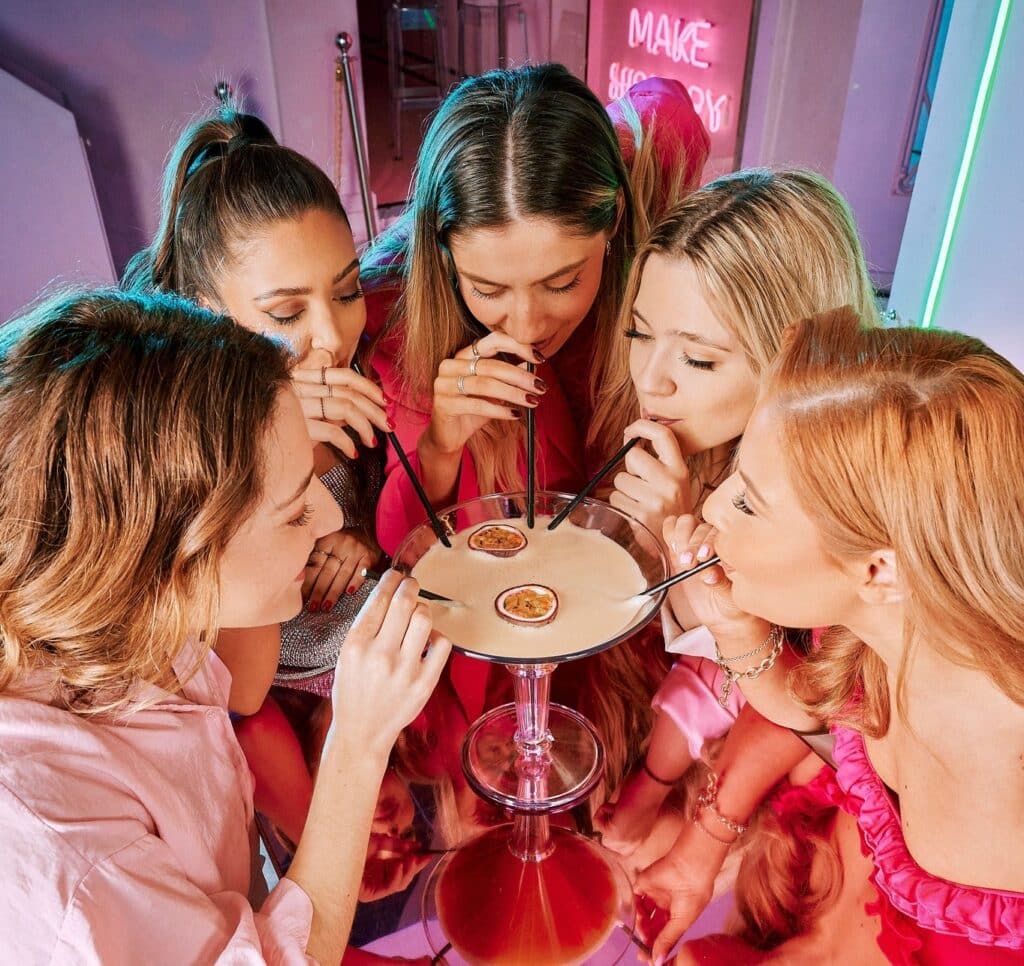 Tonight Josephine makes an immediate impression with its bright pink and lime green interiors, alluringly lit by neon signs. But the décor is just one of the reasons to head to this cocktail bar.
They offer an almost endless list of cocktails that are just as bright as the walls. You could spend a whole evening in Tonight Josephine and still not make it through the list. All the more reason to come back for more.
The loud music makes Tonight Josephine the perfect place for a party and one of the best cocktail bars in Cardiff to dance the night away.
Address: 46 Caroline St, Cardiff CF10 1FF
6. The Botanist – quirky earthenware and a great atmosphere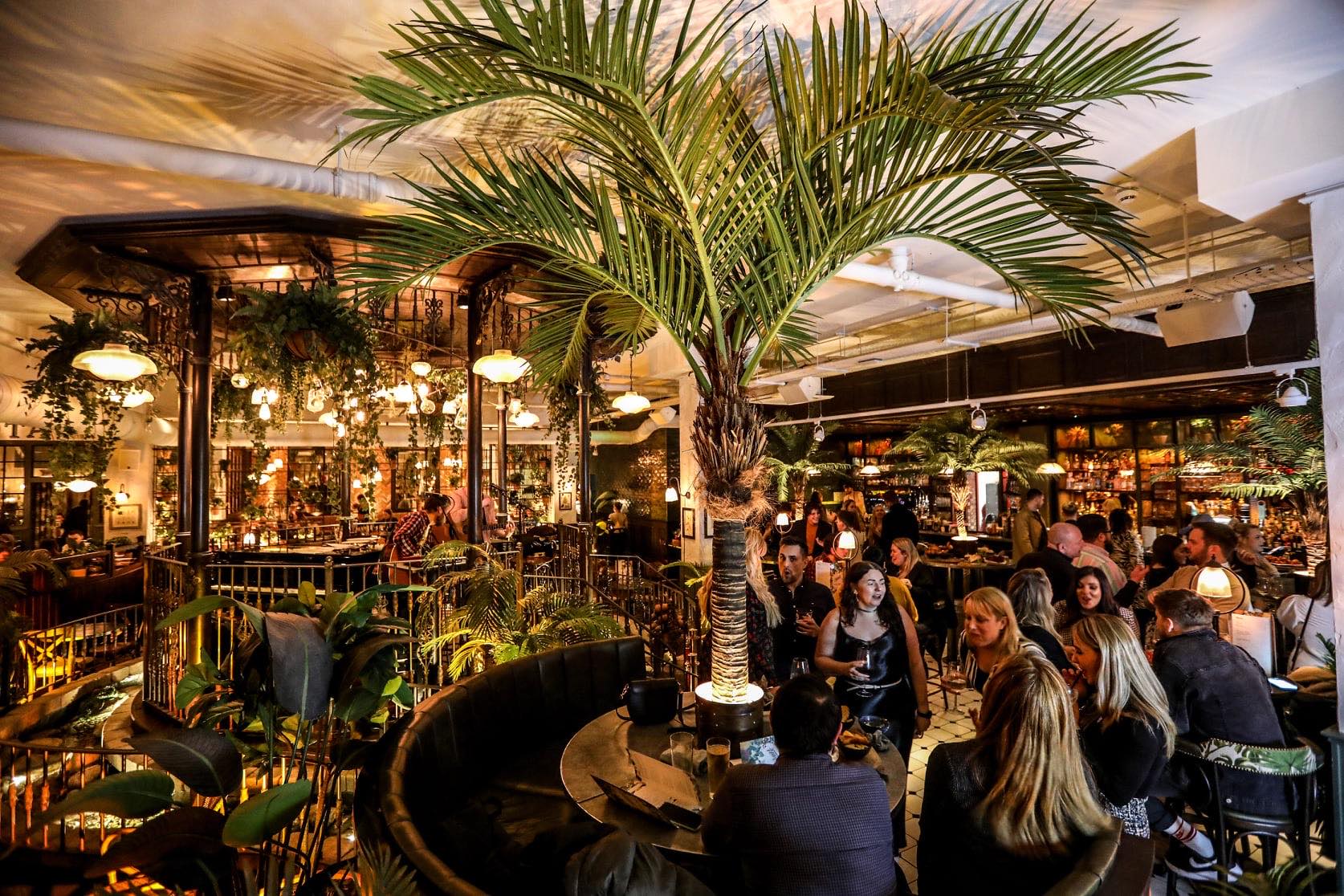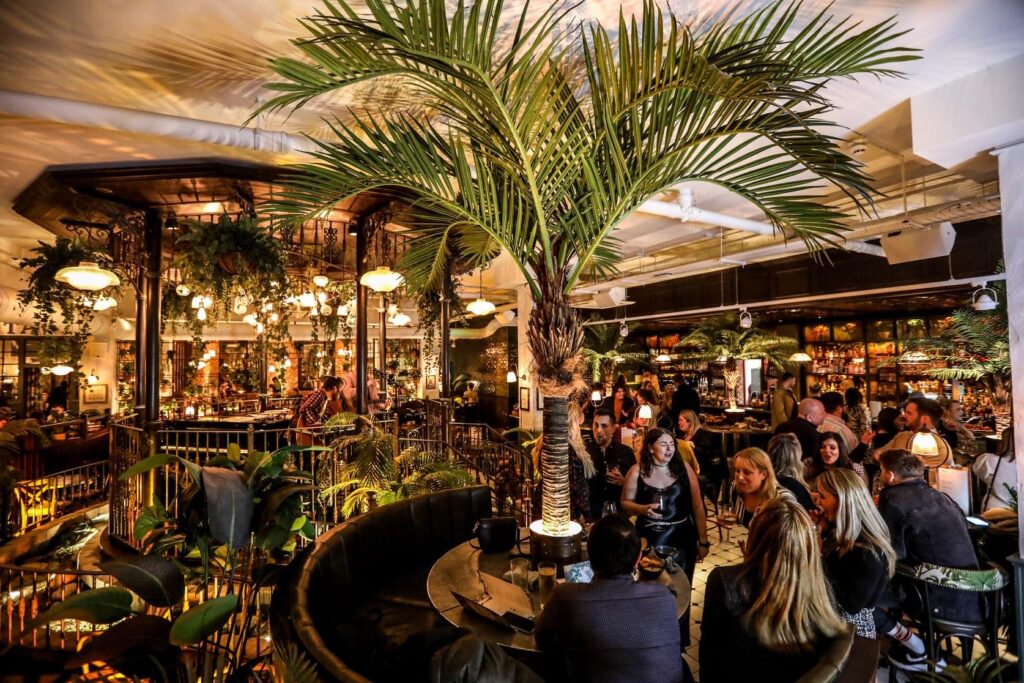 As the name suggests, The Botanist counts on its floral aesthetic for its charm. This is especially evident in their use of plant pots as drinking vessels.
And excellent cocktails in quirky earthenware are just the tip of the iceberg. Cardiff locals love The Botanist for its great atmosphere every night of the week and for its limited yet excellent food menu.
Address: UNIT 5, 10 Church Street, Cardiff CF10 1BG
5. The Bootlegger – a modern speakeasy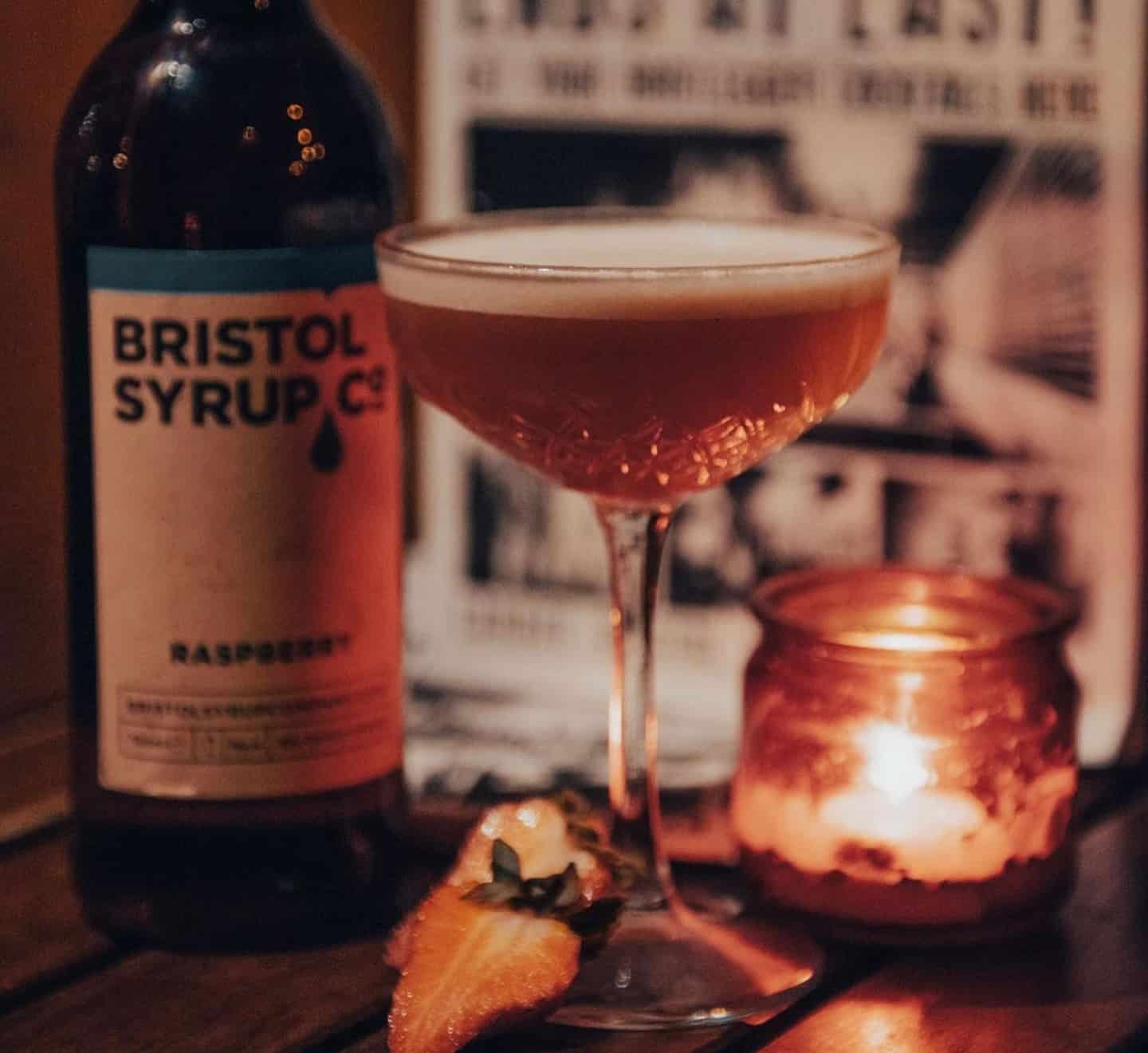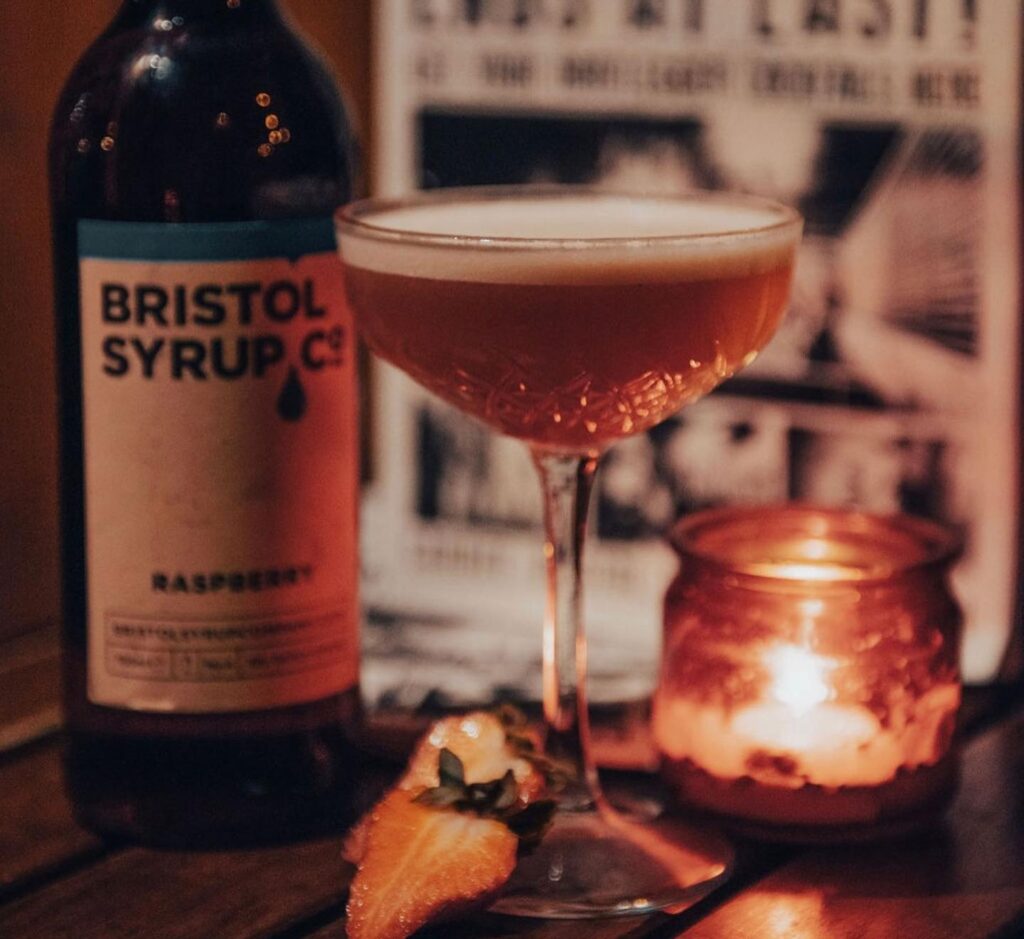 The Bootlegger is a stylish bar in the heart of the city with the aesthetic of a late-prohibition-era US speakeasy. Menus are even printed on faux newspapers from the period.
A visit to The Bootlegger is certainly warranted by the delicious cocktails alone, but you won't want to leave when the live music kicks off. Check out the best local jazz bands.
Their two-for-one deal makes for a great-value evening. They also offer excellent gift ideas such as cocktail masterclasses and branded hipflasks.
Address: 5A Womanby Street, Cardiff CF10 1BR
4. The Libertine – attentive and impressive staff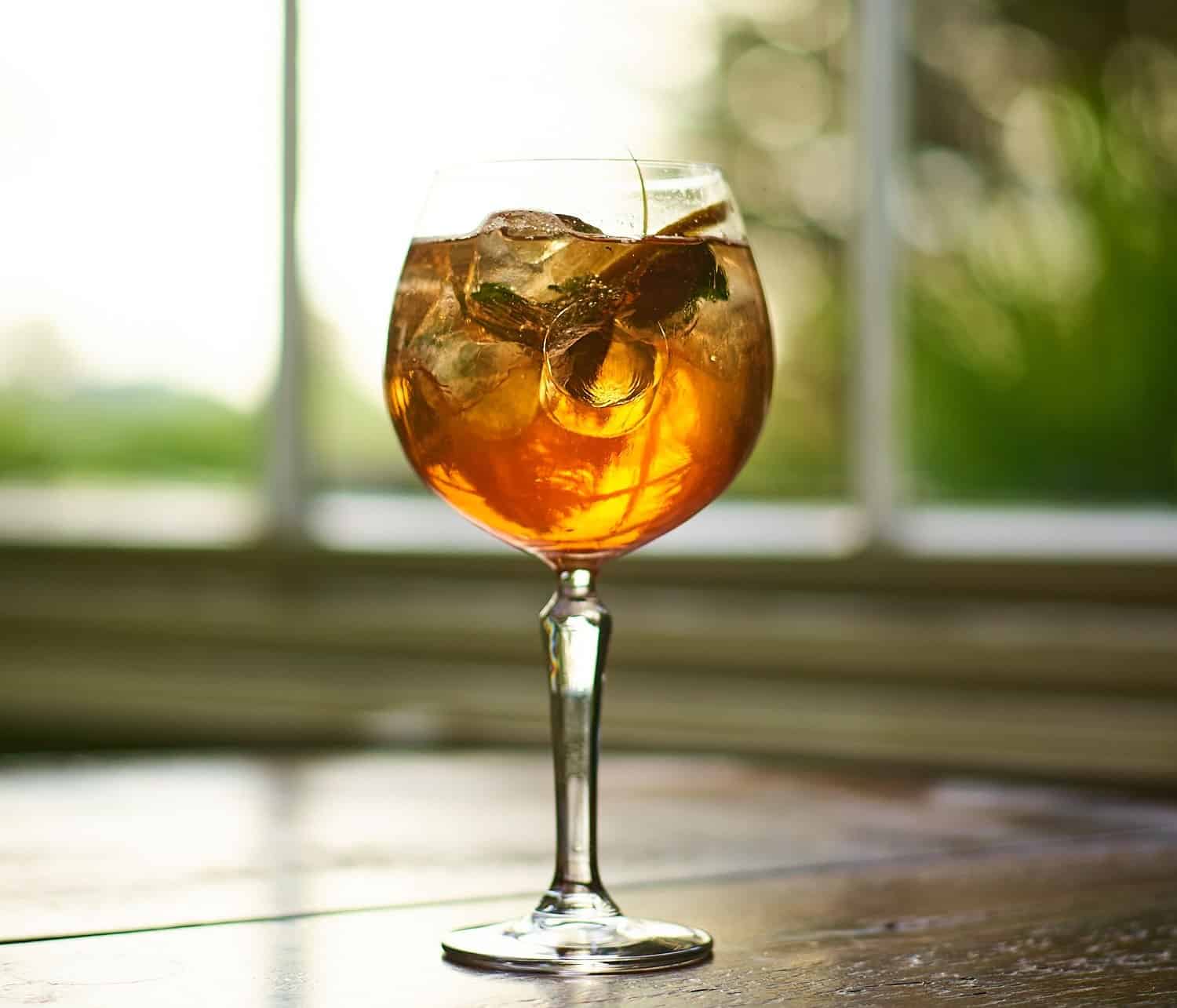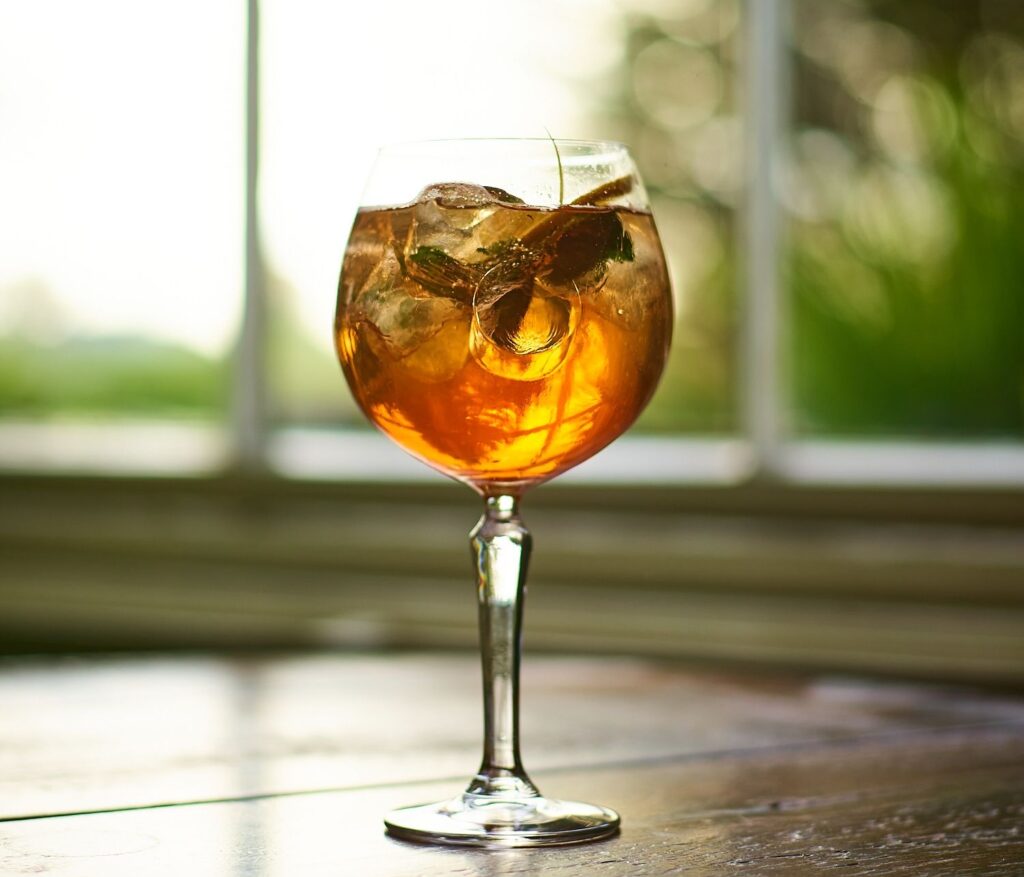 This great little bar is perfectly located in the Castle Quarter Arcades, just off Cardiff's High Street. Tropical indoor plants and beautifully curated vintage artwork adorn its walls.
While the extensive menu includes plenty of cocktails, the knowledgeable and able team can turn their hand to whatever you fancy. They also have a reputation as some of the most attentive and passionate staff in any of Cardiff's drinking establishments.
Address: 28 High St, Cardiff CF10 1PU
3. Pennyroyal – Cardiff's best-kept secret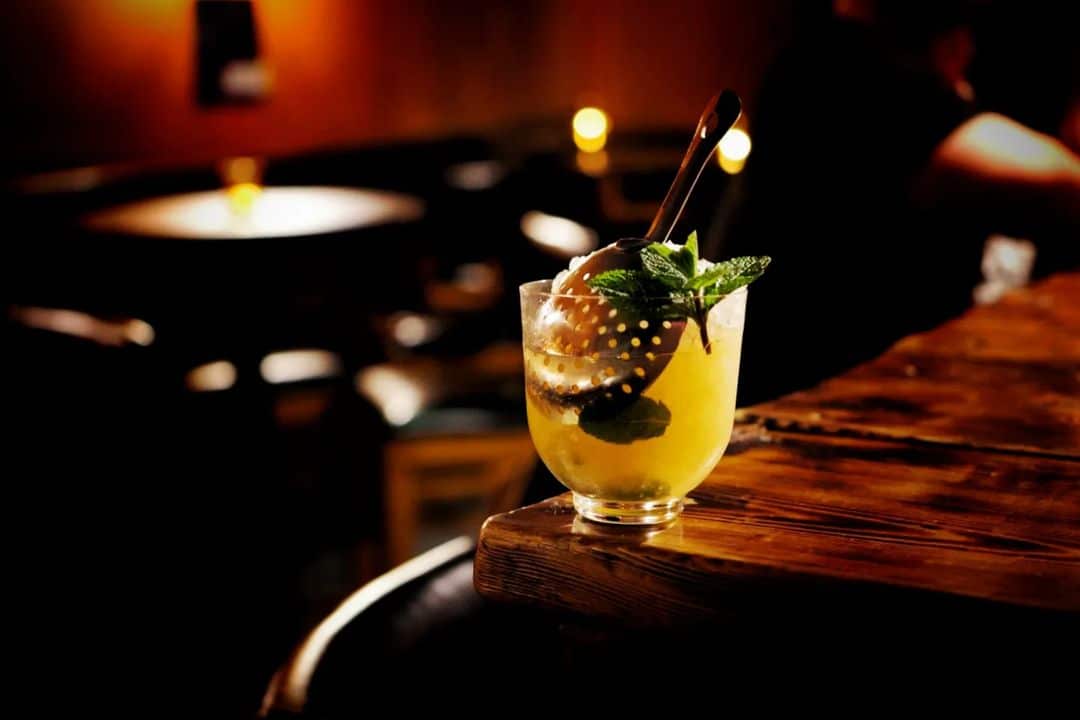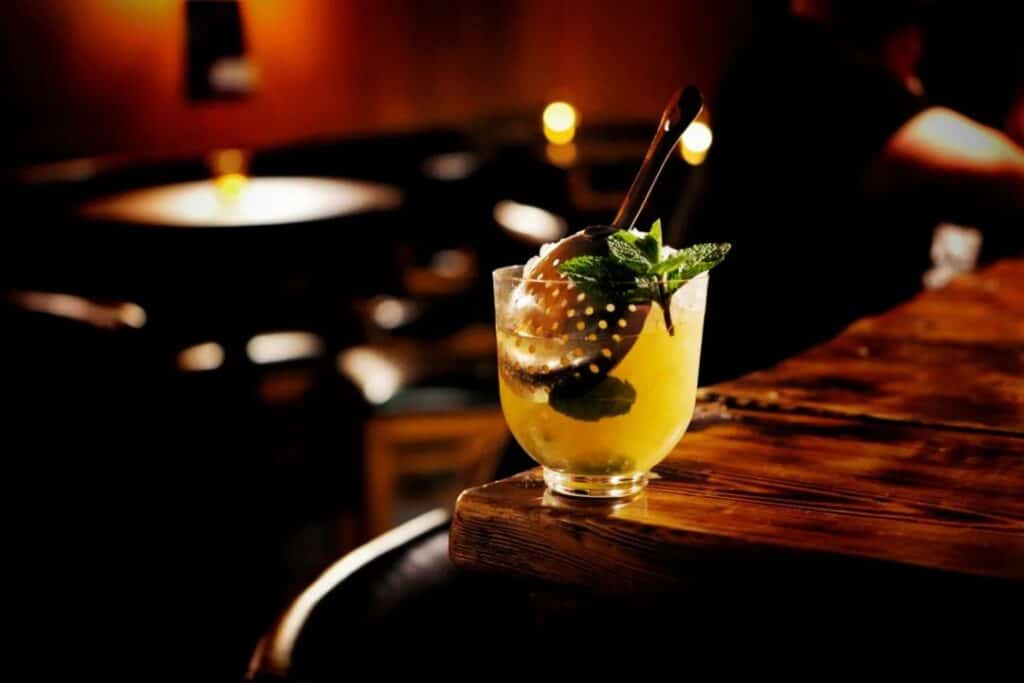 You'd be forgiven for missing this unpretentious yet trendy bar, given the lack of a name above the door. Pennyroyal obviously knows that its reputation speaks for itself.
Retro décor and an outdoor seating area give this bar a relaxed atmosphere to enjoy its fantastic cocktails. Much like Libertine, Pennyroyal has a great cocktail menu, but you should not fear ordering drinks that aren't on the menu.
Address: 22 High St, Cardiff CF10 1PT
2. The Dead Canary – off-the-beaten-track eclecticism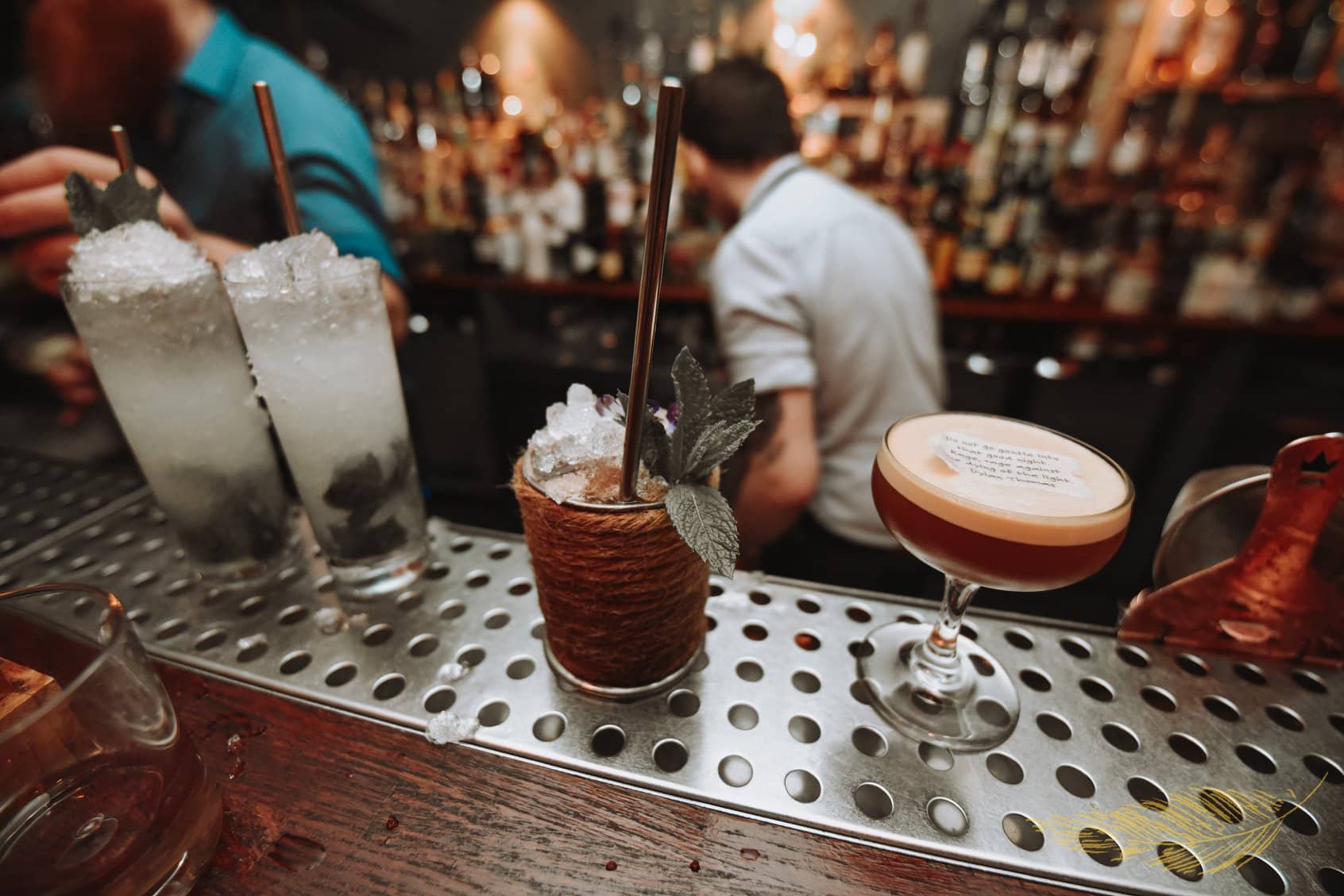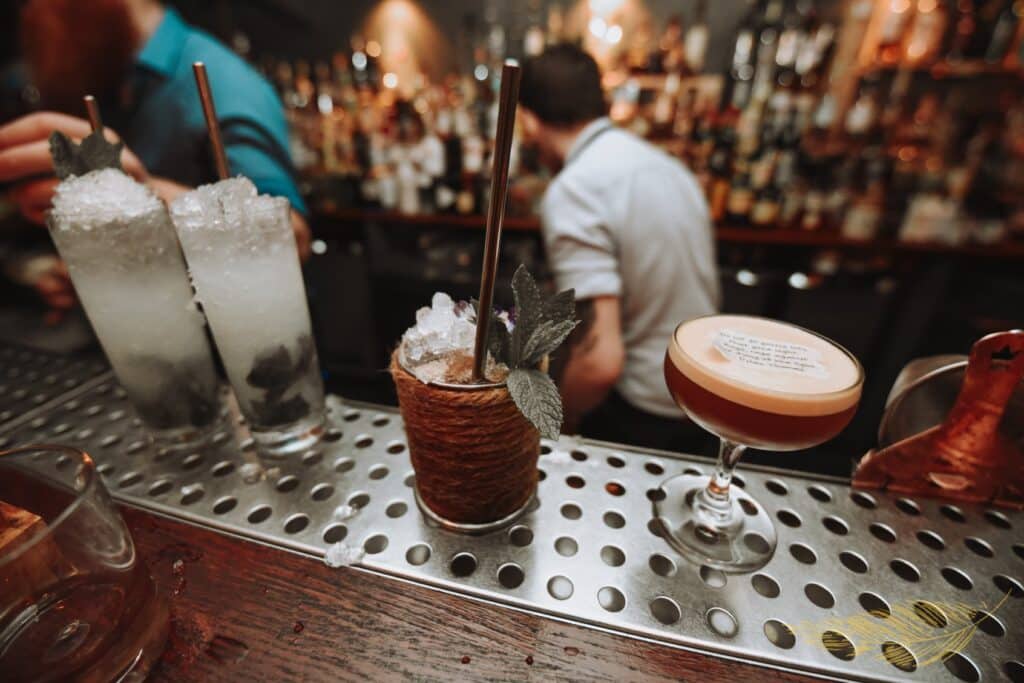 Another bar that recalls the speakeasies of 1920s America, this off-the-beaten-track location serves up a vast array of cocktails.
Classics are available and are excellent, but no trip to The Dead Canary is complete without sampling from their ever-changing, curated menu of the innovative and eclectic. Currently offering a menu inspired by Welsh folklore, you might just find your new favourite drink.
Address: Barrack Lane, St Davids Centre, Cardiff CF10 2FR
1. Lab 22 – the best cocktail bar in Cardiff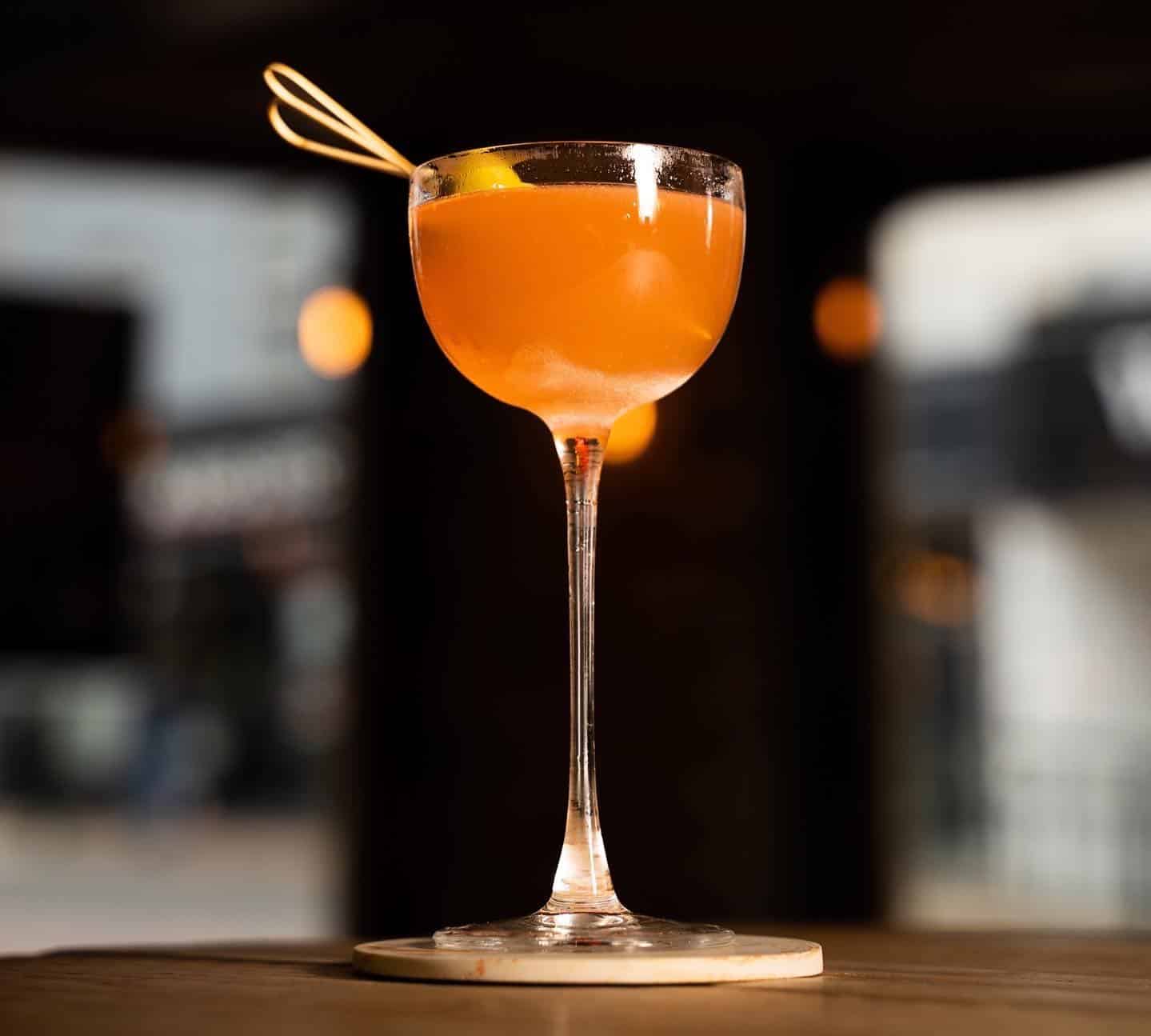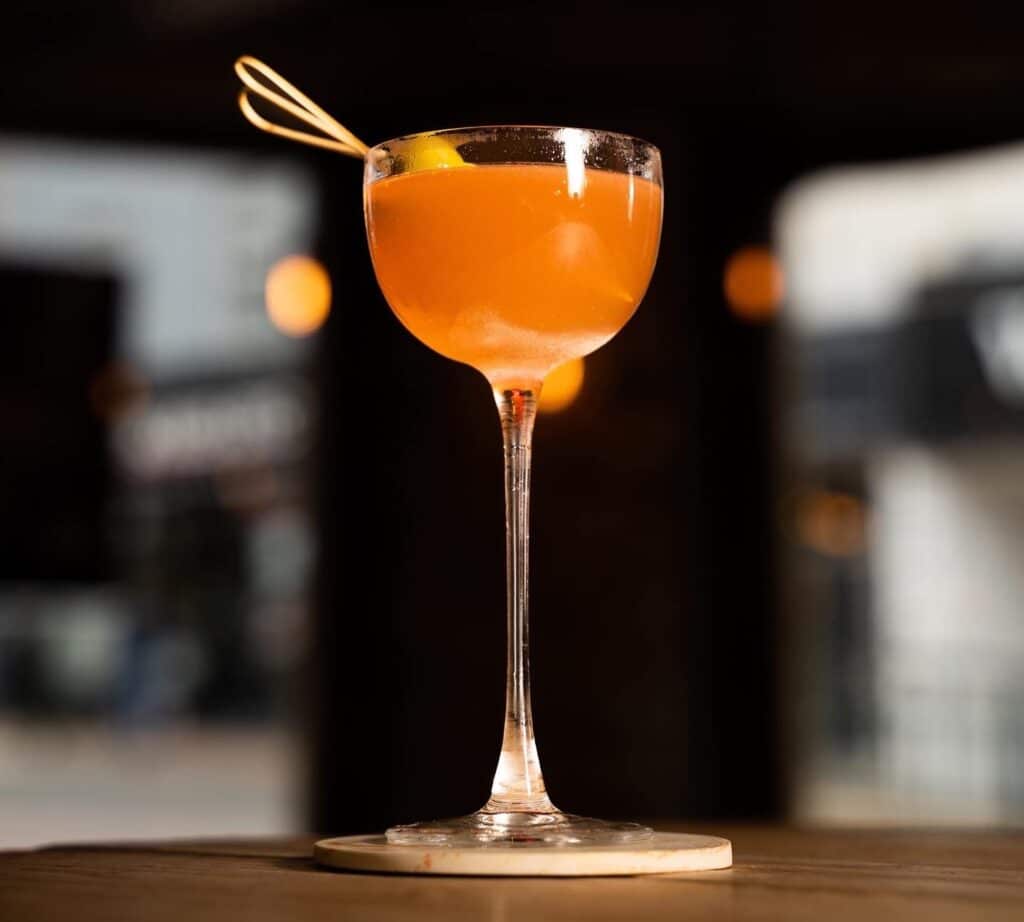 Picking between The Dead Canary and the science-inspired Lab 22 was like splitting hairs. Much like the former, this bar also pushes cocktail boundaries with a chameleon-like menu.
Though centrally located, it is easy to miss due to its location above a franchise of bakery chain, Greggs. Once found, drinkers are met with fantastically innovative cocktails in custom-made glassware.
Professional and friendly staff and an incredible range of bespoke cocktails make Lab 22 one of the best cocktail bars in Cardiff.
Address: 22 Caroline St, Cardiff CF10 1FG
Notable mentions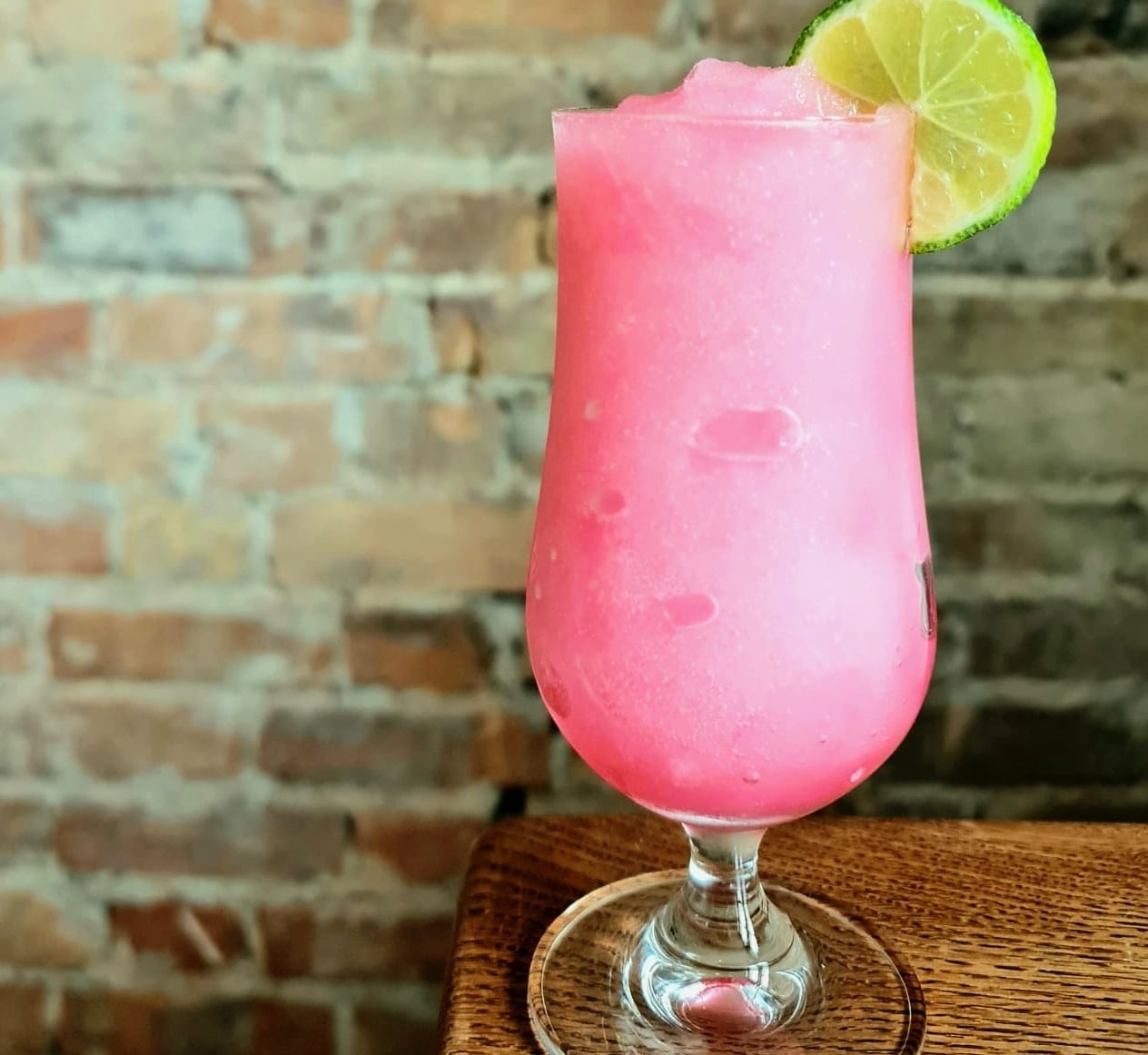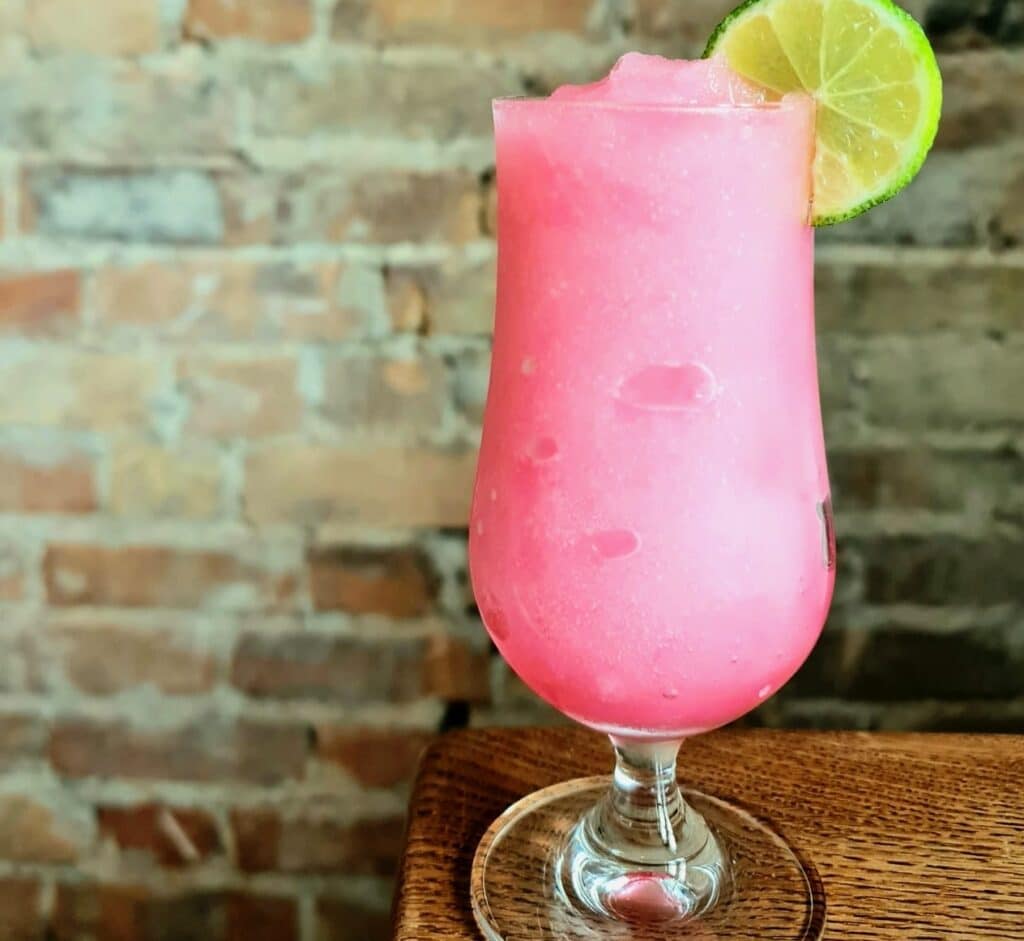 Ten Mill Lane: Open until six am, this is one of the most fun bars in Cardiff. There's even free toast if you make it until the night's end!
Chance & Counters: If a more-laid back spot suits you better, this board game fits the bill. Great drinks, simple but tasty food, and every board game you can think of make for a perfect evening with friends.
The Brass Beetle: With equally varied cocktail and pizza menus, you'll always find plenty to try in The Brass Beetle. They also offer fantastic vegetarian and vegan options to ensure everyone can eat!
Revolución de Cuba: For tasty brunch food or a cocktail masterclass, head to Revolución de Cuba for some of the best cocktail deals in the city.
FAQs about the best cocktails in Cardiff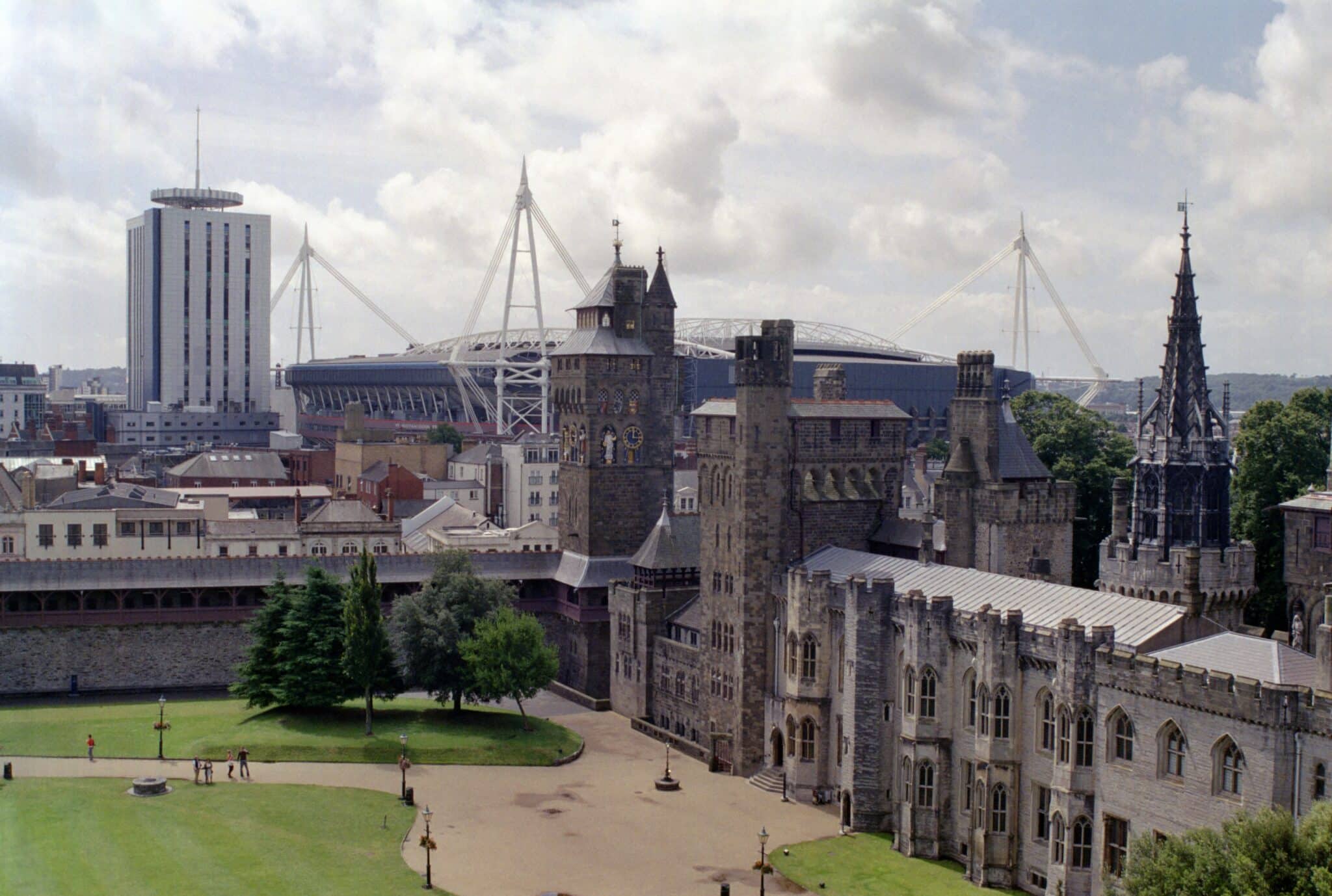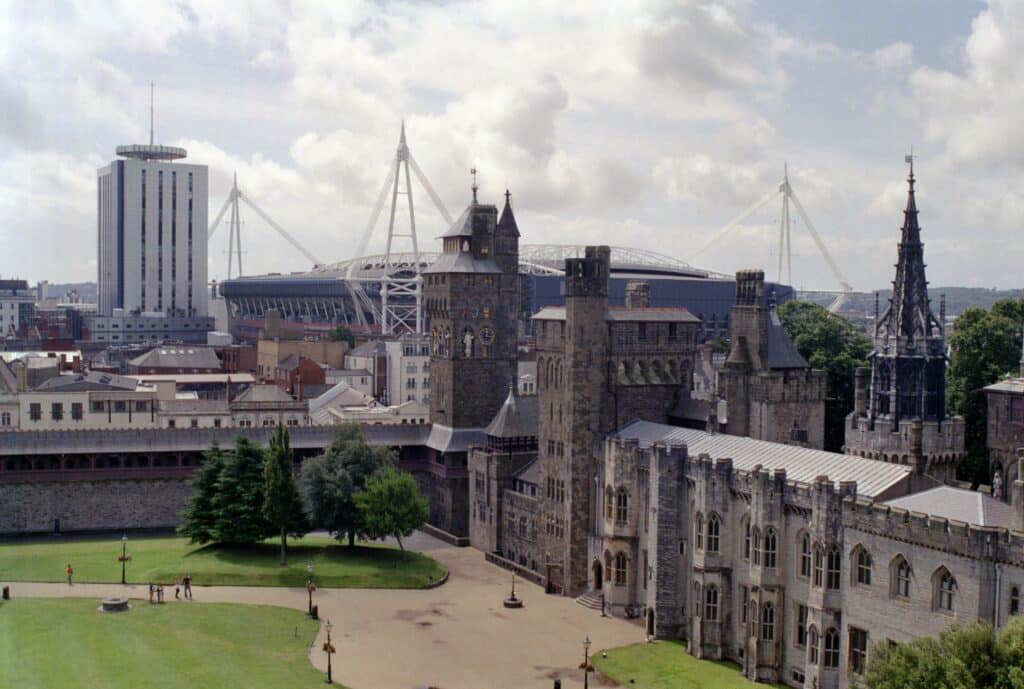 What area of Cardiff has the best bars?
Cardiff is perfect in that its nightlife is very central. You will find many great bars in and around St Mary's Street, Caroline Street and High Street.
Where is the best bar for a date in Cardiff?
Lab 22 is perfect for a date in Cardiff due to its excellent selection of food and drinks to suit all tastes. Moreover, its somewhat hidden location adds a sense of intimacy that is perfect for a date.
Is Cardiff good for a night out?
Cardiff is great for a night out! On top of these excellent cocktail bars, Cardiff also offers many pubs and nightclubs to suit all tastes and budgets.