The Isle of Skye is a picturesque island located off the northwest coast of Scotland. A beautiful place to explore, we're ranking the best Isle of Skye restaurants for when you need a delicious bite to eat.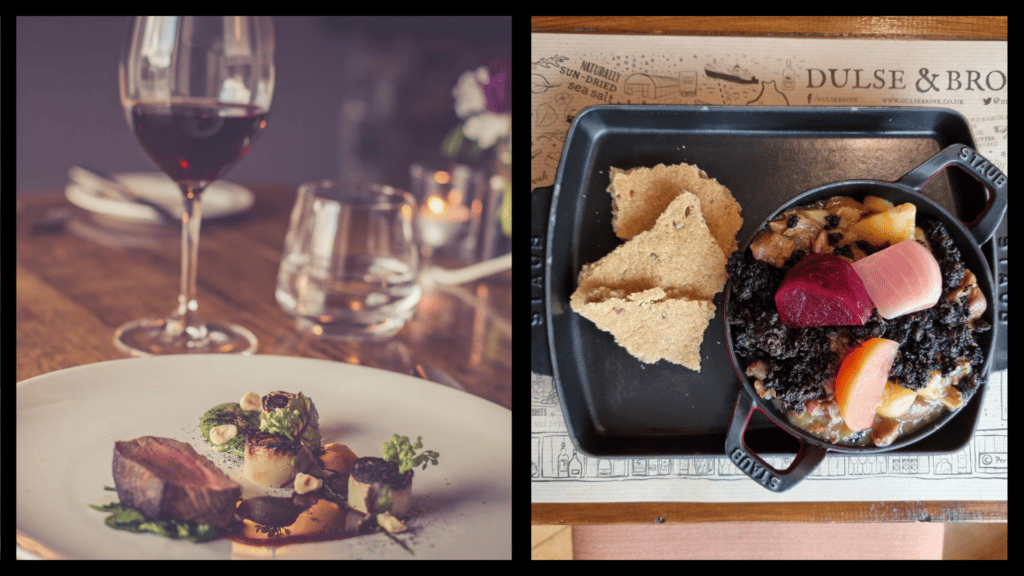 Located off the northwest coast of Scotland, the stunning Isle of Skye is known for its breathtaking landscapes, fishing villages, and historic castles.
Thanks to its prime location and thriving fishing industry, there are plenty of locations to enjoy fresh seafood all across the island. However, if seafood isn't your thing, the best restaurants in Skye also serve a fantastic range of international and Scottish cuisine.
So, if you're looking for some delicious food, check out these fantastic Isle of Skye restaurants that cater for all tastes and budgets.
10. Castle Moil Restaurant ‒ for a hearty meal and friendly service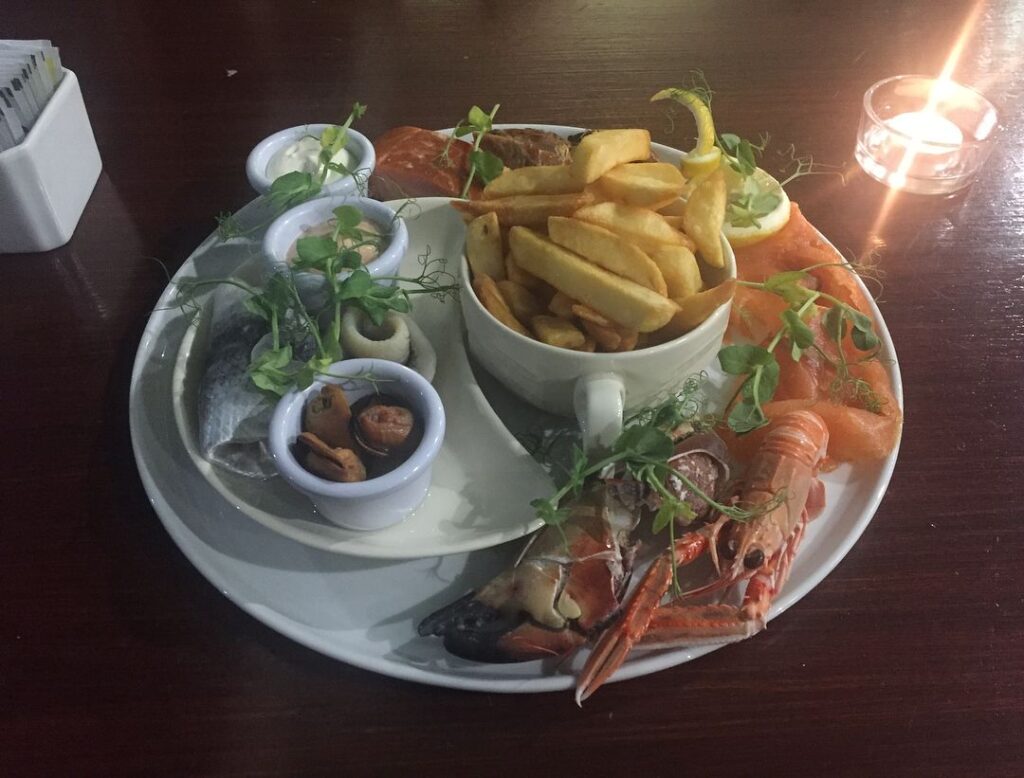 Located in southern Skye, Castle Moil Restaurant is a relaxed eatery serving a fantastic array of locally caught seafood and other dishes.
For a hearty meal and friendly service, this Kyleakin eatery is undoubtedly among the best restaurants in Skye.
Address: S Obbe Rd, Kyleakin, Isle of Skye IV41 8PL
9. Cuchullin Restaurant ‒ a fantastic fine-dining restaurant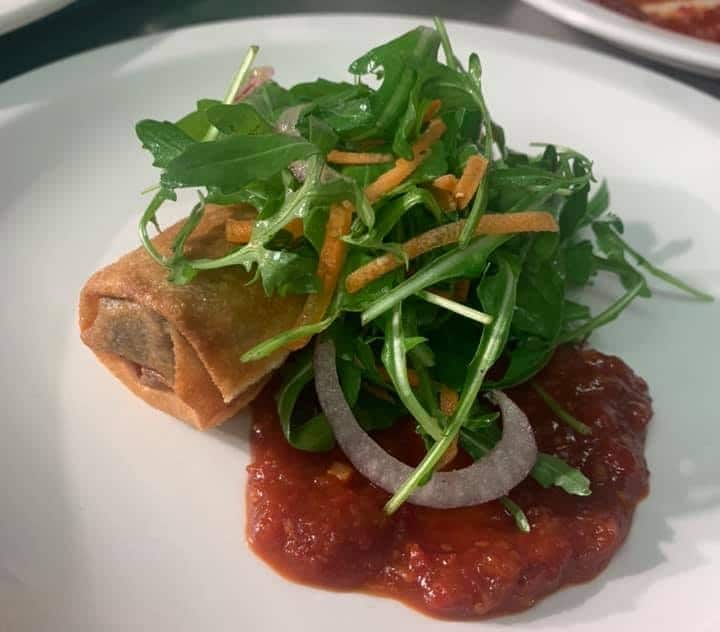 Cuchullin Restaurant in Portree is a fantastic fine-dining restaurant renowned for its locally-sourced Scottish seafood and meat dishes. 
Known for its fresh food, this is a top foodie destination among both locals and visitors to the island. Thus, we advise you to book in advance to avoid disappointment.
Address: 8 Somerled Square, Portree IV51 9EH
8. Claymore Restaurant ‒ a great place to eat in southern Skye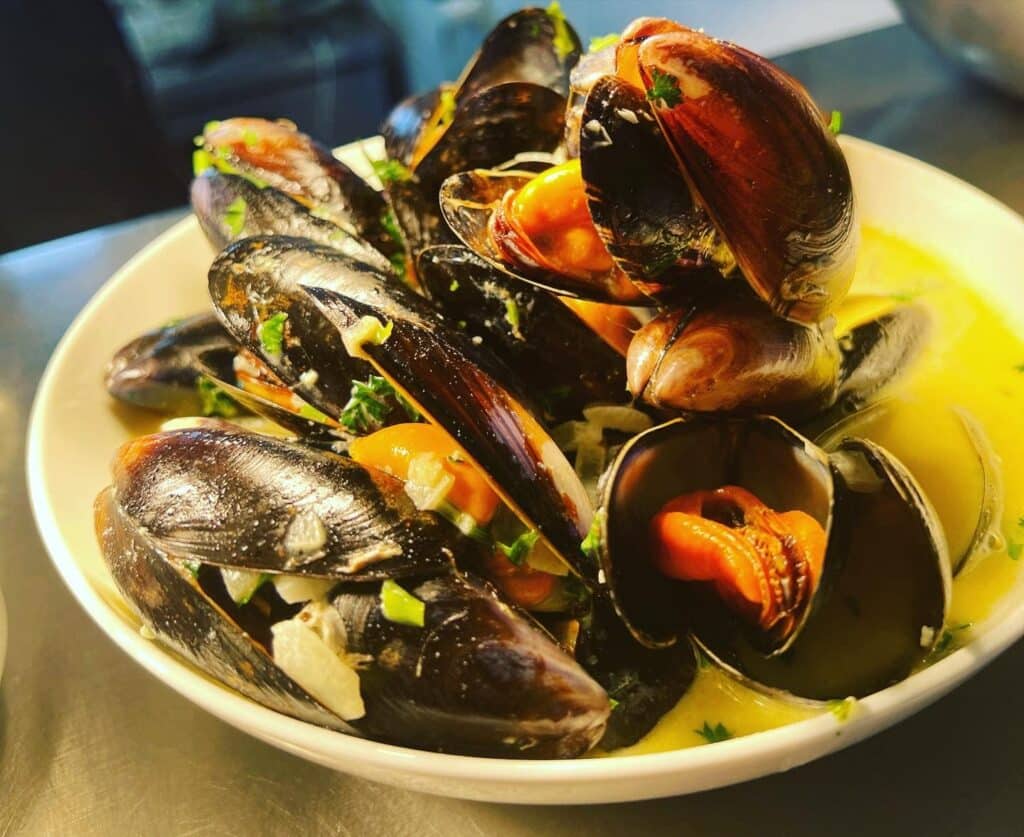 A friendly, family-run business, Claymore Restaurant is another sure bet for excellent food in southern Skye.
Offering an array of locally-caught seafood and creative specials, a meal here will undoubtedly be one you won't forget.
Address: Broadford, Harrapool, Isle of Skye IV49 9AQ
7. Dulse & Brose ‒ for delicious locally-sourced produce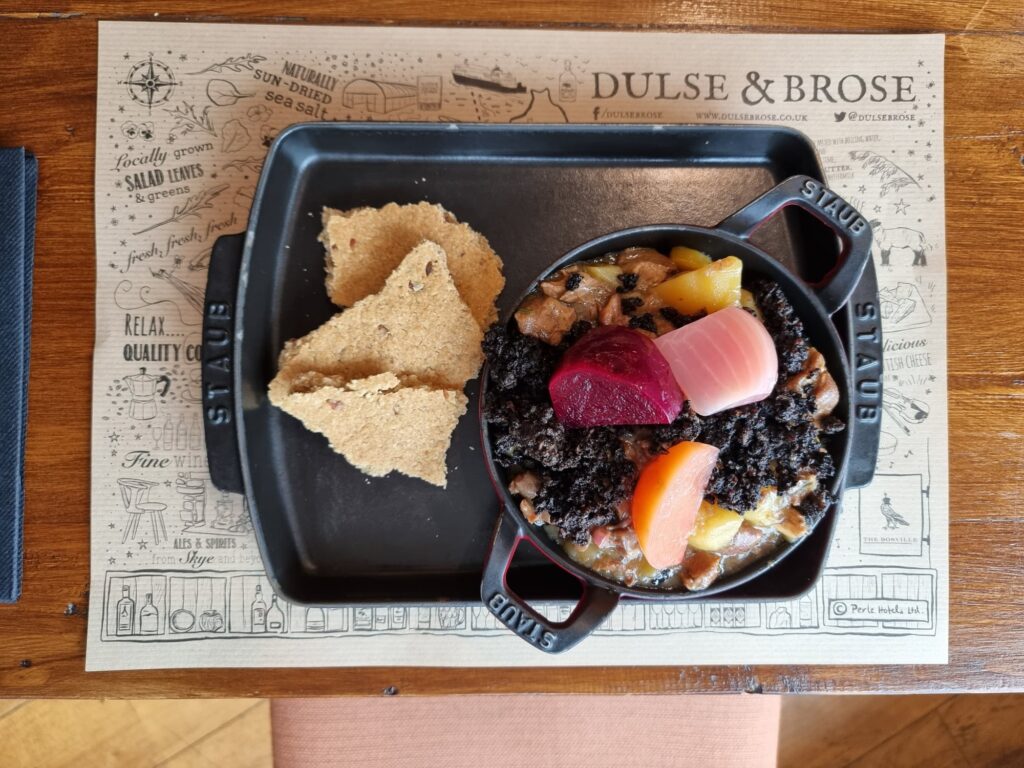 Dulse & Brose is a fantastic Isle of Skye restaurant that reflects the island's incredible wildlife and landscape in its modern menu.
Serving a range of seafood from the island's west coast, this is a great spot for a delicious bite to eat. From locally grown vegetables and salad to meat, seafood, and more, you'll be spoilt for choice.
Address: Bosville Terrace, Portree IV51 9DG
6. Stein Inn ‒ the oldest inn in Skye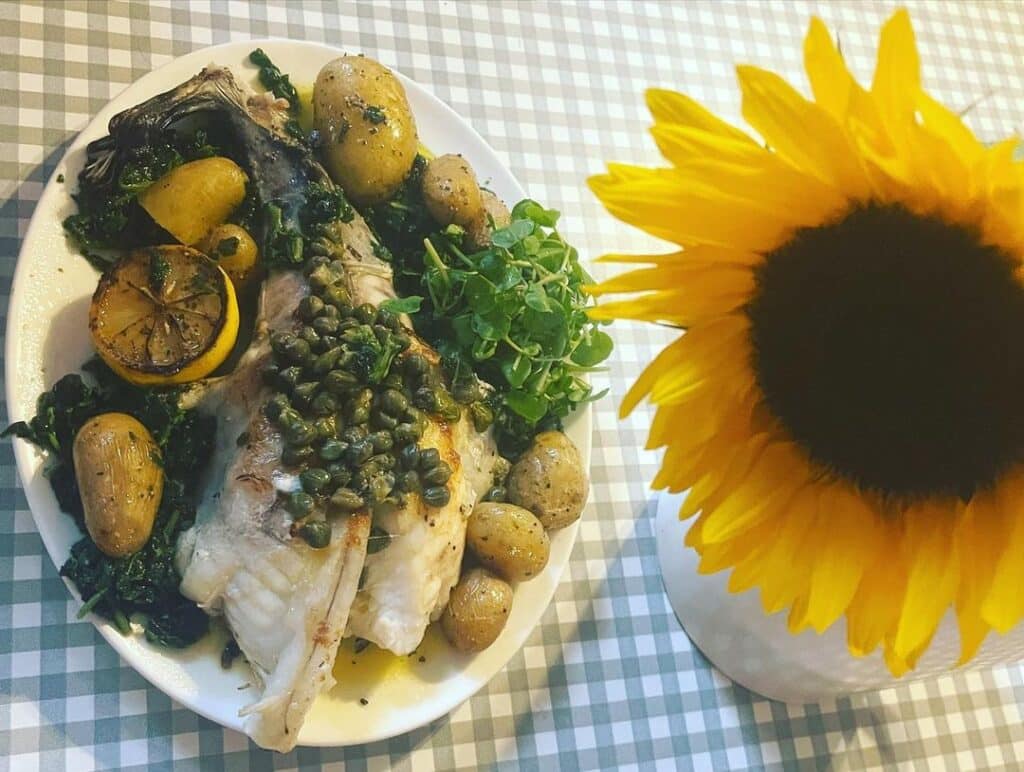 The Stein Inn is the oldest inn on the Isle of Skye, making it a must-visit for its historic reputation alone.
From light bites to venison pie, the extensive menu here offers something for everyone. So, no matter what you're in the mood for, this friendly restaurant is sure to cater.
Address: Macleods Terrace, Stein IV55 8GA
5. The Old School Restaurant ‒ a family-run business with a great reputation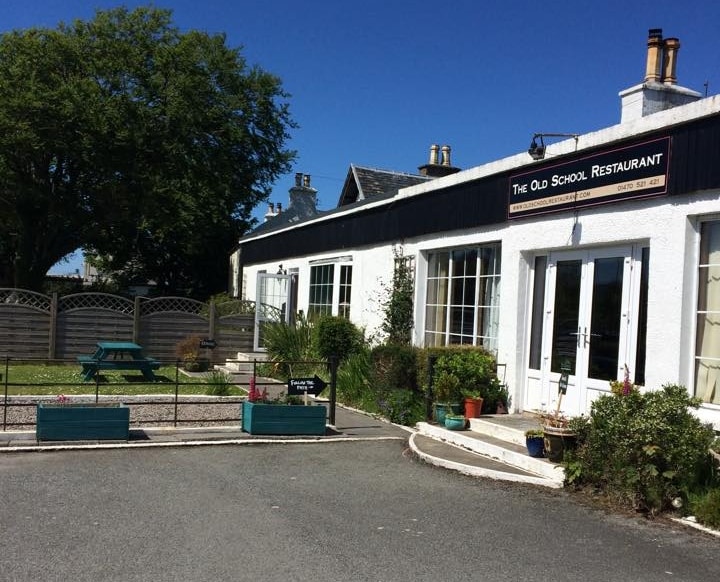 Owned by Maryann and Hugh Mackenzie since 1985, the beautiful and cosy restaurant attracts visitors from all over the island.
Offering a wide range of locally-inspired dishes, you can rest assured you will enjoy excellent food and friendly service here.
Address: B801, Inshegra, Lairg IV27 4RJ
4. Scorrybreac ‒ one of the best restaurants in Skye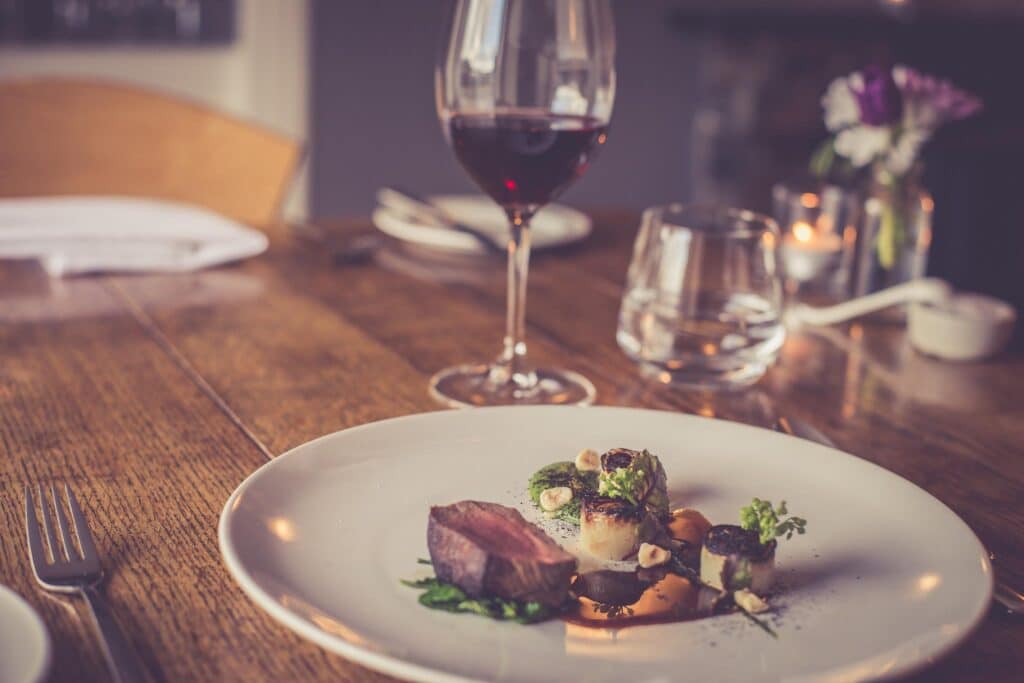 Run by the talented Chef Calum Munro, Sorrybreac is a fantastic restaurant found just above Portree Harbour.
Serving up fresh, seasonal, Scottish produce, customers can enjoy a real treat here. The name 'Sorrybreac' even pays homage to the island's picturesque surroundings, as it translates to 'speckled rock'.
Address: Scorrybreac Restaurant, 7 Bosville Terrace, Portree IV51 9DG
3. Loch Bay Restaurant ‒ for excellent food and high-end service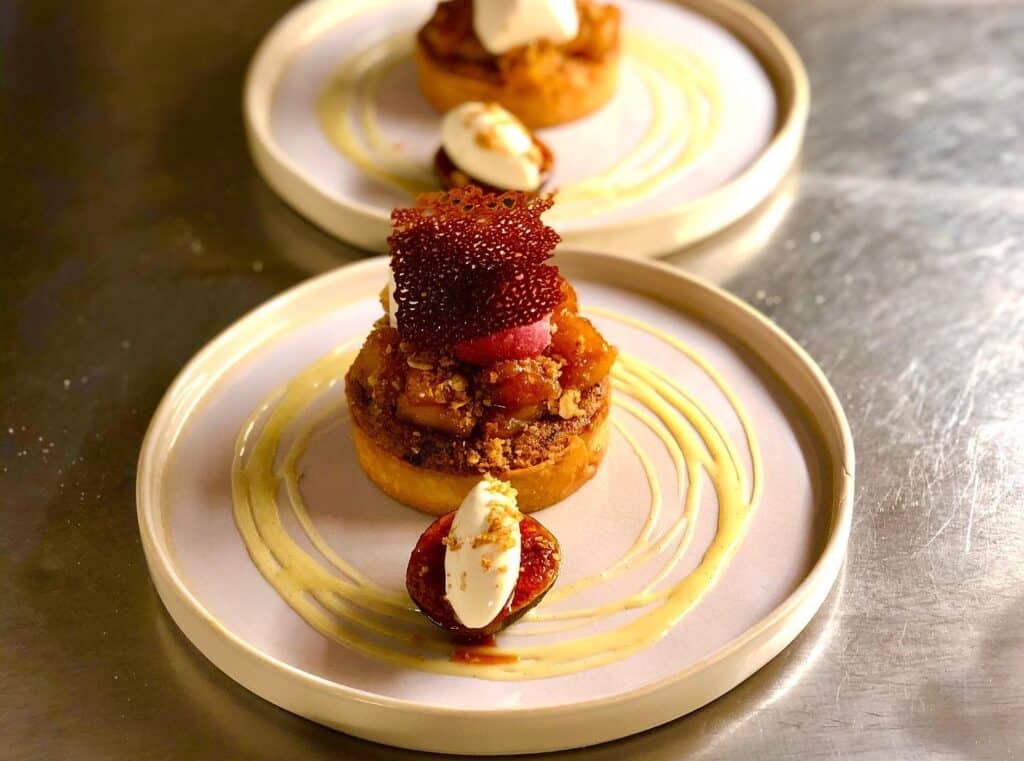 The Michelin star Loch Bay Restaurant is one of the most famous restaurants in Skye. Known for its excellent food and high-end service, your dining experience here will be nothing short of phenomenal.
Located inside a whitewashed cottage in Western Skye, you can enjoy the atmosphere of a small fishing village, too.
Address: 1 Macleods Terrace, Stein, Isle of Skye IV55 8GA
2. Edinbane Lodge ‒ try their fantastic ten-course tasting menu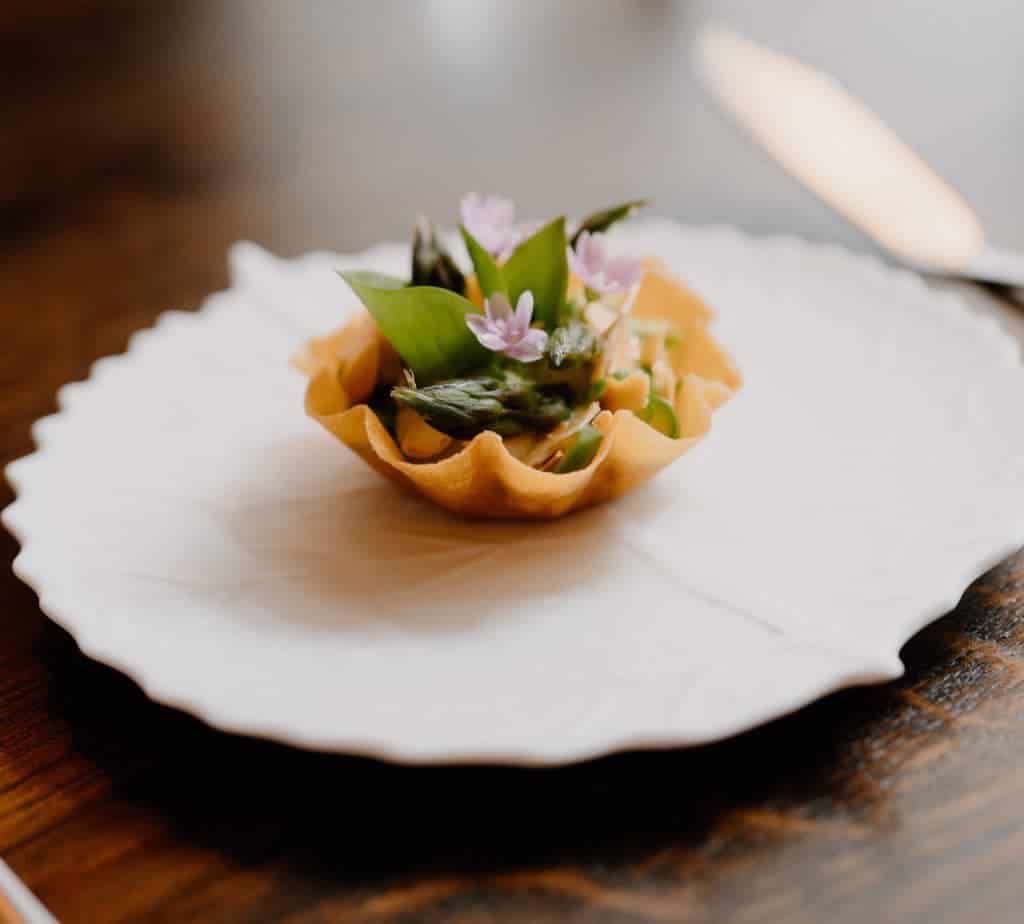 Spearheaded by Chef Calum Montgomery, Edinbane Lodge is a beautiful restaurant known for its amazing ten-course tasting menu.
Offering a casual fine-dining experience, Edinbane Lodge is well-loved among both tourists and locals to the island.
Address: Old Dunvegan Road, Edinbane IV51 9PW
1. The Three Chimneys ‒ a favourite among critics and locals alike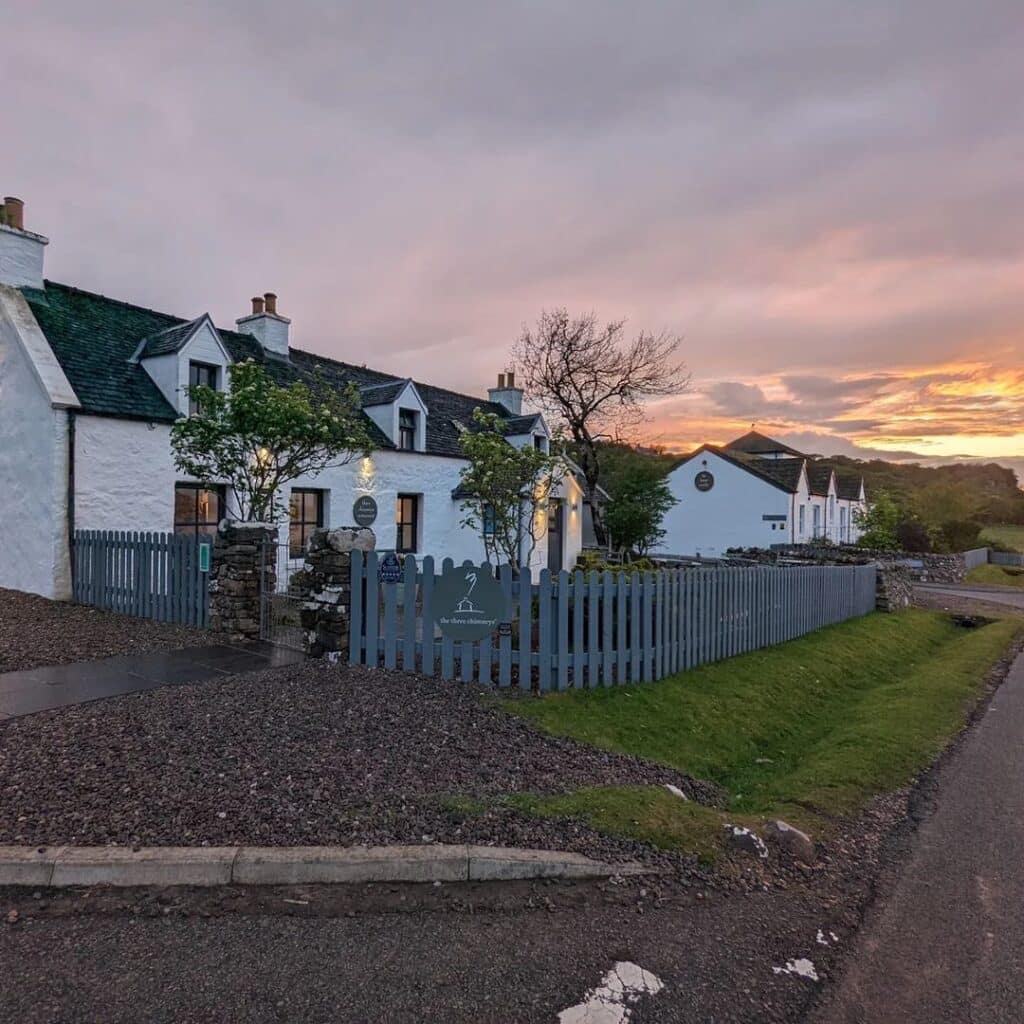 Owned and run by husband and wife team Eddie and Shirley Spear, the fantastic Three Chimneys has been a favourite restaurant among both critics and locals.
Having operated on the island since 1984, the restaurant has a fantastic reputation as one of the best restaurants in Skye. Today, Head Chef Scott Davies wows diners with his amazing tasting menu.
Address: Colbost, Dunvegan, Colbost, Isle of Skye IV55 8ZT
Notable mentions
The Dunvegan: Located on the shores of Loch Dunvegan in northern Skye, The Dunvegan serves a range of tasty Scottish food alongside some fantastic vegetarian and vegan options.
Coruisk House: From delicious fish dishes to wild venison, Coruisk House is an excellent option for a delicious meal. However, you must book a table in advance.
Seaflower Skye: For a unique dining experience, you need to book a table on the Seaflower Skye. Here, you can enjoy a picturesque boat ride and excellent food.
FAQs about the best restaurants in Skye
What food is Skye famous for?
Skye is famous for its locally-caught Scottish seafood.
What is the most popular restaurant in Scotland?
The Three Chimneys and The Old School Restaurant are two of the most popular restaurants in Skye. Meanwhile, The Kitchin in Edinburgh has been ranked the best restaurant in Scotland as a whole.
How big is the Isle of Skye?
The Isle of Skye is 1,656 sq km (639.4 square miles).