Our interest in everything Viking and Viking sites has recently been sparked by Netflix's Vikings: Valhalla series, which has been a global success.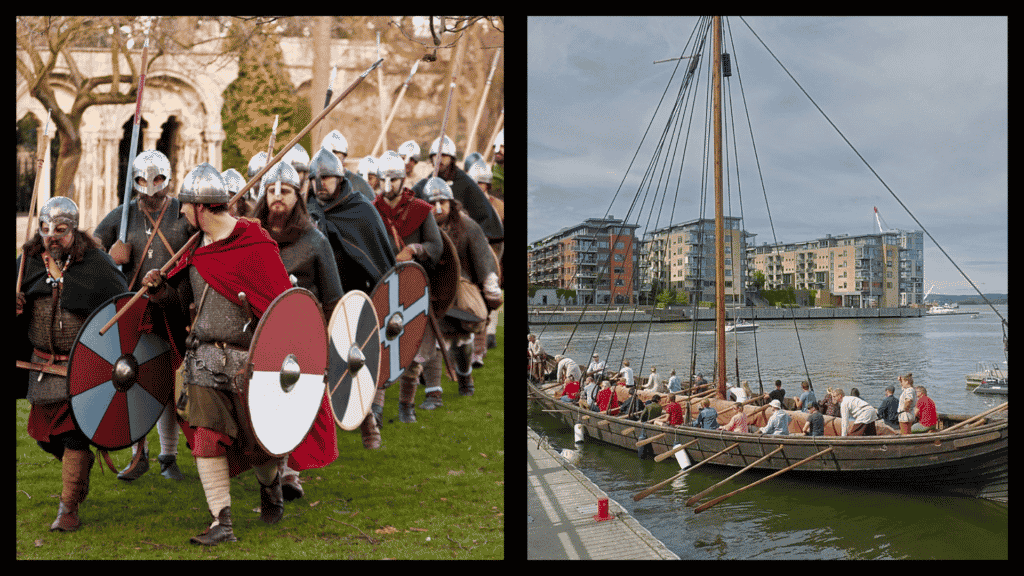 The production team have already confirmed that a second series is being made. We probably learned about Viking history in school and were introduced to the mythology entwined into our own culture.
We talk about Thor throwing thunderbolts around when there is a storm, even if we know no more of the mythology than that.
But, however much or little we know, we have an image in our mind's eye of fierce warriors in long boats whose influence spread around the world.
These warriors have become an inspiration for a multitude of offerings in the current cultural zeitgeist. TV programs and films such as Vikings or The Northman, and games such as Assassins Creed Valhalla and the latest iterations of the God of War Franchise have proved massive hits.
So much so, that even slot games have begun to capitalise. If you read online slot reviews, you will often see mention of games such as Vikings go to Valhalla and Vikings go Berserk.
If you want to take your learning a bit further, travelling to Scandinavia is a must on your bucket list.
This is where it all started. In no particular order, here are ten places to include in any Viking-themed trip to the north.
10. Oslo, Norway – steeped in Viking history

The Norwegian capital is steeped in Viking history and no more so than at the Ship Museum, which has two of the best-preserved long boats in the world.
There are also fascinating finds from around the fjords on display, including textiles, sledges, and household utensils
9. Tønsberg, Norway – replica of the Oesberg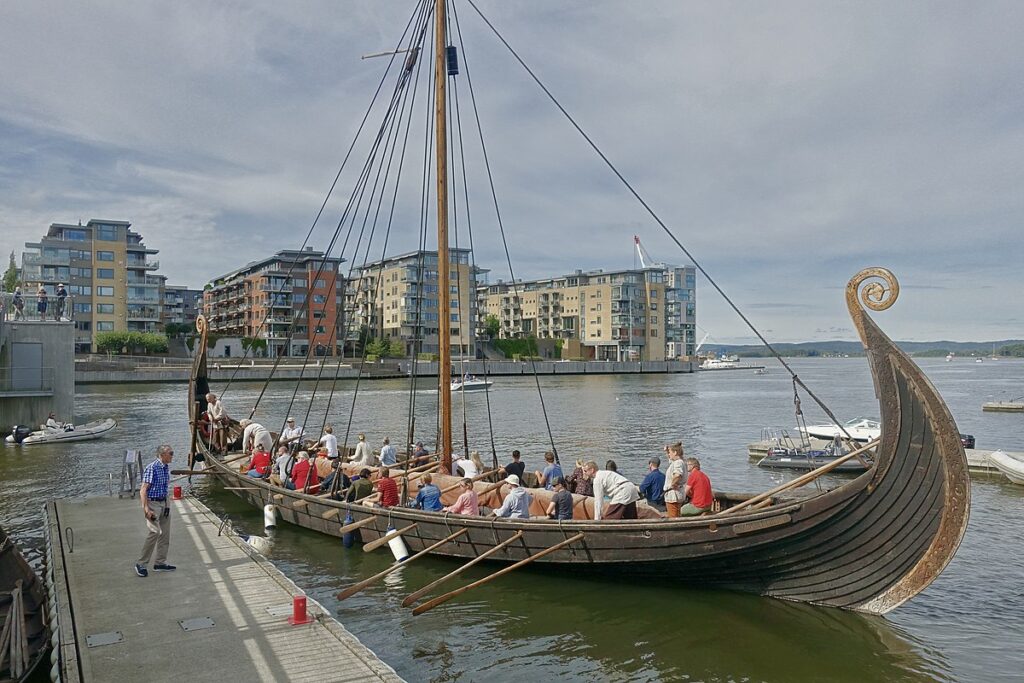 A full-scale replica of the ship the Oesberg is permanently moored here. It was successfully sailed across open water to Færder National Park in 2014.
Tonsberg is a historic city that marks the beginning of the Vestfold Viking Trail. The trail takes you to a collection of ancient burial mounds and settlements.
There is a Viking Festival here if you visit in September. You will be able to witness re-enactments and replica ships in full sail.
8. Roskilde, Denmark – five replica boats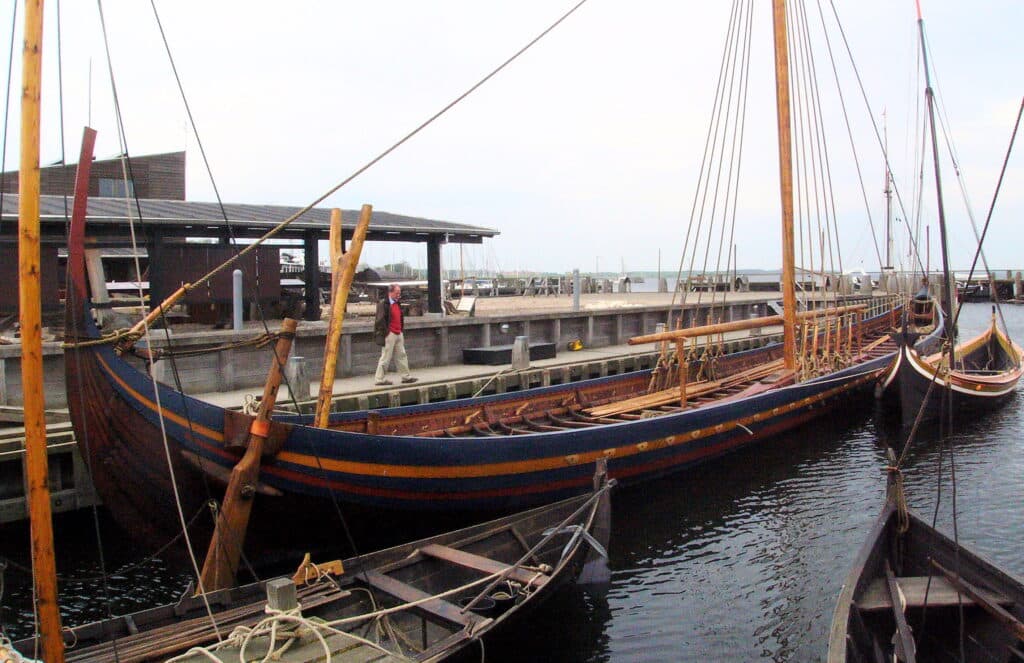 If your fascination is Viking ships, then a visit here will let you discover the remains of five original ships excavated in 1962.
The site is twenty miles west of Copenhagen and can easily be reached by train. It is believed that the ships were sunk deliberately to block the waterway. There are five replica boats in the harbour.
7. Aifur Krog & Bar, Stockholm, Sweden – Viking food and drinks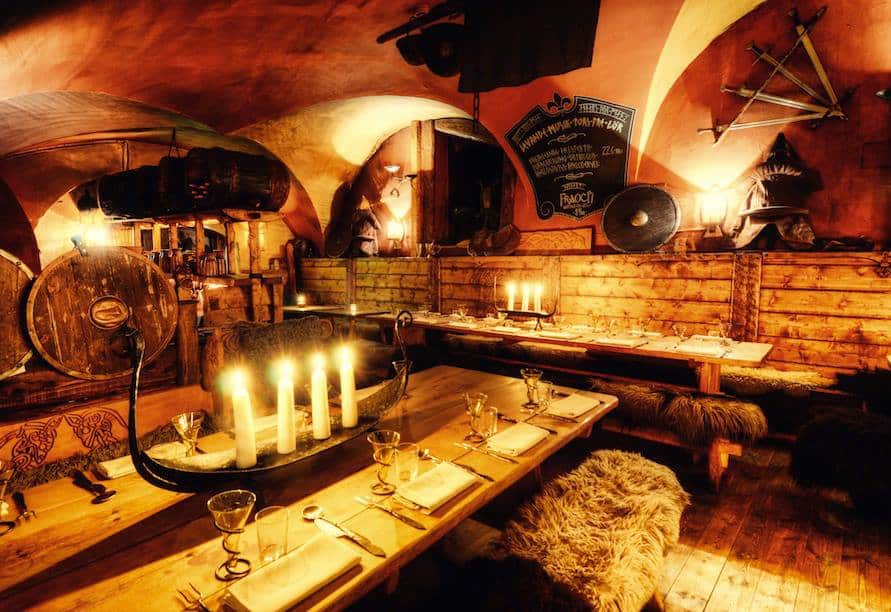 This bar and restaurant was named after a legendary ship and is the ideal place to visit if you have feasting on your mind.
This is a truly immersive experience, and the restaurant adorns replica Viking furniture and tools.
The food and drink menus include Viking favourites like roasted dwarf chicken and mead. There is also live music.
6. Aarhus, Town of the Vikings, Denmark – Viking festival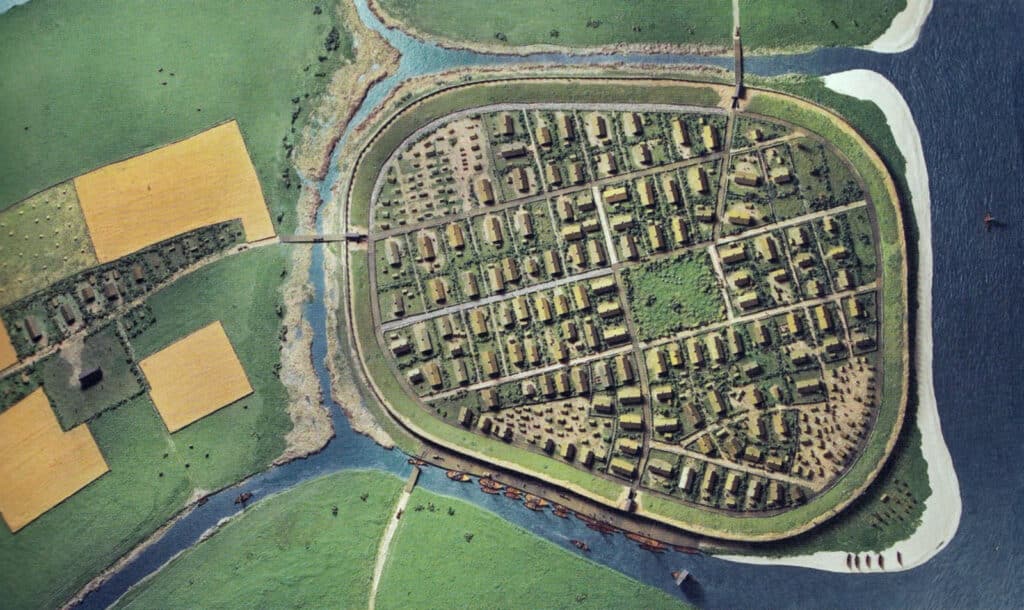 Denmark's second city hosts a Viking Moot Festival on the last weekend of July each year.
It is worth a visit all year round as it has some of the country's best Viking museums, and there are plenty of Viking remains visible in the city itself.
Learn more about the Vikings, in particular their role in Ireland, with this article on 10 fascinating facts you probably didn't know.
5. Viking Festival, Hafnarfjordur, Iceland – Viking-inspired activities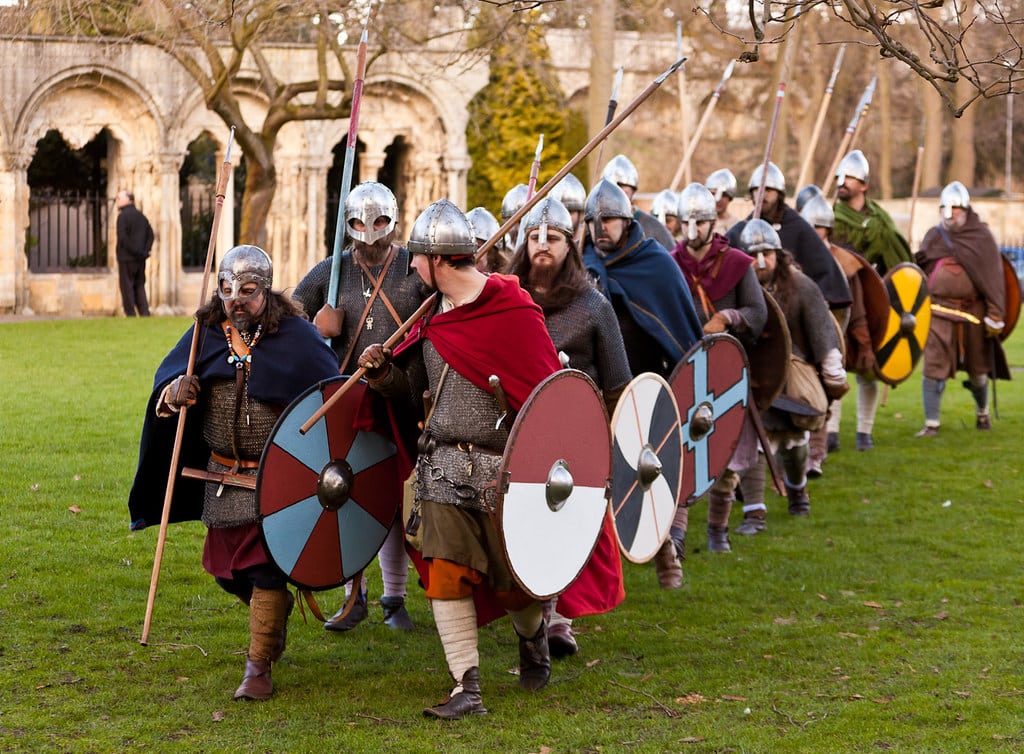 Four days of Viking-inspired activities take place every June in Hafnarjordur, Iceland. Participants can learn to throw an axe, carve a bowl or shoot a bow and arrow while surrounded by everything Viking, from boats to food and dramatic experiences galore.
In addition, you might get to see the Northern Lights if you are lucky.
4. Karmøy and Haugesund Settlement, Norway – replica settlement and Viking sites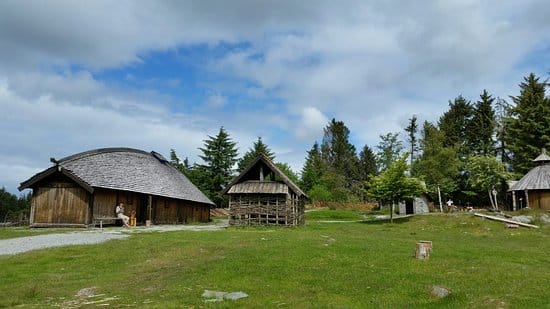 Here, you will find an immersive replica settlement that gives an insight into day-to-day life.
In addition, there is an impressive amphitheater that hosts Norway's longest-running open-air play. One of the best Viking sites for sure.
3. Life of Viking Museum, Stockholm, Sweden – one of the best Viking sites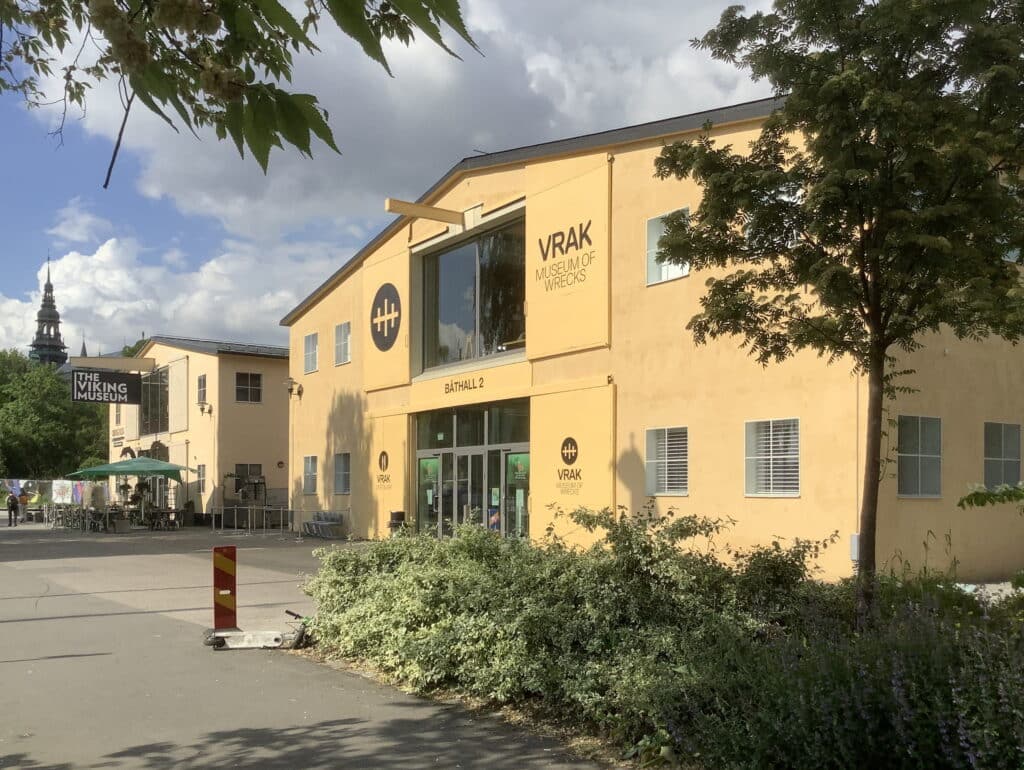 This interactive museum includes an eleven-minute journey that will take you through every aspect of Viking life, from family life to traversing the globe.
2. Ribe, Denmark – experience life between 700 and 950 AD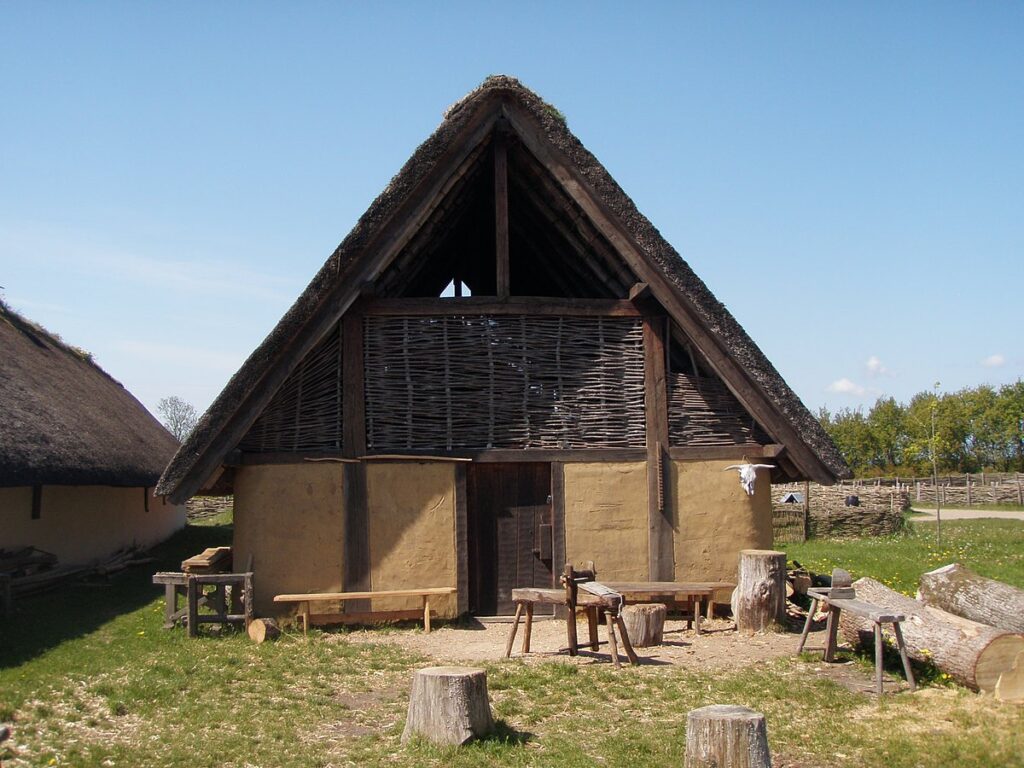 Denmark's oldest town has a heritage Viking Centre which allows visitors to visit a reconstructed version of it. You can also experience how life might have been between 700 and 950 AD
1. Gudvangen, Norway – Viking Valley Experience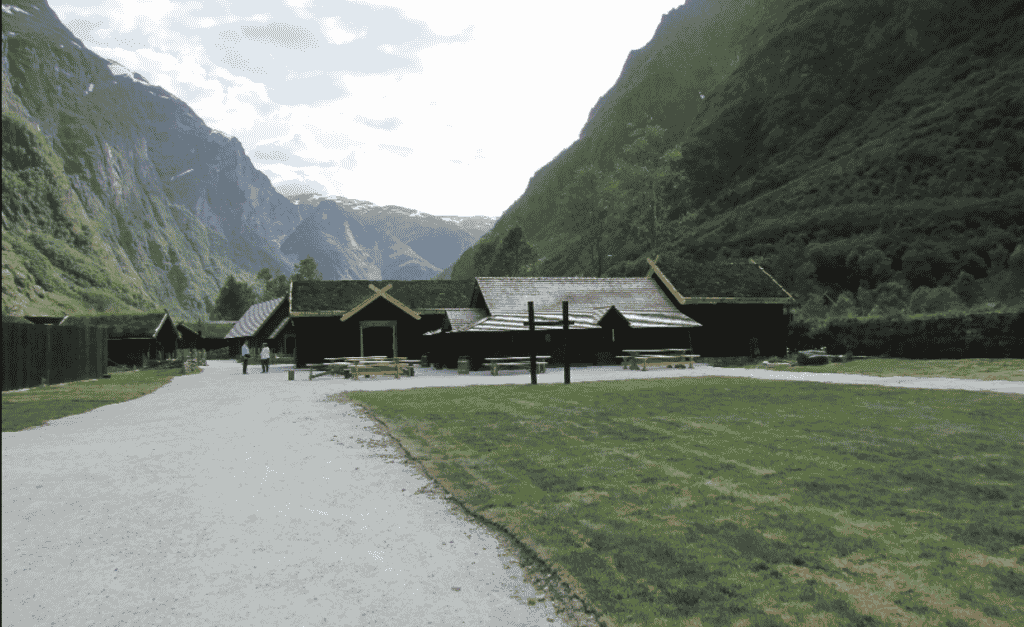 Gudvangen is in the heart of a UNESCO world heritage site and is home to the Viking Valley Experience.
This is also the ultimate location to learn about everything Viking all year round and offers visitors the full spectrum of experiences to lose themselves in.