Fancy living on a roundabout, an island, or a bridge? Well, check out these houses, which are located in the most unusual places.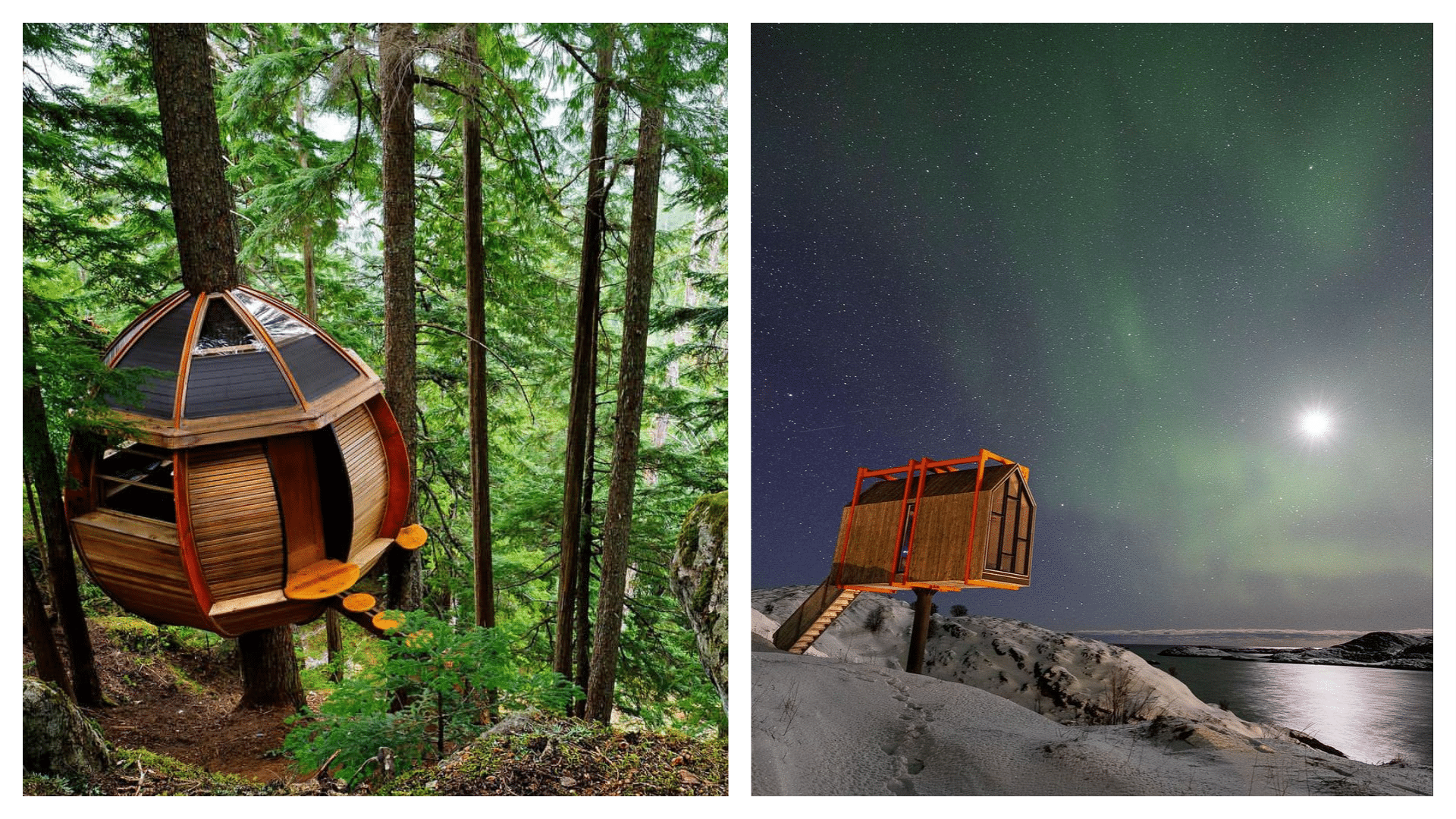 From lone island houses to houses built on a motorway, these unimaginable locations to set up base are just a few of many that exist across the globe.
So, if curiosity is upon you, why not check out these ten houses in the most unusual places and figure out which one is the most bizarre?
10. Whistler Treehouse, Canada – surrounded by nature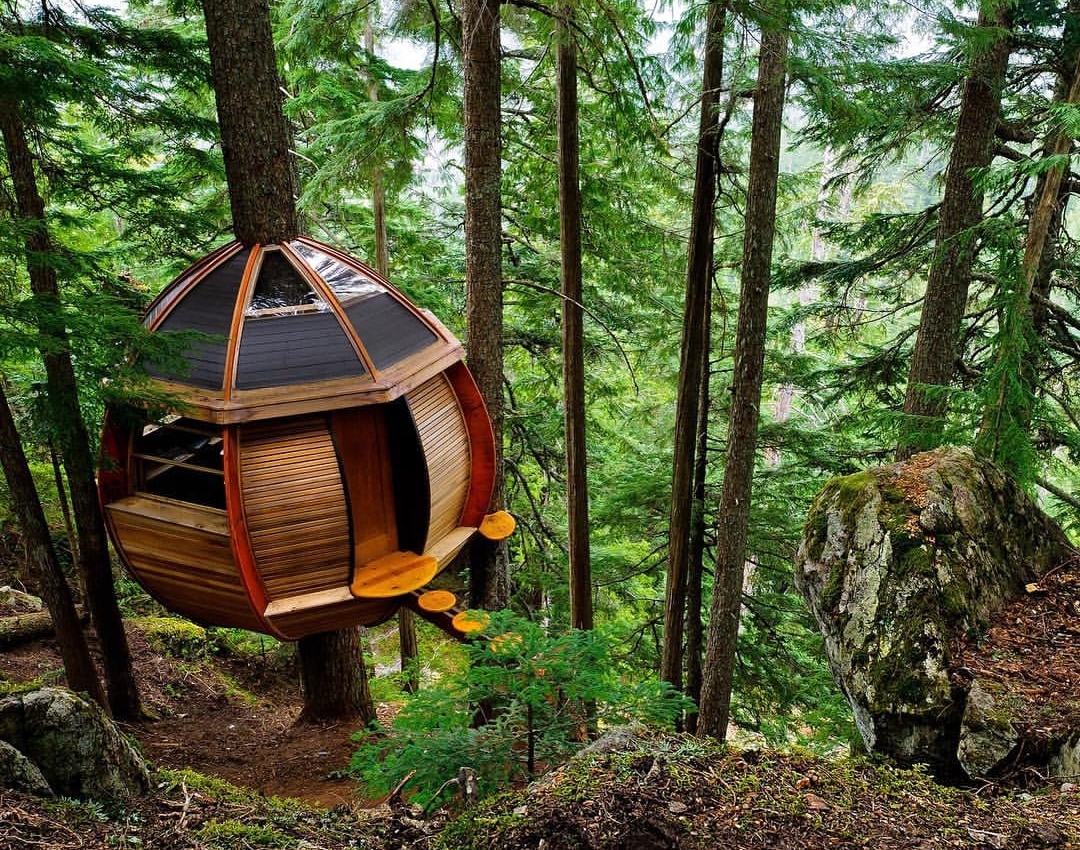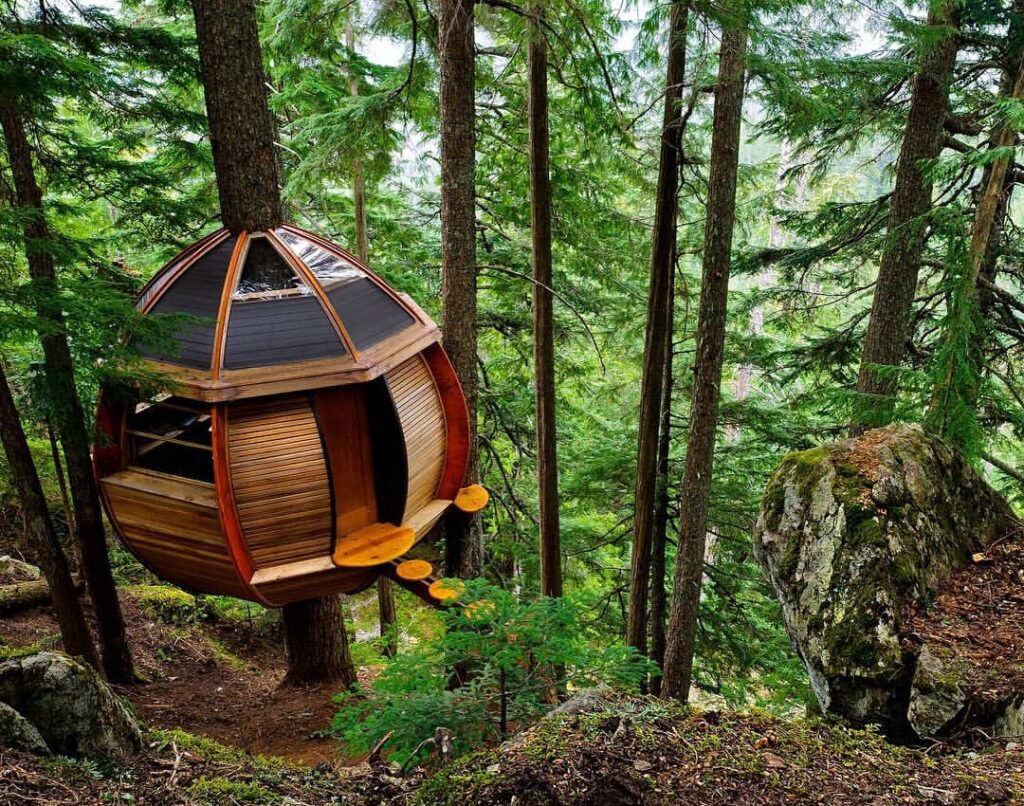 Being up close and personal with nature is one thing, but this takes it to the next level. A local man in Whistler, Canada, decided to build his version of a treehouse.
It sits snuggly atop the towering trees and was made entirely with recycled materials he found online. It is now a worldwide sensation!
Address: Whistler, Canada
9. Cave Houses, Australia – an escape from the heat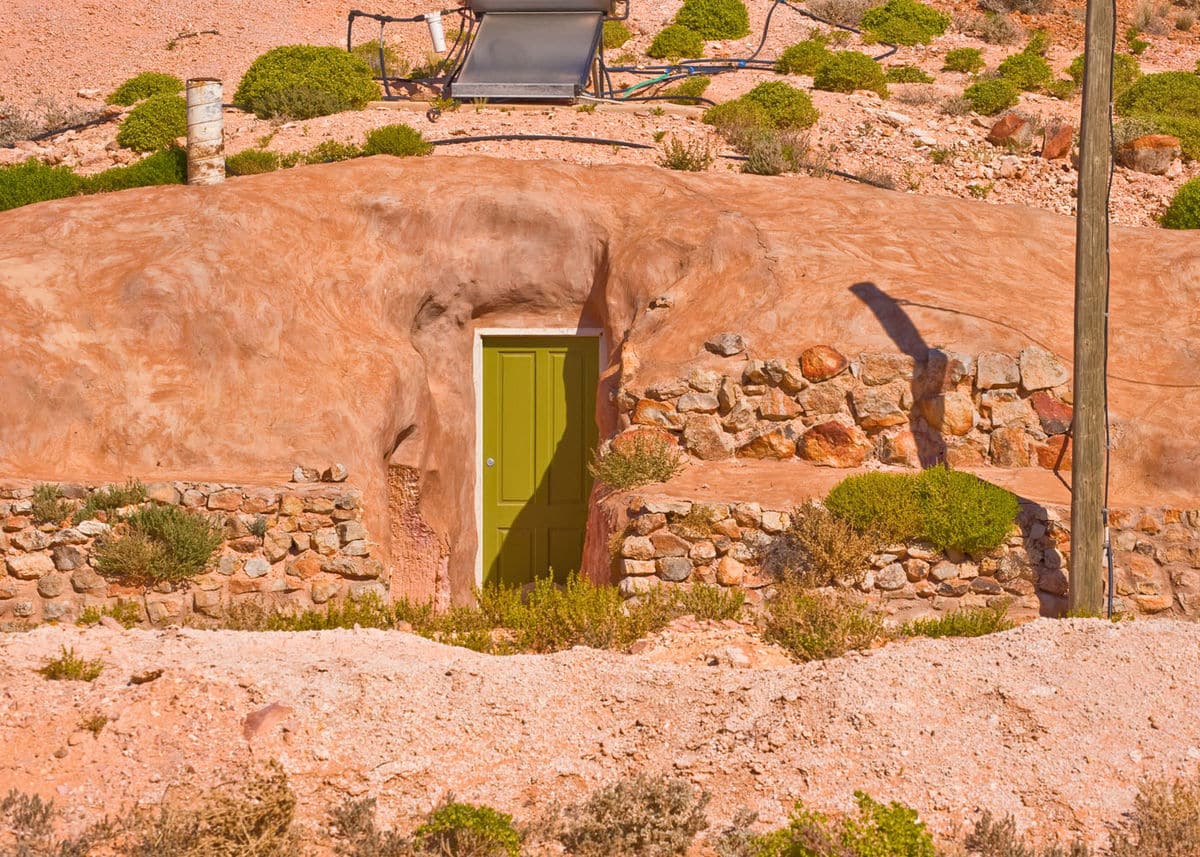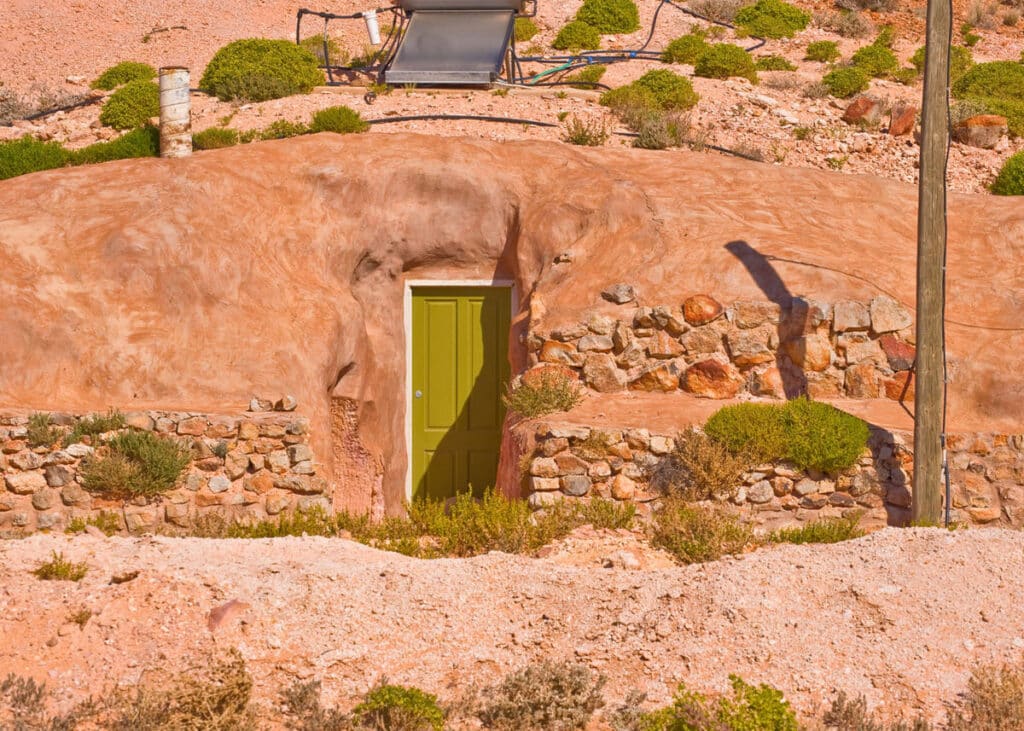 Imagine living in a place so hot that you need to build your house underground; that's what the residents of the mining town called Coober Pedy did to cope with the soaring temperatures.
People have built homes underground in this town for more than 100 years, making it a fascinating place to see.
Address: Coober Pedy, Australia
8. Luxury Complex, China – a not-so-luxurious setting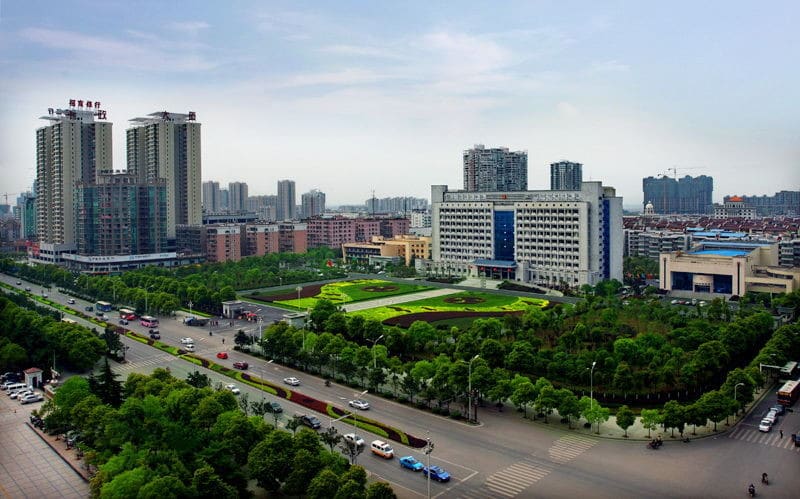 One of the craziest things you will see in Hengyang, China, is a complex of illegally built luxury houses on the roof of a local shopping mall.
We could think of far nicer and much less weird places to have a fancy home, but in 2013, this location was chosen for twenty-five of them. Unusual, or what?
Address: Hengyang, China
7. Keret House, Poland – an crazy mini micro home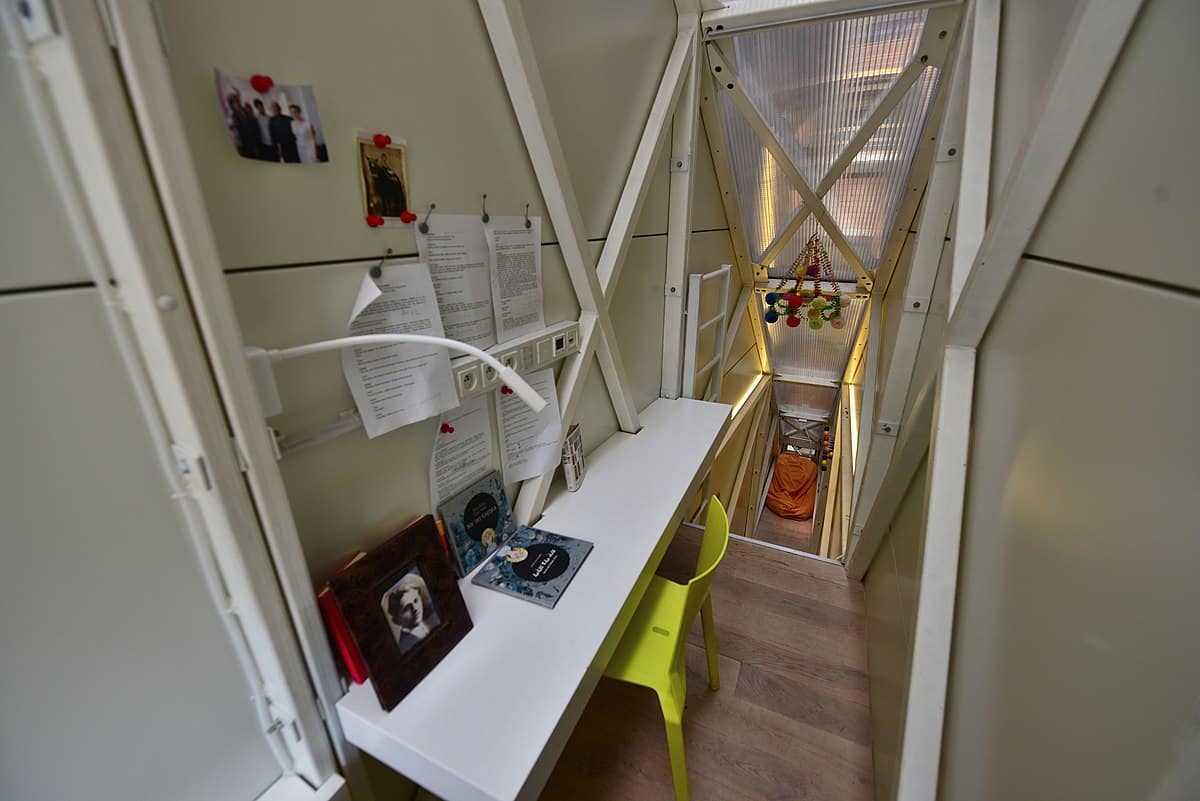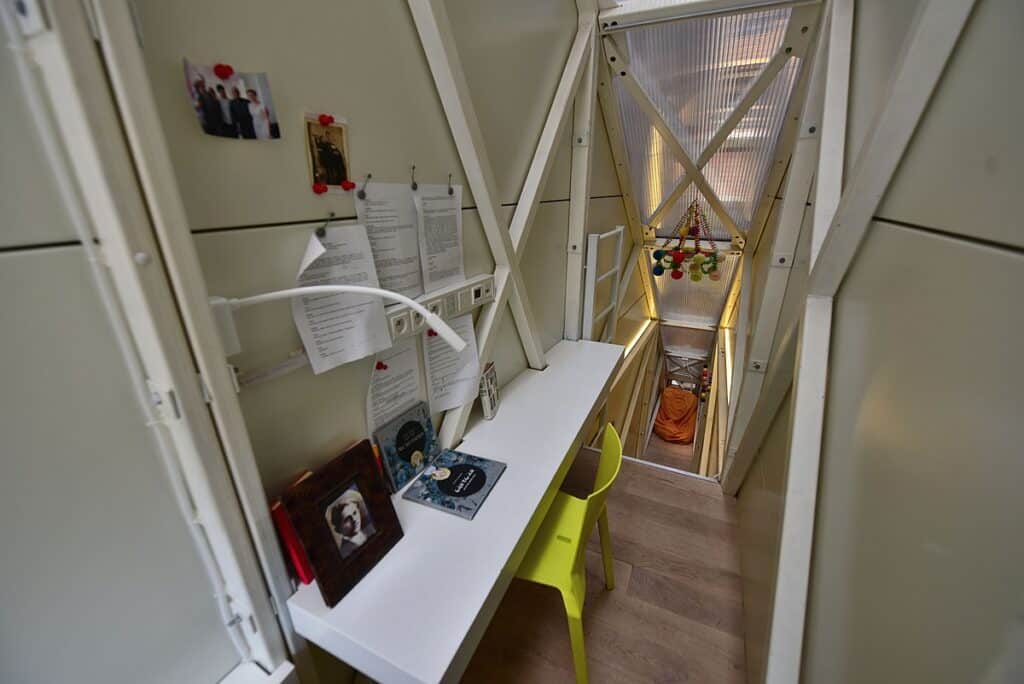 The Keret House in Warsaw, Poland, takes the term tiny home to the next level since this is squeezed between two other buildings.
This art installation in the form of an insert measures just 152m at its widest point, and 92cm at its narrowest point, leaving the imagination running wild.
Address: Żelazna 74, 00-875 Warszawa, Poland
6. The Arctic Hideaway, Norway – an great place for the aurora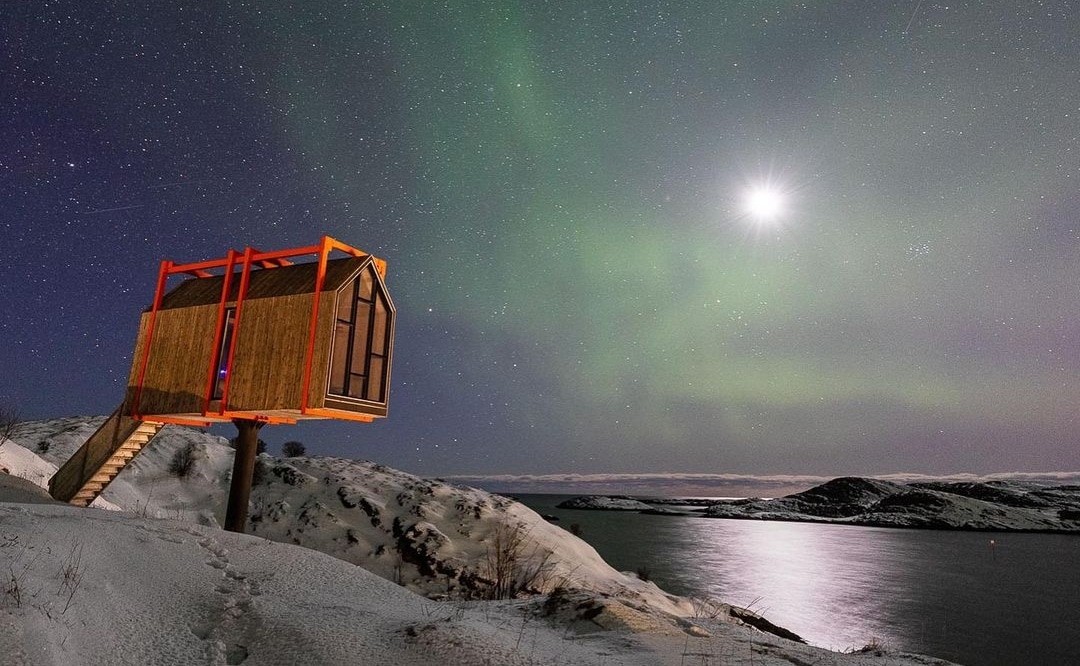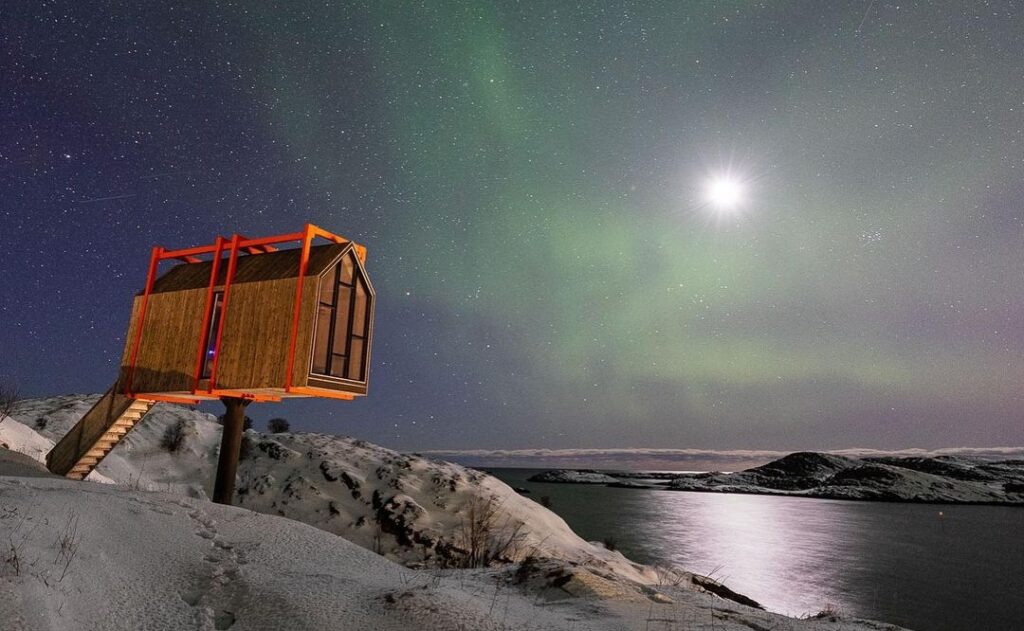 One of the top houses in the most unusual places has to be this tiny house which is, in fact, a hotel with soaring views, especially of the famous northern lights in Norway.
This unusual building is located on Fordypningsrommet Fleinvær, an island off Norway, and is only accessible by a charter boat or ferry.
Address: Sørværet 2-4, 8094 Fleinvær, Norway
5. The Island House, Serbia – an unusual island escape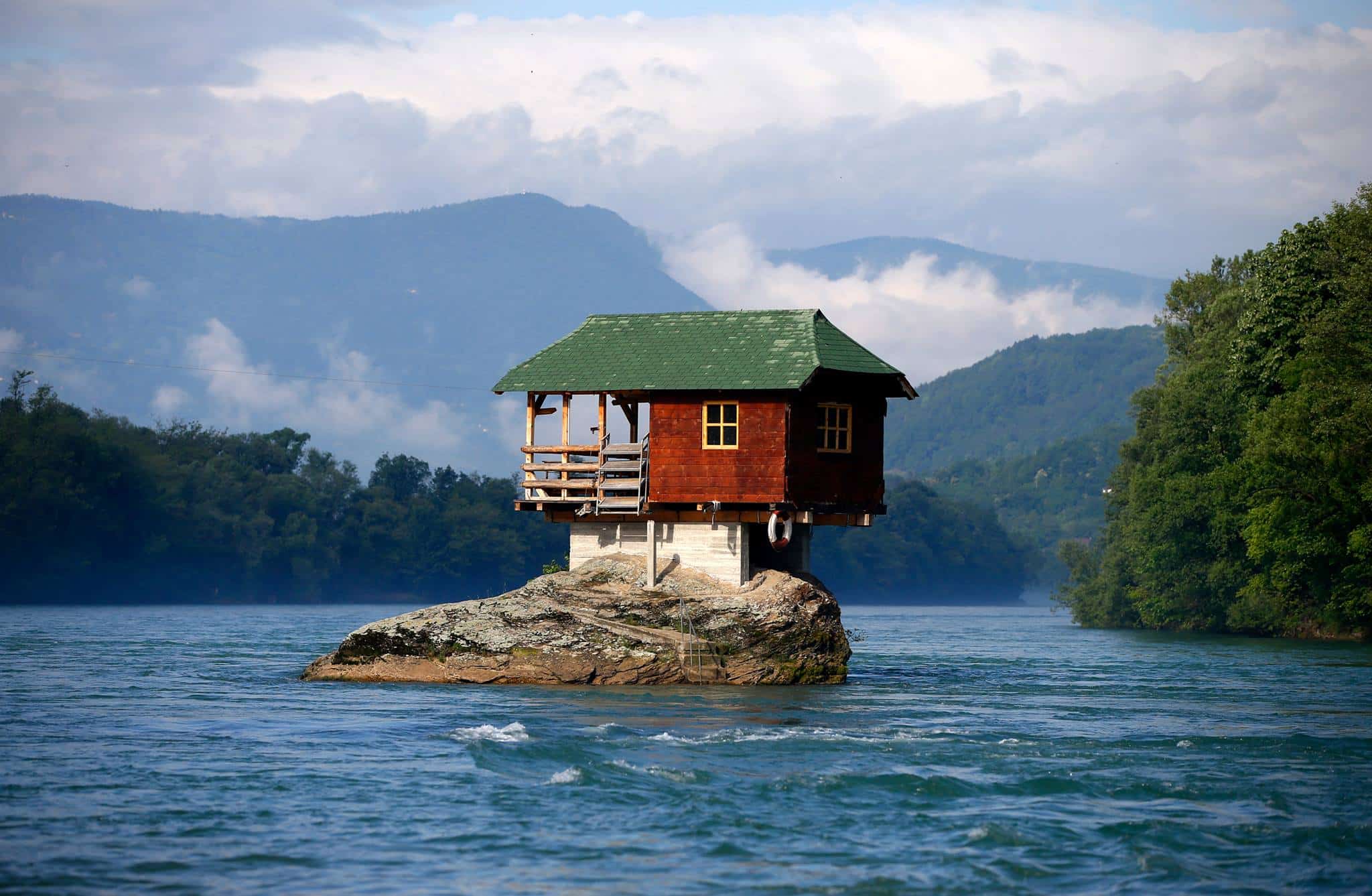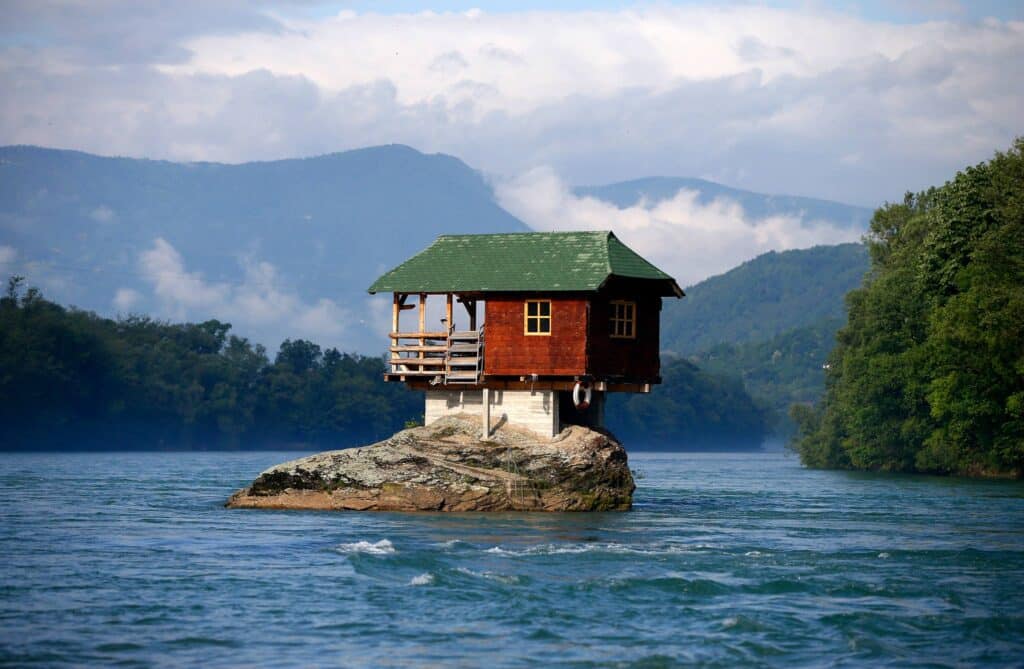 Have you ever wanted to escape to an island and live in complete harmony? Well this was probably the thought behind the famous island house of Bajina Basta in Serbia.
The island is not much bigger than the house, and despite it being destroyed time and time again by water, it is always rebuilt.
Address: Bajina Basta, Serbia
4. Stott Hall Farm, England – plenty of noisy neighbours here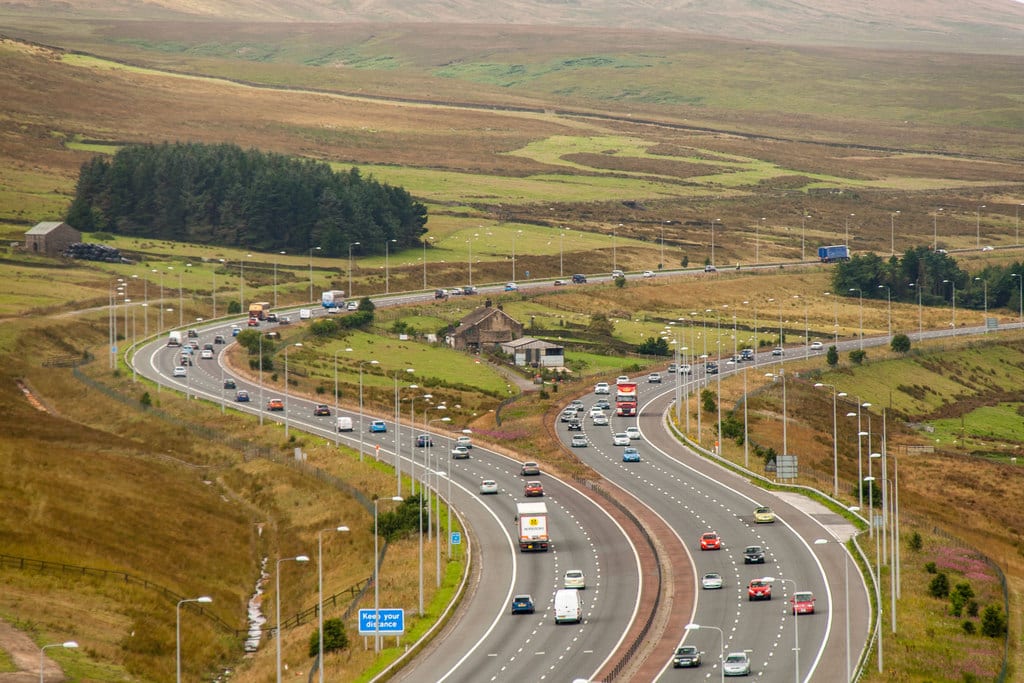 While many people retreat to their homes for relaxation and peace, it might be hard to do this when your house is in the middle of a motorway. Yes, that's right, Stott Hall Farm is situated in the centre of the UK's M62 motorway.
Address: Stott Hall Farm, Rishworth, Ripponden, Sowerby Bridge HX6 4QY, United Kingdom
3. The Roundabout House, Wales – more than just a busy location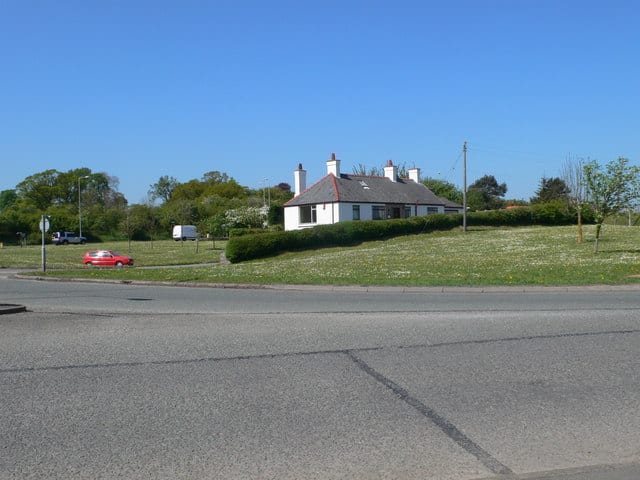 If you thought you had seen it all, then perhaps you have not set your eyes on the famous Welsh family home, which is located smack bang in the centre of a busy roundabout.
Situated along the A525, this home has not changed for decades, yet the world has built up and closed in, making it an unusual sight.
Address: Denbigh, Wales, UK
2. The Old Mill of Vernon, France – a must-see in northern France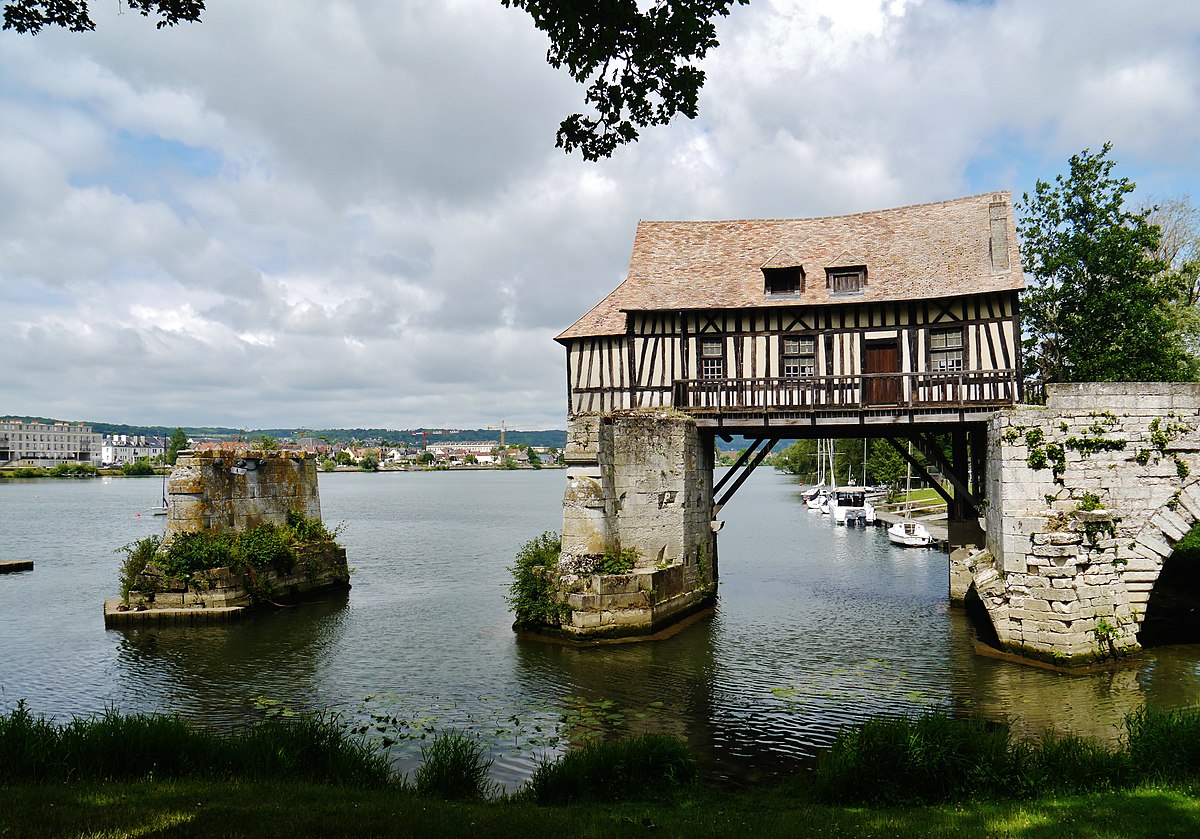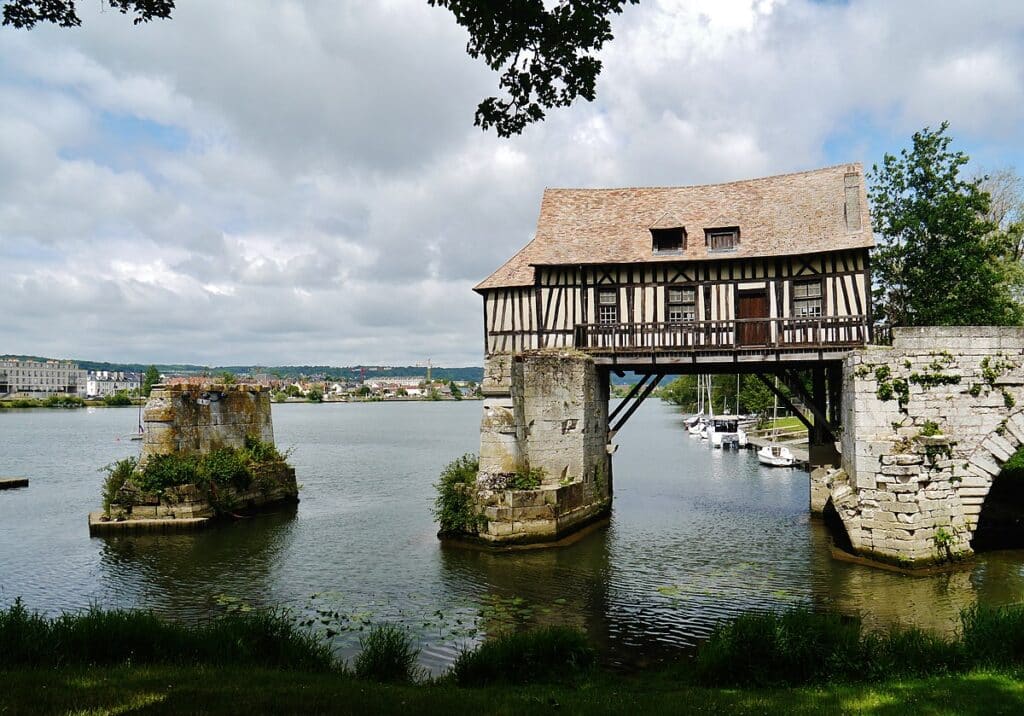 One of the most fascinating and picturesque houses built in unusual places has to be the Old Mill of Vernon, which is set atop a bridge straddling two piers.
This iconic building is not only eye-catching for visitors to the north of France but many painters have been captivated by its unusual setting and façade.
Address: 8 Rue Pierre Bonnard, 27200 Vernon, France
1. Just Room Enough Island, USA – a micro island home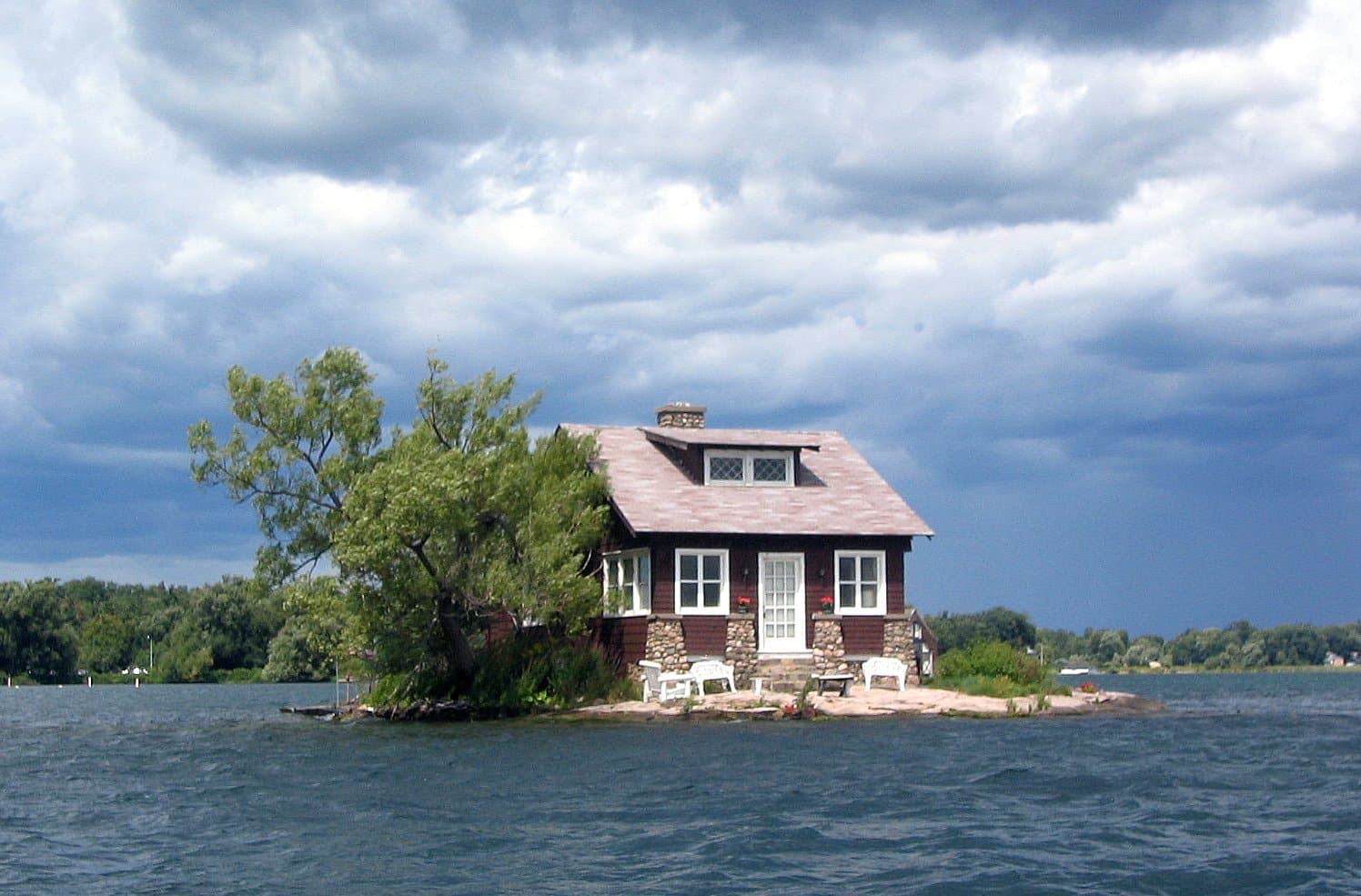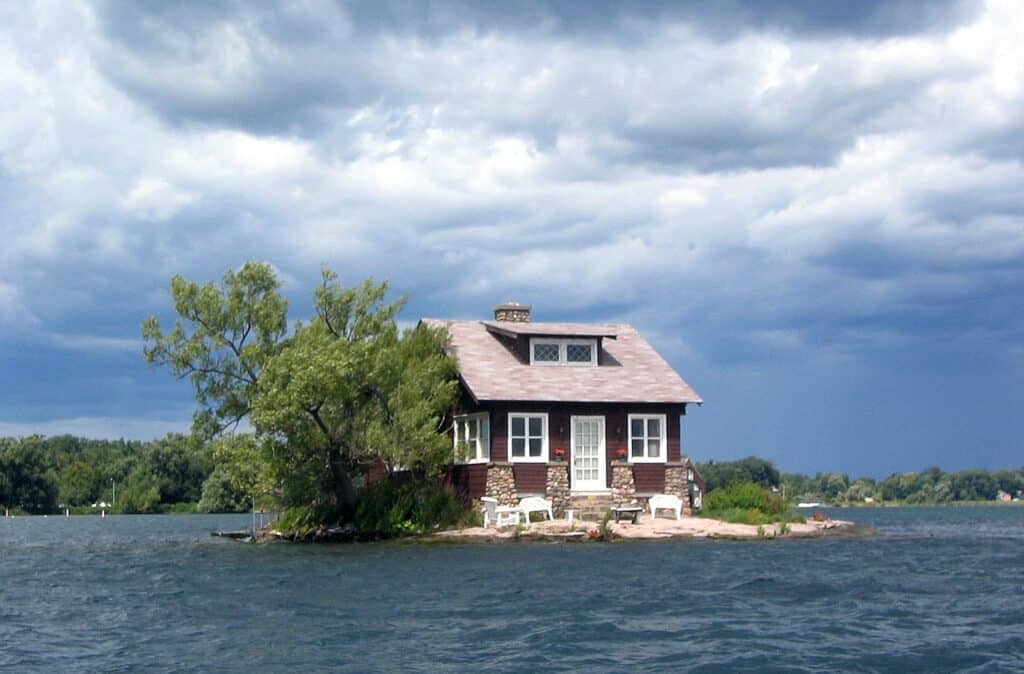 The name of this house is enough to tell you that it is located in a relatively small area – a tiny island, to be exact.
Set within the Saint Lawrence River, which divides the USA and Canada, this extraordinary house just about fits on the island, with enough space left for its private beach. Why not?
Address: Alexandria Bay, NY 13607, USA
Yes, these are just a handful of the top houses in the most unusual places, but there are plenty more to watch out for.