Find out where to catch the best Brazilian waves with our guide to the best beaches for surfing in Brazil.
Surfing in Brazil is an experience unlike any other. With its extensive coastline along the Atlantic Ocean, this massive South American nation offers some of the most spectacular surf spots in the world.
From the famous waves of Rio to the delightful hidden gems of Fernando de Noronha, Brazil is world-famous as a surfing paradise. Fear not; it caters to both beginners and seasoned surfers.
In our article, we'll explore the top ten beaches for surfing in Brazil, each one offering a unique blend of natural beauty and thrilling waves.
The World Bucket List's top tips for surfing in Brazil:
Be sure to always research the local surf conditions and seasons for each Brazilian surf spot for safety and advice.
Before taking a trip to the Brazilian beaches, think about taking surf lessons from experienced instructors. This is crucial if you're a beginner.
Pack reef-safe sunscreen and eco-friendly surf gear to protect the beautiful Brazilian coastline.
Be aware of potential rip currents and obey safety flags on the beaches.
Choose accommodations near your preferred surf spot for convenience and early morning surf sessions.
10. Jericoacoara – an exotic surf destination
Jericoacoara, nestled on the northeast coast of Brazil, is a dreamy paradise and one of the best beaches for surfing in Brazil.
With its consistent swells and inviting point breaks, this spot offers a unique, exotic surf experience. The surfing season in Jericoacoara typically runs from July to November.
Address: Vila de Jericoacoara, Jijoca de Jericoacoara – State of Ceará, Brazil
9. Praia do Rosa – a surfer's paradise
Praia do Rosa, in Santa Catarina, is famous for its natural beauty and surf-friendly waves. Regardless of your skill level, you'll find enticing waves at this pristine beach. The best time to visit is between October and April when the surf conditions are at their peak.
Address: State of Santa Catarina, Brazil
8. Praia da Silveira – a local favourite
Silveira Beach, also in Santa Catarina, is where locals gather to ride the waves.
It's renowned for its beautiful scenery and consistent swell, making it a popular choice among experienced surfers who seek not only excellent waves but also a welcoming community of fellow surf enthusiasts.
Address: State of Santa Catarina, Brazil
For a quieter and more secluded surfing experience, Guarda do Embaú in Santa Catarina is a top choice. With various peaks and a backdrop of lush nature, this spot offers a serene atmosphere for surfers.
The waves here are consistent from September to April, making it an excellent year-round destination.
Address: State of Santa Catarina, 88490-000, Brazil
6. Praia Mole, Florianópolis – one of the best beaches for surfing in Brazil
Florianópolis continues to impress with its surf offerings. Praia Mole, a beautiful beach break, provides a welcoming environment for beginners with gentle waves and easy access to surf schools. The consistency of the waves makes it an ideal place to learn and improve your skills.
Address: Praia Mole, Florianópolis – State of Santa Catarina, Brazil
5. Joaquina, Florianópolis – the Queen of the South
Nicknamed the "Queen of the Waves", Joaquina Beach in Florianópolis is a world-renowned point break paradise. This beach has hosted prestigious WSL surf competitions, attracting top surfers from around the globe.
The best time to surf here is between October and April, when the waves are at their finest.
Address: State of Santa Catarina, Brazil
4. Praia da Pipa – a surfing gem in the northeast
The northeastern town of Pipa offers more than just beautiful beaches; it's also home to some fantastic surf spots.
All year long, surfers find Pipa to be the perfect destination because of the warm seas and regular swells. This is one coastal gem you don't want to miss!
Address: Tibau do Sul – State of Rio Grande do Norte, 59178-000, Brazil
3. Itacaré, Bahia – Brazil's surfing paradise
With its rich culture and stunning beaches, Bahia is also a surfing haven, especially in Itacaré. Here, surfers can revel in the consistency of the swell and the variety of beach breaks.
Whether you're a beginner looking to catch your first wave or a seasoned pro seeking thrilling barrels, Itacaré has something for everyone.
Address: Itacaré, State of Bahia, Brazil
2. Praia do Arpoador, Praia do Diabo, Rio de Janeiro – where surf meets the city
Rio de Janeiro, known for its vibrant culture and iconic landmarks, is also home to some fantastic surf spots. Praia do Arpoador and Praia do Diabo are perfect for beginners, offering gentle waves and a welcoming atmosphere.
More experienced surfers can challenge themselves with the barrelling waves at Praia de Copacabana. The prime surfing season in Rio runs from September to November.
Address: Ipanema, Rio de Janeiro – State of Rio de Janeiro, Brazil
Tucked away in the Atlantic Ocean, Fernando de Noronha is a remote archipelago that beckons surfers with its pristine beauty and perfect reef breaks. This idyllic paradise is renowned for its consistent waves, crystal-clear waters, and encounters with playful dolphins.
The ideal time to visit is from October to April when the surf season is in full swing. This is the perfect choice to finish off our list of the best beaches for surfing in Brazil.
Address: Fernando de Noronha – State of Pernambuco, 53990-000, Brazil
Notable mentions
São Miguel do Gostoso: São Miguel do Gostoso in Rio Grande do Norte offers calm surfing conditions. It's a popular option for surfers who want to get away from the crowds and establish a deeper connection with the waves because of the serene atmosphere and consistent swells.
Praia de Mocambique: Nestled in Florianópolis, Praia de Mocambique provides a secluded surfing experience ideal for anyone looking for peace and unspoiled beauty.
Praia do Padre: Praia do Padre, in the state of Pernambuco, is well-known for its bustling music festivals, in addition to its surf. Surfers can truly enjoy the best of both worlds here, as the steady surf conditions blend well with the lively vibe.
Surf schools: All along Brazil's coast, numerous surf schools offer lessons for surfers of all skill levels. These schools provide a fantastic opportunity to hone your skills and receive guidance from experienced instructors, ensuring your surfing journey is enjoyable and safe.
Your questions answered about the best beaches for surfing in Brazil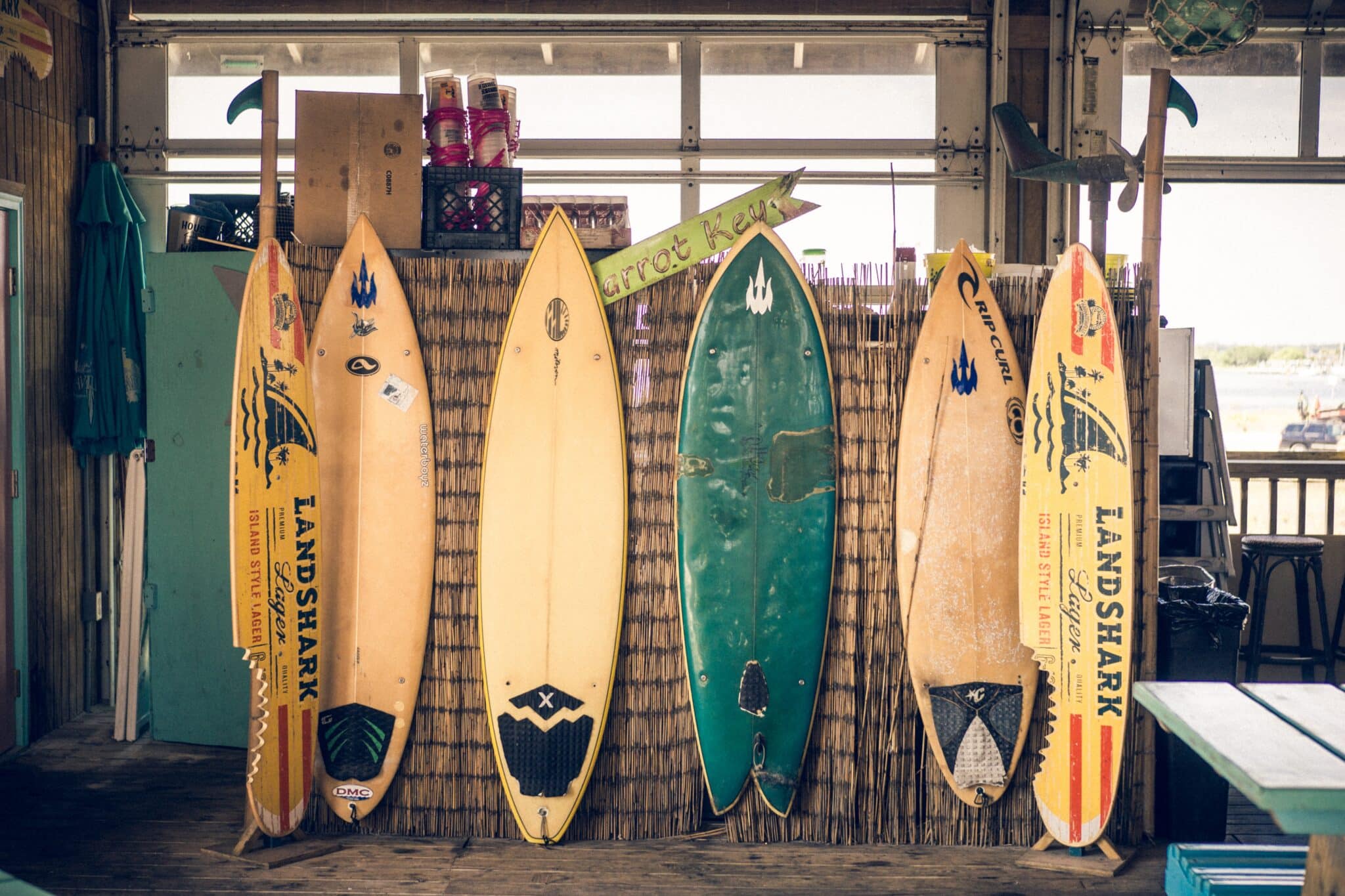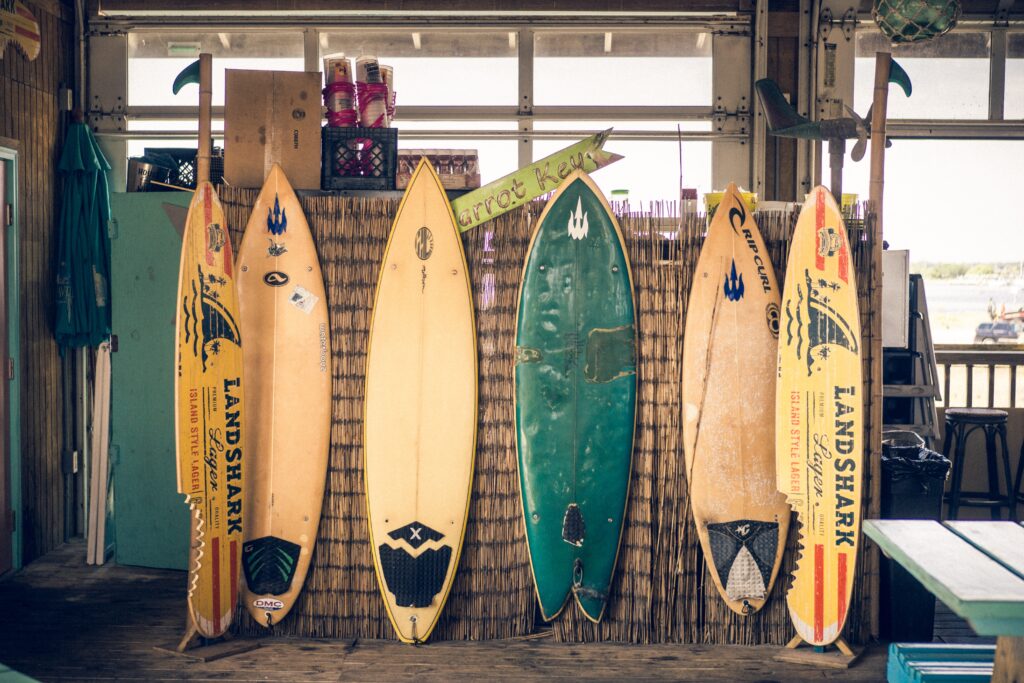 If you still have questions, we have you covered! In this section, we've compiled some of our readers' most frequently asked questions and popular questions that have been asked online about this topic.
What is the surf capital of Brazil?
The surf capital of Brazil is Florianópolis, with Joaquina Beach being one of its standout surf spots, attracting surfers from around the world.
What surf town is near Rio de Janeiro?
Arpoador, a surf town near Rio de Janeiro, is renowned for its welcoming waves, making Praia do Arpoador and Praia do Diabo popular surf spots.
What is Copacabana beach famous for?
Copacabana Beach in Rio de Janeiro is famous for its iconic crescent-shaped shoreline, vibrant atmosphere, cultural events, and landmarks like the Copacabana Palace Hotel, but it is not primarily known as a surf destination.
READ MORE WBL ARTICLES ON SURFING:
Top 10 best spots for surfing in Nicaragua, ranked
Top 10 best places to surf in the world
Legal Disclaimer
We cover articles relating to many activities. Some of our articles showcase gaming and gambling as activities. While we do not take money for bets or own any gambling venues, we feel it is important that our readers know the risks of such venues or sites that we may mention in our articles. Gambling involves risk. Please only gamble with funds that you can comfortably afford to lose. See our legal disclaimer for more info.