Dubai is home to some top-class restaurants, but award-winning food is best enjoyed with a stunning view. These restaurants on the beach in Dubai offer a truly unique dining experience.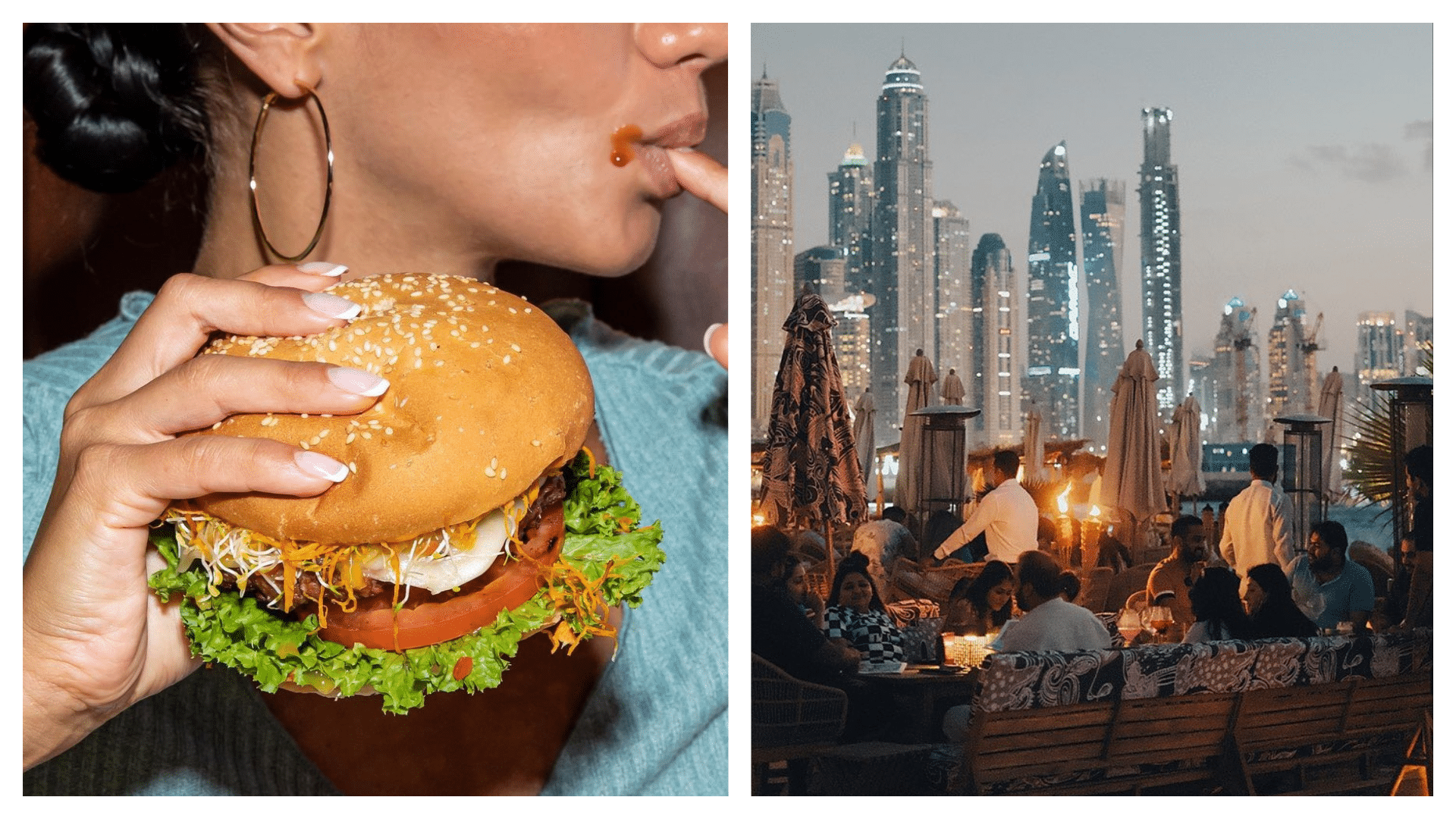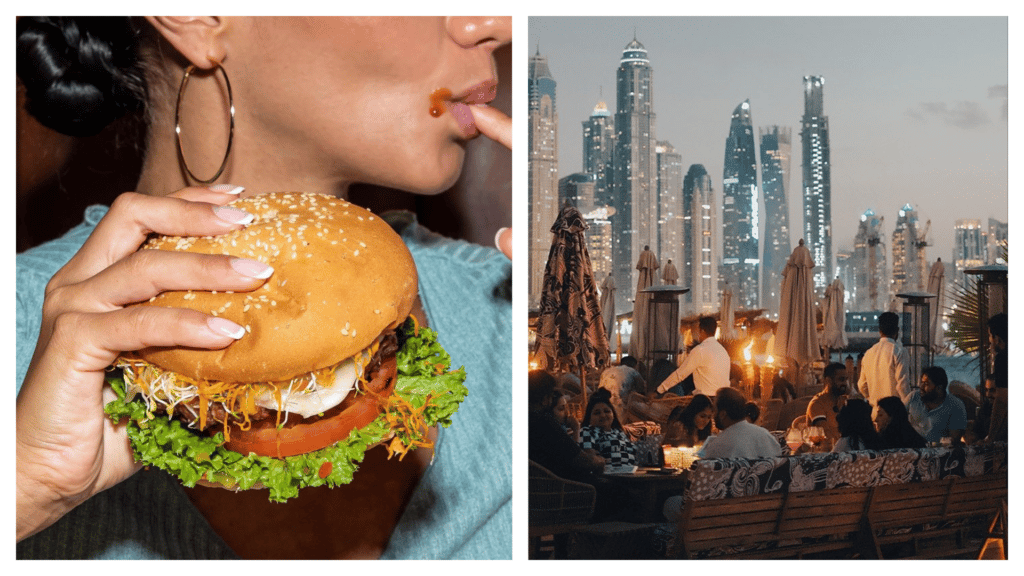 Dubai is one of the best destinations where you can enjoy luxurious bars and clubs, indulge in the best international cuisine, and sip on cocktails at great beach clubs. In addition, there are some fantastic eateries on the beach, which are not to be missed.
Dubai is well known for its stunning coastline, so what better place to try a range of food in a tranquil setting than one of its many beachside restaurants?
For an elevated dining experience, check out these ten restaurants on the beach in Dubai.
10. Senor Pico – the ultimate spot for Mexican food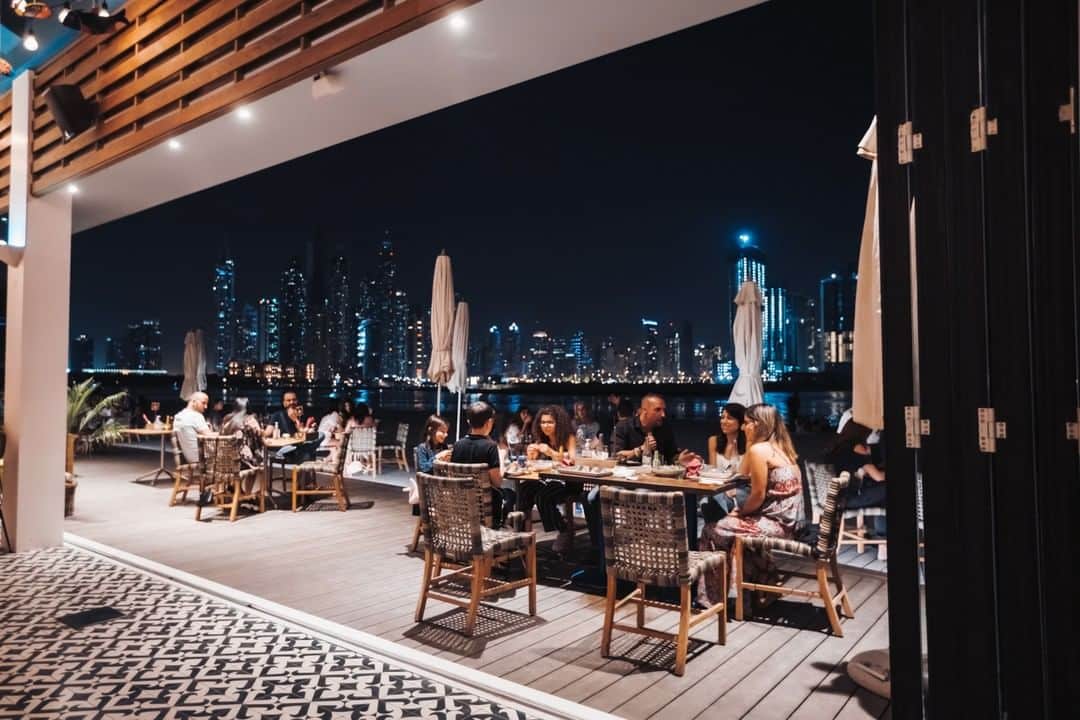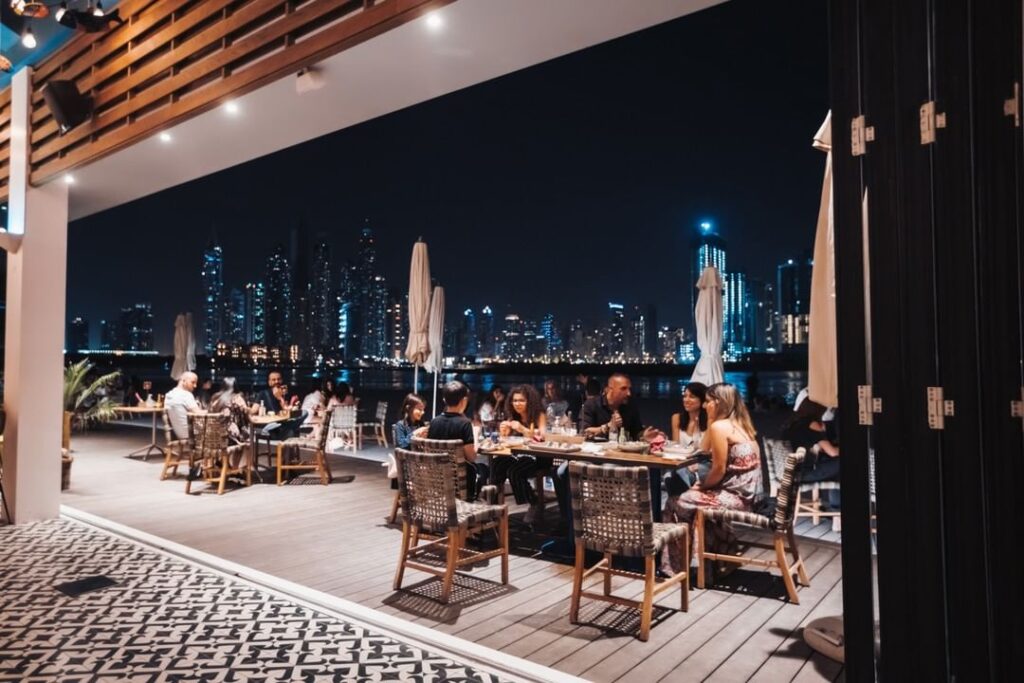 With an array of tacos, burritos, quesadillas, and bowls, Senor Pico is Dubai's best spot for Mexican food on the beach. What's more it boasts a beautiful view of the sea and the Dubai skyline.
They also have a great range of traditional and signature cocktails to go with your meal and offer a deal on tacos and cocktails on Thursdays.
Address: 444V+CMP – Unnamed Road – Dubai – United Arab Emirates
9. Nammos – the perfect spot for fresh seafood and sundowners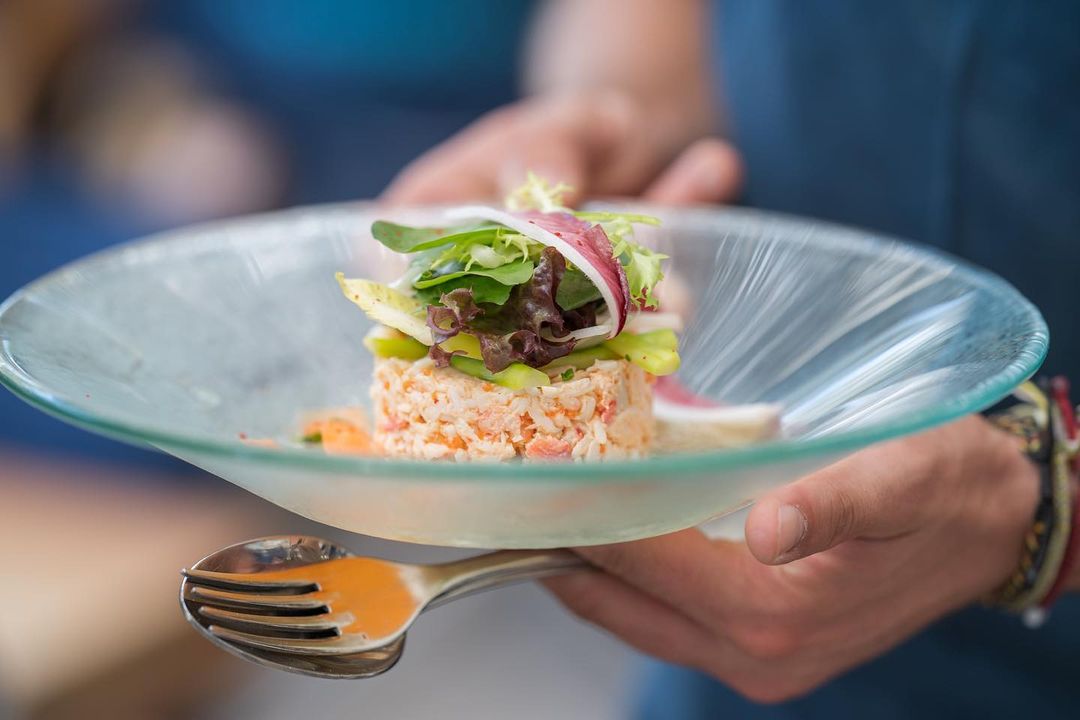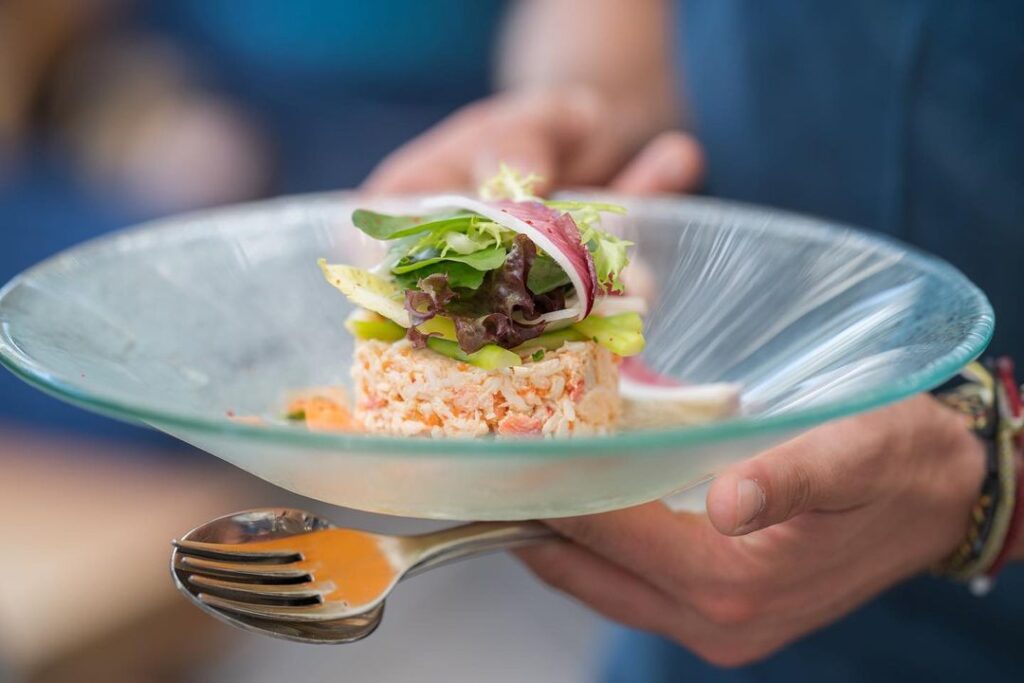 This Greek-themed seafood restaurant is the sister of the famous party spot on the Greek island of Mykonos.
This ultra-cool beach club is the place that ticks all boxes. You can spend the entire day here sharing food with friends, sipping refreshing beverages at sunset, and even dancing the night away.
Address: Beach, Four Seasons Resort – Jumeirah – Jumeirah 2 – Dubai – United Arab Emirates
8. Jones the Grocer – for sundowners and gourmet eats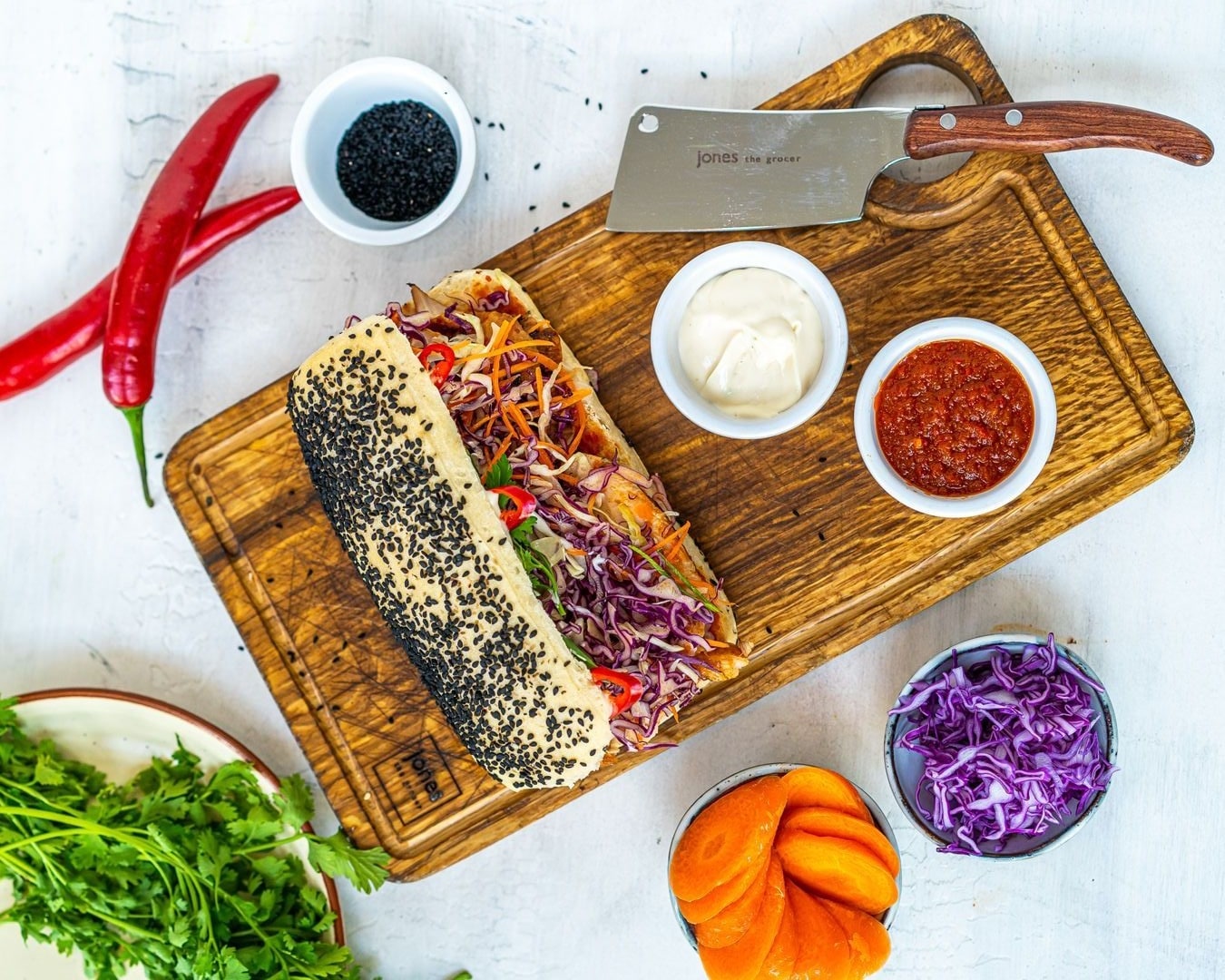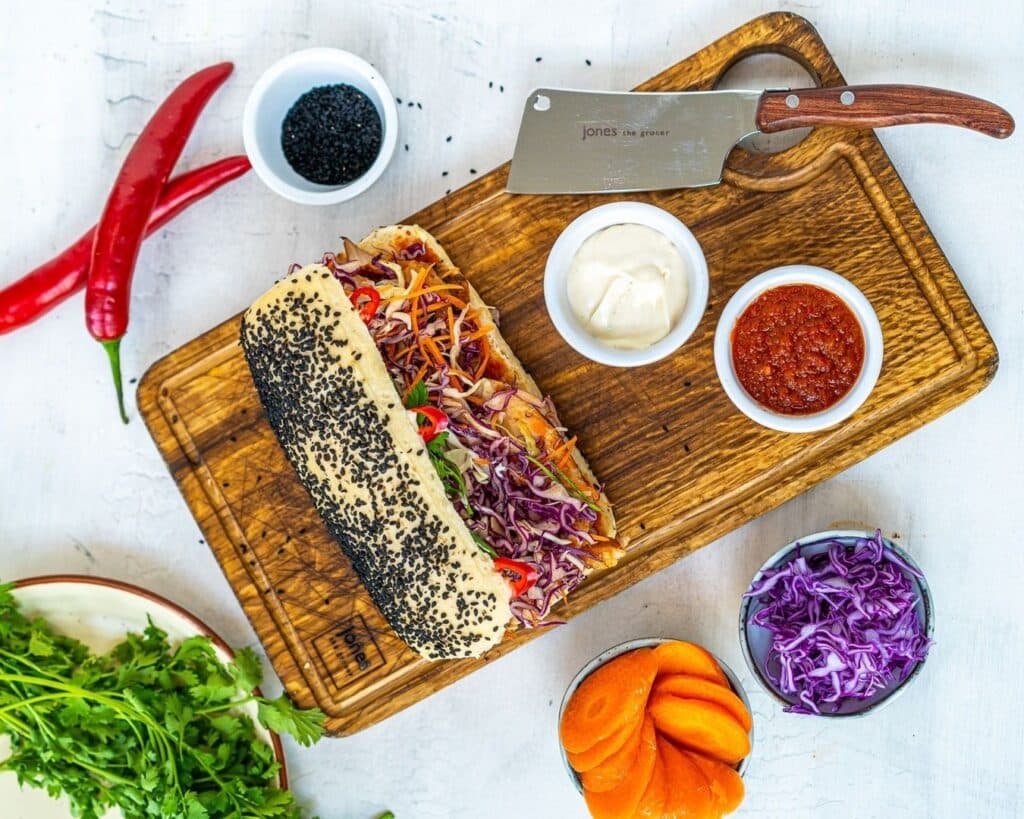 If you are searching for one of the best restaurants on the beach in Dubai with a laid-back setting, you can't get more casual than Jones the Grocer – an Australian-born café.
This is the prime location for the best woodfired pizzas, carefully created sandwiches, and the ultimate chilled beach bar vibe.
Address: Palm Jumeirah – The Palm Jumeirah – Dubai – United Arab Emirates
7. Koko Bay – for a mouthwatering international food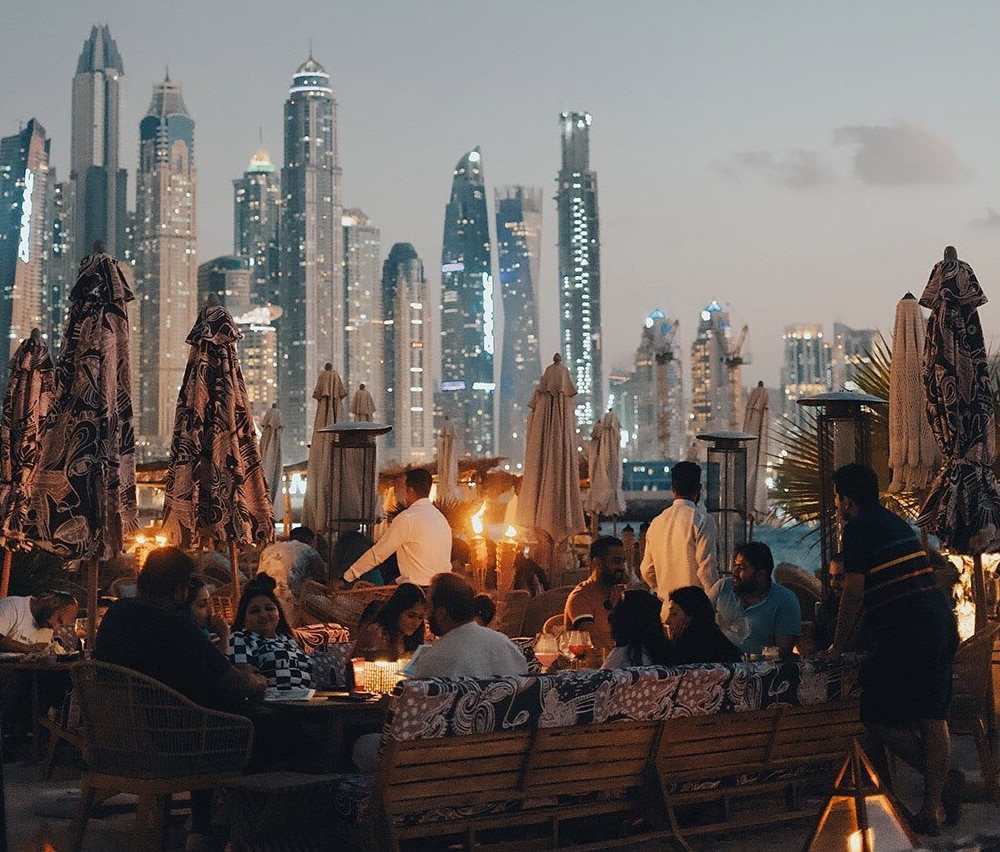 This Bali-inspired beach restaurant has to be one of the best in Dubai and is located in Palm West Beach.
Their blend of food on offer includes international bites and a combination of Asia and European-inspired main dishes, not to mention a mouthwatering assortment of fresh seafood dishes.
Address: West Beach Palm – Jumeirah – Dubai – United Arab Emirates
6. Ibn AlBahr – a gem to be found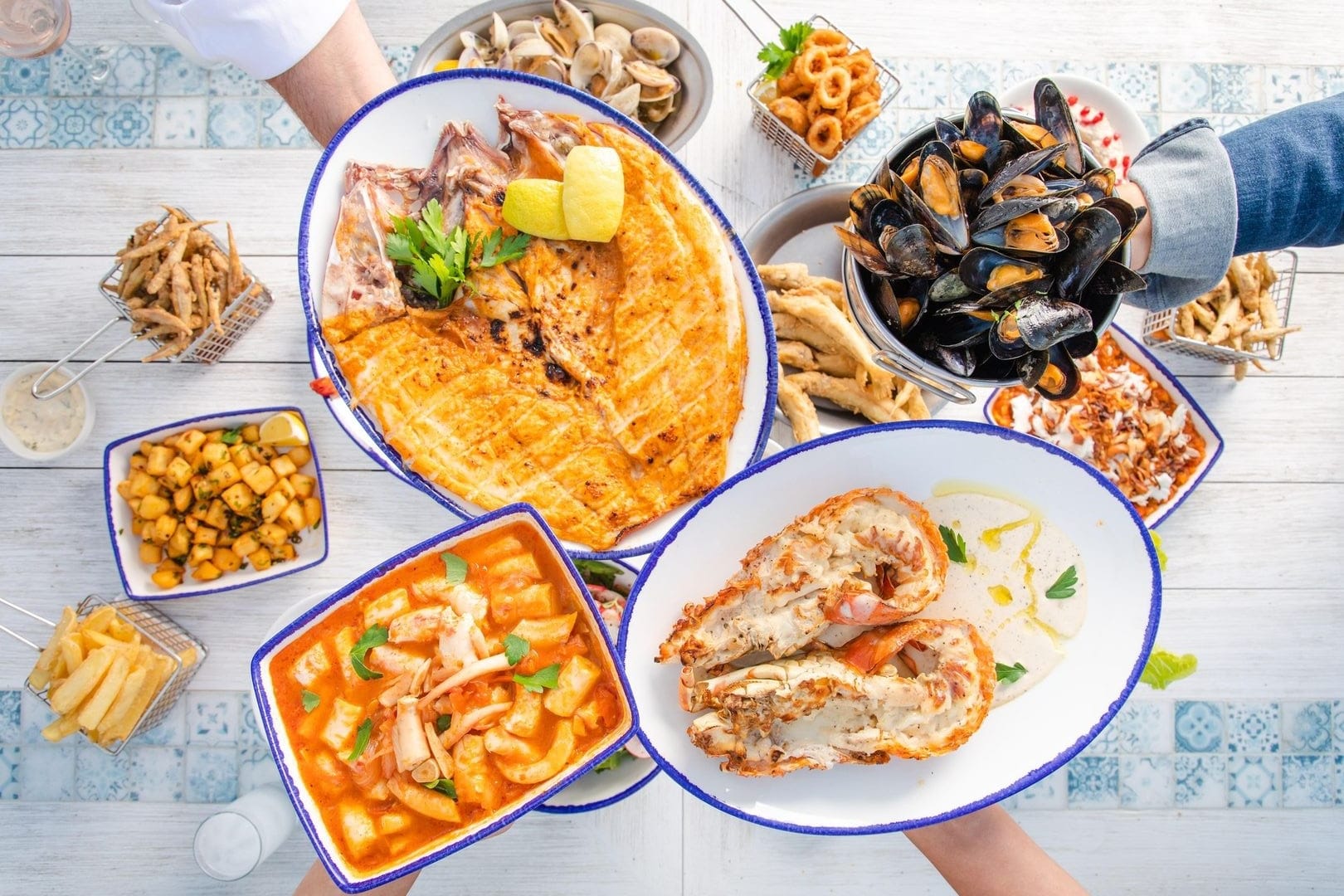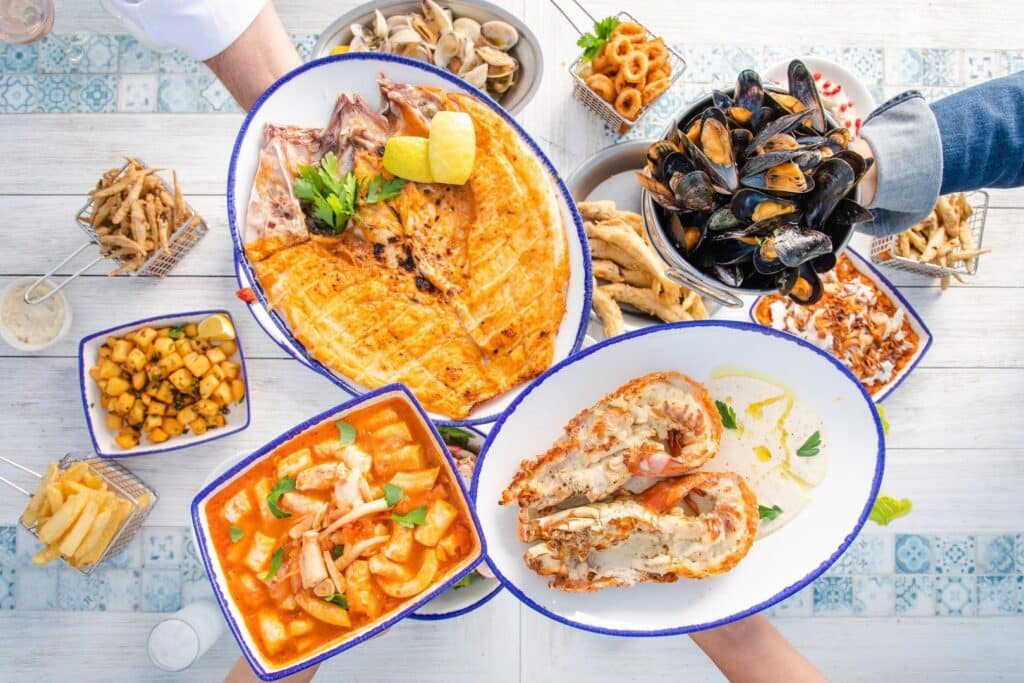 This Lebanese seafood restaurant serves the most delicious seafood; you can even take fresh fish from the market to be cooked.
Traditional mezze platters are served as breakfast baskets, and moreover, did we mention it is located on its own private beach on the Palm? Maye after, you can head to some of the best beach clubs in Dubai.
Address: Club Vista Mare, Palm Jumeirah – Dubai – United Arab Emirates
5. Fish Beach Taverna – for fantastic Greek cuisine and seafood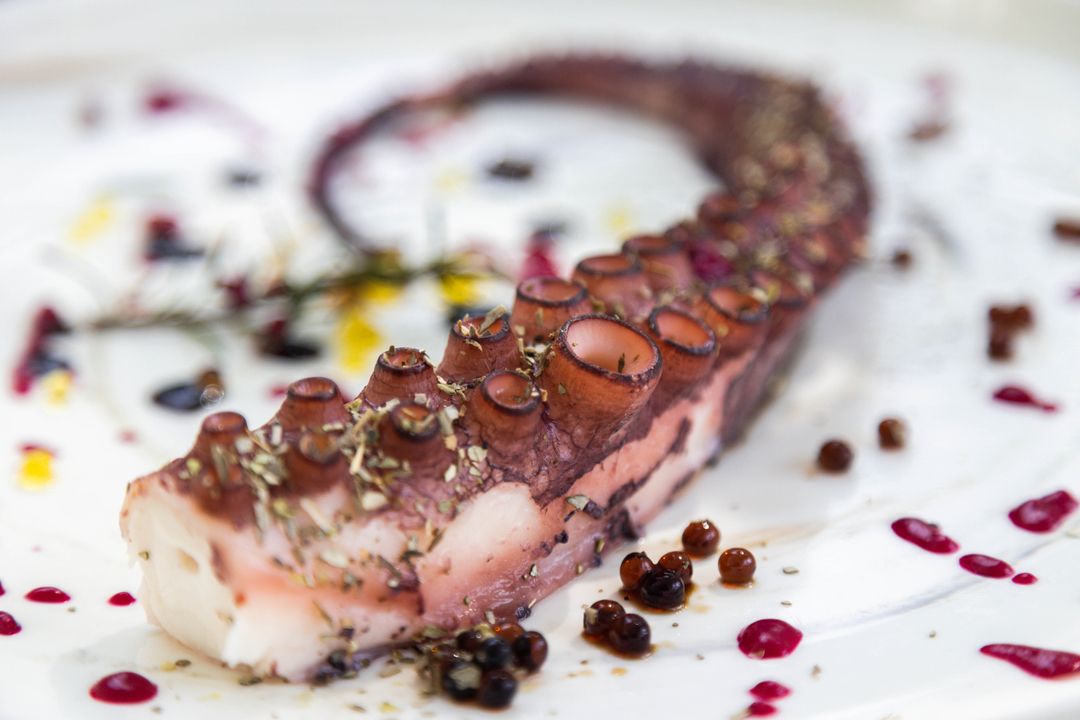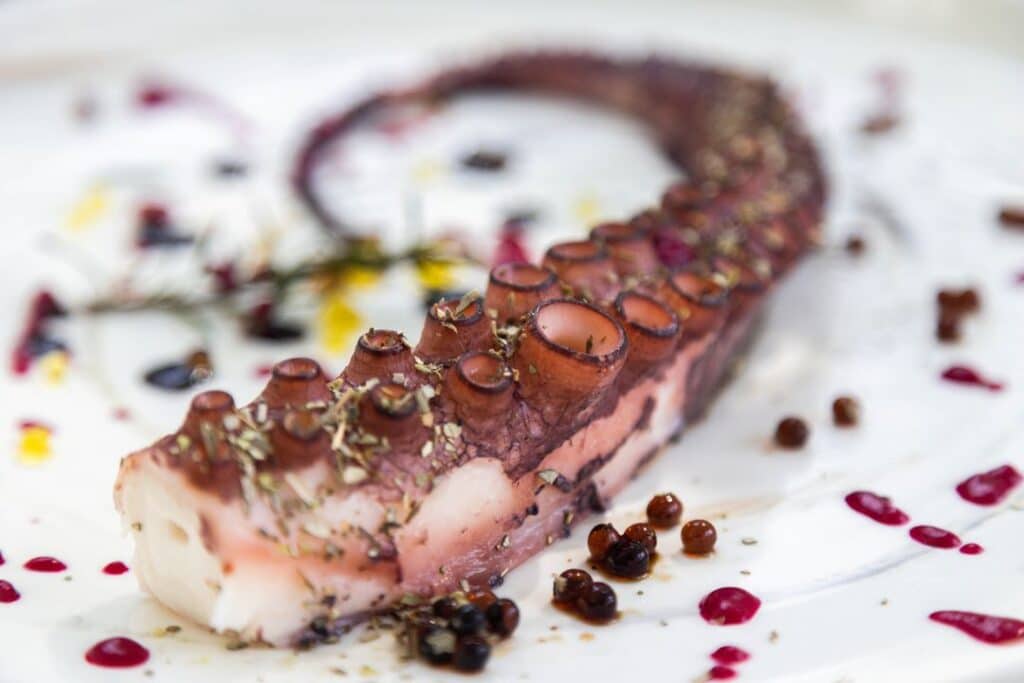 This is one of the best restaurants on the beach in Dubai, without a doubt, and it is a decent spot for a casual lunch or dinner, especially if fresh fish is your thing.
You can expect to indulge in delicious seafood and Turkish and Greek cuisine at this cute eatery, so make sure to arrive hungry.
Address: Fish Beach Taverna, Le Meridien Mina Seyahi Beach Resort & Marina – Dubai Marina – Dubai – United Arab Emirates
4. Catch 22 – a fun, casual dining experience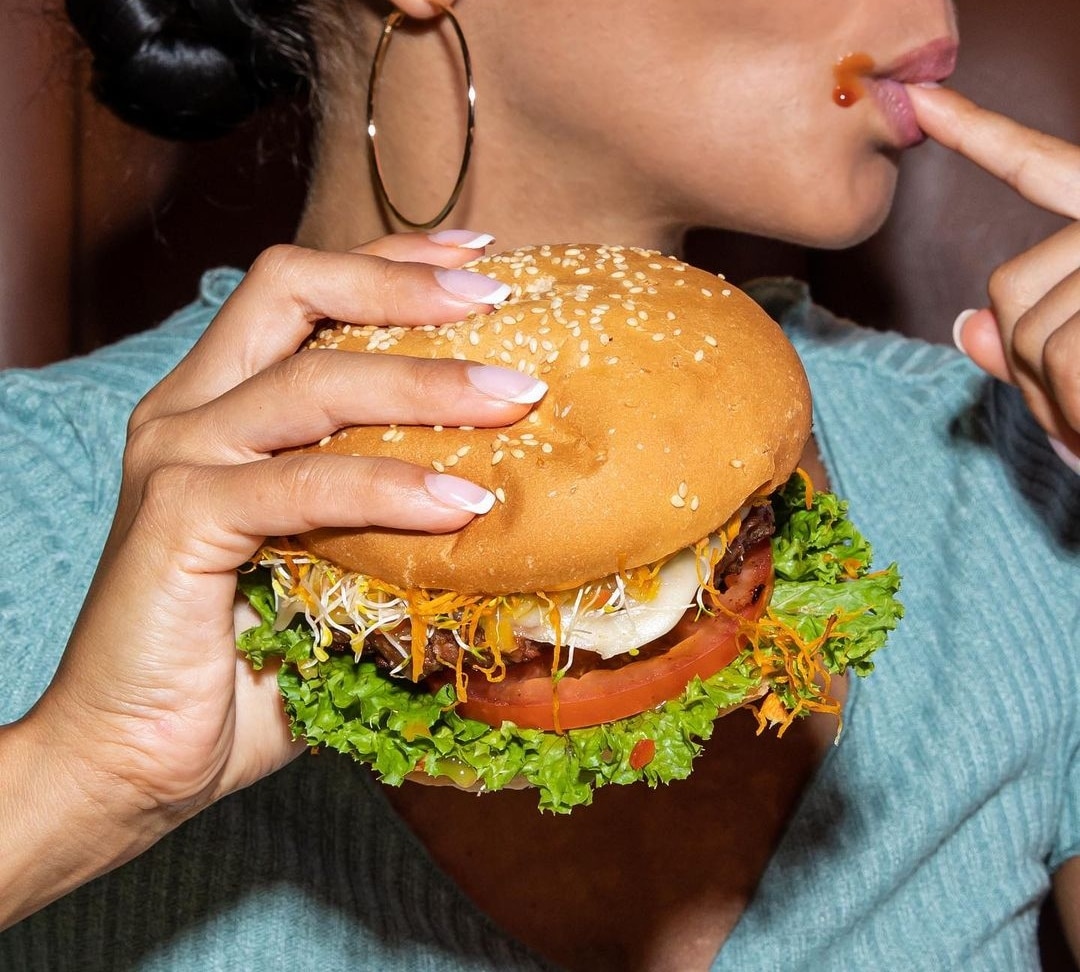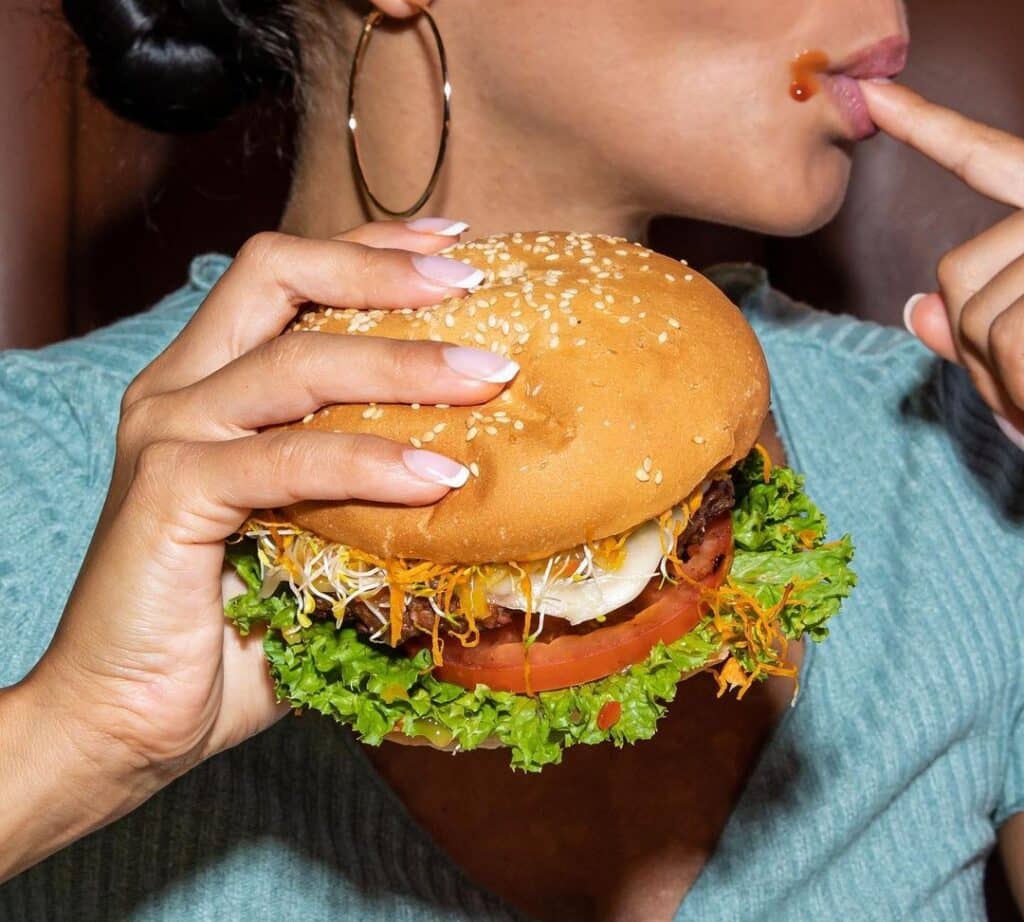 Catch 22 is a popular spot in a casual setting, which makes it ideal for a date night, a leisurely lunch with friends, or a family dinner.
This cool spot features an unpretentious menu, with familiar dishes such as sushi, burgers, sandwiches, and milkshakes and a dedicated breakfast menu to put all others to shame.
Address: 67G4+RRG – Jumeirah – Jumeirah 1 – Dubai – United Arab Emirates
3. Nikki Beach – a world-renowned beach club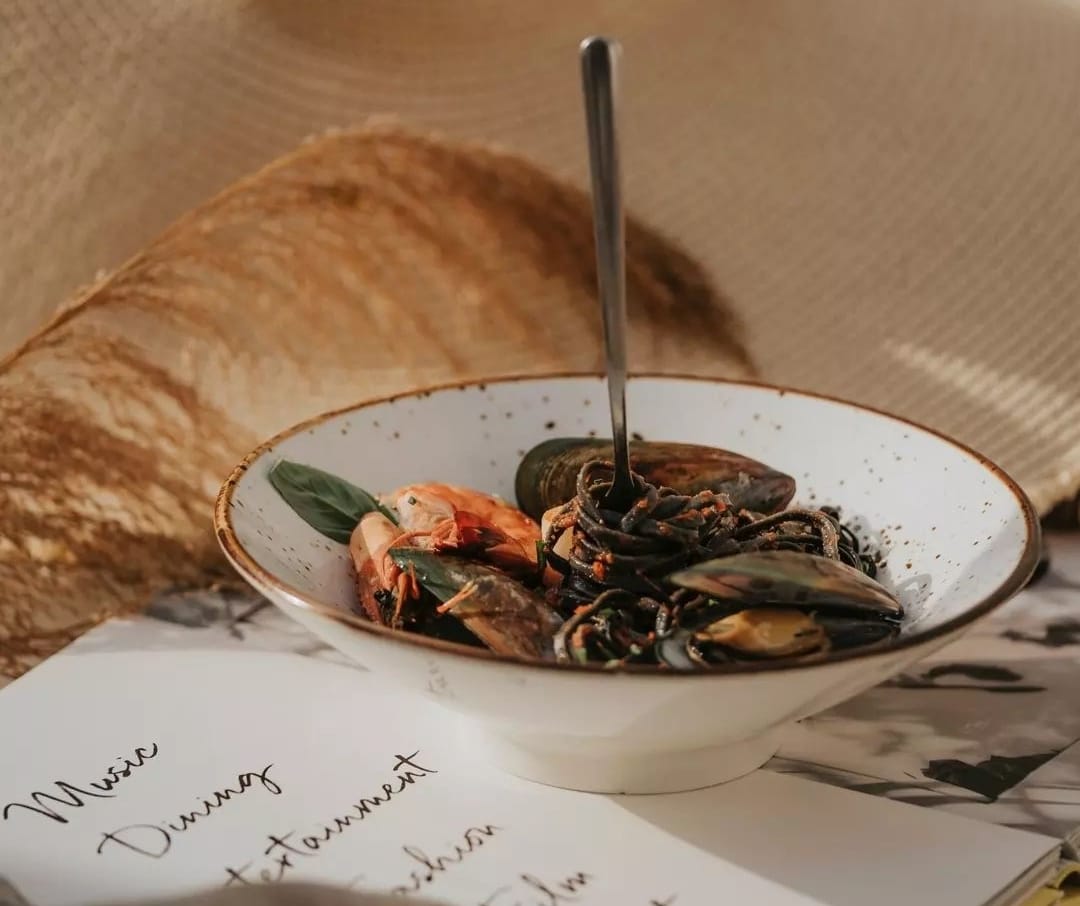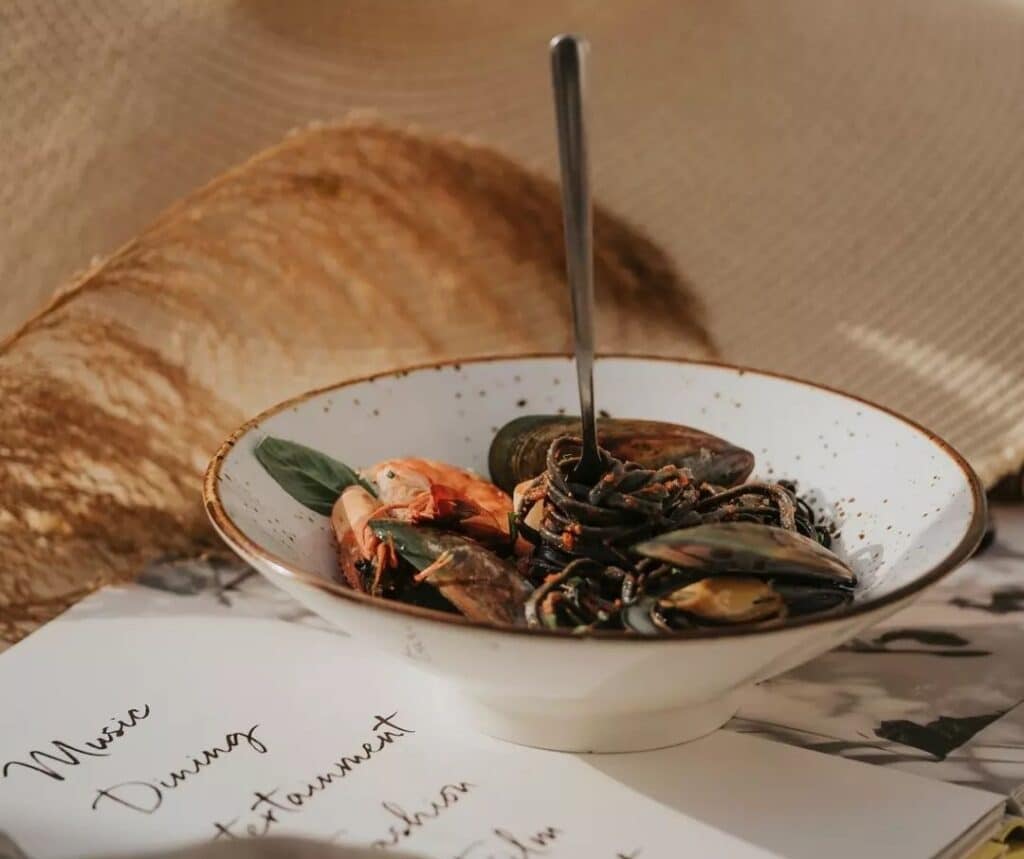 One of the most popular and renowned beach clubs and restaurants in Dubai is Nikki Beach, which is the place to go for lavish parties and global gastronomic food cooked by top-class chefs.
Nikki Beach is perfect at any time of the day: magnificent all-day brunches and fresh, delicious seafood will tantalise your taste buds.
Address: Nikki Beach Dubai, Pearl – Jumeirah – Dubai – United Arab Emirates
2. White Beach Dubai – for fantastic dining on the Palm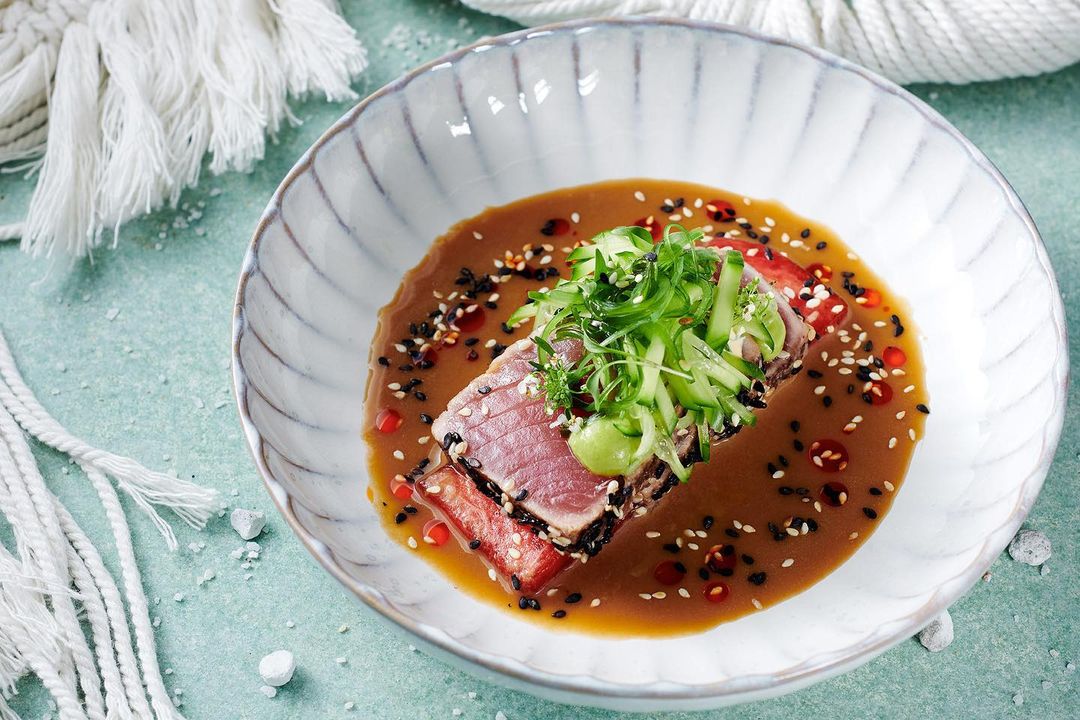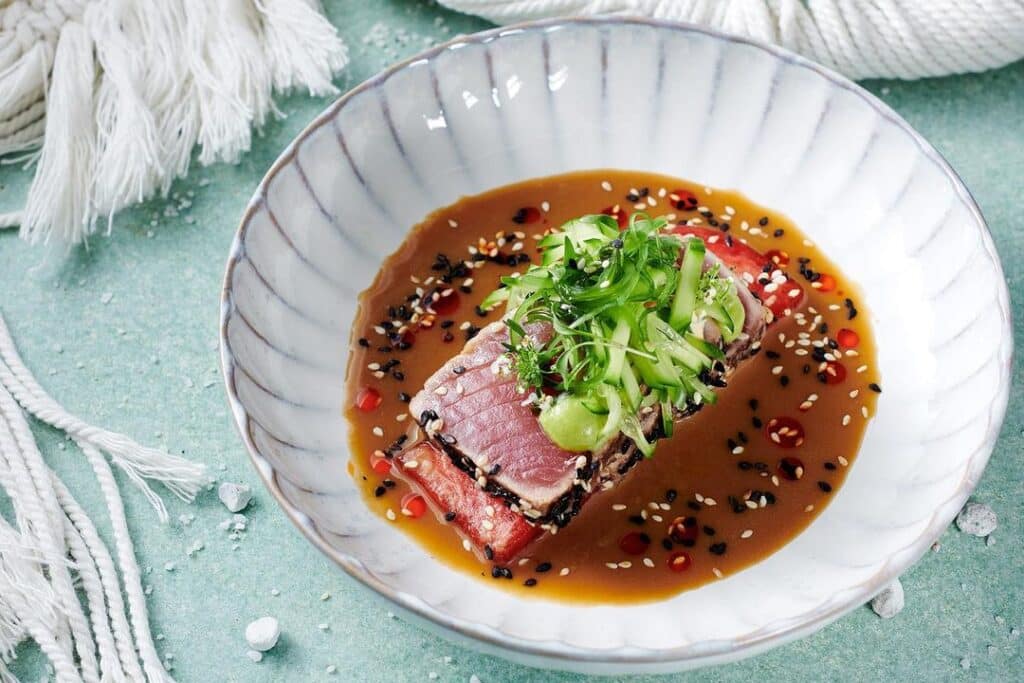 White Beach not only dishes up food in a beachside setting, but is also a popular beach club. So make sure to stick around for some refreshing beverages while you party the night away with their resident DJs.
This is arguably the best beach club in Dubai, but don't forget the out-of-this-world dining scene and fantastic Mediterranean food.
Address: Atlantis – Dubai – United Arab Emirates
1. DRIFT Beach – a stunning Mediterranean restaurant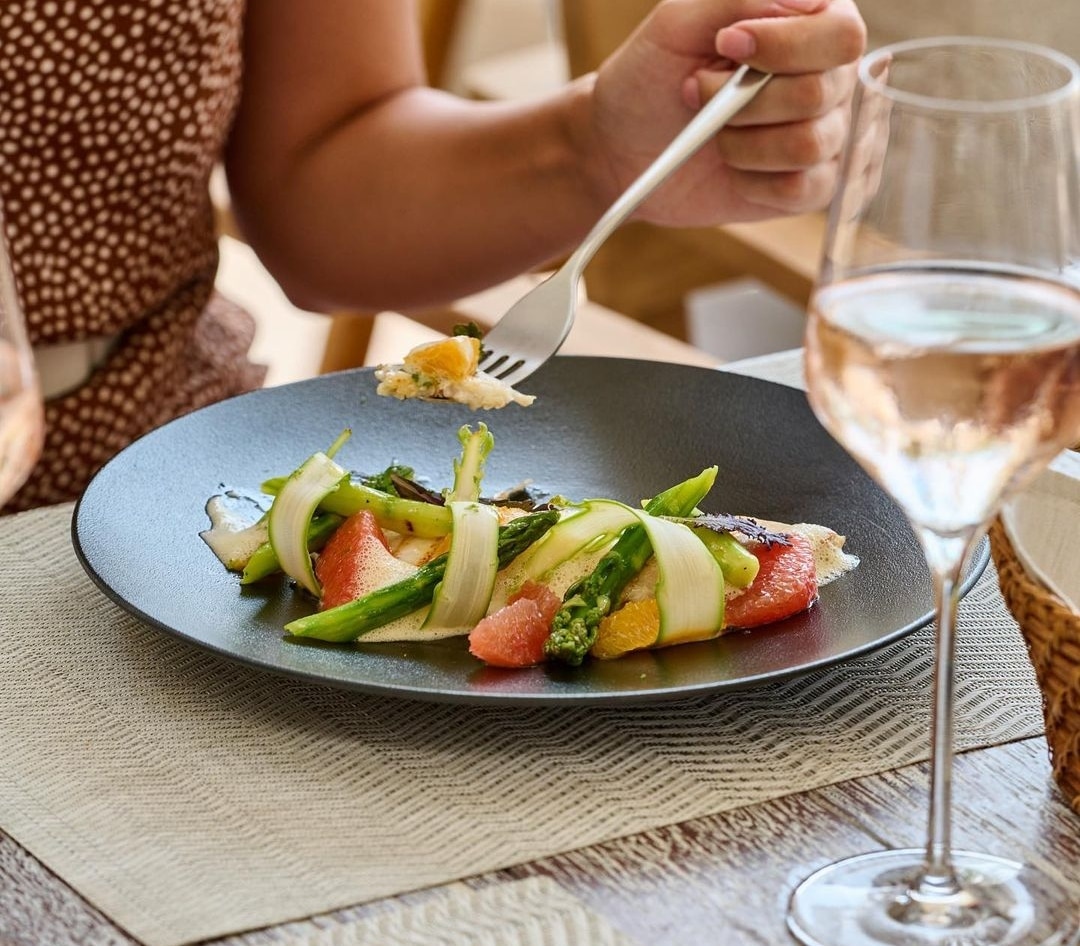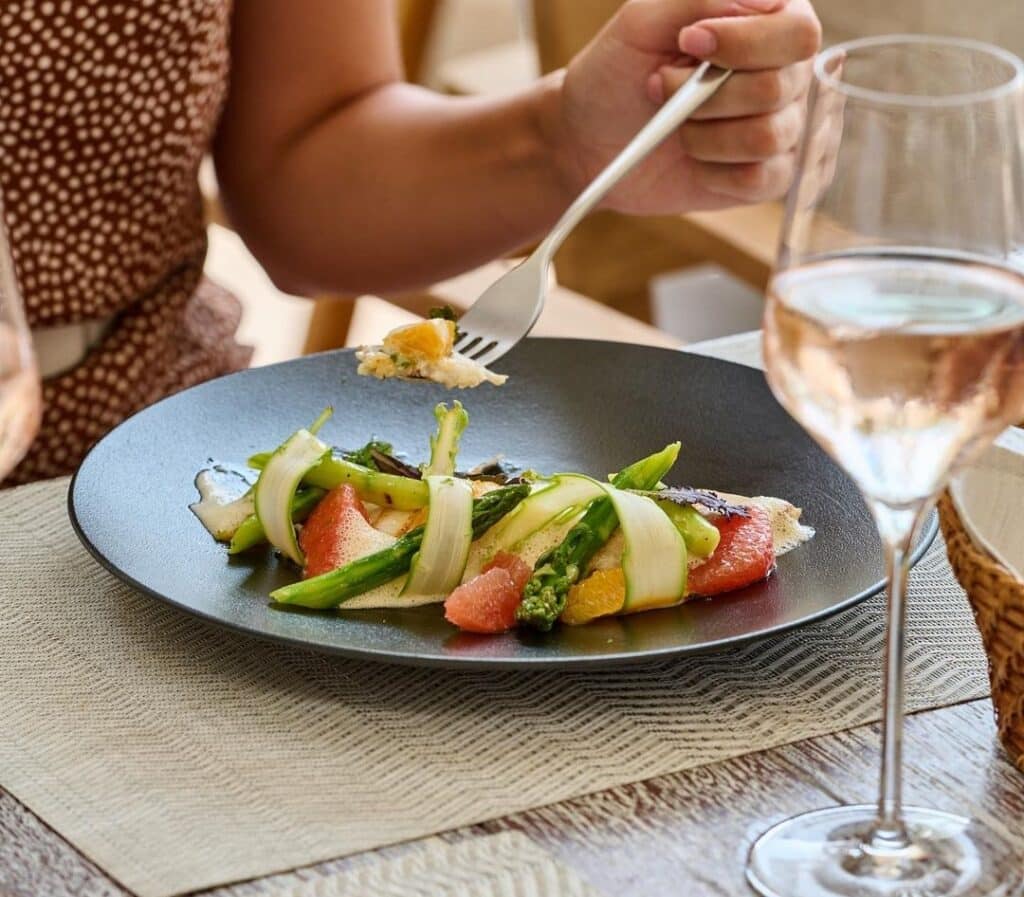 One of the best restaurants on the beach in Dubai has to be DRIFT Beach, which offers chic dining, a private pool, and spectacular views. Here you can enjoy delicious French cuisine, views over Dubai Marina, and access to a private beach. What more could you ask for?
Address: One&Only Royal Mirage – Dubai – United Arab Emirates
Notable mentions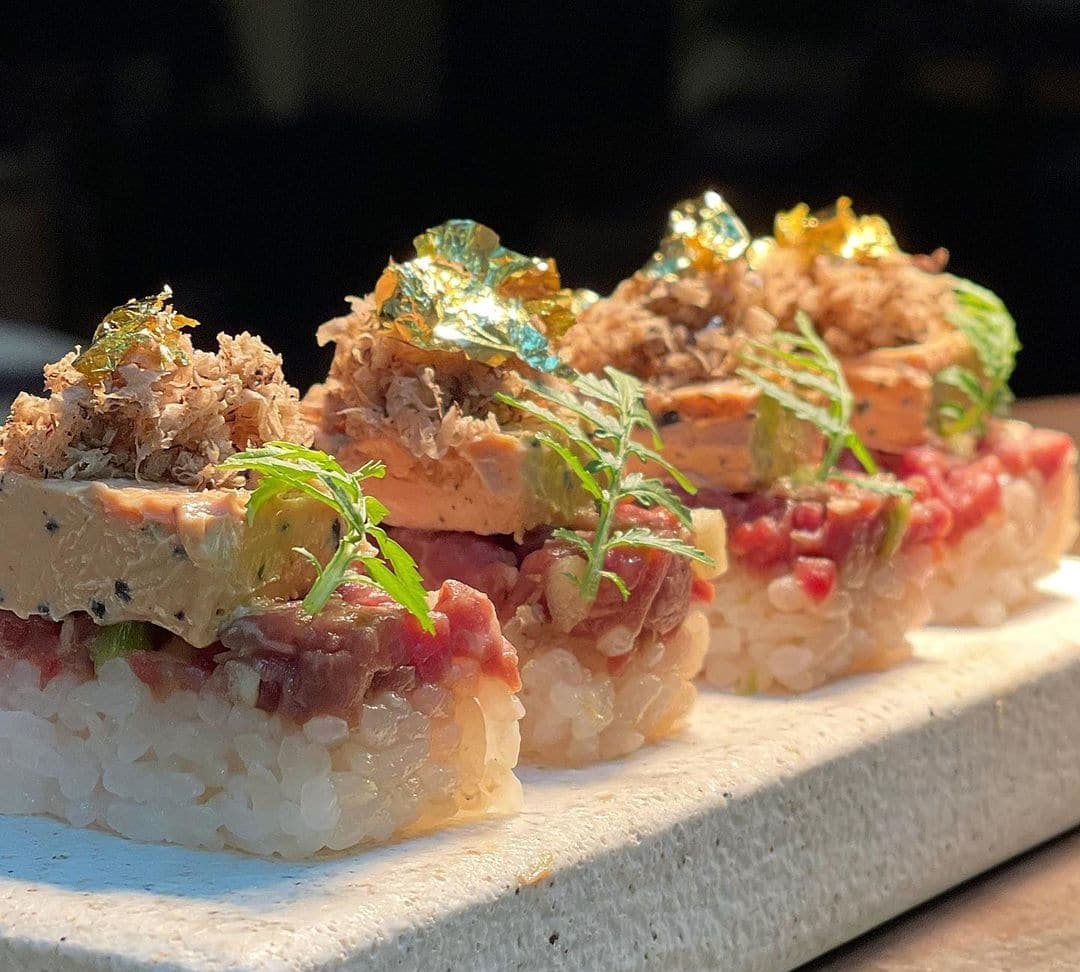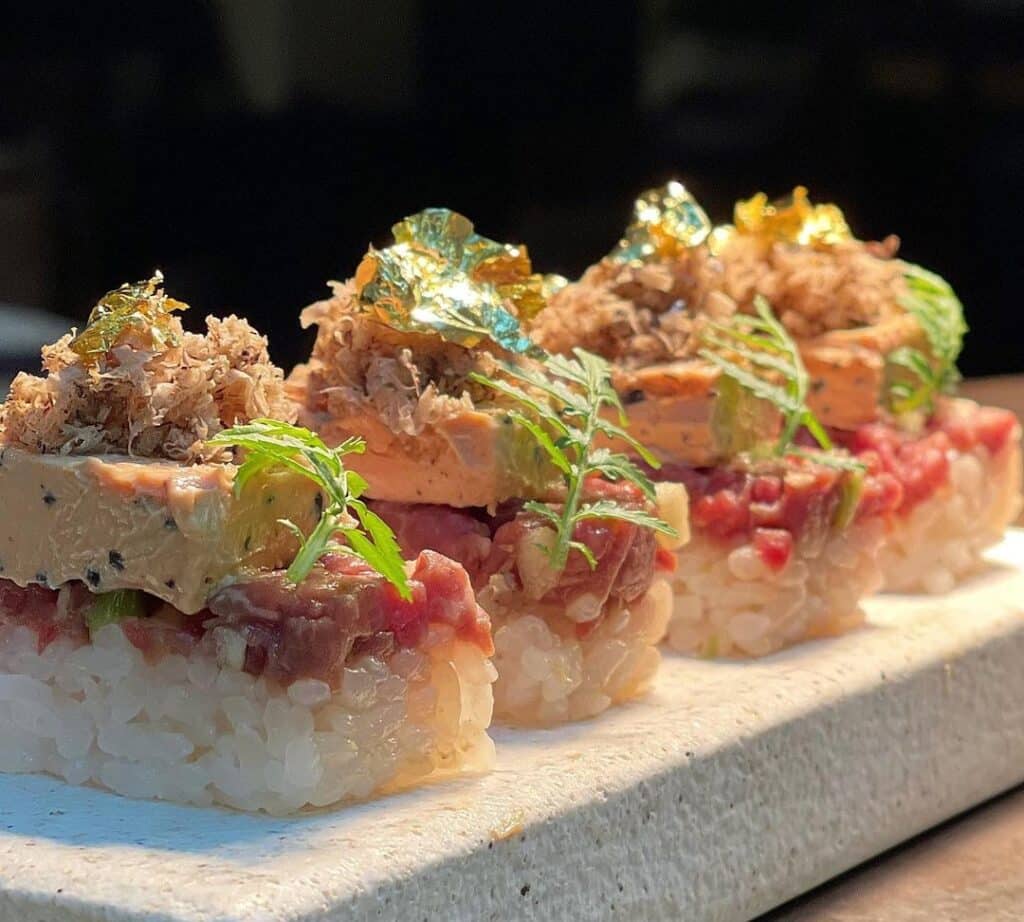 Sea Fu: Sea Fu, located at the Four Seasons Resort, is a fantastic place for Asian-inspired food, happy hour, and entertainment in one cool spot.
Rockfish: This might not be right on the beach, but it boasts an unbeatable view of Burj Al Arab and serves an eclectic array of fresh food.
Shimmers: For delicious Greek food, unbeatable views of Burj Al Arab Jumeirah, and a relaxed vibe, then you need to make your way to Shimmers.
FAQs about restaurants on the beach in Dubai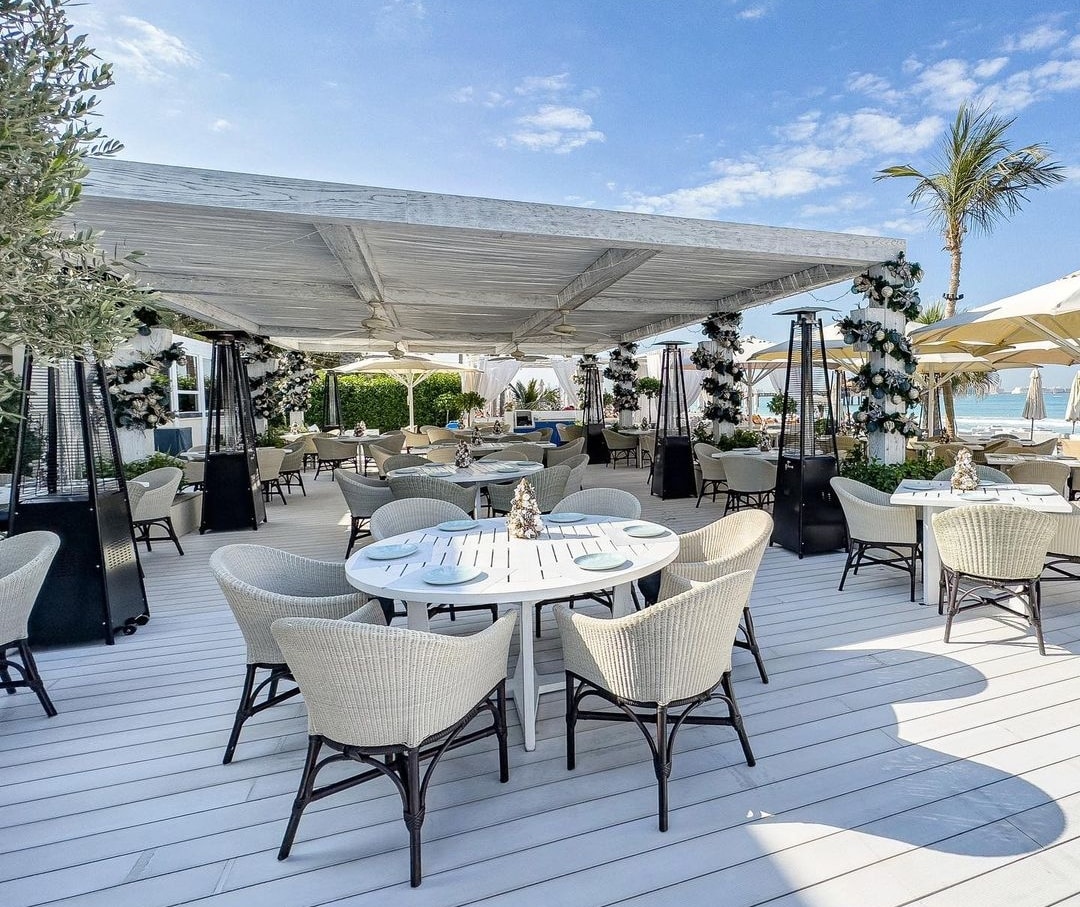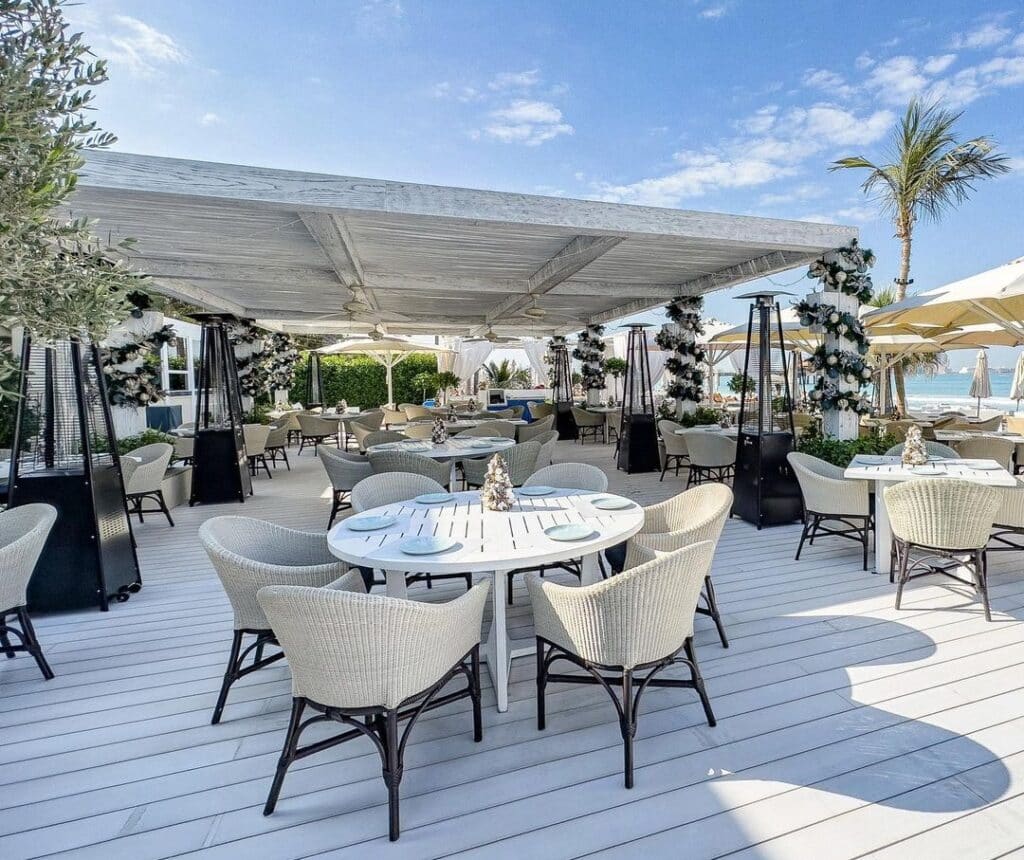 Are there pool parties in Dubai?
Yes, Dubai is well known for extravagant happenings, including many pool parties, which makes it a fun place to visit.
What should I wear to Nikki Beach Dubai?
Classy and elegant clothing options are ideal whether dining, lounging, or partying at Nikki Beach.
Does Nikki Beach provide towels?
Yes, a towel, sunbed, and a soft drink are included in the beach access for the day.
So, if you want to enjoy some incredible cuisine, relaxing beach vibes, and memorable sundowners, be sure to visit these ten restaurants on the beach in Dubai.